This car will divide you. It might make you smile, it might confuse you, or you might hate it. But I defy you not to feel something towards it
In fact, I've even gone back and forth as the whether to share this small spotlight with you at all, as this isn't your typical Speedhunters car. But, in the name of embracing diversity and in order to find out what the great Speedhunters' audience think of it, here we are.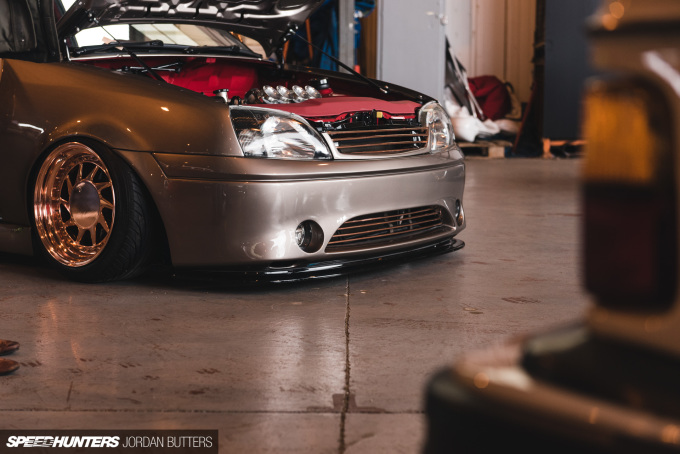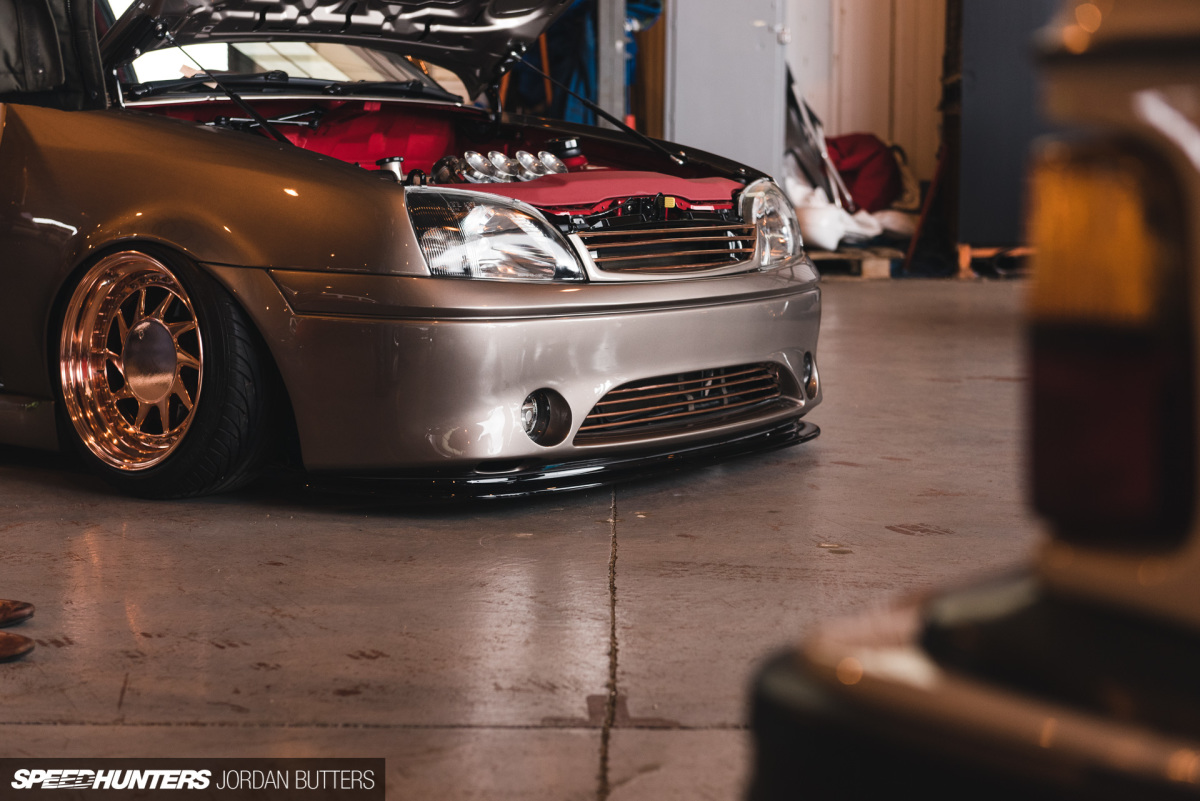 When I first spotted Danny Stuart's Mk5 Ford Fiesta Zetec S nestled in the hangar at Player's Show last month I gave it a cursory glance from a distance. Hot hatches like this one were very much en trend around the time that I first started driving, as was the style of de-badging, flushing handles, bad-boy bonnets and over-the-top stereo installs. The Fiesta ticked all of those boxes, and while I briefly pondered whether I'd slipped back through some form of time wormhole, I thought nothing more of it and continued making my way around the show.
It wasn't until the second or third pass through the hangar that curiosity got the better of me and I went in for a closer look. I'm glad I did, too.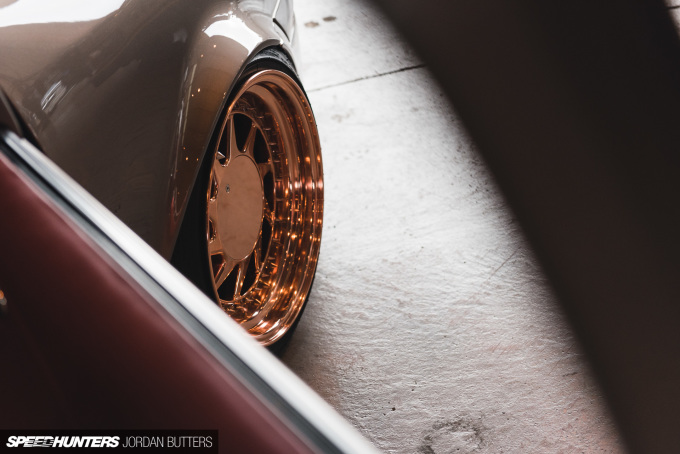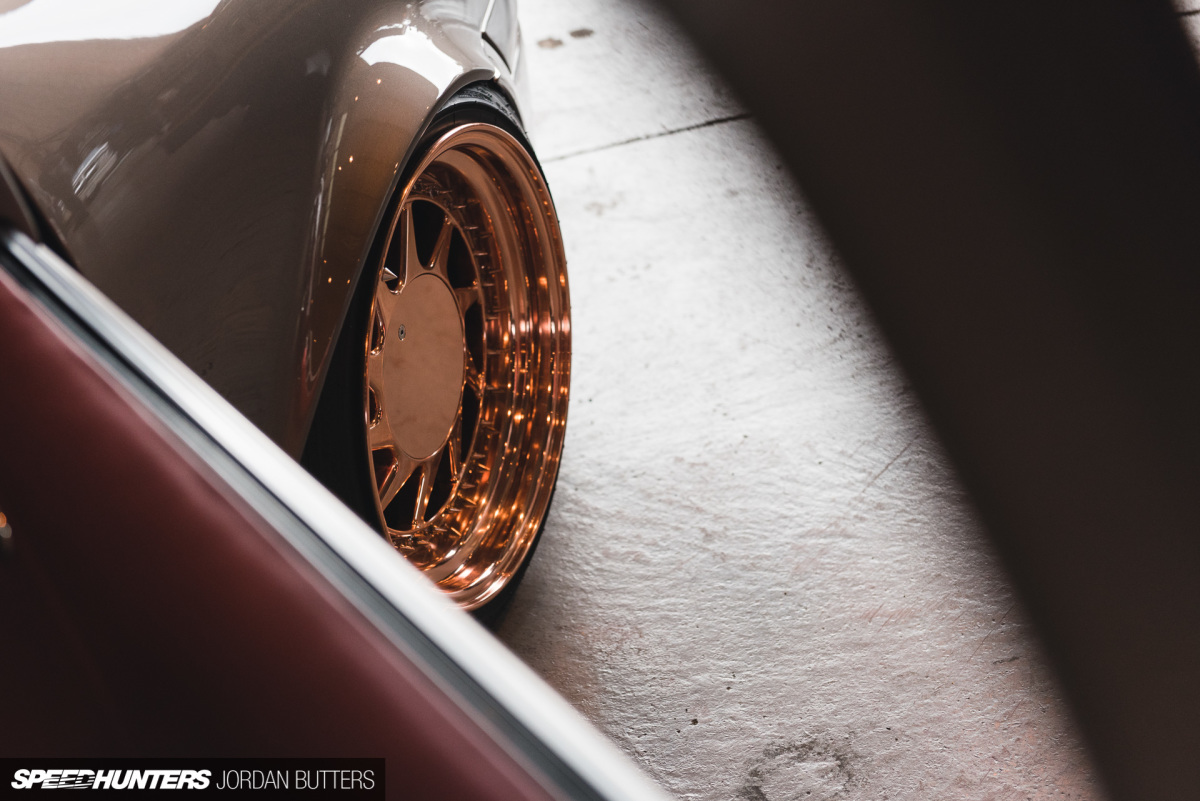 Admittedly, the overall aesthetic isn't to my tastes, but I can only commend the extensive work that's been done, and the fact that someone's not been afraid to go against the grain, and to carry out modifications that are very much outside of the typical scope of a car like this.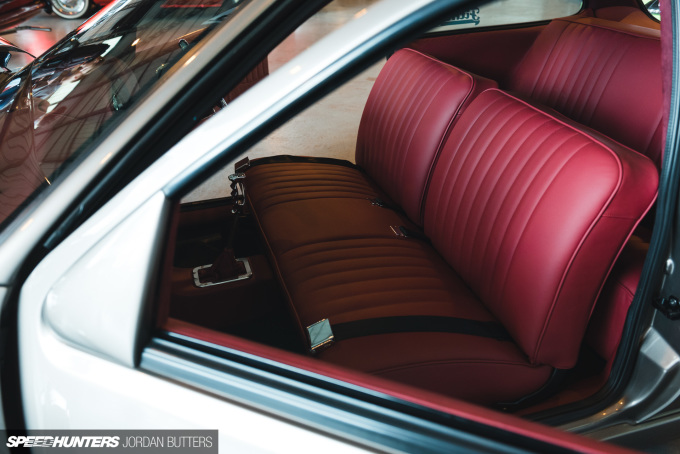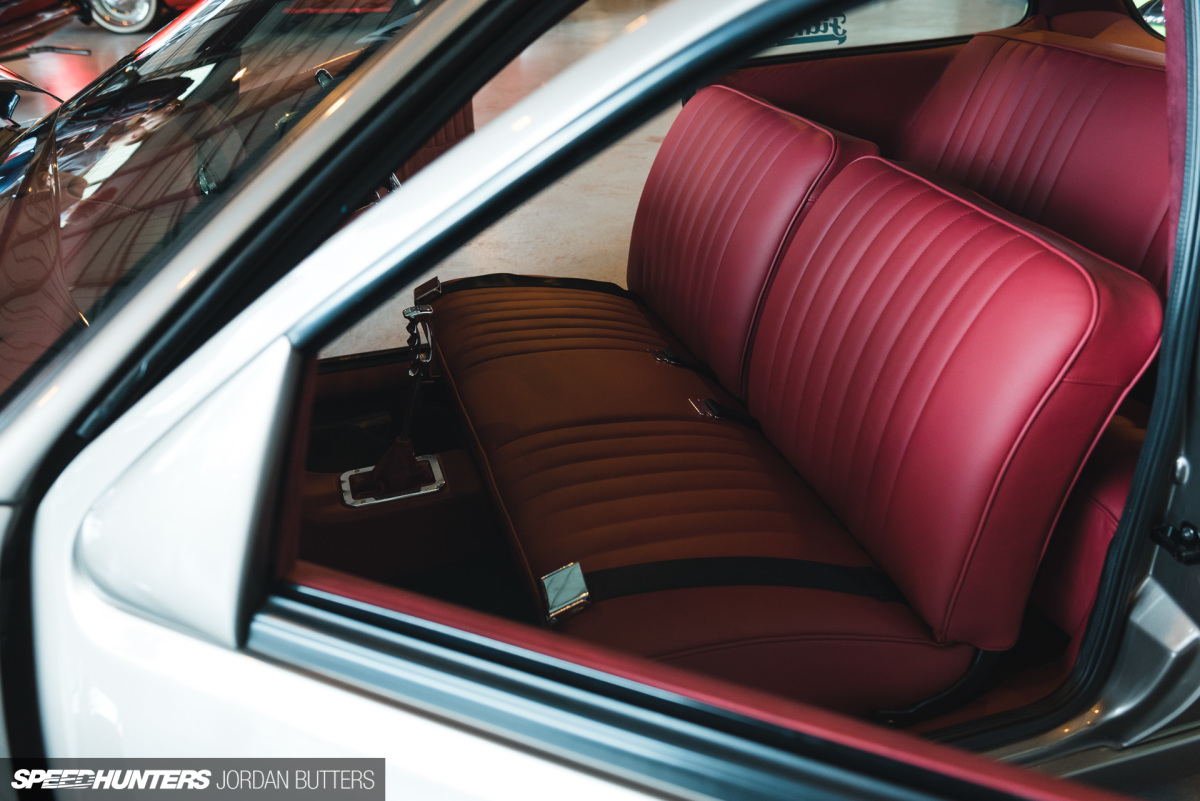 While the exterior is early '00s England in part, the interior is more akin to something you'd find in a '50s or '60s American hot rod. Features like the custom red leather interior, complete with bench front seat and lap belt conversion, completely go against what people usually do when modifying Mk5 Fiestas. I doff my hat to any eagle-eyed Ford fan who spotted that the front and rear bench would have previously been found inside a Mk1 Cortina.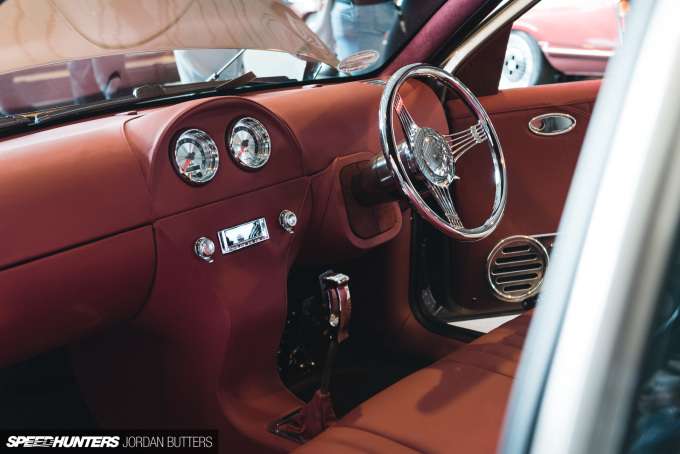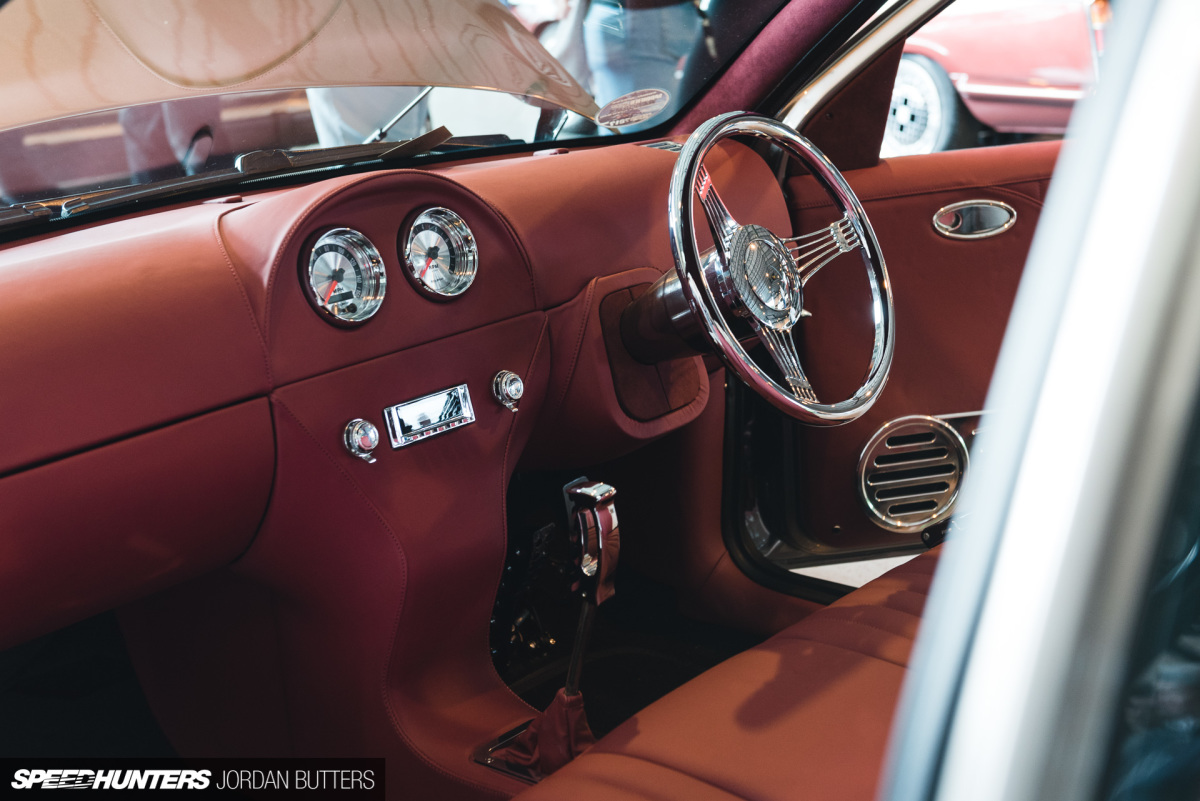 Or the custom dash and door cards, also wrapped in red leather, which have been completely reshaped to house lots of bespoke billet details, from the AutoMeter American Muscle gauges, now relocated to the middle of the dash, to the retro billet steering wheel, bespoke speaker grilles and RetroSound head unit and controls. In fact, as you look around inside there's not a panel that hasn't been extensively modified.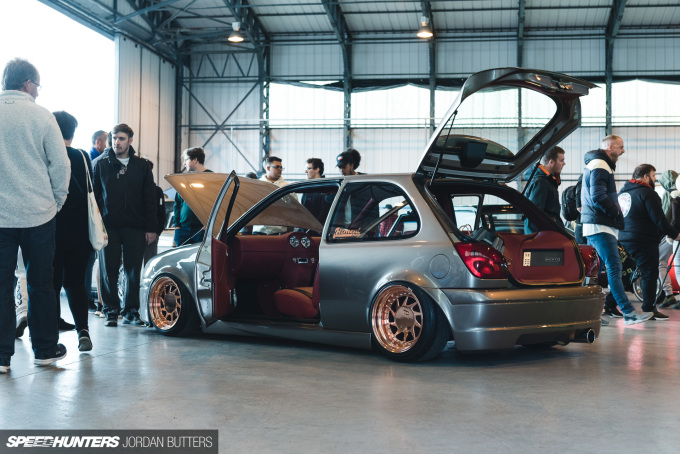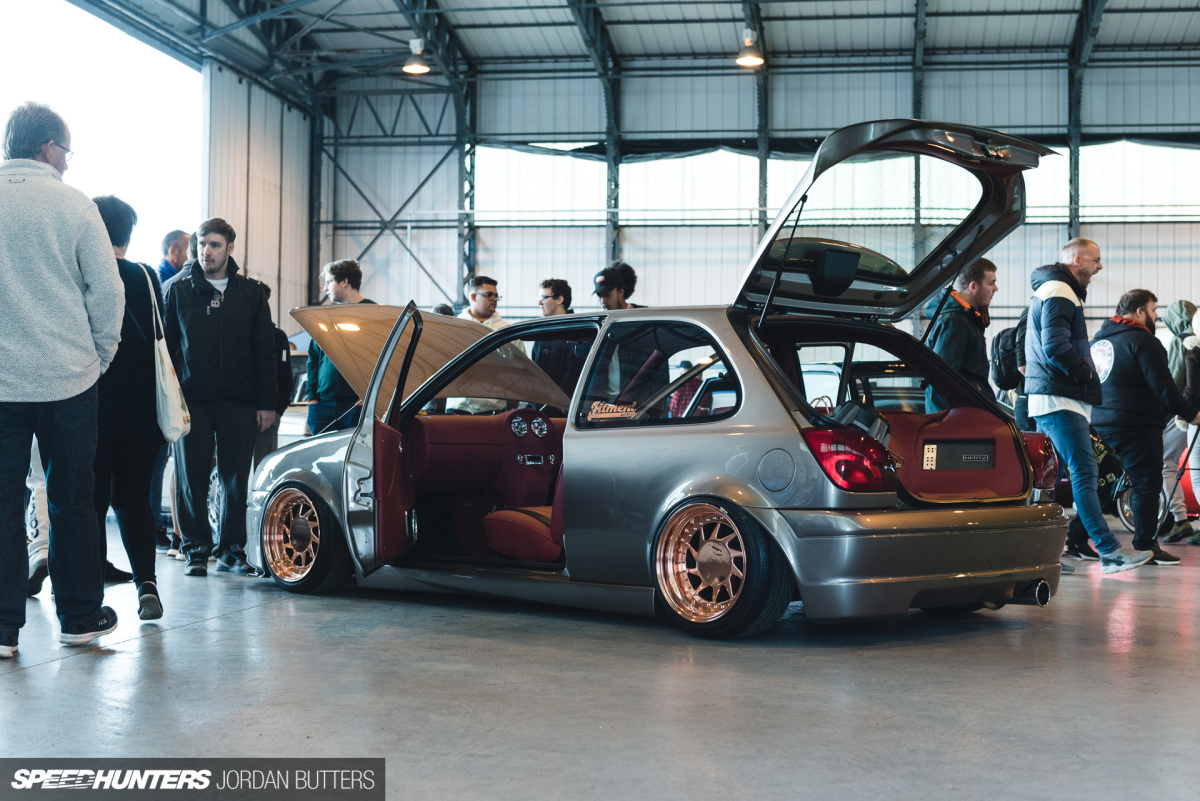 In contrast to the deep red interior, the Fiesta's bodywork has been coated in Land Rover Kaikoura Stone Pearl. Almost every exterior detail has been shaved and smoothed; the door handles, bumper inserts, indicators, boot badges, number plates, washers, aerial and even the mirrors are now in the parts bin.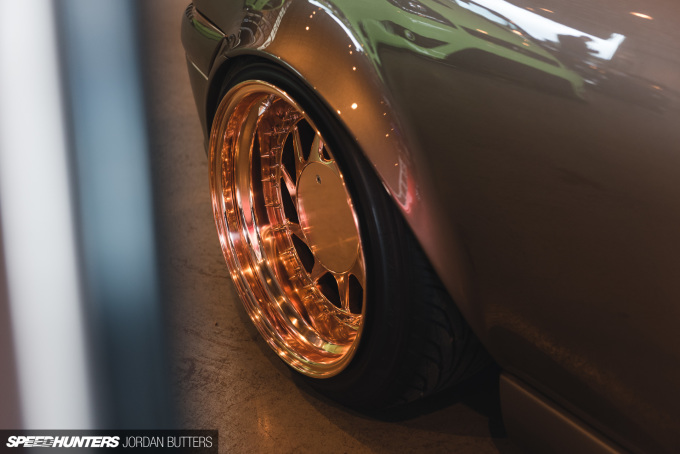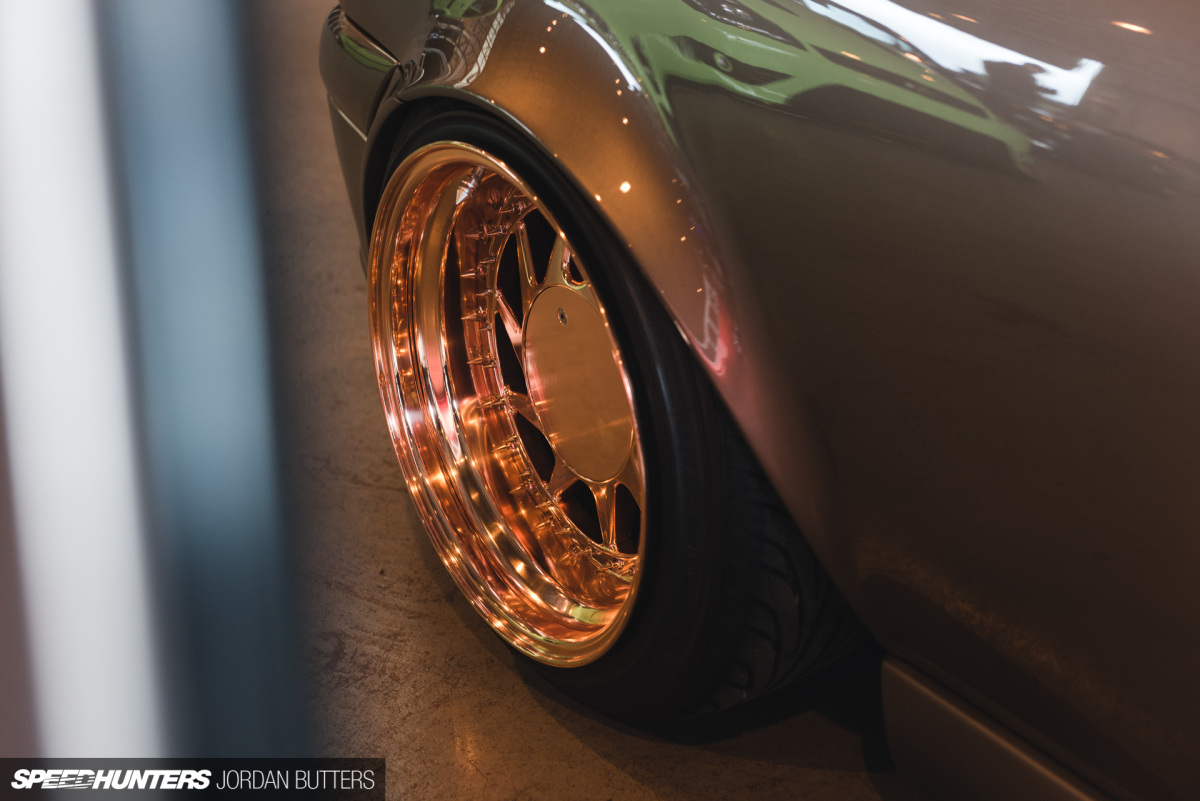 The arches have been widened to make way for the copper-plated, two-piece OZ Racing Turbo split rims, measuring 15×8.5-inch up front and 15×9.5-inch in the rear. The wheels themselves have more custom hardware and modification work in them alone than some of the other cars at Players in their entirety!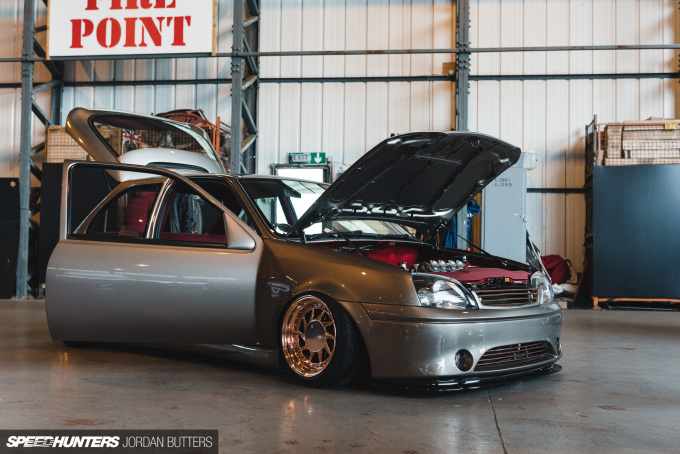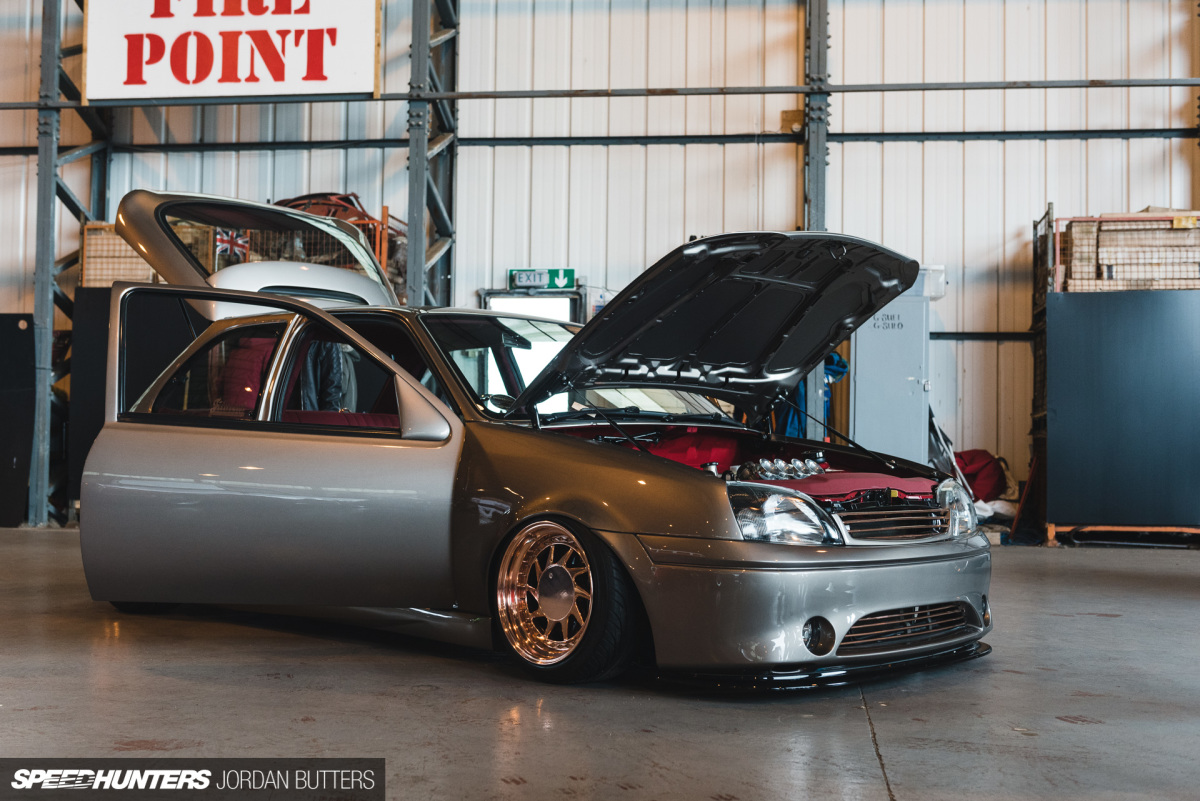 The car is on custom hydraulic suspension, but there's far more to it than just that as the chassis had to be extensively shaved and notched to achieve the desired drop. You'll have to take my word for it, but the underside is spotless; the subframe is chromed and everything else is either painted or powder-coated.
The hydraulics are controlled with a custom control box inside the car, or can be activated remotely. Danny and his friend Kenny, who helped build the car, designed and coded their own mobile app to be able to control the suspension and doors via Bluetooth. In the event of no mobile battery there are hidden buttons to pop the doors.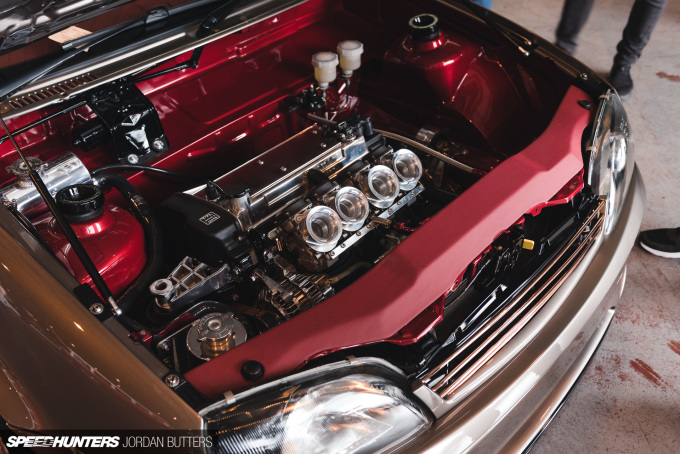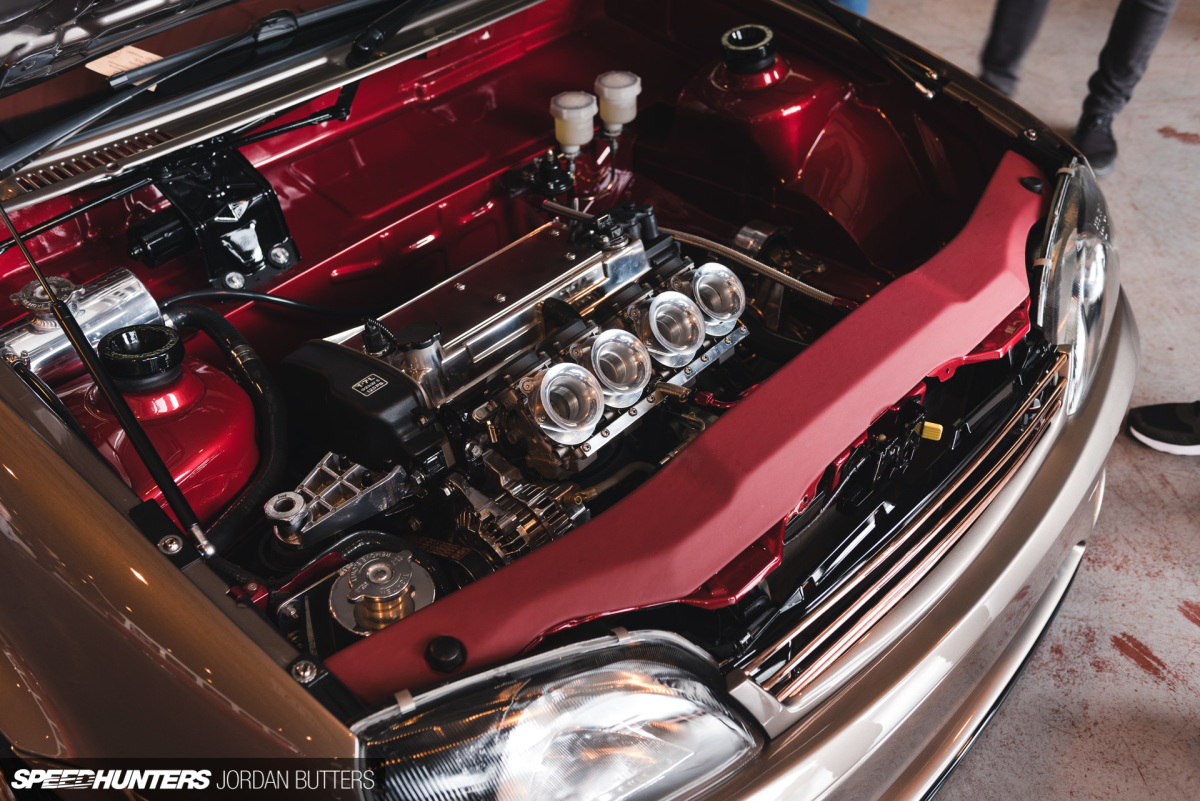 Under the bonnet the 1.6-litre Zetec S four-cylinder is long gone, replaced by a 1.7-litre Ford Puma engine with a Kawasaki ZZR600 bike carb conversion. With more chrome than you can shake a stick at, all unsightly wires and hoses have been tucked away neatly, and the bay has been coated in Land Rover Firenze Red Pearl.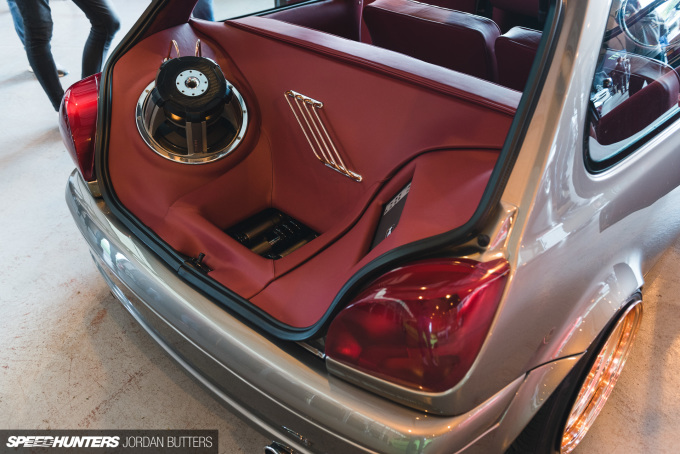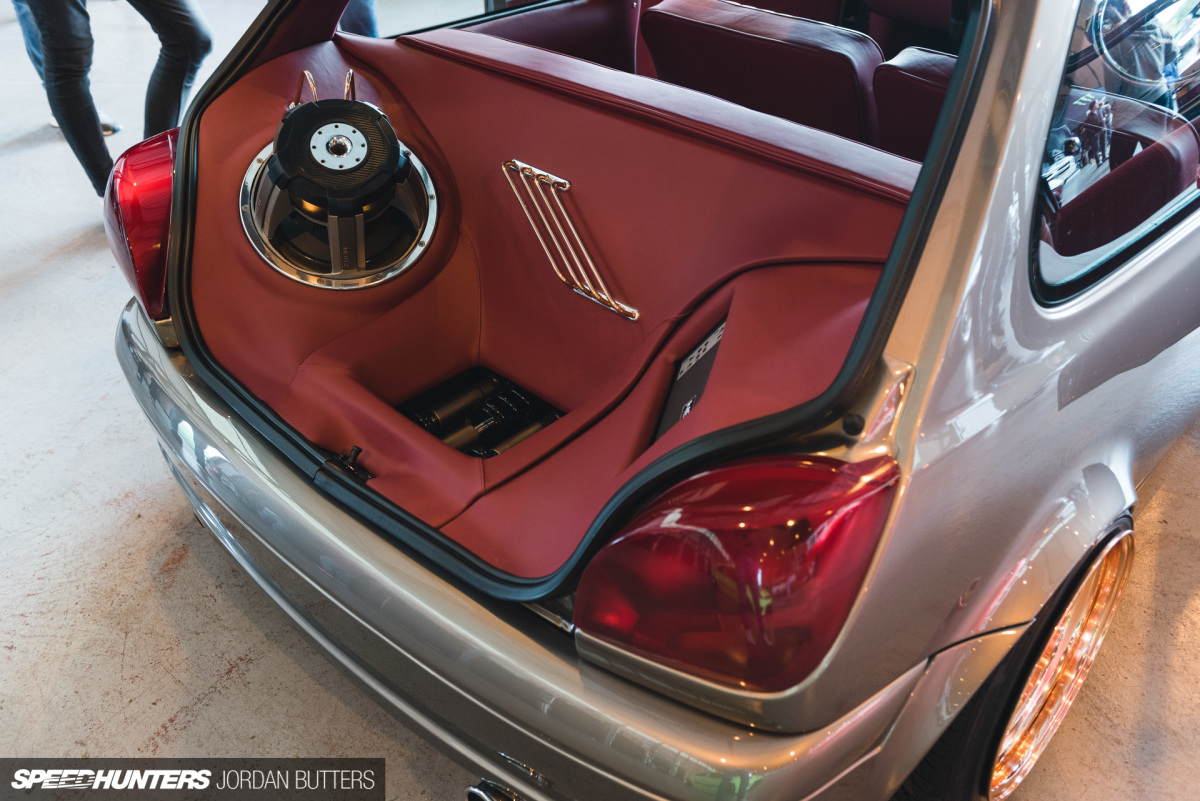 I've barely scratched the surface in terms of the full spec list here; almost every component, mechanical and aesthetic, has been replaced, overhauled and modified. It's the sort of nut-and-bolt restoration that you'd expect to see carried out on a classic hot rod, except it's been done on a Mk5 Fiesta, which is… well, very odd.
If you want to read up on the full specification, and see a handful of build photos, the owner has a handy build website. Otherwise, I'd love to hear your feedback on this in the comments.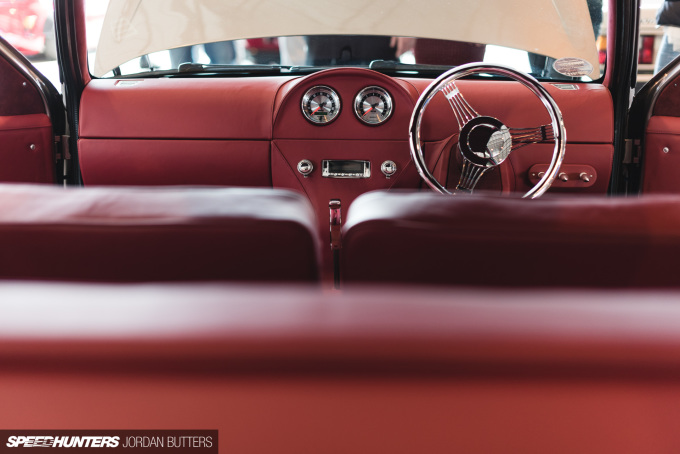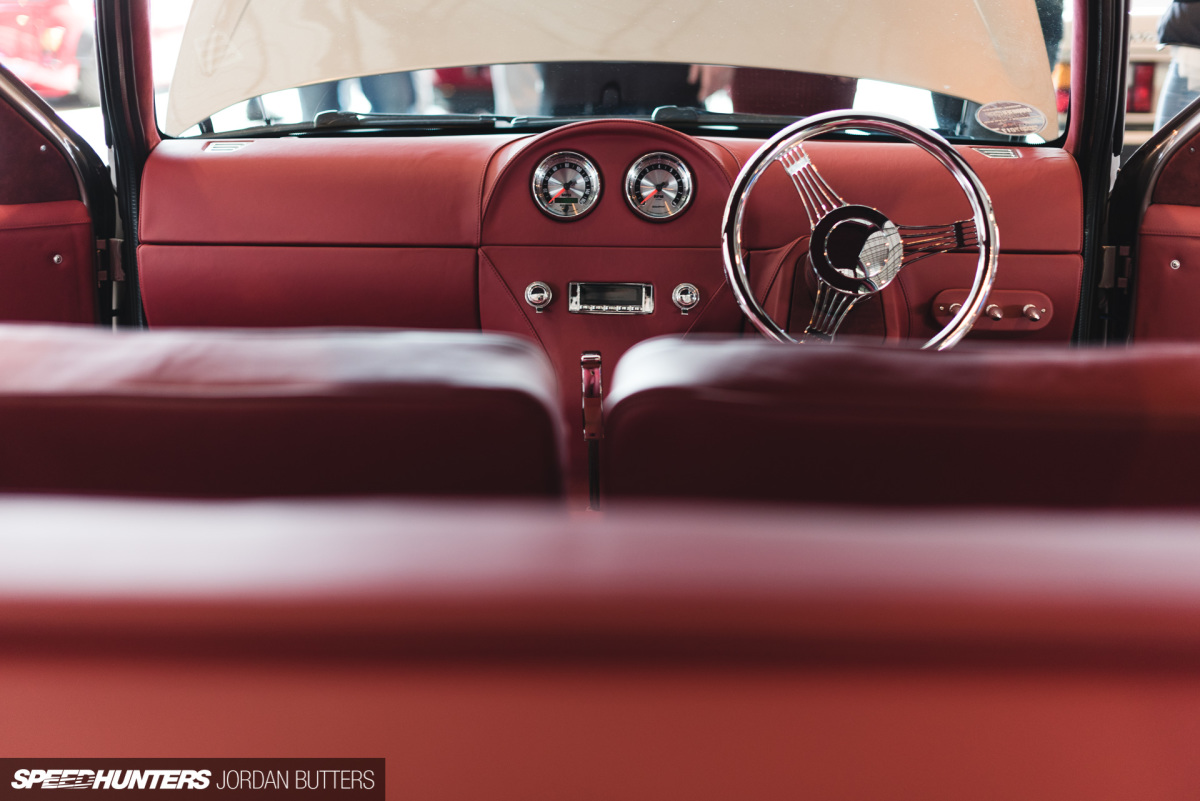 Personally, what I like is that Danny and Kenny have thrown the rulebook out in terms of what you should and should do to certain cars. In doing so they're created probably the most unique and most extensively-modified Mk5 Fiesta in existence. A strange accolade indeed.
Jordan Butters
Instagram: jordanbutters
Facebook: Jordan Butters Photography
jordan@speedhunters.com