Welcome To Las Vegas
"When are you going to grow up and start taking this seriously? You're never going to make a living photographing cars."
These words from my head lecturer in college are the most inspiring words that I have ever received. I was a 20-something-year-old student with no car and no driver's licence, but a love for automotive that's been with me since the day I was born. When she said that to me, I knew I was going to make it, despite her telling me the opposite. If anything, I just wanted to prove her wrong.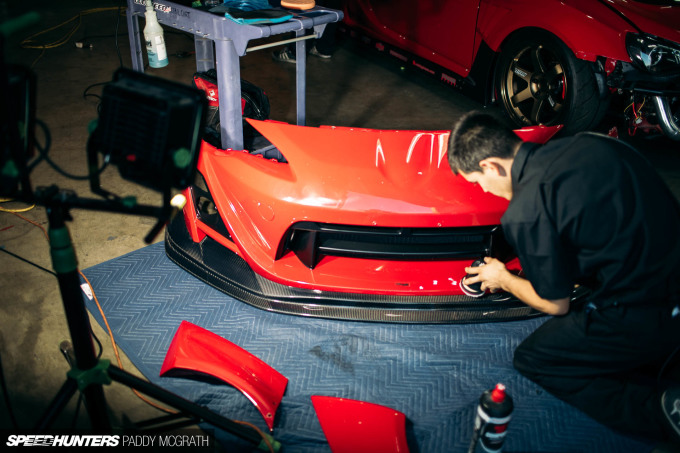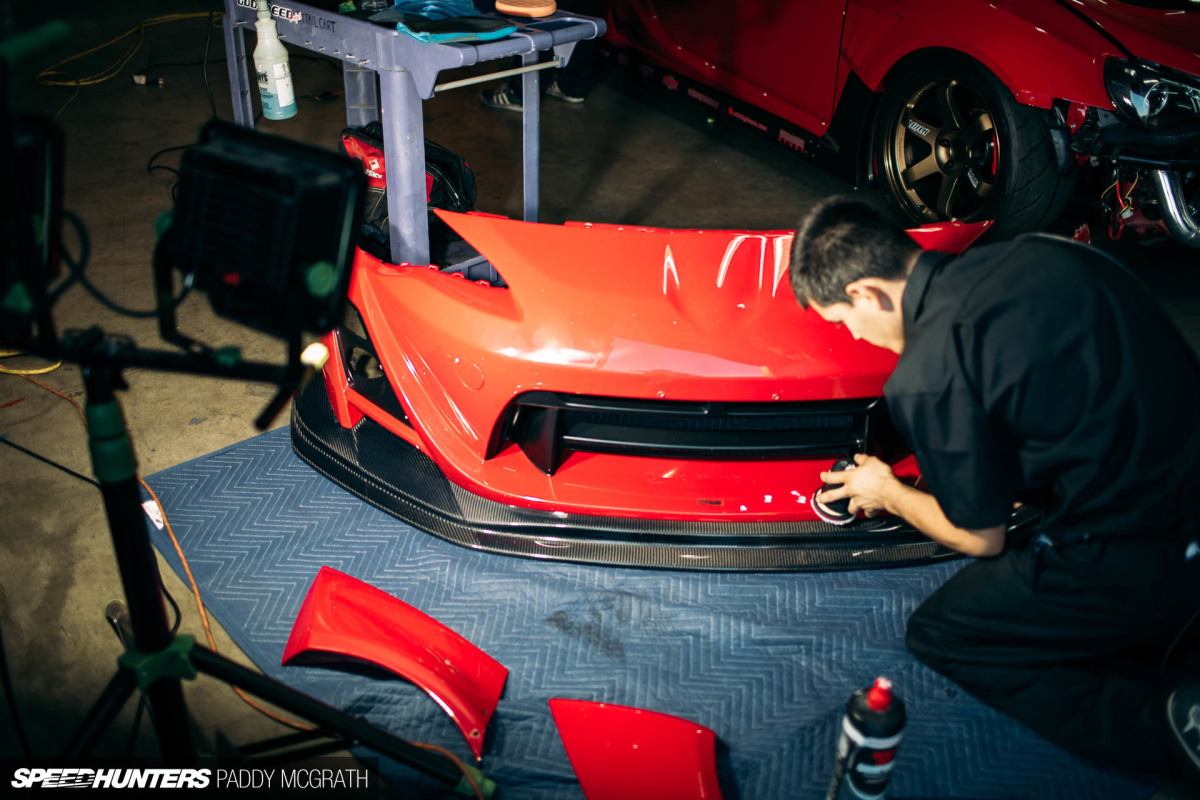 Around the same time, I noticed a website I had started reading was running a Hachiroku-themed month. I had an old photo of a friend's AE86 that I shot the previous summer which I sent to the editor, never expecting a reply. That was my first appearance on Speedhunters.
From there, I started contributing to Speedhunters part-time while still holding down a part-time job in a Blockbuster and finishing my degree. The stories I was supplying were just small snippets of Irish car culture and of a thriving drifting championship. I finished college, and a few weeks after my graduation, I was offered a job contributing more regularly, with a guaranteed income every month.
From that point onwards, there was no turning back.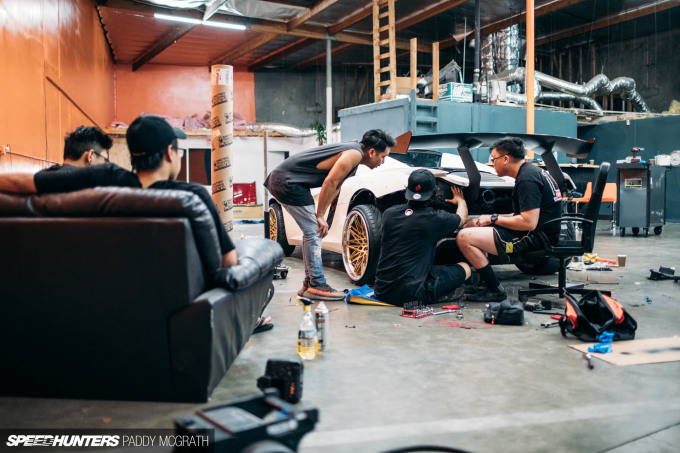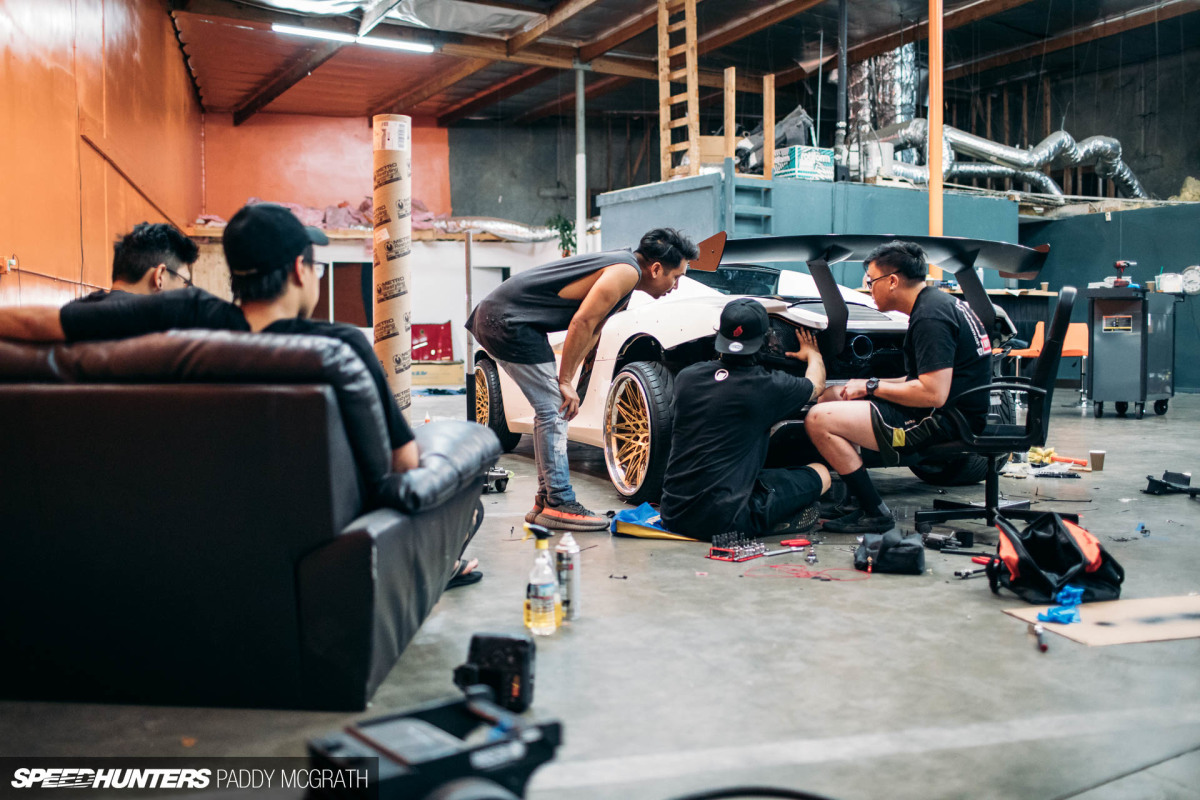 As the years rolled by, I progressed from a regular contributor to senior contributor to commercial editor, and finally, as of today, to editor in chief. It's been a considerable journey, with the highest of highs to the lowest of lows. It's never been easy, but I honestly can't think of myself ever doing anything else other than hunting speed for a living.
Despite having the good fortune to have travelled the world for Speedhunters, there was always one event that eluded me: the SEMA Show. It always felt like there was some unknown force conspiring against me attending. I was two hours from flying out last year when a sudden illness sent me straight to the emergency room. In my hospital bed that night, which was the lowest I think I've ever been, I knew I had to make it for 2017. I had to.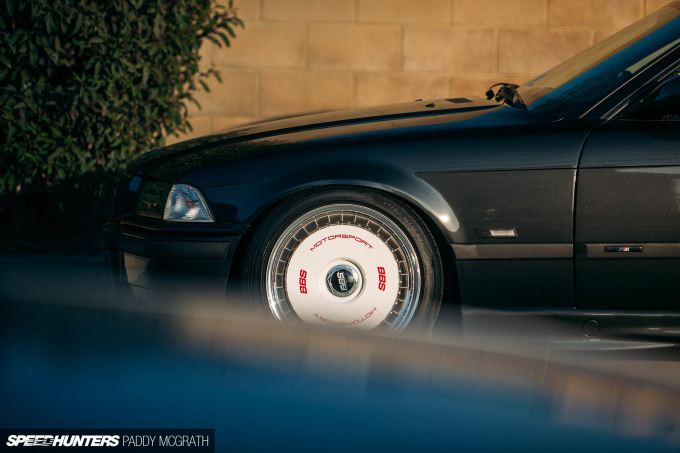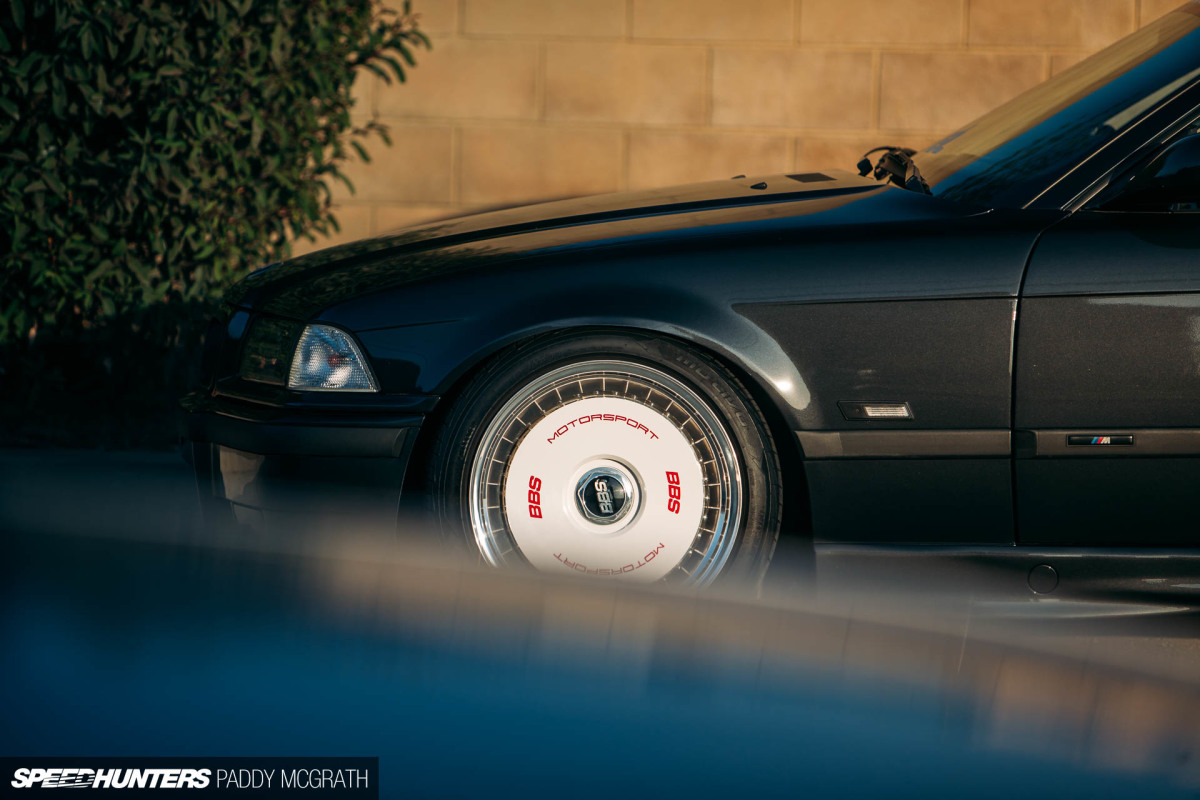 Fast forward 12 months and I'm in the midst of my first SEMA Show prep experience. Chasing cars around the greater Los Angeles area, some full-blown SEMA builds, some what I consider to be counter SEMA cars.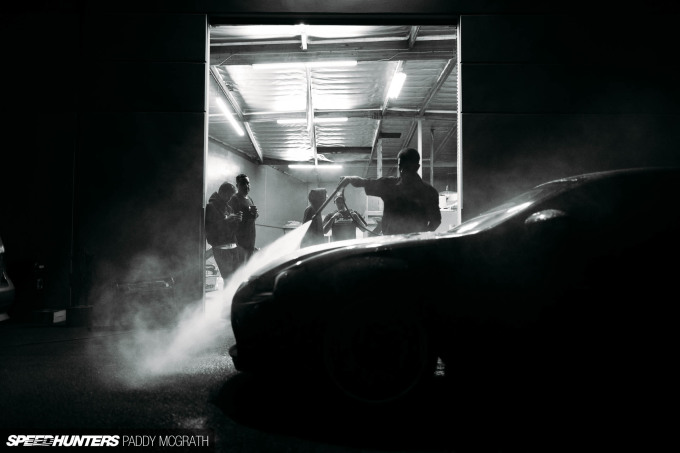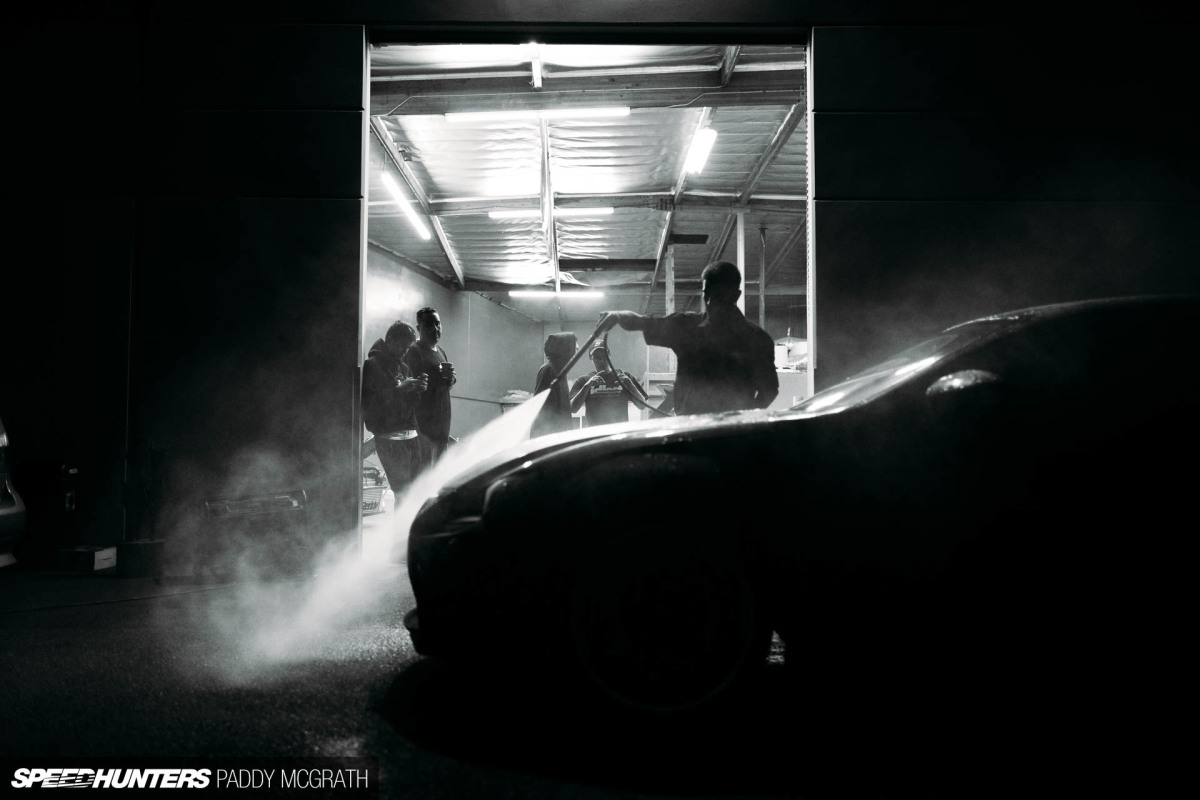 The SEMA Show is one of three which I consider to be the holy trinity of all-encompassing car events. The energy, passion and love which are poured into it far exceeds anything I've ever encountered before.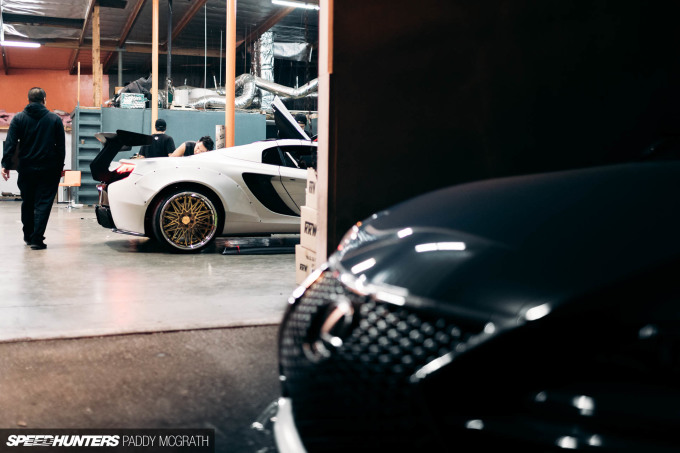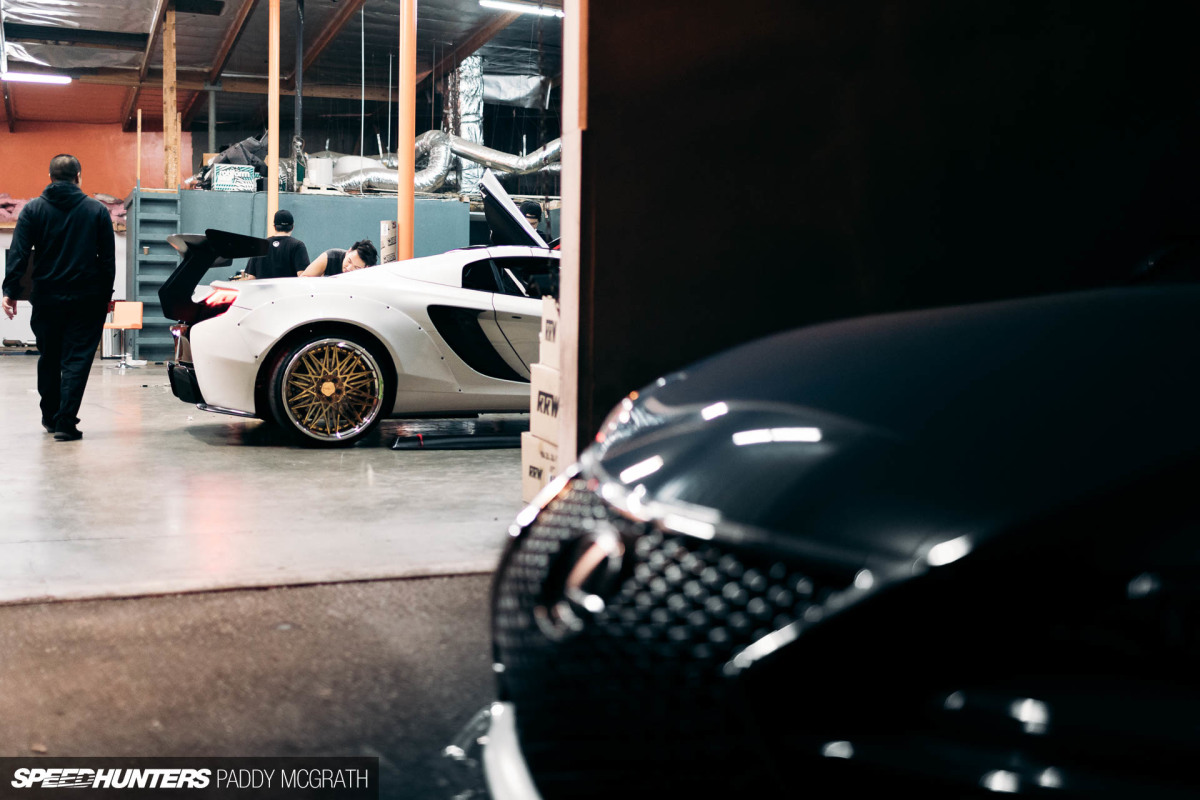 On my second night in Los Angeles, following a 32-hour-long Friday, I embedded myself into the fray at iDL Garage, as they put the finishing touches on what I believe is the lowest McLaren in the world on air suspension, a custom Air Lift Performance setup installed by Deity Motorsport .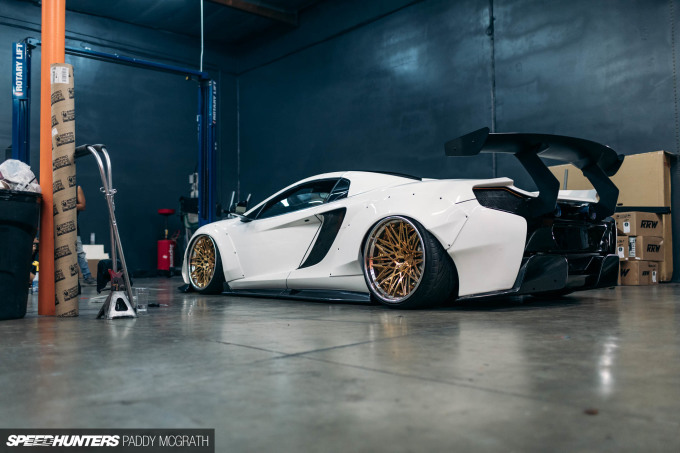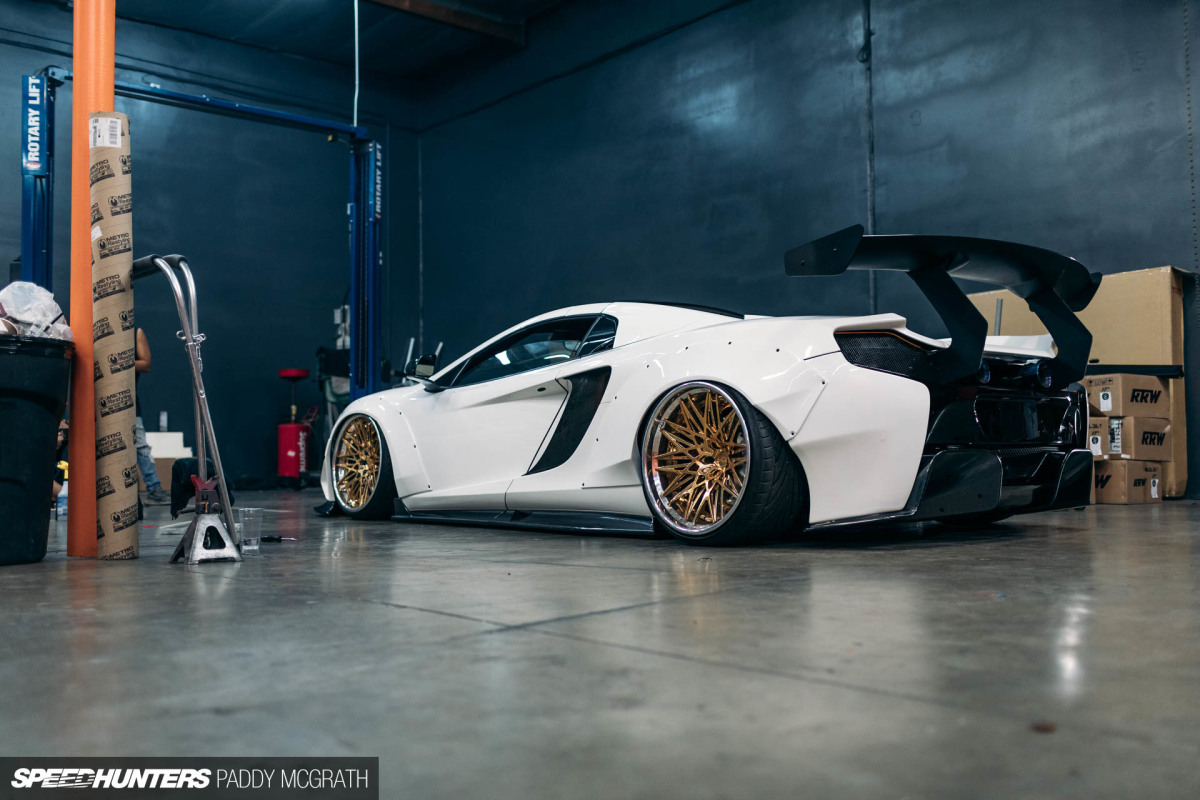 It's a car that will surely divide, but my evening was a rare look into the preparation and attention to detail that goes into something like this. As an example, because a fixed wing is installed, the factory active wing needs to be removed, but that wing is looped into the car's hydraulic systems so it's so much more complex than just whipping it off.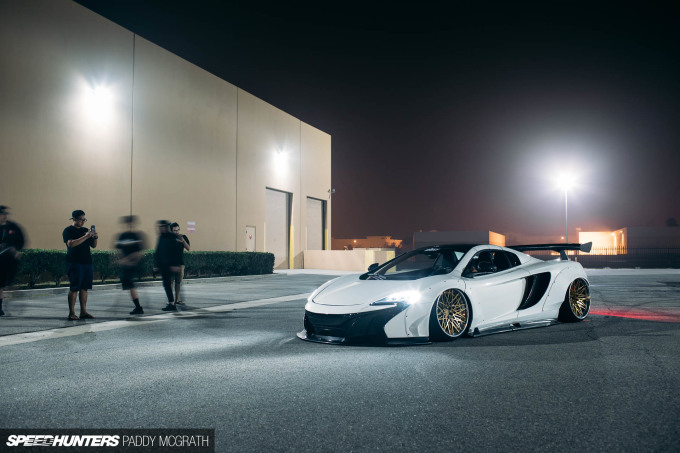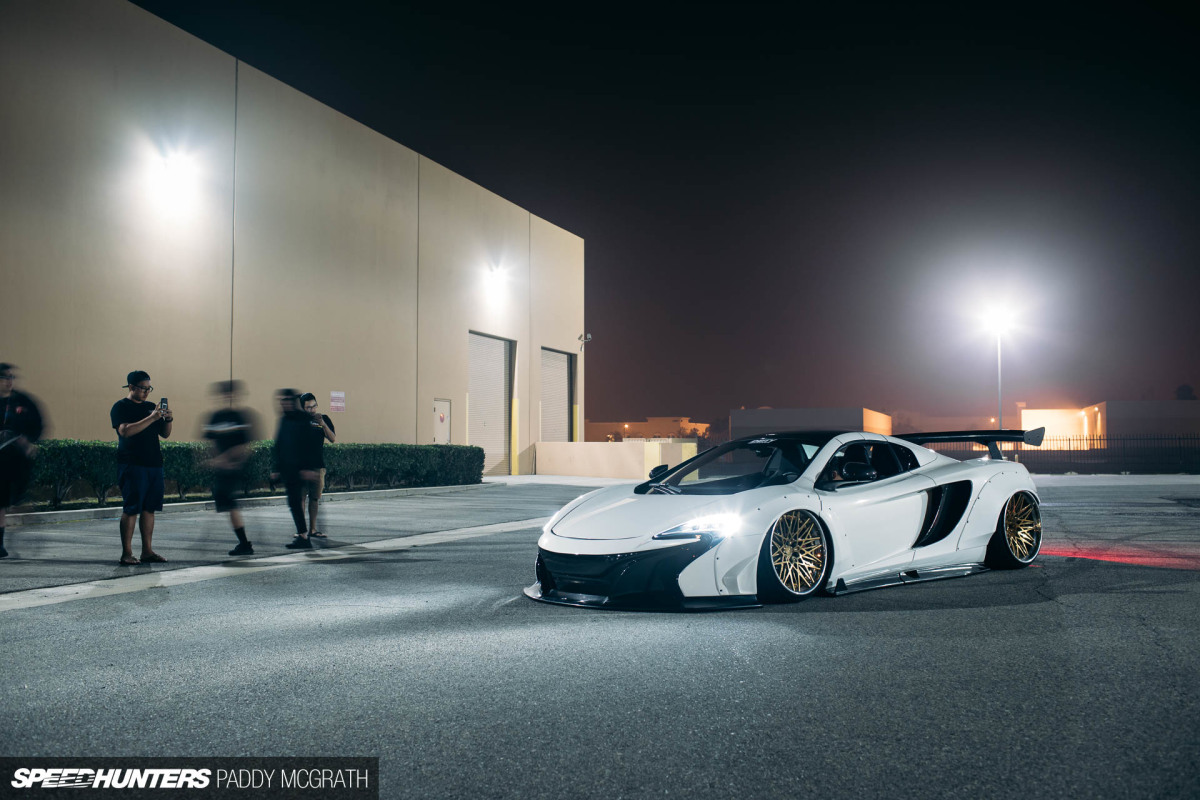 You would be forgiven that thinking the SEMA Show is all about cars, but it's not. The cars are just the end product of friendships and relationships that have endured countless sleepless nights and extraordinary sacrifices to get here. Without the people, there are no cars.
So while things might not be your cup of tea, the effort and passion that goes into them is the same across the board.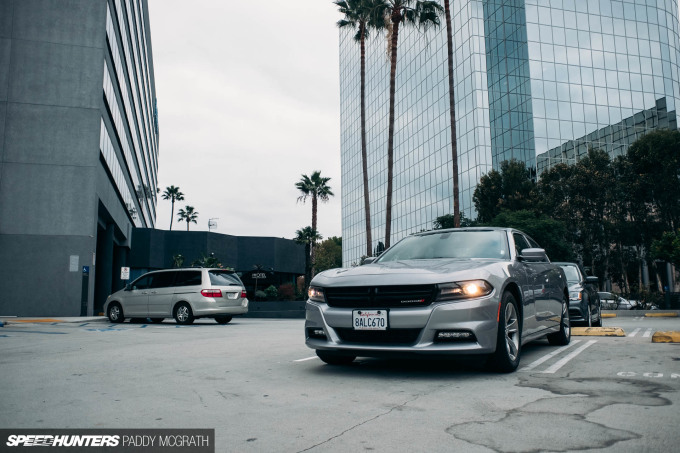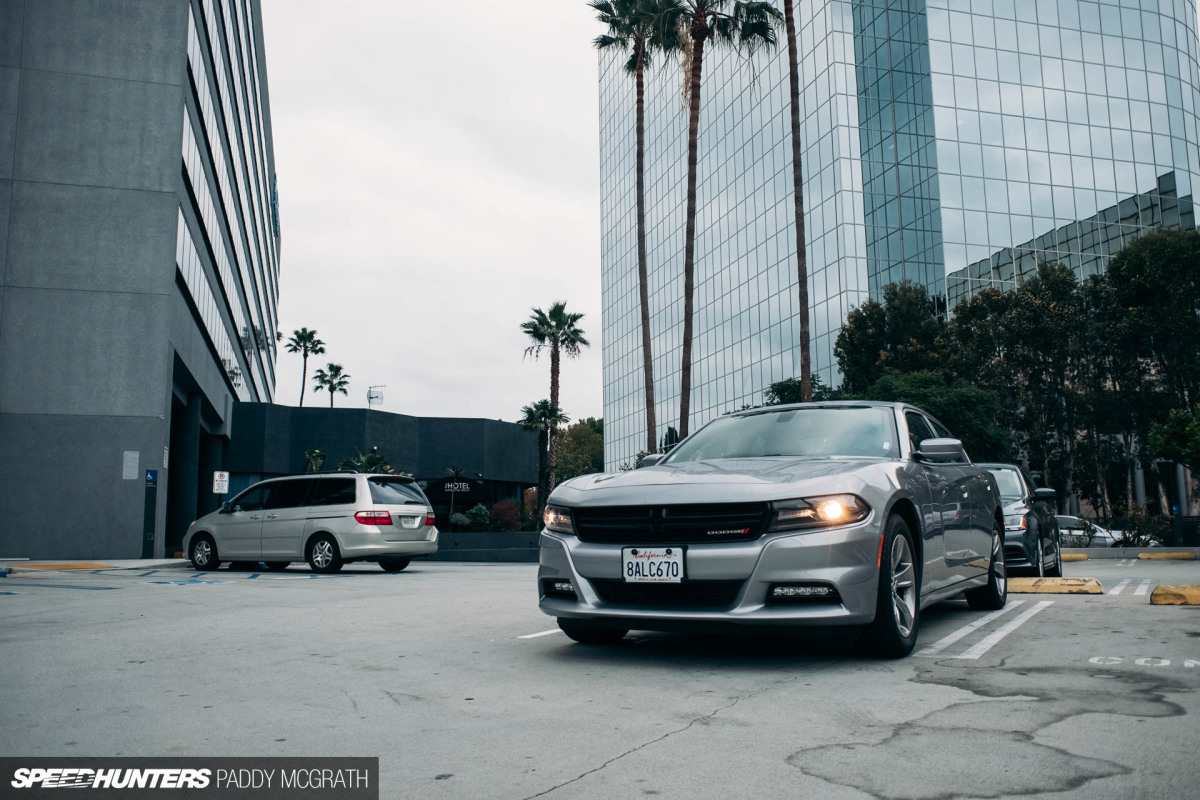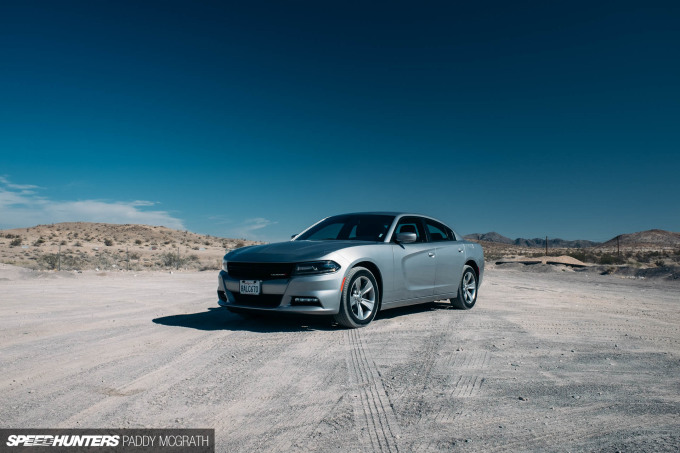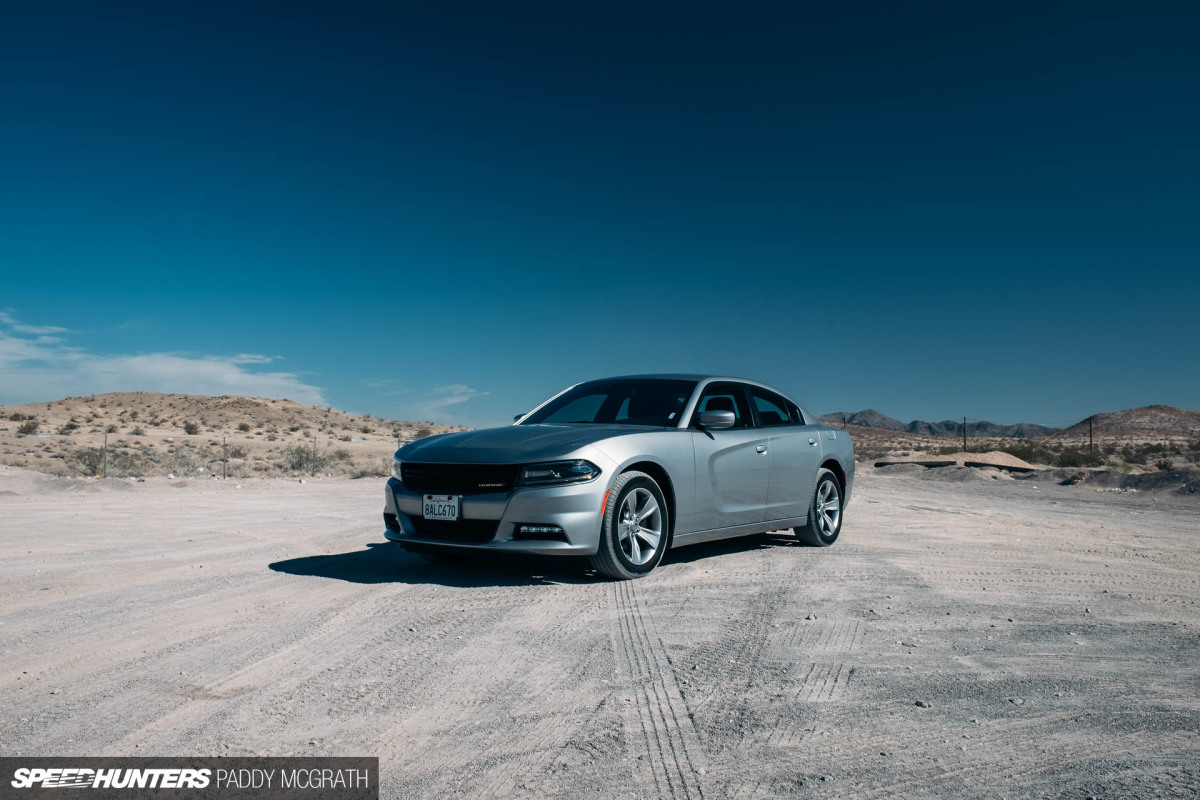 After capturing everything I could in the time afforded to me, my escape from Los Angeles started early this morning. Heading north-east along I15, the weather changed from dull skies to scorching sunshine in what felt like no time at all. I can attest that Dodge should most certainly create a rally variant of the Charger, as its performance on the loose is far more enjoyable than on the asphalt. Allegedly.
Well, I had to do something to break up the journey.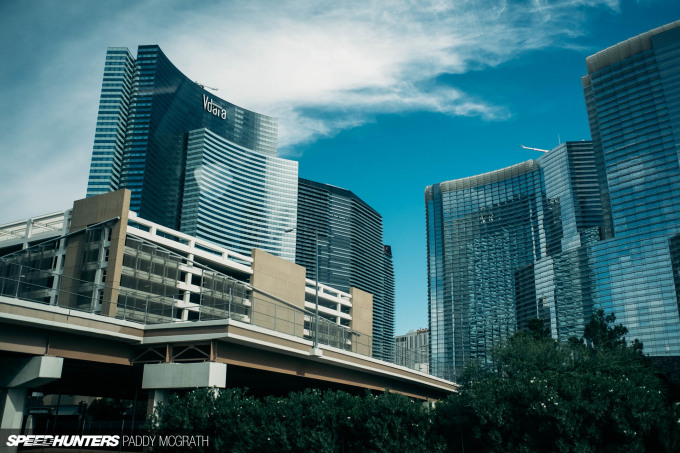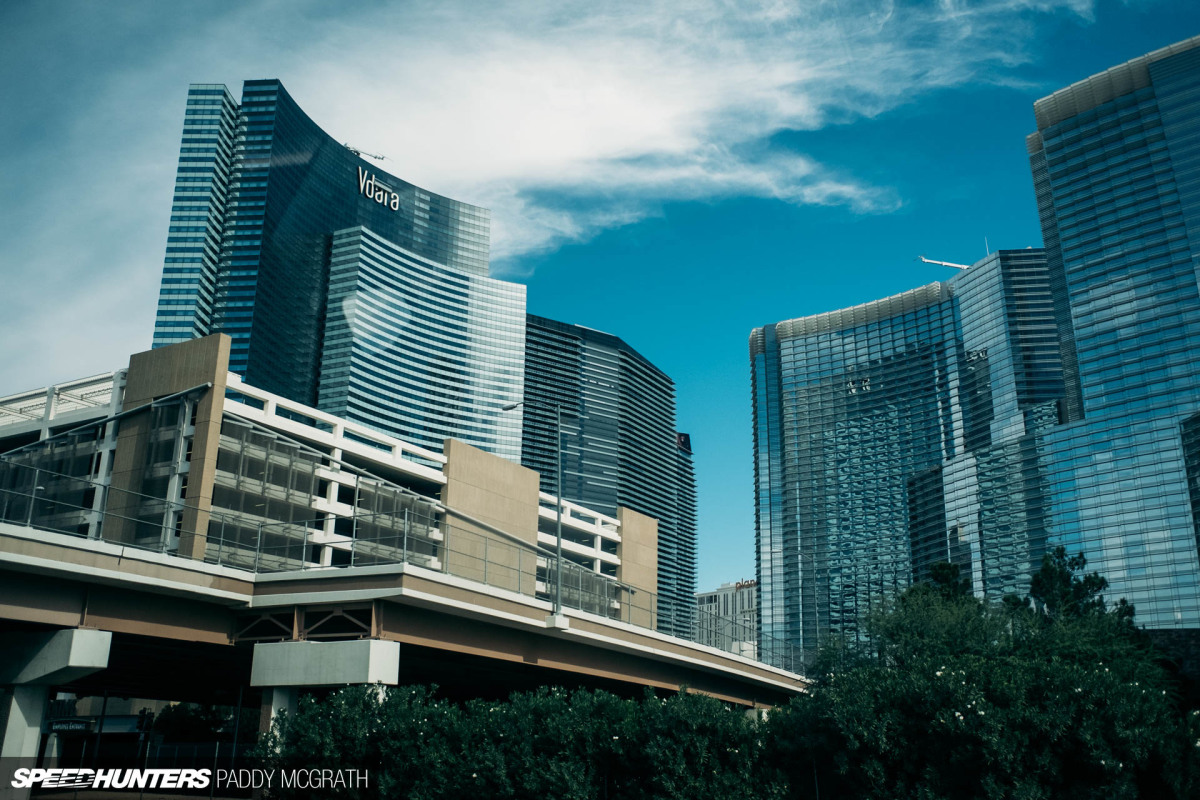 I have never been to Las Vegas before, but I've heard the stories and the countless tales of excess that go with every trip to Sin City. How it suddenly appears out of the desert like a mirage is exactly like the movies and TV shows I've seen.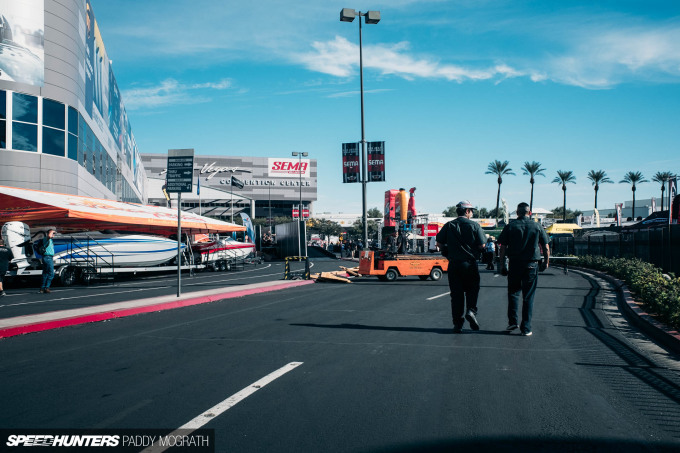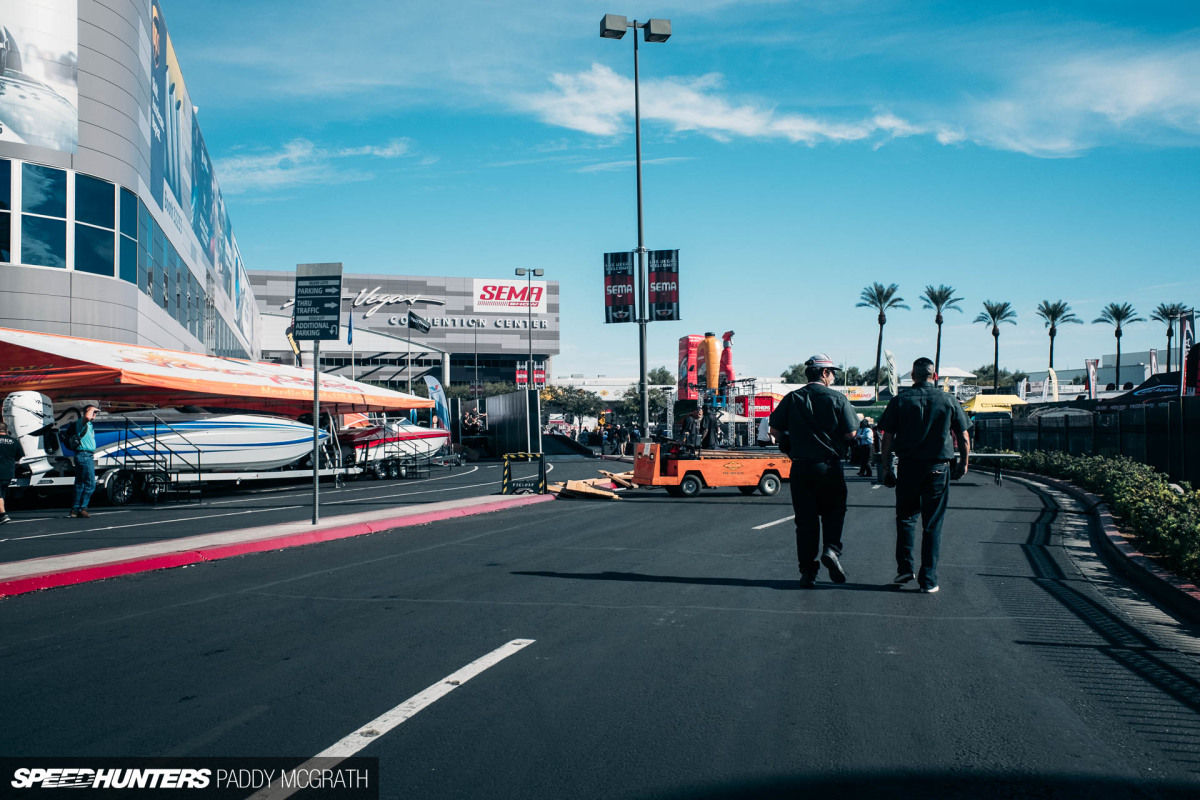 There was only the bare minimum amount of time to drop things off at the hotel before heading to the Las Vegas Convention Centre to collect my accreditation and make a quick pass of the accessible areas before the show officially begins tomorrow.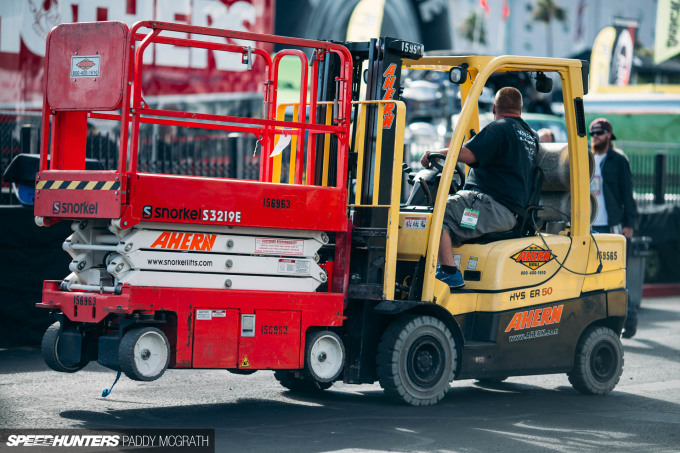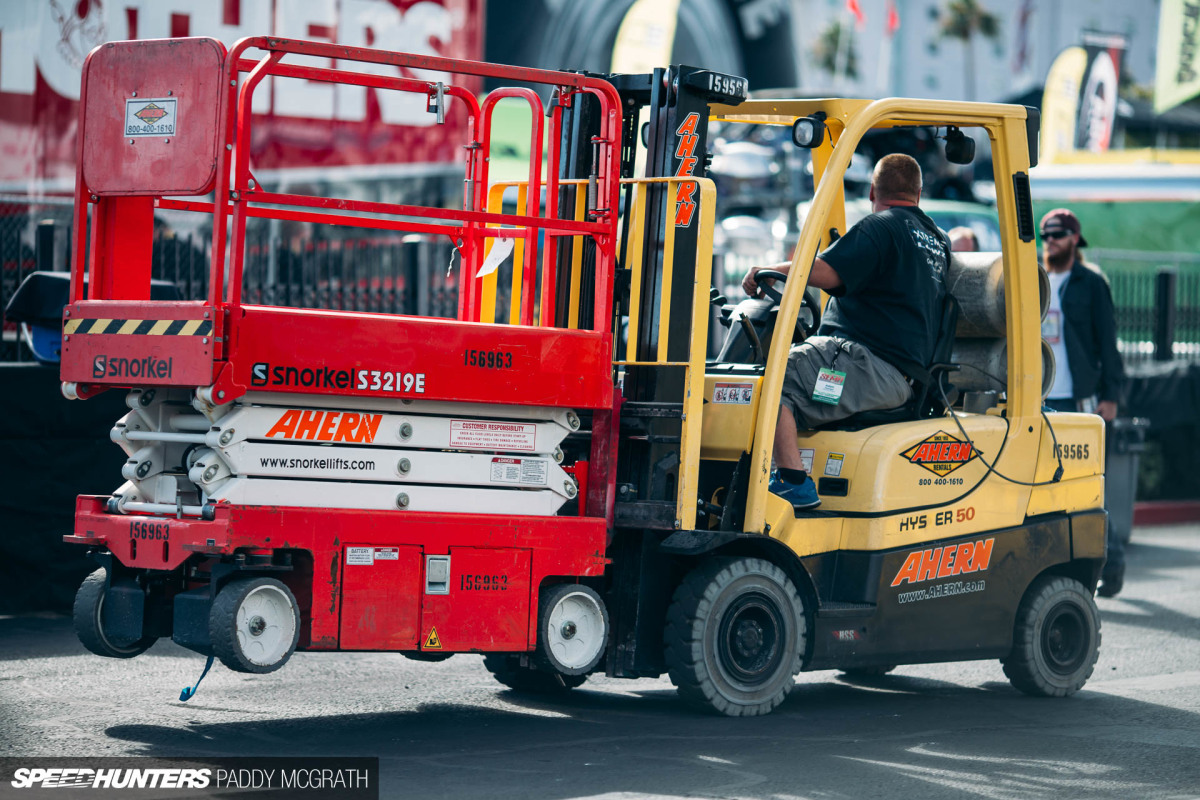 Currently, the venue is half construction and half ready for action. Last minute preparations and alterations are still being made; cars are still being finished even as the sun sets outside.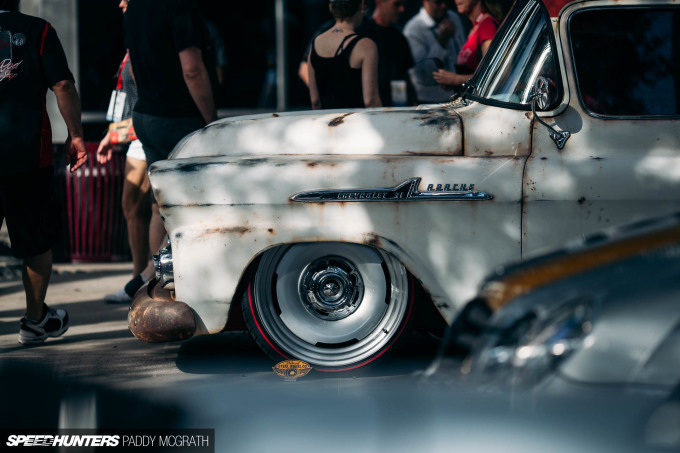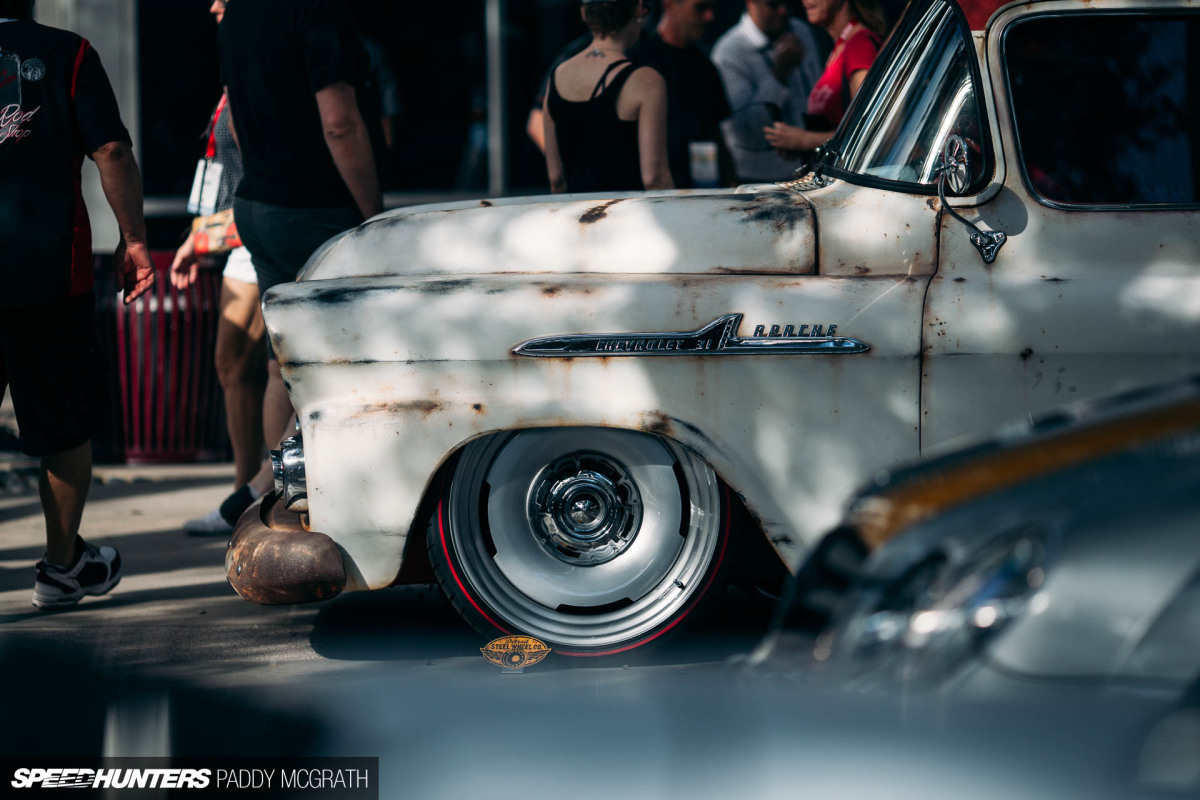 For so long, I've been told so much about SEMA, both good and bad. To finally experience it, albeit in short-form format, had already been a struggle to comprehend. Today, everything from the sublime to ridiculous has appeared before me.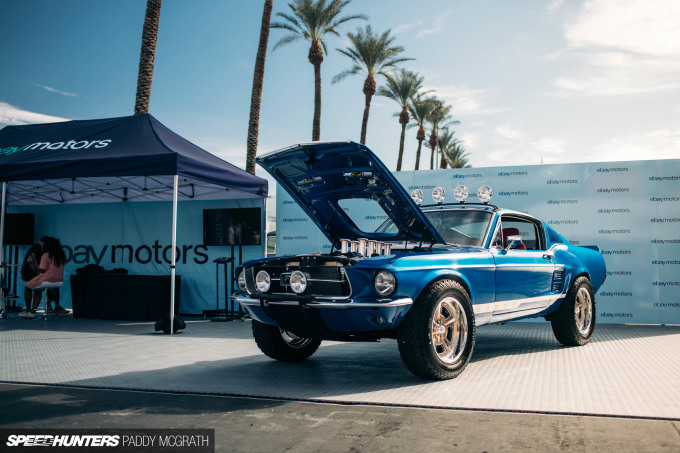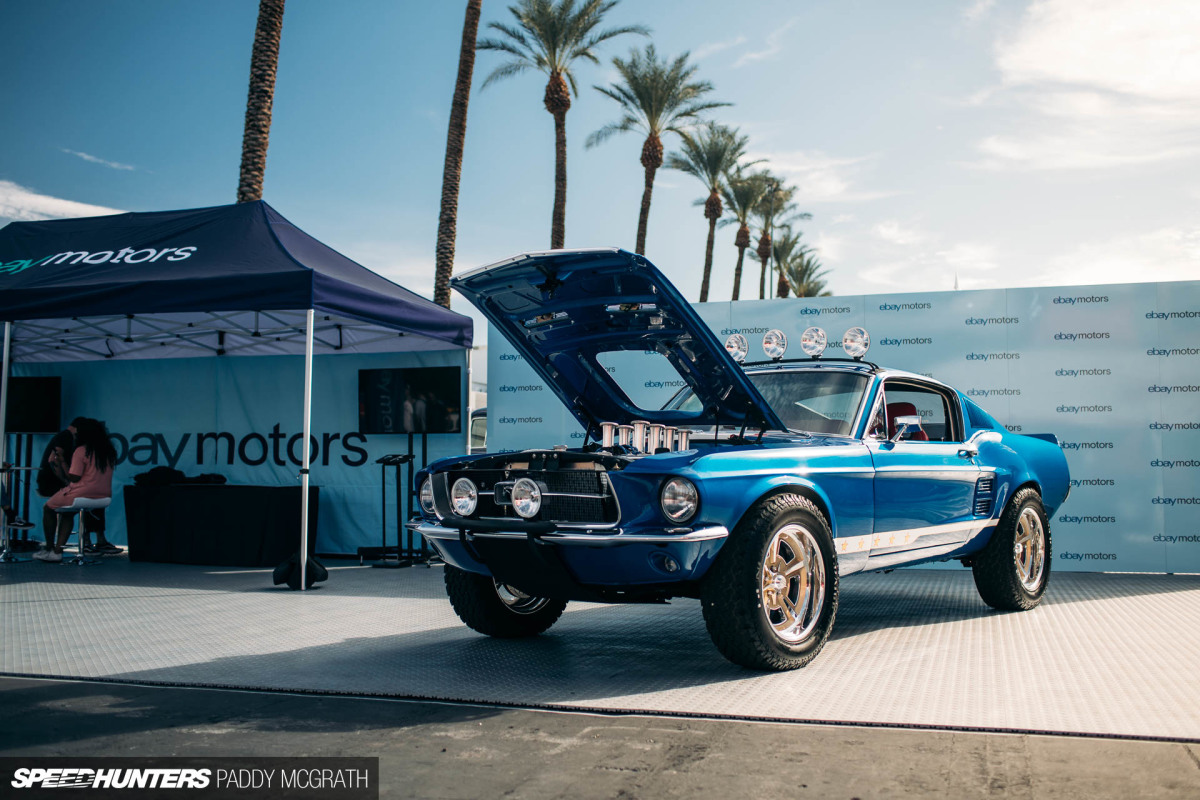 In the 30 minutes or so that I spent walking around the outside lot, time and time again I found myself muttering 'holy sh*t' under my breath.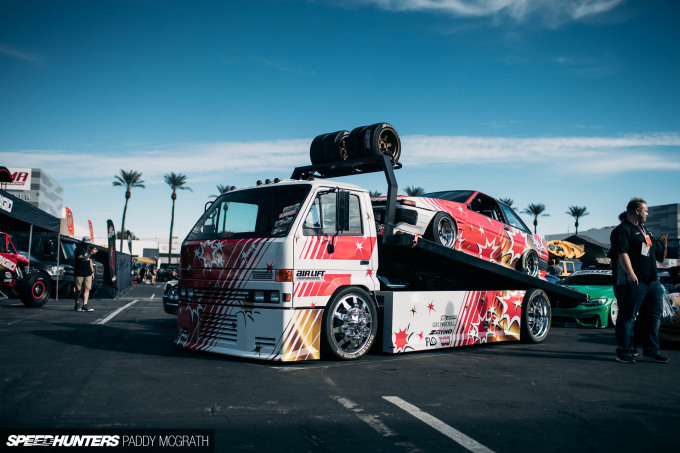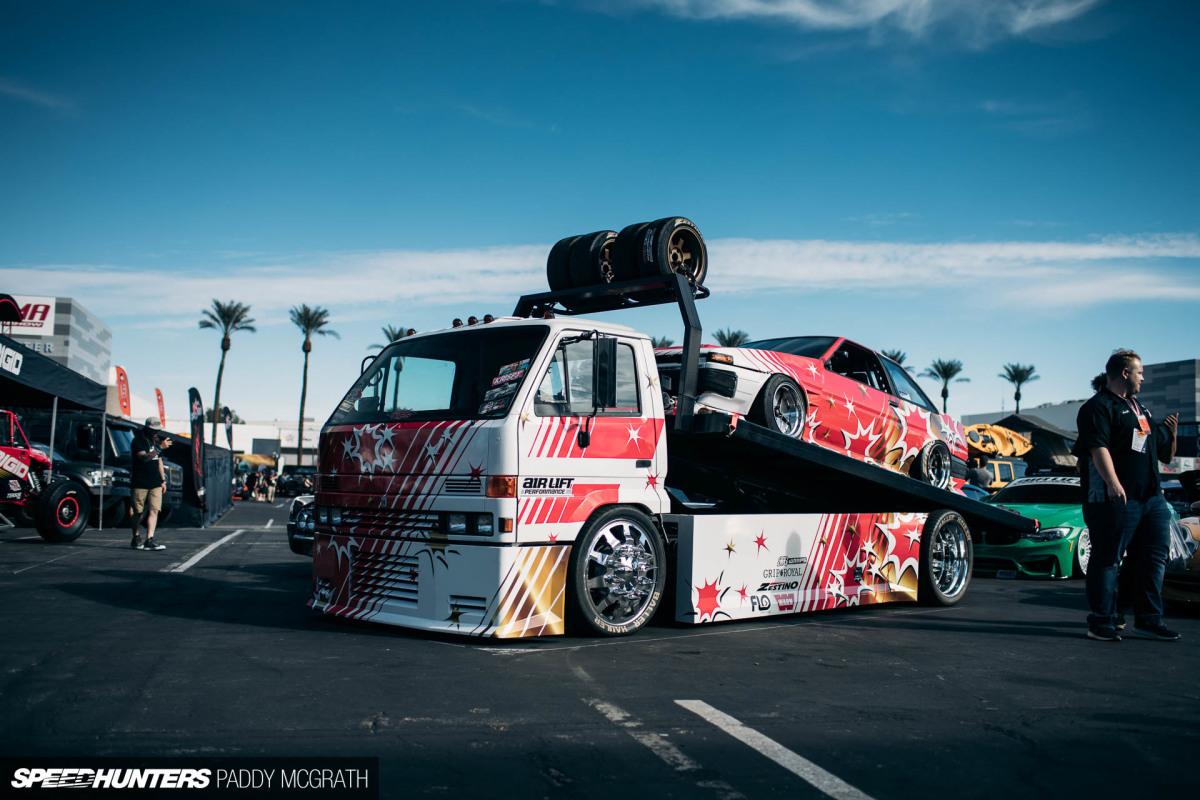 If someone was to put me on an airplane right now and send me back to Ireland, I would be totally fine with it as I feel like I've already got what I wanted from the event. It hasn't even begun yet.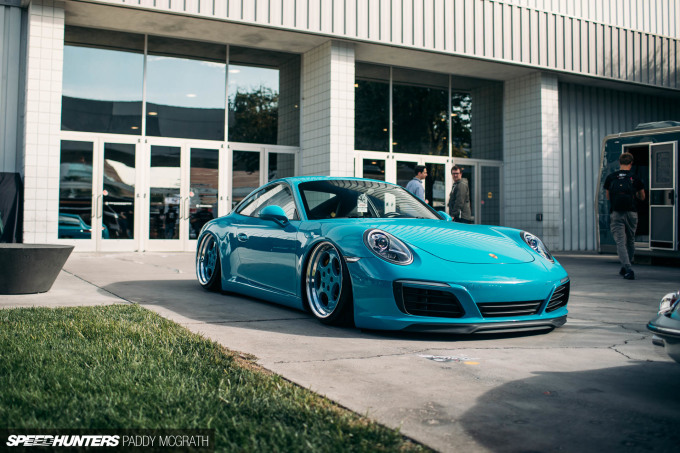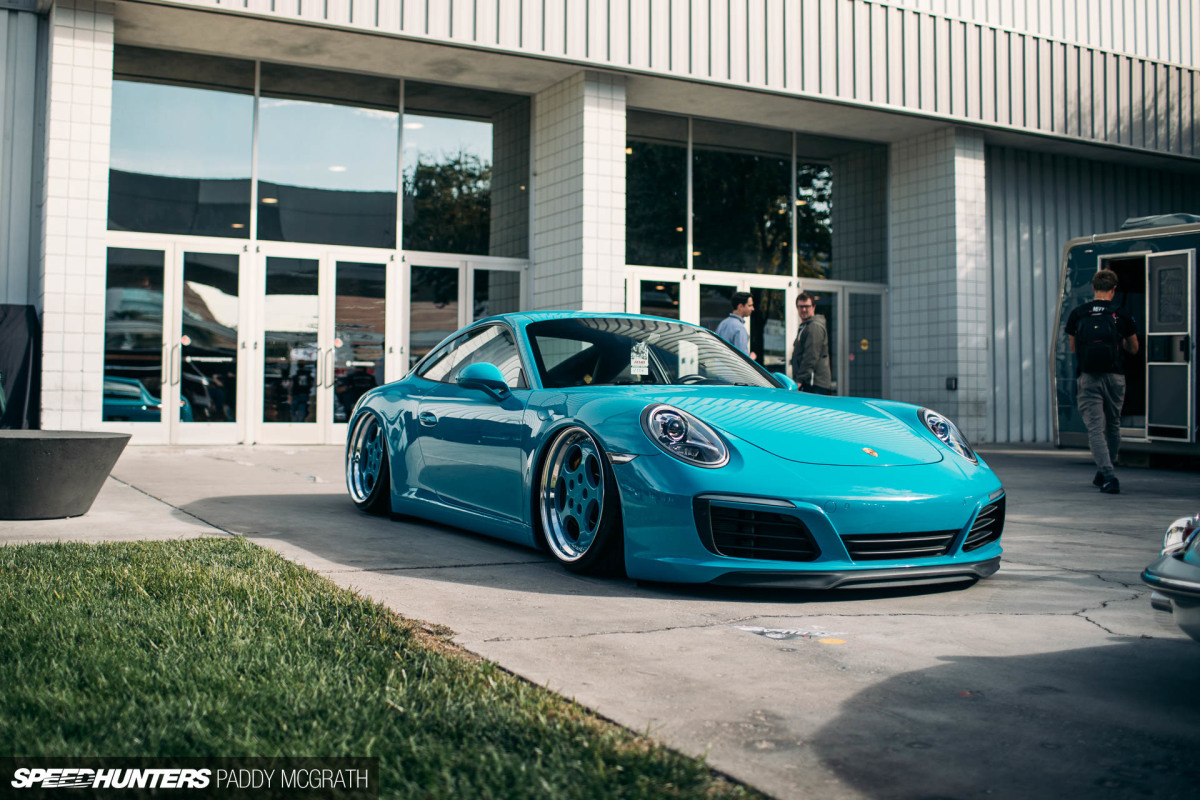 It's also fitting that one of the first cars I saw is one that I'm particularly familiar with. I don't recall it being this low, however.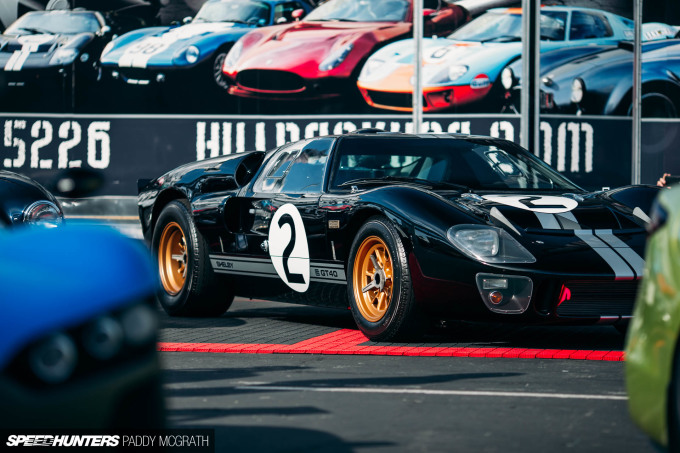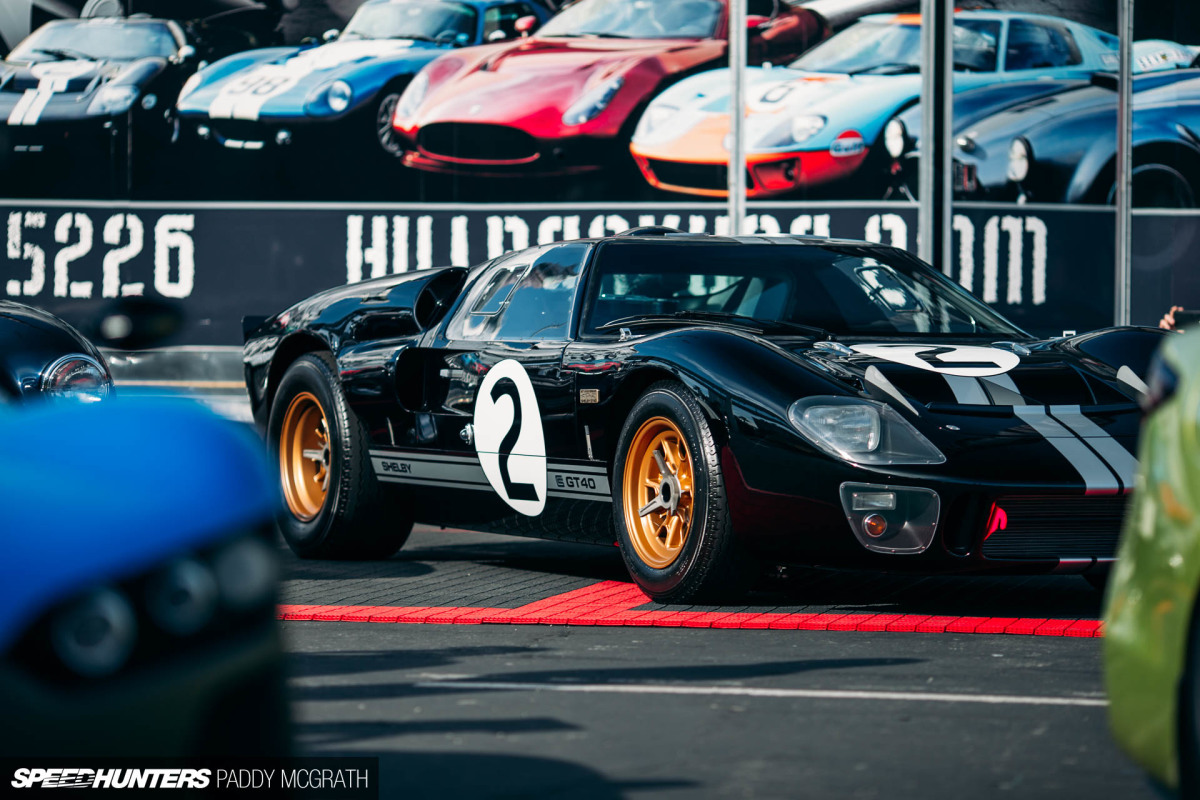 The sheer range of cars present is maybe what gets me the most. This GT40 (maybe a replica, I'm not sure) was parked near lifted trucks and slammed Hyundais. It almost felt so wrong, but also so right.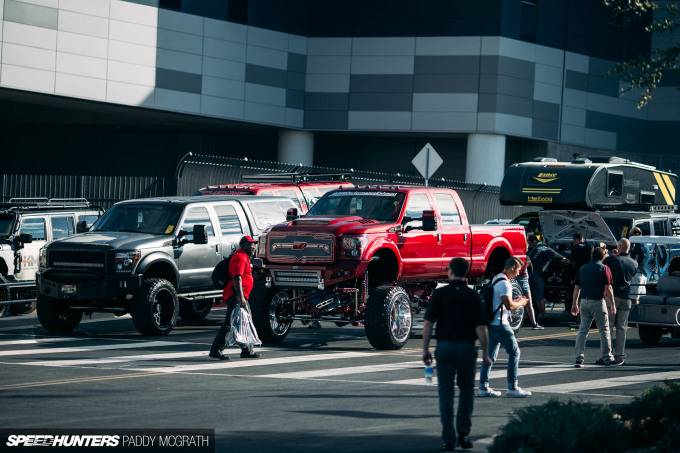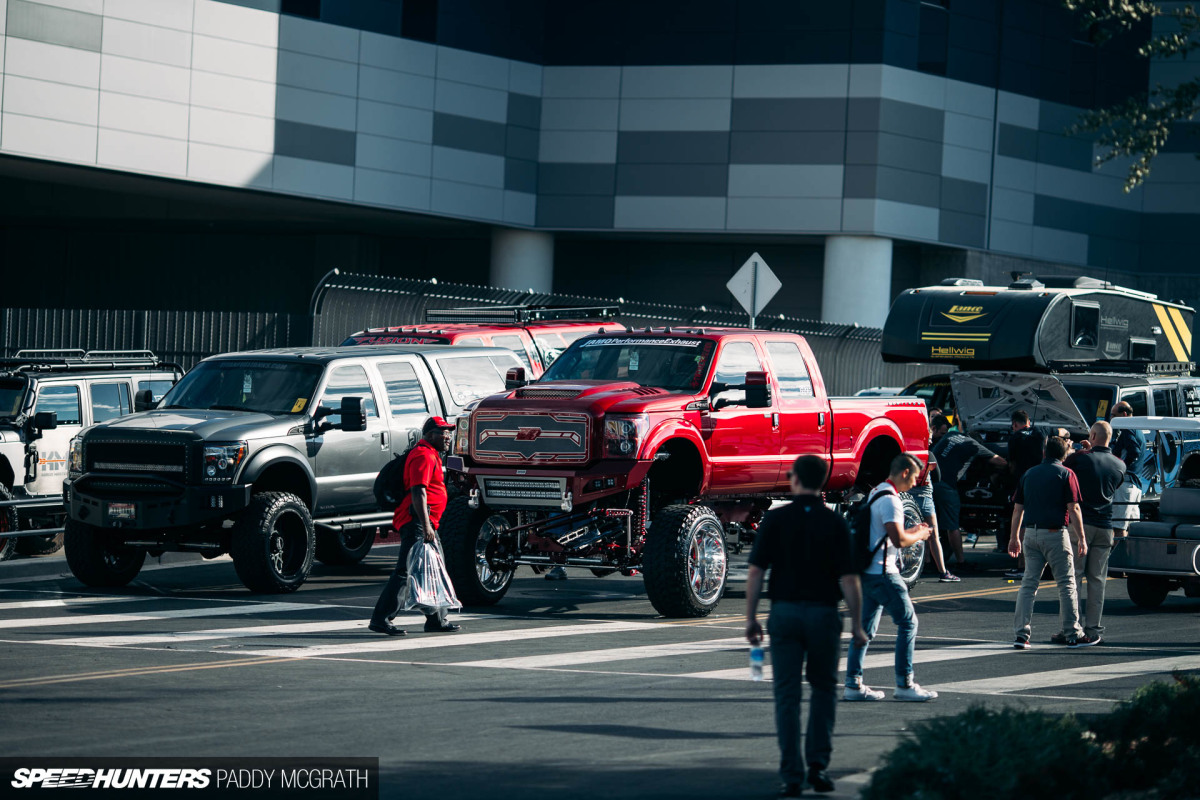 This is a show that brings everything together into one crazy melting pot of automotive culture. I'll probably never understand it all, but then I don't have to. I don't need to.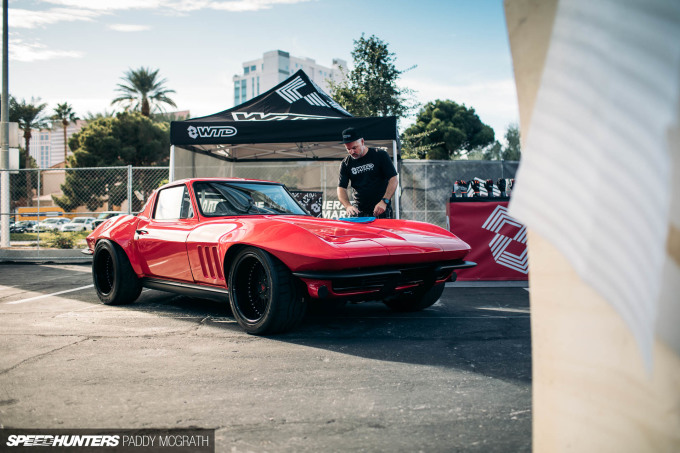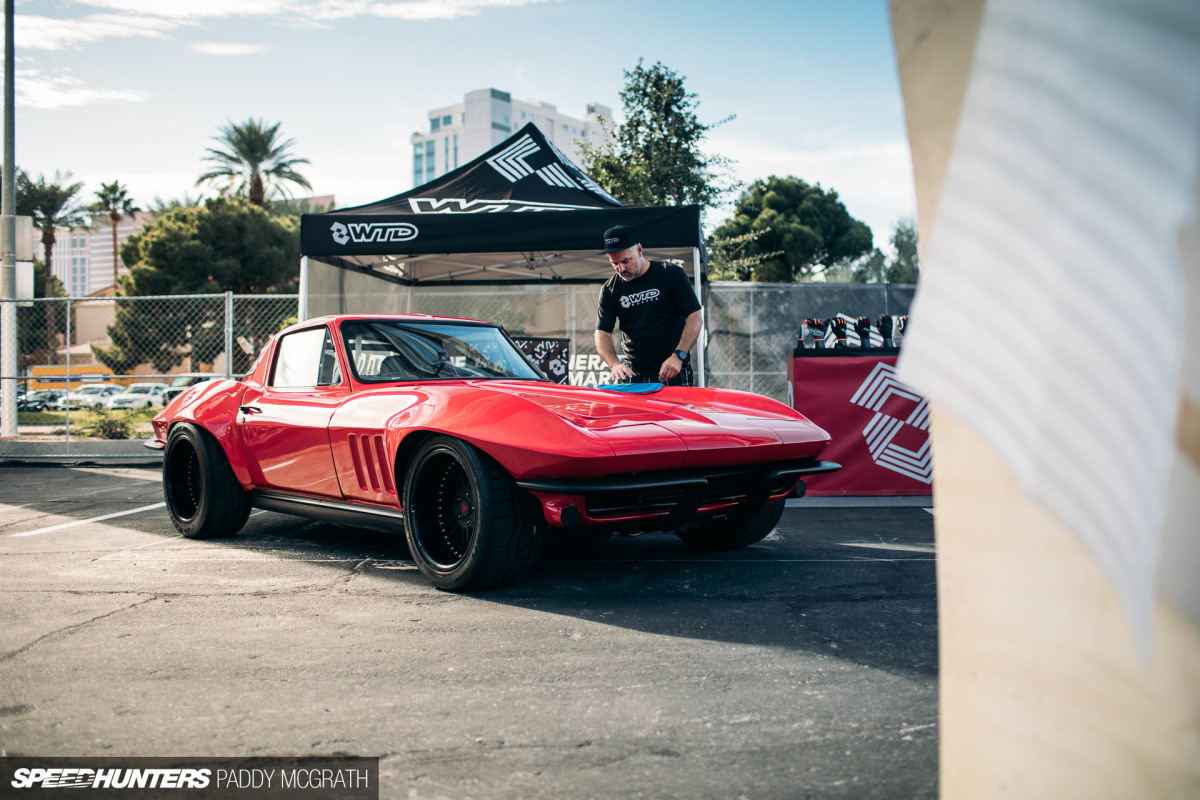 You shouldn't plan on understanding it all either; just try to enjoy it for what it is.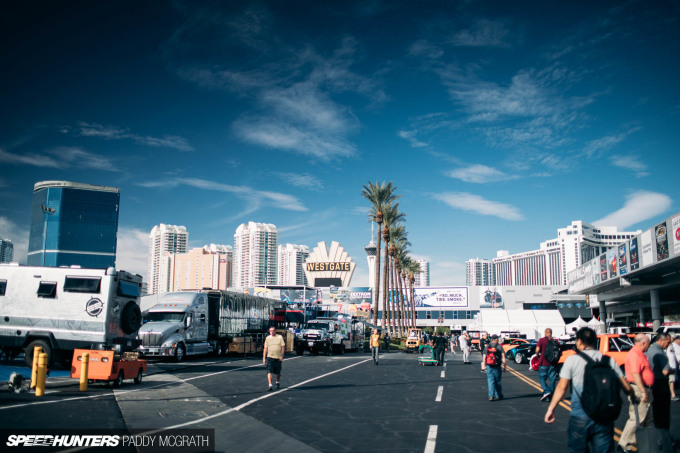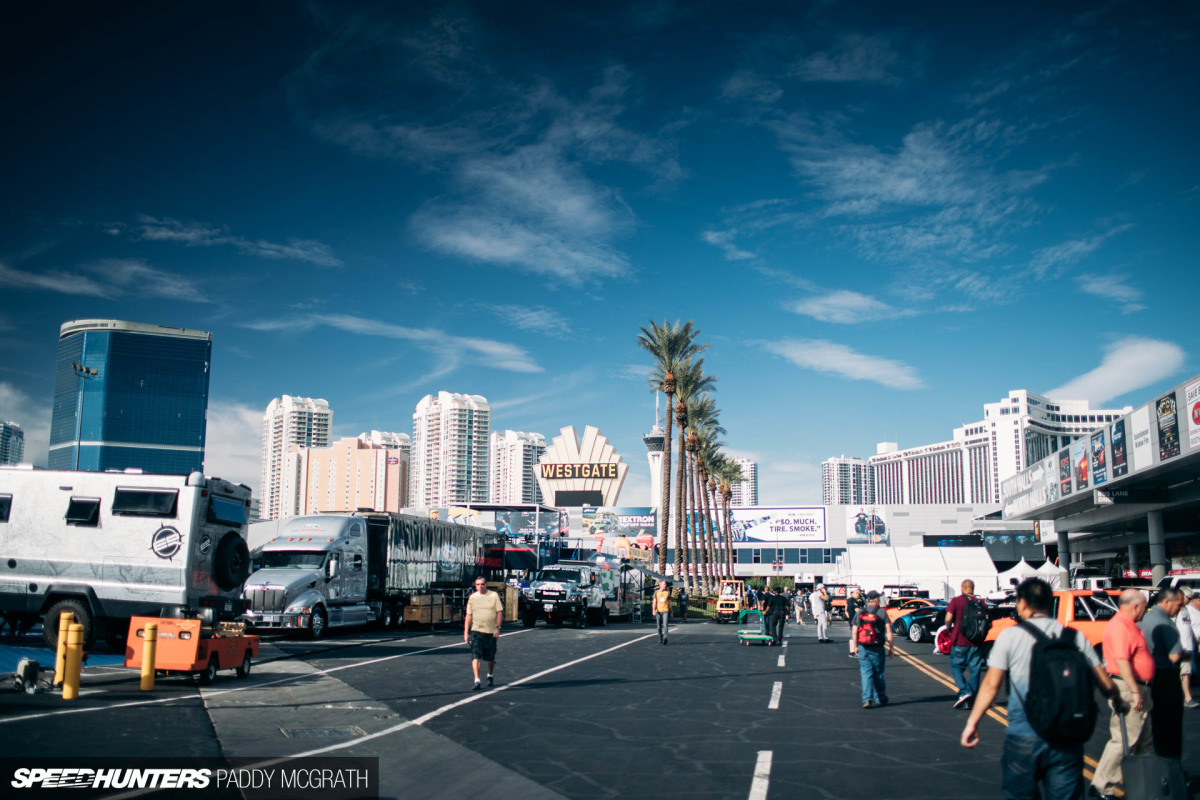 We have a considerable plan in place for SEMA this year, with no less than 10 Speedhunters on site throughout the course of the event. We're going big, before we go home.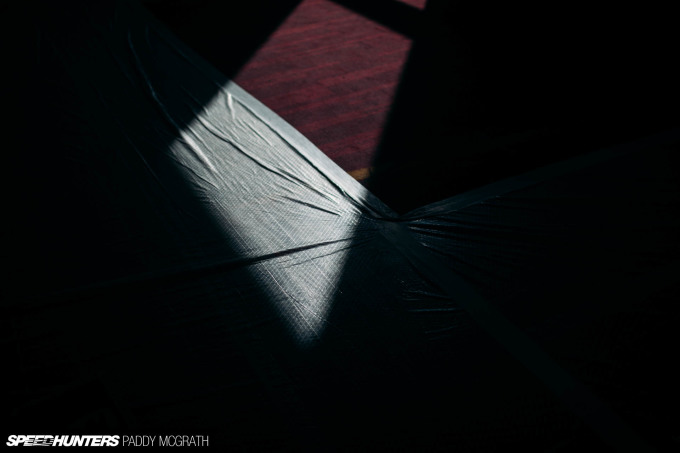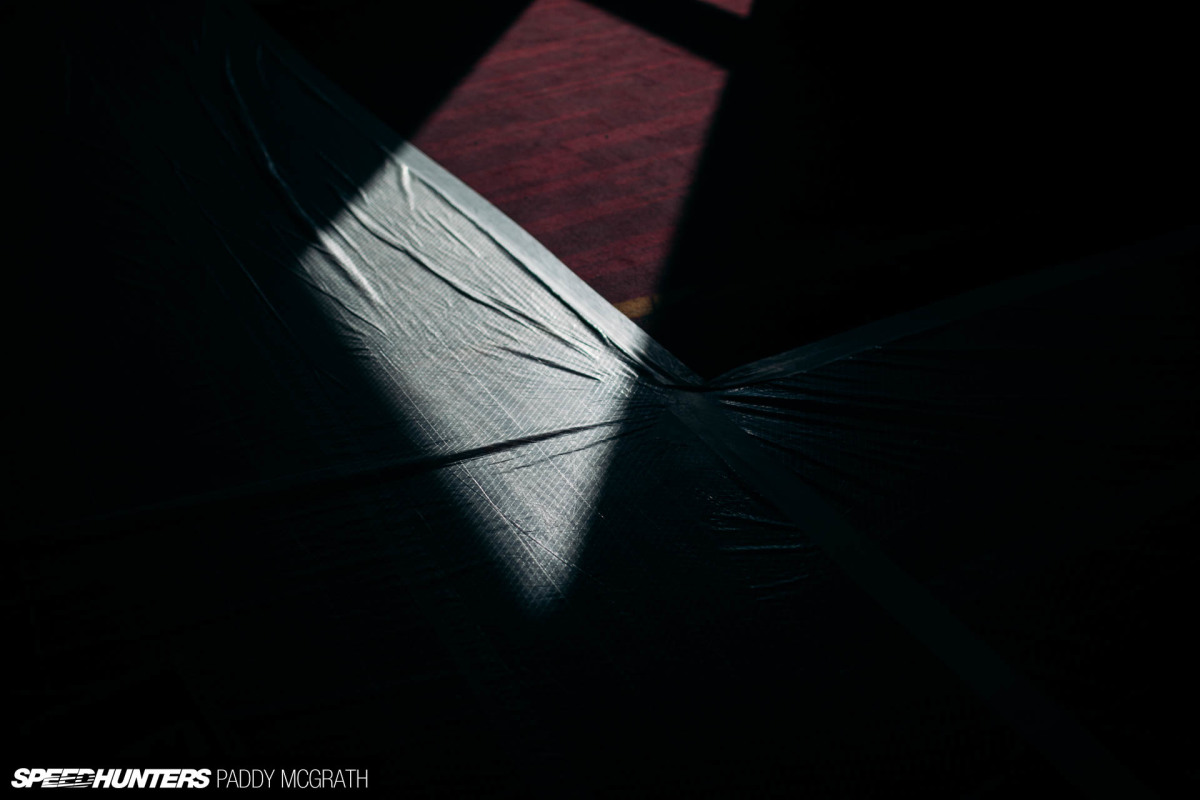 That's not to mention the comprehensive feature cars that are currently being finished to present to you as soon as we can. I don't think there'll be any other automotive media outlet that's going all-in like we are, because, for us, this is the most important SEMA Show to date. It's the first day of a new era, and we want you to come along with us.
See you soon.
Paddy McGrath
Instagram: pmcgphotos
Twitter: pmcgphotos
paddy@speedhunters.com
Cutting Room Floor