While doing the paddock rounds at World Time Attack Challenge last weekend, it fast became obvious that Australian's are just as crazy about GT-Rs and RB26s as the Japanese. Hell, given the level of innovation I was seeing from the local companies showcasing their performance hardware at the Sydney event, maybe even more so.
In fact, I found so much interesting stuff that I'm currently putting together an RB26 tuning post, because I'm sure I'm not the only one who's interested in the latest products being made for the much-loved Nissan straight-six.
But before I do, I want to show you this white BNR34 Skyline GT-R V-spec II Nür that was on display at the Plazmaman booth. To me, it's probably the best representation of a hard-tuned Aussie Gee-Dee-Ahh (sorry, I couldn't resist!).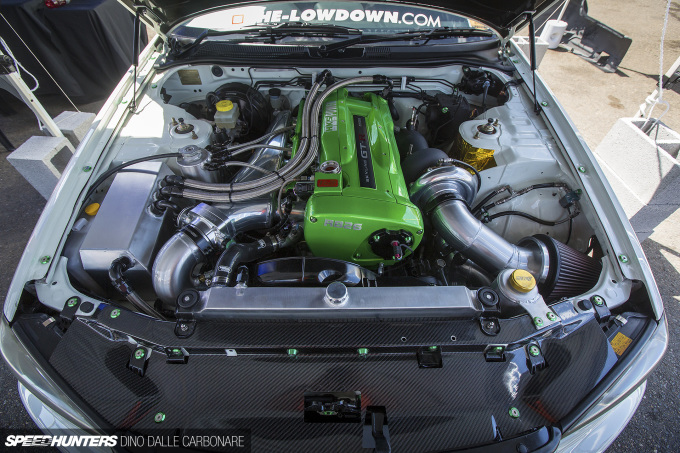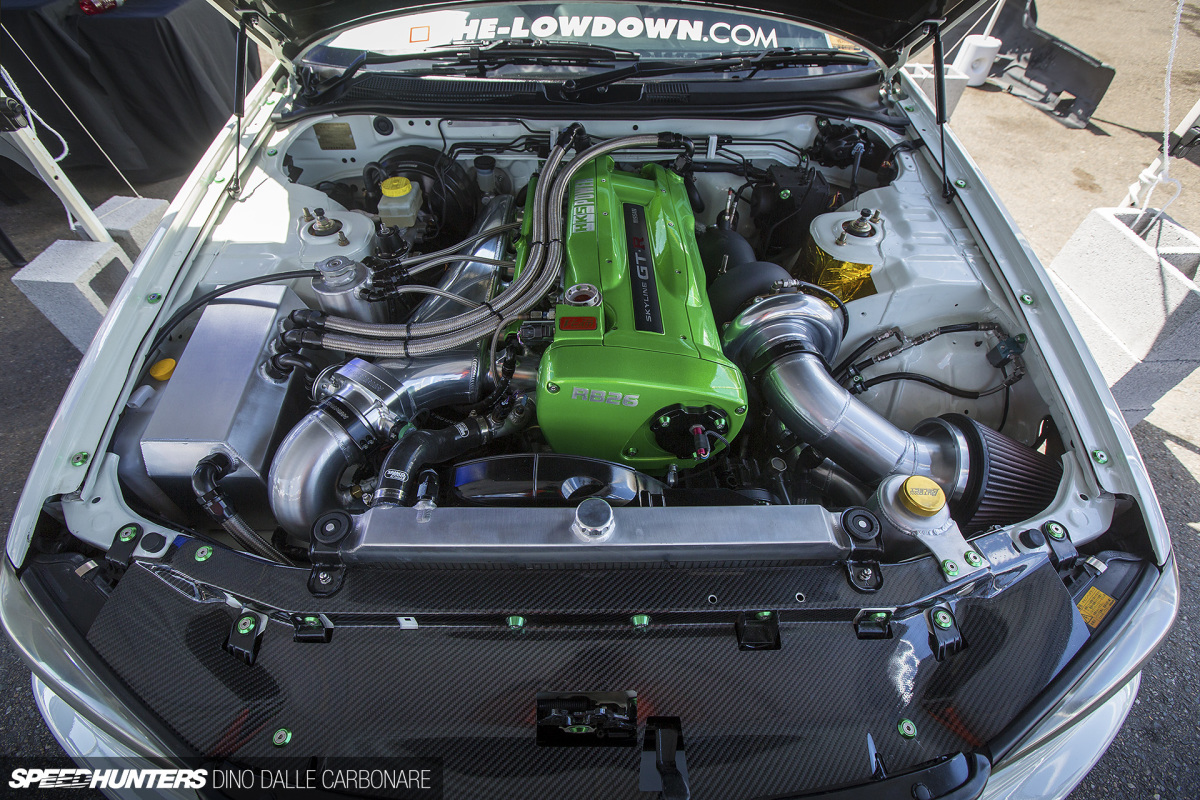 I don't know if it's because I've seen so many RB26s in Japan running T78, T88, T04Z and T51R turbos, but it seems as though Australian tuners know how to build big-power RBs better than their Japanese counterparts.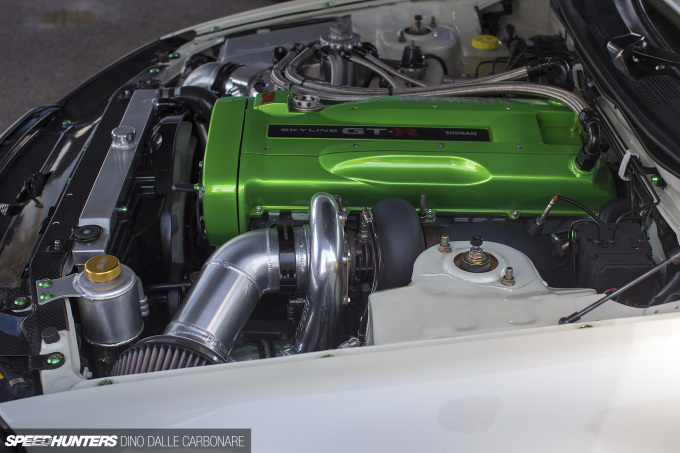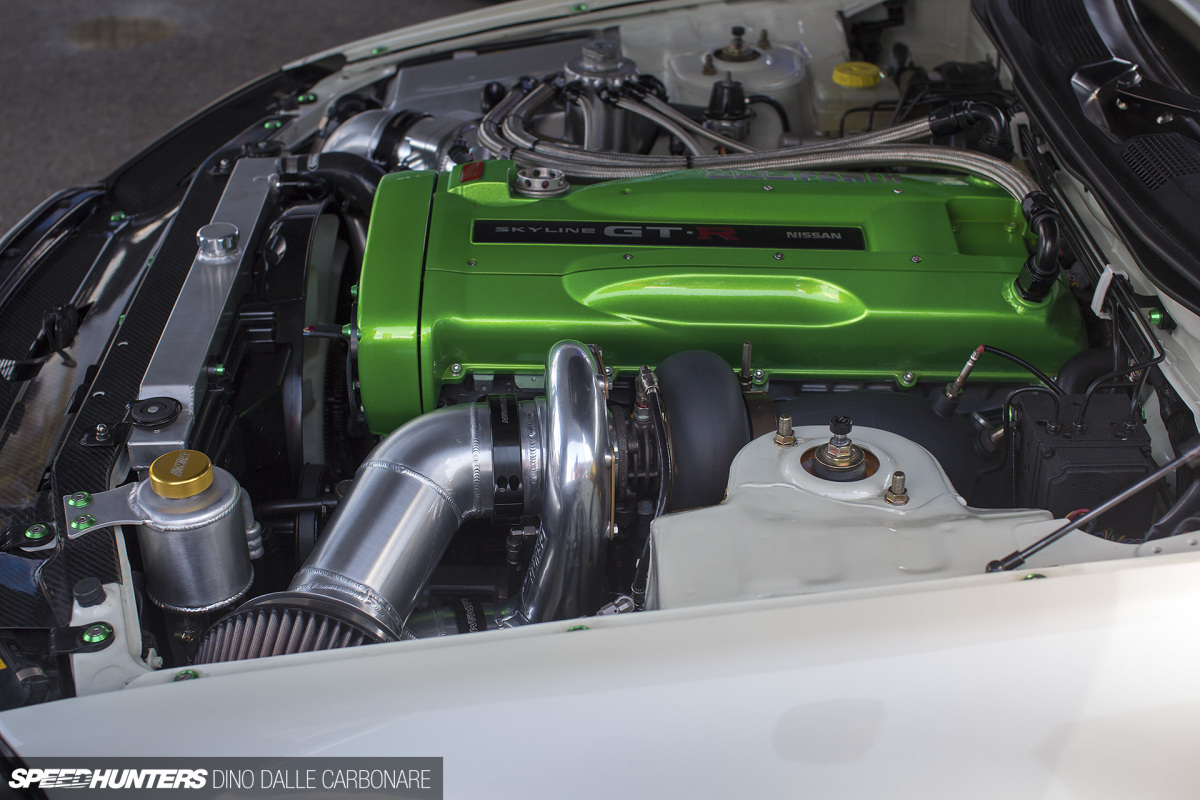 I put much of that down to the fact that some of the biggest JDM parts makers have sat idle for the last decade and a half, while companies in Australia have never lost sight of the simple and very obvious fact that people love older GT-Rs, and now more than ever.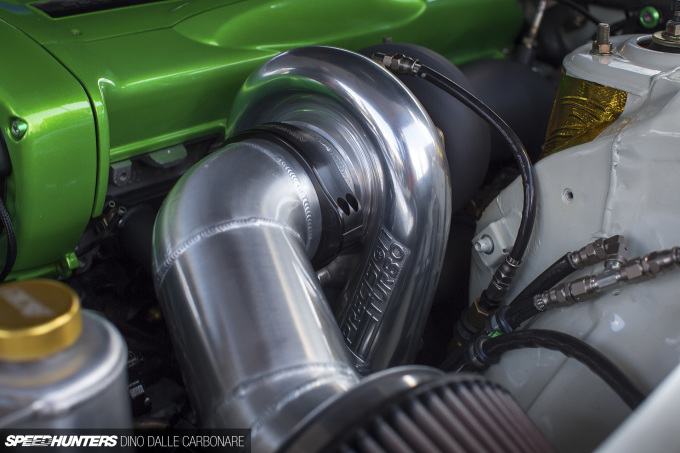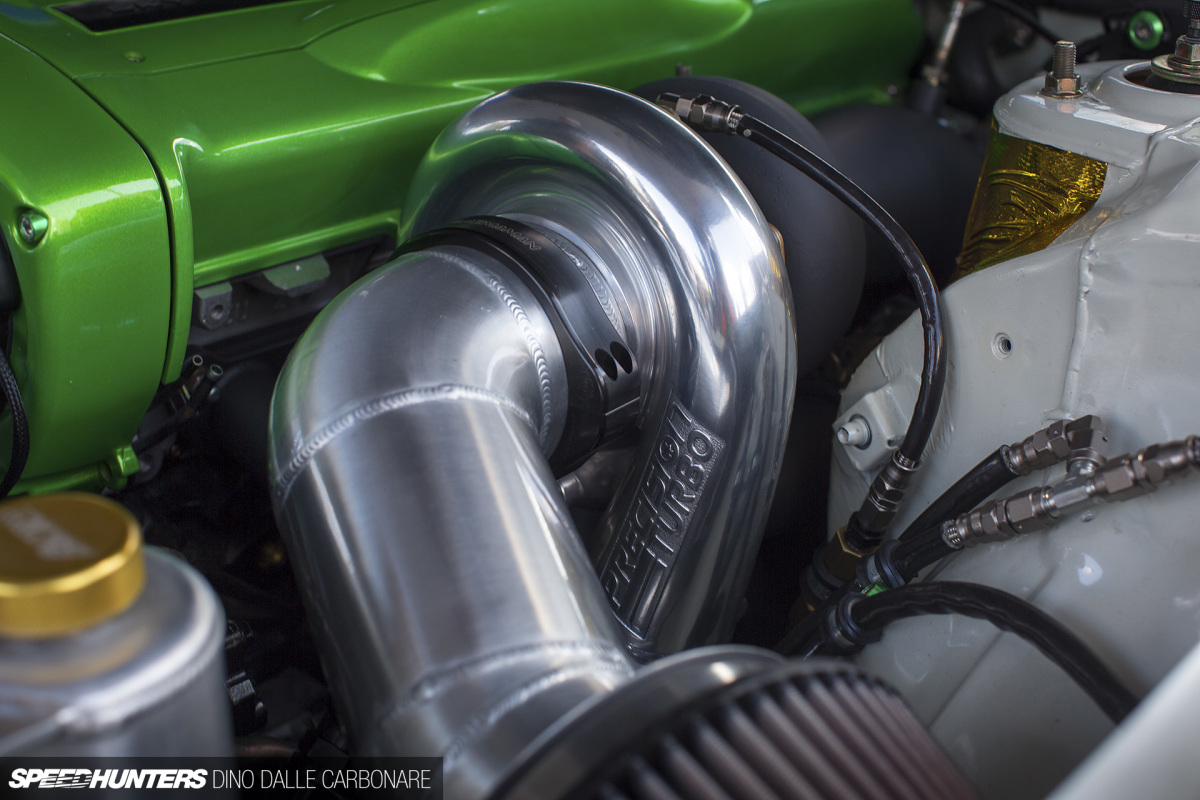 You can't help but wonder what some of the legendary Japanese tuning companies must be thinking… There is so much RB26 development going on outside of Japan, and it makes an old GT-R guy like me rather excited.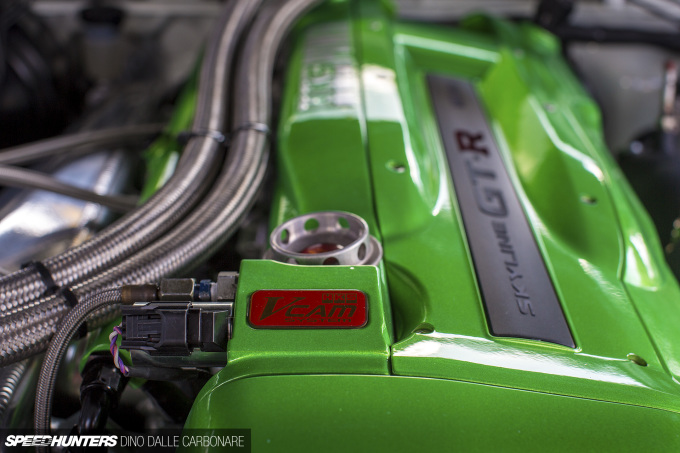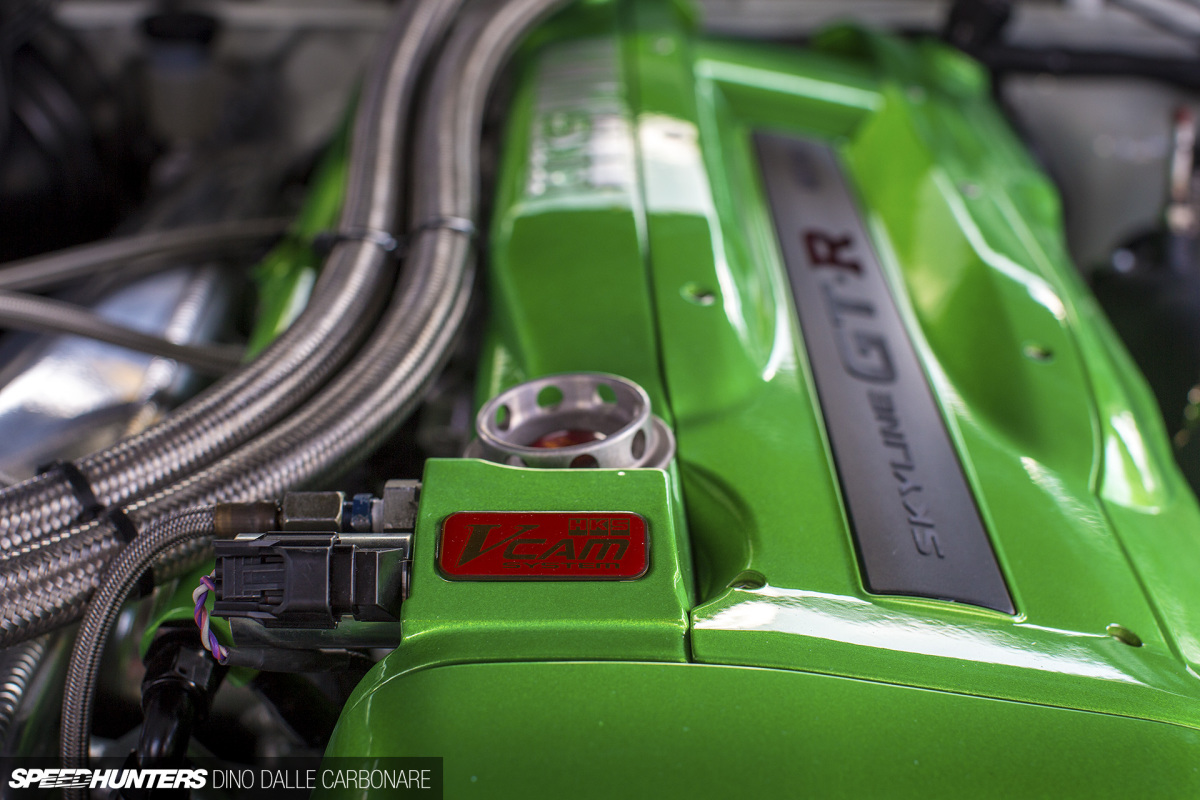 It's the little things that I like to admire, like the quality of paint, color coordination, and fresh new solutions for things that have only been done one way in the past.
This R34 does so many things right, beginning with the quality of paint on the HKS V Cam system cover (and rest of the engine's covers), something that in Japan is often left either unpainted or poorly executed.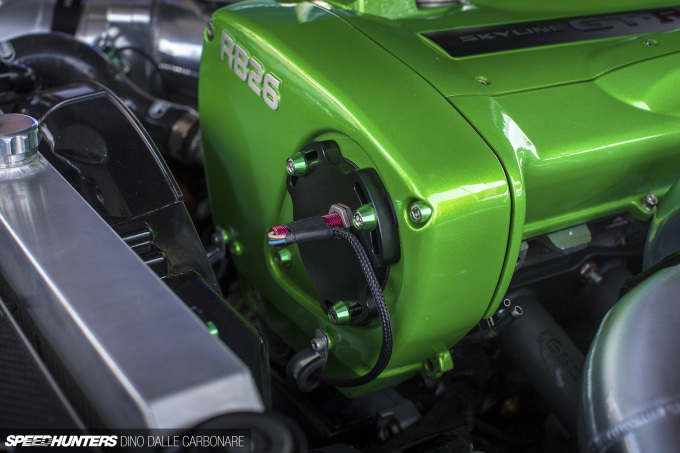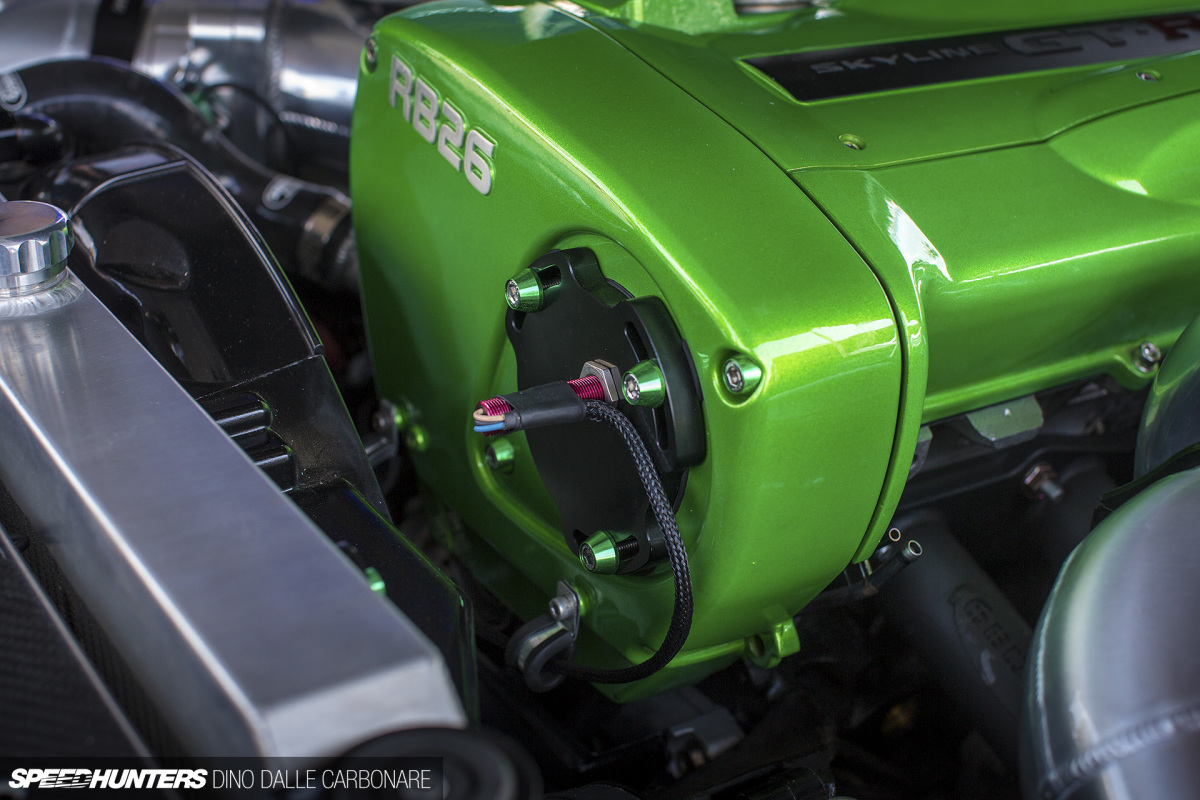 The dyno printout on the window proudly stated that this RB30-based engine develops 616.8kW or 817hp – a lot of power, but pretty much a middle-of-the-road figure for a country that loves huge dyno numbers and has a penchant for drag racing. I like seeing the various takes on cam angle sensors/trigger systems that are on the market now, something that the Japanese have never bothered addressing (except for Jing-R's solution we saw at R's Meeting). This one's from Hi Octane Racing and is perfect for high RPM and big power applications, and also allows you to control the HKS V Cam without the need for an old V Cam control module or piggyback HKS F-Con ECU.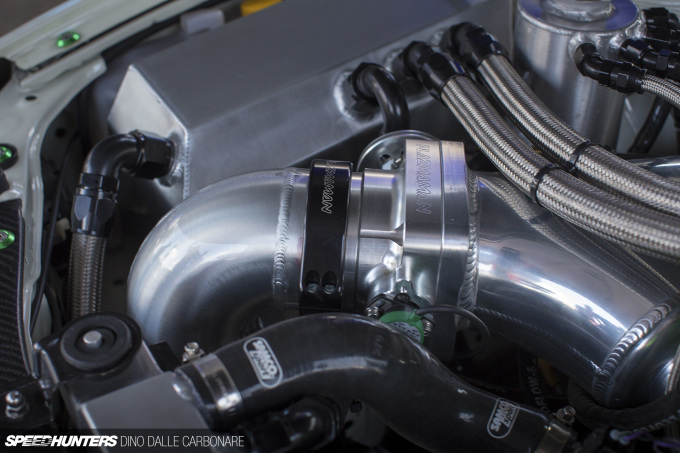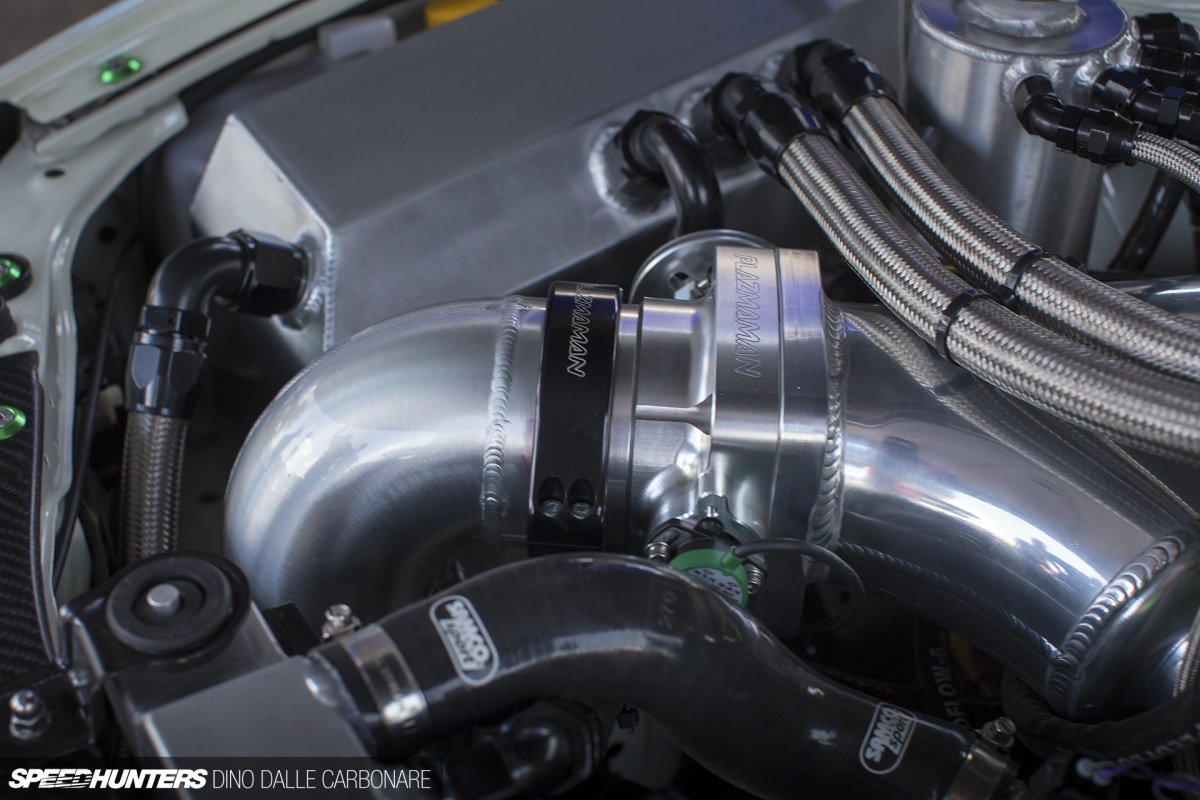 Given that it was on display in the Plazmaman booth, it came as no surprise that the Grim Performance-built car's engine bay was laden with Plazmaman components, from the intake manifold, to the large single throttle body, through to the massive intercooler up front.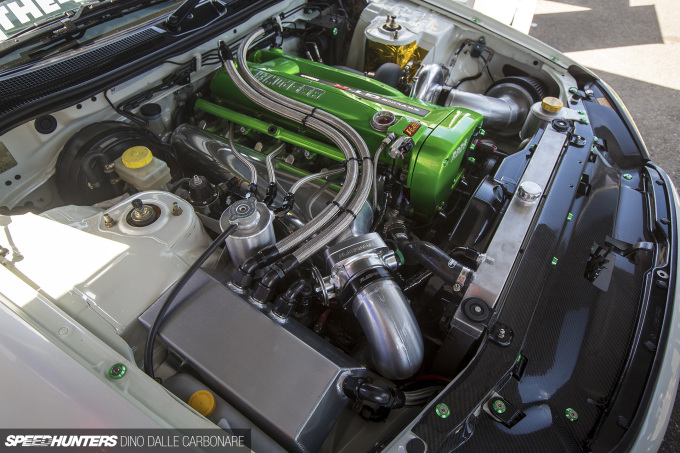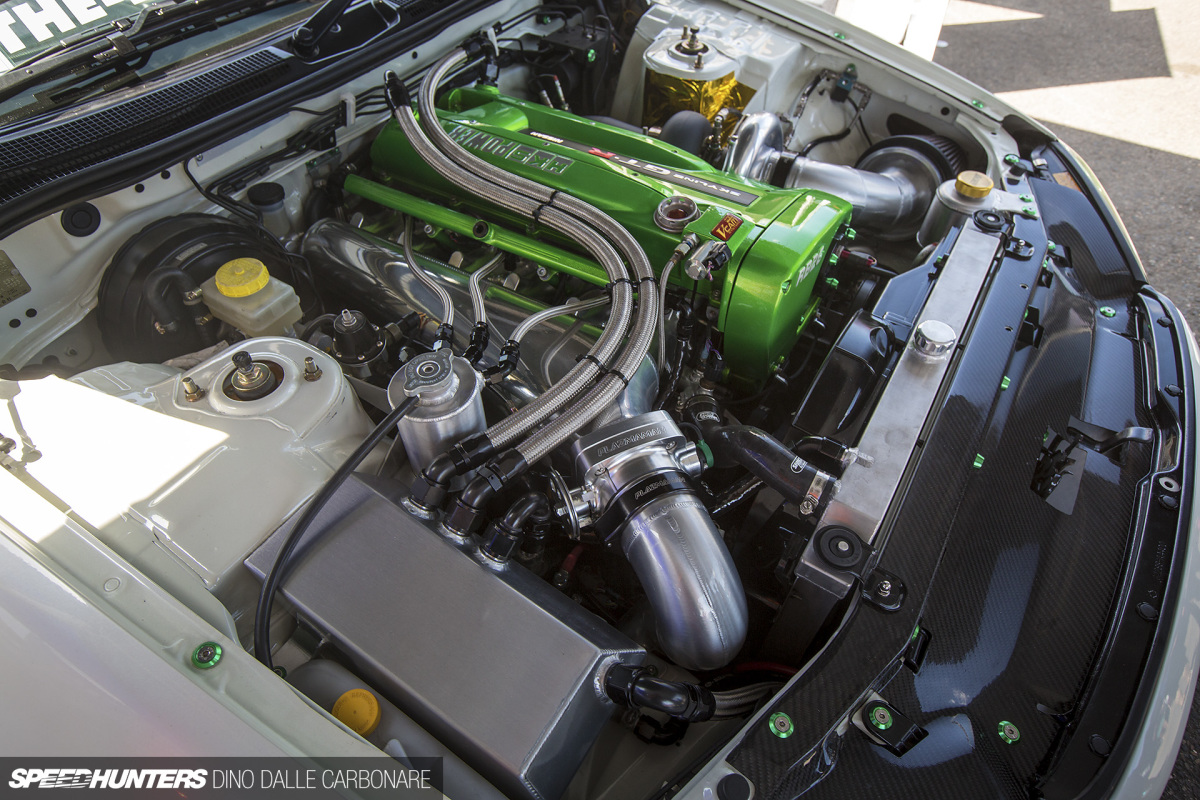 I personally love the custom piping that plumbs everything in place; it's been beautifully welded but was then perhaps brushed and sprayed with clear. The massive oil catch tank was an interesting solution; I've never seen one quite so big on a street car.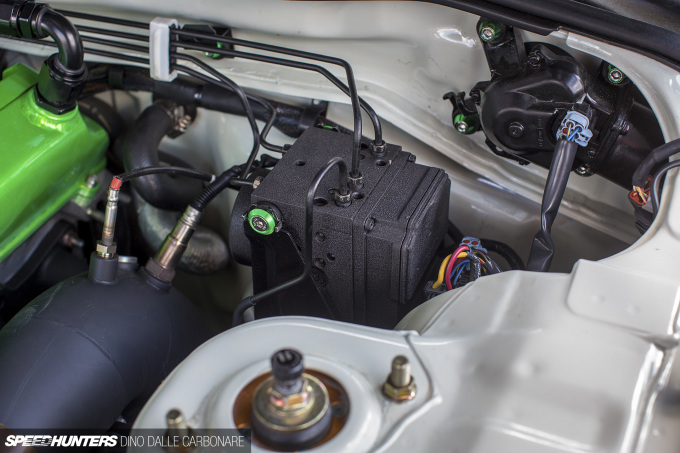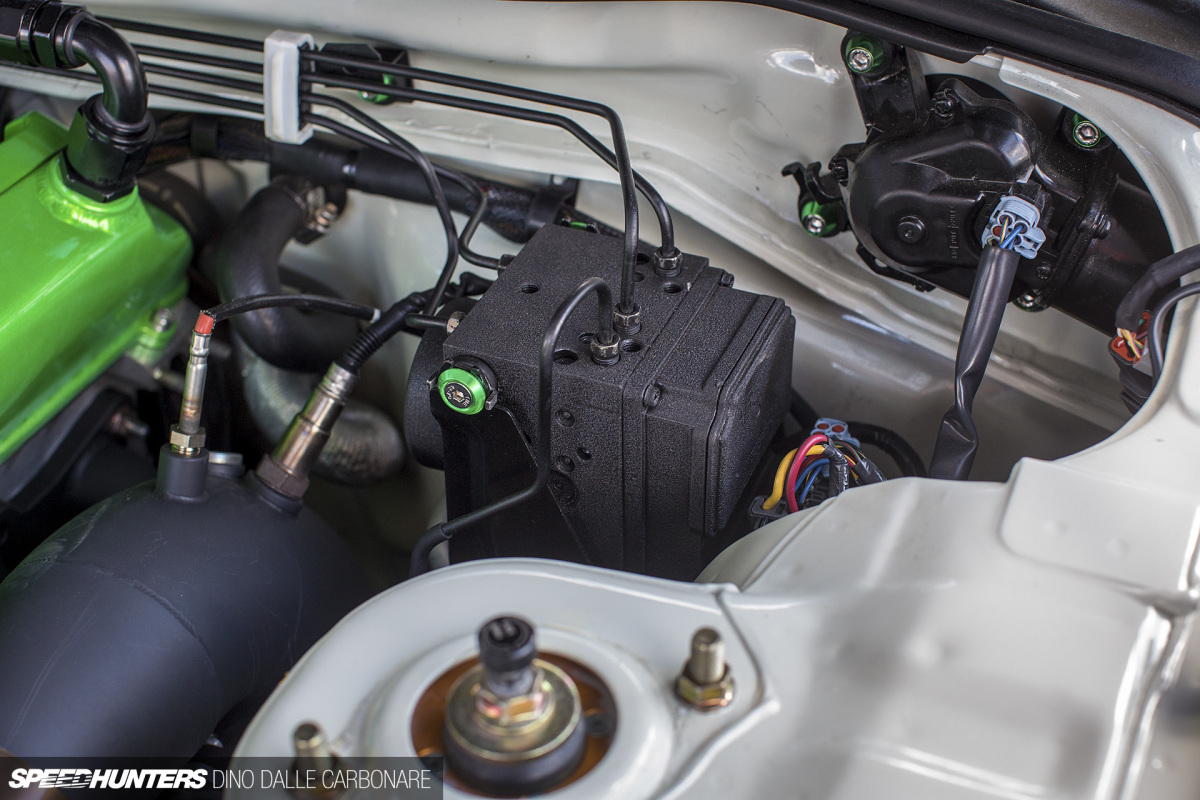 The factory ABS unit is one of the ugliest things in the R34 engine bay, but here it's been beautifully camouflaged. By the looks of it, even the metal lines were painted a darker color. Like I said, it's the small touches that make a difference, the green color-matched aluminum washers around every bolt in the engine bay another notable detail.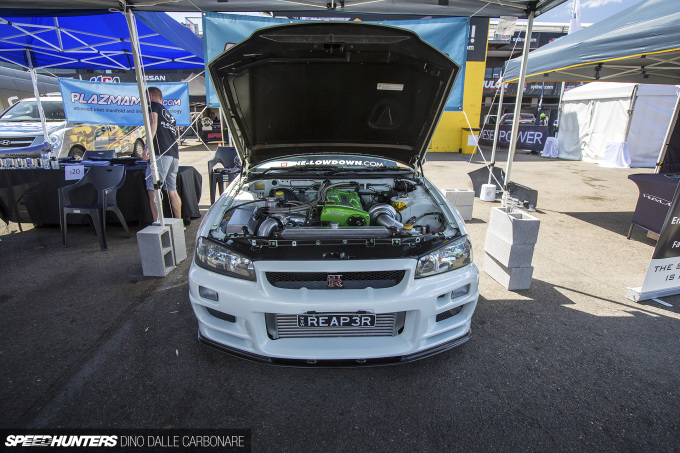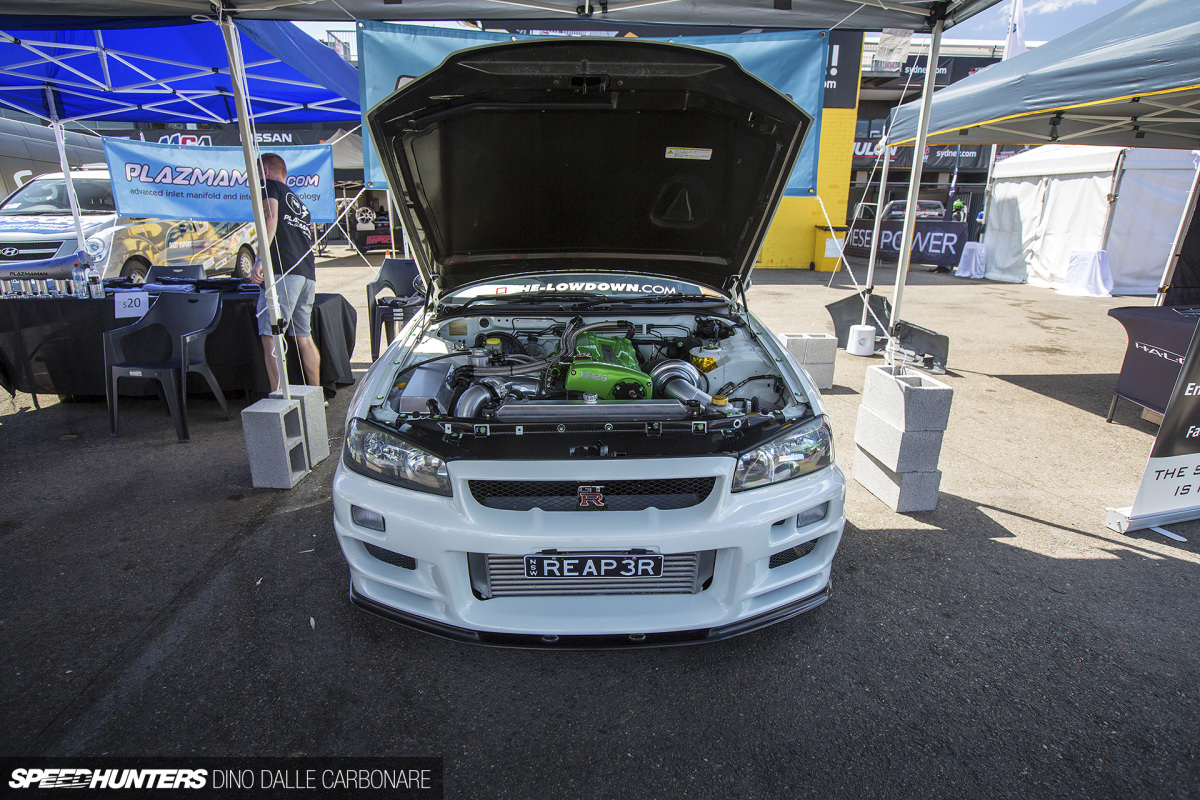 Exterior-wise, there's a Top Secret front bumper to set the tone, mated to the V-spec II Nür factory carbon bonnet.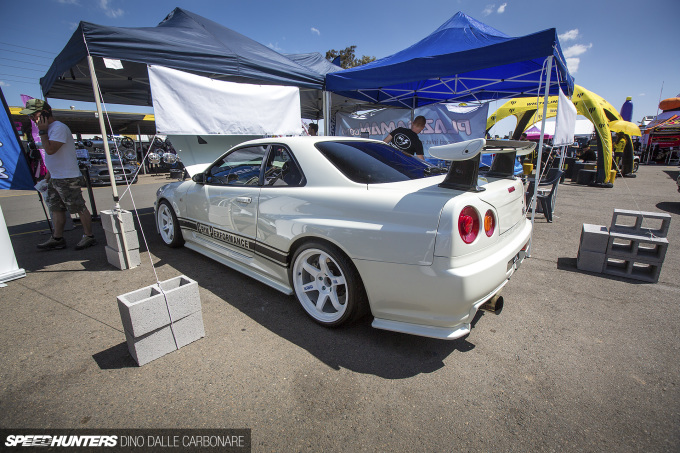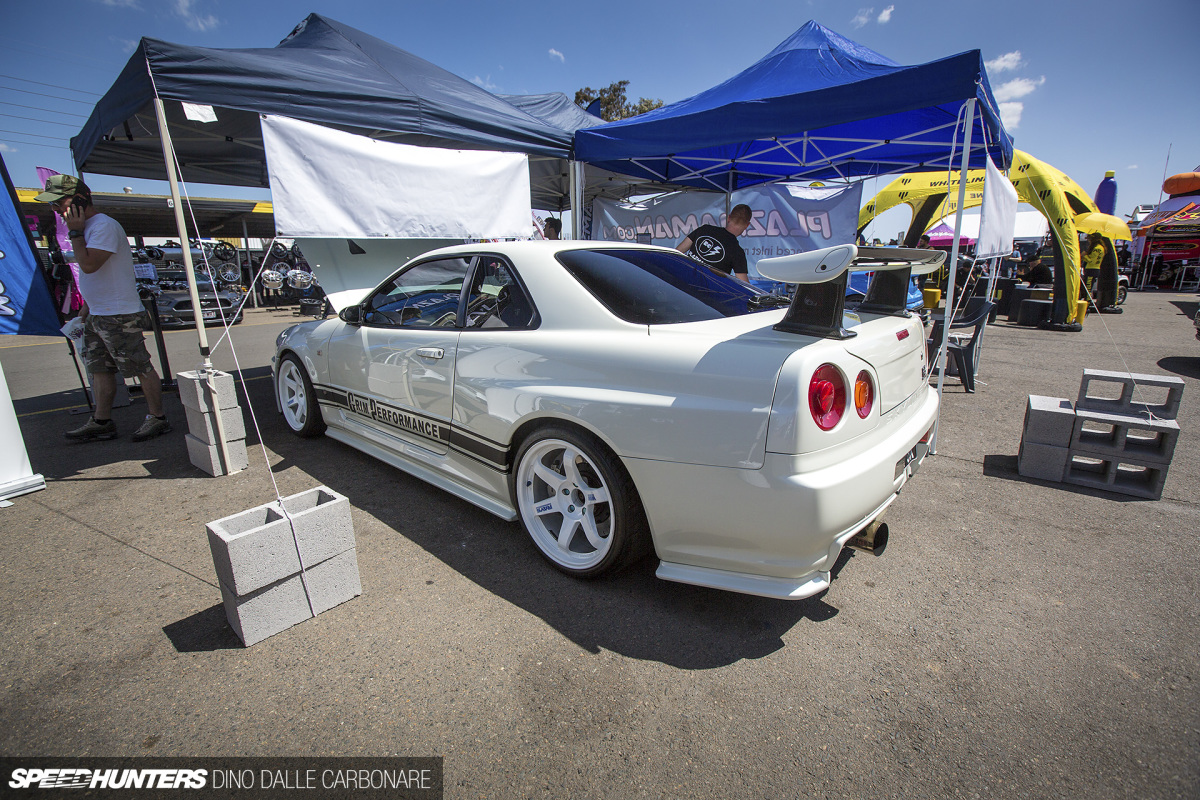 Nismo side and rear skirts follow, ending with a pair of carbon fiber wing stays for the factory spoiler.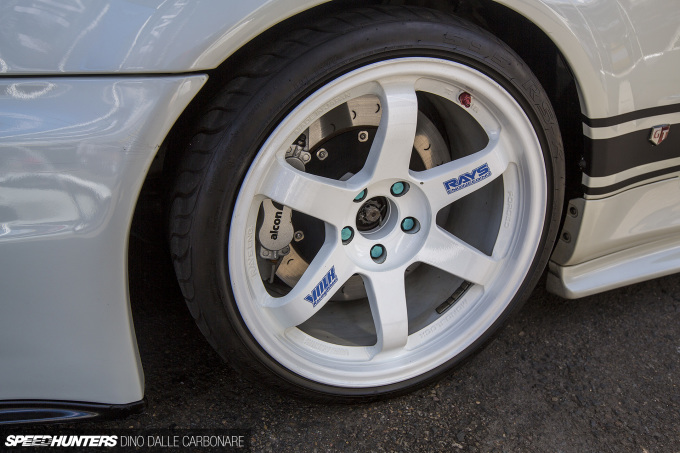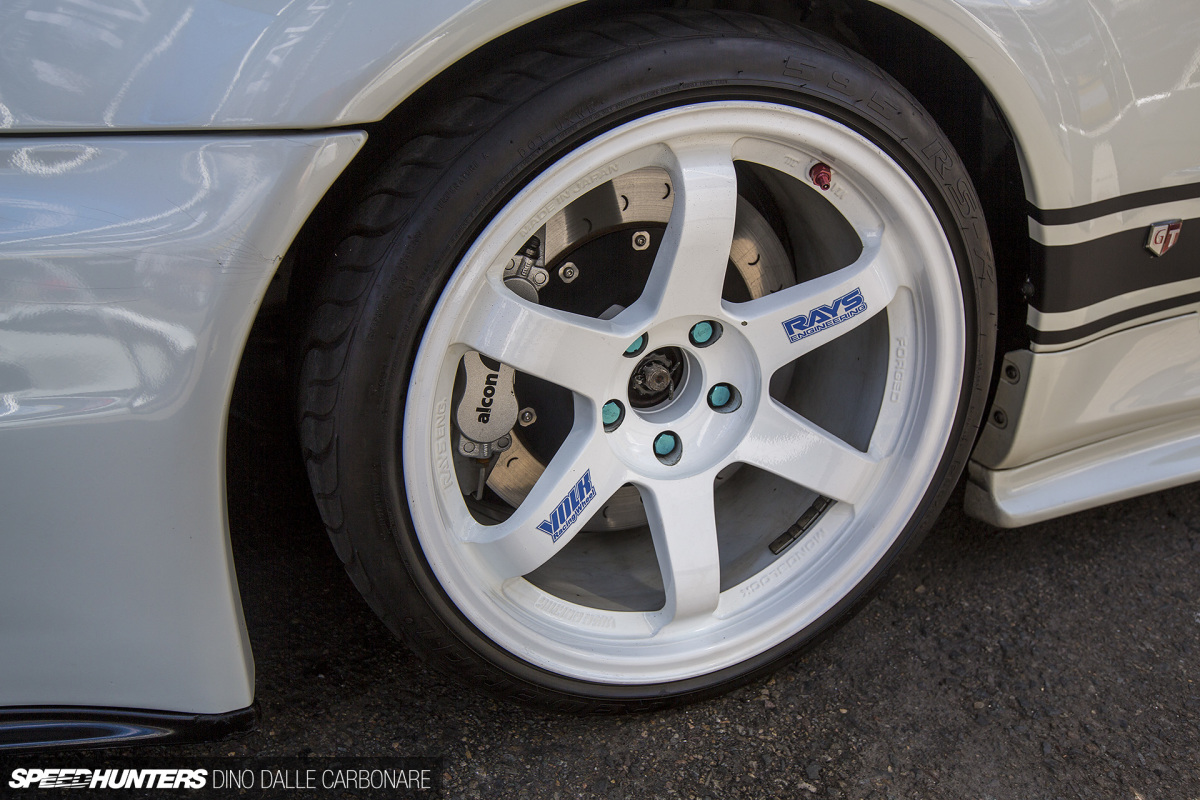 The RAYS Volk Racing TE37 forged wheels hide Alcon anchors, 6-pots up front and 4-pots in the rear. The Volks are wrapped in 285-section rubber front and back, which should provide plenty of grip even with the levels of power this thing generates.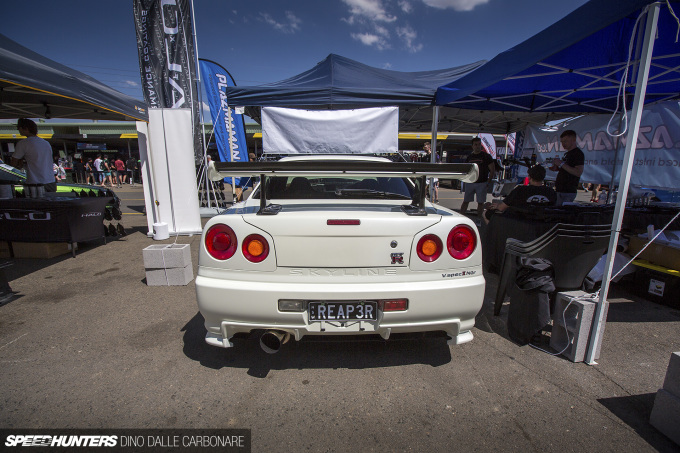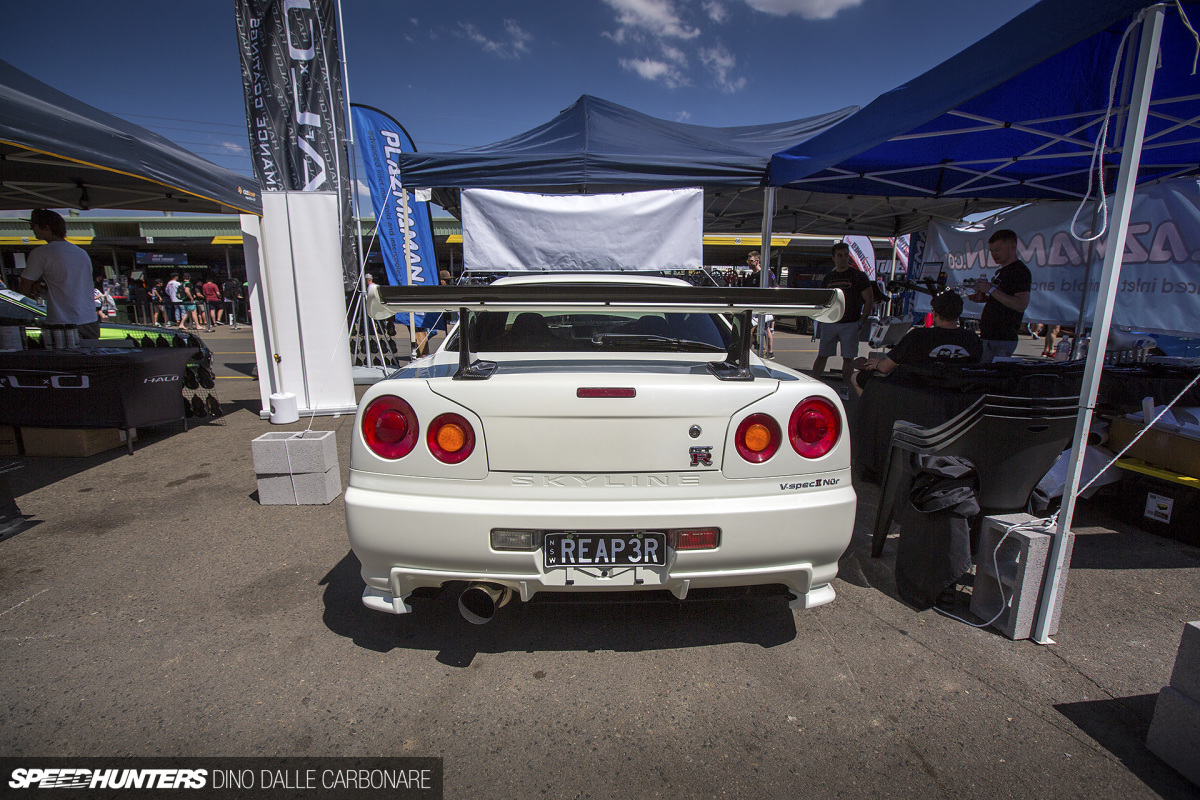 So there you have it, a fresh and very Australian approach, creating what must be one very quick, street-registered GT-R!
Dino Dalle Carbonare
Instagram: speedhunters_dino
dino@speedhunters.com