For Science
If you've ever wondered what belting through a forest at physics-defying speeds feels like, read on.
Until recently, the closest I'd ever gotten to experiencing rallying was limited to watching both the Australian and World Rally Championship on TV. It's a motorsport that's always captivated me, but not one that's been all that accessible living in Sydney.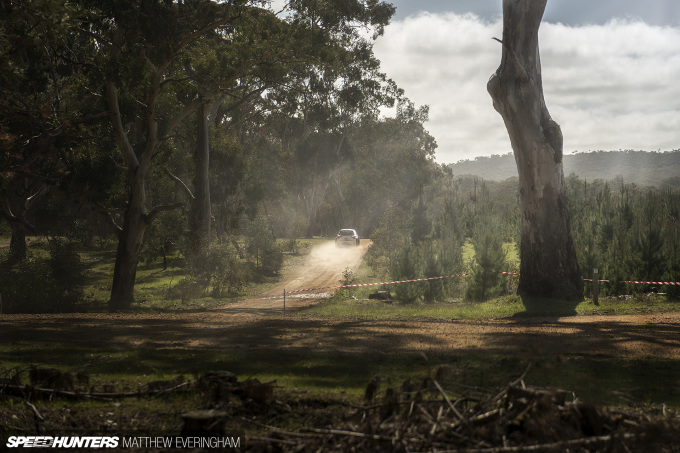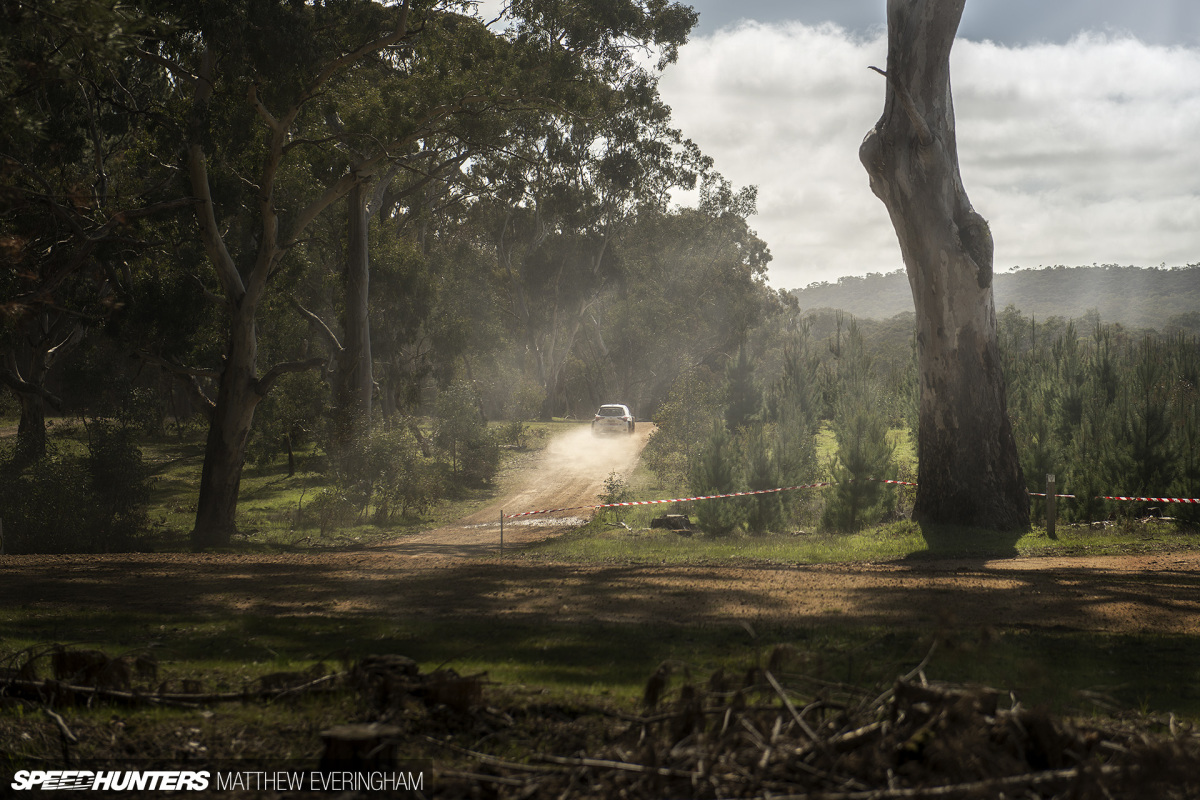 Still, knowing what I did about rallying at a professional level always left me with two distinct feelings.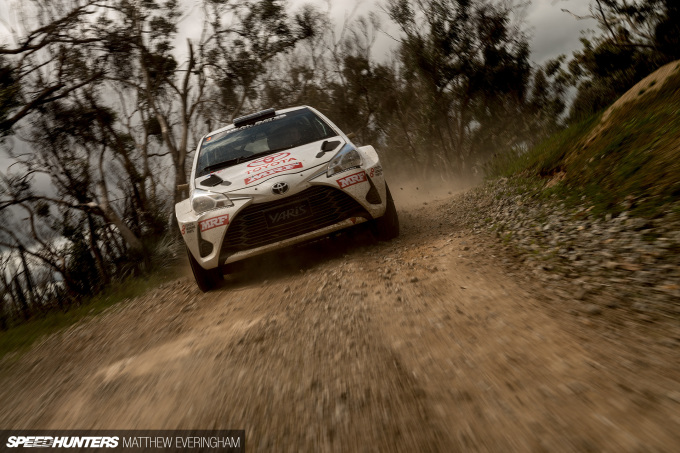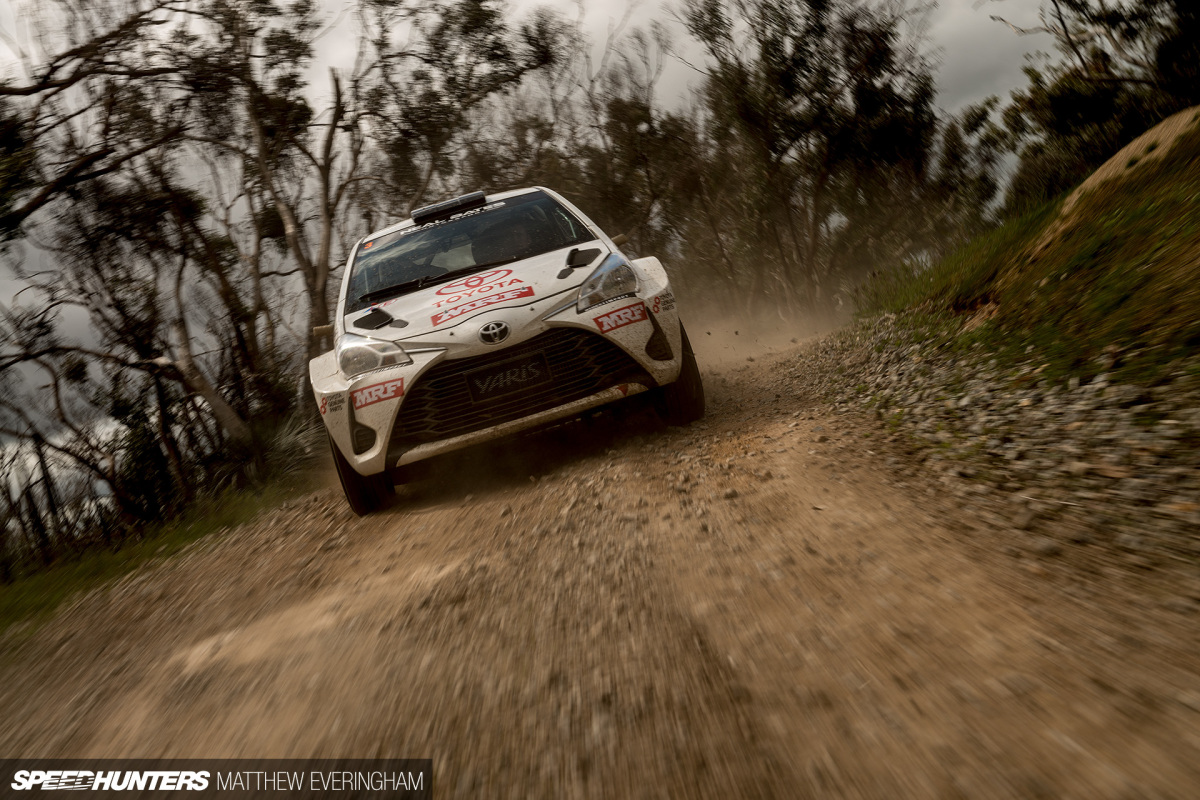 Firstly, awe, both for the cars that manage the impossible, and the unbelievably talented (and slightly insane) drivers that pilot them through some of the world's most challenging environments.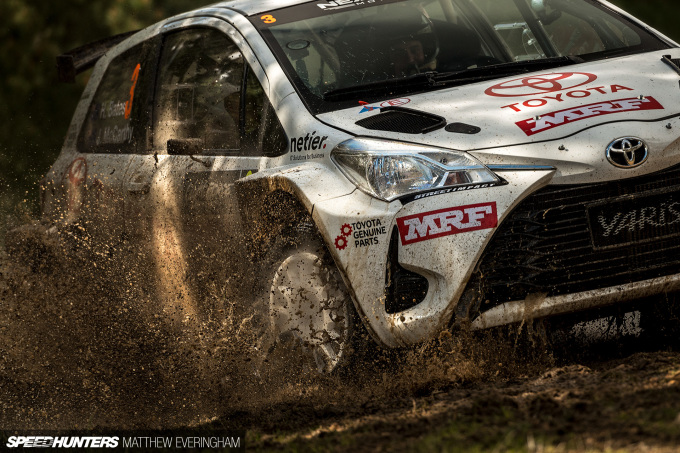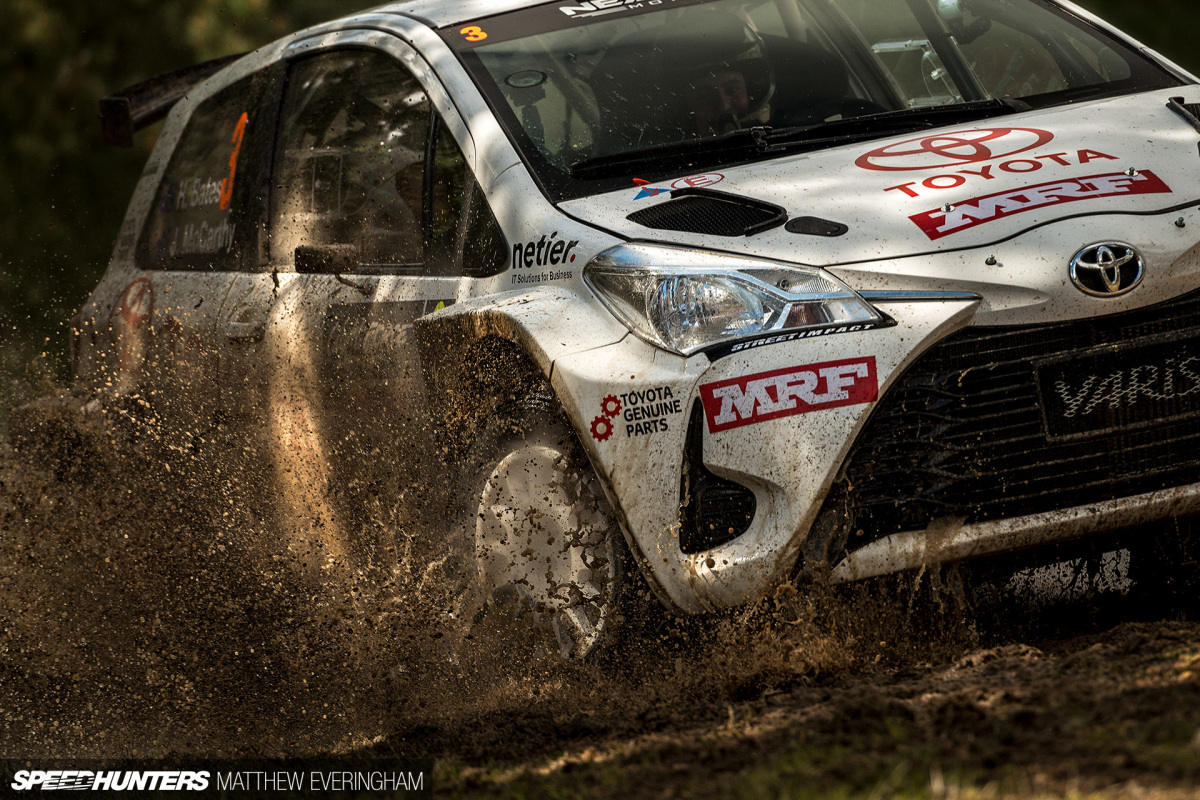 And secondly, wonder, as in I've always wondered how the hell it's physically possible to manoeuvre a car at such speed on surfaces that I'd probably slip over on if I moved any faster than a deliberate walking pace. Watching rally cars is almost like watching teams constantly break the natural laws that govern our universe.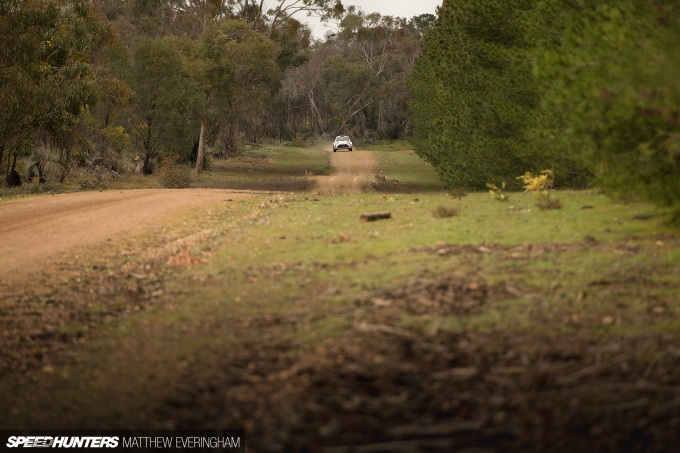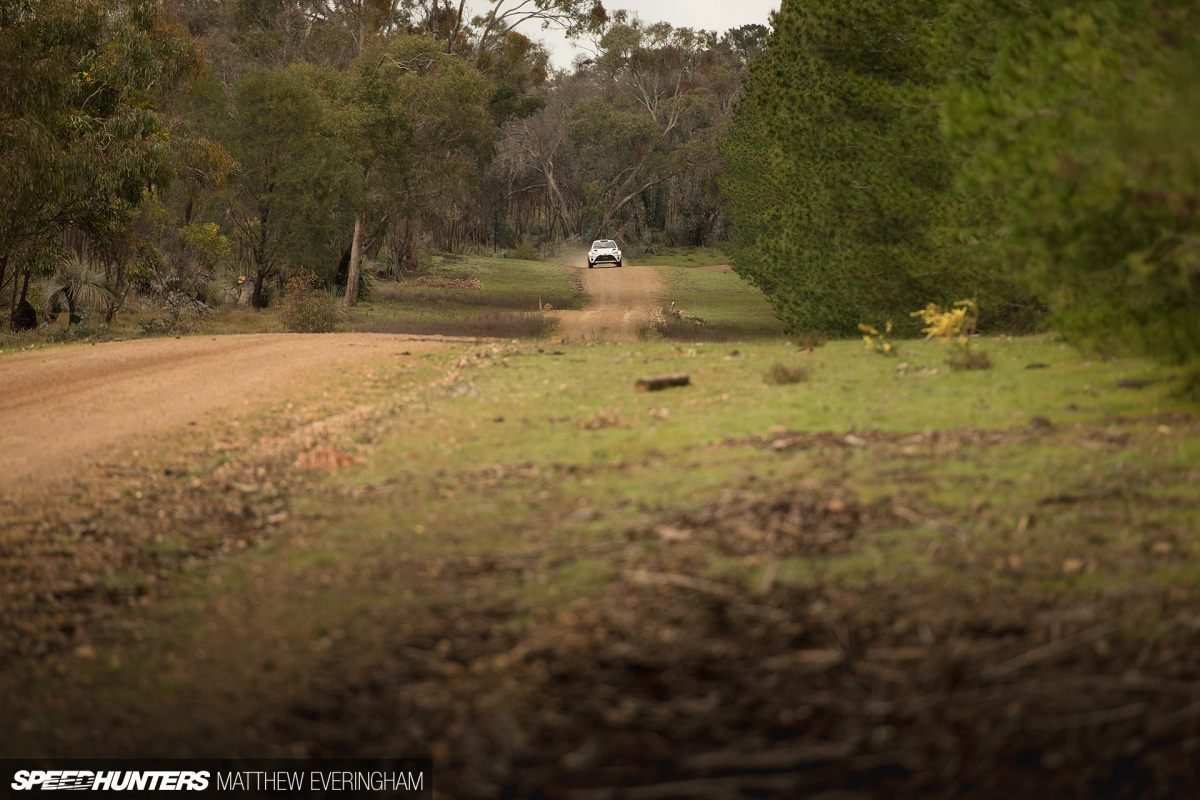 I had a similar conversation with rising rally star Harry Bates while photographing his brand new AP4-spec Toyota Yaris. When I expressed my bewilderment regarding the physics of a rally car, he offered to give me a rally 101 lesson from the passenger seat of his Toyota during the car's first shakedown.
Of course, I accepted his offer; there was no chance that I'd ever pass up an opportunity like this. But let's make this clear, I agreed purely for science, of course, and not because it sounded incredibly fun or was something on my bucket list.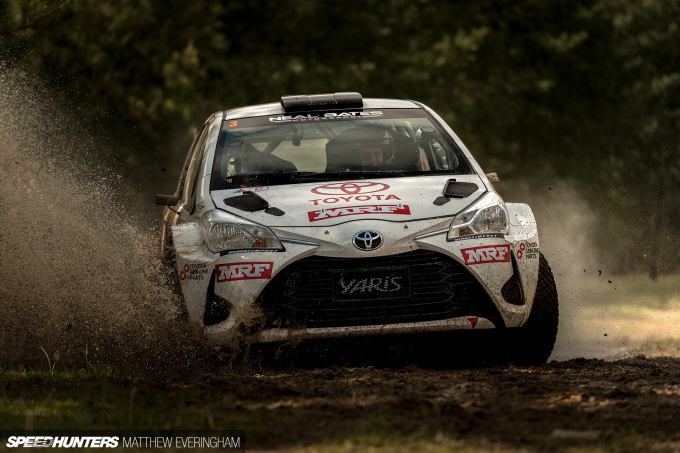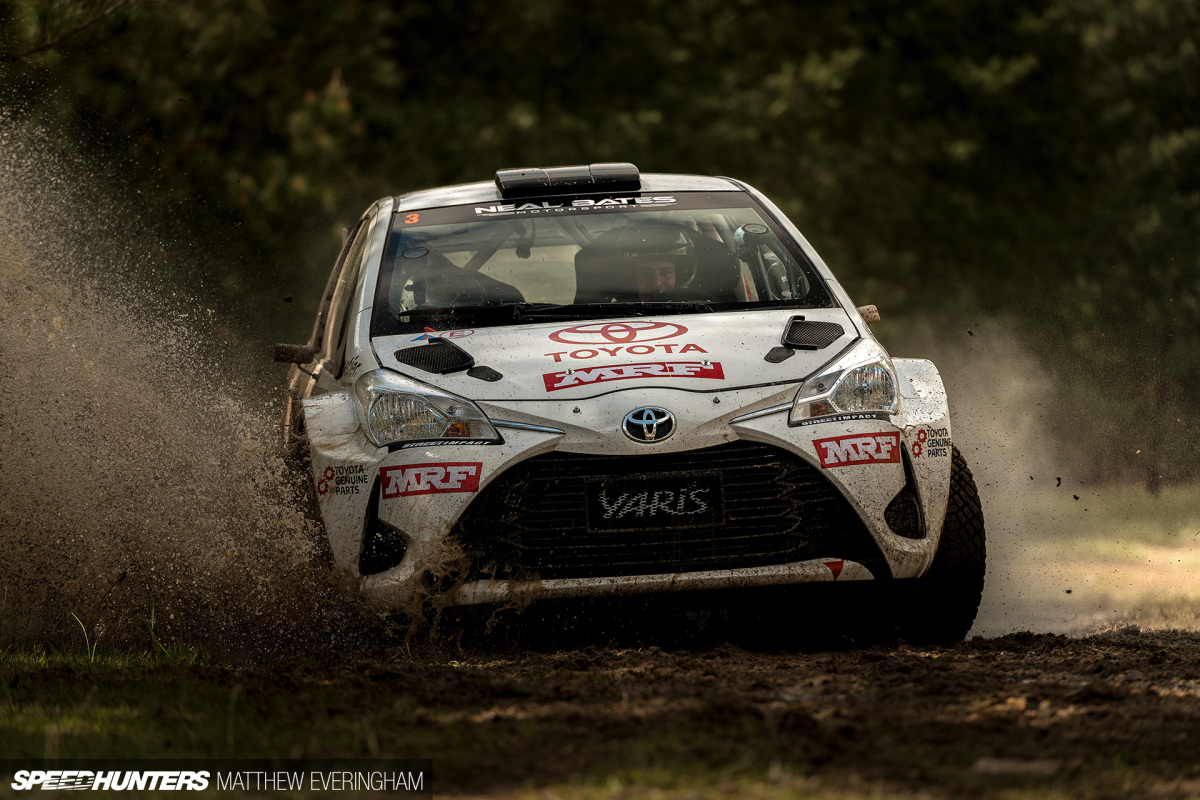 Speakers Up
It wouldn't be fair for me to have all the fun – I mean, to do all the learning – so I've done my best to document the experience and bring you guys along for the ride, too. Speedhunters, turn up the volume on your speakers and prepare to step into the passenger seat of the Neal Bates Motorsport's 1.6-litre turbocharged, four-wheel drive AP4 Toyota Yaris.
I've had a little more time to process the ride now that I've wiped that mixed look of terror and excitement off my face. How was it? In a word – surreal. I know what a car should and shouldn't do on dirt. Well, a typical car anyway. Harry's Toyota is pretty far from typical.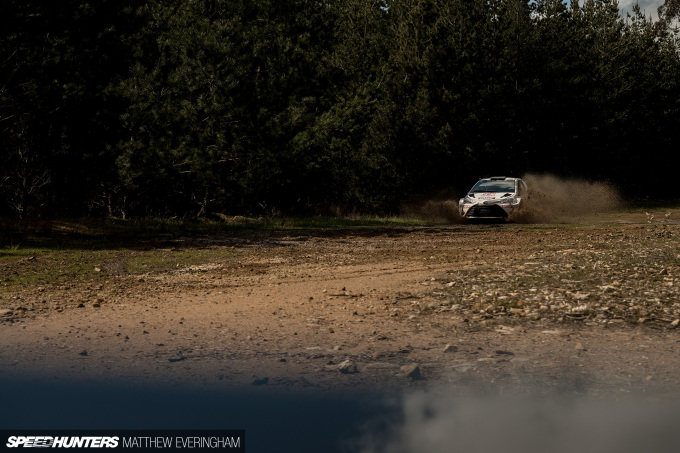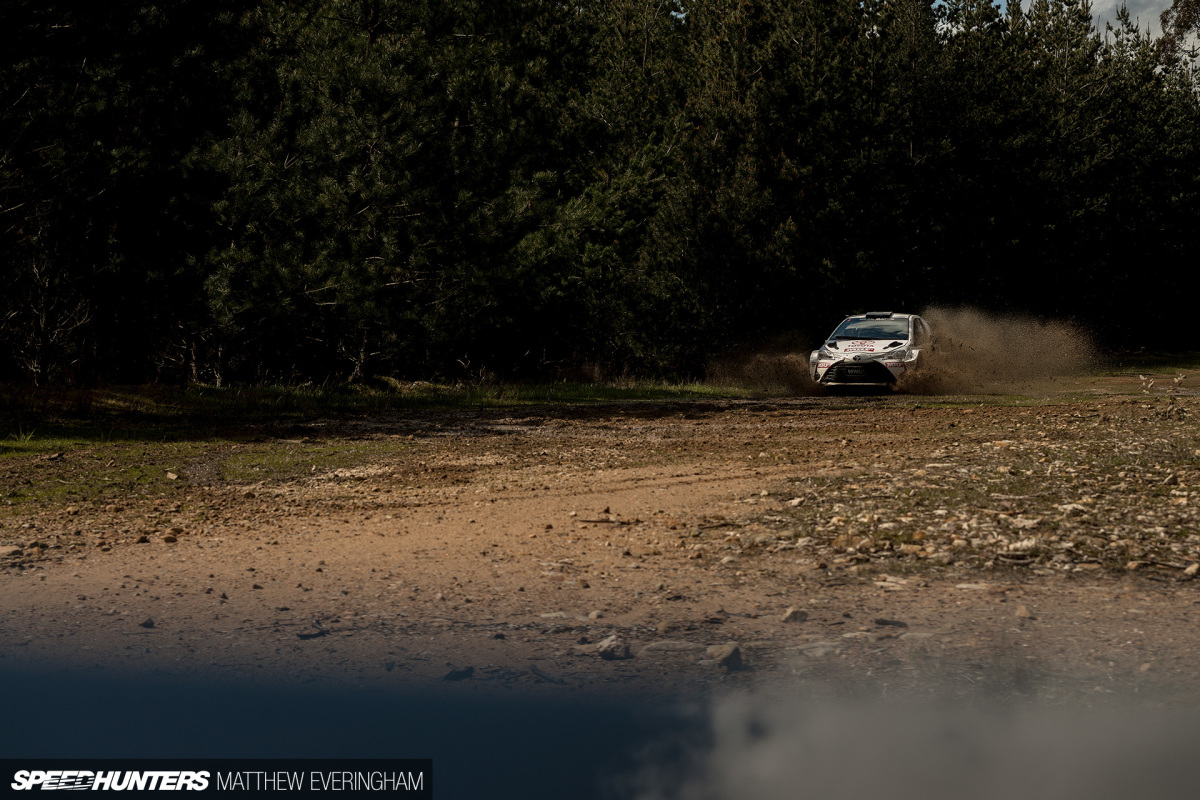 The new car is a fantastic hybrid of art and engineering, and its agility blew my mind. We hit a top speed of around 170km/h (105mph) on the stage's main straight. Over a small crest too, which didn't feel so small from inside the car.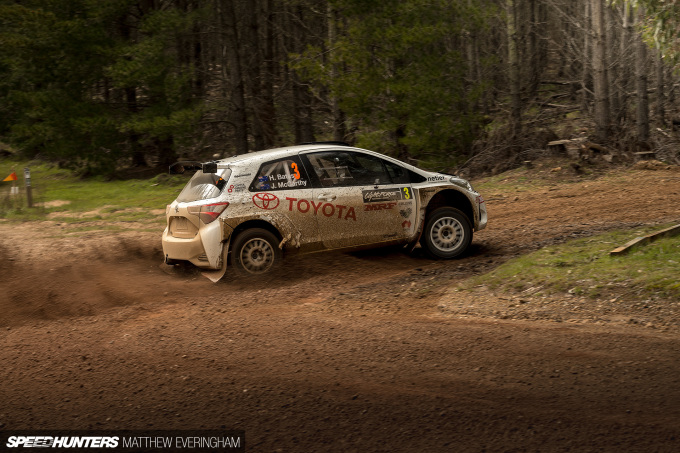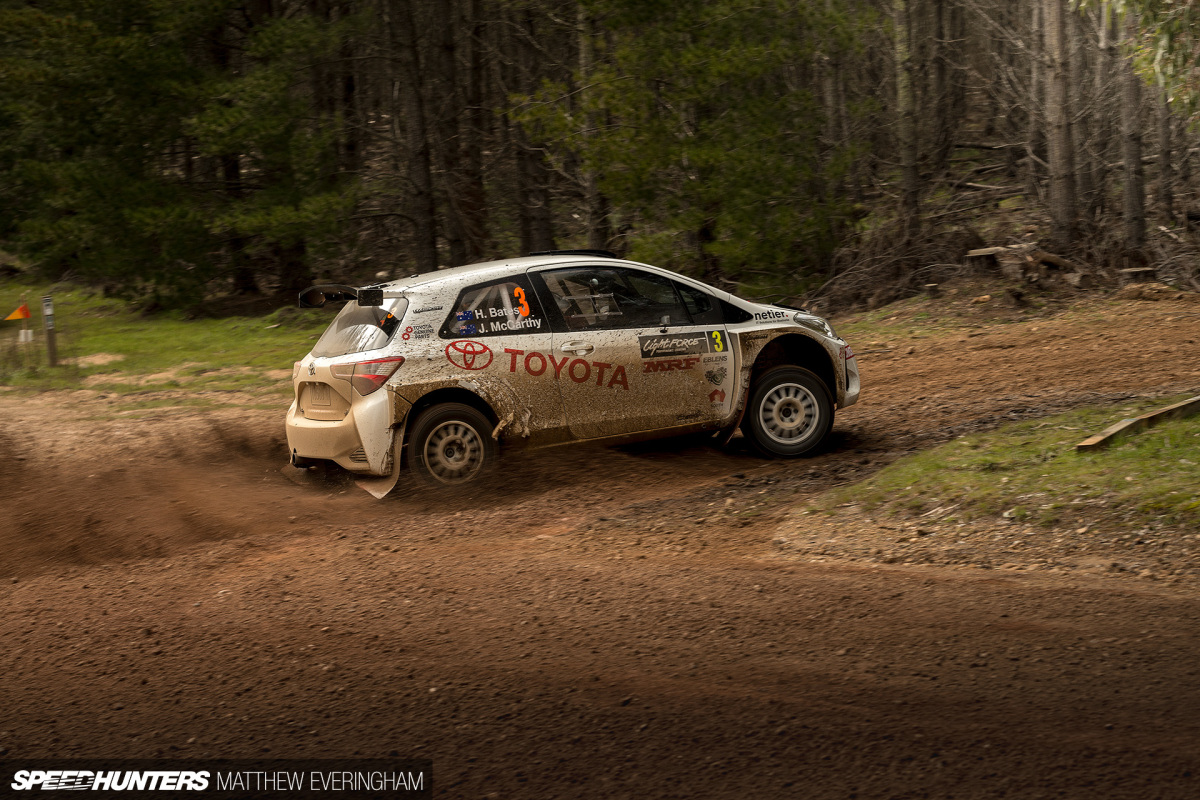 Then, just as you would while on a sealed circuit, Harry braked hard, late and deep, less than a couple hundred metres before we needed to negotiate a hairpin right. The Toyota responded instantly, decelerating hard and fast, propelling me forwards against my harness. Then, almost just as fast as the speed was washed off, Harry slid through the hairpin with rail-like precision.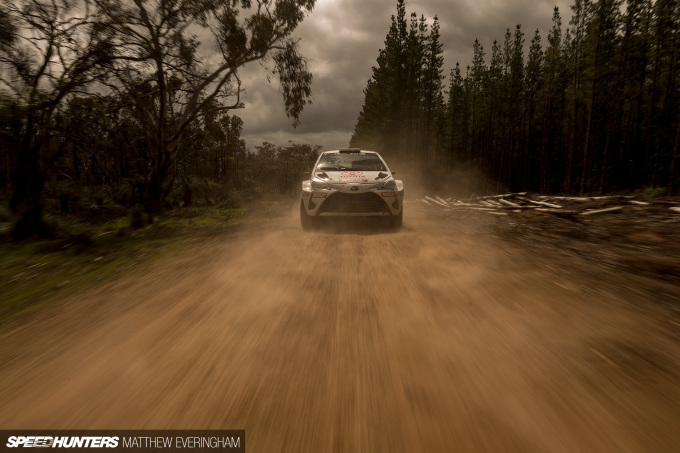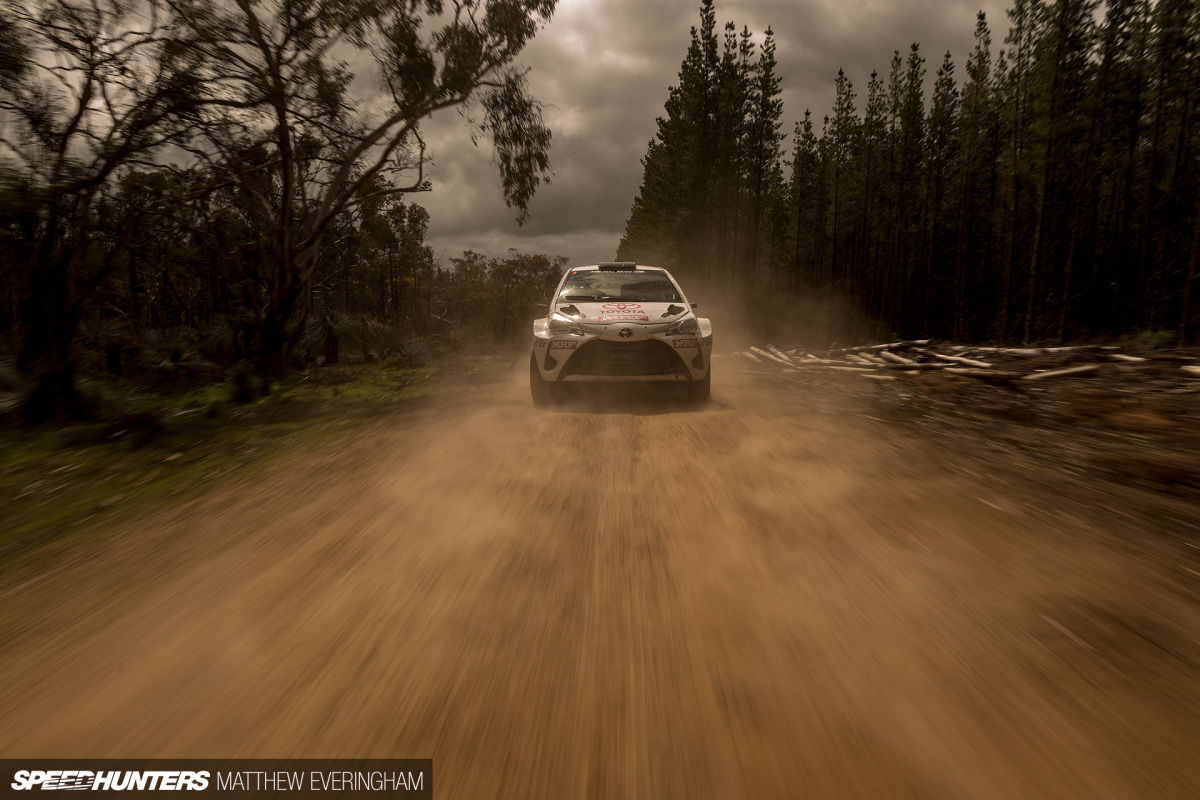 It's hard to believe that just 12 short month ago this tiny titan of a car was used for general deliveries. One of the best perks of Speedhunting is seeing first-hand what's possible when smart and passionate people dedicate themselves to a project.
Personally, I can't wait to see Harry and his co-driver John McCarthy unlock both their full potential as a team and find the limits of their AP4 Toyota Yaris.
Matthew Everingham
Instagram: matthew_everingham
matt@mattheweveringham.com
The Cutting Room Floor