About four years ago, after our journey took an unexpected turn, I was heading to Detroit with Bryn Musselwhite in a rather special hire car. The motto for that adventure became, 'Drive fast, take chances and talk to strangers.'
These, it would seem, are a pretty good set of rules to live by, providing that you understand them. You know, don't take chances whilst driving fast. And don't talk to strangers, whilst taking chances and driving fast. That sort of thing.
Use the motto wisely and it will serve you well. I promise.
In fact, I didn't know it at the time, but it's the talk to strangers part of the aforementioned phrase that got me talking to Magnus Walker back in 2012. A couple of days later I was on a shoot with Larry and Sean at Magnus' warehouse in LA. Sometimes talking to strangers can get you into trouble, other times it can open doors. More often than not, though, talking to strangers results in new adventures.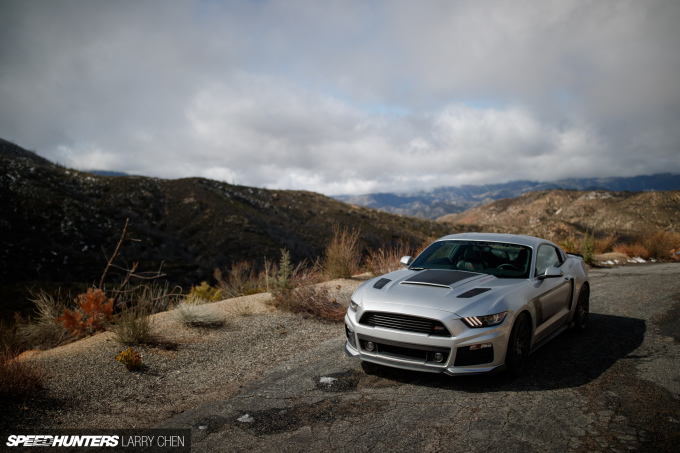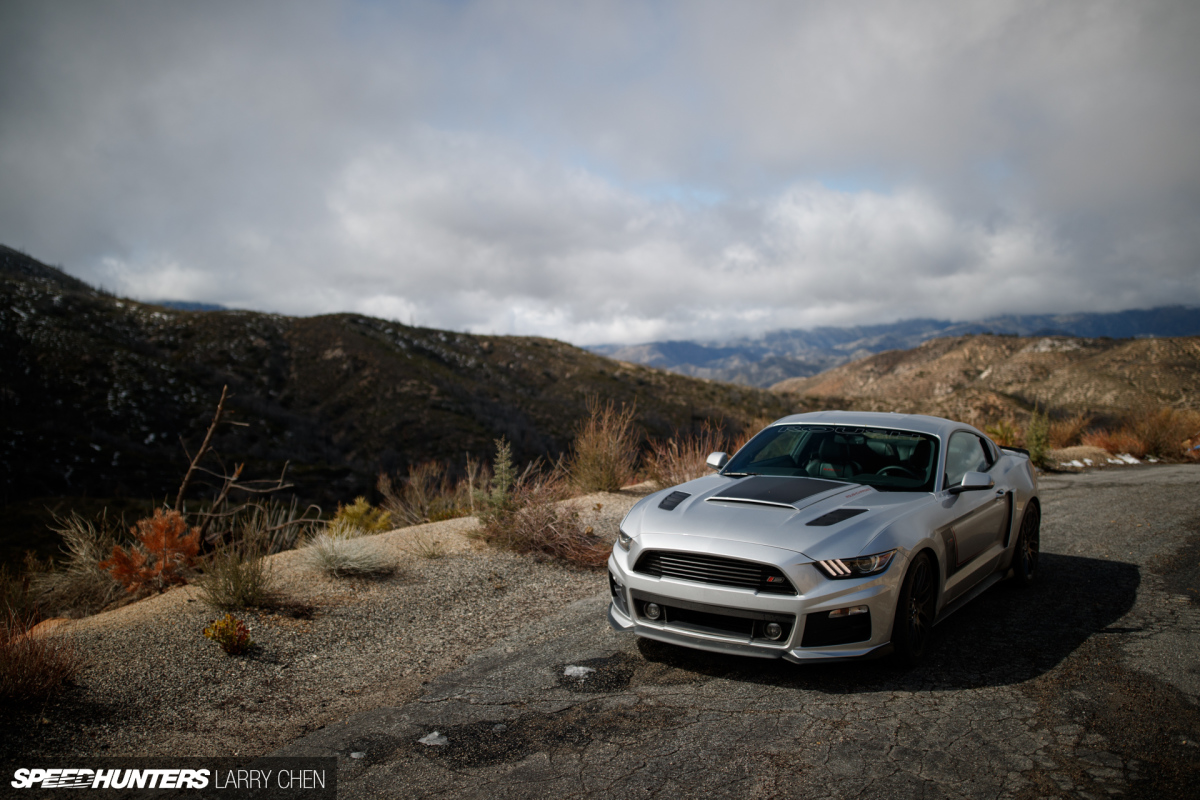 Over the past five years I've been lucky enough to talk with lots of strangers, some of whom have become friends. Others, I like to call Paddy McGrath. A few months ago I landed in LA and fortunately Paddy was not with me. He was likely busy complaining that someone had stolen his RAYS valve caps (again), or trying to work out what he isn't going to do with all the air miles he's forgotten to collect this year covering Formula D. I've known Paddy for around six years now and his extreme levels of organisation, regularly juxtaposed with his distinctively peculiar ways, are a constant source of amusement to me.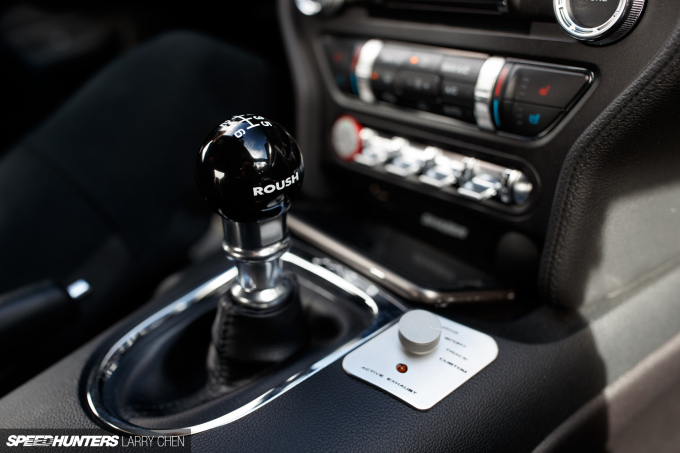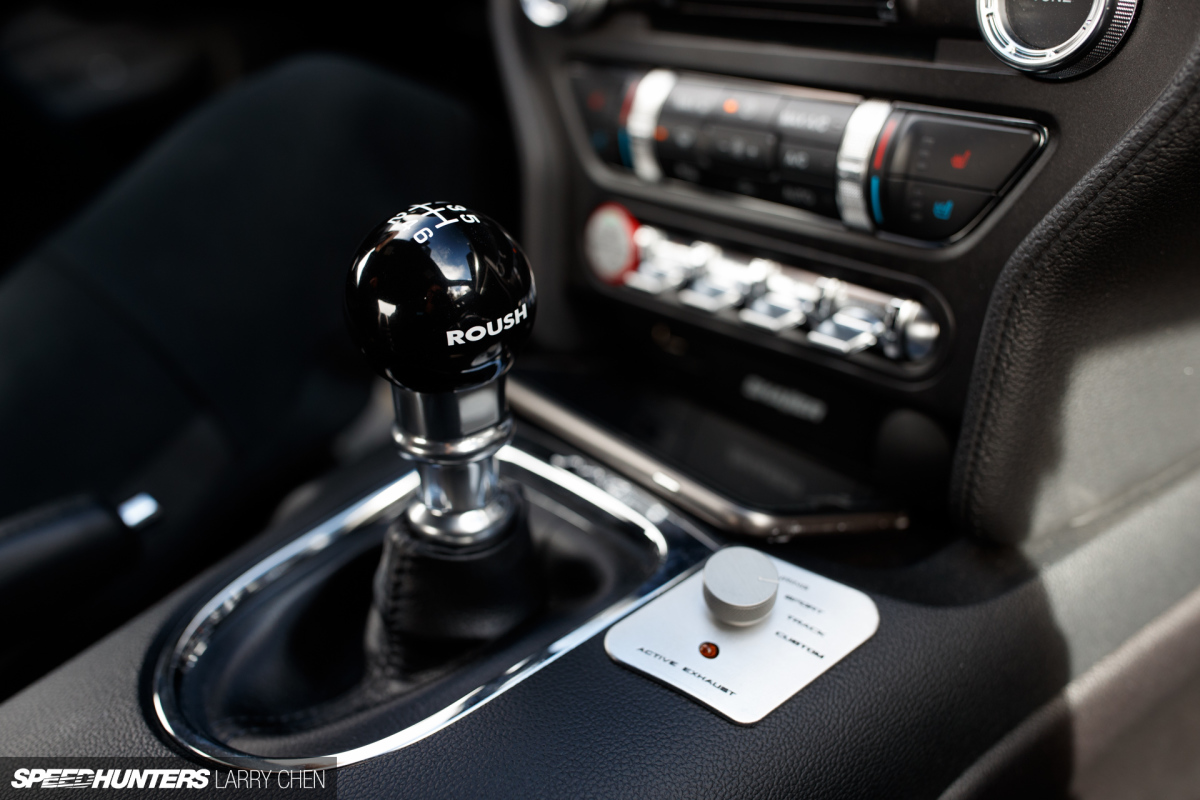 Anyway, I digress slightly, but Speedhunting has connected me with many people who bring much joy to my life. Paddy being one of them. Larry being another. I had a couple of days free, so I called Larry to see what he was up to. "I've got a car that you're going to love. It's really fast," he said. "Let's meet tomorrow!" I definitely love Larry almost as much as I love to hate Paddy. Tomorrow would be a good day.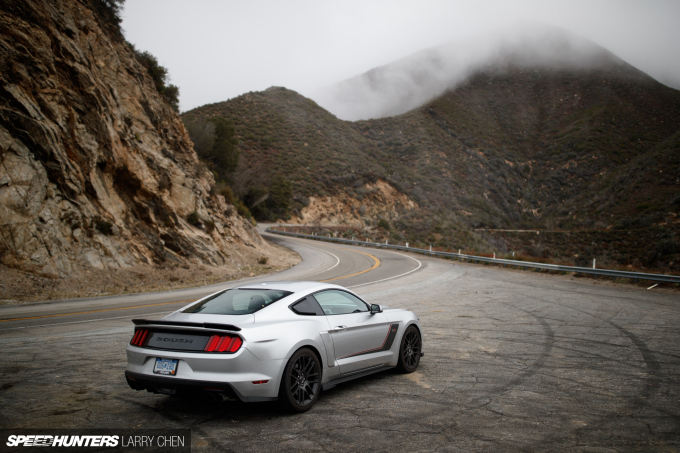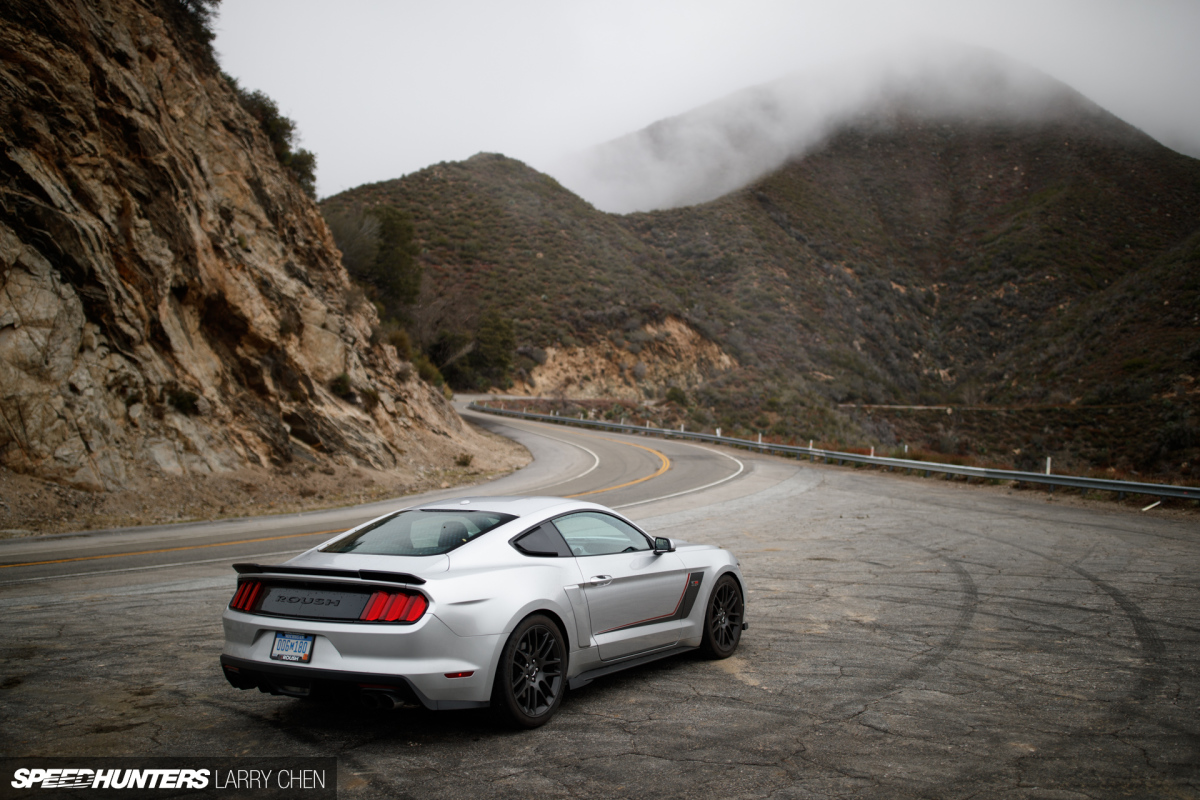 What Larry didn't mention was the car he had to drive was a 727 horsepower Mustang. Actually that's a lie; you can see from the photos that it's not really a Mustang at all anymore, it's a Roush Mustang RS3 Phase 2. What does that mean exactly? How about 610lb-ft at 5,000rpm and nearly 70 percent more power than the stock car. Plus a manual transmission. Oh, and some canyons to carve. The power delivery is fantastically linear and the gearbox feels mechanical and direct, making the Roush RS3 an absolute hoot to drive, especially on the twisty roads above Los Angeles.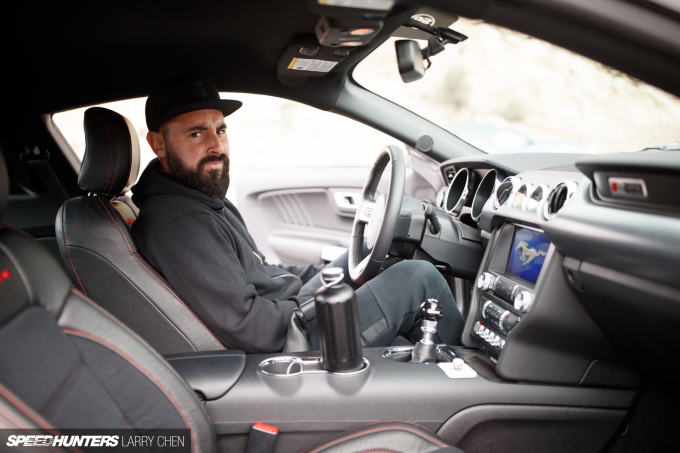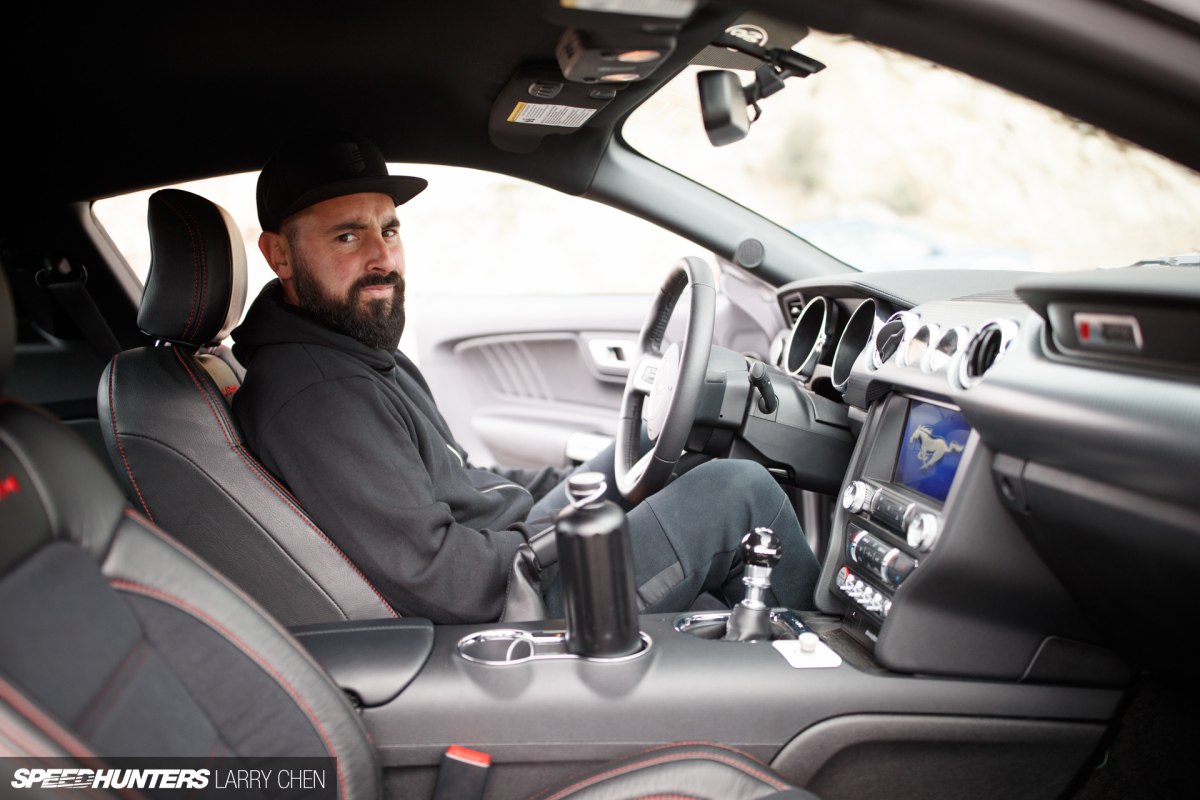 Larry wanted to stop and take some photos en route. I got slightly upset that my water bottle didn't quite fit in the cup holder, and then we bumped into a crew of guys who were also out for a drive.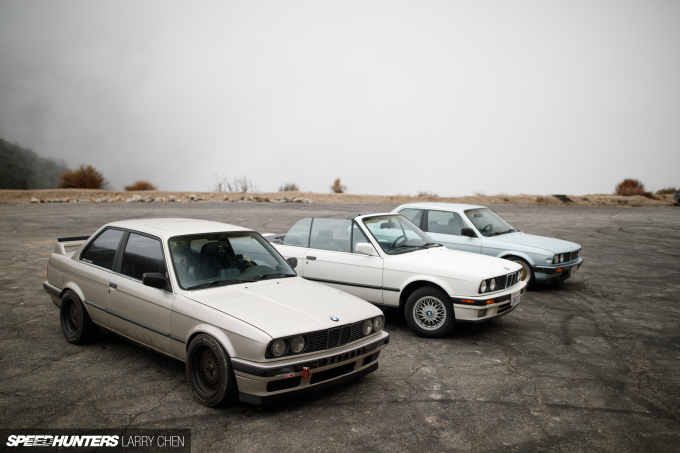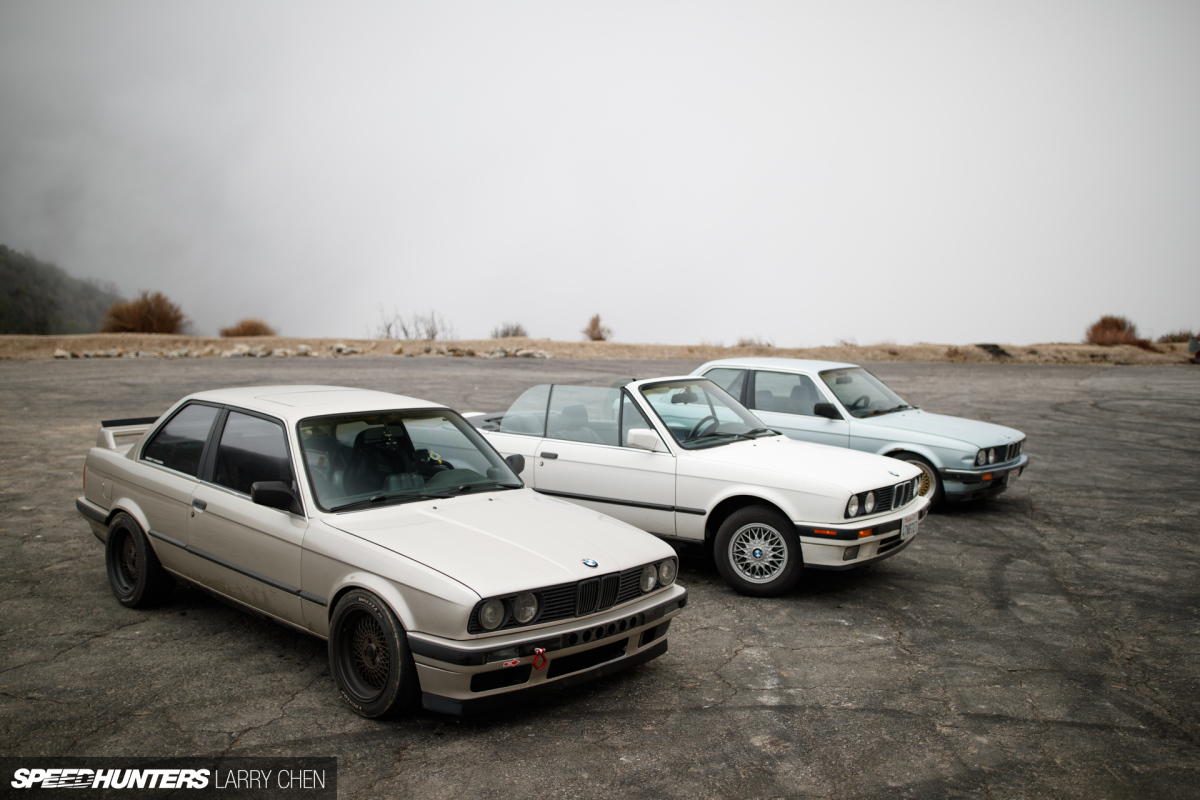 Charlie's S52-swapped BMW E30 was a really cool build. If I remember correctly, pretty much all of the work had been done by him and his friends.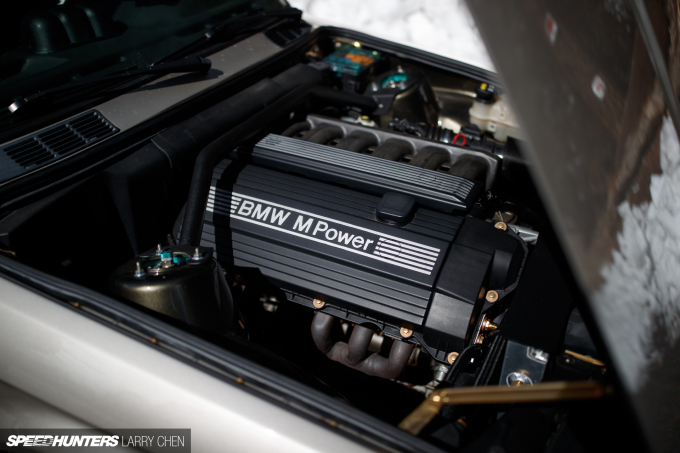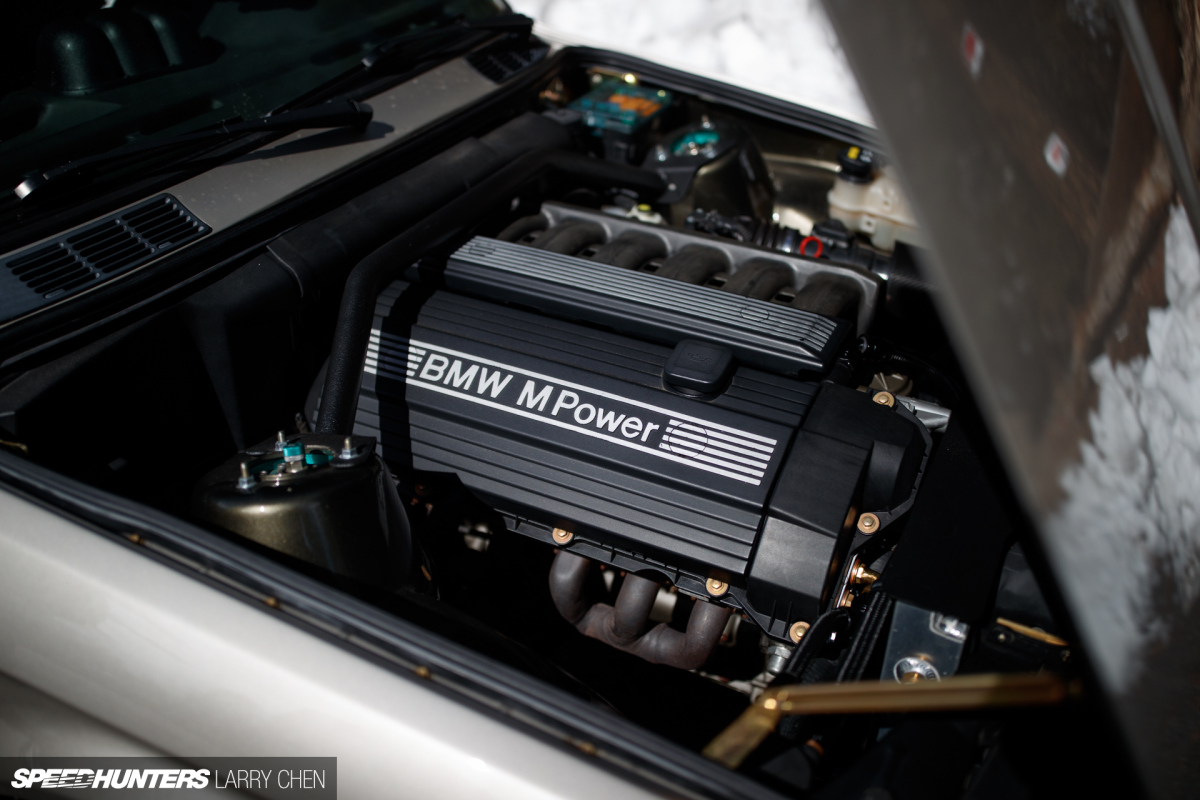 The motor installation was really tidy and looked right at home in its precursor's bay. Here in the UK, E30 coupes have gone up in value a lot over the past few years. I recall nearly buying an E30 M3 for £3,500 (approximately US$4,600) around 12 years ago. Should have, could have, would have!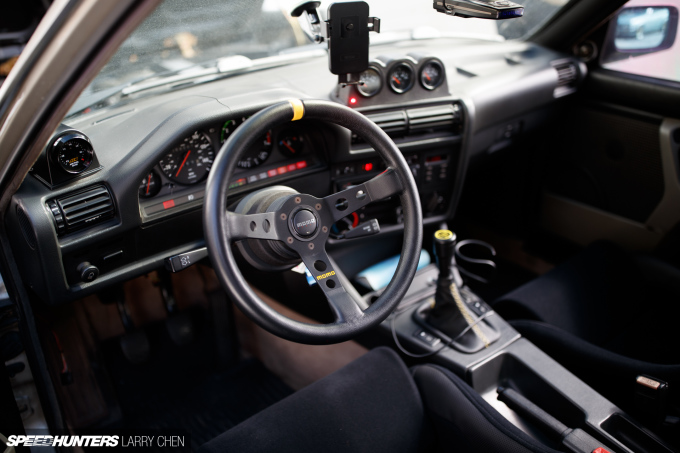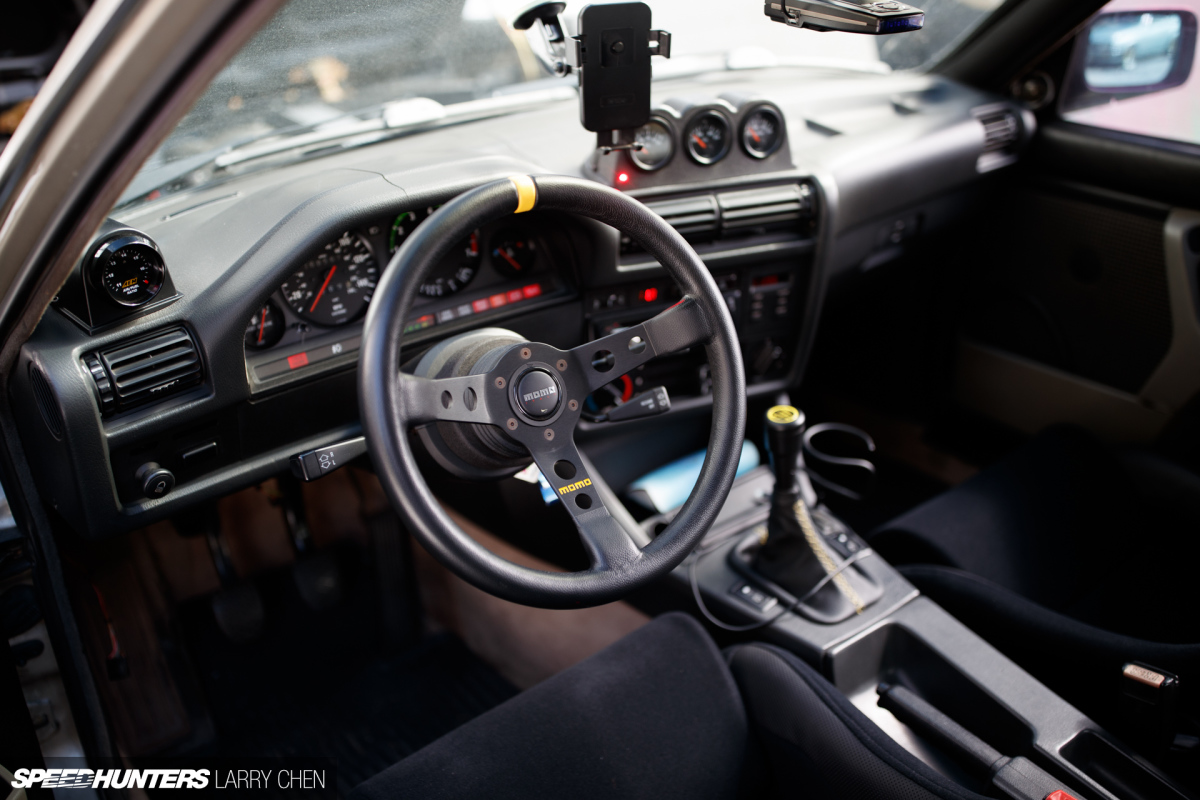 You could check out Charlie's build thread here, if Photobucket wasn't holding the entire internet to ransom!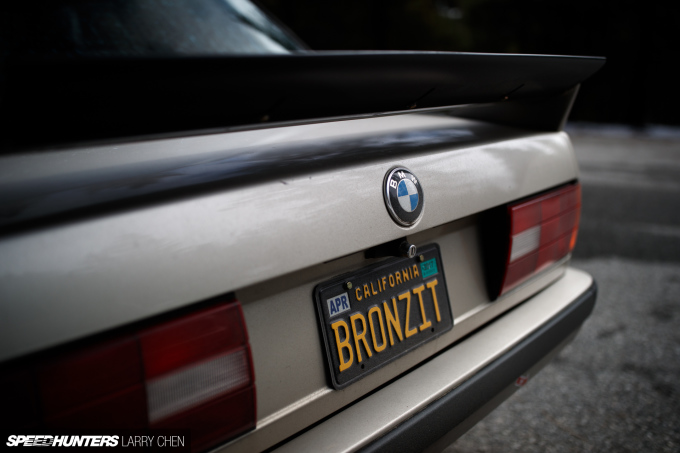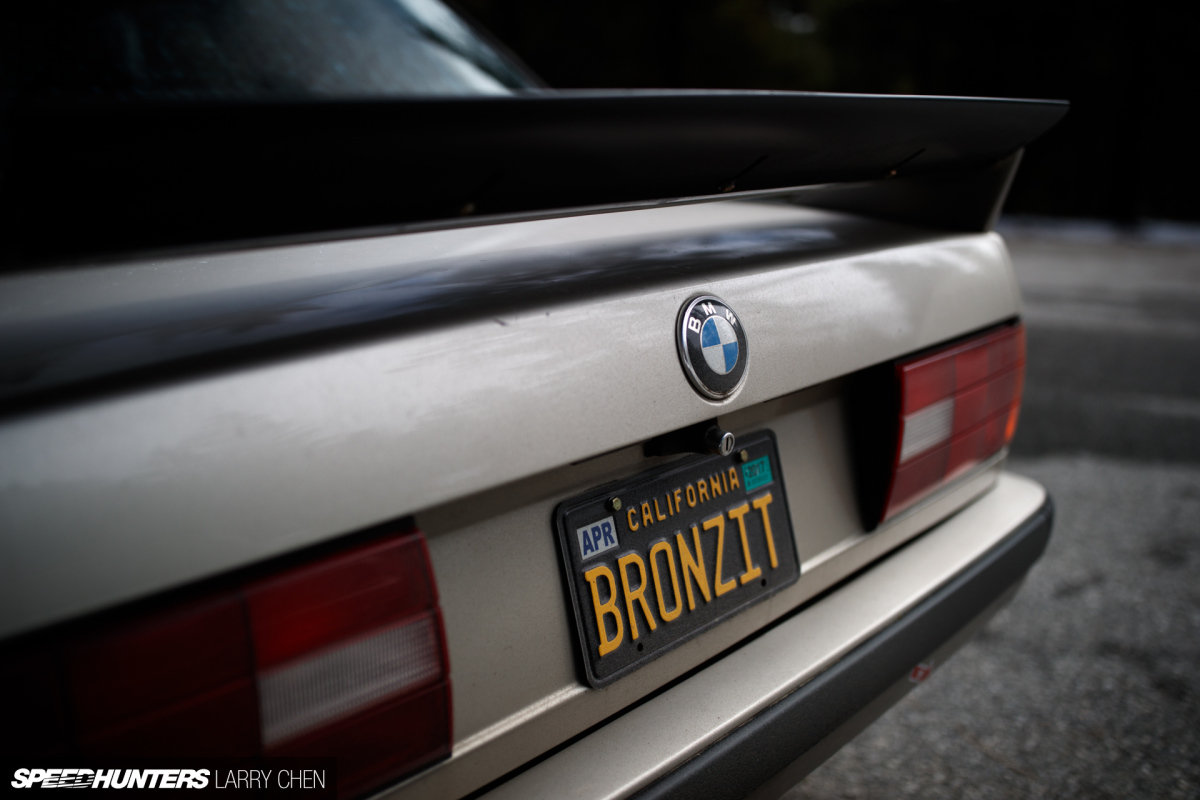 I'm pretty sure he said that he daily drives this, too. What do you think of Charlie's BRONZIT built-not-bought BMW?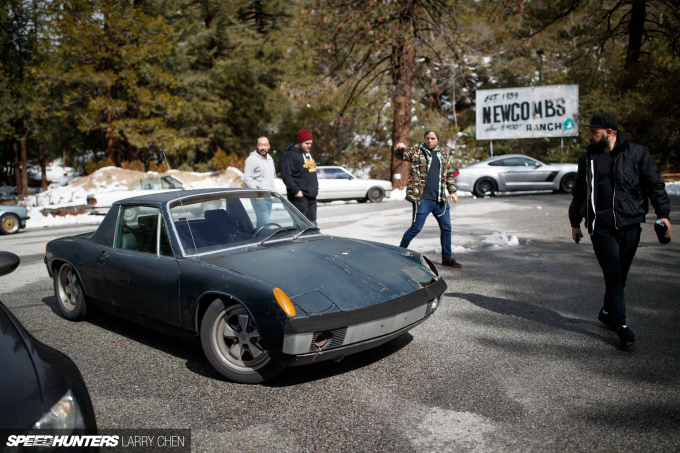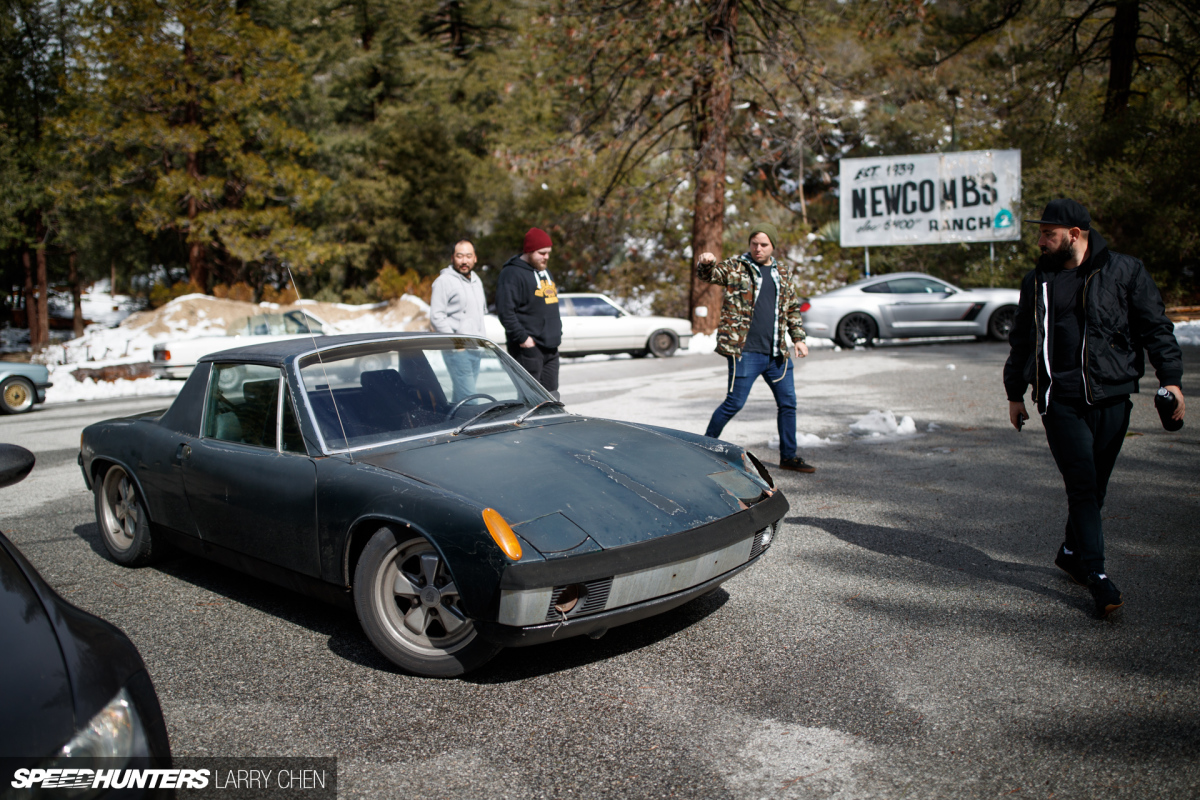 After a quick breakfast at Newcomb's Ranch there was time for some Porsche 914 admiration with Larry's friend's, AJ and co.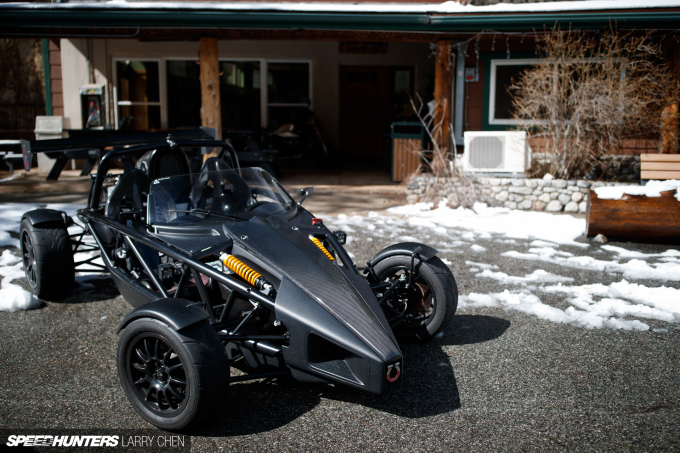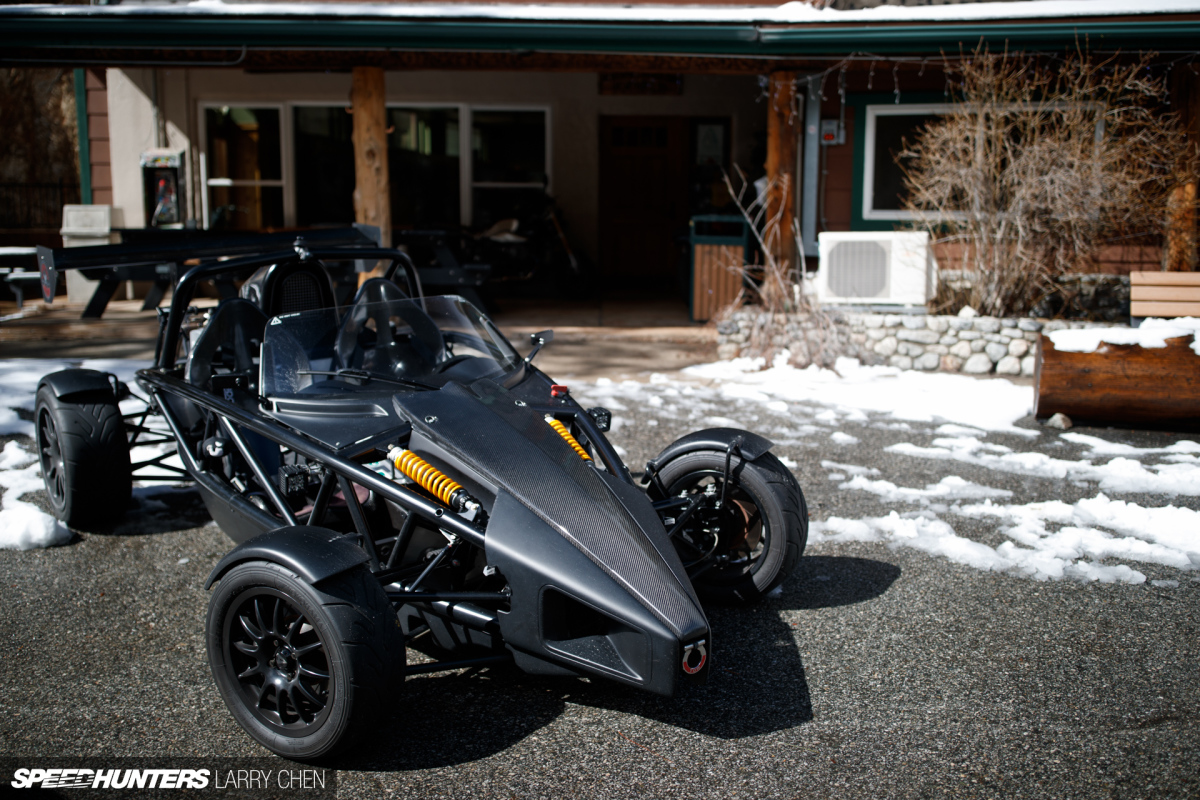 A gentle nod of respect was given to whoever was driving an Ariel Atom on a rather cold day in March, before we headed to meet Louis somewhere in East LA. I think.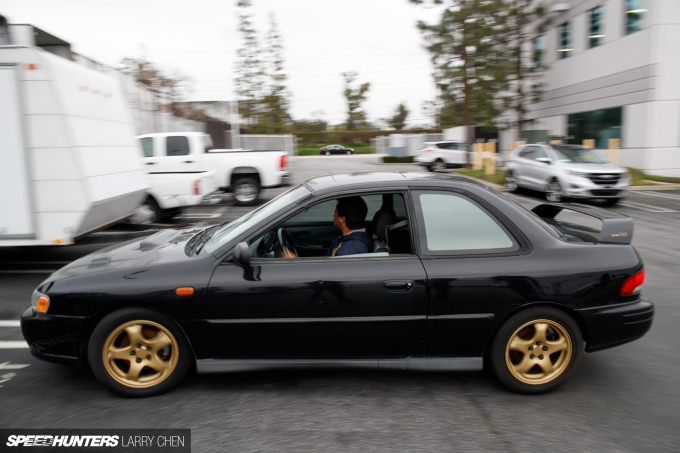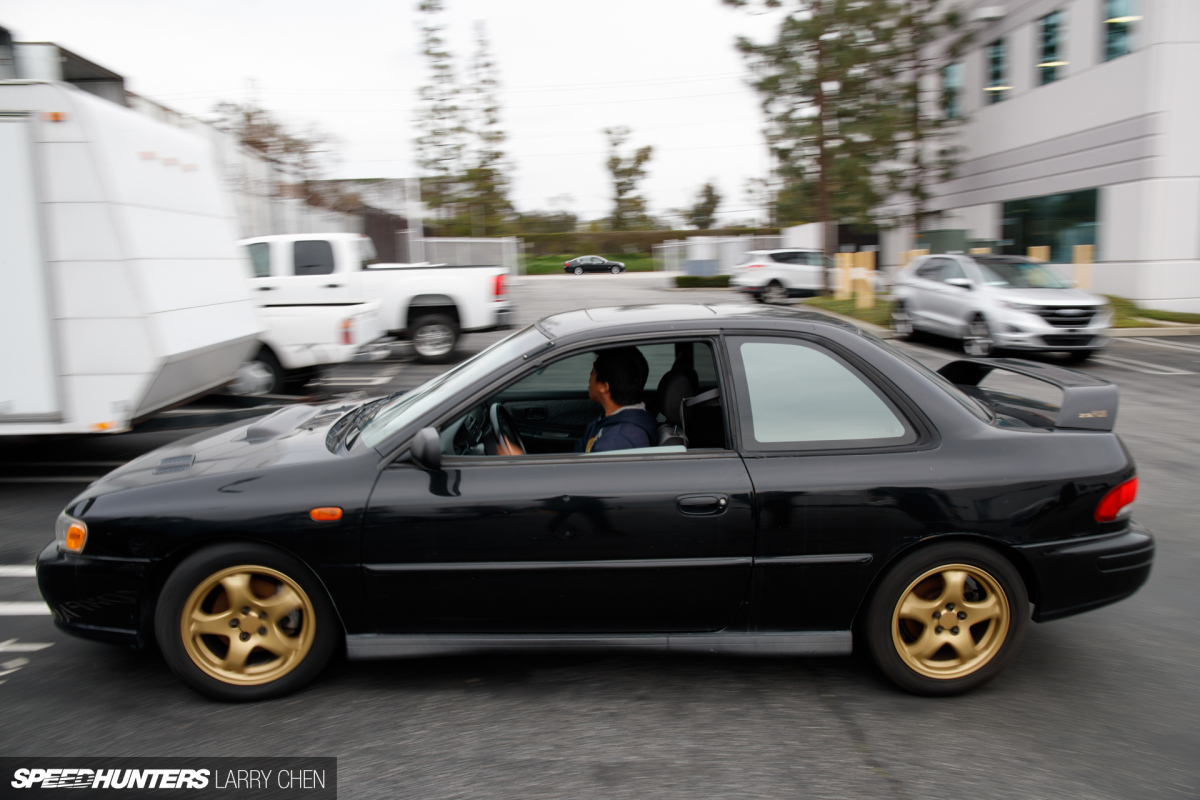 Louis was eyeing-up a new project car, which we immediately coaxed him into buying. I'm looking forward to seeing what Larry's young protégé will be doing with his new purchase.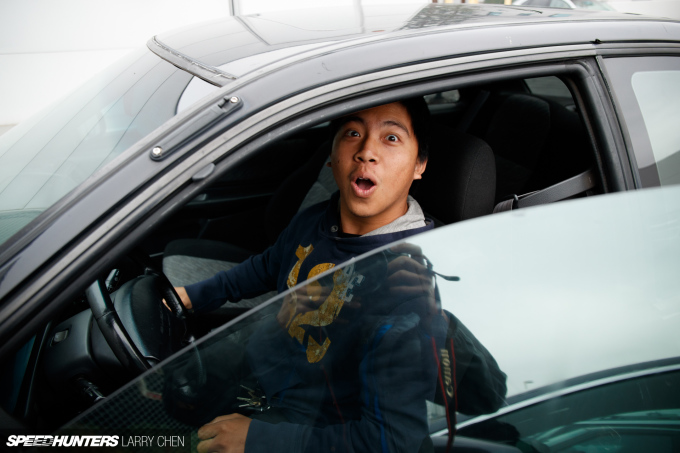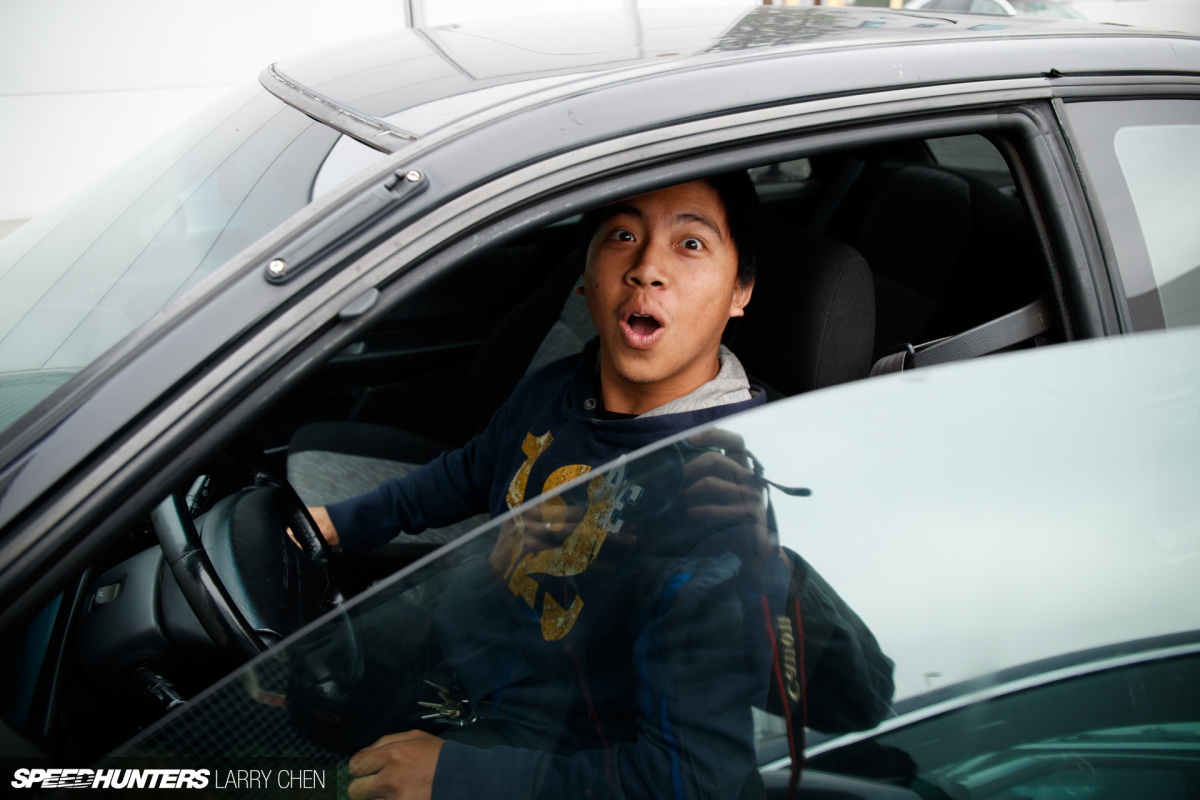 It looks like you're all helping him find the right path judging by the number of comments on the Subaru's SH Garage introduction post!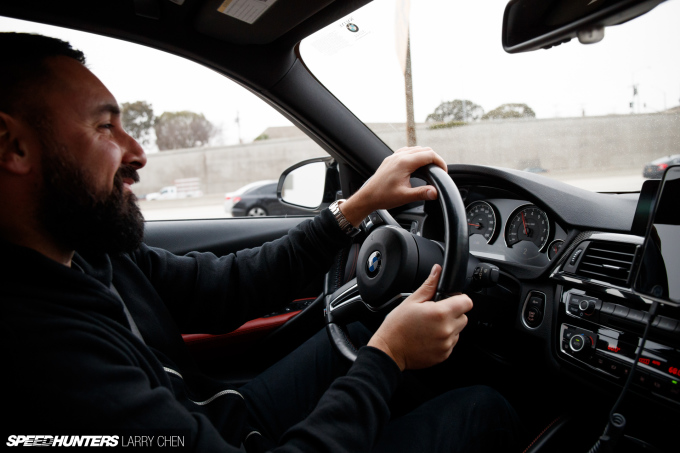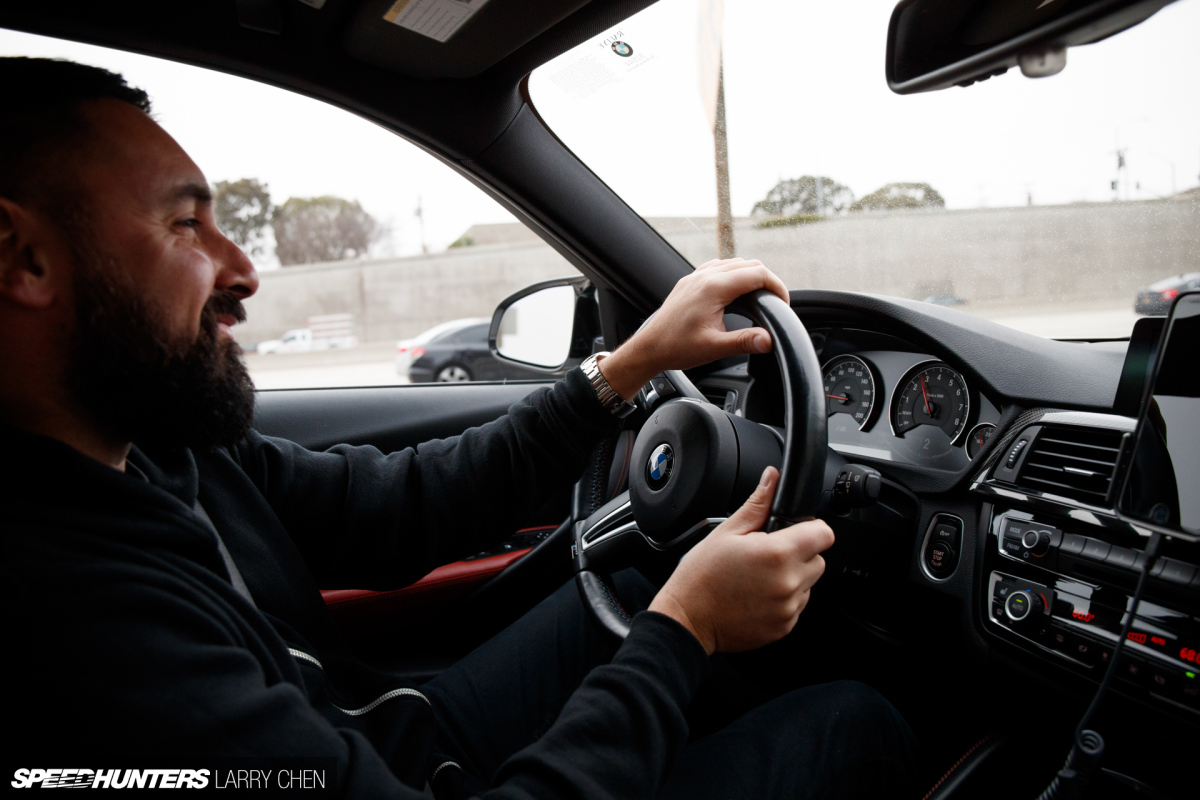 With the deal sealed we headed to Rotiform to meet co-founder Jason Whipple. We didn't actually plan to shoot his F80 M3, but it was sat outside Rotiform's HQ and I absolutely love sports saloons, so I asked if we could go for a drive.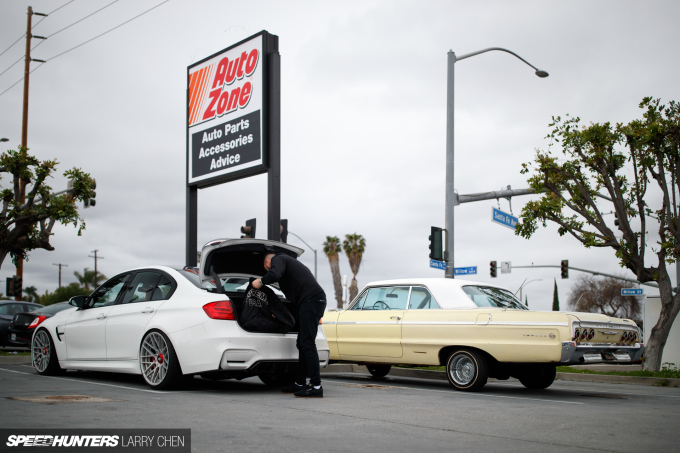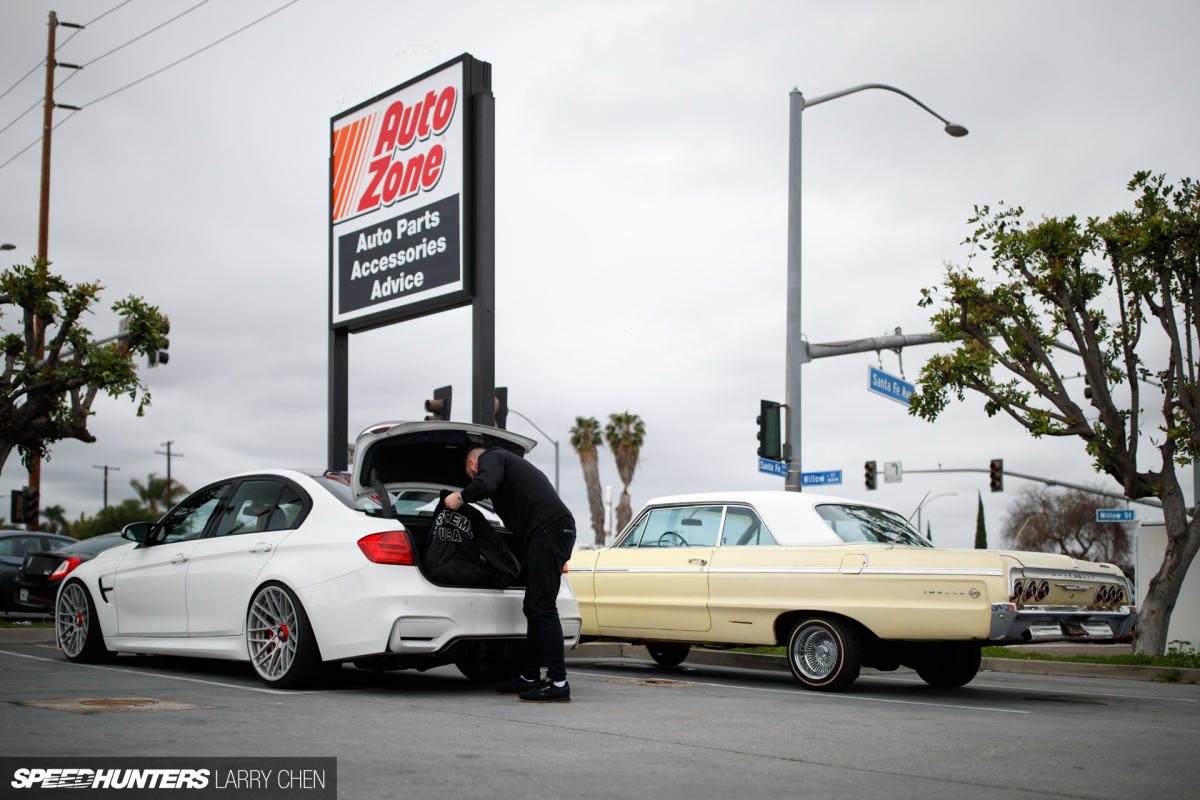 He was too busy, so handed the keys over to me and Larry, the only deal being we would have to clean it if we wanted to photograph it! This seemed fair to me, so off we went to Auto Zone to pick up some detailer and microfibre towels. You can check out the full feature very soon.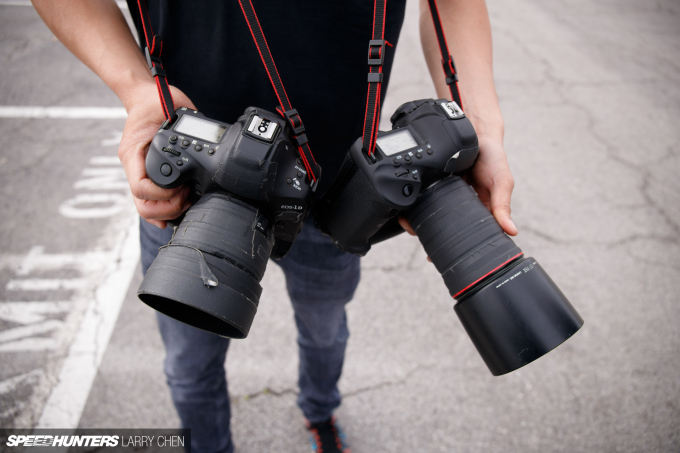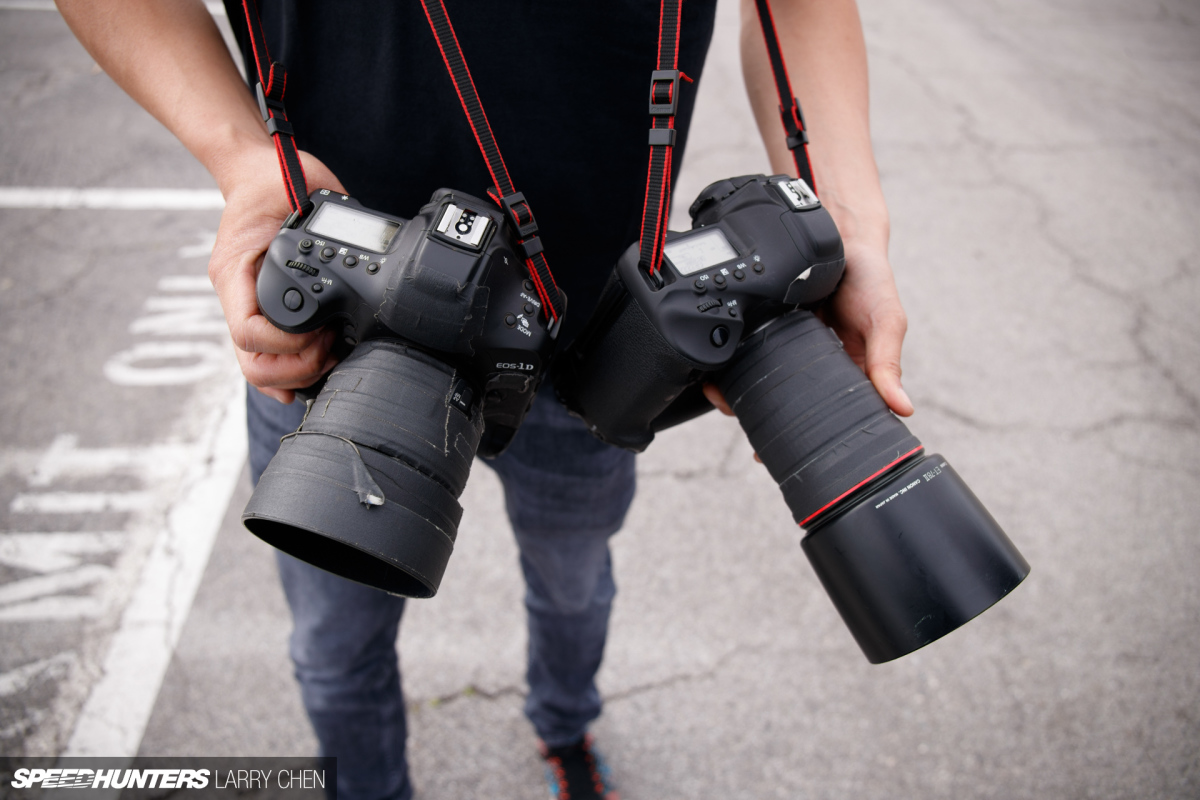 If you're wondering why Larry has two Canon 1D X Mark II bodies and the lenses taped on like they're about to fall off, then I was pondering this as well. It's not because he's greedy, insecure, or a show off. When Mr. Chen is photographing those dusty off-road race events, this one camera/one lens system avoids dirt getting inside the body and on the sensor. And I thought he was just showing off! Speedhunting is definitely about learning stuff, too.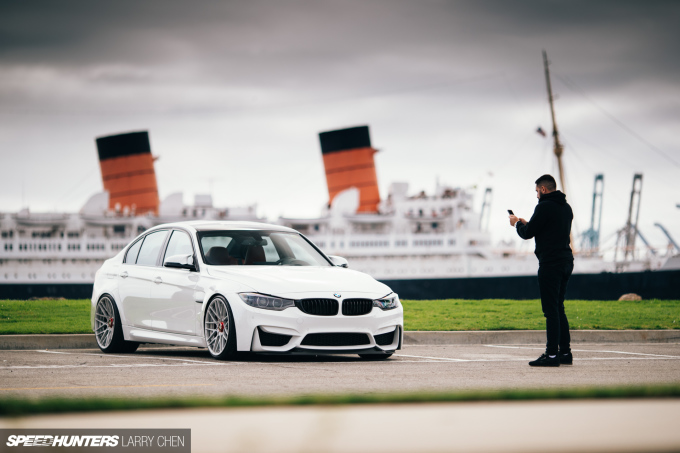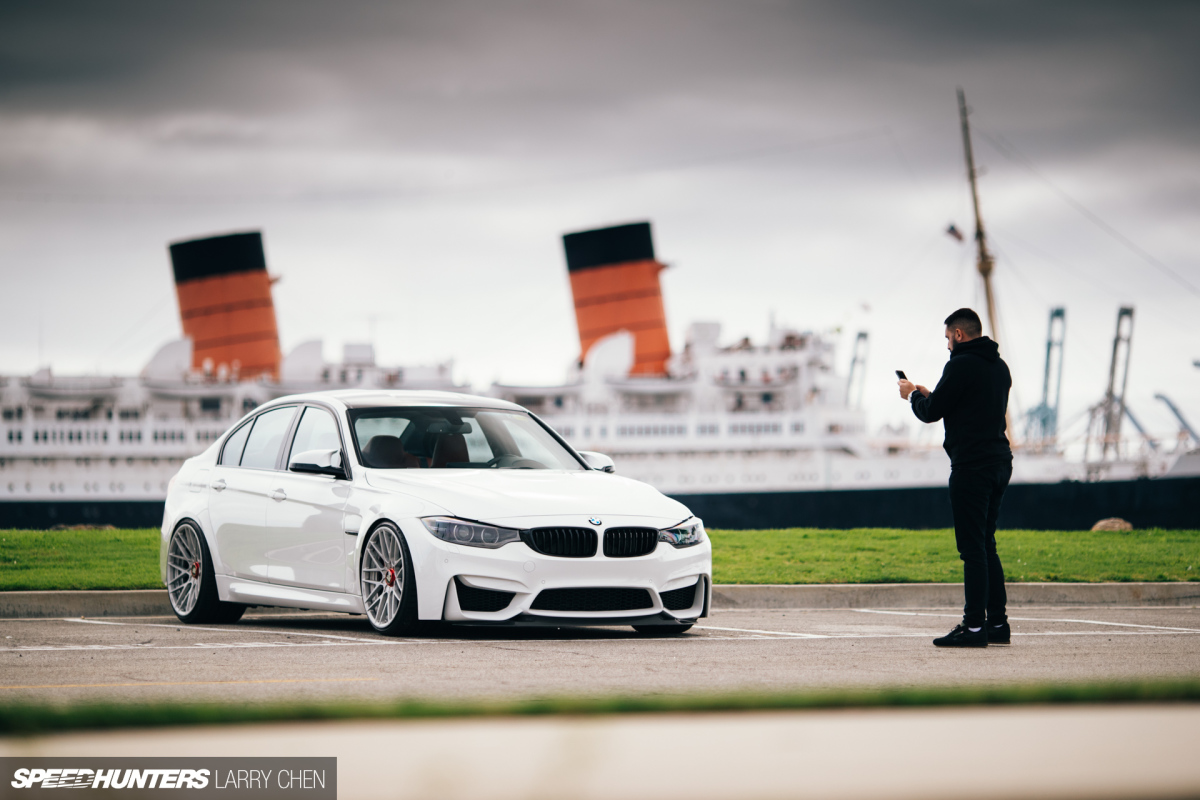 To me, hunting speed means going places, meeting people and doing things. Often decisions are made spontaneously and the result of this is late nights and early mornings. My desire to drive fast cars, take chances and talk to strangers has got me into some interesting and sometimes strange situations.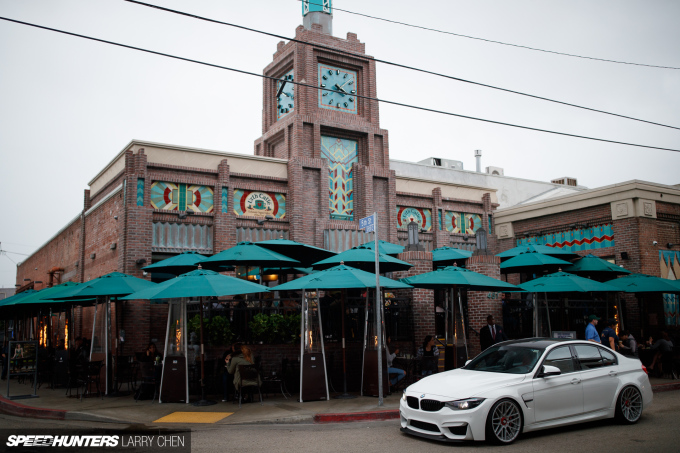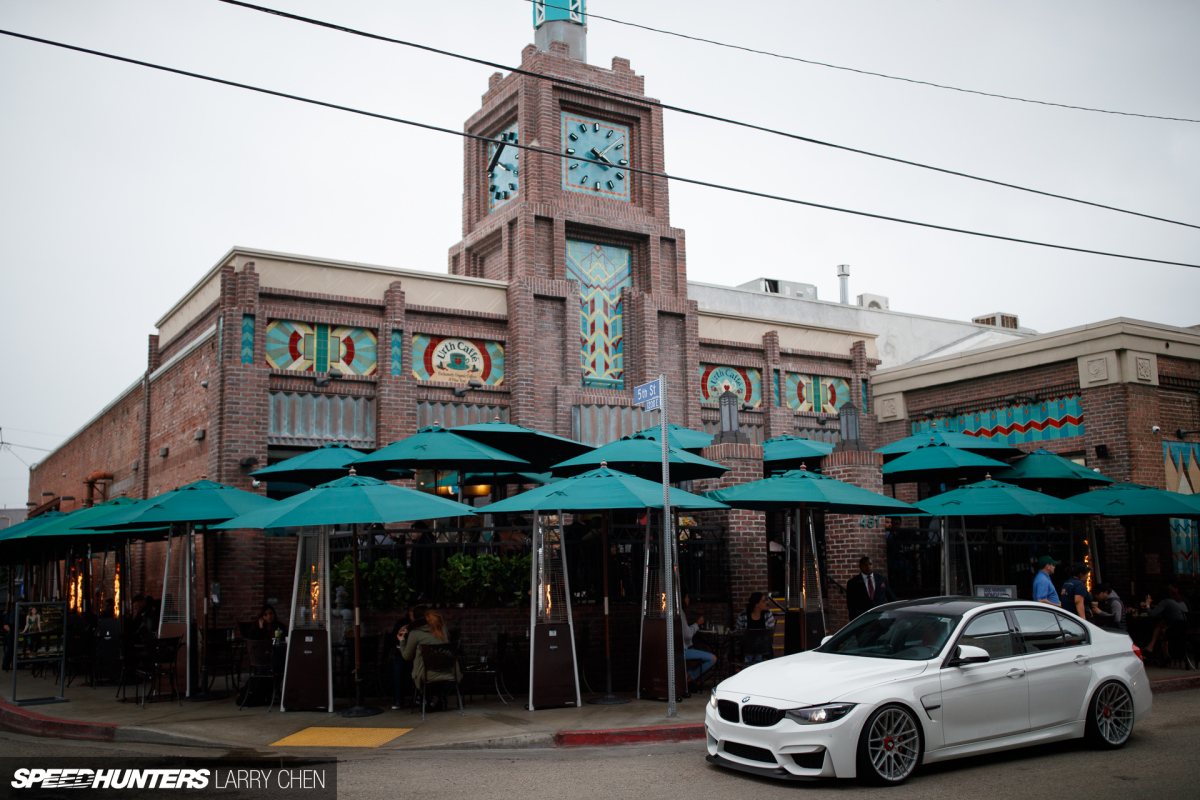 It's cliché to say, but it's not where you are, it is most definitely who you're with that usually results in the best experiences. It just so happens that SoCal is automotive mecca and I got lucky that Larry and Jason had some very silly cars to drive whilst I was in LA.
So what does Speedhunting mean to you?
Ben Chandler
Instagram: ben_scenemedia
Photos by Larry Chen
Instagram: larry_chen_foto
larry@speedhunters.com