A Victim of Circumstance
Despite the name, this wasn't an RX-8 built to incite keyboard warriors around the world, although it inevitably will.
When Comhghan Locke looked into the empty RX-8 engine bay before him, his Cummins diesel-powered Land Rover just happened to be sat beside, its bonnet open. The Land Rover had served him well for several years, and in that moment it seemed like the most obvious thing in the world to do.
His friends that were present, didn't agree. They told him that it wouldn't work, but this only spurred Comhghan to prove them wrong.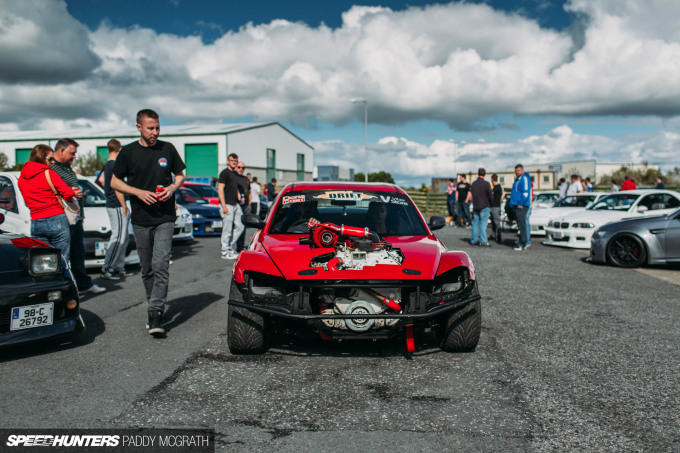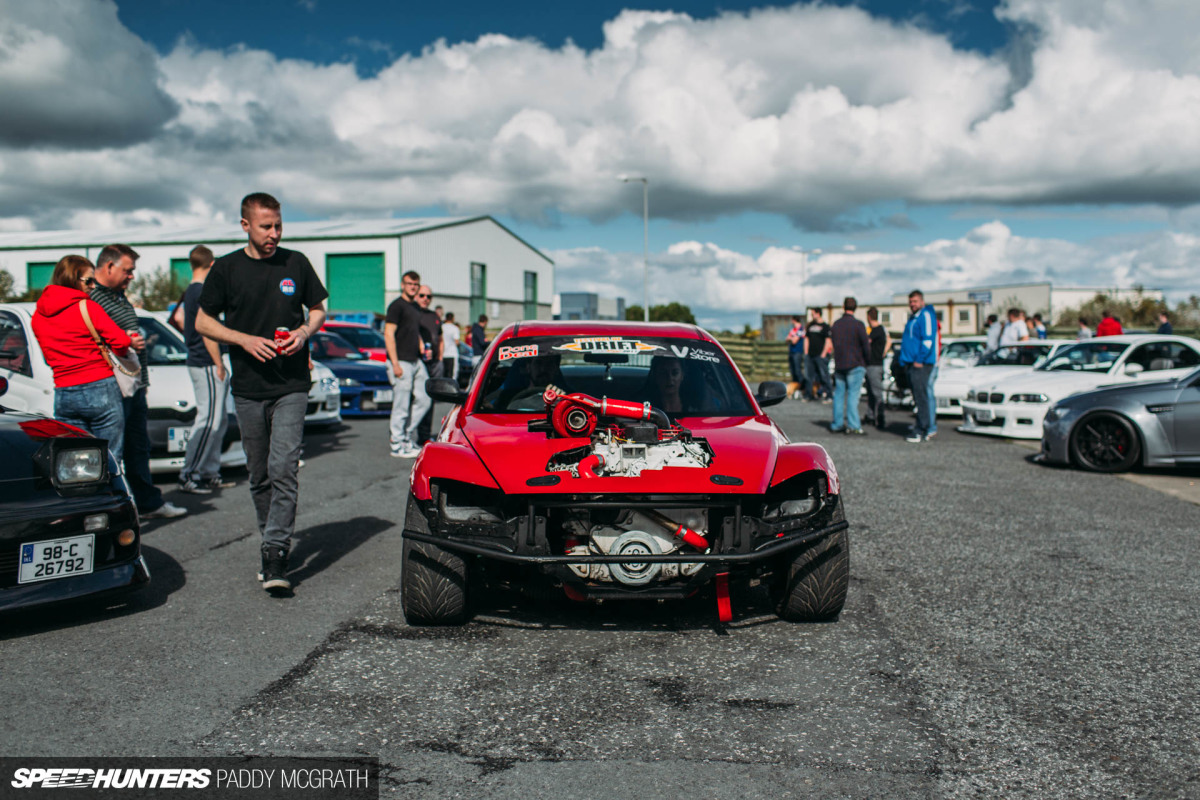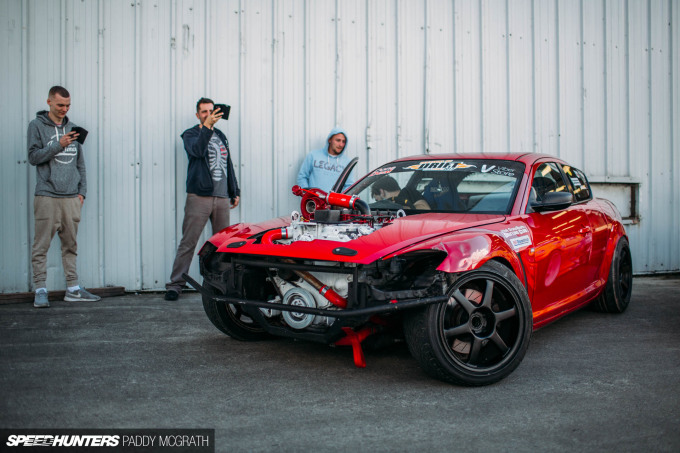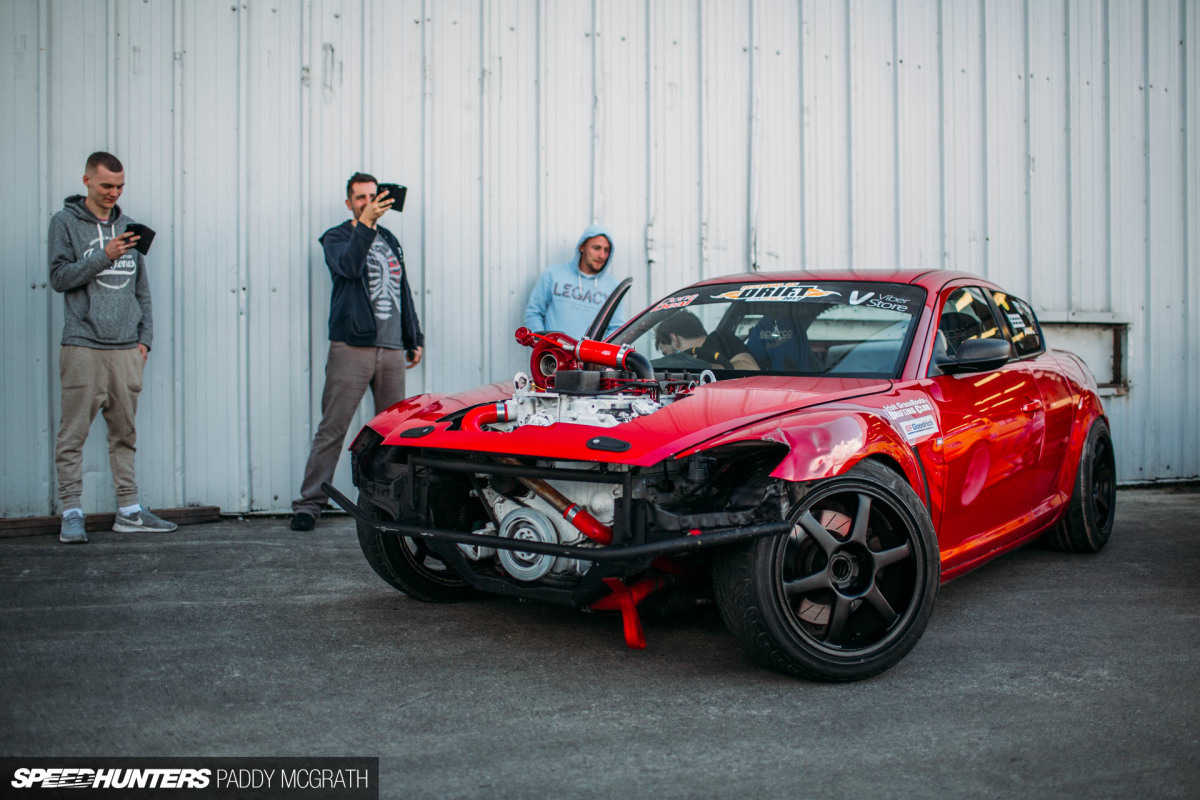 "Why did I do it? It was just a victim of circumstance," he told me over Messenger after the Juicebox BBQ. RX-8s, without engines, are pretty easy to come across in Ireland, and across most of the world to be honest. What's not easy to find here, is a Cummins 6BT turbo-diesel engine.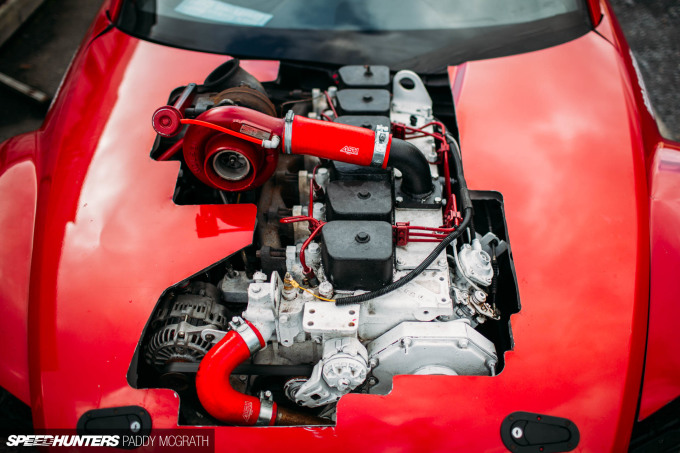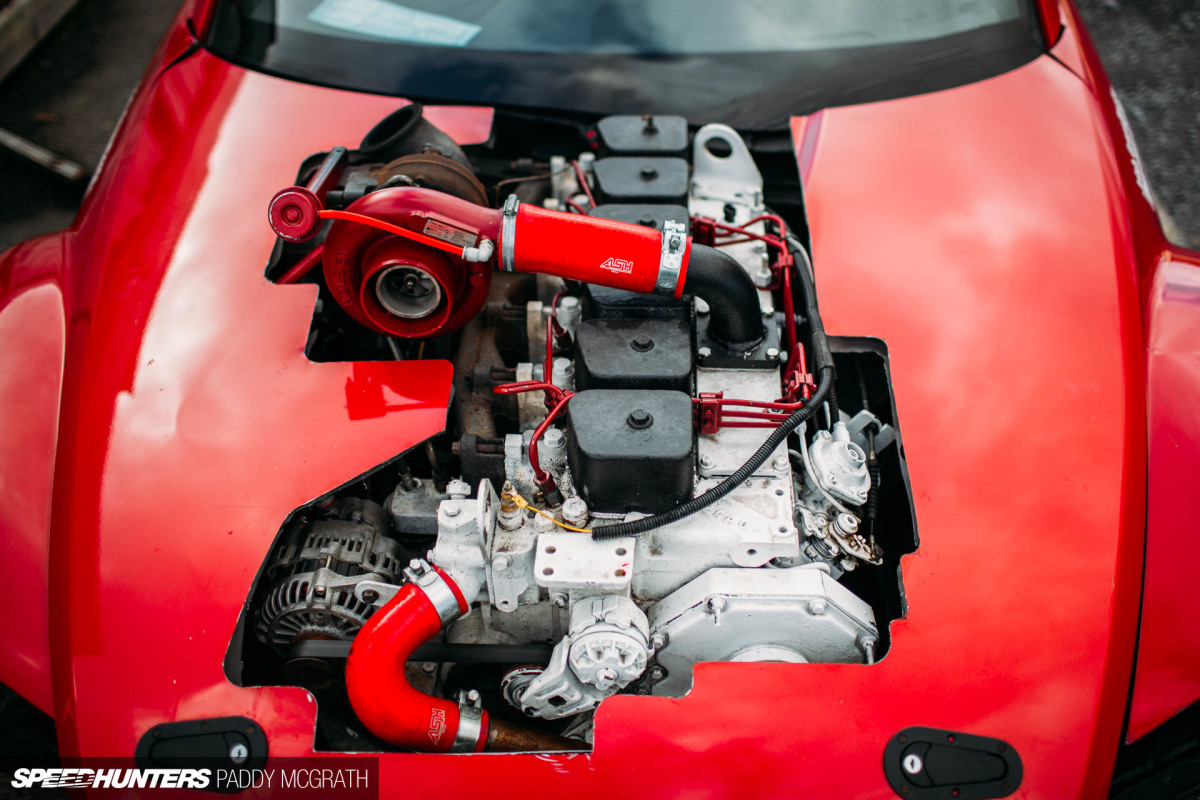 In fact, Comhghan had to buy a complete DAF 45 to acquire the 5.9-litre inline-six and related componentry. Over the course of the same day he drove his new acquisition home, and by nightfall the 12-valve was sitting in the Mazda's engine bay. "Getting it to fit was actually the easiest part of the swap. I just cut out what I didn't need," he added.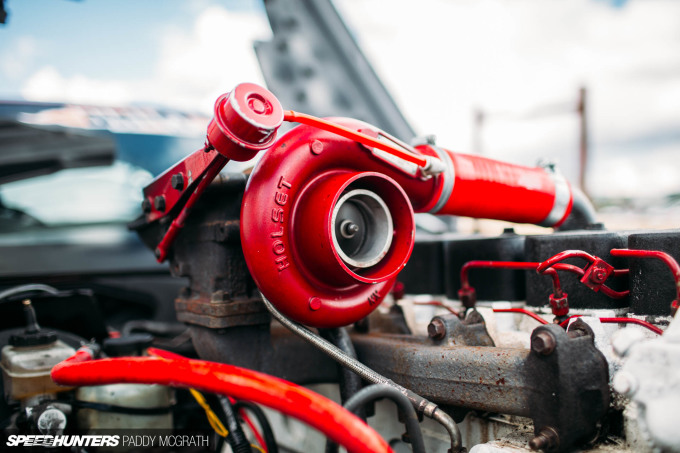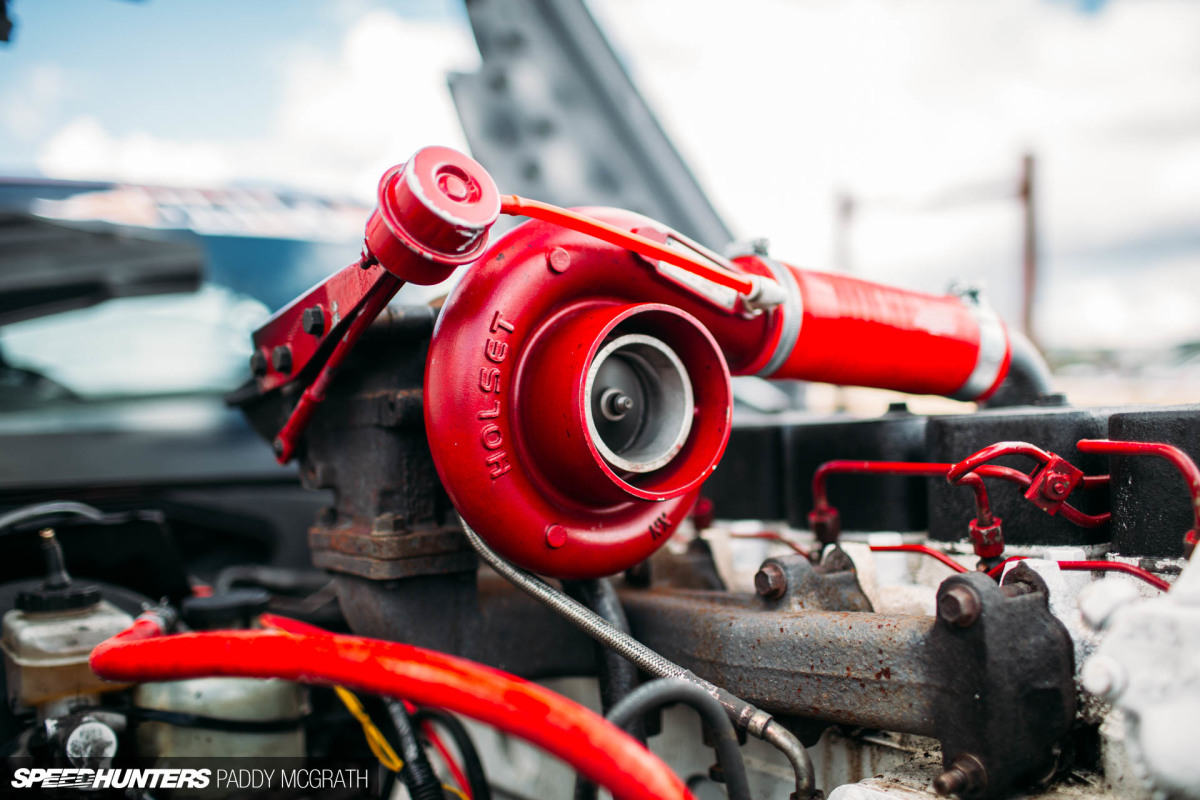 Equipped with a Holset HX35W turbocharger, Comhghan tuned the fuel pump before fitting a boost pin to increase fuel delivery.
For a transmission, he used a Ford ZF S5-42 two-wheel drive gearbox with an E46 BMW 330D differential. The diff, with a 2.2.8 ratio, was sourced from an automatic model.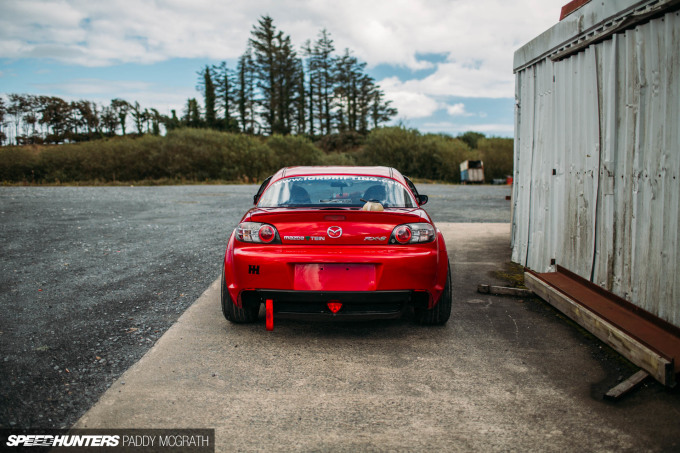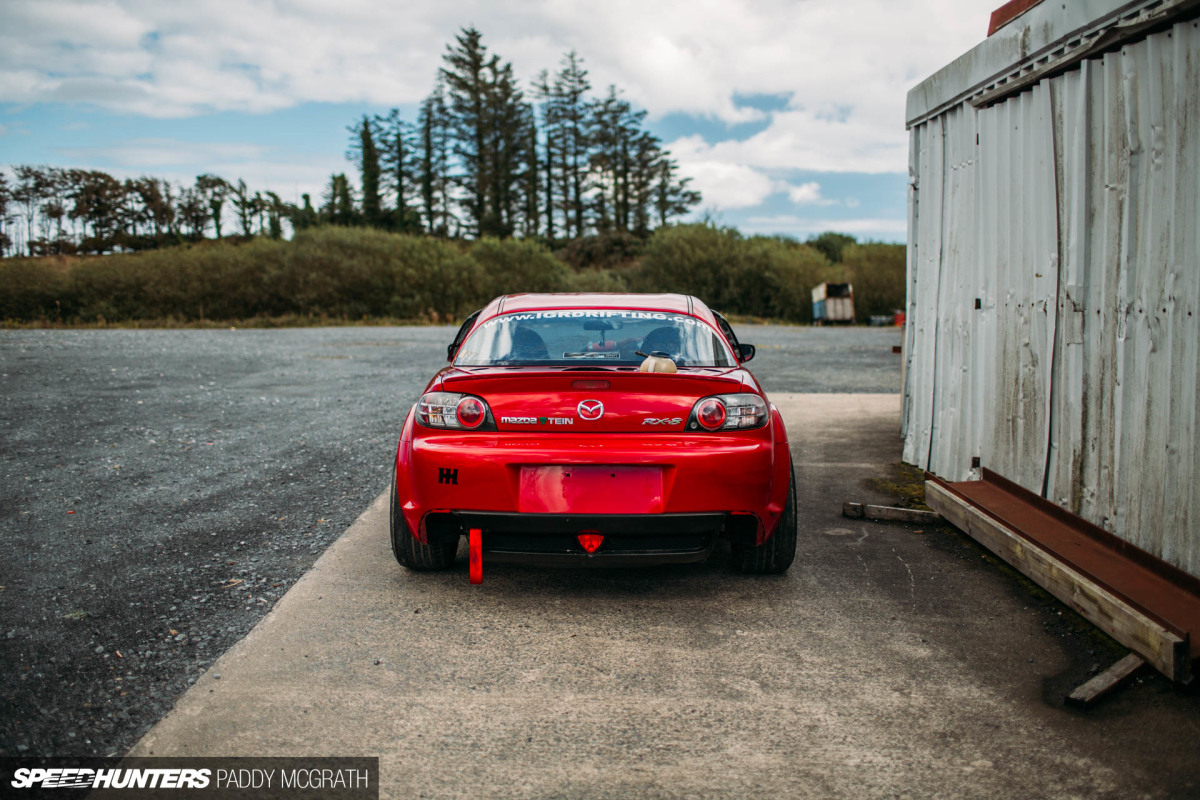 I like how sedate it looks from the rear, until you look through the rear window.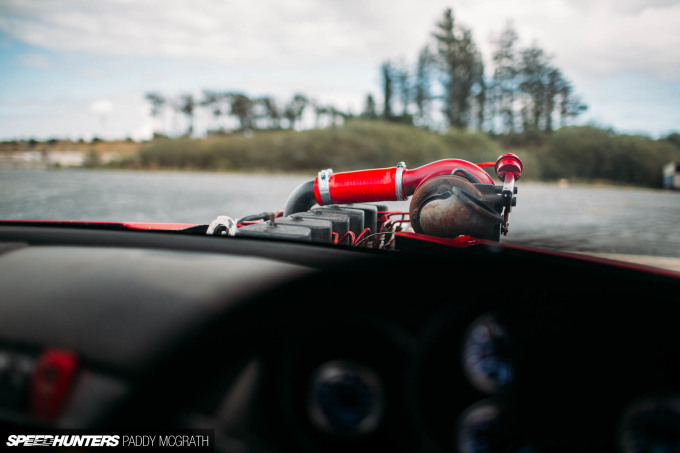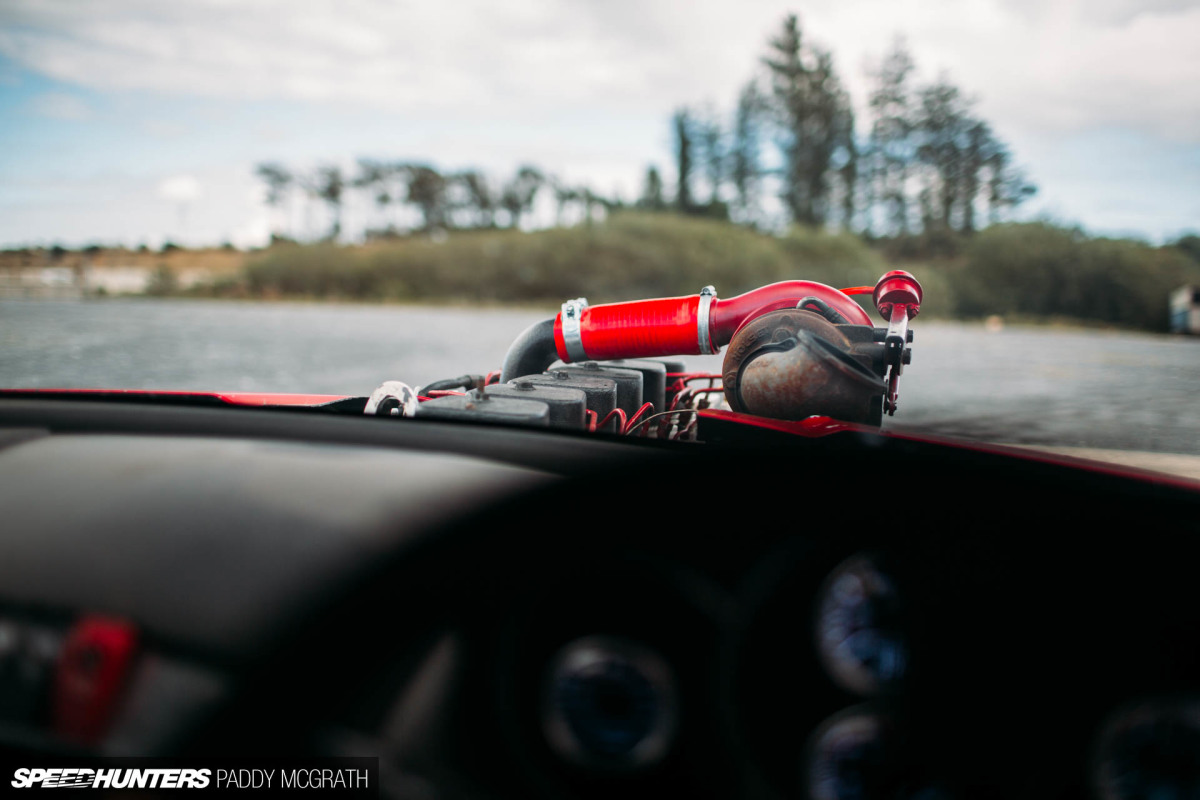 This is the view from the driver's seat. "The overall aim is to evolve this car to match my skill, as I learn to drift," says Comhghan. "I'm a beginner, and the car is at the early stages of being a drift car. So, all going well, the car will surprise people with its drifting ability at the same rate that I'll surprise myself with what I can achieve as a driver."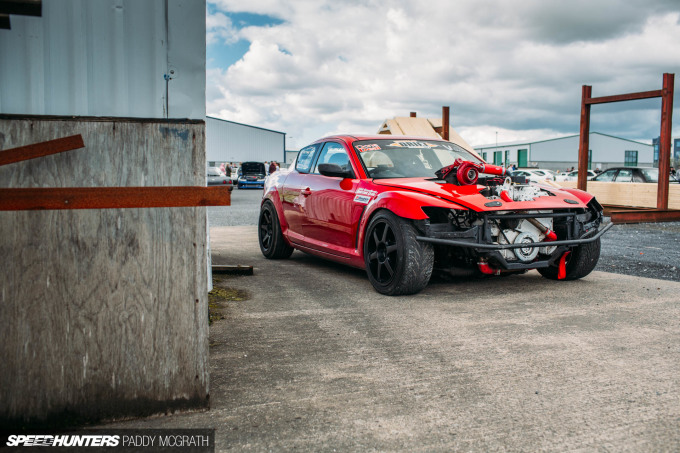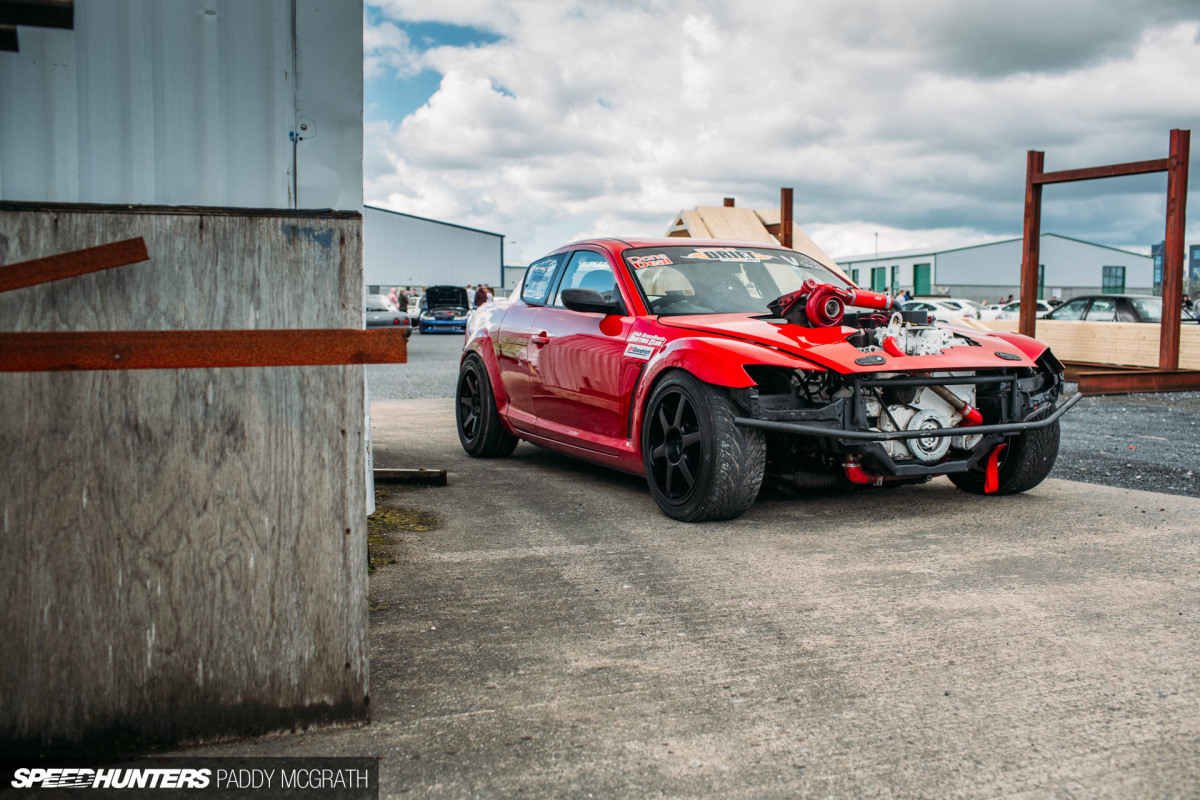 "I'll probably cage it, and add more grip/weight to the back end, while designing and building my own proper steering lock kit."
Comhghan is very much a hands-on sort of person, his hydraulic e-brake setup created with the brake master cylinder of a Toyota RAV-4 and a 37mm spanner is one of countless parts which is testament to this.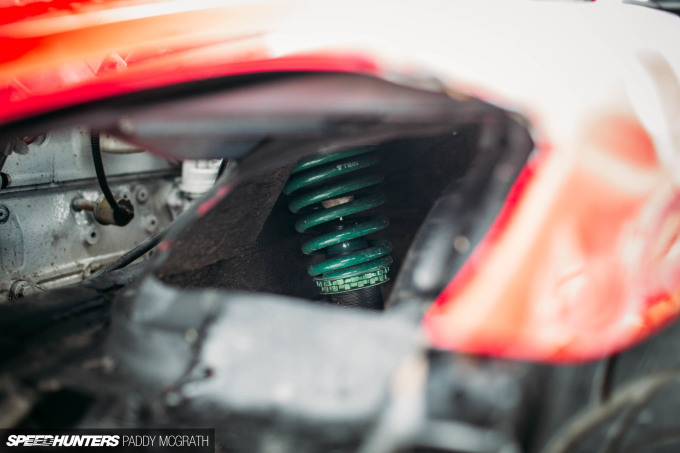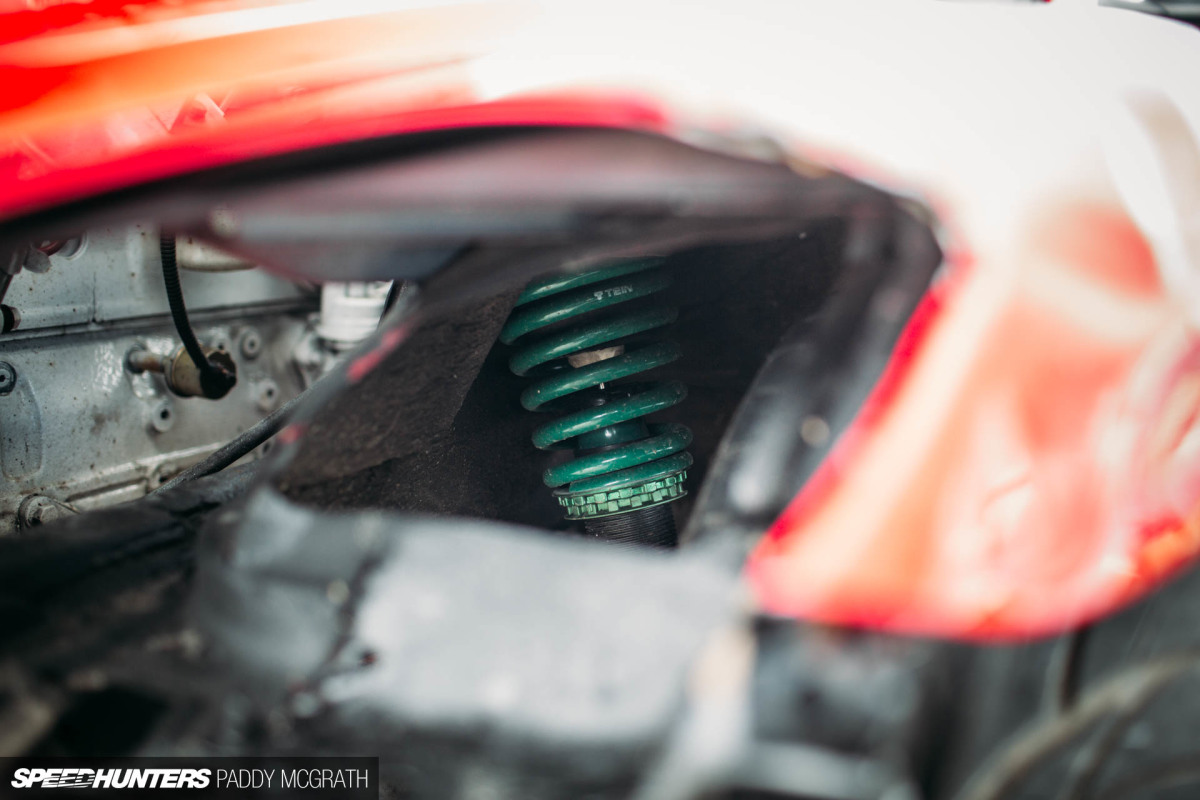 "Other plans are to stiffen the front up a lot, replace the injectors to get more fuel to the engine, and possibly fit compound turbos," he added. "They're not necessary, I've just always wanted to mess with a compound setup."
The RX-8 is the epitome of backyard engineering, and it's all the better for it. It's that quest to do something, just because you can. Of course, there will be bemoaners, but I hope that most can appreciate this for what it is. Absolute lunacy.
Still, at least it's not another V8, right?
Paddy McGrath
Instagram: pmcgphotos
Twitter: pmcgphotos
paddy@speedhunters.com
Cutting Room Floor