Project FJ
I'll be the first to admit that I am not a fabricator nor an expert project car builder; I am all about bolt-ons and little weekend projects. The most I will get away with is swapping a transmission and rear end or changing out suspension, which I did with project Ole Orange Bang.
But when it's come to building my first off-road rig, I've left most of the heaving lifting to the experts. The end goal of course is a reliable truck that I can use to chase races like the Baja 1000.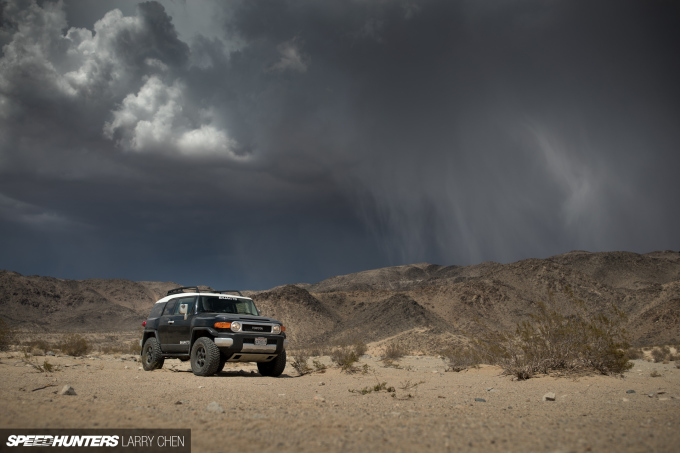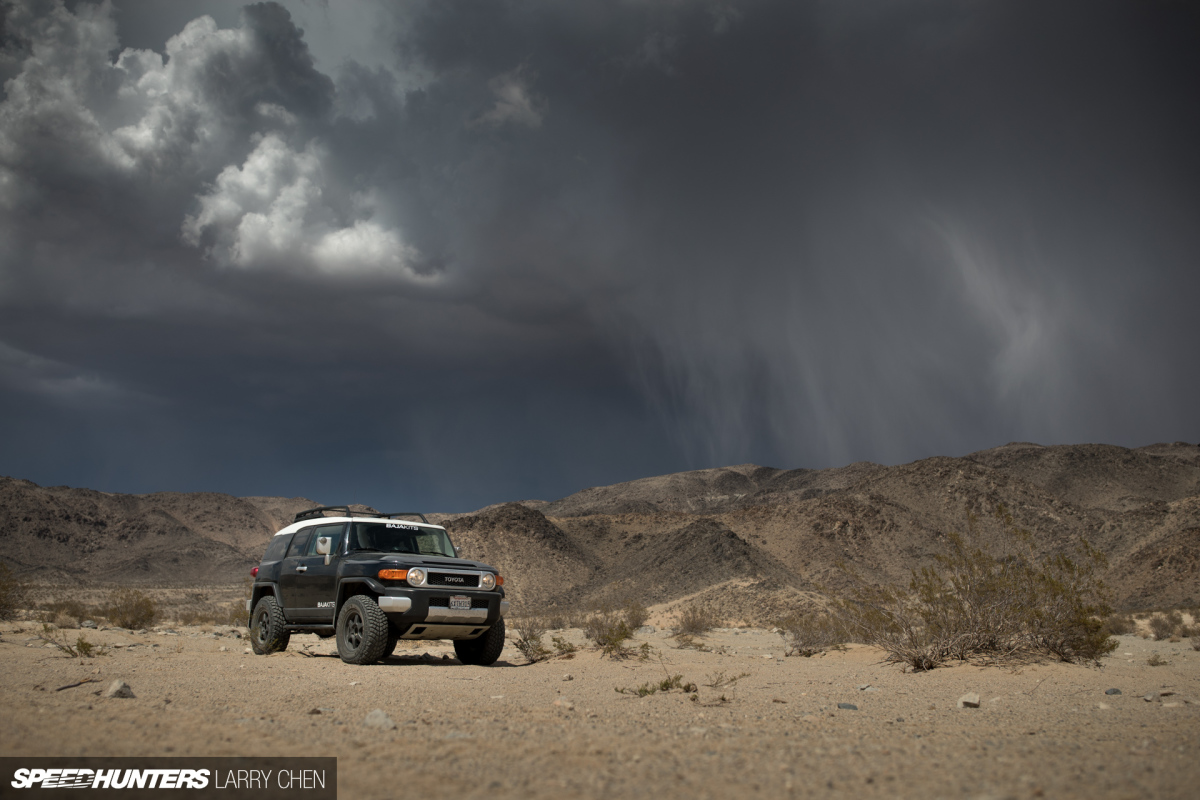 In my last update, Project FJ, my 6-speed manual 2007 Toyota FJ Cruiser, was getting a set of brand new King Shocks. As cool as it was to drive around on the streets with a lifted truck, it was not ready for the trails or any shoots in the sand and the dirt. Next on the list were upper control arms to get the most amount of travel possible from the shocks.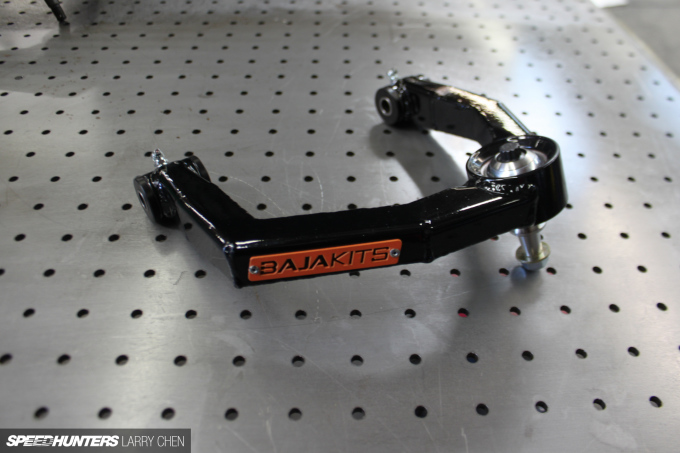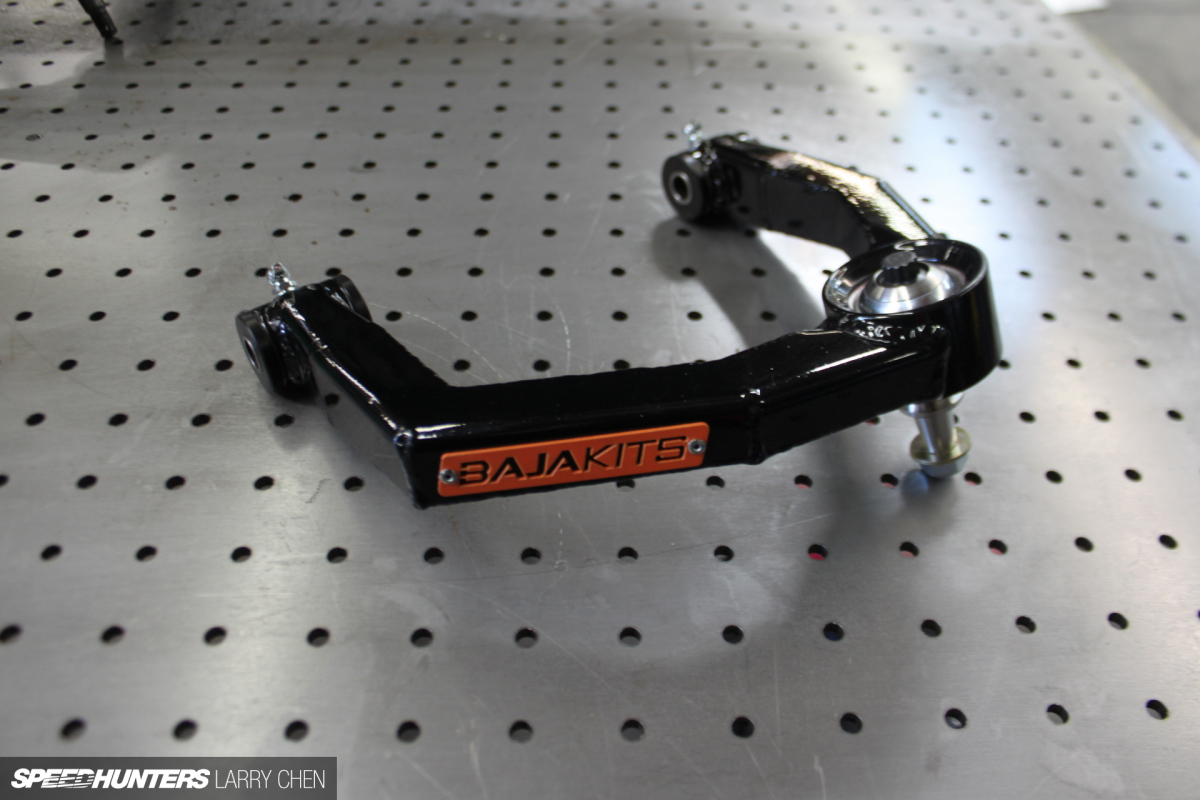 For this, the guys at Brenthel Industries stepped up to the plate with their Baja Kits solution, which is made in-house at their race shop in Southern California.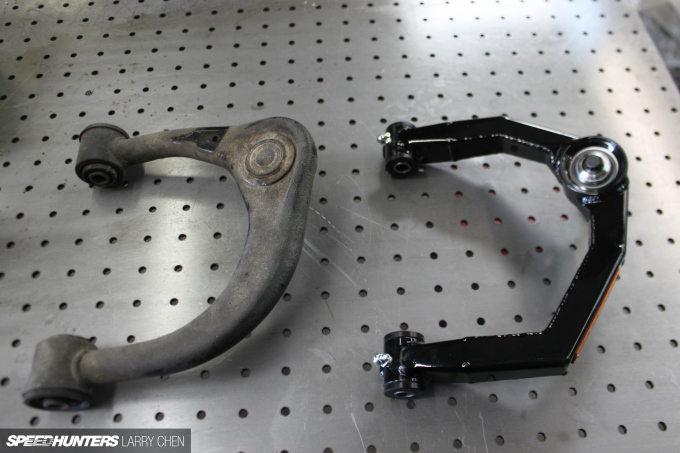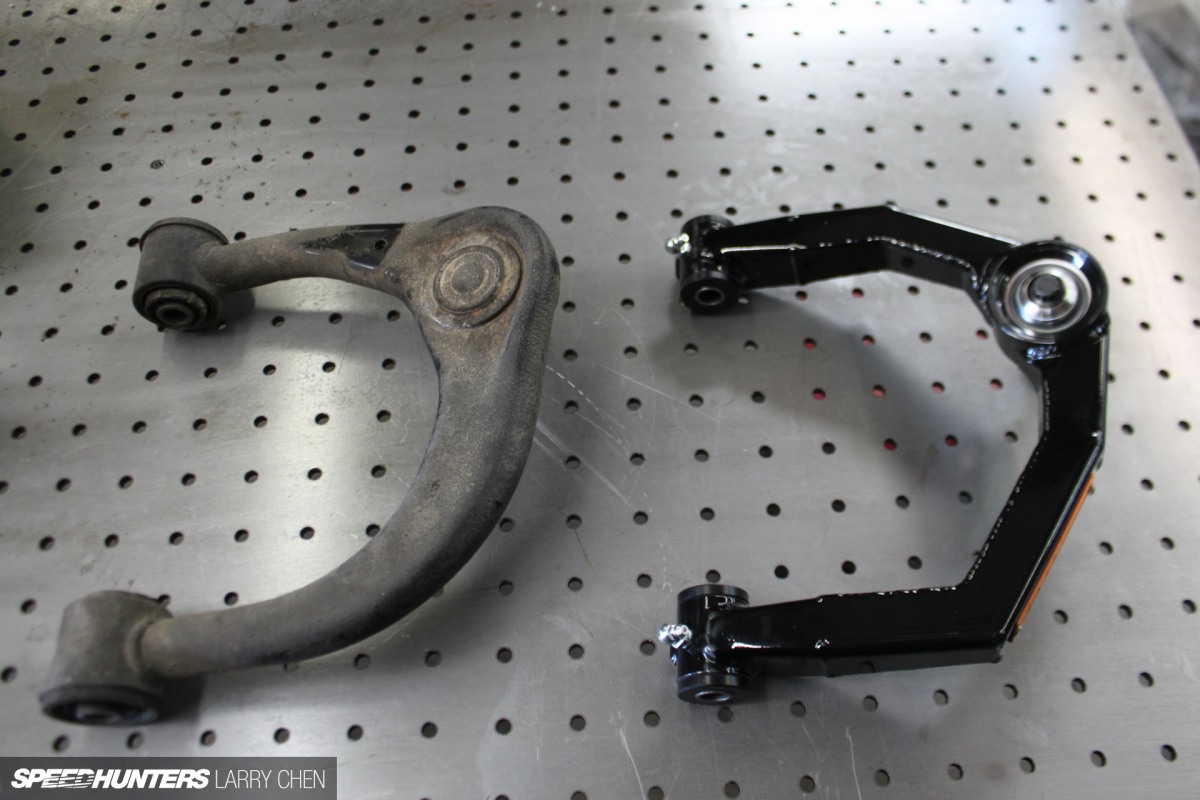 Here is a side-by-side comparison of the stock upper control arm and the Baja Kits unit which increases wheel travel by 35 percent.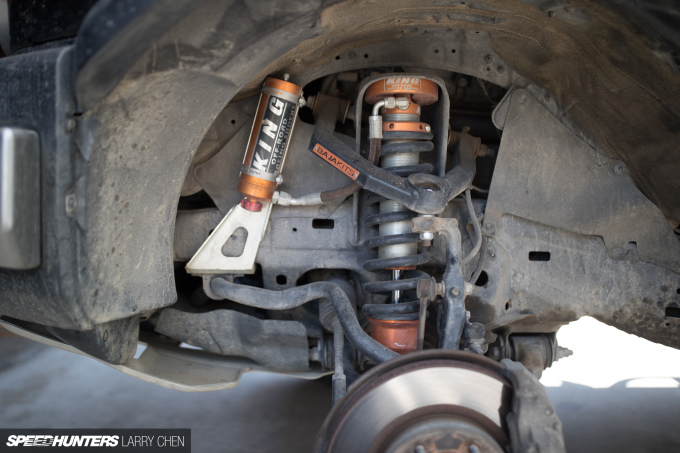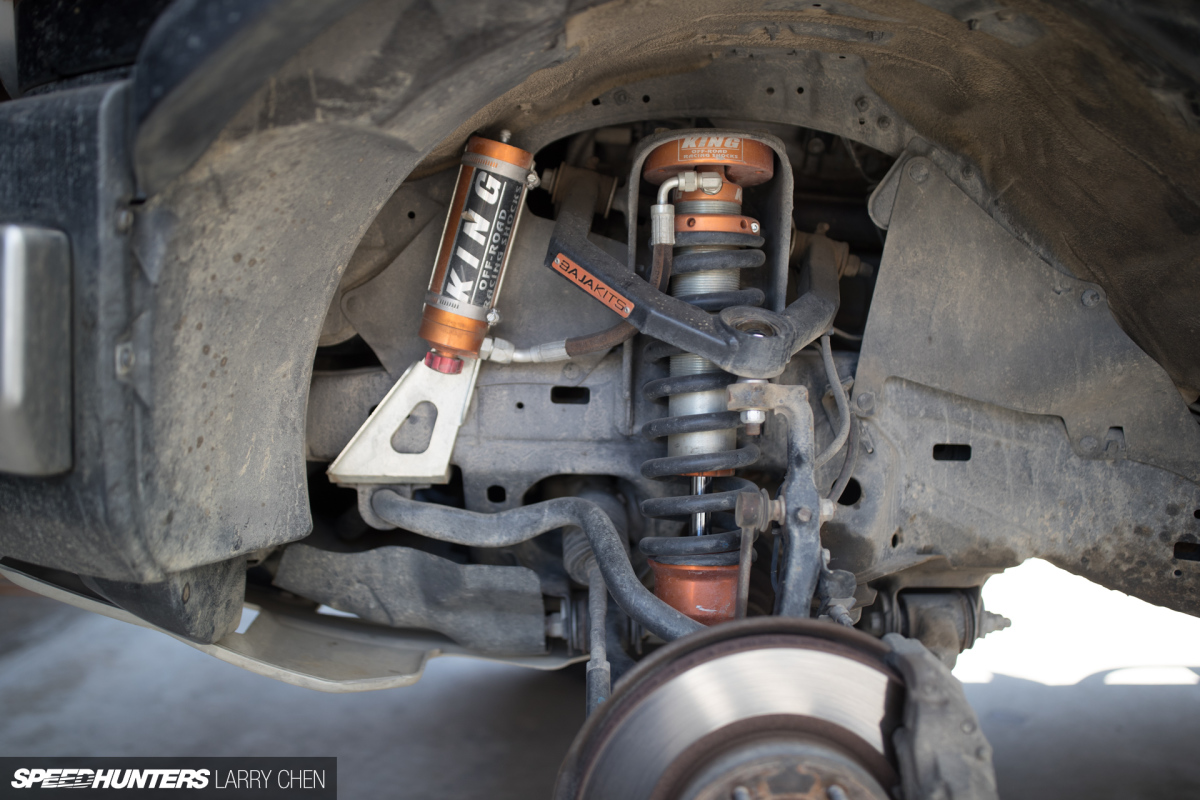 The factory ball joint is replaced with a 1-inch 4130 uni-ball, and the factory inner pivots are also replaced with 3/4-inch 4130 rod ends for more adjustment when it comes to alignment. Everything comes with Grade 9 hardware, and best of all it's all bolt on. No cutting or welding is required.
I think it looks pretty good with the shocks installed, and with matching black springs and the orange Baja Kits badge it pulls the whole Halloween theme together quite nicely.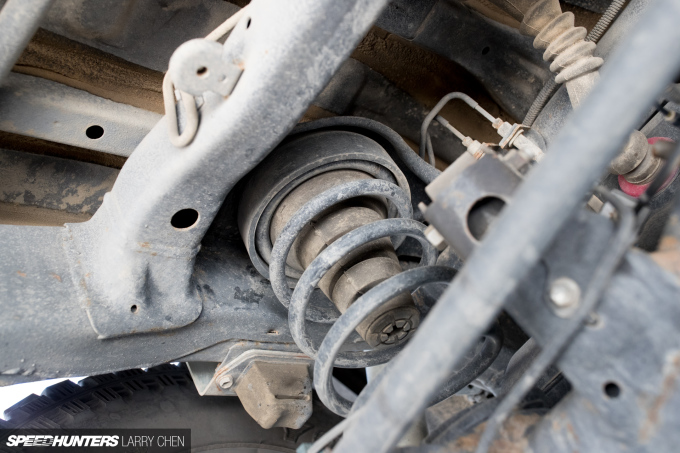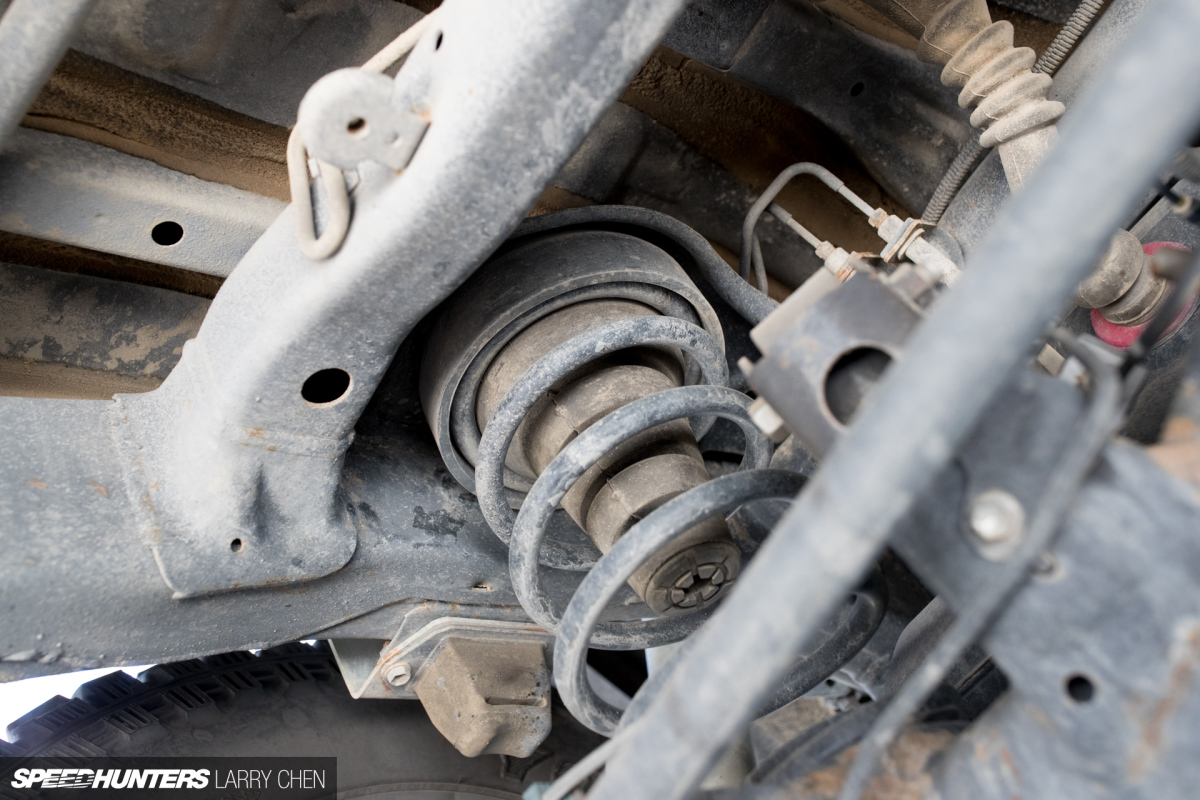 Since the front had a 2.5-inch lift, the rear needed to be lifted too, but as there is no company that makes a spring in the right size I had to just get a rubber spacer to even things out. It's worked out well because the King Shocks front springs were tuned to match the factory rear spring rates anyways.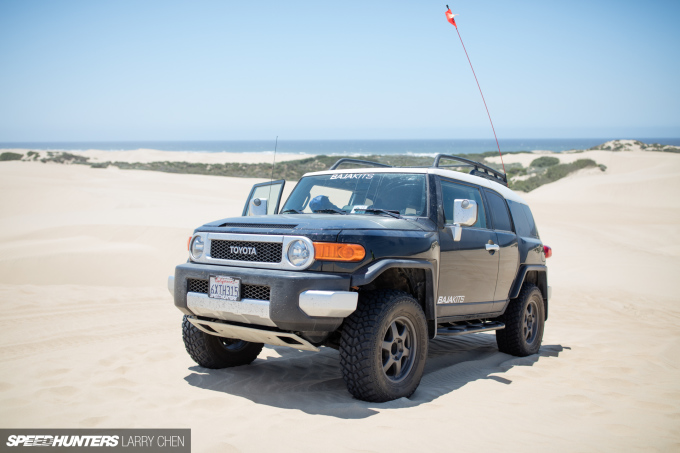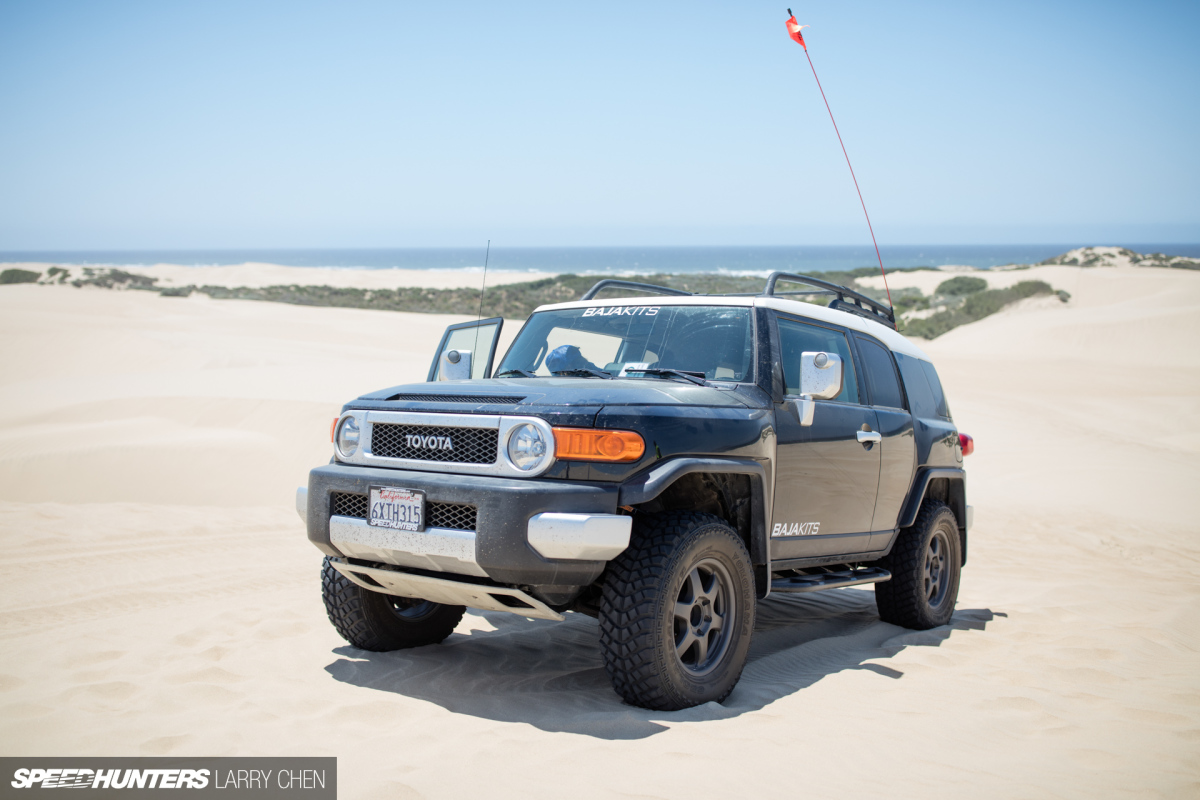 If I over extended the stock front upper control arms I could have damaged them and ended up stranded, but now I can finally take my rig off-road. My first stop was the Pismo Beach stand dunes in central California, where I was on a shoot with the Hoonigan boys.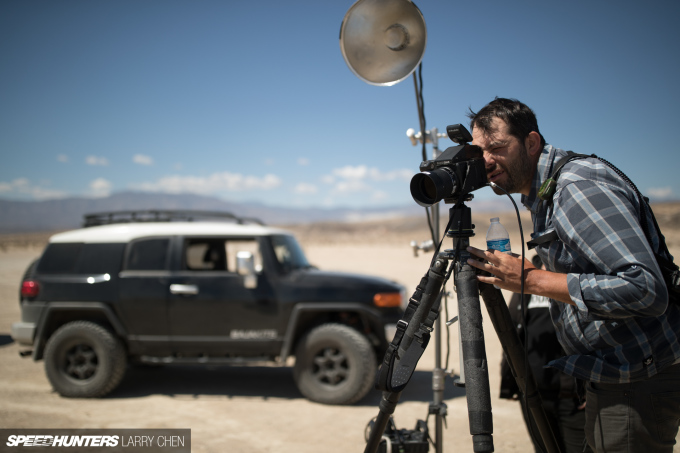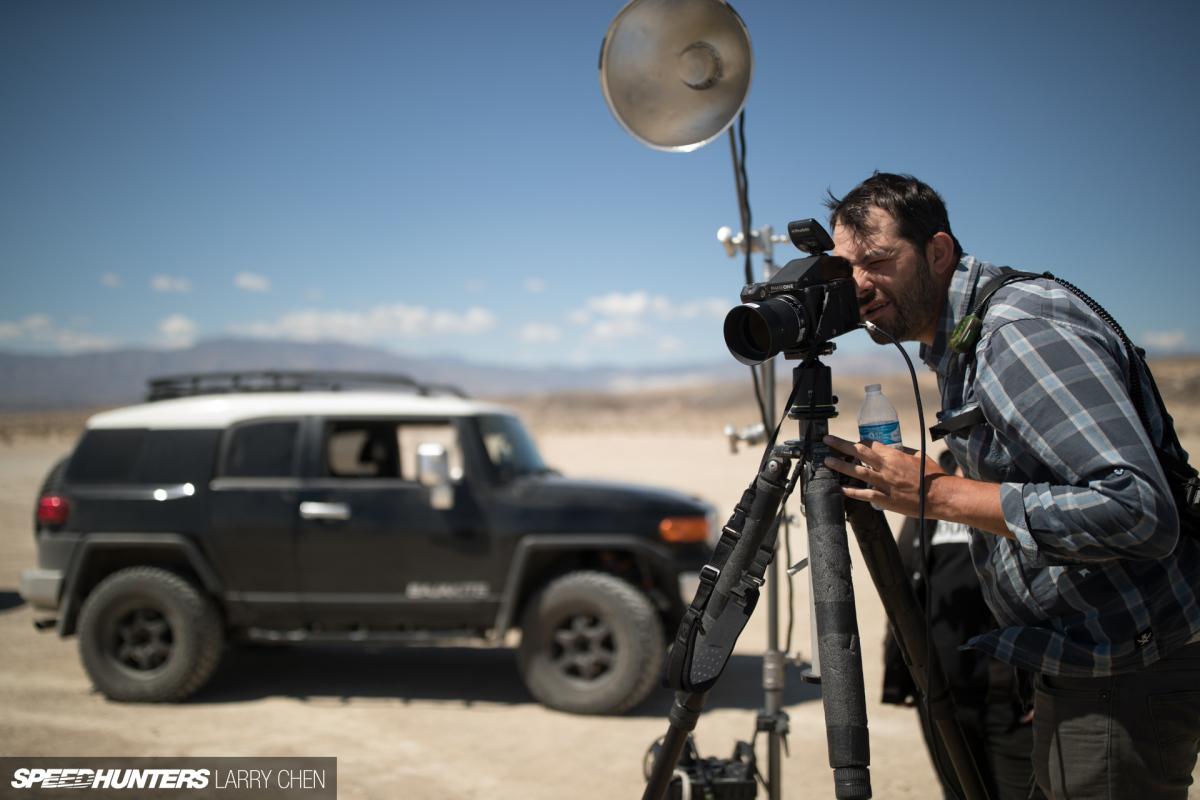 Here's Hoonigan's creative director and Craigslist addict Brian Scotto doing his thing.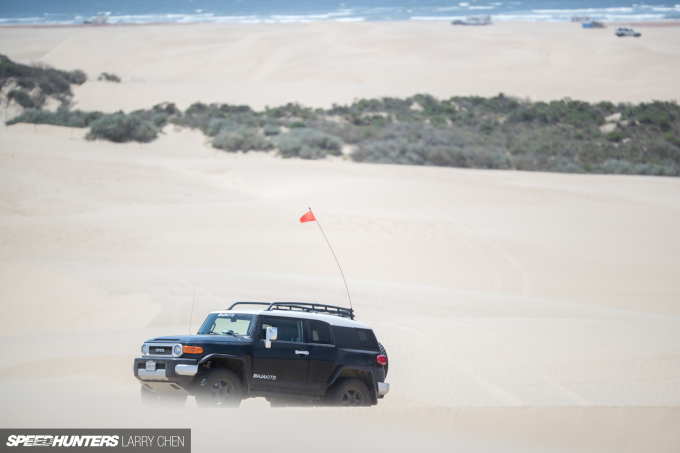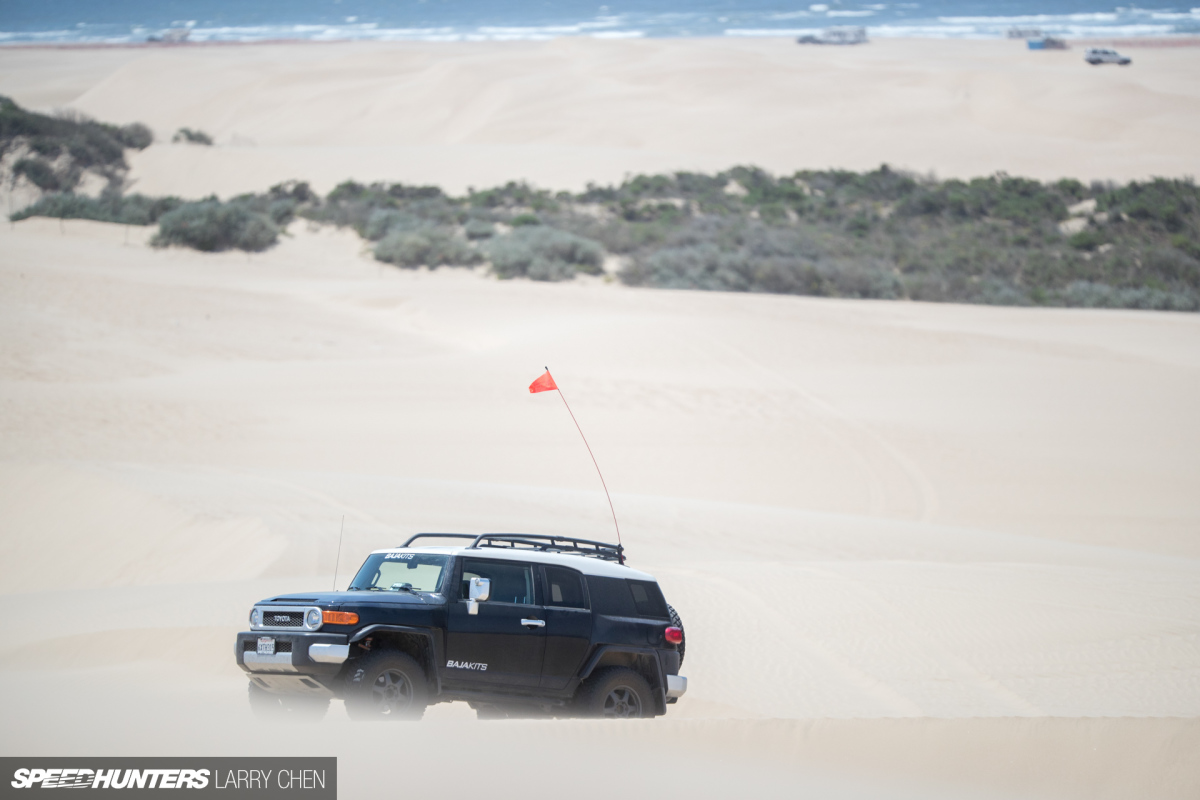 I'd never actually driven on sand dunes before this, but I had ridden with a few buddies so I kind of knew what to expect. Still, it was interesting to do it for the first time in my own truck.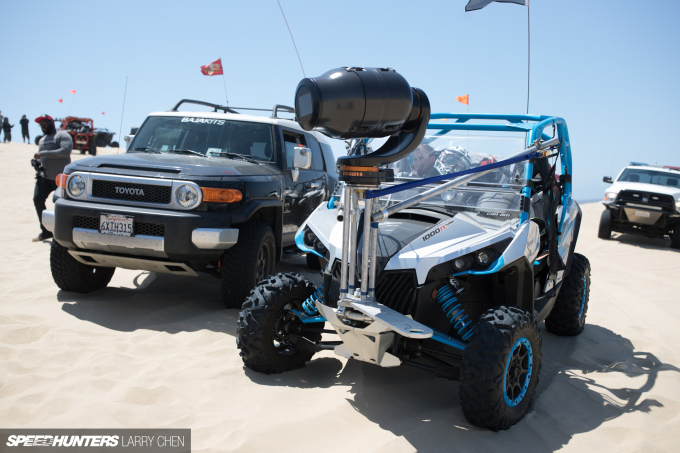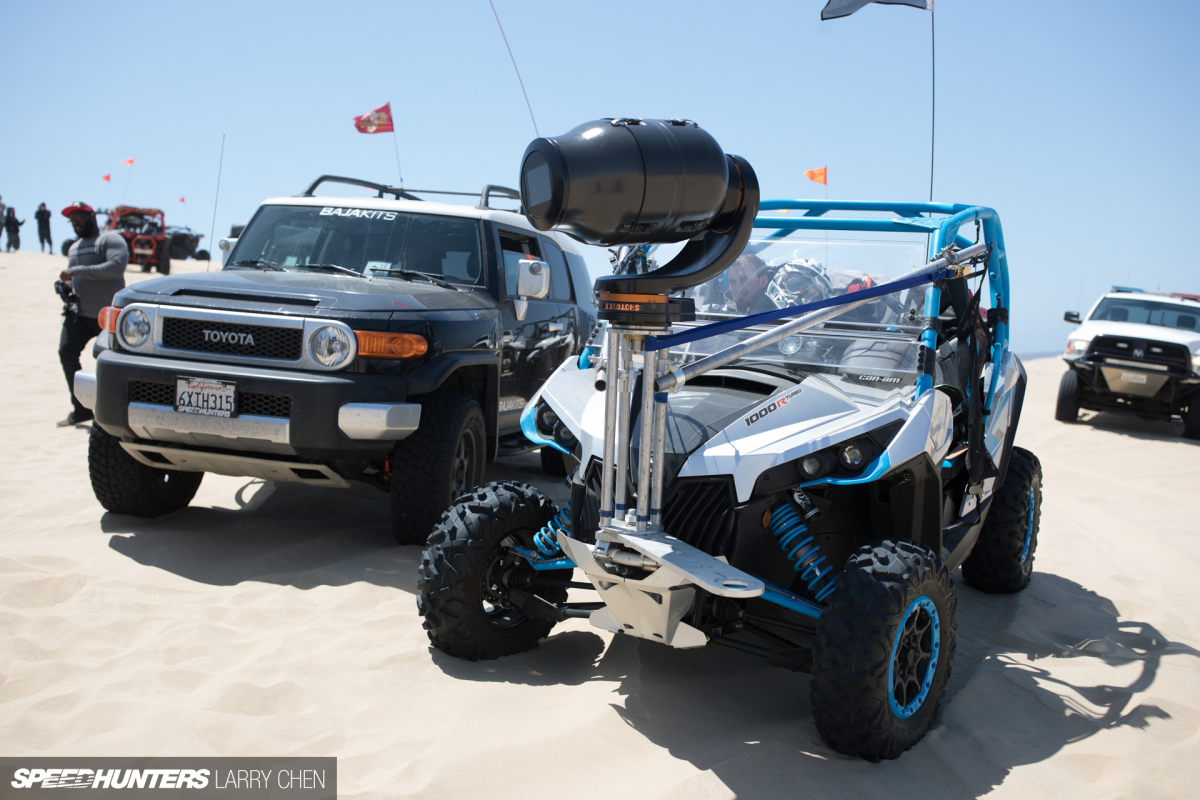 I was shooting stills on the set of a commercial so I needed to get around quickly and effectively with all my gear. The FJ worked perfectly.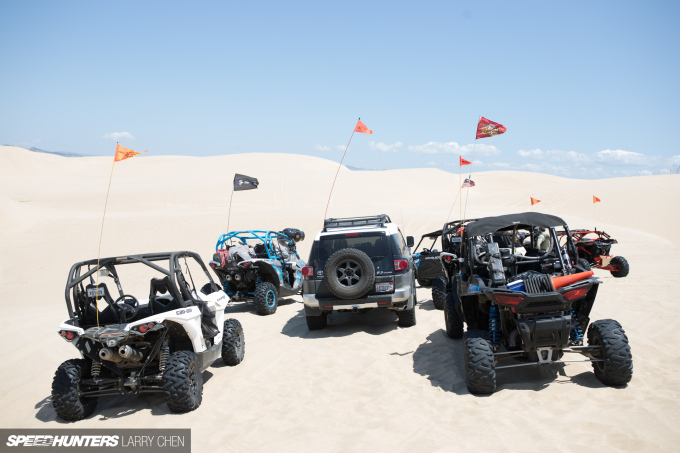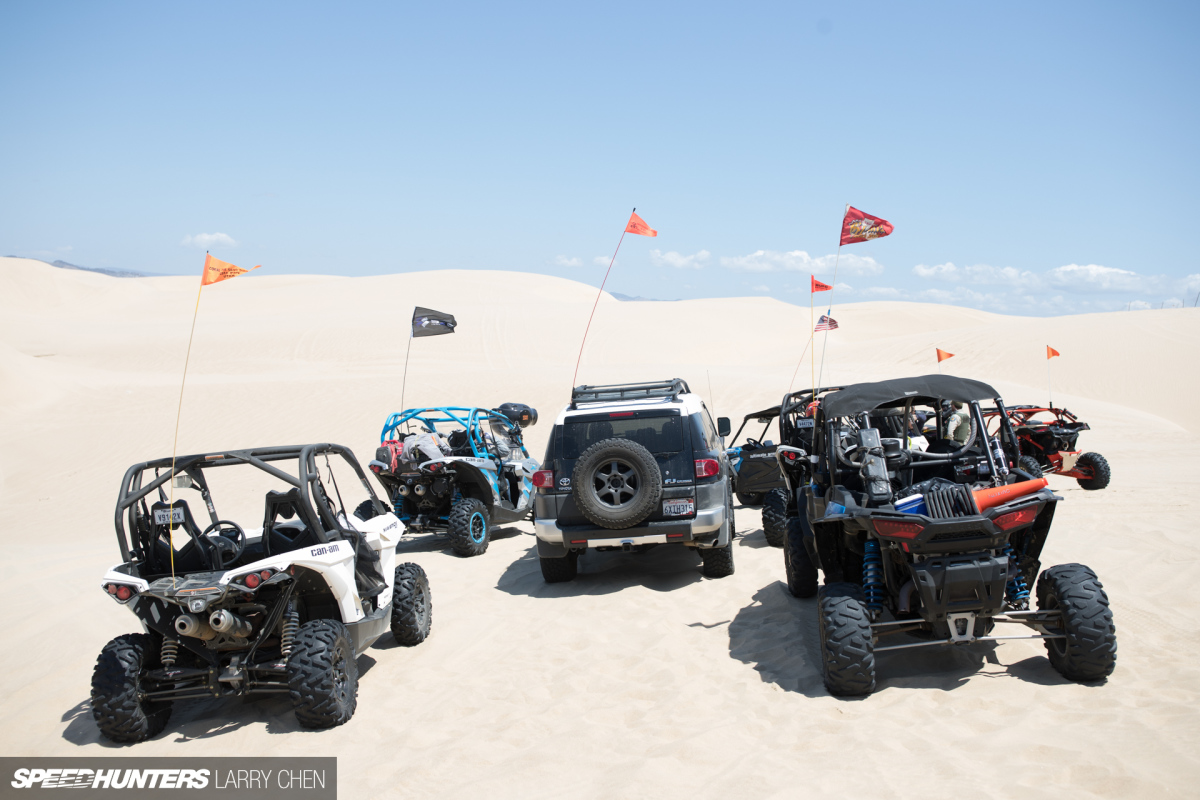 No one suspects that I am not one of them… But seriously, I lowered my tire pressures on all four corners down to 18psi and left it in 4WD high with the center diff locked.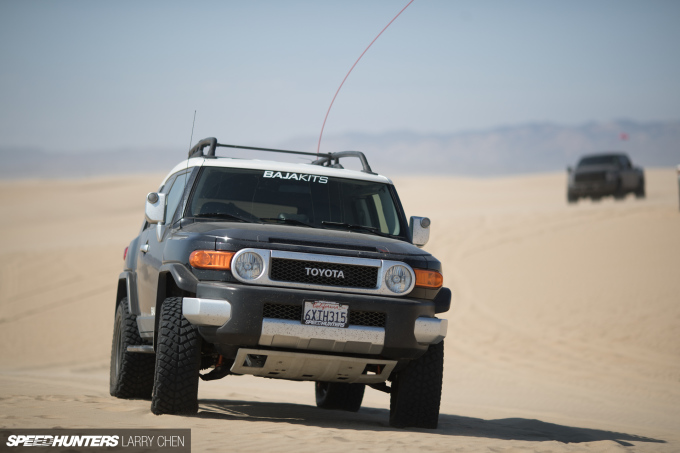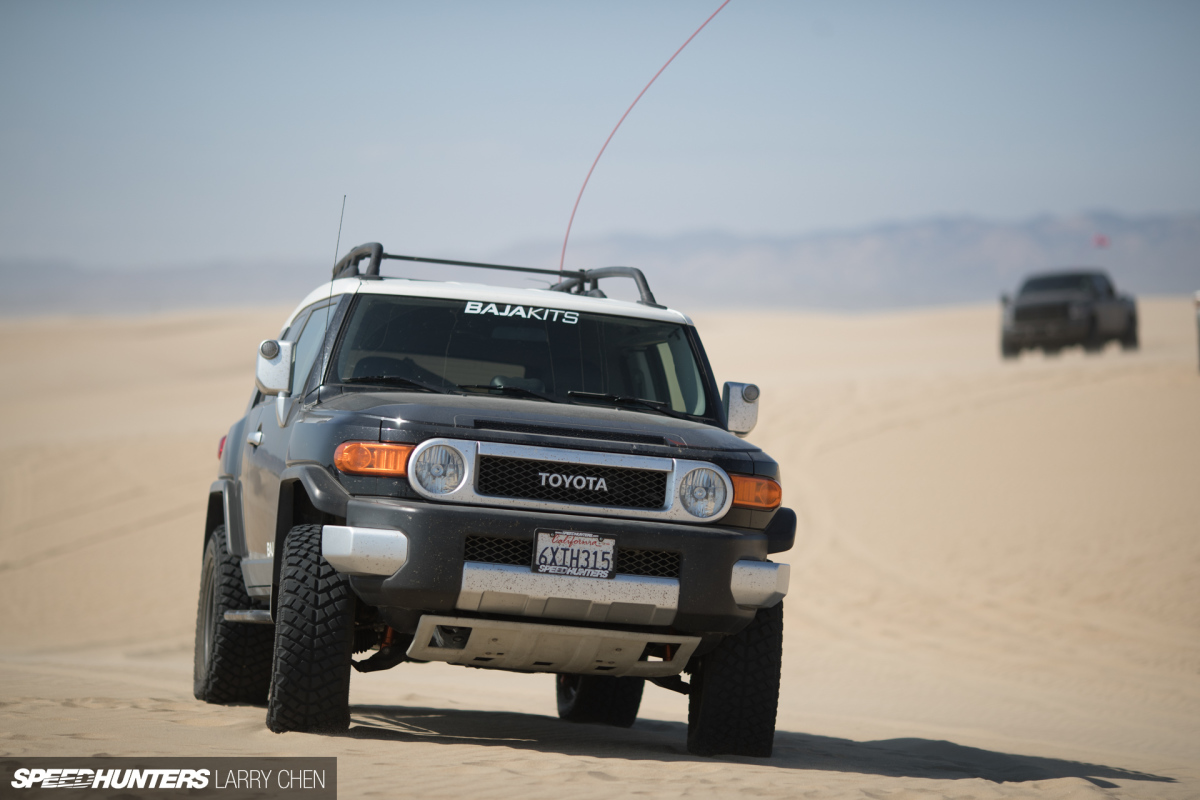 It was a real pleasure to go up and down any dune surface, and it handled amazingly. I don't feel every bump like I used to.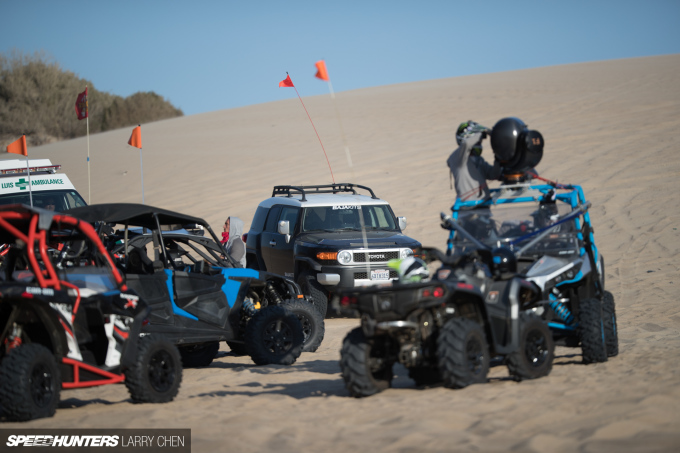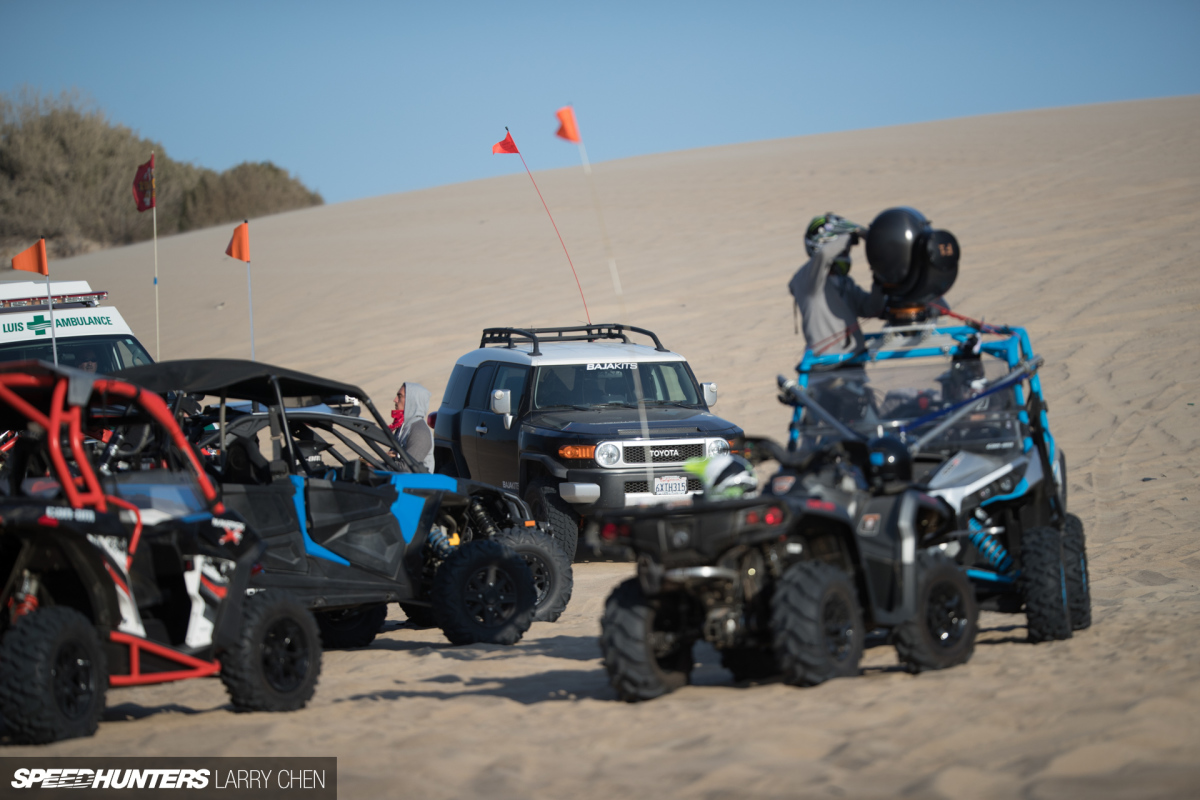 While it's awesome to have a UTV as a production vehicle, the open design does not shield you, your passengers or your gear from the elements, and in the sand you get blasted. Riding in the FJ, it was also nice to be able to enjoy a bit of air conditioning in the dunes in between shot setups.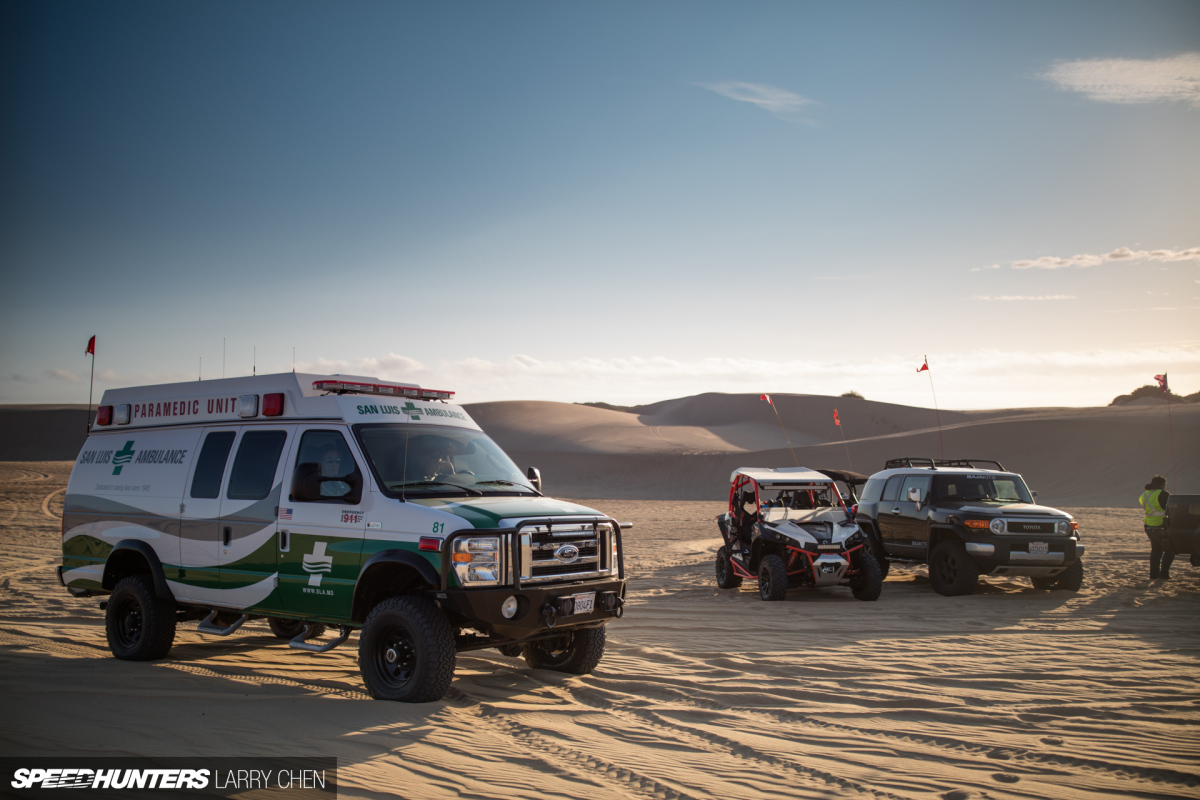 Check out this awesome ambulance. We didn't have such good luck at all of our shooting locations; I had to pull out this poor soul when he got buried up to his axles at our next location.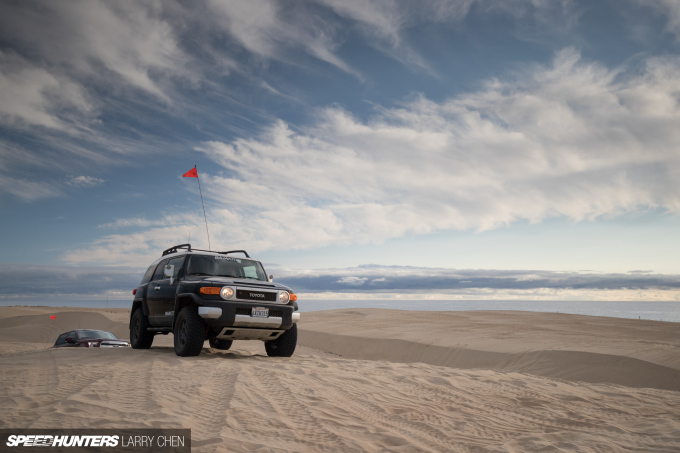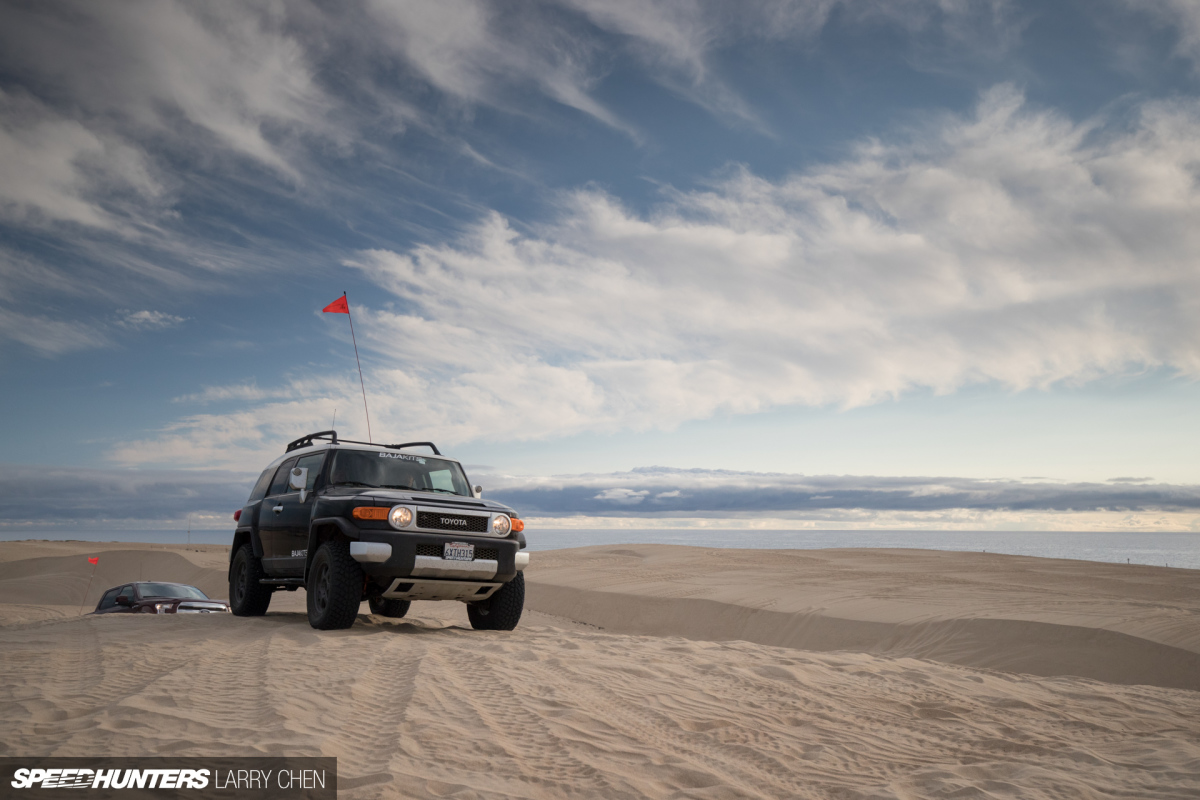 The fact that my FJ is a 6-speed manual version made it easy to get around in the dunes. I just left it in 1st or 2nd gear, and did not get stuck even once during the three days we were hanging around on the sand.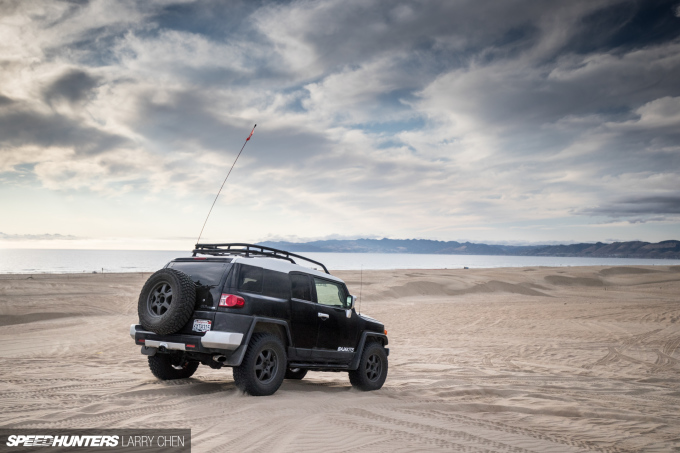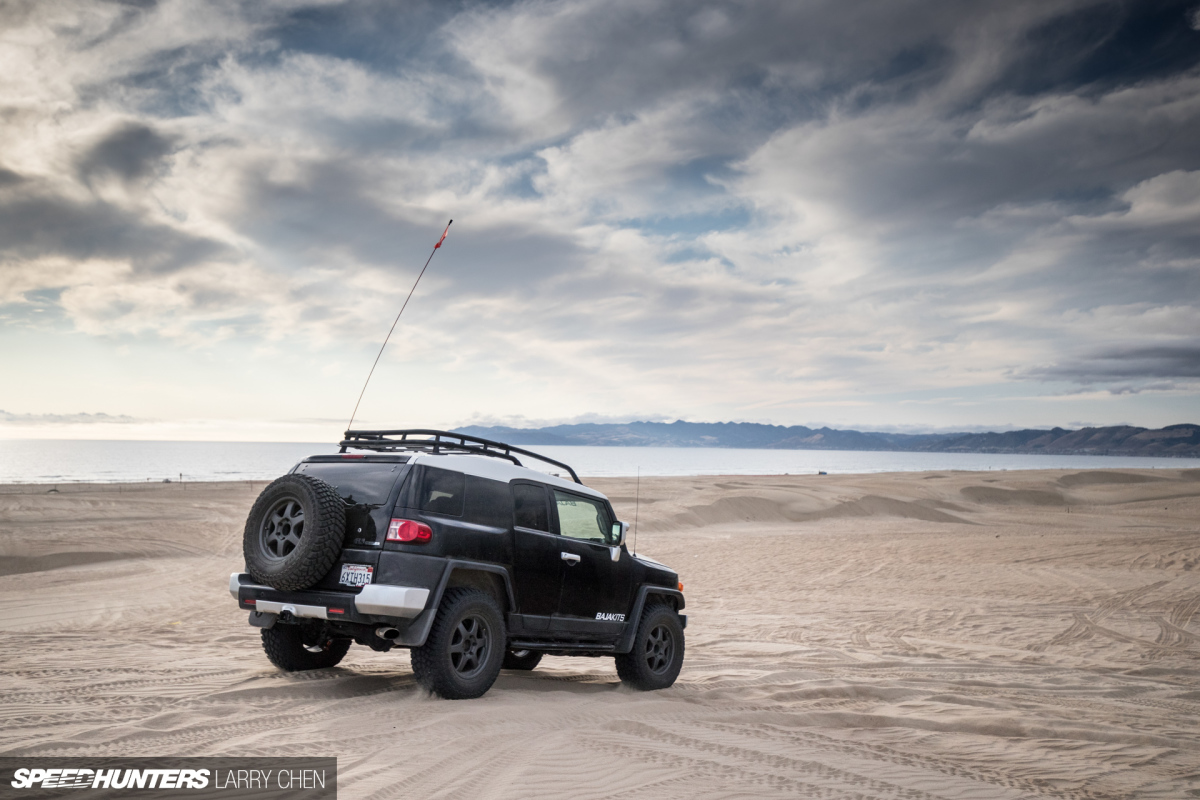 So what was next in terms of upgrades? Well, considering mine is a first production year of the FJ there were some problems that Toyota figured out and fixed in the later generation. If I wanted the same sort of reliability I would have to do a few minor upgrades.
Reliability
One of the major weak points on the first generation FJ were the motor mounts; the frame would actually crack right where the mounts were welded. Lucky for me, DMZ Fab & Race Prep in Southern California make a perch upgrade that adds rigidity to where the mounts normally crack.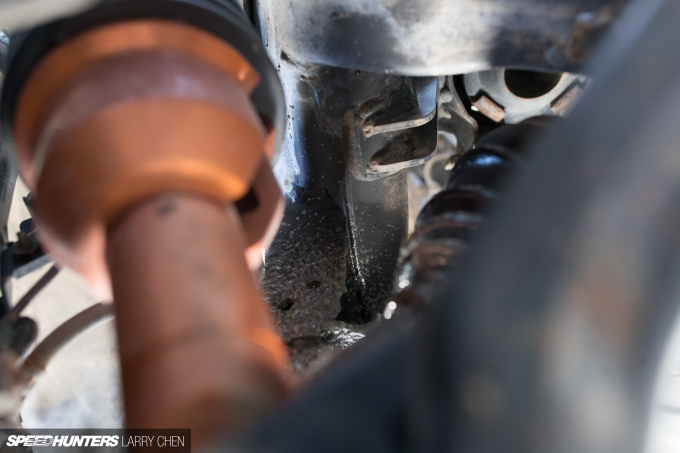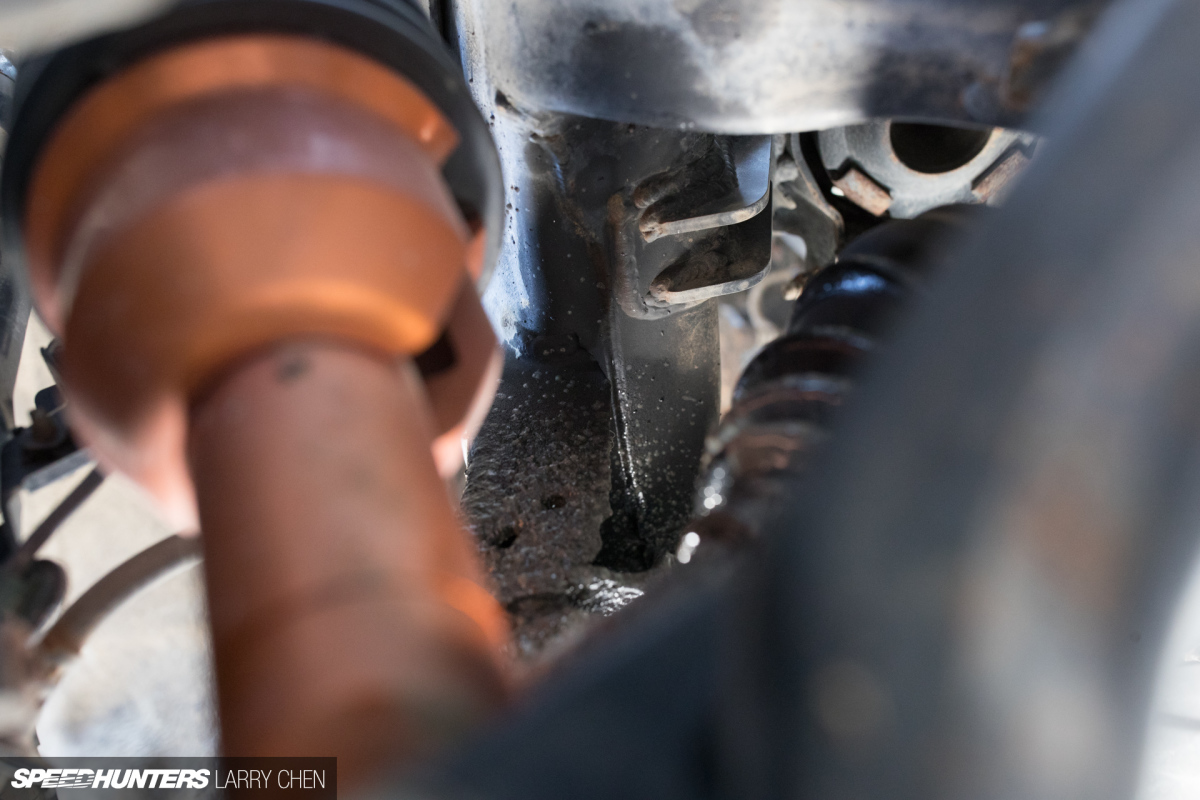 While I could have had any shop weld the plates on, I took the FJ to DMZ since they invented the mod to begin with. I feel much more confident beating on the truck with the perches installed.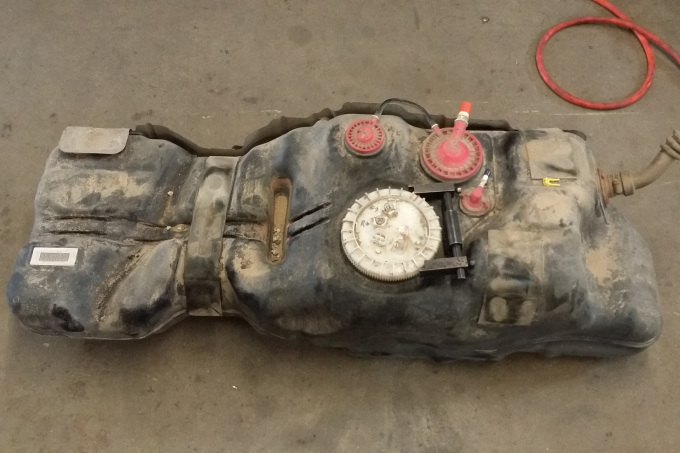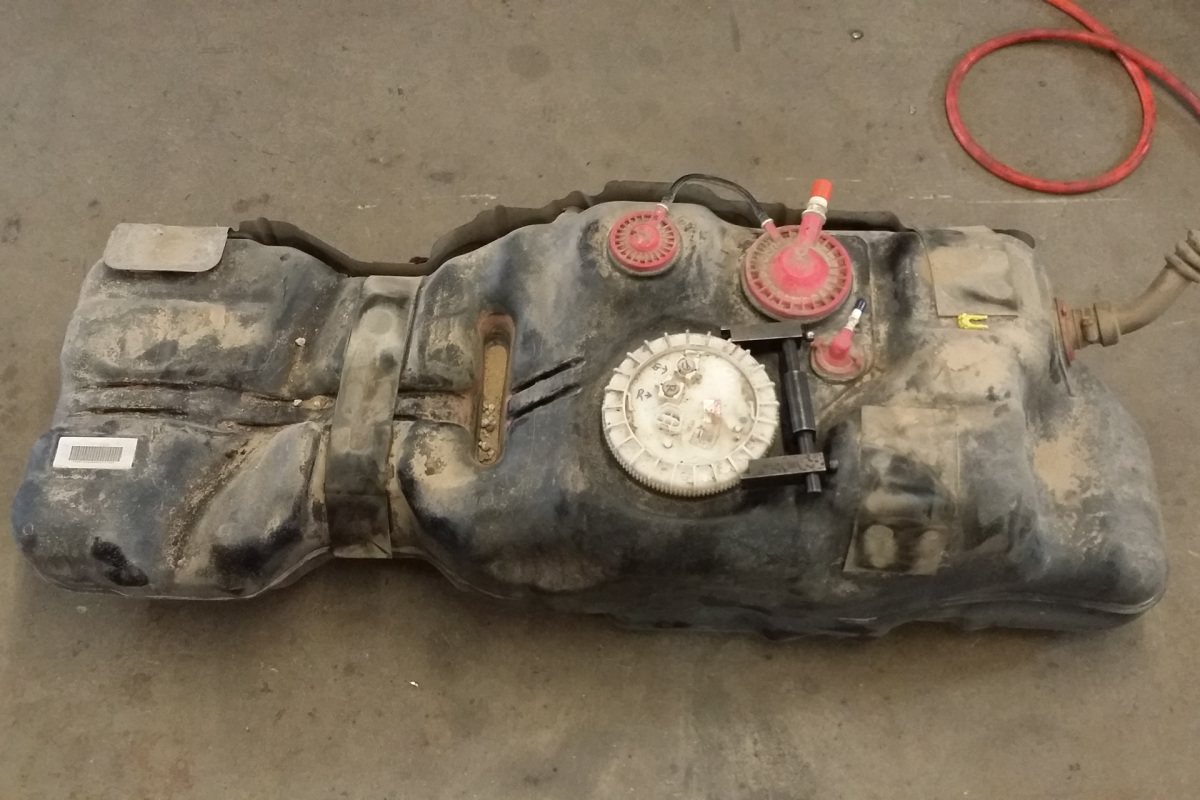 Next up was an upgrade to the stock fuel pump and filter. The factory setup features a weird combo unit that has everything inside the tank, which sucks when the filter needs to be changed. This is also fixed on the newer generation FJ.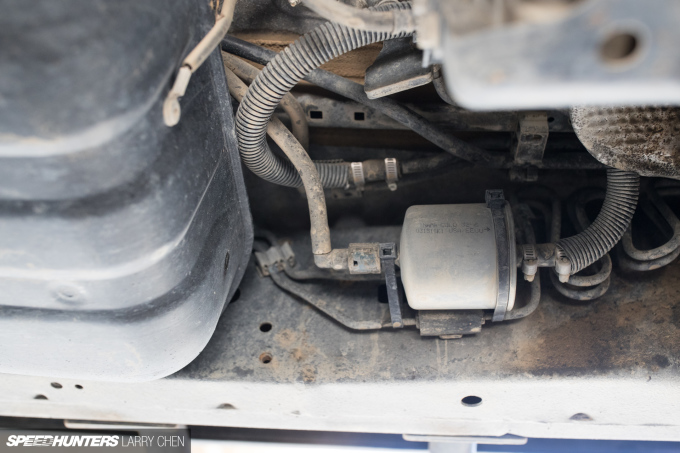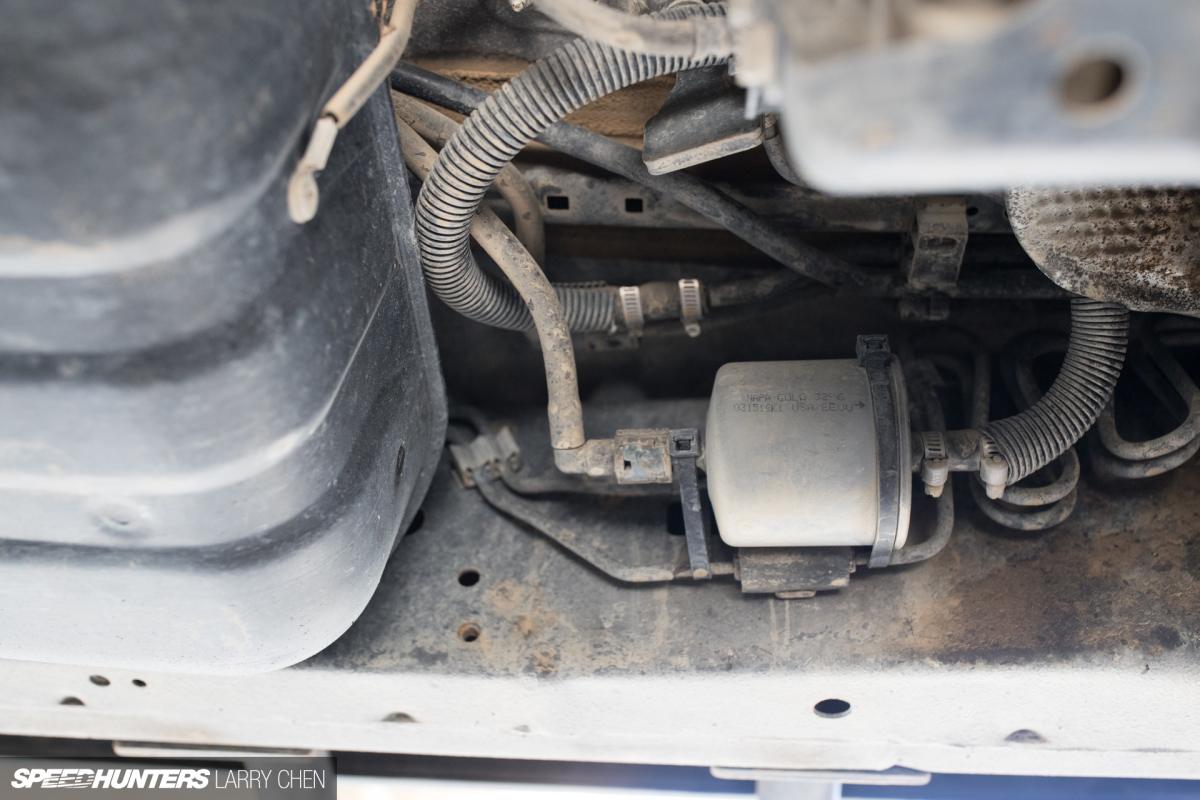 The good people at Underdog Racing Development (URD) make a kit that converts the stock system to a Walbro 255lph fuel pump and external fuel filter, which has given me a lot of piece of mind. Now I don't have to worry about the internal filter clogging up when I'm in a place where it would be difficult to change it.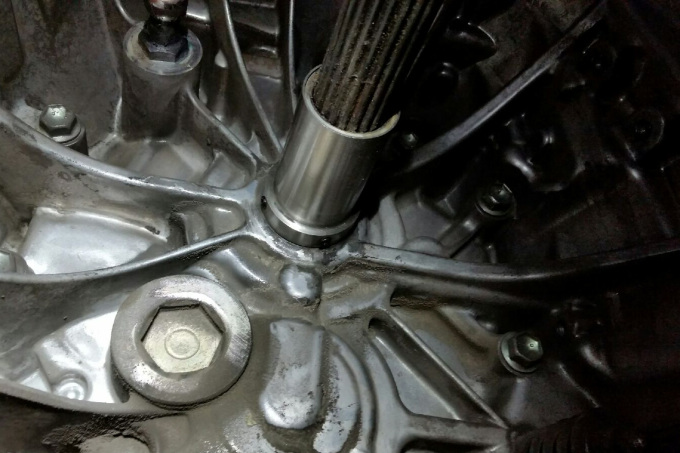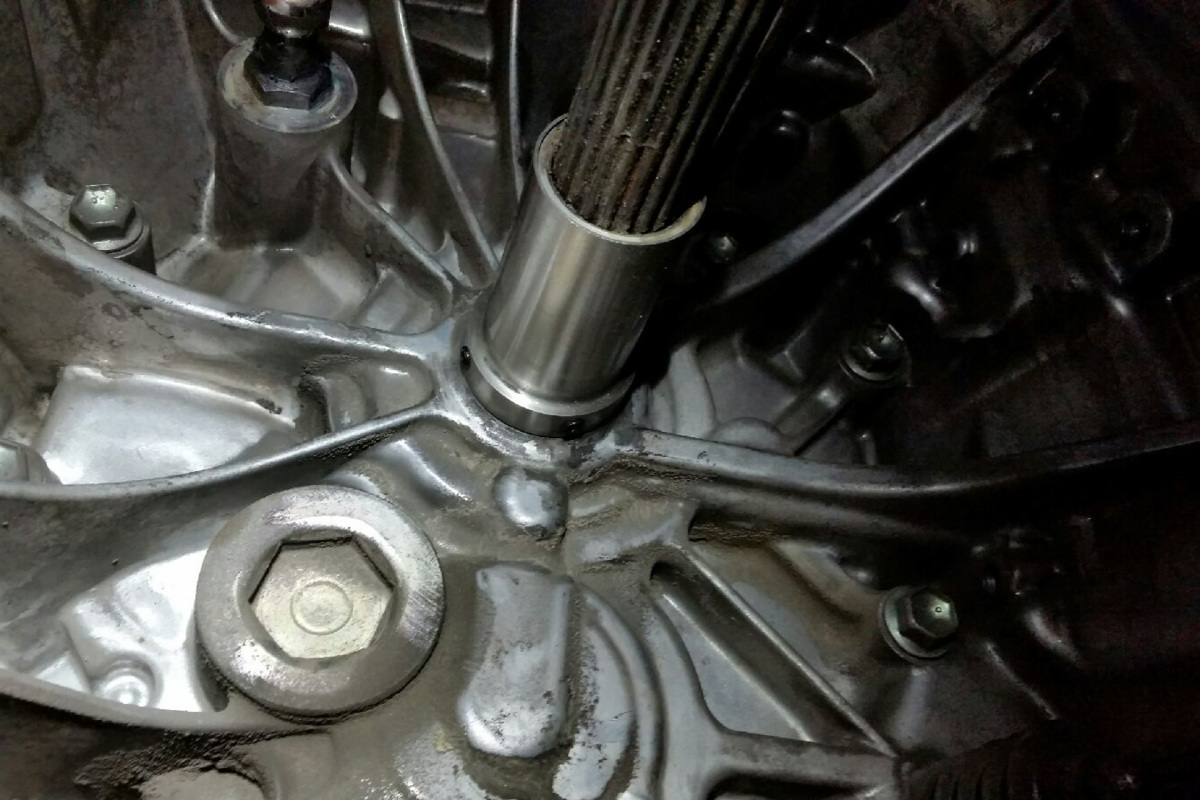 The final issue was a real pain in the ass to deal with. The quill that the throwout bearing rides on is made out of aluminum on these 6-speed manual transmissions, and the metal is so soft that over time it actually wears down. On my FJ, it made a terrible rattling noise as the throwout bearing was not held in place anymore, plus there was really jerky gear engagement.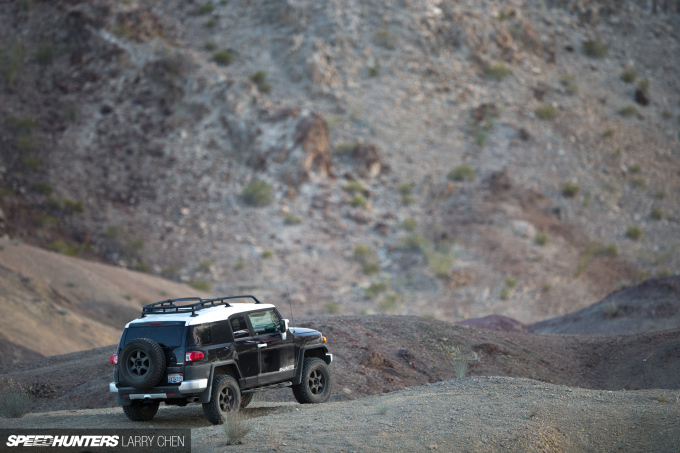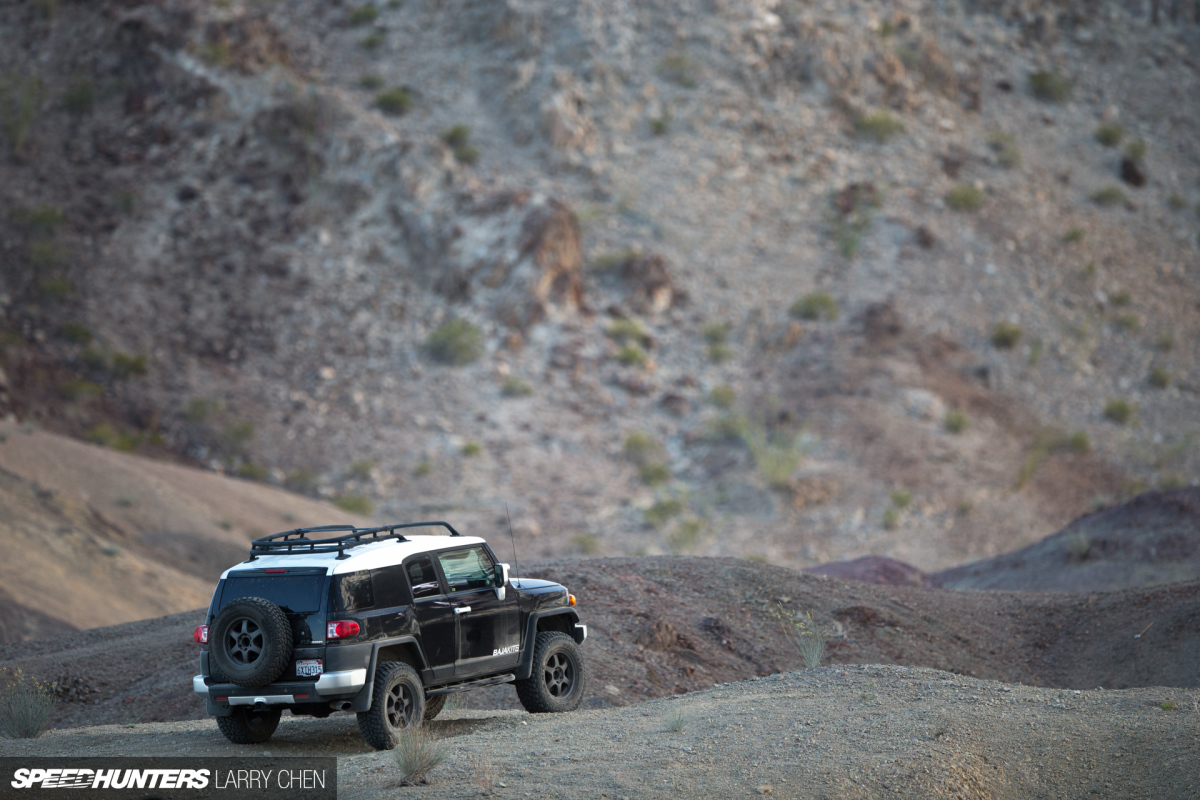 URD has a fix for the problem, a kit that includes a sleeve made of 303 stainless steel that slips over the stock aluminum unit and a different throwout bearing. Apparently this is also something that Toyota addressed on the newer generation.
Now the truck is so much better to drive. It's much easier to engage the clutch from a dead stop, and there's no more whirring noise when I push it in.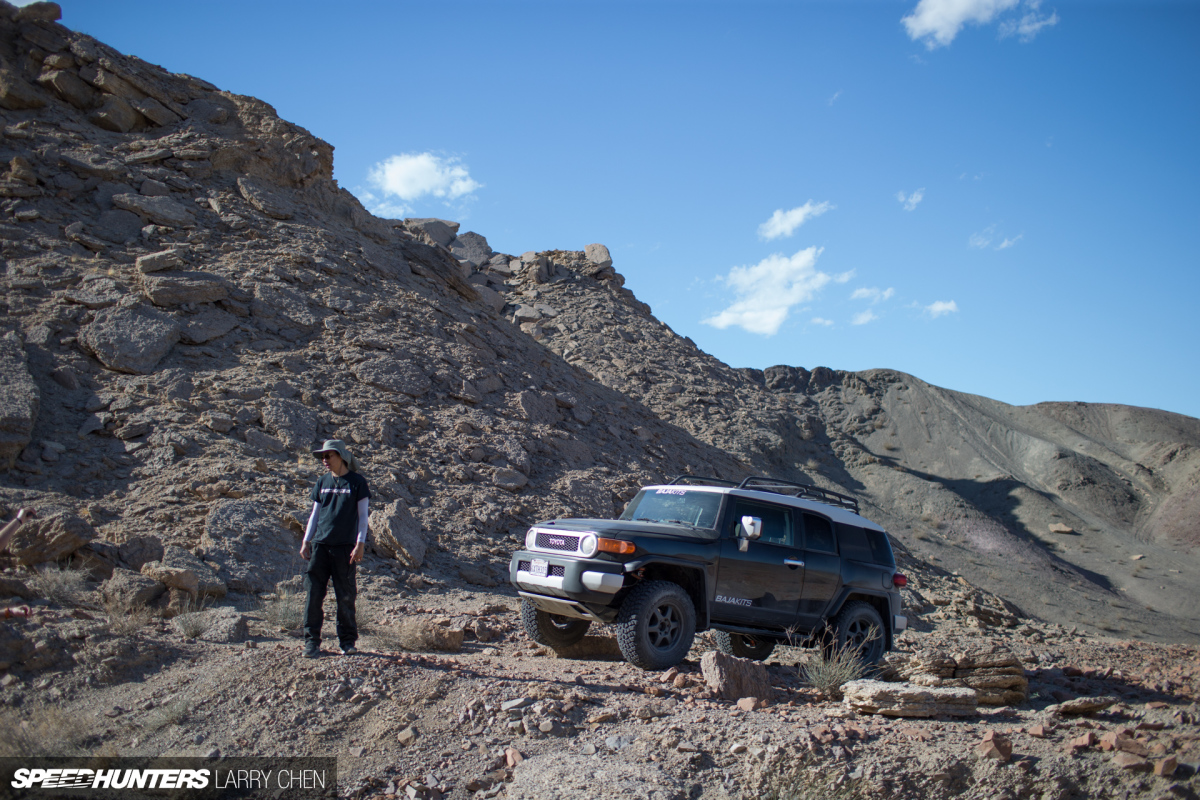 I knew that I was going to be in for some troubles getting the first model year of an all-new truck, but almost everything I've done has been preventative with a few select performance mods on top. While I've toyed with the idea of adding a supercharger it's just not feasible at the moment; there are so many other things I need before adding more power.
Optima Battery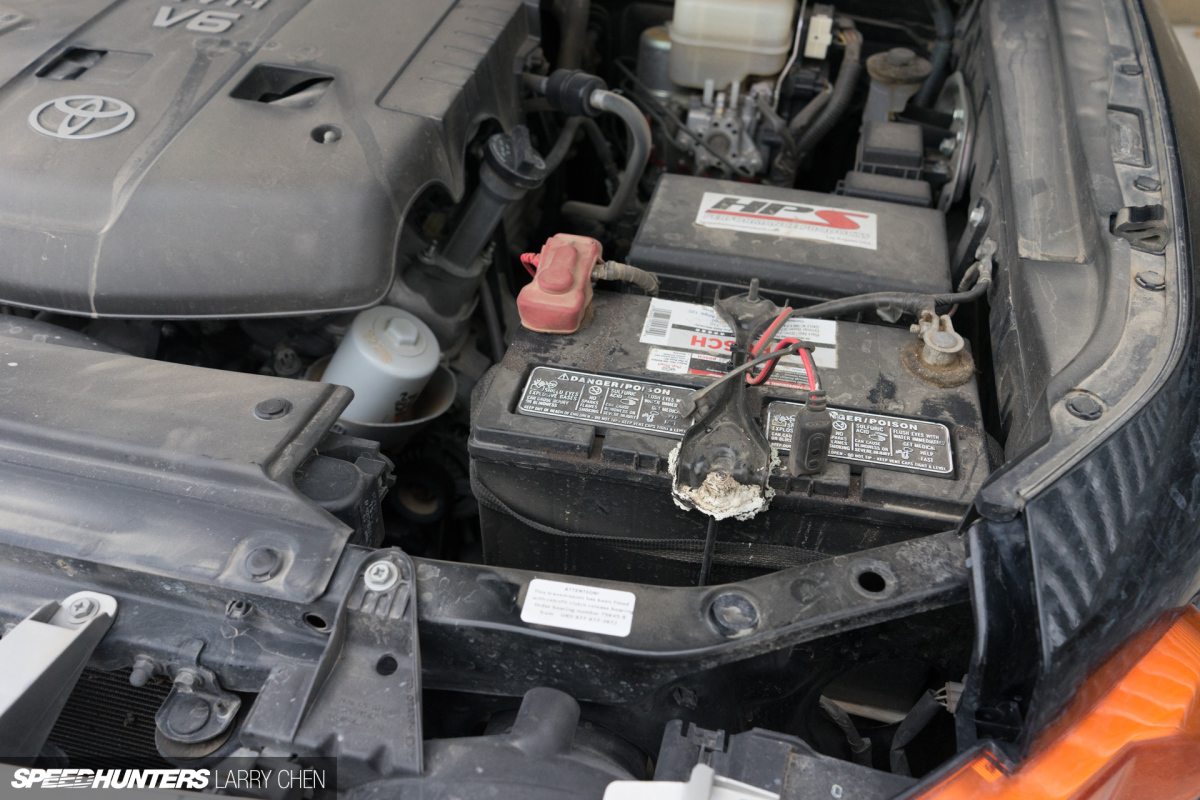 Next up was a battery upgrade. The issue with going off-road with a regular battery is that the acid can spill out very easily causing corrosion and rust. In my case, the battery in the FJ was also not holding charge as long as it should have been according to the indicator on my Ctek charger. It probably didn't help that battery acid had sloshed out all over Baja California either.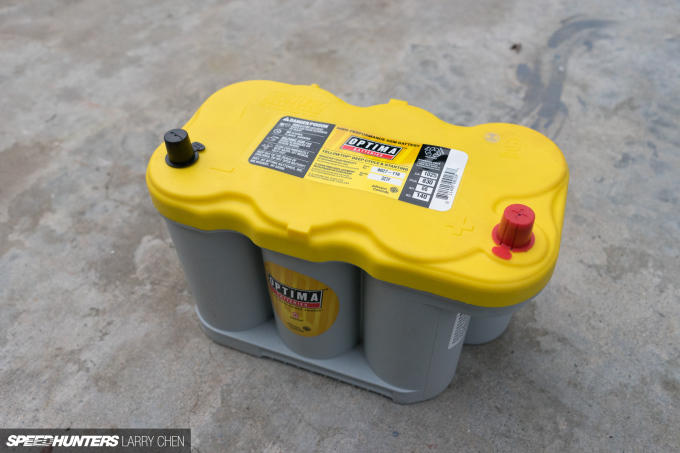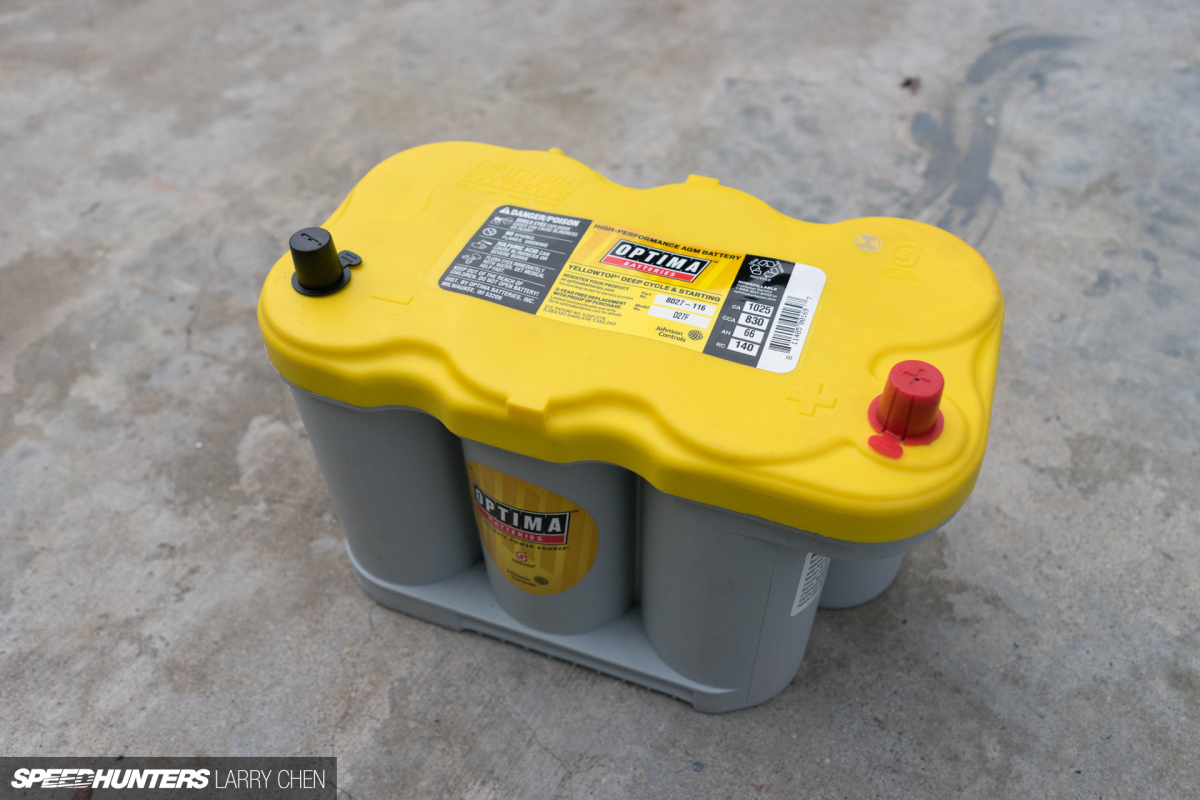 To solve this problem I went with an Optima Yellow Top battery.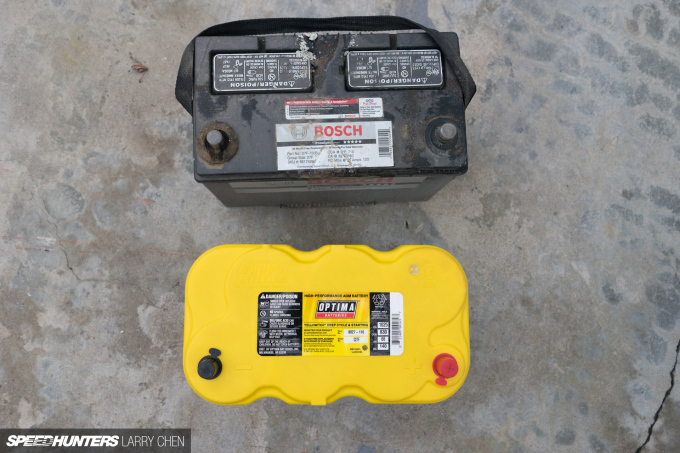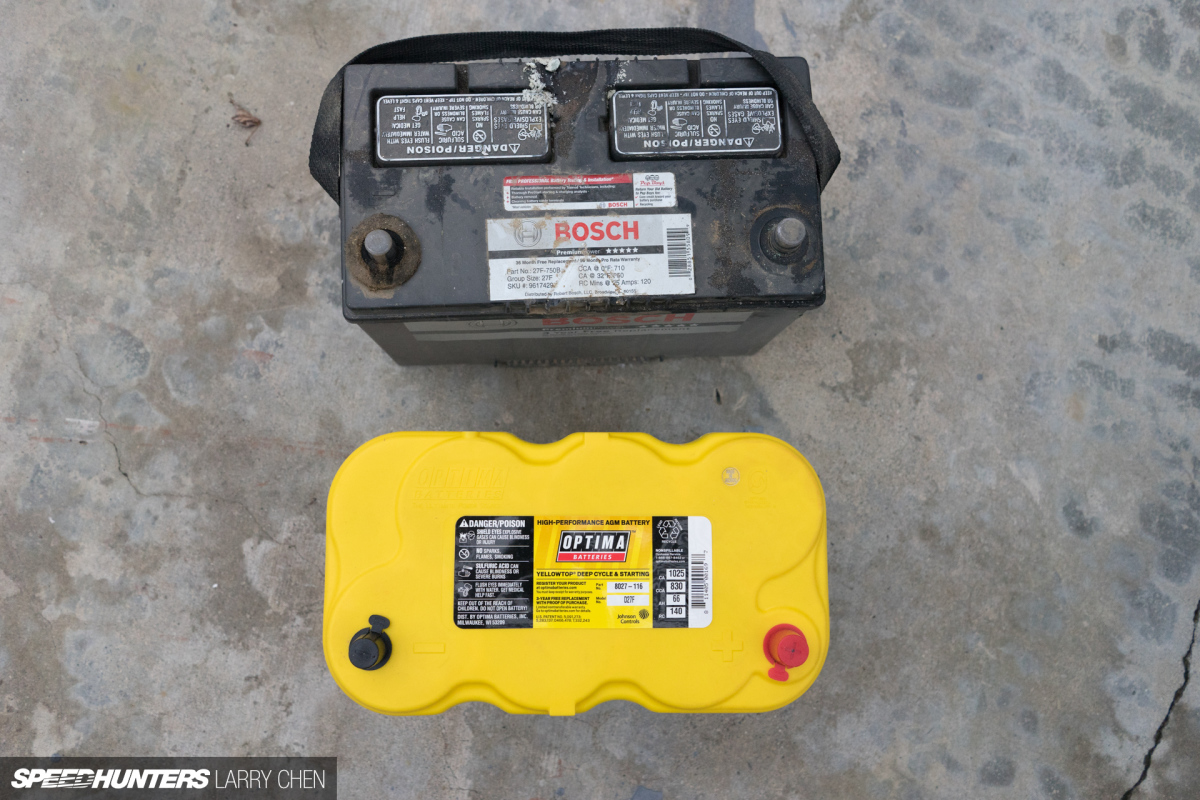 The stock battery had 850 cranking amps, where as the Optima Yellow Top has 1025 cranking amps. Having a good battery is crucial to keeping your rig reliable.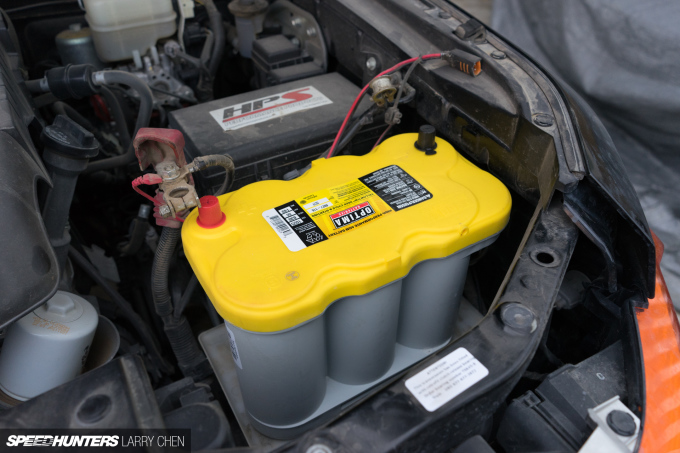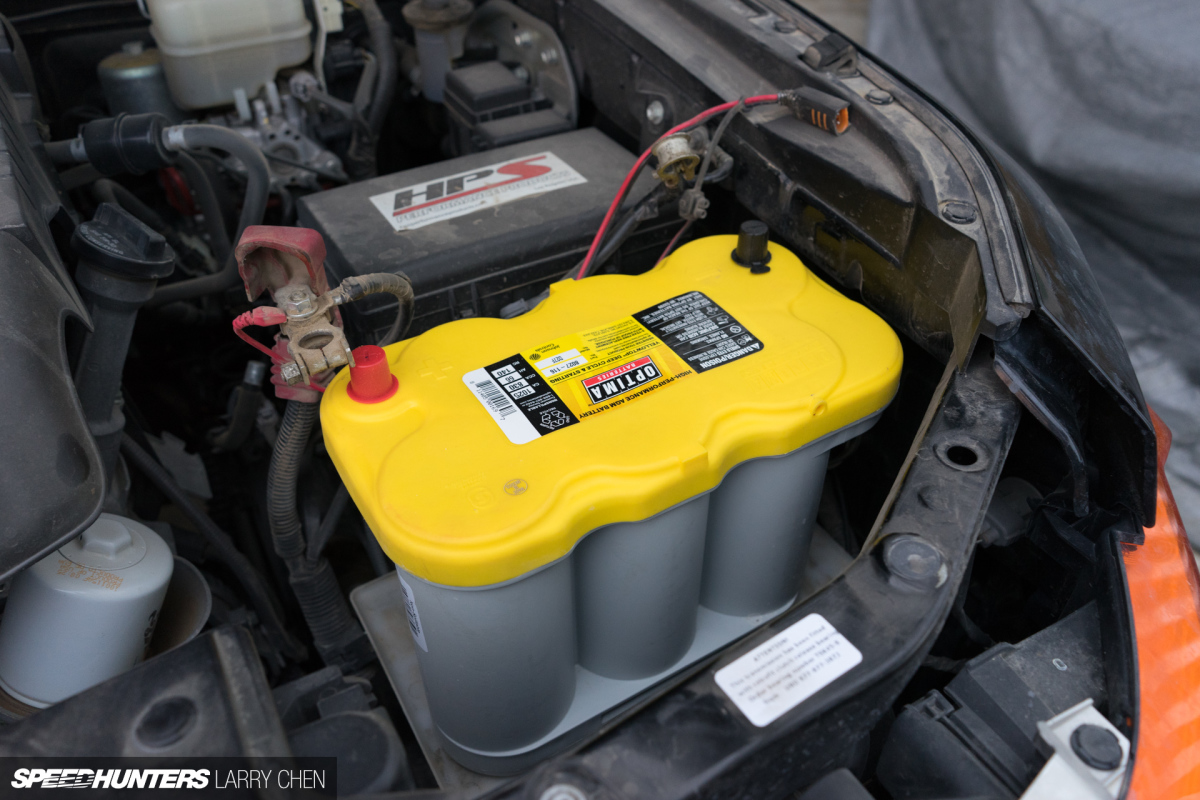 It fit perfectly in the stock location, and because it's sealed I don't have to worry about putting it in a battery box.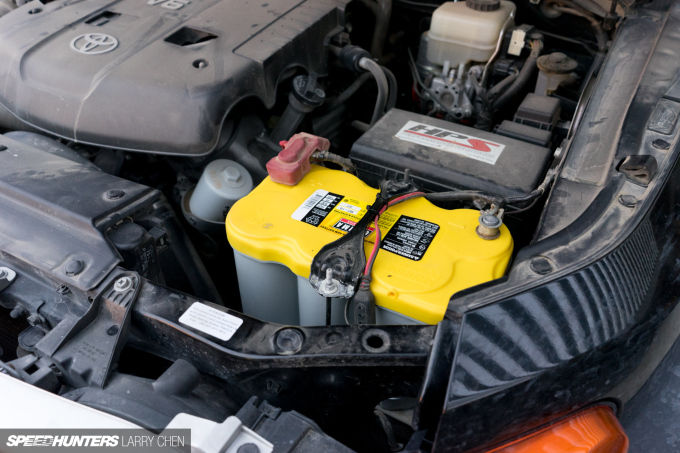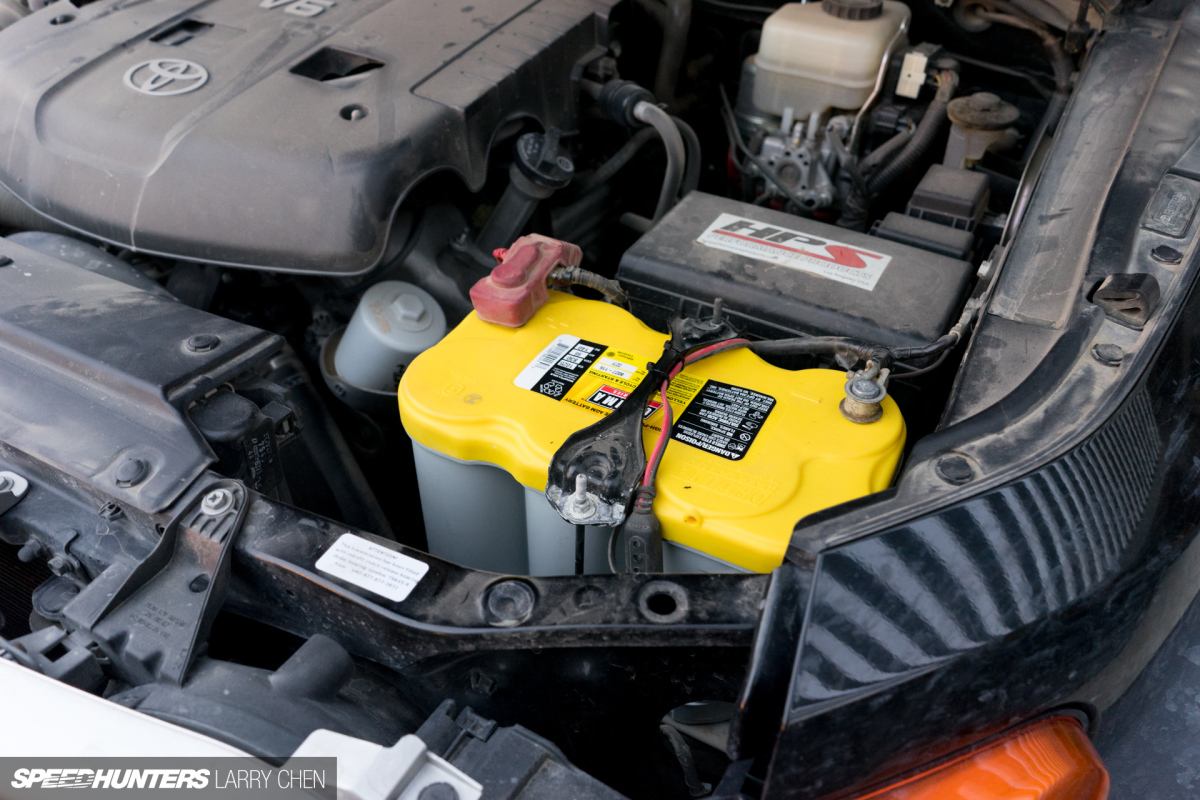 Of course, since I don't drive the FJ daily I usually just leave it plugged into the Ctek charger to keep the battery fully topped up.
CSF Racing Radiator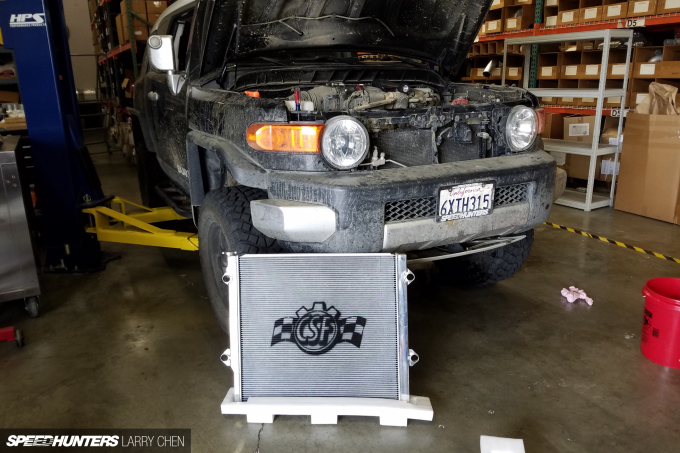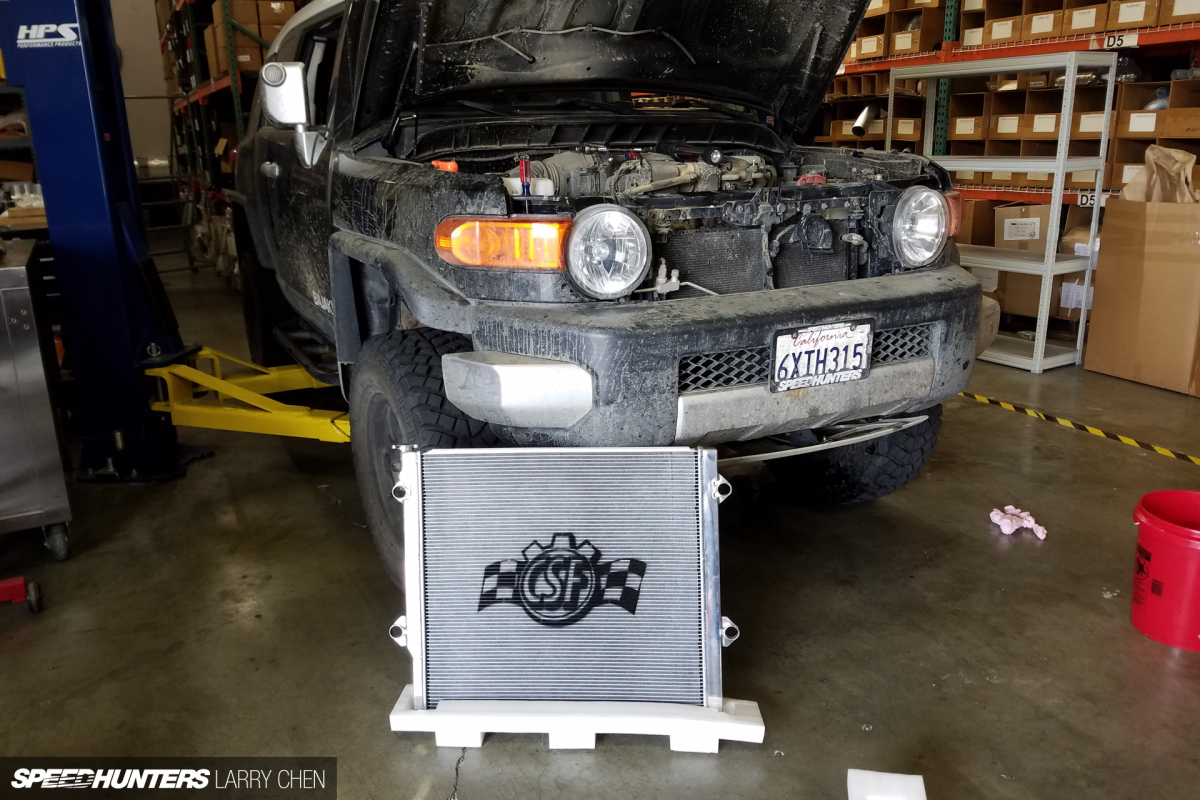 Next up in the reliability department was to address shortcomings with the stock radiator.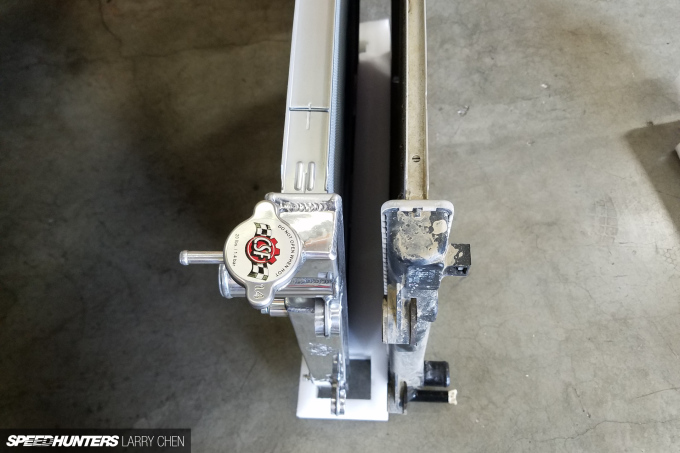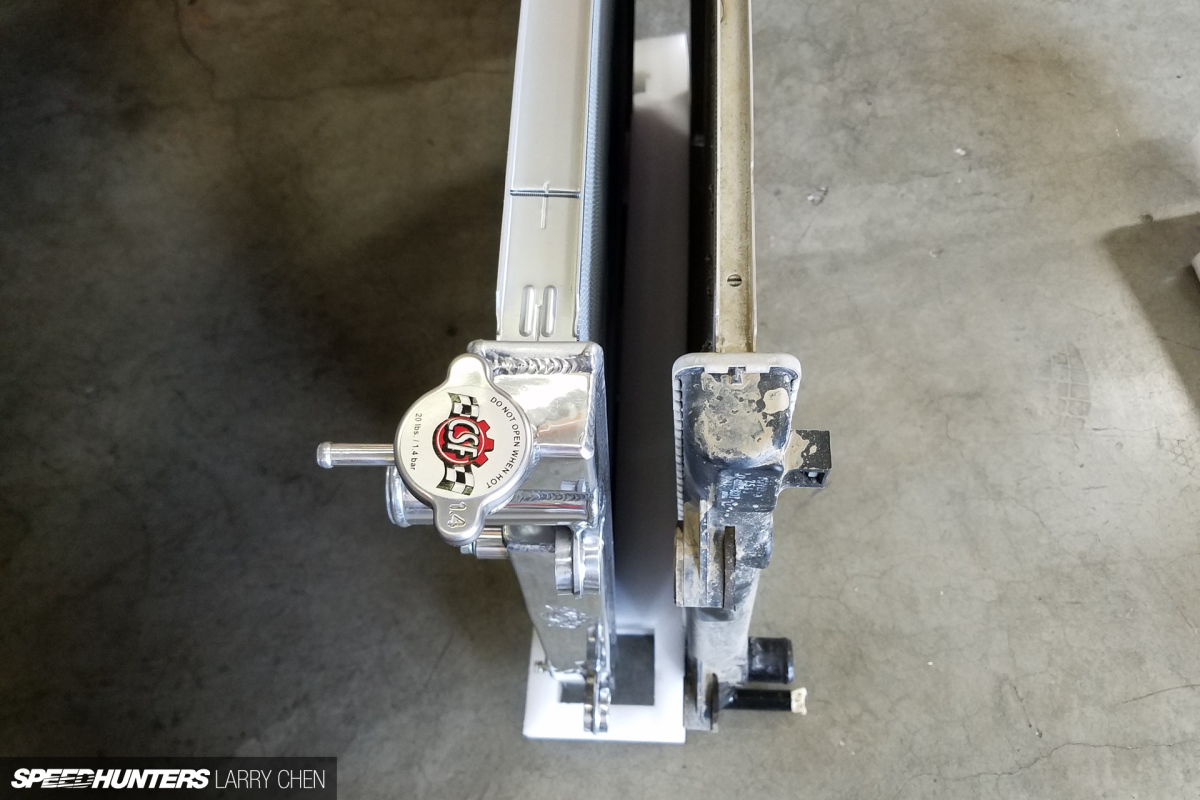 While the factory unit worked perfectly well for me in terms of cooling capabilities, I was unsure how much longer the plastic end tanks would last with so much off-roading.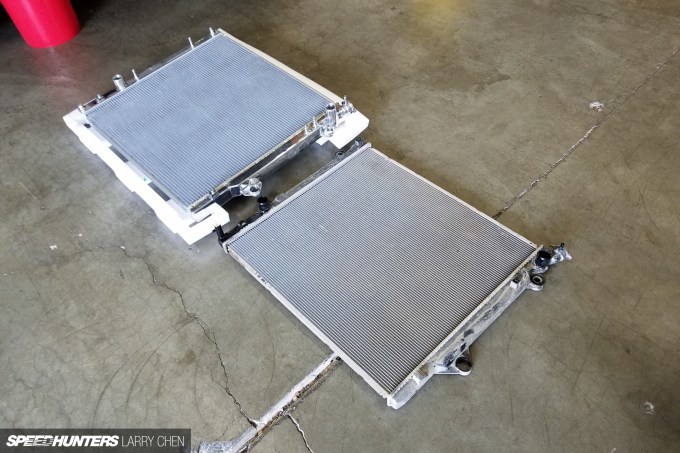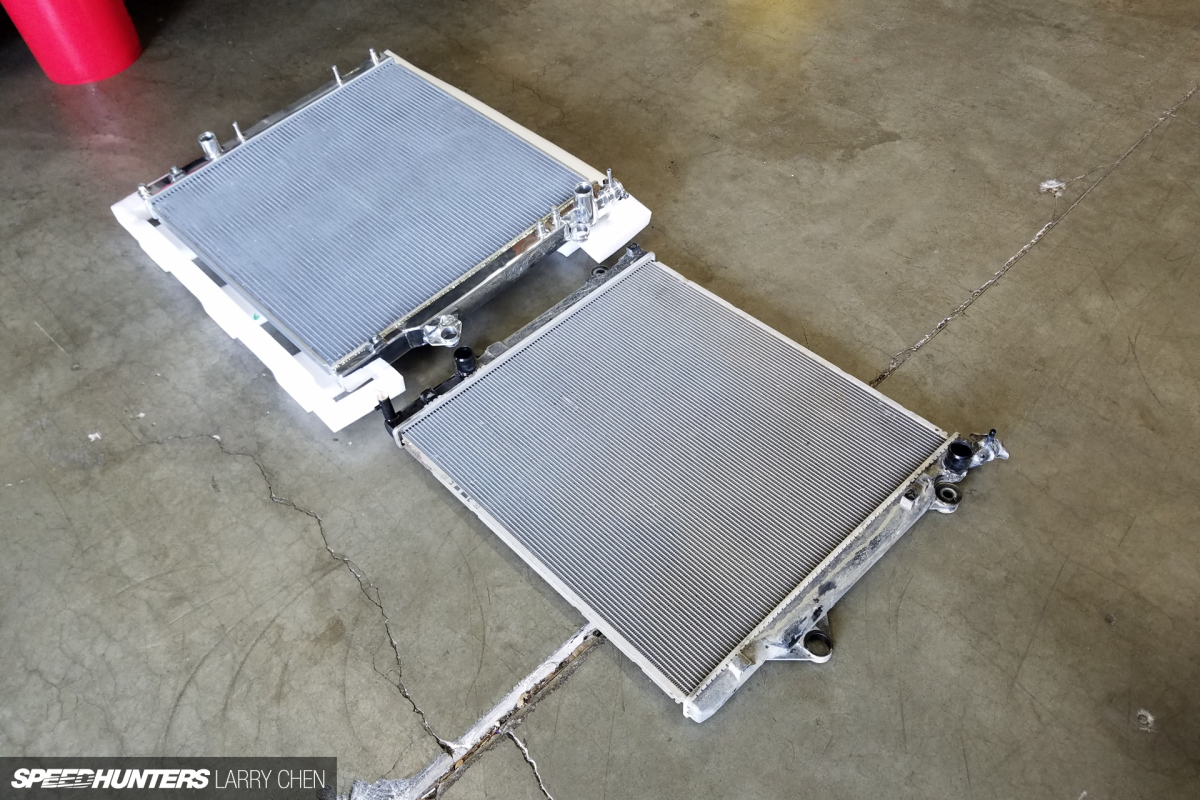 The stock plastic end tanks failed on my Nissan Titan while I was towing my 240Z, so I've learned my lesson.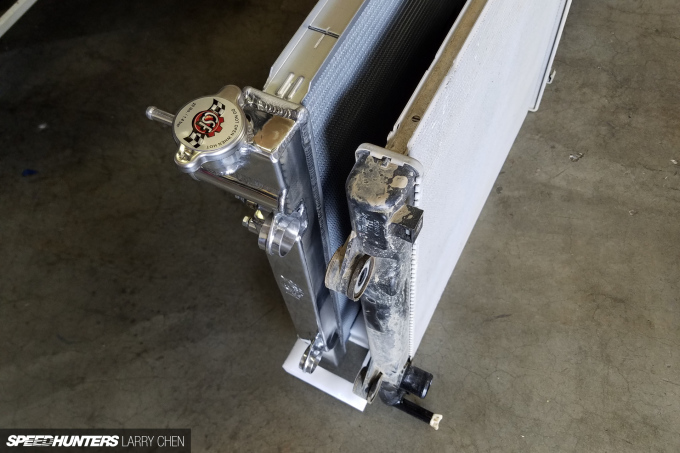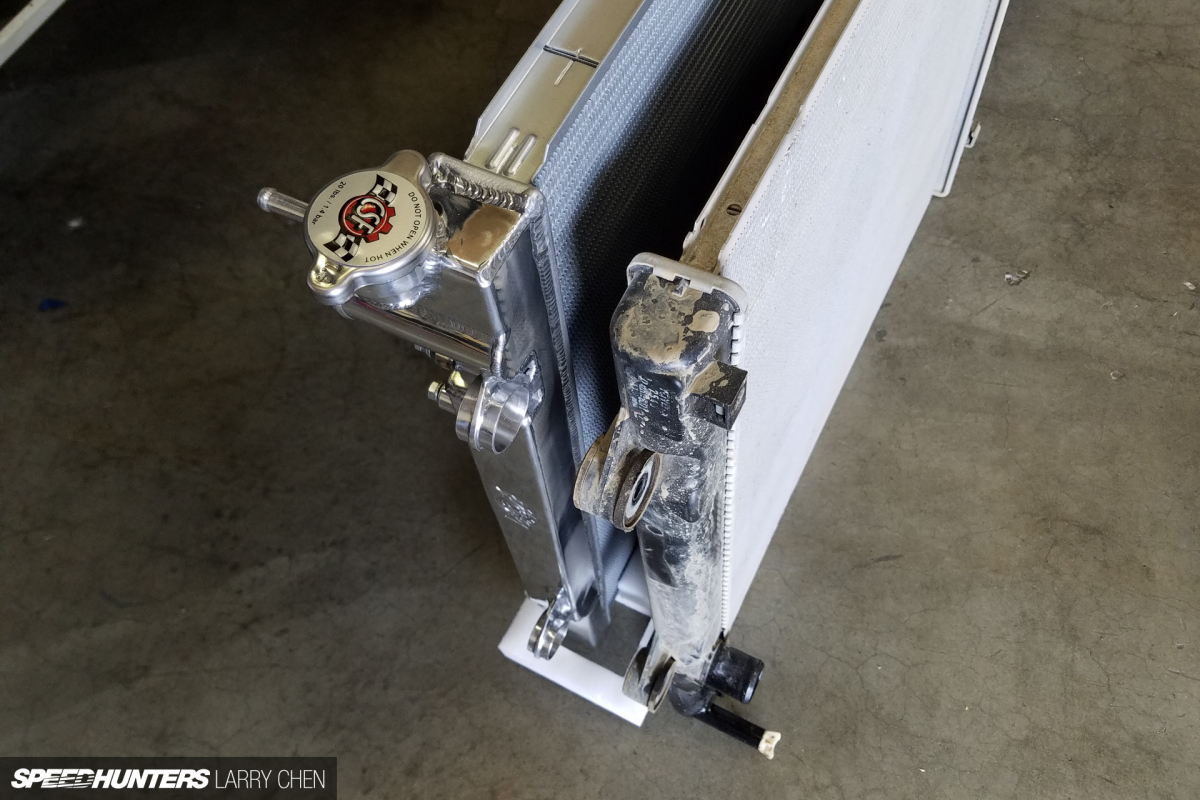 Our friends at CSF Racing supplied an aluminum dual-pass radiator, which as you can see is much beefier than the stock one. This will definitely be able to take the abuse that I am going to throw at it, while keeping the FJ cool in the most extreme desert temperatures.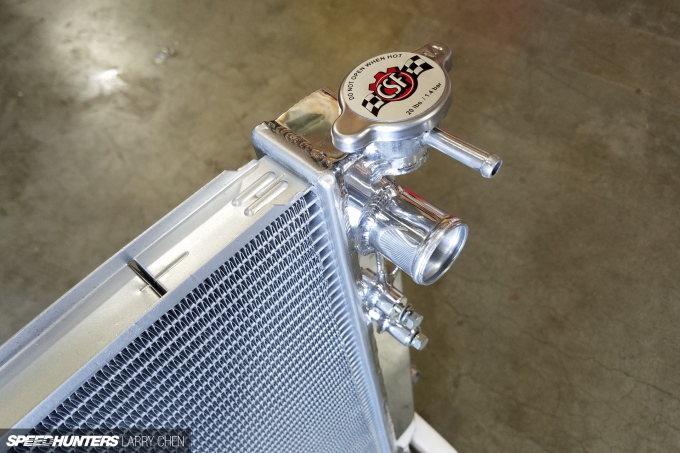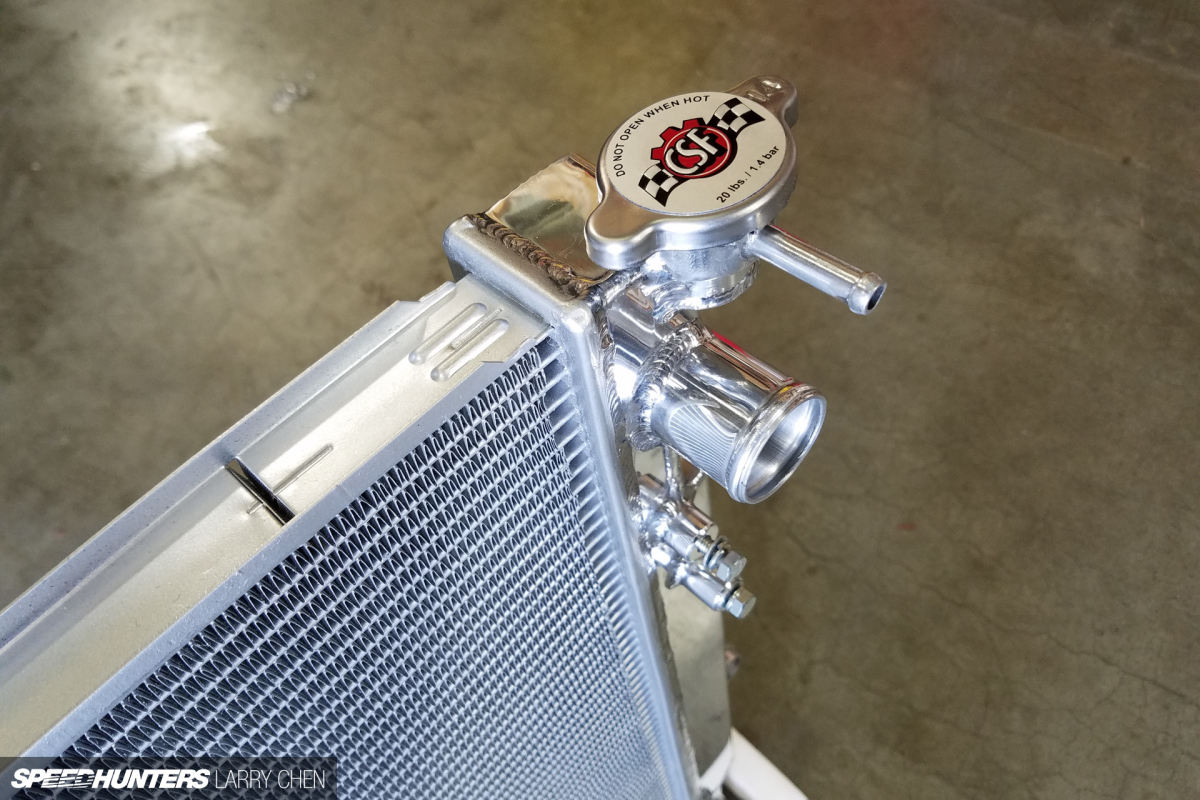 The nice thing about the CSF radiator is that it's been designed for use in both automatic and manual FJ Cruisers.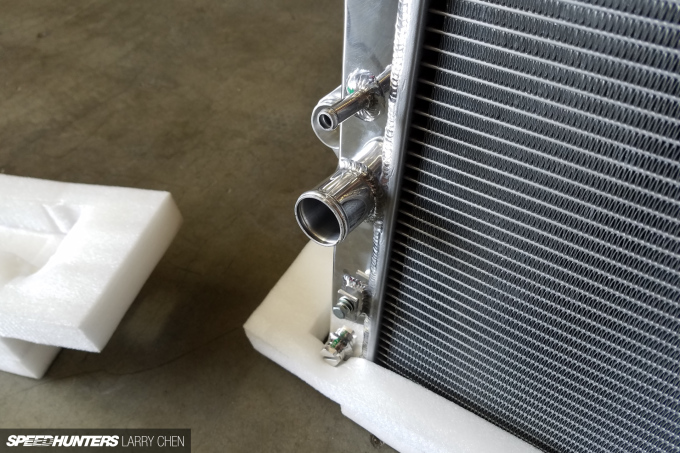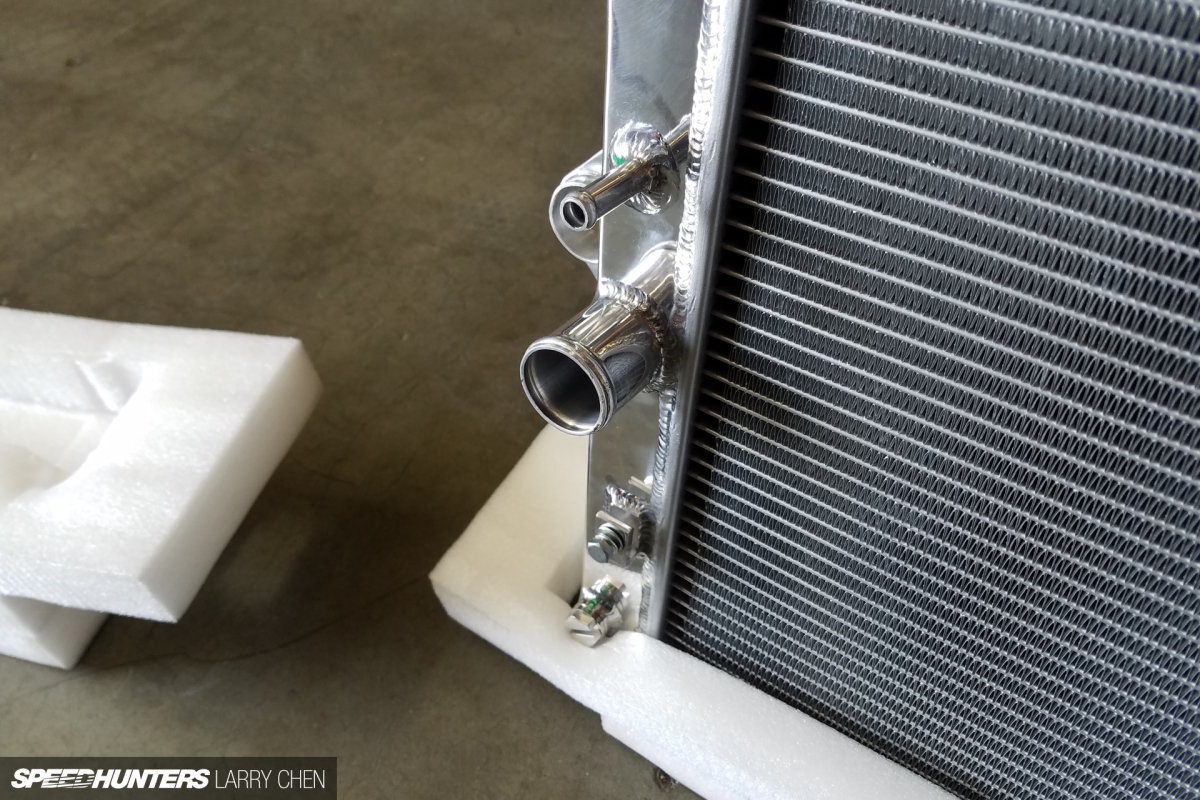 Because mine is a manual, I just don't use the transmission cooler fitting.
The CSF unit dropped straight into the original location and the stock fan shroud bolted up perfectly too.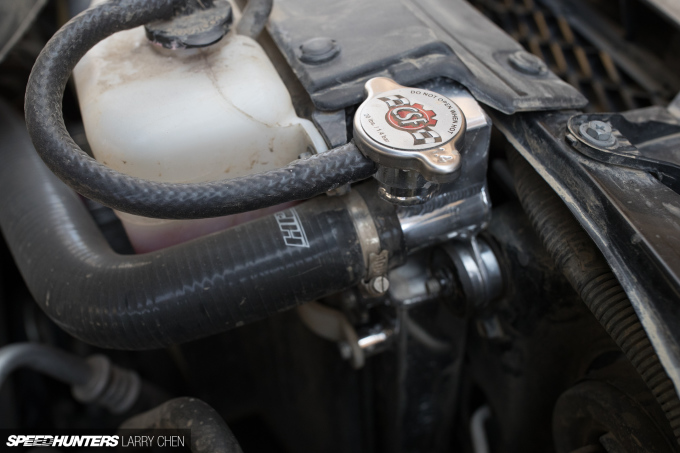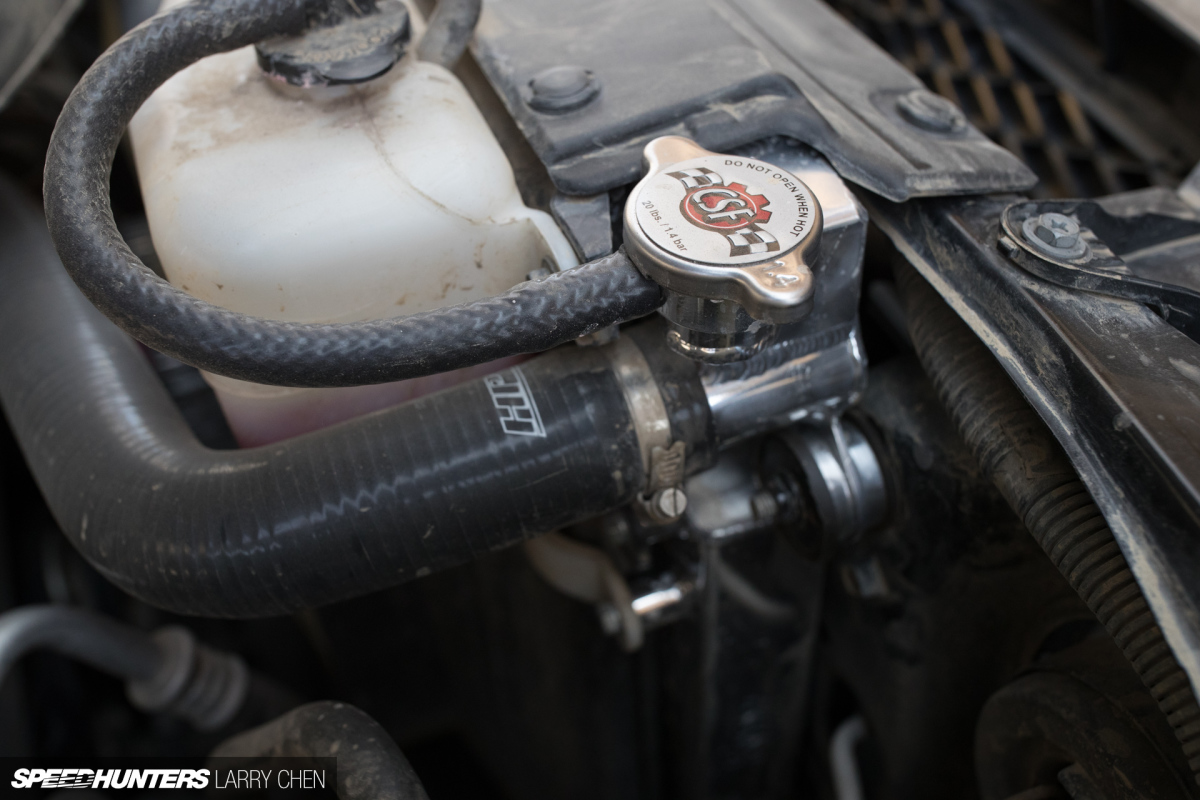 I also swapped out the stock rubber hoses with HPS Racing silicone equivalents, which are a perfect pairing with the CSF radiator. The factory rubber hoses tend to crack with age and it's easy for me to forget that this truck is already 10 years old.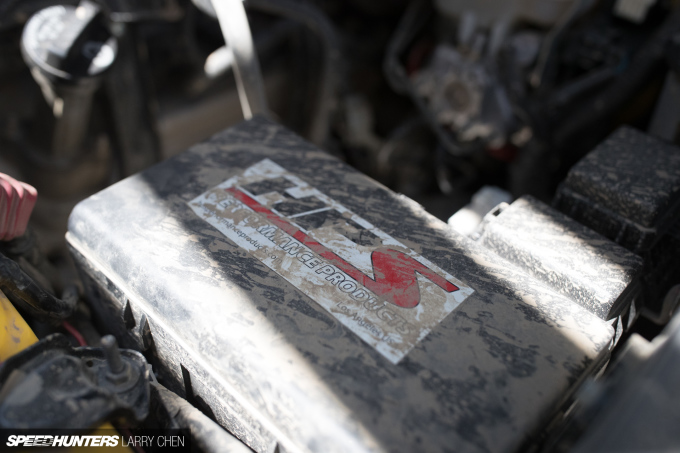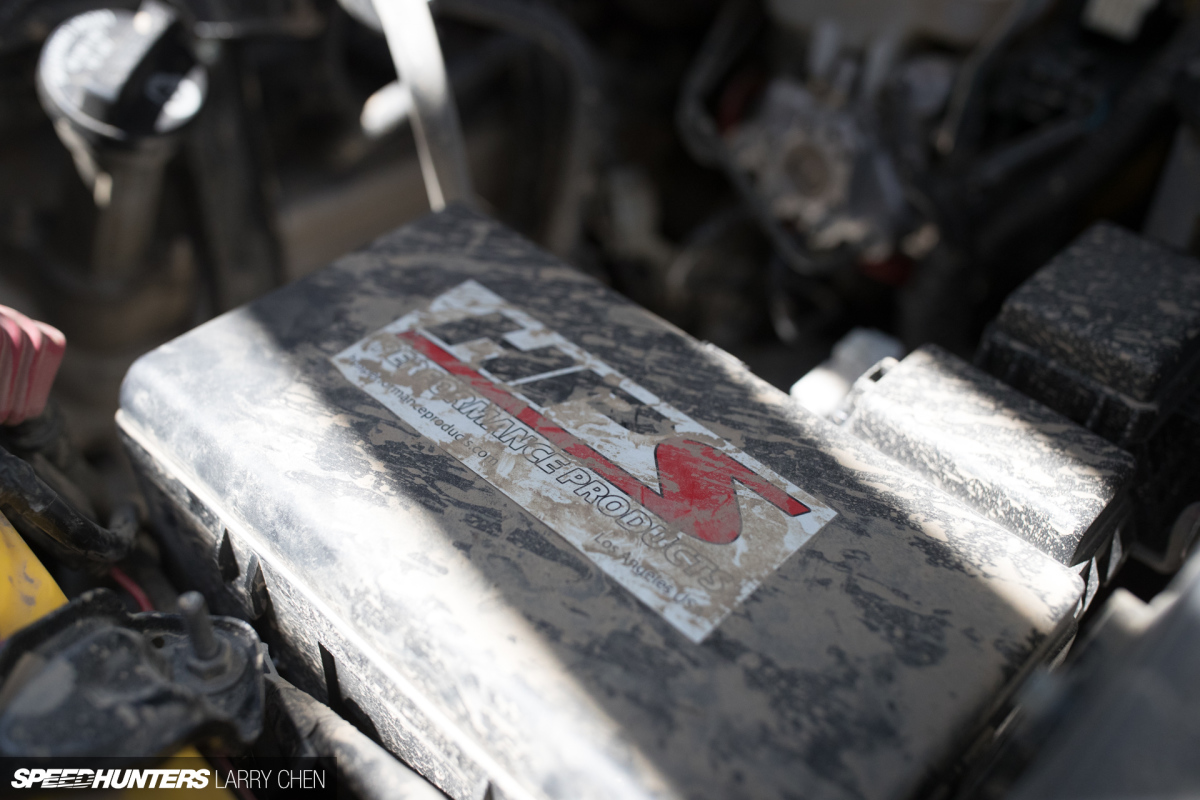 I wanted to thank the guys at HPS Performance for their help with the radiator installation, as well as replacing all the rubber hoses with their silicone versions.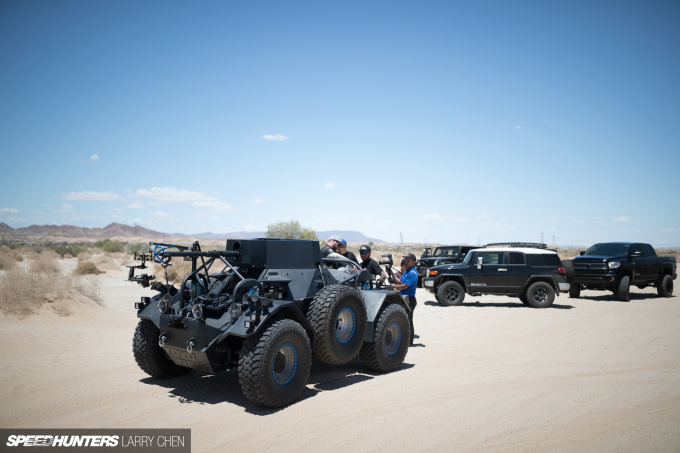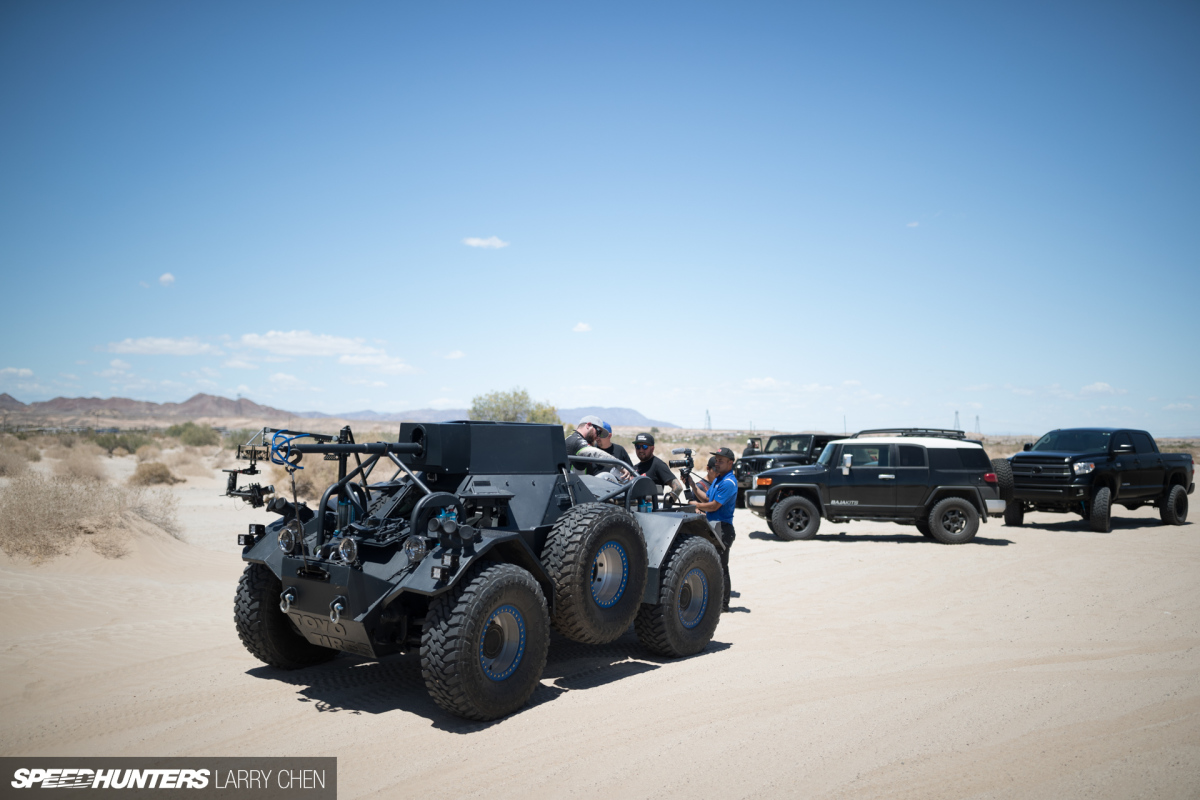 With all of these updates I figured that Project FJ was more than ready to take on my next shoot, which was with BJ Baldwin driving the Toyo Ferret.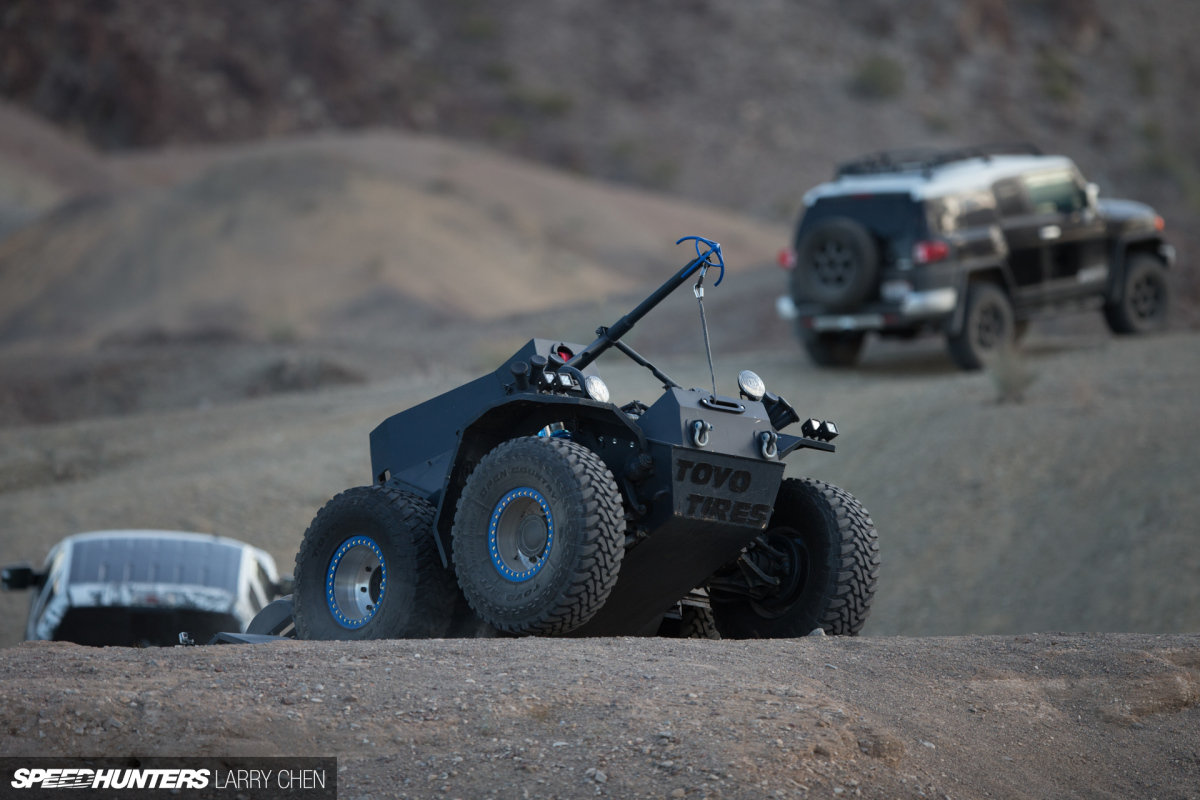 Yet again, my truck was used to its full potential as a production vehicle, going places where normal cars just can't go for the purpose of getting cool and unique photos.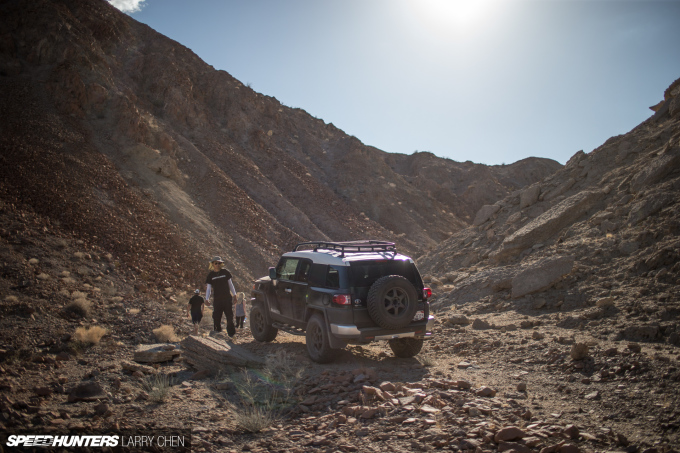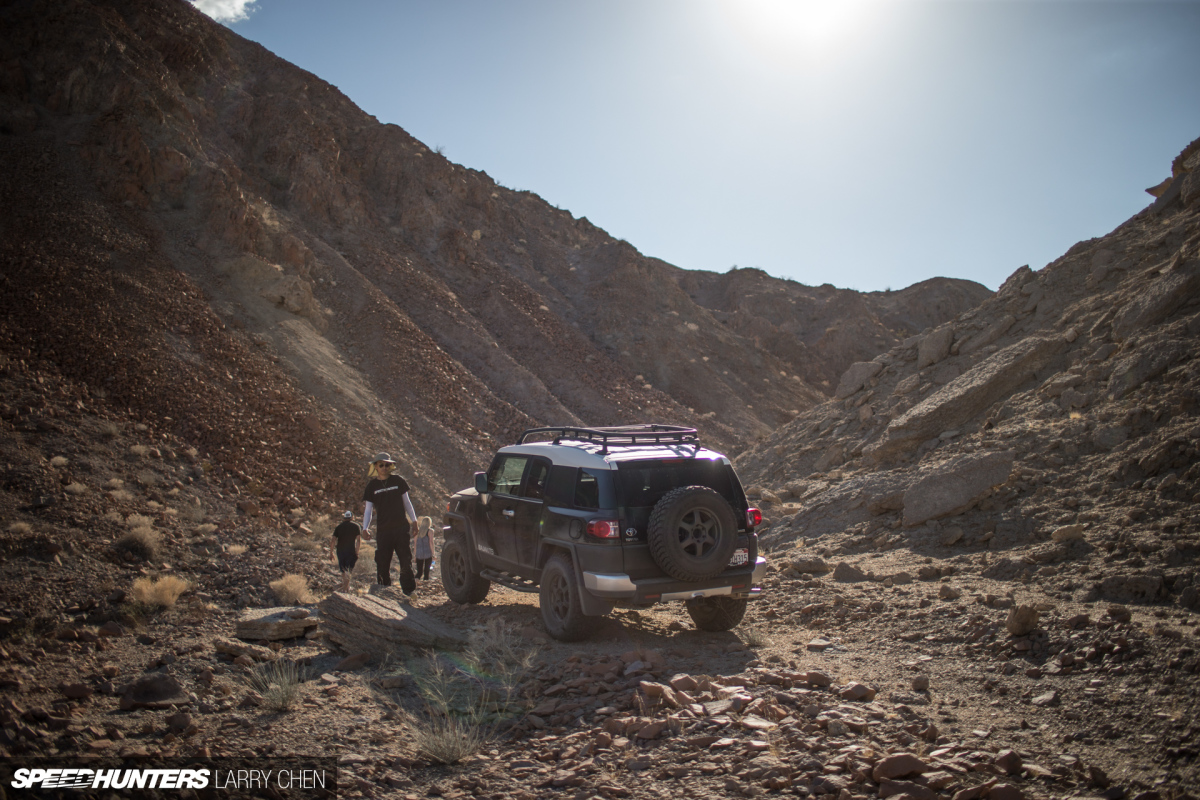 While I did have a chance to do a bit of off-roading and rock crawling during the shoot, I would have loved to do some proper exploring.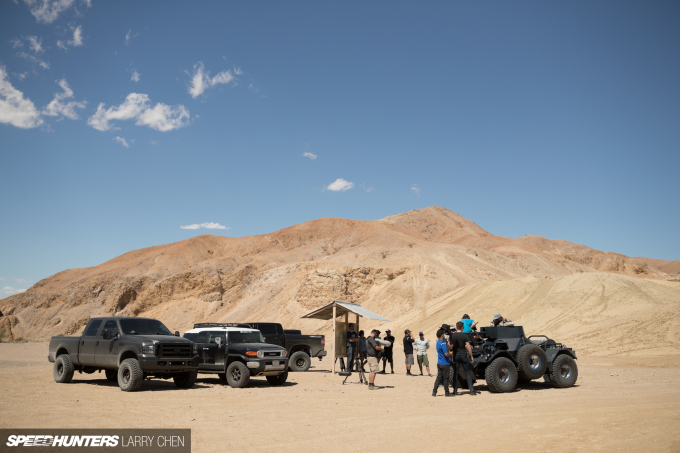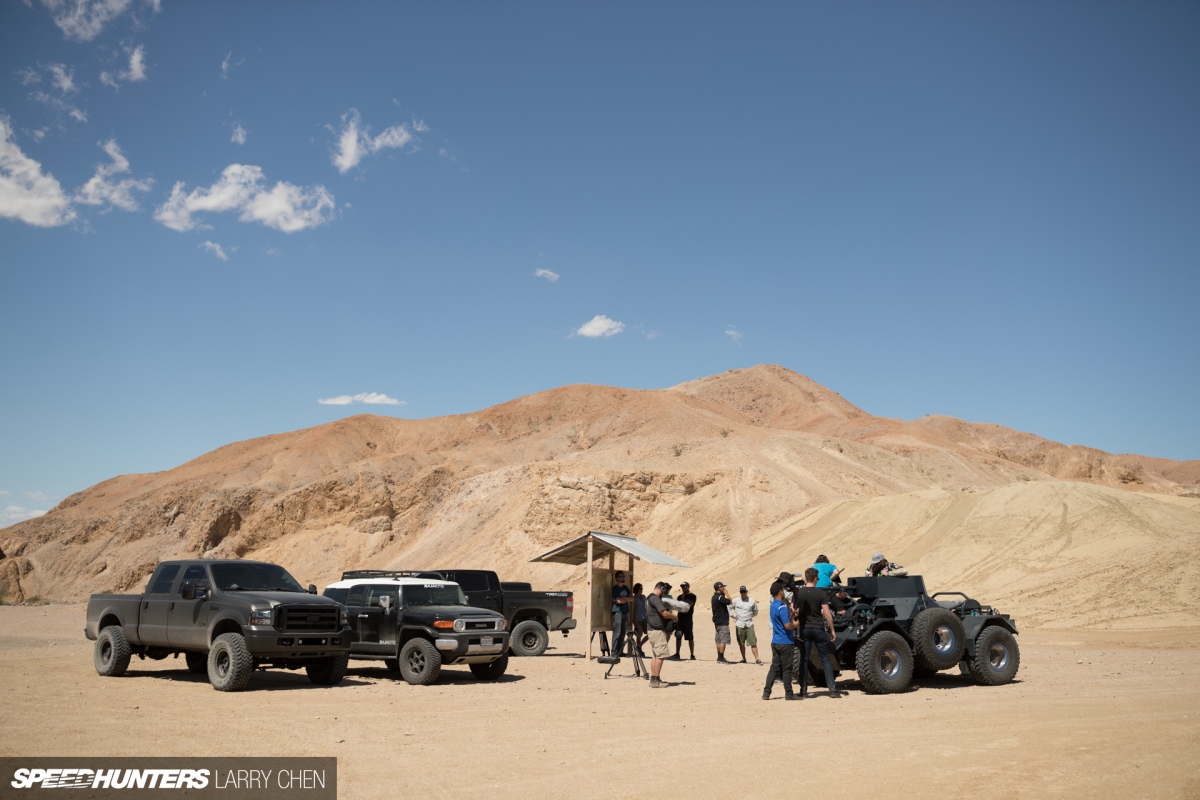 So for my next update, I plan to go off-road and drive the absolutely crap out of the FJ to really test the upgrades I've made since the last time I took it out with Forrest Wang and the Get Nutz Lab boys.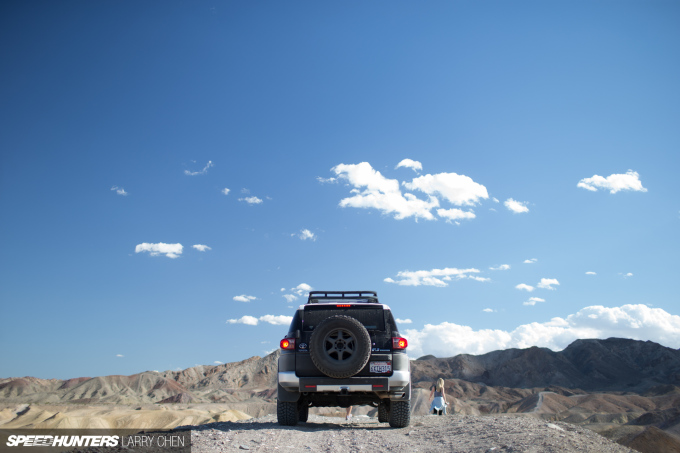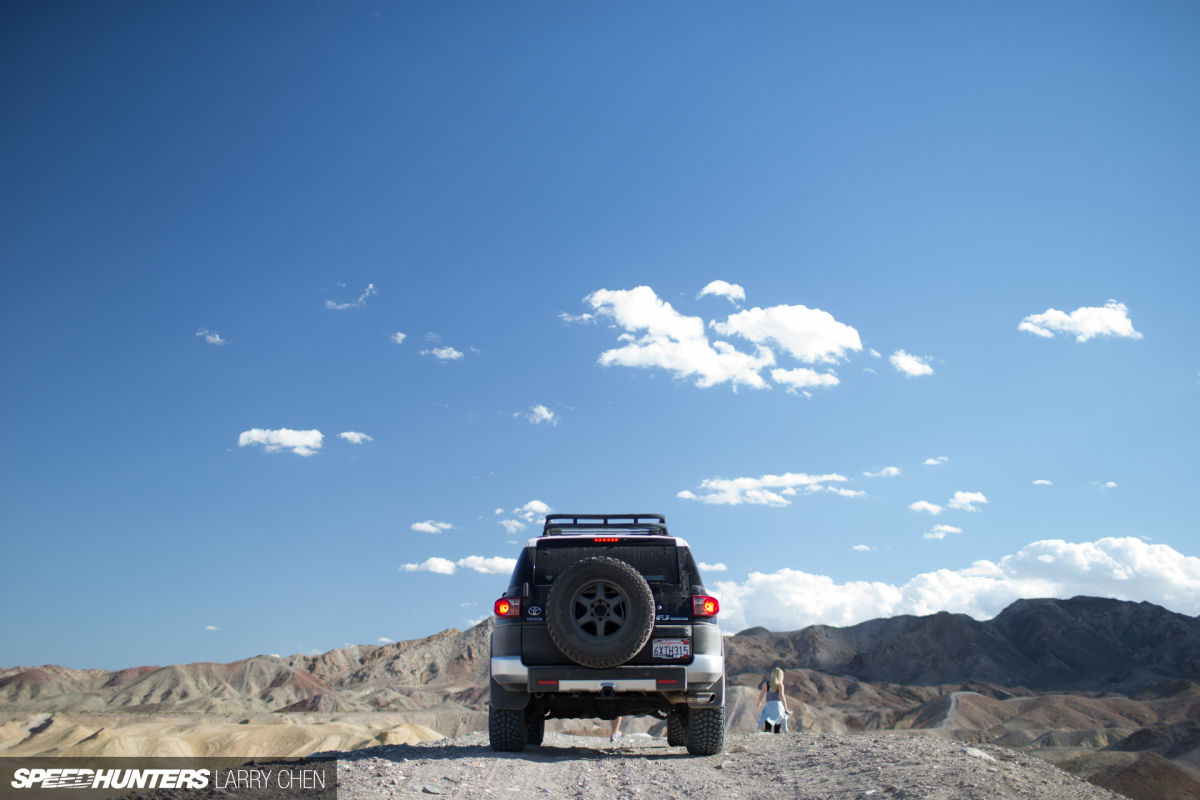 Good things are on the horizon as you guys have probably already seen; our very own Keith Charvonia has built an old FJ Land Cruiser of his own and our buddy Linhbergh is also building a Mitsubishi Pajero. What's up with everyone building off-road vehicles? Does this mean we are all grown up now and want to go slow instead of fast? Definitely not!
Larry Chen
Instagram: larry_chen_foto
larry@speedhunters.com