My Beginning
It was bound to happen sooner or later.
For the longest time, I've been a fan of the GC8 Subaru Impreza. I didn't come from a family that had any real interest in cars, so the only real exposure I had to automotive culture growing up in the 1990s was through video games.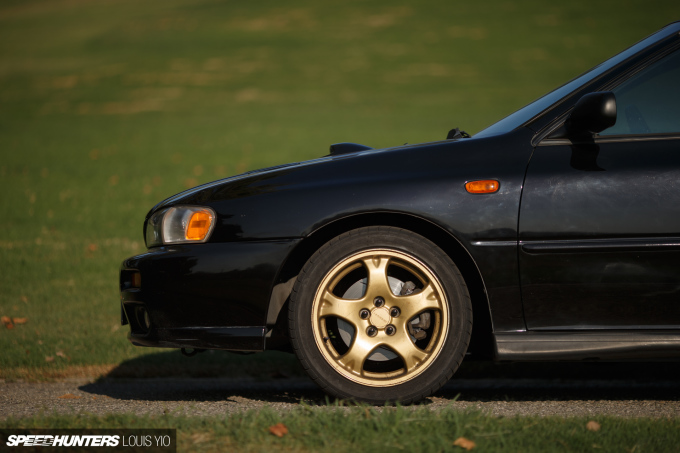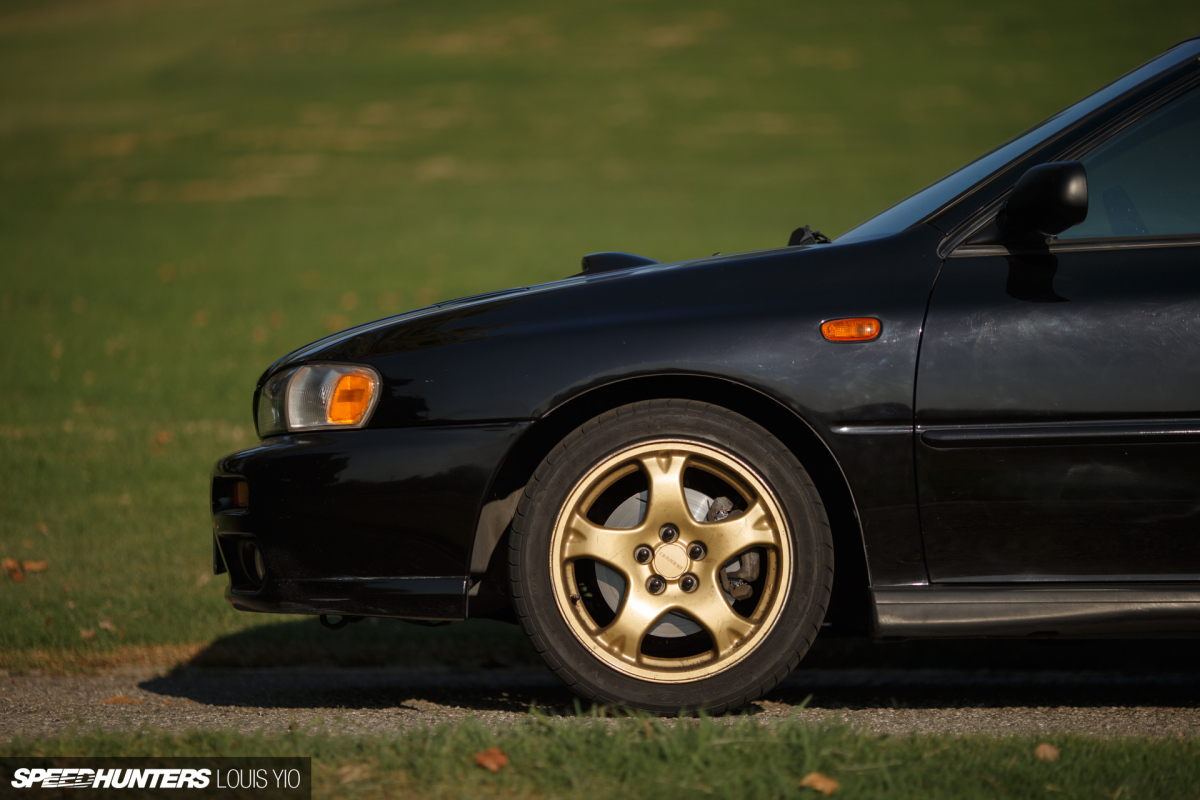 When I was in middle school, I can remember my friend's older brother driving a GC8 rally car in a racing game. At that time, I didn't even know what a Subaru was, let alone a rally car, but there was something so cool about the Impreza, even in pixelated digital form.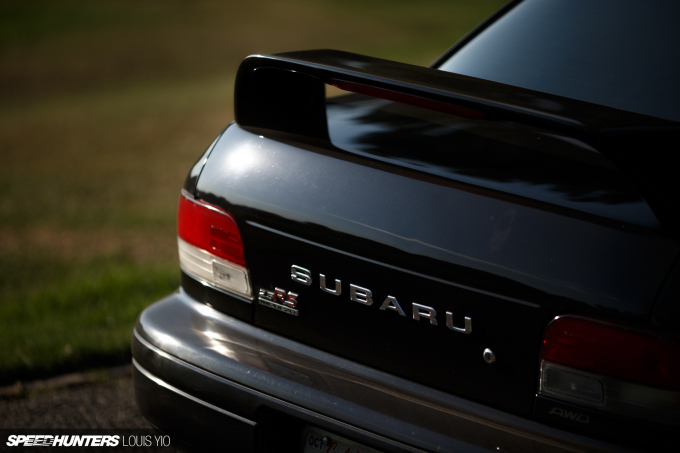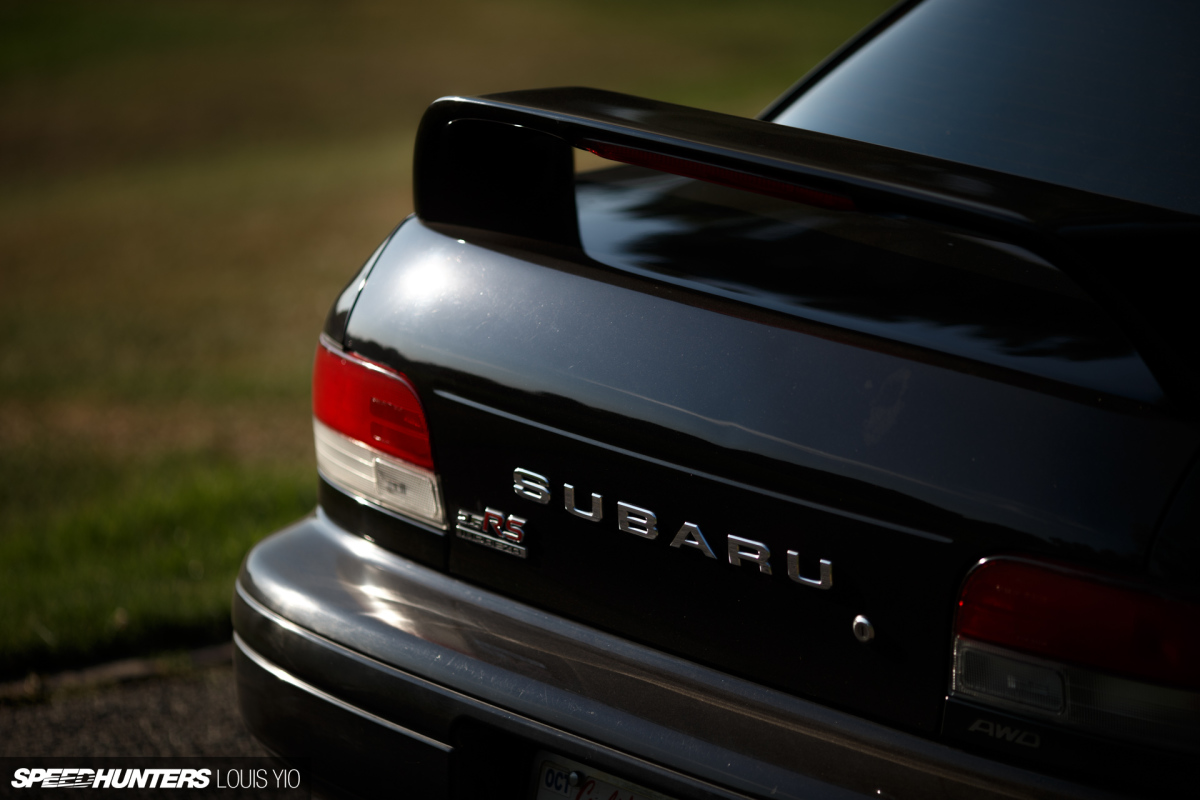 As time went on, I learnt more about Subaru's four-wheel drive, flat-four turbo rally weapons and the legendary drivers who put them on the WRC map. And the more information I consumed, the more appealing the idea of one day owning a GC8 became. This year it became a reality.
Why Bunta?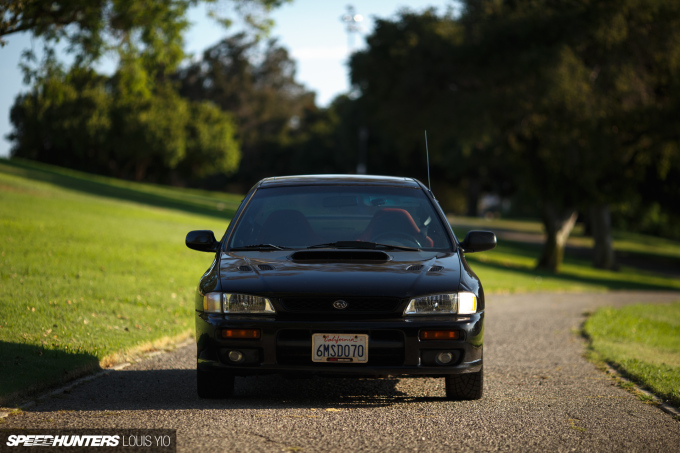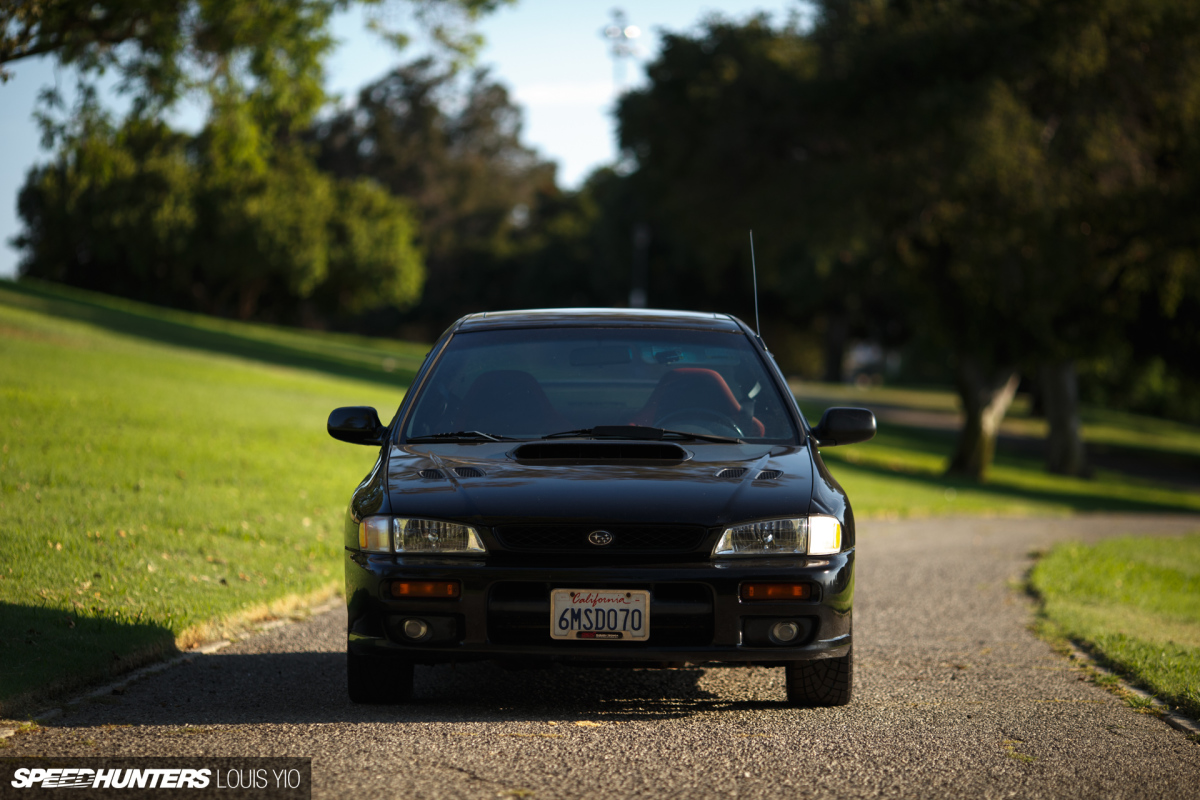 So why the name Project Bunta? Well, in order to tell you that, I have to take you back to the beginning of my ownership at the start of the year. The previous owner was a certain Stephan Papadakis, who you'll most likely know as the mad genius behind Tanner Foust and Fredric Aasbø's Formula Drift championship-winning drift cars, or going back a bit further, a sport compact drag racing legend.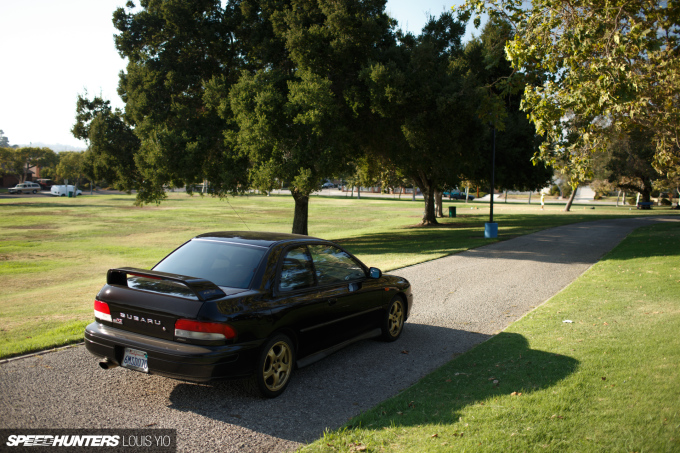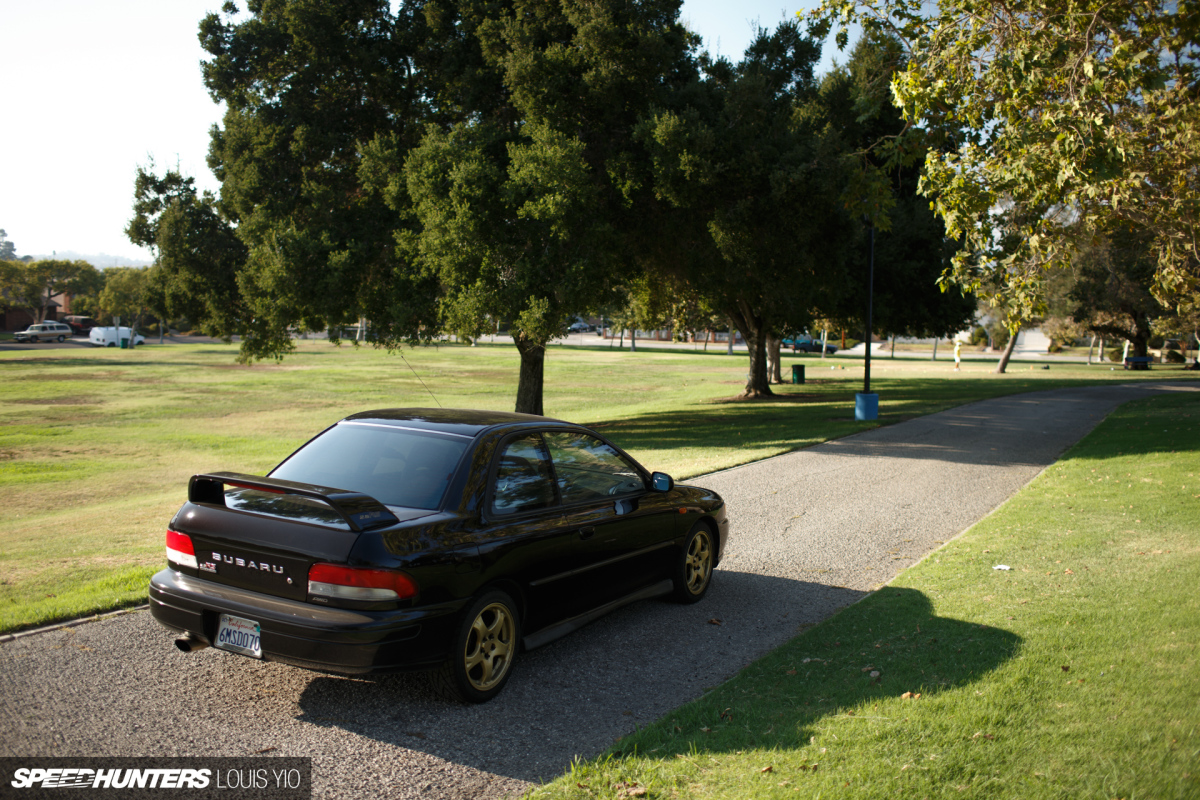 Stephan had bought the Subaru with the intention of turning it into a rally car during the 2016/2017 Formula Drift off-season, and then running it in some local events. But with Scion Racing's transition to Toyota Racing and a new iM drift car to build, Stephan knew the GC8 wasn't going to get a look in. Rather than let it waste away outside his shop, he sold it to me!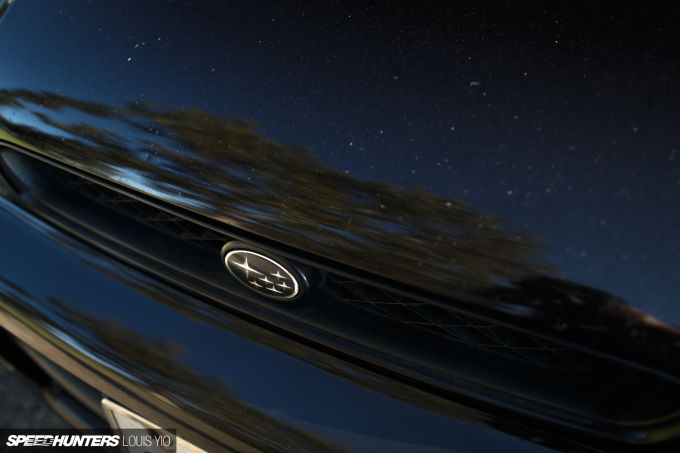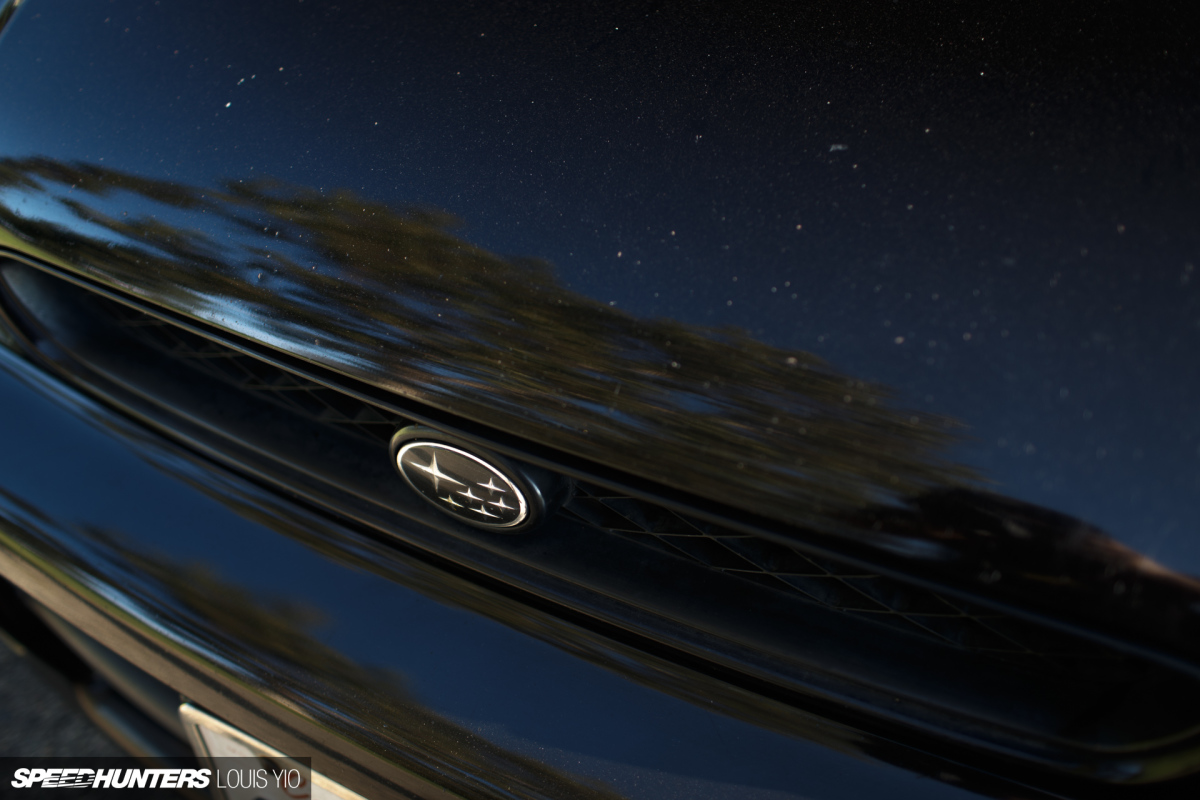 After taking ownership of the GC8 (technically it's a GM6 in the US, but I'll continue to call it a GC8 for everyone else's sake), I set about getting a few things fixed. There was a major cam seal leak, the timing belt was on its last legs, the steering rack was broken and the CV boots were torn. I'm no mechanic, so I took the car over to Tsukasa Gushi's shop to have all the necessary repairs made.
If that last name sounds familiar it's for good reason – Tsukasa is Ken Gushi's dad. As the well-known story goes, when Ken was just 13 years old Tsukasa taught him how to drive – and ultimately drift – in the mountain roads of the San Gabriel Valley. If you didn't make the connection by now, Ken is basically the US version of Takumi Fujiwara, and his dad is the US version of Bunta, the hero's father, who of course drove a Subaru Impreza WRX STI Type R in the anime. There's more to it than Initial D though…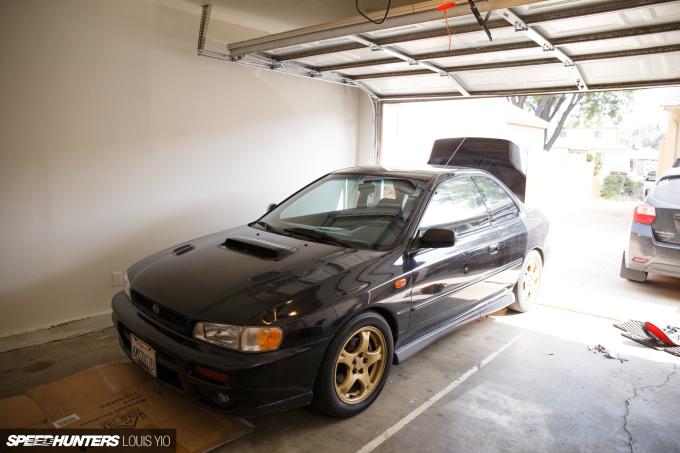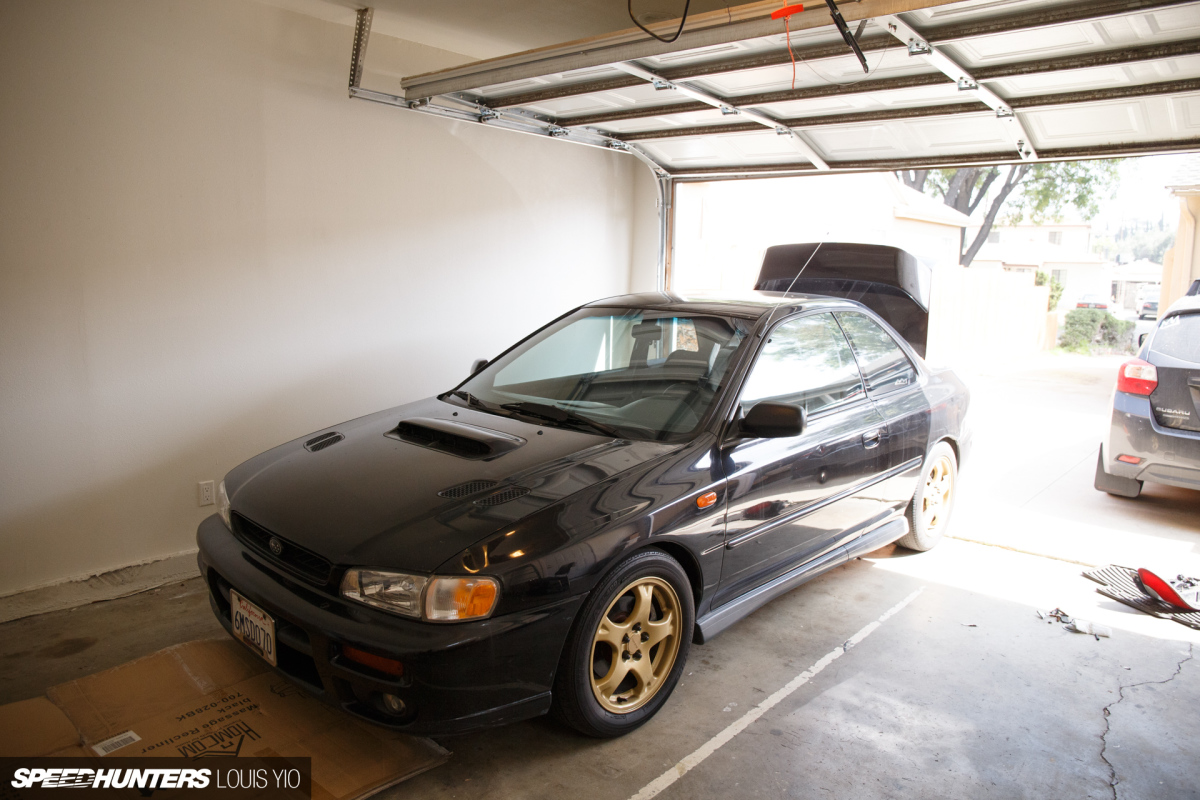 While talking to Tsukasa at the shop, I came to learn that he had previously owned my GC8. Crazy, I know!
After picking it up in Oregan, Tsukasa had planned to re-shell his 22B-style GC8, but that never happened. He sold it to a friend, who then unbeknownst to Tsukasa sold it to Stephan. I felt a bit like Sherlock Holmes slowly piecing together the back story, but now you know why I've decided to called it Project Bunta.
This Is It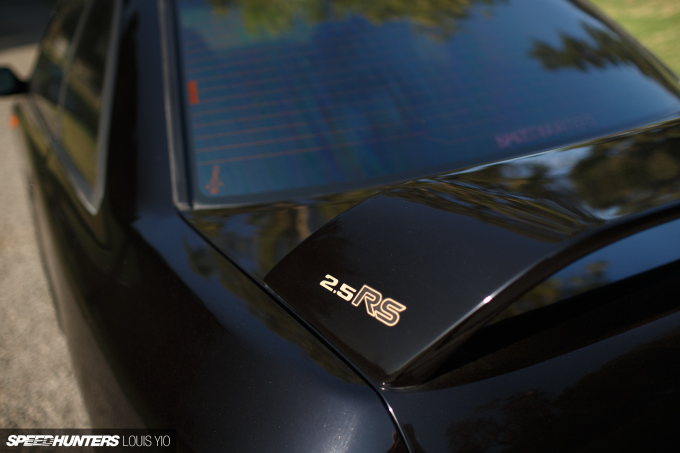 Moving onto the actual car, it's a USDM 1998 Subaru Impreza 2.5RS, which means it runs a naturally aspirated 2.5-liter DOHC boxer engine. Those of you outside the US might be wondering why I didn't go for a WRX, but the truth is, turbo Imprezas were only sold here after 2002 with the next generation platform. Don't worry though, boost is definitely in this car's future.
Back to the condition I picked it up in, despite its age and mileage (just under 200,000 clicks), the car was in reasonable condition. Inside, the only real problem was the carpet in the driver's footwell, which had definitely seen better days.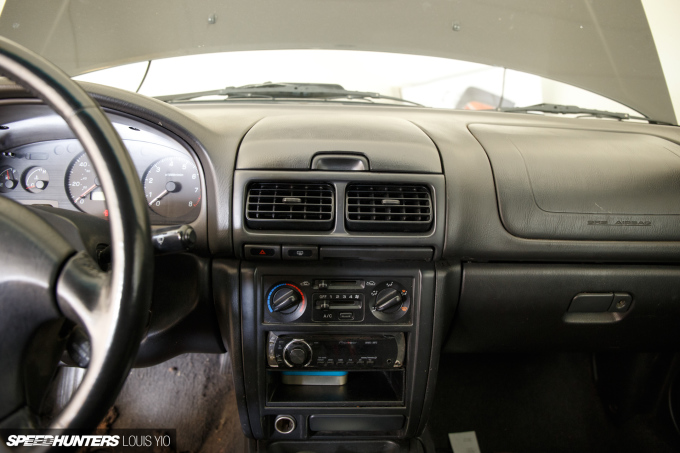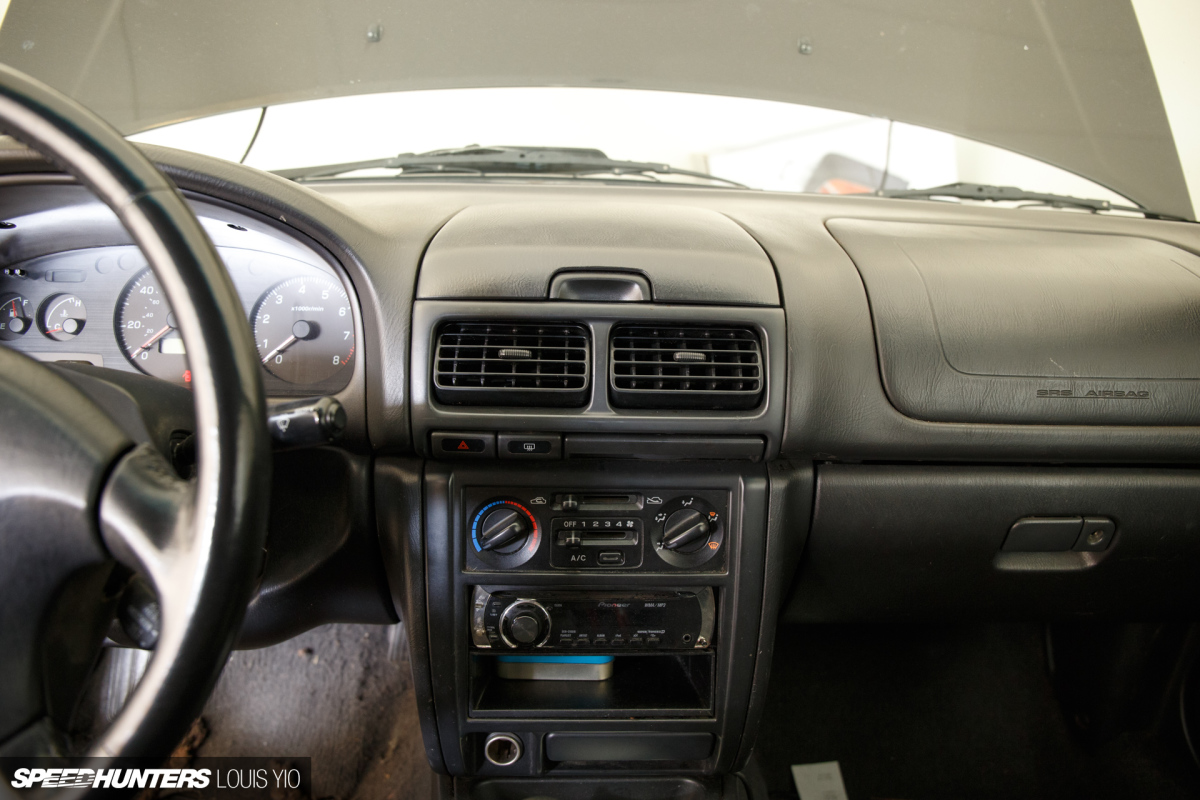 Everything from the updated radio to the A/C all worked well.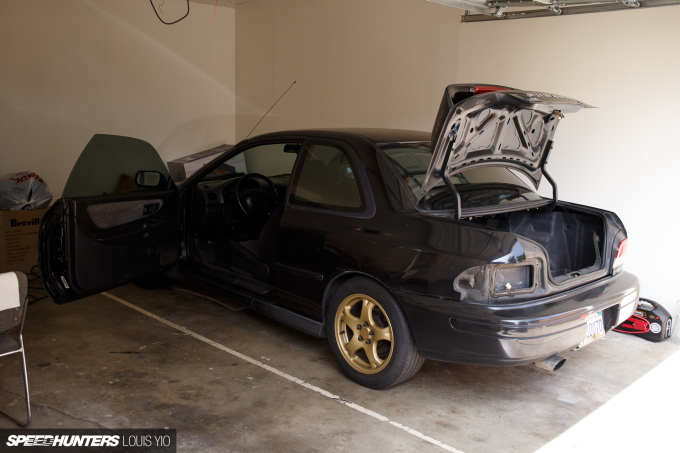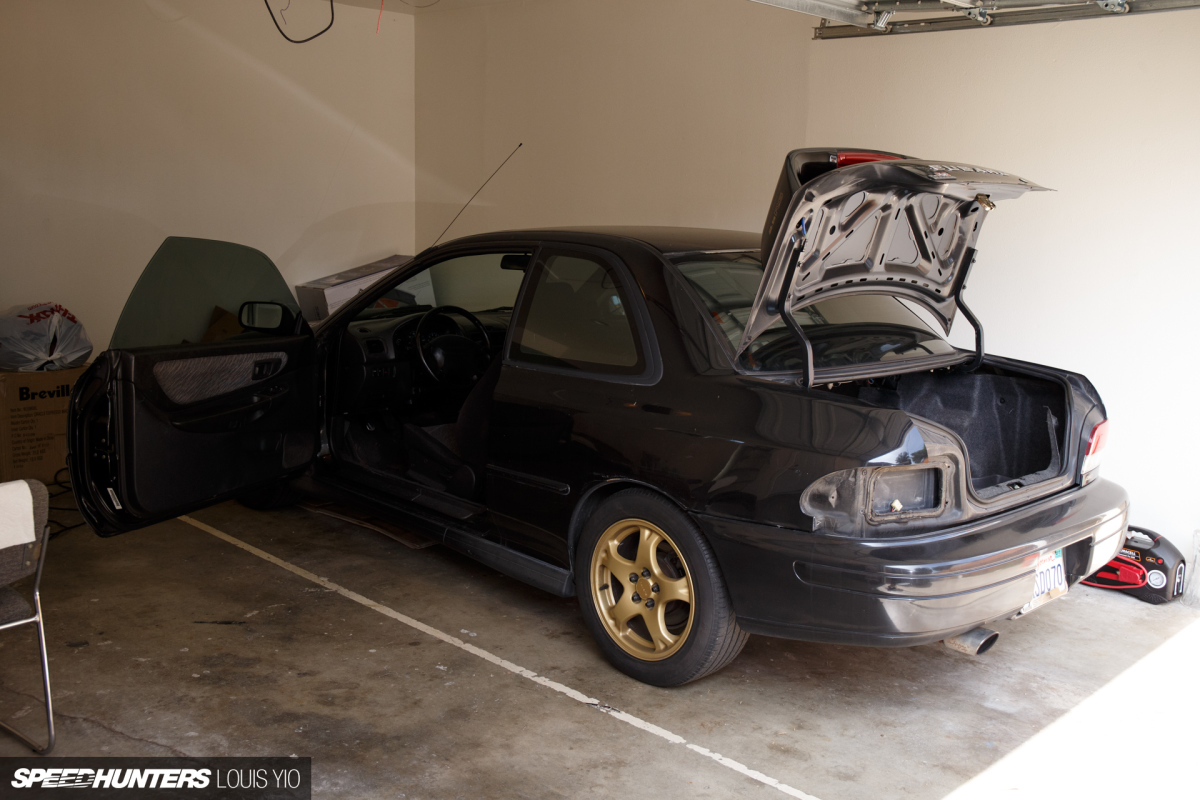 With the exception of a few expected dents and scratches here and there, the exterior was in relatively good condition too. The trunk got flooded during the 2016/2017 El Niño wave of rain storms in Los Angeles, so I had to remove everything that got waterlogged, including the JDM-model tail lights that needed to be drained.
In terms of modifications, the car came with 4-1 equal-length headers and a brand-less exhaust that gives it a Honda-type sound (in a good way). It was also previously fitted with some no-name coilovers, which are average in the canyons and absolutely appalling everywhere else. There are times that my back aches after a long drive.
One big issue with the Impreza was that all four tires were a mismatch of different brands and tread patterns. And if that wasn't bad enough, a couple of them were really showing their age with deep cracks on the sidewalls. They had to go.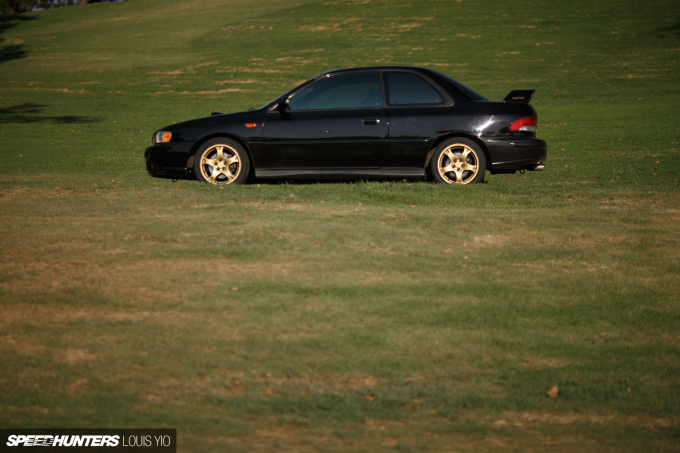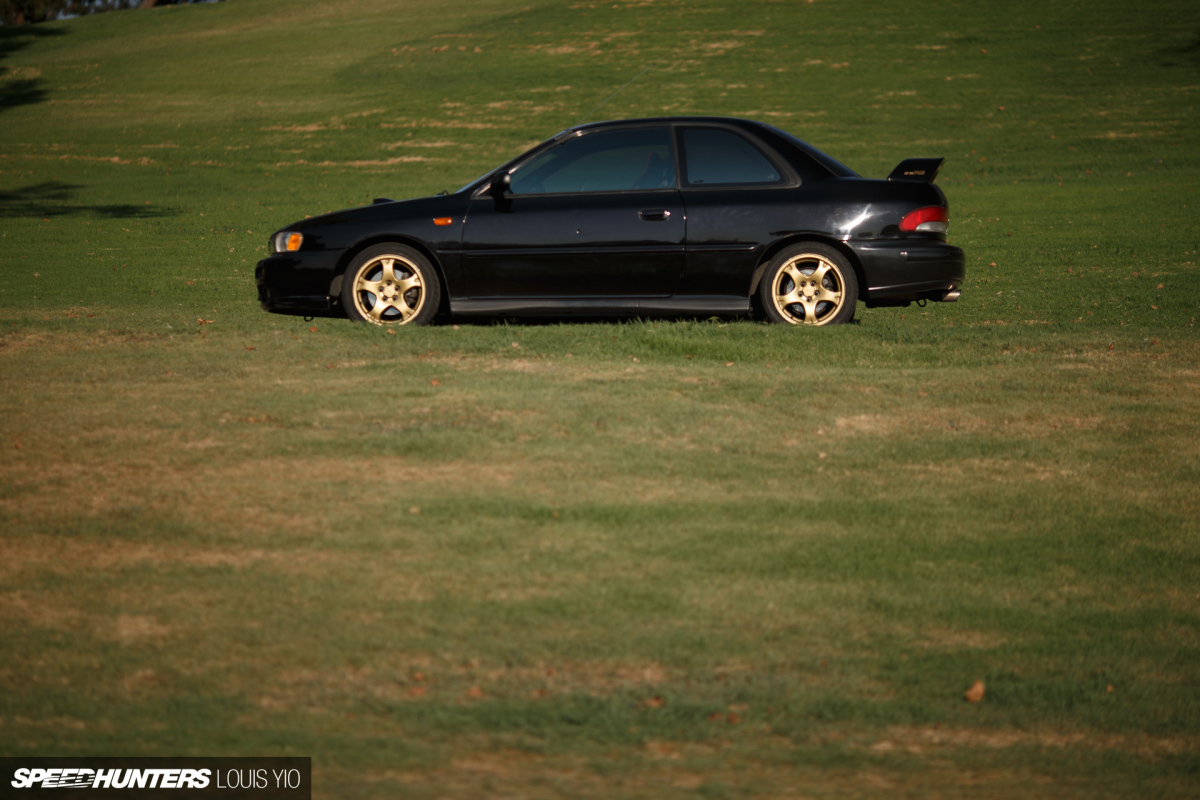 You might be wondering what the ultimate goal with this car is, now that it's found its way into the SH Garage. Well, since the US-spec 2.5RS models only made 165hp straight out of the box, I eventually want to get my hands on an STI donor car for a full engine and driveline swap. This will probably happen later down the line, though.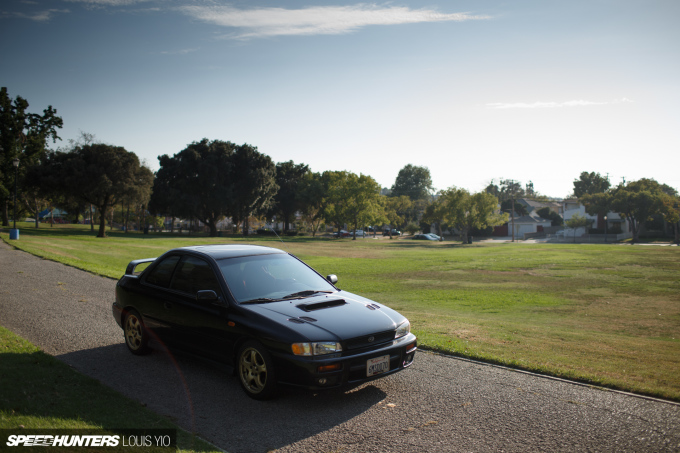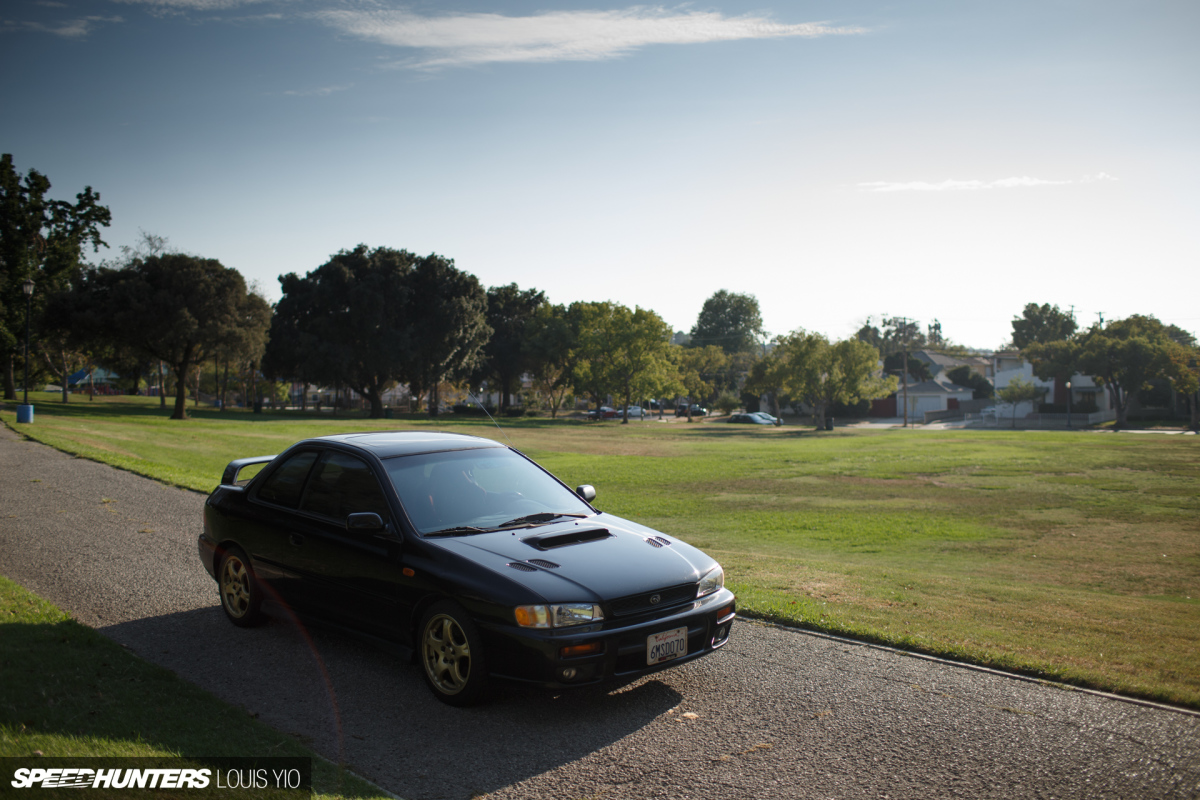 Right now, I'm just fixing and upgrading little things that will enhance my experience with the car, and I'll go over what I've done so far in my next post.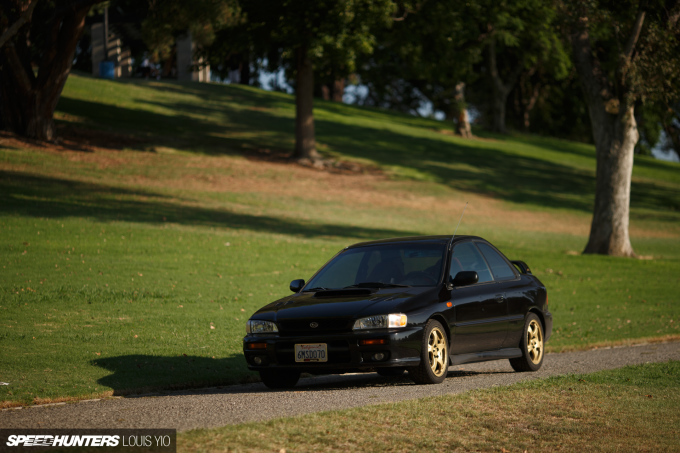 In the meantime though, I'd love to hear your thoughts on which direction I should take with the build. Sound off with you ideas in the comments section below.
Louis Yio
louis@speedhunters.com
Instagram: lusciousy