Have you ever considered packing your every belonging into a shipping container, moving to an exotic country and buying an old 'supercar' you know nothing about? Well, neither had I… until I did.
This story does its best to condense about six months of activity before, during and after the purchase of Project NSX, to bring you up to speed on the car's current condition and what's on the horizon as far as fixing, upgrading and using the car.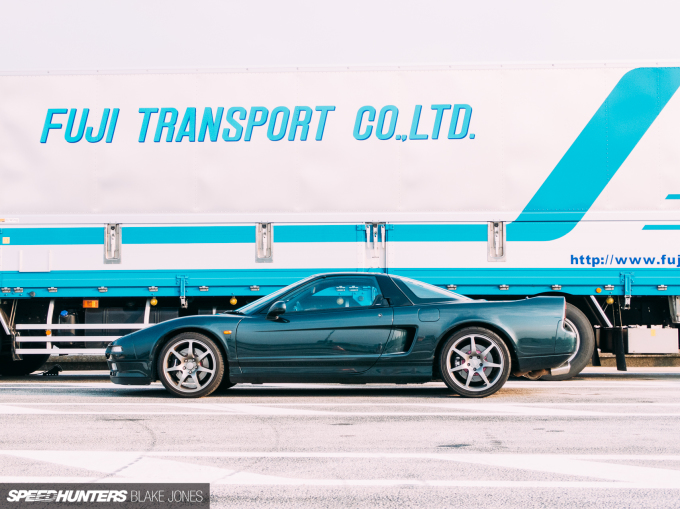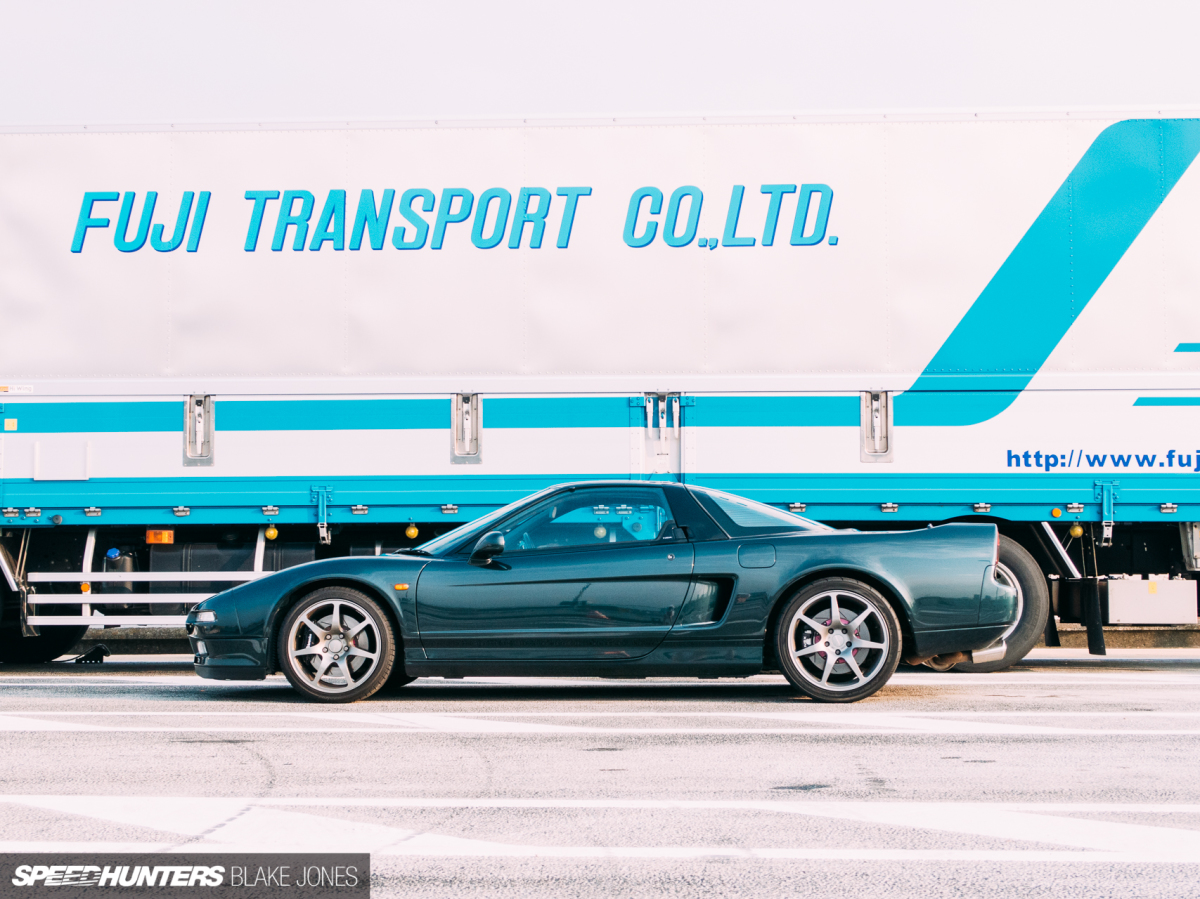 I'll start by saying that the NSX isn't my all-time dream car, as many of my car friends tell me it is for them. As a young lad I never had a poster of one (that was a 996 GT3), nor was it my go-to in Need for Speed Underground (always the FD3S RX-7). Honda Australia only ever delivered something like 280 of the original NSX over the lengthy 14-year sales lifespan, so even in Honda circles they have remained exceptionally rare in my home country. In fact, outside of organised events, I can only remember seeing one on Australian roads. Ever.
But the more I absorbed about Japan's performance car history over the following years, the more it became impossible to ignore Honda's mid-engined oddity. The Porsches and Ferraris I lusted over? This was the car that made them lift their game, said the headlines. Ground breaking technology, phenomenal driver engagement, and the day-to-day usability of an Accord – in 1990. It seemed too good to be true.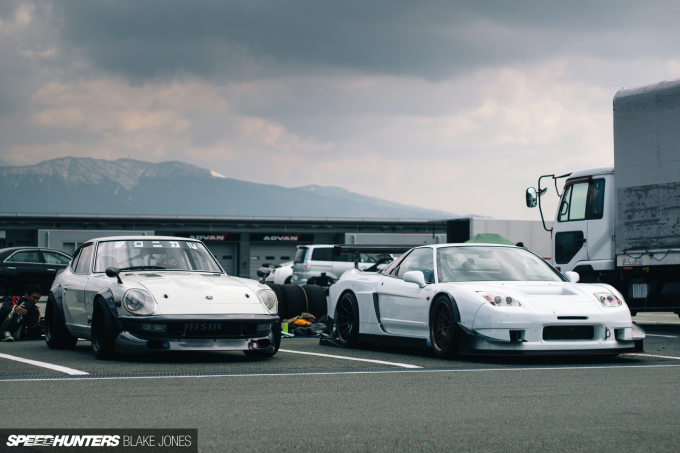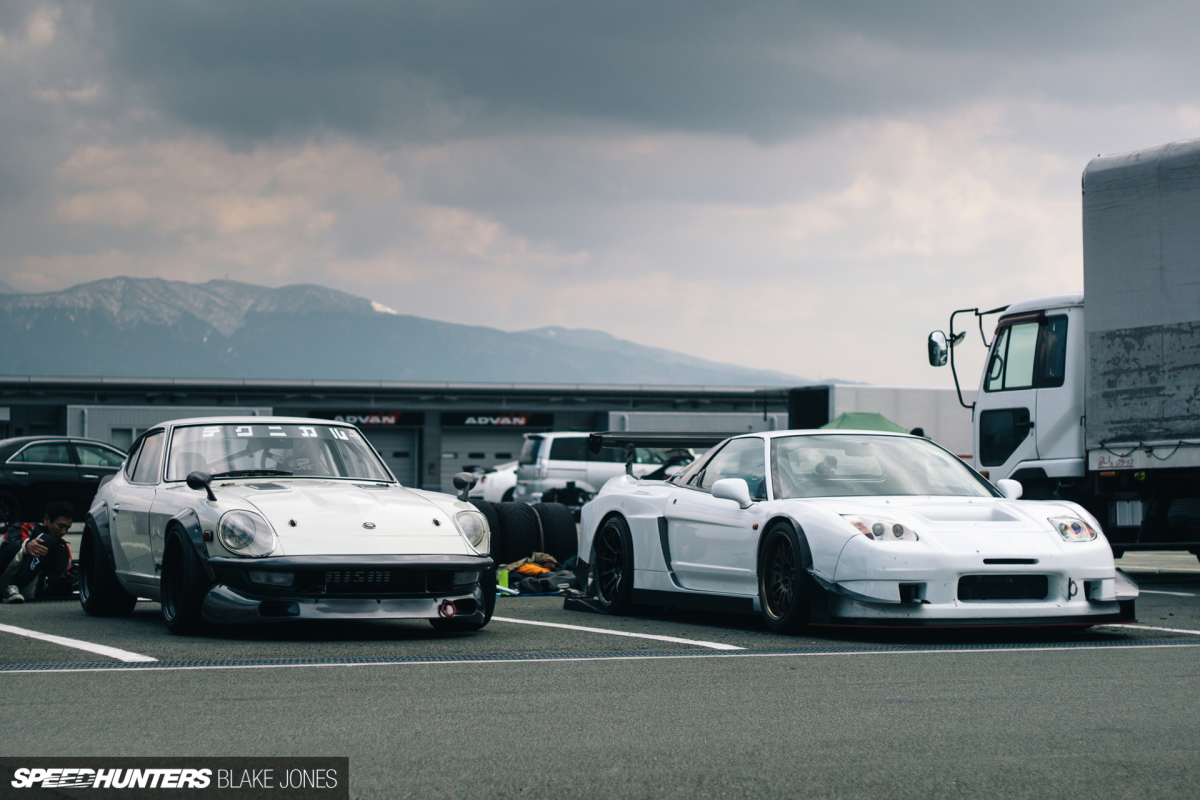 Since moving to Tokyo in the middle of last year I've seen more NSXs than I could've ever hoped for in Sydney. Even amongst the exotic and insanely modified machinery you find here in Japan, I feel that the NSX has earned a special place in the hearts of local enthusiasts. Those who know, know.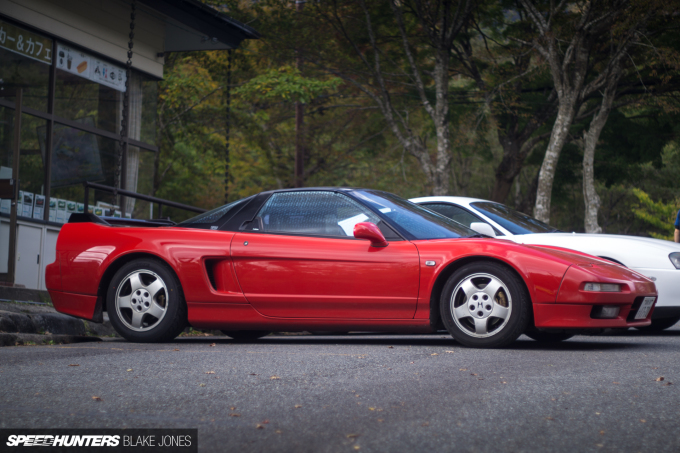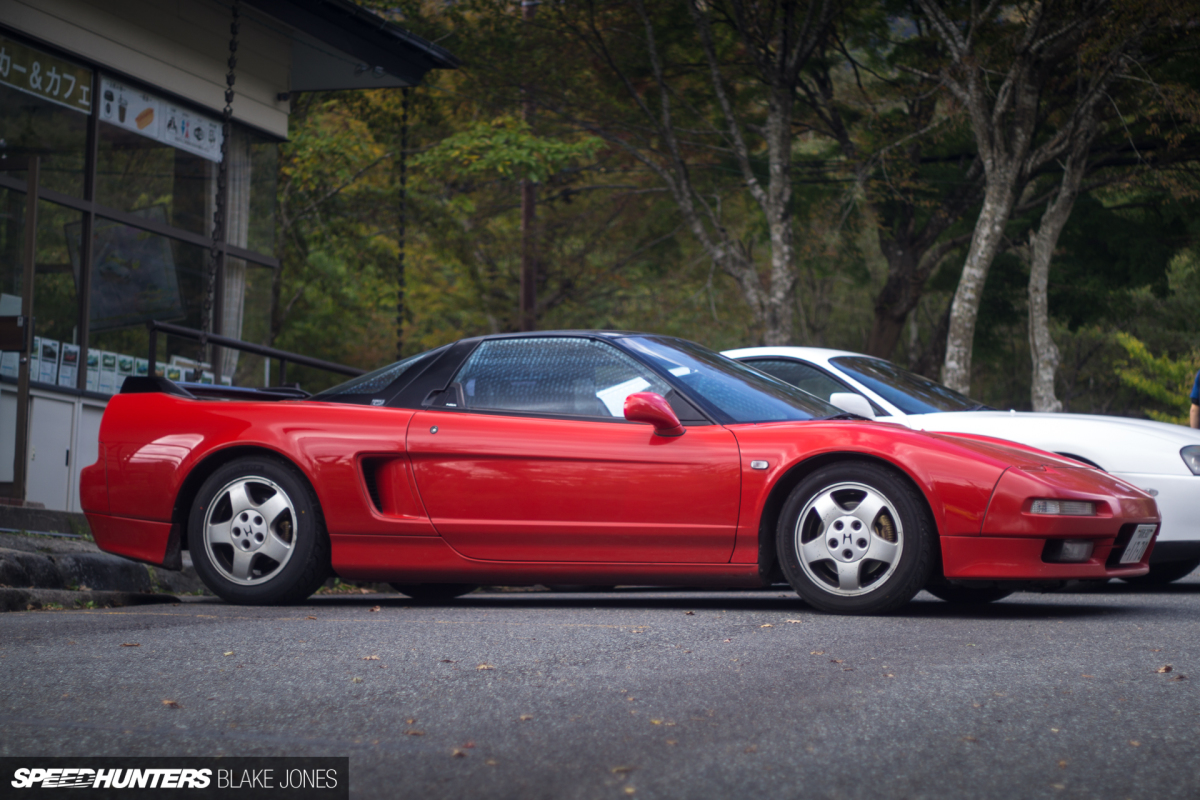 The first opportunity to actually slip into an NSX's cockpit wasn't until late last year when my car-loving cousin was in town and as a birthday treat I lined up a day exploring the touge of Hakone with popular rental company Fun2Drive. Our weapon of choice? The 1990 Formula Red NSX seen above.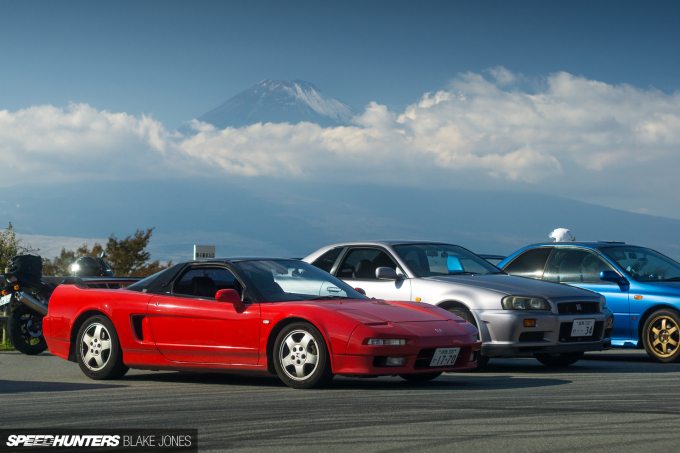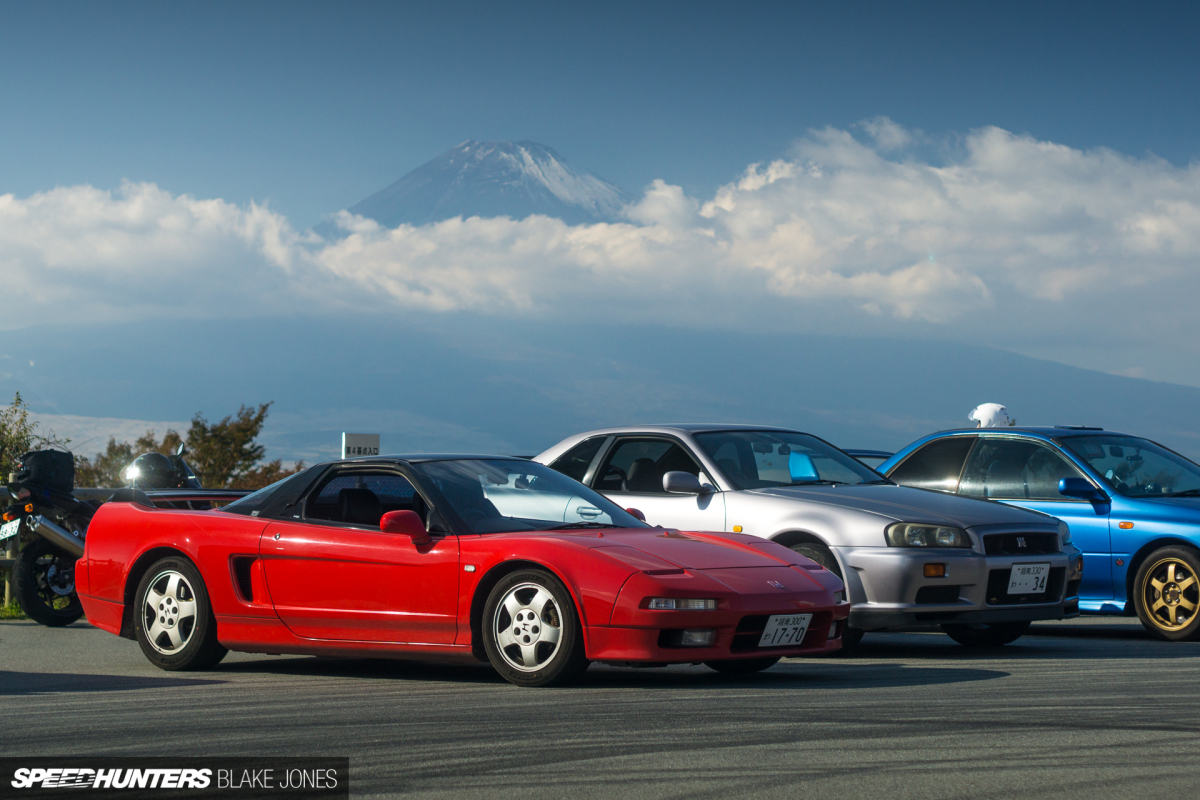 There was no hiding the scars of a hard life as a rental with nigh on 200,000kms, but looking past the scuffed alloys and rubbed-back interior plastics, the charming personality of the car sang through. Gradually building up to the limits of the small radial tyres over the next six hours, it seemed that the NSX is a car surprisingly devoid of surprises. The chunky factory wheel and seat don't look or feel special, but they channel a level of communication and playfulness that modern sports cars can only dream of. I've always considered cars from this period to be the sweet spot between old school engagement and modern reliability, and the NSX exemplifies that ethos. Climbing out of the incredibly low driver's seat at the end of the day the decision was made – I would hunt down an NSX.
On The Hunt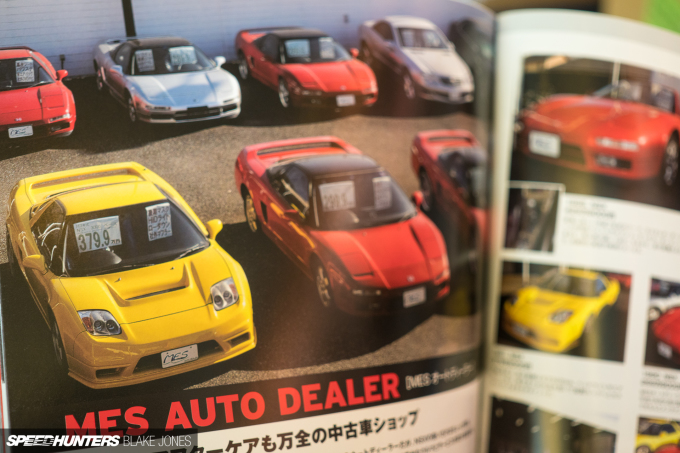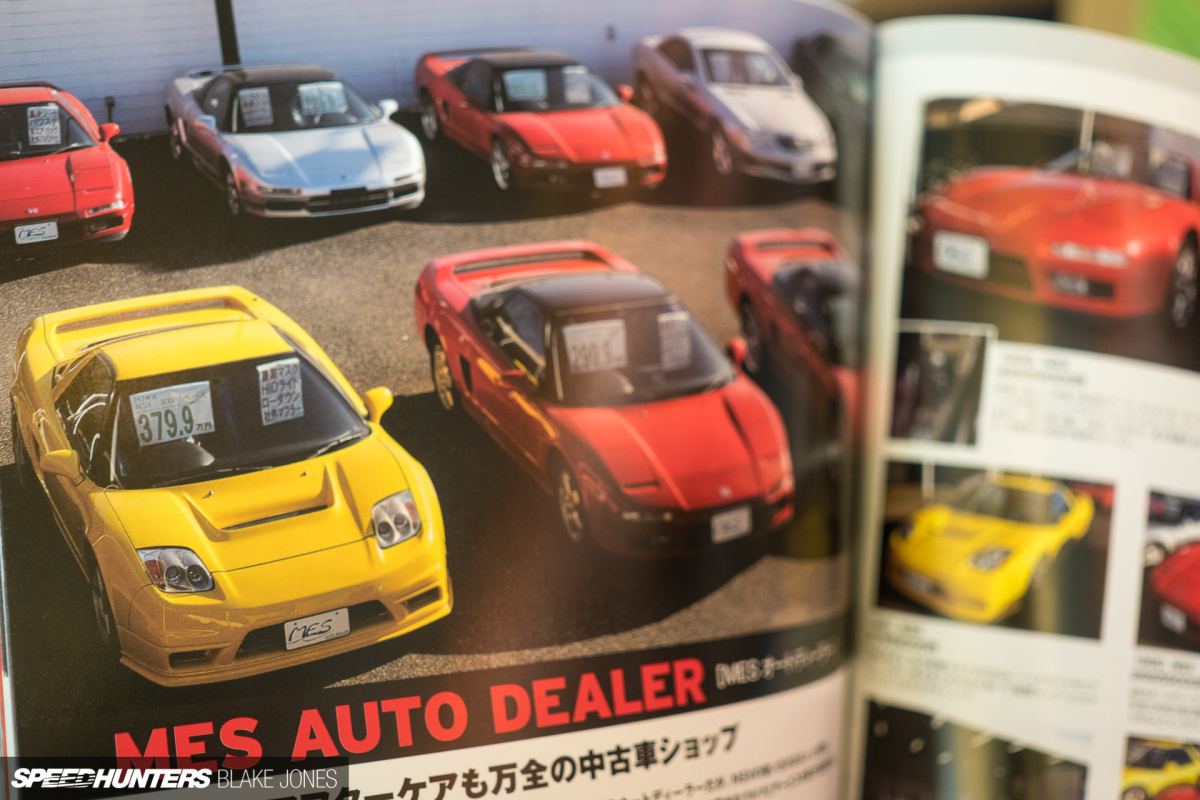 What followed was an obsessive period of research, calculation and self doubt that I'm sure many of you can relate to. I had three key criteria: the car had to be accident-free, relatively original, and a manual. Oh, and Brooklands Green Pearl, if I could find it. There was no doubting that to get the quality of car I wanted, I'd have to part ways with a significant amount of money, but I'd also figured that prices will only keep going up from here. If I bought something clean and honest, I'd probably be driving around in an appreciating asset.
It didn't take long to realise that in the current collector-driven market there was no way I could get my hands on an original, non-repaired, manual car within my budget limits. Bugger. What were the other options? Find a damaged car and hope the repairs have been professionally completed? Or give up on the NSX altogether? A third option presented itself through a grainy Best Motoring video from the early 2000s – find a factory automatic and convert it to manual. As the presenters reasoned, you can buy and convert a low-kilometre automatic for the same price as buying a flogged-out factory manual. Sounds good in theory, and at the least I'd have a fun project to kick off with.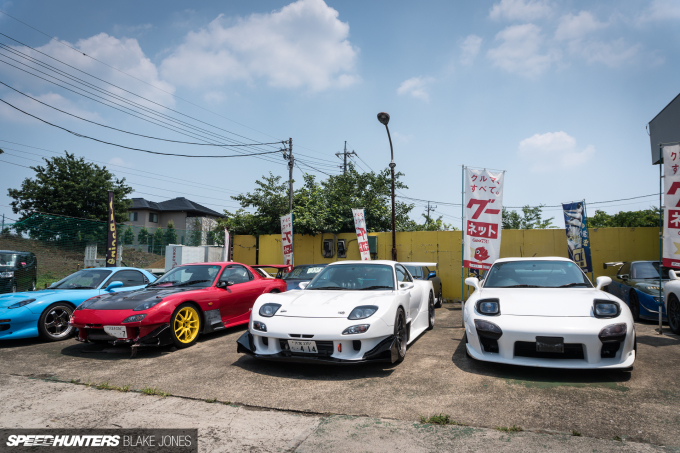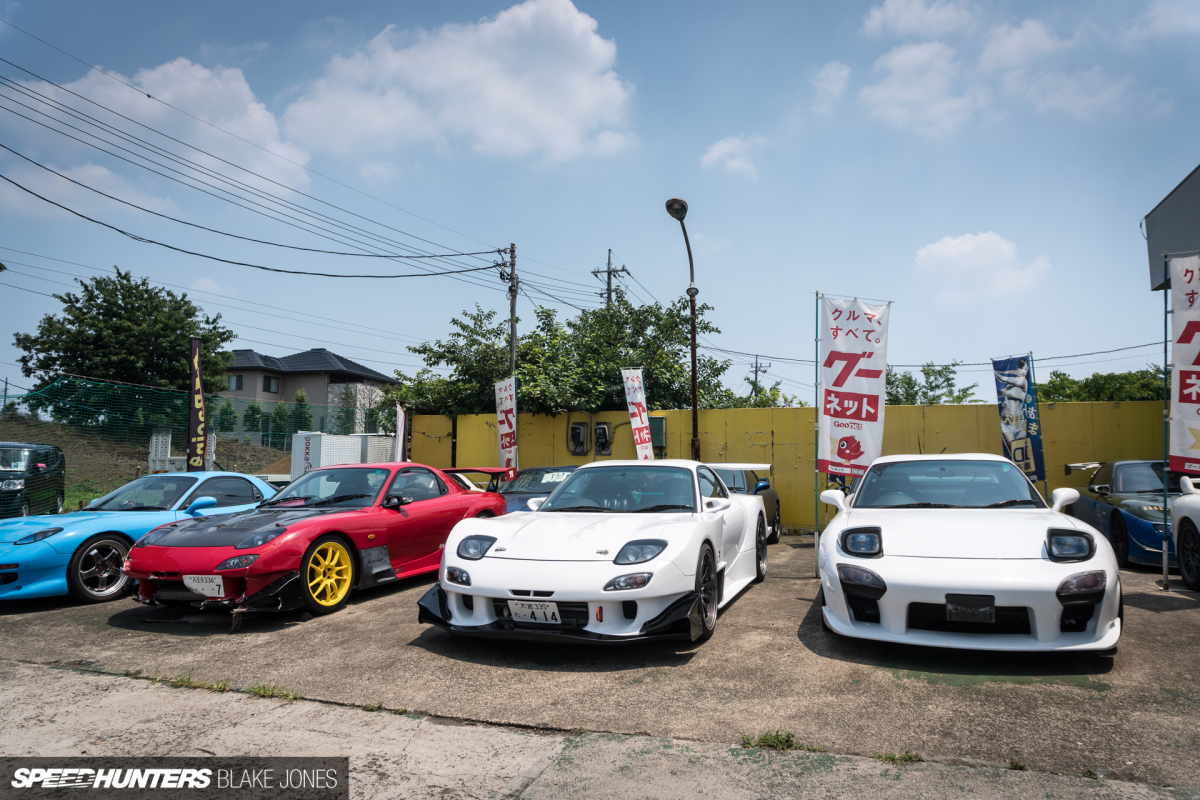 I was put in touch with Kikuchi-san of K2 Racing (also known as Autoworks K2), an RX-7 and GT-R tuner based in Saitama who runs a medium-sized used car dealership in between building and racing record-breaking time attack cars. Kikuchi-san was my 'in' to USS Auto Auction and its Japan-wide weekly auctions of used cars on a barely believable scale.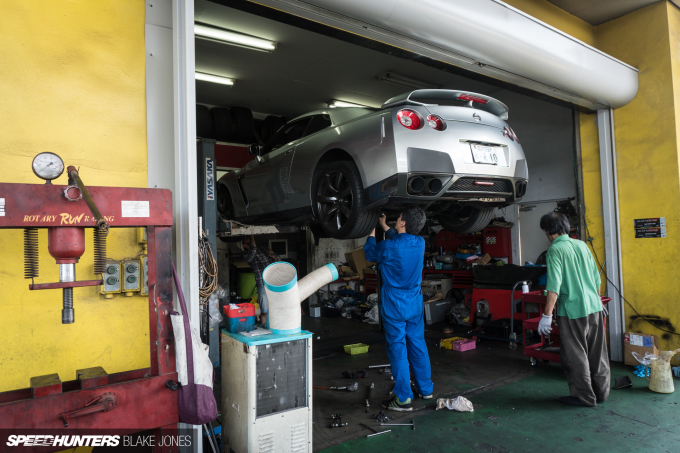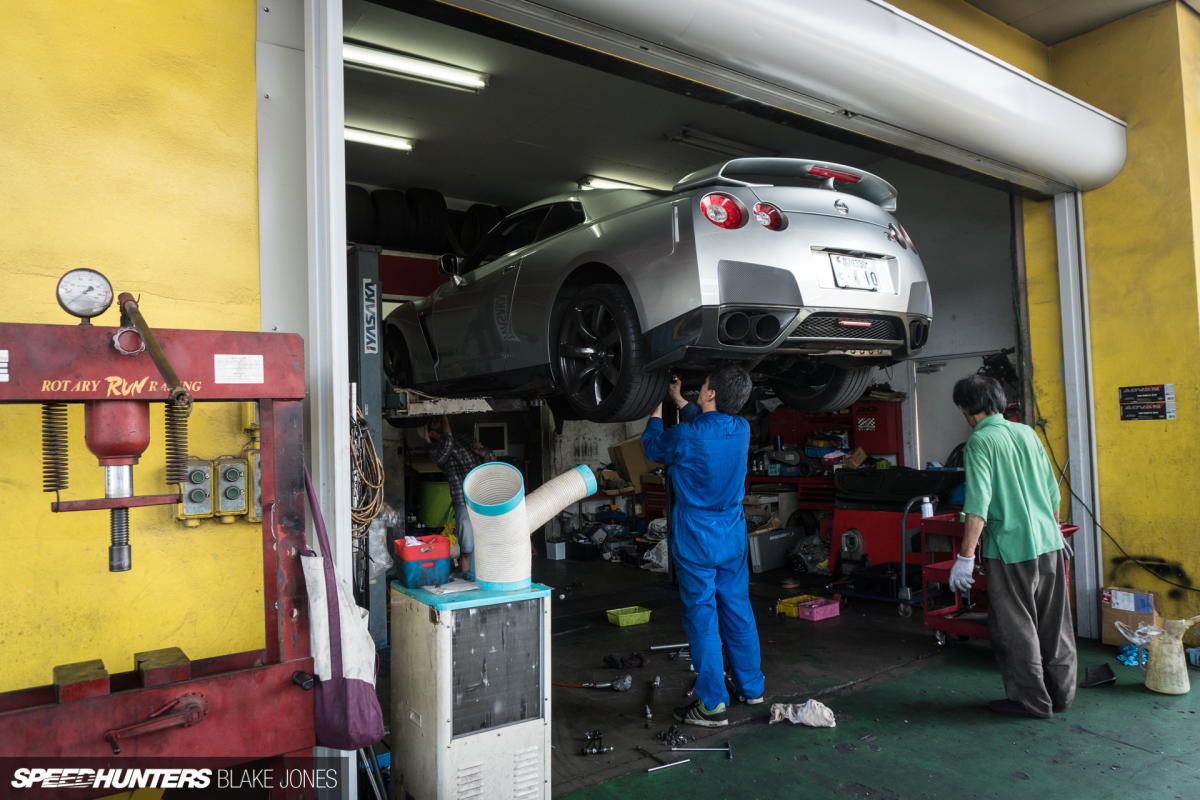 An R35 GT-R was actually my second choice behind the NSX; in Japan an early model year example can be had for about the same money as a clean NSX. Obviously the sheer performance capability is tempting, but I was ultimately looking for a more pure driving experience than the R35 can offer with its hefty weight and relatively high seating position. Here, fellow gaijin TB was having K2's staff eke out a bit more performance potential from his car.
Buying a car directly from a dealership can be a rather expensive experience in Japan, and through Kikuchi-san I was on track to save about 15-20 percent of the 'sticker price' for an equivalent car. After all, this is where the dealers purchase their stock from.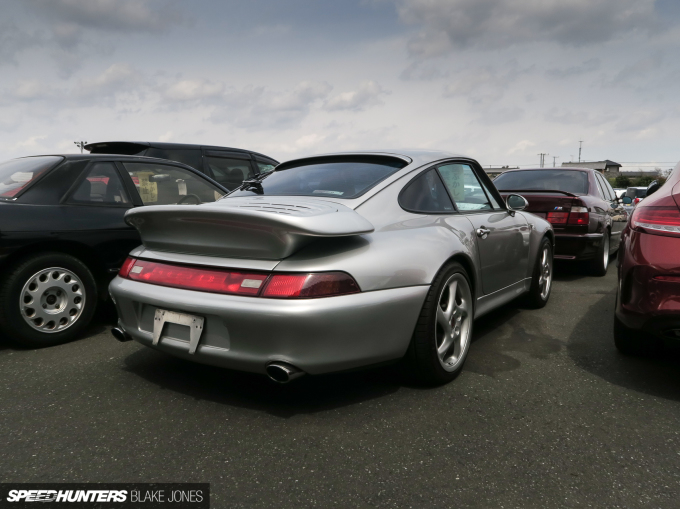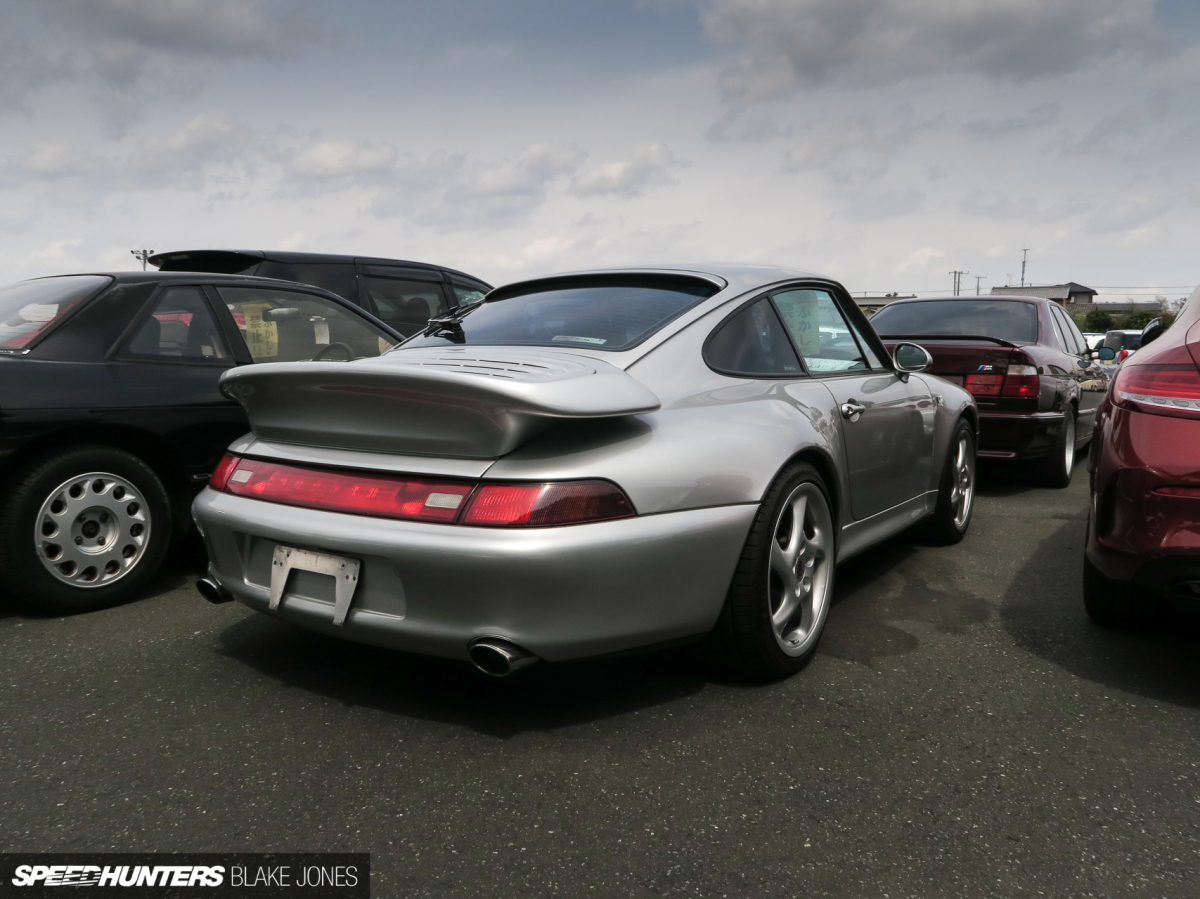 USS Tokyo, the largest of all auto auction houses in Japan with around 15,000 vehicles going up for sale every Thursday, has to be one of the seven wonders of the JDM world. The amount of interesting, obscure and modified machinery available was mind-bending, not to mention the sea of kei cars, people movers and other four-wheeled transport destined for the dealerships and ports of Japan. It's always hard to go past a 993 Turbo…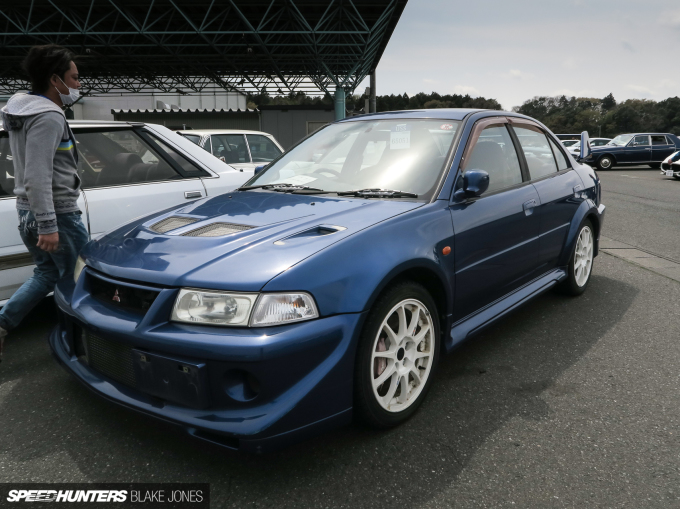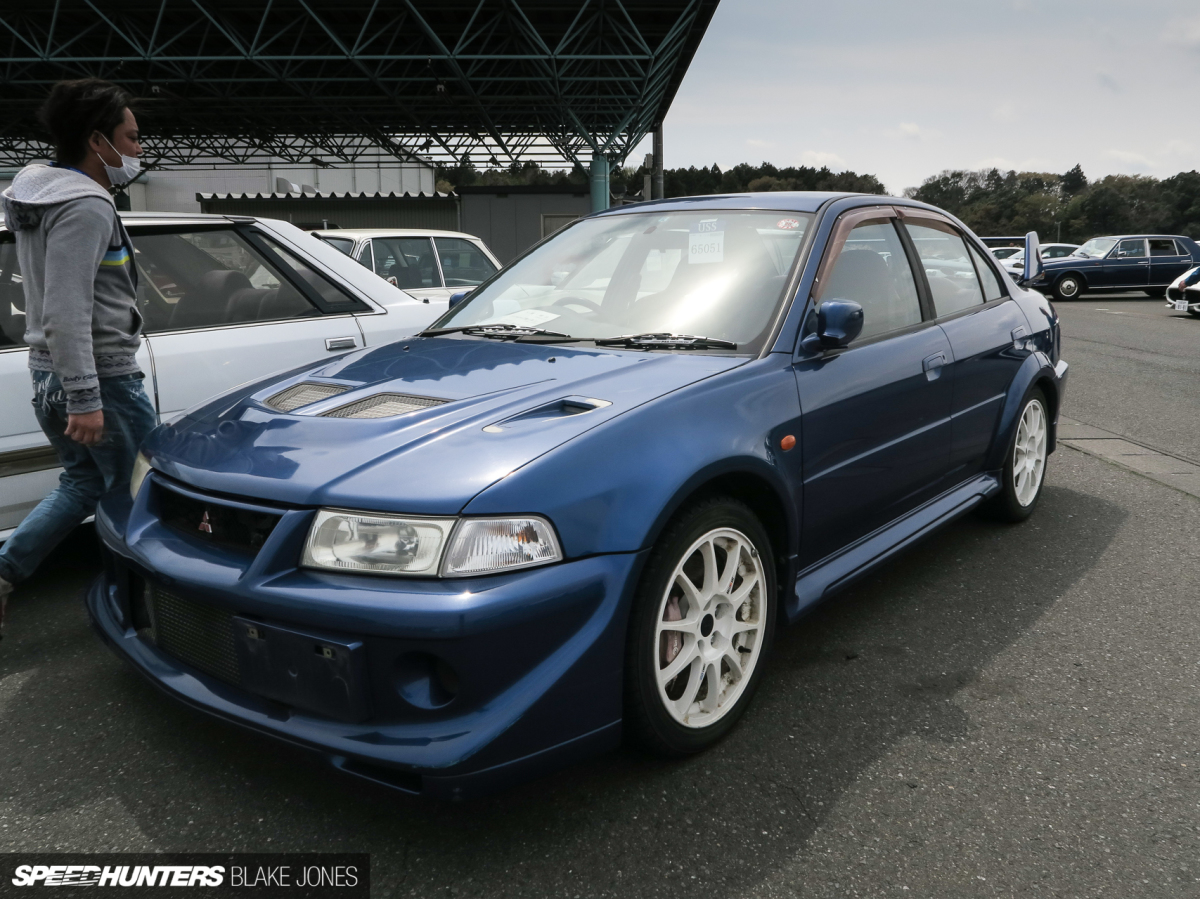 And let's not forget limited-run motorsport specials like the Mitsubishi Lancer Evolution 6.5 TME, although this one had seen better days.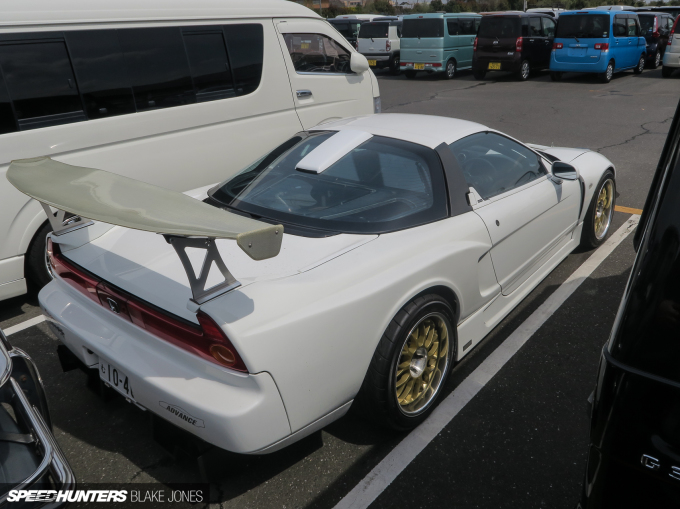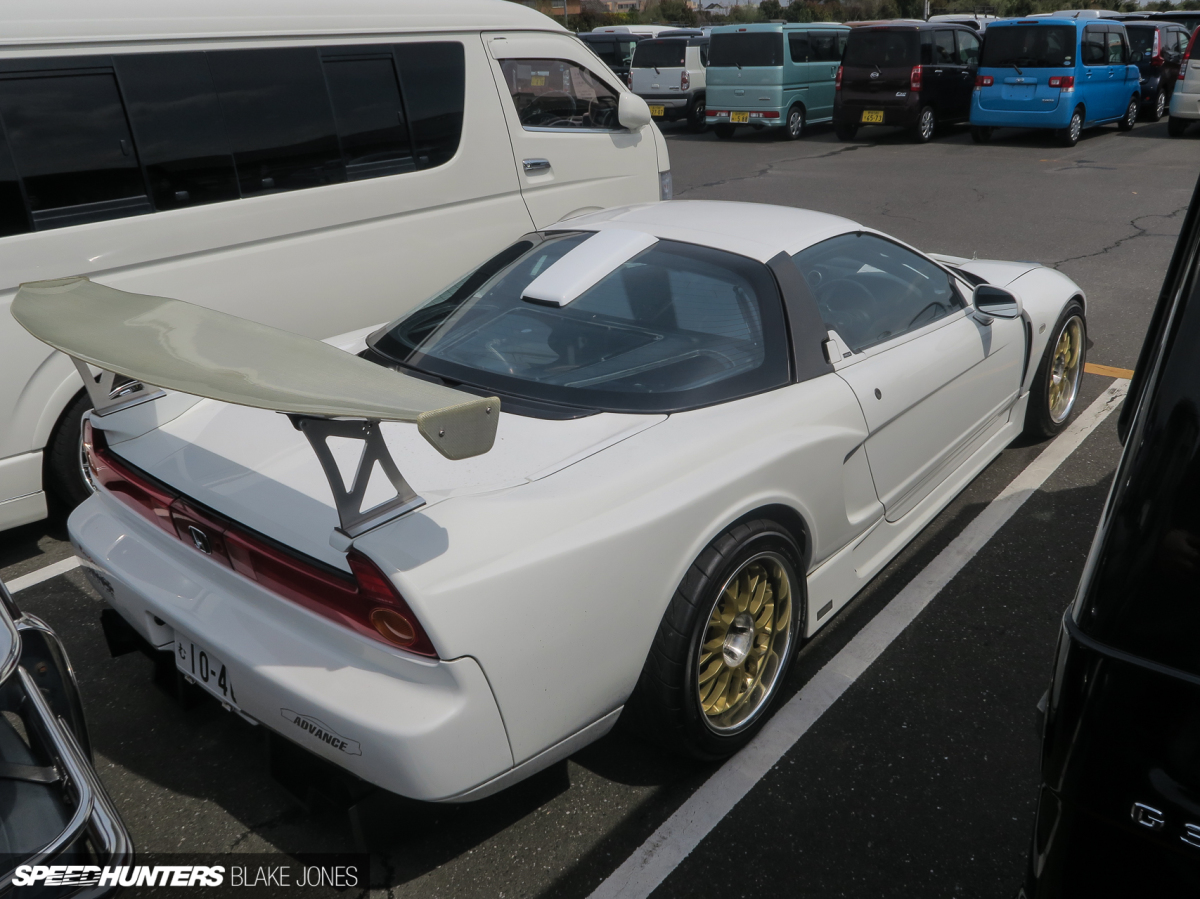 One of the cars we were there to see, however, was this highly modified NA1 which had the allegorical shopping cart thrown at it – body kit, suspension, a 6-speed, and an NA2 (fixed headlight) front-end conversion.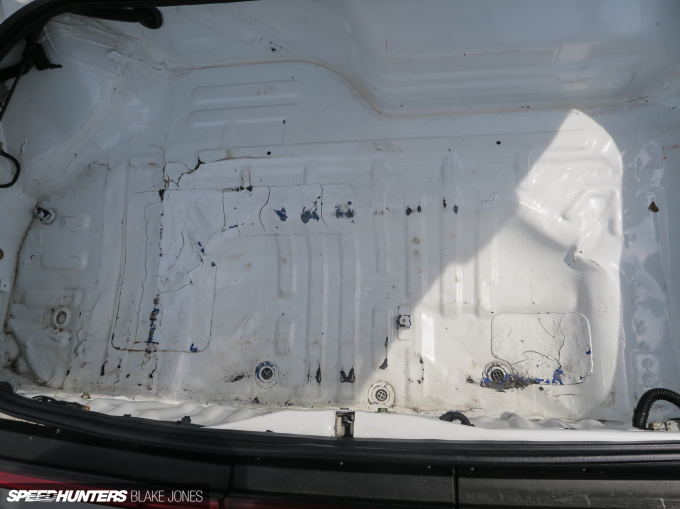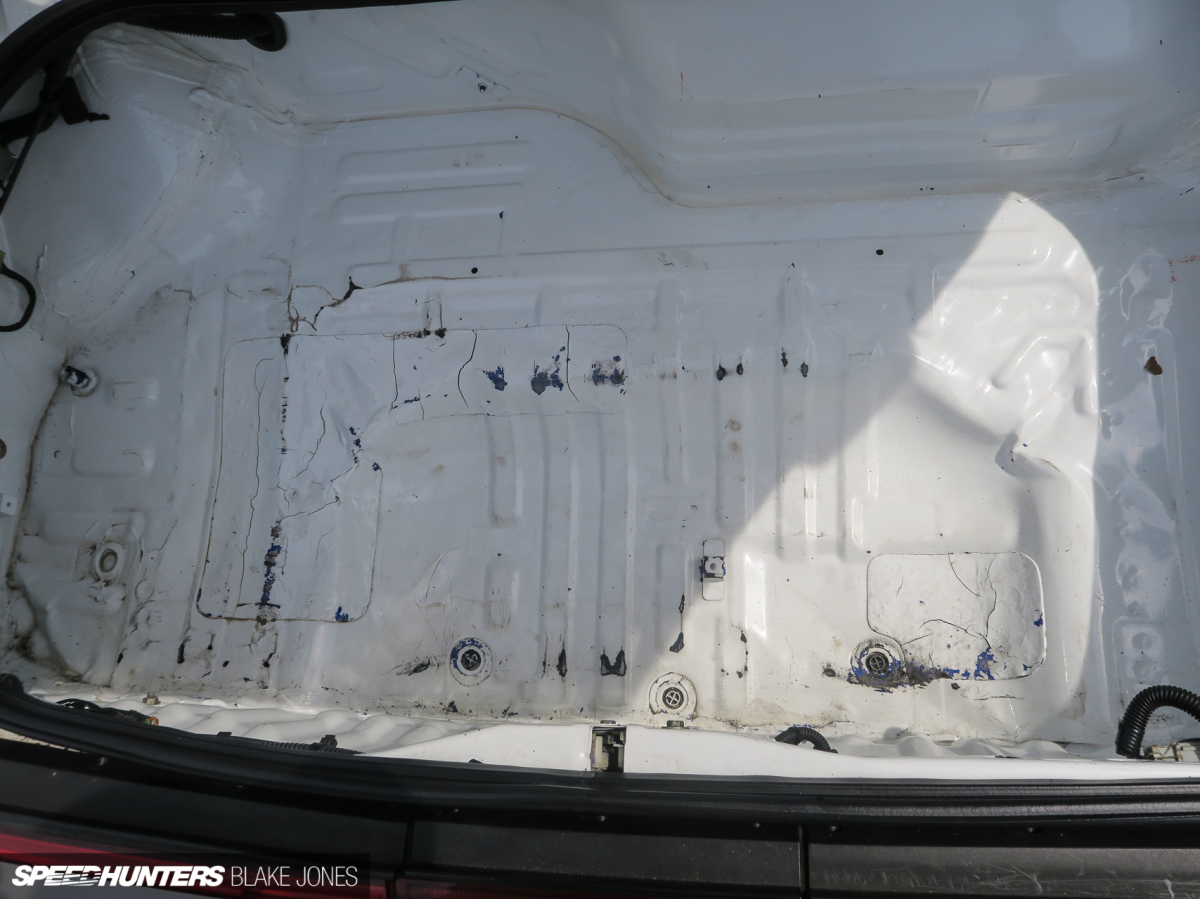 The car had good credentials from Yokohama-based tuner Advance, but the full roll cage, stripped interior and existing (albeit seemingly well repaired) impact damage to the rear concerned me when thinking about bringing the car back to Australia, so we walked away from the sale. I'd placed a bid on a silver auto car but it wasn't exactly what I was chasing, and we let it go after the price pushed too high.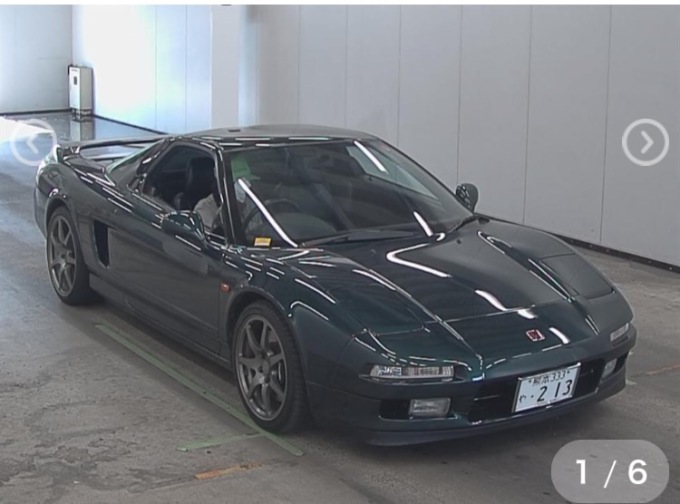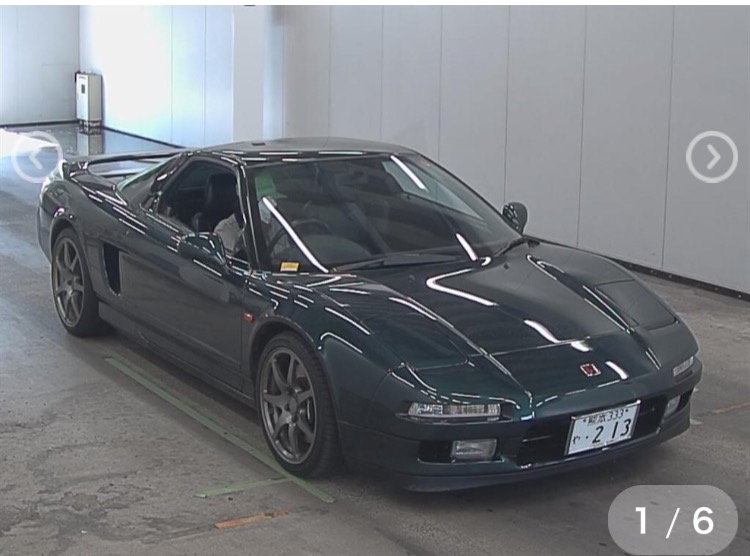 It wasn't until some seven weeks later that I found something that looked to fit the bill. 1992 NA1, automatic, a scratch over 70,000kms, graded as a 4B by the auction team, and finished in that beautiful green that seemed to never turn up at auction. With only the low-resolution auction photos (above) and a scribbled auction sheet to go on, I called Kikuchi-san, set a bid, and crossed my fingers that I wasn't making a massive financial mistake. Don't try this at home kids – always inspect a car before you buy it!
Was This a Huge Mistake?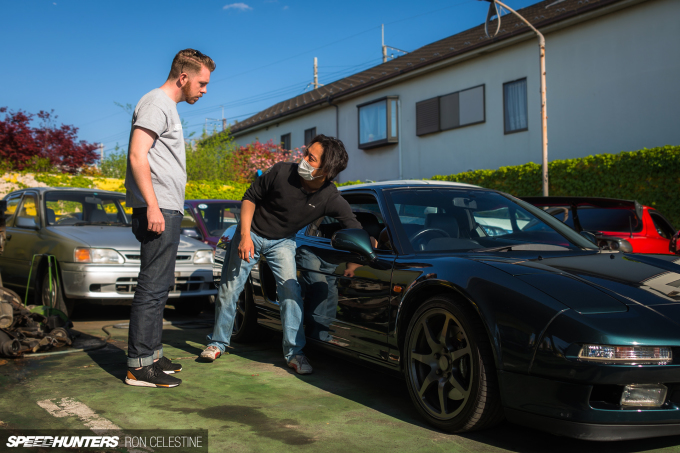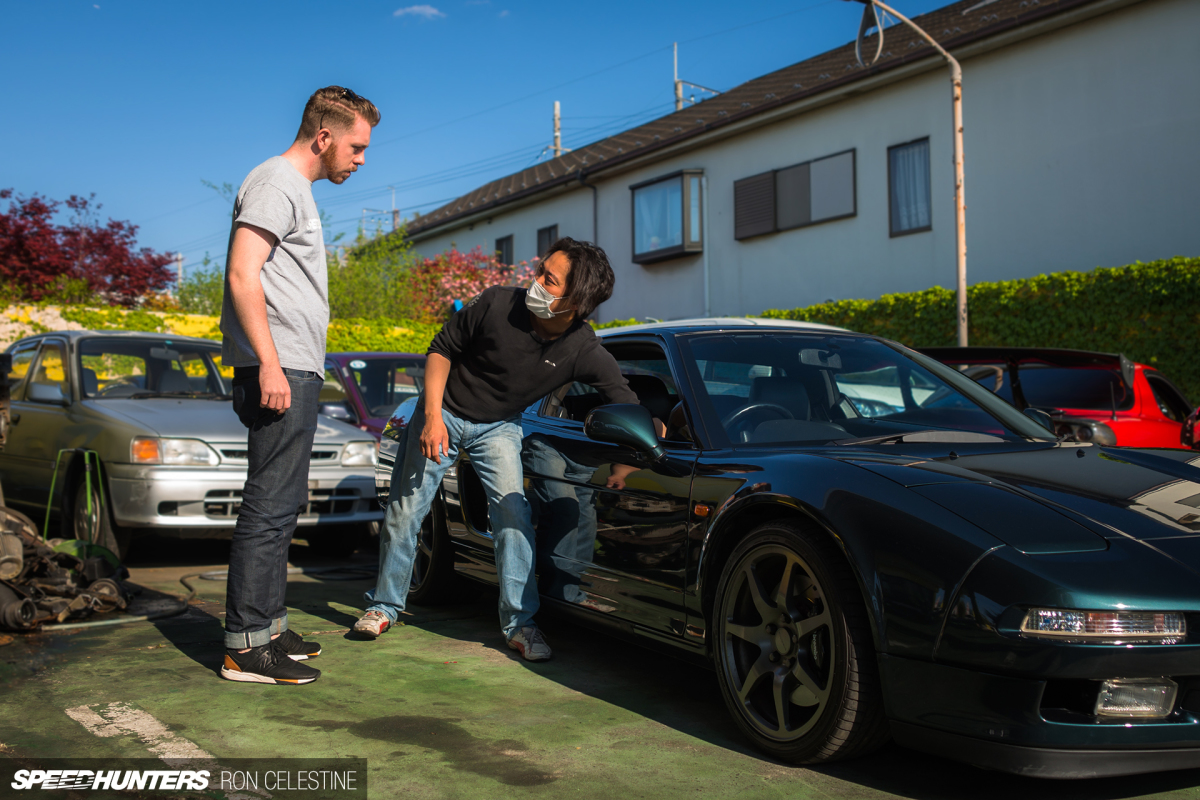 I guess it's no surprise that I won the auction, and a few days later Kikuchi-san was dropping the simple alloy key into my palm.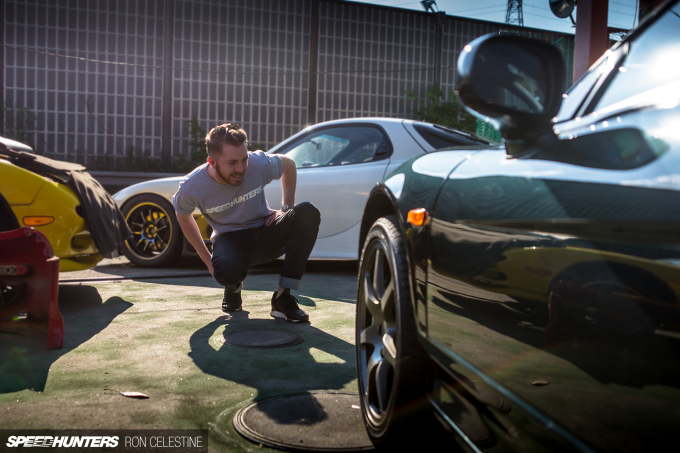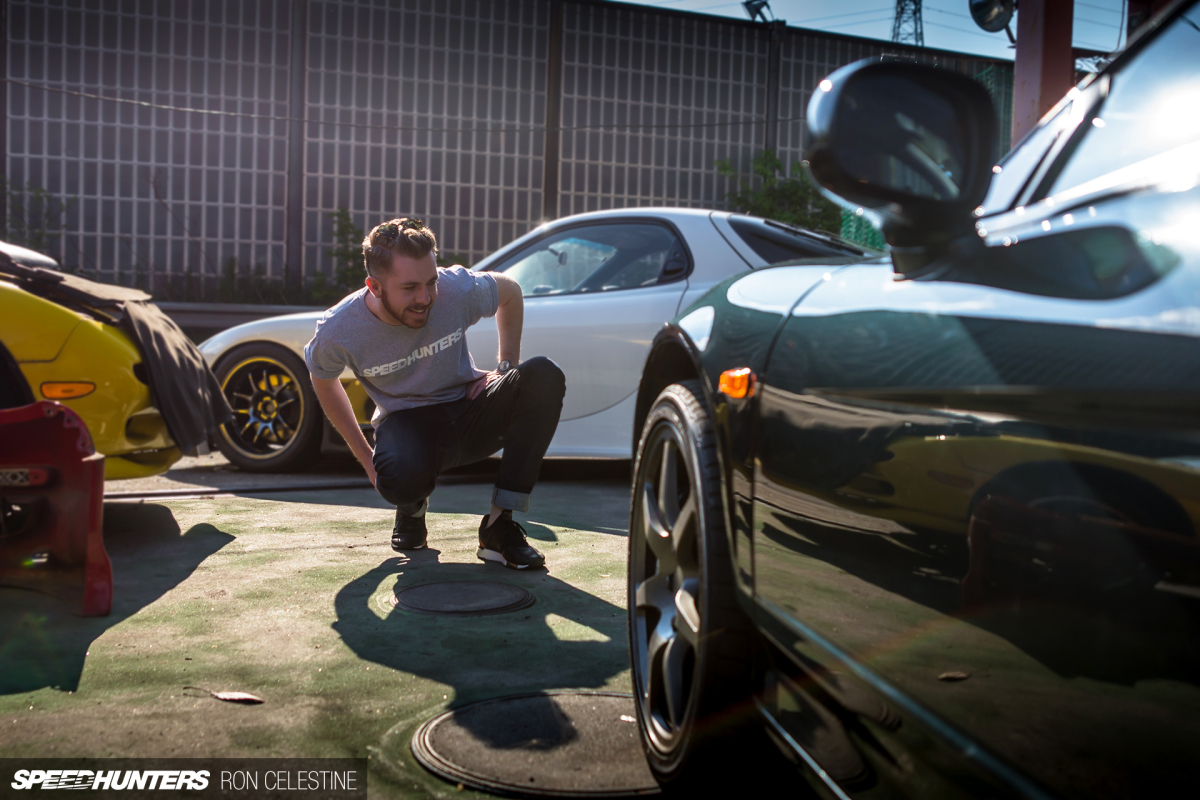 The good news was that a thorough look over the vehicle and paperwork determined I hadn't made a horrible mistake and I wouldn't have to retreat from Kikuchi-san's workshop with my tail between my legs. Sitting in front of me was a clean, honest car that would seem to be a solid starting point for a project.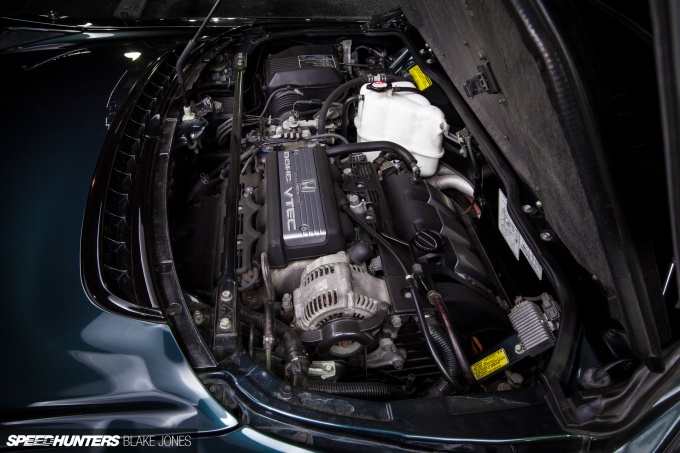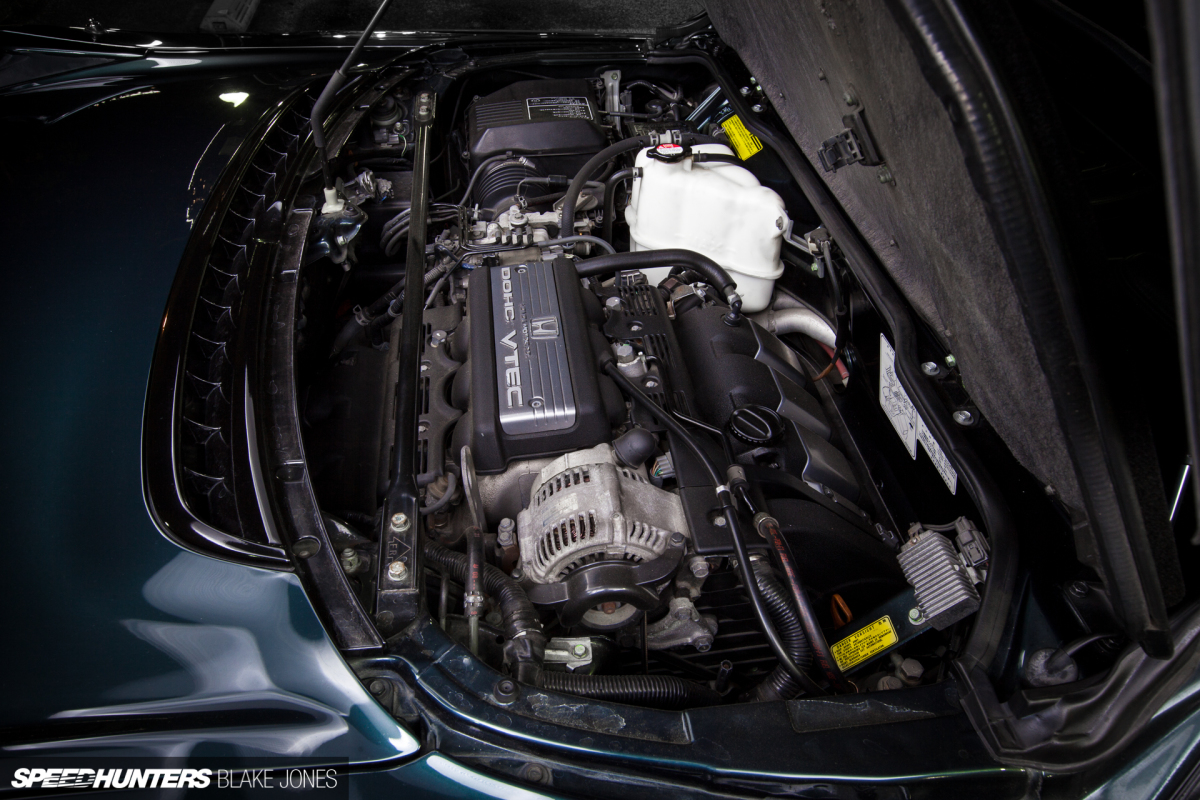 Being an early NA1 car the latitudinally-mounted DOHC V6 is a 2,977cc unit. It's certainly not as pretty as Ferrari's longitudinal V8s, but allows for the existence of a helpfully large trunk behind the engine that can swallow plenty of camera gear.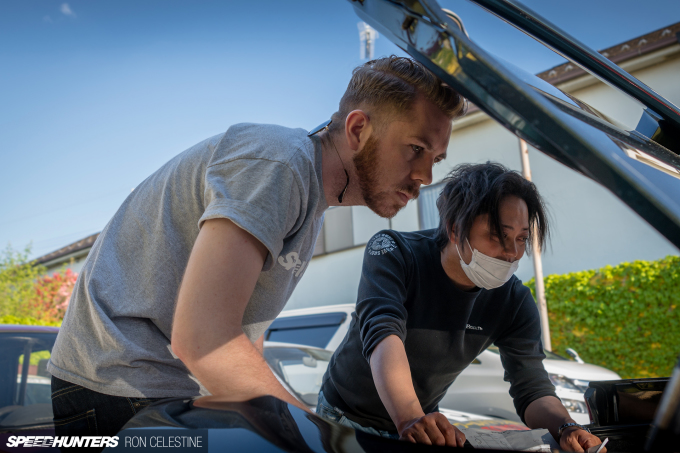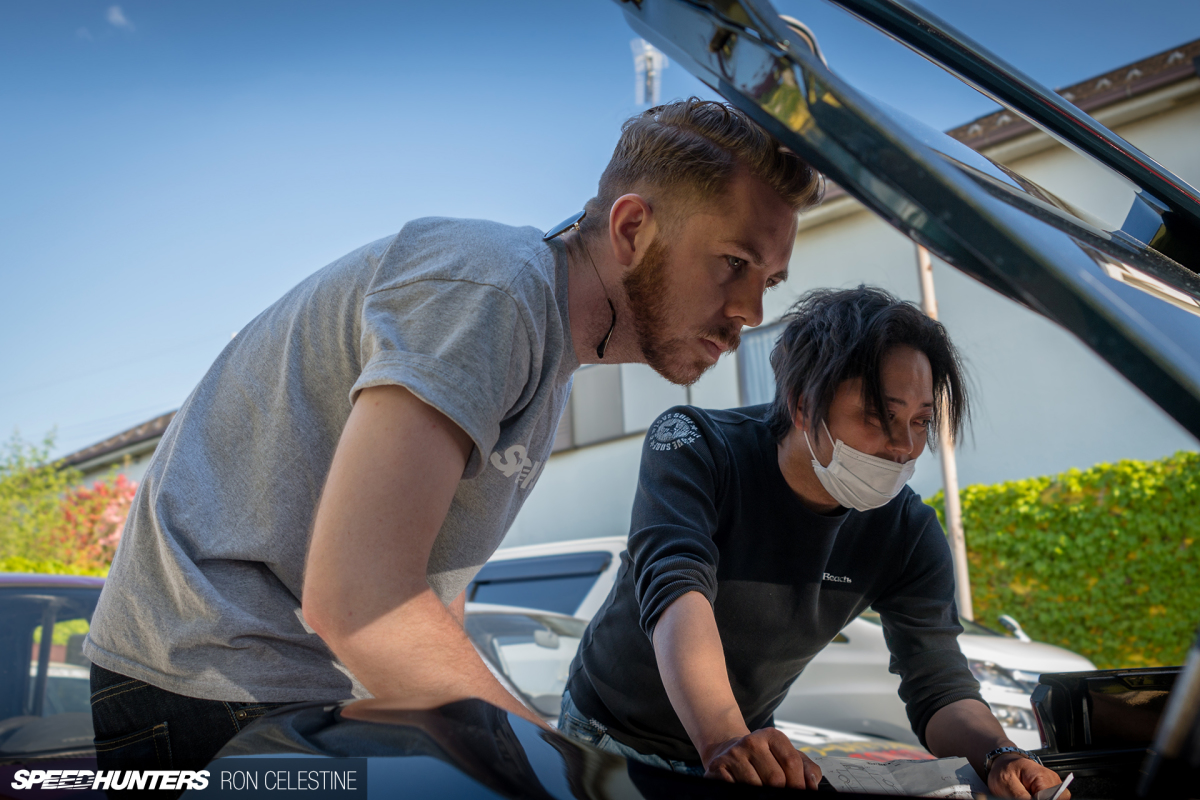 It didn't take long for Kikuchi-san to mention the success he had extracting more power from the NSX he owned in the early 2000s.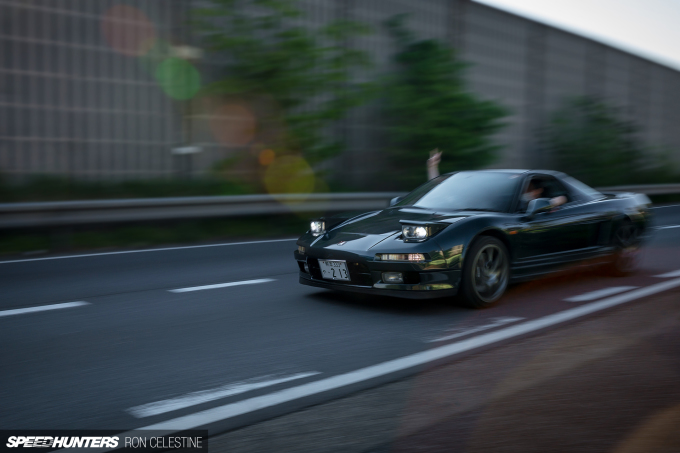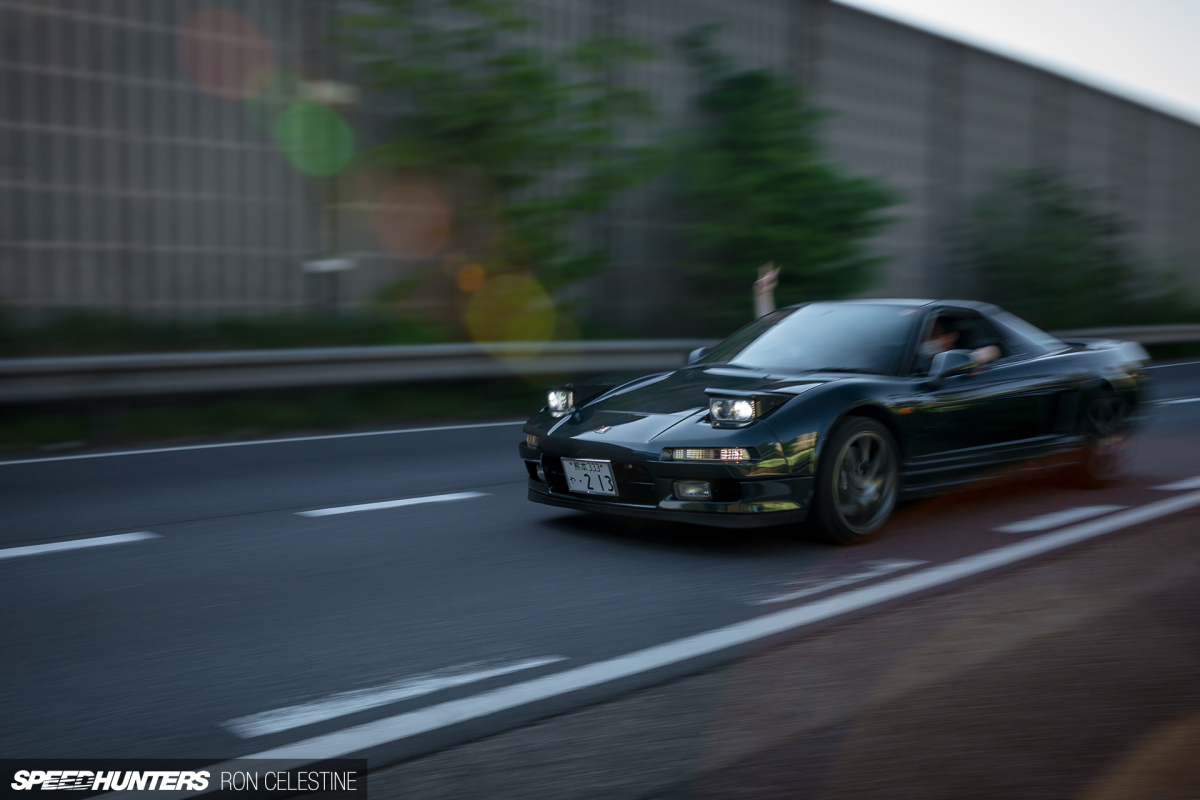 The V6 is certainly no powerhouse compared to newer, turbocharged sports cars, but it's certainly the torquiest Honda I've ever driven and swiftly builds speed right up to the 180km/h limiter thanks to the slim aerodynamic profile and lightweight aluminium construction. Forward motion is hamstrung by the long ratios in the 4-speed automatic, but that won't be a problem for too much longer.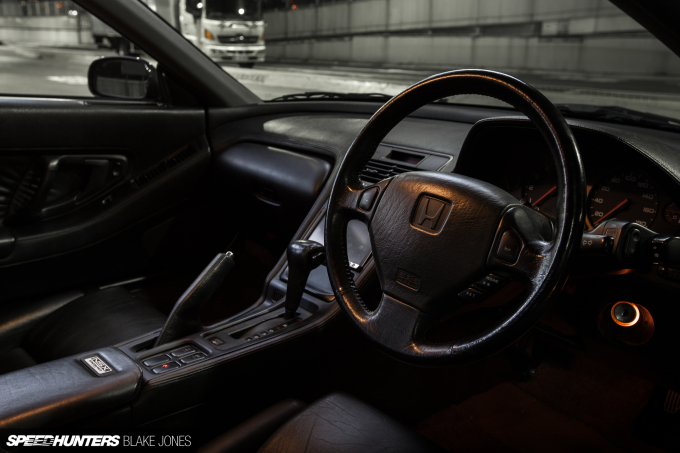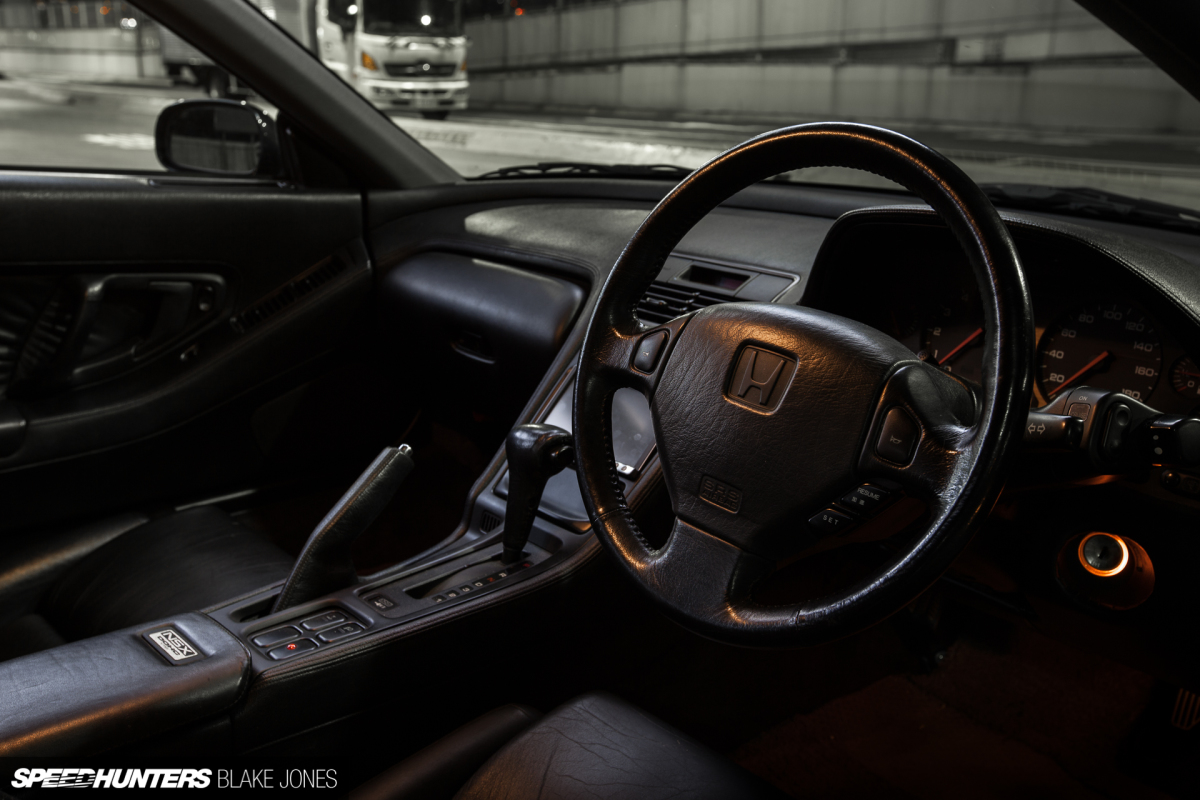 It's surprising how completely normal the car feels at city speeds. The low, wedge styling still turns heads, but from the driver's seat it almost completely lacks the drama you'd expect from a mid-engined Ferrari competitor: great visibility and NVH, comfortable seats and sensibly configured switchgear.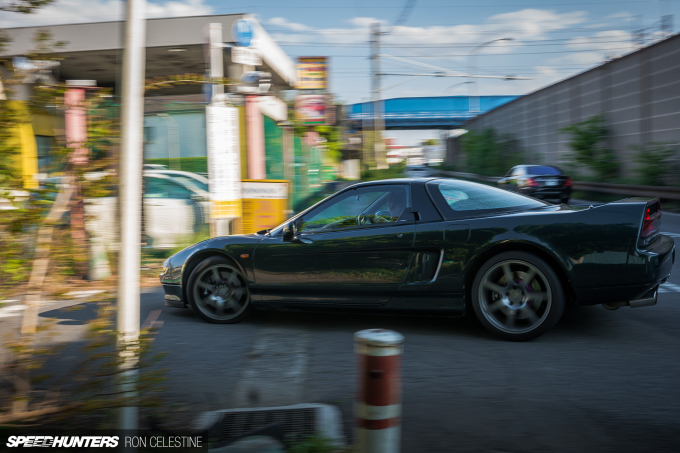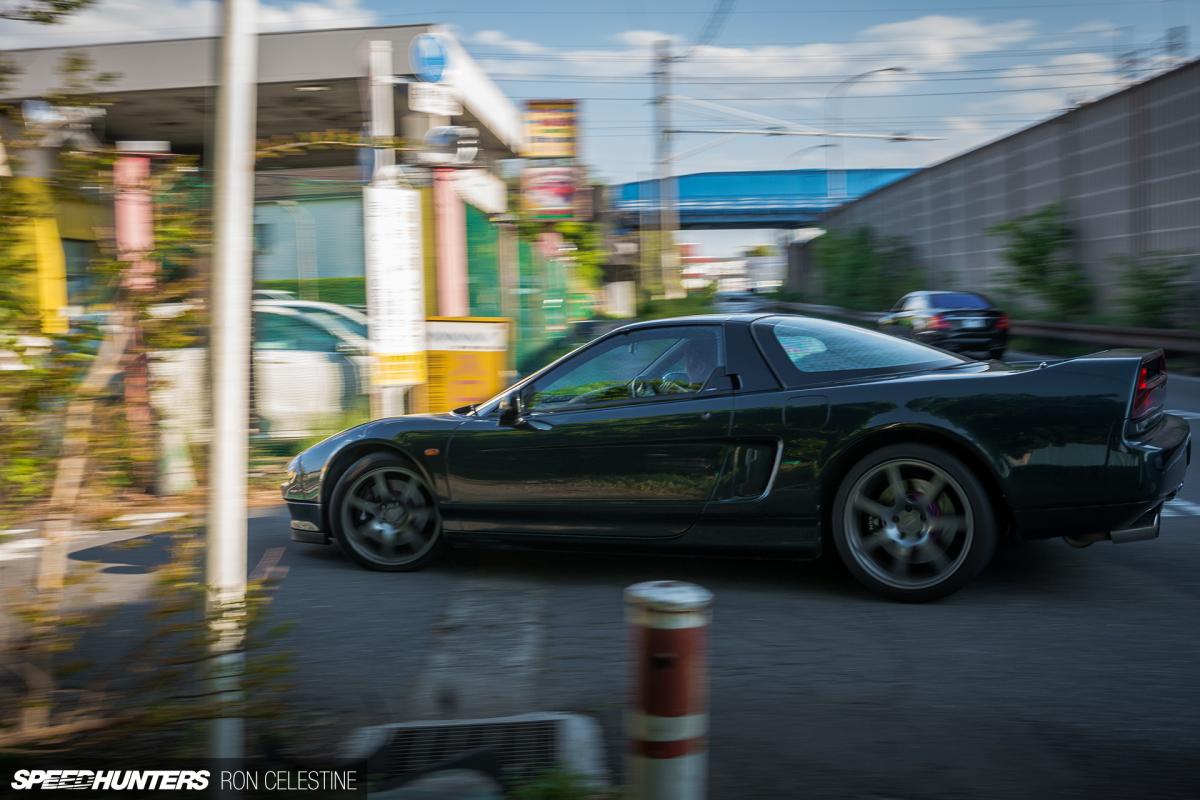 After thrashing the red rental car on some of the best roads Japan has to offer, taking my green automatic example around the block was admittedly underwhelming. But I guess that's the point of the NSX – the dual personalities differentiated it from European competitors at the time.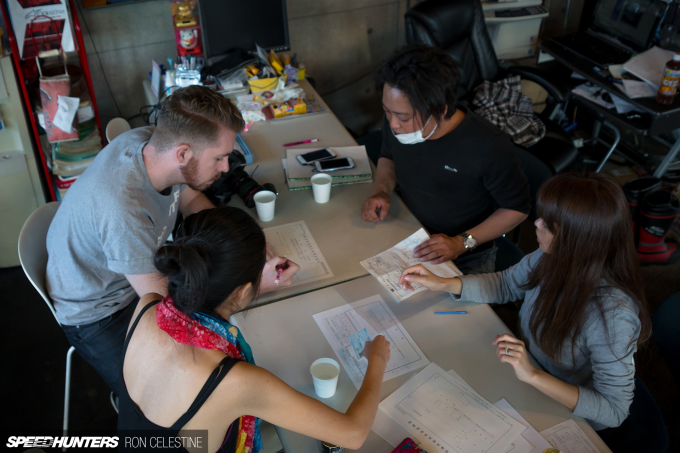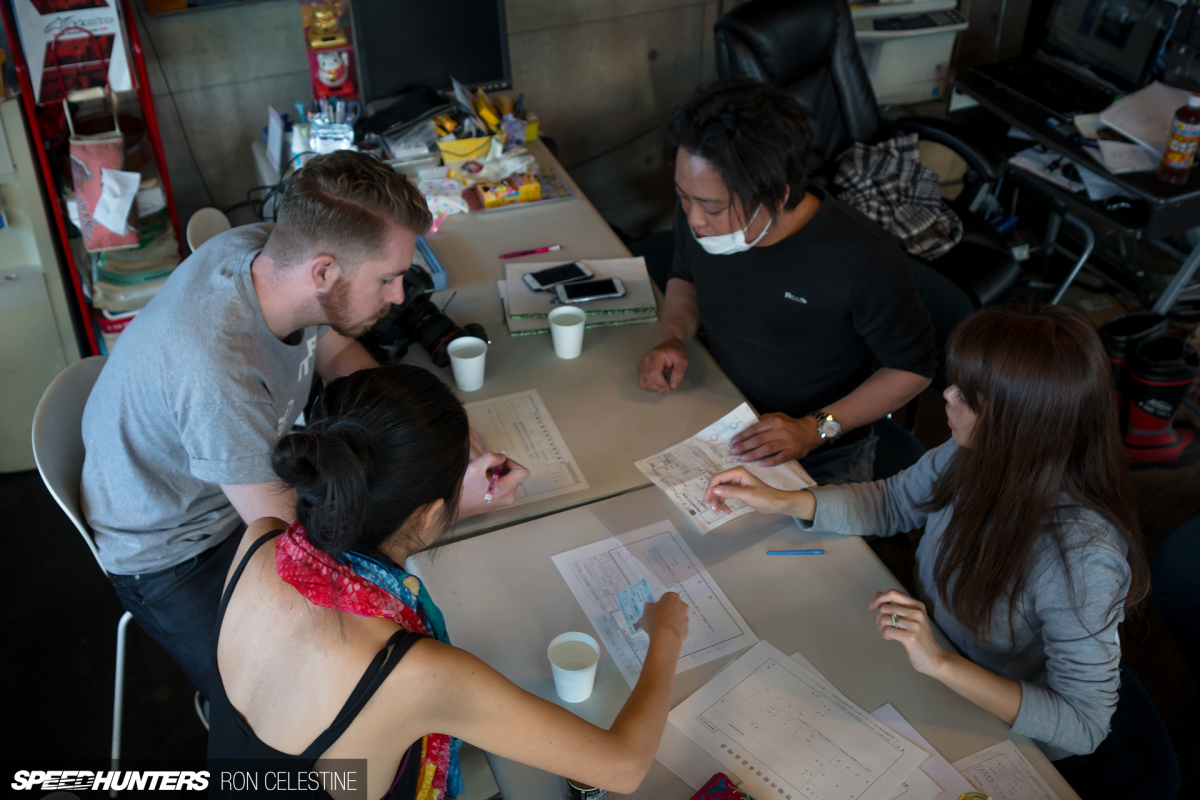 Paperwork is always the least exciting part of buying a car, but it at least deserves a mention here. Japan loves to drown its residents in processes and forms, vehicle purchase being no exception. On top of purchase documentation, insurance and 'name change', your parking space needs to be inspected and approved by the police department. A massive shoutout here goes to Speedhunter Ron and his girlfriend Chiaki for providing translation support.
Drive, Break, Fix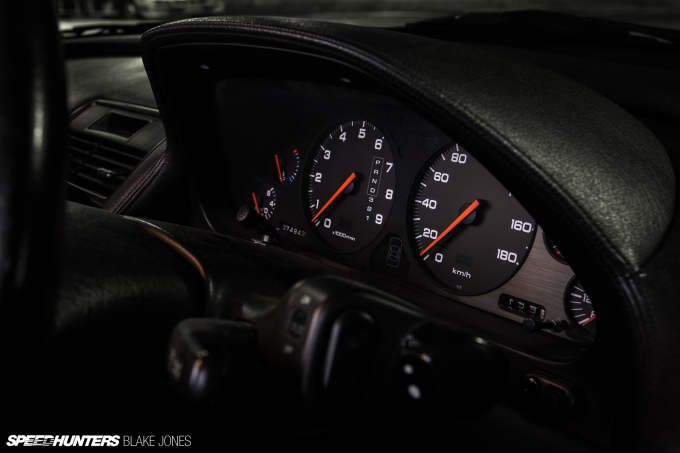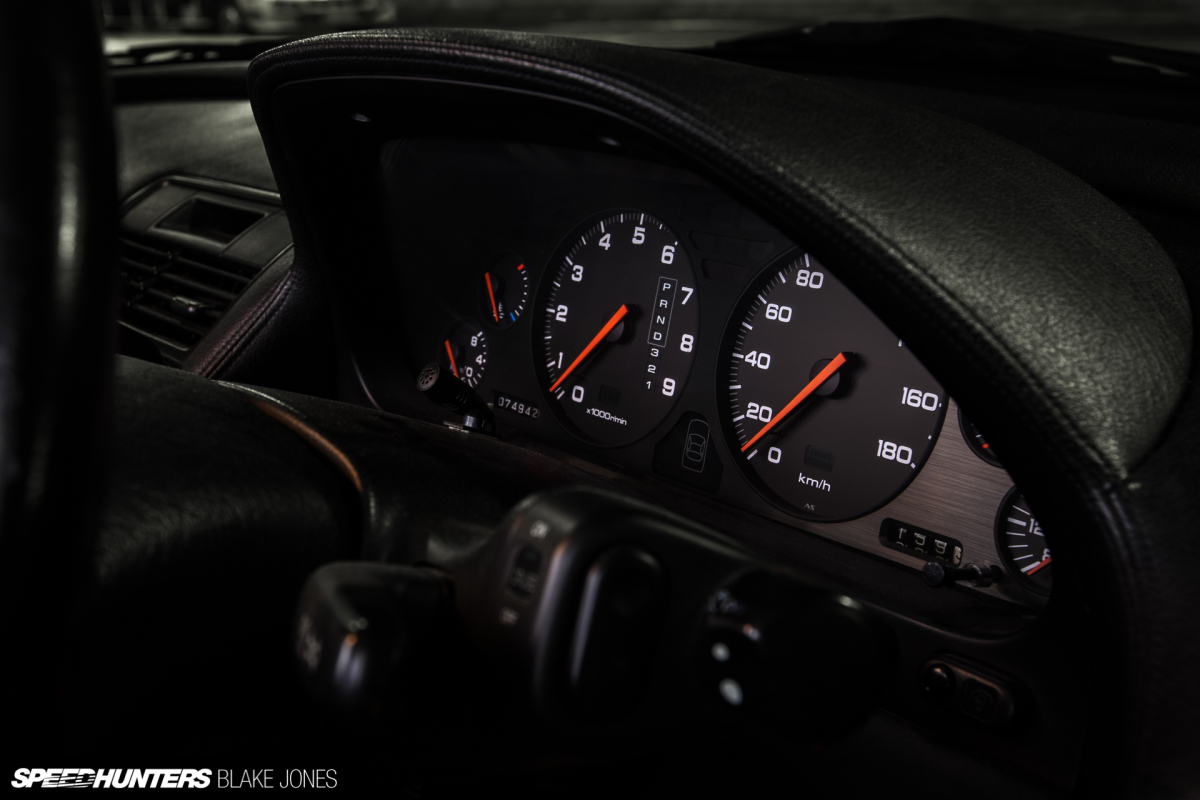 With my life signed away it was time to start putting some new digits on the odometer. Being a relatively low kilometer example the car still feels tight as a drum, but there are a few areas that require attention, namely bushings in the steering rack and sway bar mounts.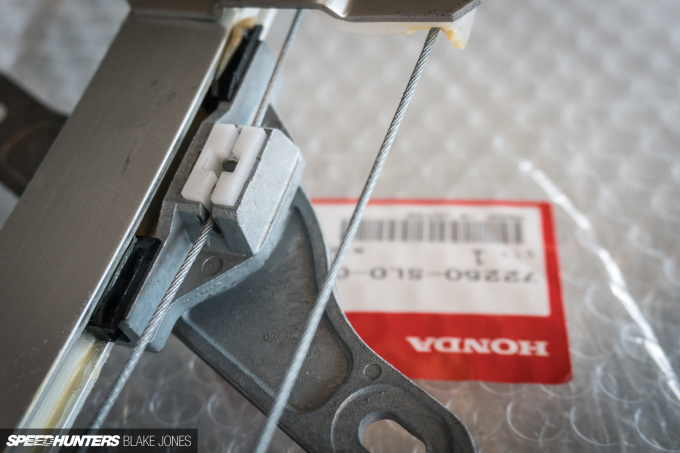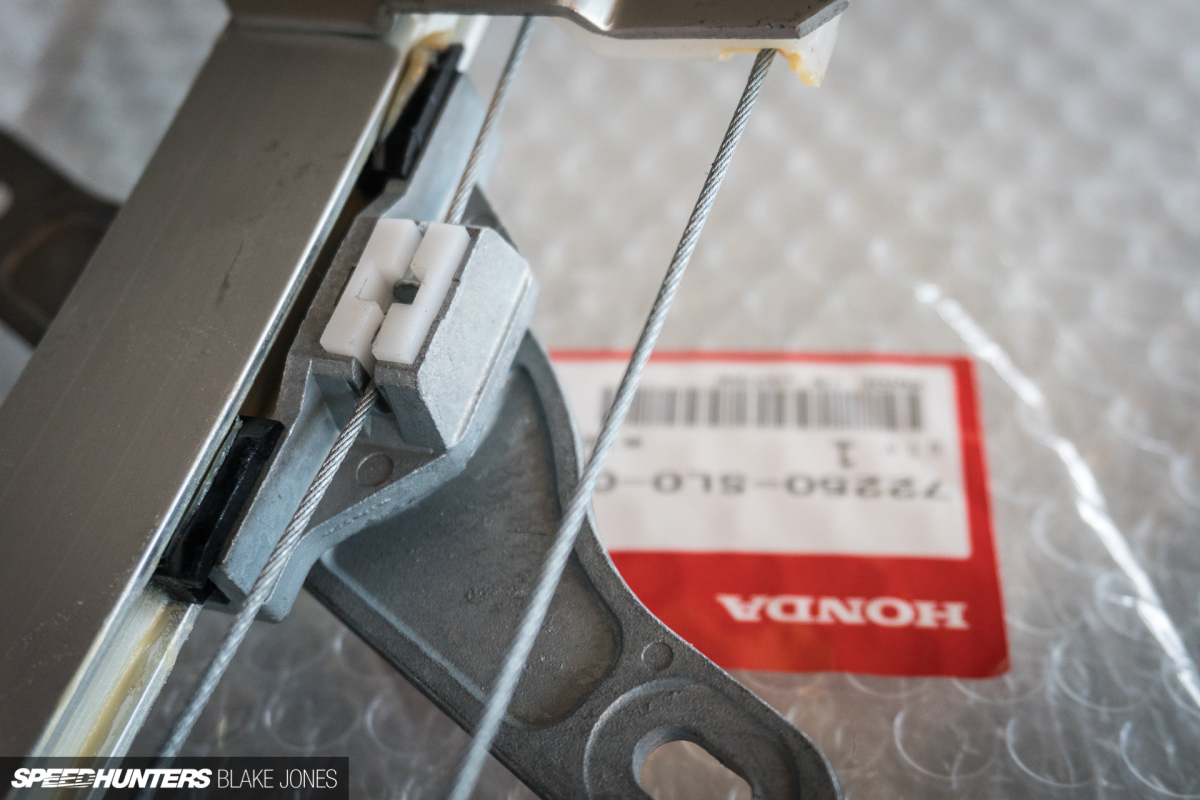 There's also a few symptoms of being an early production car that needed to be addressed quickly. The window regulator (as pictured above) was beefed up in the later cars due to a design flaw which caused the glass to drop into the door frame, so Kikuchi-san replaced them along with the broken climate control blower motor with upgraded parts from Honda (which are thankfully, for now, still in production).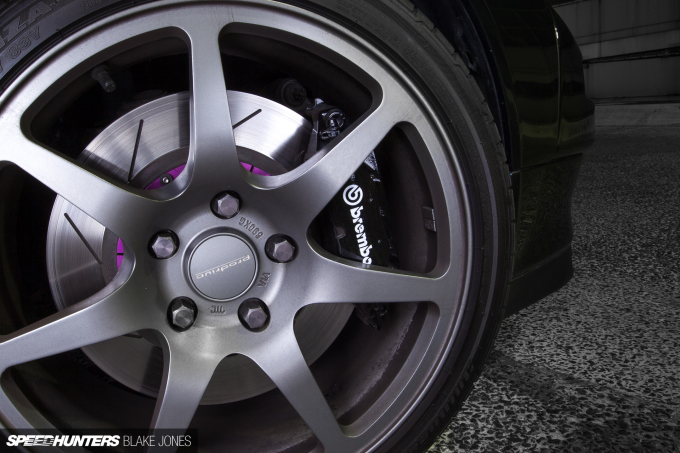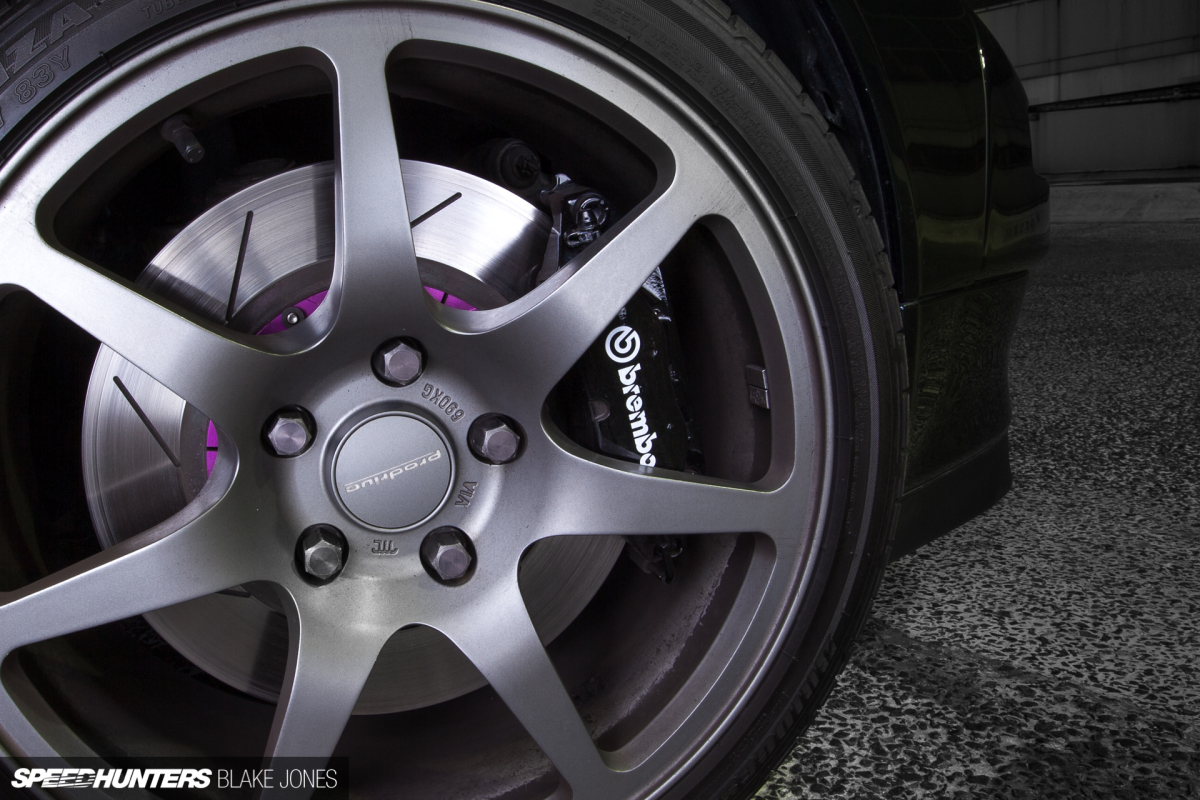 One area where the car is no longer standard Honda is the rolling stock. The slightly undersized stock brakes have made way for Brembo's ubiquitous F40 calipers and larger slotted rotors up front, and a rotor upgrade at the rear. These are tucked behind a set of Prodrive GC-07 wheels in a double staggered size designed for the NSX. A nice little bonus, seeing as brakes were one of the areas I was keen to upgrade on the stock NSX.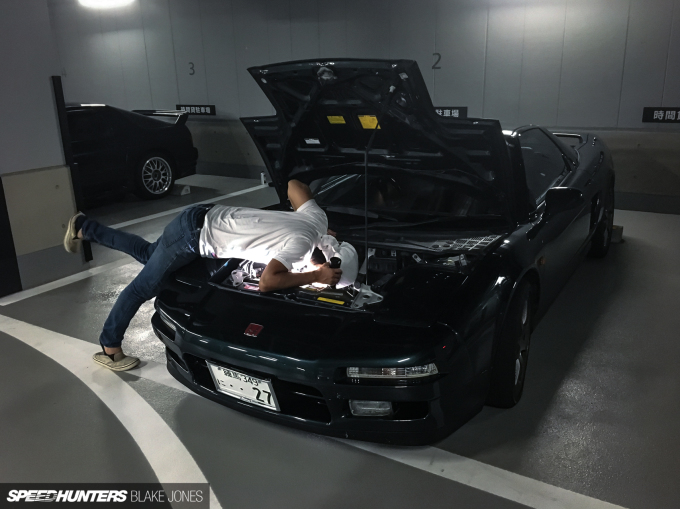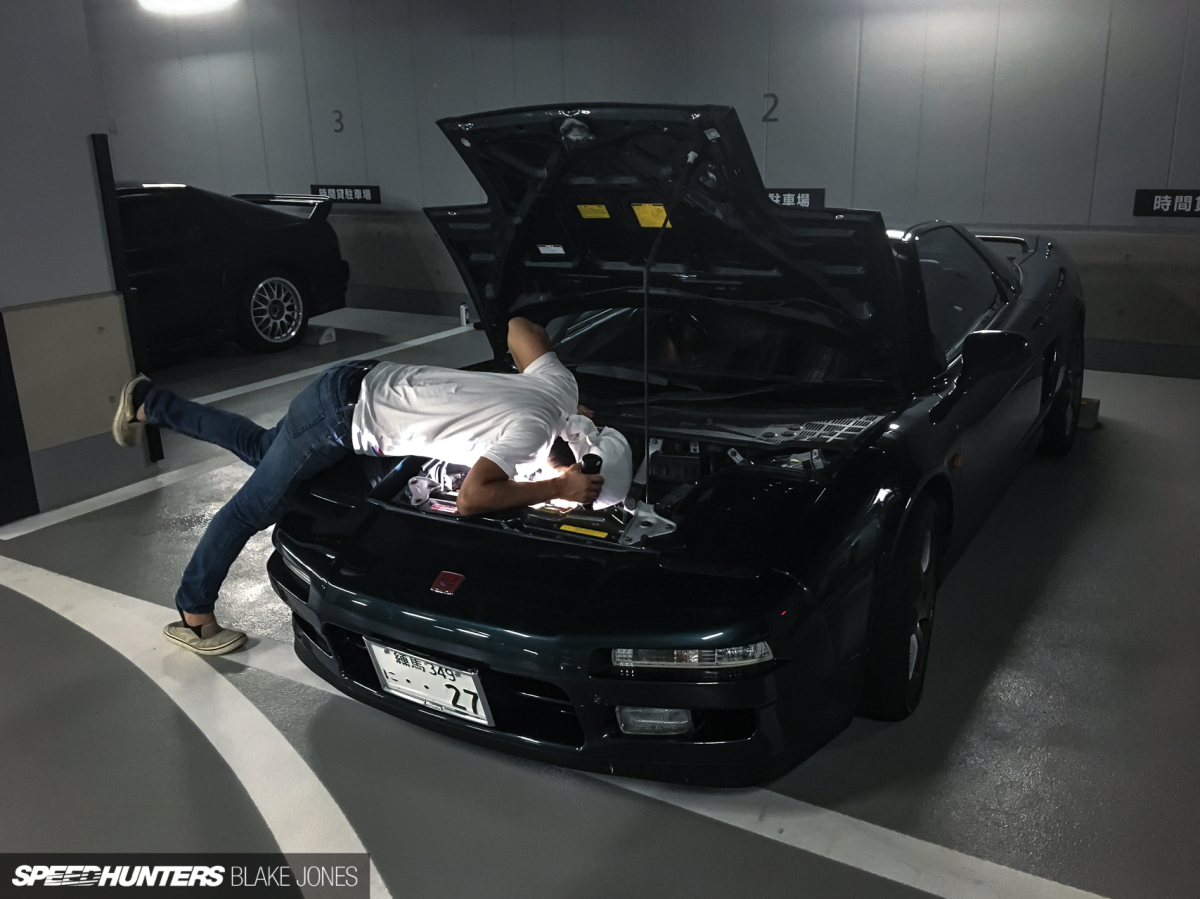 Big brakes can only work with fluid in the lines, however. After two months of carefree motoring the dash threw a bunch of lights at me on the drive back from Motegi Twin Ring for the Idlers 12-hour race. I managed to ease the car back to its Tokyo parking space, but pedal pressure would disappear once the engine started, indicating a leak somewhere in the system. After some frantic forum-searching and head-scratching, a leak was identified on the front left brake hose – one small enough to only leak once the brakes were boosted by the engine vacuum. Time for a quick visit to the dealer.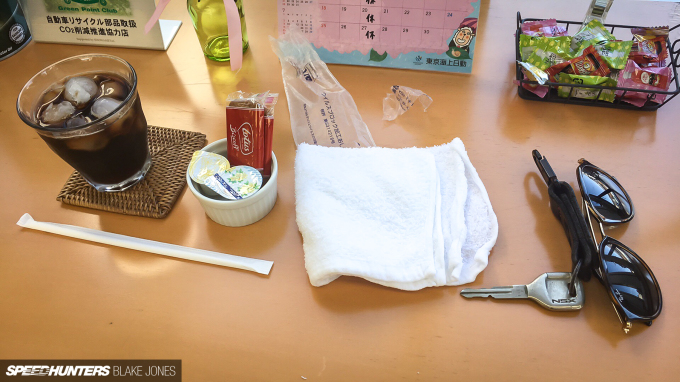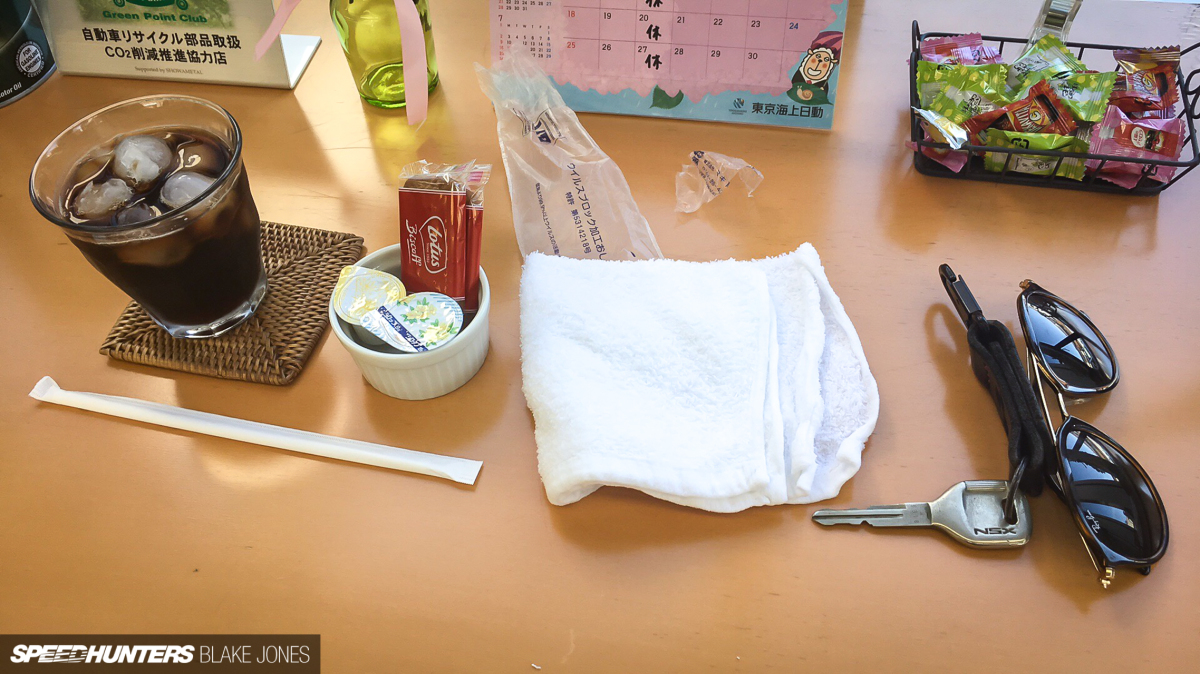 Typically I dread visiting official dealerships due to eye-watering service and parts costs and a general lack of awareness about older models (the NSX is coming up to 26 years of age) and their unique requirements. Not so in Japan. Not only were new brake hoses fitted at all four corners in a cheap and time-efficient manner, but while I was waiting to collect the car a warm towel and iced coffee were placed on the table in front of me by a smiling and impeccably dressed receptionist.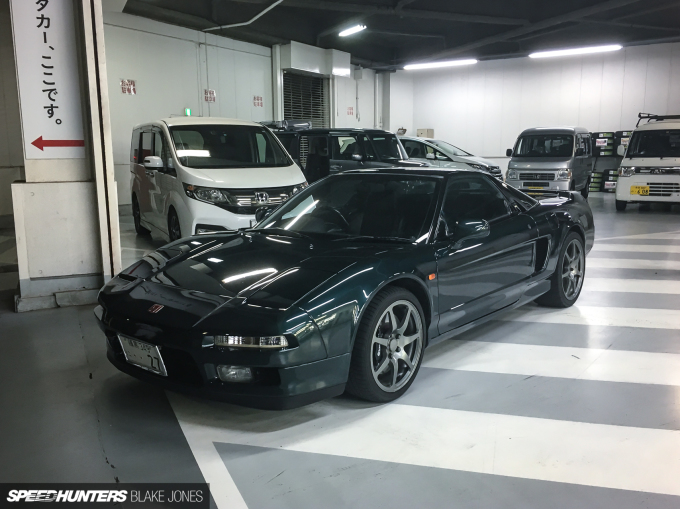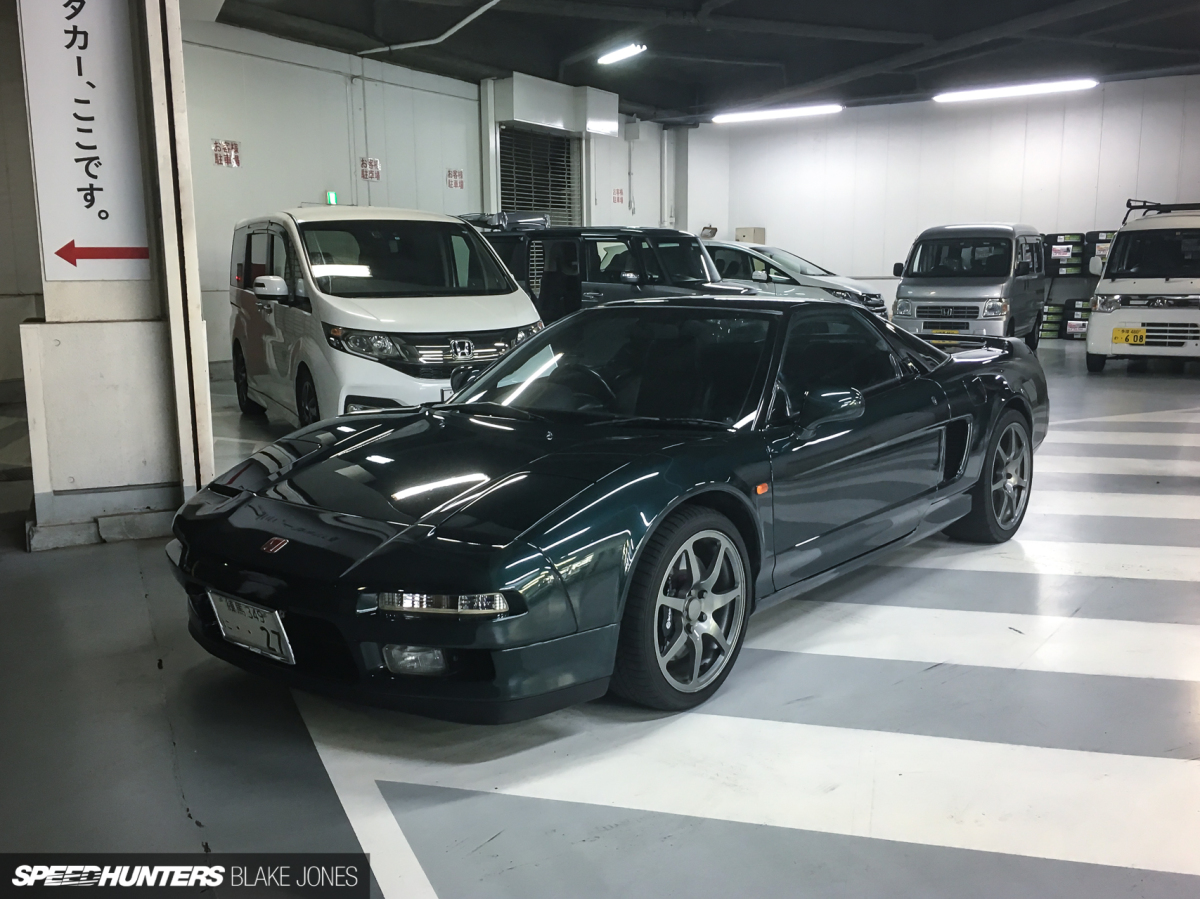 When I collected the car, the service technician walked me through 10 pages of detailed notes and photographs of the car that he'd observed while replacing the brake lines, and also proactively quoted the work to fix the worn bushings I mentioned earlier. As it turned out, the tech at this particular dealership actually worked on the original NSX production line in Tochigi as an installer of the optional factory security system, which my car has. After a bit of banter about the new NSX not quite living up to the spirit of the old, we were back on the road. I might also add that this was also the cleanest the car has ever been under my ownership (thanks, Honda!).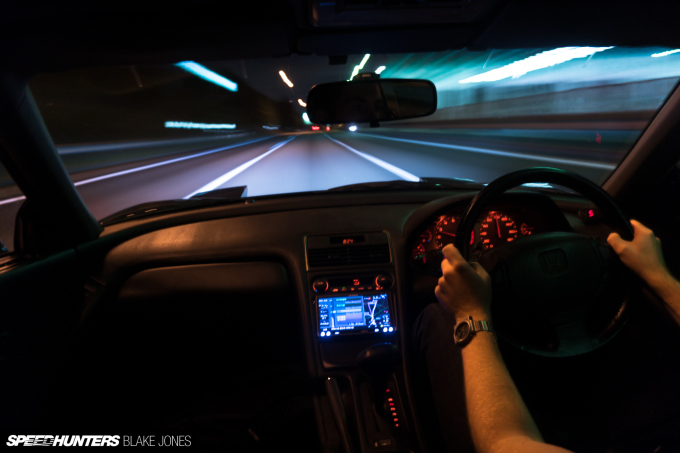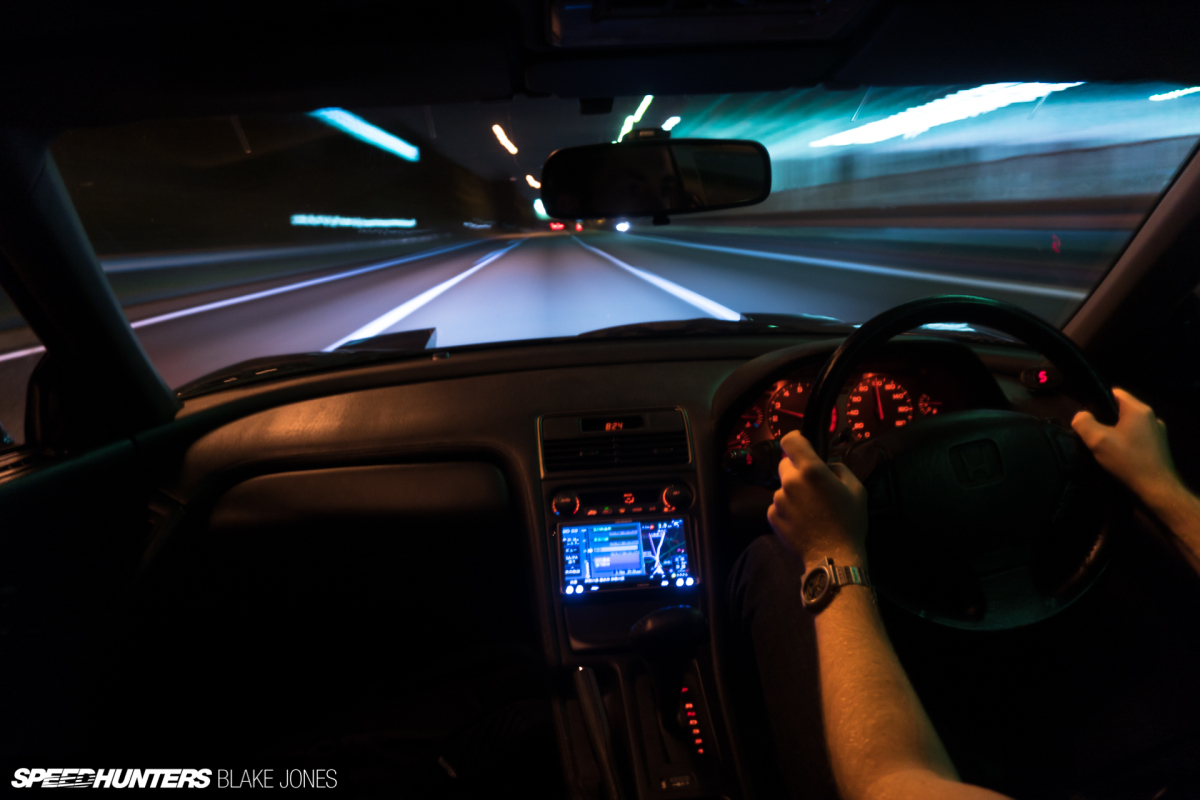 I've managed not to break anything else so far and have been just enjoying spending time bonding with the old Honda on the raised highways that circle Tokyo and link up spots such as Tatsumi and Daikoku Parking Areas. There's no doubting Honda built a great car and I'm just stoked to be the current caretaker of one. But life is too short to drive boring cars, so Project NSX will be getting lighter, lower, louder before long to bring it up to Speedhunters standards.
Speaking of which, I'm interested to hear how our readers would approach modifying an NSX? Let me know in the comments section!
Blake Jones
Instagram: blaketjones
blake@speedhunters.com