What is it about classic cars that draw people in for a closer look? It's as if they have their very own gravitational pull which transcends age barriers and specific interests.
While baking under the powerful Okinawa sun at Cars and Coffee last weekend, I came across two beautiful classic machines exhibiting this phenomenon.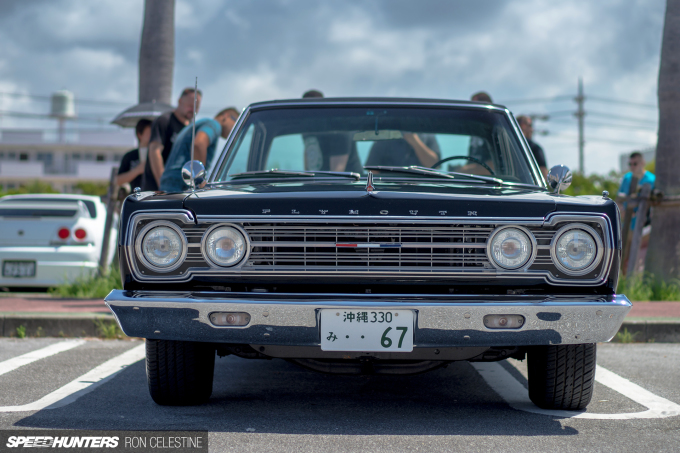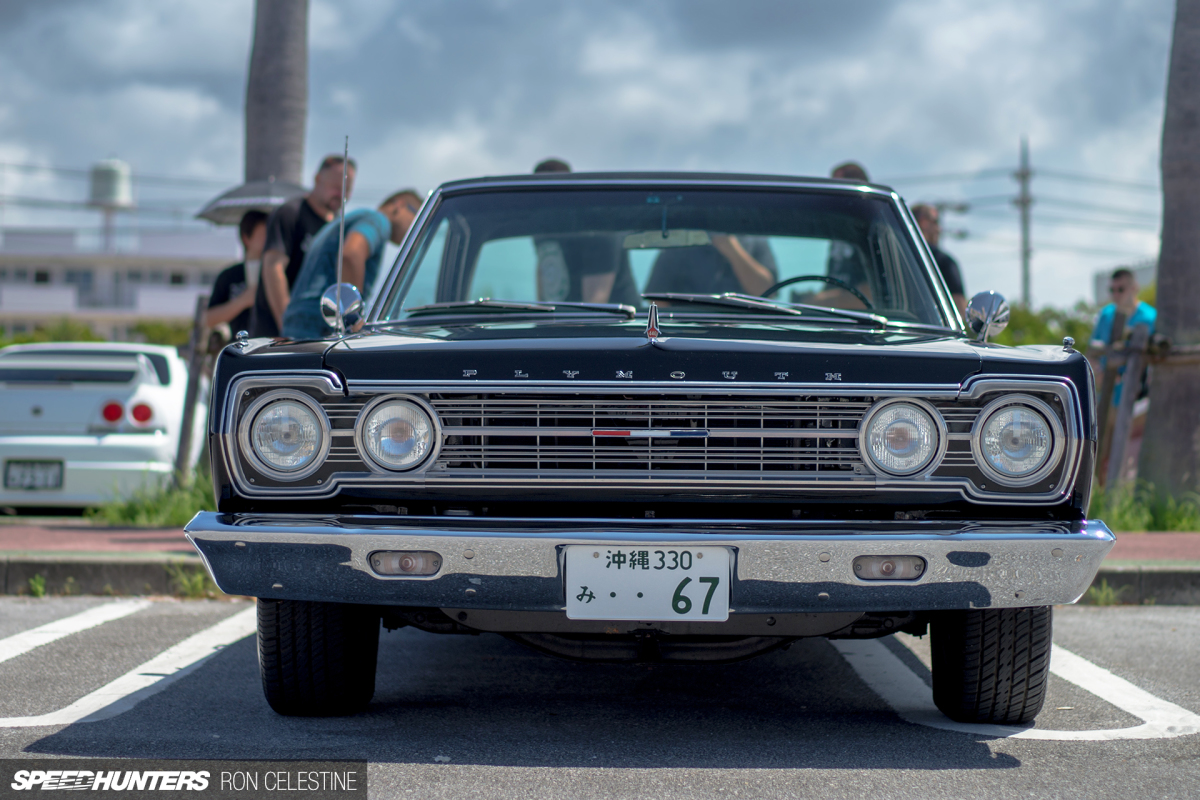 Representing the USA was this Plymouth Satellite (which you can read about a little further down the page), and the other was a Mazda Savanna GT, representing Japan. Both cars were attracting a lot of attention, and for good reason.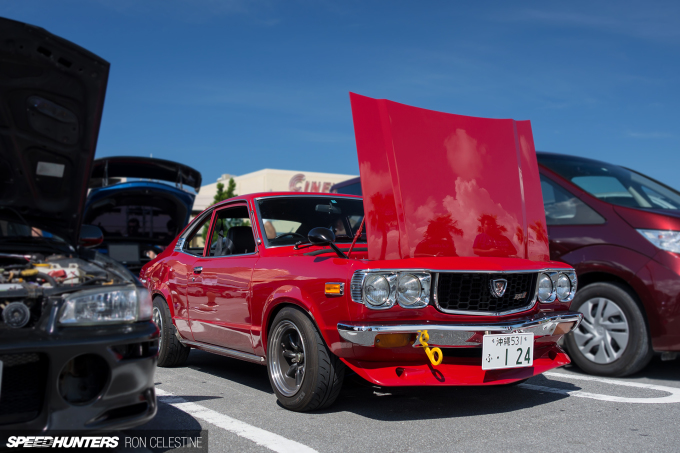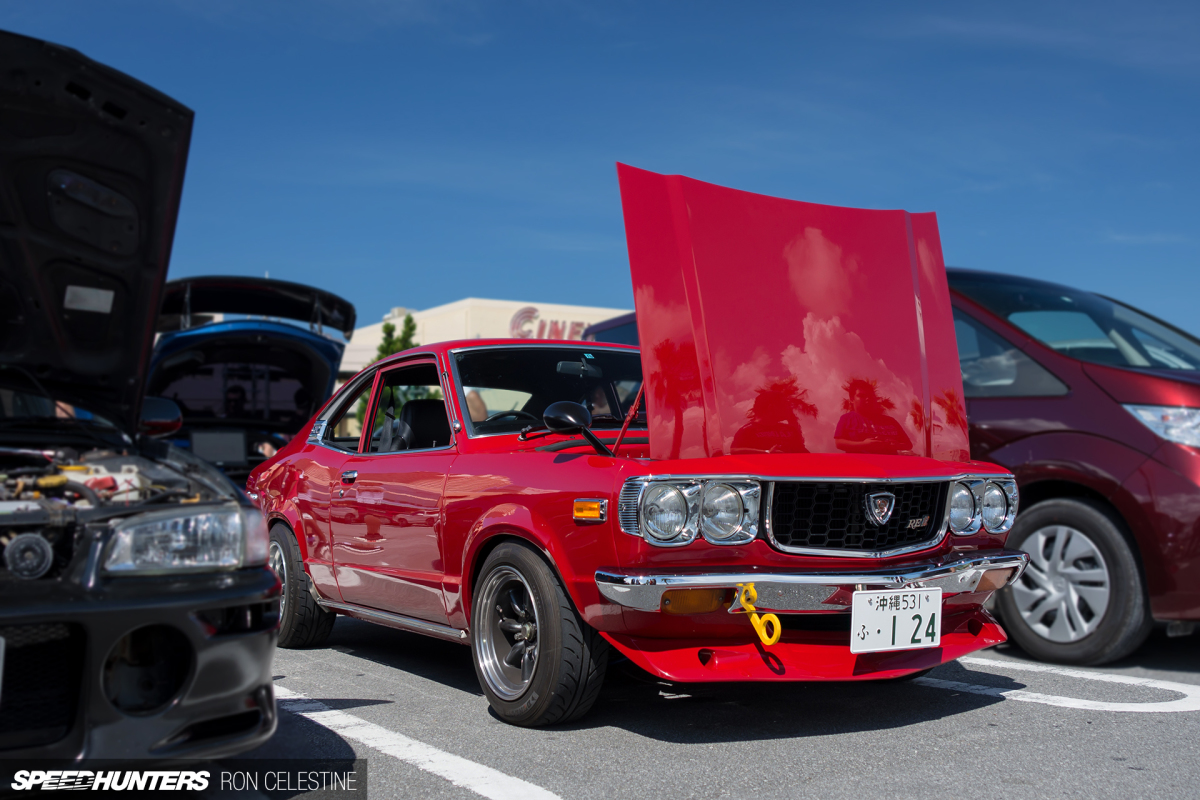 With all the rotary love going on these days, it's always a treat to come across a Mazda RX-3 coupe, and even better when the car in question has been modified in a tasteful way and is presented in pristine condition.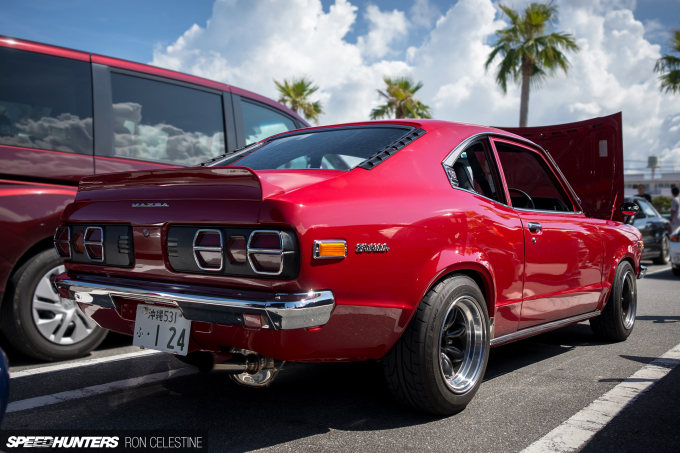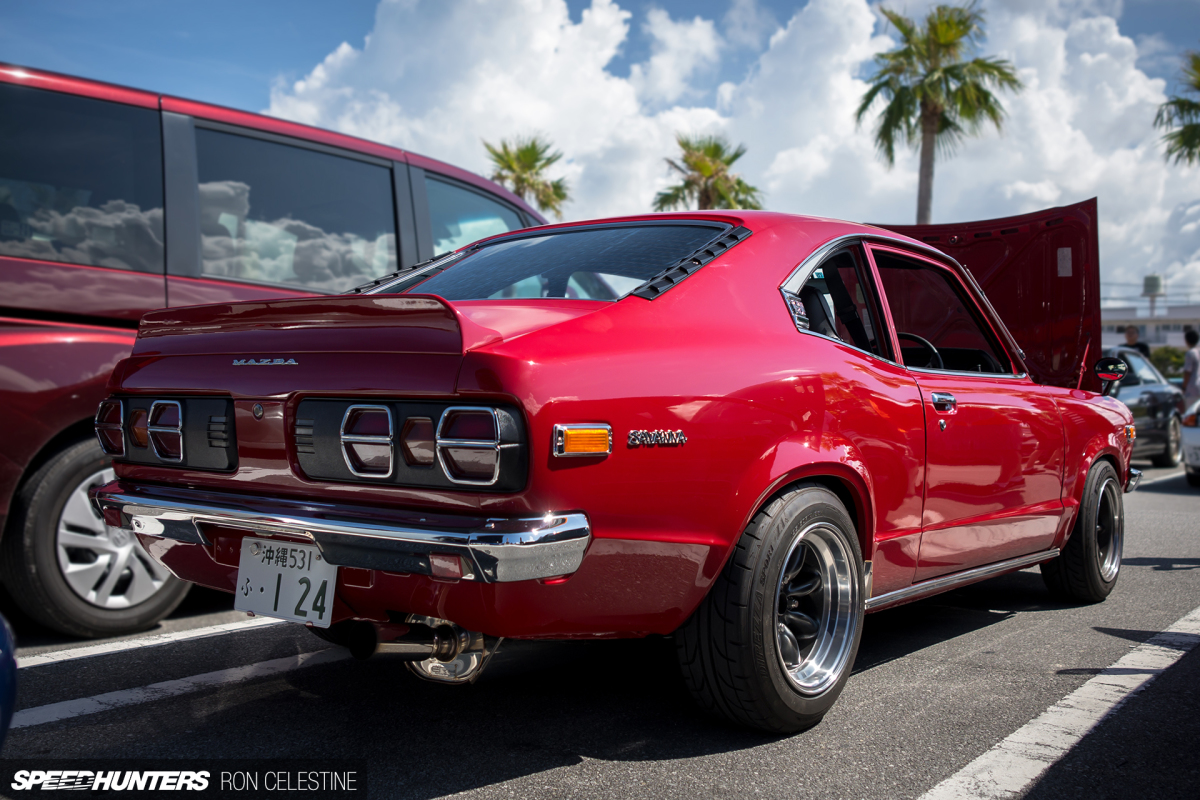 When it comes to Japanese classics, you can't go wrong with a simple, period-correct approach. There are no bulbous works-style overfenders here, just a simple ducktail rear spoiler and bucktooth front spoiler. RS Watanabe 8-spoke wheels with deep, polished lips are the perfect accompaniment for the highly polished chrome work around the car.
Under the hood, the S124A's original 12A twin-rotor engine has been retained, and judging by the Weber IDA carburetor there's a high chance it's been ported, too.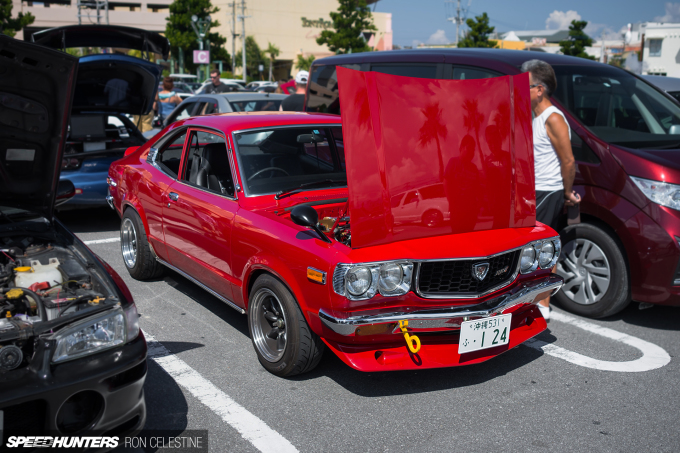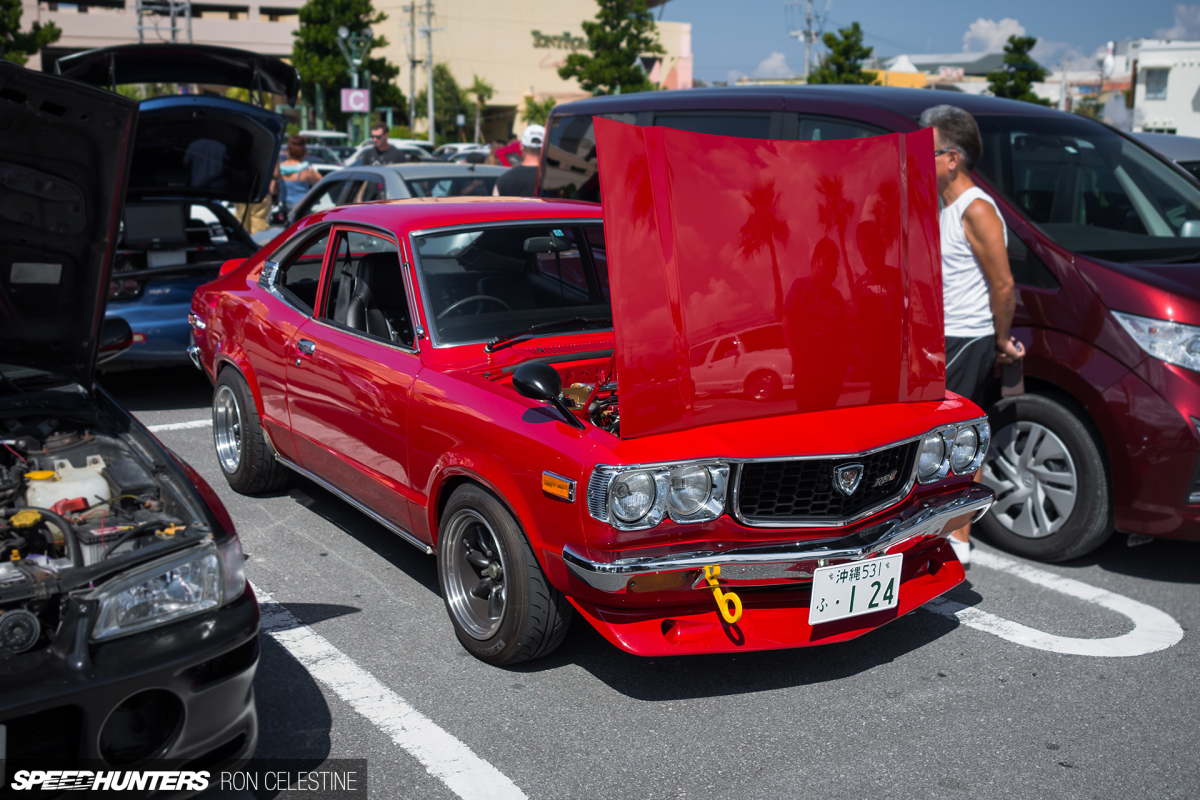 I could have spent a lot more time than I did standing around the RX-3 and poring over all its intricacies, but right across the lot was another car calling out to me.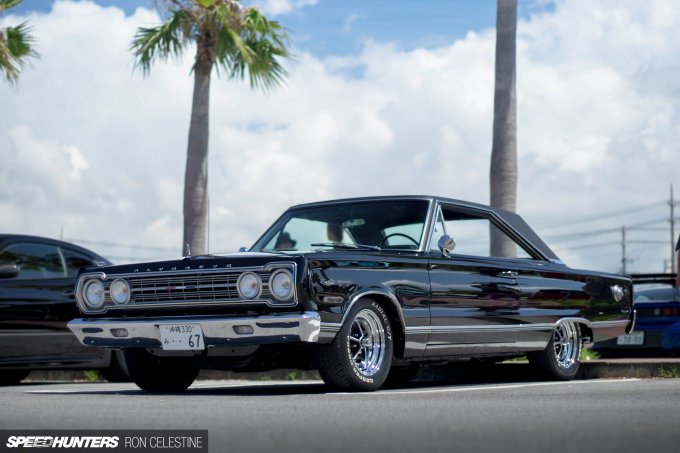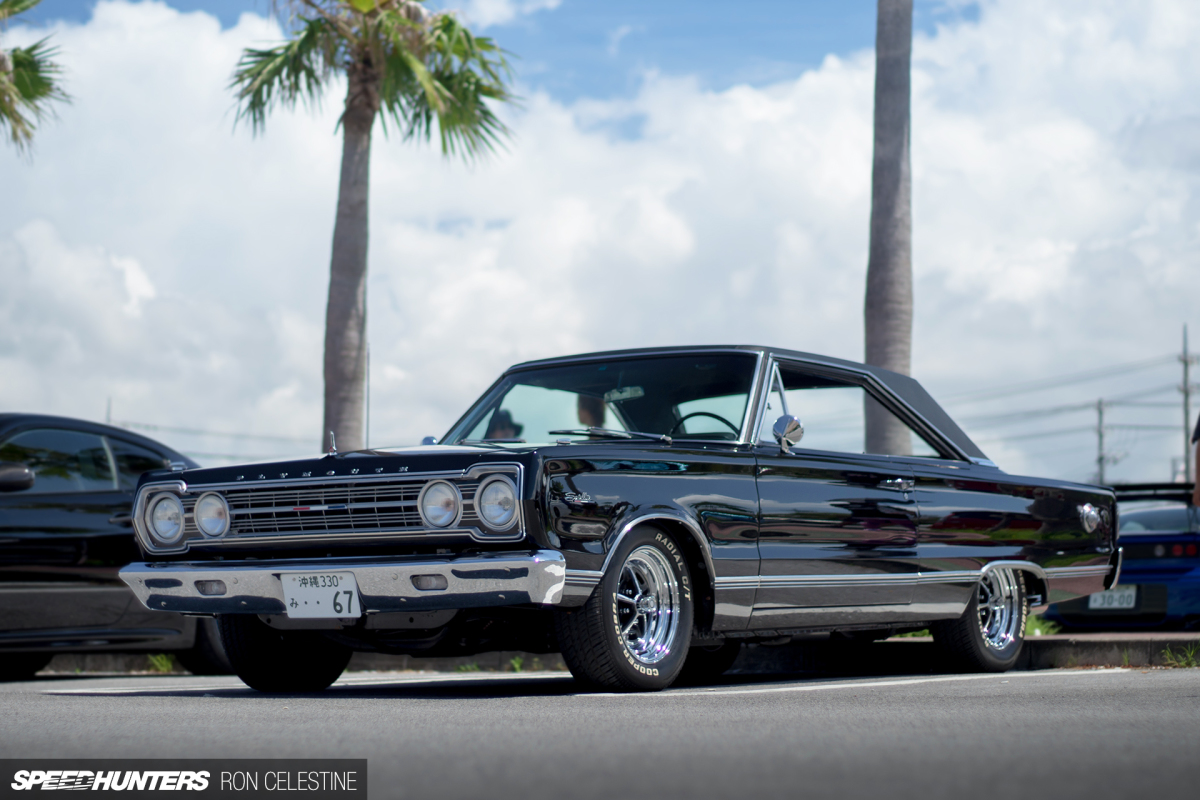 After talking to the owner's son, I learnt that this 1967 Plymouth Satellite had spent most of its 50-year life in the States before being exported to Okinawa.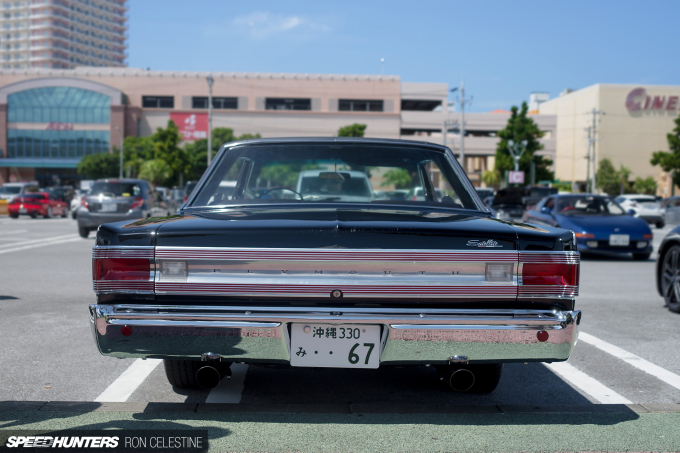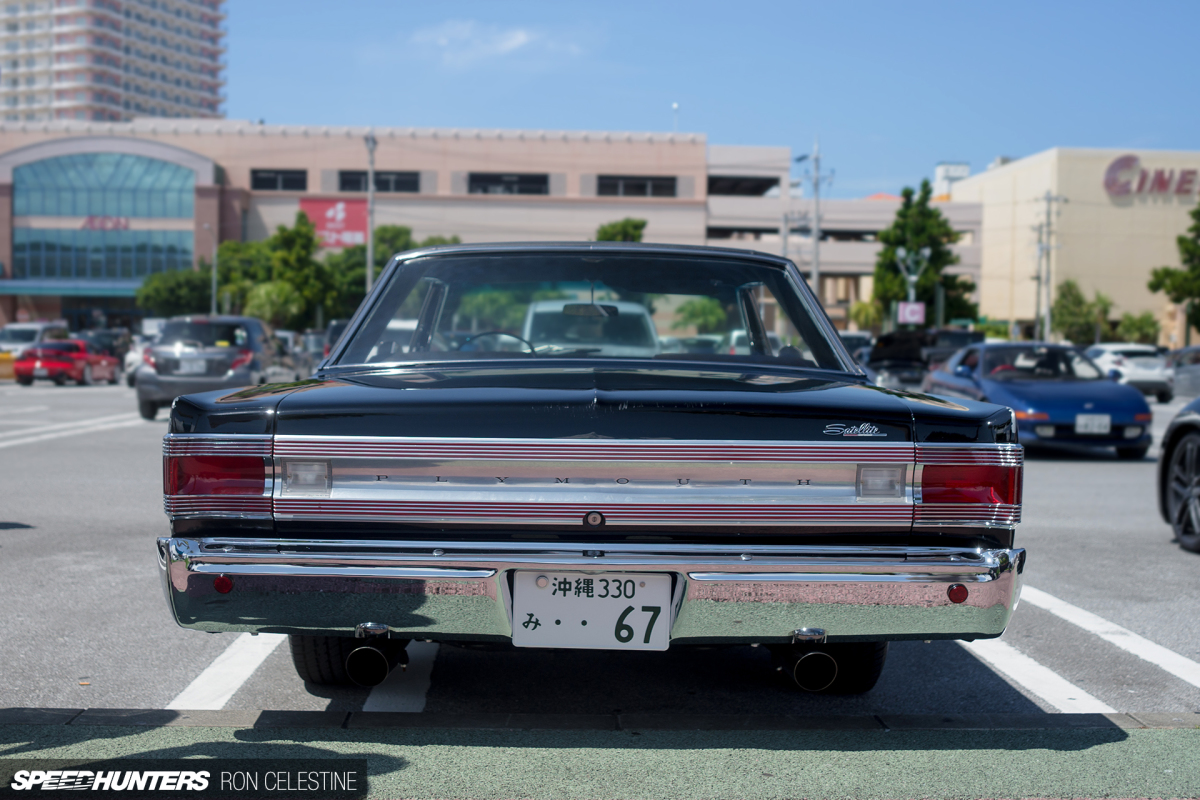 The previous owner was a car collector based out of Ohio, and at the time it was purchased it had already been through a full restoration, which is evident in the way it's presented today.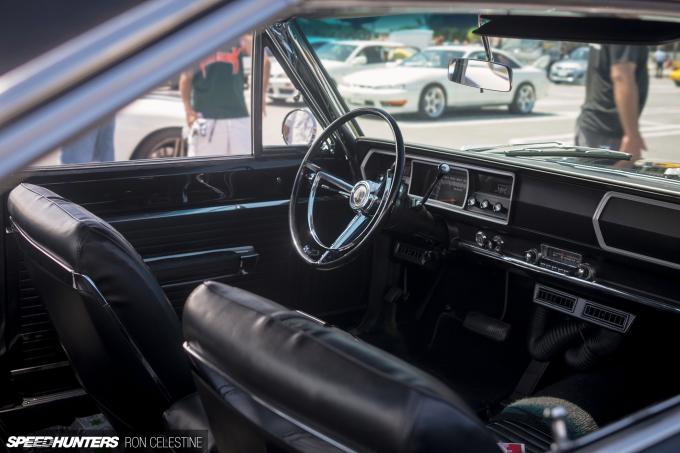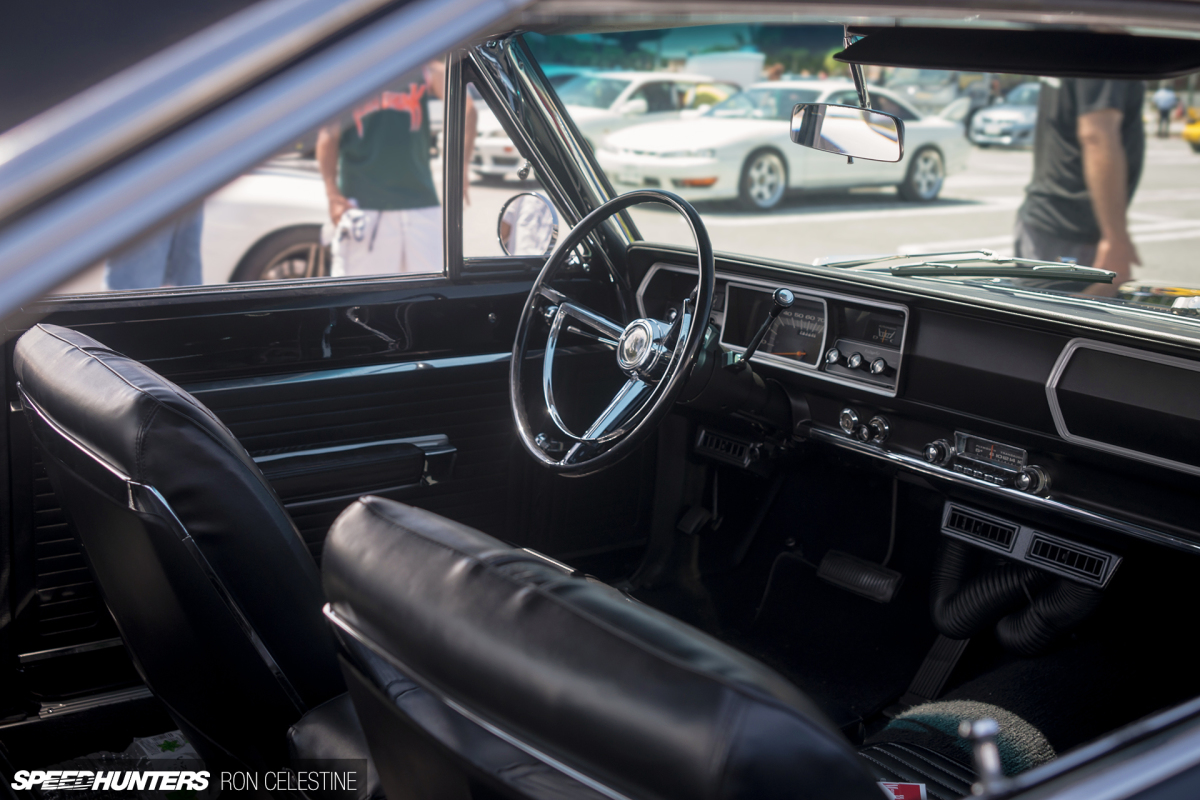 The car retains all of its original '60s equipment, but one thing that just had to be added when the car arrived on the subtropical island was aftermarket air conditioning. Its vintage look is a good fit for the interior, and the AC is definitely welcomed in the height of summer when the climate here is hot and extremely humid.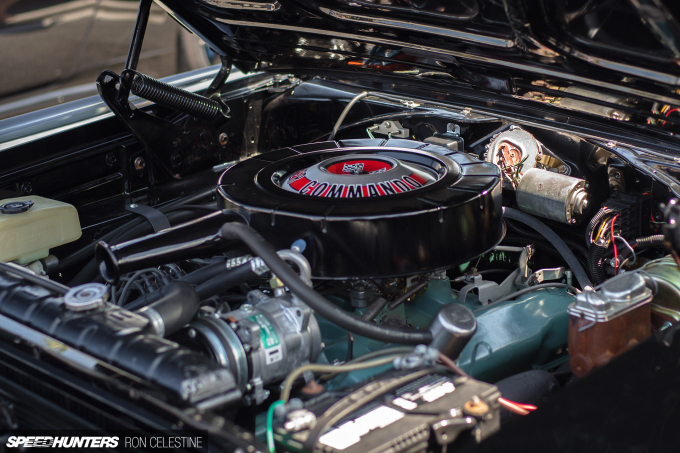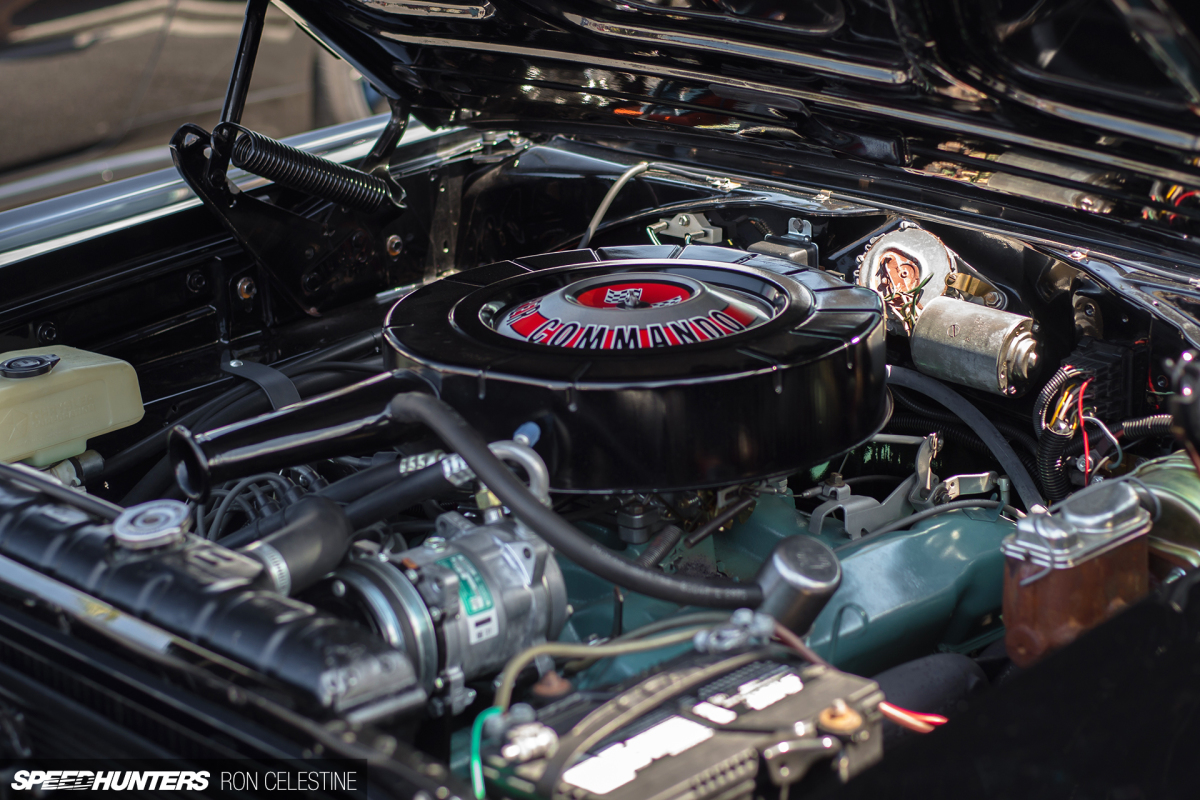 Up front sits a 440 Super Commando V8, which although is no fire-breathing monster, gets the big B-body up to speed and cruising behind kei cars half its length easily.
That's part of the charm of classic cars; they often seem out of place and sometimes even clash with the environment they exist in.
With automobiles become more and more technologically advanced, styling and overall fun factor has been sacrificed for the sake of efficiency. Classics maybe compromised in different ways, but sometimes it's those things that make us love them so much.
Ron Celestine
Instagram: celestinephotography