Back in September last year, we shared some work from digital artist Arian Shamil who uses 3D rendering programs like Moi3D and Keyshot to bring automotive dreams to life – at least in the virtual sense.
As we were, many readers were astounded by the realism of Arian's digital renders, so when he told us that he'd come up with another concept, we knew it'd share-worthy once again.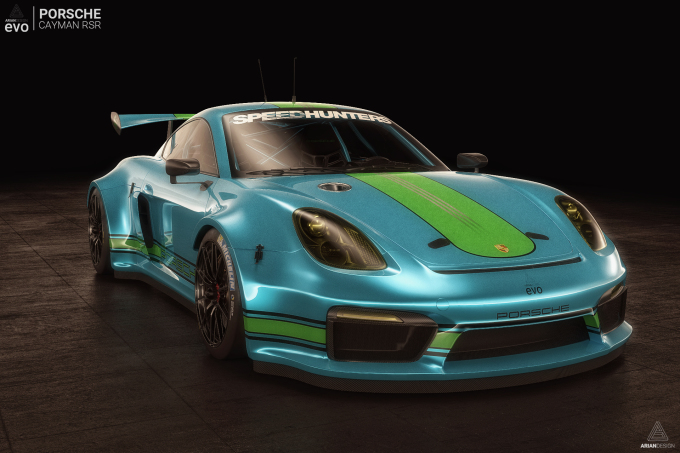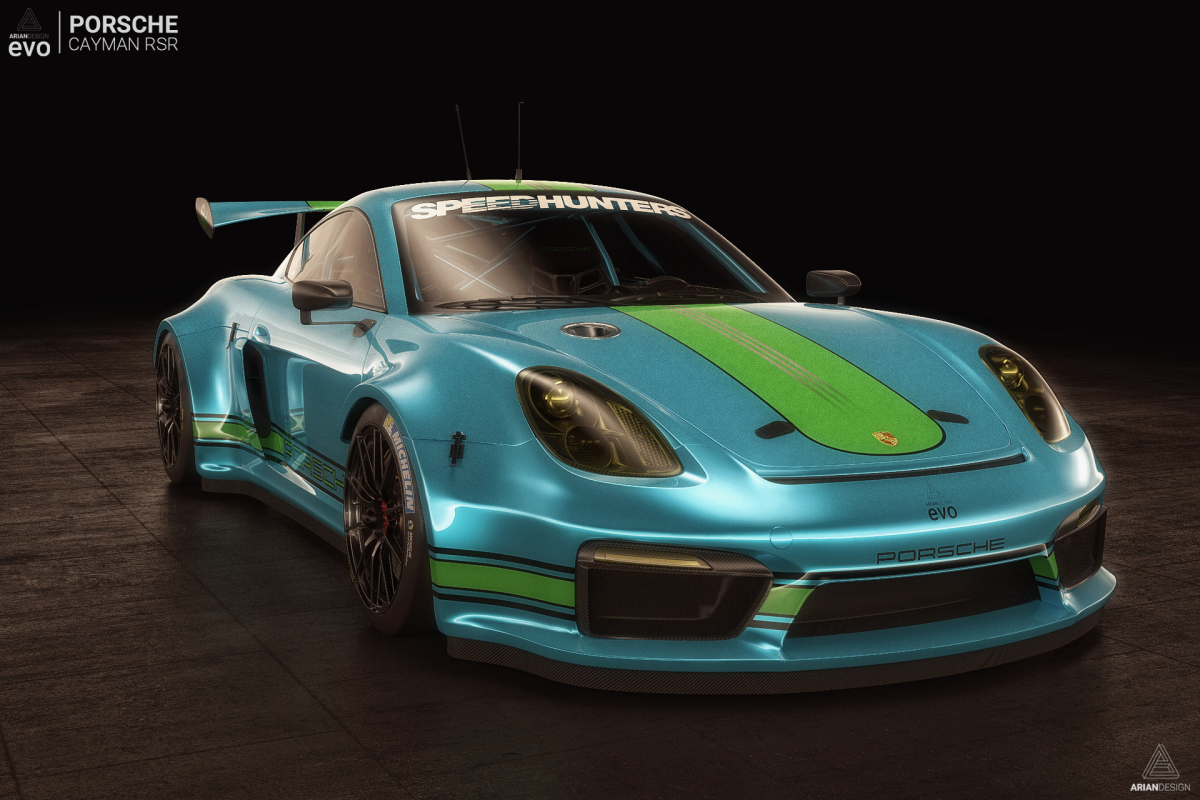 Following on from Arian's Porsche GT3 RS bi-turbo and '69 Alfa Romeo Giulia concepts – both works in a personal line he calls Ariandesign EVO – is this Porsche Cayman RSR.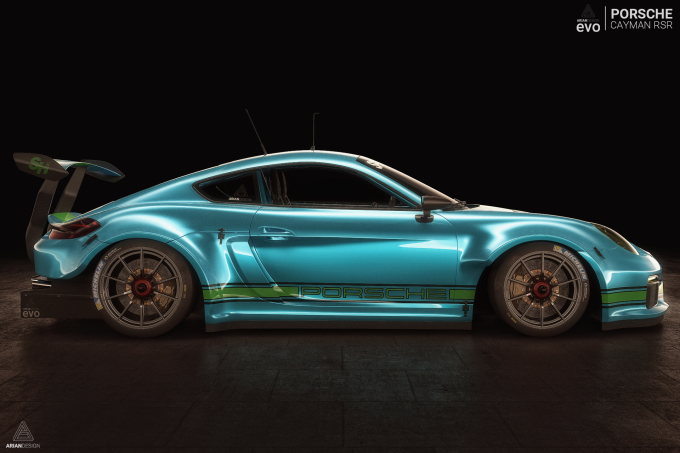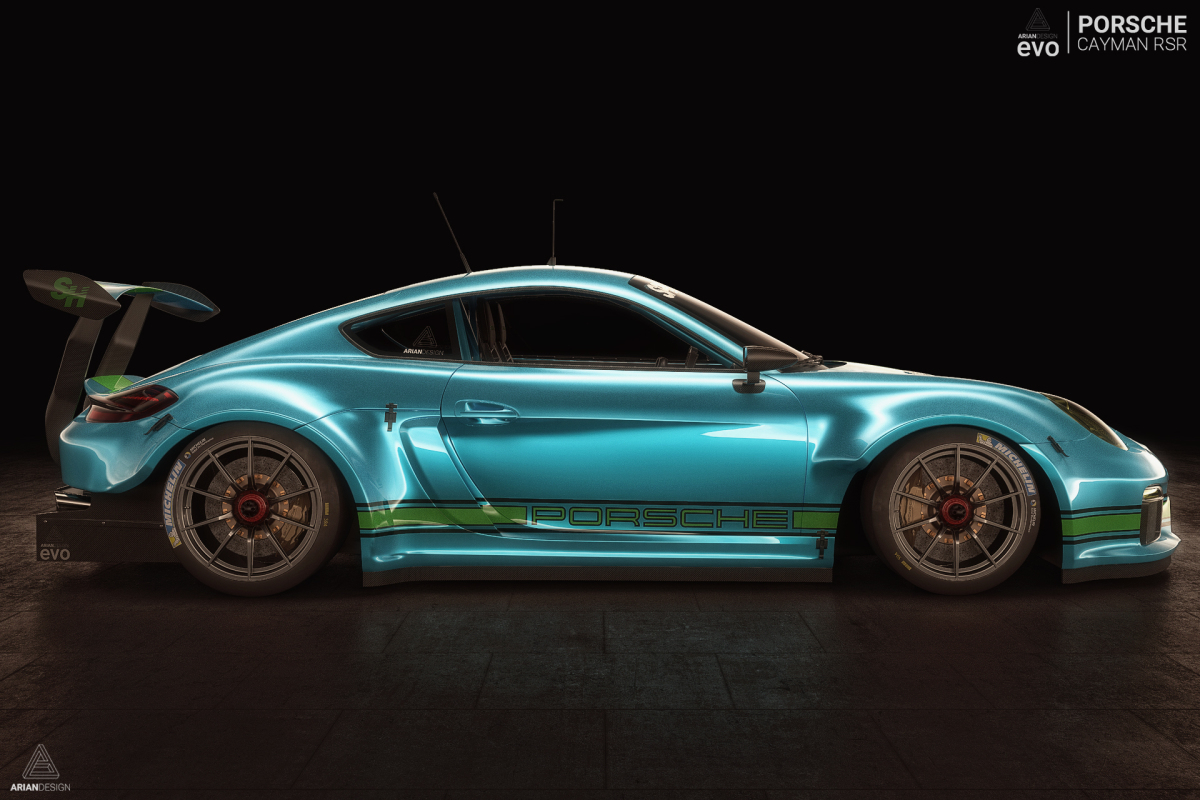 Arian explains his thinking behind the new concept: "I'm a die-hard fan of Porsche and thought it would be right to give a bit of attention to the at-times ignored Cayman, which I believe to be a spectacular car, a mini 911 – small, compact and efficient. As a base, I took the Cayman GT4 and imagined it built for the track."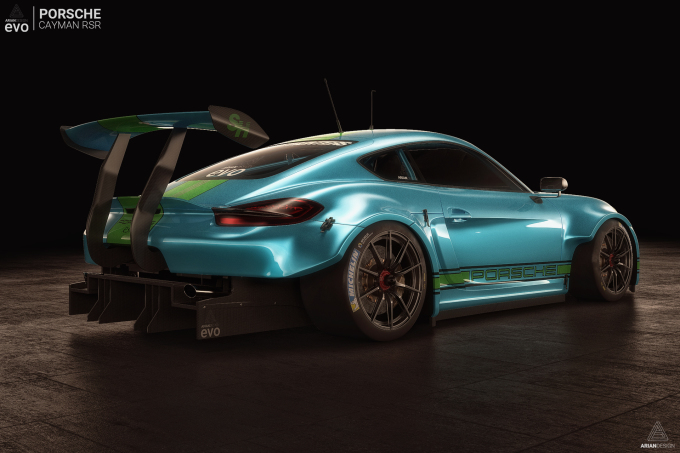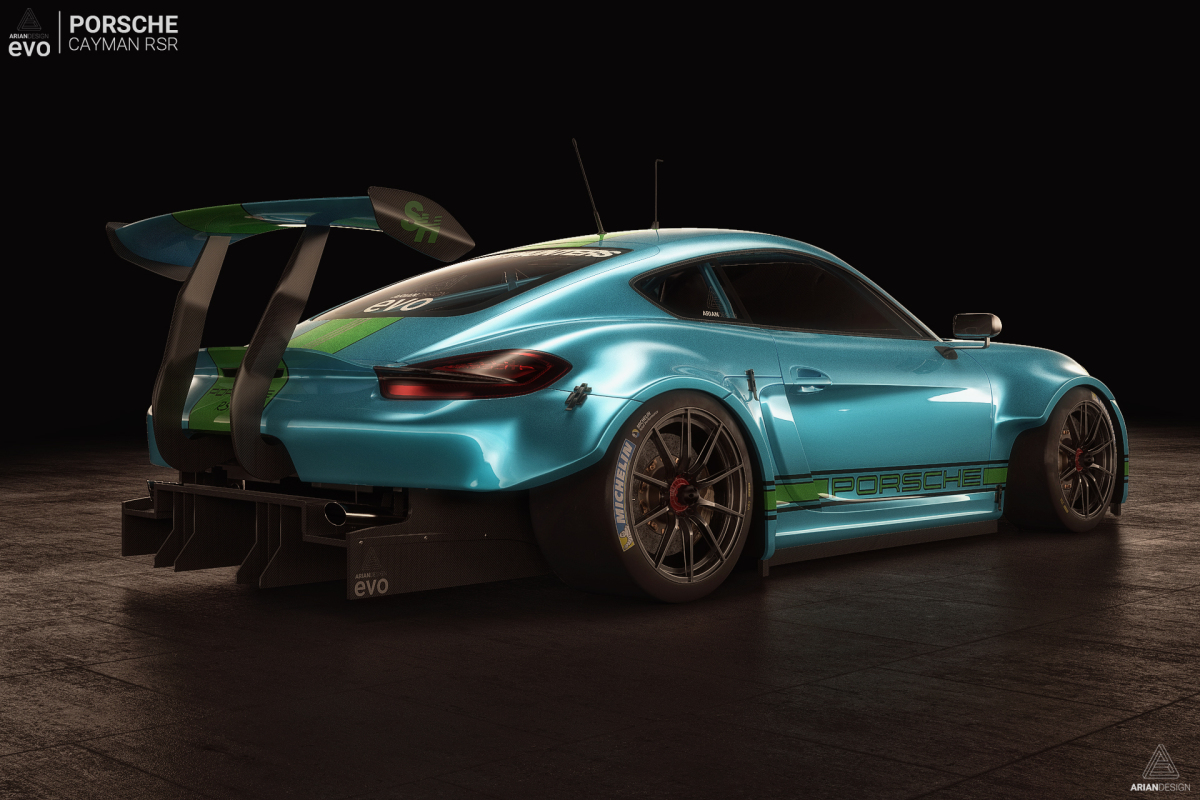 "It's got a worthy body kit, blistered front and rear fenders so they can fit the larger tyres, a flat floor, an evolution of the extractors that the 911 RSR had – this Cayman RSR runs the same 4.0-liter engine as the GT3 RS – and a slightly more extreme aerodynamic package that's able to develop a decent amount of downforce. Inside there's a proper roll-cage and Porsche Racing seats."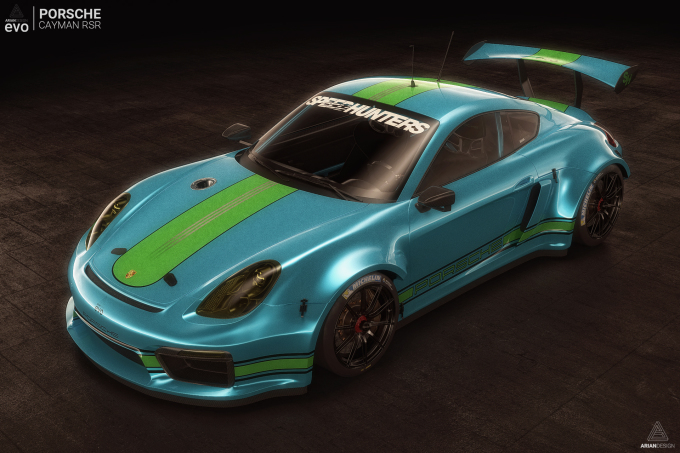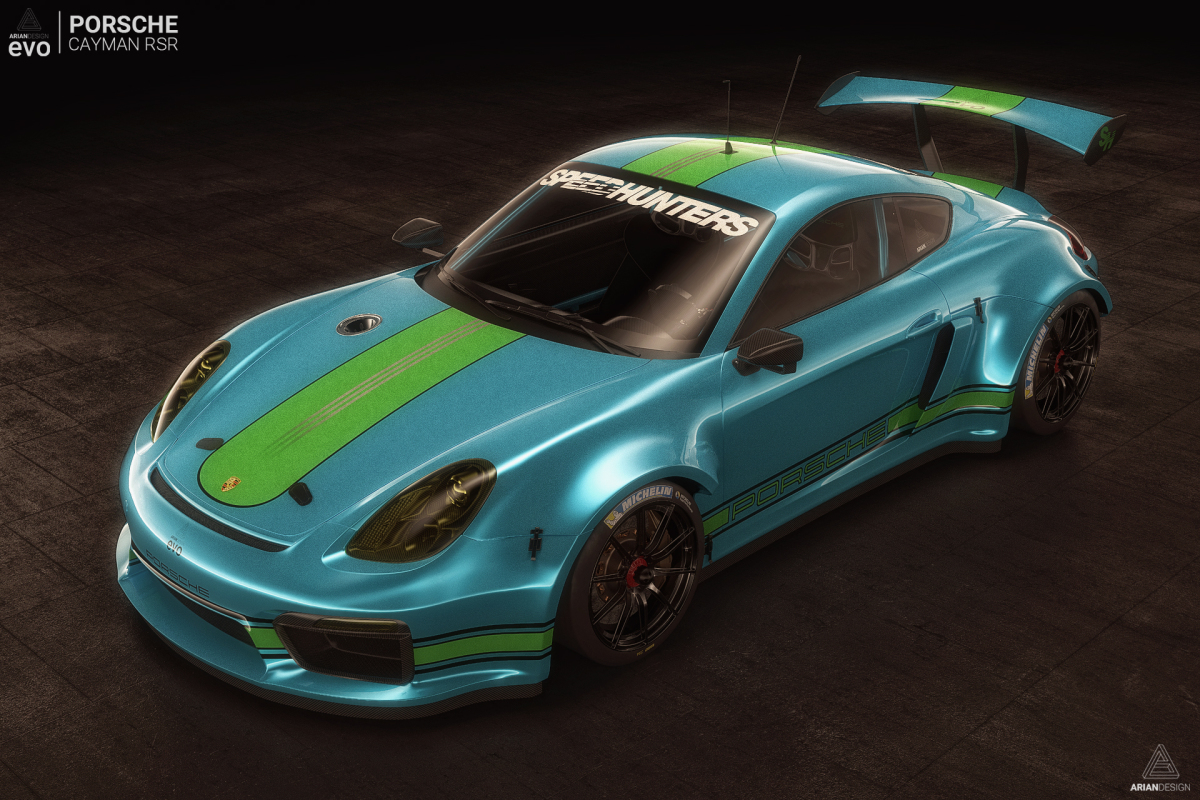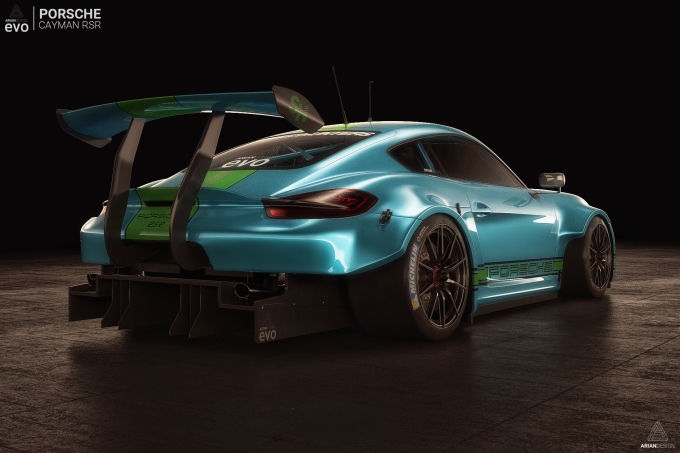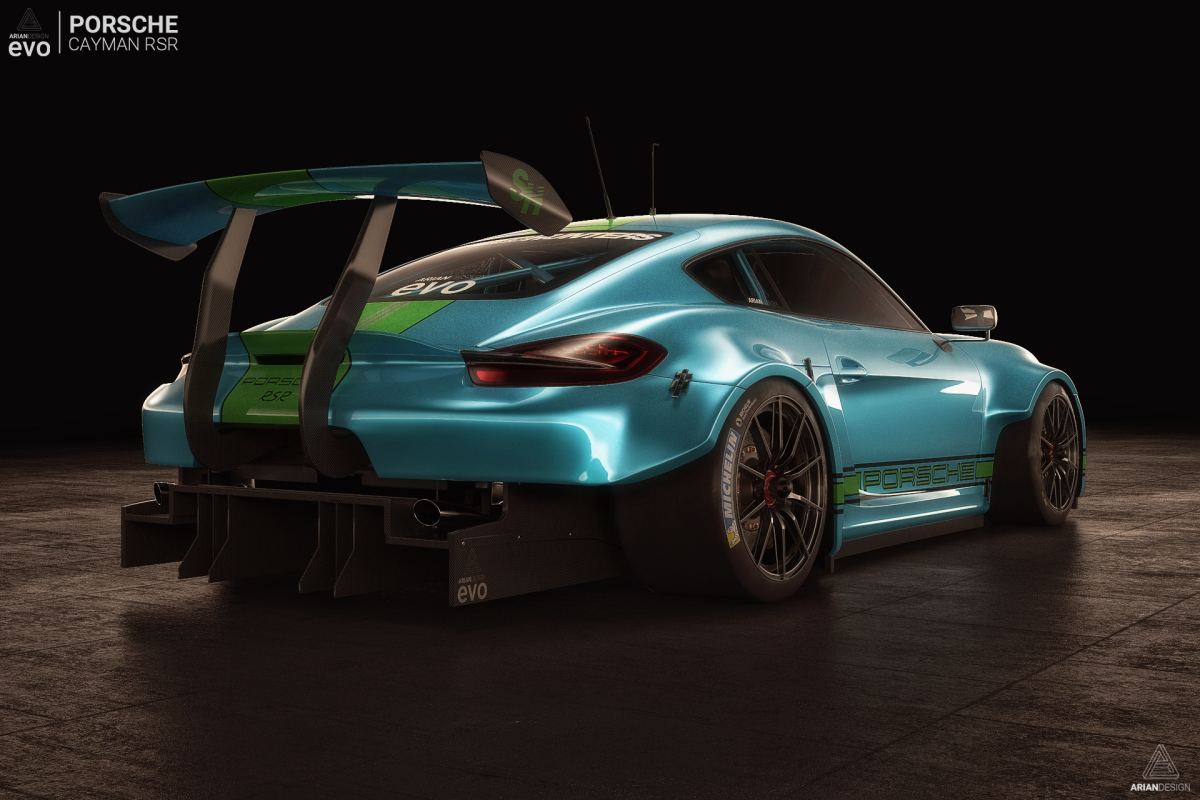 When asked about the source of his inspiration, "all RSR Porsches" was Arian's answer. And the livery? "I love 1970-1980s Porsche liveries so always had those in my mind when trying to create something vintage that would work on this current car," he added.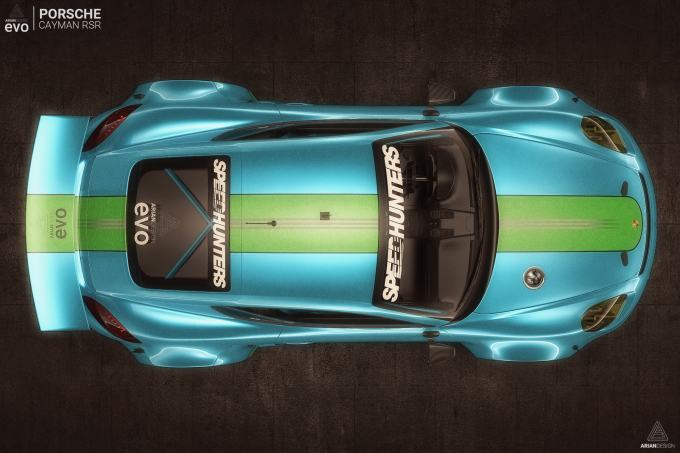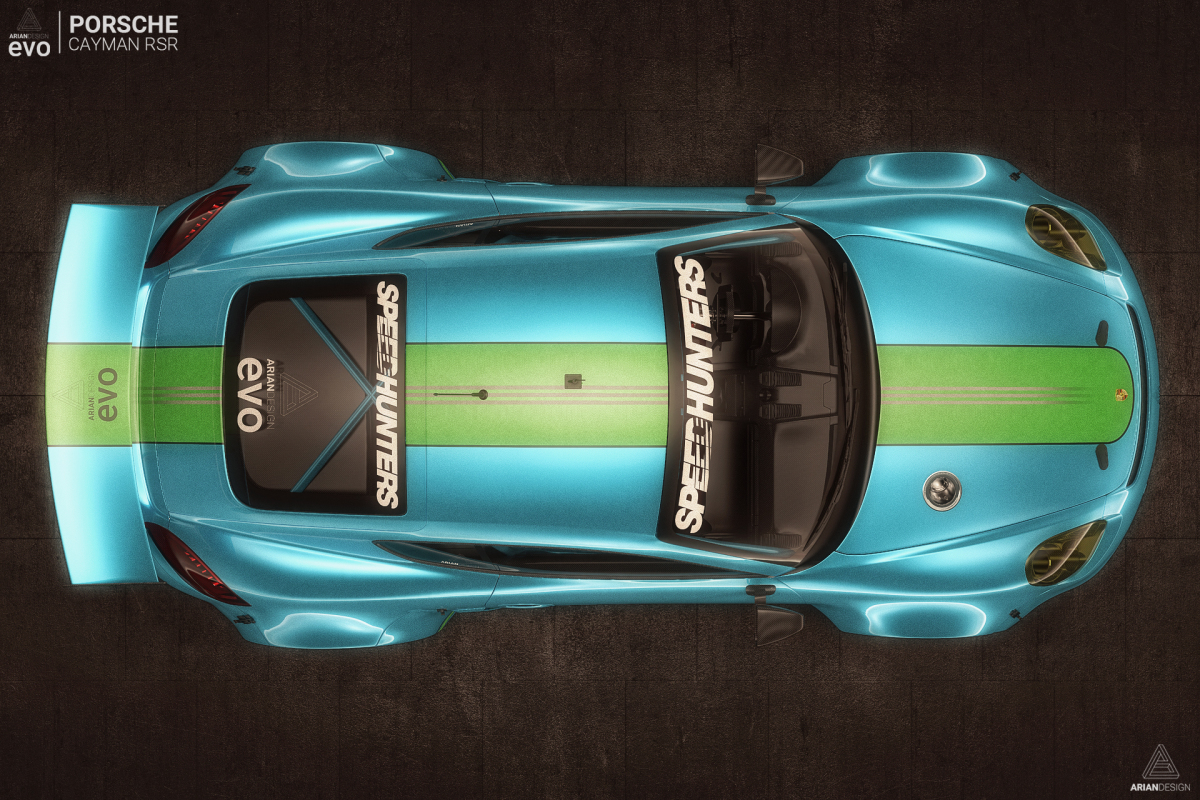 We love what Arian's done with this one, and can only wonder what he's going to come up with next. In the meantime, you can check out more of his amazing work via the links below.
ArtStation
Arianshamil.com
Ariandesign.it
Brad Lord
brad@speedhunters.com
Instagram: speedhunters_brad