It's funny how things come back around again.
I'm not just talking about trends and fashions, but even down to the cars that people choose to modify. Not so long ago you'd predominantly find new model Volkswagens and Audis at shows, but as I mentioned in our main Players Show 11 coverage, there seems to be a resurgence in the popularity of cars from the early-to-mid '90s at present. The good news is that the people building them are putting modern twists on how they're approached.
David Platt's 1988 Ford Escort RS Turbo S2 is the perfect example of this, and was one of my stand-out favourites from the recent show.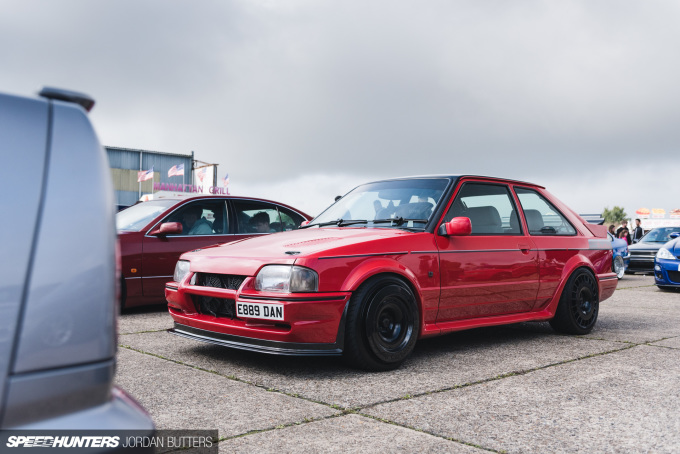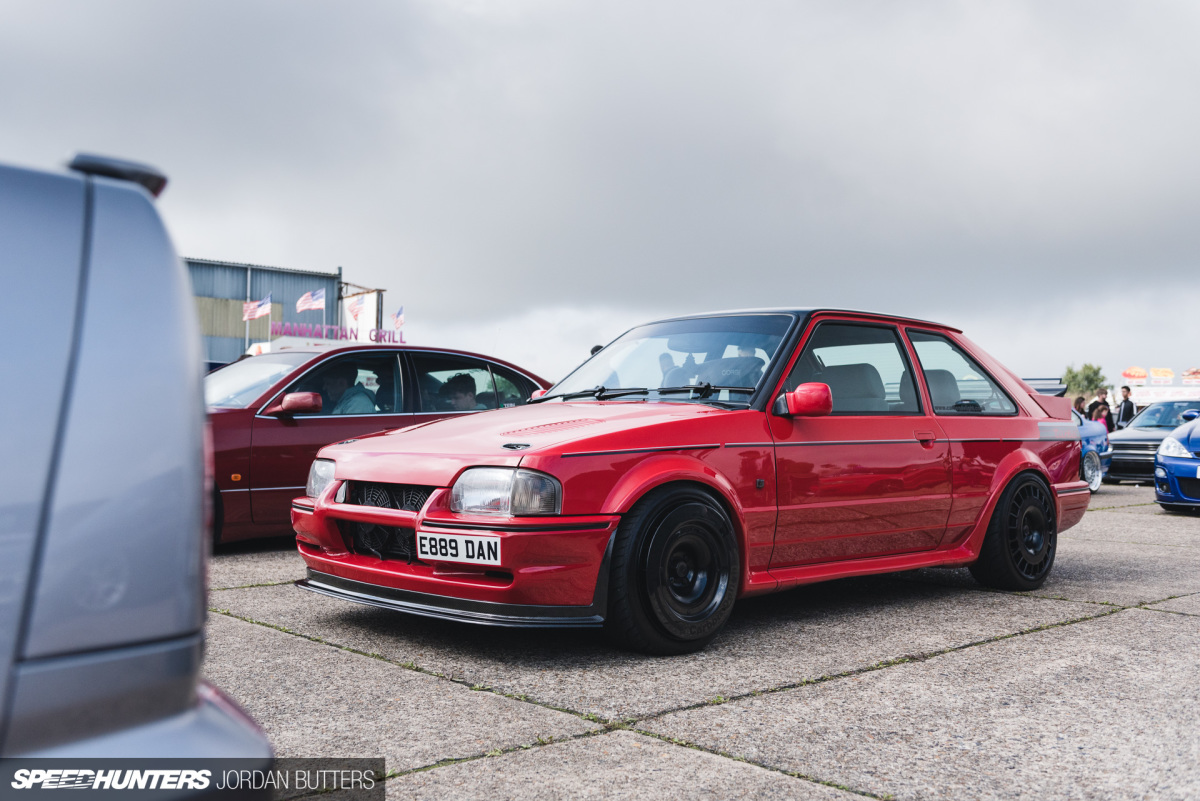 Europe definitely got the better deal when it came to this generation Ford Escort, and the RS Turbo model was a bit of a legend in the '90s UK tuning scene. However, I think there's a tendency for fast Fords of this era to succumb to the 'owner's club' look here in the UK. That being, an unwritten formula for what you can and can't do to your car and few people thinking outside of the box.
It's David's deviation from this that immediately pulled me in and made me take a closer look at the Escort.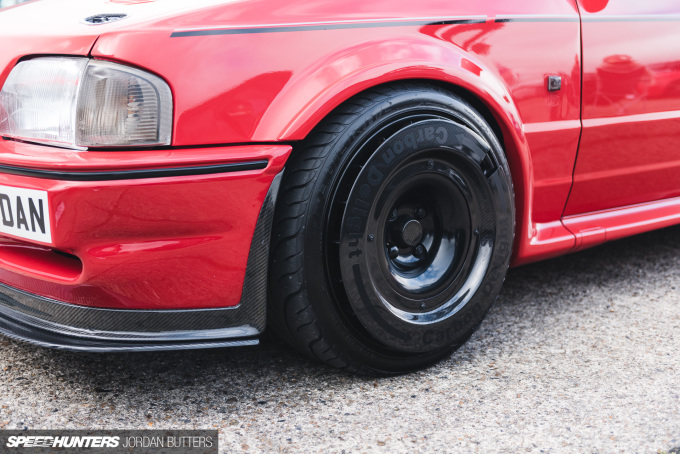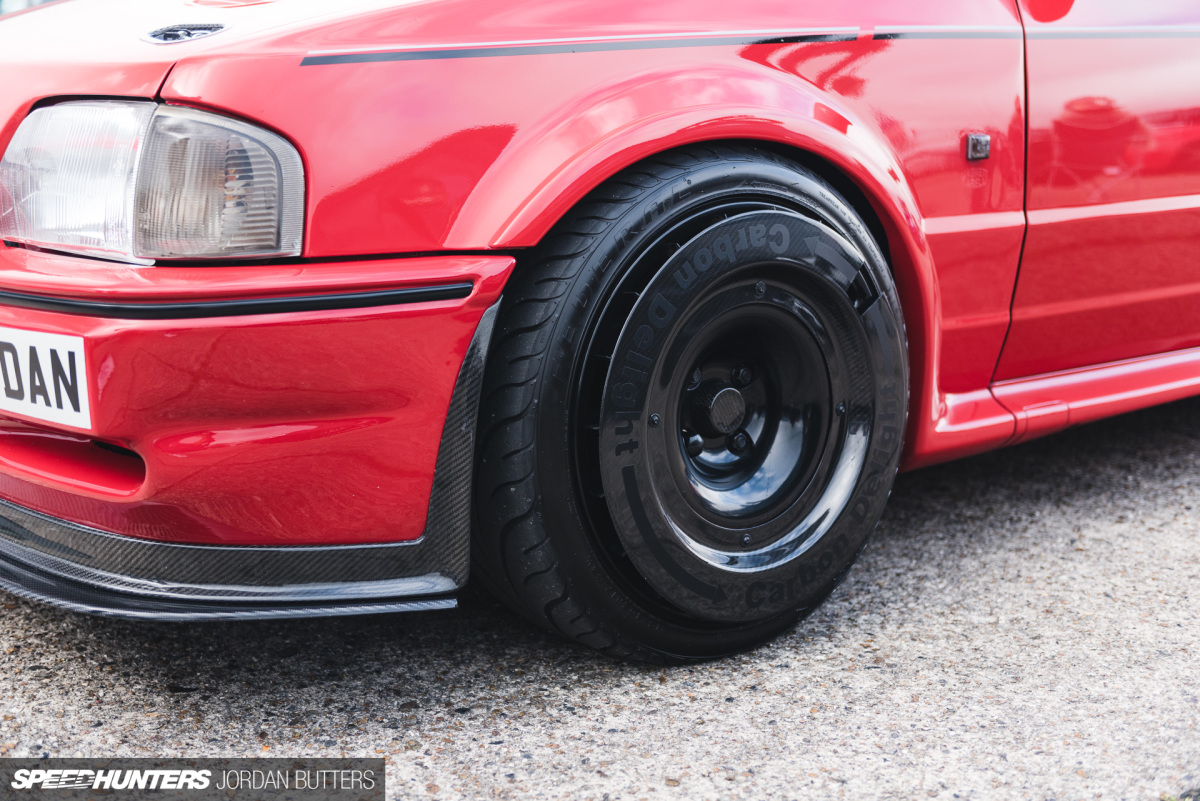 David built the car alongside his twin brother Stuart, with any welding work being carried out by their mutual friend Dave Jordan. David has owned the car since 1995, and the brothers were inspired by visits to the Essen Motor Show, where they were particularly taken by the clean, OEM+ look. Several years' worth of custom work has gone into making the car look as it does today.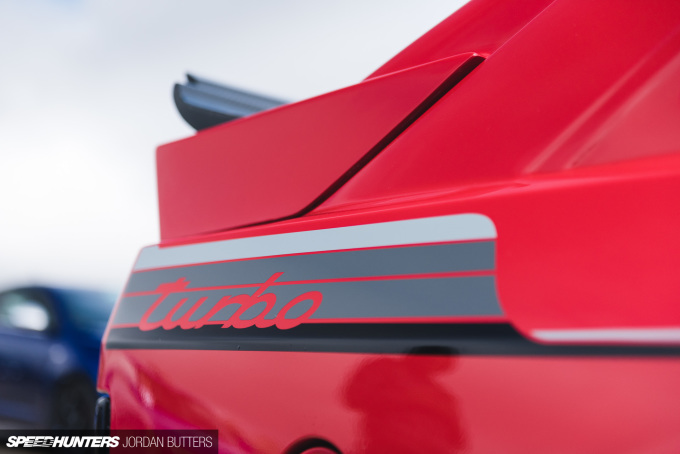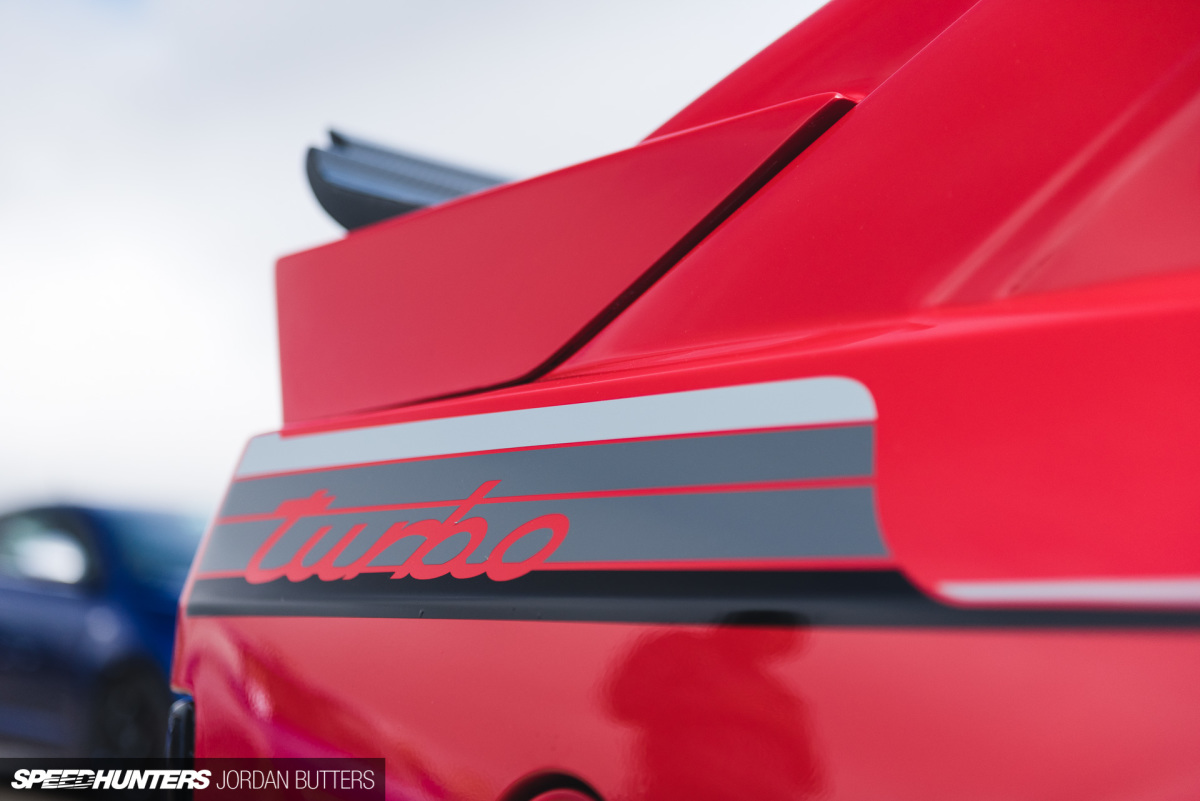 The first thing that struck me was the Rosso Red paintwork, adorned by copious amounts of carbon fibre and subtle, yet aggressive body modifications – some period-correct for the car, and others under a more modern influence.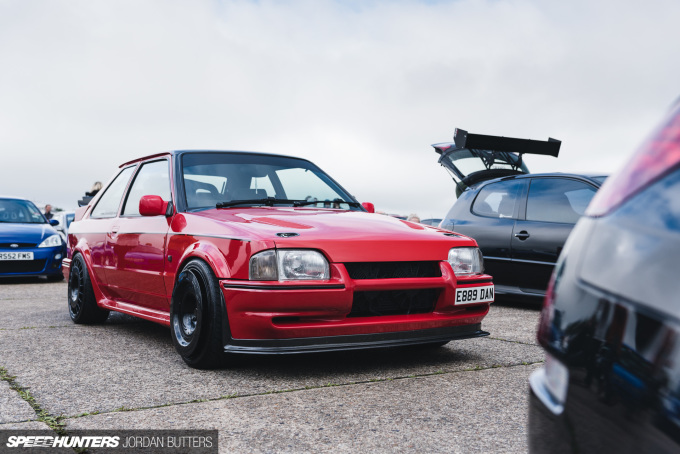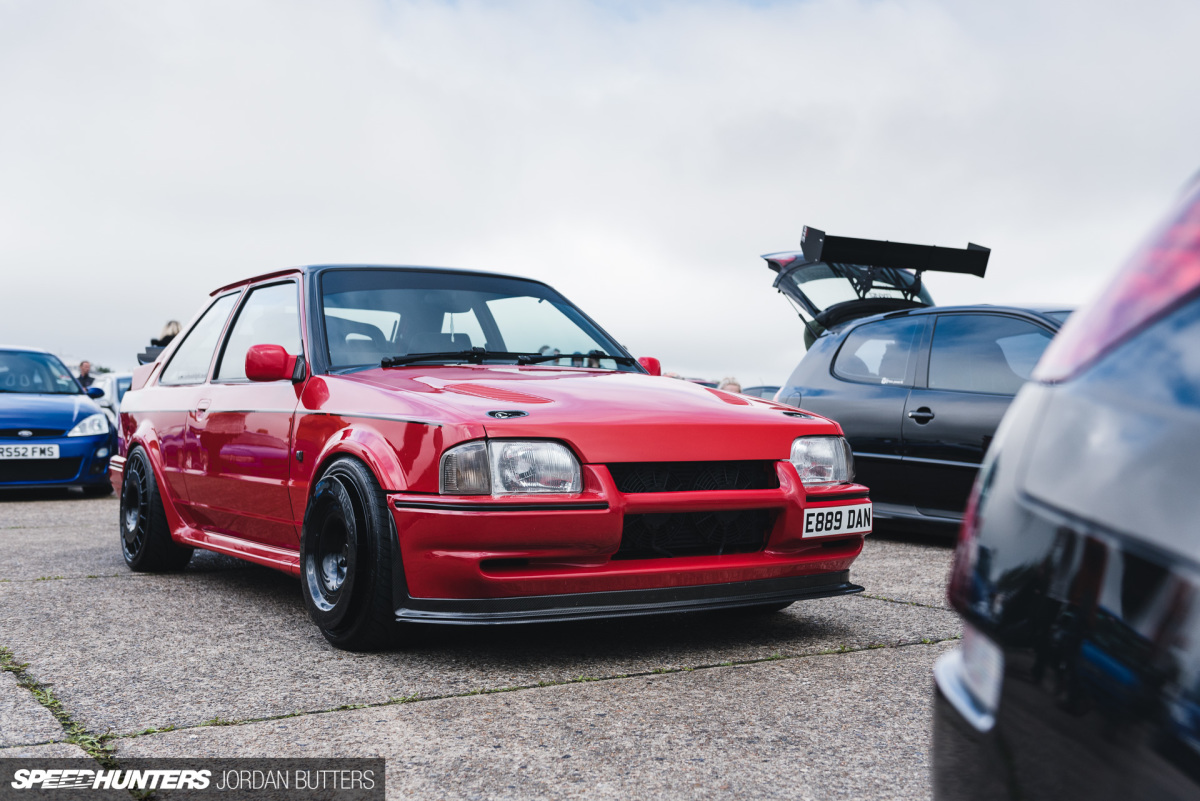 In fact, the body is a veritable smorgasbord of different parts from various different makes and models. It would take a keen eye to identify the different components that make up the front end alone – the top half of the Escort bumper, complete with thinned bumper bar, is mated to a Sapphire Cosworth lower bumper and RS500 carbon lower splitter.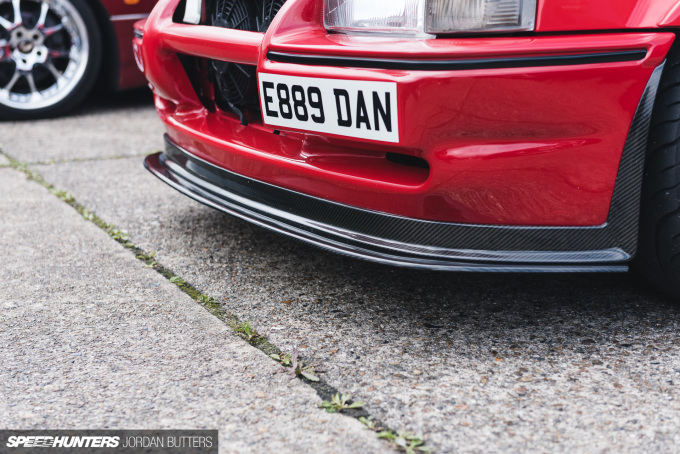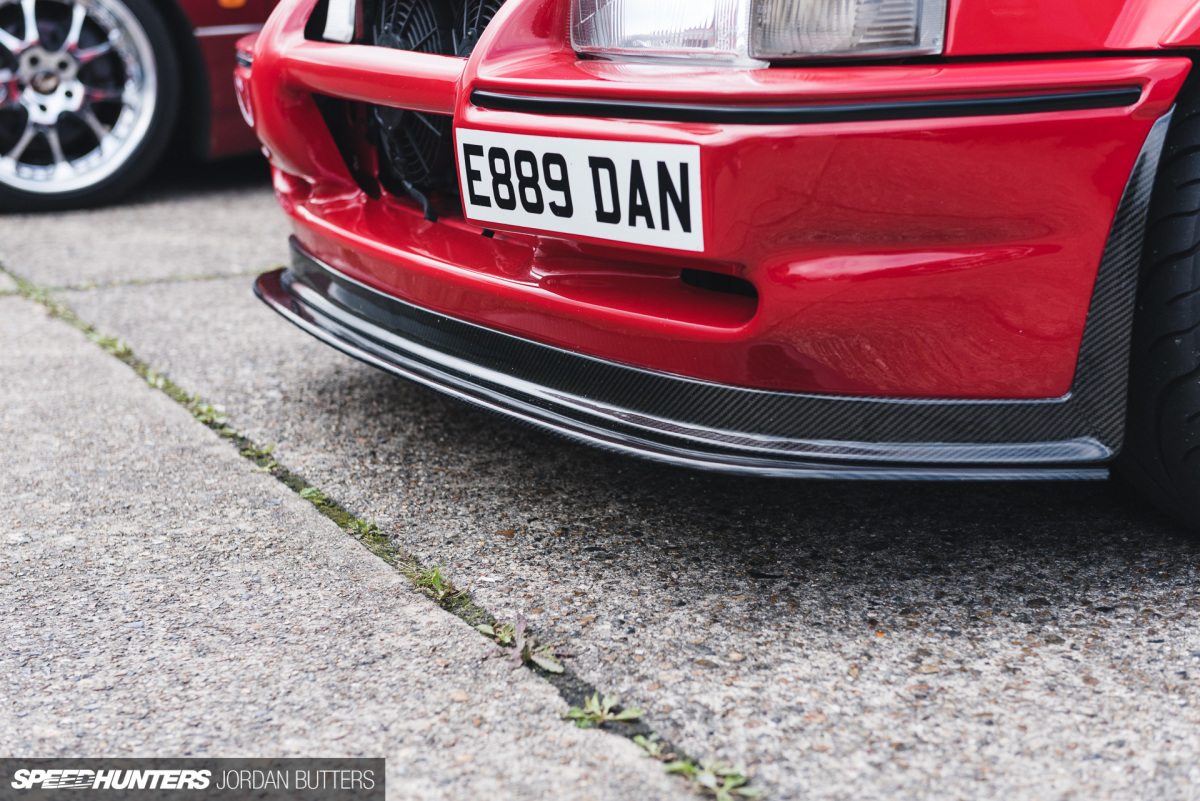 Bonus points for spotting that the number plate isn't just slapped on a rounded bit of the bumper – an Alfa Romeo plate holder has been smoothed in to provide a flat surface.
The bonnet features Sapphire Cosworth vents and recessed carbon fibre bonnet pins, while the scuttle panel, door mirror plates and entire roof are also carbon fibre.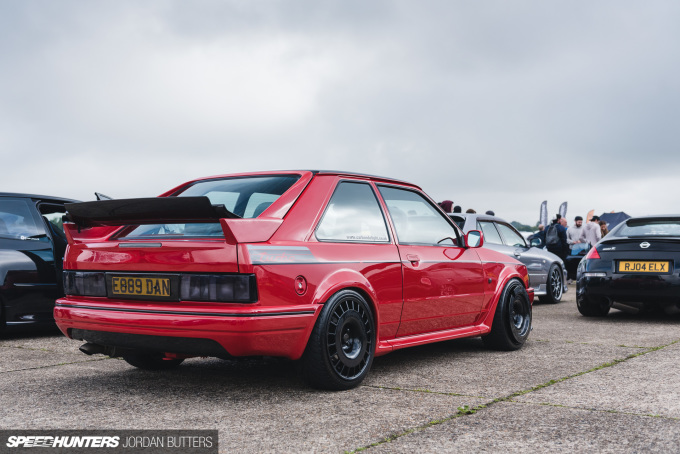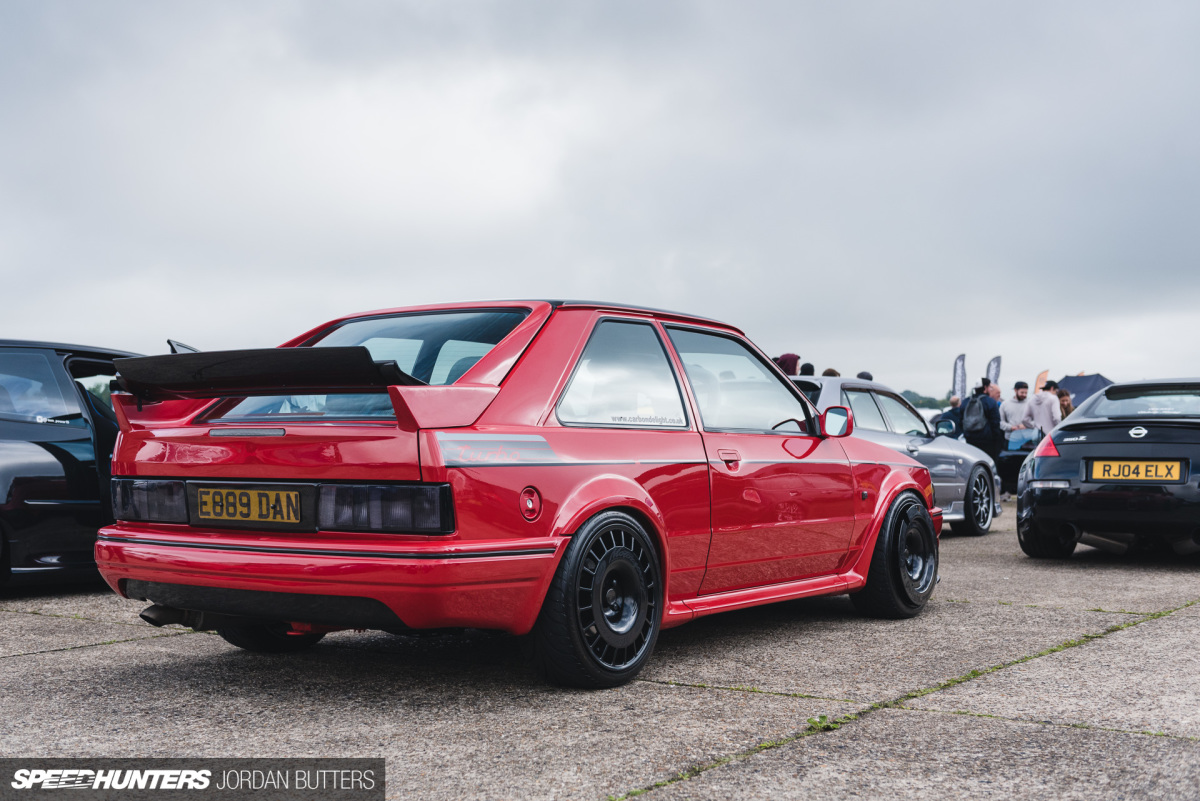 If you're now scanning the images for more subtle changes then make sure that you don't miss the shortened wing mirrors, or the Audi 80 handles expertly crafted into each door. Even the wiper arms have been modified to accept OEM-type late wipers.
Recognise the rear bumper? A BMW E46 Sport generously donated its derrière for the cause before it was decorated with a carbon diffuser.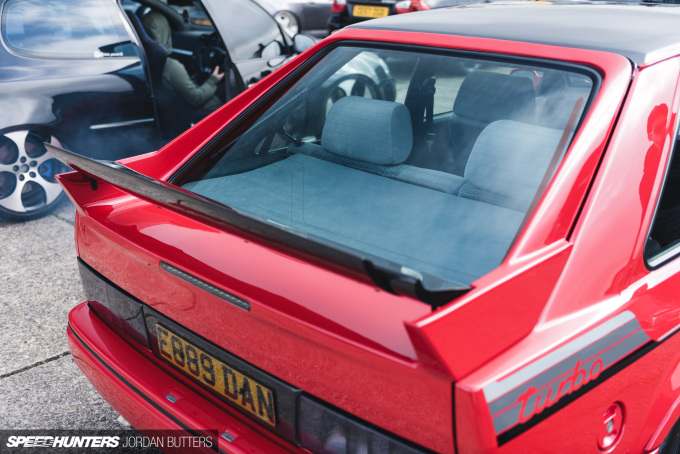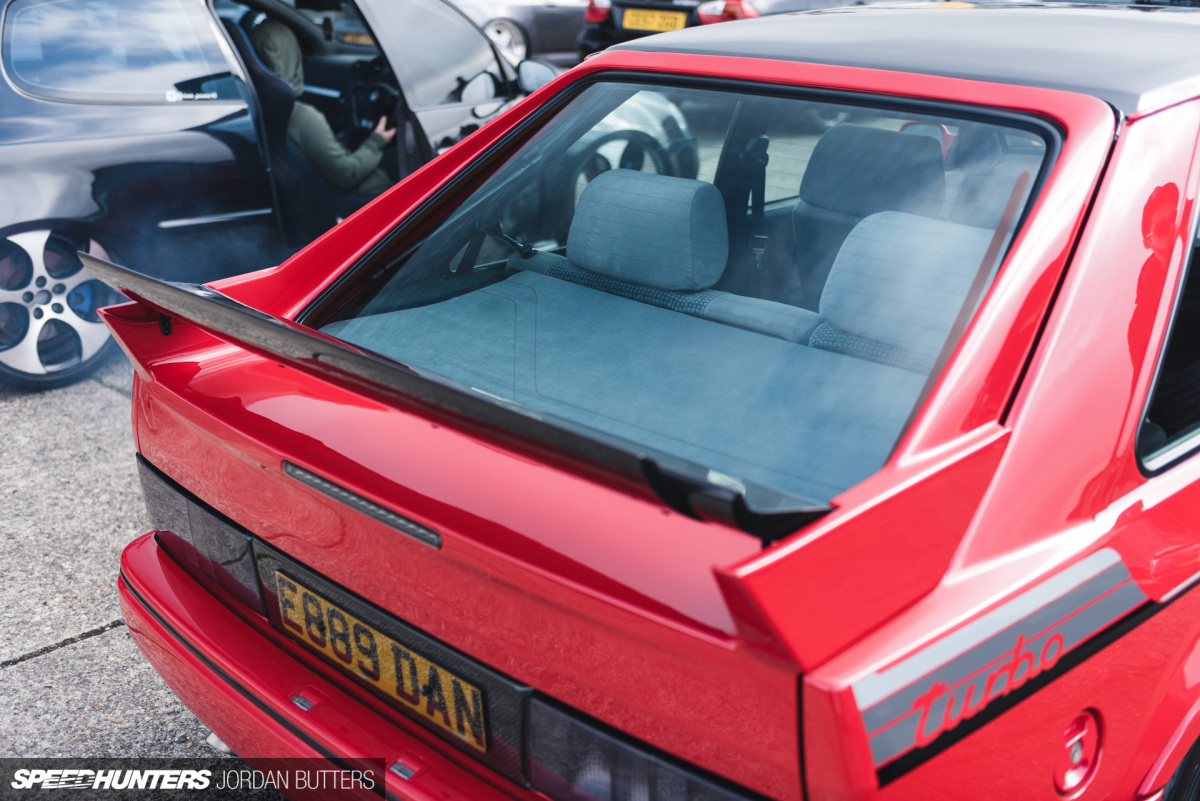 You can't fail to spot the aggressive RS1700T boot and spoiler that makes the back end, too. Even this was modified to accept a BMW E30 M3 Evo lip and was later reproduced in carbon fibre.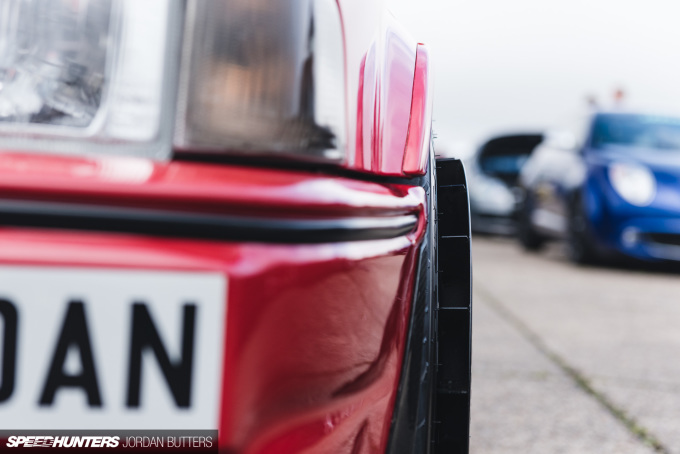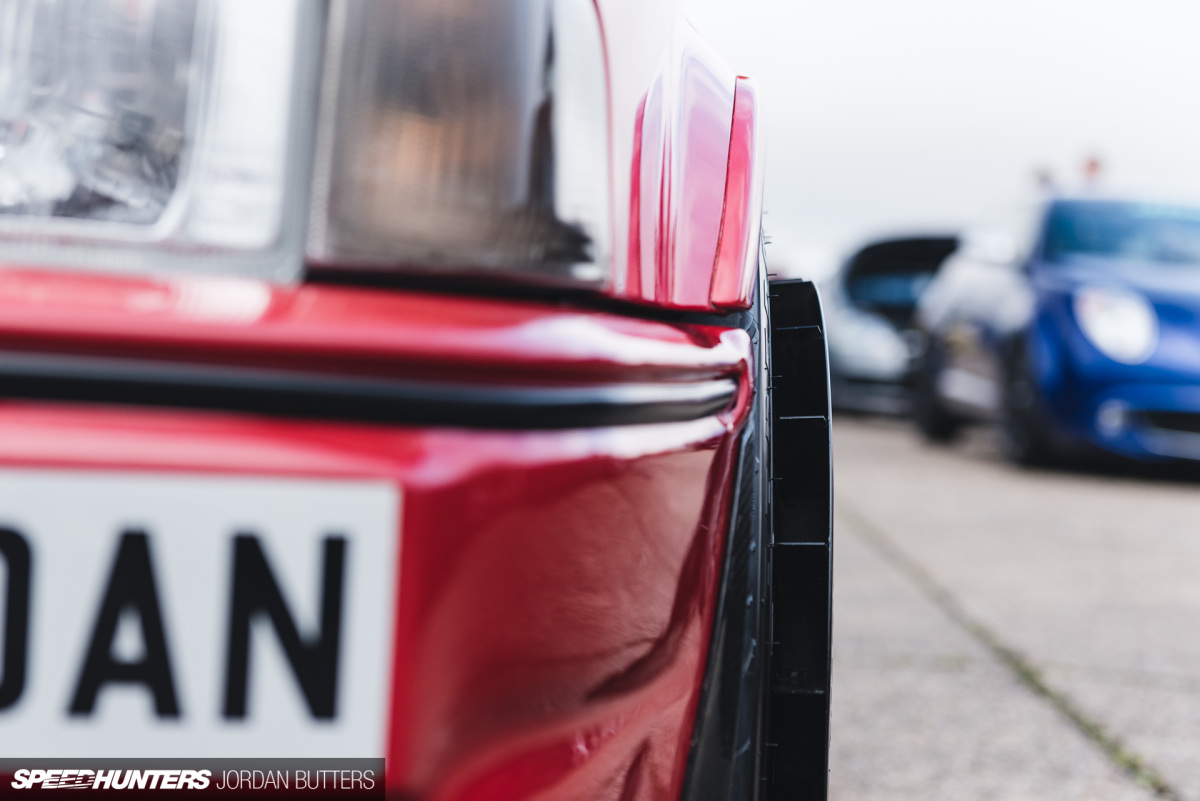 From the front, the turbo-fan style wheels aggressively jut out to meet the airflow. David created the fans himself, before passing them over to Carbon Delight for a lightweight final version. Behind sit a set of 17×8-inch Compomotive wheels.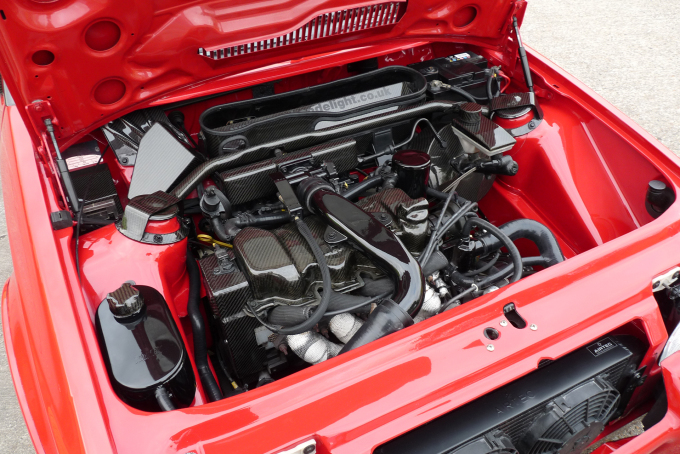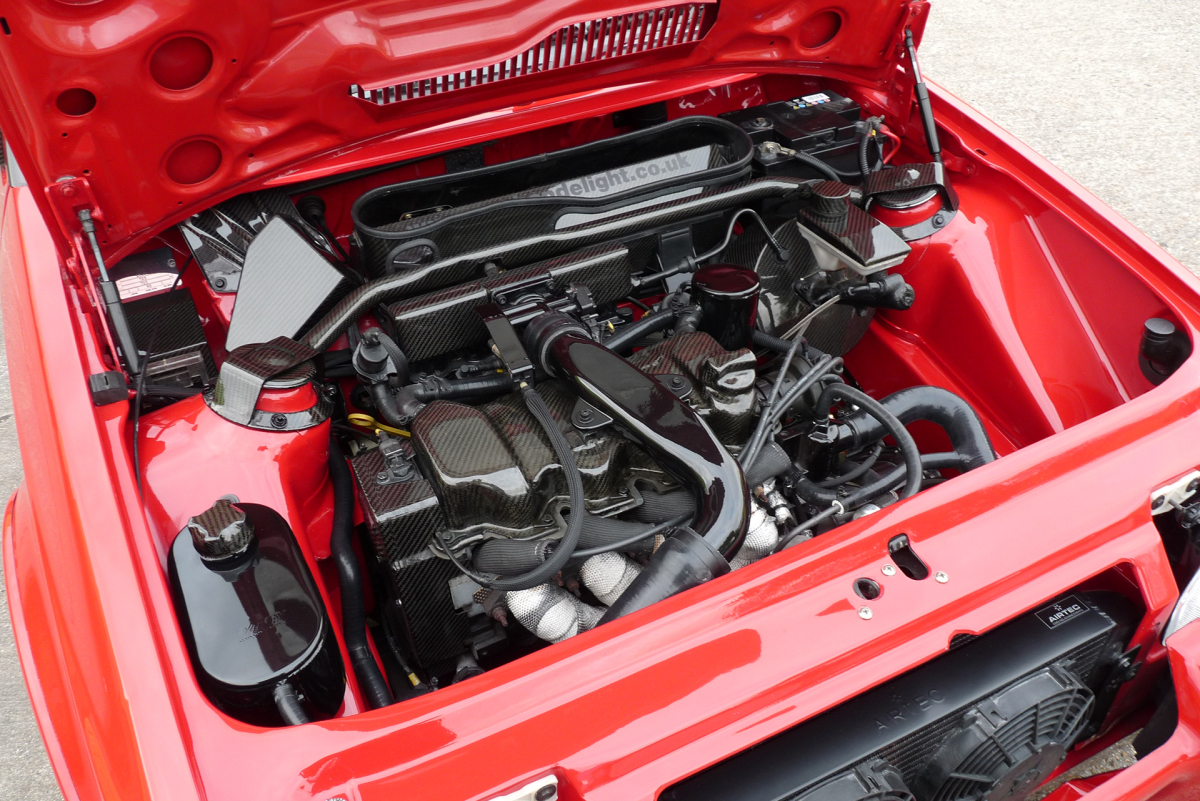 Under the bonnet there's lots of smoothing going on, as well as – you guessed it – more carbon fibre. The Escort runs an uprated turbo, big valve head with uprated cams, and an RS500-style intercooler along with Cosworth engine management. Power is rated at around 220bhp and 233lb-ft, so there's plenty to have fun with.
The OEM+ theme follows on inside with the stock velour seats being joined by a retrimmed Corbeau Revolution fixed-back driver's seat. The flocked dashboard features a DVD screen, which David tells me is soon to be swapped for a new setup which will be linked to the ECU for live data monitoring. There are lots of nice comfort touches too, such as an auto-dimming rear-view mirror and black headlining, and all plastics have been flocked to match the dash.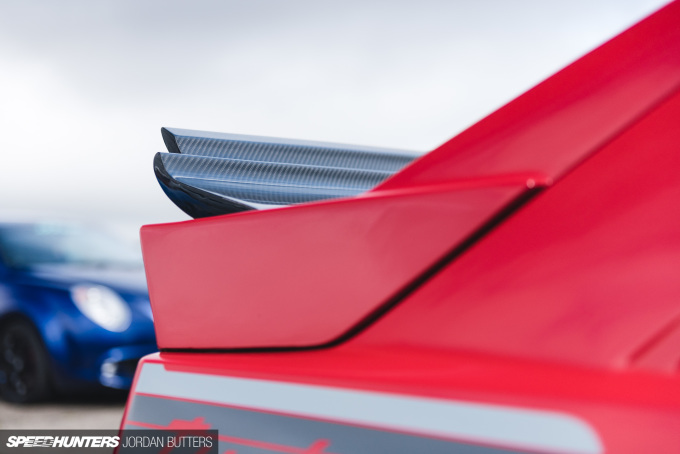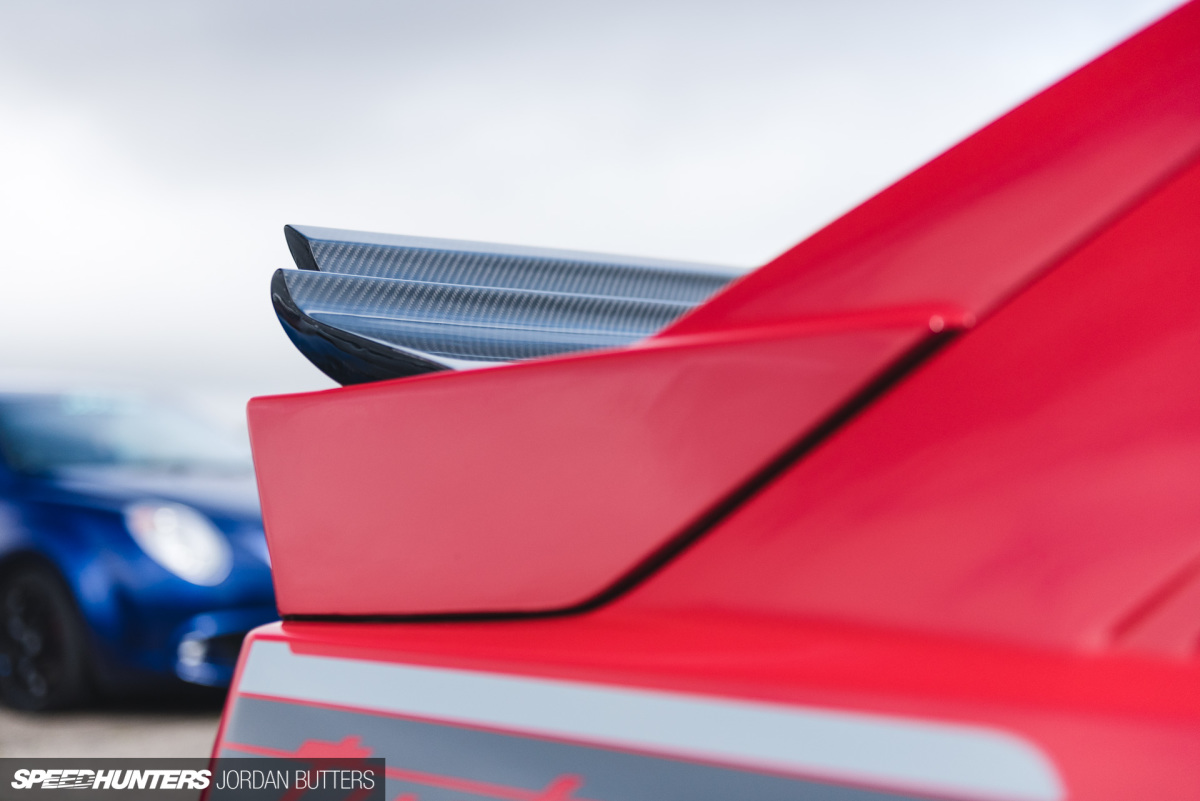 It's pretty cool to think that, almost 30 years after it rolled off the production line, a car like this is still being reinvented and reimagined in new ways.
I like this a lot. What do you guys think?
Jordan Butters
Instagram: jordanbutters
Facebook: Jordan Butters Photography
jordan@speedhunters.com