My feet are mighty sore after spending all of Sunday walking around Fuji Speedway for the annual R's Meeting. As you can probably imagine, this is an event that is looked forward to by a huge number of enthusiasts in Japan, and it hits the spot every time. But really, how could it not?!
You have the country's best GT-R tuners and their demo cars lined up in front of you; some of the most well known and highly regarded tuning and styling parts makers showcasing their newest products and services; and even Nissan, who can always be counted on to bring along a tantalizing selection of race cars from its collection. GT-R Magazine has definitely found the perfect recipe with this event, and for the 2017 edition the turnout was huge. That said, I want to get straight into my coverage, and it starts right here with the Avance Meito BCNR33 Skyline GT-R drag machine.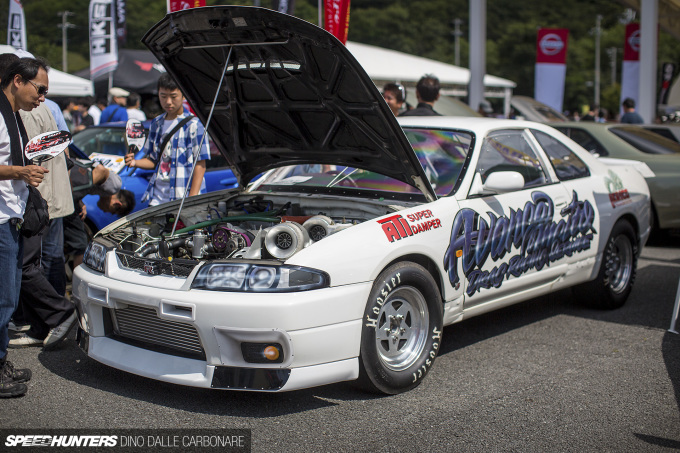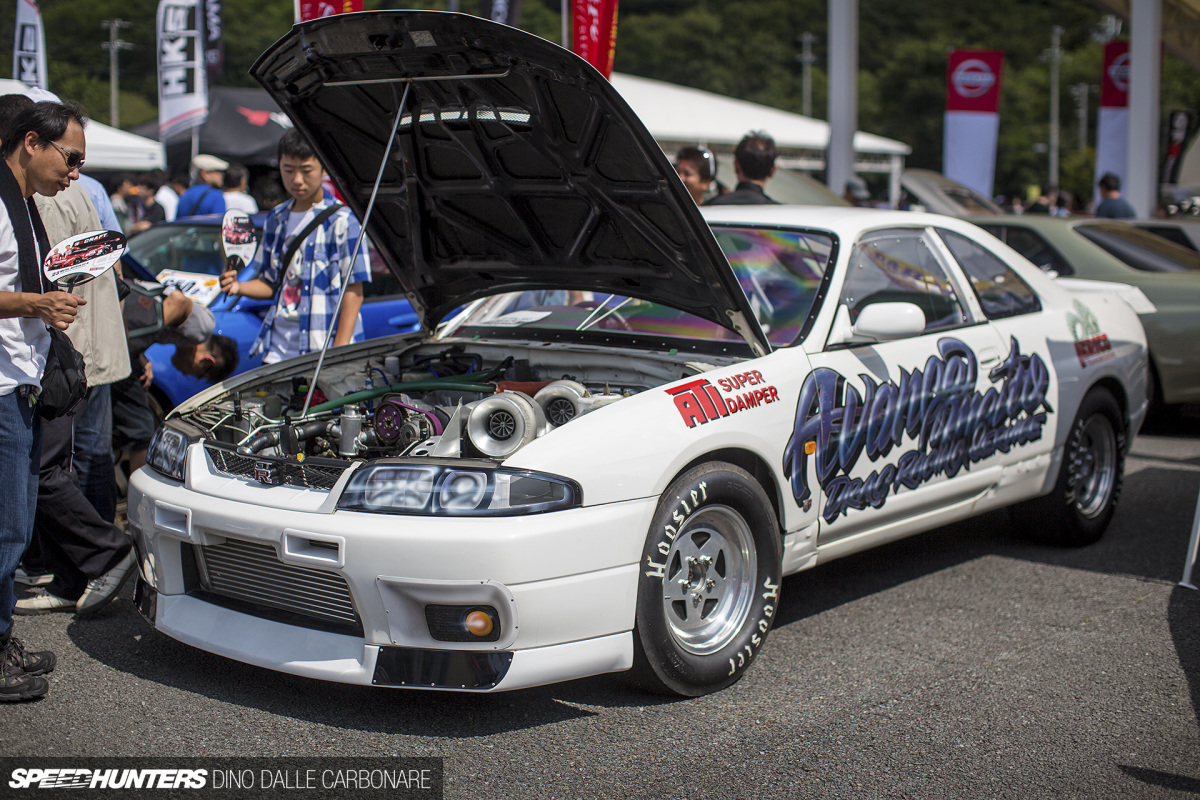 Don't you just love seeing a hard-tuned RB26 strapped with a pair of high-mount single turbos?! I certainly do, and it's so cool to see that shops like Avance are still focussing their efforts on GT-R drag racing despite the fact that there is no dedicated drag strip in Japan anymore.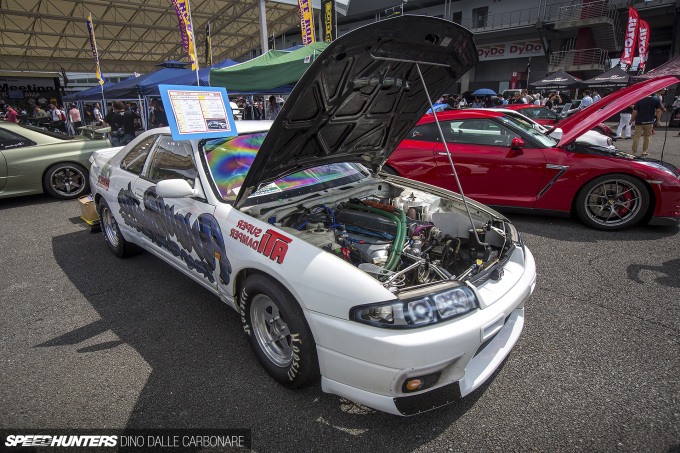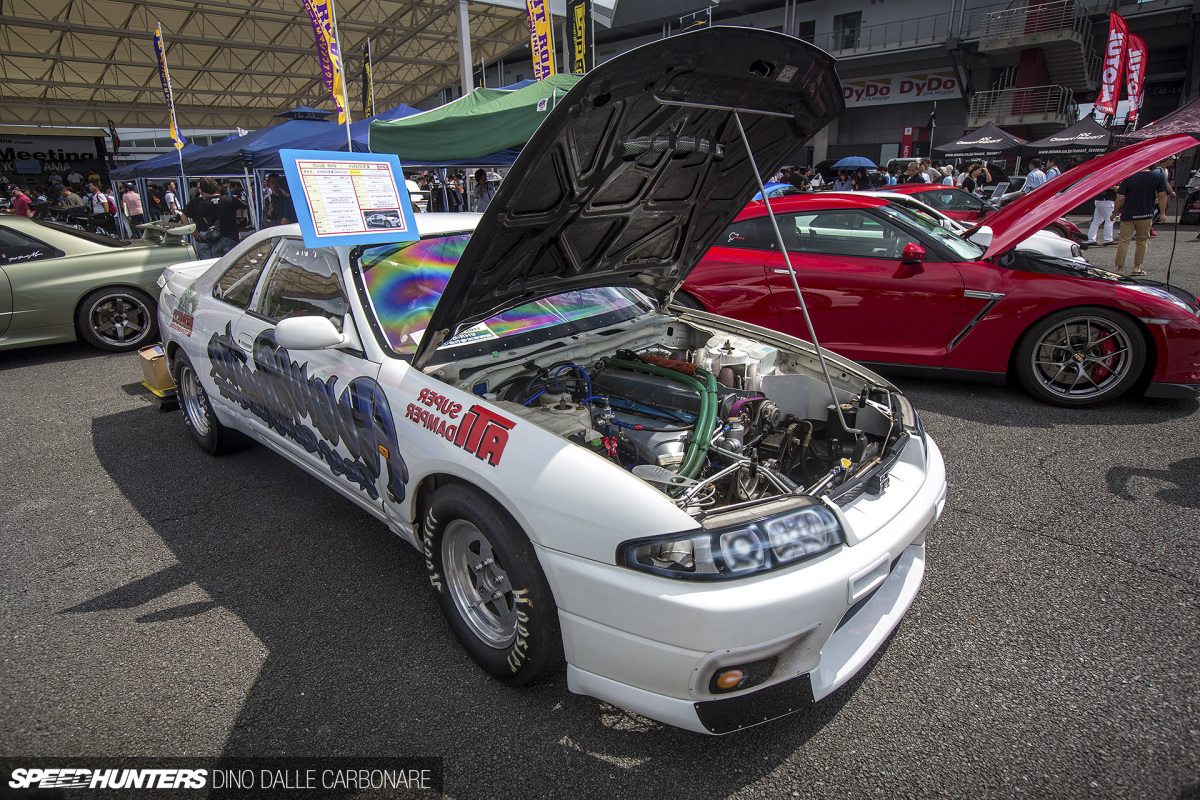 It's sad to think about, but it's humbling at the same time. There's still a real passion for drag racing in Japan, and it's refreshing to see these extreme cars being shown at events, if only to remind people that the race circuit wasn't the only place the Skyline GT-R cut its teeth in motorsport.
This particular engine still runs the stock capacity, but it spins to just over 9,000rpm in order to make the most of its power band. Peak power – all 1000hp of it – is developed at 8,000rpm, thanks in large part to the pair of Garrett GTX3582Rs. Drive is channeled through a Jerico manually air-shifted transmission.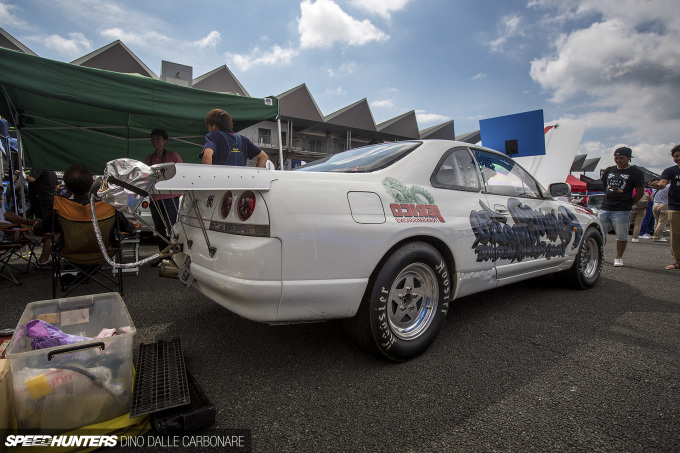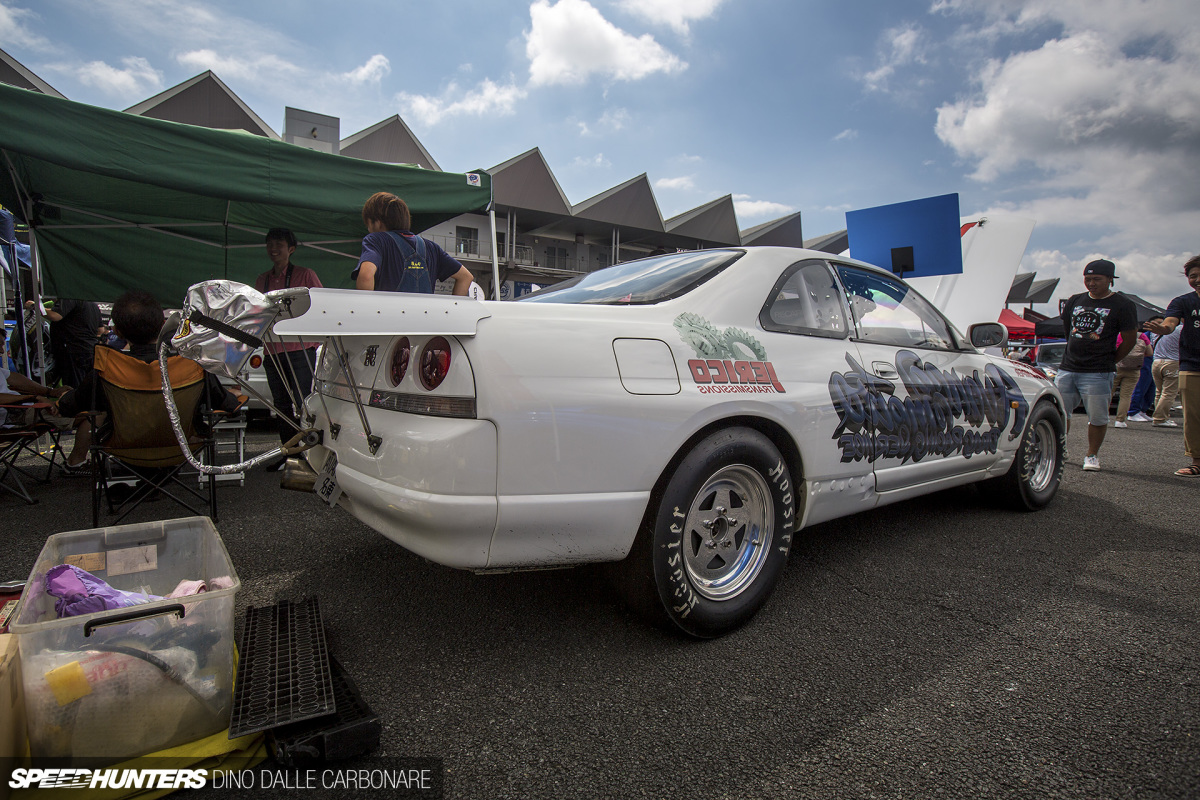 Then it's the job of 26-inch Hoosier drag slicks front and rear to do the rest.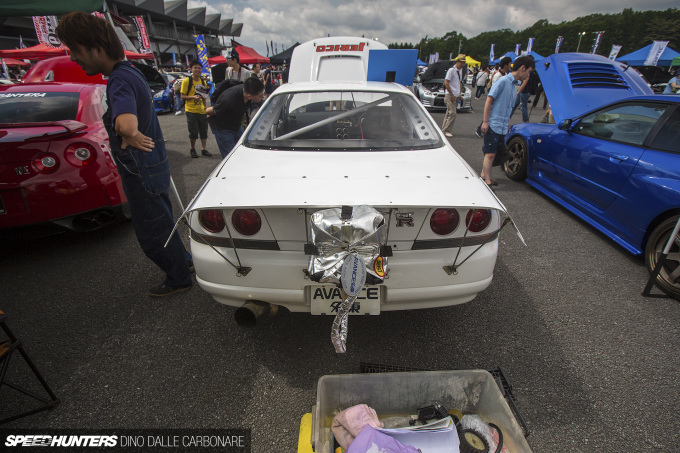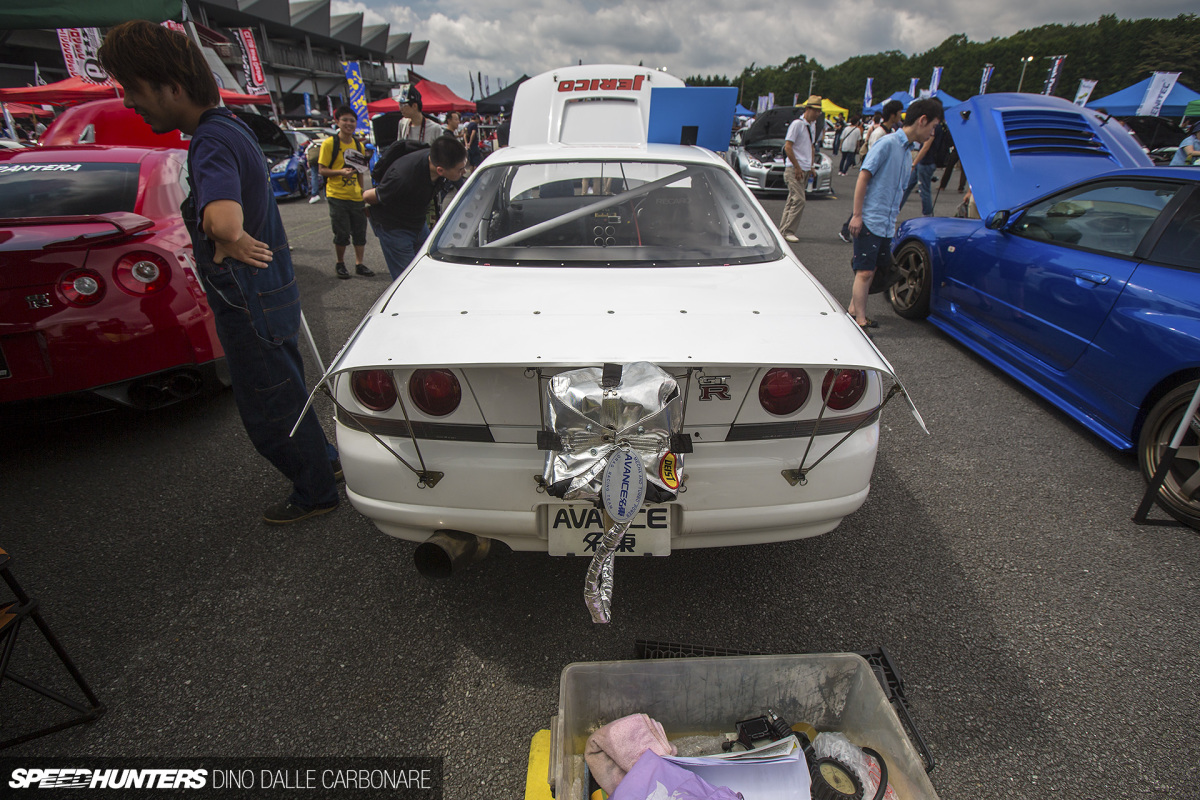 Eight seconds later it's all over and the parachute is released.
I really hope someone steps up to invest in a proper drag strip for Japan. That would be a surefire way to breathe some fresh life back into what was once a thriving and exciting aspect of Japanese tuning car culture.
Dino Dalle Carbonare
Instagram: speedhunters_dino
dino@speedhunters.com