Before I jump into a proper and extremely comprehensive post on this year's R's Meeting – you can expect a total nerd-out by the way, so if you are into GT-Rs you better not miss it – there's one more spotlight that I want to share with you.
The reason this BNR34 stood out wasn't because of its carbon fiber exterior, or the fact that it was built by Auto Select in Osaka, who we all know have put together some of the craziest Rs of all times.
It's because the owner just doesn't care!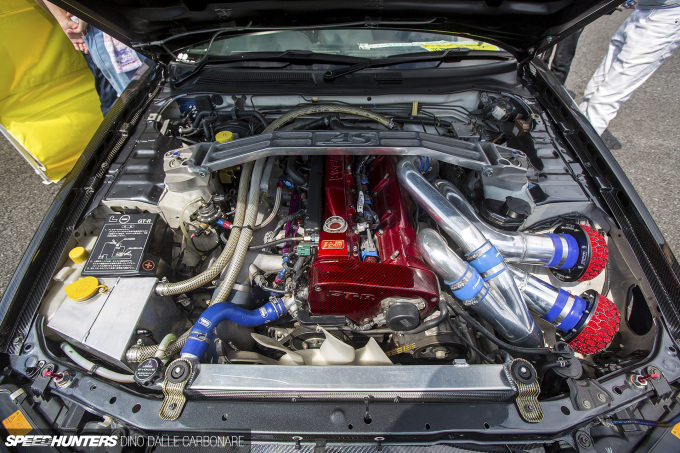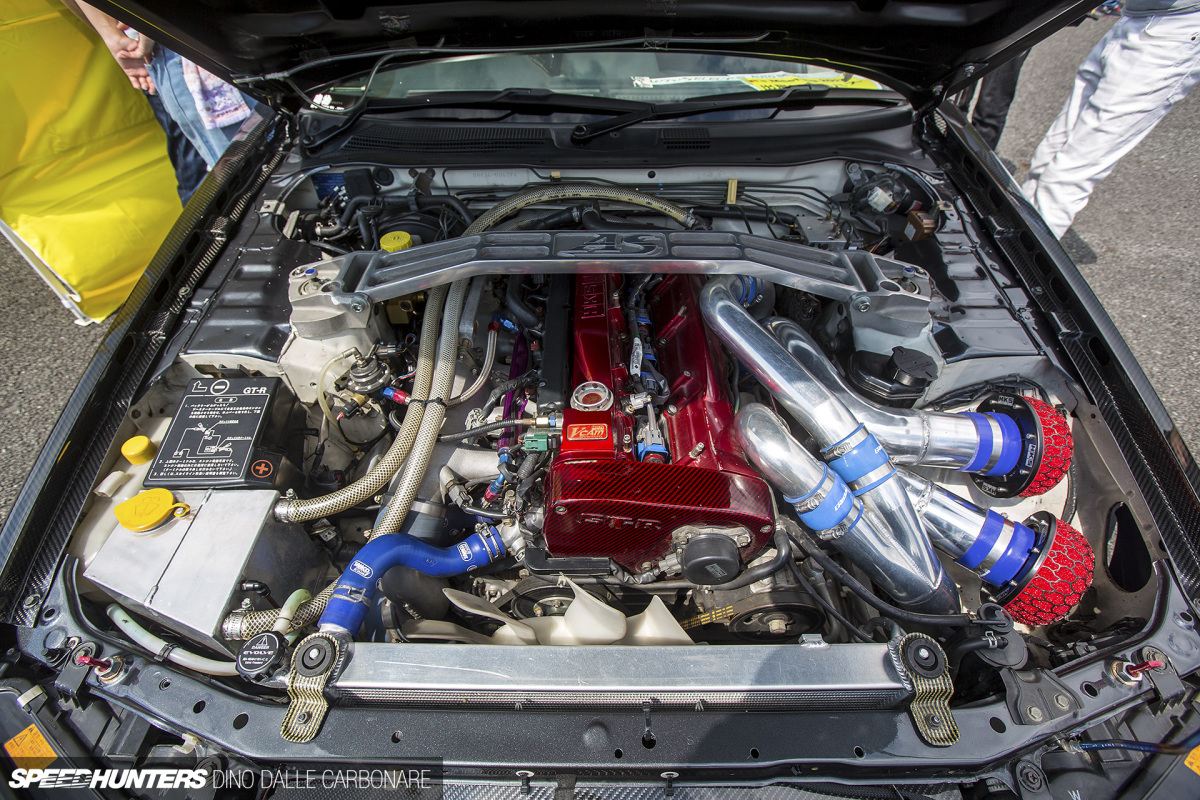 With R34 GT-R values continuing to soar, more and more owners are choosing not to tune them up or put too miles on them – if any. It's totally understandable if the only thing you're interested in is making some capital gain out of the investment, but come on, what have GT-Rs always been about? These cars define tuning; you cannot own one and not touch it, or even worse, not thrash it to within an inch of its life. It's sacrilegious. So seeing an example taken to the extreme is always refreshing.
Under the hood, this Skyline packs a stroked RB26DETT running upgraded turbos for an output of around 600hp. An HKS V-Cam ensures the low and mid-range is kept nice and lively.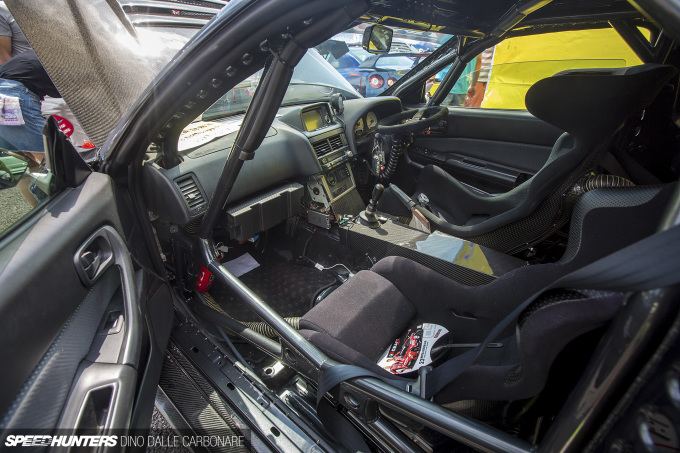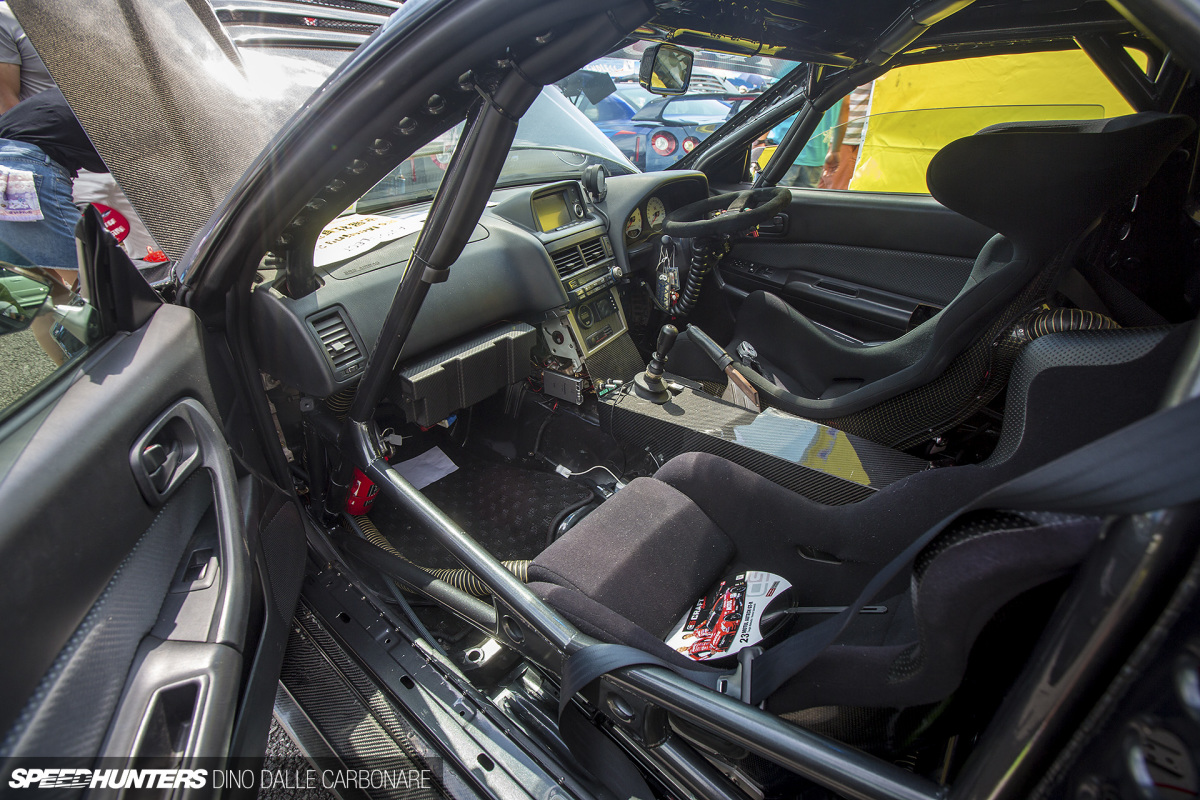 The rest of the vehicle has been modified in a very Kansai sort of way. As I've mentioned in the past, things are done with a little extra color down south, and this car is a good example.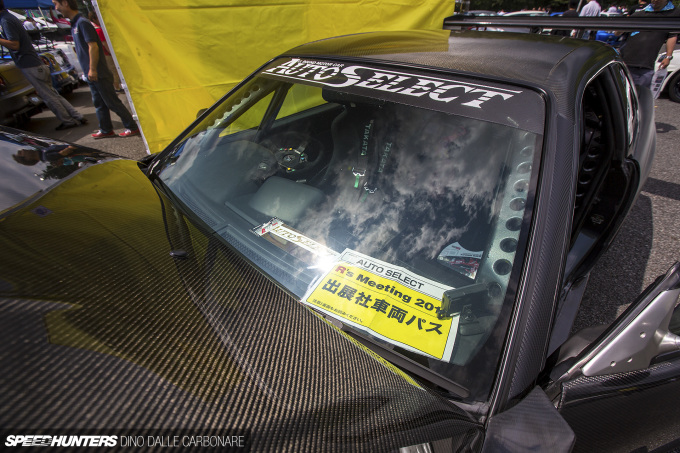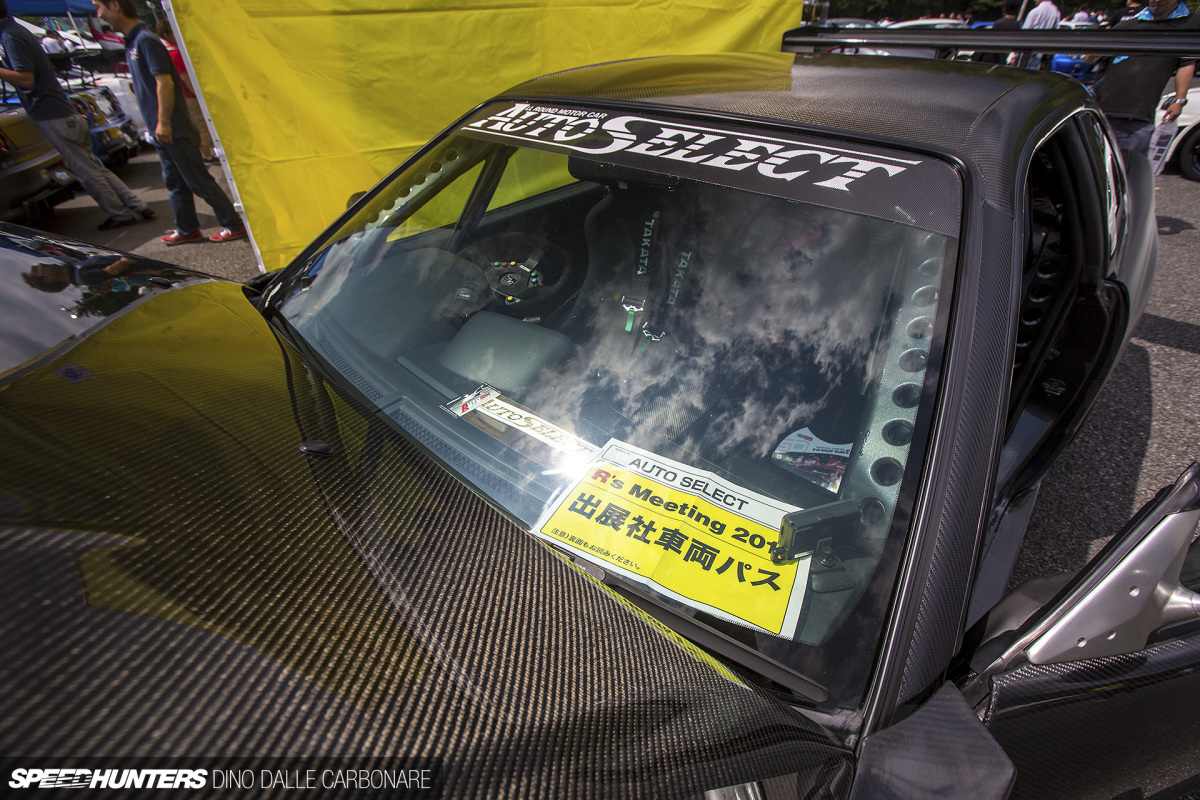 From all the unpainted carbon panels that make up its exterior to the welded-in and gusseted cage.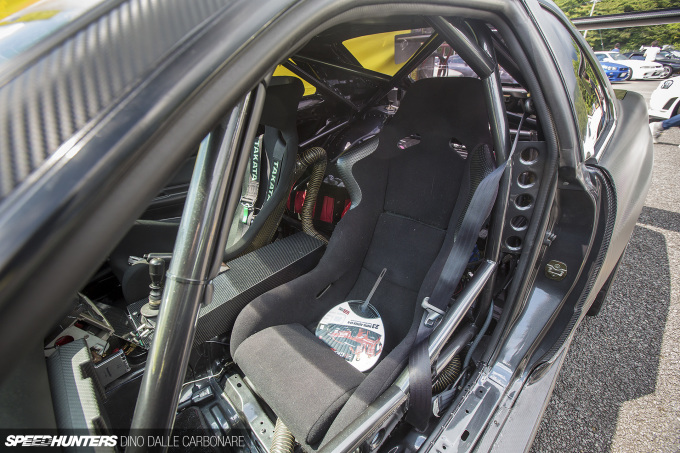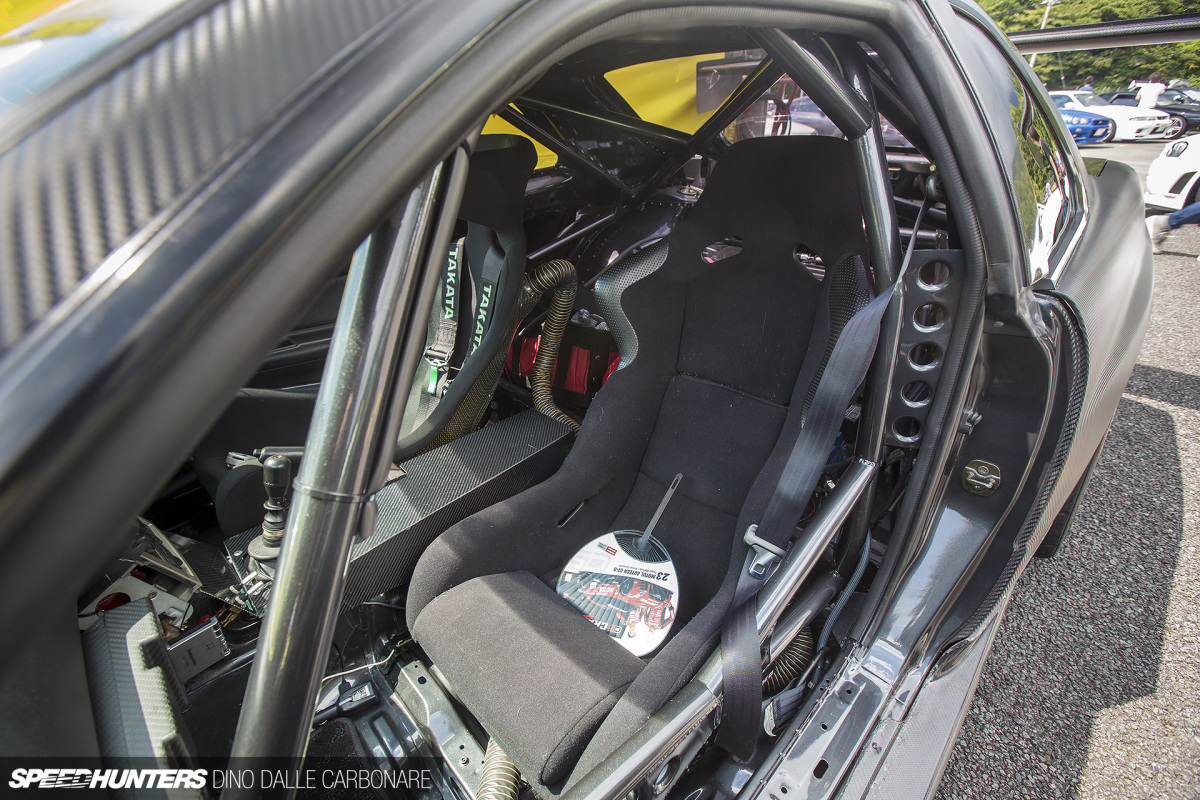 There's even a cooled race bucket seat in the stripped-out cabin.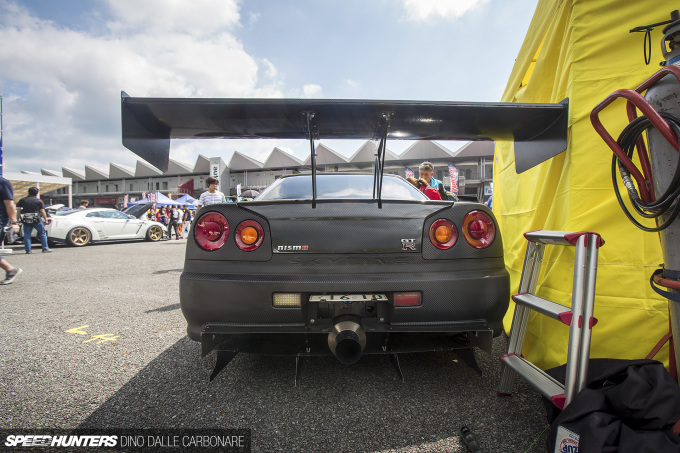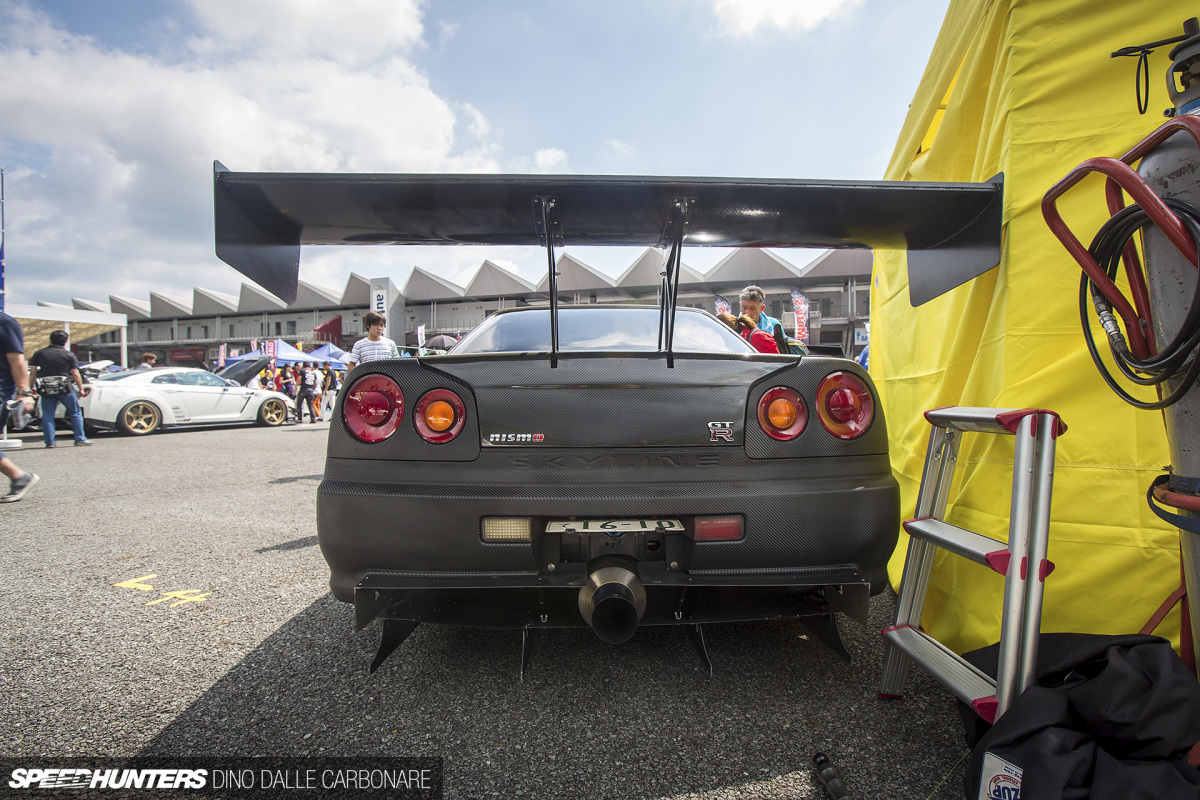 If your attention isn't totally consumed by the humongous rear wing you may have noticed the center-exit exhaust through the rear bumper and diffuser.
I have to say, cars like this are a refreshing sight when compared to all the meticulously cared for Nismo demo cars that are so beautifully put together they're almost unexciting to look at. The point is that it's good to have extremes, from the guy that spends $150K to transform his car at Nismo's Omori Factory to the guy that spends the same amount creating something evil to tear down the track in. The question is, which camp do you side with?
Dino Dalle Carbonare
Instagram: speedhunters_dino
dino@speedhunters.com