Finding The Unusual In Unexpected Places
It's the unexpected and unplanned that often yields the best Speedhunting experiences, and the way in which I stumbled on a Saab specialist in Kuala Lumpur was exactly that.
I was happily shooting away at One 911 Autoworks when, looking out the shop's back entrance, I noticed the unmistakable silhouette of an old Saab in the distance. I know that car culture in Malaysia runs deep and there is a lot to be seen, but Saabs? A Swedish car in the heart of the tropics? I never saw that coming!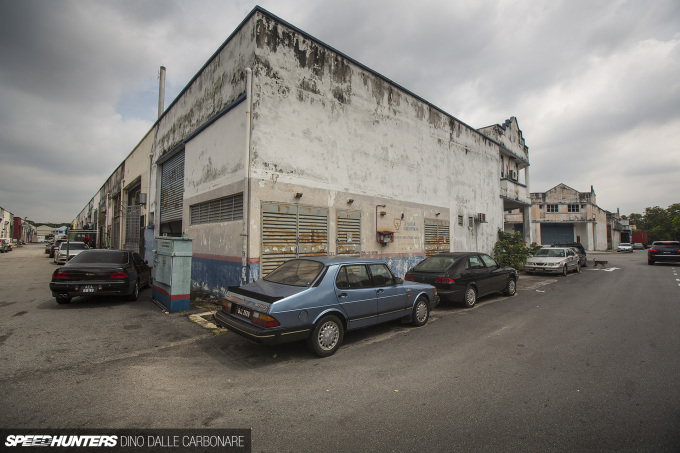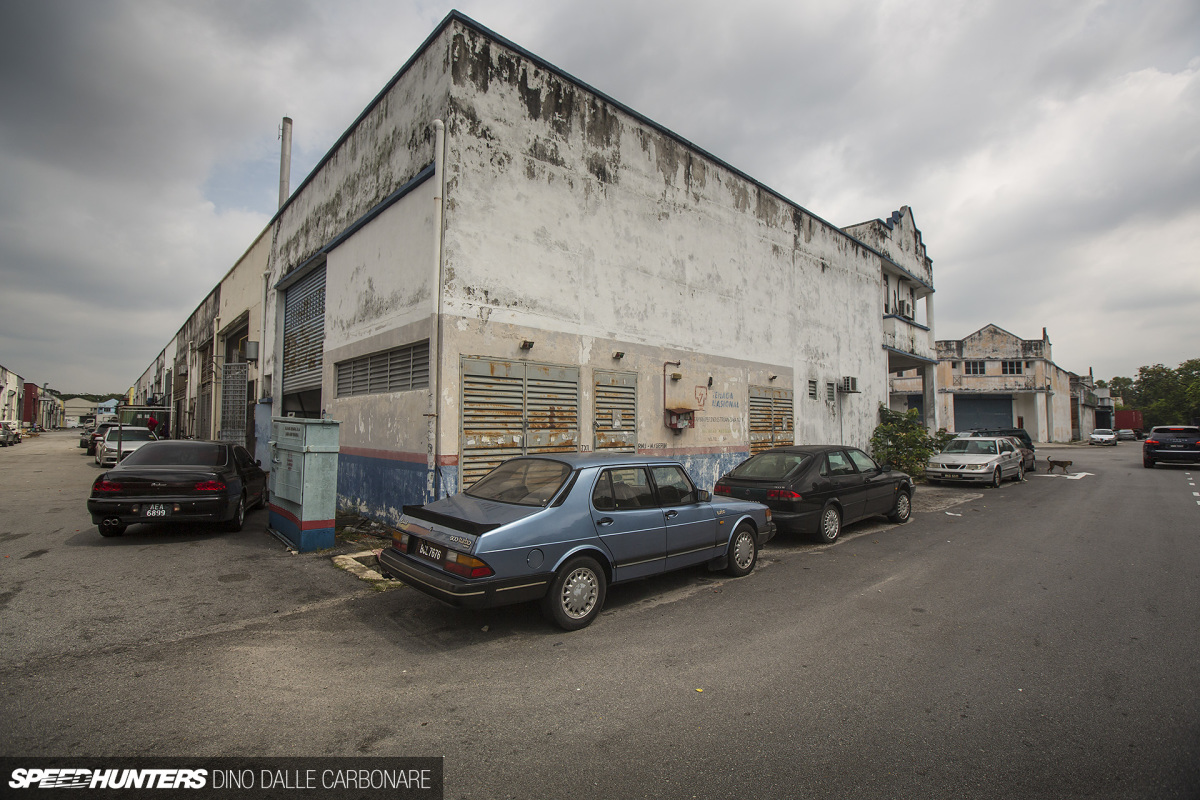 But it wasn't just one Saab; a quick look around the block revealed more cars parked alongside the building.
You could say that I've always had an appreciation for these cars. I've worded that sentence carefully, because Saabs are somewhat of an acquired taste. I mean, the design of the 99/900 is something only its maker can love, although the 3-door coupe was a little easier to digest than this sedan model.
That said, these cars brought a lot to the market. Their oddball styling held a certain appeal, but they were also mechanically very interesting, being among the first production cars in the late '70s to be fitted with a turbocharged motor. That badge on the side meant a lot, it was synonymous with power even if the looks made you question it. It was partly down to the reputation the Porsche 930 Turbo had garnered since its introduction in 1974 – anything with a 'Turbo' motif was seen as fast.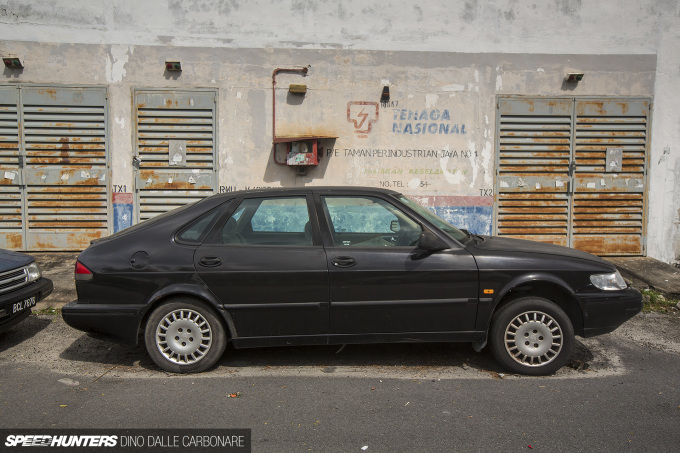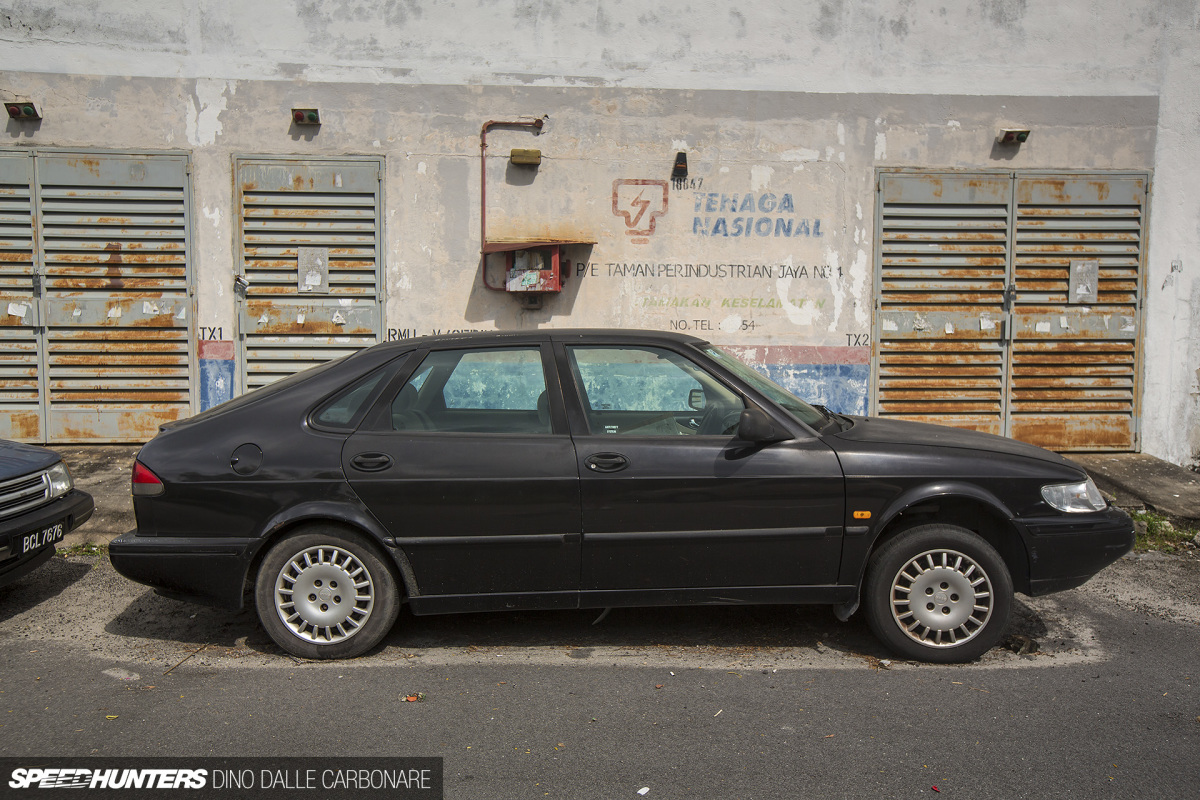 The shop had the whole Saab line-up arranged in chronological order.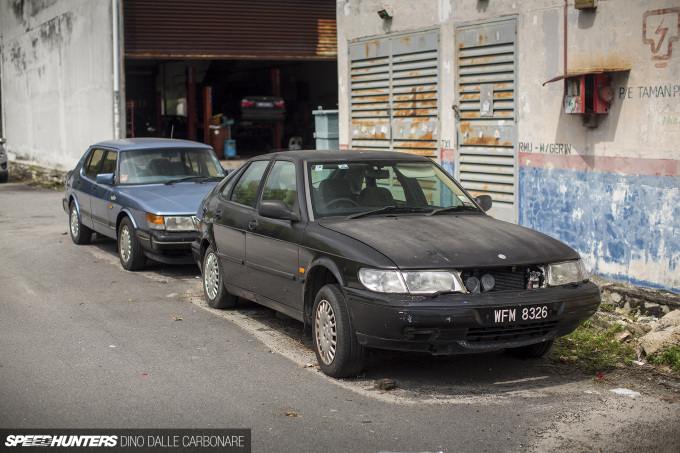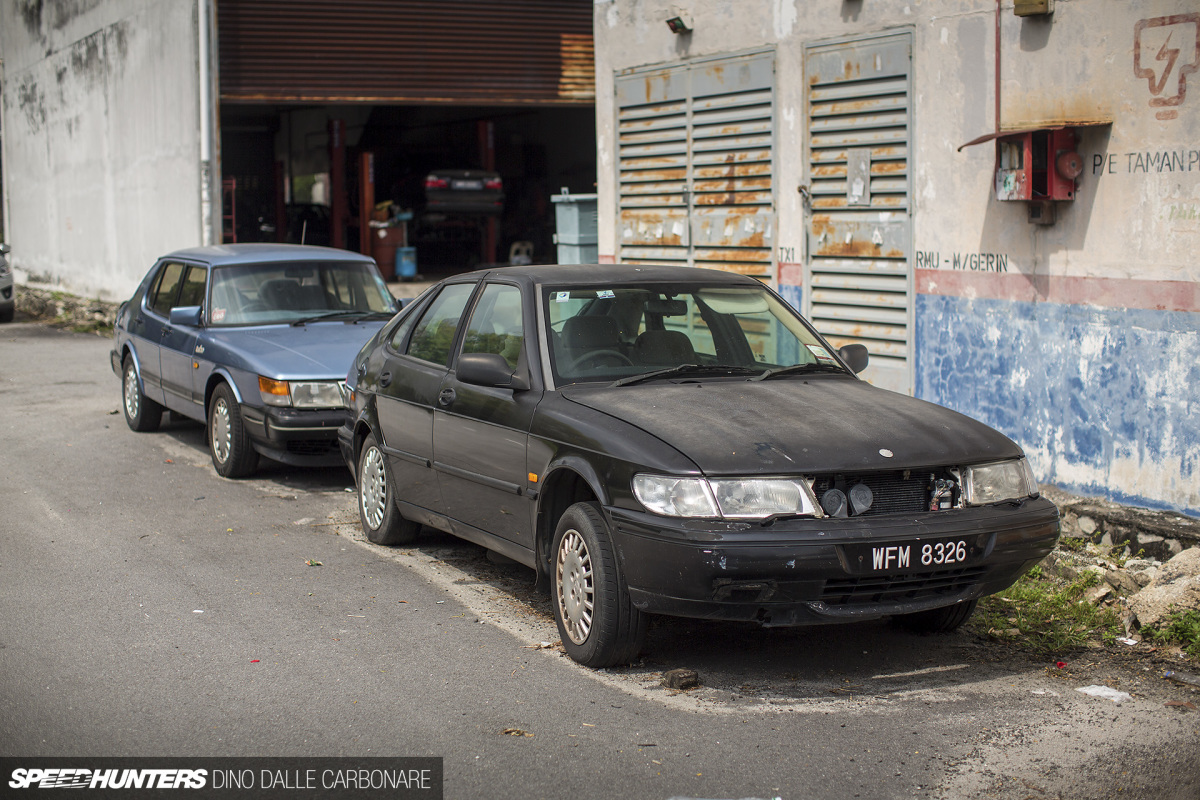 The mid-'90s is when the new 900 was produced, and you can sort of see where Saab tried to capture the spirit of the then iconic version of the car, but sort of failed by being a little too conservative.
That said, it still had all the right attributes when it came to performance, safety, innovation and build quality to keep it going through to the early 2000s.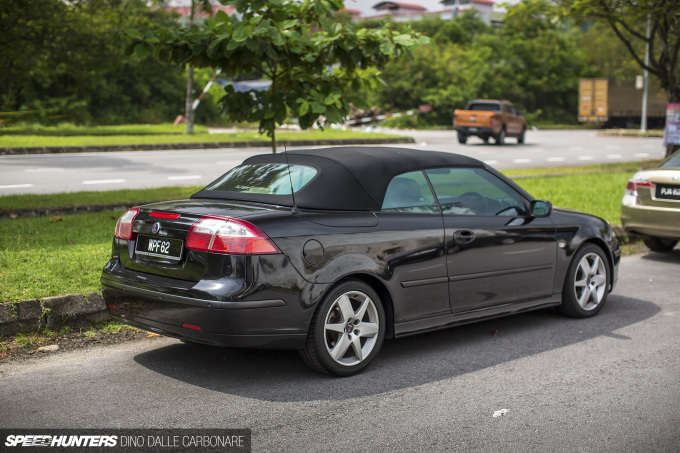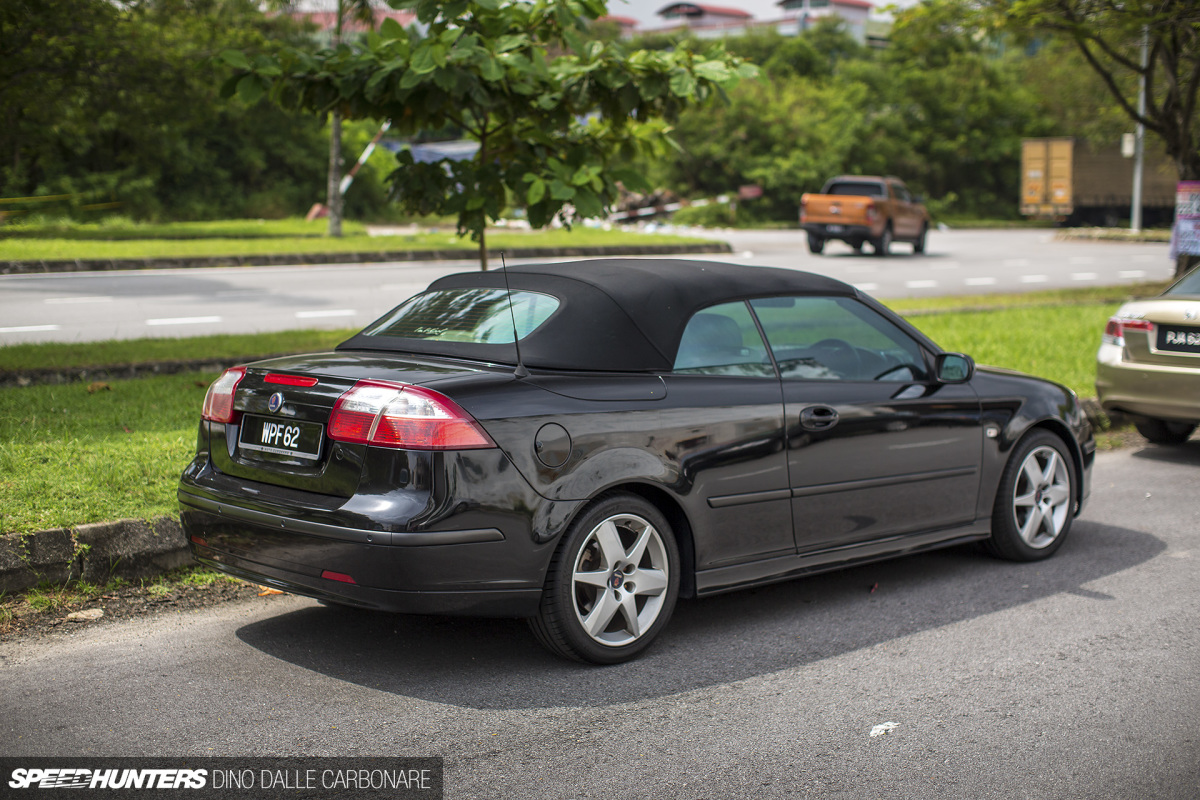 Which is when the 9-3 came, as seen here in convertible form. The rest is history.
Digging Deeper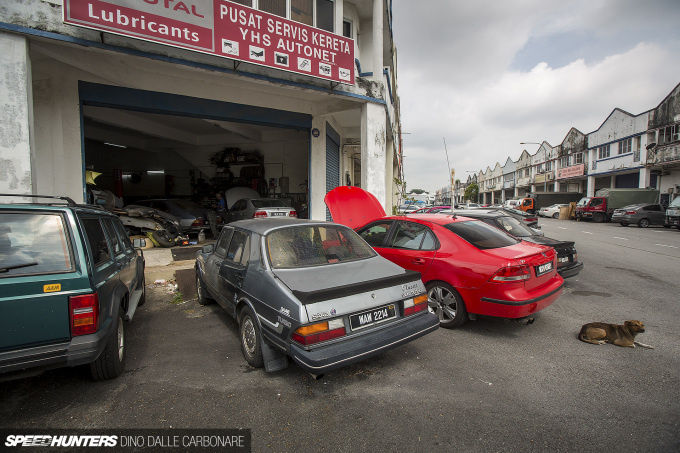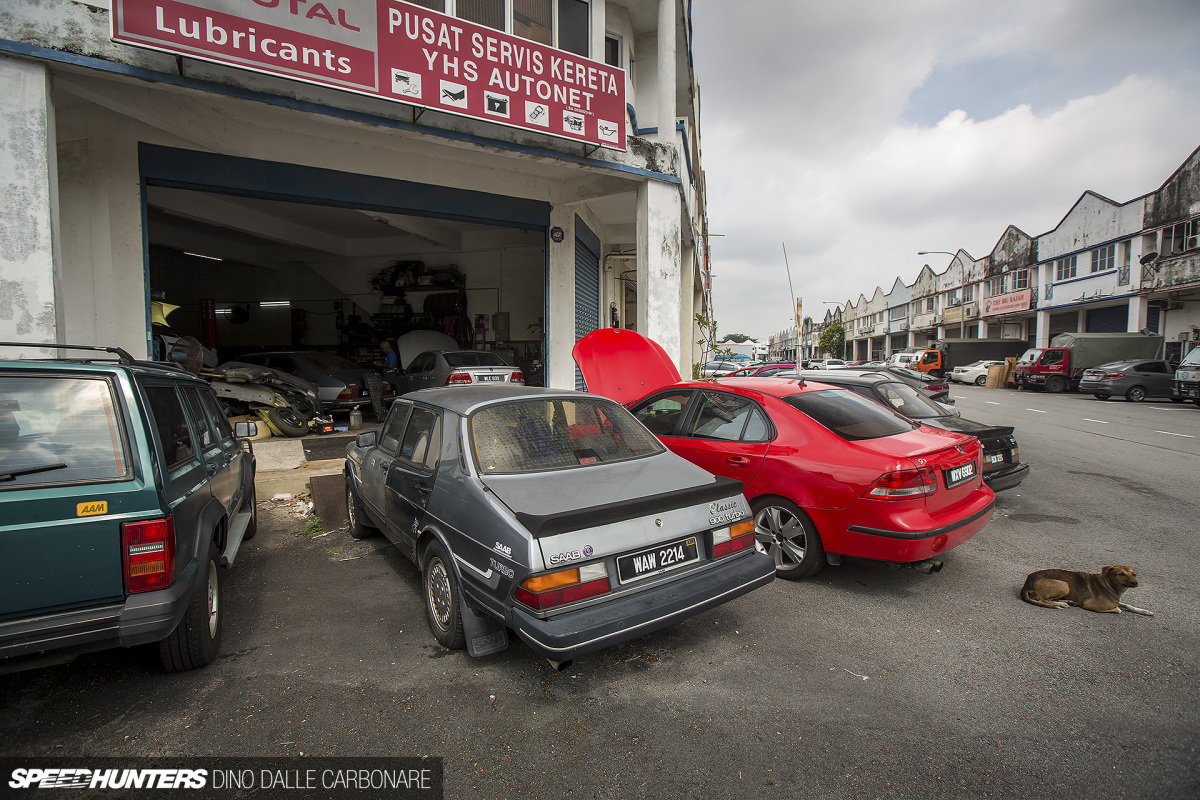 But back to the interesting cars that were parked out in front of YHS Autonet, as run by certified Saab guru, Mr. Soon.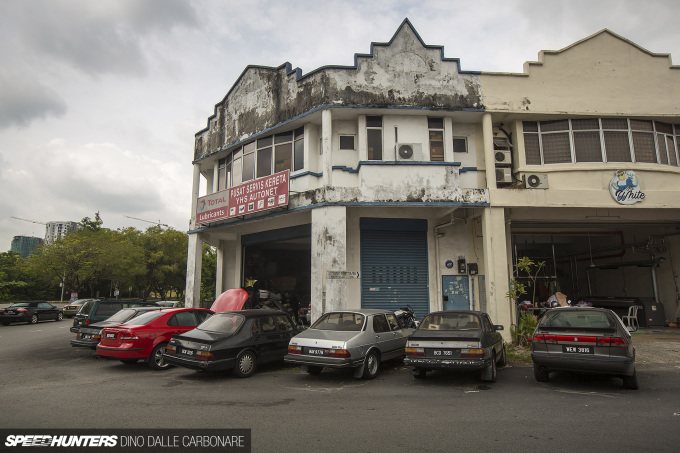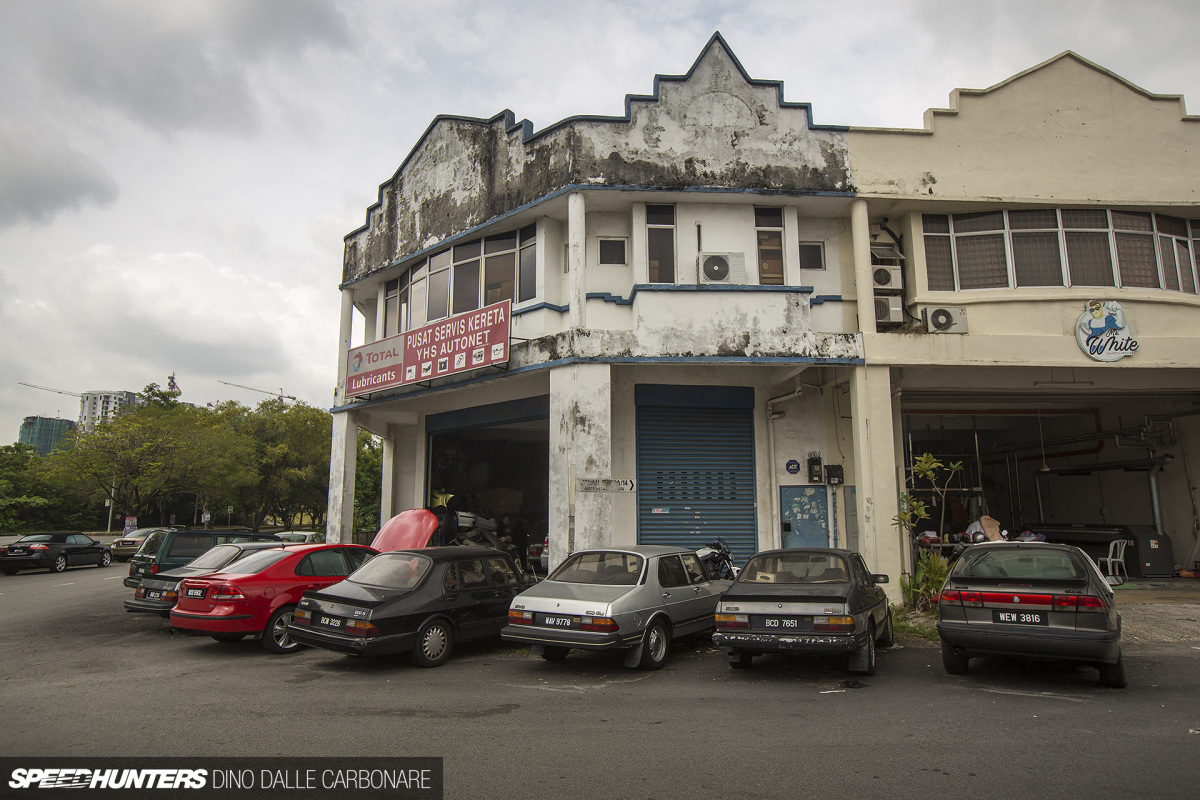 There were a bunch more older 900s in the group – a couple that were in reasonable condition, and another two that looked to be well past their sell-by dates.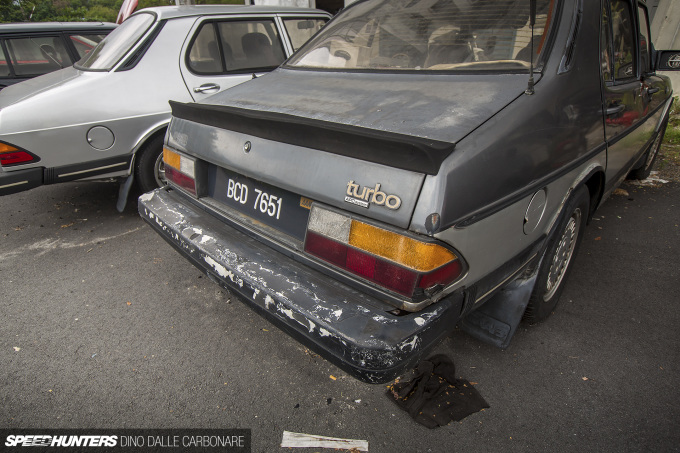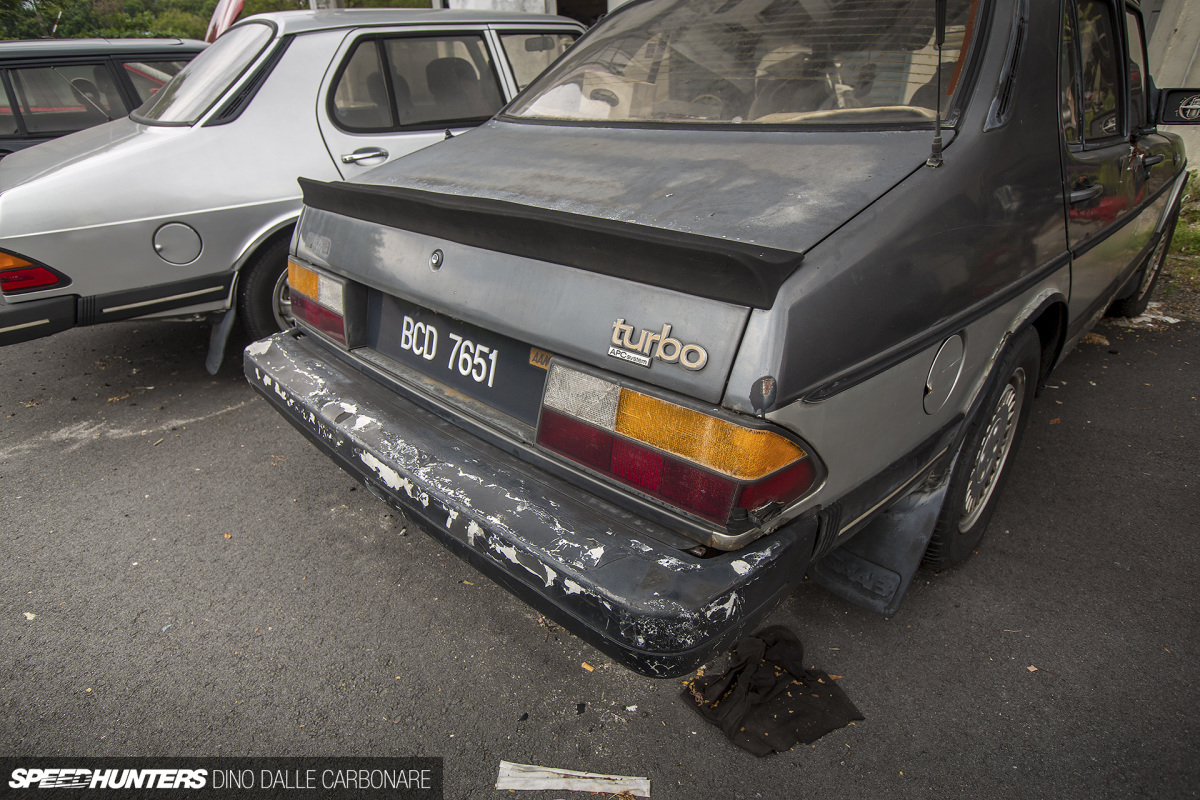 As I found out later on while chatting to Mr. Soon, many of the cars parked up around the shop are there to be parted out. They'll donate what good they still have left in order to keep models in better condition running for years to come.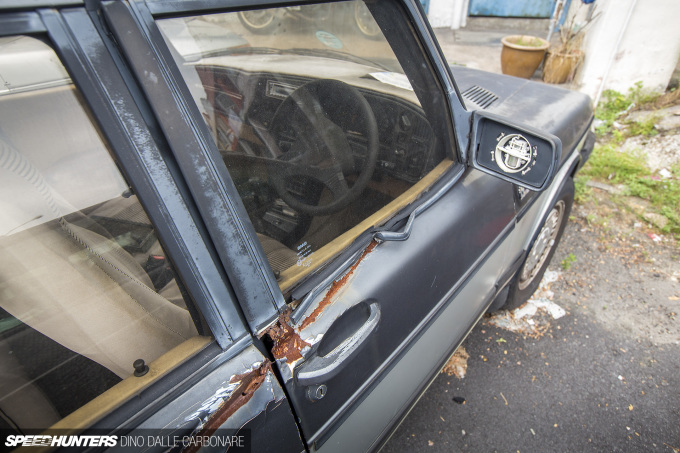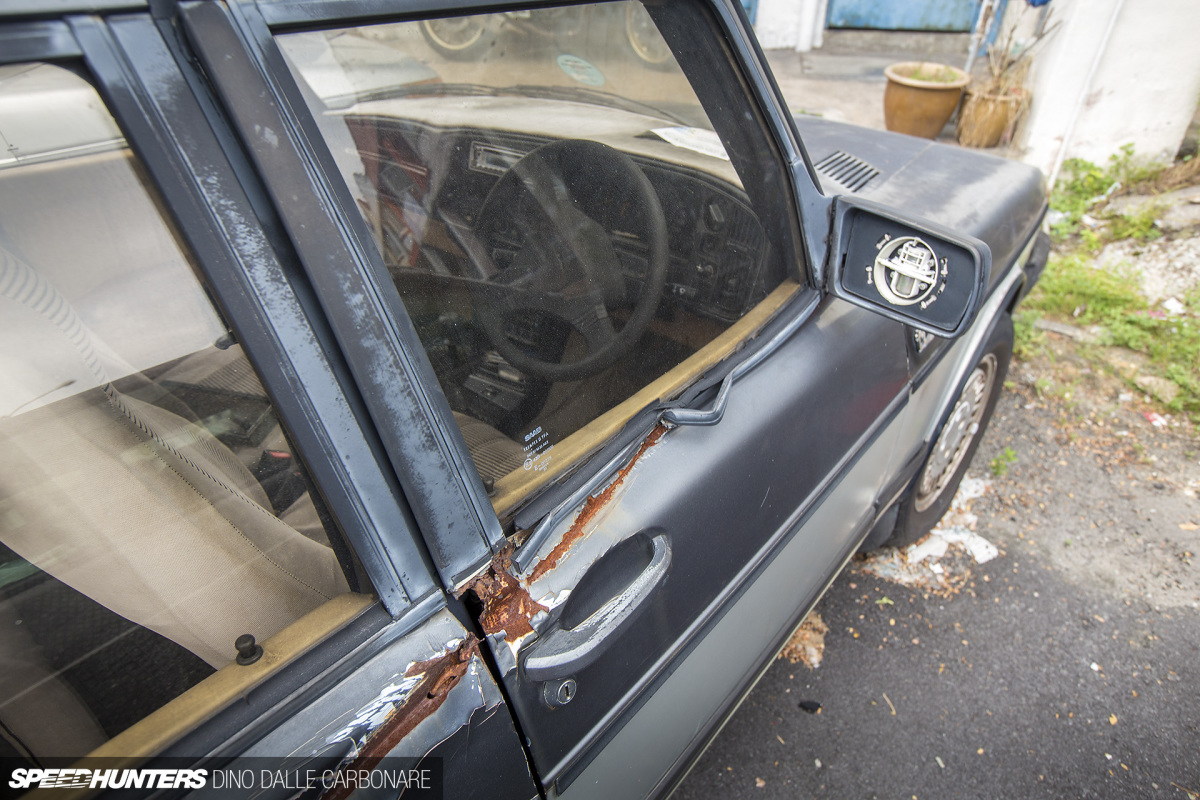 Irrespective of the make and model it's sad to see cars in this sort of state and being picked over for spares, but that's just something that has to happen. Because it's not like you can call up SAAB and ask if they have a part in stock!
Which brings us to Saab's demise five years ago, when after 67 years in business the company filed for bankruptcy and stopped making cars. Granted, nearing the end of the road Saab was building some seriously uninspiring machines, but thanks to poor management by parent companies as well as some terrible collaborations, the worst was unavoidable. It's never nice to see a brand axed, especially one that had stood out for its uniqueness.
Where were people supposed to get their quirky cars from now though?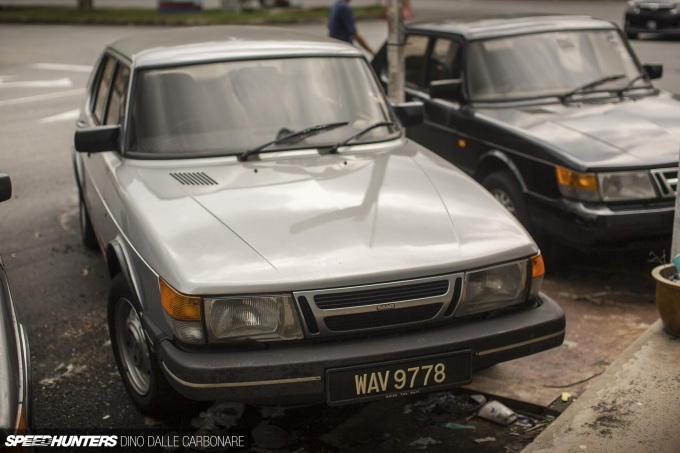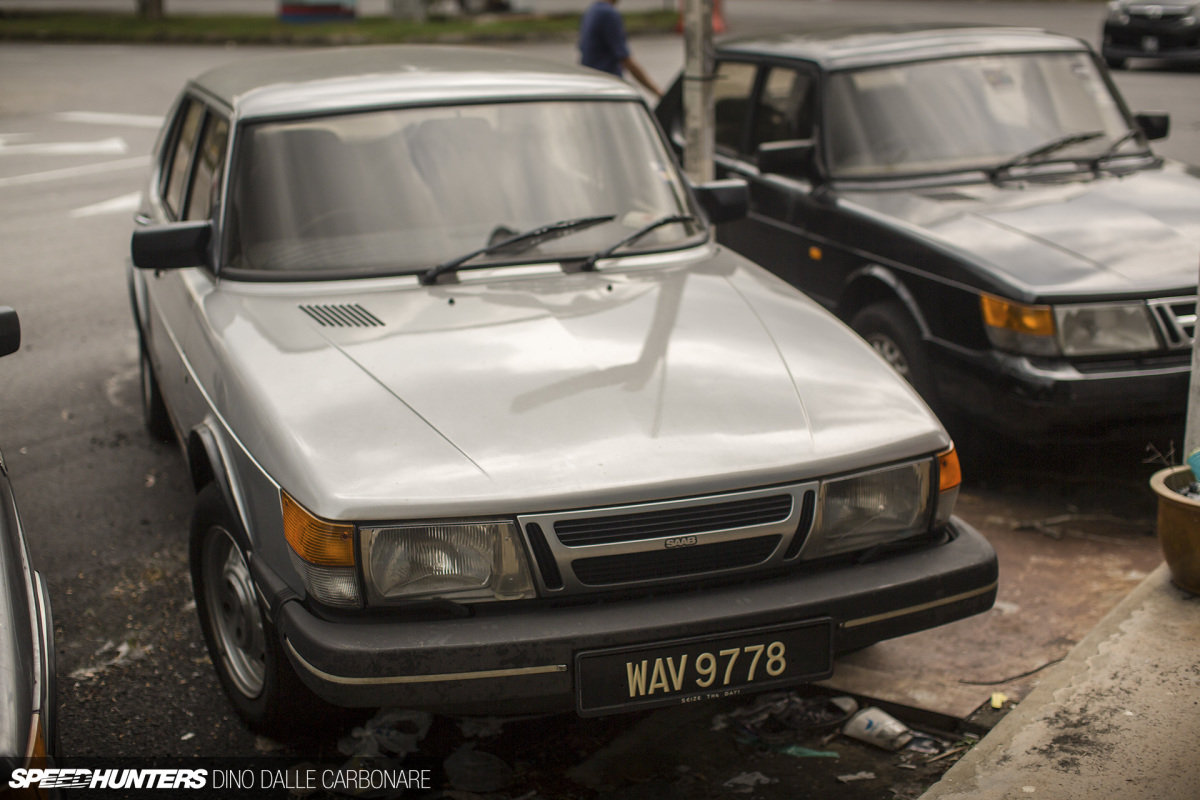 Well, the answer is clear – you look after the older cars that helped shape the brand into something so recognizable yet refreshingly different.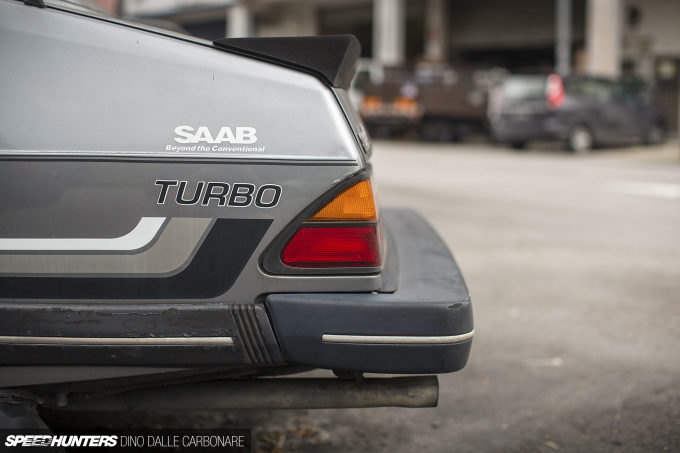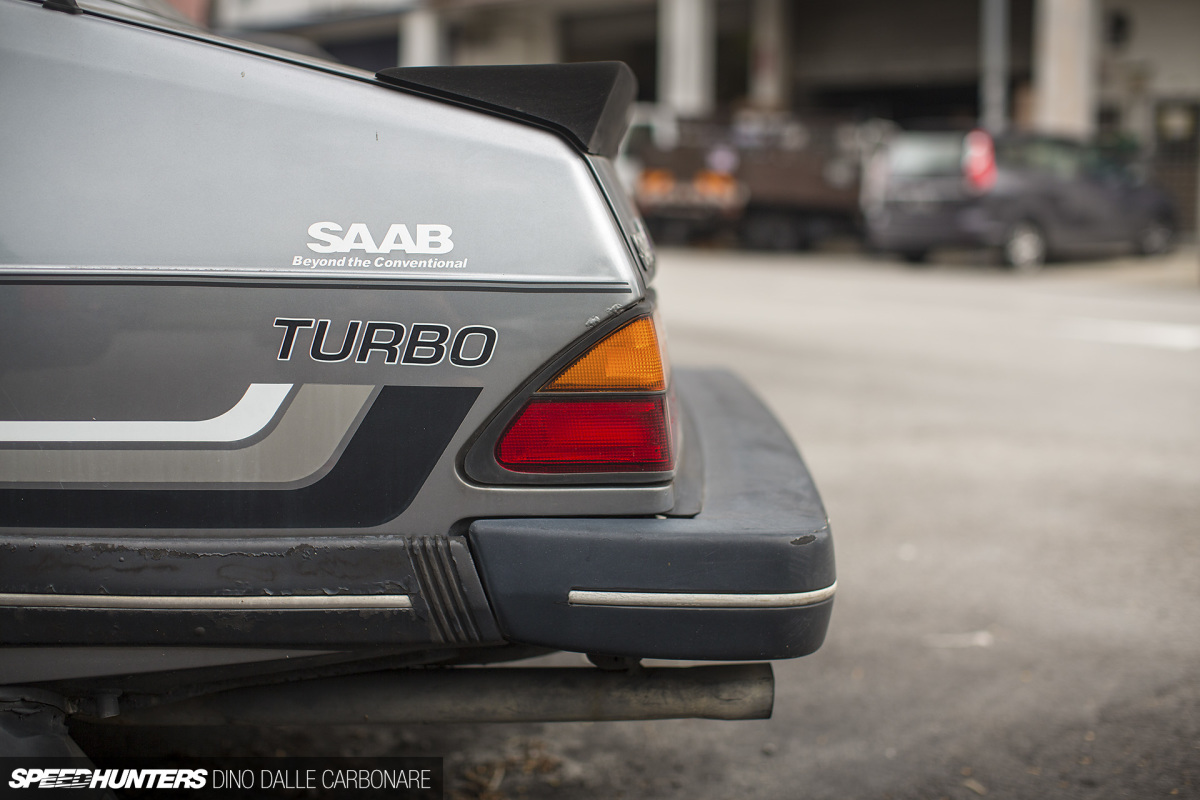 And it was on that thought that I took a step inside the workshop…
Driven By Passion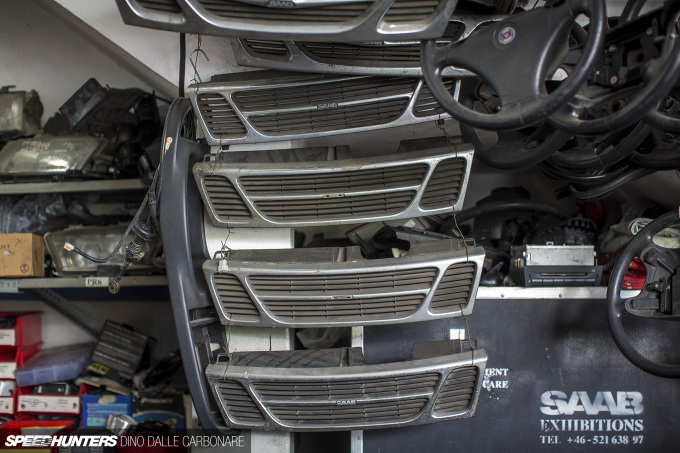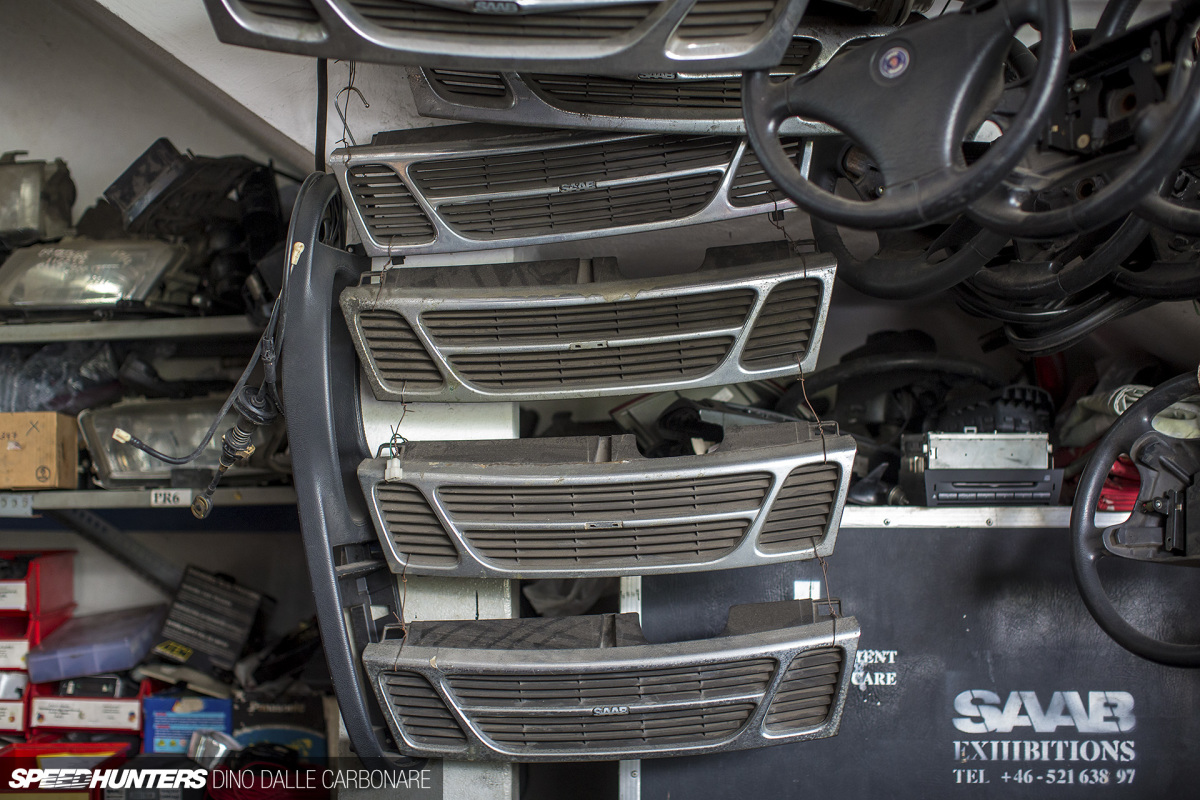 When you're running a business restoring older cars, the more spares you can hunt out and stock, the easier your life will be. With models that span all the way back to the '40s there are a lot of Saab parts you could stockpile, but Mr. Soon specializes in 900 series car and those that came after. It's something you can easily see once you look at all the parts that are laid out on shelves and hung from the walls.
From seats and trim to A/C and audio units, the more I looked the more I found. Mr. Soon has obviously been at this for quite some time judging by the sheer amount of stuff he's accumulated.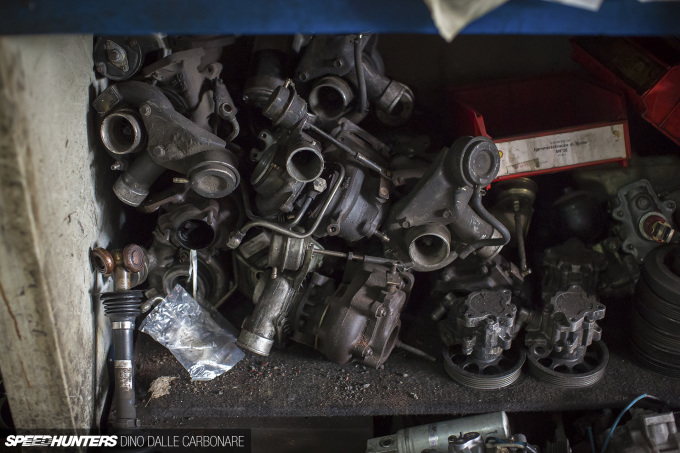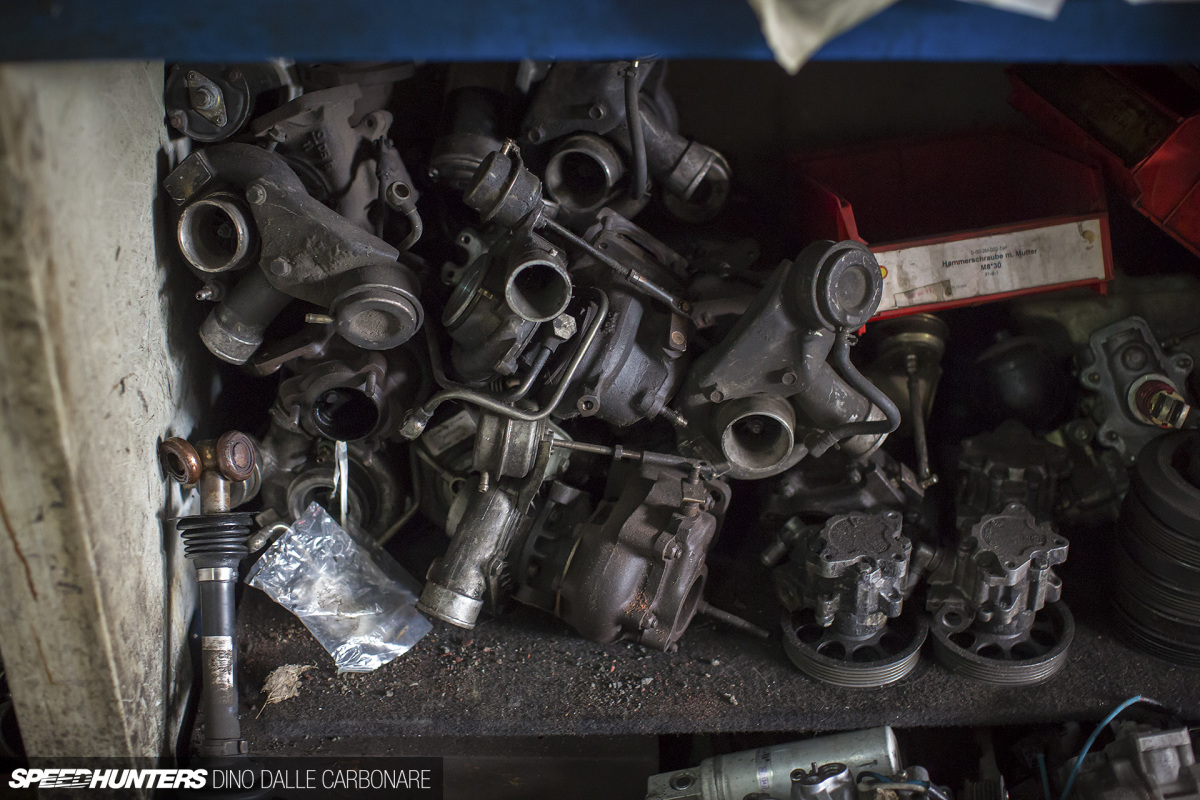 Not surprisingly there were quite a few turbos stacked in a corner too.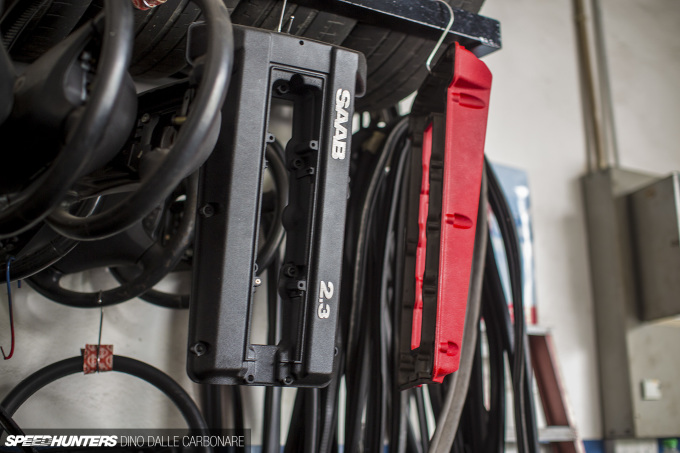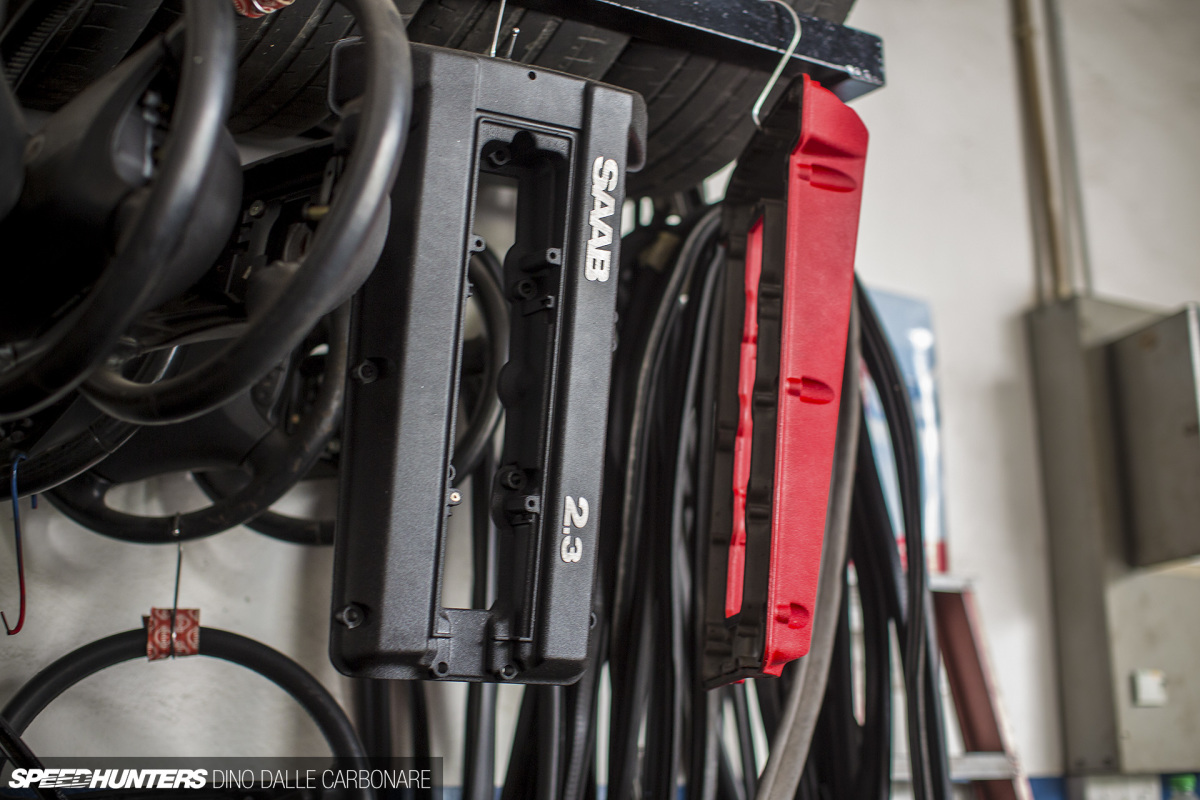 Here are a couple of engine covers from the more modern 2.3-liter transversally-mounted four-cylinder that powered the 900, and later the 9-3 and 9-5.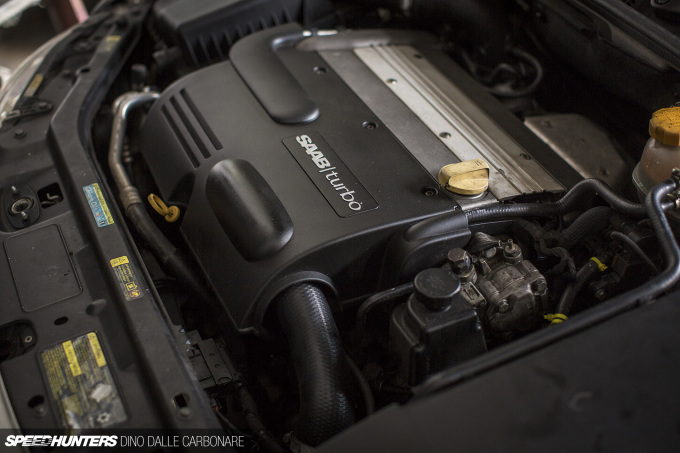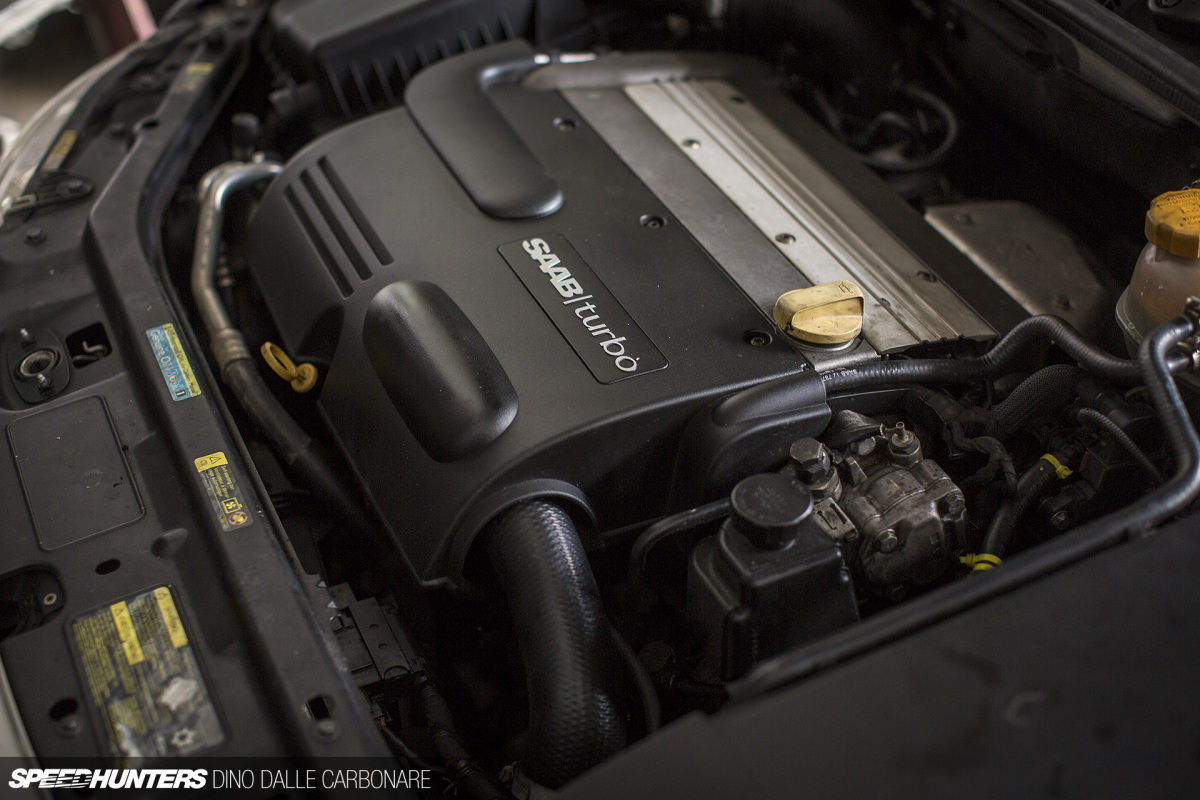 There was even a late-model 9-3 with its hood up so I could compare what the later 2.0-liter variant of the engines looked like. These were good for 210hp, but a little playing around could unleash considerably more power.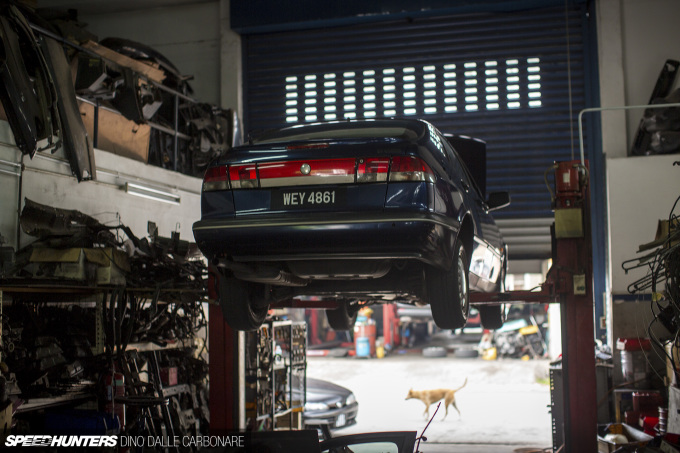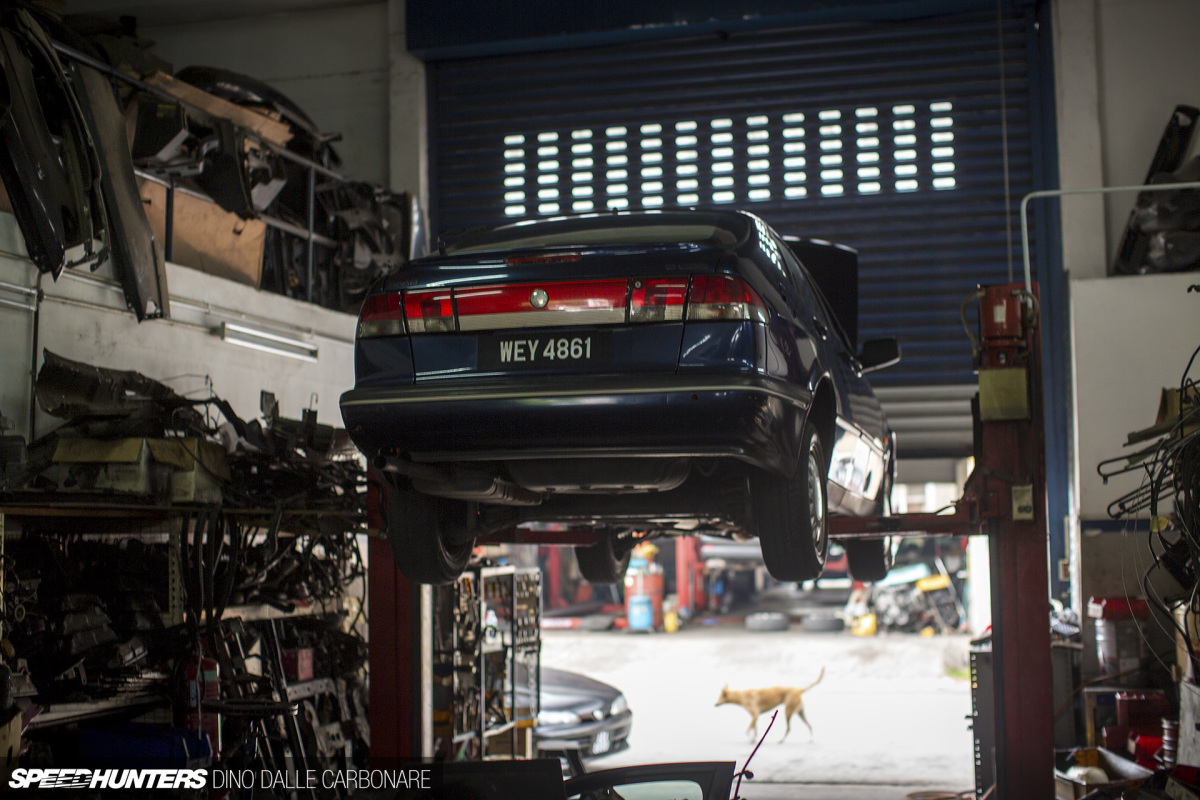 Towards the end of the shop there was another refreshed 900 sitting on one of the three lifts.
While routine maintenance is YHS Autonet's bread and butter, the shop often gets requests to upgrade engine and mechanicals for increased performance. It was cool seeing this B235 with its cover removed, revealing the cams and chain drive system.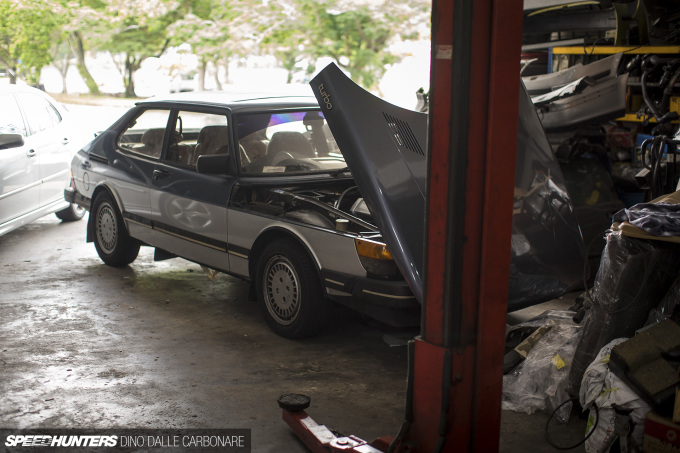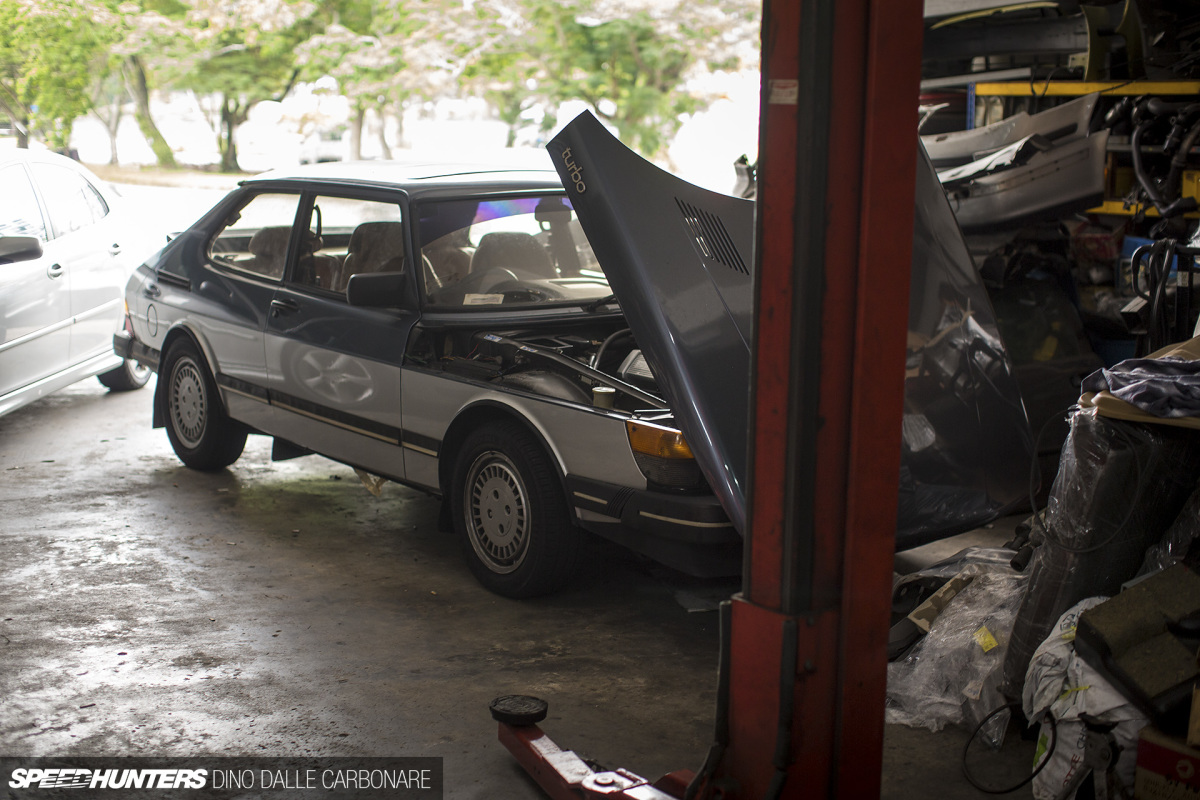 When Mr. Soon opened up the front of this old 900, I immediately went in for a closer look. I love how Saab even had to make the way the hood was hinged and operated totally different from any other car out there. Once you pull the release the whole thing slides slightly forward before lifting upwards and at the same time sliding down over the headlights. Crazy stuff!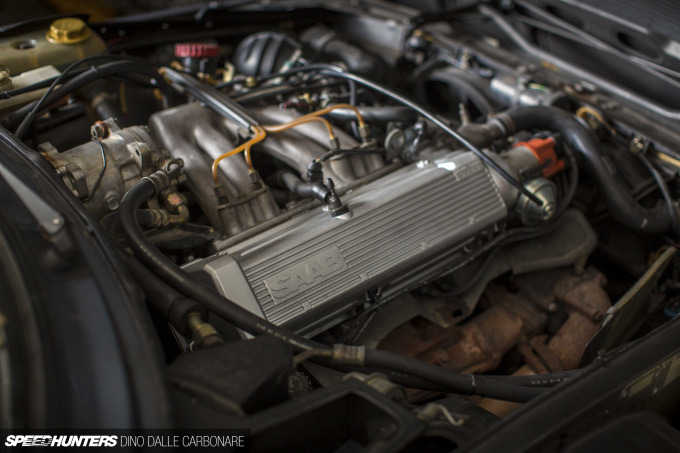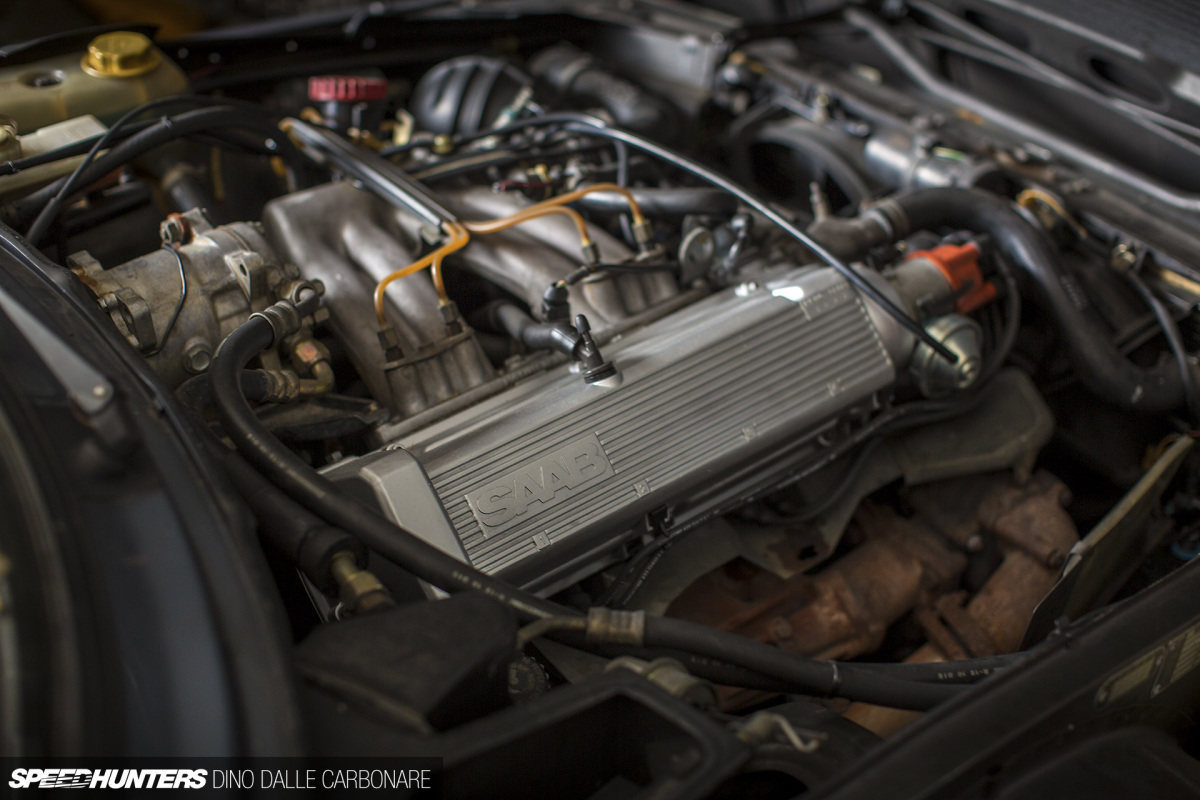 All that theater reveled the B201, Saab's single cam 8-valve turbo motor that powered 99/900s from the late '70s. Curiously, this was an evolution of an old Triumph slant-four engine which Saab/Scania improved on with time. They became very well known for their low-end torque.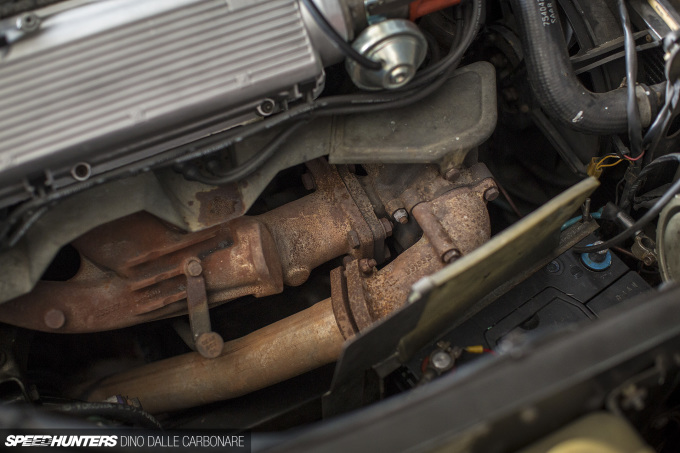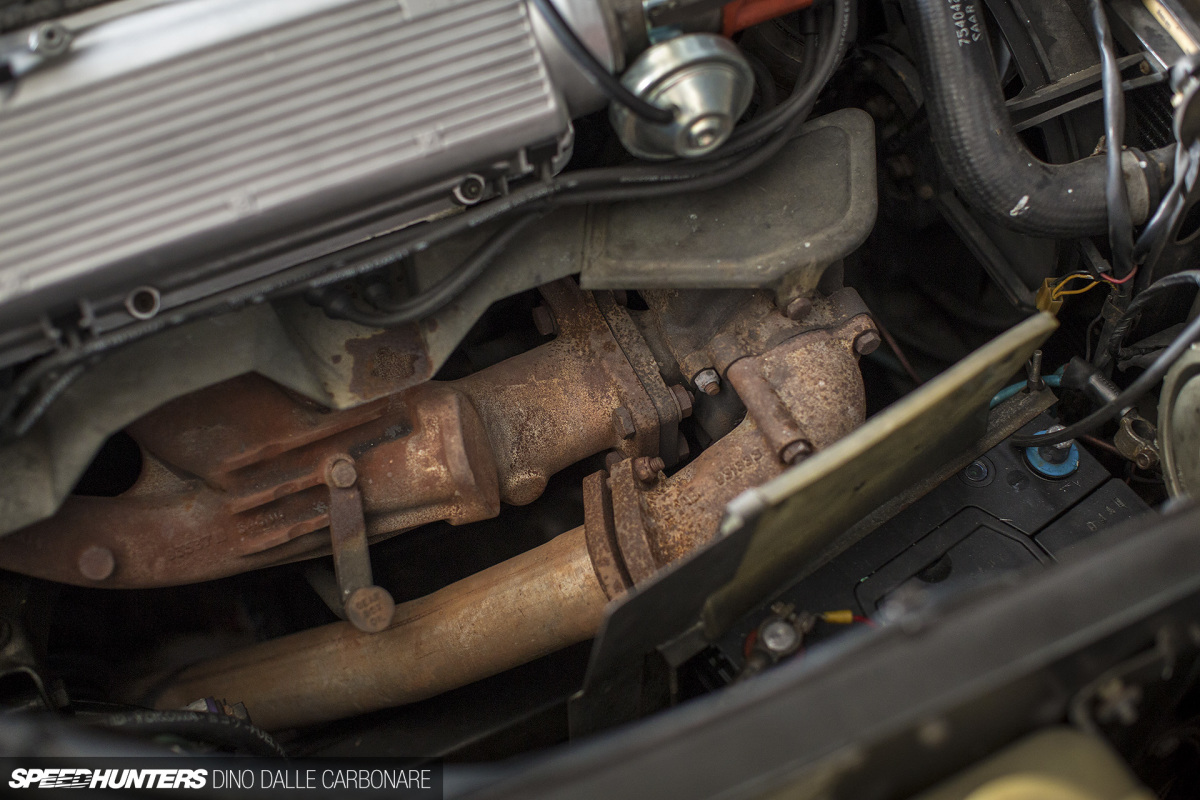 What surprised me, aside from its longitudinal orientation (the right sort of orientation!), was the exhaust manifold design and position of the turbo.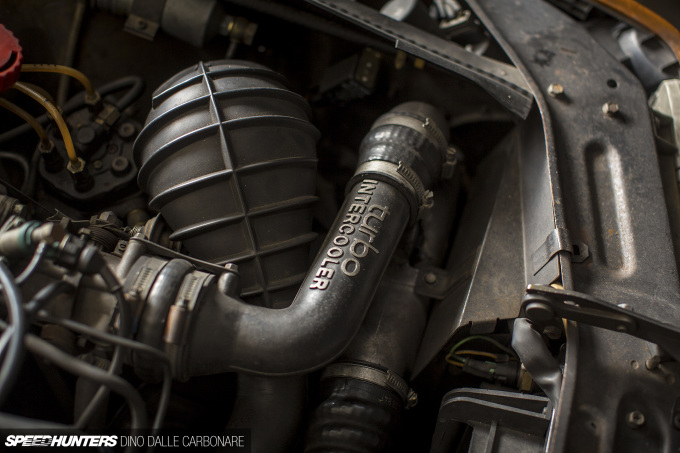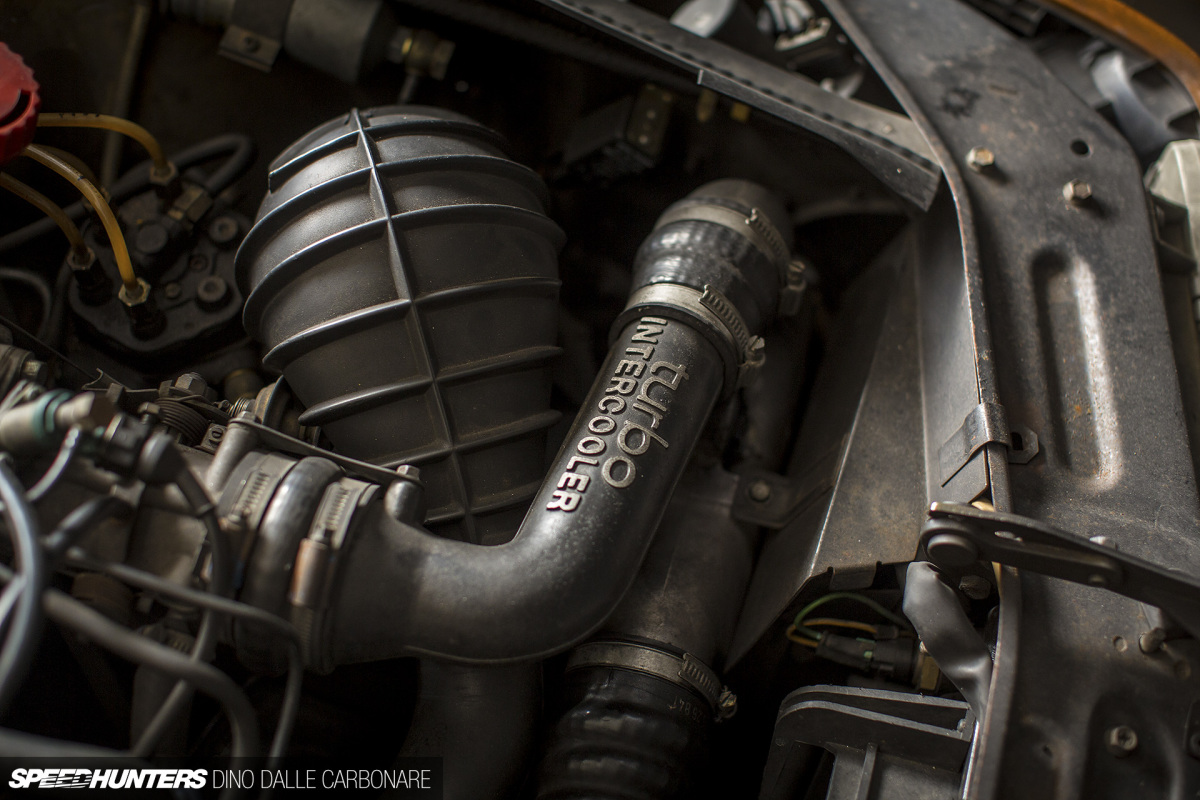 After looking at this car for a few minutes I totally get why it has a following. If you like oddballs, this would be right up your alley.
There were plenty of posters of 900s adoring the walls of the workshop.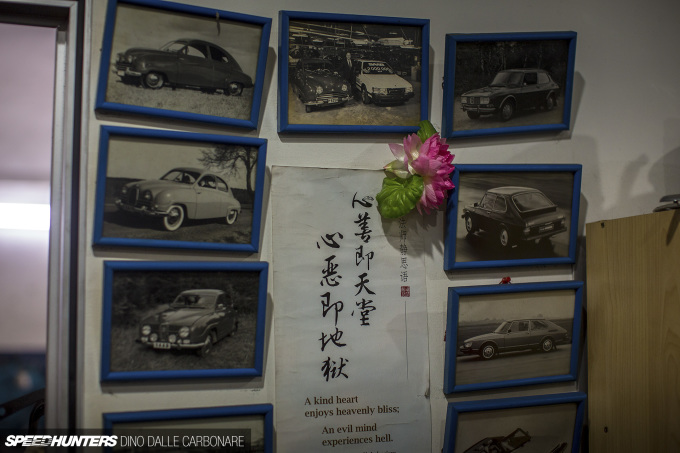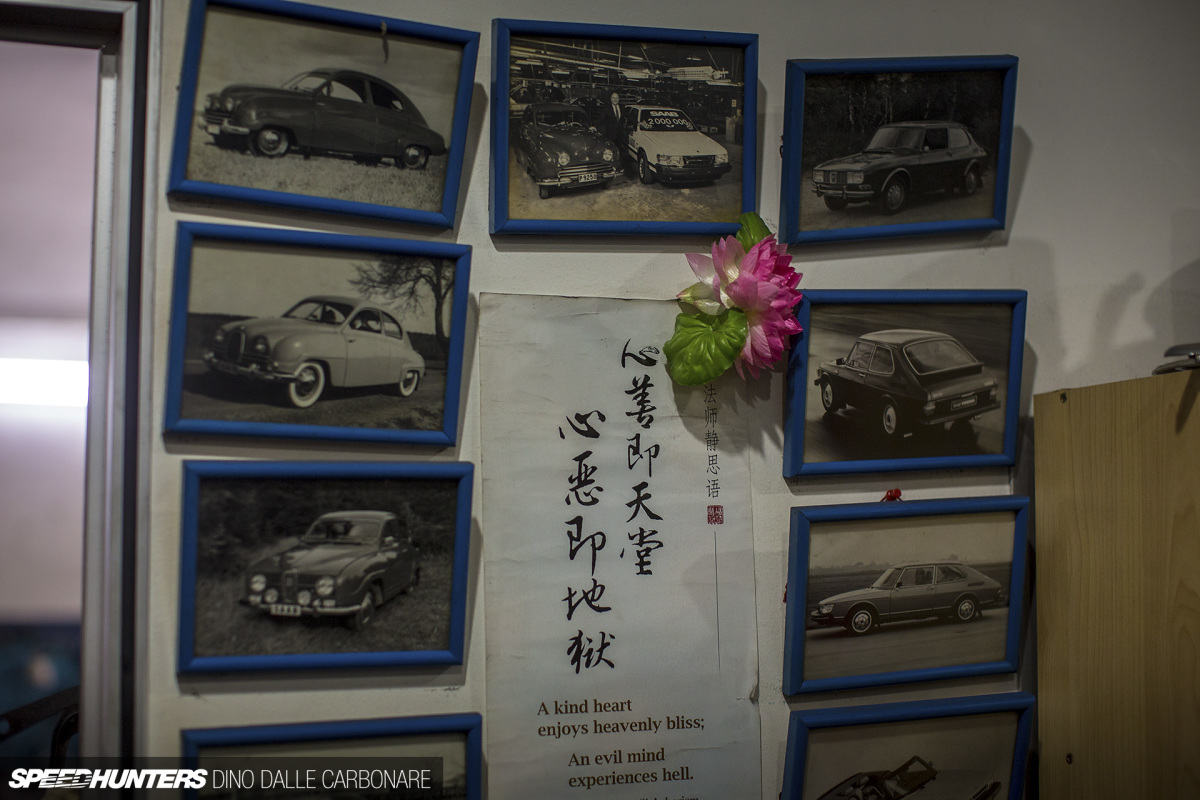 But it was Mr. Soon's office, which doubles up as an engine build room that had the real memorabilia on display.
That included a ton of Saab factory tools laid out on Saab workshop tool hangers. To the right collector this sort of stuff would be priceless.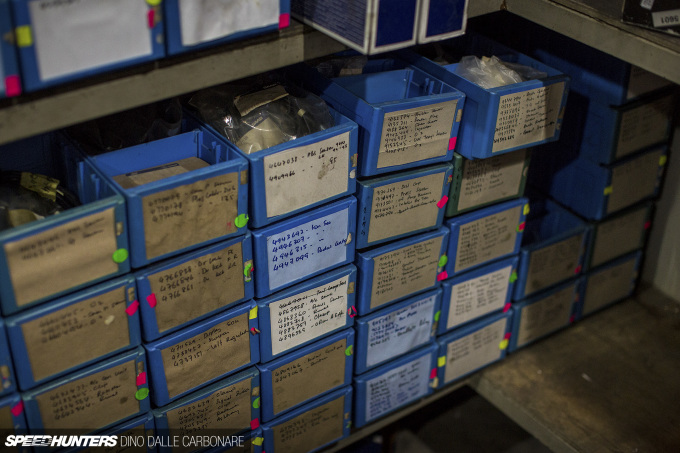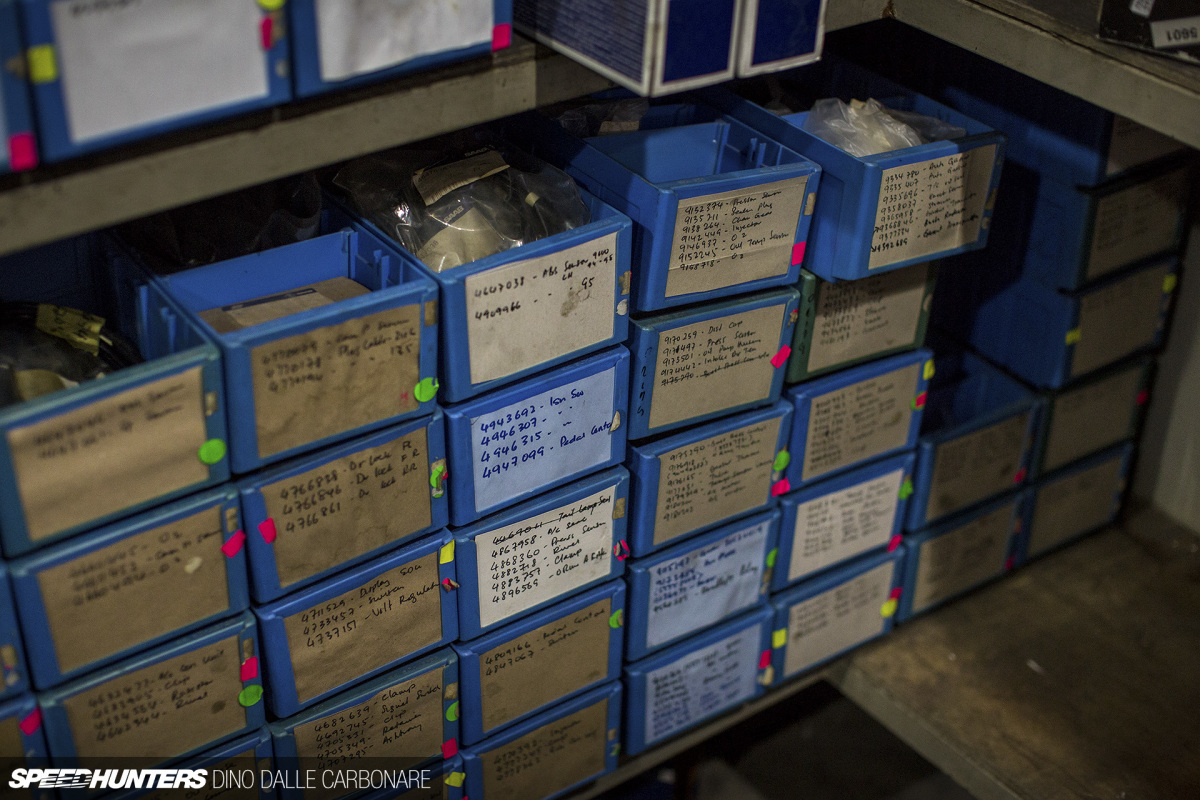 Every nook and cranny was filled up with neatly organized and labelled containers holding everything from bolts and washers through to head studs and valves.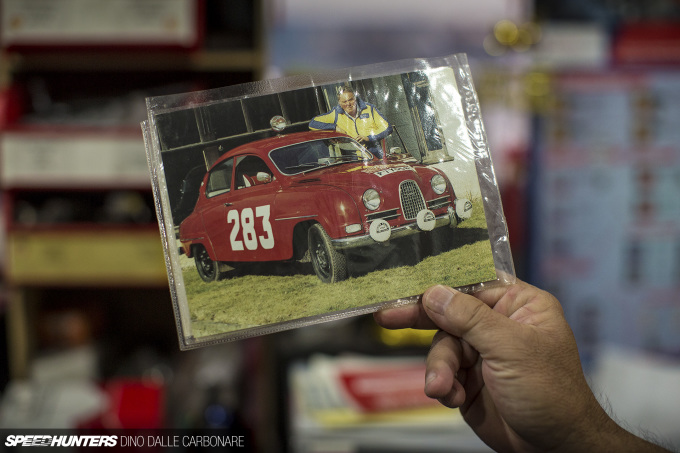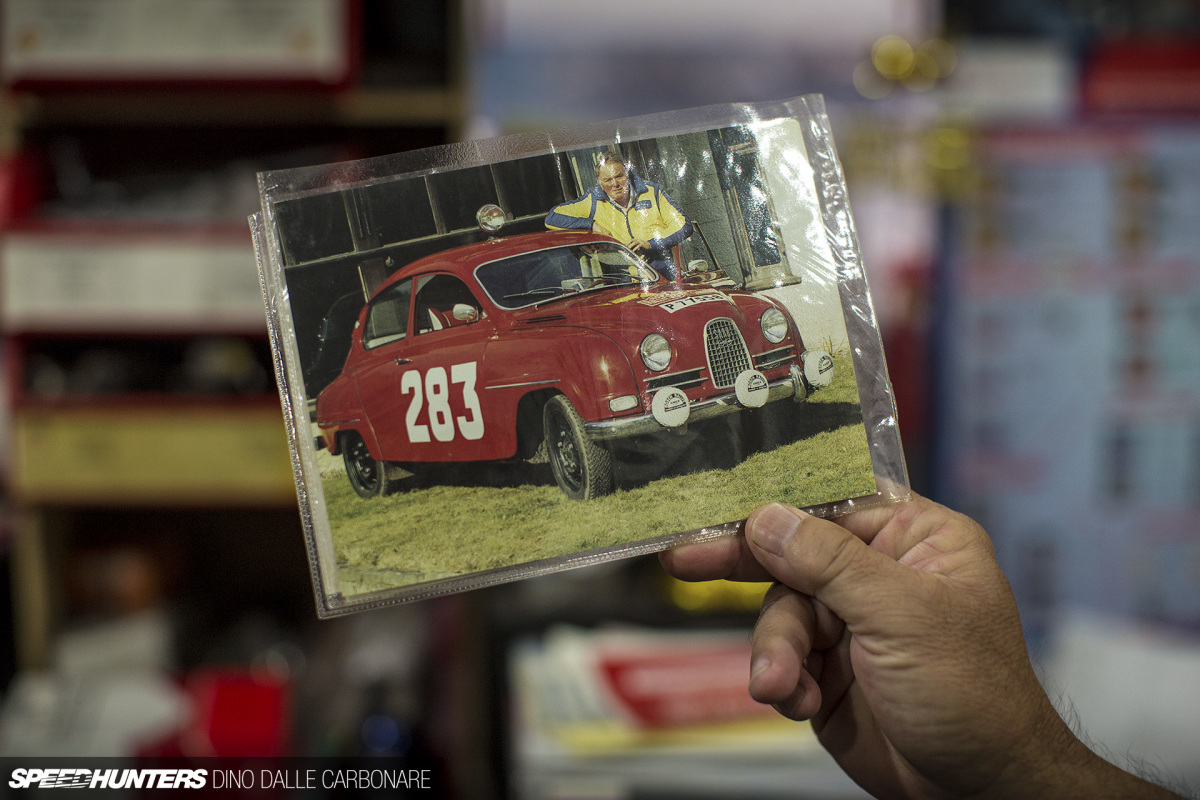 My short, albeit refreshing visit to this cool little shop ended with the most important question of all: Why Saab? It turns out that Mr. Soon was hit by the bug a long time ago; he was drawn in by the uniqueness of the cars and brand and the link they always shared with rallying, racing, performance and innovation. Sounds about right – it's these sort of traits that lure in car guys and develop passions.
It's just too bad Saab is no longer.
Dino Dalle Carbonare
Instagram: speedhunters_dino
dino@speedhunters.com