In The Shadows
It's a simple fact of life – you can never have too many wagons.
Before I get into the in-depth, behind the scenes coverage from last weekend at Formula Drift with James Deane and Piotr Więcek, I have something small that I want to share. Arriving into the car park at Evergreen Speedway in Monroe, Washington, it was typically quiet. The gates don't open to the public for another couple of hours after we usually arrive, so this wasn't entirely unexpected.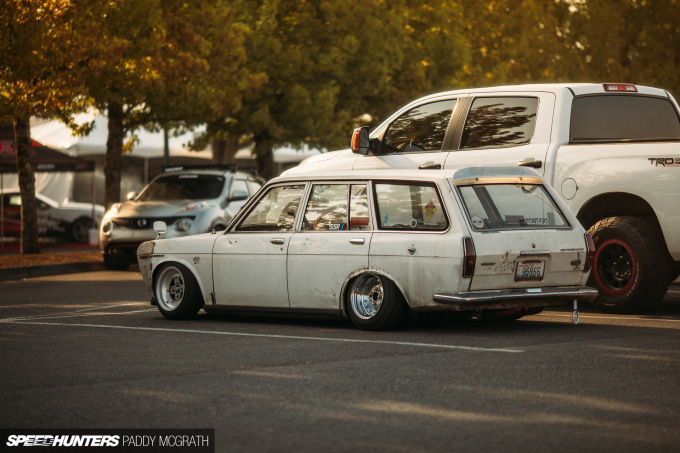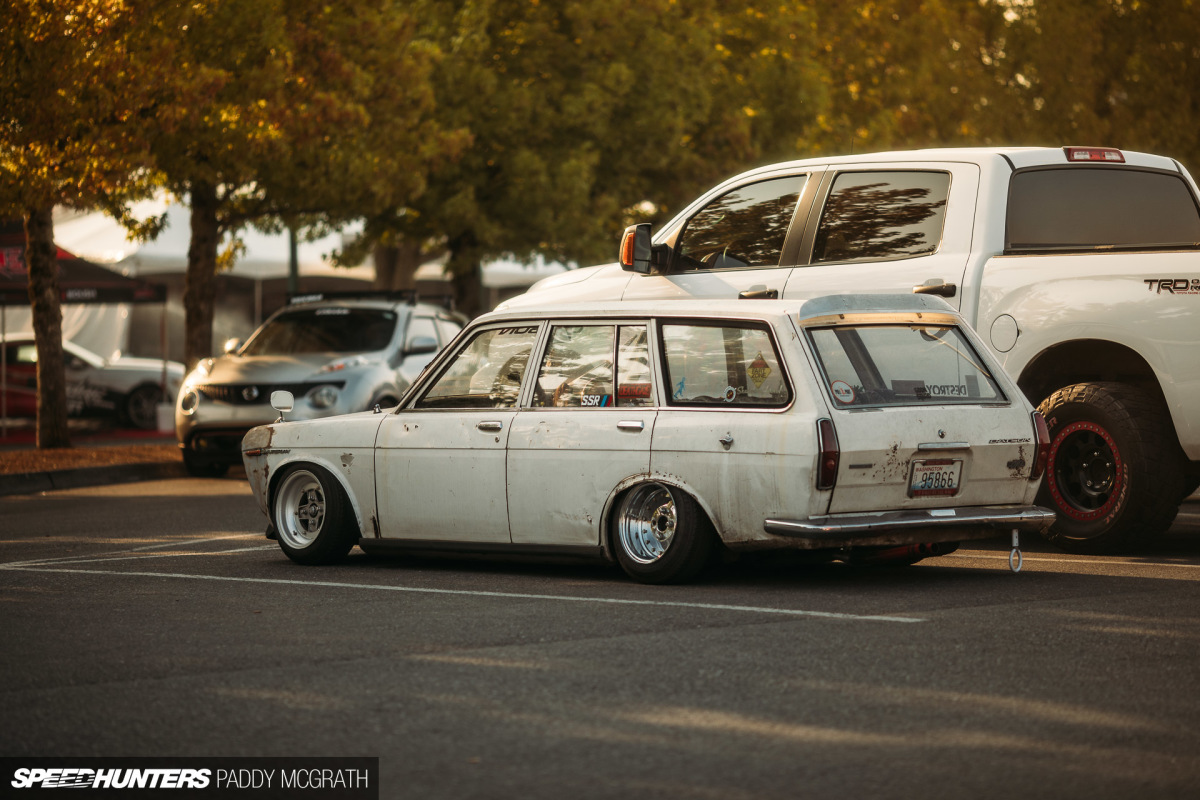 Lurking in the shadow of a Toyota Tacoma, I completely missed this slammed Datsun 510 wagon until I went to retrieve my Pelican case from the boot (sorry, trunk) of my rental car (a Nissan Altima, it was awful).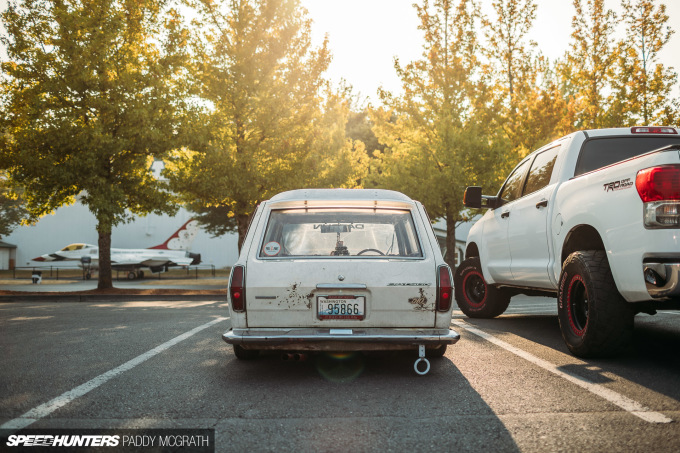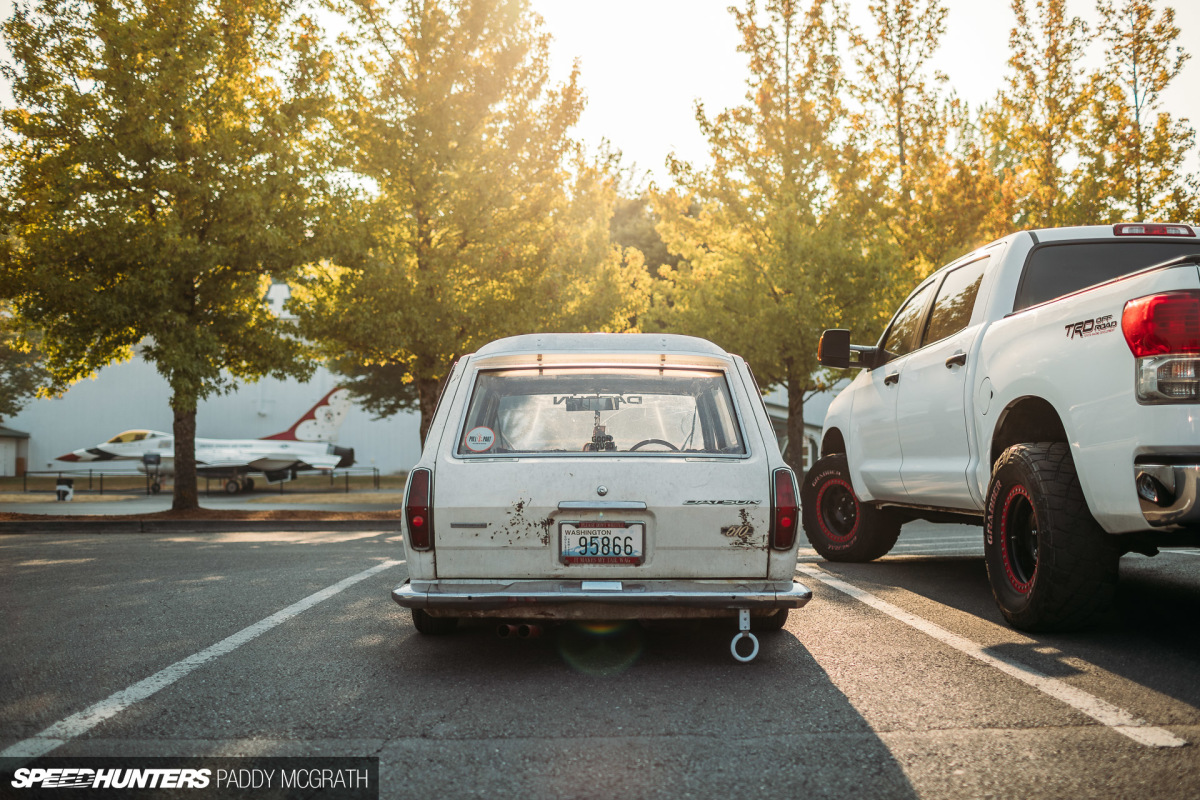 I might have imagined it, but I think I saw the same car hanging out in another parking lot beside a shopping mall that I was staying near on my first night in Seattle. It could well have been the jet lag though, which has become a permanent part of my life this year.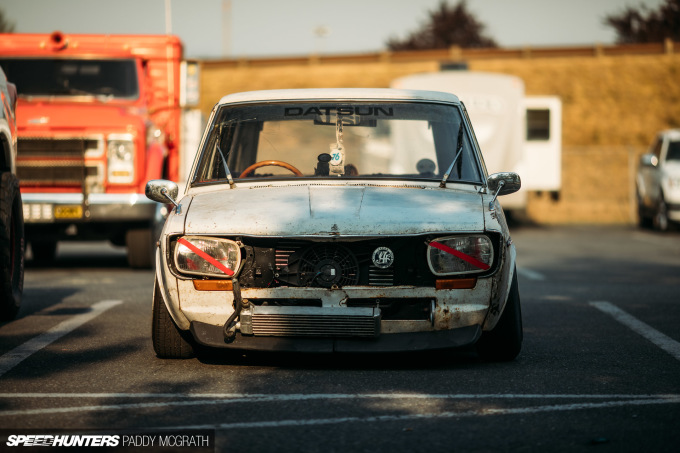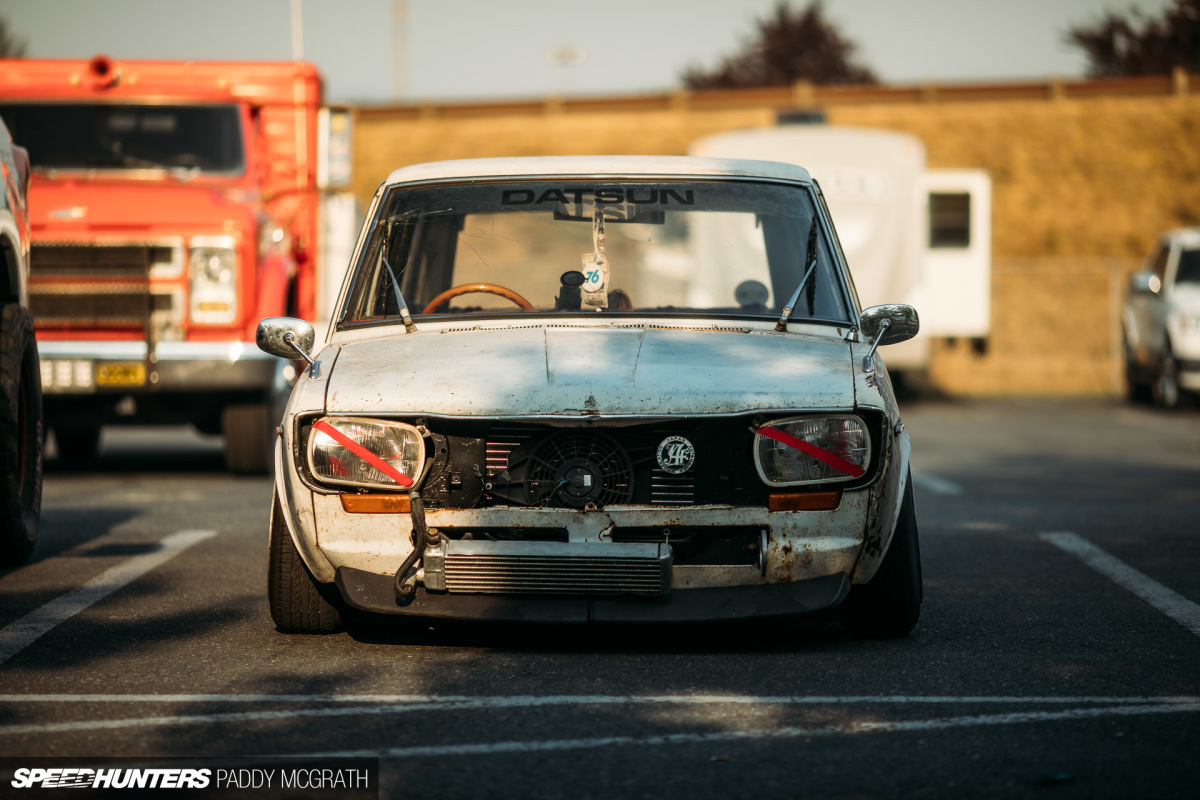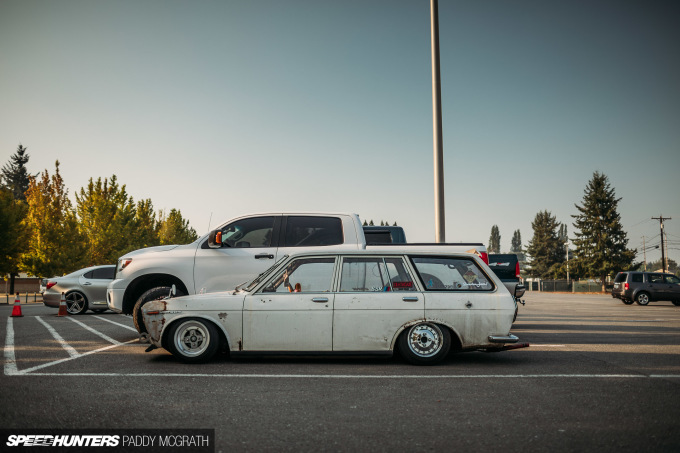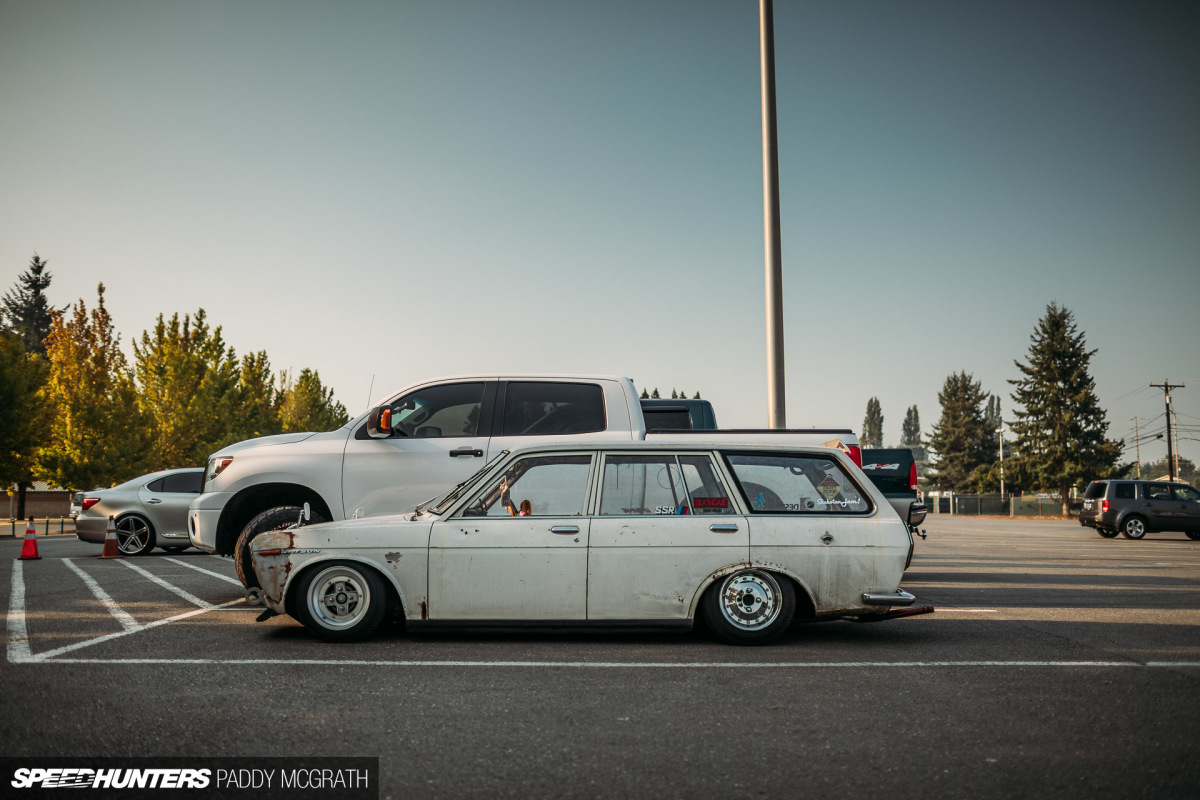 I'd love to give you the full details on this car, but the truth is that I never found the owner, so you'll just have to appreciate it for what it is. The alternative was to not post it all, so I guess something is better than nothing and maybe, if we're lucky, the owner might fill us in, in the comments below.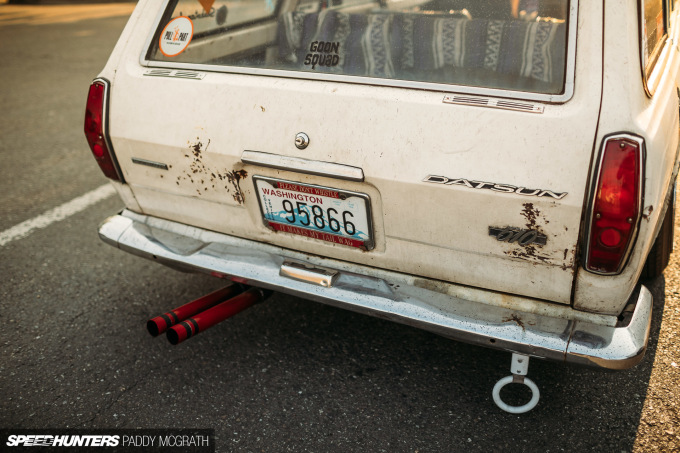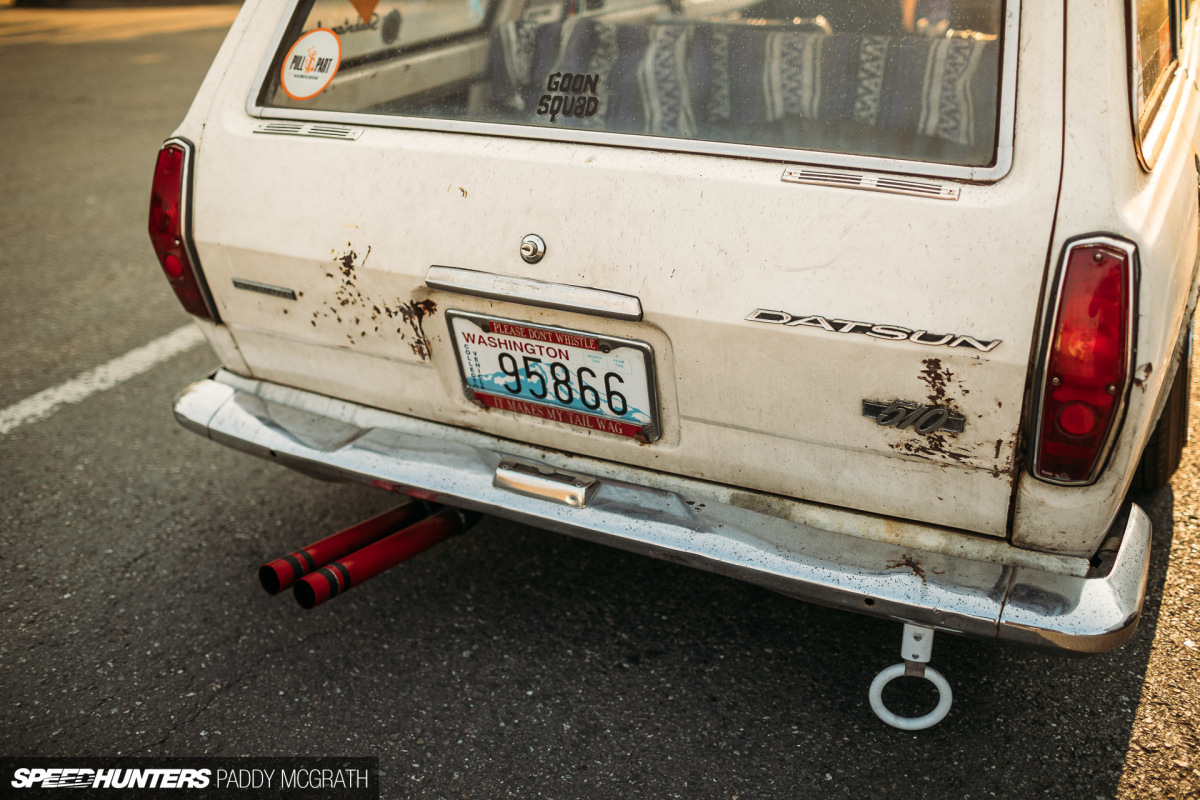 There's not much here that I don't love; the patina is perfect, as is the wheel choice. The crude arch flaring at the rear might upset some, but I think it's perfect on a car like this.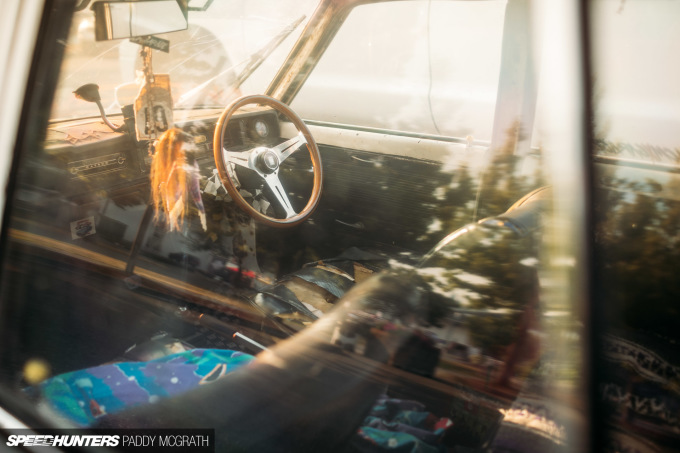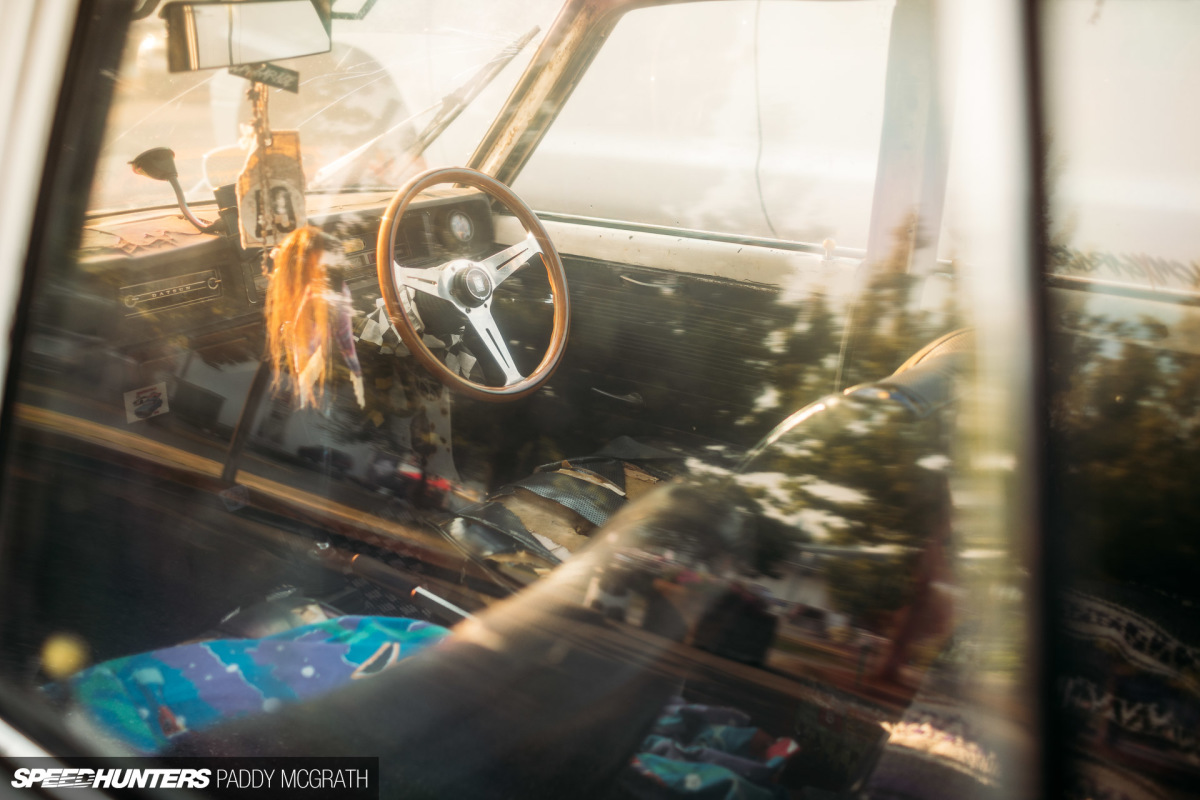 The interior followed suit with well worn seats and a cracked dash, a wood-rimmed Nardi wheel providing the perfect contrast.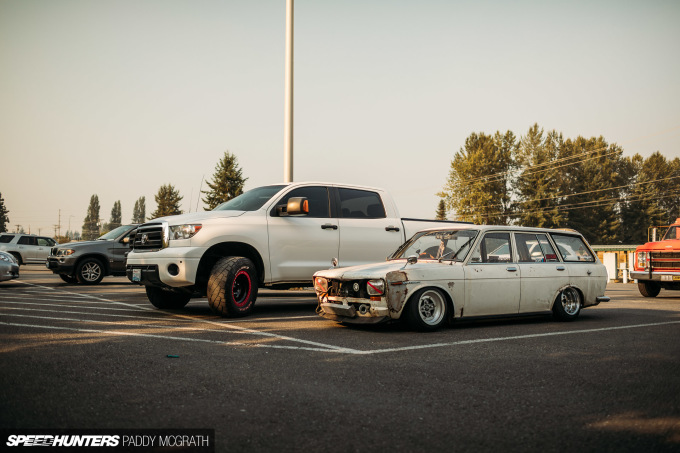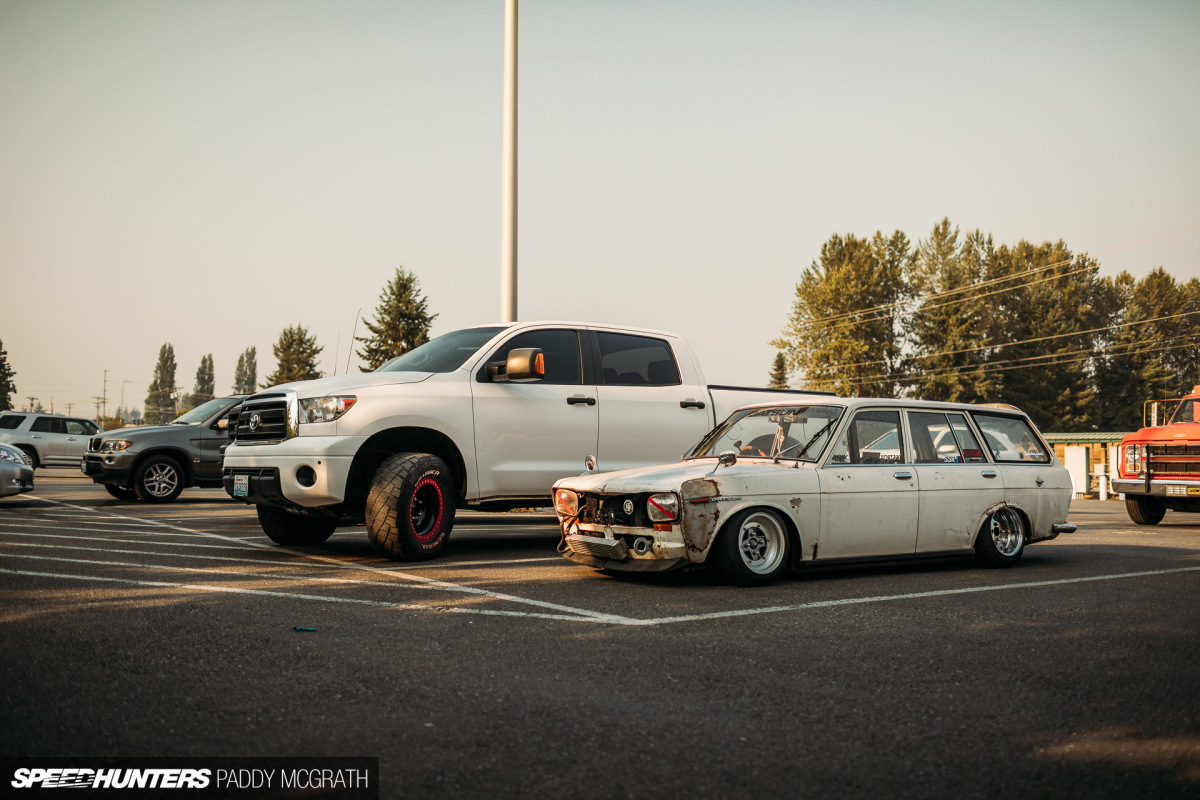 I feel it's pretty much pointless to continue warbling on, so I'll leave some more images below and get cracking with the main reason I was in Seattle in the first place.
I can't help but laugh at the contrast in size between these two; we've come a long (and some might say wrong) way…
Paddy McGrath
Instagram: pmcgphotos
Twitter: pmcgphotos
paddy@speedhunters.com
Cutting Room Floor