The most compelling part of the Honda Collection Hall at Twin Ring Motegi is without a doubt the top level of the museum. It's an entire floor dedicated to some of race cars and race bikes that helped cement Honda as the most successful Japanese manufacturer in motorsport.
And while the glorious F1 cars from the '60s right up to the early 2000s are an inspiring sight to say the least, it's these three NSXs that I wanted to share with you.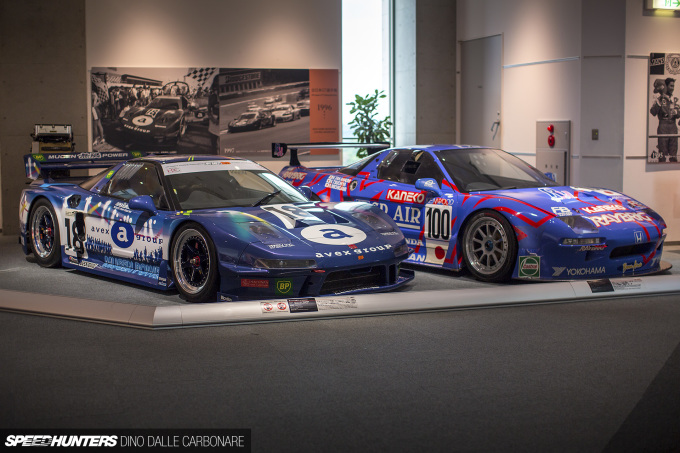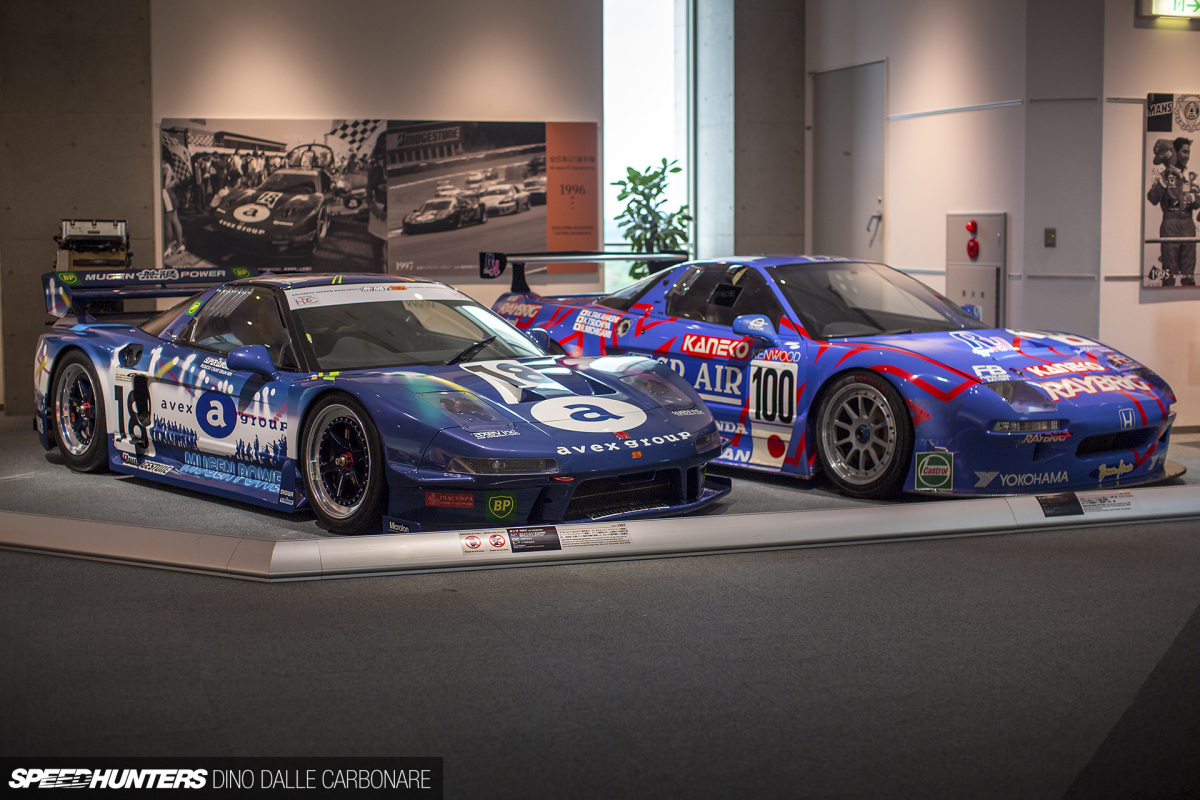 With a production period that spanned 15 years, the NSX went through a variety of guises as a street car, but even more so as a racing machine.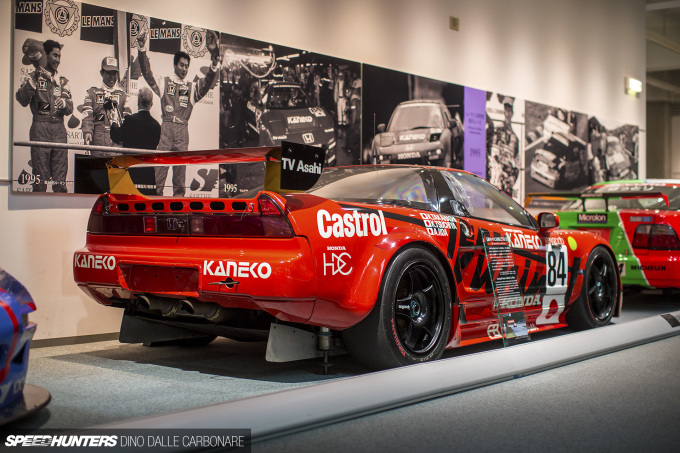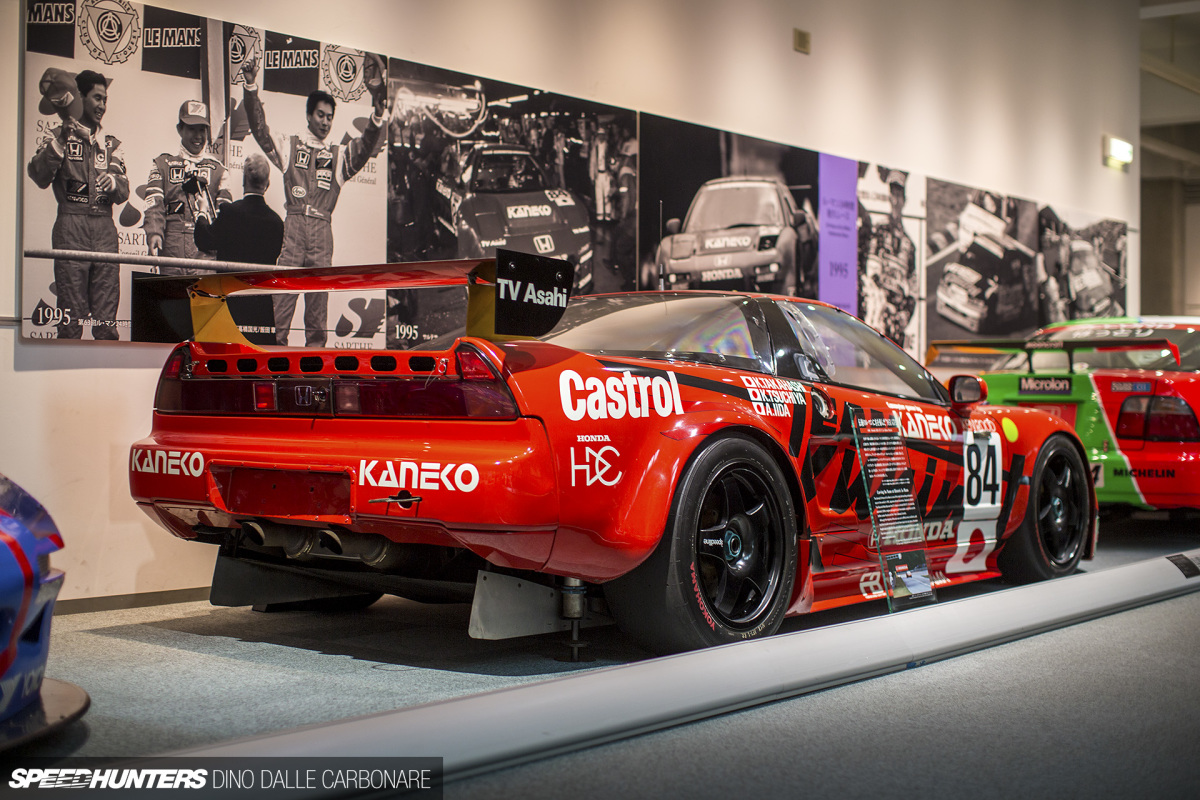 Most notably, it battled against Japan's best in the JGTC (now called Super GT), Super Taikyu, and with the red 1995 car you see here – the 24 Hours of Le Mans.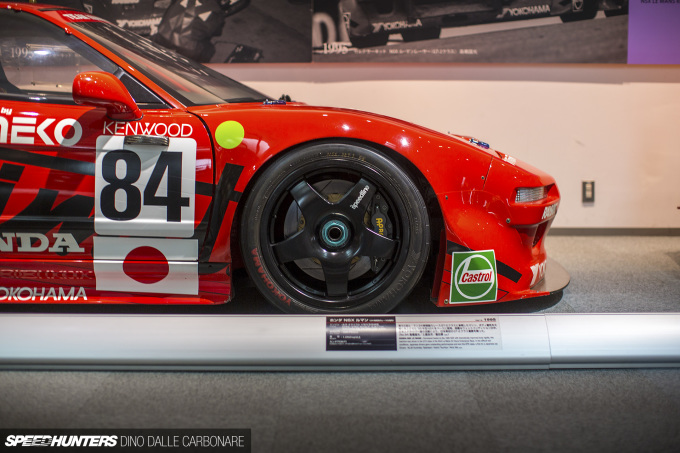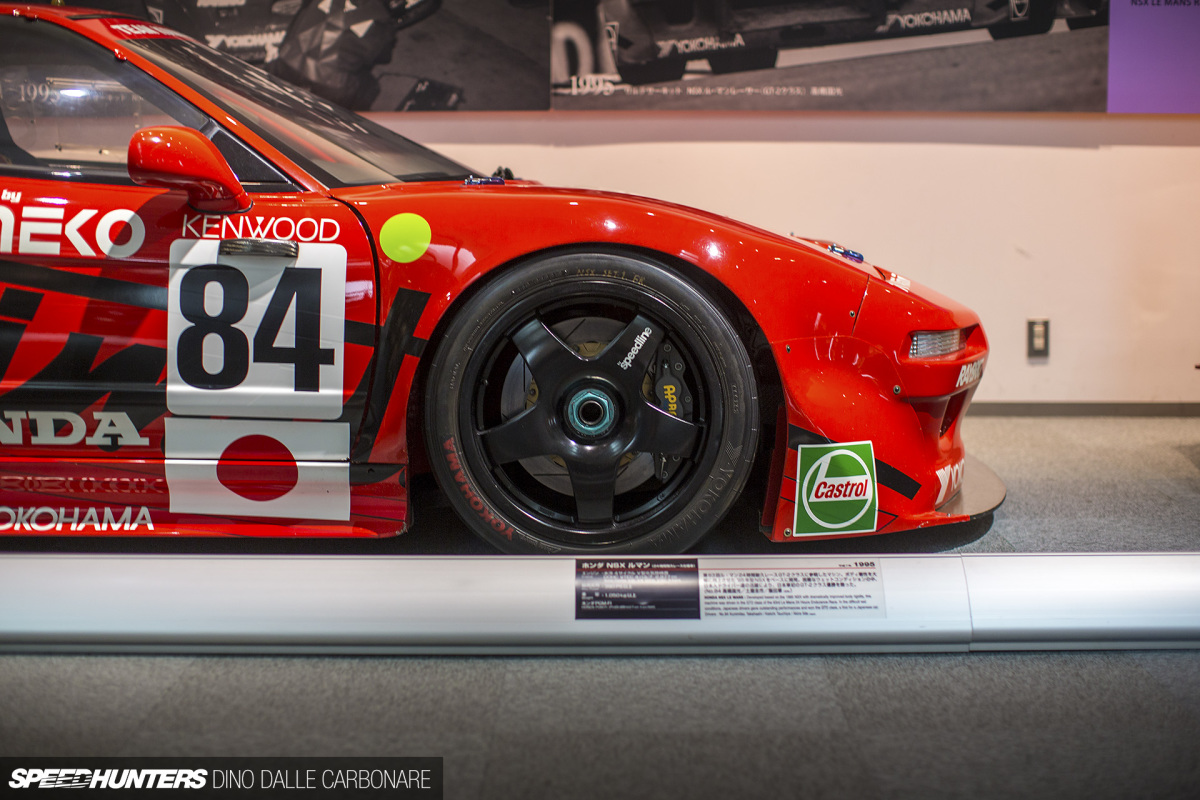 1995 was the year that Honda entered two turbocharged NSXs in the GT1 class of the iconic French endurance race to battle with the mighty McLaren F1.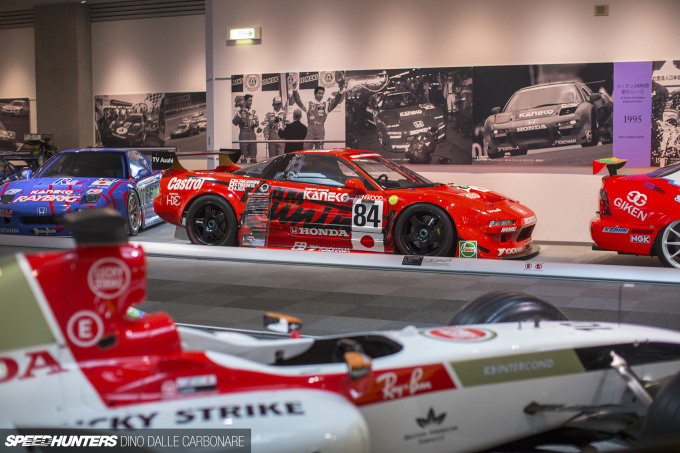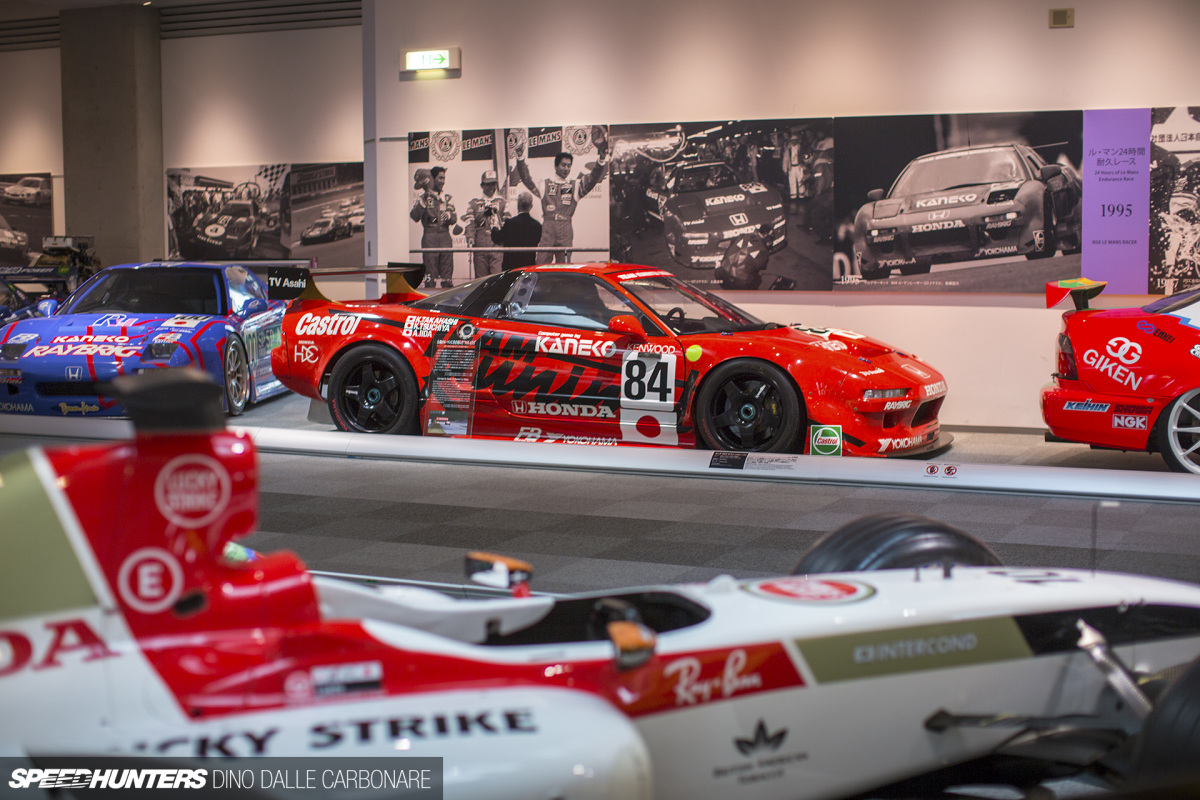 Both Honda entries didn't do too well though; one had clutch issues that put it out of the race just seven laps in, and the other was so far behind by the 24th hour that it didn't even classify as a finisher.
It was the third entered NSX, this very car, that made Honda proud. With three of the best drivers Japan had at the time, they finished eighth overall and won the GT2 class.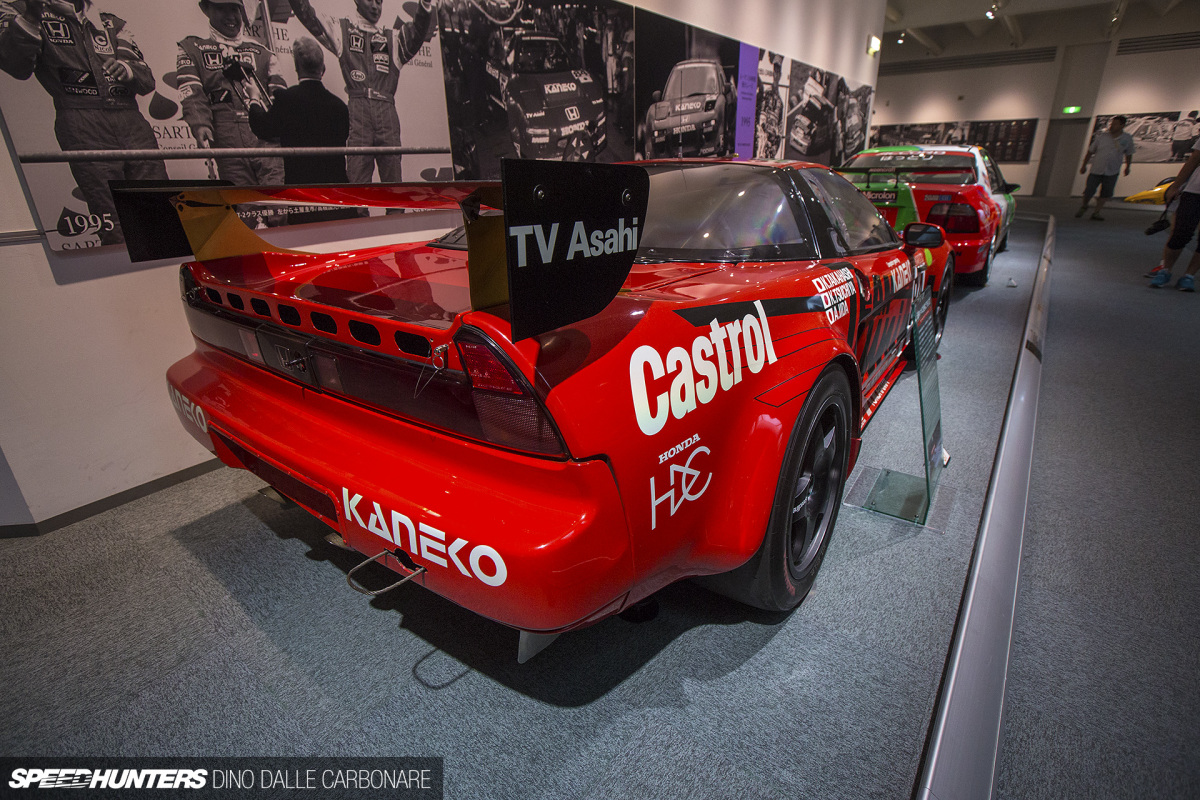 The car weighed in at 1,050kg and boasted only 390PS.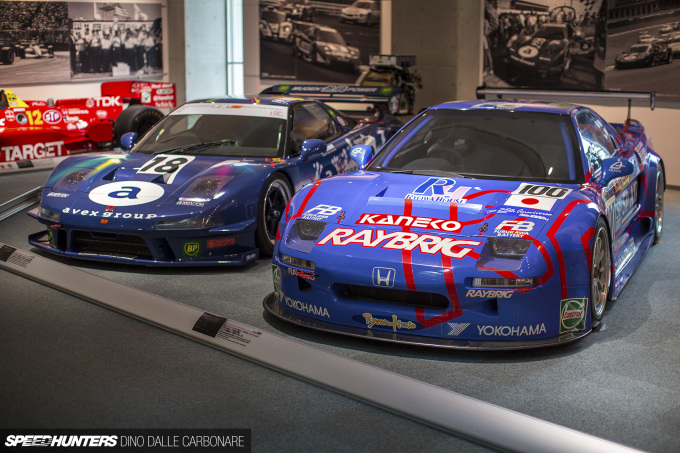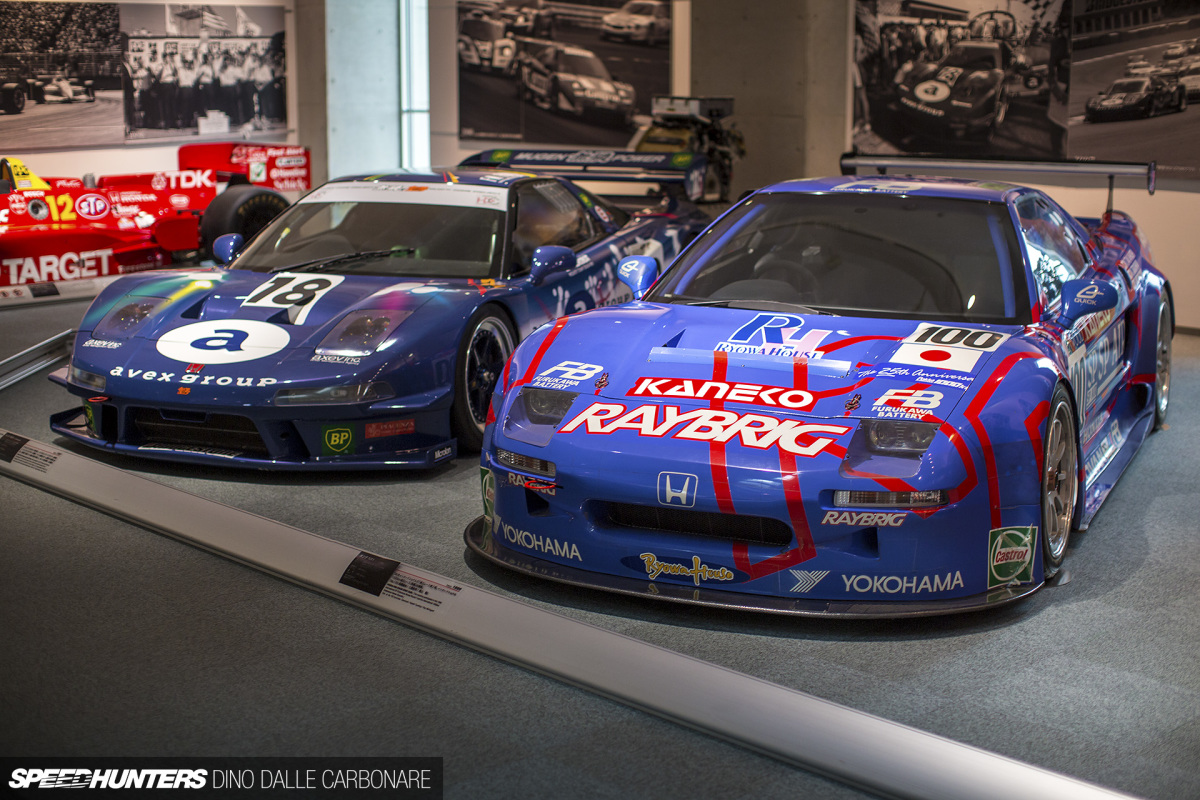 Another rare racing version of the NSX is the Raybrig #100 car. This NSX was built in 1996 to participate in the International GT Endurance Series, which these days is known as the FIA GT series.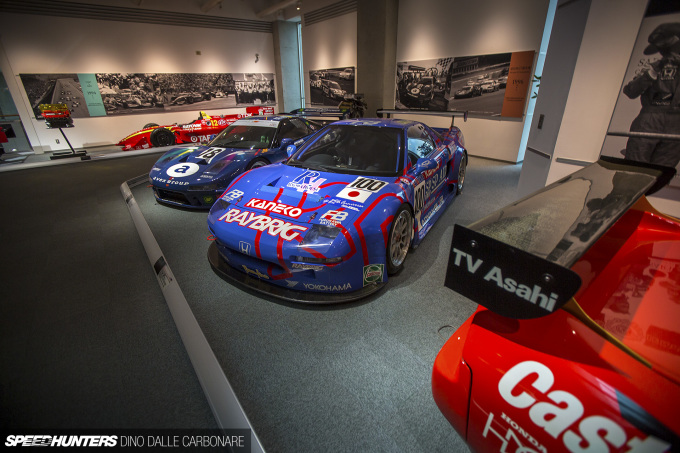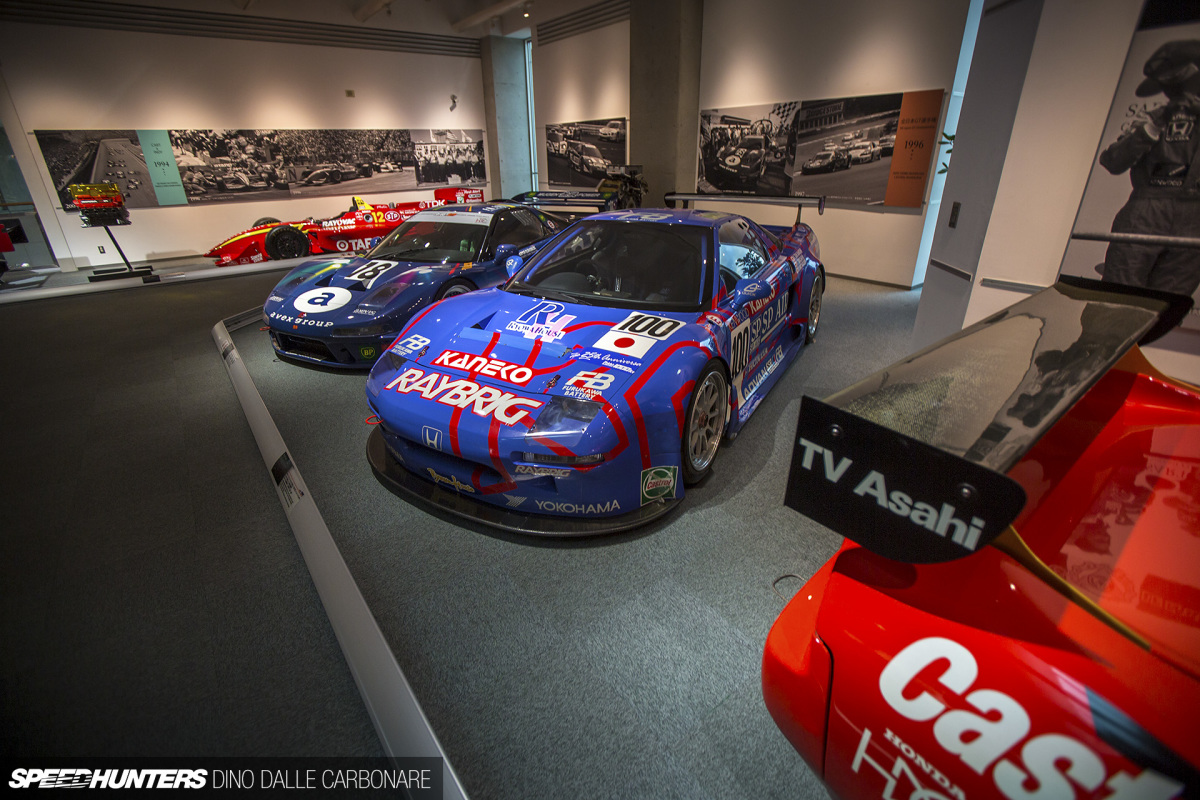 The car was similar to the GT2 Le Mans entry with gently widened fenders rather than a full wide-body. It also sported a fixed headlight conversion, replacing the pop-up units found on the production car.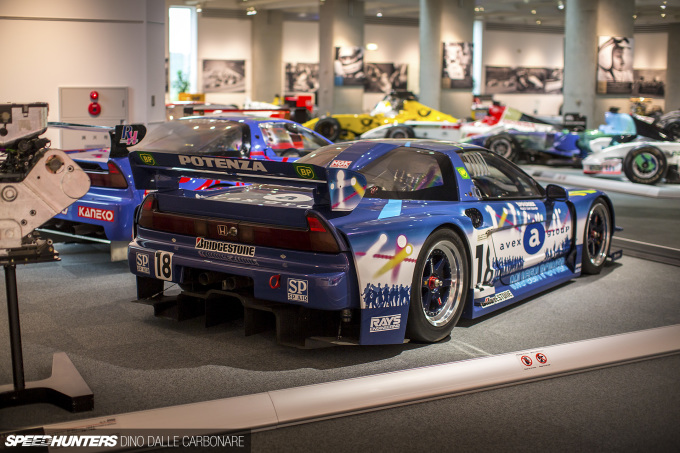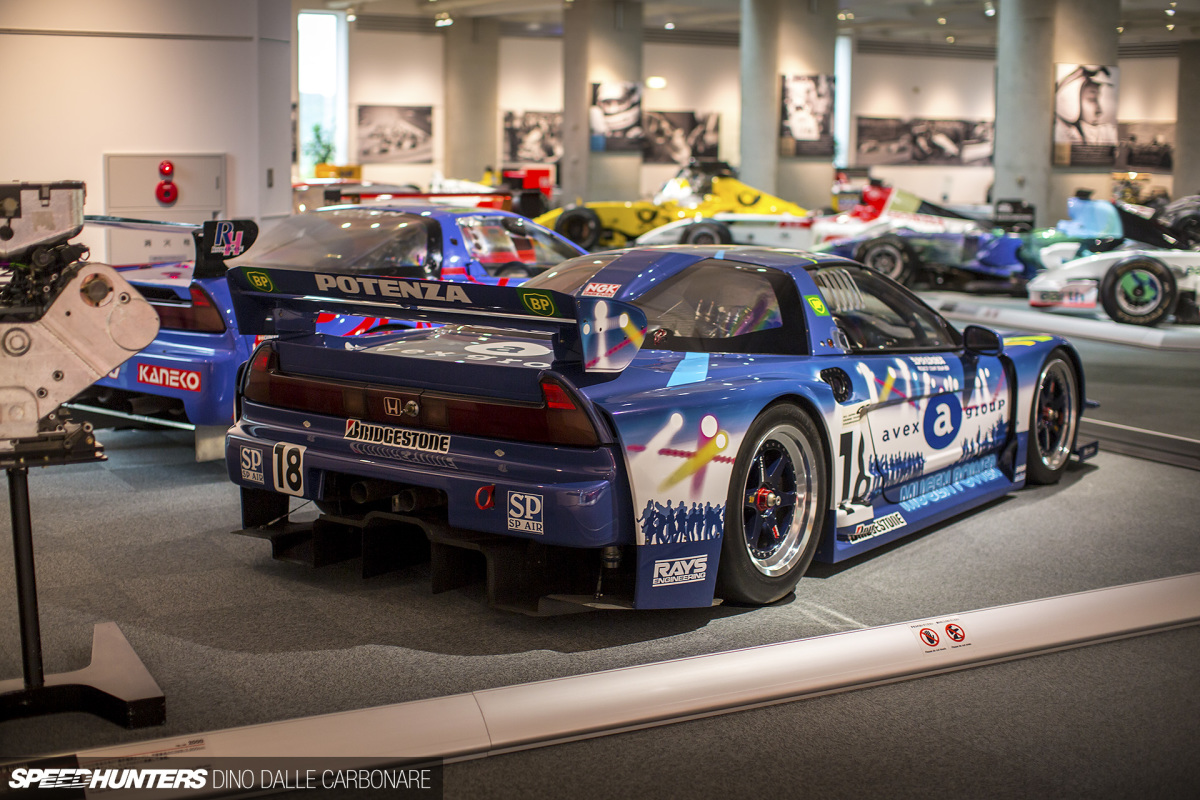 The real cool era for the NSX began in 1997 when Dome and Mugen created these far more aggressively styled cars for the JGTC GT500 class. Dome handled the chassis, composites, aerodynamics and team management, while Mugen took care of the engine.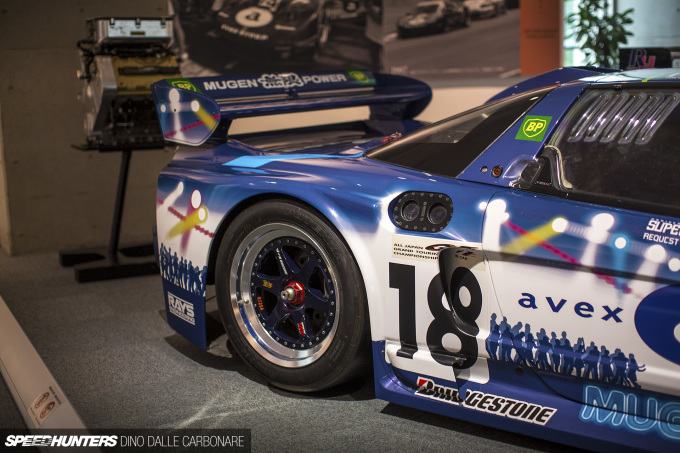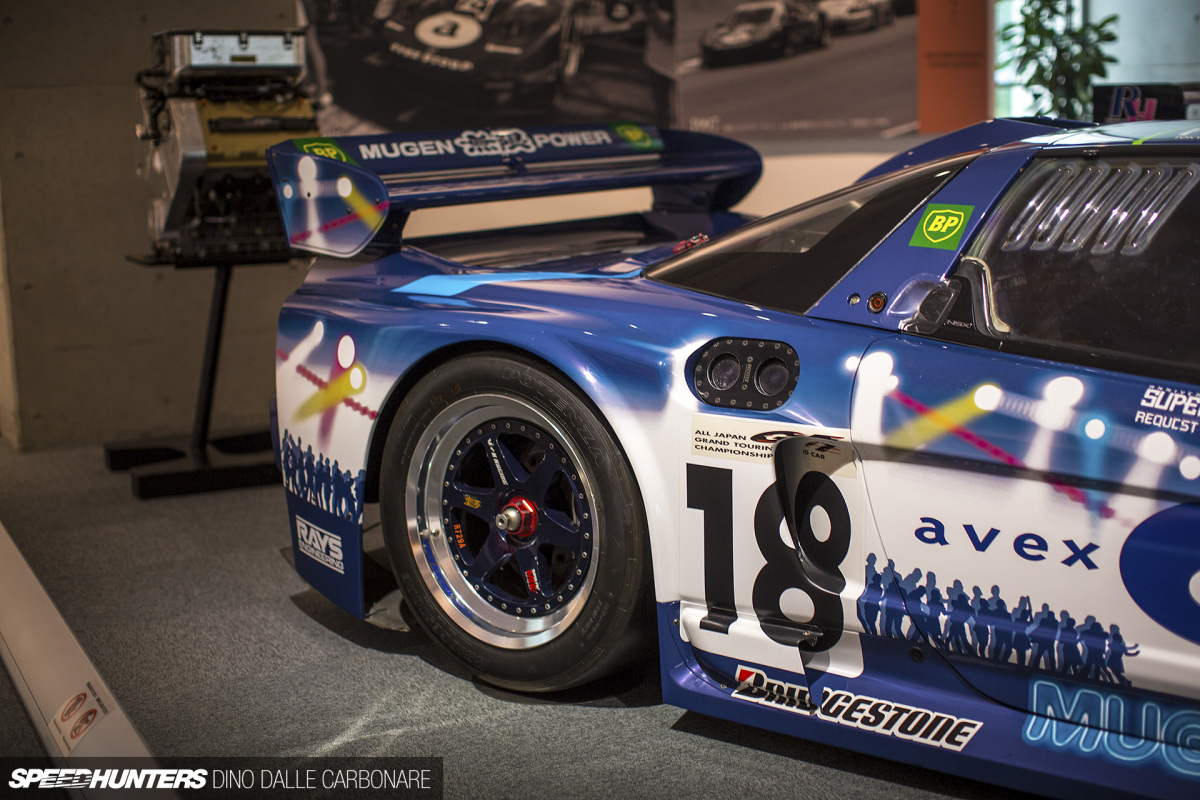 Many people will argue that this was the best year, style-wise, for the NA1 NSX. While extreme, it still looked like a pumped street car!
Behind the car was this glorious C32B engine that Mugen built for the 2000 season. It boasted a capacity of 3.5-liters and managed to develop "over" 480PS, as the specs always read on GT cars.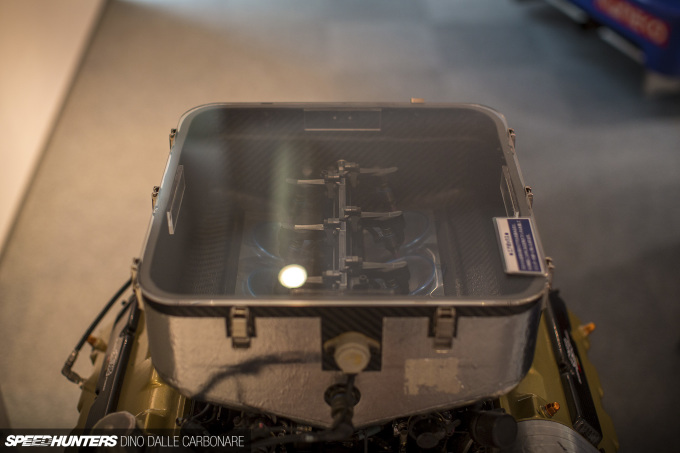 And here's a look down into the carbon airbox and the velocity stacks for the six throttle body setup. And just like a naturally aspirated F1 engine, the injectors are set over the trumpets.
Now, I'm sure you'll all be off to YouTube to hunt out videos of these cars in action, and ideally screaming away at full RPM!
Dino Dalle Carbonare
Instagram: speedhunters_dino
dino@speedhunters.com