US$300,000. Whether they are actually selling for that amount or not is another thing altogether, but this is the average price collectors and owners are currently asking for a 25th Anniversary Lamborghini Countach.
And why wouldn't they? After all, this was a limited edition model built to commemorate a very special occasion for Automobili Lamborghini SpA – a quarter century producing some of the best sports car the world had ever seen.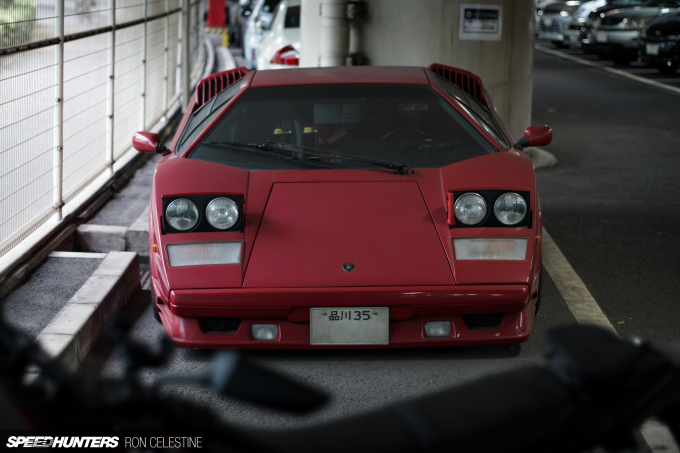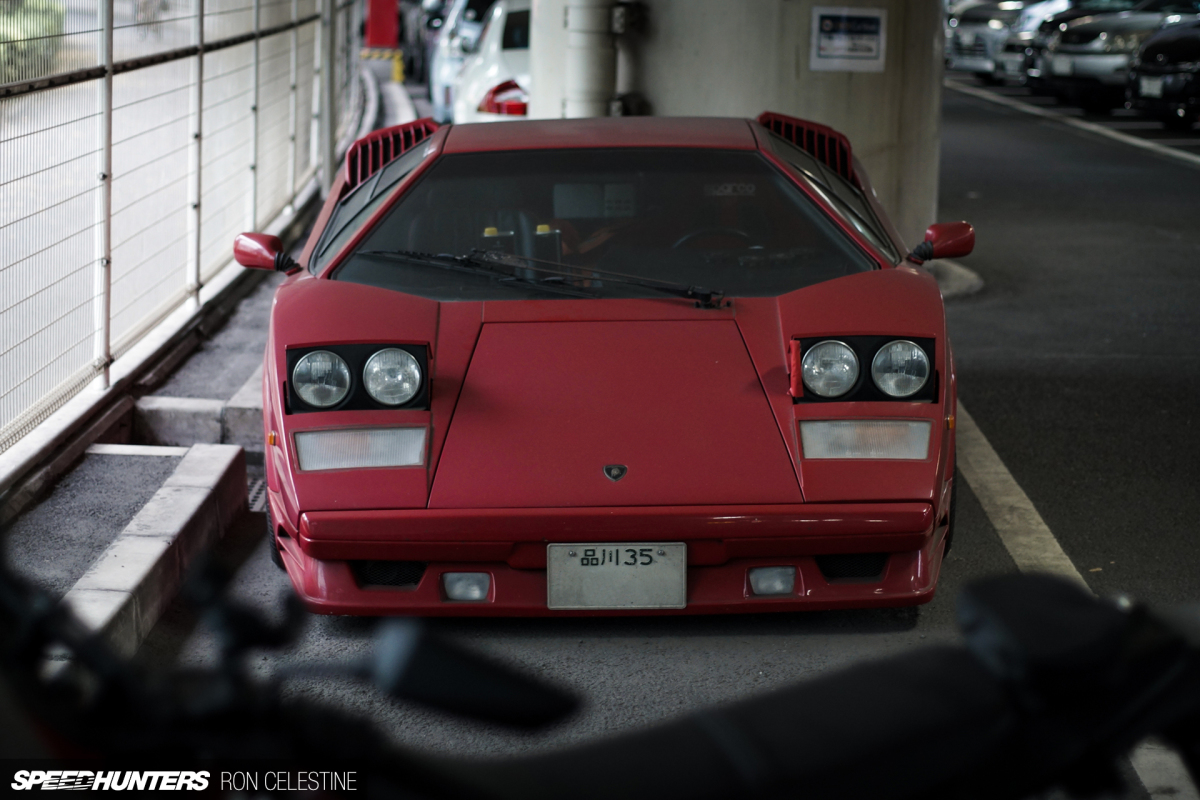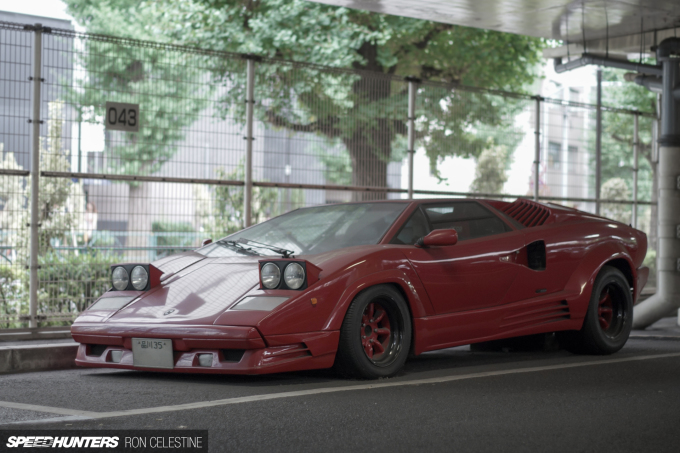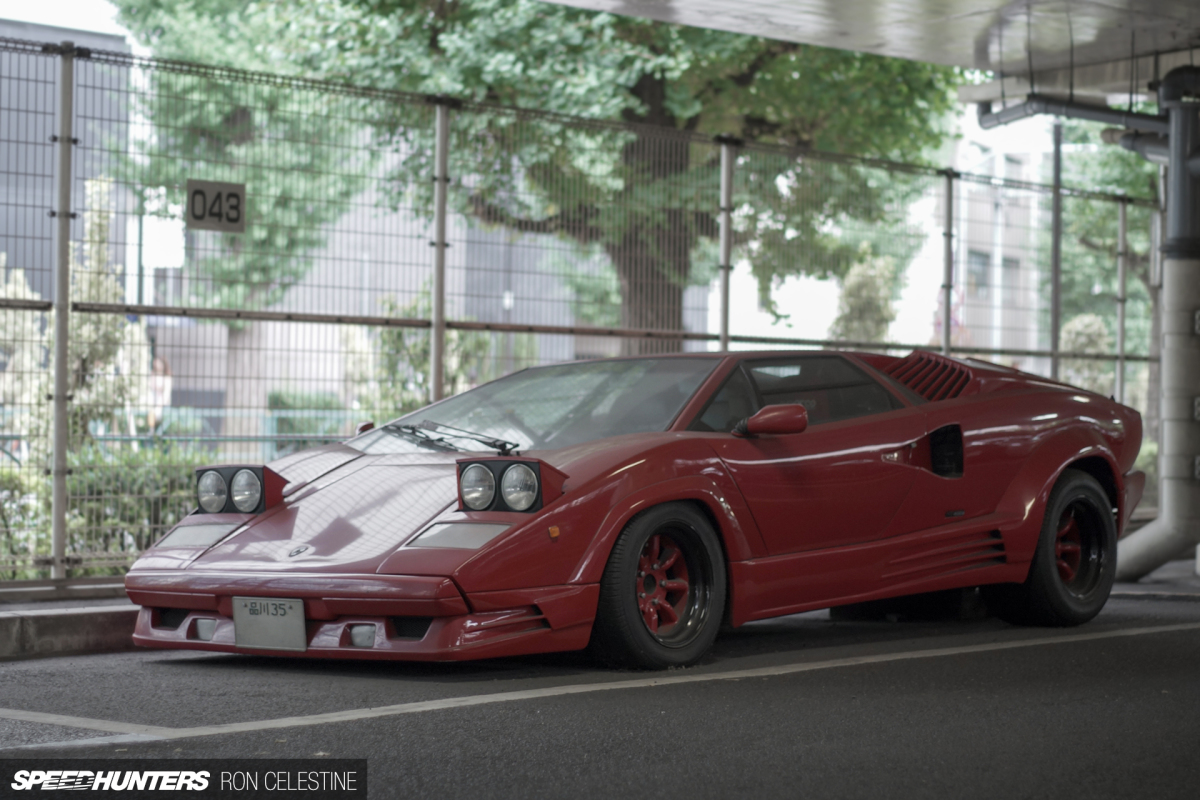 Although it was mechanically similar to the 5000QV, the anniversary model featured exterior and interior upgrades in an attempt to build the ultimate Countach.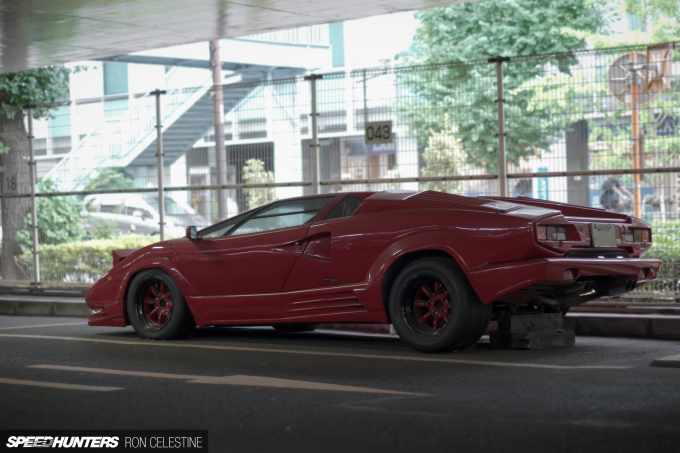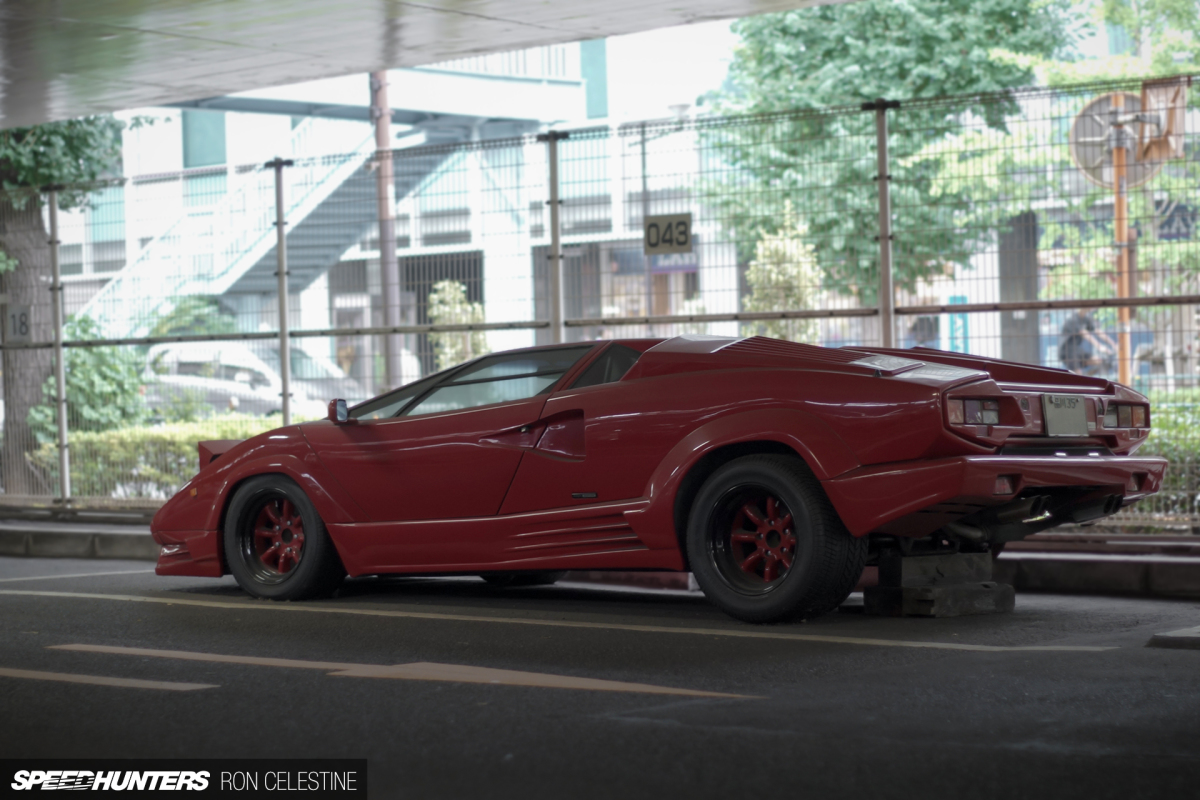 The iconic Lamborghini model's lines are timeless, but there's something extra special about the 25th Anniversary edition. So you can imagine my complete and utter disbelief when I spotted this example looking semi-abandoned in a ¥46,380 (approximately US$430) per month public parking lot in central Tokyo, a thick layer of dust acting like a car cover of sorts.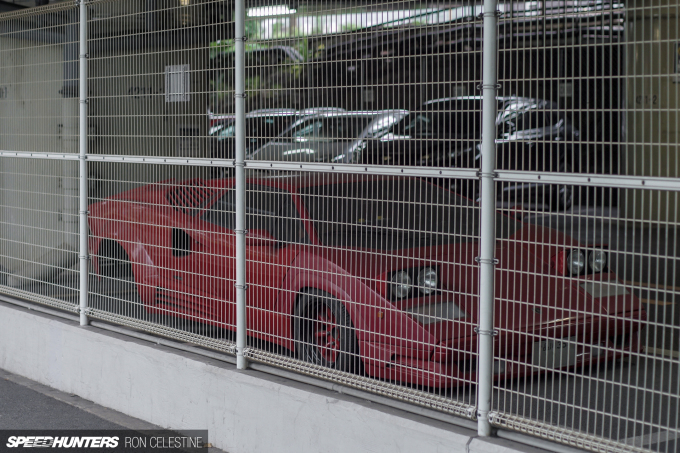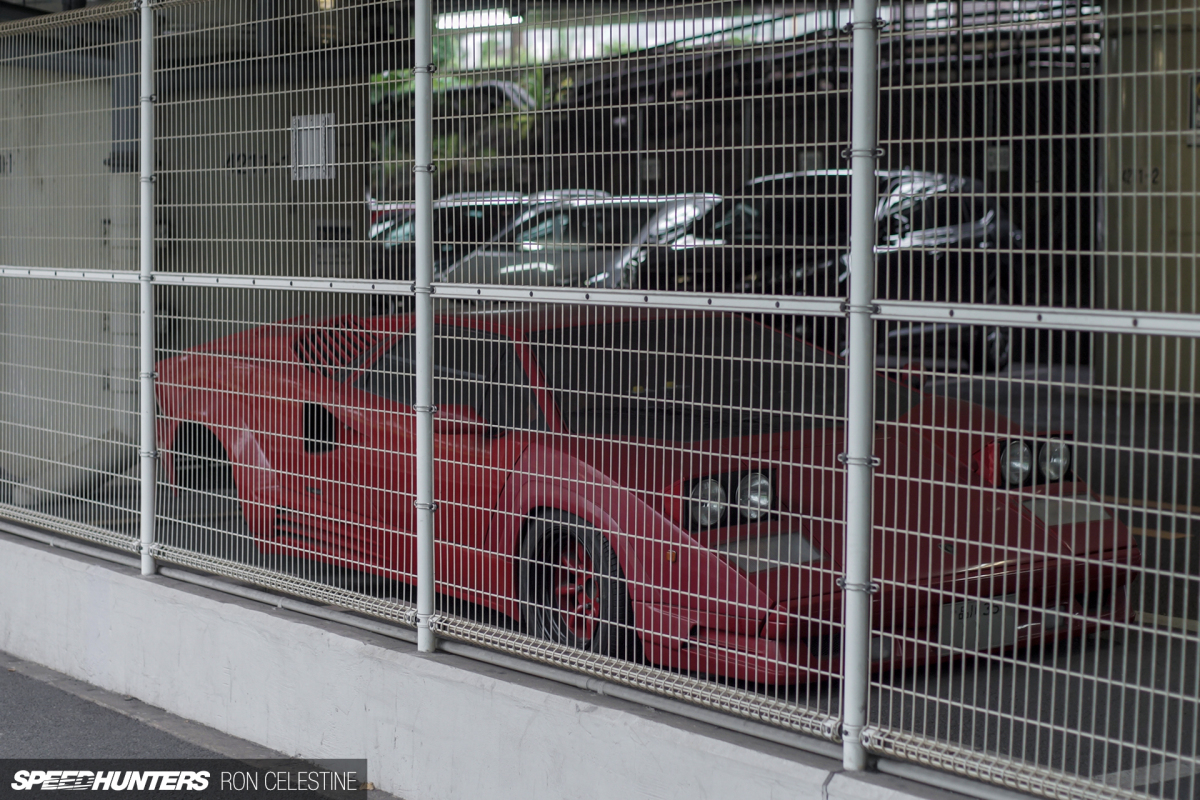 It's hard to tell what the story is here. I'm not sure if the owner experienced some mechanical troubles (it's an Italian supercar after all), or there was another reason it was parked up and seemingly forgotten about. The right-rear wheel was missing altogether with a couple of planks of wood employed to keep it level.
The 25th Anniversary came with special 15-inch OZ Racing wheels wrapped in Pirelli P Zero tires, but this one has traded those for custom-painted RS Watanabe 8-spokes. The tires still hold air, but it's hard to say when the last time they actually moved was.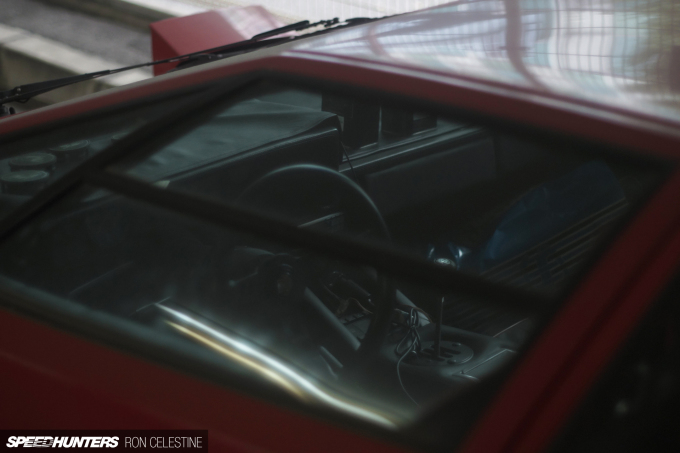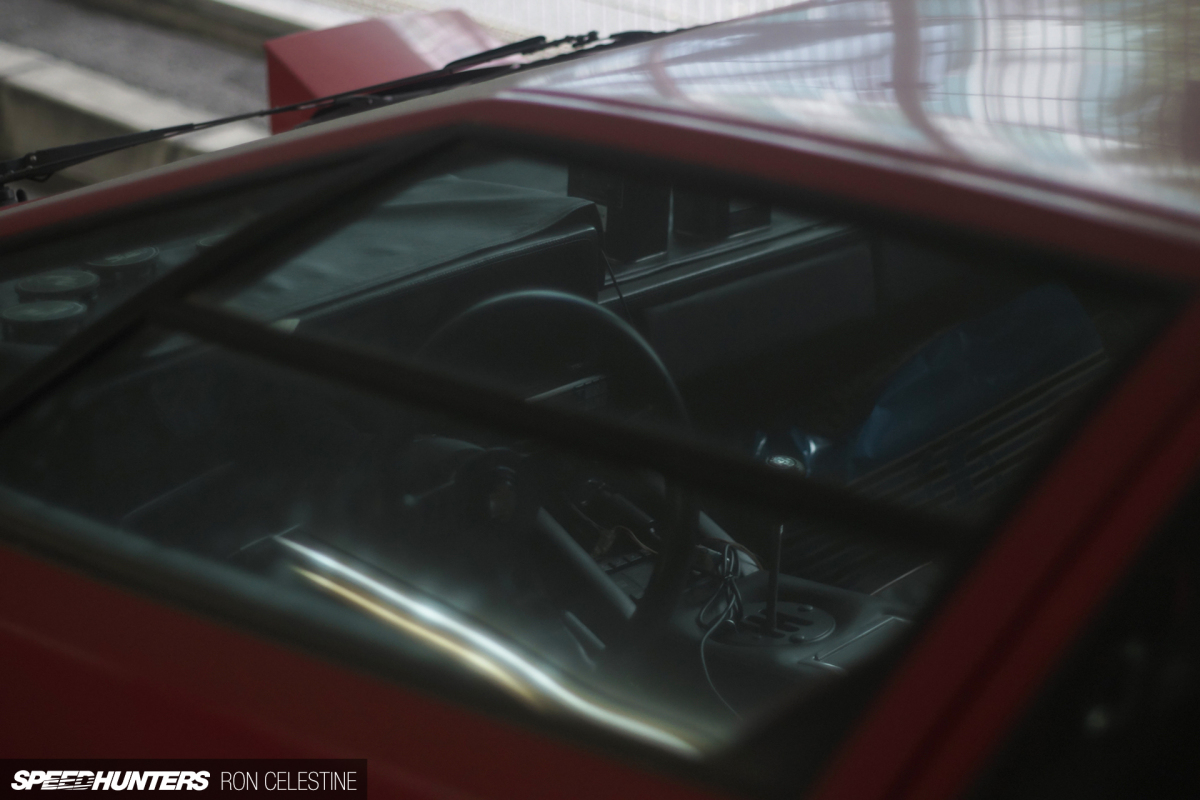 Inside, the Lamborghini has doubled-up as an expensive storage unit with a variety of random things strewn around the cabin. An aftermarket Sparco racing seat and Momo steering wheel hint at the fact that it was once driven properly, perhaps with late-night runs on the Wangan.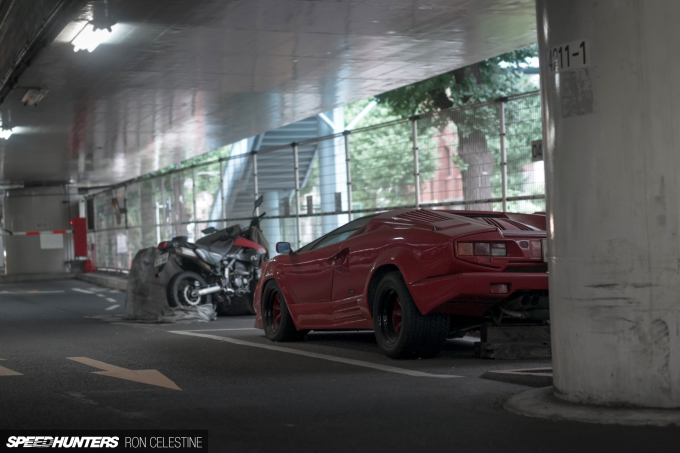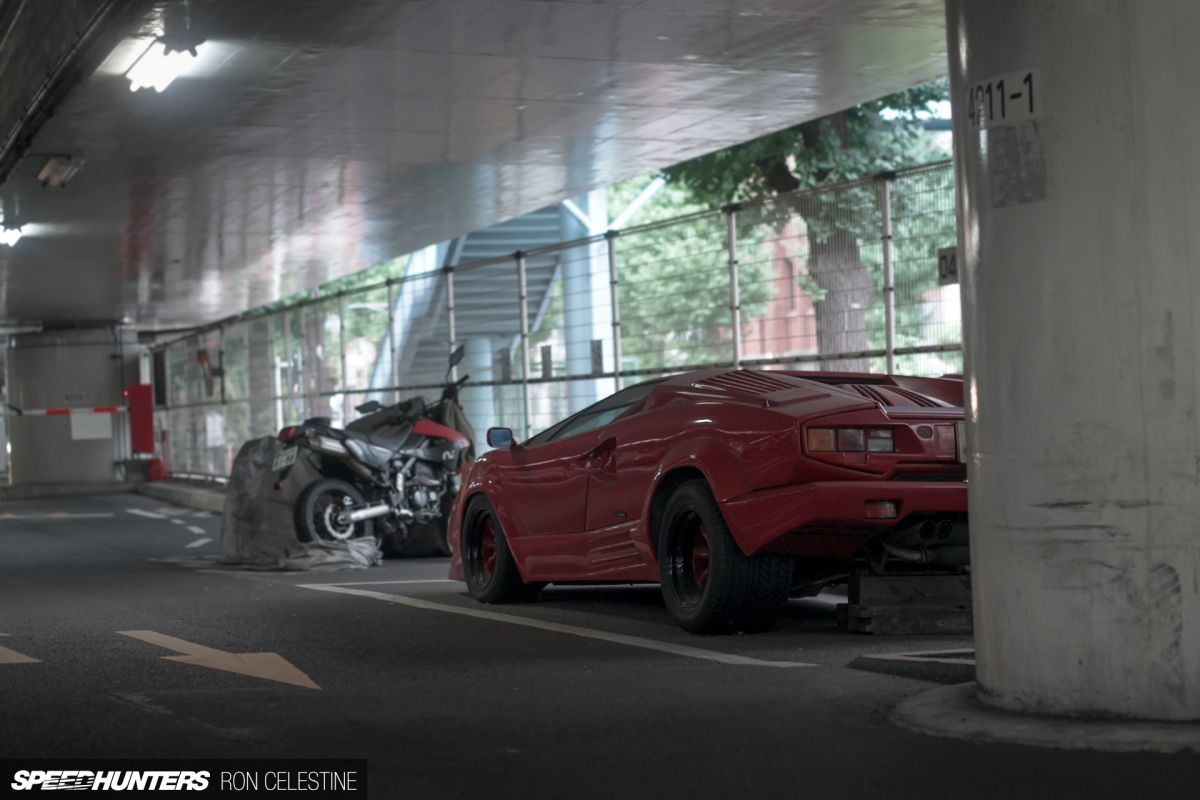 Without a shaken sticker or anything else to go on, there's no real way to say how long the Lamborghini has been sitting here, or why it is. All we can do is hope the owner will one day make it roadworthy again, because if compared to the Porsche 928 S4 and AW11 Toyota MR2 that Dino found earlier this year, this Countach is still in amazing condition.
Ron Celestine
Instagram: celestinephotography