As we continue the march into the next decade, it looks like electric vehicles will be racing more.
EVs get a lot of flak, but the truth is that we're going to see more and more of them as manufacturers are pushed into them one way or the other. With that, comes development and what better way to increase the performance of any vehicle than with auto racing and motorsports. Just this year Mercedes-Benz, Porsche, and BMW have all committed to running a full Formula E schedule, with Mercedes completely dropping from the DTM in favor of it and Porsche dropping its prototype from WEC. Are we beginning to see the beginning of a revolution of EVs in racing?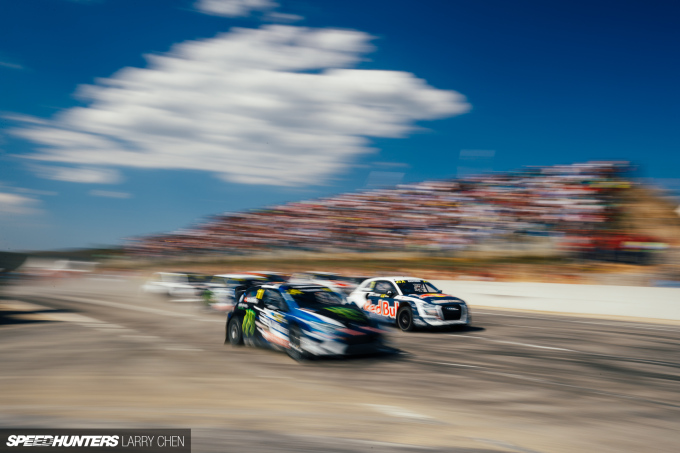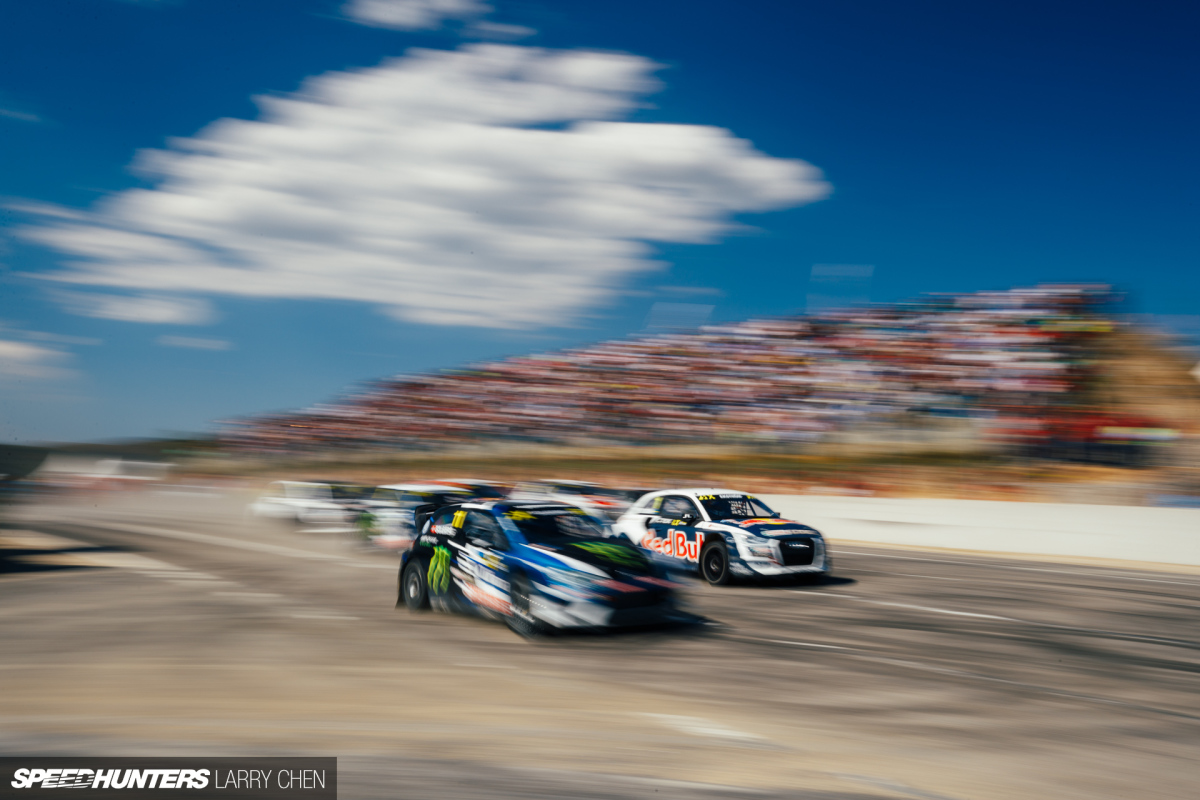 The most recent news, after Mercedes and Porsche's Formula E announcement, was that the parent company of the World Rallycross series would be introducing an EV class as early as 2020. "We're talking to a number of manufacturers and working with the FIA about what it might look like," World Rallycross managing director Paul Bellamy told Autosport, "It will be 2020 at the earliest [before an EV introduction] but we're in discussions about what format the concept might take, what the cars will be like and where it will sit in the World RX weekend."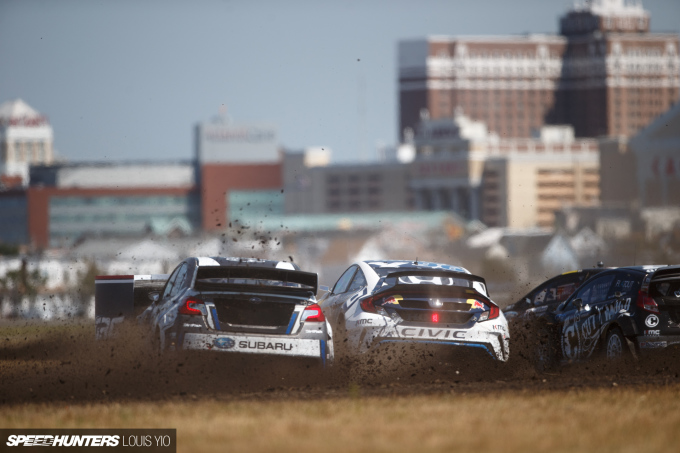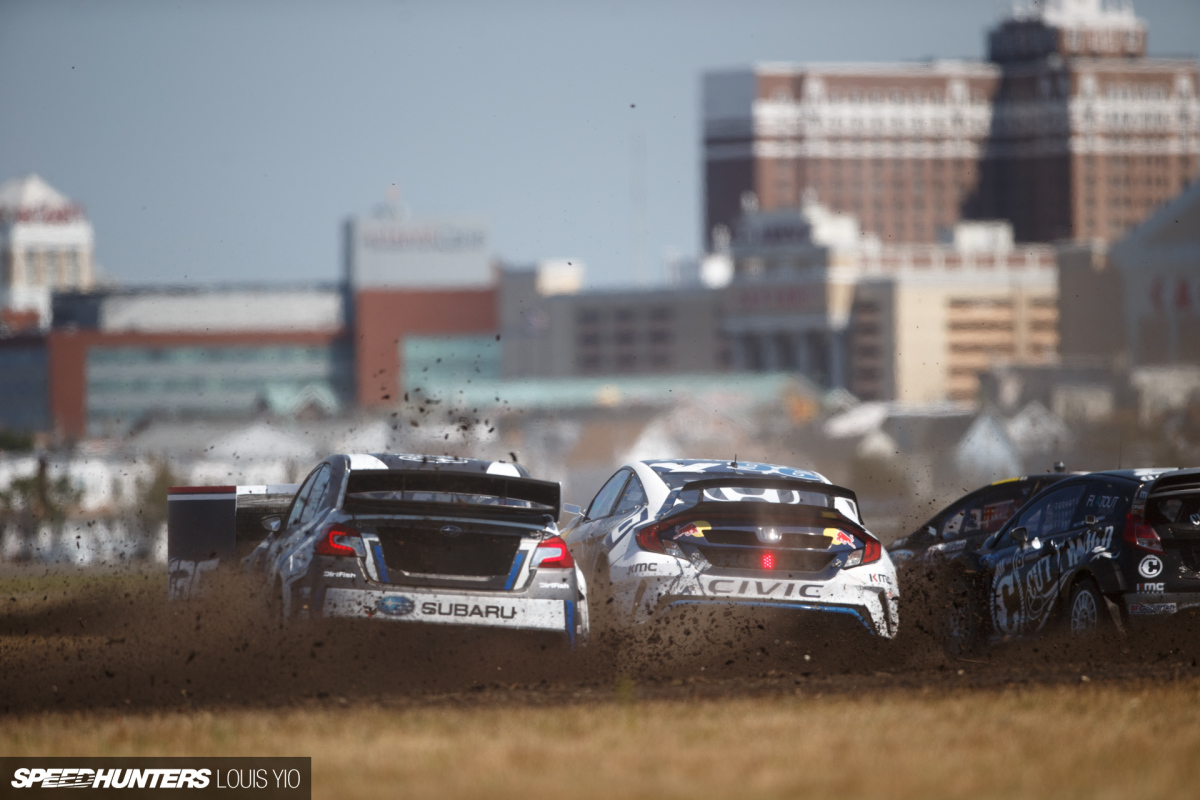 However, Global Rallycross is already on the way with an EV class in 2018 called e-GRC. When announced in 2016 GRC CEO Colin Dyne stated, "The electric car is one of the hottest topics in the automotive industry, and manufacturers across the globe have recognized its immense potential. We want to embrace this technology by welcoming it into our series as we continue to grow and expand." Additionally, Speedleague announced its own electric rallycross series called E/RACING that will debut in the fall of 2017 with cars based off current FIA World Rallycross regulations but with the addition of a 500kW (roughly 670hp) motor and FIA-certified batteries. STARD, the Stohl Advanced Research and Development arm of Manfred Stohl's racing team, first developed a version called the HIPER in 2016 for just such a purpose and is based off a Peugeot 207 Super2000. STARD will also be the main source of vehicle development for the series.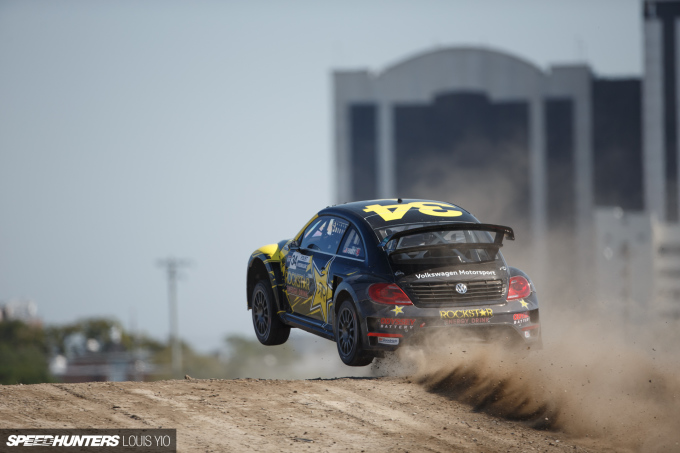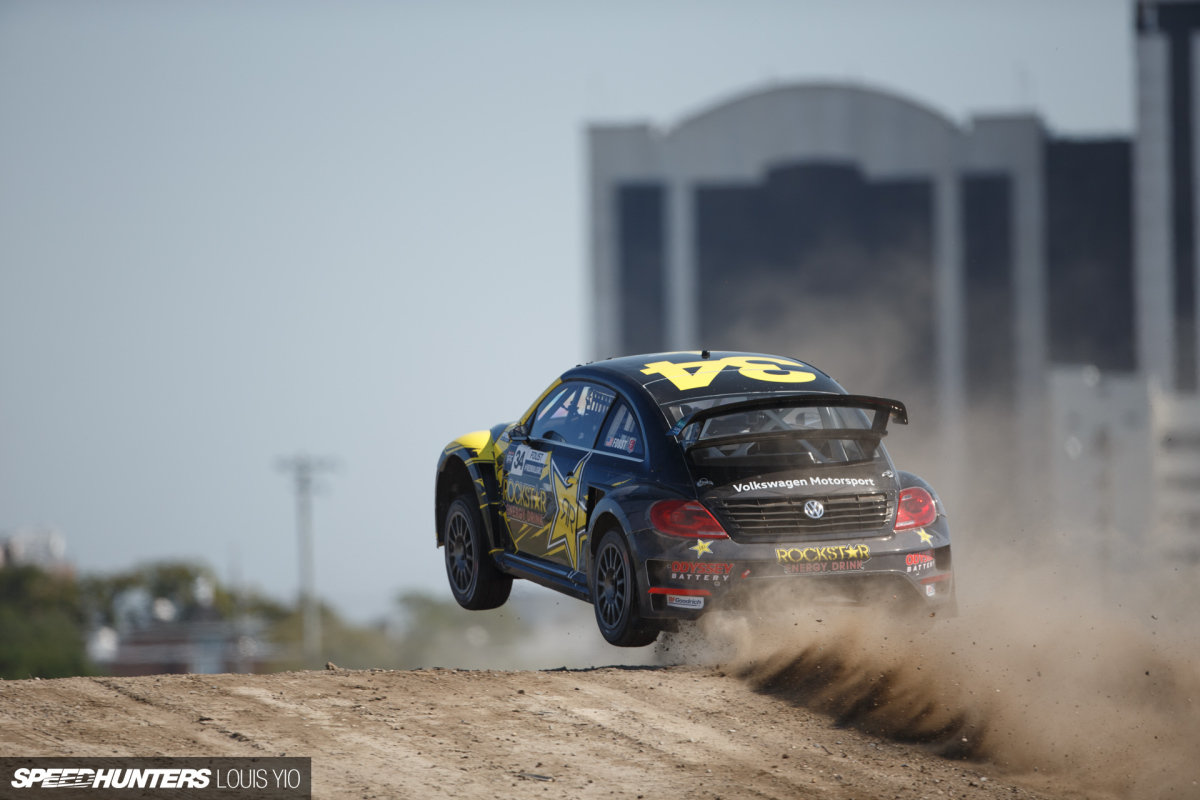 Again, this shouldn't come as a surprise when you consider that the OEMs are pushing or being pushed in to EV technology. The Volkswagen Group, in many ways, forced themselves into the idea after the disaster of Dieselgate. With their push of being greener but being caught cheating on emissions at the tailpipe of their diesel engines, they need a new 'green' look for the public to see. With that, they have fully committed to EVs. "We are betting the farm on electric," Greg Lucia, Director of Experiential Marketing at VW America, told The Detroit News, "We are making things differently now. Electric suits our product." That's why they are making the push for e-GRC. Honda is also on the rumor mill for considering e-GRC, which makes sense considering they already compete in GRC with the Honda Civic Coupe.
However, why the push for rallycross? Distance seems to be the main reasoning, "There is quite a lot of potential that rallycross will be electrified in future with a very powerful car – around 800bhp. Rallycross has a race distance that can easily be covered on battery power," Wolfgang Durheimer from Audi Motorsport told Autocar. Of course, there are other avenues of short distance racing that might make sense for EVs: drifting and time attack.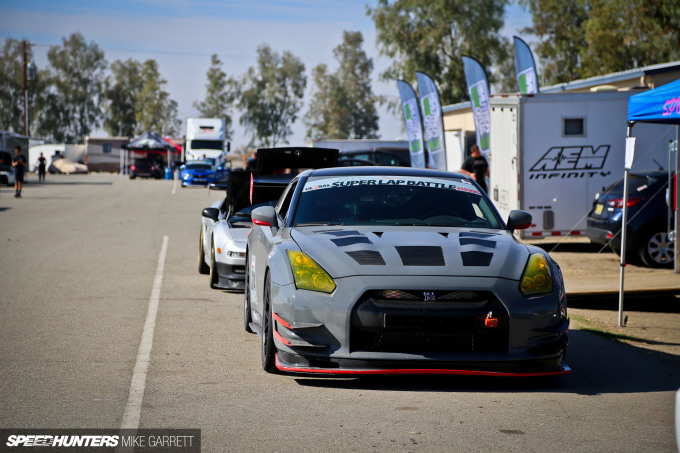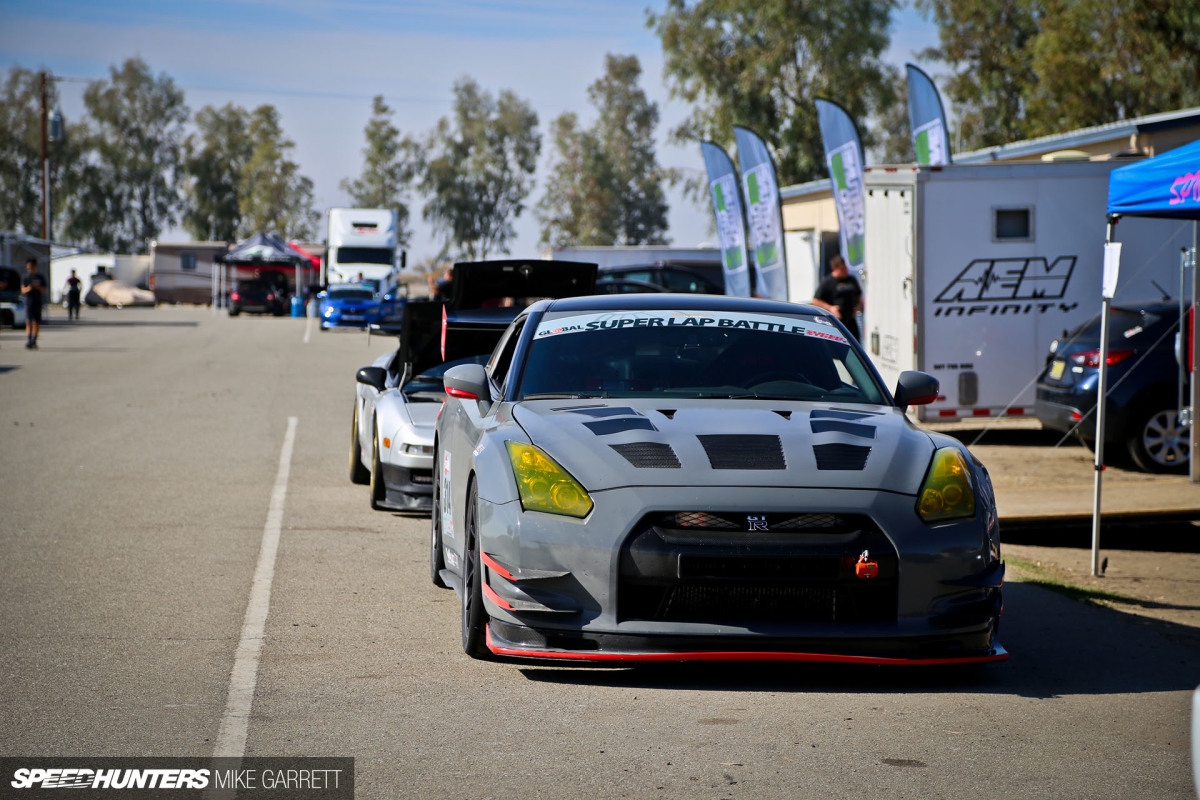 So, are EVs coming to Formula Drift, Global Time Attack, or the World Time Attack Challenge and when? Jason Dienhart of GTA says it can happen very soon, "Sooner than you think," he says. "I know a team that is seriously looking at doing one as a side project and they are smart enough to do something cool and fast. But at the same time, you never know with the time attackers, things can take a long time.  If I had to guess, I would say in the next 2 years."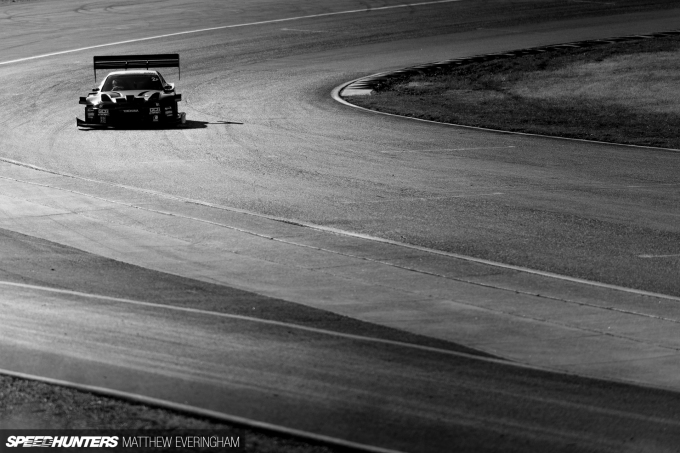 Ian Baker, CEO of WTAC, isn't as optimistic about EVs and racing, "My honest opinion? It will spell the end of motorsport as a spectator sport." His reasoning is one many point out as a flaw in EV racing: the noise or lack of it. "Motorsports fans come to see, hear, and be a part of the spectacle. The reason WTAC works is that the cars are loud, crazy, and fast. Once one of those things is missing, it will be the end of it I imagine."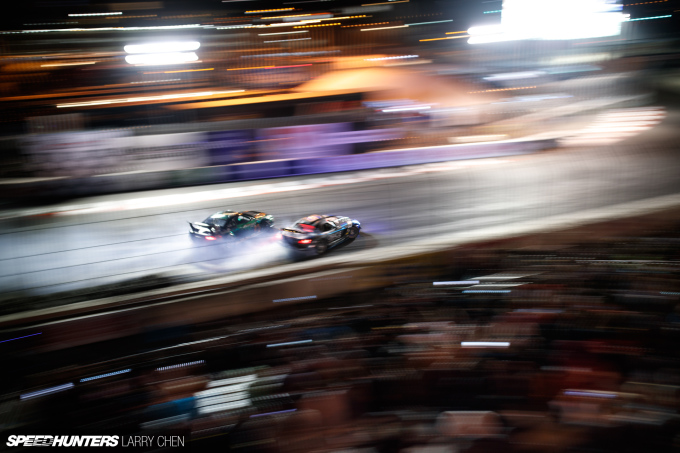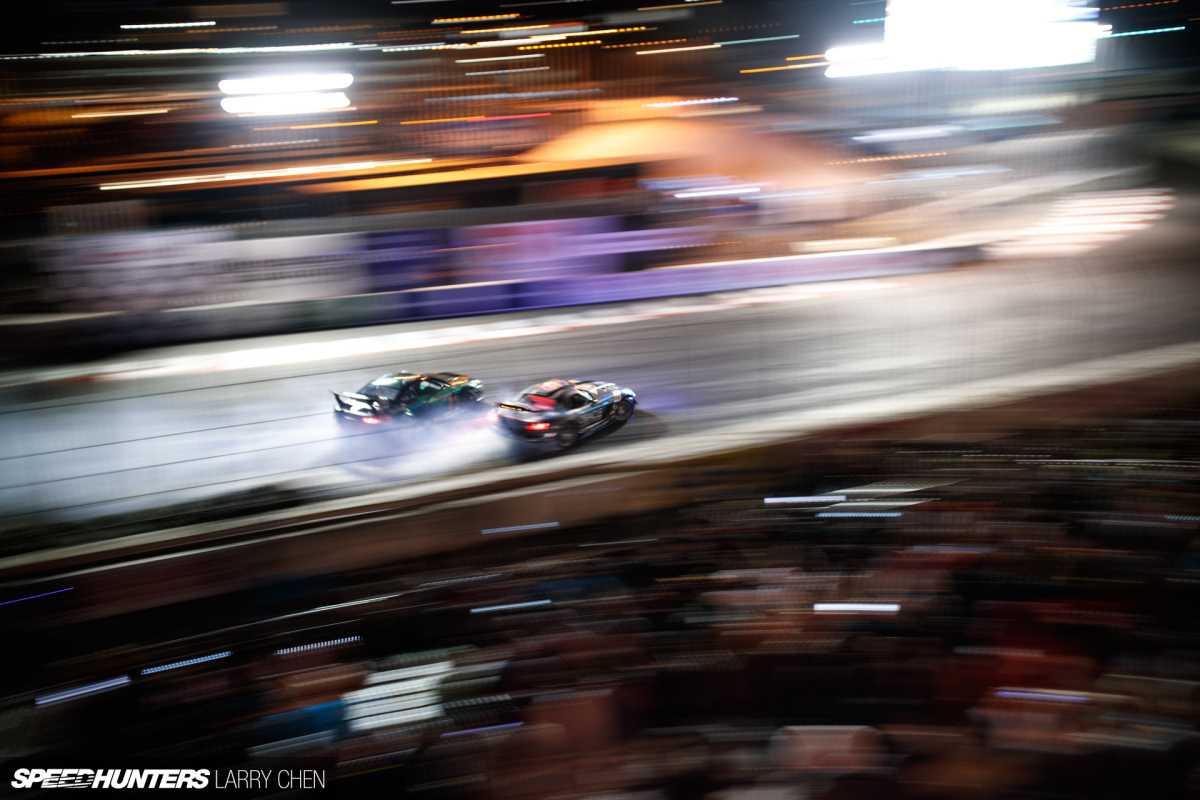 According to rumors in the Formula Drift paddock, though, there is an EV car on the way. When I asked Kevin Wells, technical director of FD, about his side of accepting EVs into drifting, he had this to say: "From a technical prospective, we welcome the new technology to the series." With its shorter format, it presents a similar advantage as rallycross as far as vehicle development goes. "Formula Drift would be an excellent test bed for hybrid and electric vehicle technology development," says Kevin. "It also presents a great opportunity to showcase the performance possible from those manufacturers willing to support such a program."
So, do you agree with Ian Baker over at the WTAC and think motorsports will die if EVs are fully implemented? Or do you think that this is a fantastic opportunity for fans and manufacturers alike to embrace this rapidly developing technology?
Justin Banner
Instagram: jb27tt
Facebook: racerbanner
Twitter: RacerBanner
Formula E image by DPPI Media/Antonin Vincent