It's been a very busy summer of Speedhunting for me.
I haven't updated these pages with many photos from the Formula Drift season thus far as I figured Paddy has been telling some great stories from the paddock while following the Worthouse Drift Team closely. I always like to take a different approach when there's more than one Speedhunter at the same event shooting the same subjects, and for FD I really wanted to focus on the visual beauty and the powerful emotions behind the motorsport. With that said, here are 100 of my favorite shots from the past four events, with a few captions added here and there.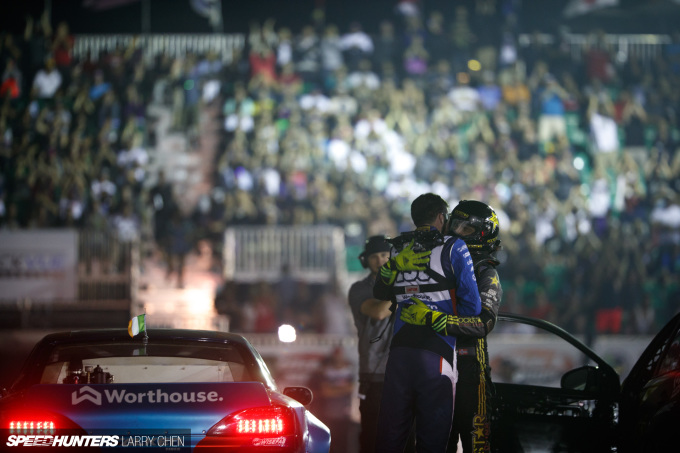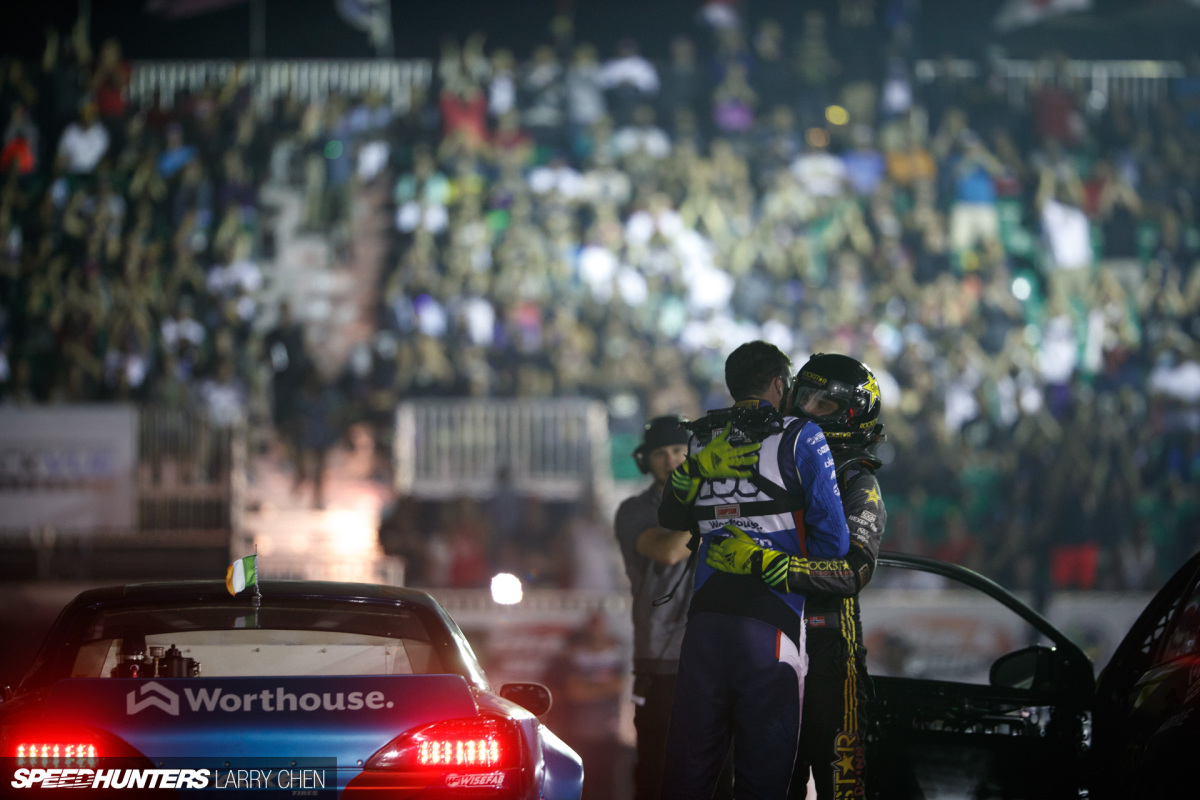 It's been a crazy season so far with Fredric Aasbø and James Deane at each other's throats.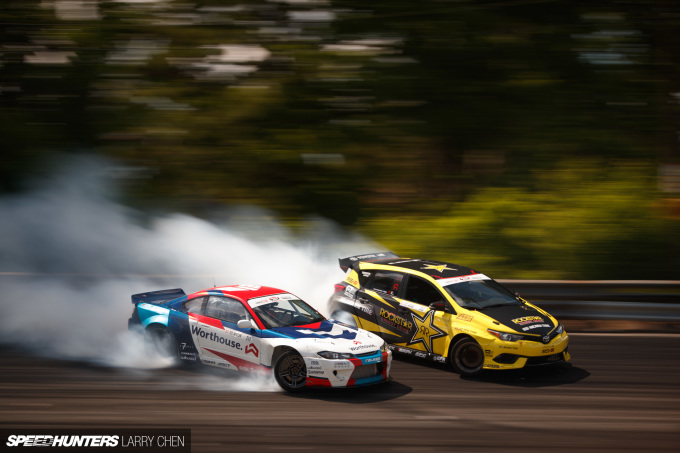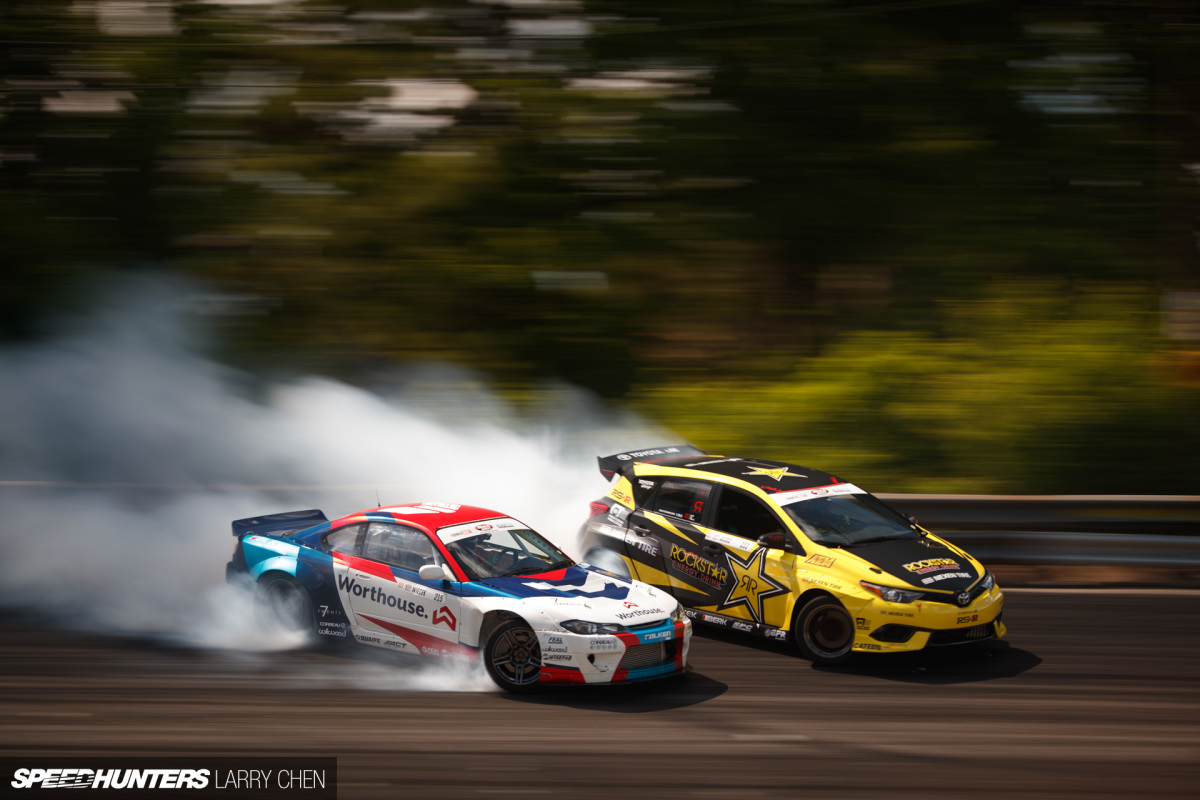 For the Worthouse team, it's proved to be massively effective having cars that are 95 percent identical.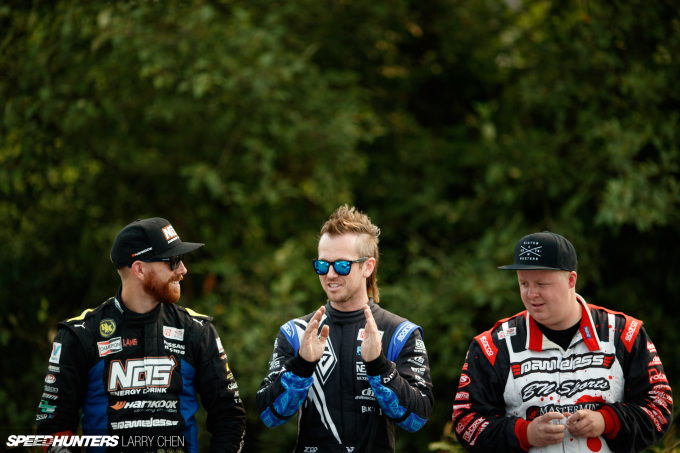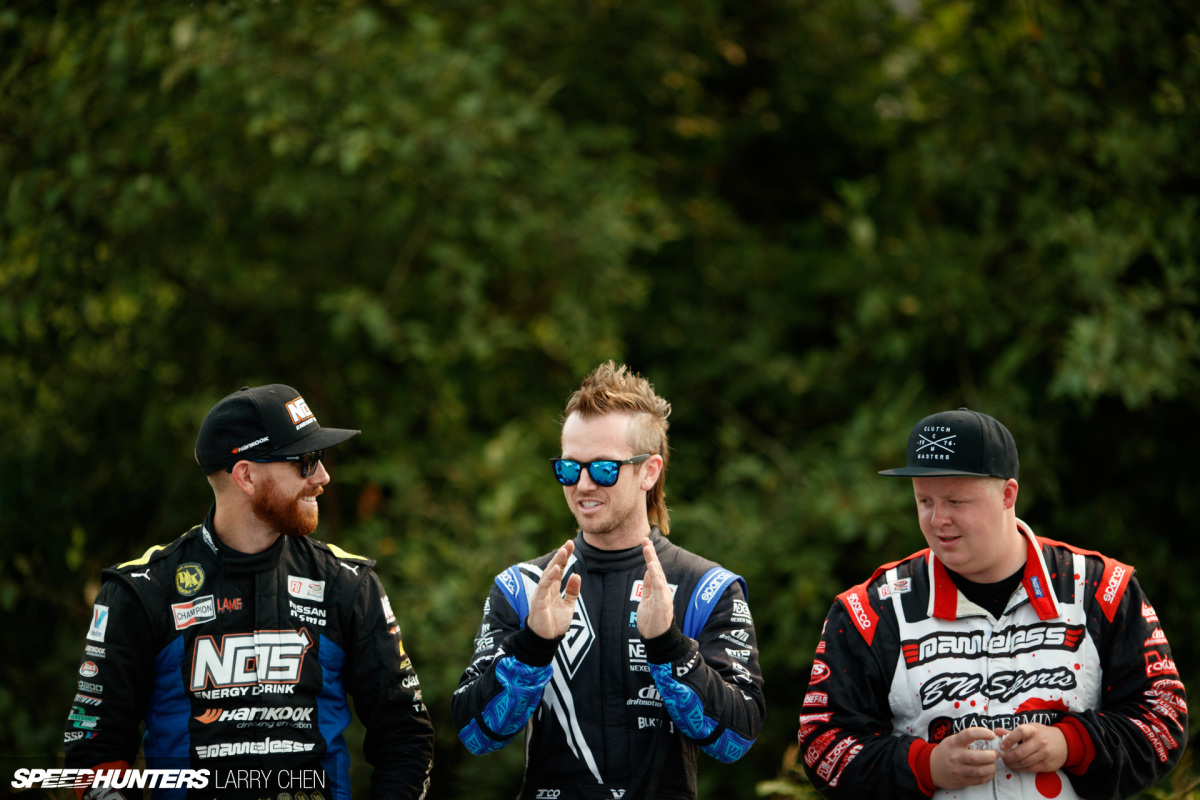 The sandwich I ate for lunch was this big.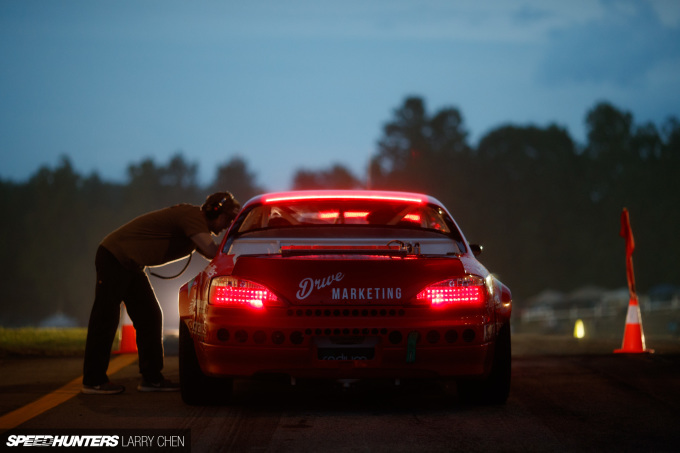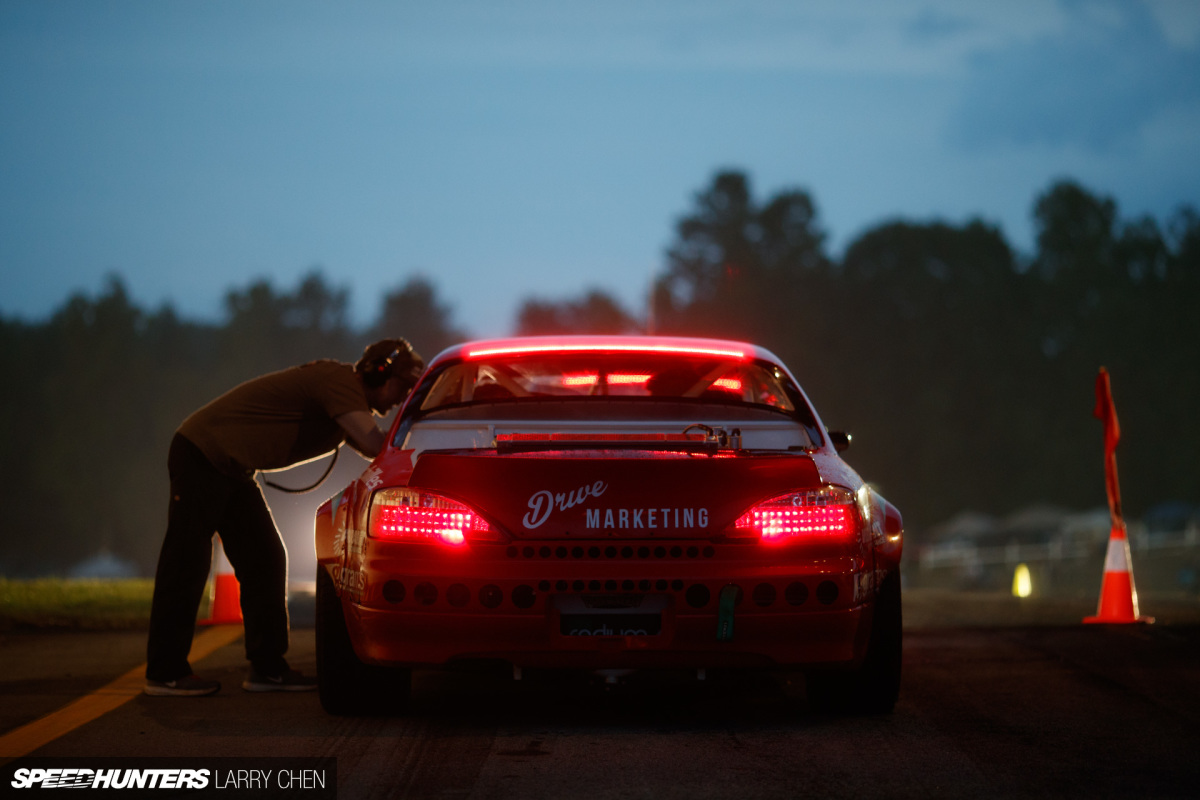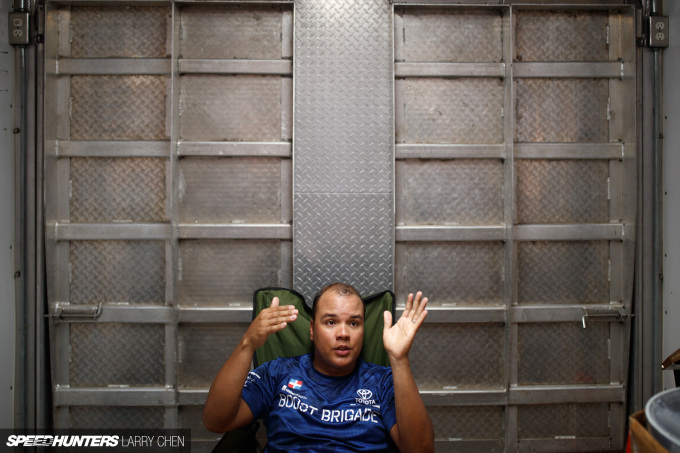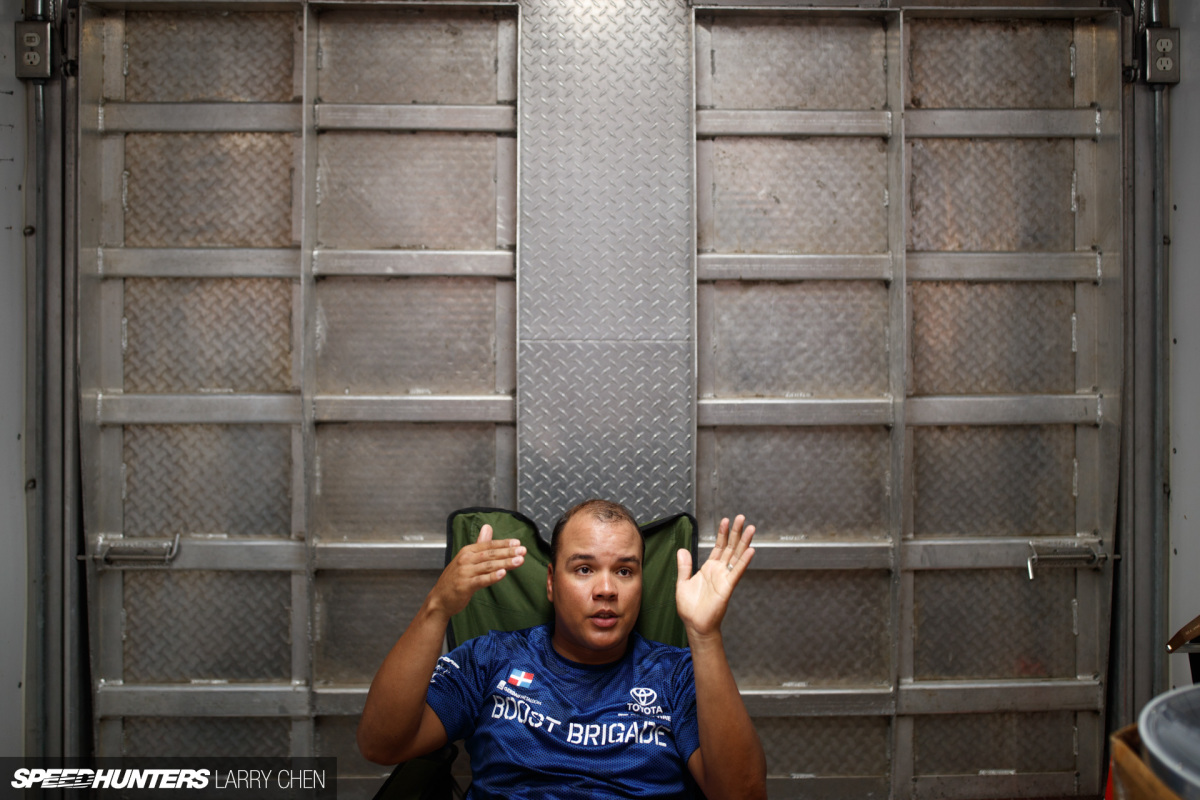 A very important discussion about steering angle.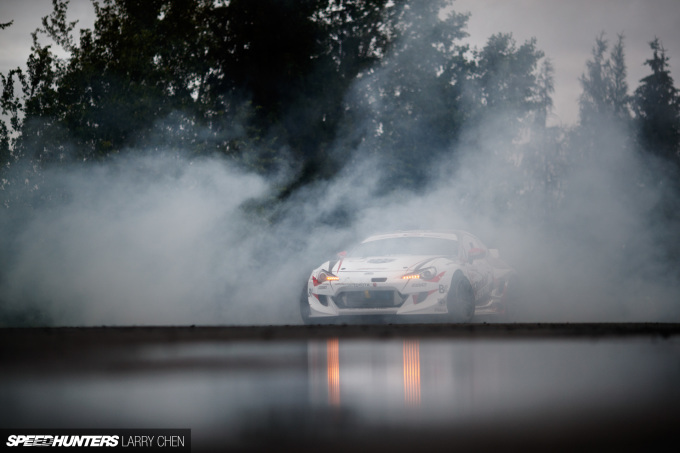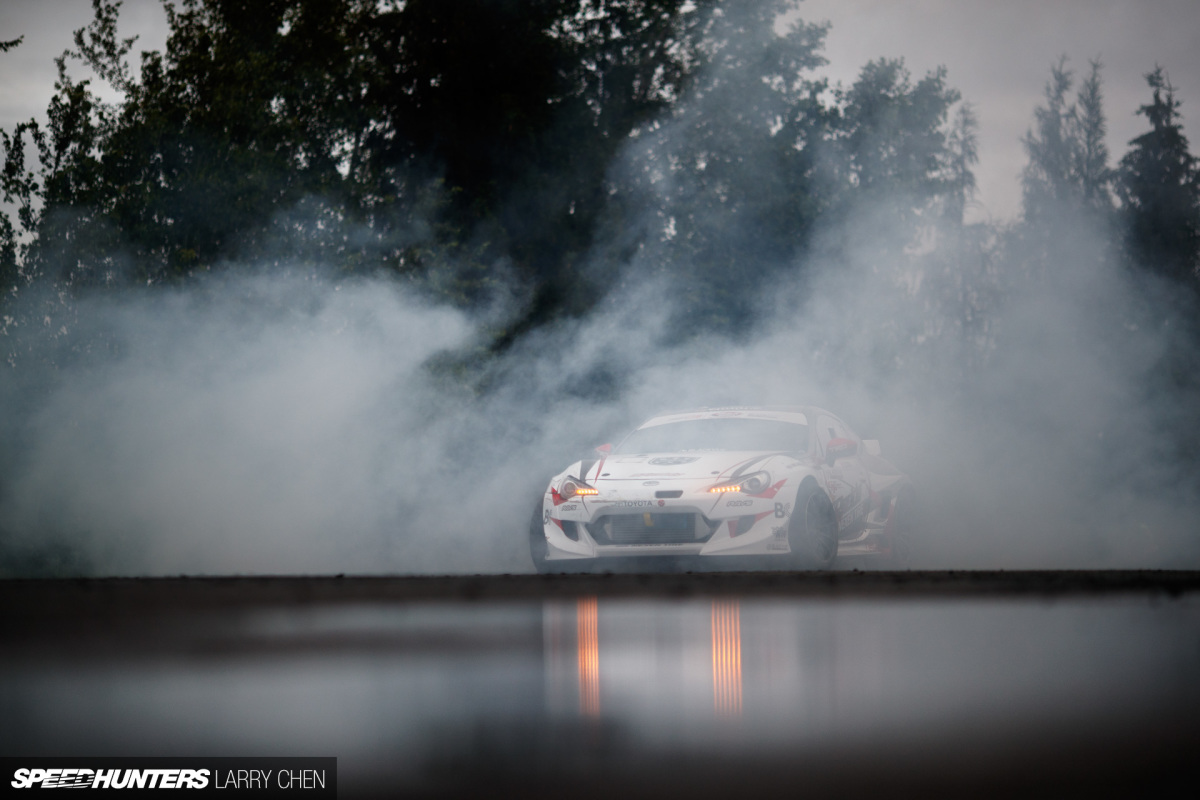 When it rains, the drivers still try really hard to warm up their tires. This is one of my favorite 'smoke on the water' shots.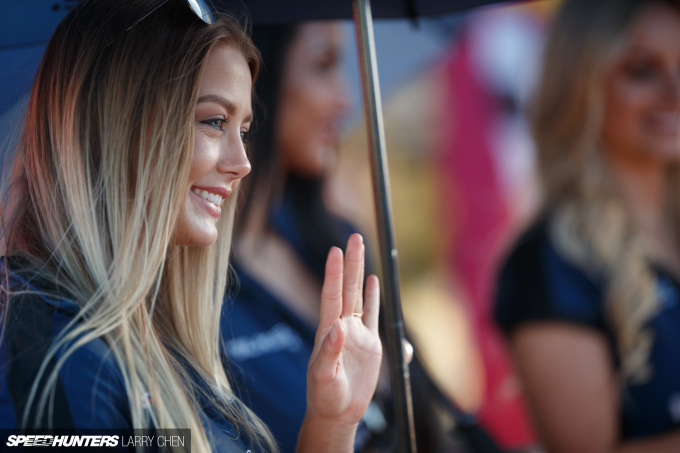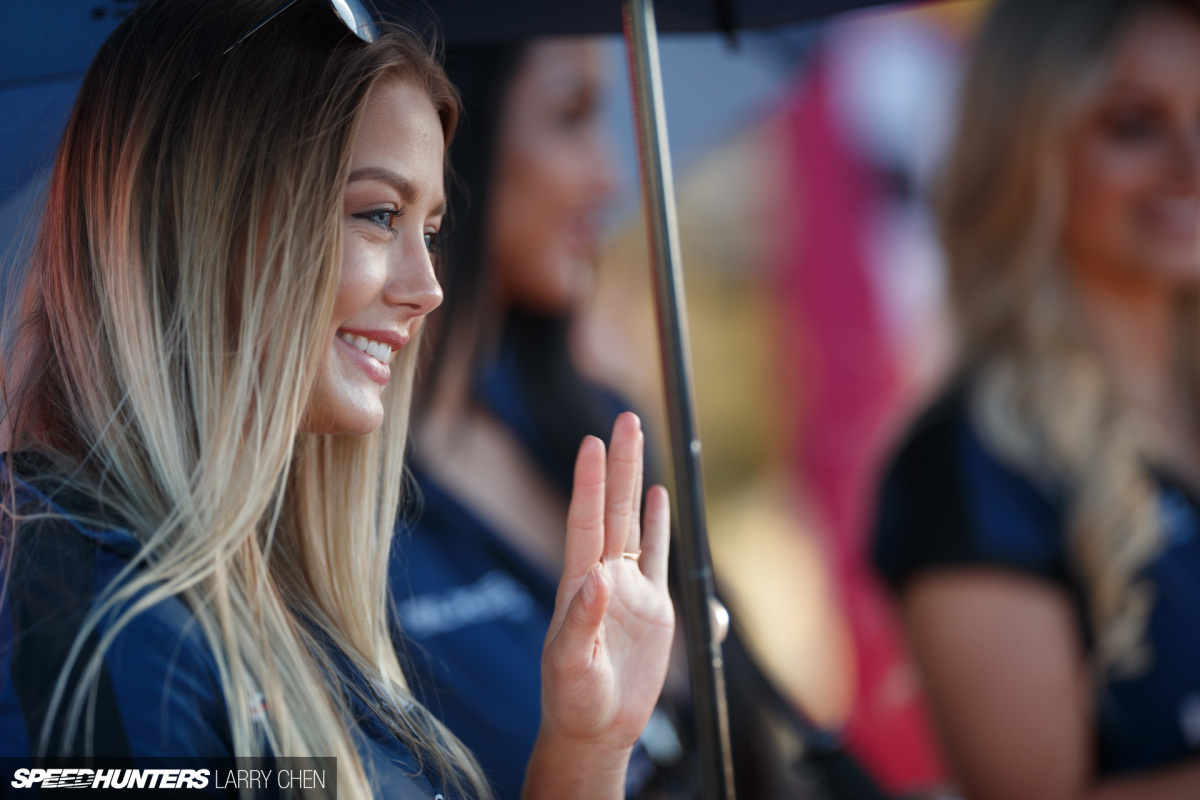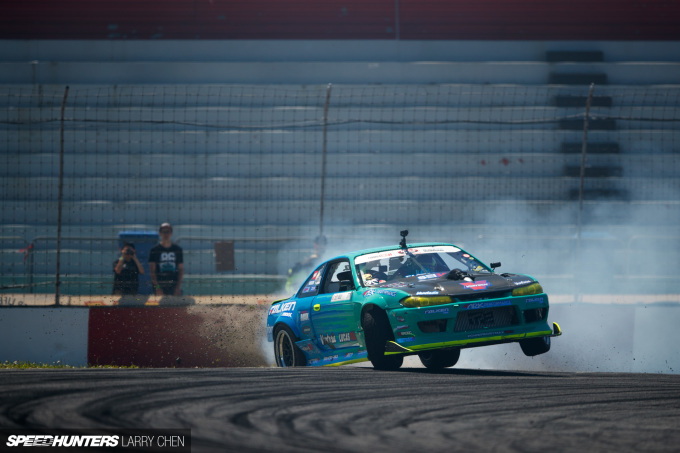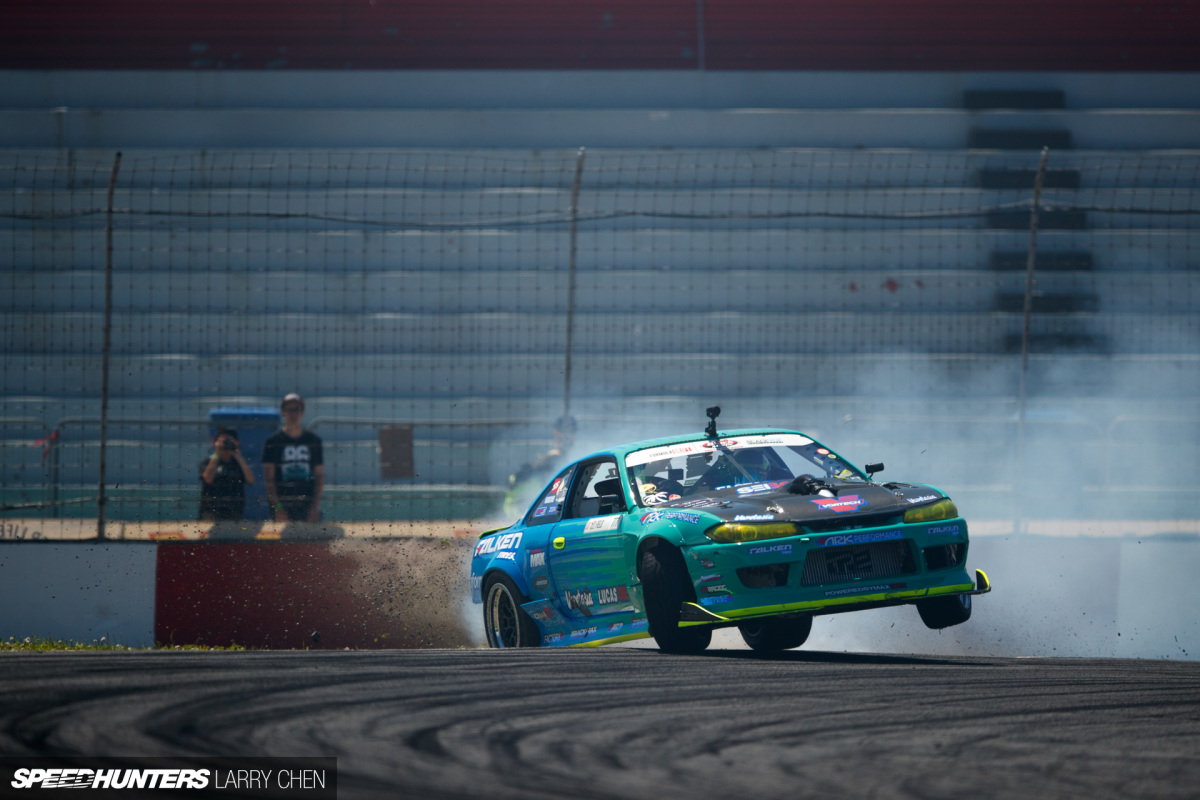 A proper three wheel dirt drop.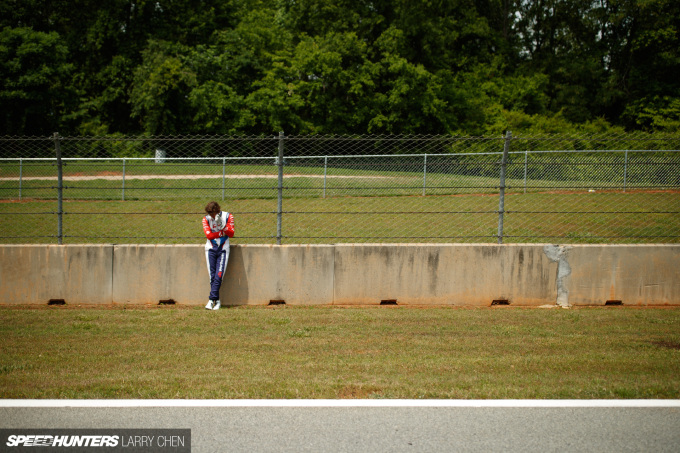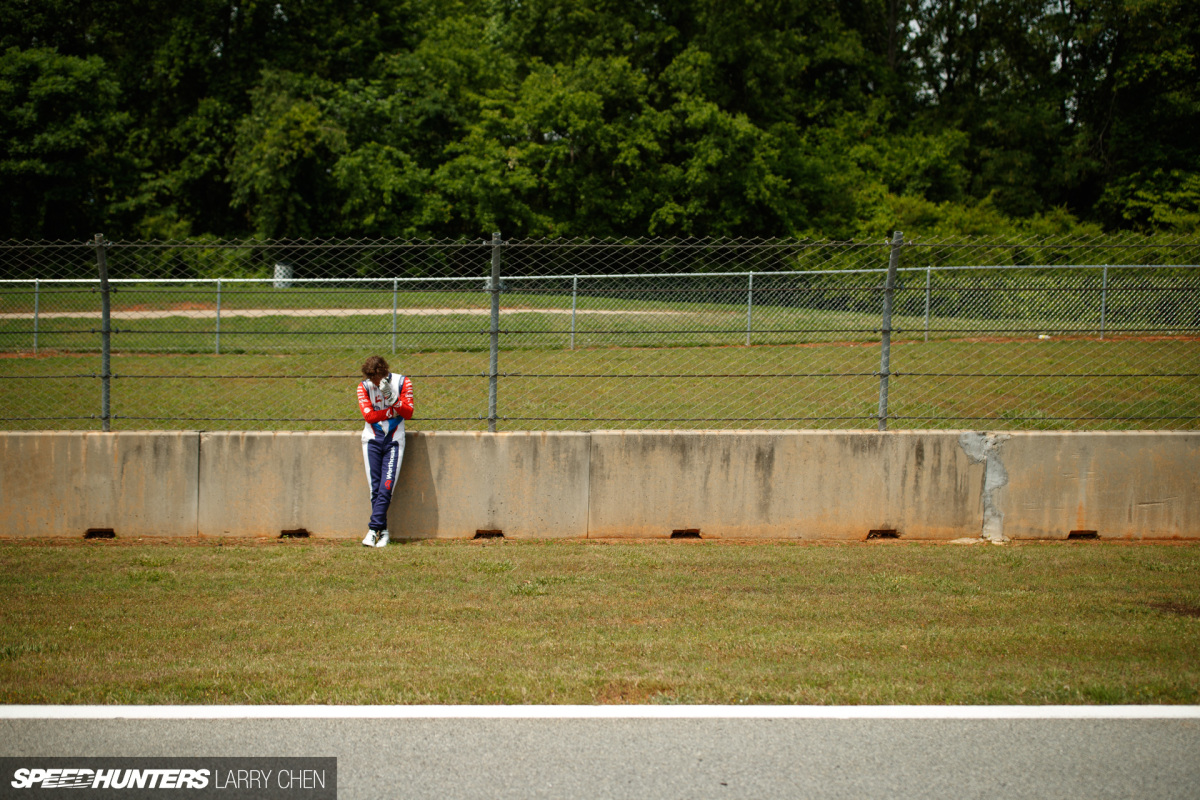 Piotr Więcek has a moment to himself while his car was down during practice at Round 3 in Atlanta.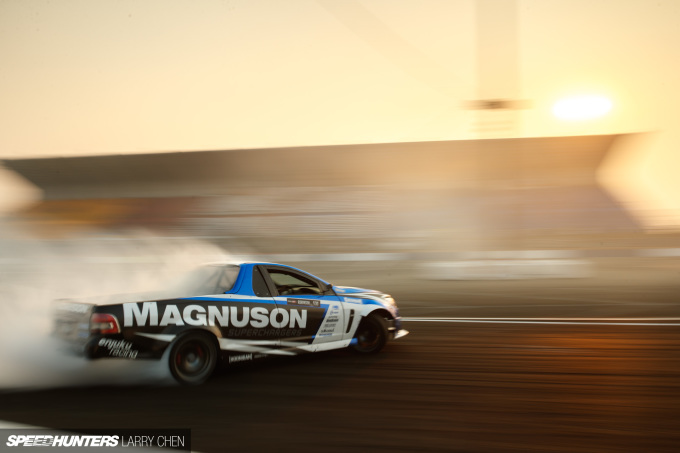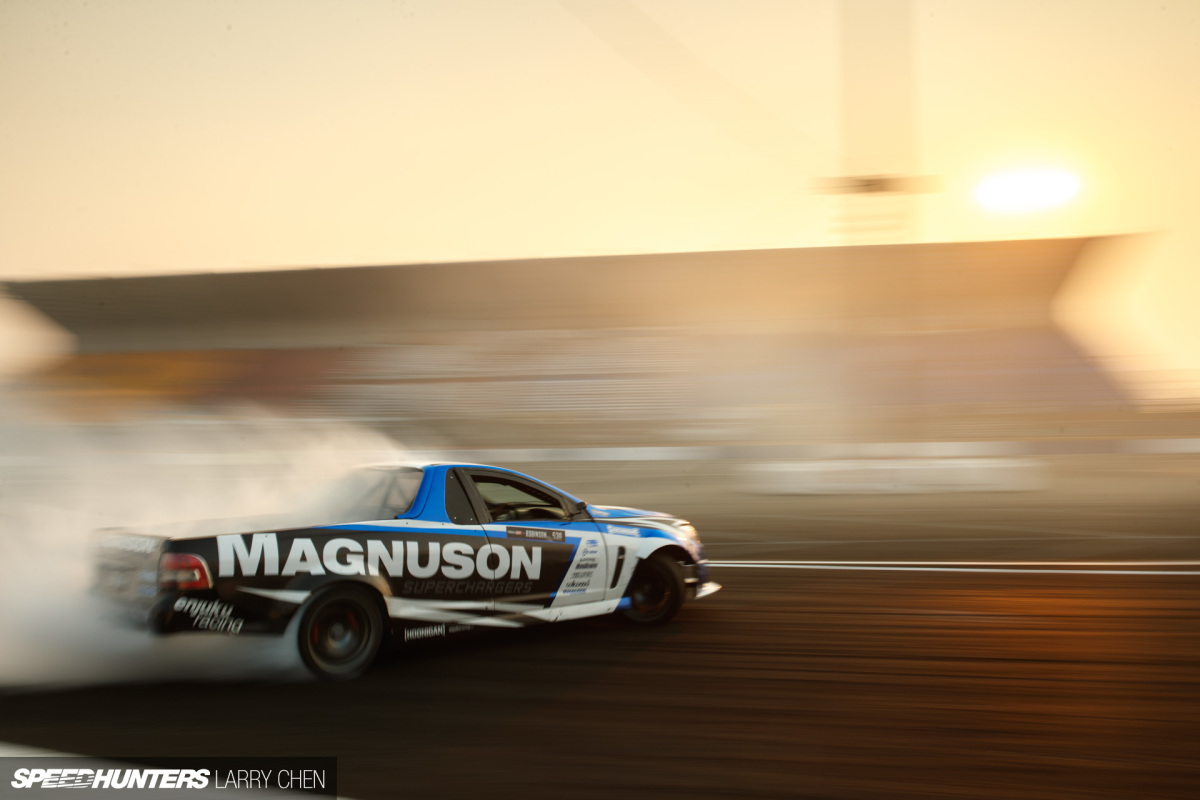 Josh Robinson's 1000hp HSV VF Maloo ute is one of the most unique drift cars on the grid now. We ran a spotlight on it a while back.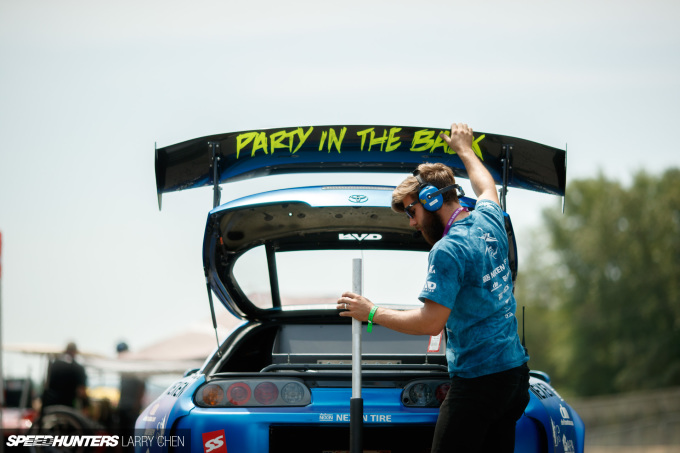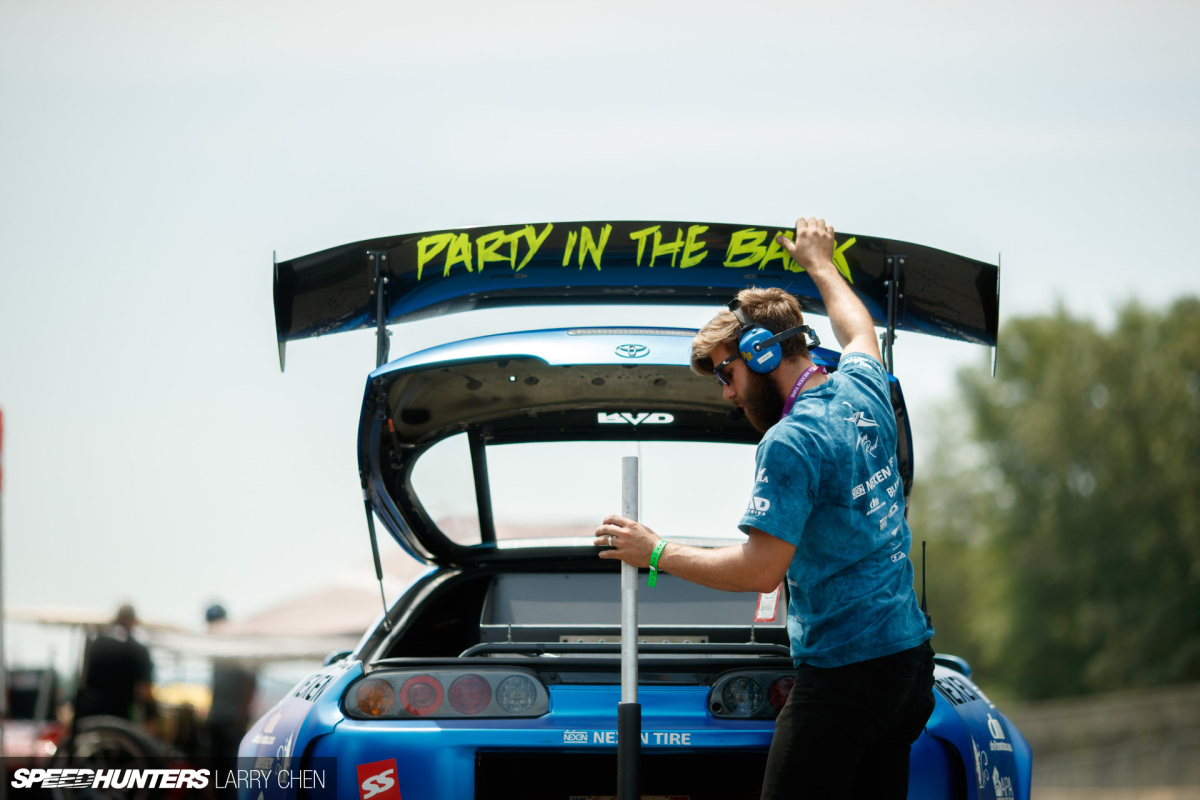 Business up front courtesy of a 2JZ, and a party in the back.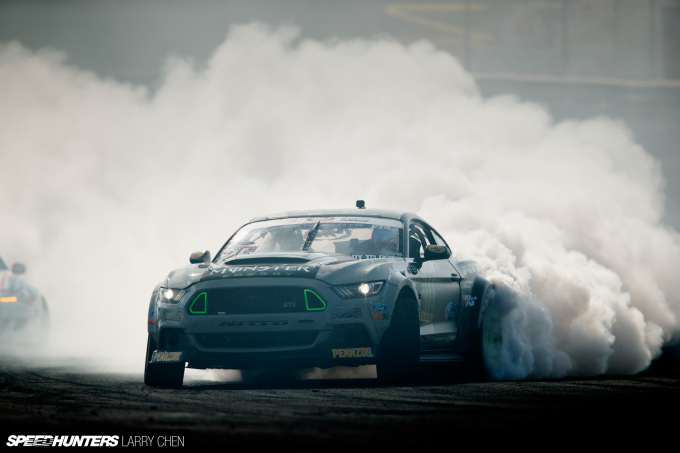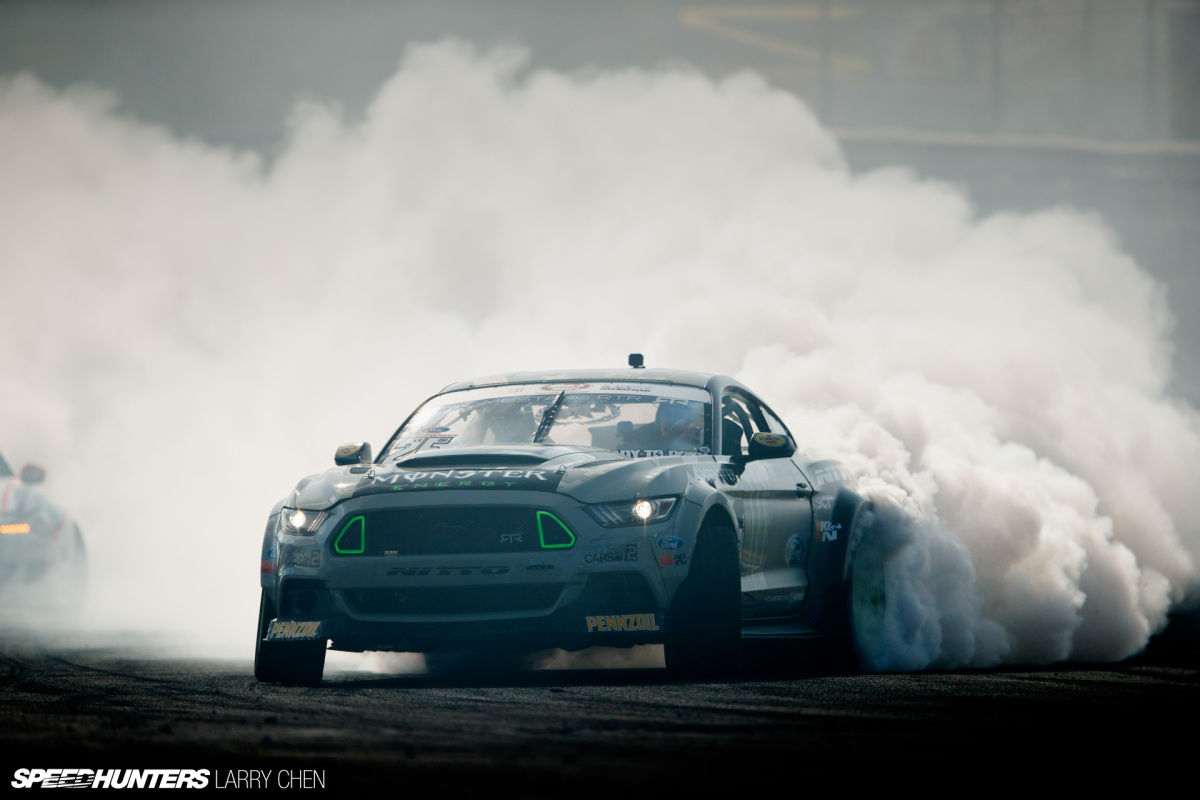 Vaughn Gittin Jr.'s livery this year is probably my favorite yet. It simple, yet looks so mean from the front.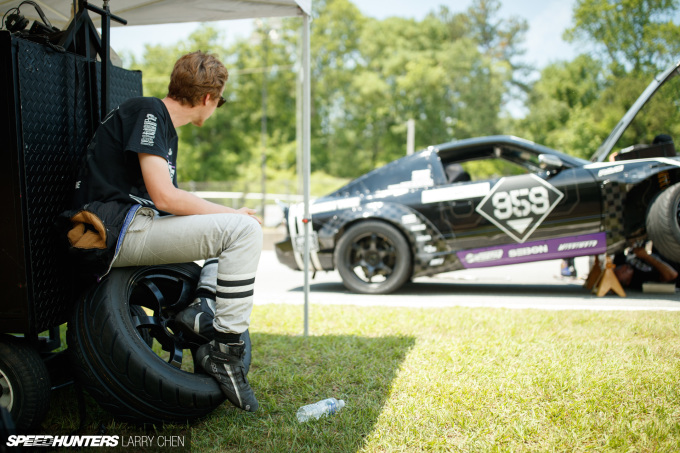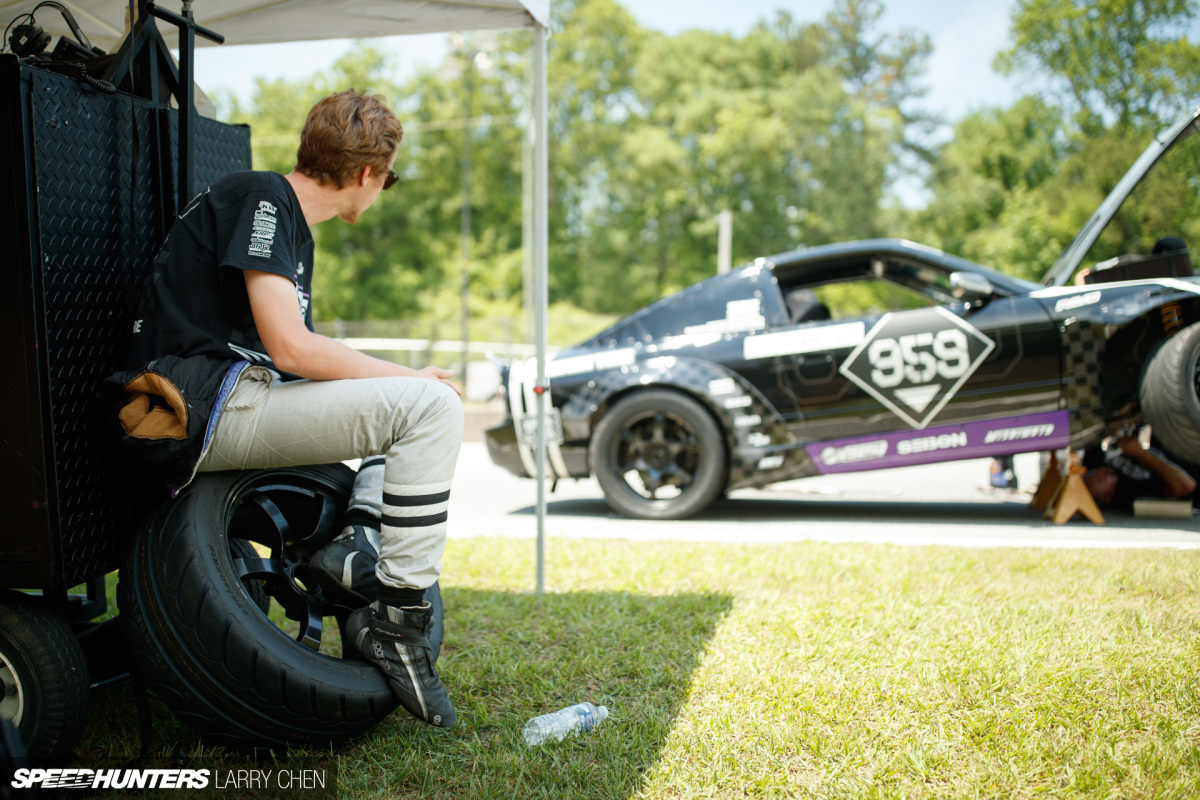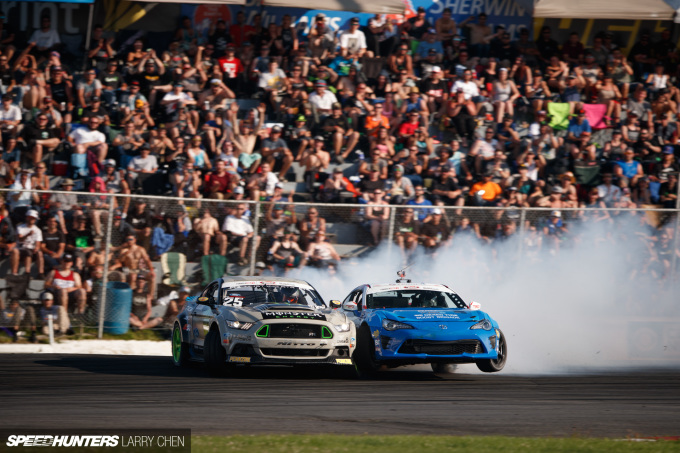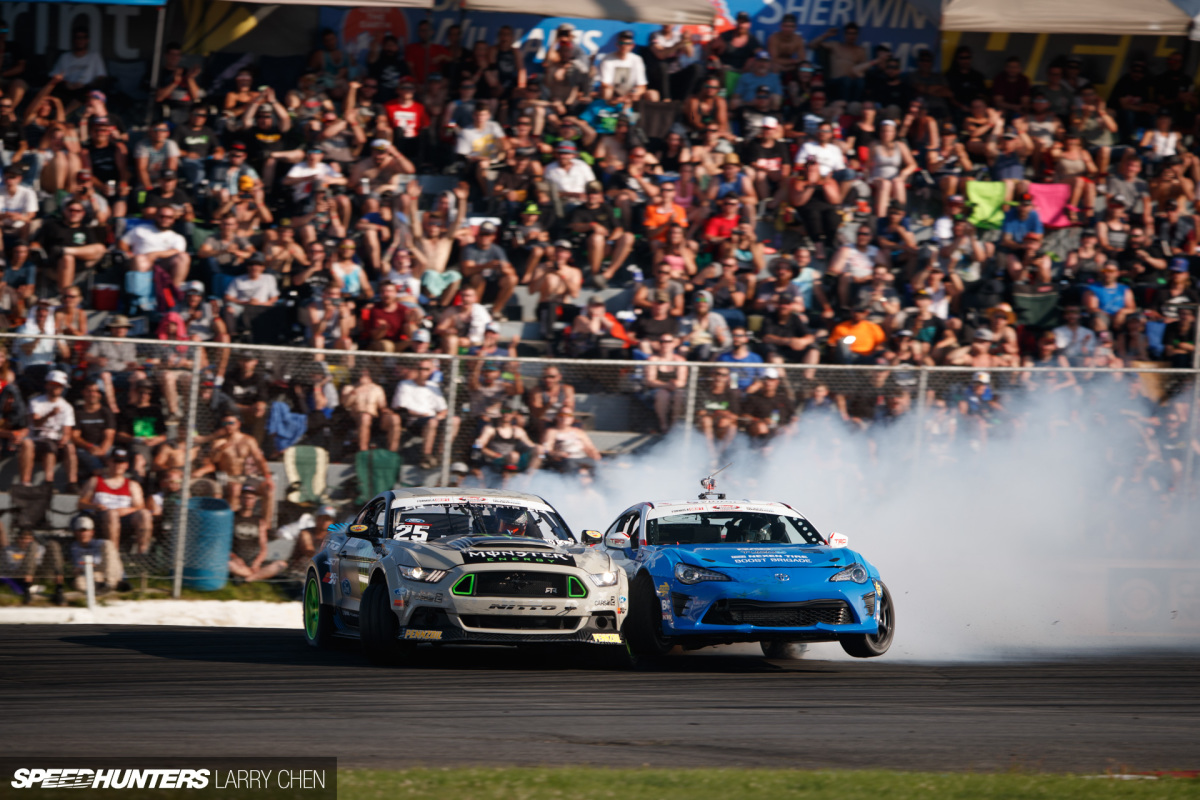 More three-wheeling action courtesy of Jhonnattan Castro, but this time it was due to major contact with Vaughn.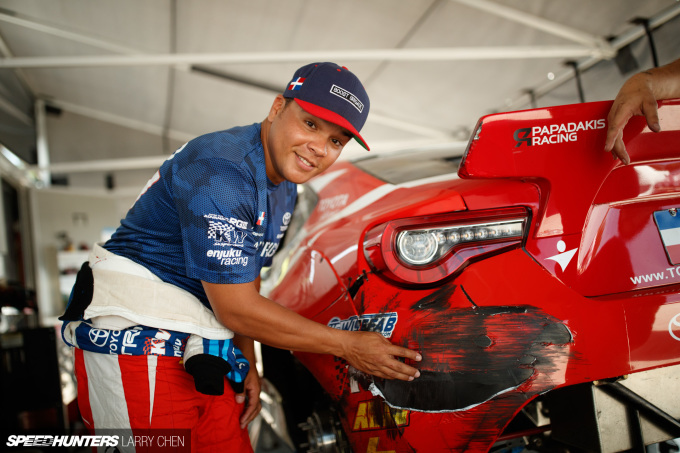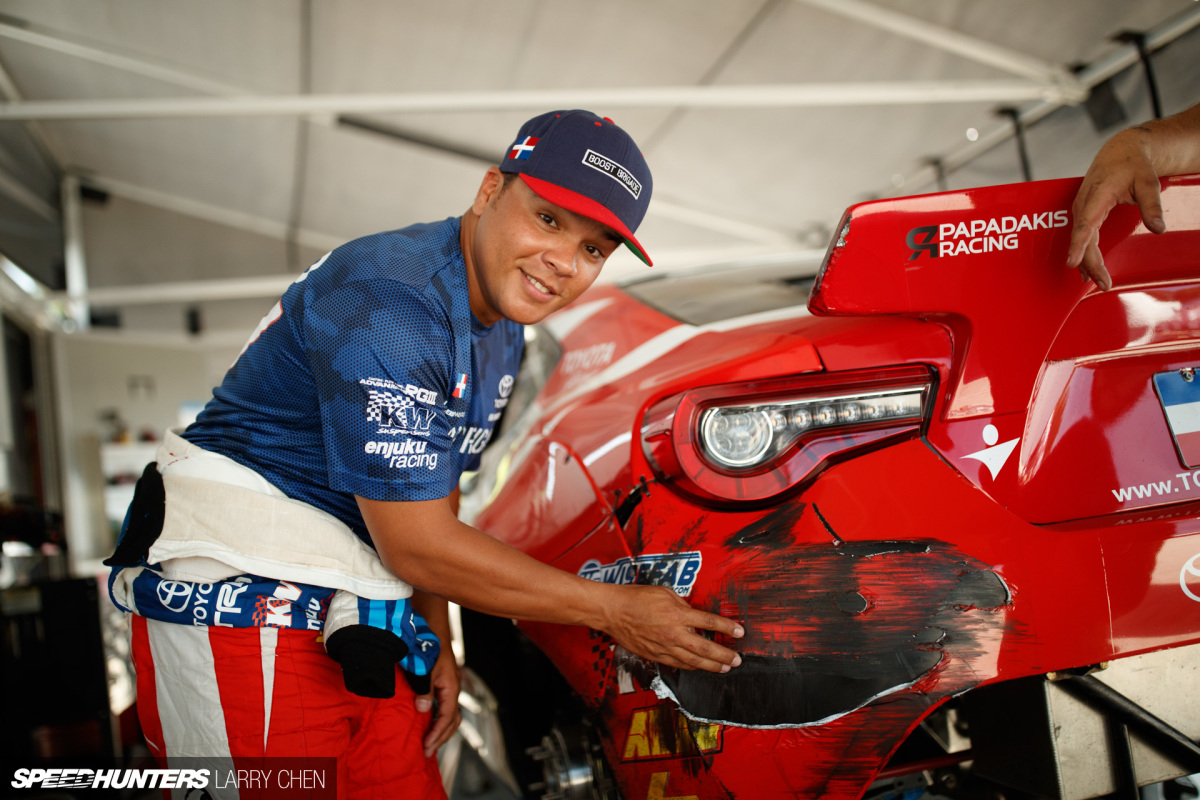 It's a good day when you can look at your wall rub and smile about it.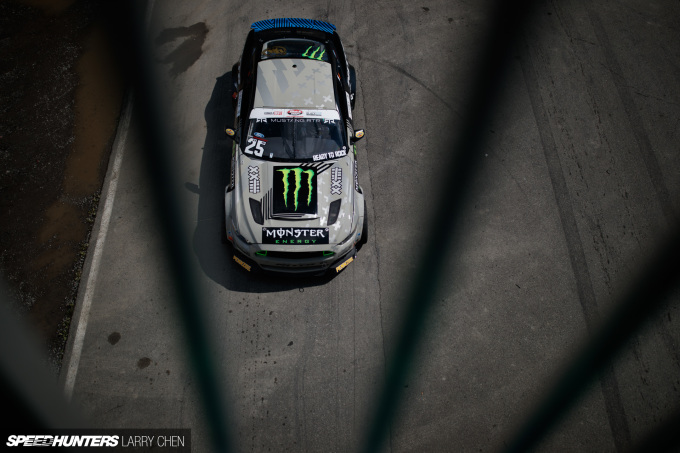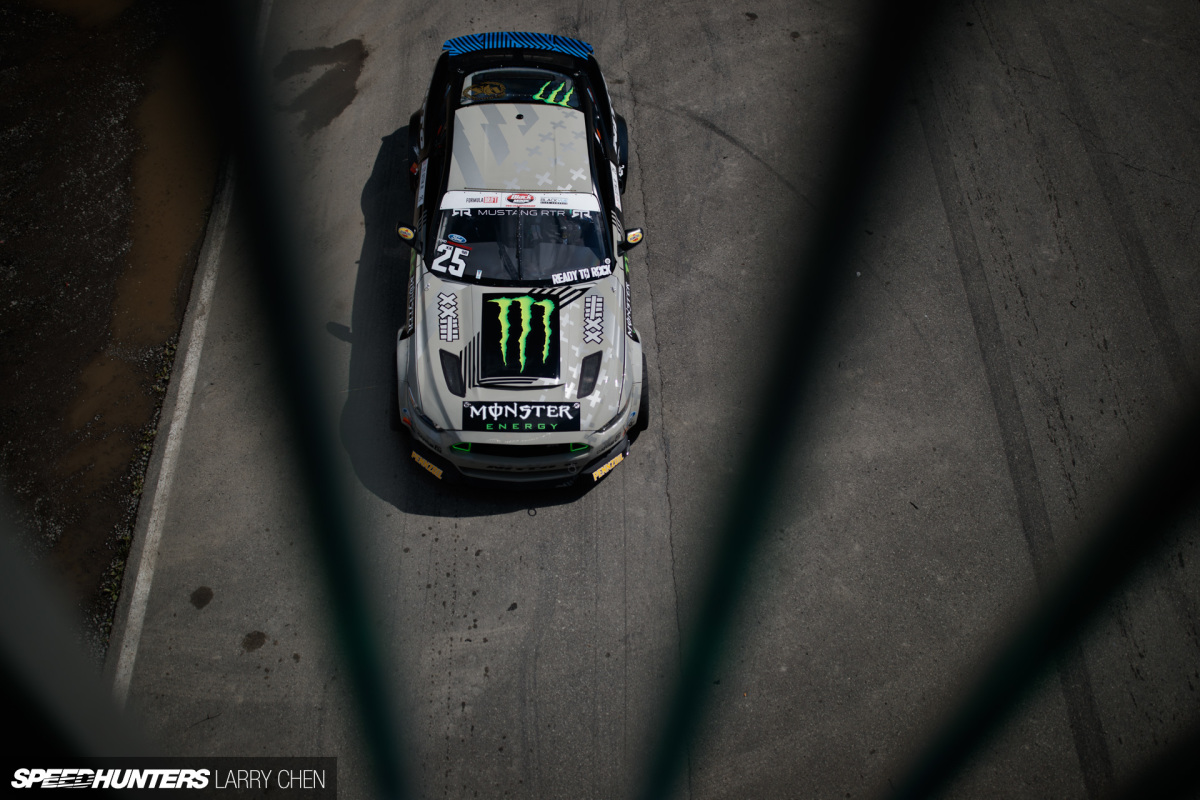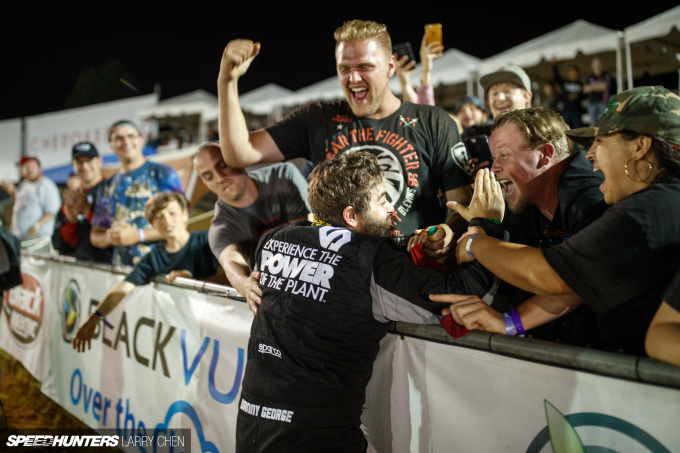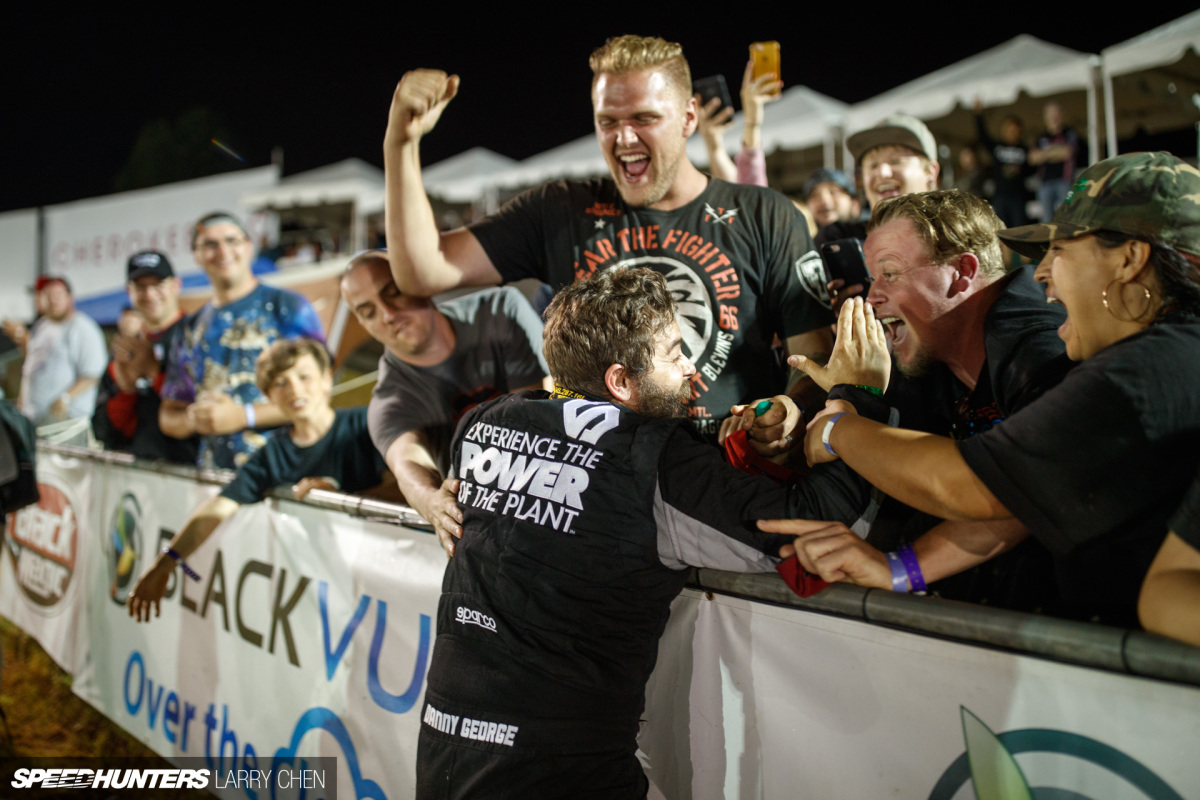 The fans love the 'People's Champ'. Danny George qualified in 1st position at Formula Drift Atlanta in Pro2.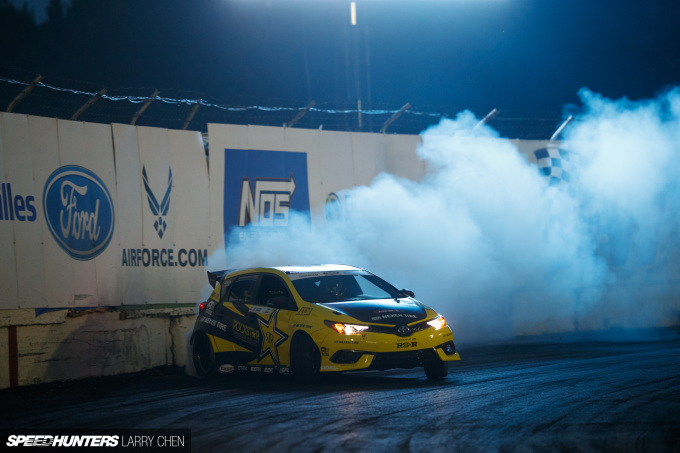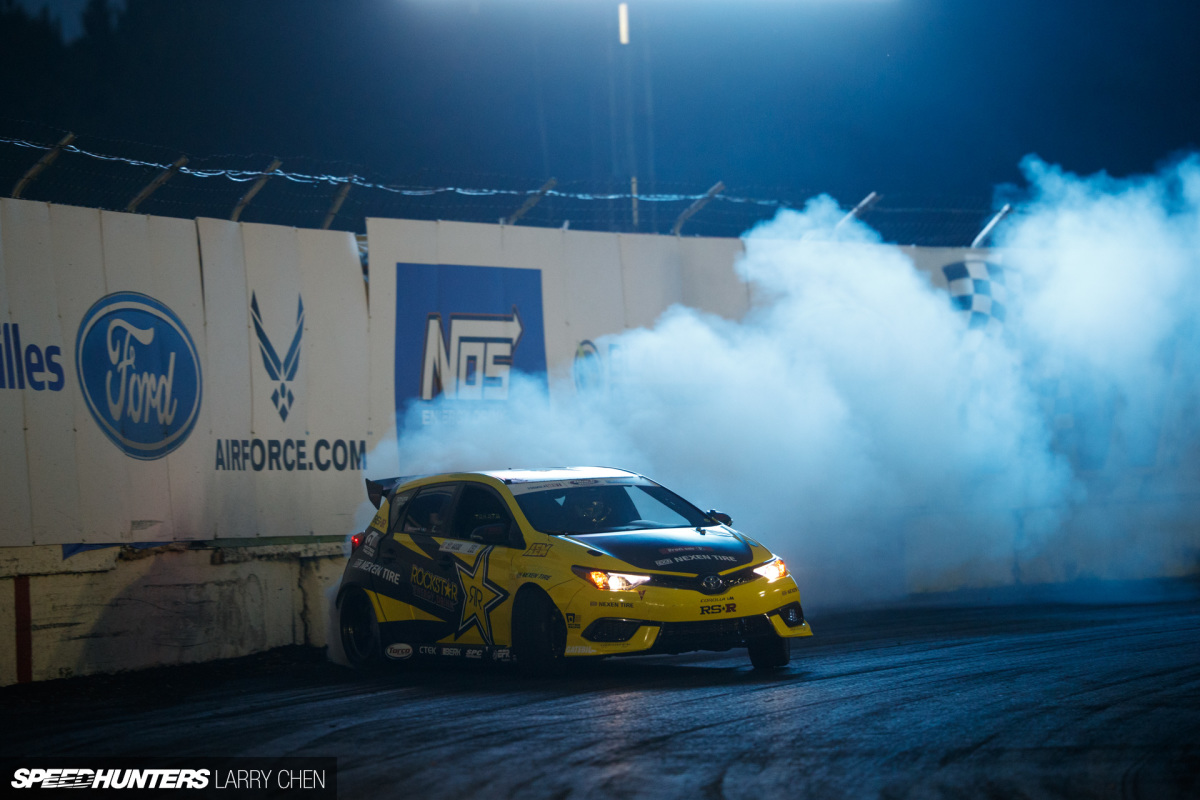 The jumbo-tron lighting up Fredric Aasbø's tire smoke, which I thought was pretty cool.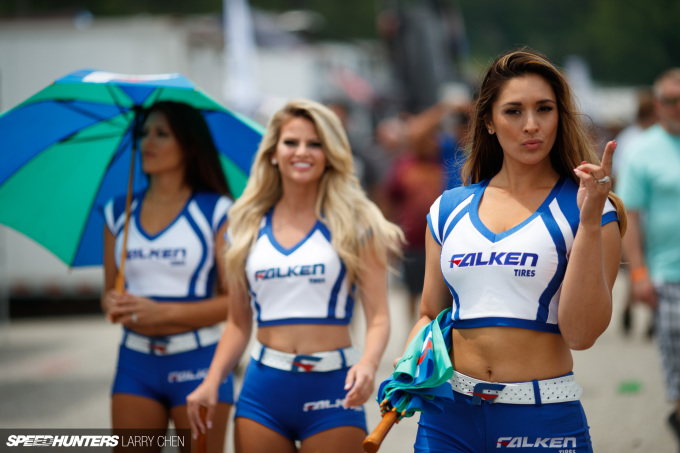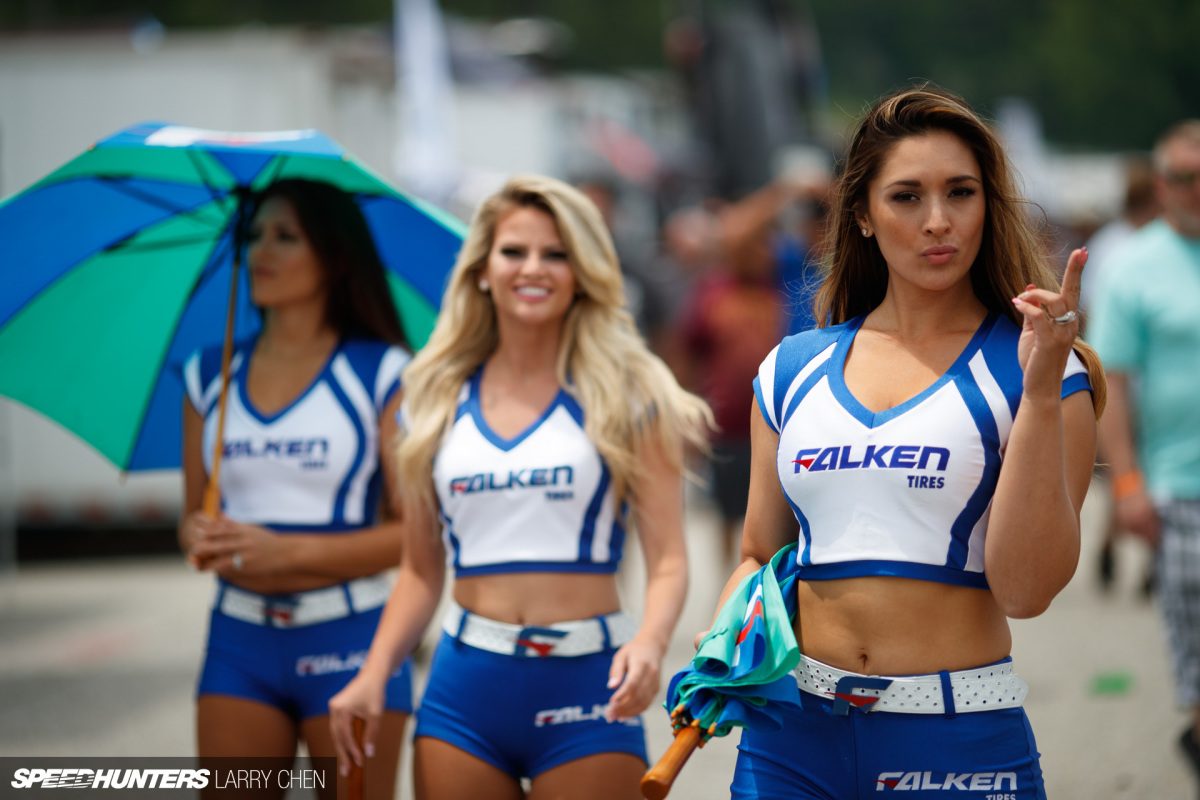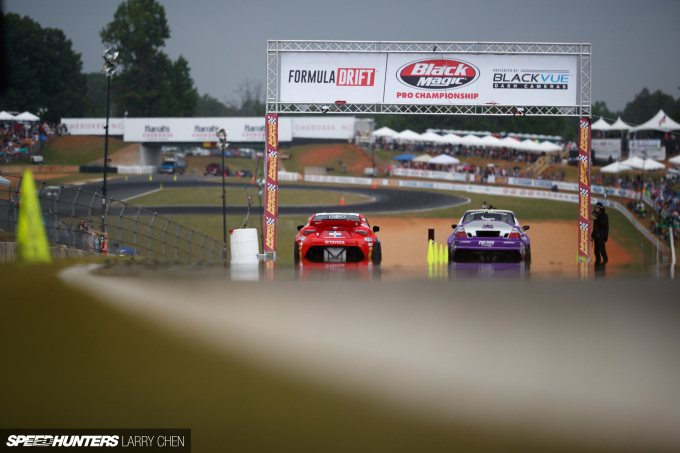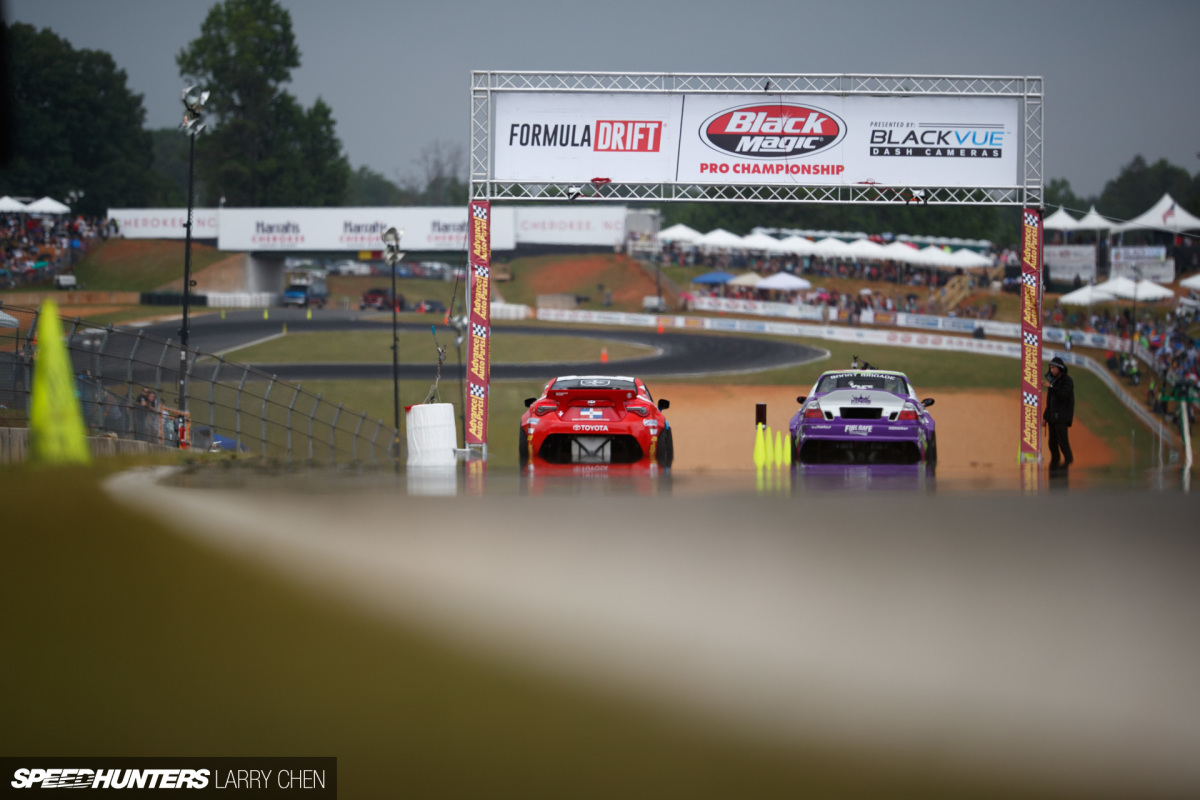 Even though it was a bit cloudy, the ground still retained quite a bit of heat which allowed for these reflections at Road Atlanta.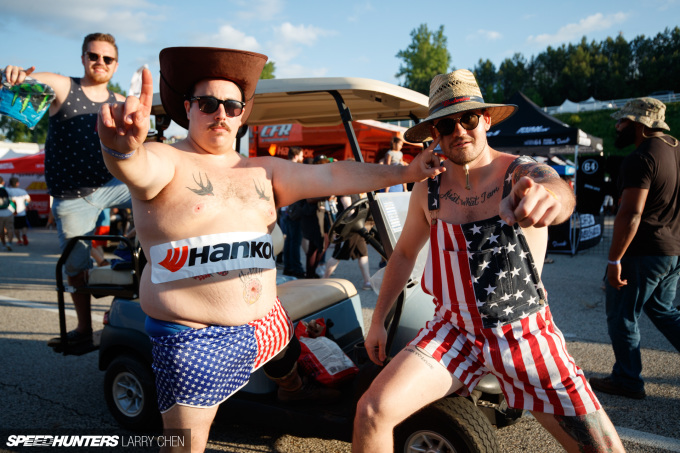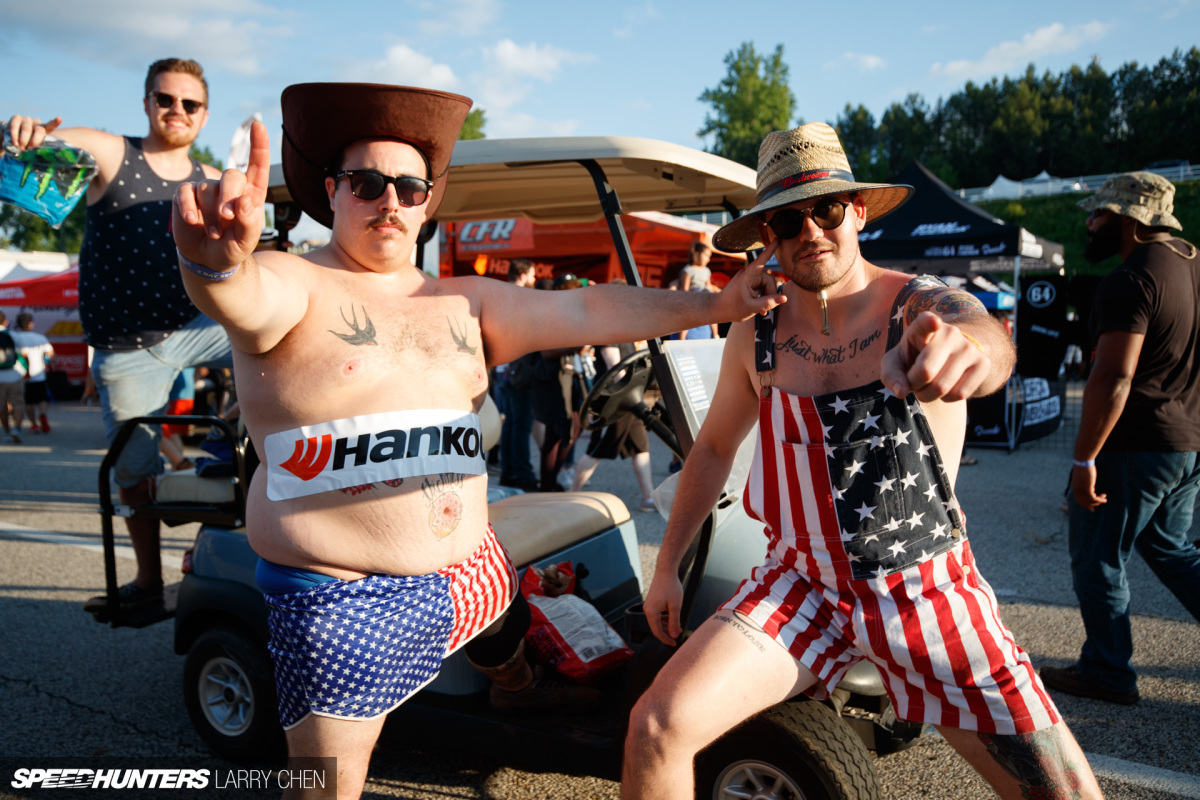 The fans in Atlanta always take it to another level – and sometimes beyond.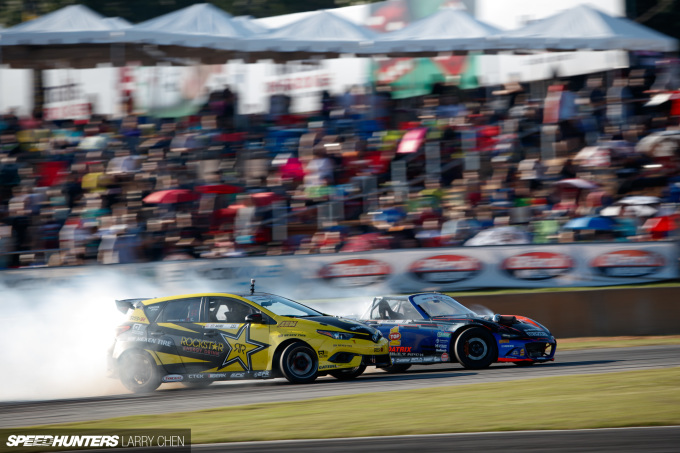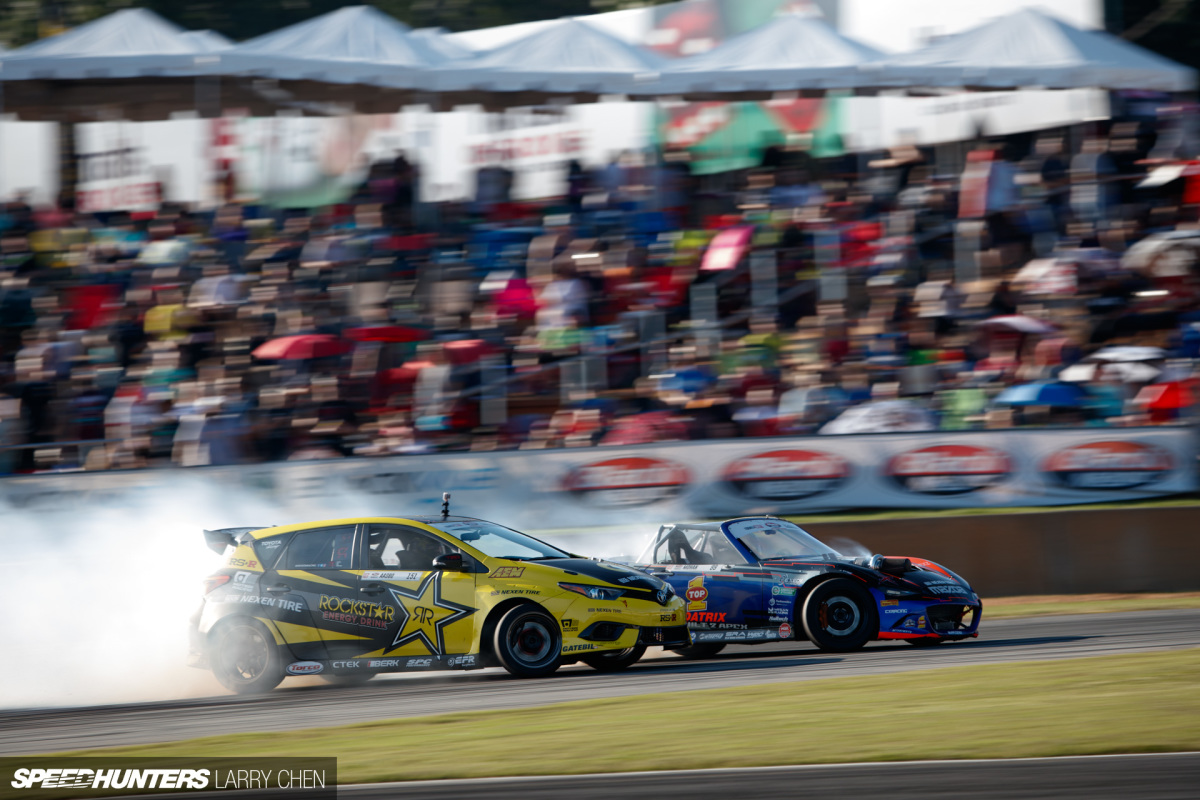 One of the major deciding match-ups of the championship. If Fredric did not lose to Kyle Mohan in this battle, the championship may have been much closer.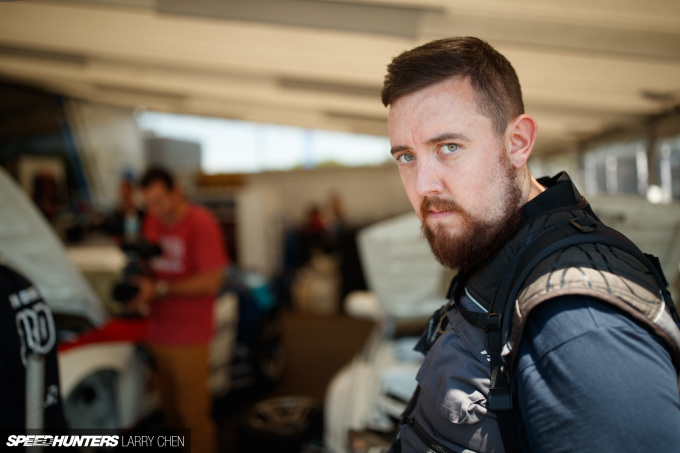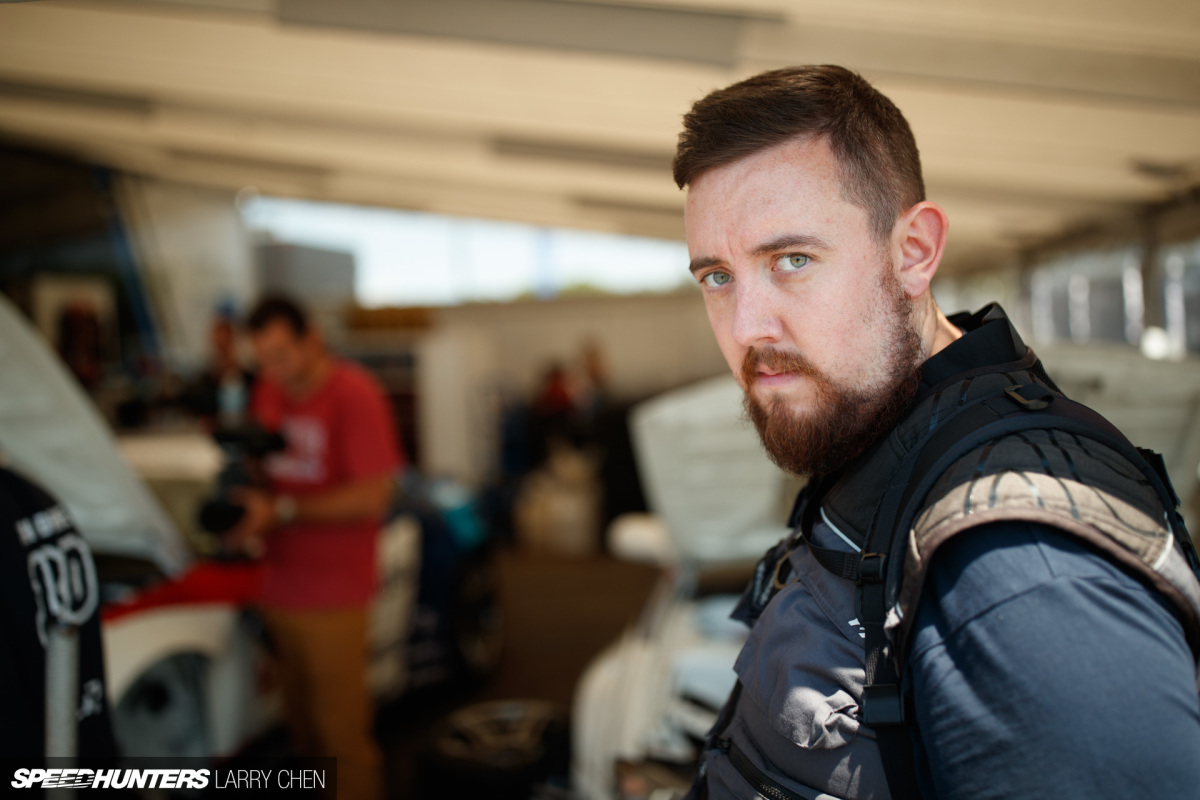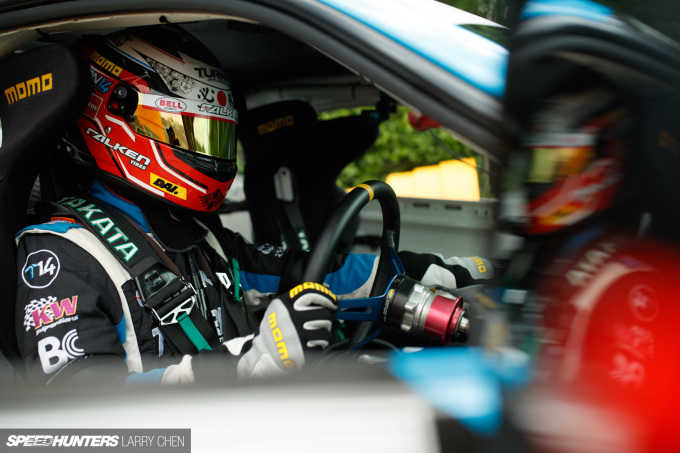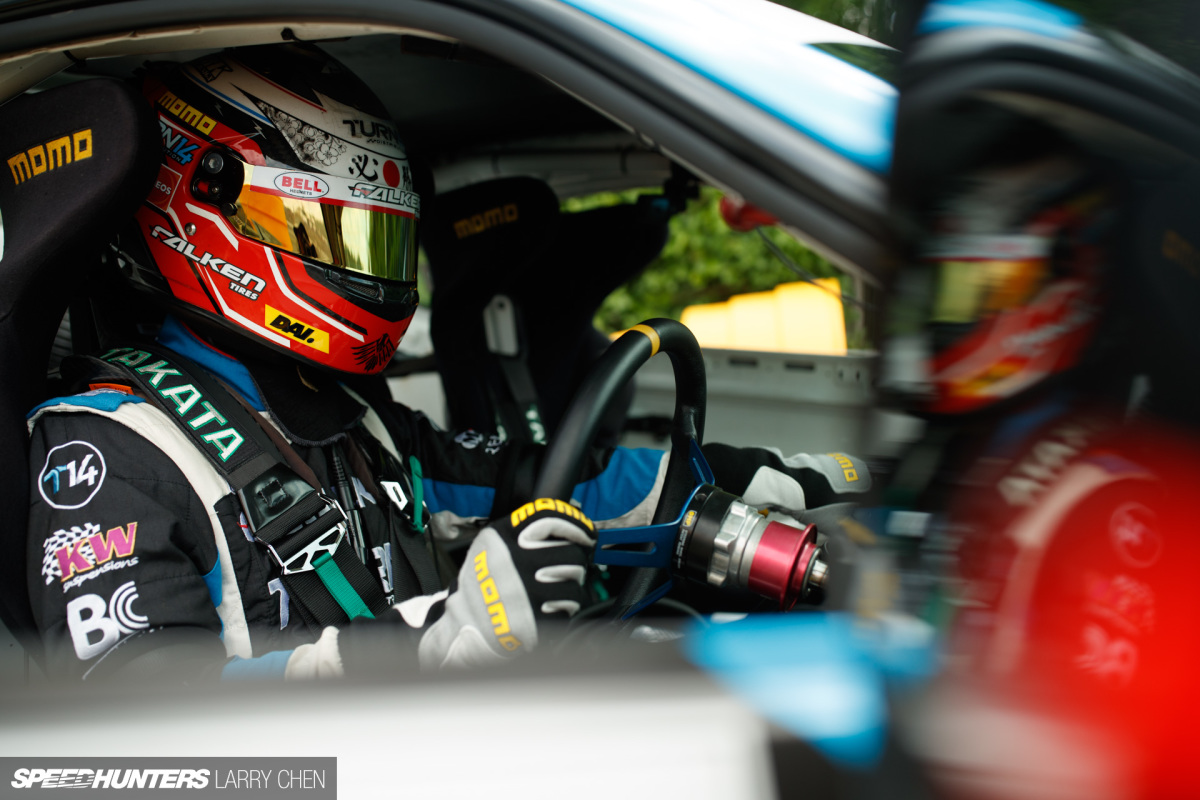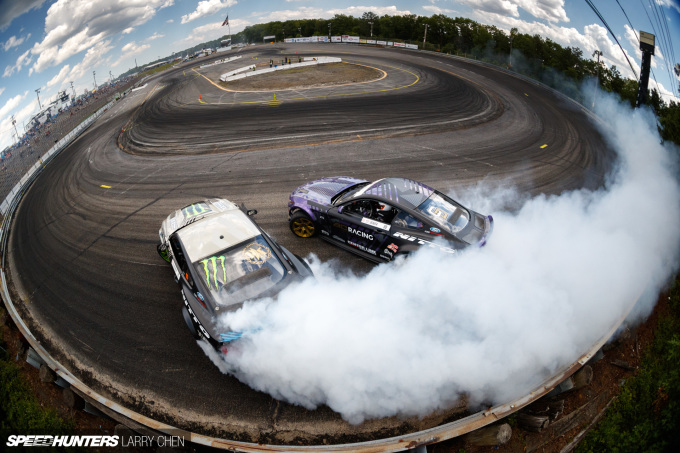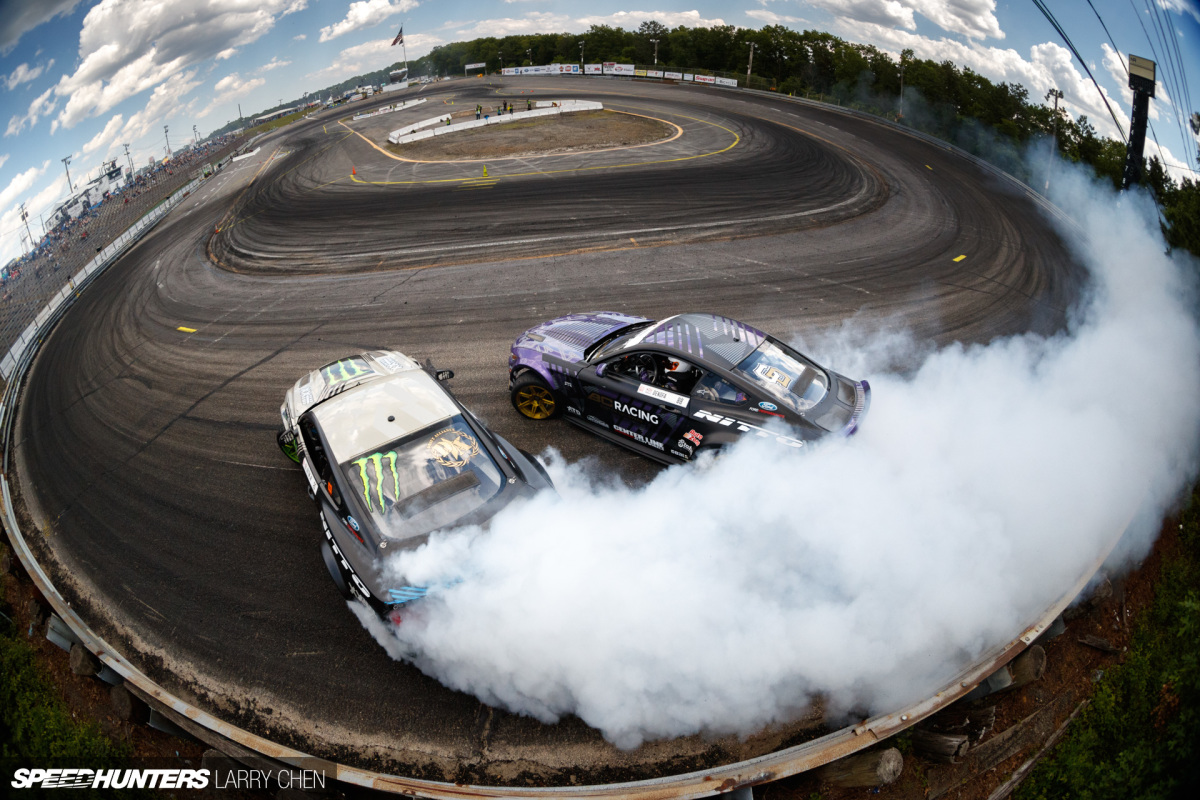 It's always fun to watch these two Mustangs battle.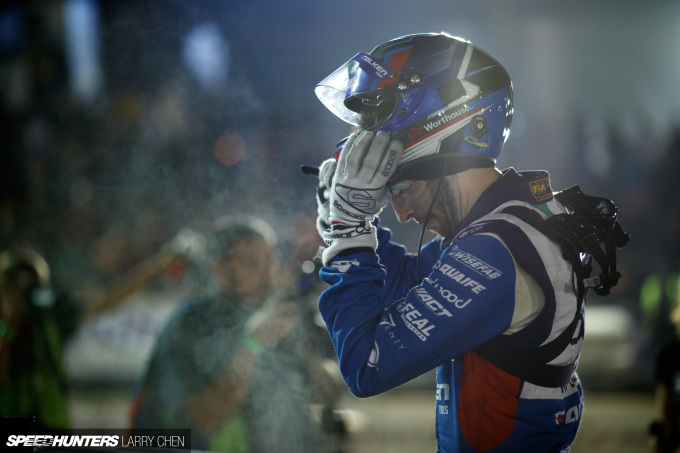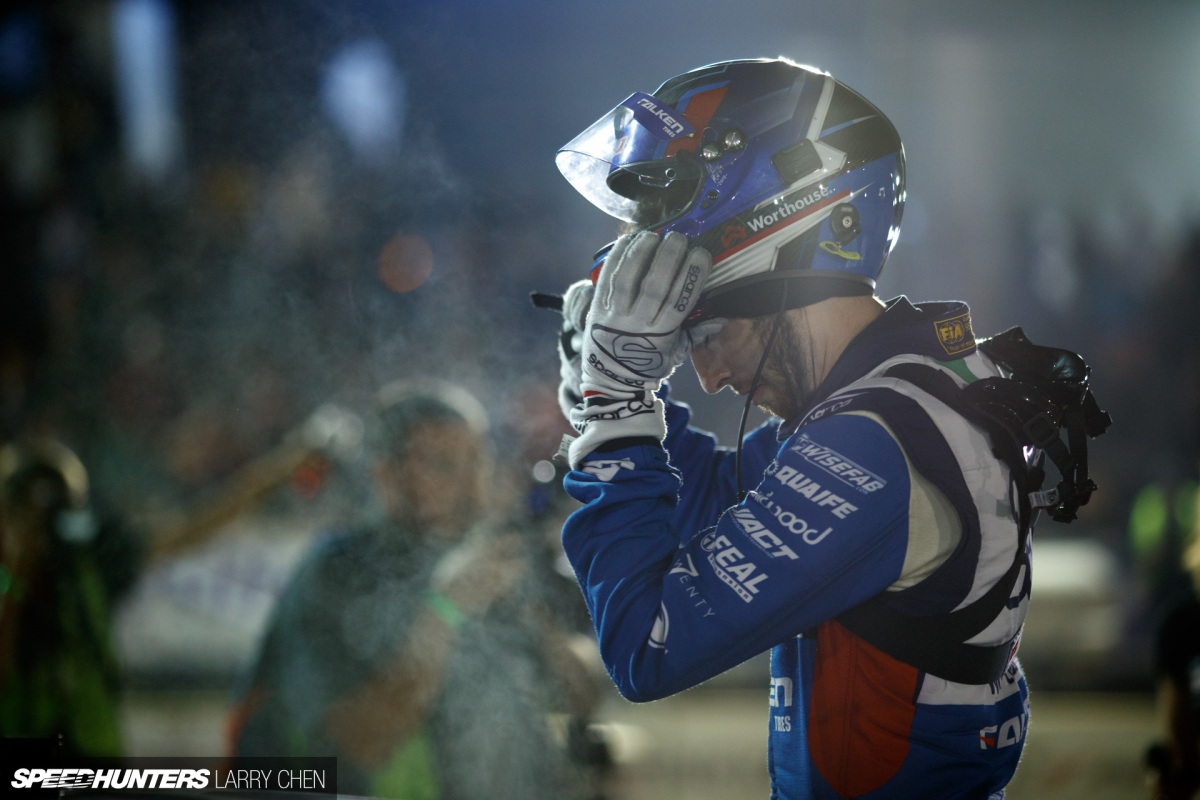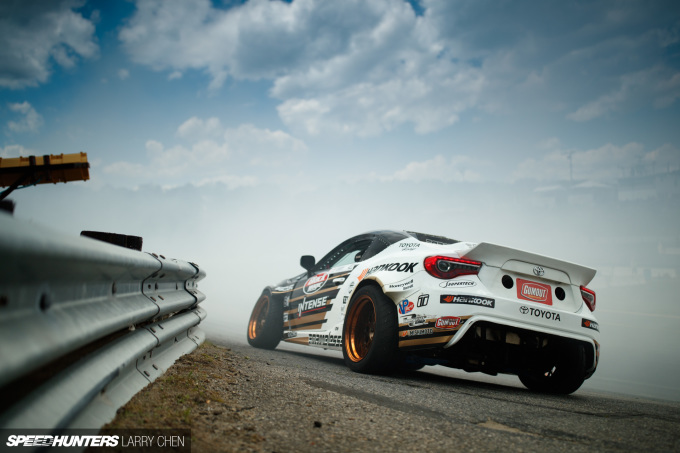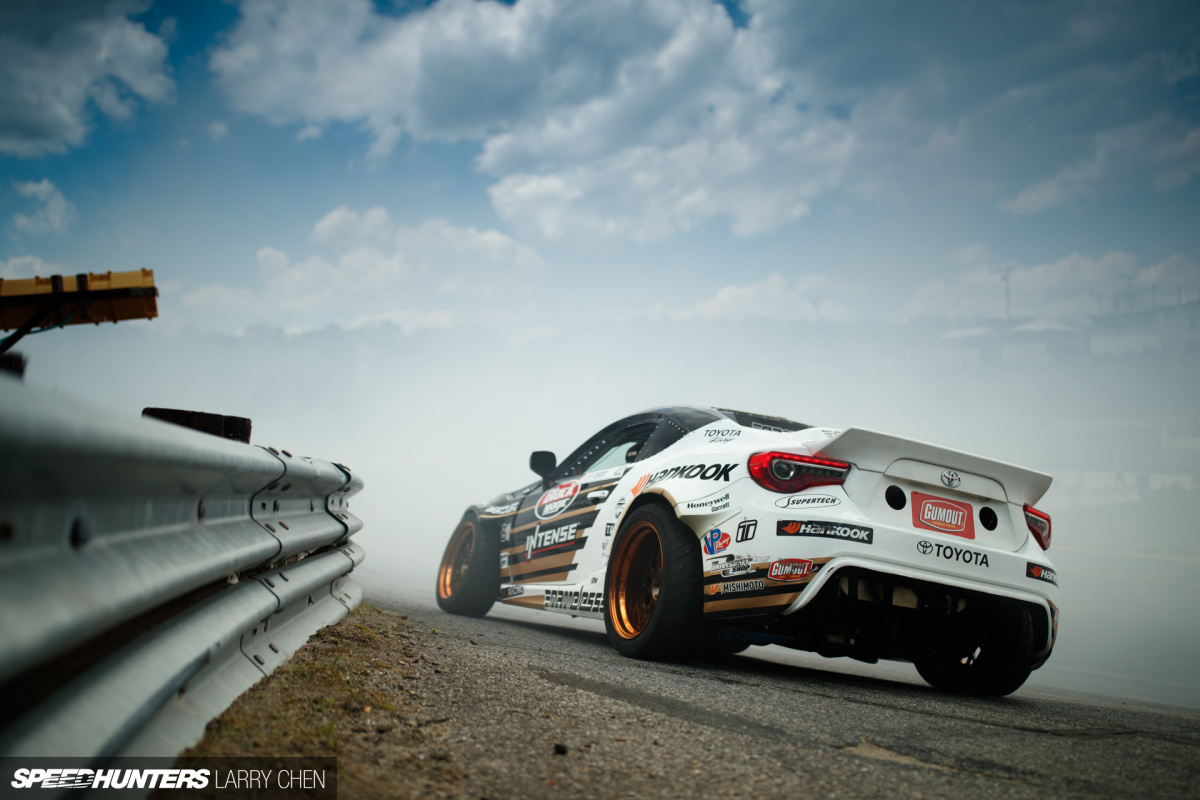 Enter the gauntlet, otherwise known as Wall Speedway's bowl of smoke.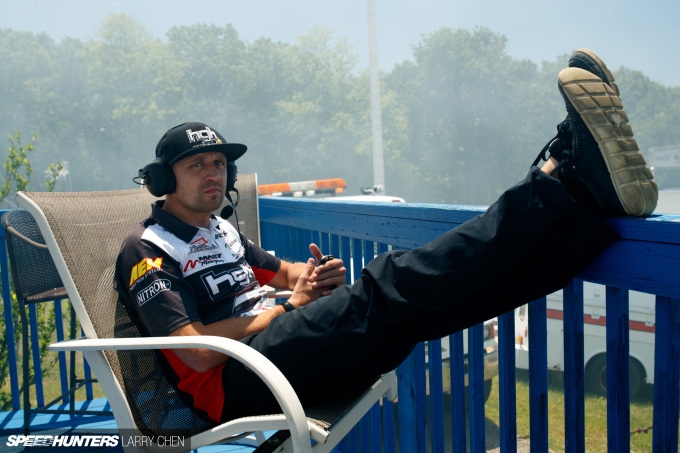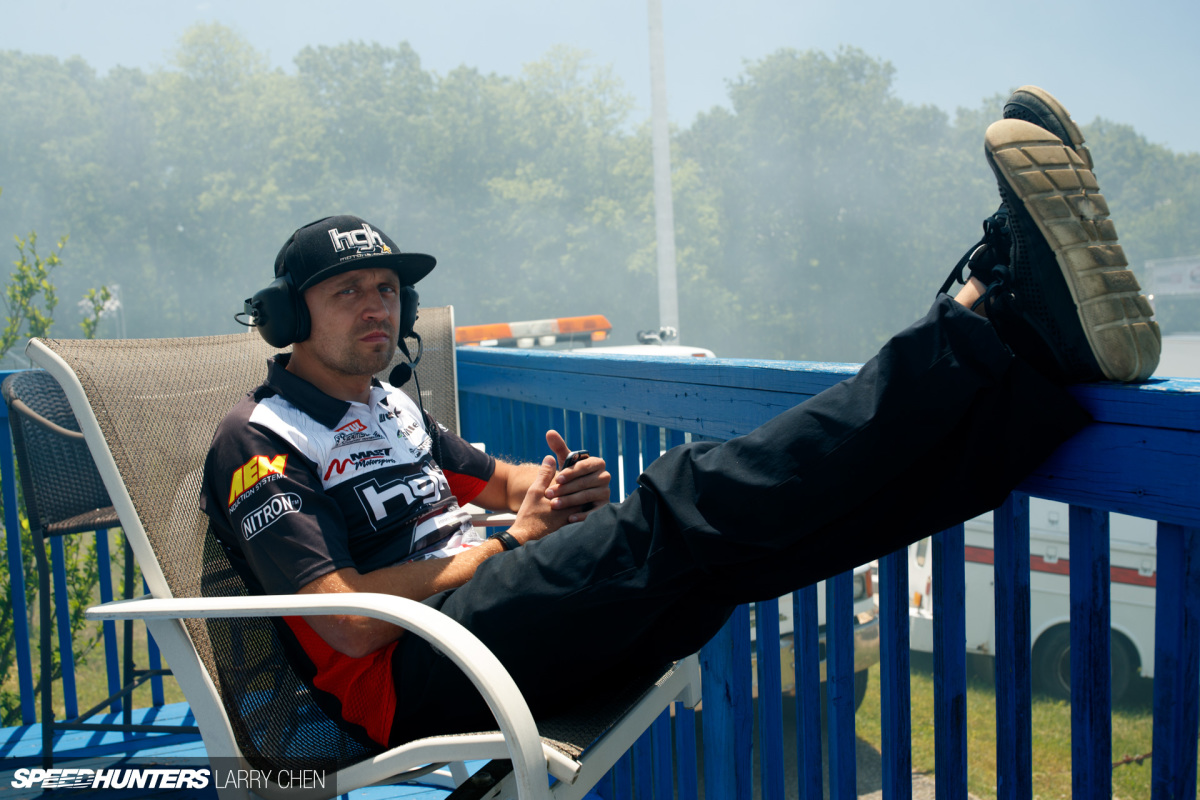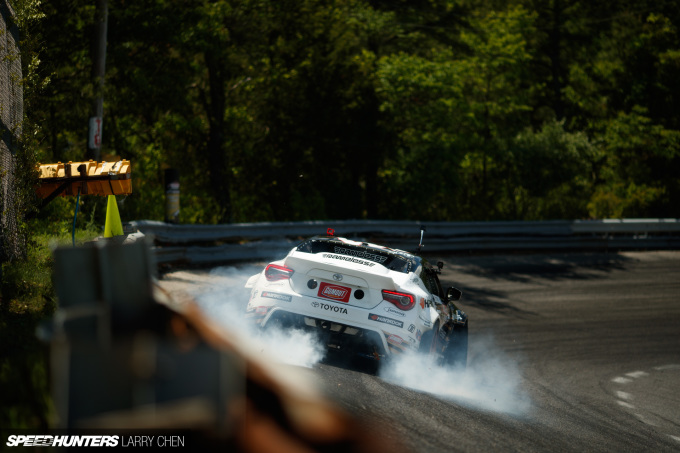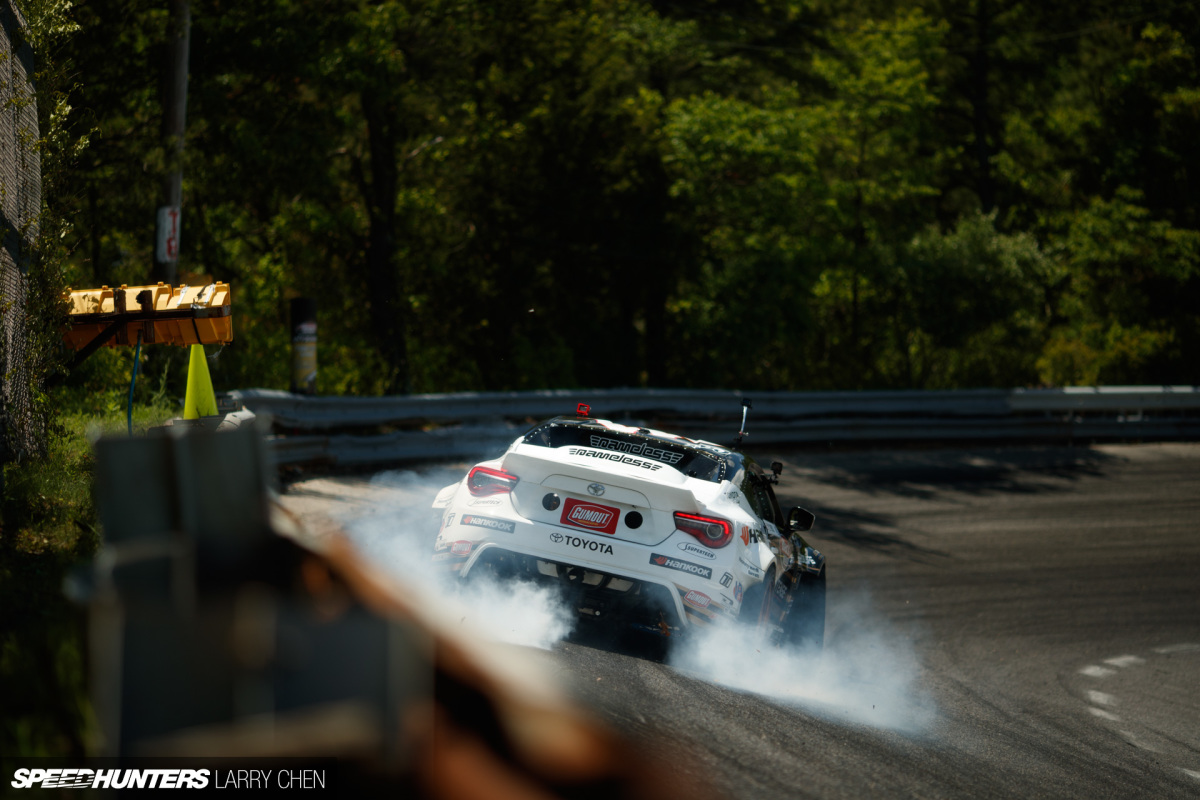 I love this angle from Wall Speedway as it really shows the commitment these drivers have initiating onto the bank.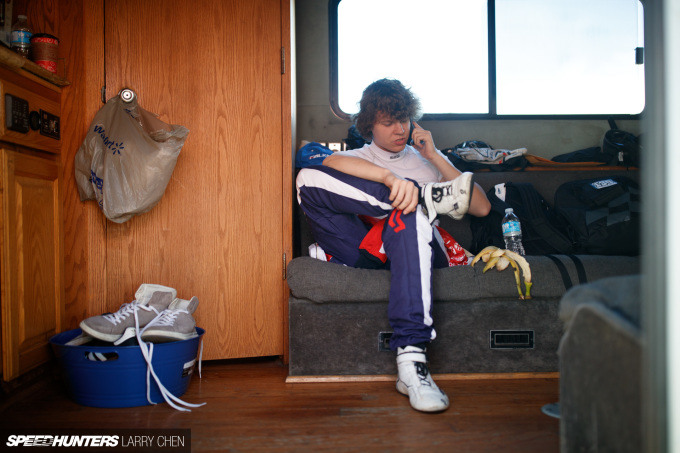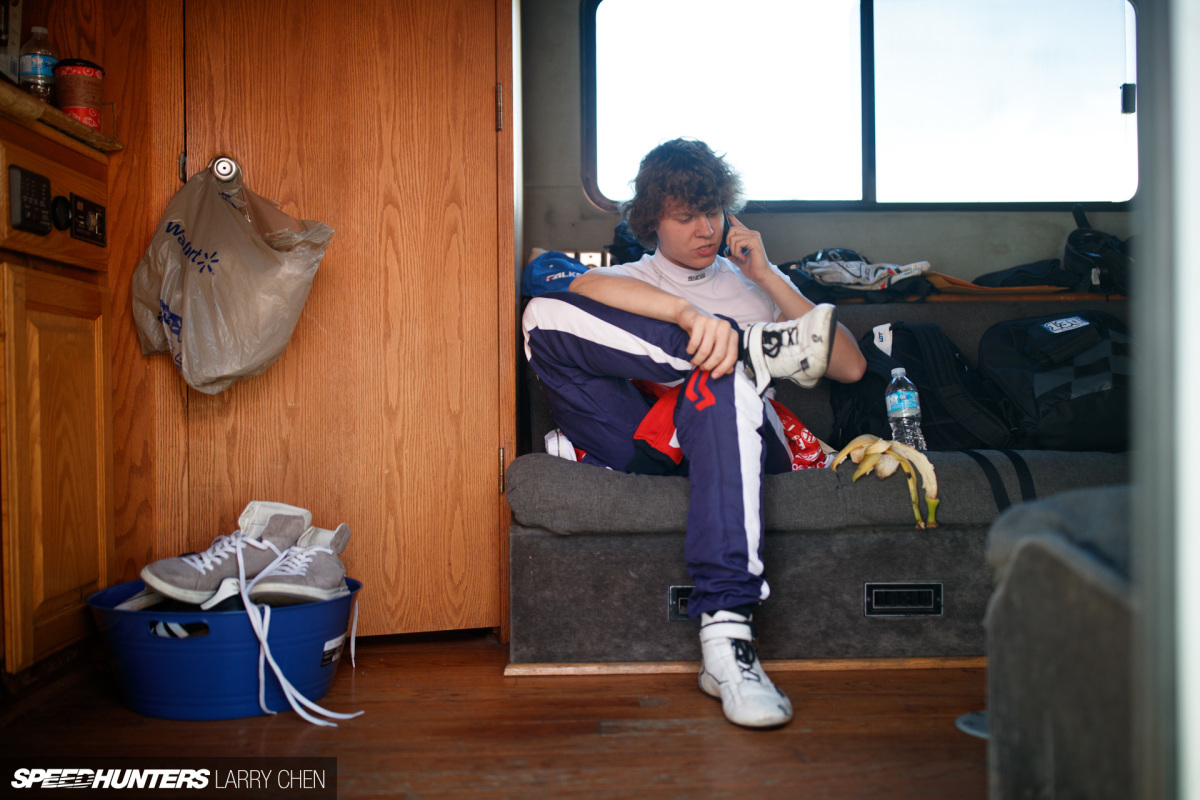 Ordering pizzas? Or calling in a hit? We will never know.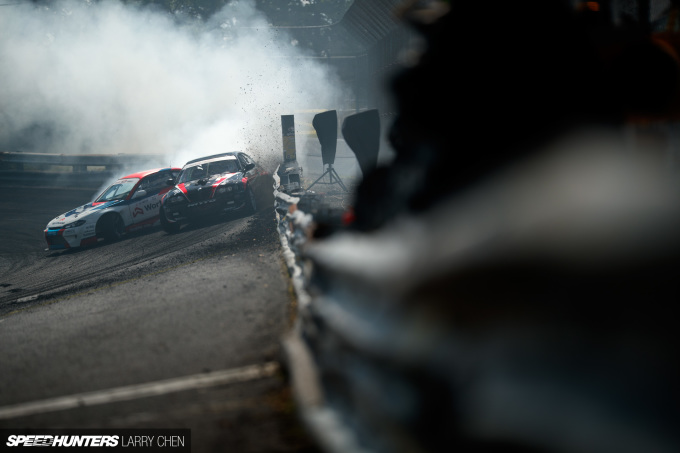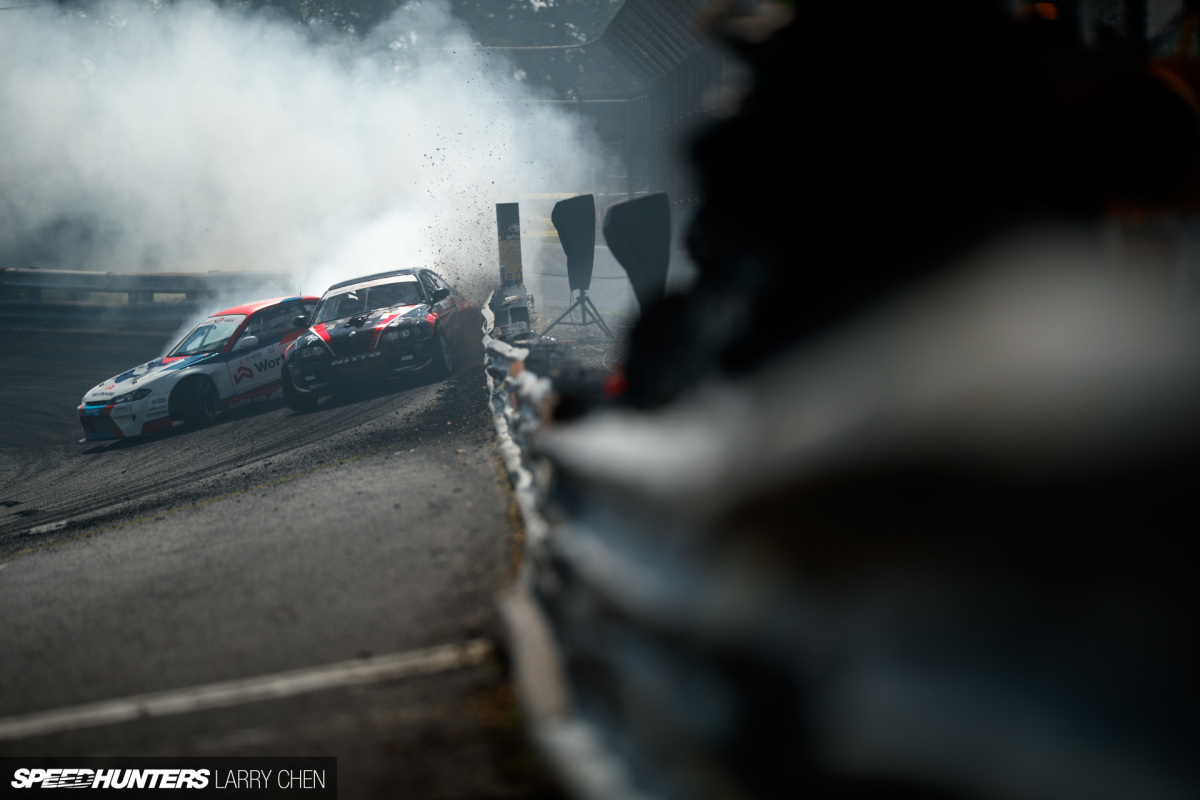 A scary moment for sure, but luckily for Alex Heilbrunn there was no major damage.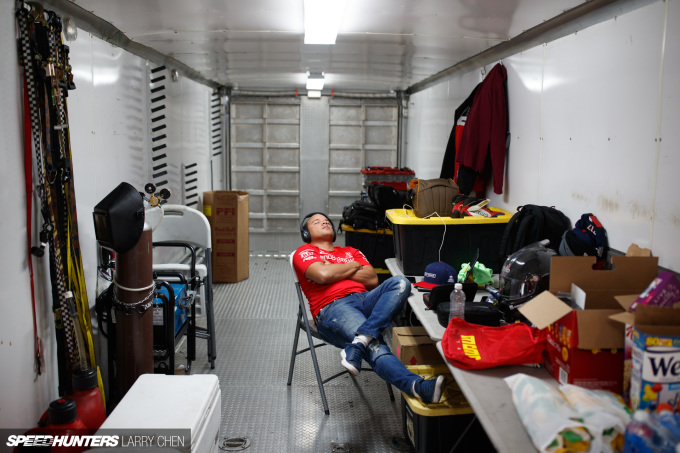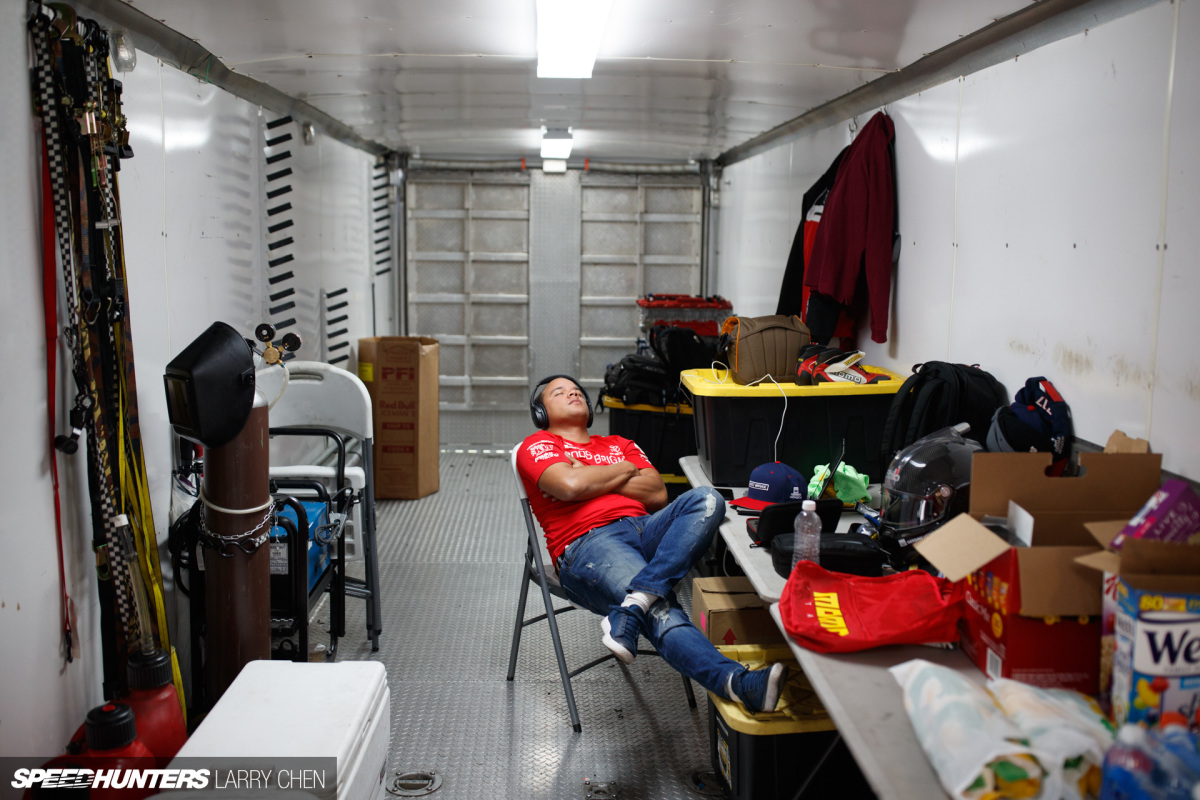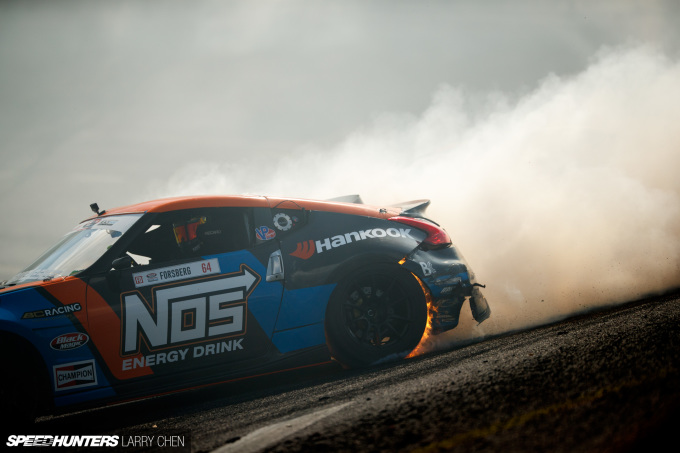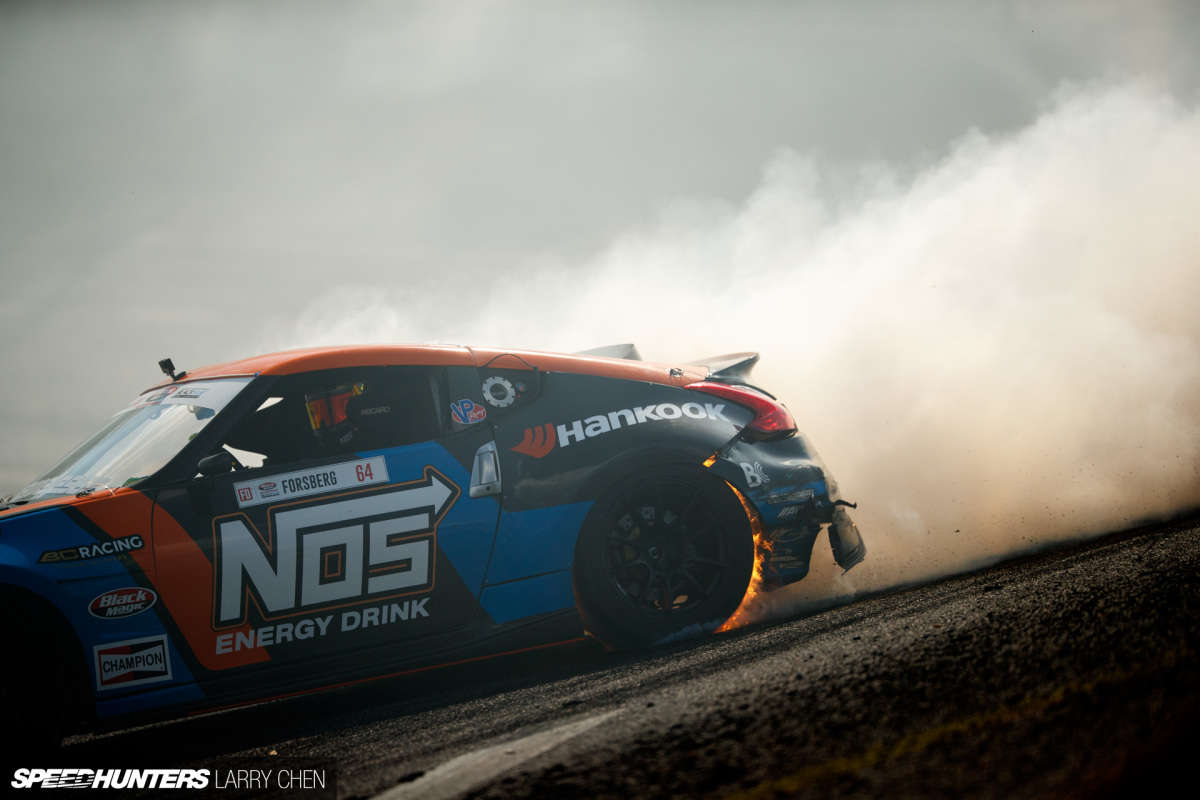 Although Chris Forsberg's new twin turbo V6 setup has been troublesome, you can't deny how awesome it is every time he lights the entire back end of his car on fire.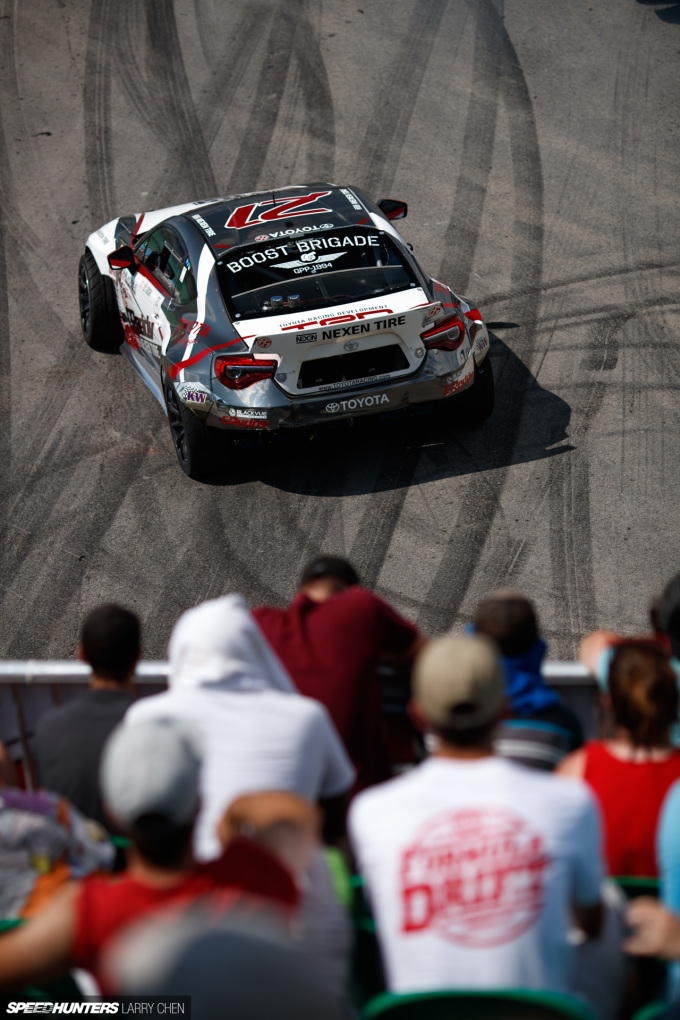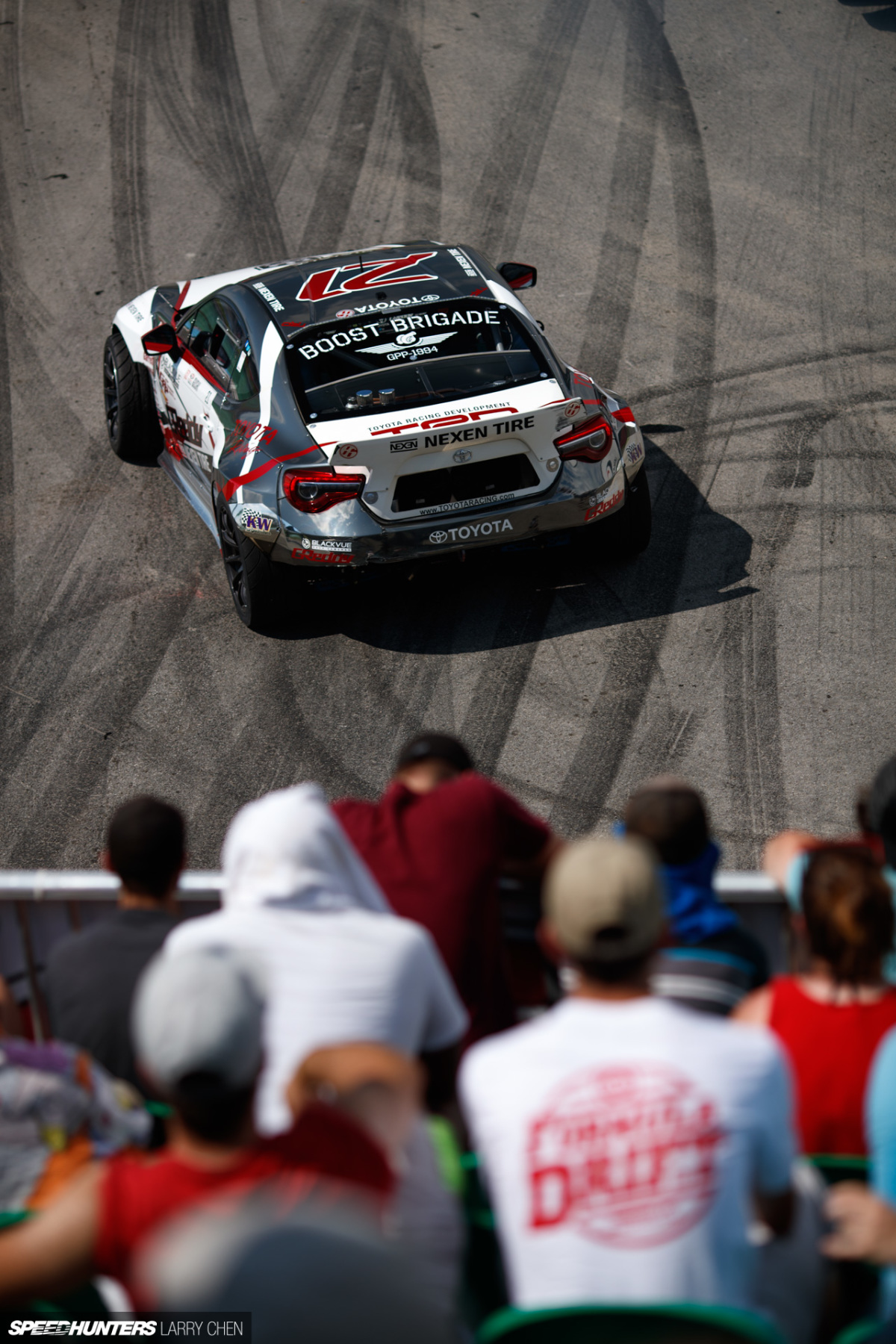 One of my favorite features of the Formula Drift Montreal course at Autodrome St Eustache is the way the stands are set up. The cars enter and exit the track right underneath the grandstands.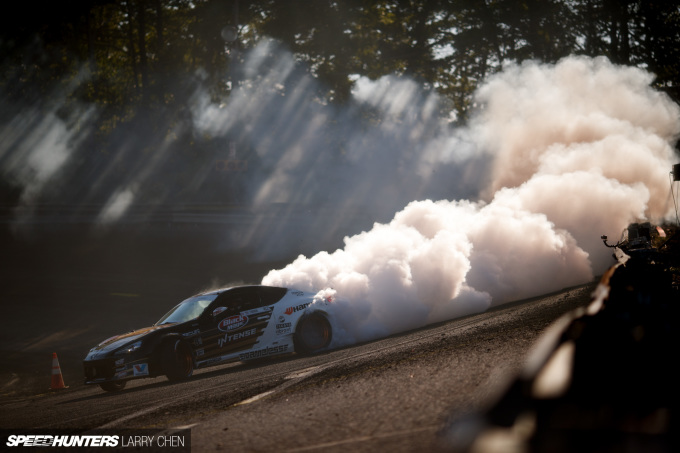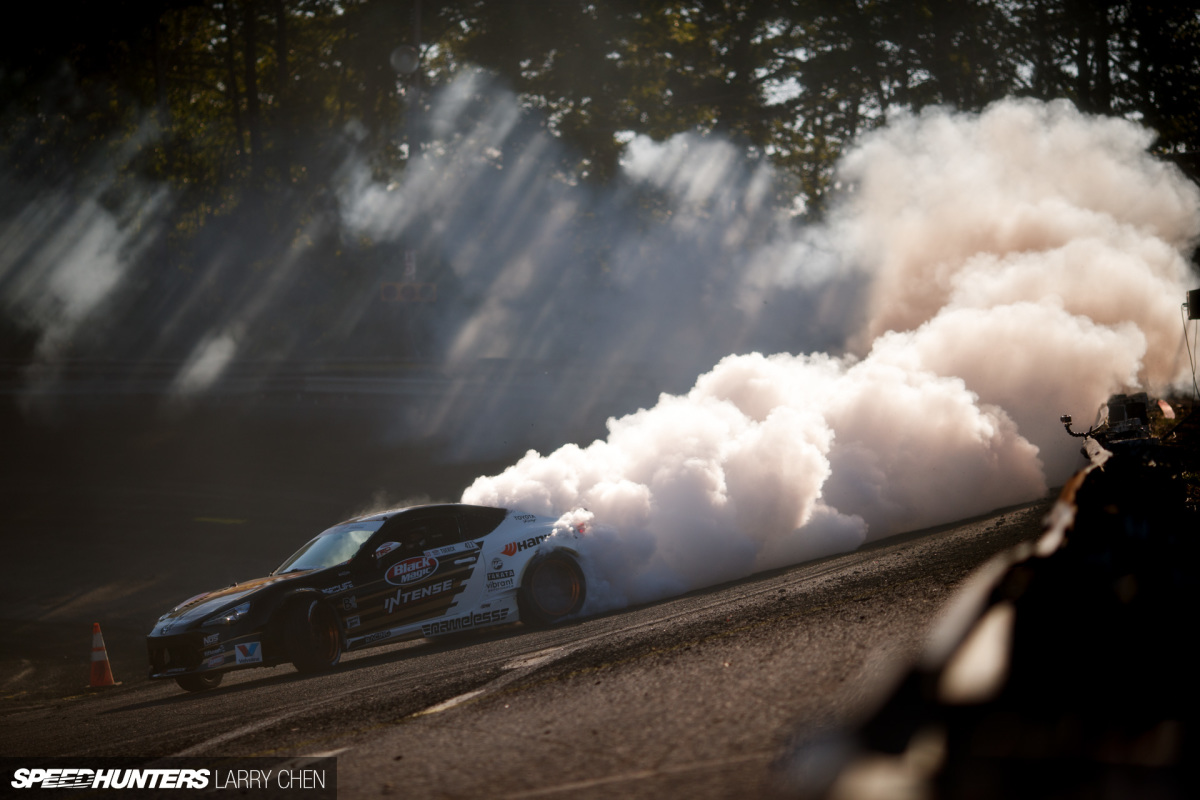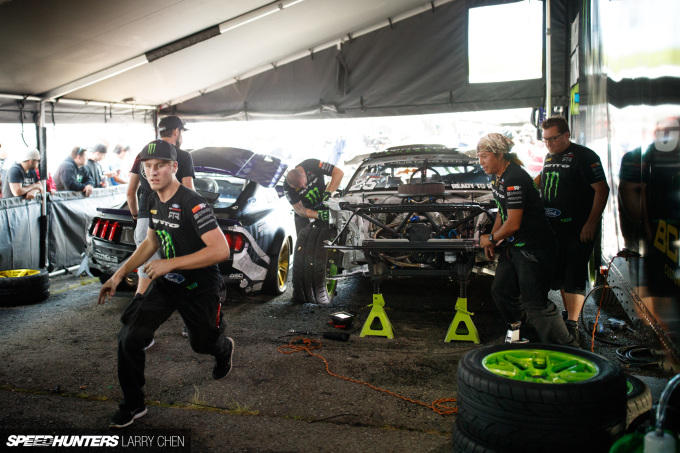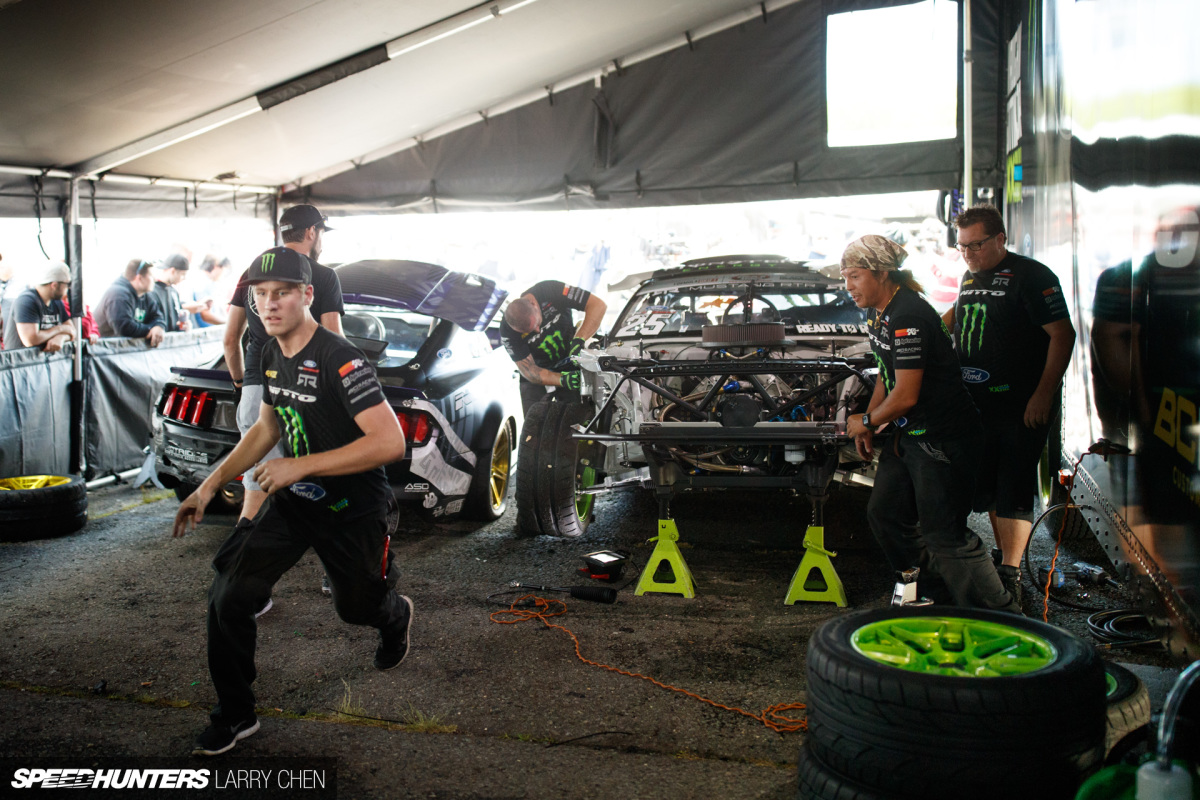 This was interesting to watch; both Chelsea Denofa and Vaughn Gittin Jr. crashed during practice and the team had to work very hard to get both cars fixed for the start of competition.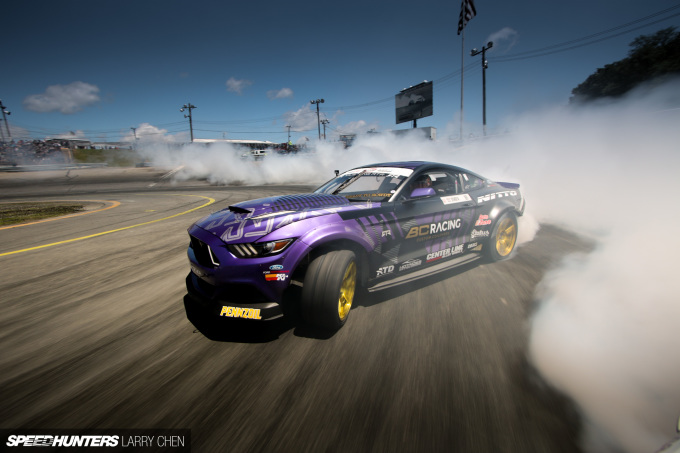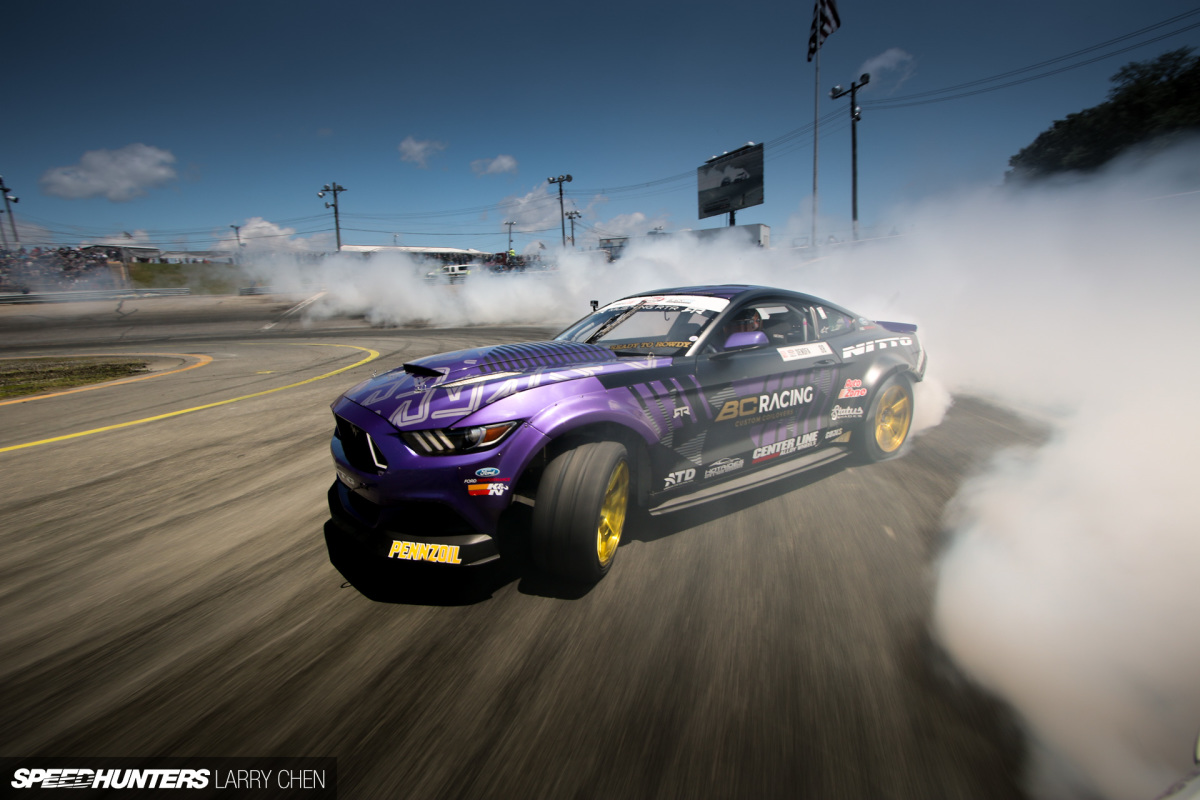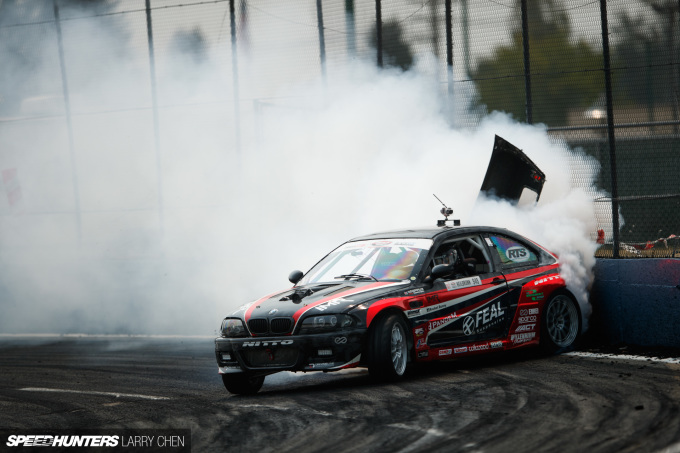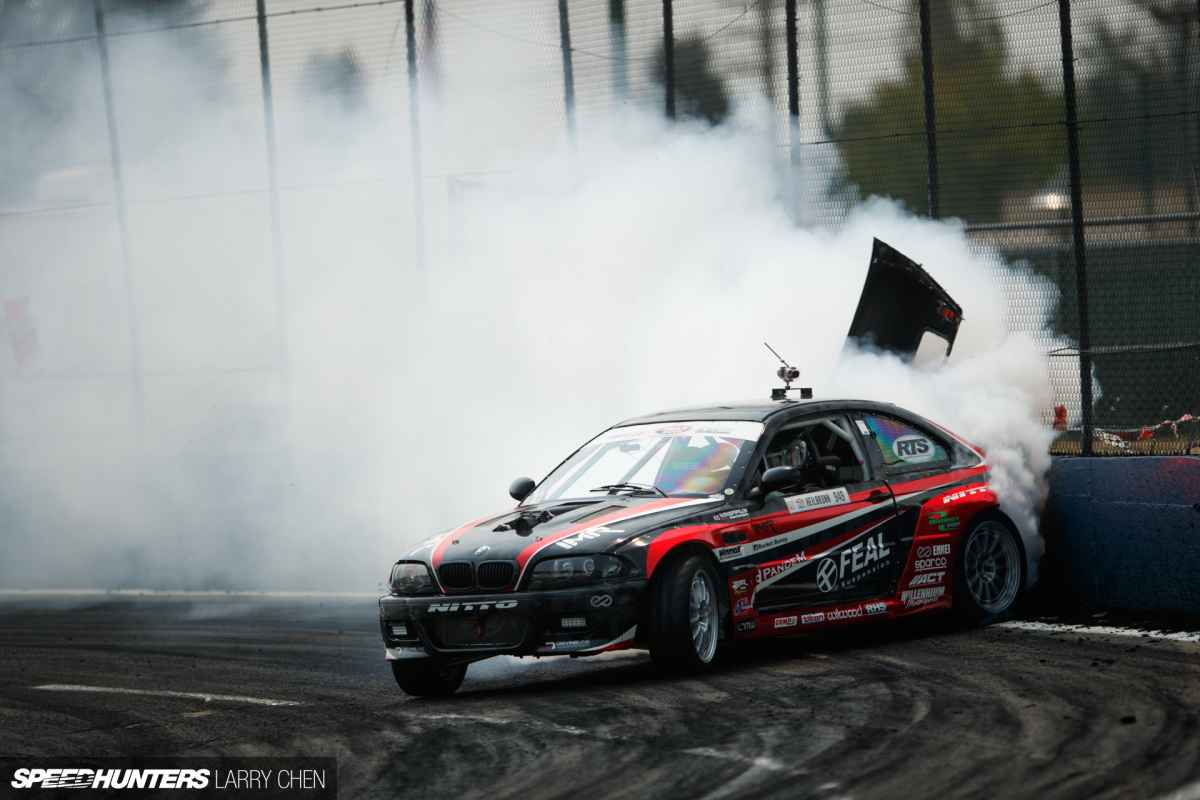 Who needs a trunk on a drift car anyways…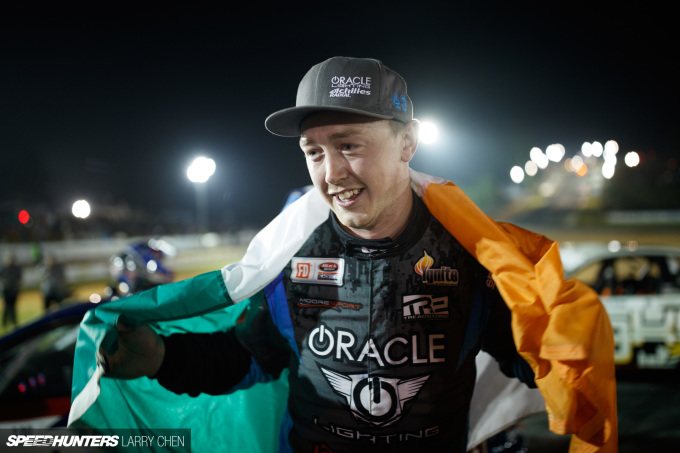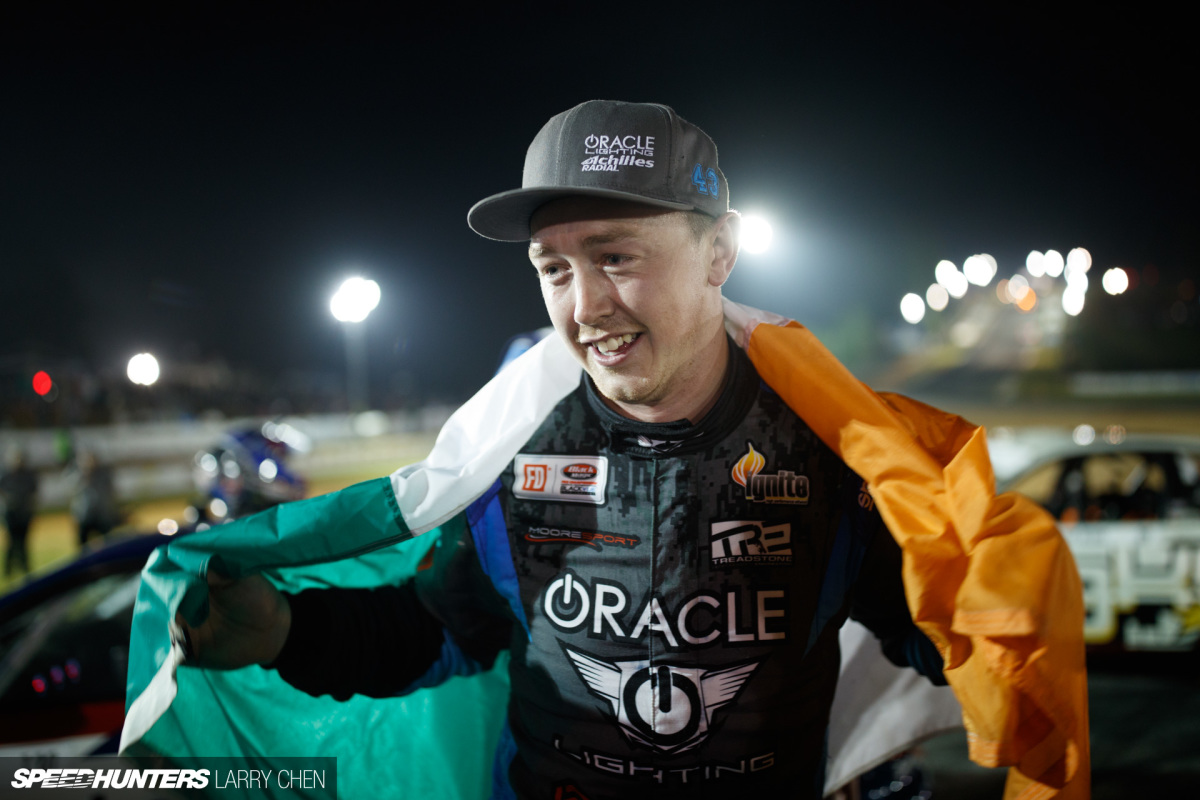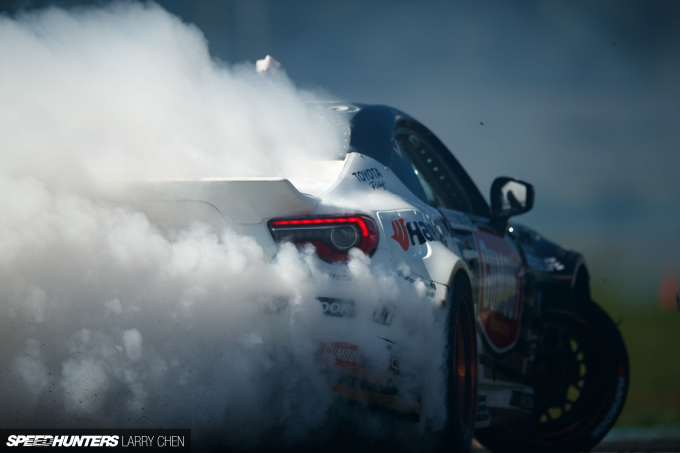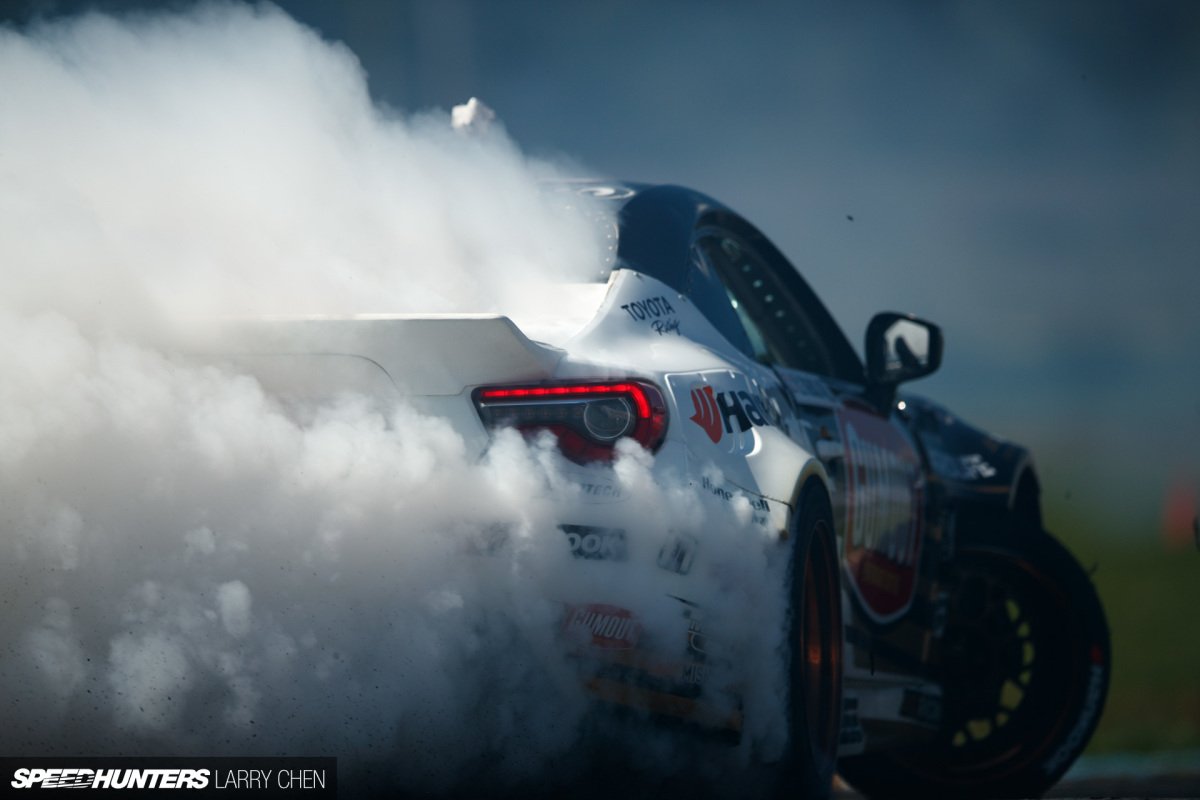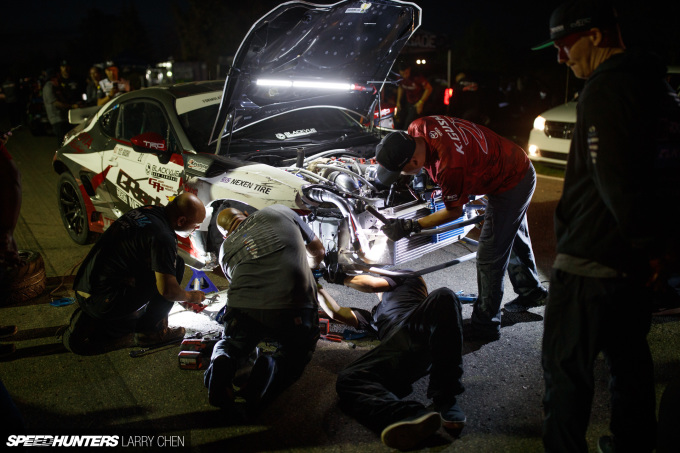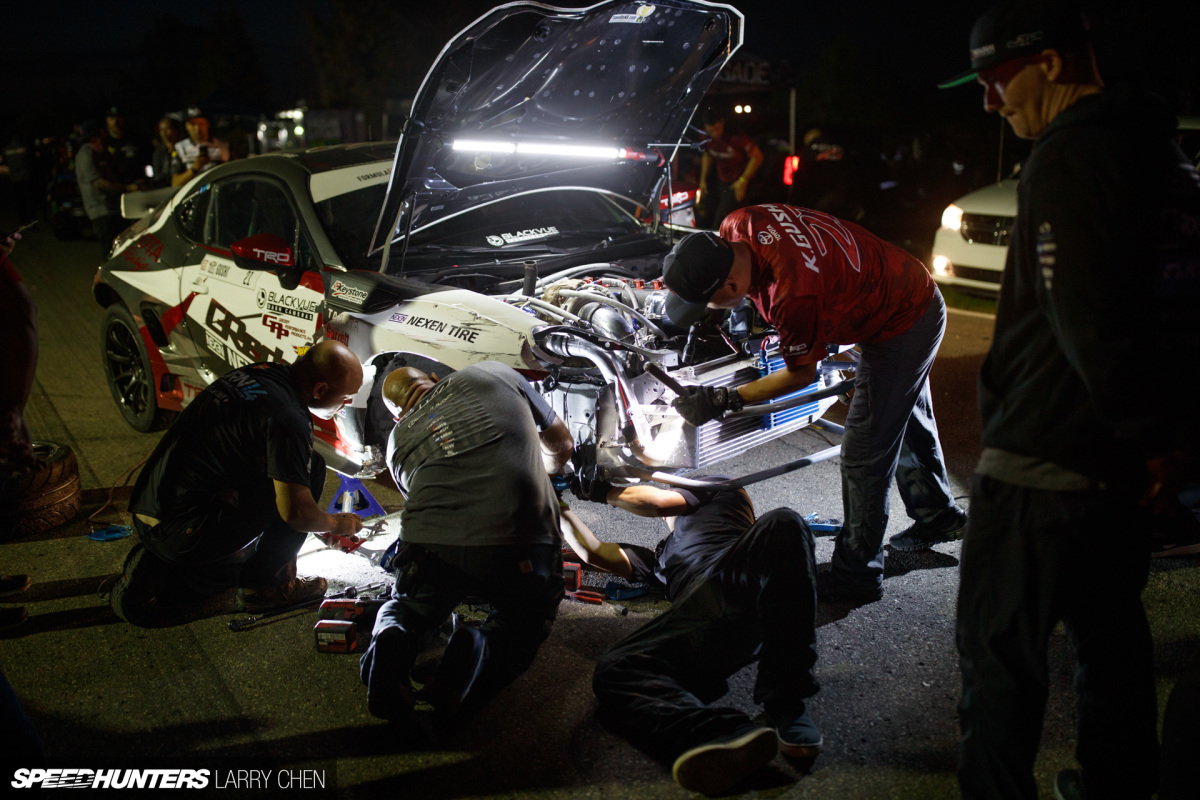 During five minute calls it's amazing how many people from other teams chip in to get all the drivers back out on track. This is honestly one of my favorite things about the sport of drifting; the competitors really do care about one another.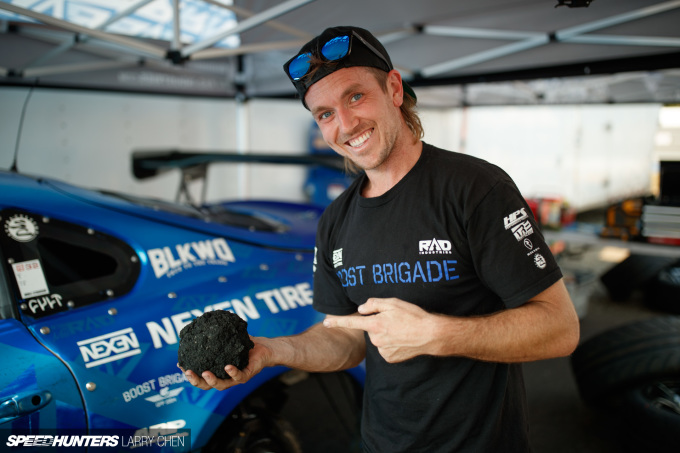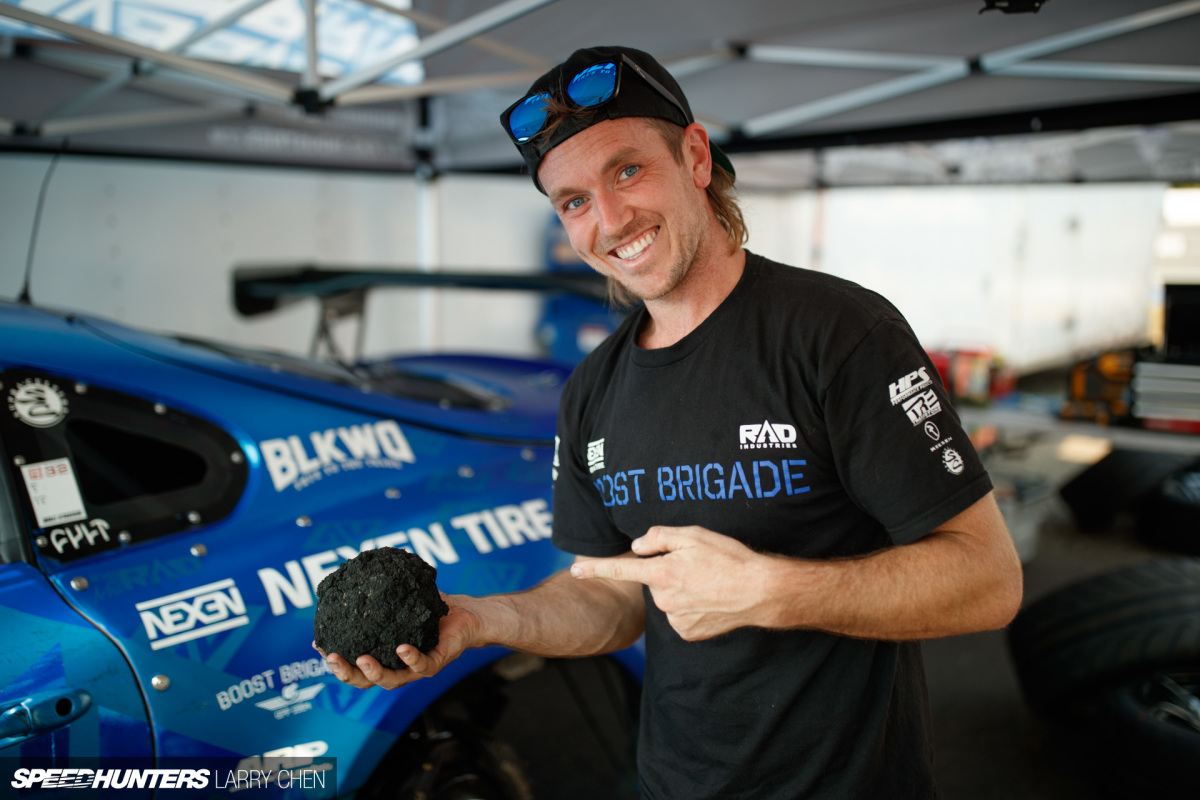 This is a ball of tire chunks made from what fell out from under the rear wheel wells of Dan Burkett's Toyota Supra.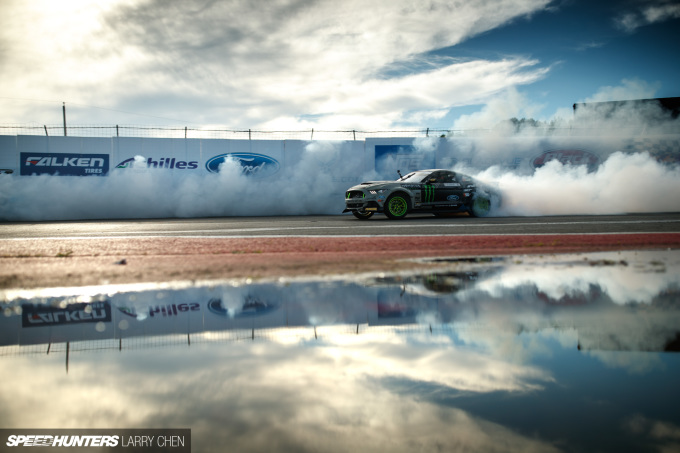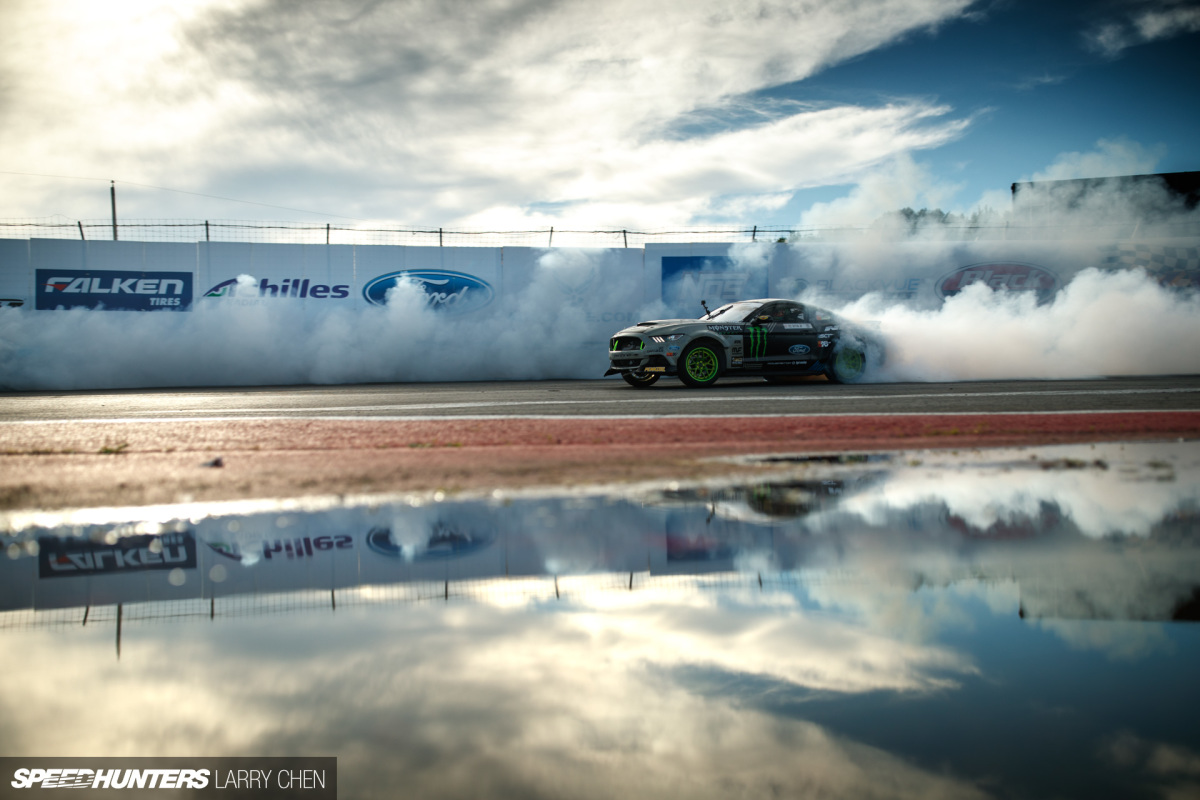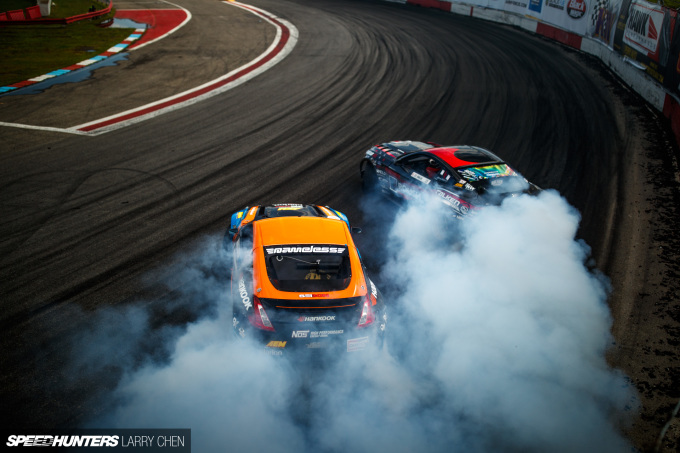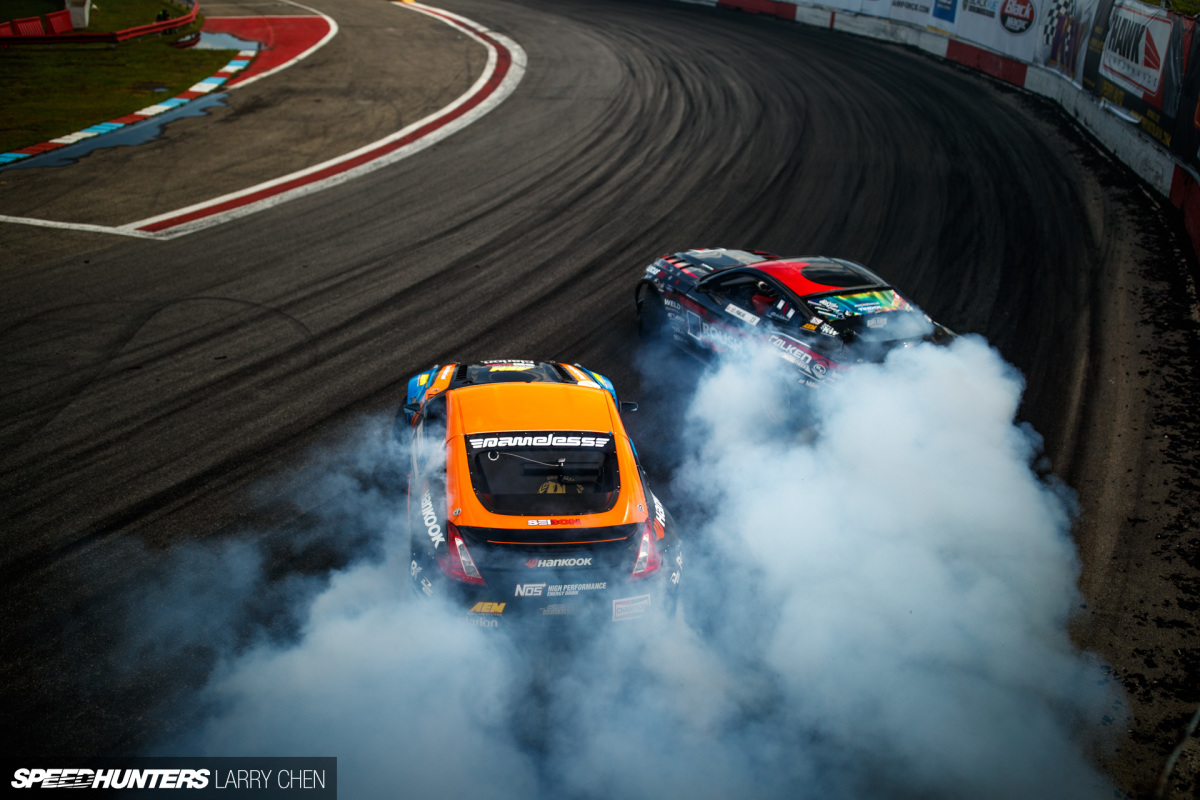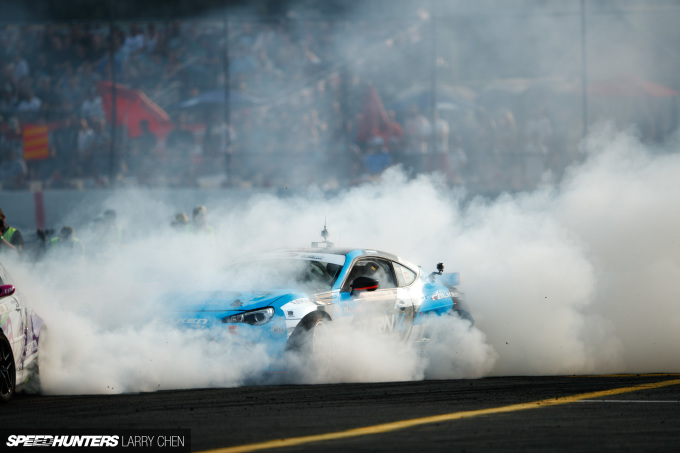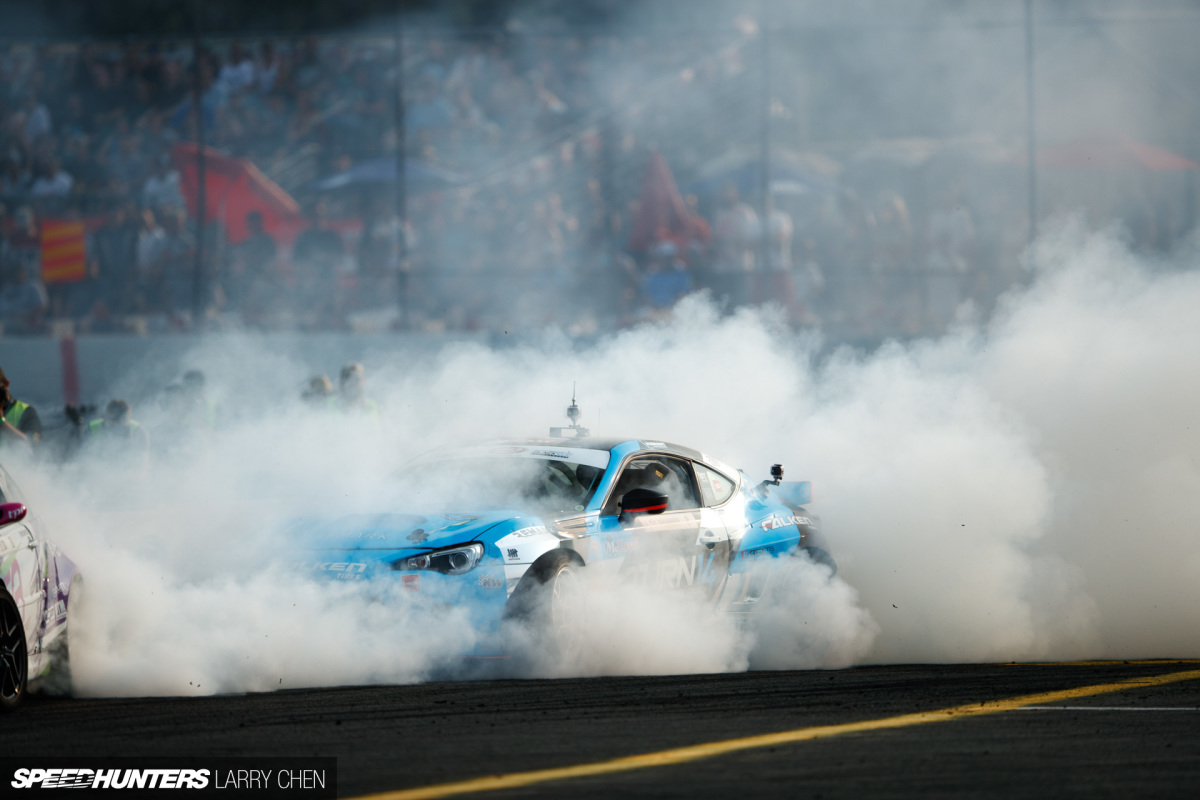 How these guys navigate through smoke still baffles me.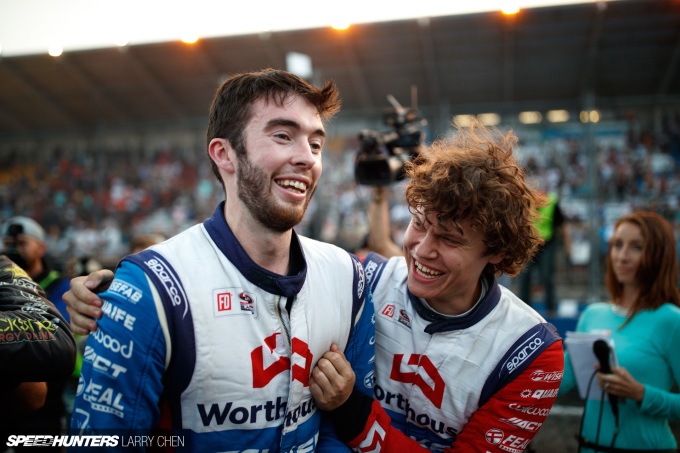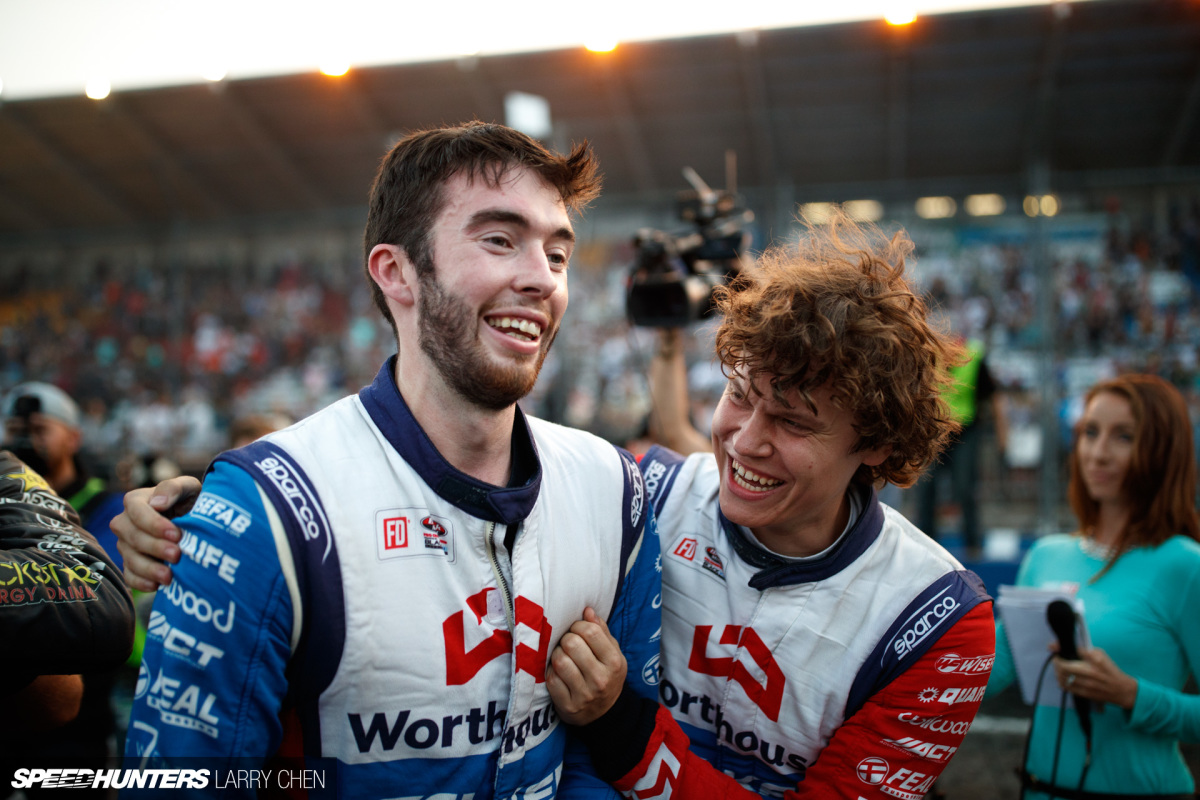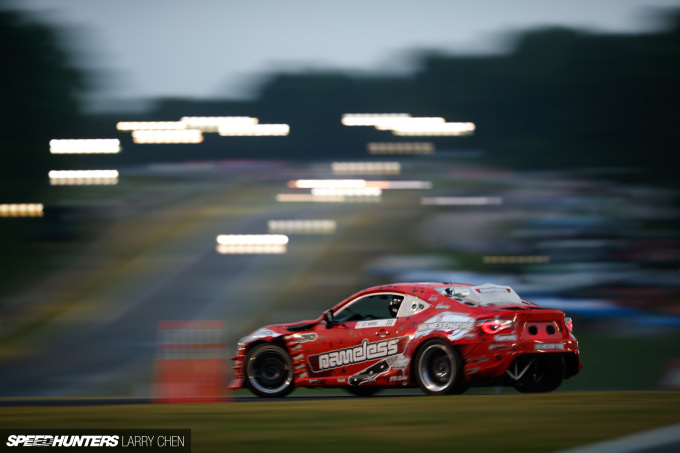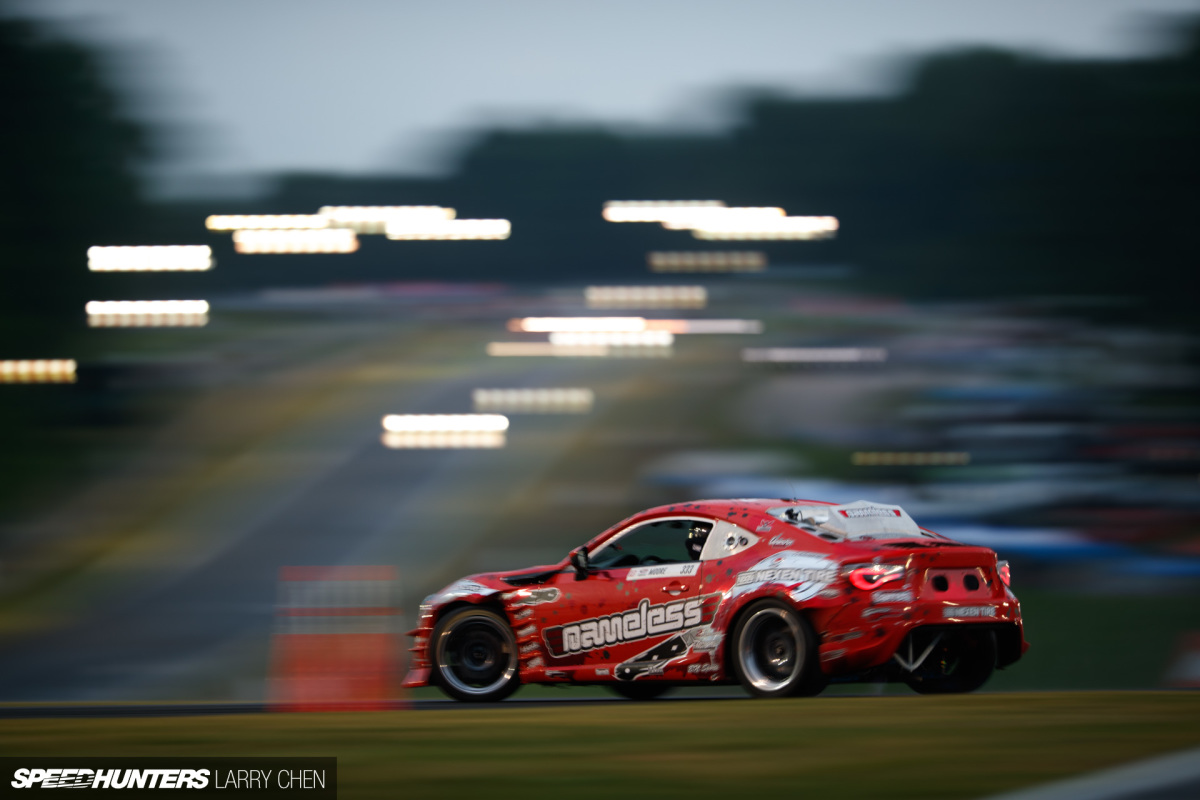 This is always one of my favorite locations to shoot at Road Atlanta. It would not be possible at any other race since I am standing in the middle of the track (that's not part of the drift course).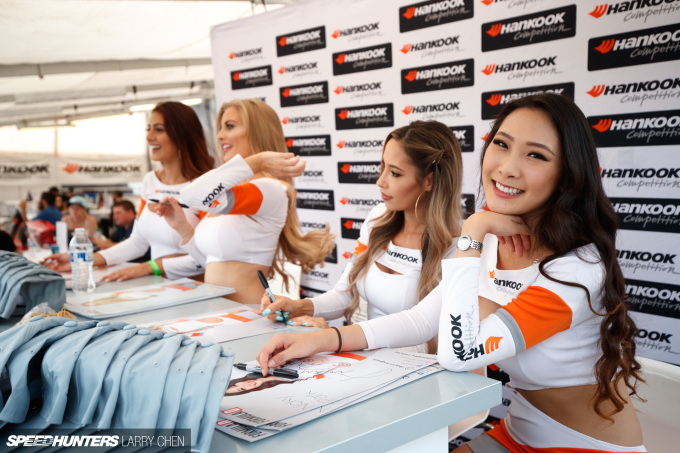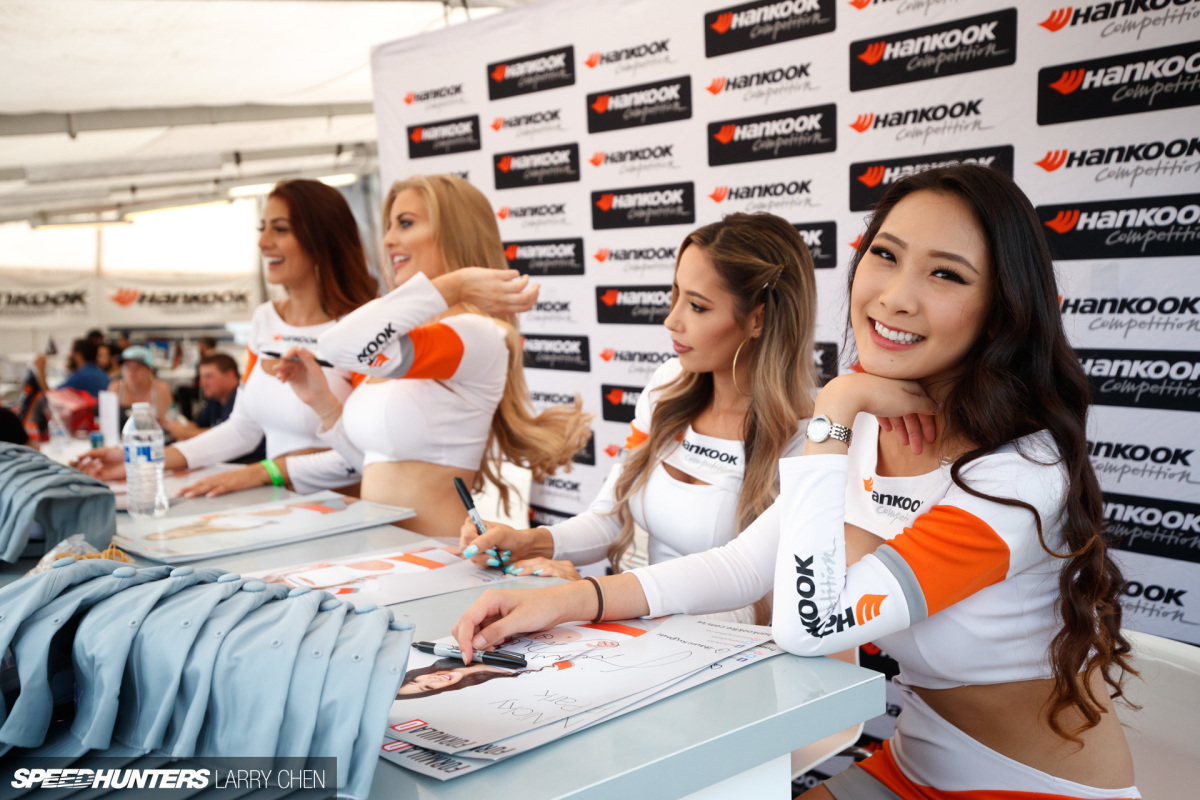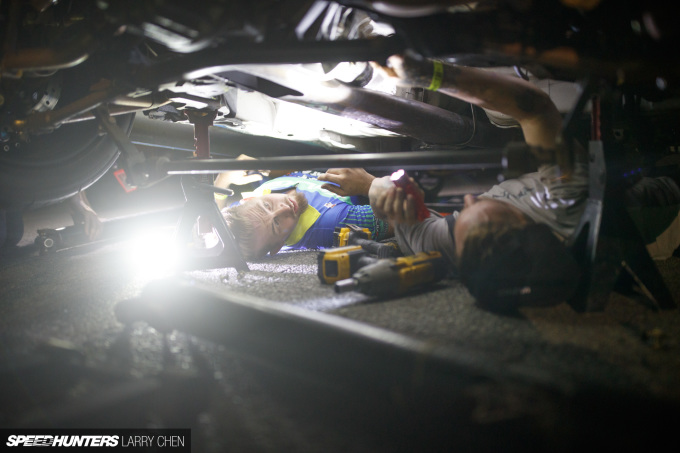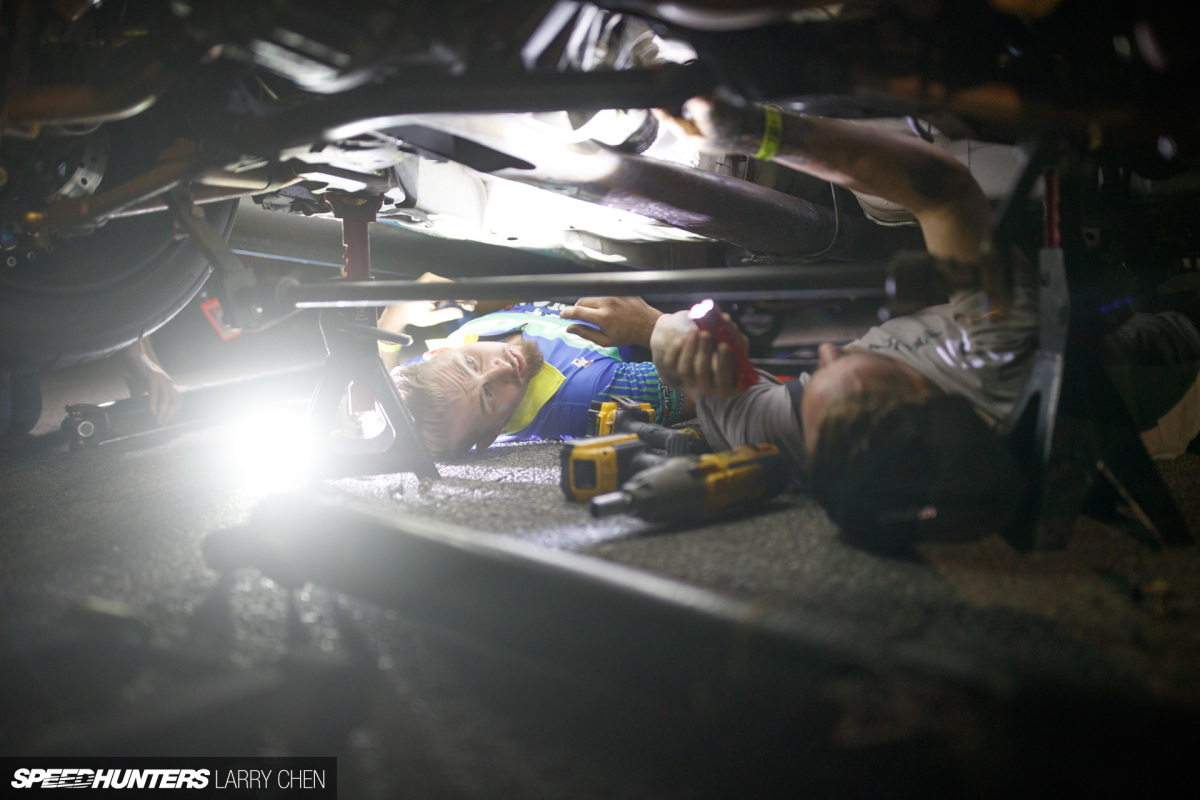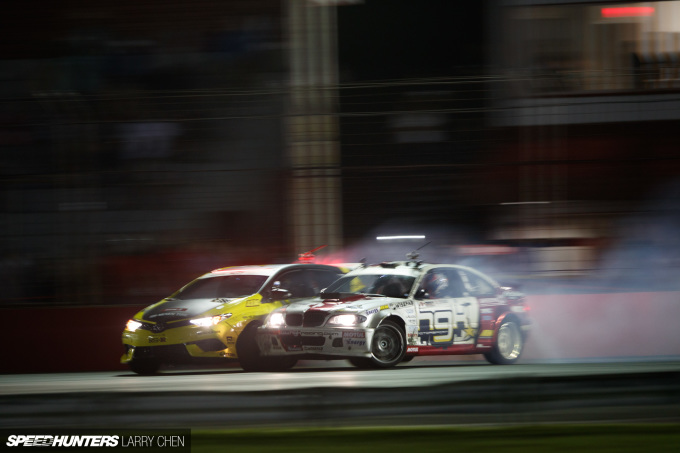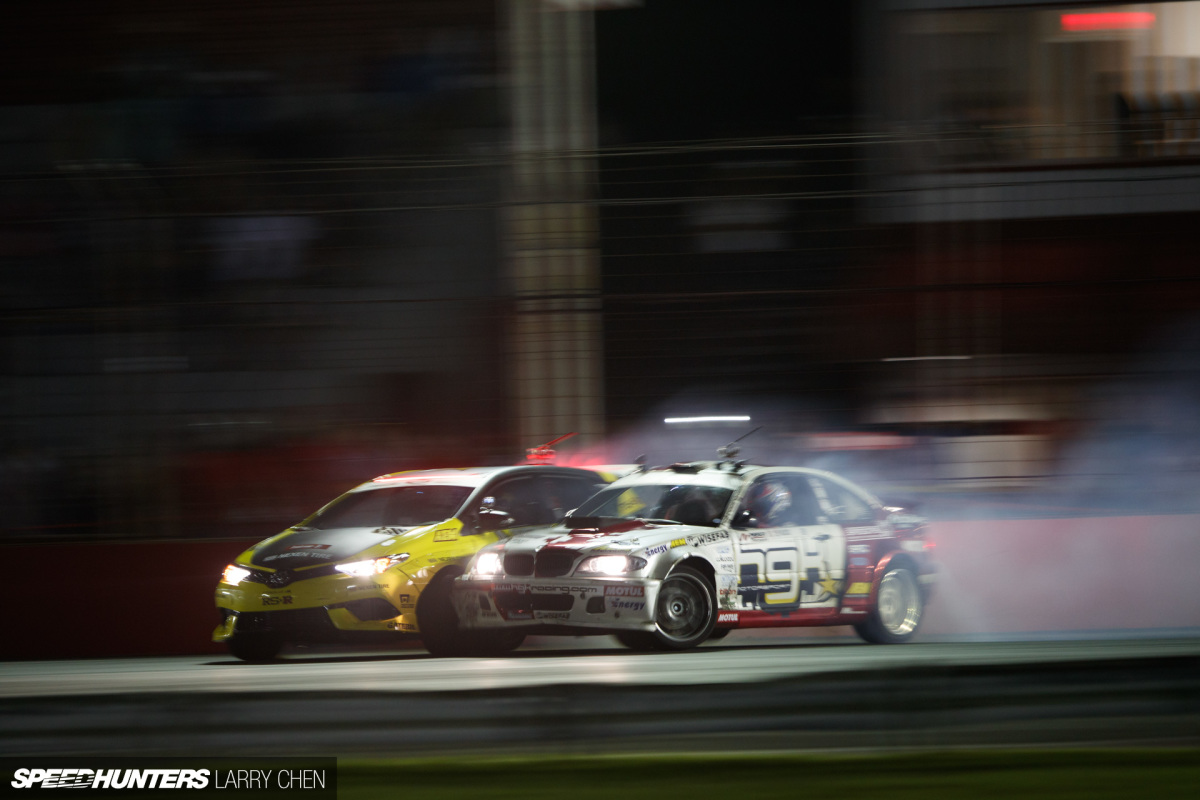 A battle worthy of a final. Kristaps Bluss is one of FD's most-loved drivers these days, and it all comes down to his attitude on and off the track.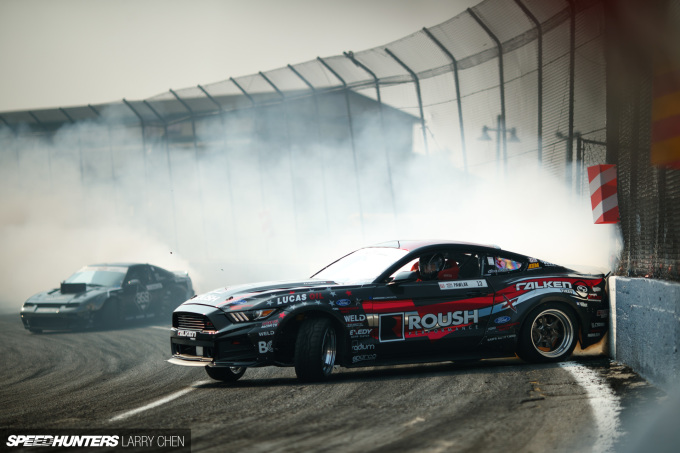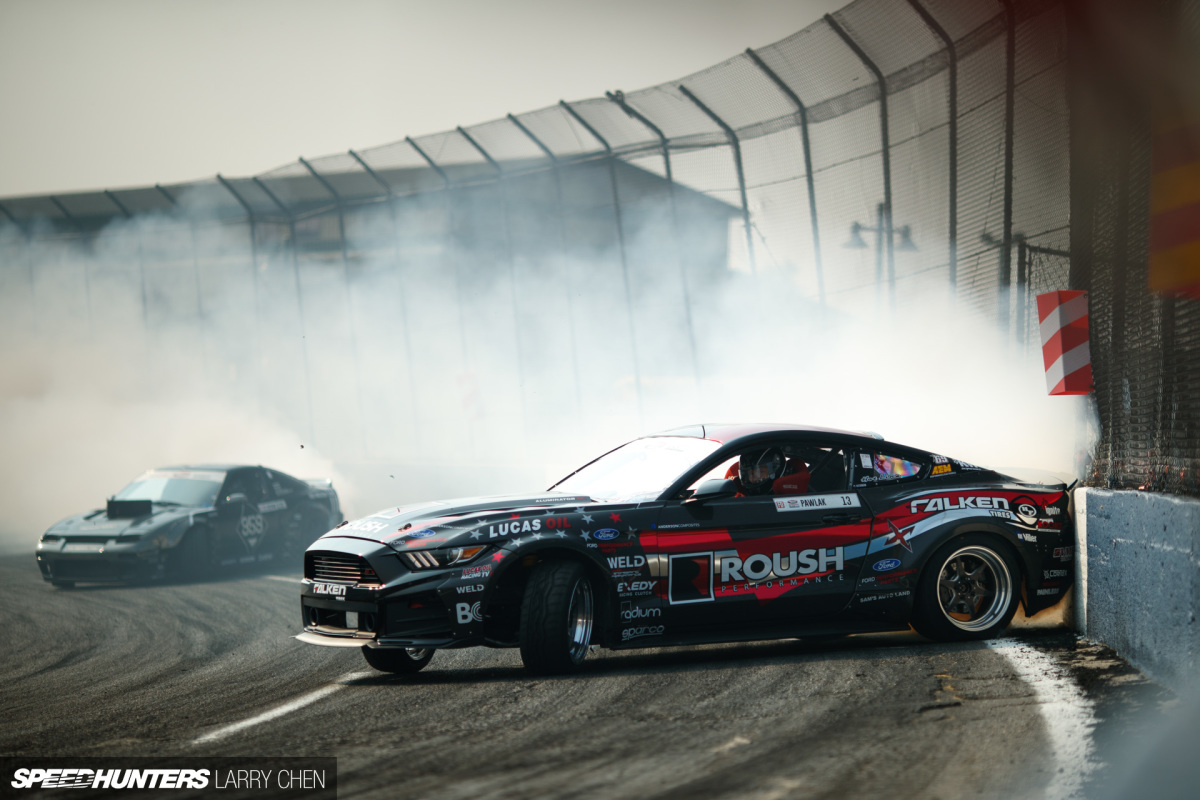 Just a little wall tap love. I was expecting someone to do this, and Justin Pawlak never disappoints.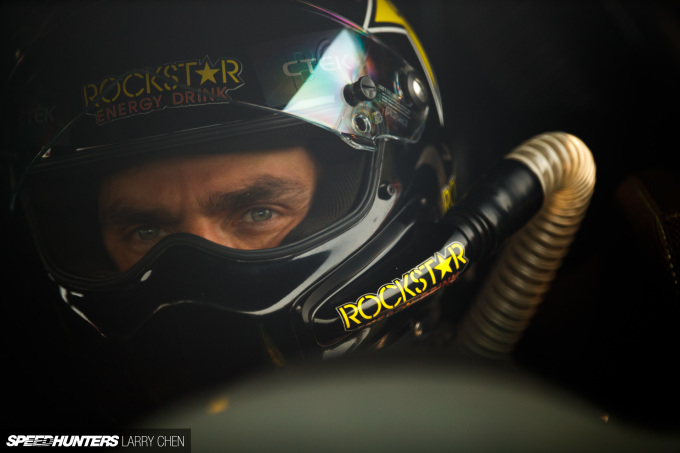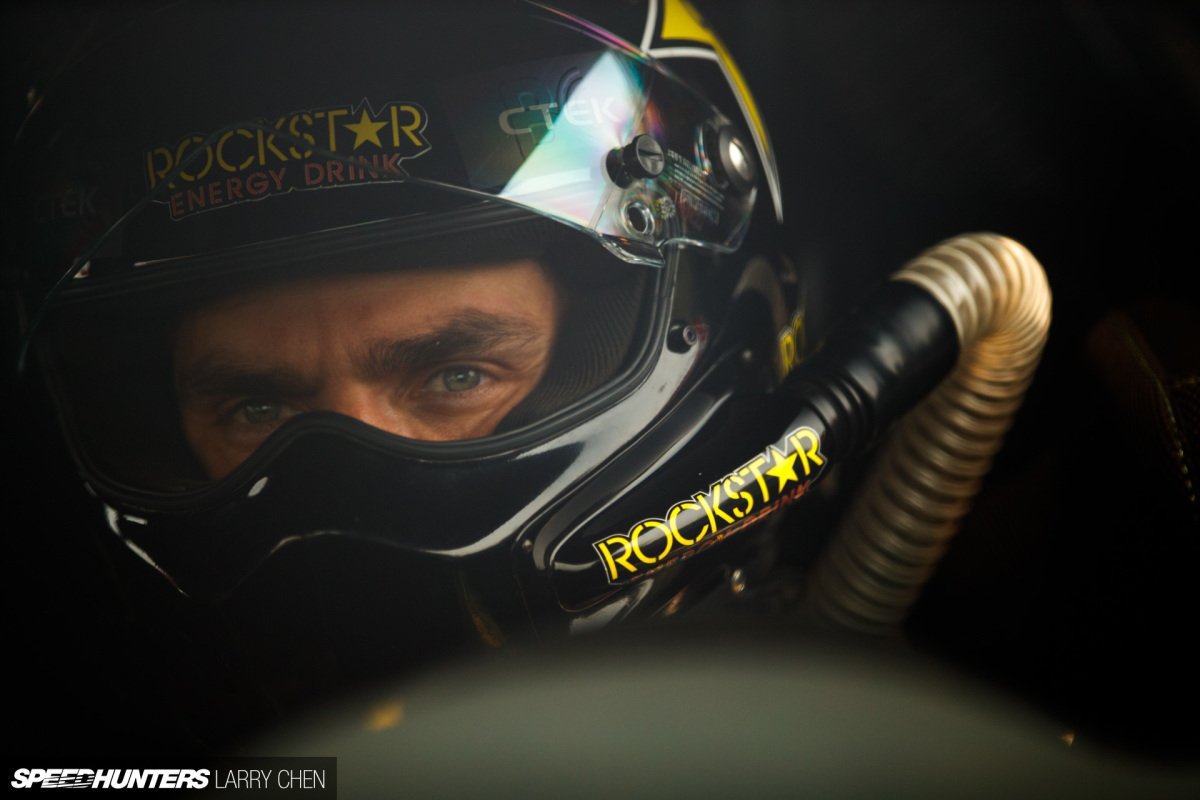 I love this shot as it reminds me of a fighter pilot as opposed to a racing driver.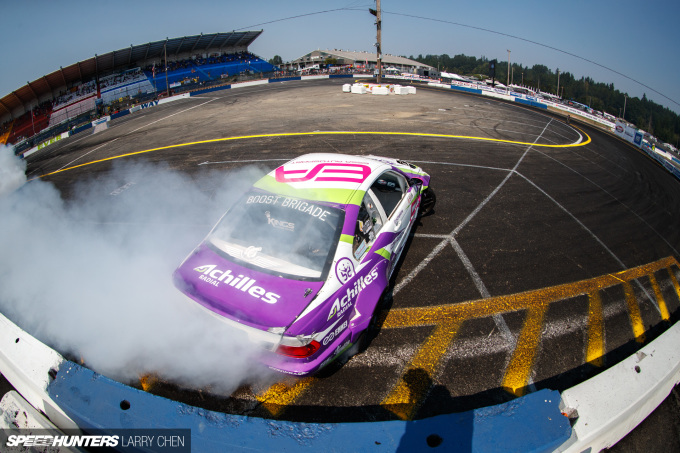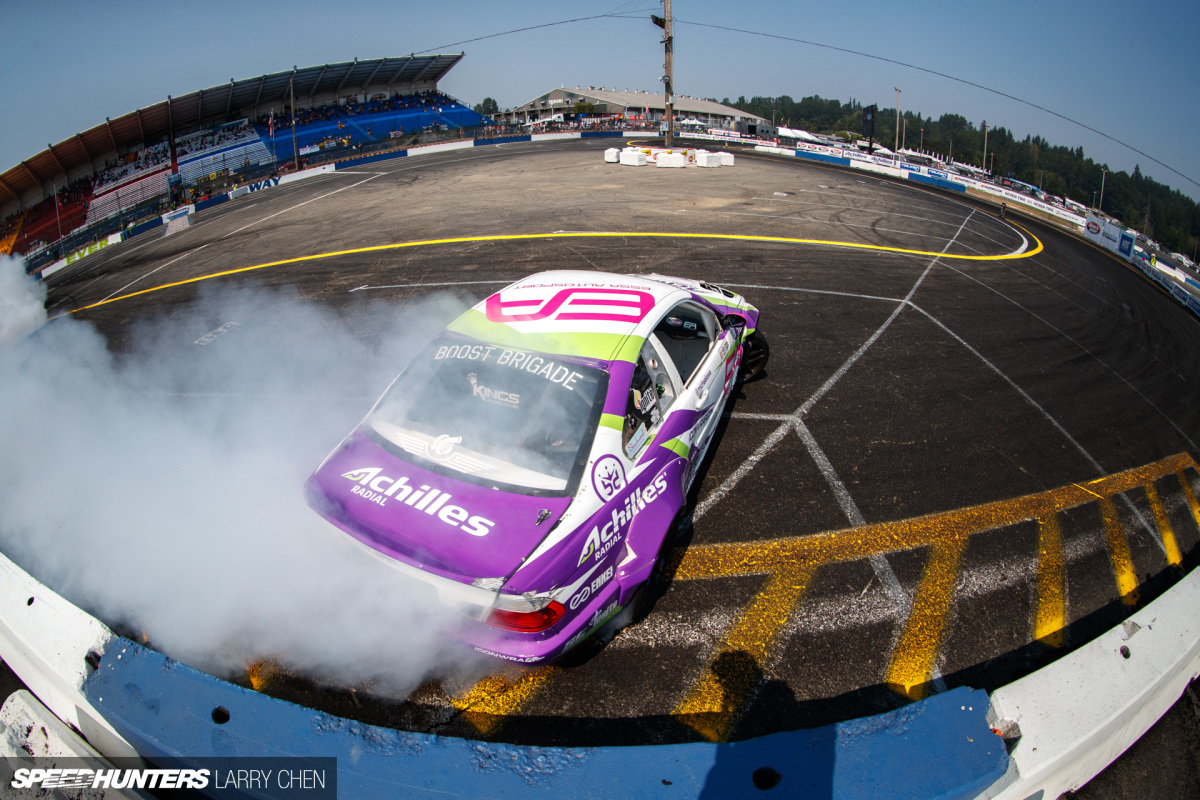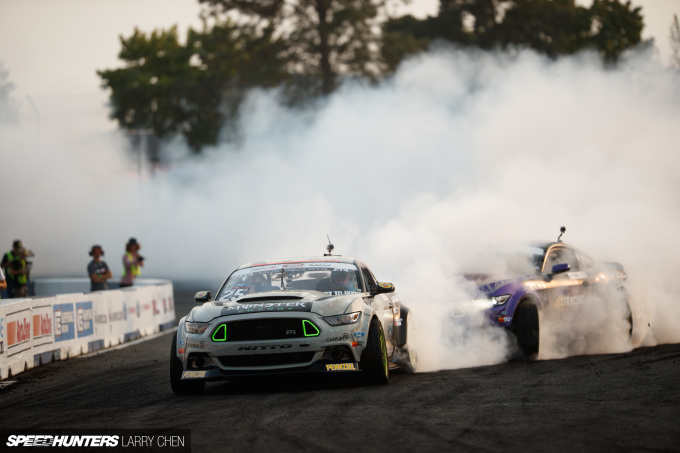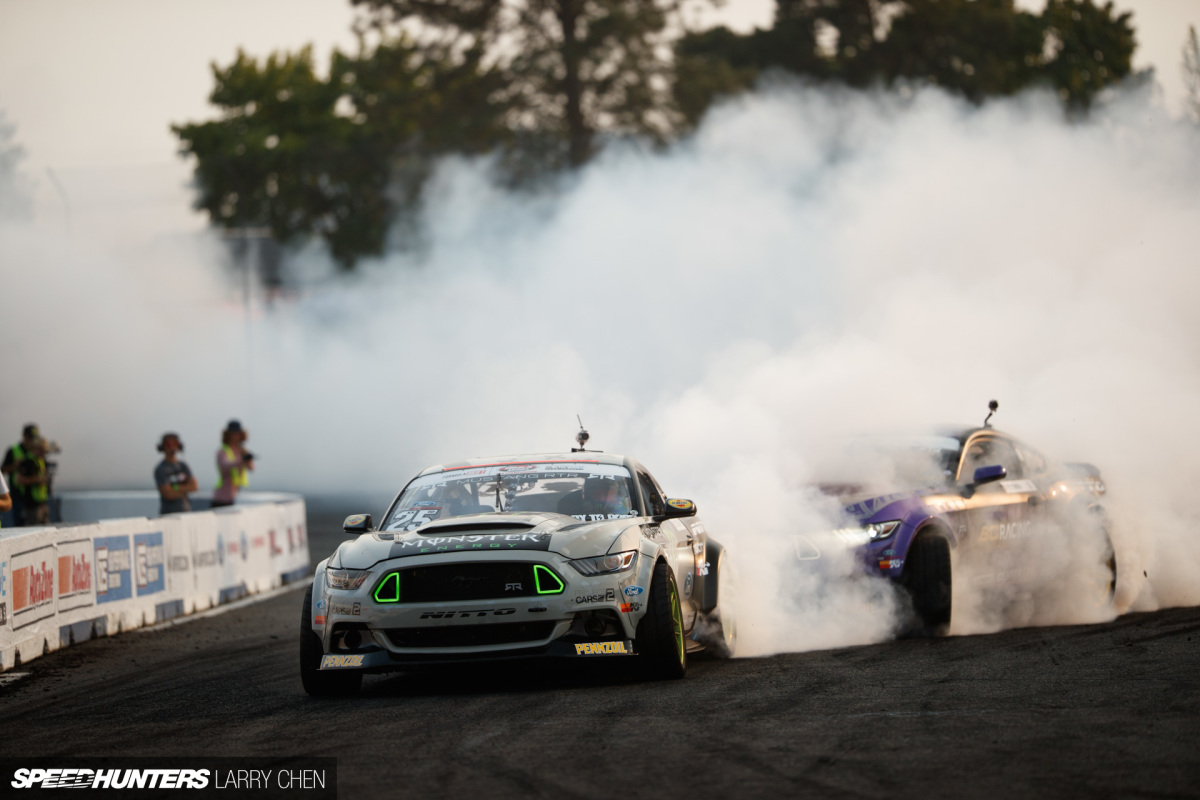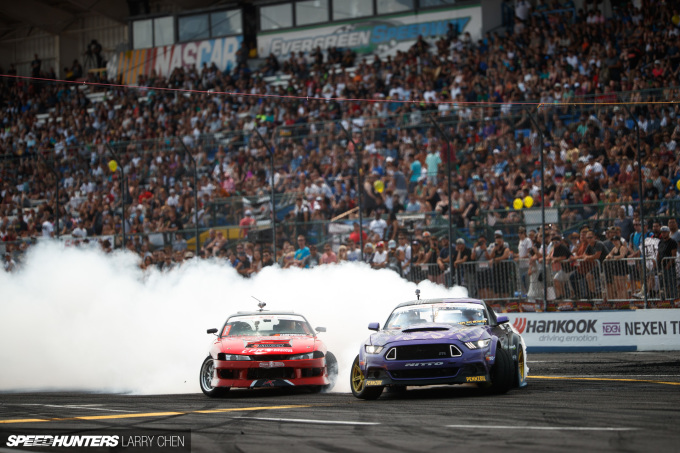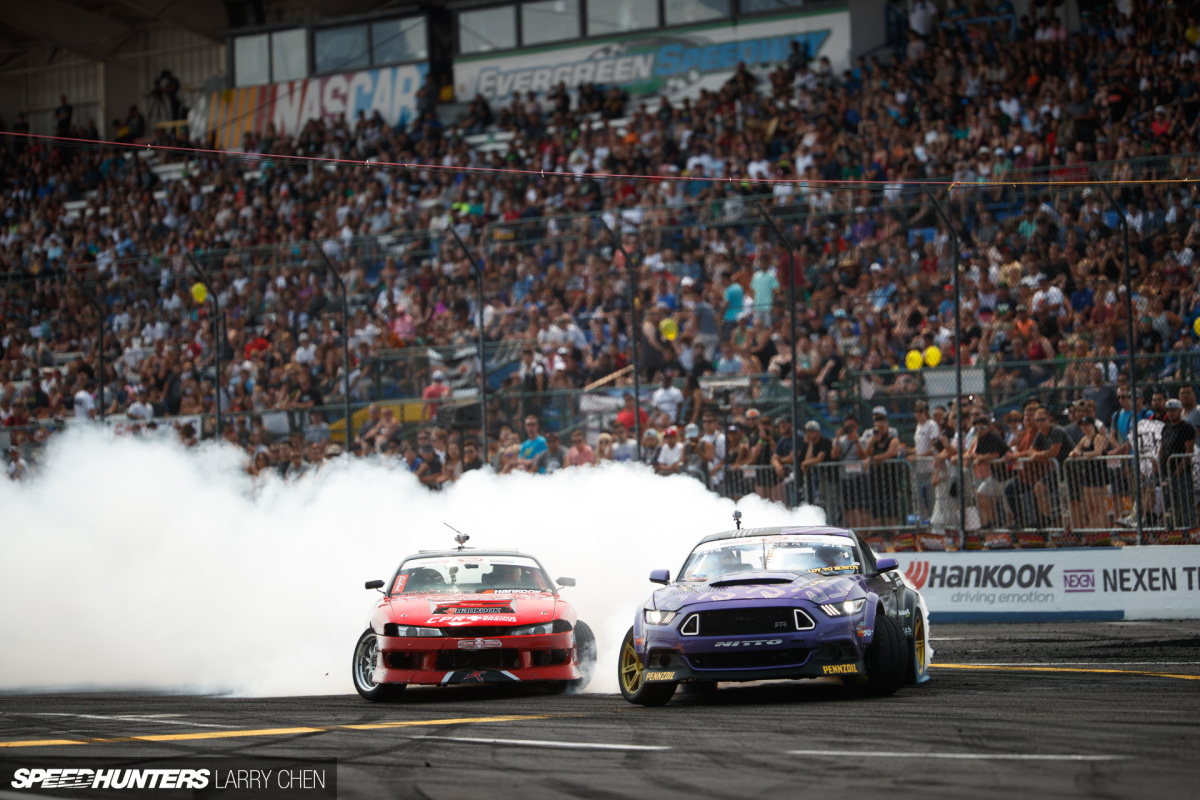 It was a packed crowd as always in the Pacific Northwest. There has always been a strong car culture following in this region of the US.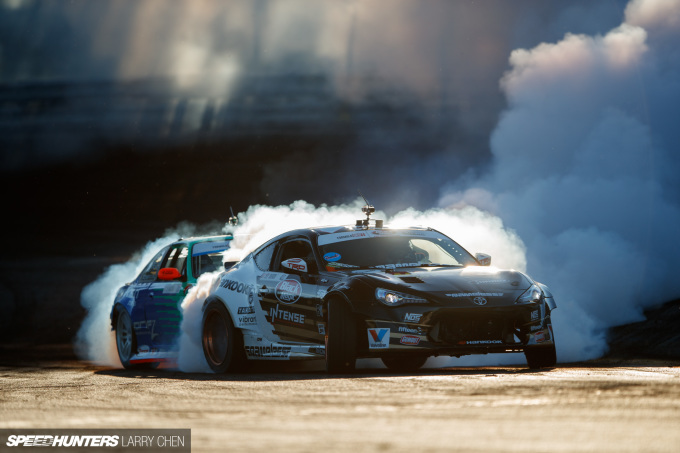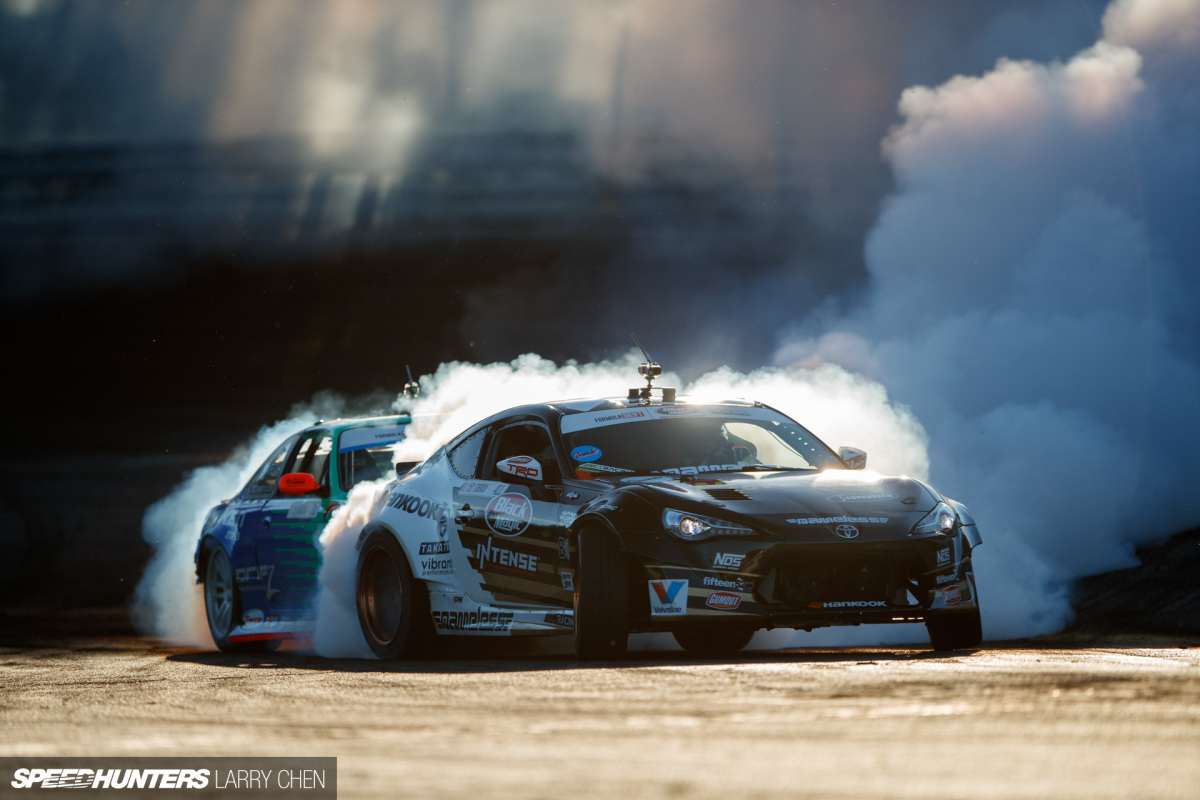 If you're a chase driver and you end up in this position, it normally means you are too far behind. But at this track, it's the perfect pocket to be in if you want to keep up.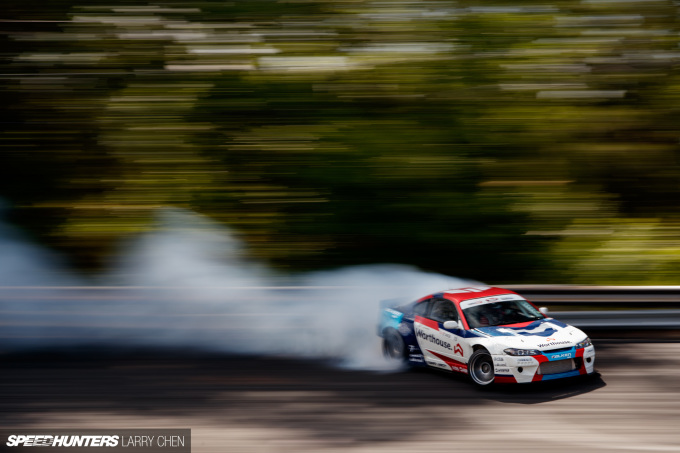 Well, that's it for now. With just two rounds left, it's James' championship to lose as he's currently holding a solid lead.
If you guys are planning on heading out for the Irwindale Speedway final, I'd highly recommend it as there is an extremely high chance it'll be the very last at The House of Drift.
Larry Chen
Instagram: larry_chen_foto
larry@speedhunters.com