Saturday Night In Akiba
Welcome to Japan, a country where reality often doesn't seem well, real. This is a place where the future has already arrived, yet old backwards traditions are impossible to abandon. There is so much that confuses, from cat and owl cafes to capsule and manga hotels. And nowhere does being a gaijin feel more alien than in Akihabara where you can indulge in a selection of maid cafes, pay for cuddles, or walk around sporting your newest blue cosplay wig.
It's weird, wonderful and a tad scary all rolled into one, and it was on the main Showa-dori avenue that I sat waiting at 10:00pm on Saturday night.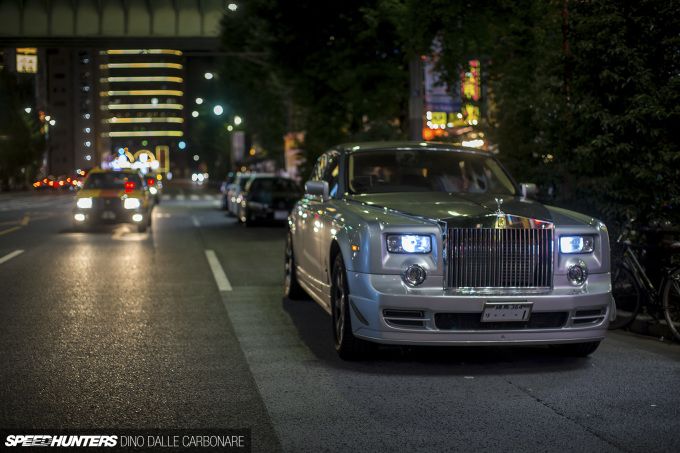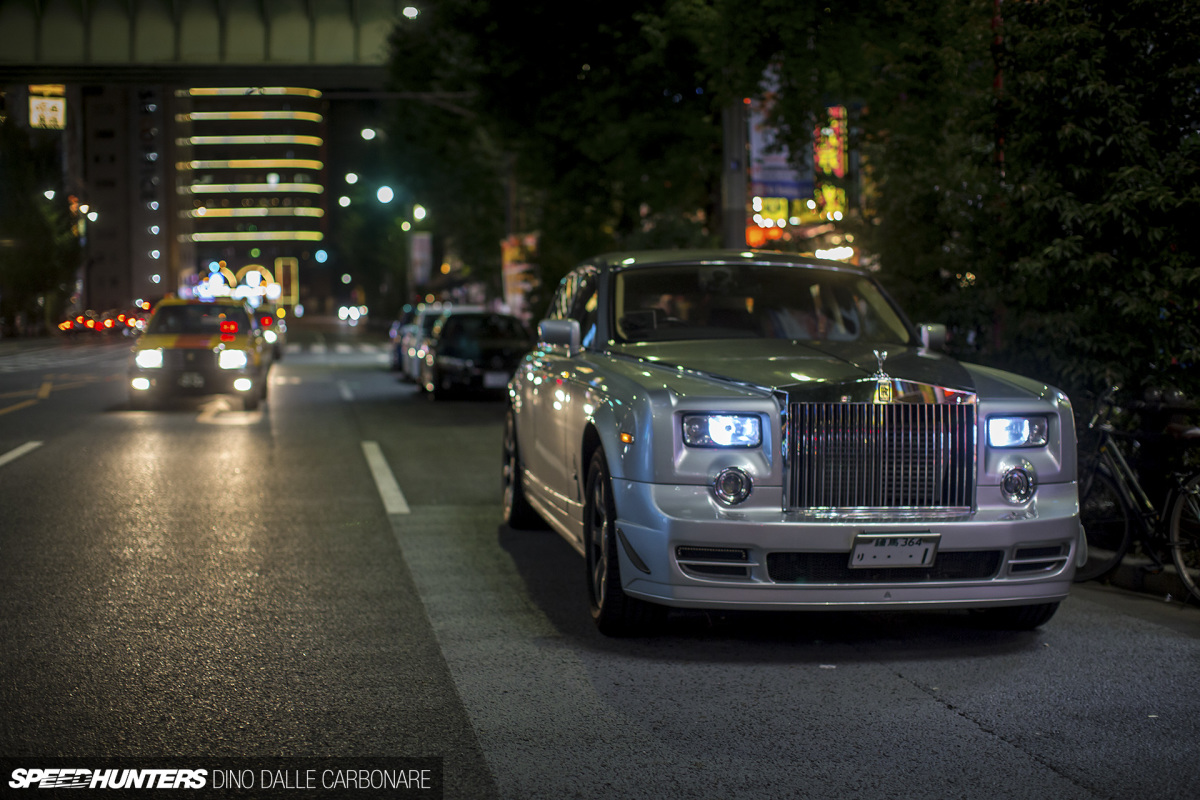 To say I felt a bit out of place is an understatement. To my left, anime and computer otaku walked past on the sidewalk talking about their latest processor upgrades and discussing which idol girl band has got the freshest dance moves. To my right, tourists dressed up in outfits from Super Mario buzzed around in road-legal karts.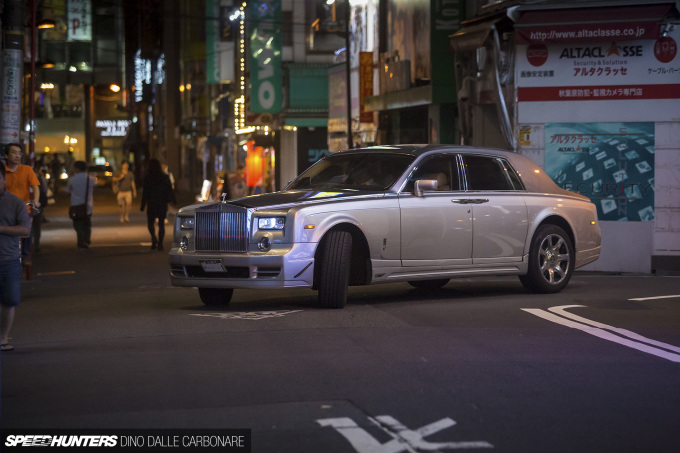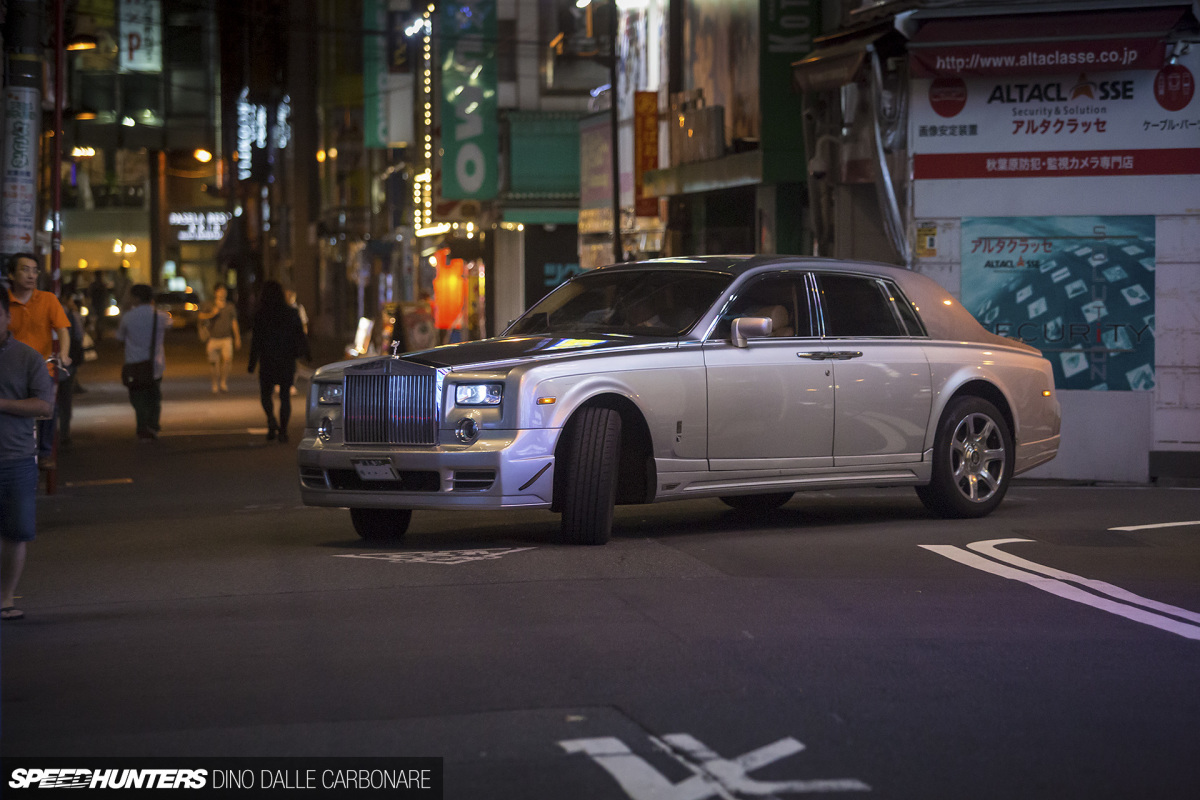 It was all entertaining, as were the groups of itasha that passed by every once in a while, but it wasn't any of this I was interested in. I was there for a meeting I had set up on Twitter with a user that days prior had posted pictures of a very unique Rolls-Royce Phantom.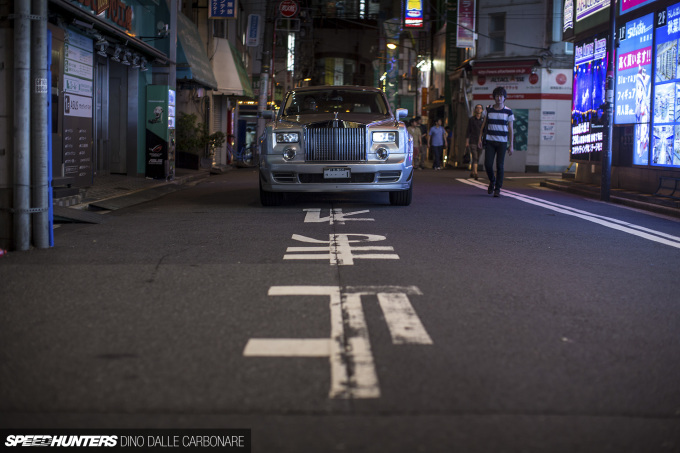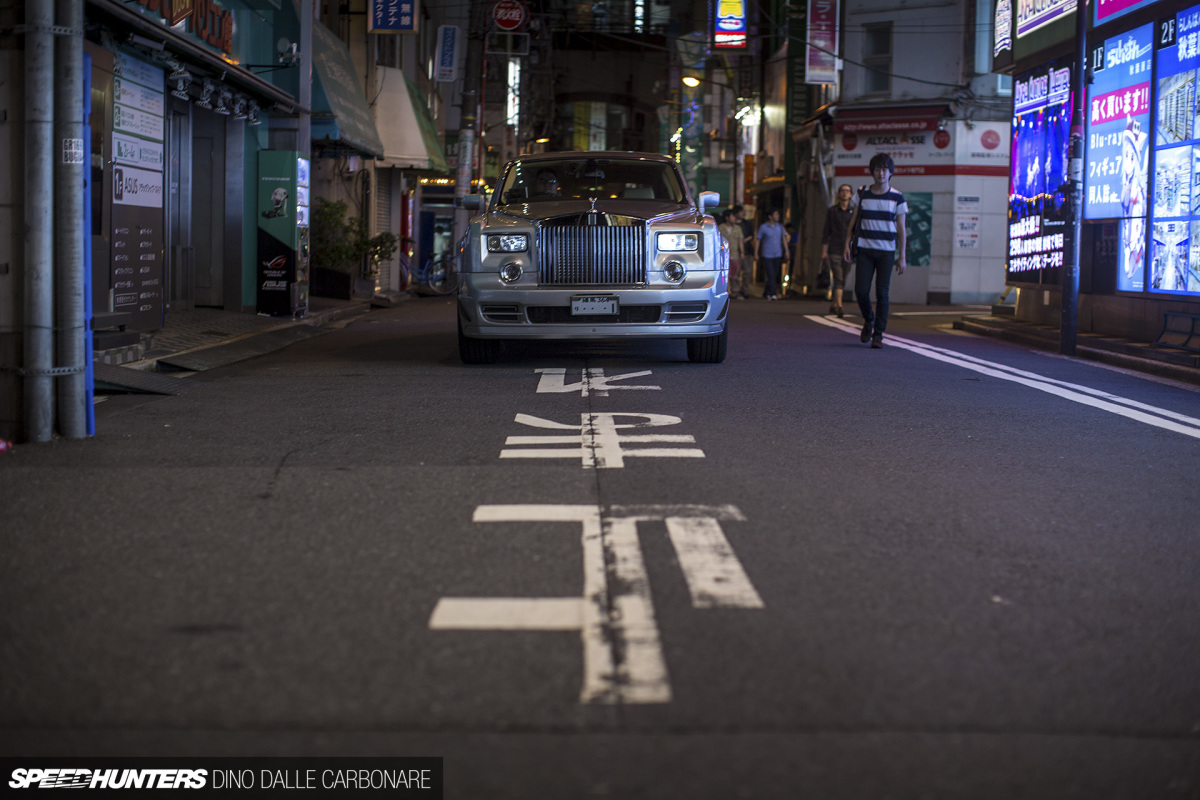 As is the nature of social media, these pictures spread quickly. Given what this owner had appeared to have done to his car, I needed to witness it in person.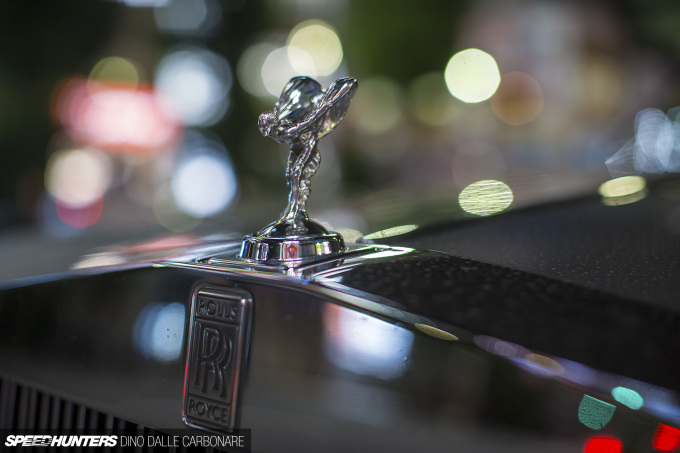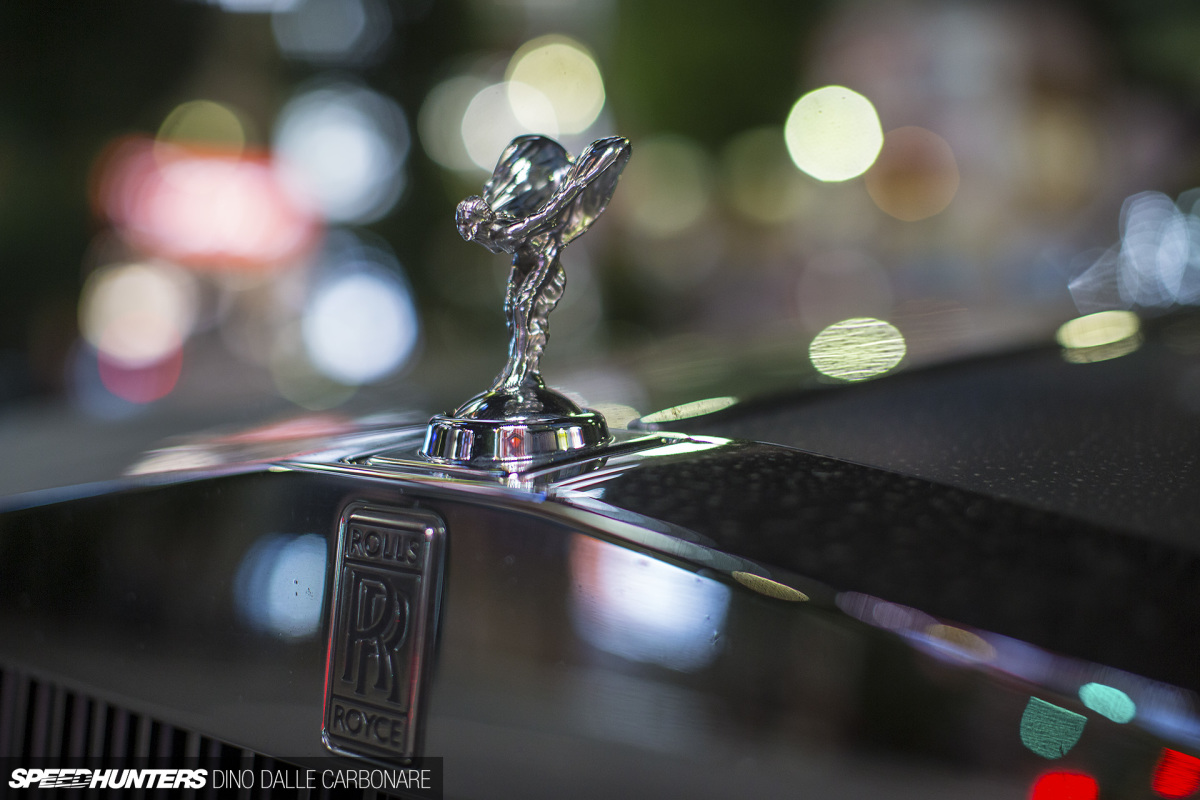 We all have predetermined ideas of what different car brands stand for and there can often be some debates on this. But when it comes to Rolls-Royce, the general consensus is the same: they're the most luxury-oriented carmaker out there. Many have come and tried, but no other company has matched the concoction of class and opulence that this auto manufacturer from Goodwood has built a world-class reputation on.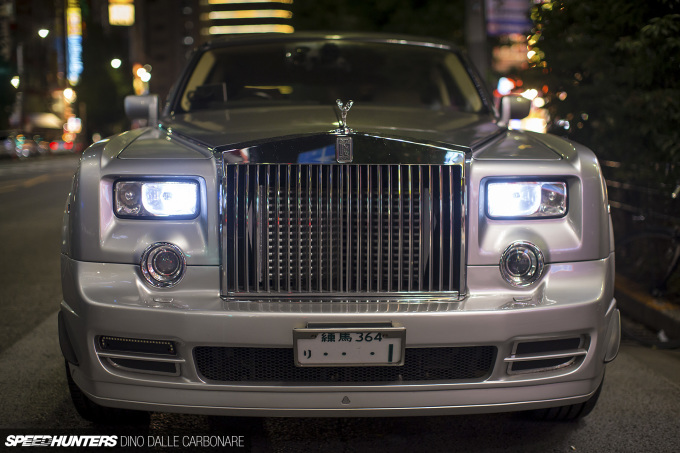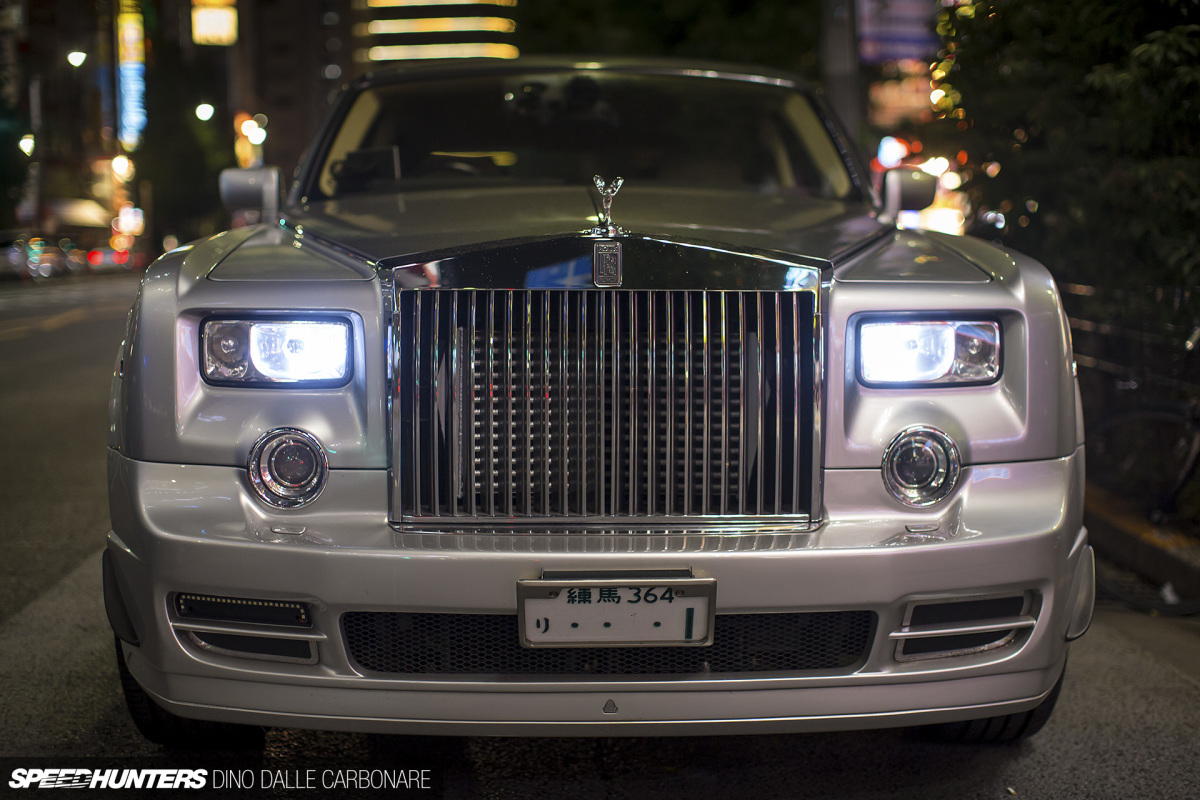 Except the particular Phantom I was waiting for is a tad different from the Rolls-Royce norm.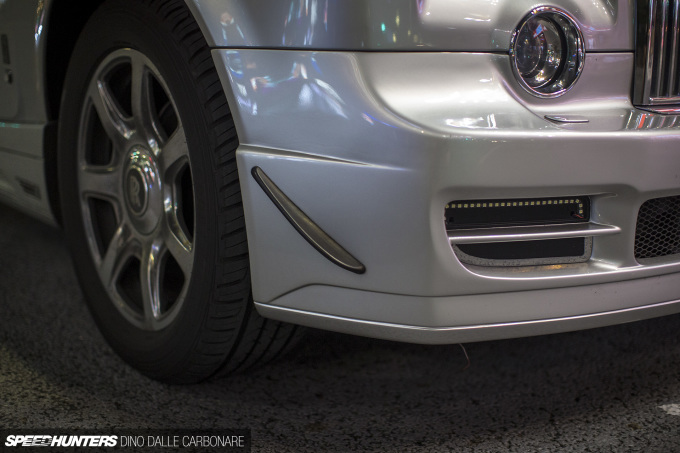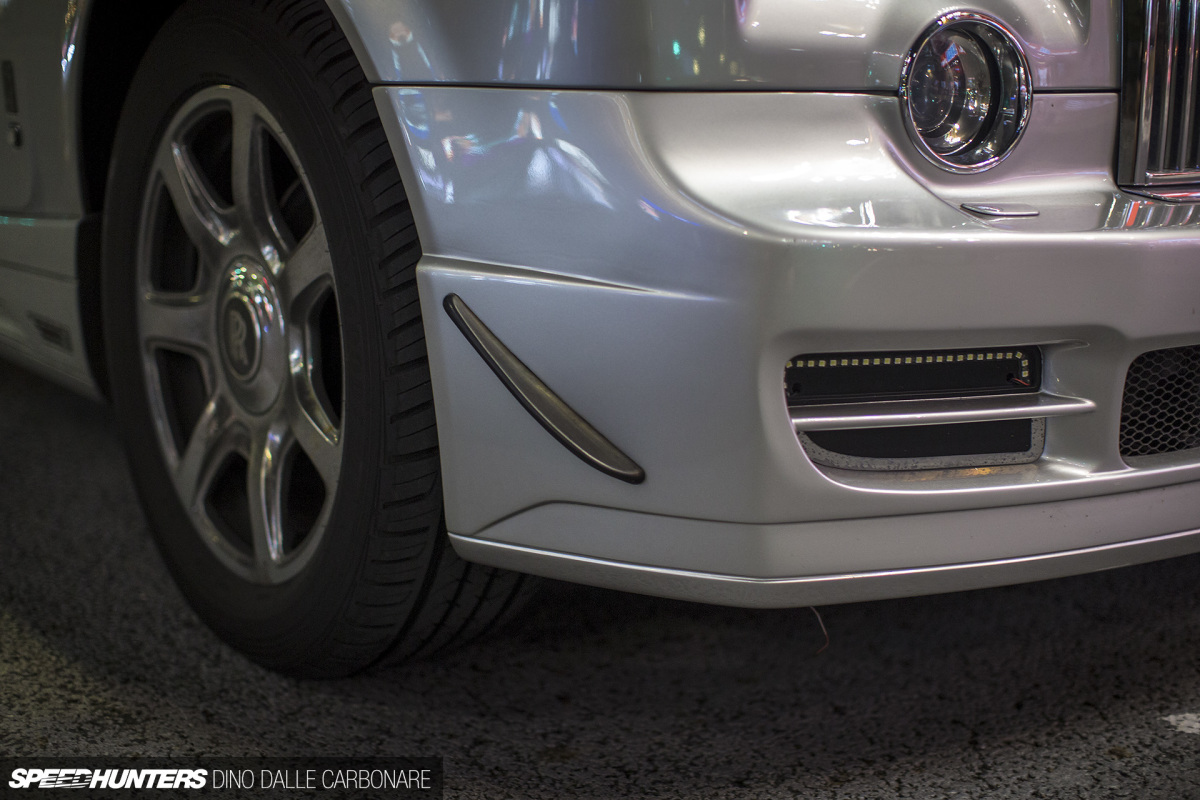 Not that you would be able to tell from the looks of the car alone. Well, maybe the rubber canards give something away?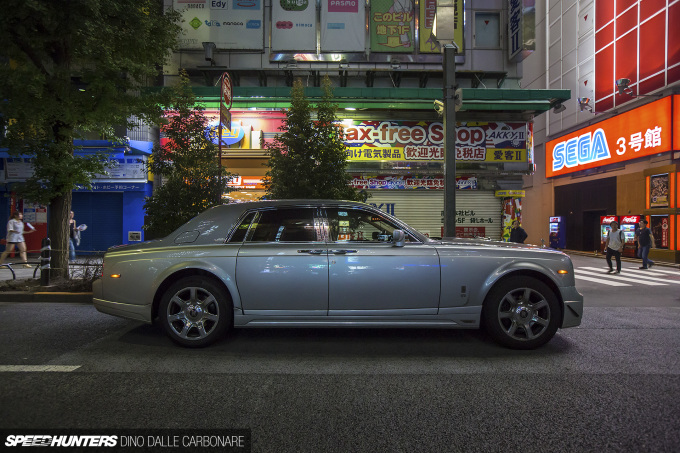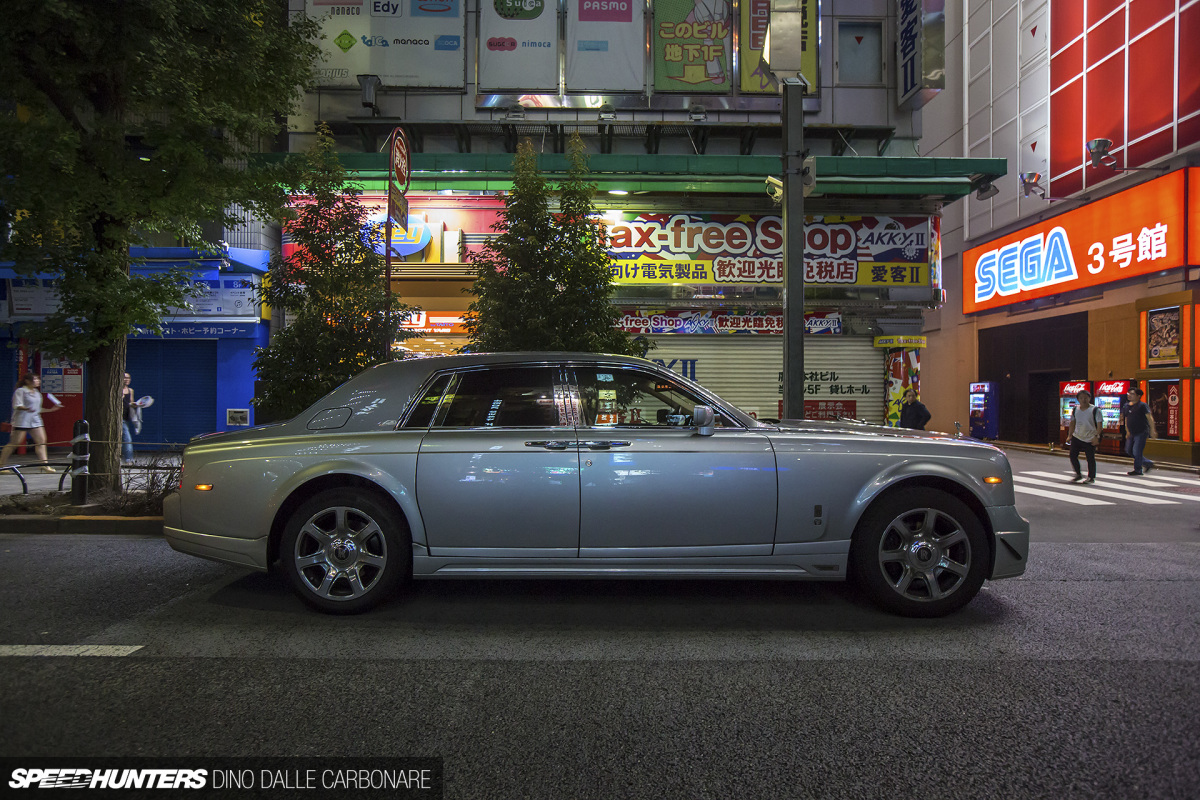 As the owner pulled up by the side of the road with his towering limousine, there was nothing else to hint at the fact that this is quite possibly the most unique Phantom in existence.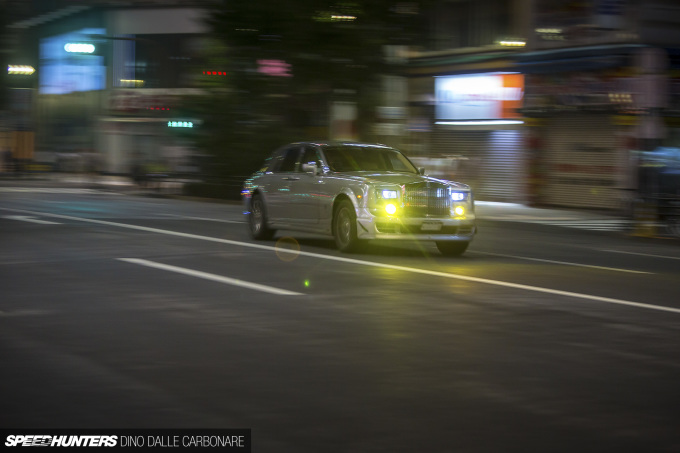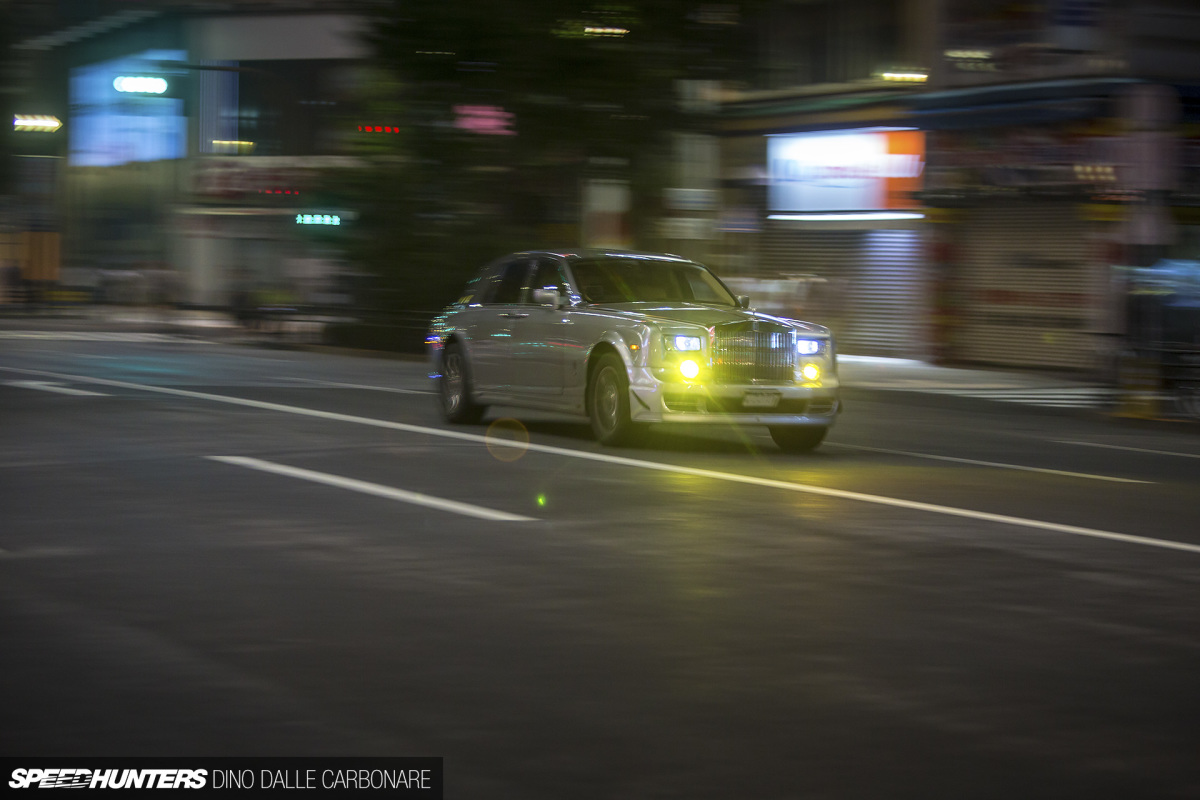 Forget your infinite customizable options from the factory – even if you dumped the value of the car itself into bespoke trims and gold plating you wouldn't even get close to what makes this car so different.
The Spirit Of …. 2JZ!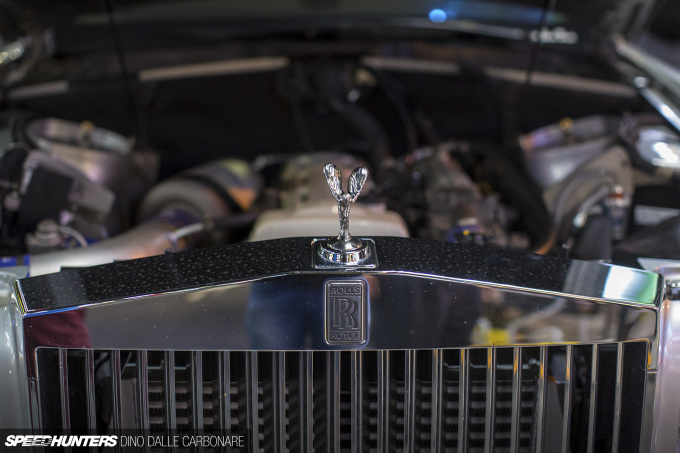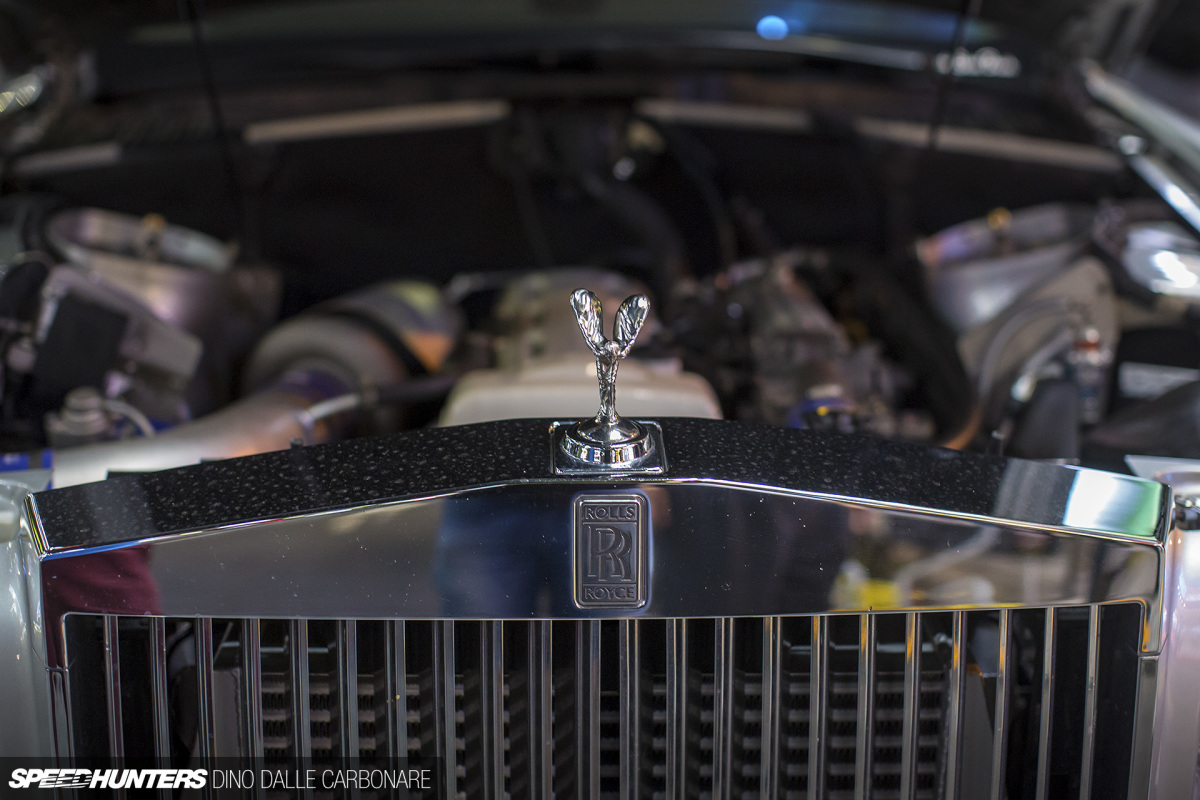 So the story goes like this: The owner picks up the car brand new in 2008; he loves it so much that he spends the next nine years driving the hell out of it, using it every day and making full use of that massive rear space to transport his friends in pure luxury. The BMW N73 6.75-liter naturally aspirated V12 that glides the Phantom along is near silent in operation and offers ample torque to push all 2.6 tons of the stately home on wheels along, 531lb-ft (720Nm) of the twisting force to be precise, with power topping out at 453hp. But then at the 190,000km (118,000mi) mark the engine gives up good and proper. With Rolls-Royce Japan quoting our good friend a two-year wait for a replacement motor, he proceeds to "sort the problem out himself".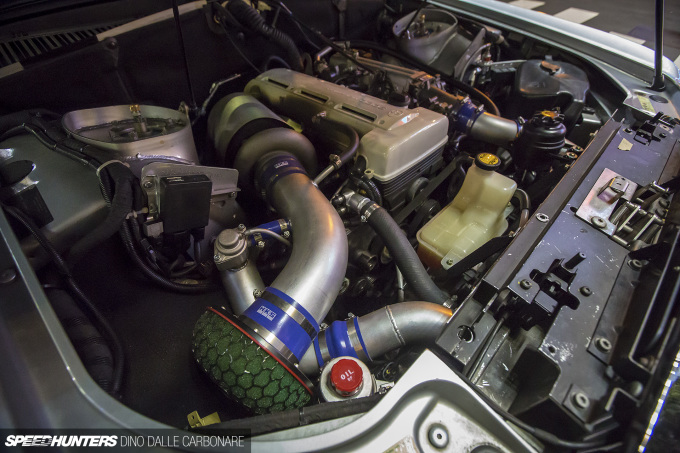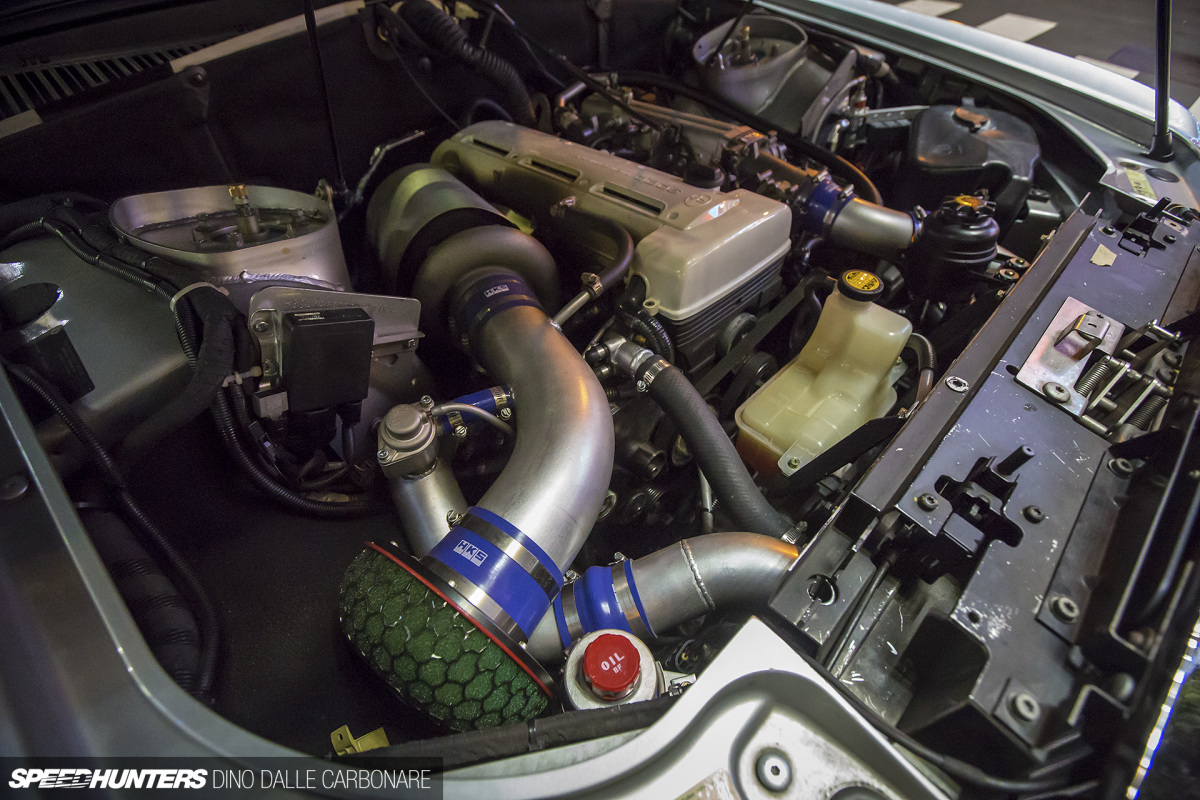 And that is how we arrive at this – a turbocharged and supercharged Toyota 2JZ-GTE powering the massive British automobile. Yes, really.
Being based in Japan I honestly thought I'd see pretty much every engine swap possible, but this is next level. And the beauty is that it all came to be out of necessity rather than a publicity stunt from a tuner. The owner simply wanted to continue driving his Phantom and has done so with an engine combination that's worked out rather well.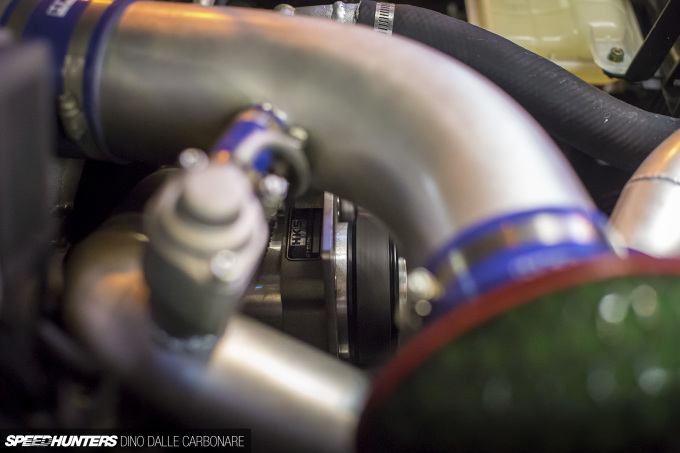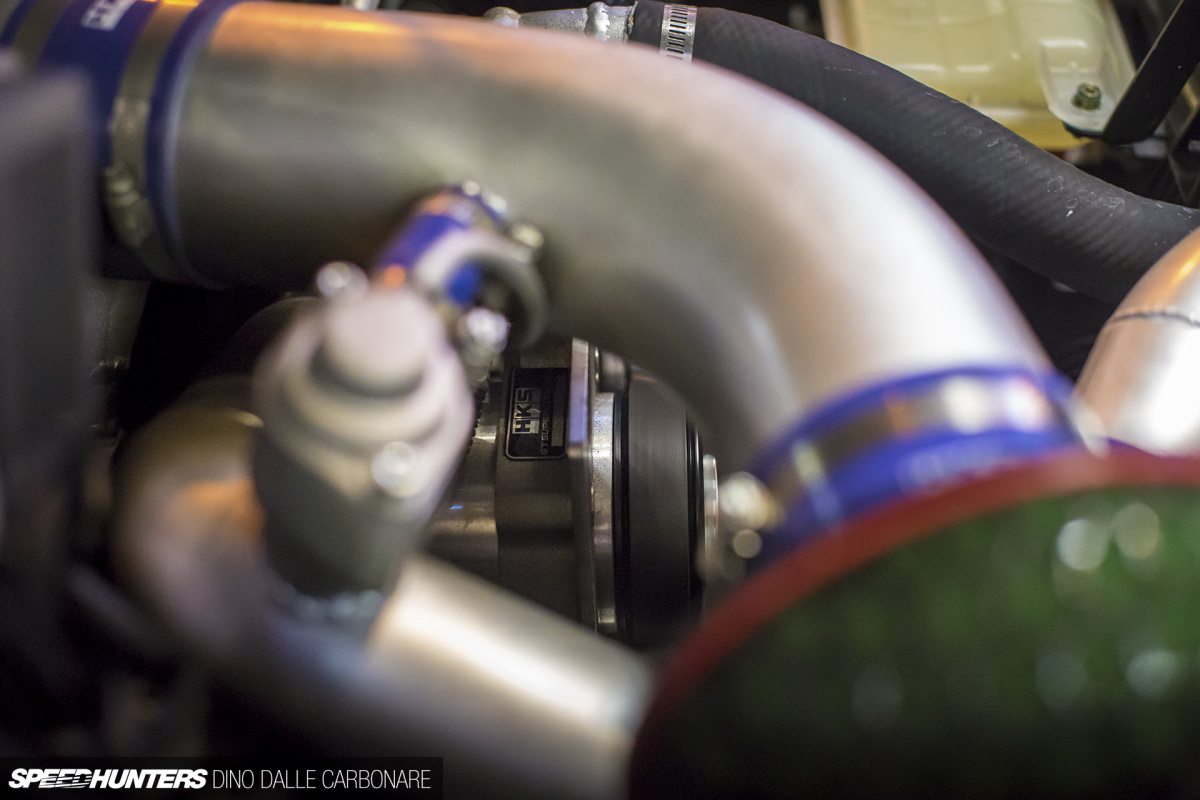 As I just mentioned, the inline-six is twin charged, so on top of the Trust T78 mounted high on a GReddy exhaust manifold there's also an HKS GT8555 supercharger kit in play. You know, so that there's a worthy low RPM torque curve there to help propel the big Roller off the line.
The swap was handled by J&K Power in Chiba who are specialists when it comes to 2JZs. To ensure that the motor was up to the task, they threw oversized HKS forged pistons into the equation and to take care of cooling there's an HPI Evolve radiator and Lexus RC F expansion tank.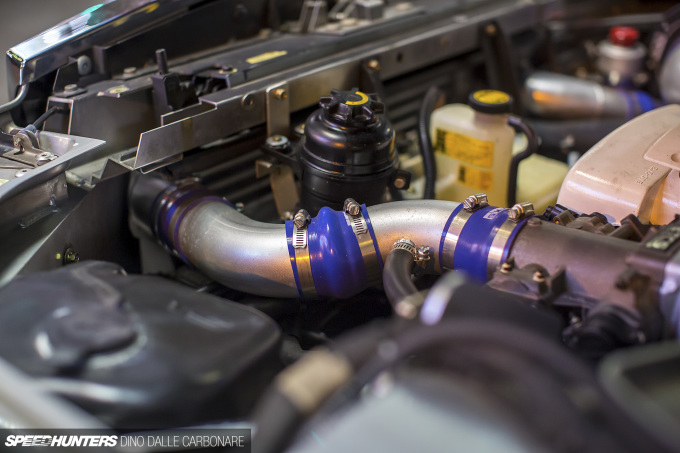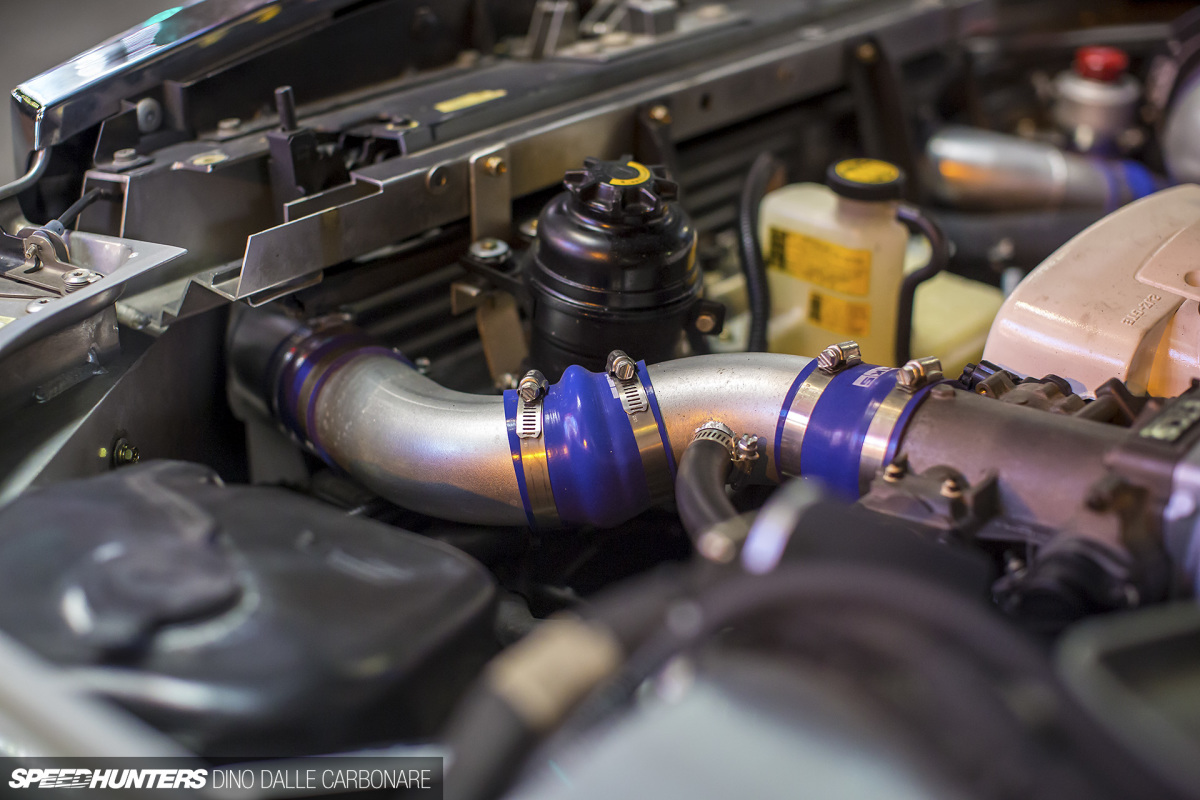 Then everything was plumbed up, which thanks to the elevated position of the motor within the engine bay and the massive space behind the grille meant intercooler piping could be kept short and straight.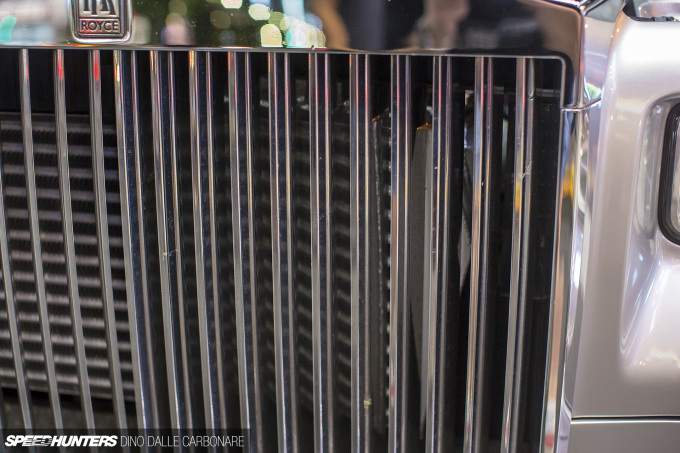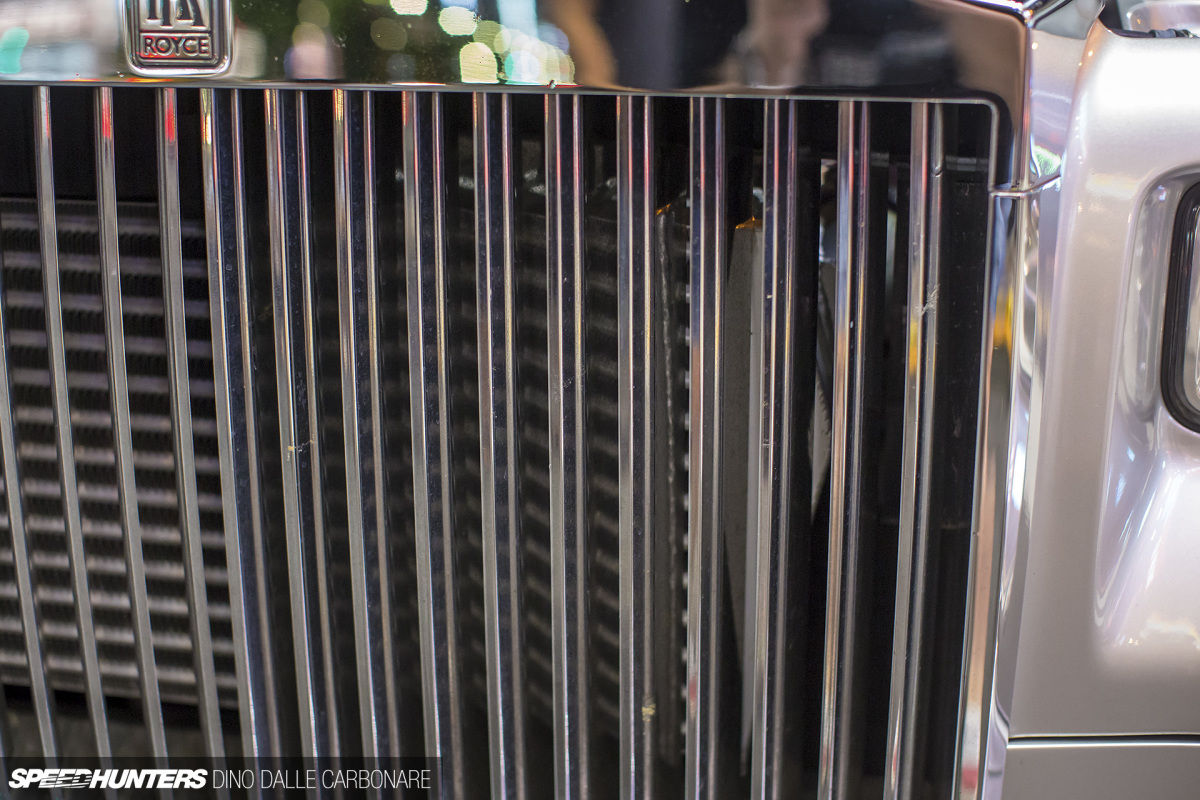 It's a pretty stealthy setup unless you know what you are looking for.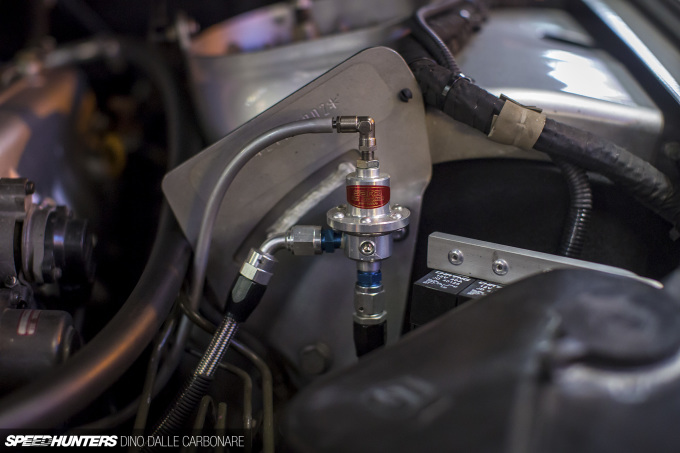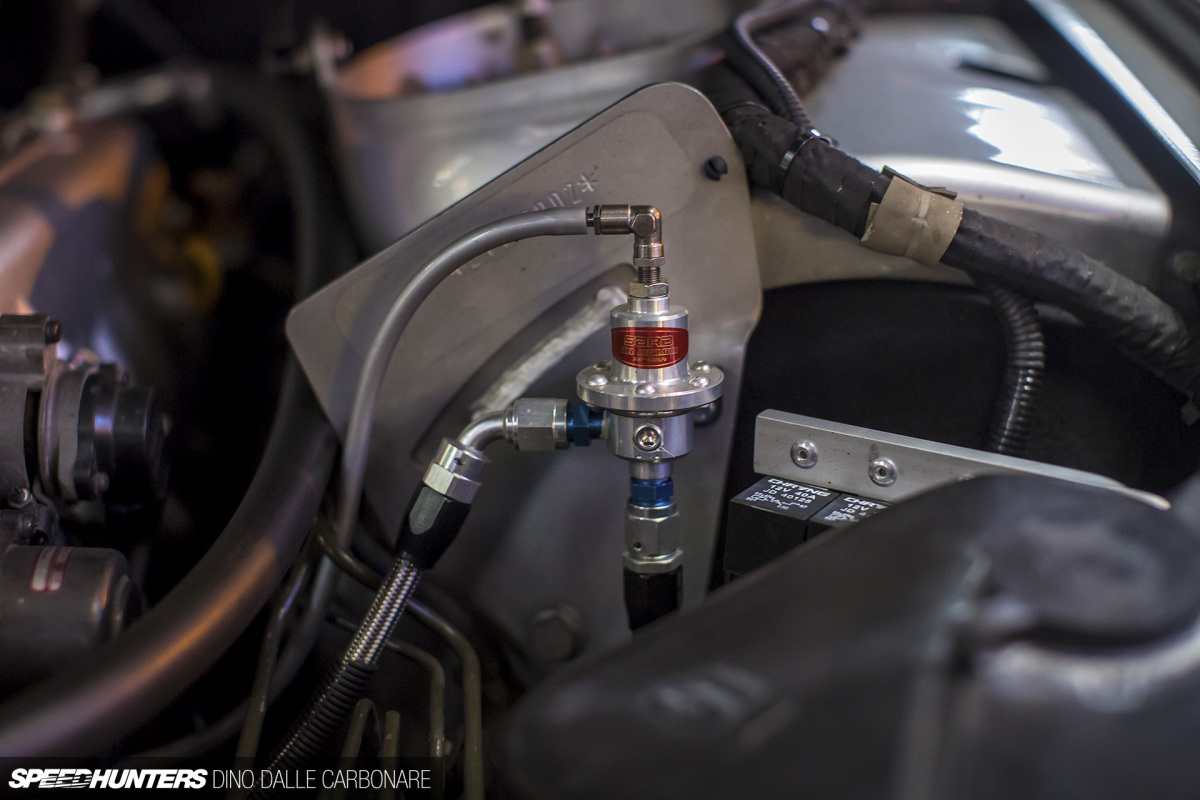 A custom fuel system supports the current 1.6bar (23.5psi) of boost the T78 is delivering, but that's just the low setting. The swap was just completed so it's still being run in and currently outputting around 600hp, but once final tuning of the HKS F-CON V Pro is complete and 2.0bar (29.4psi) is dialed in, 900hp should be possible.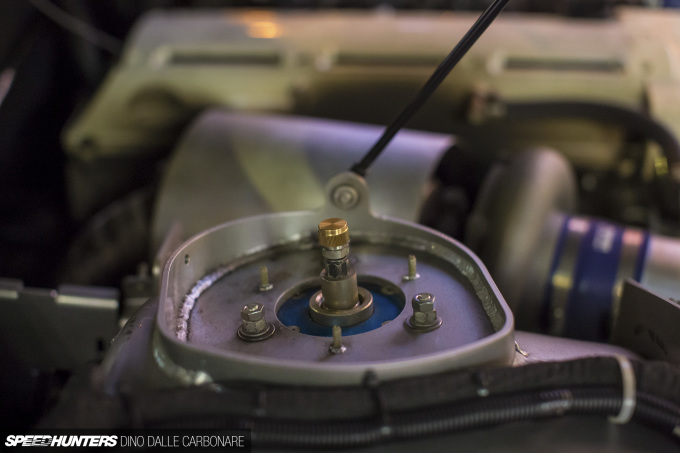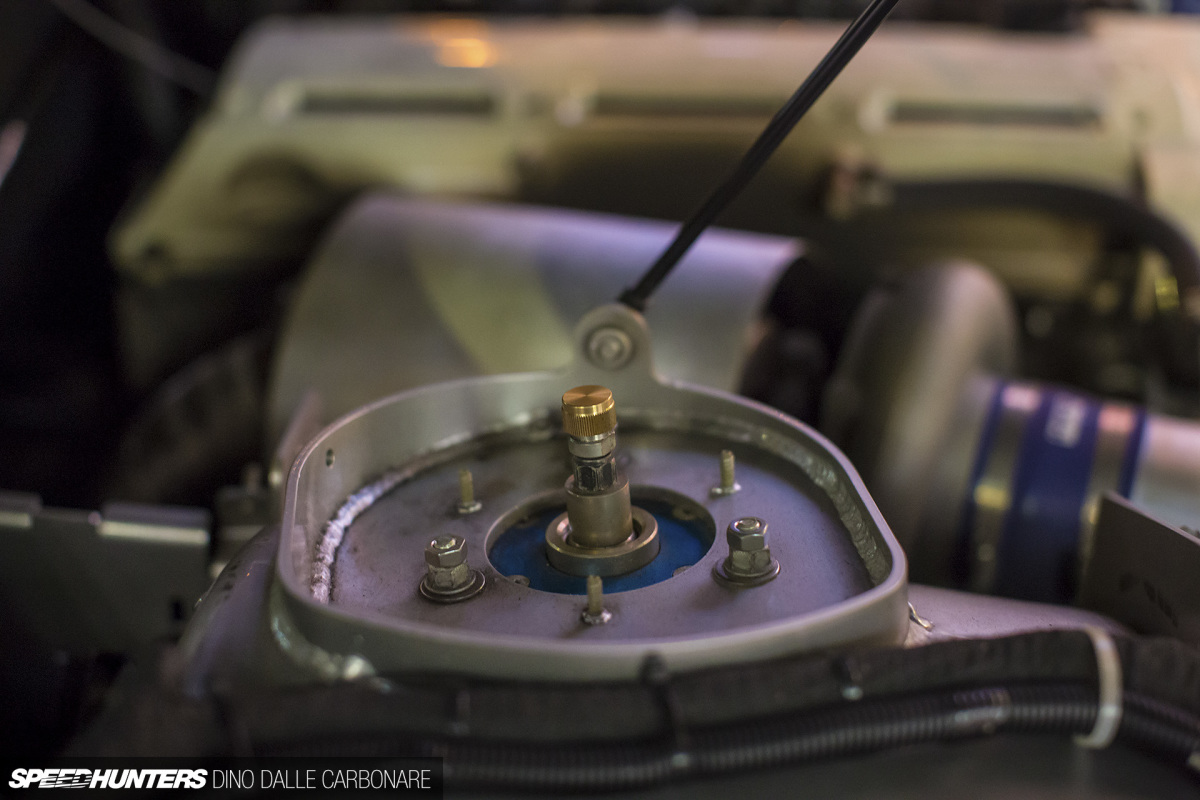 Of course, you couldn't possibly rely on Rolls-Royce's signature air suspension to deal with pretty much double the power the car came with from stock. Aside from the fact that the factory system has reliability issues, something a little bit more aligned with the new demeanour of the car was needed.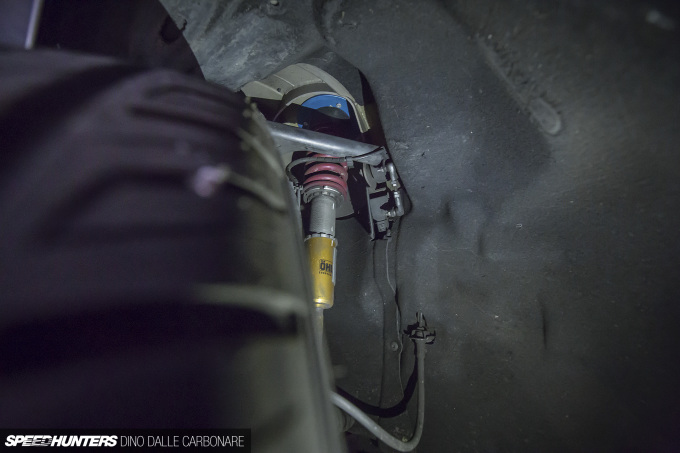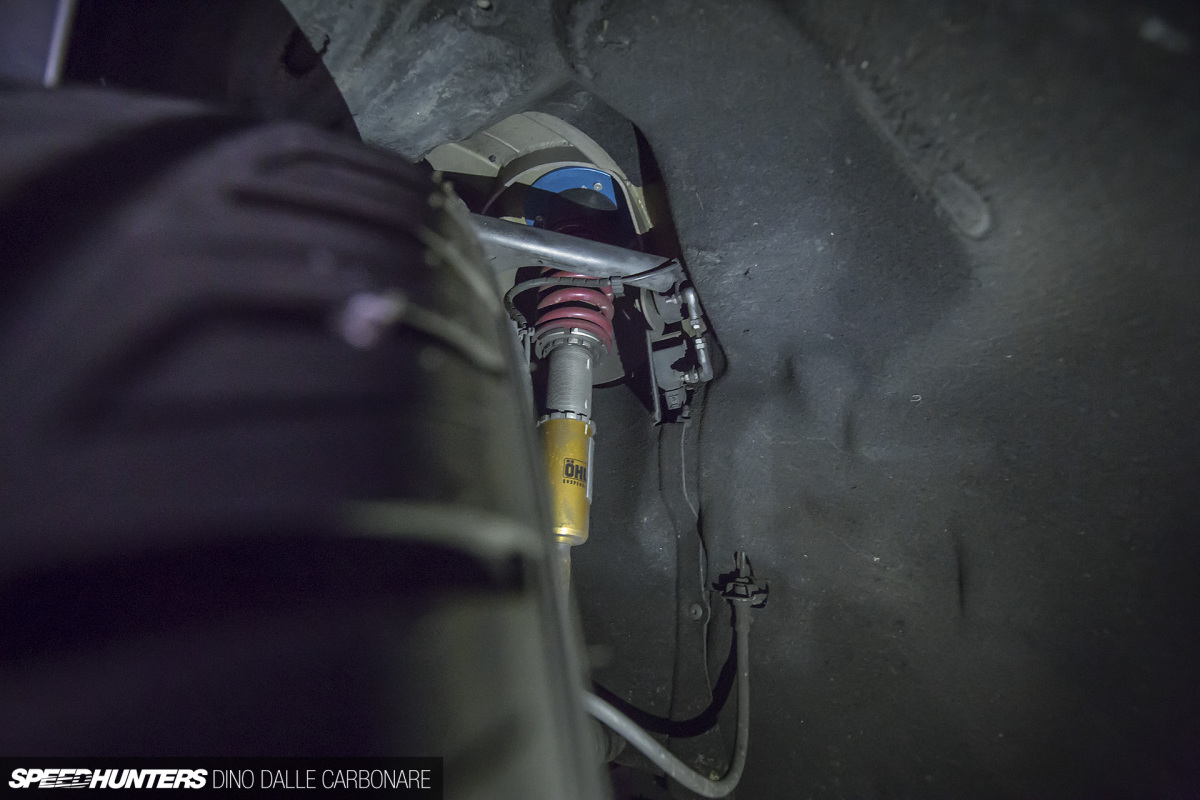 And that's where adjustable Öhlins dampers, custom built to take into account the somewhat unique job they have to do, come in.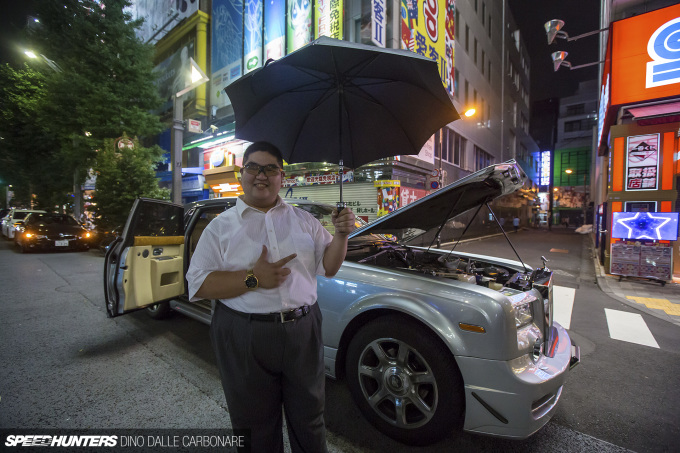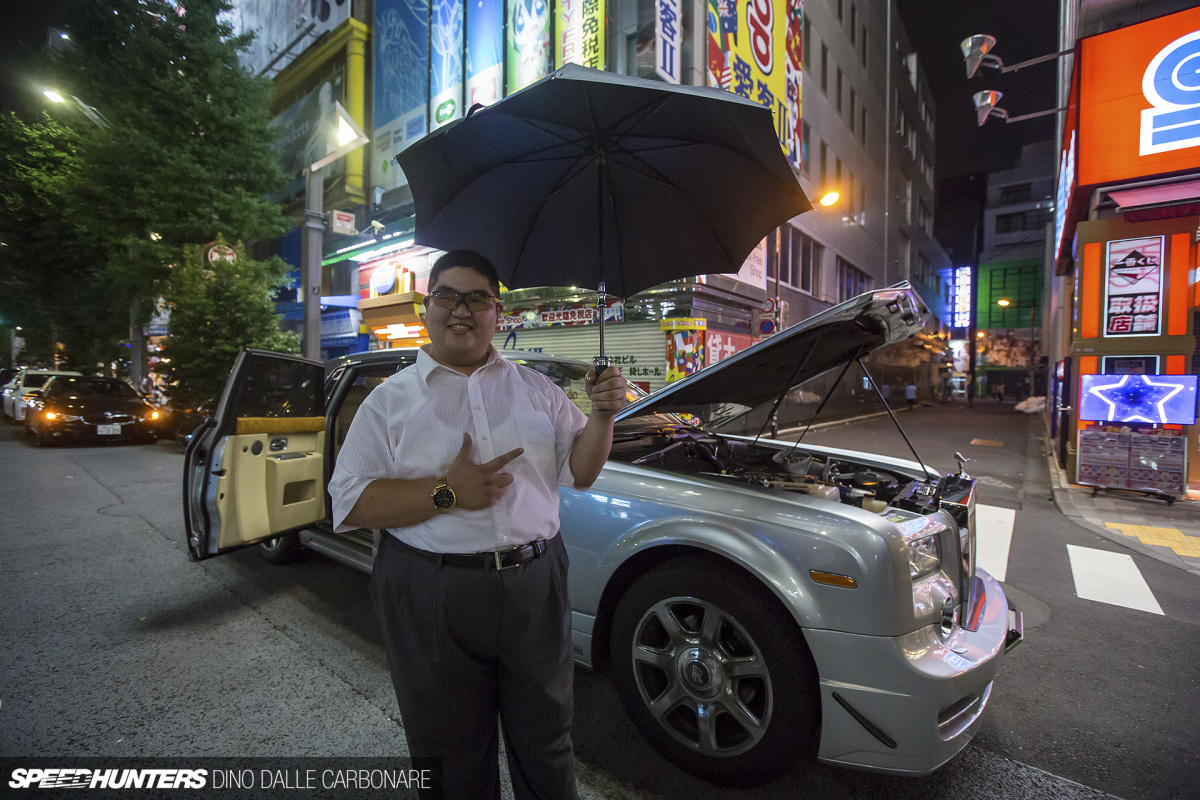 The owner was so cool he showed me all the features of the car, including the iconic umbrella that ejects from the rear suicide doors to keep sir and madam dry when exiting the car in the rain.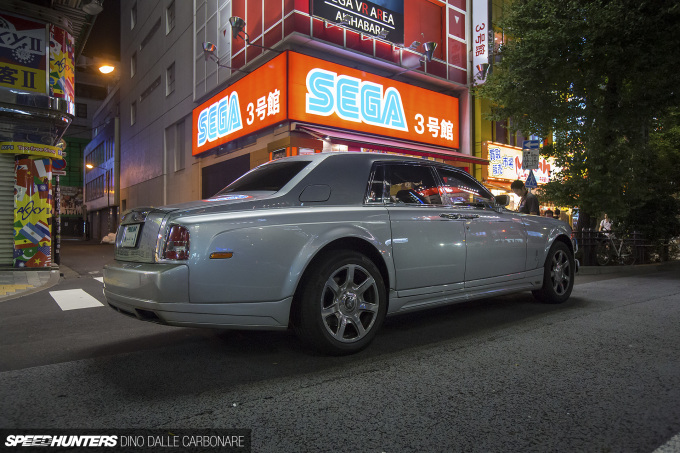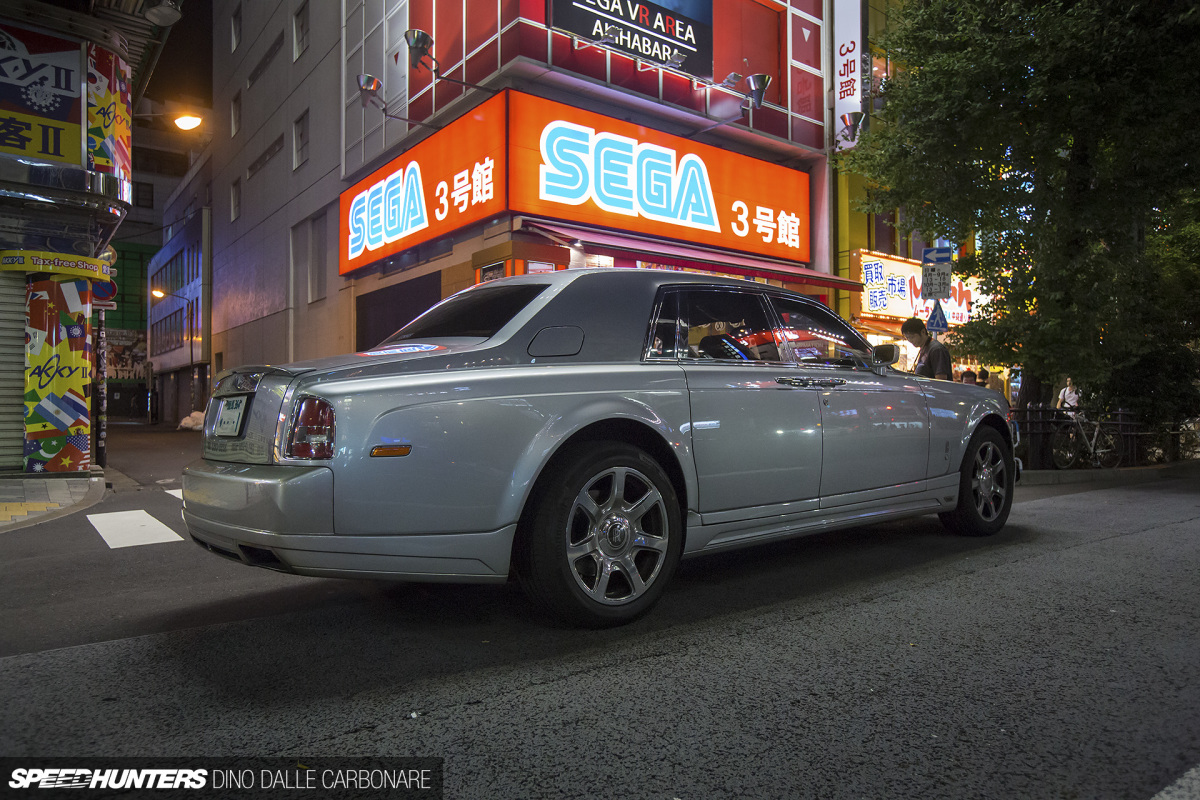 Shut the hood and it all goes back to looking like a regular Phantom.
That Engine Note
I've photographed a few Rolls-Royces in the past, but shooting a full feature on a Phantom was a first for me. I just couldn't get my head around just how majestically massive this model is. It was almost to the point of being awkward to position and shoot, as it barely fit in through the back streets that line the Akihabara neighbourhood.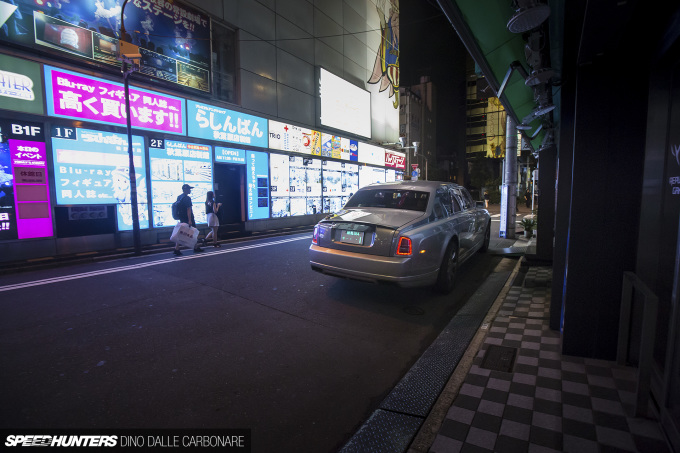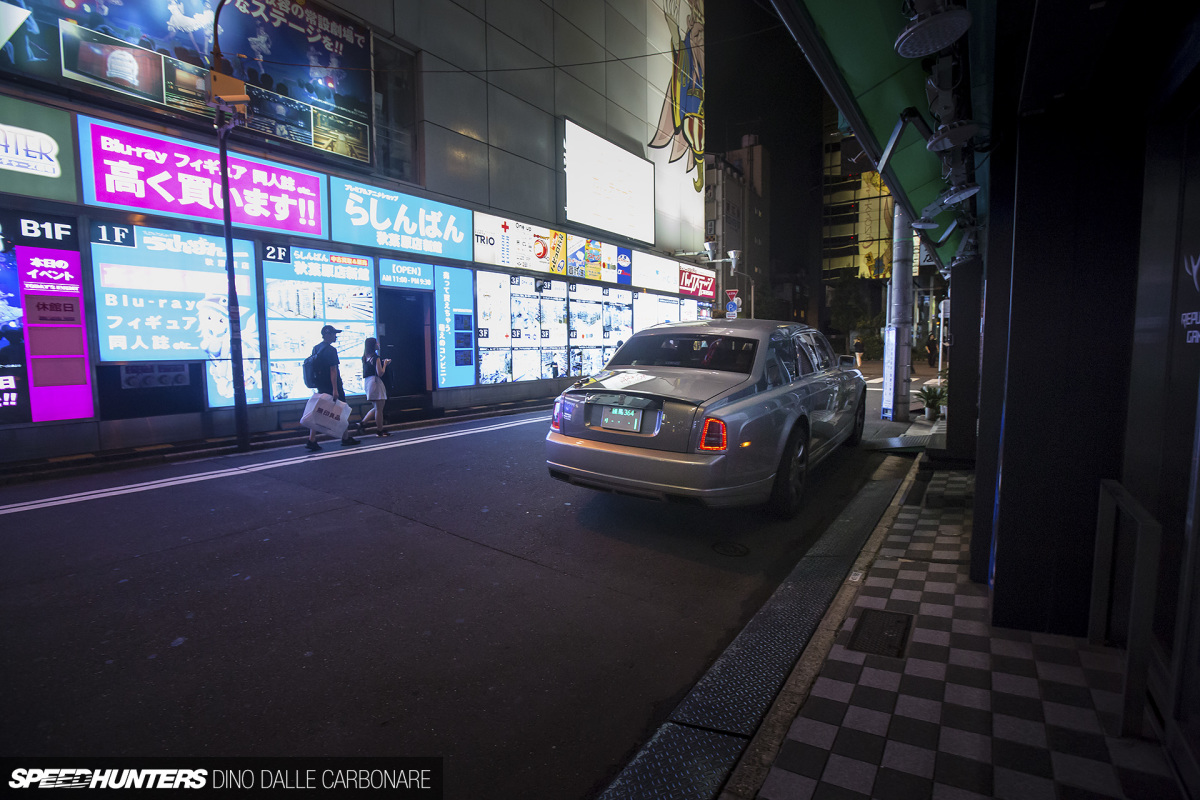 And the engine note just made me laugh: close your eyes and you picture a fully-tuned Supra sitting there in front of you; open your eyes and there's a big Roller. Mind blown every time.
I made a quick video of the car as pictures alone could never relay the awesomeness of this Frankenstein creation. And yes, I even got to sit in the back and be chauffeured around.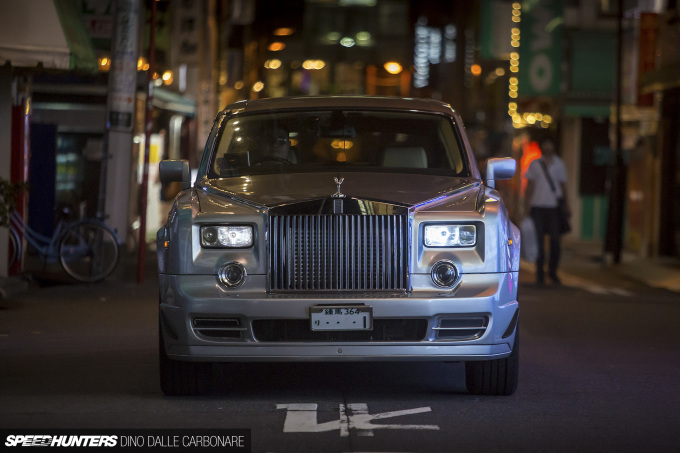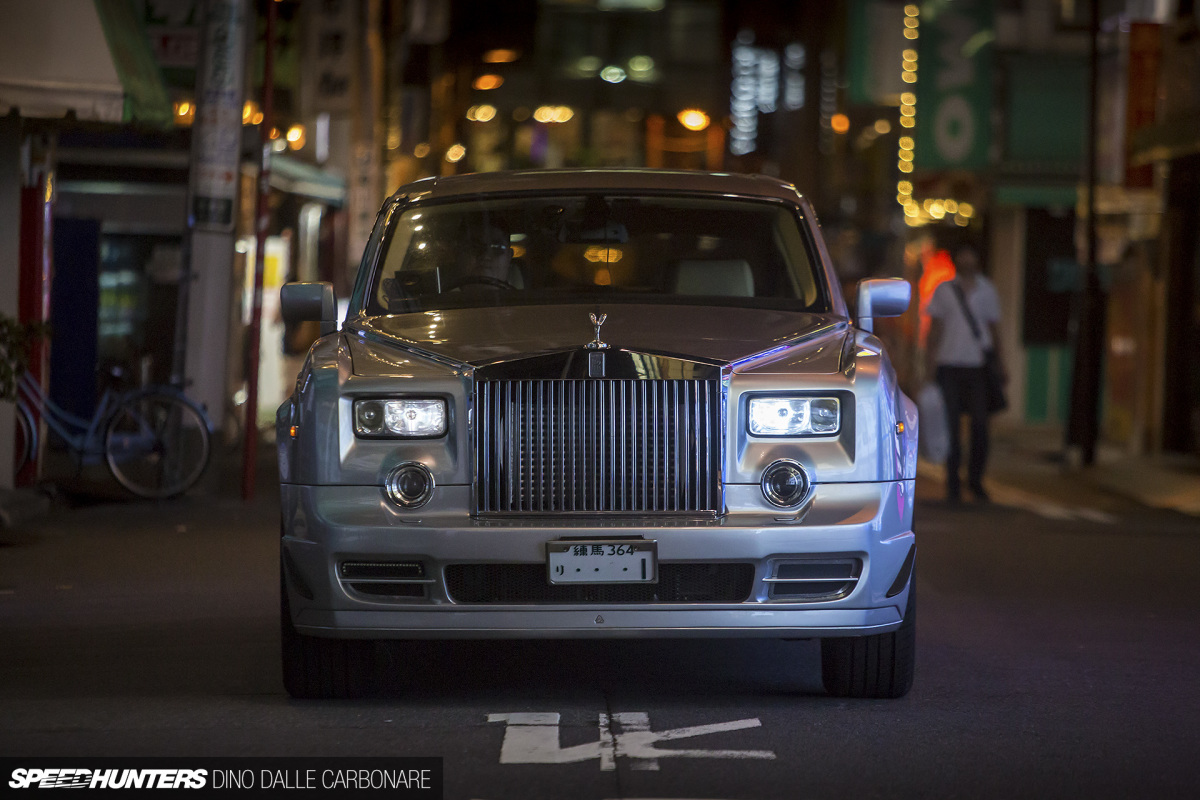 I was actually pretty impressed with how smooth and torquey the car felt, but more amazed by how the loud and very JDM tuner car like burble at idle all but disappeared once the doors were closed. These things pack some pretty serious sound deadening.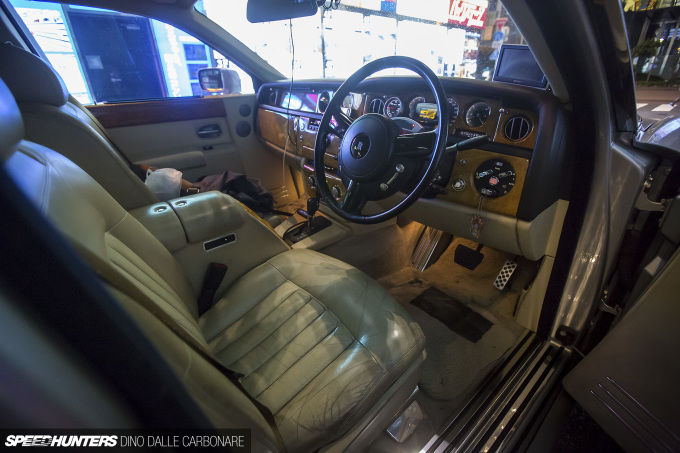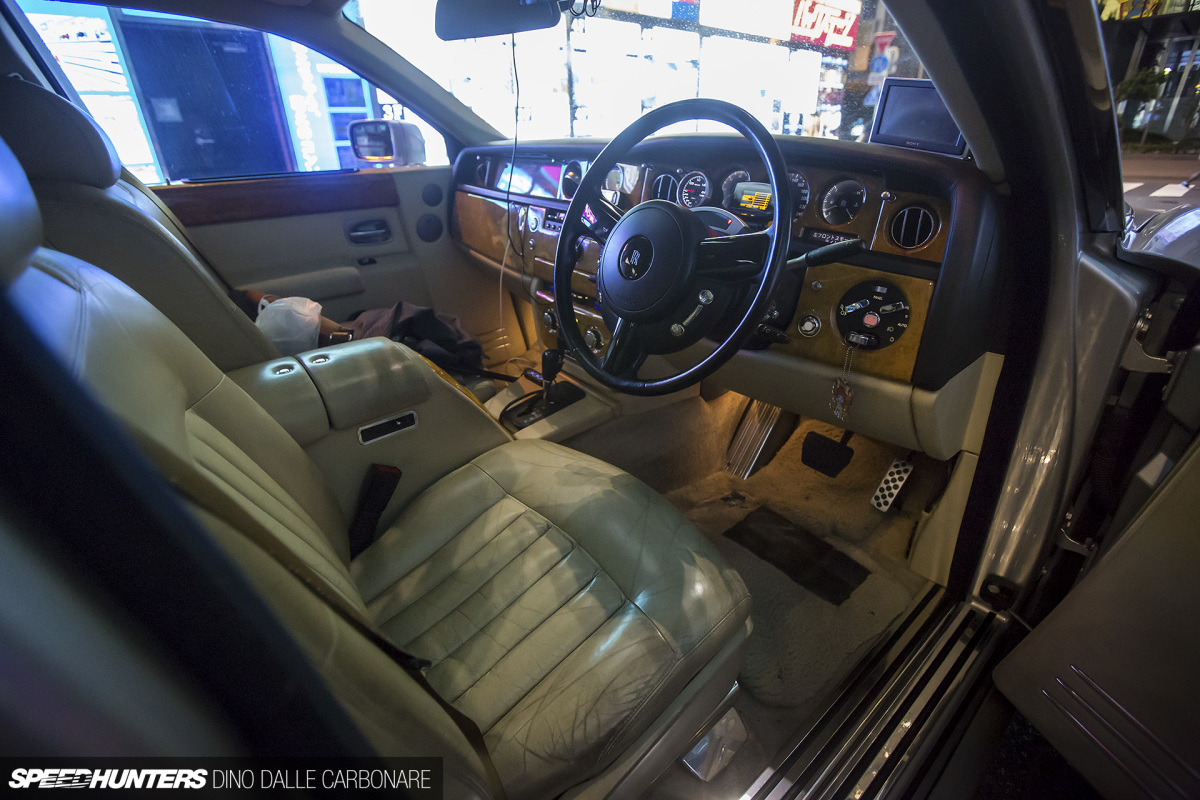 As you'd expect with a car that's approaching 200,000km, the interior is showing its age, but aside from the usual wear and tear and the occasional scuff, the build quality is evident.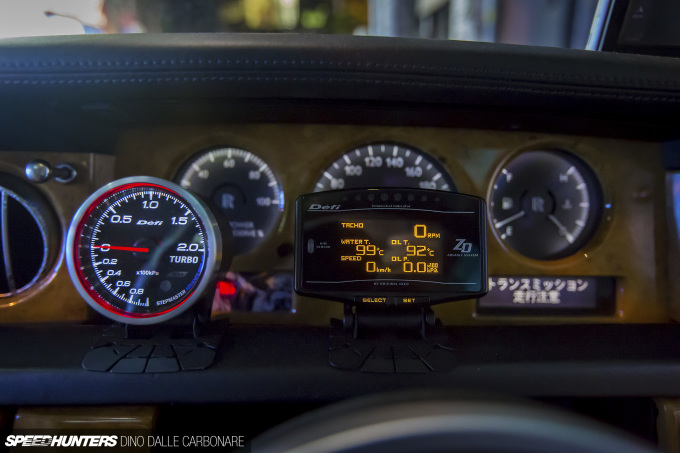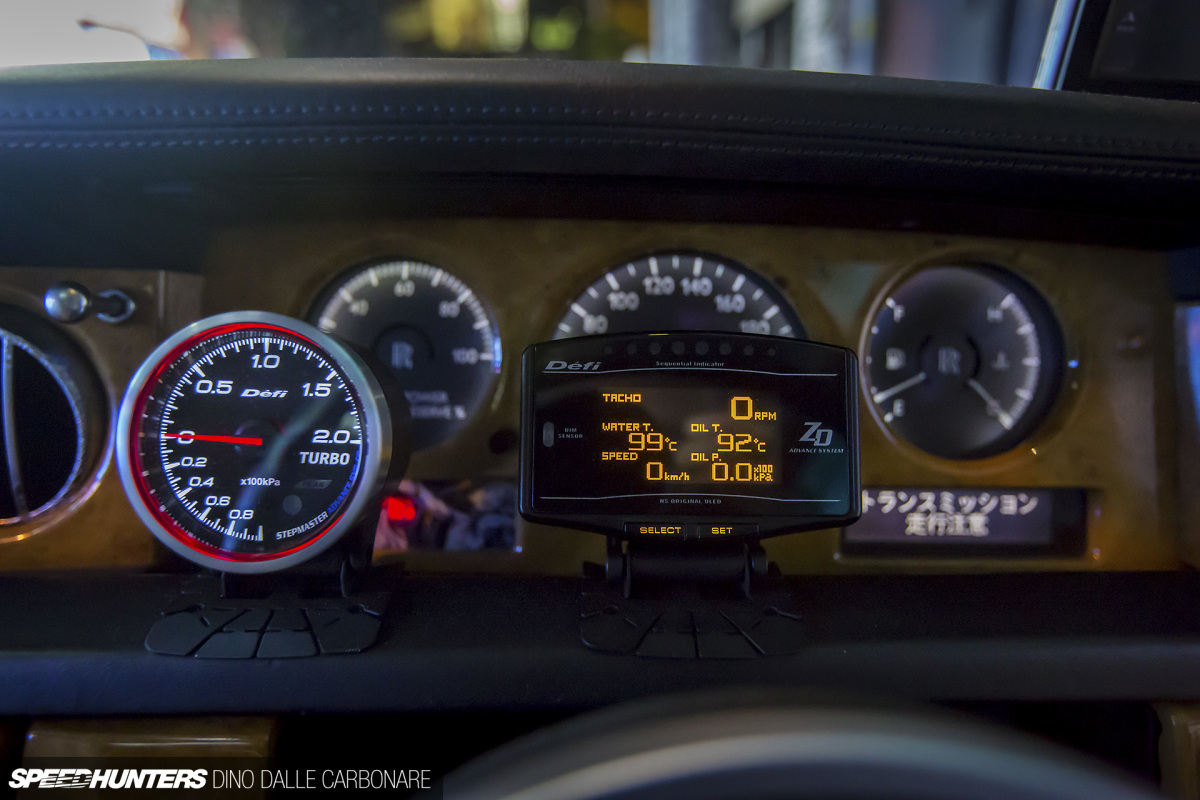 Now I've seen it all – a Rolls-Royce Phantom with a Defi boost gauge and an Advance ZD multi display meter. Both are there to help keep an eye on the vitals of the Toyota motor, but just look so out of place that they're bordering on comical.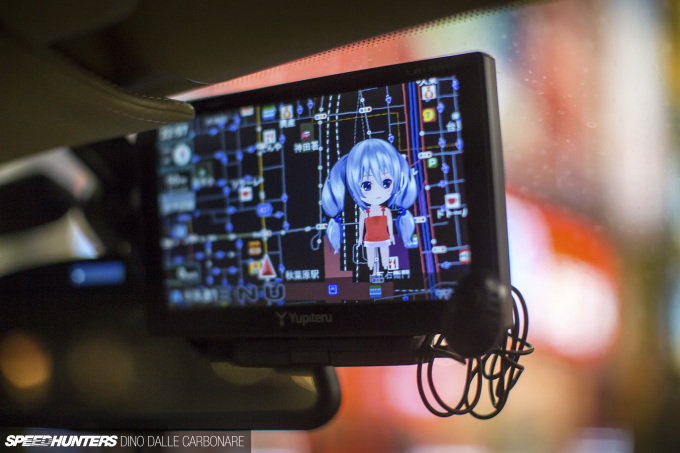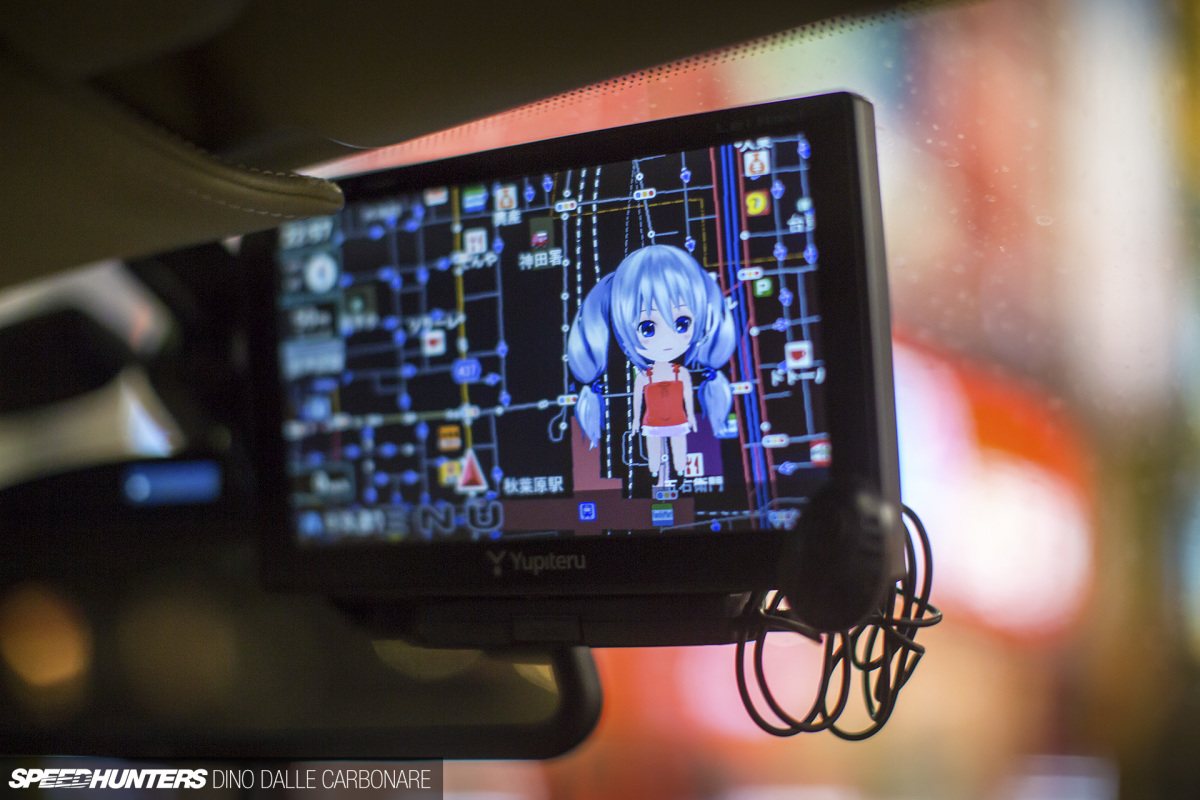 I've never seen a Japanese navigation system where anime characters randomly pop up on the display, but seeing the area of Tokyo we were in, I didn't think it was strange. That's when you know you've been in Japan too long.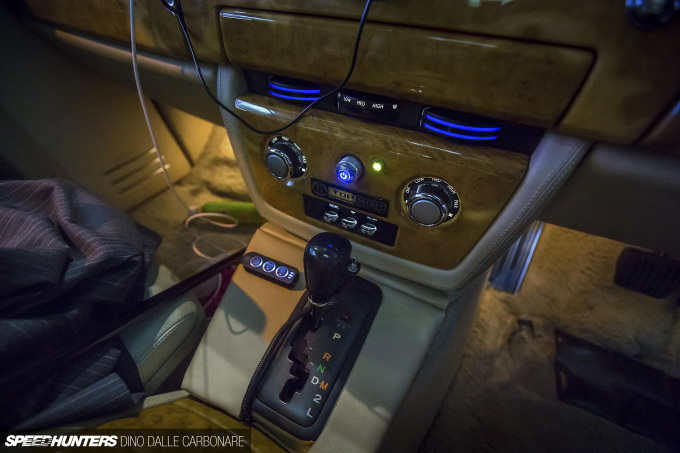 The original cup holder console provided a perfect place to locate the Aristo automatic shifter, and it would almost look factory if it wasn't for the plastic Toyota surround.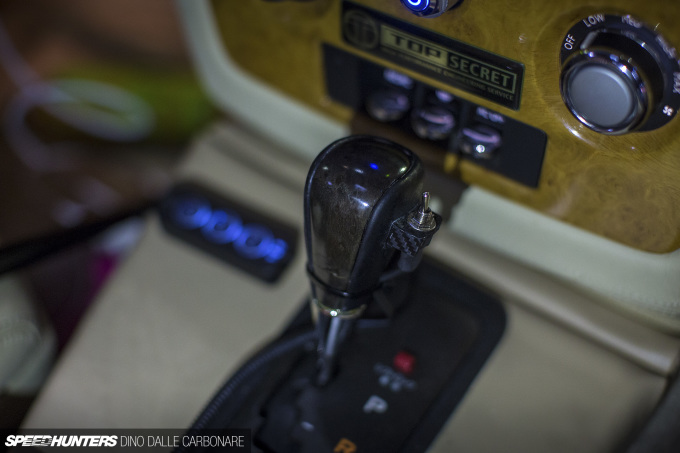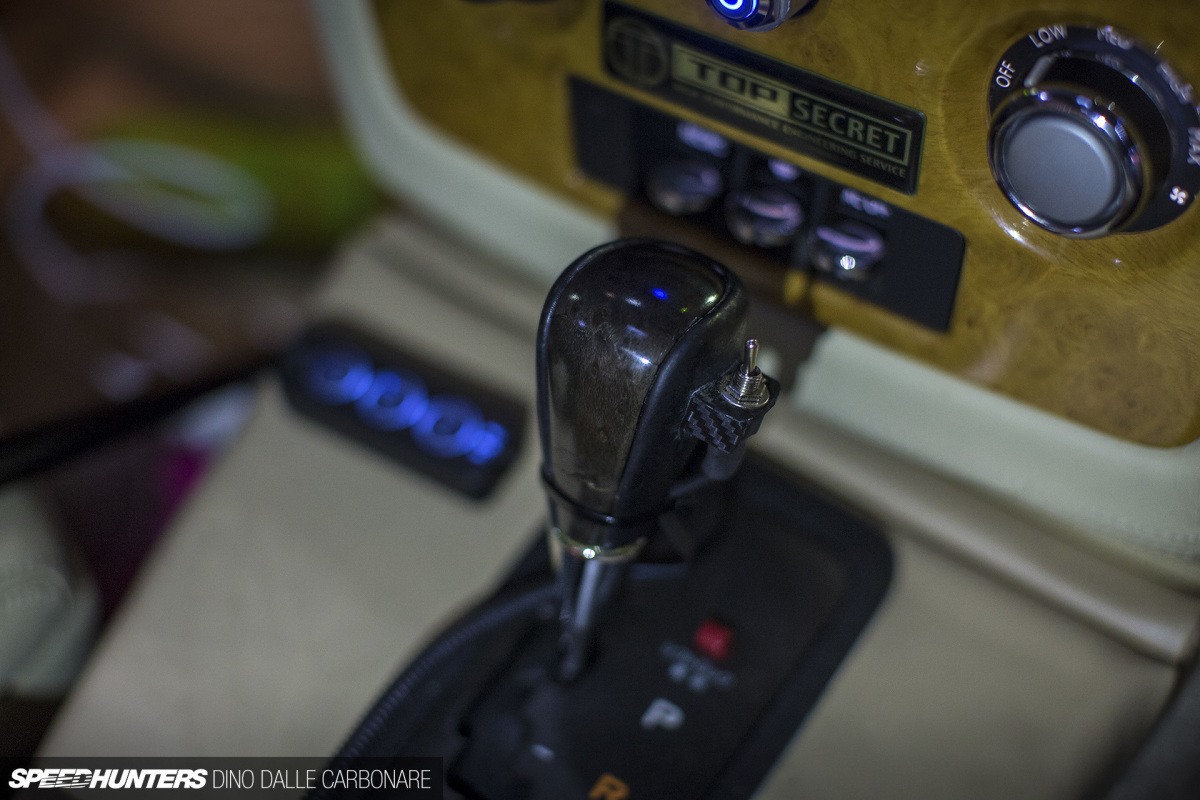 I'd like to say that the toggle switch on the side of the shift knob arms a nitrous system, but it's actually there to activate and deactivate the 4-speed's overdrive.
This is one car I won't be forgetting in a while, and it certainly won't be the last time we see it.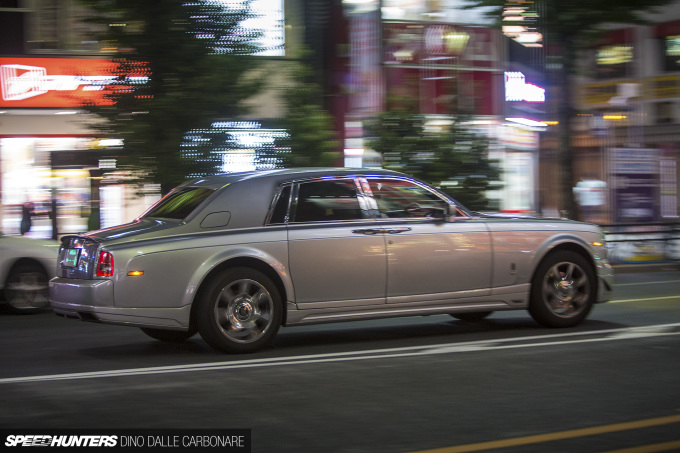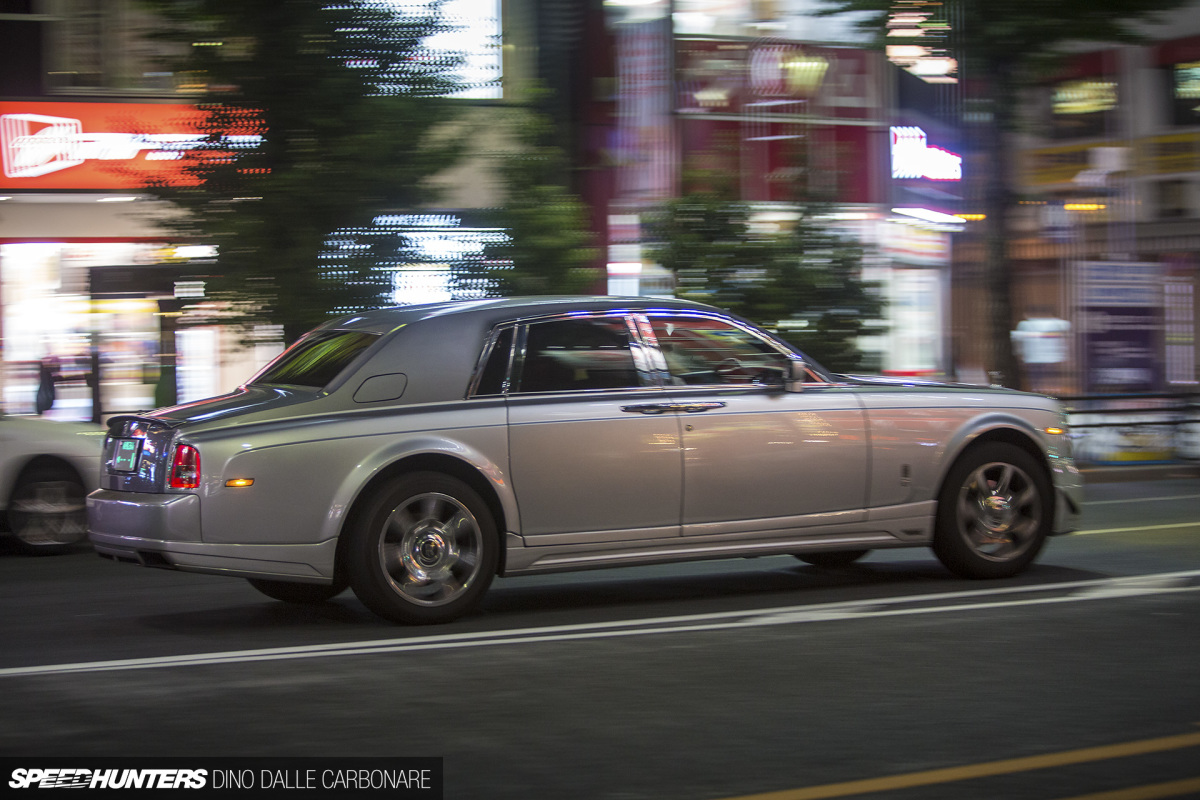 I've already made sure the owner contacts me again when the run-in period on the 2JZ is done and the boost can be turned up. Because I have to experience a full launch in a Phantom at 2.0bar boost. Then I'll be a happy man!
Dino Dalle Carbonare
Instagram: speedhunters_dino
dino@speedhunters.com