When attending Japanese events similar to last weekend's Fuji 86 Style with BRZ, I always like to take a stroll through the parking lots to check out the everyday warriors that show up.
These are the cars that most likely don't have any type of sponsorship, and anything done to them is purely out of pocket and personal time. Demo machines are great and absolutely have their place in the automotive universe, but cars that have been modified by people like you and I are the ones that truly resonate with enthusiasts.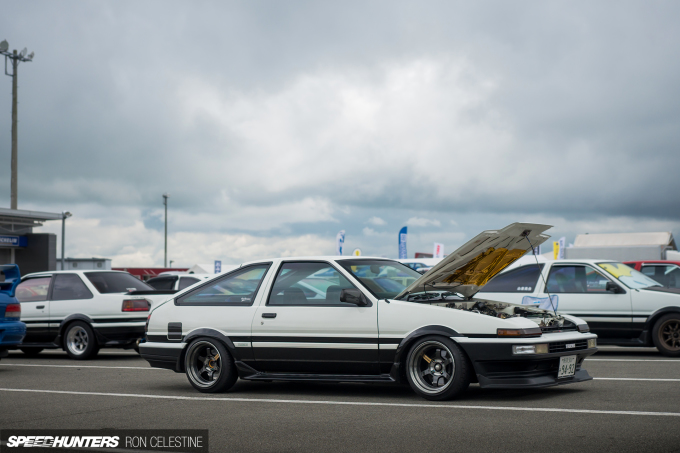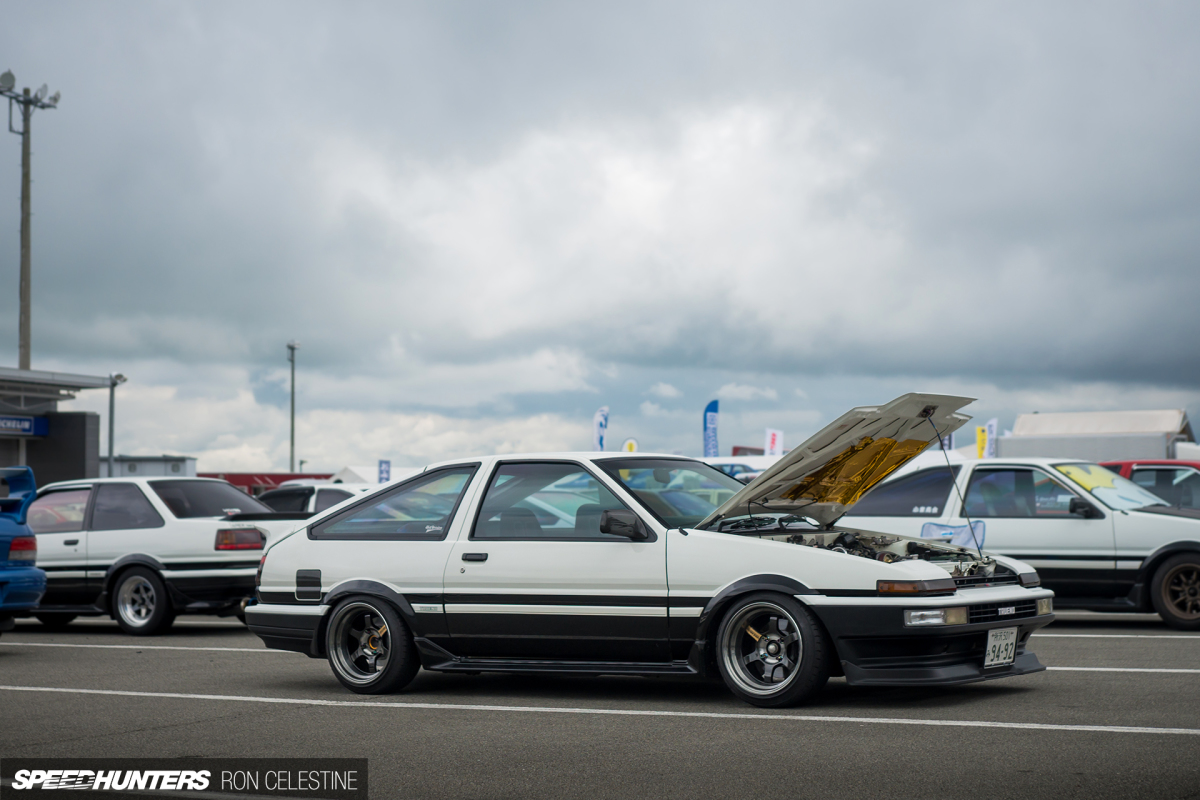 This kouki AE86 reminded me of the simplicity and beauty of the Trueno I found parked up down a Yokohama side street last month, but with a few extra touches. The exterior remains mostly factory, a Toyota Racing Development (TRD) N2 rear wing complementing the OEM side skirts and front lip.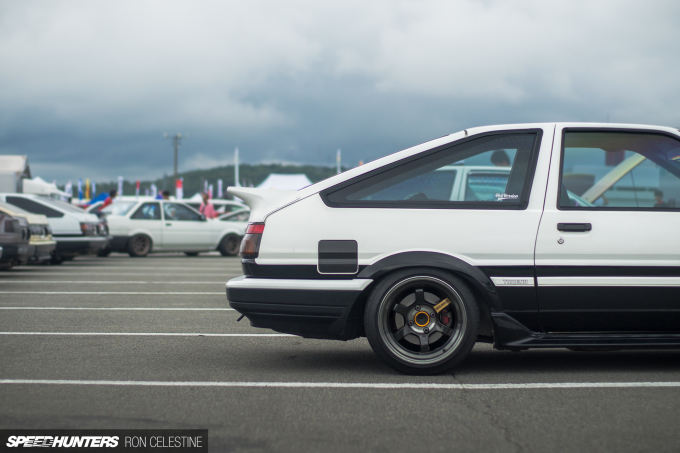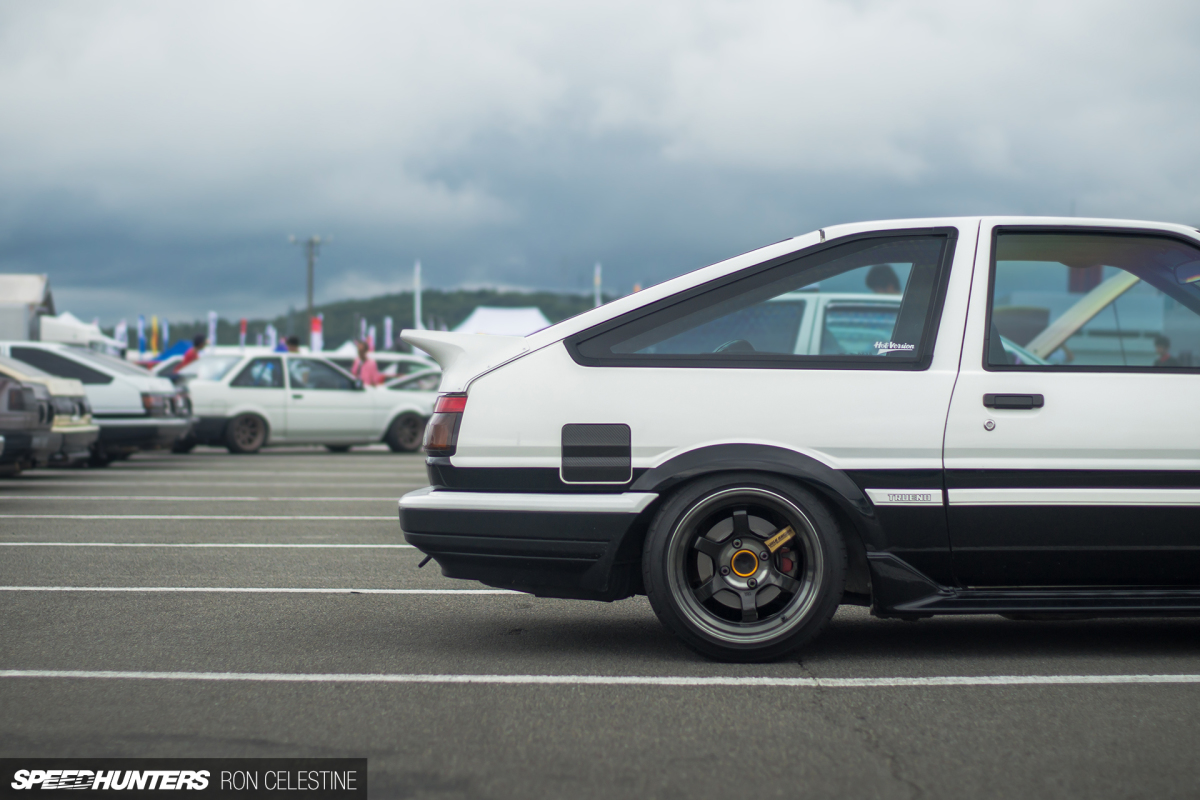 When it comes to modern wheels for old cars, the RAYS Volk Racing TE37V is hard to beat, and this car wears a set of limited edition 15-inch SL (Super Lap) 2016 versions.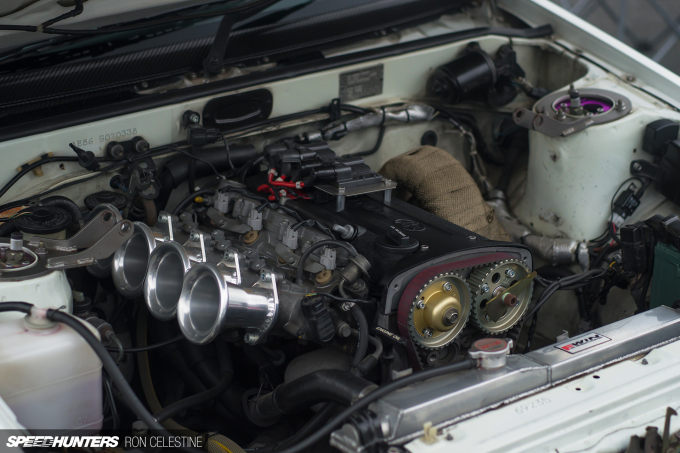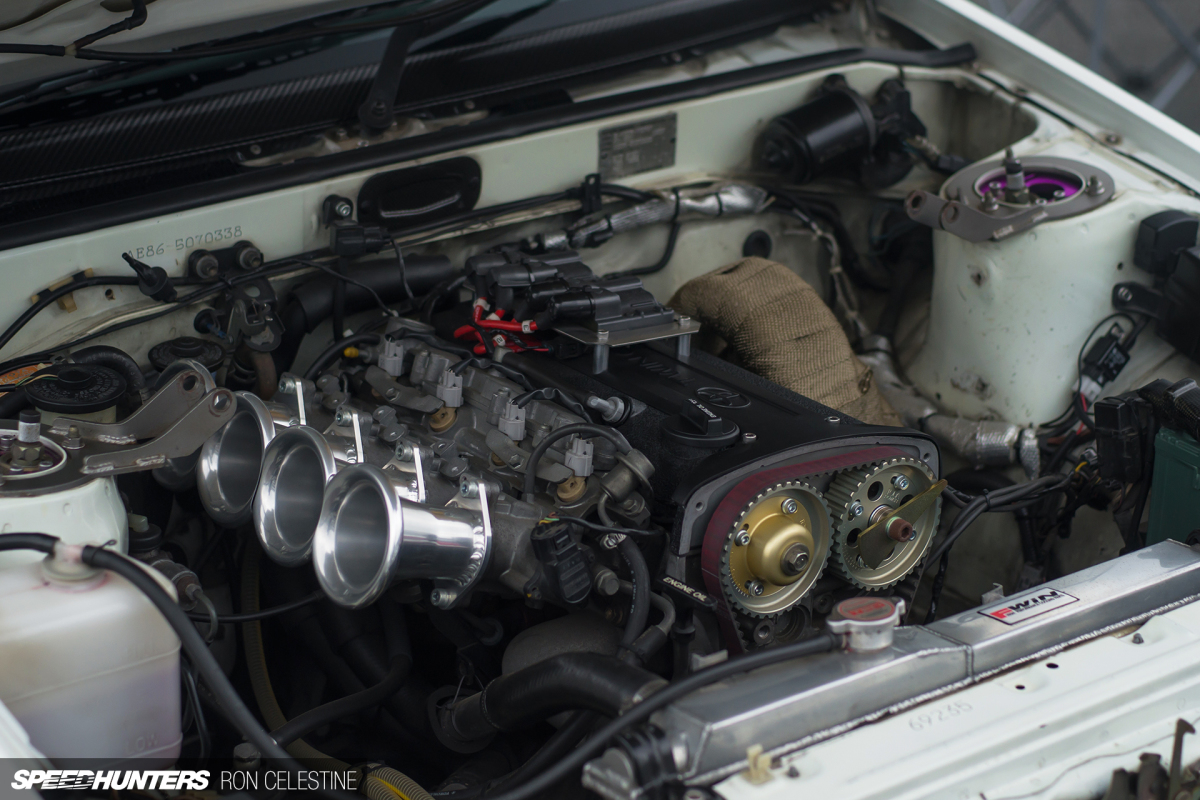 Under the hood, the original 16-valve 4A-GE has been swapped out for a 20-valve variant from an AE111. It's hard to know how serious the owner has got with this swap, but the addition of Toda adjustable cam gears and polished velocity stacks for the factory quad-throttle setup tells us that it's at least lightly tuned, and perhaps putting out a few more ponies than the engine's factory-rated 165PS.
On the exhaust side, there's a set of wrapped headers running out to a full performance system. Coupled with the induction noise, we bet this thing sounds superb at high RPM.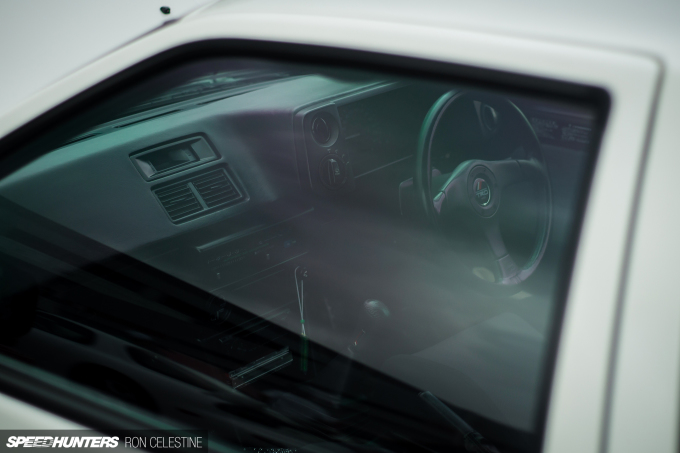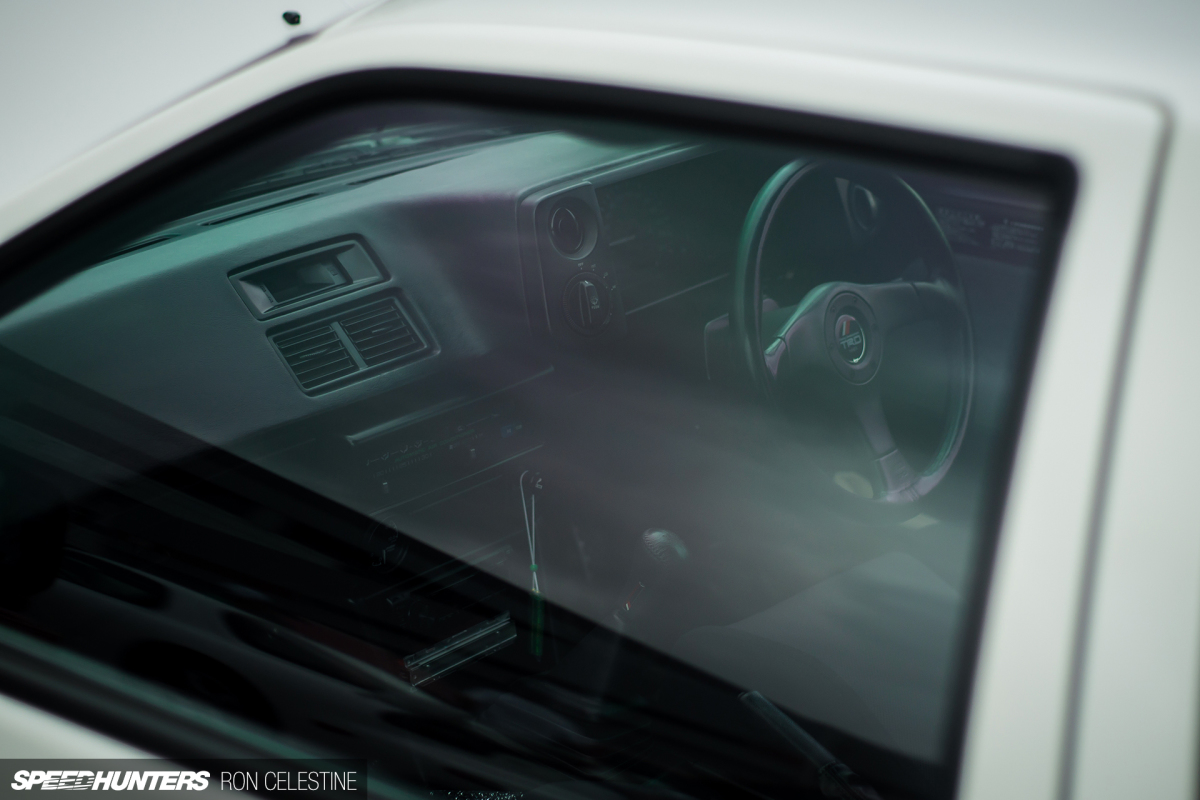 A look inside reveals that time has practically stood still; there are a few select upgrades including TRD reclining seats, a TRD steering wheel and TRD shift knob, but everything else appeared factory.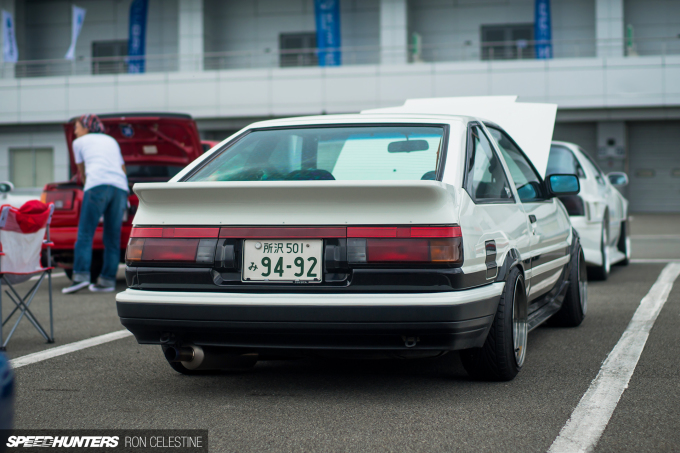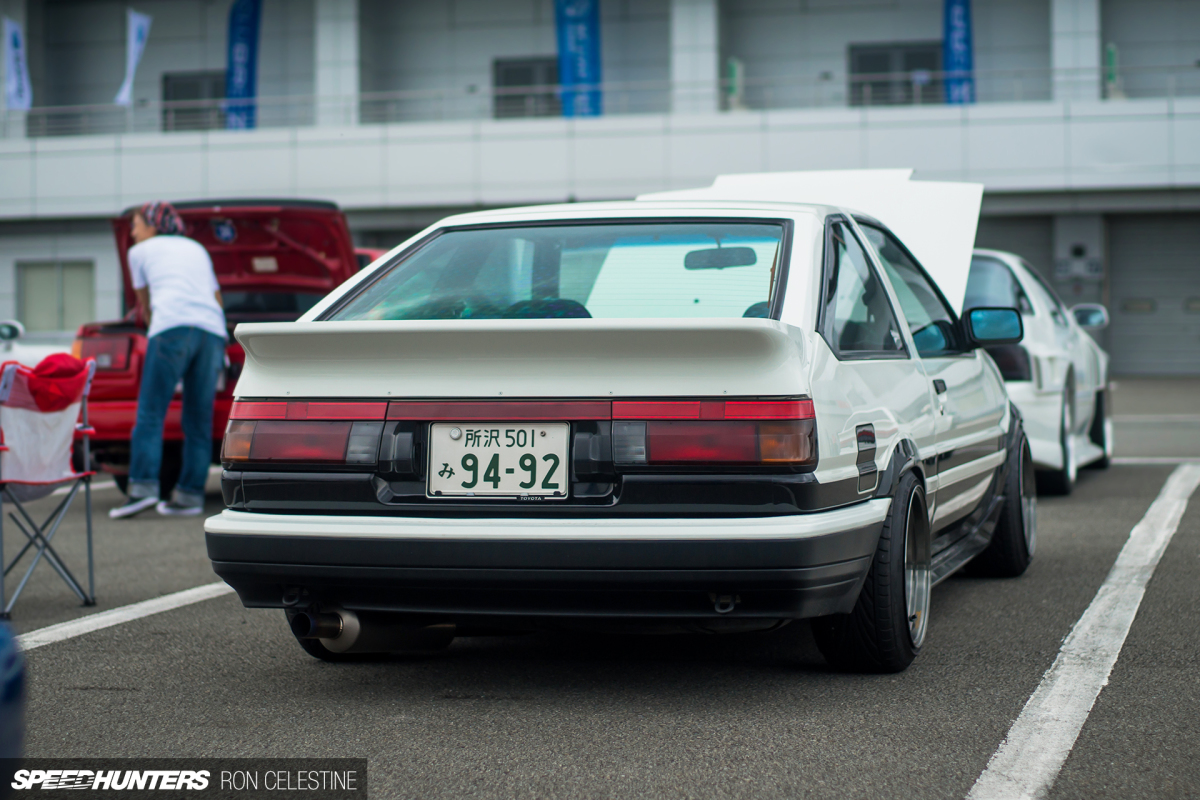 Even though events like 86 Style are guaranteed to showcase some amazing builds, this Trueno goes to show that sometimes you don't even have to venture inside to find some real gems.
What are some of the cars that you have came across hiding away in an event parking lot? Let us know in the comments section below.
Ron Celestine
Instagram: celestinephotography