Carbon fiber wheels for high performance road cars aren't a new thing, Koenigsegg has been using them on some of its models for a few years, and more recently they've even been fitted to the Shelby GT350R. But now Porsche has got in on the act, bringing with it an innovative new production process utilizing braided carbon fibers. Its first offering is an optional wheel upgrade for the Porsche 911 Turbo S Exclusive Series.
According to the German automaker, the carbon fiber reinforced polymer (CFRP) wheels which measure 20×9-inch for the front axle and 20×11.5-inch for the rear, weigh around 8.5kg a piece lighter than "standard alloy wheels" (we assume for a comparative size) for a 20 percent weight saving. They're also 20 percent stronger.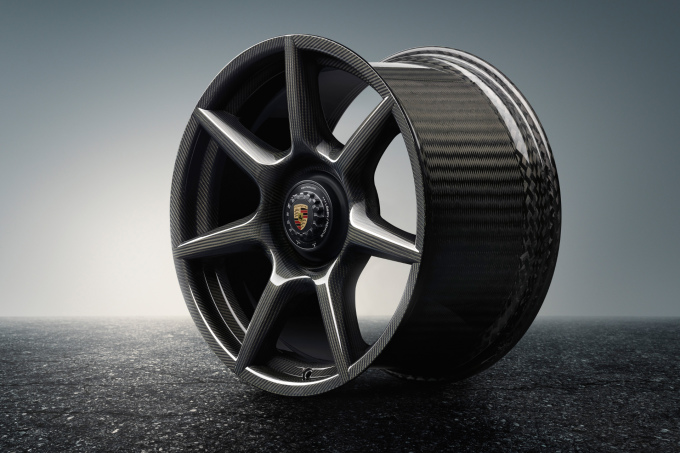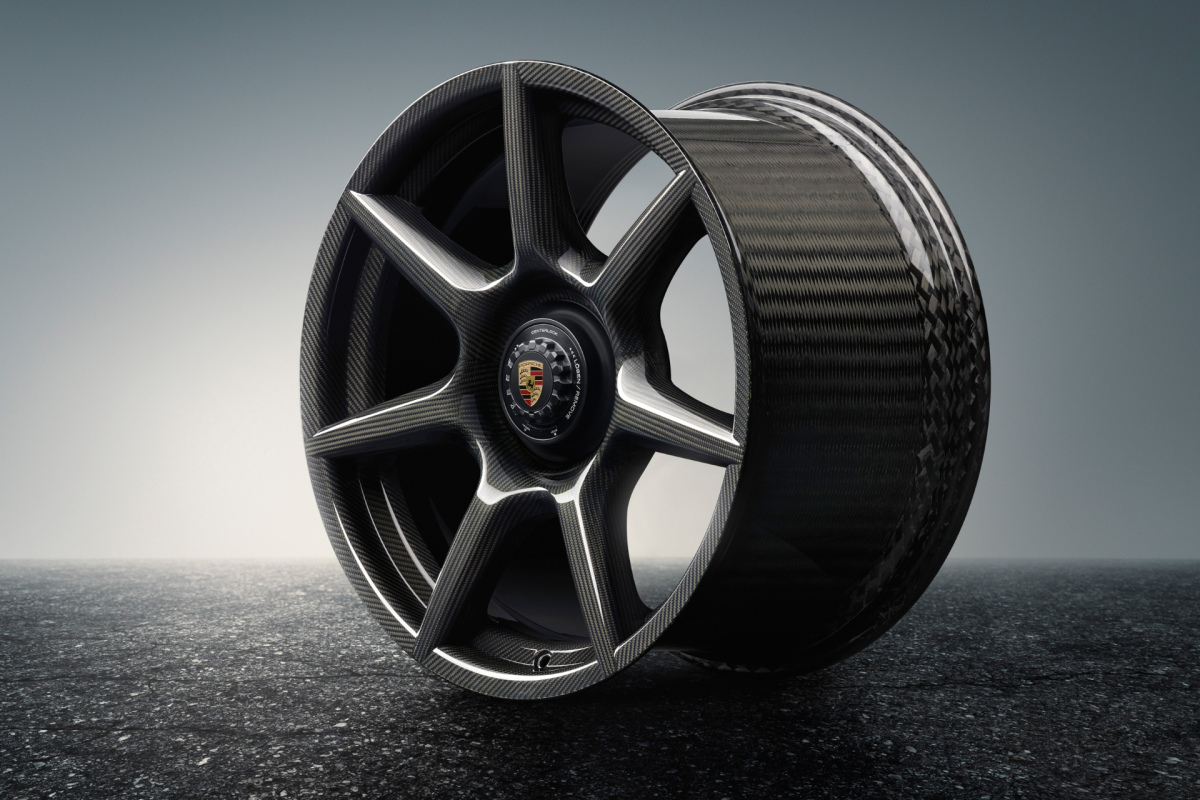 From a performance aspect, lighter wheels bring about a reduction in unsprung weight which improves acceleration, braking and overall roadholding. Porsche says the result is "increased driving dynamics and driving pleasure."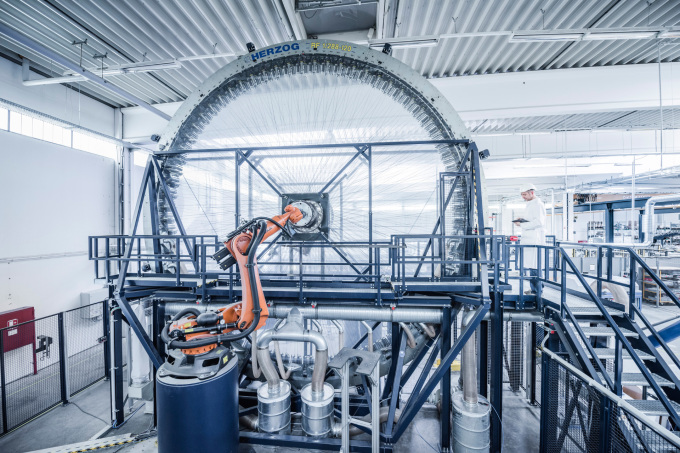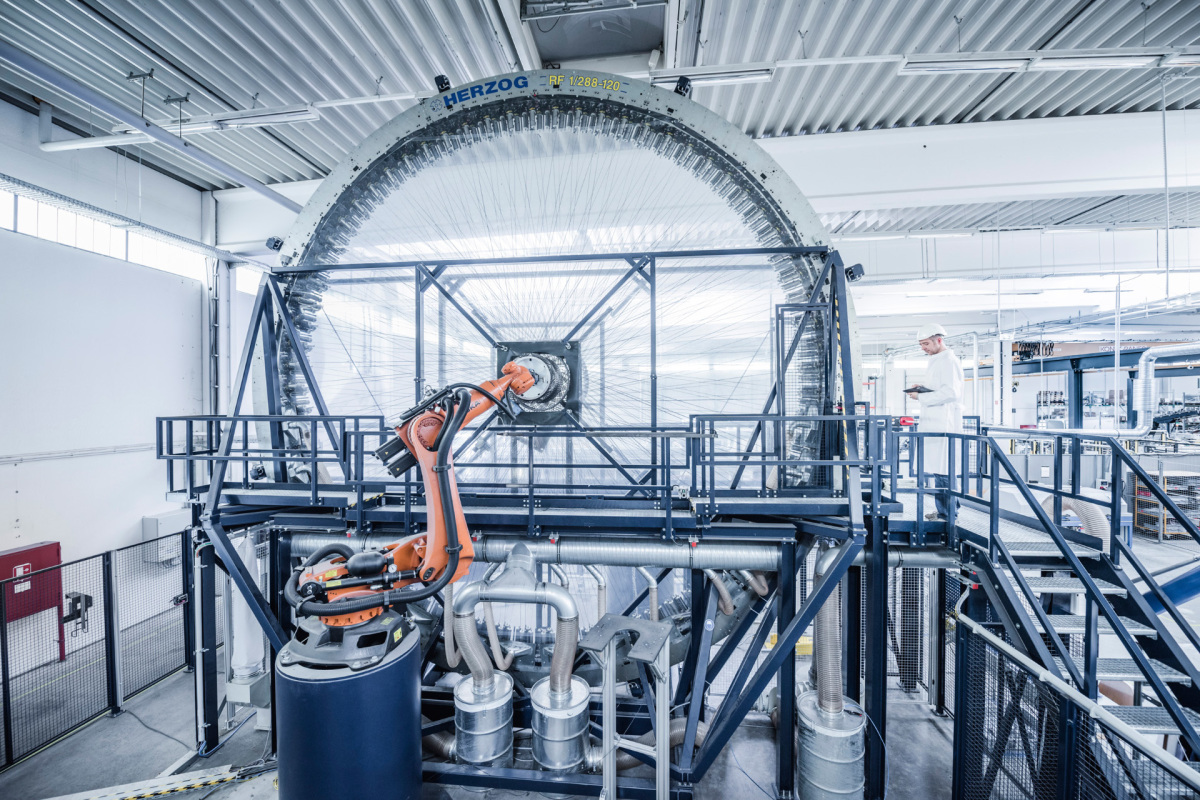 So how are they made? They're a two-piece design, but not in the normal sense: the centers are made from 200 individual pieces of carbon fiber fabric, while the rim base is produced from braided carbon fiber. Essentially, the wheel center is braided to the rim base and then impregnated with resin and pre-hardened at high pressure and high temperatures. Following high temperature hardening, there is a long cooling process before a clear-coat is applied and the wheel's center-locking mechanism is installed. Eight square meters of carbon fiber fabric (or 18km/11mi of carbon fiber strands) goes into each wheel.
In the past, most carbon fiber wheels have been manufactured in a more conventional way using pre-impregnated carbon-fibre fabric, but Porsche's method offers the advantage of making the carbon's material structure both denser and more compact, which it says increases rigidity. You can check out the process in the video above.
Of course, the wheels don't come cheap: in Germany the option price is set at EUR 15,232 including VAT, or around US$17,900. We're not sure what happens if you curb them, although that may not even bear thinking about…
Brad Lord
Instagram: speedhunters_brad
brad@speedhunters.com