Character Development
In the world of time attack, performance is everything. This Civic has it in spades.
Since 2014, Will Au-Yeung has driven in Global Time Attack's Pro series with one goal in mind: breaking records in front-wheel drive Hondas. In 2015, he debuted his Unlimited FWD Civic Si challenger after retiring the Limited FWD RSX. Now, the Vibrant Performance/PZtuning car has been fully developed thanks to running in GTA and has broken records that many thought couldn't be touched. In October he'll represent North America and GTA at the World Time Attack Challenge in this very car.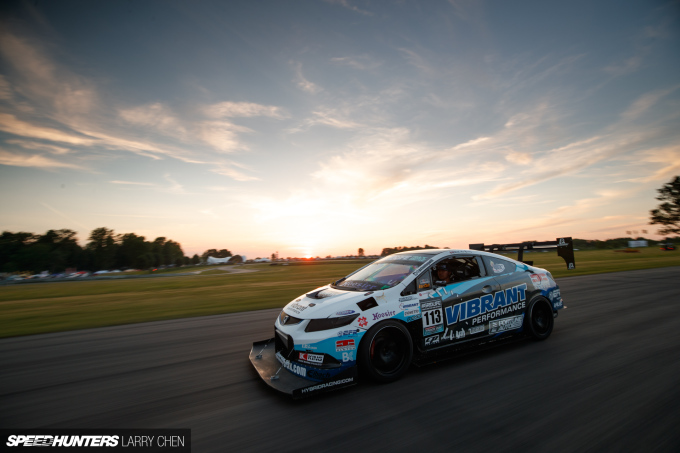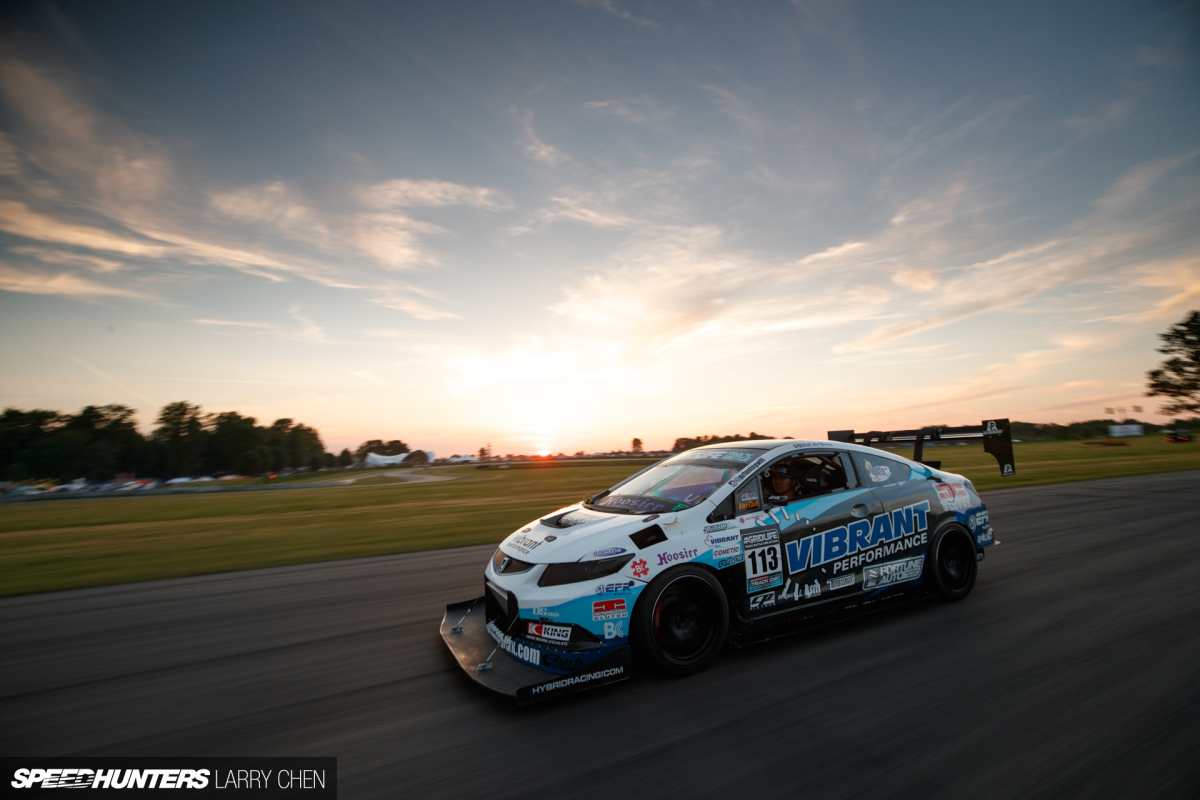 As announcer for the Pro Series and select ProAm events under the GTA banner I am familiar with the series beyond being a journalist; I'm also familiar with Will and the development he's gone through as I watched him run in the Super Lap Battle since 2013.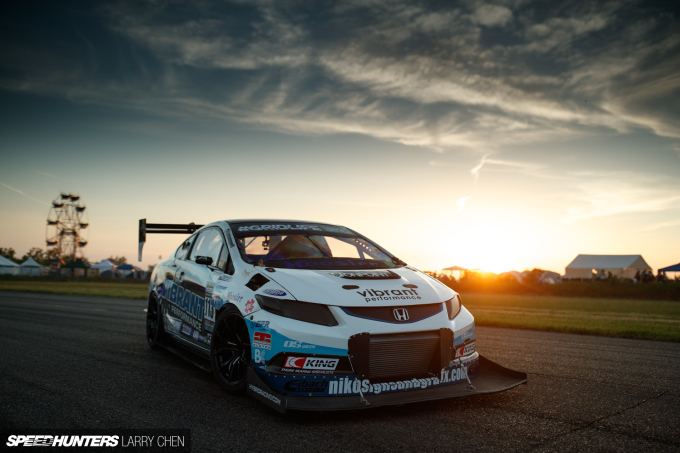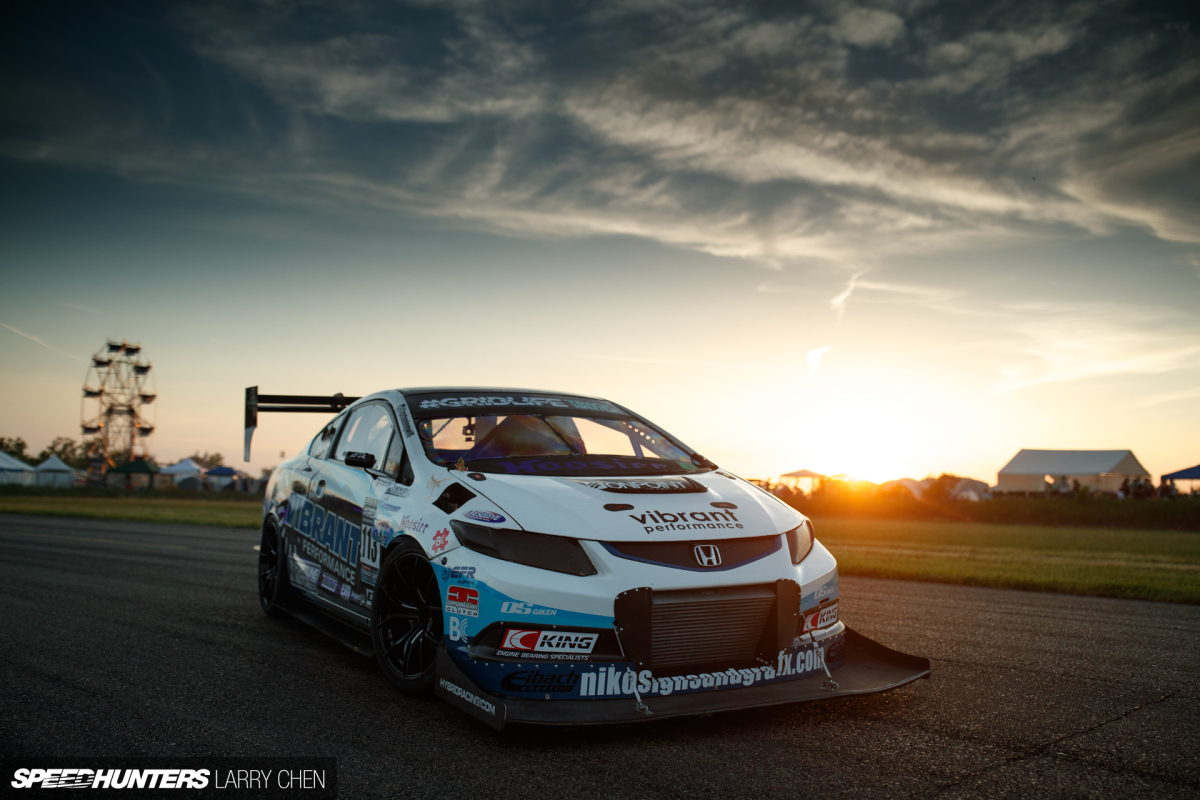 Even though Will hails from Canada, he runs in the United States with GTA, GridLife, and a few other time attack races in this part of the continent. He fully credits this consistent racing and subsequent development as the reasons he and his car are as fast as they are. "I don't think enough people credit Jason Dienhart and Global Time Attack enough," he said to me. "Jason runs a top-notch series, and without it this car wouldn't be where it is today. Same thing with GridLife, they put on great events."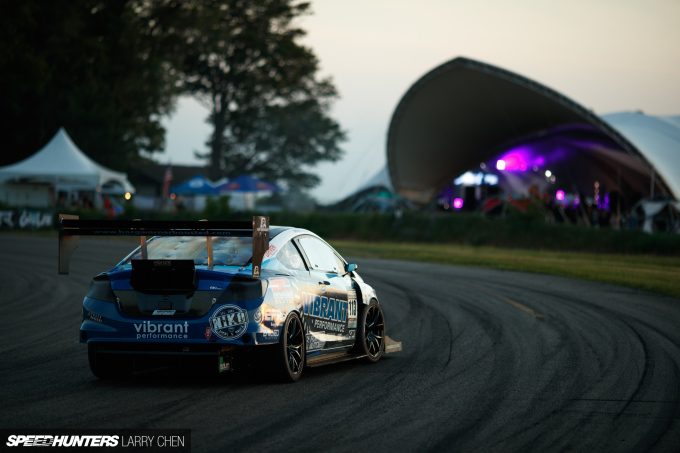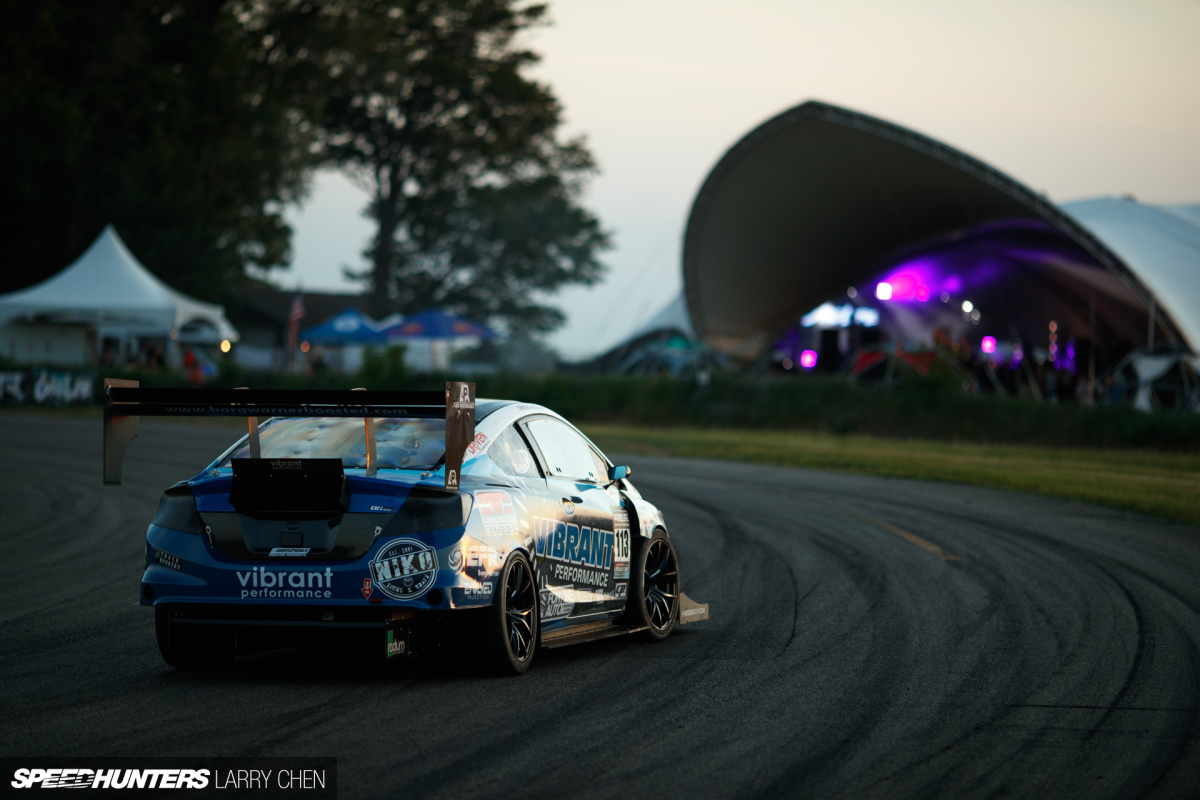 The development has been obvious when you consider that at Road Atlanta this year, Will was able to bring home the overall win. It wasn't like he wasn't facing some fast competition, either, with Unlimited AWD and Unlimited RWD having full car fields for 2017. His lap of 1:23.358 was 2.197-seconds faster than the previous record set by Christian Rado in the World Racing 'FWing' Scion tC, in 2012 (a 1:25.555).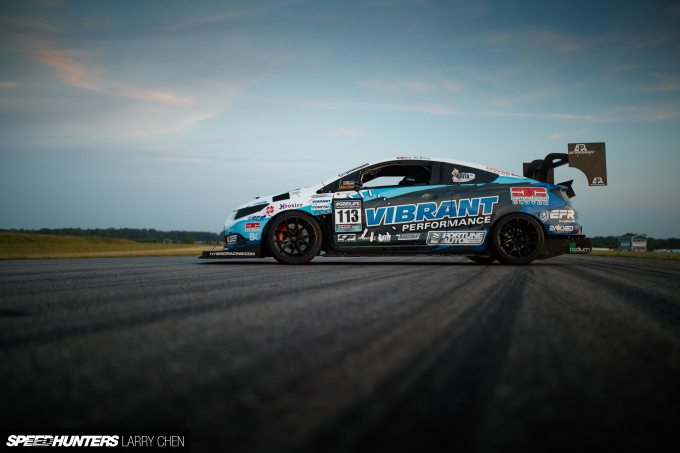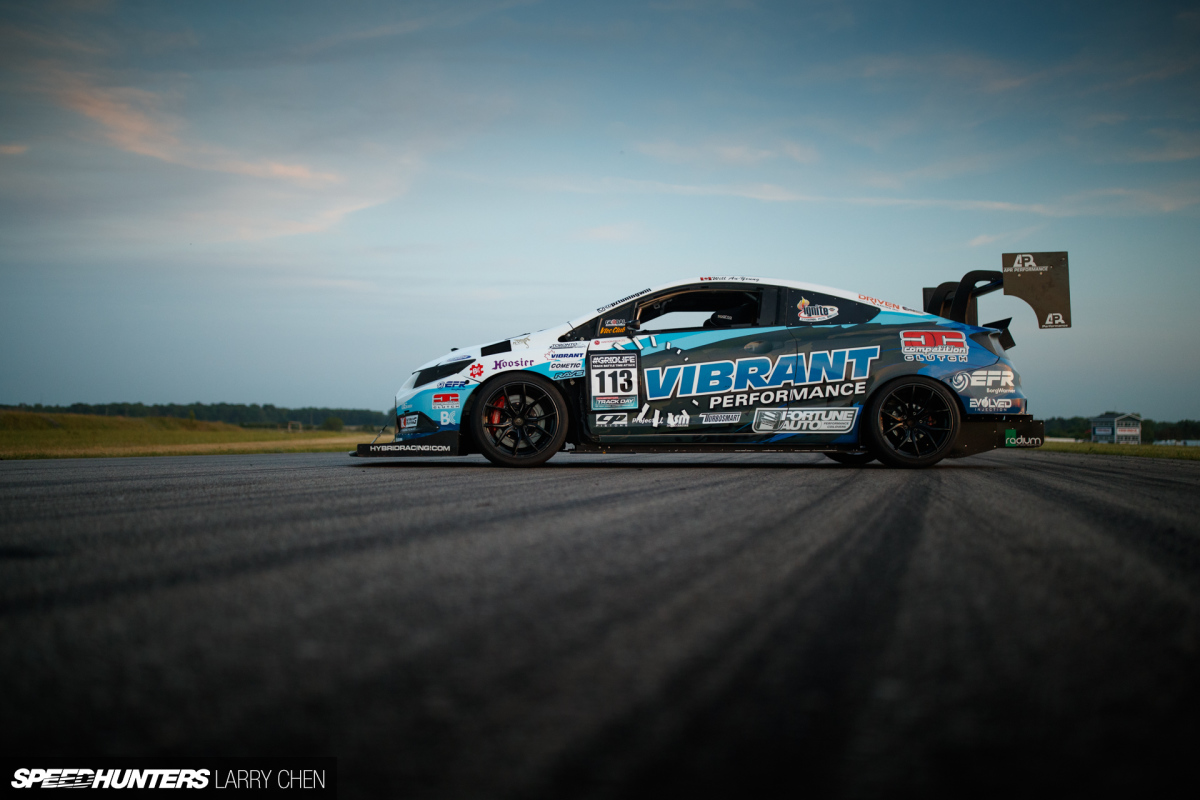 He's also set the Unlimited FWD Record at Super Lap Battle in 2016 with a 1:43.365 and took that record away from the Spoon Sports USA Civic Type R (that was a 1:45.5 in 2015). Oh, he was also only 2.056-seconds from taking overall then. Finally, he was able to bring home the Gingerman Raceway production-based car record at Honda Meet in July with a 1:27.534. Before someone points it out, Dominik Farnbacher's 1:26.700 in a Dodge Viper SRT-10 ACR was set on the original 1.88-mile version of the course; since that time racers drive on the new 2.14-mile course with the extension of Corner 10 to make 10b in 2010. So, if you aren't sure that this is one very fast Civic, take that extra 0.26-mile Will had to drive into consideration.
It Ain't Stock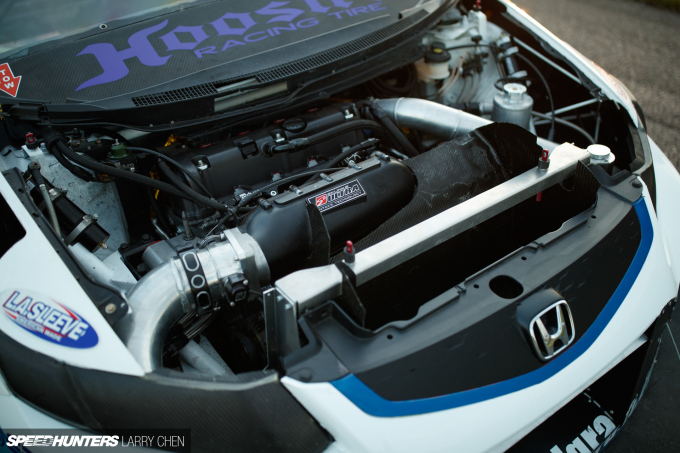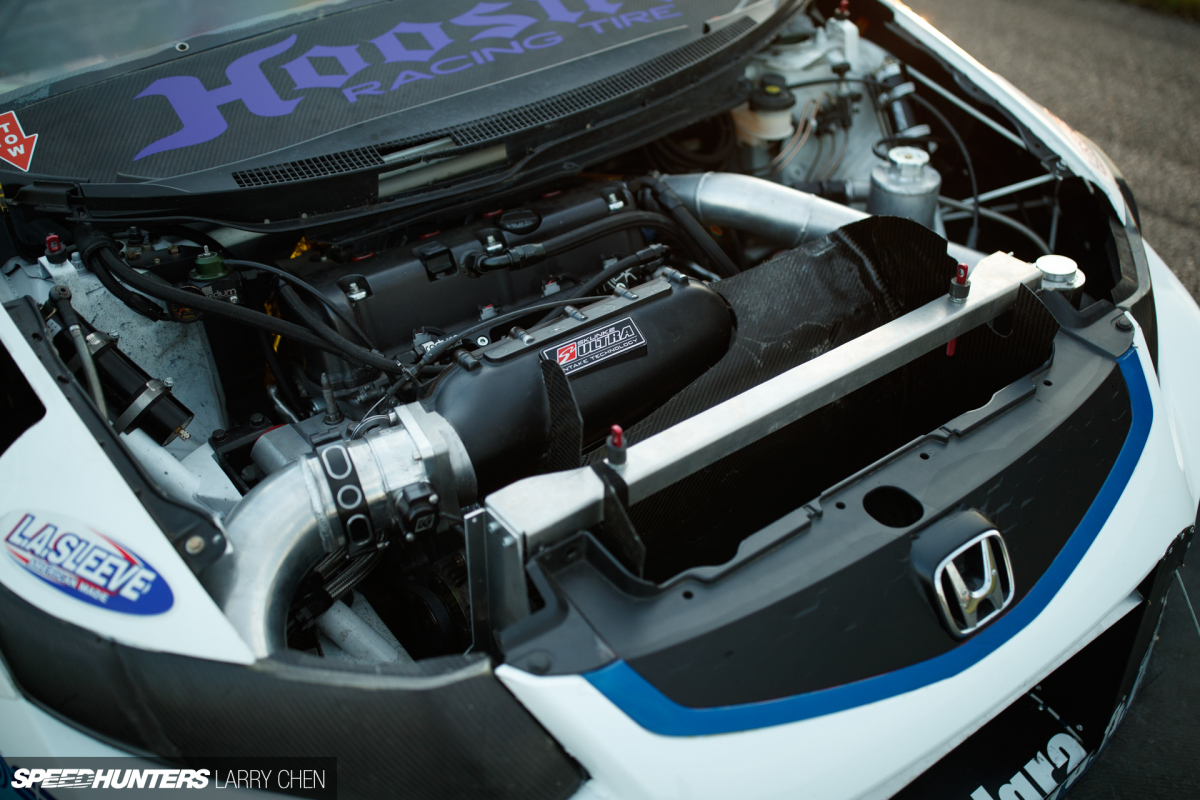 While it's probably unfair to call the 2012 version of the Honda Civic Si pedestrian, the stock car is certainly not that fast out of the box. So, what did it take to potentially make the world's fastest circuit-spec Civic? Well, let's start with the obvious point of modification – the engine.
It started out as a K24A2, the same engine found in the Honda Accord Type S, Acura TSX, and Honda Odyssey minivan. The stock engine makes the best horsepower in the '06 to '08 TSX with 205hp (153kW) and 170.5lb-ft (231Nm) of torque. Again, unfair to call that pedestrian power in something like a Civic Si or even Will's original RSX.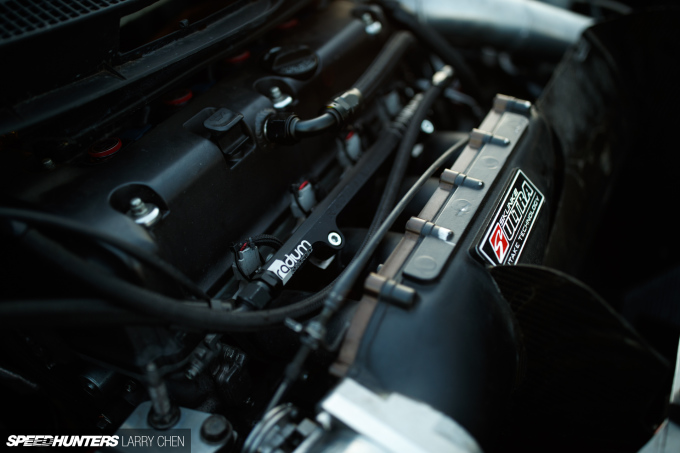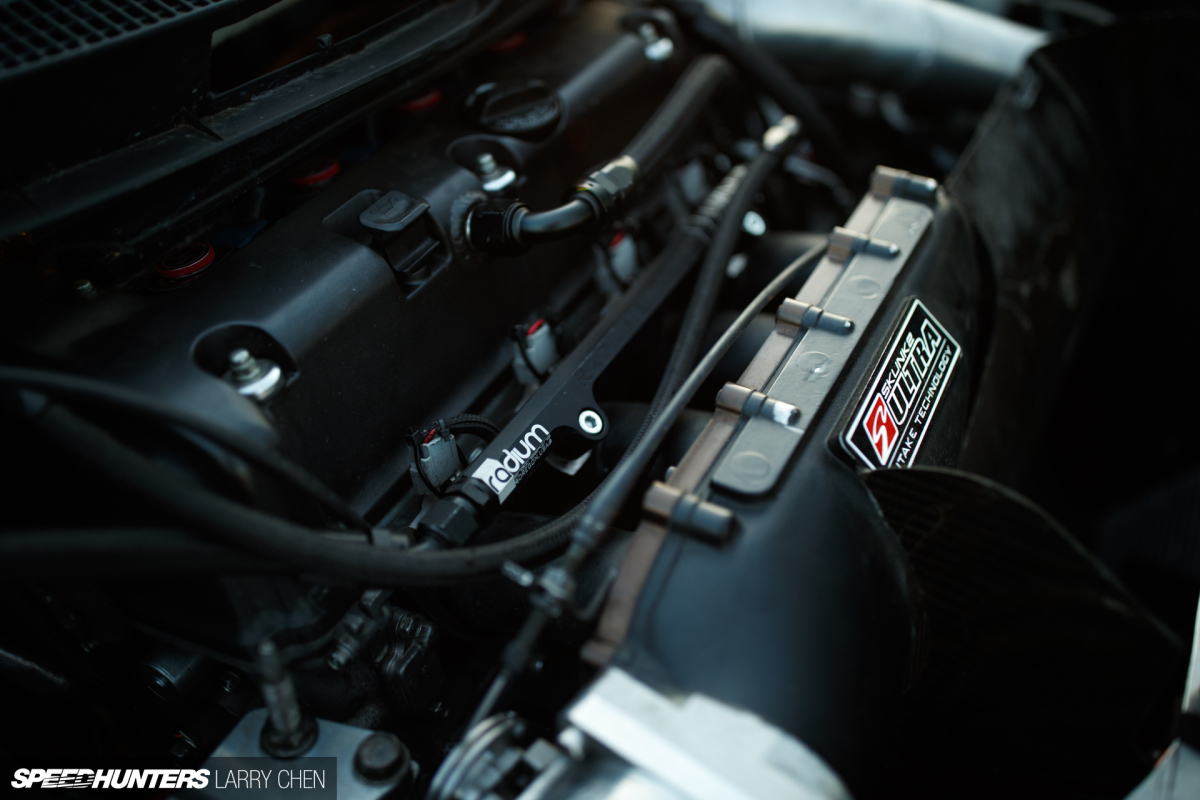 However, Will's engine makes 771whp (575wkW) and 520lb-ft (705Nm) of torque. He gets that power from the combination of a BorgWarner EFR 9174 turbocharger and sleeving the block with L.A. Sleeve sleeving. King Racing bearings keep the crank and rods spinning as freely as possible so that the CP Pistons on the Brian Crower rods can put the power to the crank. The head breaths with a set of Brian Crower camshafts made for the increase in air mass thanks to the turbocharger. To keep the engine fed, a Radium Engineering fuel pressure regulator keeps the fuel at the right pressure while its billet fuel rail feeds the injectors with Ignite racing fuel. The engine and transmission are held in by a set of Hasport engine mounts.

The exhaust manifold is a selection of Vibrant Performance fabrication components with a Turbosmart wastegate, while the intake is a Skunk2 Ultra Race item with an inverted plenum to shorten the path from the intercooler to the 90mm throttle body. That intake piping is also all Vibrant Performance custom pieces with a Turbosmart bypass valve. The intercooler is a custom-made piece made from a Vibrant Performance core.
Shifting Gears, Banging Curbs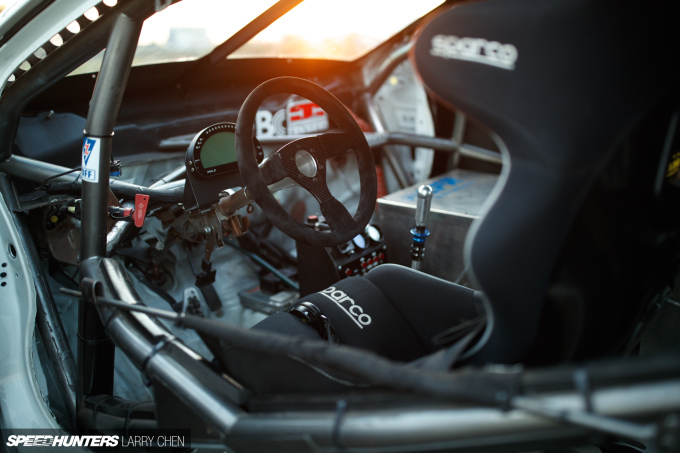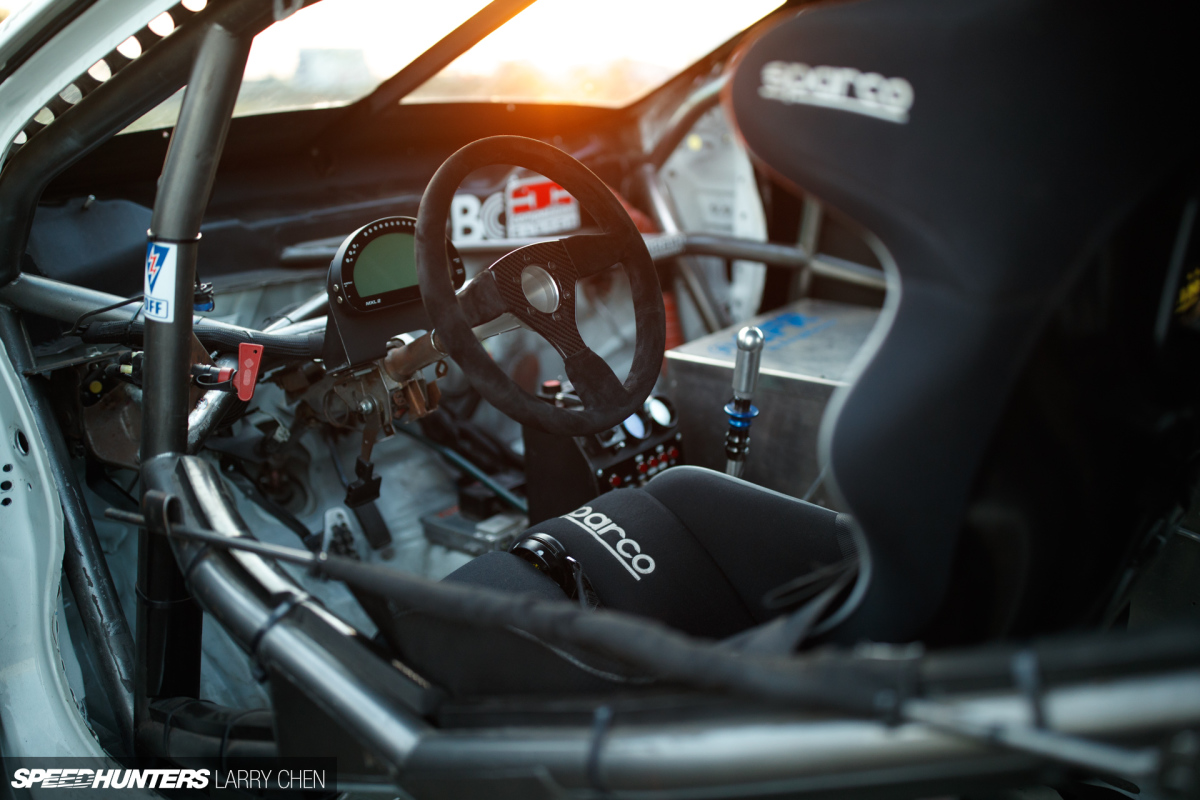 To put that power to the input shaft of the transmission, a Competition Clutch twin disc handles the clamping while a Quaife sequential transmission handles the torque multiplication. Splitting traction between the wheels is an OS Giken 1-way LSD, which is very interesting in the fact that it's not a true 1-way unit nor is it a true posi-unit. It's reactive instead, meaning that it will only begin to lock up when you apply acceleration and goes open the instant you're not on throttle for a more controlled turn-in. However, on deceleration things get interesting as, for just a moment under initial braking, the unit will stay locked up to keep braking traction equal.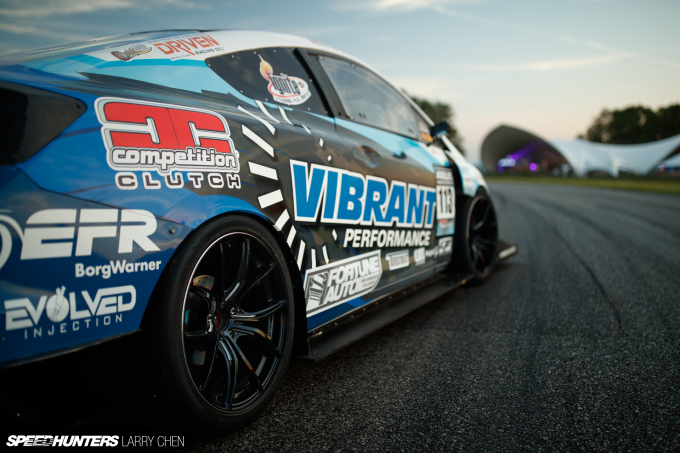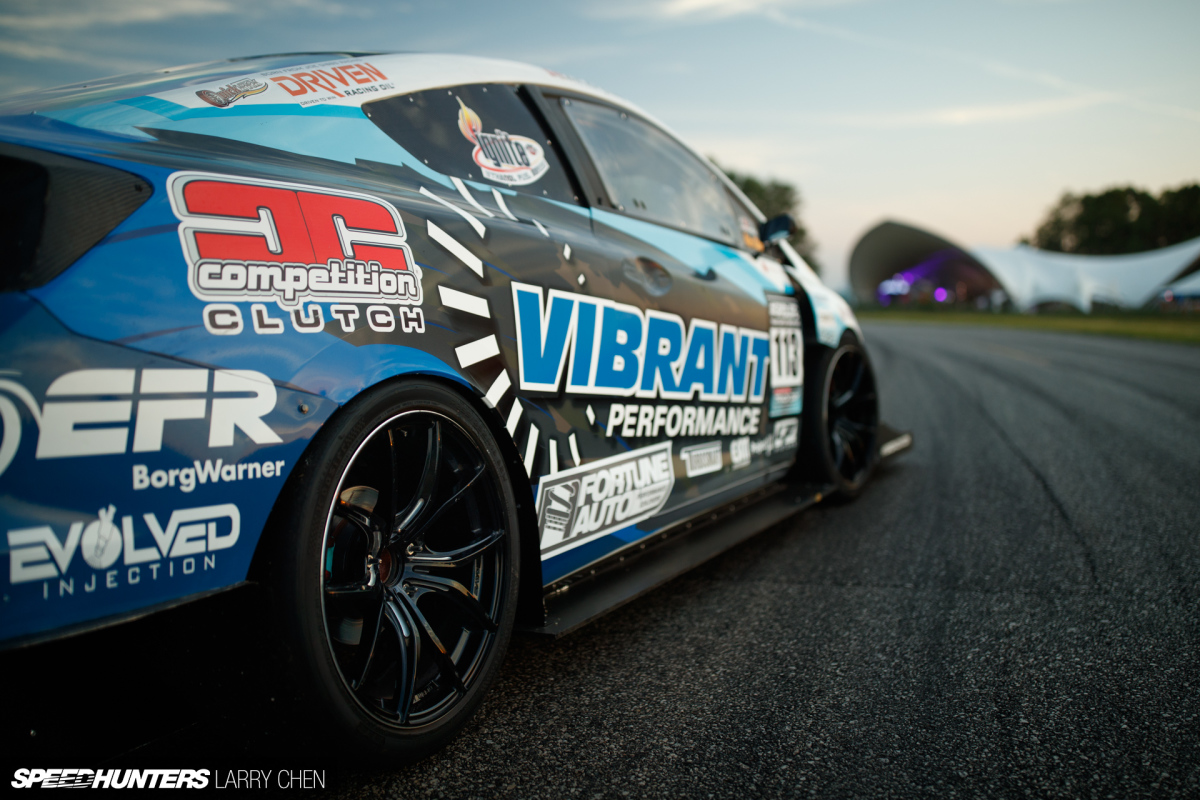 The dampening of the suspension is controlled by a set of Fortune Auto 3-way Dreadnought coilovers. The three ways they control dampening is by rebound, low-speed compression and high-speed compression, and are all independently adjustable. Normally these come with Swift springs, but Will opted for as set of Eibachs at all four corners. ESM Racing spherical bearings replace the OE front lower control arm bushings and all the rear control arm bushings for zero compliance that's needed at the high cornering forces that this Civic will encounter. The rear sway bar is a Honda Performance Development piece.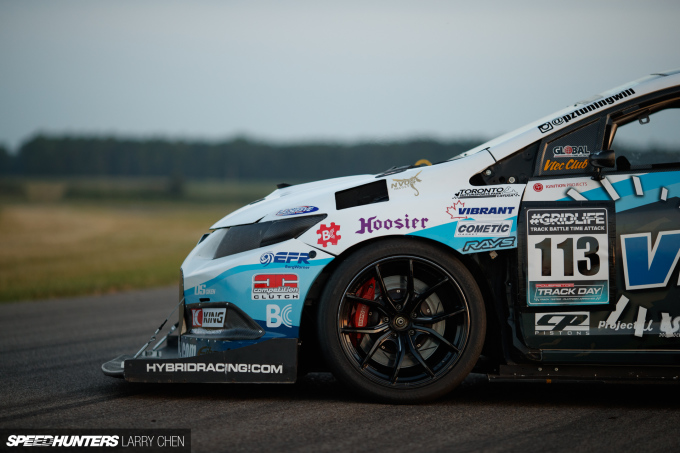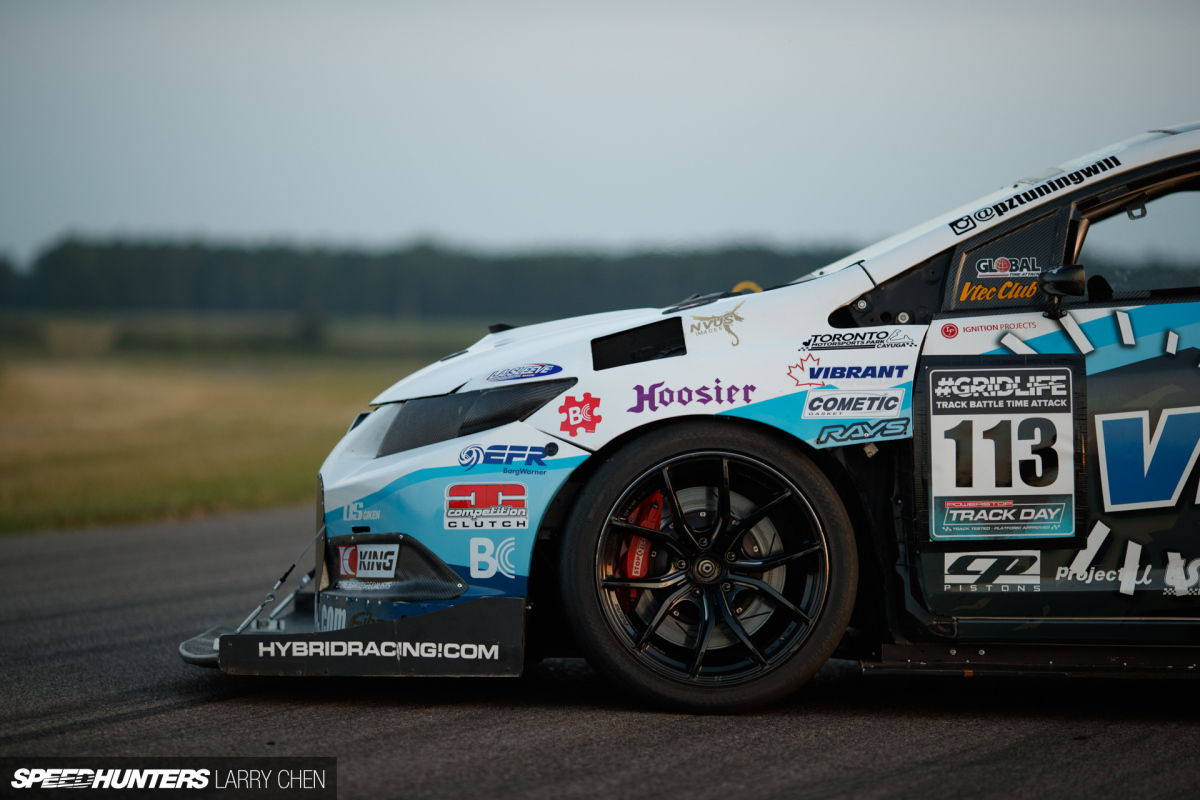 The wheels are a set of RAYS Gram Lights 57FXX in 18×10.5-inch front and 18×9.5-inch rear. If you're a RAYS fan, you're probably wondering about that front sizing, but it's legit and has been discontinued. Normally, this Civic rolls on ZE40 forged wheels from Volk Racing in that same sizing. The tires are a set of Hoosier's A7 slick tires while a StopTech ST40 front brake kit gets the car stopped in a hurry with Project Mu racing pads providing the friction on the rotors front and rear.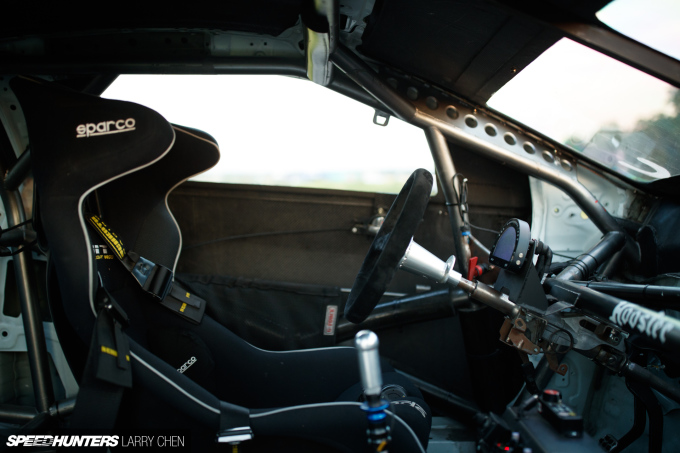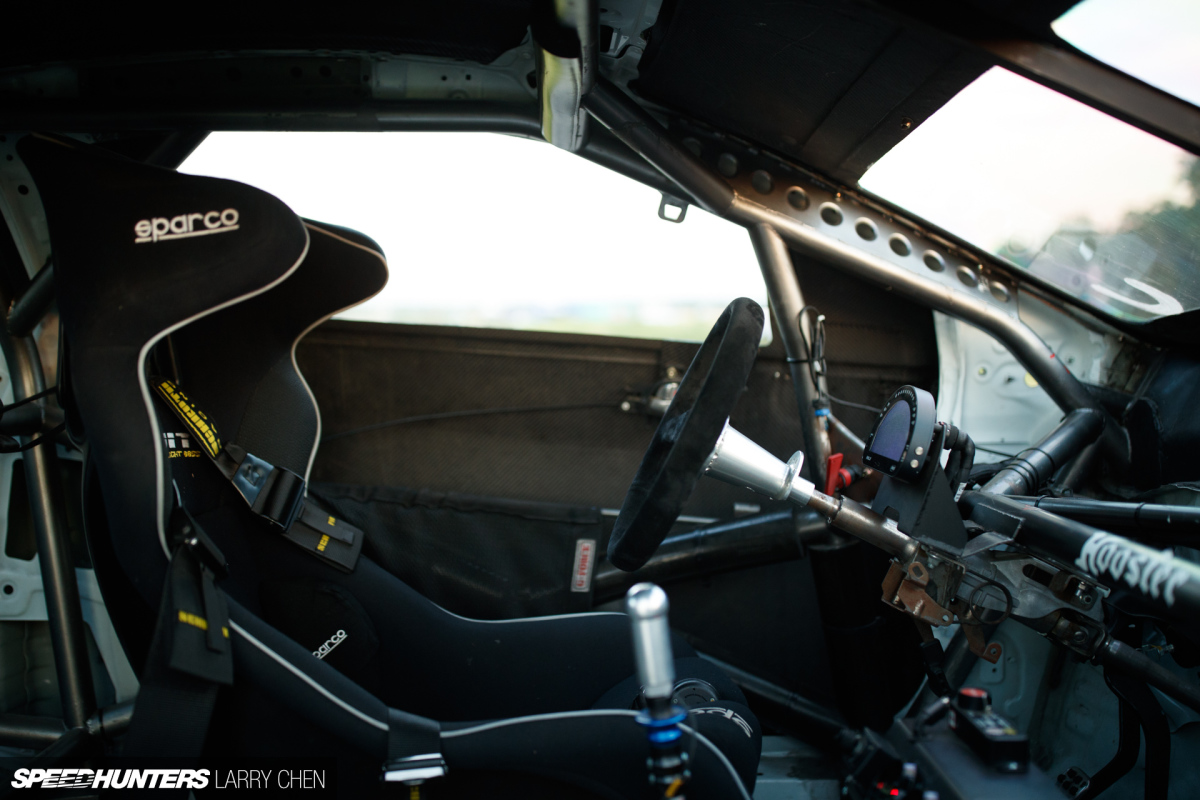 Inside is a Sparco Circuit Pro racing seat with matching steering wheel, but a Schroth harness keeps Will in the seat. The Hondata K-Pro ECU with its traction control system and the AiM MXL-2 dash seen here have since been replaced with a MoTeC M130 ECU and C125 dash for WTAC.
Aero Loading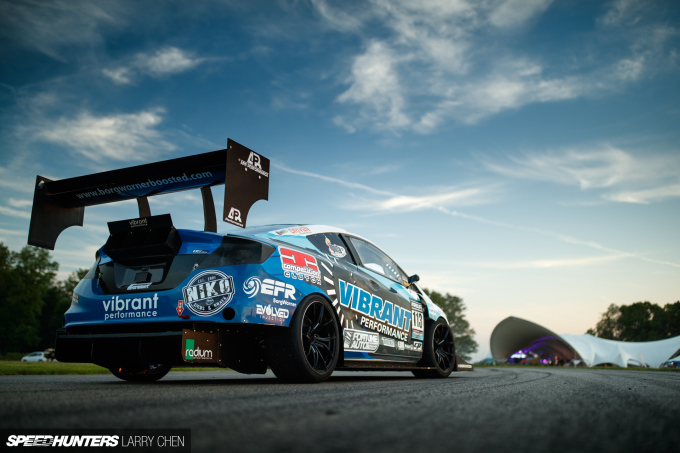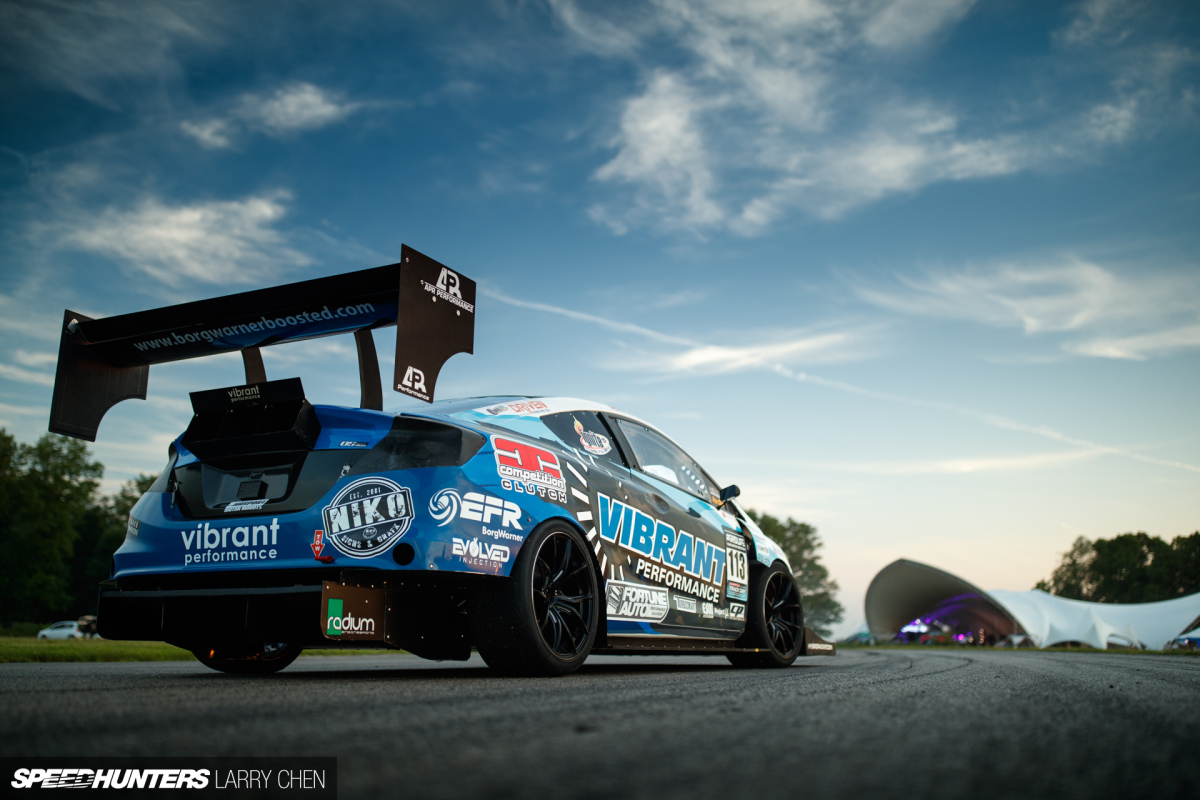 Finally, we get to the aero portion of the car. That rear wing is an APR GT-1000 unit, a dual-element that's been converted to swan-neck mounting. The idea of the swan-neck is that flow under the wing is more important than what's going over because you want the air to 'stay attached' and not begin to flow towards the leading edge of the wing. This happens on the bottom of the wing since it's a low-pressure region and susceptible to air separation. The top of the wing is a high-pressure region and less vulnerable to that separation.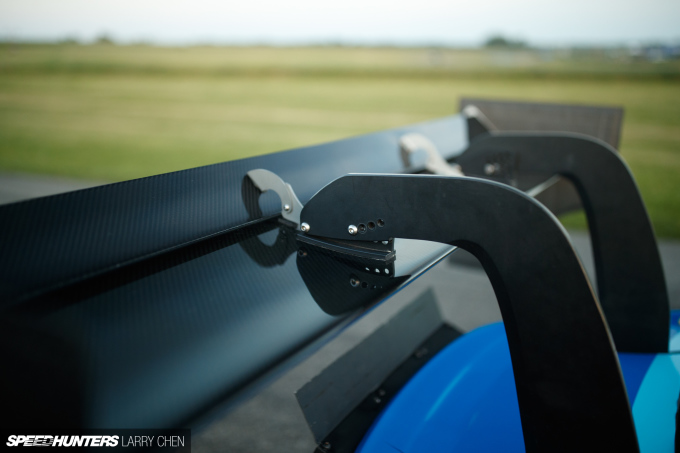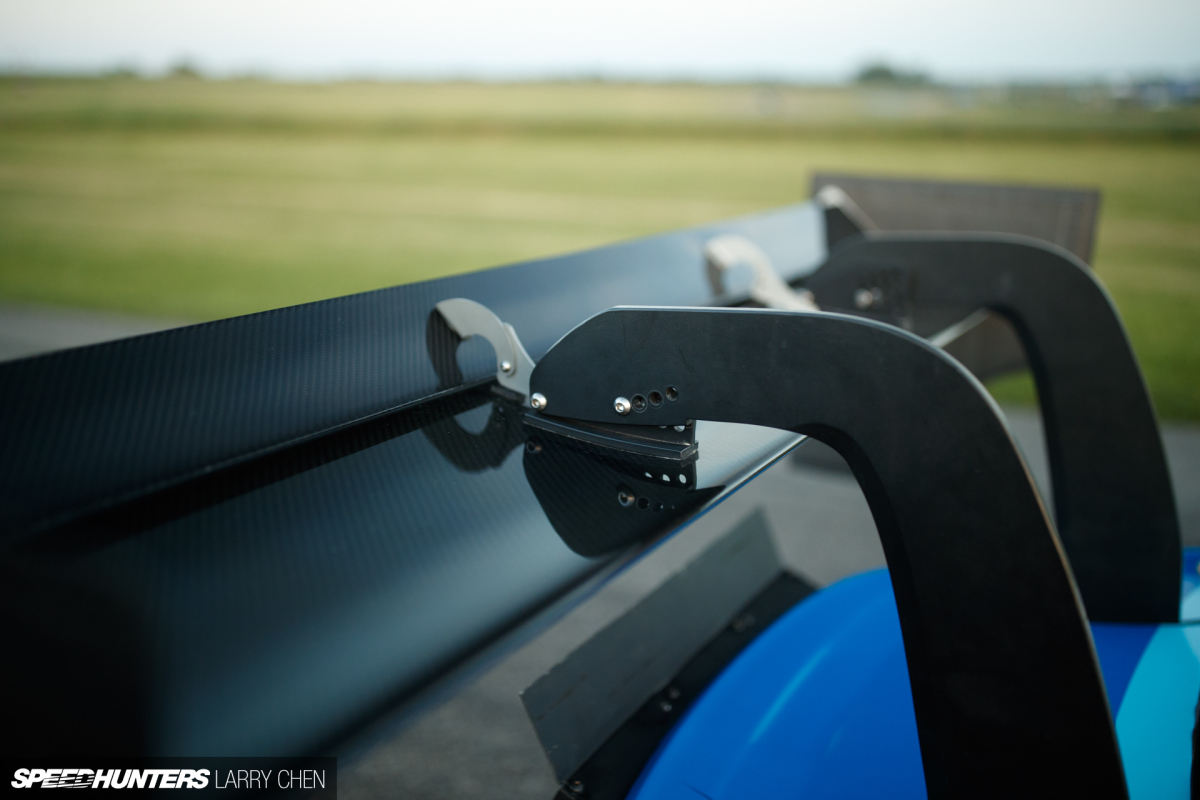 A swan neck design works because it gets rid of the small wing mounts that can cause separation and make the wing to stall out (it would be like the wing isn't there, essentially). Even a small amount of separation will make the wing not as efficient, so even if you don't get a complete stall, you still end up with a wing that won't work to its fullest. This is what the swan-neck mount looks to solve in a racing application. Also, keep in mind, I really, really simplified this explanation. The wing mounts are also tied into the chassis and roll cage as the GT-1000 wing can produce over 1100lbs of downforce at 120mph when the main plane (the bottom element) is at four-degree angle of attack and the flap (the element above the main plane) is in the 52-degree angle of attack position.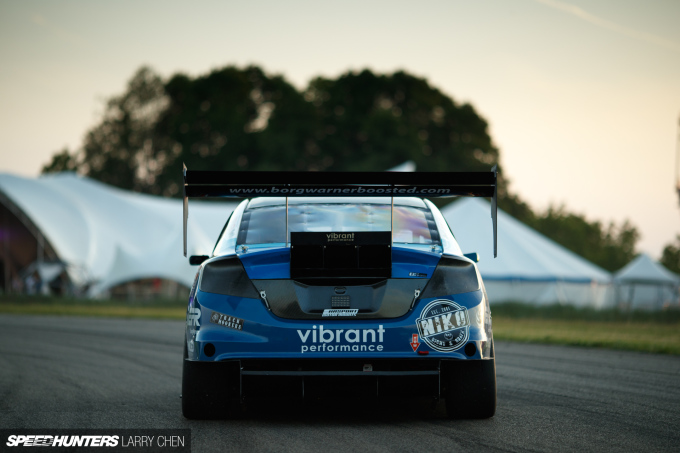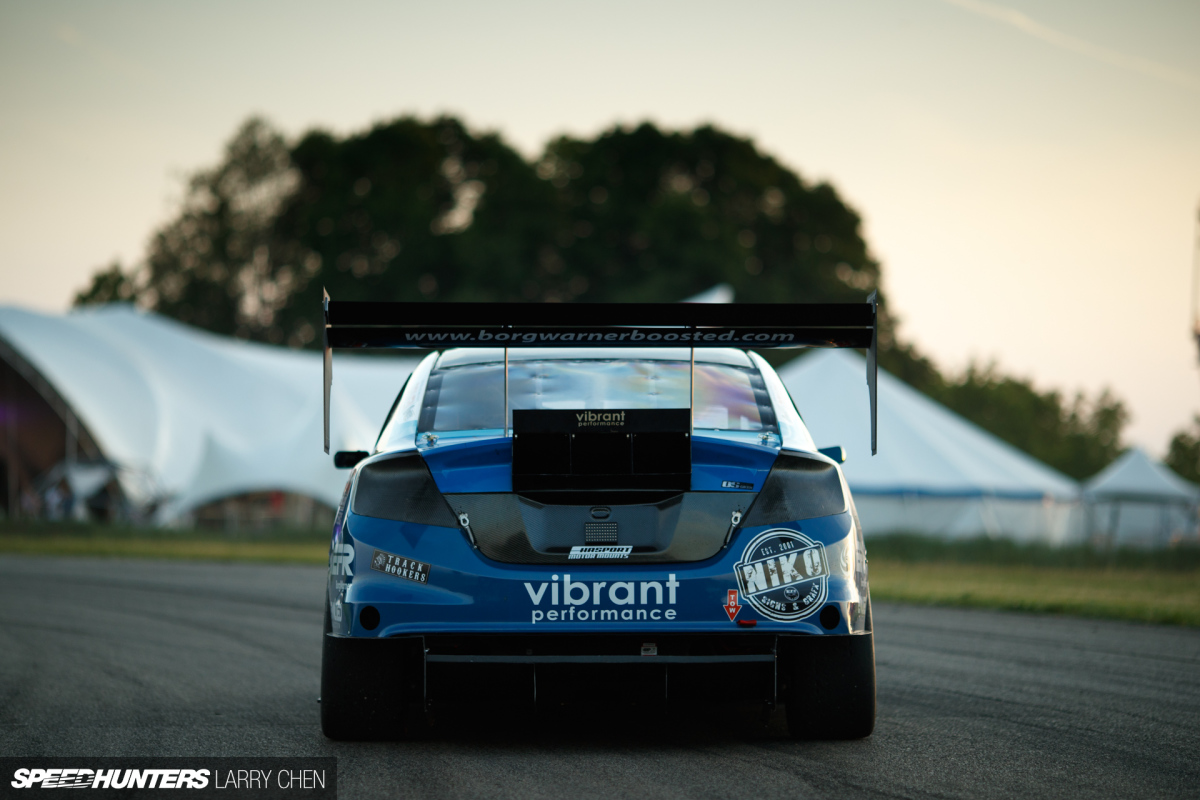 The front end utilizes a custom-made splitter by PZtuning along with a full flat-bottom and diffuser. The 'monkey seat' wing on the trunk lid works in harmony with the tunnel that's in the trunk which, by my guess, is either trying to work similarly to a double diffuser like we've seen in years past with F1 (2009 to 2010) or get rid of the 'tire squirt' which causes turbulent air to enter the main diffuser and cause it to stall out. Regardless, these aerodynamic elements must work together to help make the car stick beyond what is mechanically possible at speed.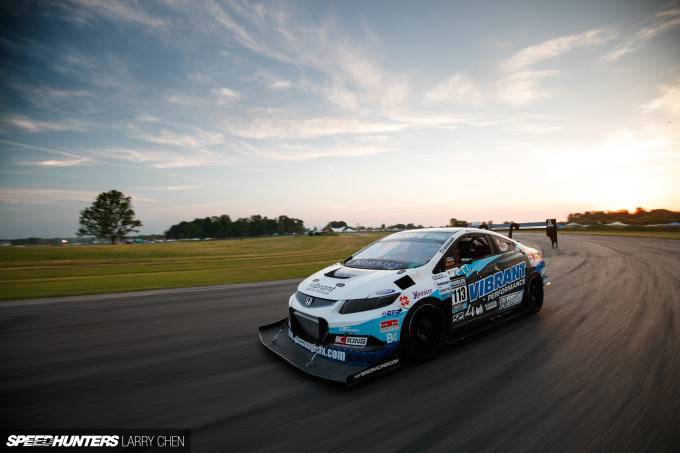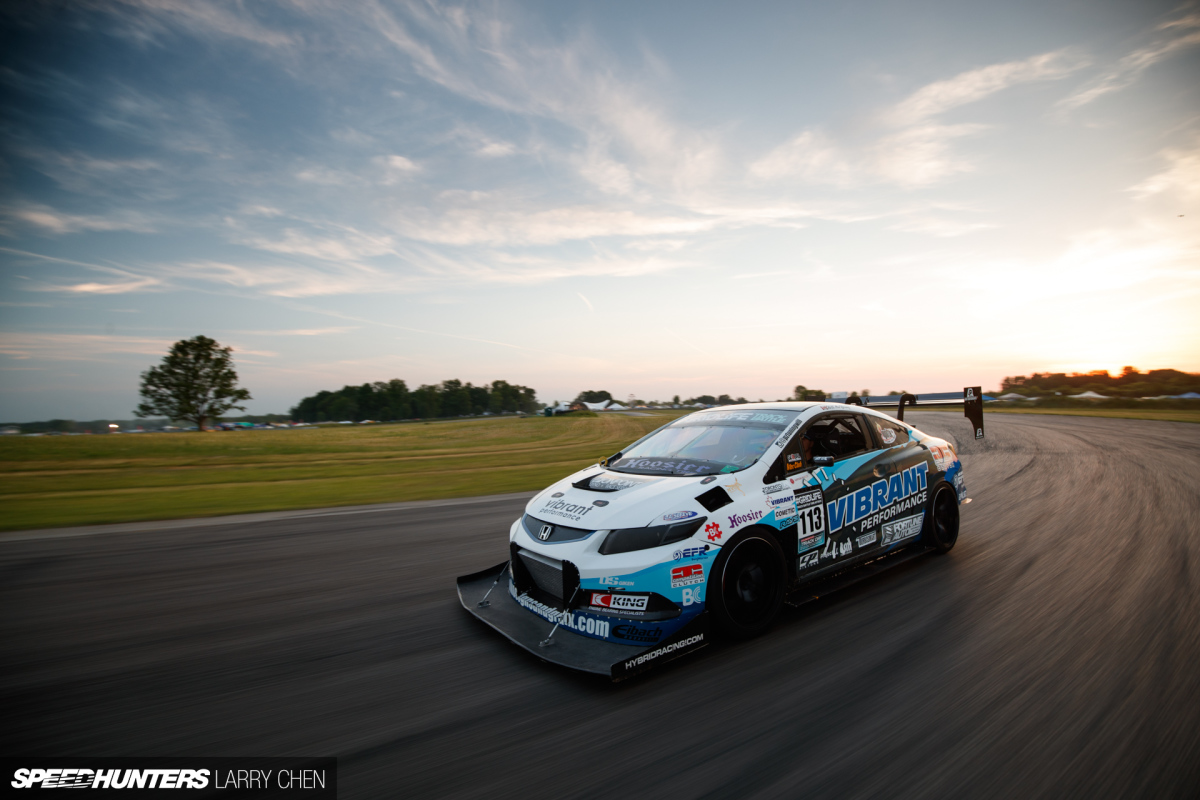 With all this work done to Will's Civic, there was still more done to prepare it for the World Time Attack Challenge, where the rules are far more open than even in GTA's Unlimited category. Right now, as you read this, the car is ready to be loaded on a boat bound for Sydney, Australia.
Winning at WTAC will be a tall order, but he's also our representative as far as North American drivers go for 2017 and knows the challenge he's laid before himself. From what I know of Will, I know he's up to the task and this Civic is going to be as well.
No pressure, right?
Words by Justin Banner
Instagram: jb27tt
Facebook: racerbanner
Twitter: RacerBanner
Photos by Larry Chen
Instagram: larry_chen_foto
larry@speedhunters.com