Staged Cars
If you wanted the best show to go to in Southern California that encompasses all forms of motorsports and vehicles, you go to Auto Enthusiast Day.
When Nitto Tire introduced the AED, it was designed to encourage all members of the automotive family to come out and enjoy a day of vehicles. From lifted trucks to show cars to drifting, if it had tires it had to be there. Since then, this show has grown substantially but has remained at Angels Stadium in Anaheim, California and it's possibly one of the best venues for it outside of an actual race track.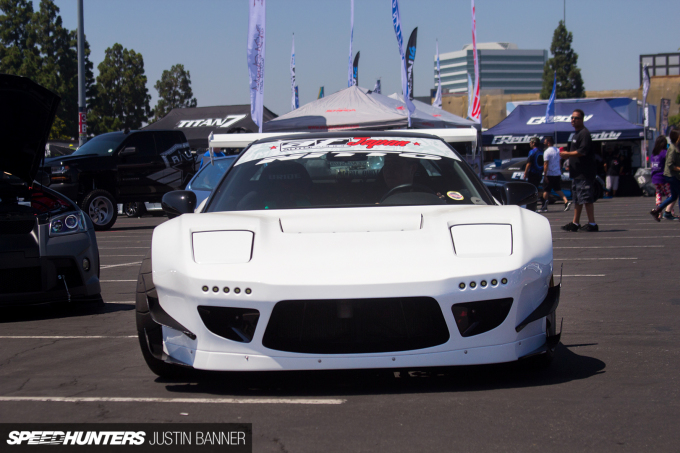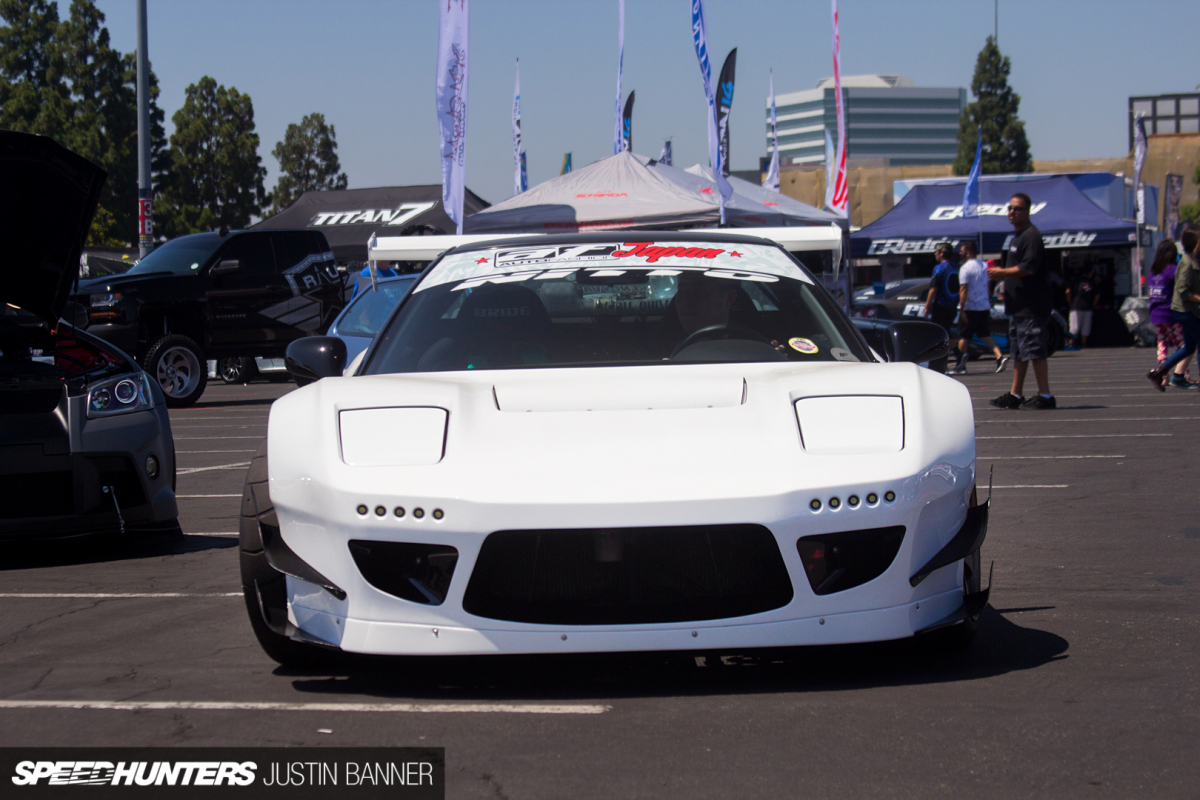 All cars are invited to show, but only those on Nitto tires could be selected for the display stage. However, there was no shortage of amazing machines.
Take Robert Chew's NSX for example. It was the first Rocket Bunny NSX when it debuted at the 2014 SEMA Show, and continues to impress as it progresses with age with little refinements here and there. Most notably has been the change from that chrome blue to the pure white you see today. The other change has been the wheels, which are now a set of classic RAYS Volk Racing TE37s in bronze.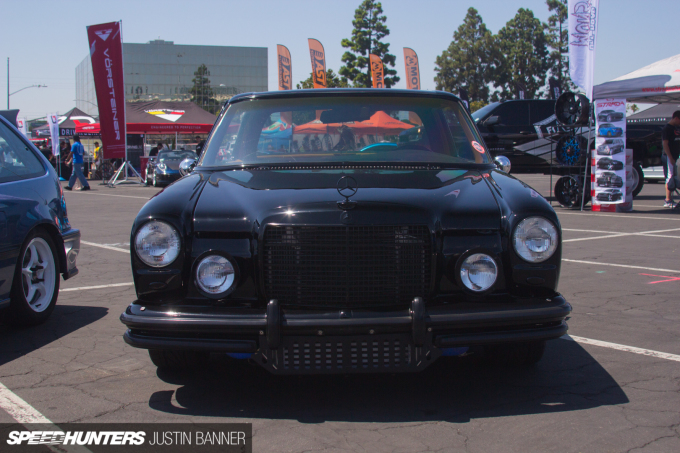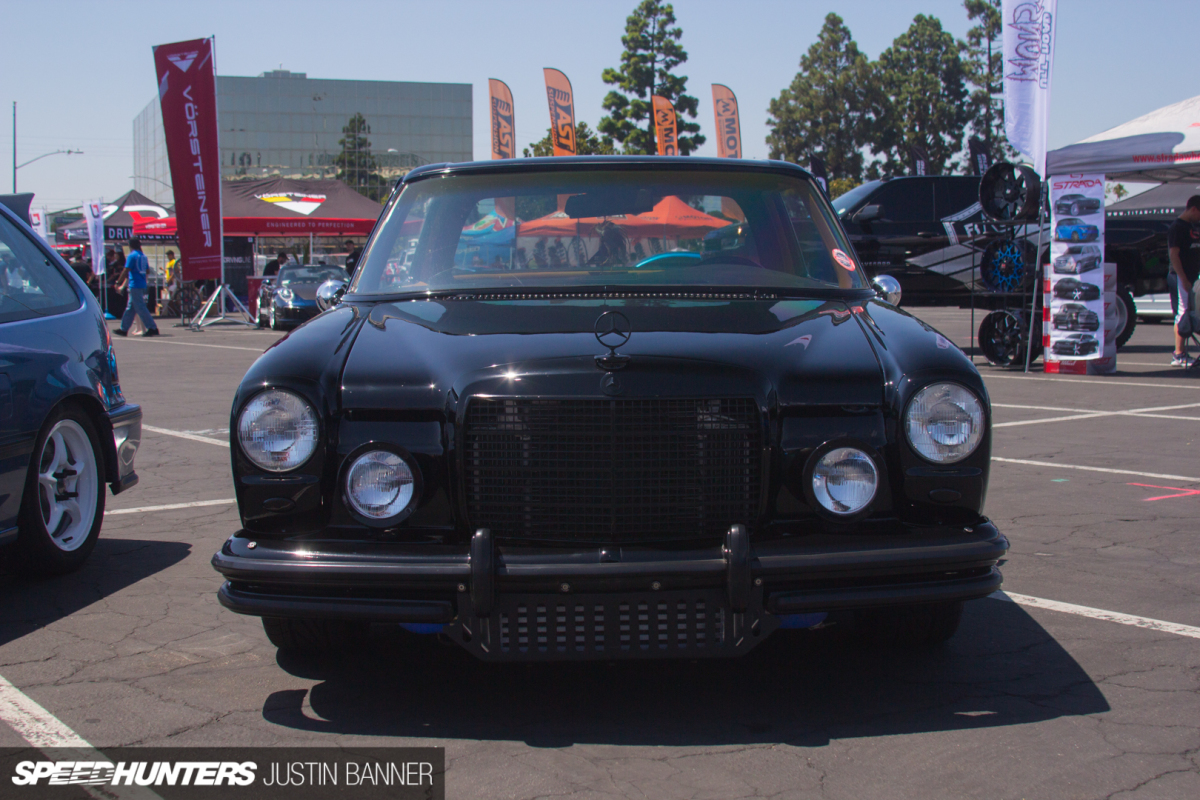 Then there was this 1973 Mercedes-Benz 280C built by Ranz Motorsports. The thing that struck me was just how well done it is. The engine is a Toyota 2JZ-GTE but inside was something that reminded me of touches I would see on a modernized hot rod; like something that would come out of Chip Foose's shop. Modern Lexus IS250 interior touches are blended into the classic body of the '70s Mercedes. This one might be worth a closer look one day.
On The Ground Floor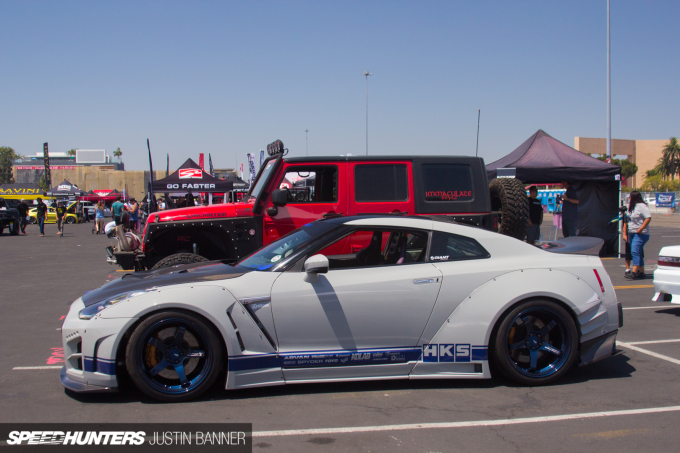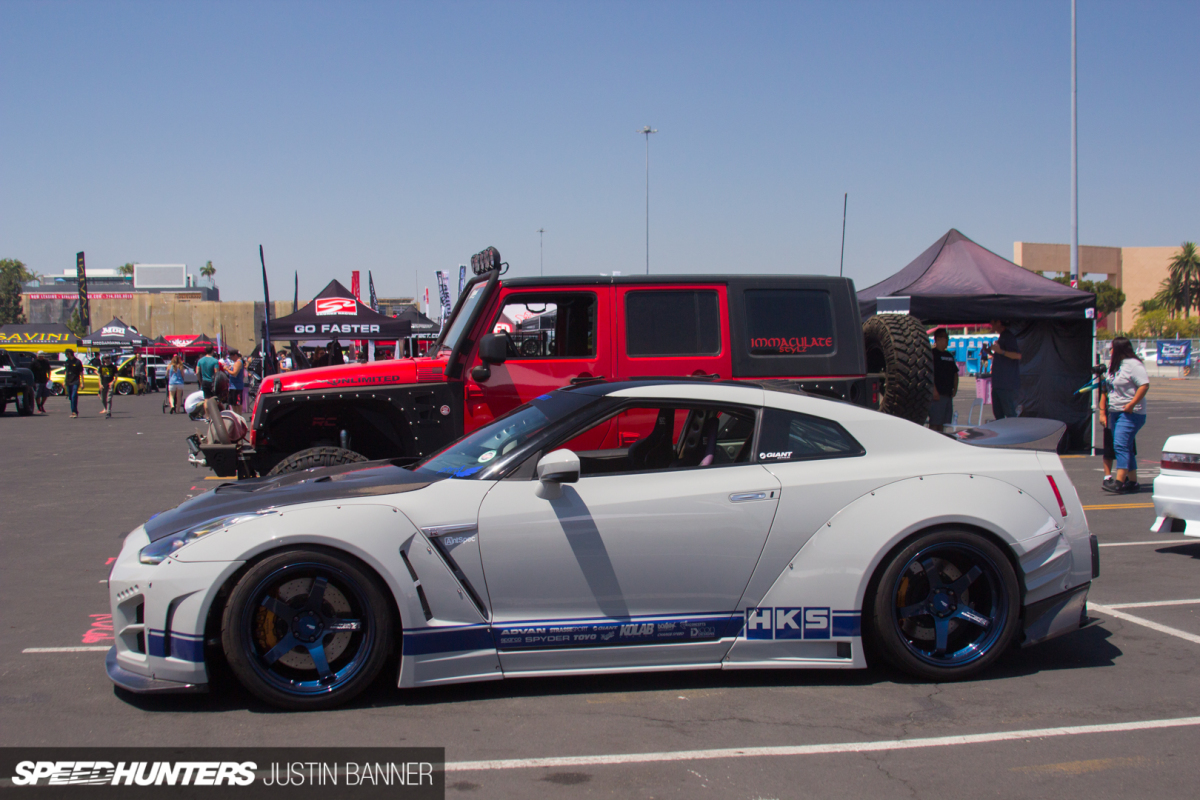 Another car I spotted and recognized was the Motovicity R35 GT-R owned by Ernie over at Kolab Agency. The exterior features a Chargespeed wide-body kit and the interior was gutted which allowed Strasse Sport to use an auto body rotisserie to shoot it in Porsche Fashion Grey paint. The interior was added back in but Sparco seats, harnesses, and steering wheel replace the factory Nissan parts. The Yokohama Wheels Advan Racing GT Premium wheels in Racing Titanium Blue are wrapped in 315/35R20 Toyo Proxes R888s all around. It also rides on the HKS Hipermax coilovers and allow for a functional ride around Southern California. Under the hood is a full HKS GT800 engine build with a HKS 3XS Muffler for a unique looking sextuple exhaust outlet.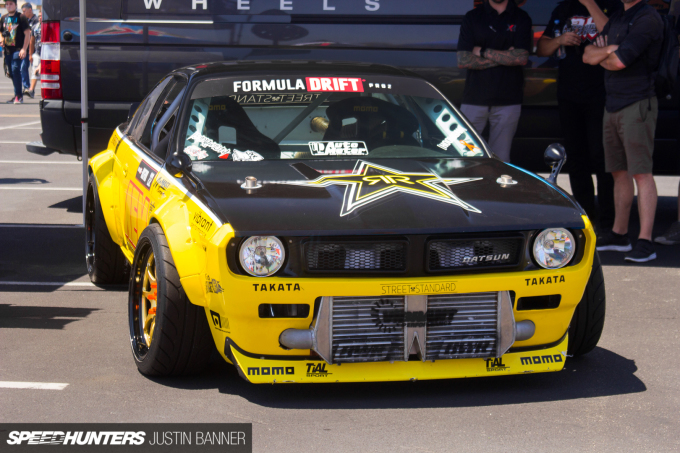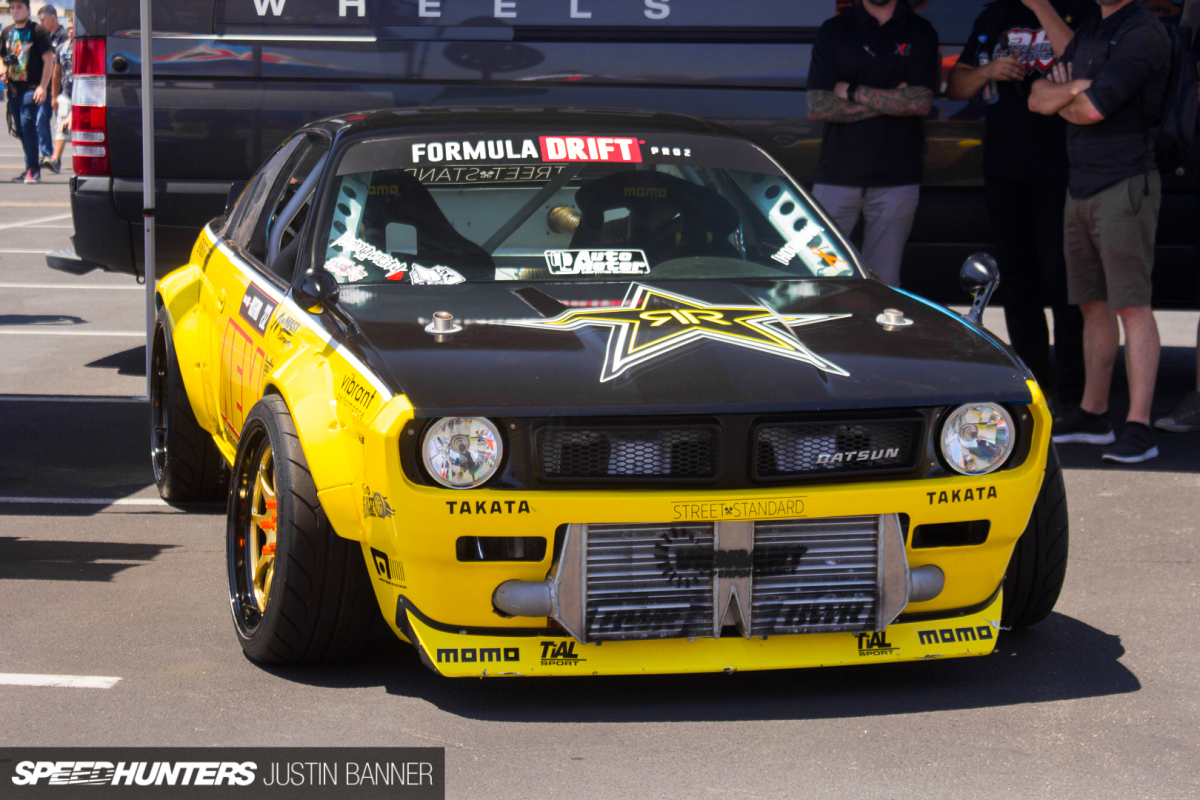 Corey Hosford was in attendance for the Motegi Racing booth with the Boss14, which is powered by a very wild Mast Motorsports 427 LS Black Label with a pair of GTX3582 turbos run on a Holley Dominator EFI system. He's attempting to compete in Formula Drift's Pro2 category and had planned to debut at Seattle. Unfortunately, a timing chain failed while doing the final tuning on the engine at Murica Motorsports, but hopefully we'll see this car properly run at 1000hp in Texas.
Burning Tires, Nitto Style
Of course, Nitto brought out their Formula Drift drivers for several exhibition runs, which meant that fans that normally don't get a chance to watch every round got to see these guys in action. However, it was made even more special when Sam Hubinette and his wife, Stina, were out doing runs with their Lamborghini and BMW with Vaughn Gittin Jr., Alex Heilbrunn, and Matt Powers drifting around them.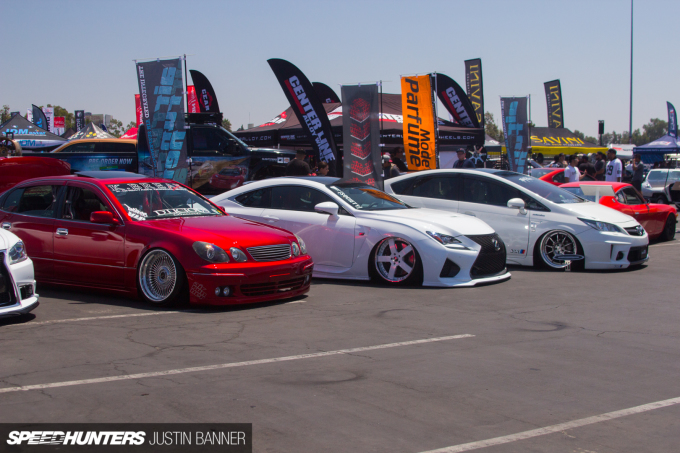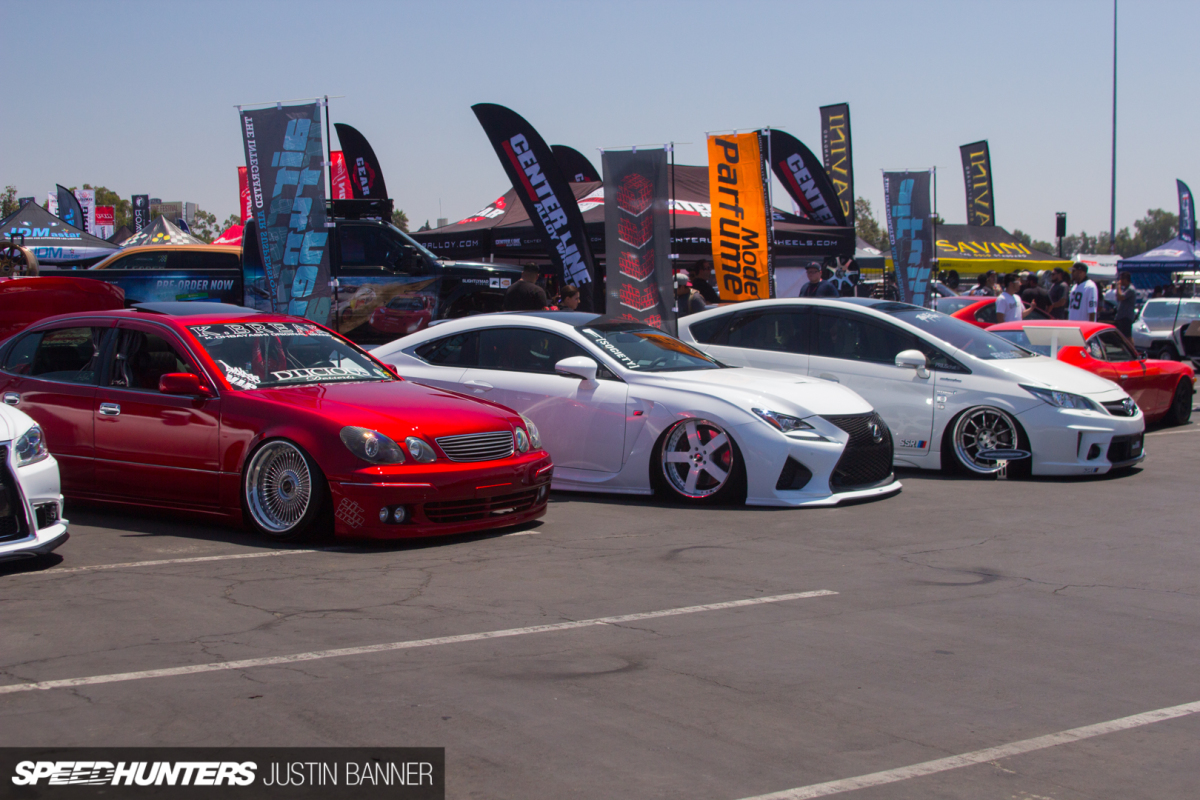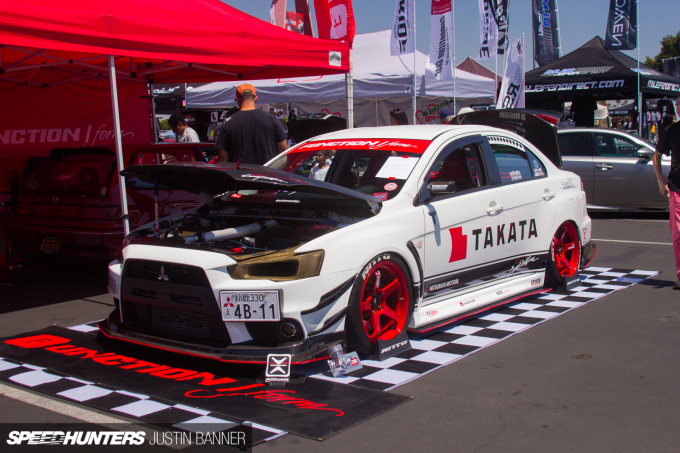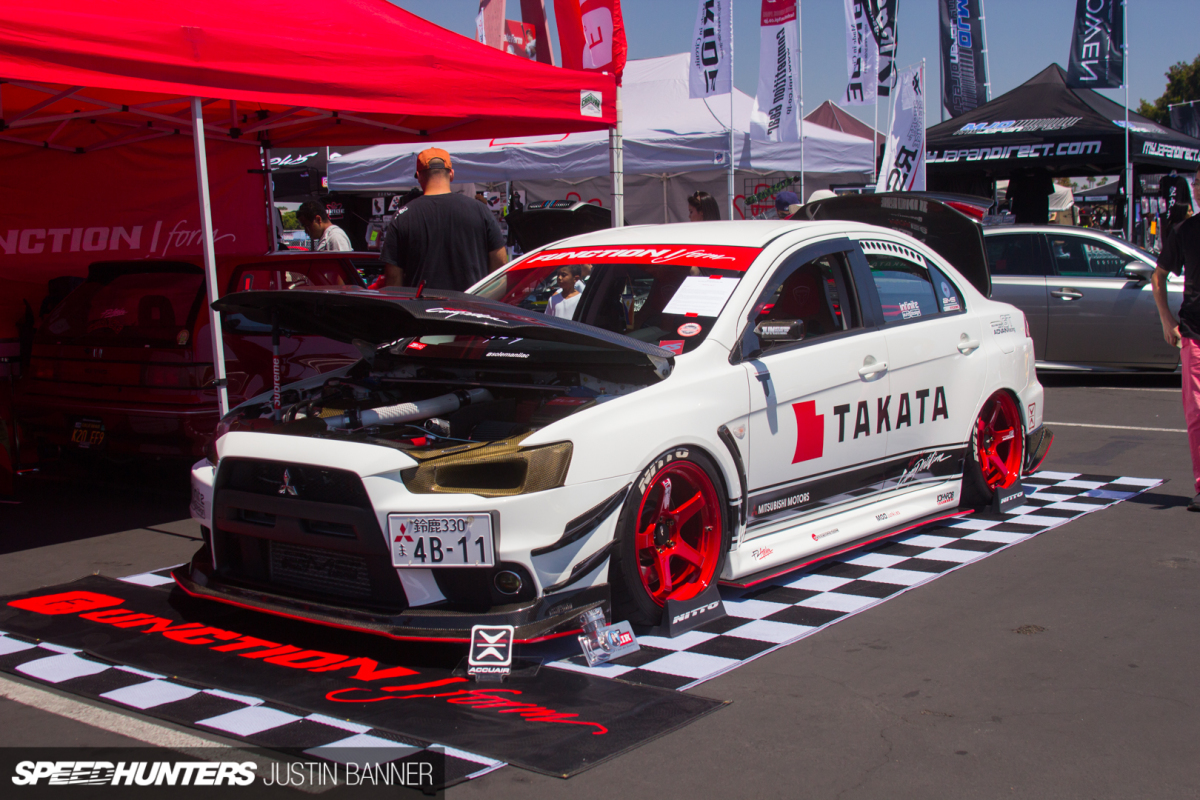 Auto Enthusiast Day is still one of the very successful venues for enthusiasts. While Nitto doesn't have autocross or racing happening behind the scenes, it still find a way to put on a good show that people will show up to. It's something many car shows struggle with and is why we're starting to see them die off. It was also great to see more of the variety that encompasses all enthusiasts, another self-killing problem that many shows have by either just one type of car or the same cars seen repeatedly and without any progression. There isn't a true, single solution to the problem, unfortunately.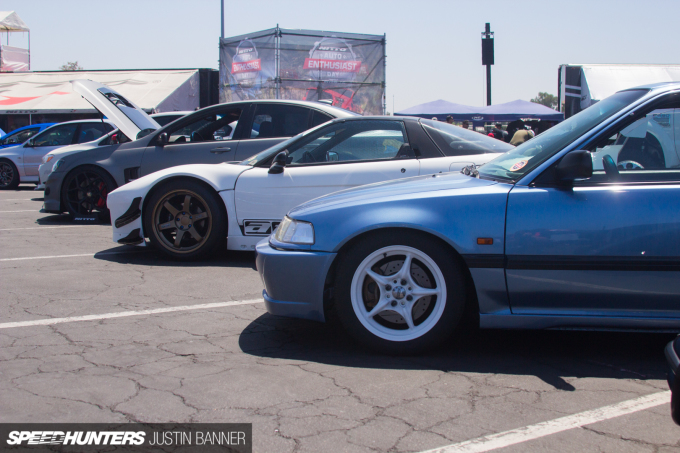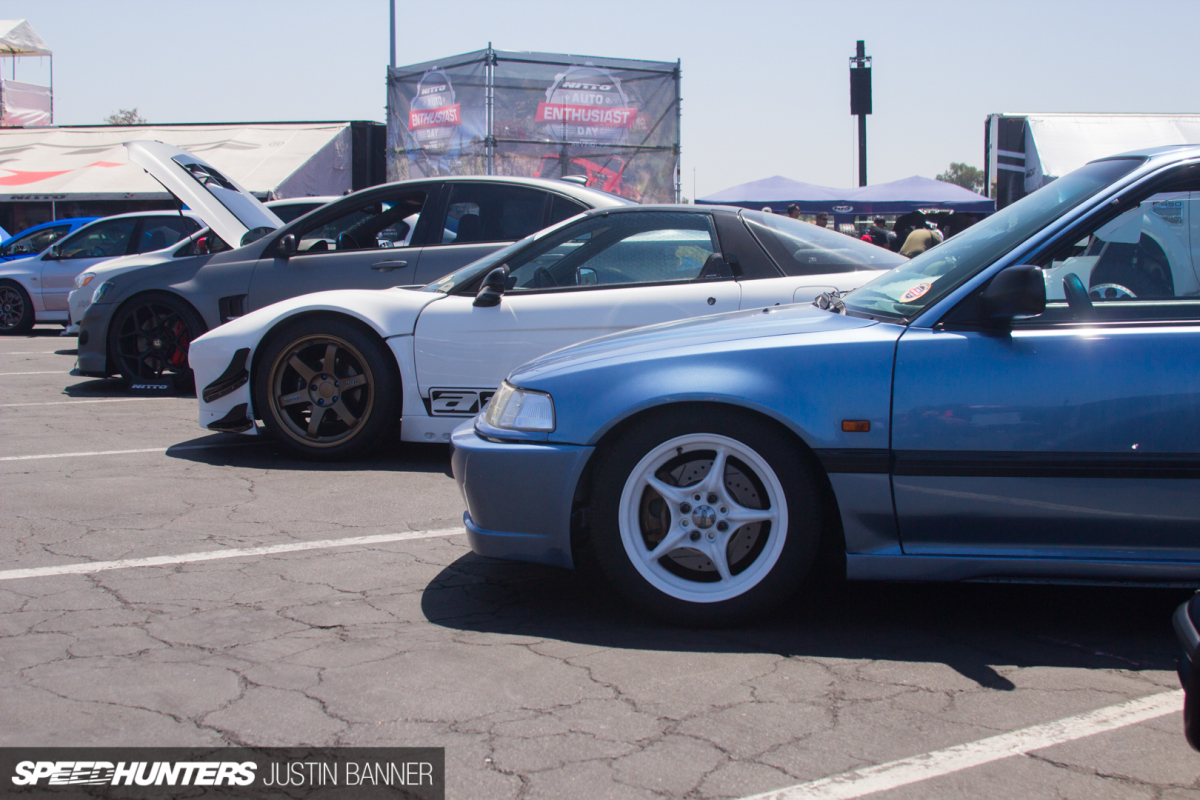 What Nitto does, though, works and might be something to consider when it comes to growing this side of car culture.
Words & Photos by Justin Banner
Instagram: jb27tt
Facebook: racerbanner
Twitter: RacerBanner
Cutting Room Floor