If your goal is to break the the one-minute barrier at Tsukuba Circuit, hardcore engine modifications and downforce-generating aerodynamics are two of the most common ways to get you there.
However, if you're not packing a lot of power under the hood, shedding weight can be hugely beneficial. Case in point, Takumi Hayashi's carbon fiber-clad AE86 Levin.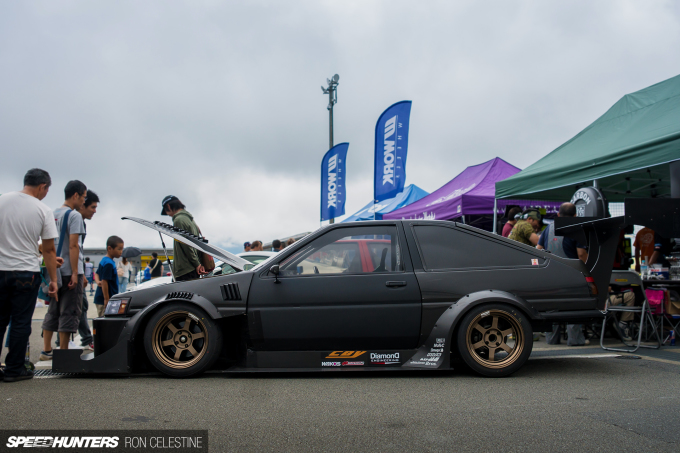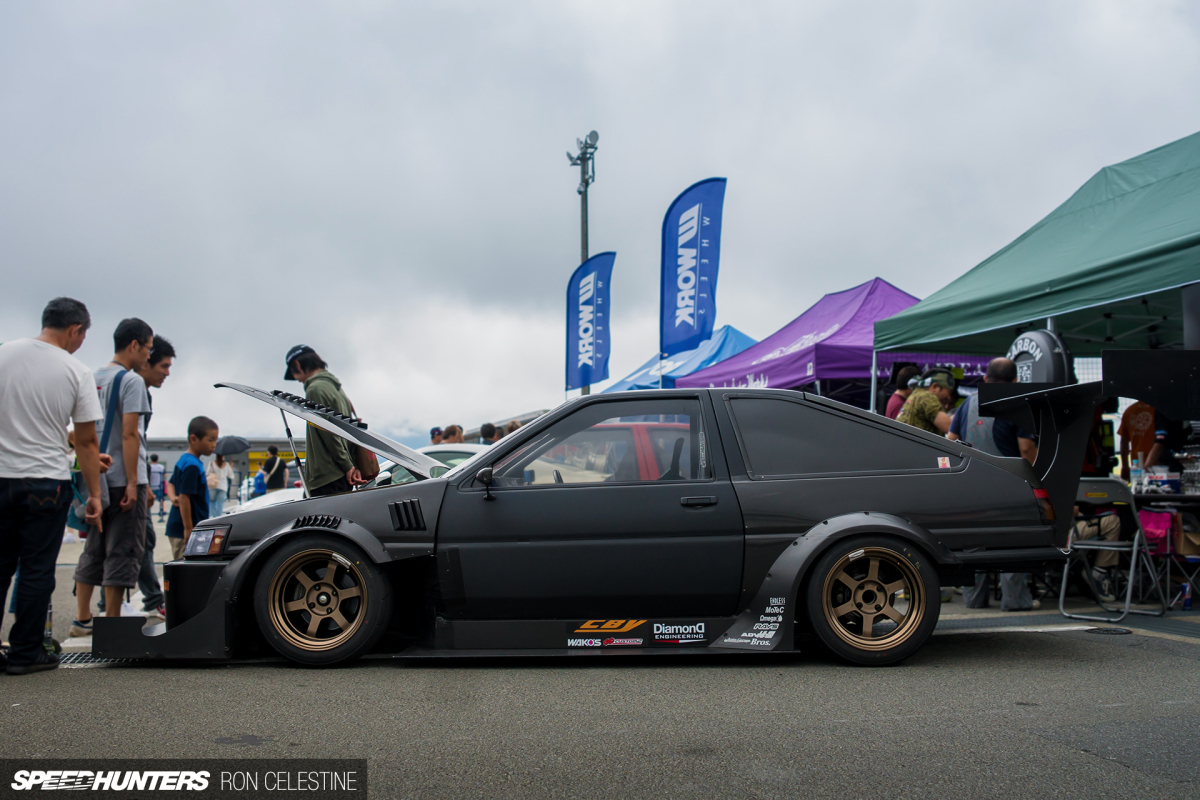 Dubbed the Carbon Junkie, Hayashi-san began transforming his Levin around six years ago, learning the craft of manipulating carbon fiber and eventually applying it to his own car.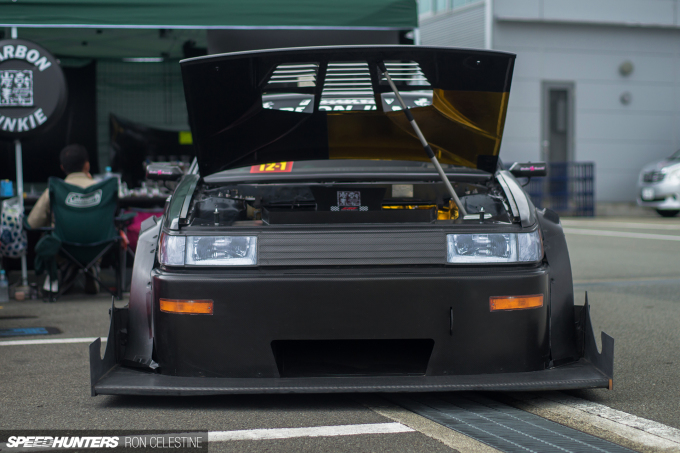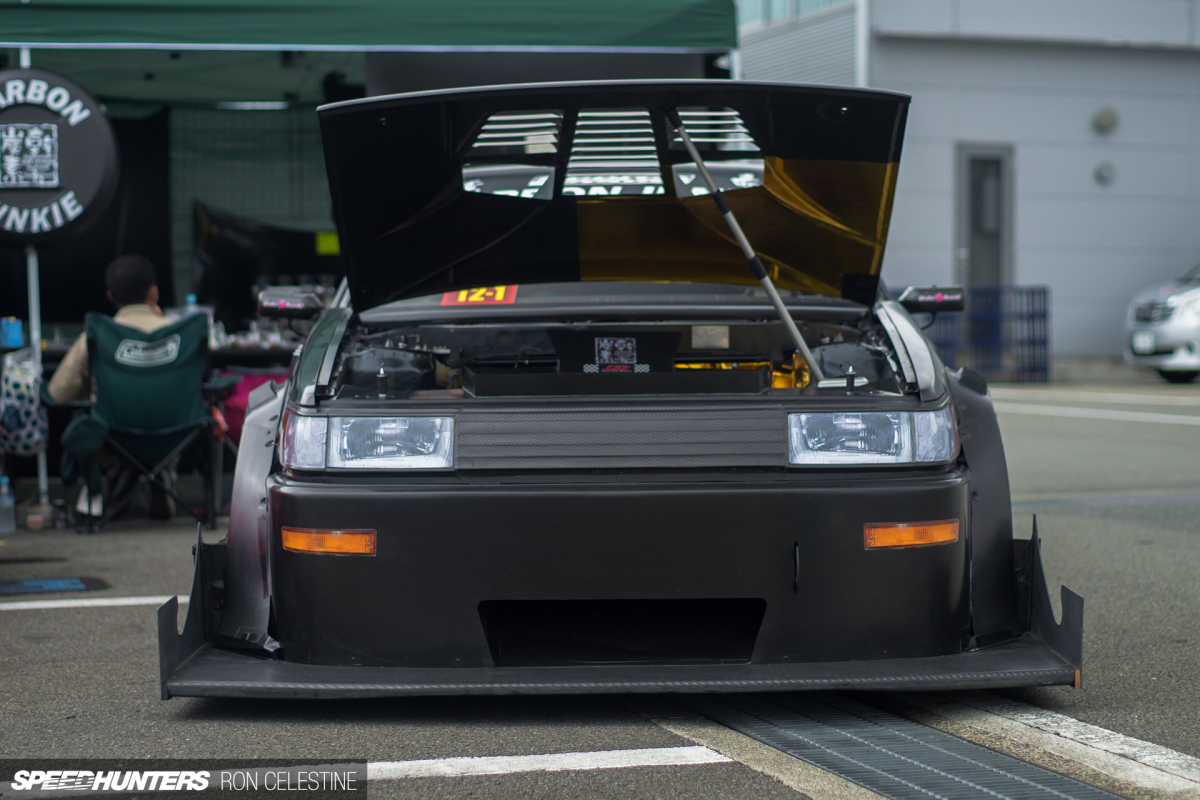 Now, virtually every panel has been replaced with dry carbon in the quest to reduce weight.
Like most time attack cars, Hayashi-san's AE86 features a massive front splitter and a huge rear wing, but everywhere you look are custom aero touches.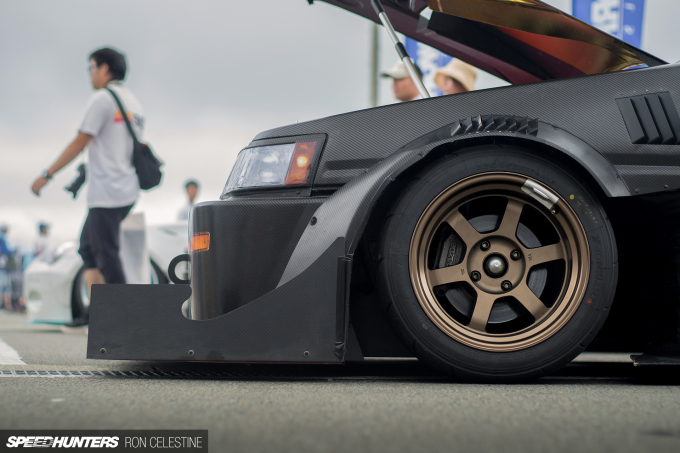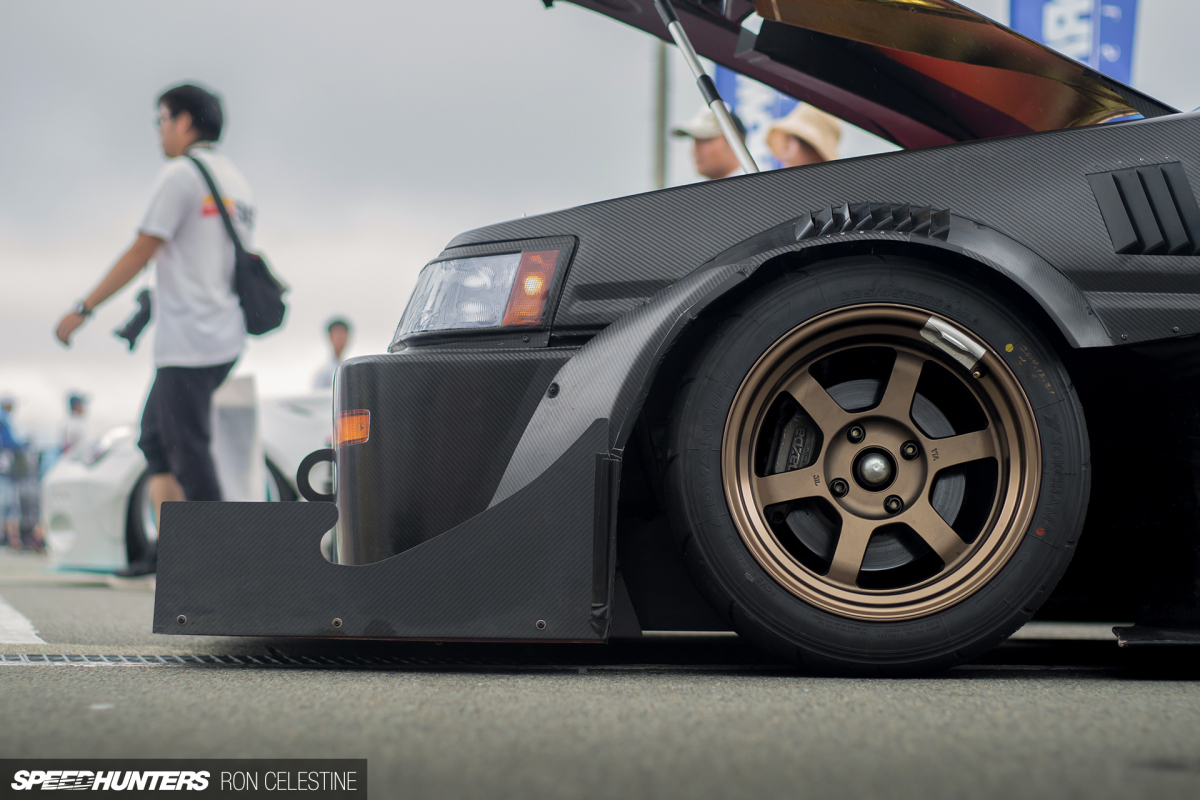 Yokohama Advan A050 semi-slicks in 225/45R16 sizing at all four corners provide substantial grip, while forged RAYS Volk Racing TE37Vs provide a lightweight solution for the wheels. The bronze finish complements the dry carbon exterior and truly pulls the aggressive exterior together.
This being a pure race car, the interior is totally stripped out with just one seat and the bare essentials. A custom carbon fiber dash houses a digital RacePak display, and there's a carbon console for all the switchgear.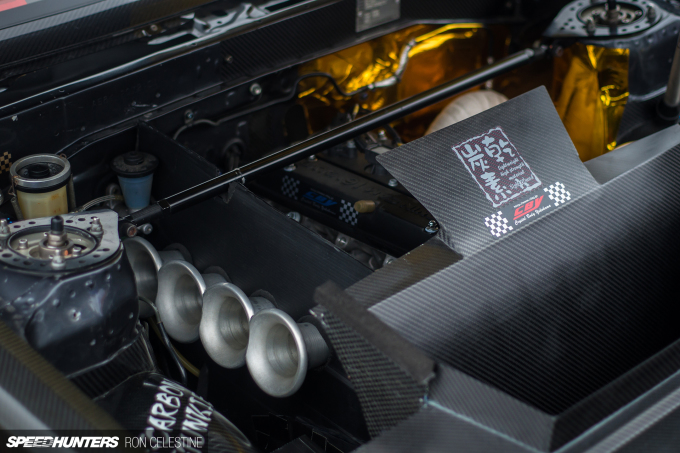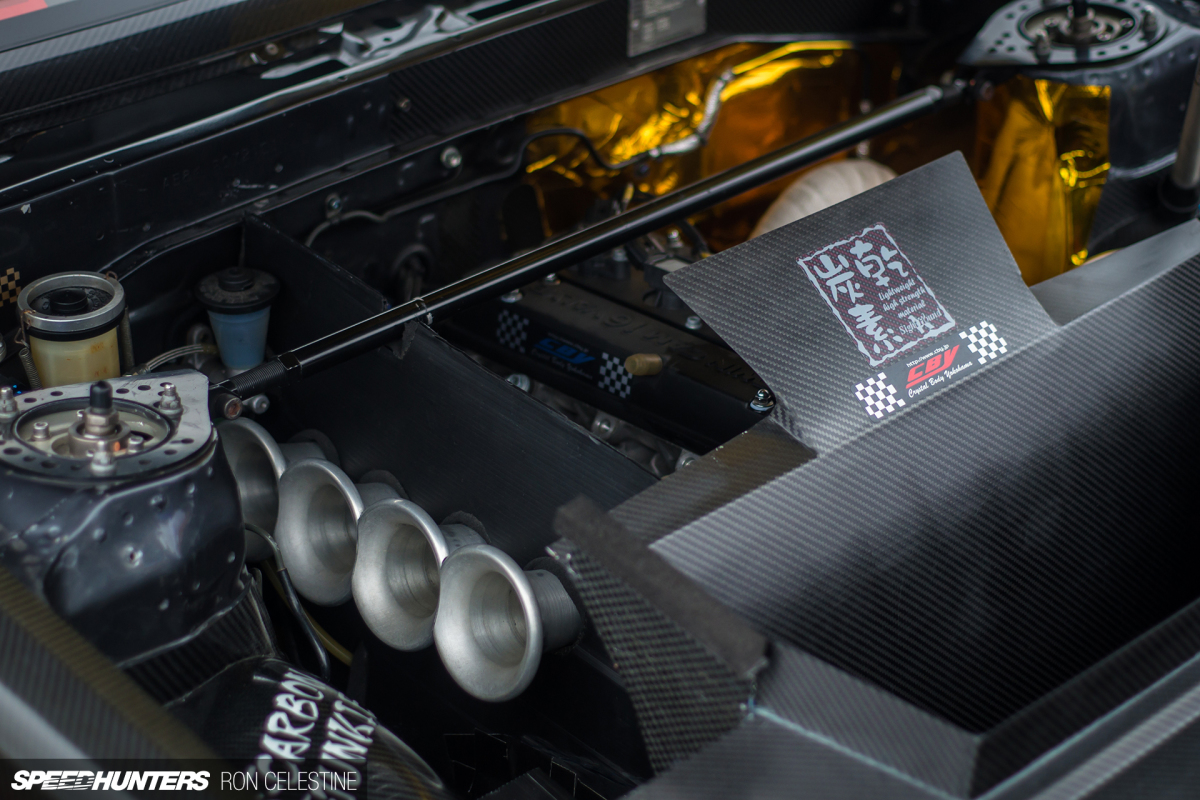 Under the hood, the AE86 stays true to the 16-valve 4A-GE in naturally aspirated form, but this one's been worked over from top to bottom to now output 220PS. And yep, there's more carbon fiber to be found in the engine bay too!
Although 220PS might not seem like that much power in the modern era of time attack, when you combine the aerodynamic aids and the fact the car now weighs a little under 800kg, Hayashi-san's Hachiroku is good for a 58.996-second run around Tsukuba, which you can watch by clicking the video above.
Ron Celestine
Instagram: celestinephotography
More stories from Japan on Speedhunters