Am I the only one who thinks there was something really special about the race cars of yesteryear?
Engineering advancements have pushed technology so far ahead in modern day racers that you can't help but think of them as these clinical pieces of machinery. Impeccably built and fine tuned using the latest composites and alloys, they first get tested in the virtual world, and their drivers are pure athletes that train day in and day out on simulators. I don't know, but it's as if racing has lost some of its romanticism. Where are the James Hunts of our time; where are production-based race cars that are nothing short of experiments on wheels?
While at Nismo's Omori Factory the other week, all of these thoughts began rushing through my mind when I laid eyes on the legendary Impul KS110 Group 5 Silvia.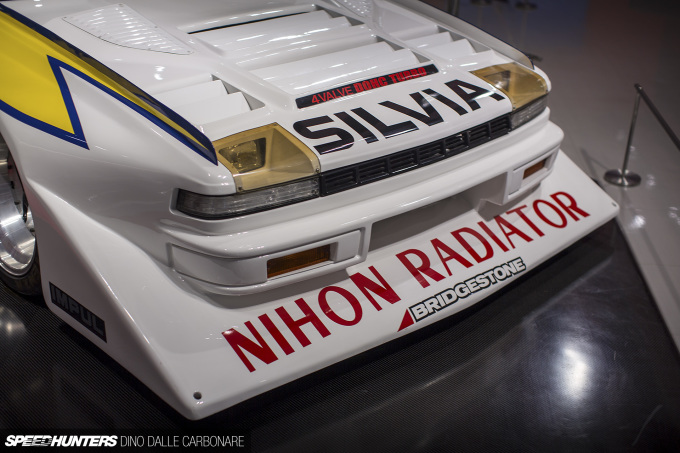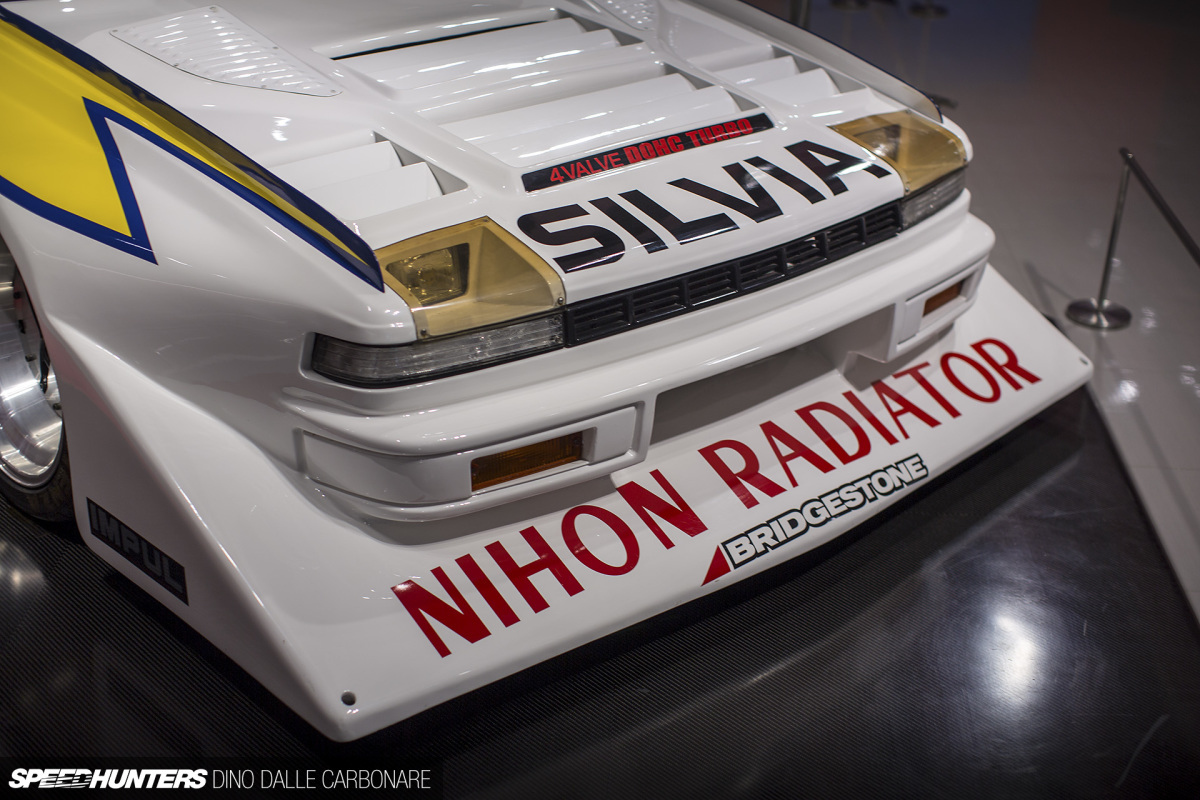 The exaggerated aero, the crazy widening, the simply huge rear wheels and tires – this thing could have came out of a manga. In all of its '80s angular beauty, the Silvia oozes character.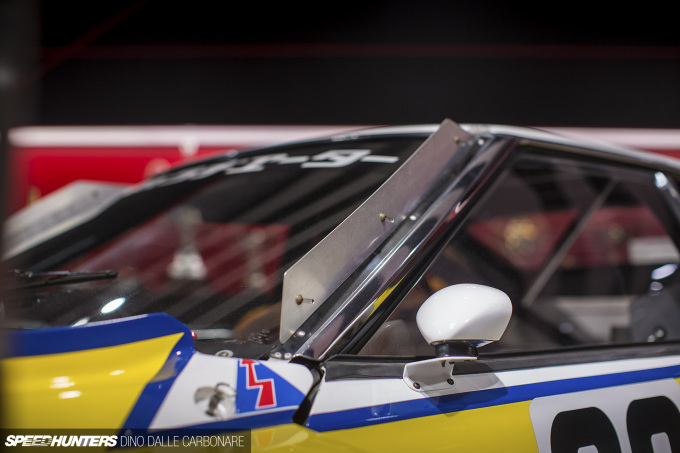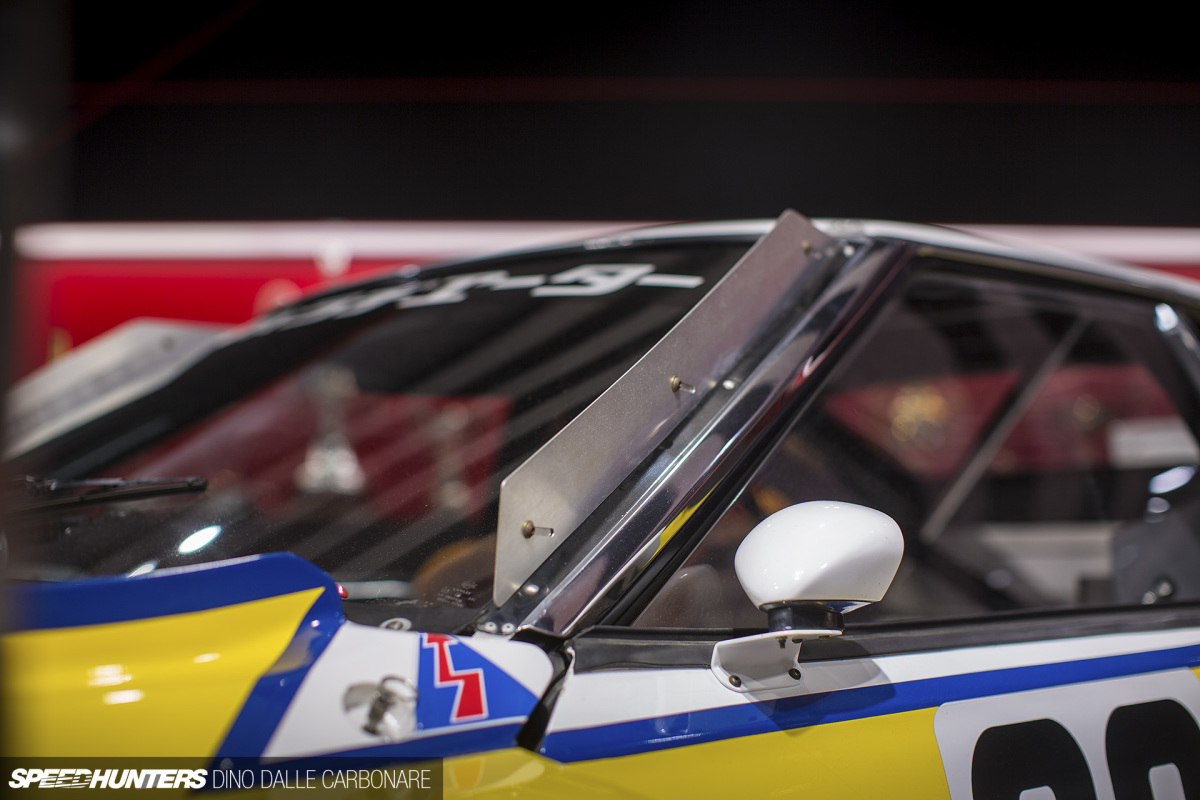 Its looks, which where penned in 1983 for its entry in the Super Silhouette class where its bigger brother the DR30 Skyline was also entered, are caricature-like, but in a very good way.
You get a sense for the hands-on experimentation that Impul's race engineers were doing back then. I mean, just look at the aluminum air guides on each side of the windscreen. How did those pass safety?!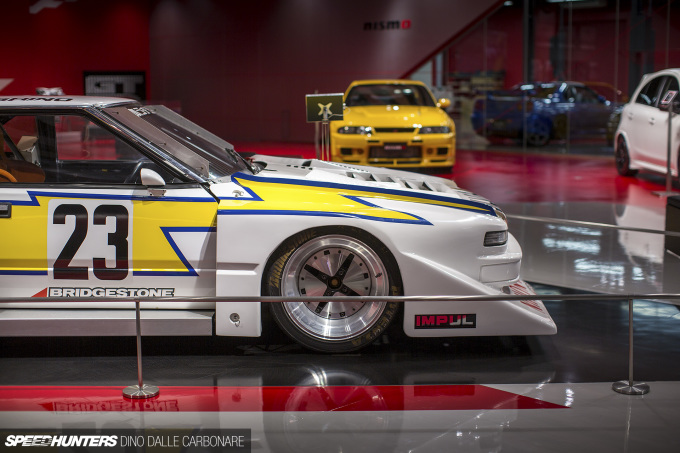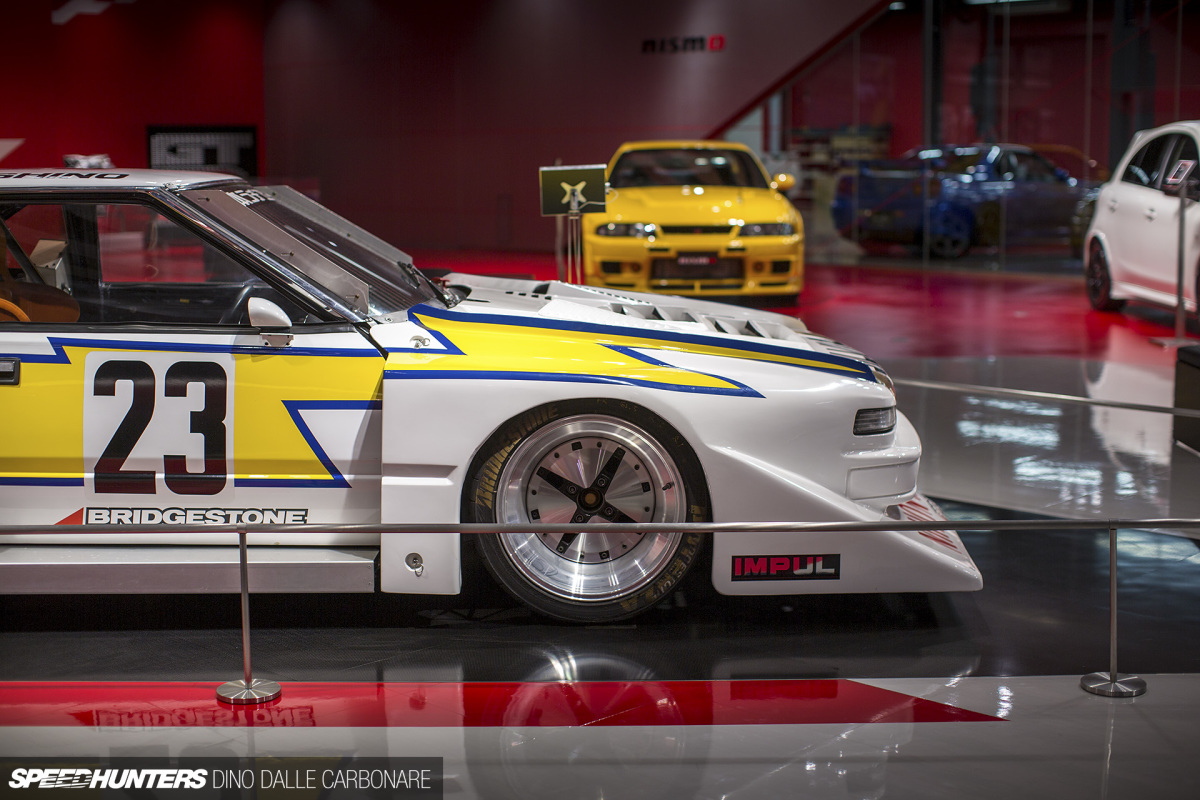 Even if Group 5 regulations allowed a great deal of the chassis to be modified, visually the car had an obvious link to the base S110 Silvia hatchback beneath all of the blisters, vents and splitters. For the '83 season, the car was updated with S12 Silvia headlights and taillights to create quite a bespoke-looking creation.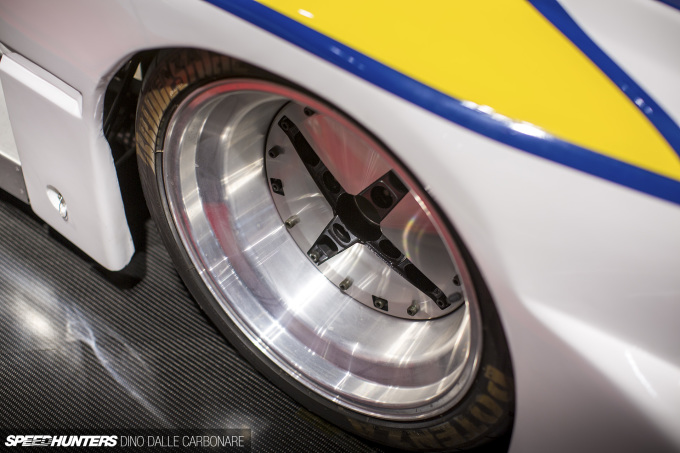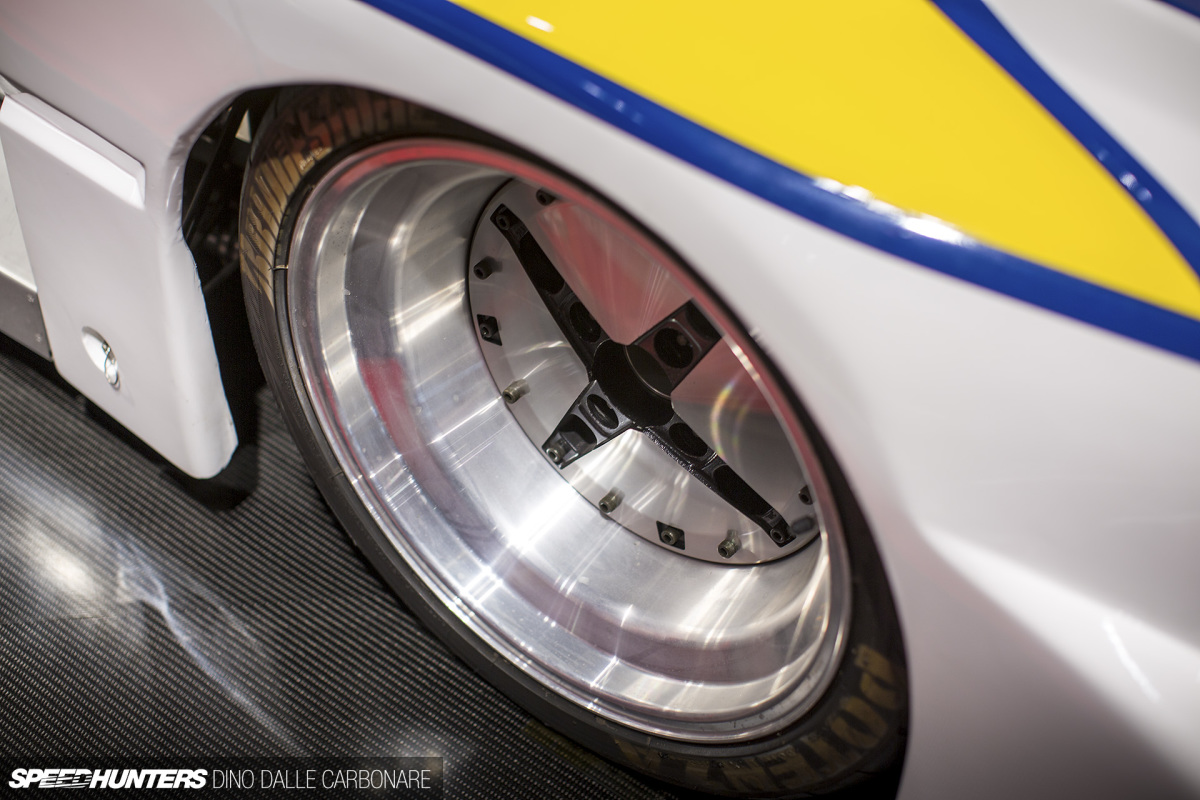 The massive jump in girth meant that the car could run some seriously wide rubber, 270-section Bridgestone Potenza slicks on 16-inch Impul Hoshino Racing wheels up front.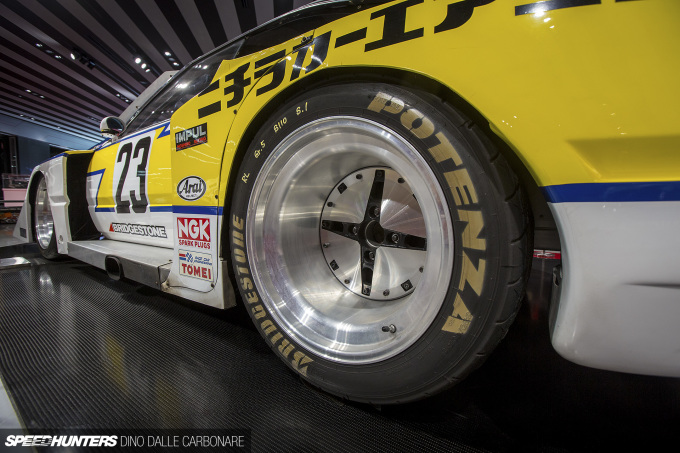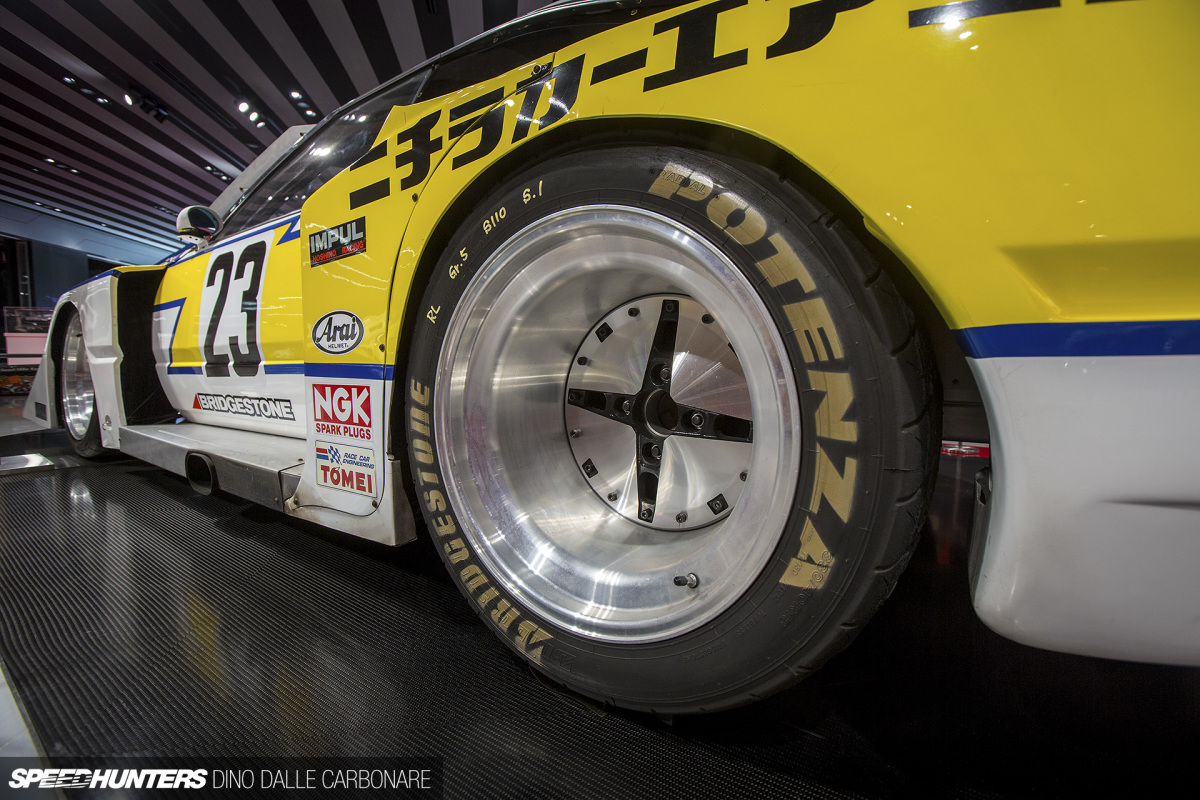 And gigantic 350-section slicks on the same wheels – albeit in 19-inch sizing – at the back. Yes, tires that are 350mm wide!
Just look at the offset of the rear wheels…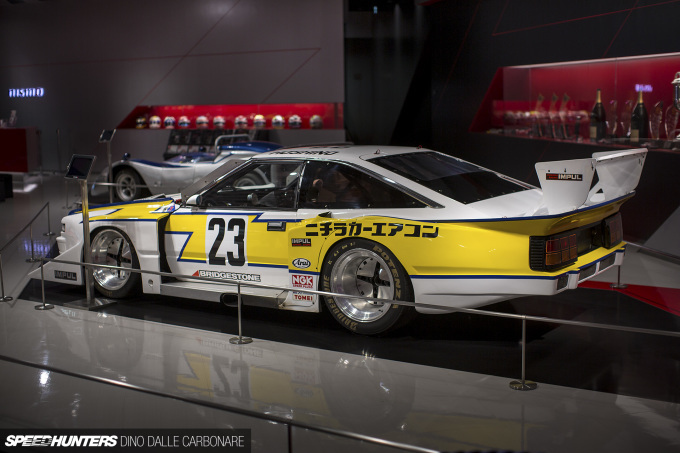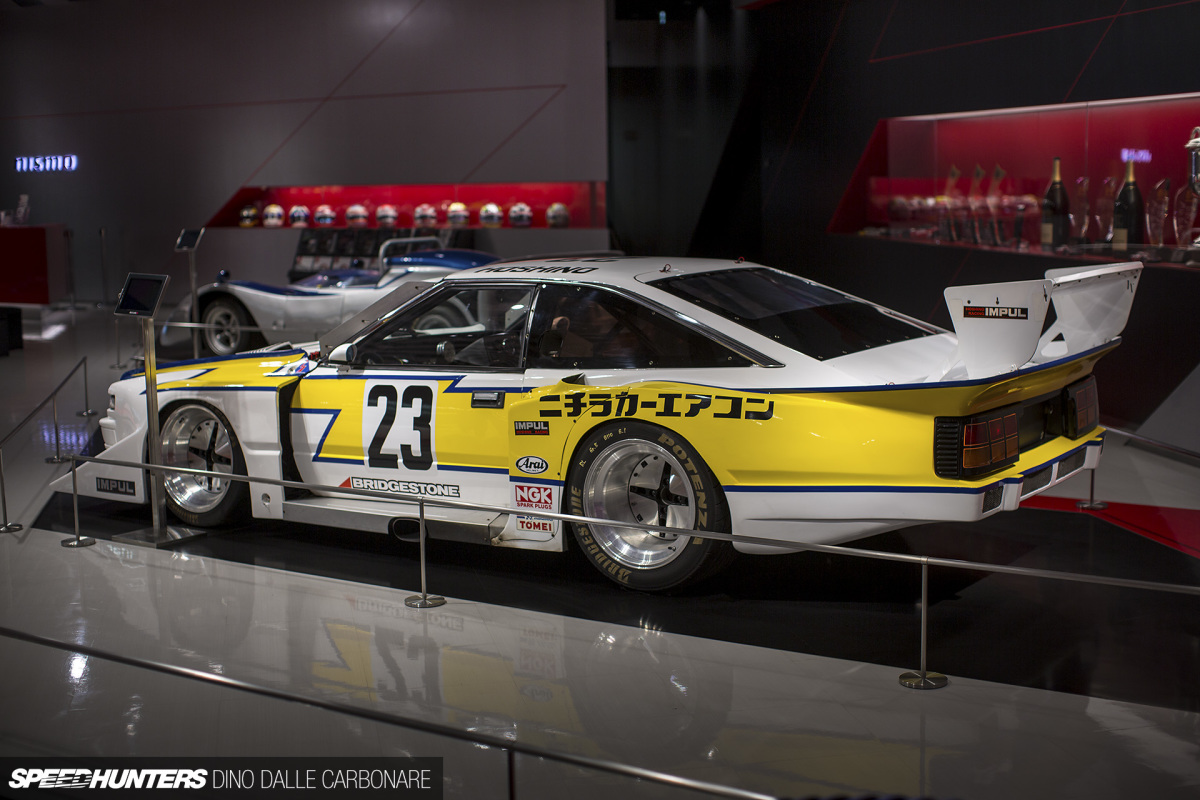 With the snowplow extension to the front bumper and that elongated tail end, the KS110 measured precisely five meters long.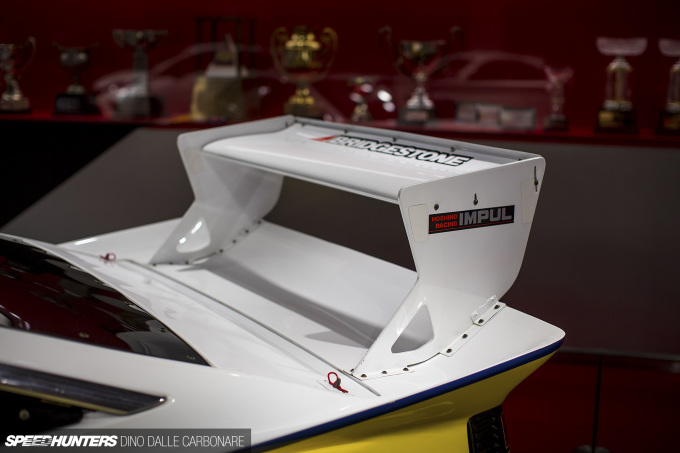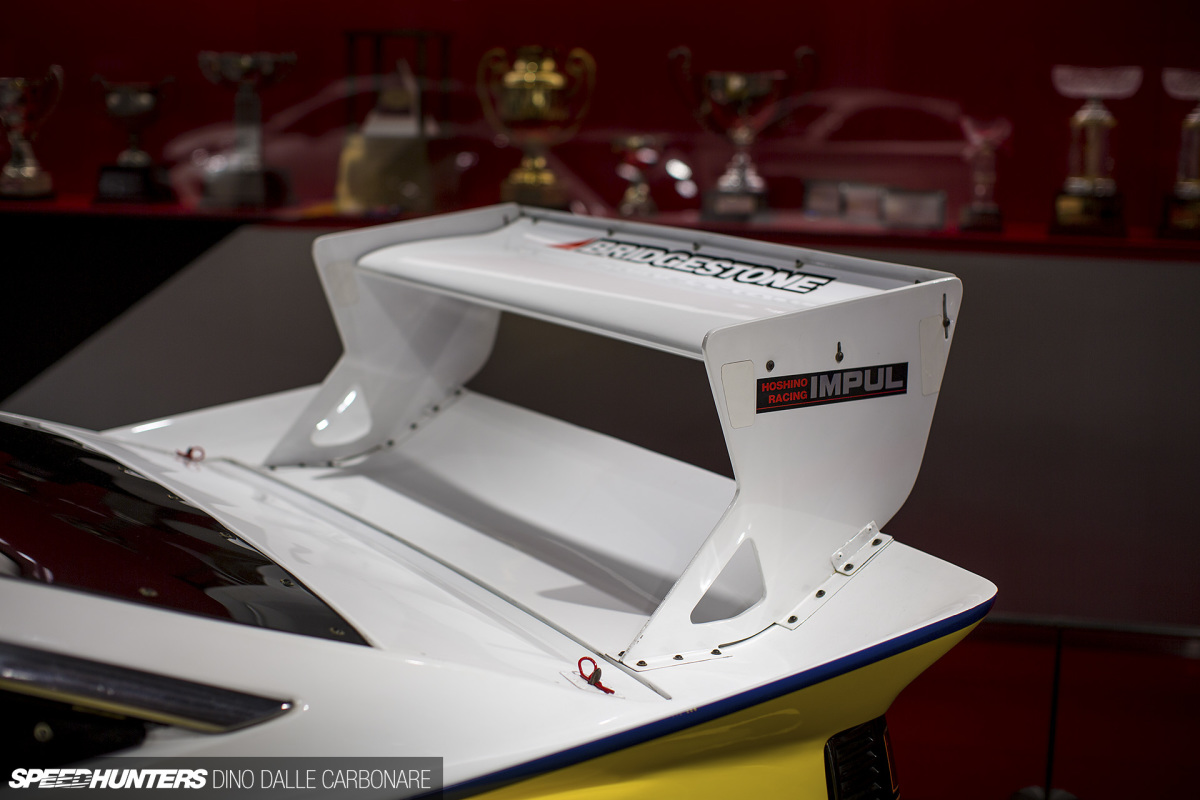 Attached to the integrated lip spoiler – or rain collector if you will – sits a puny little single-element wing. It's actually enormous, but against the rest of the car it looks tiny. There are no composites to be found – it's all trusty metal and the odd bit of fiber.
You can picture mechanics at Impul building this with cigarettes dangling from their mouths, and maybe a glass of shochu not too far away, you know, for a bit of manly inspiration.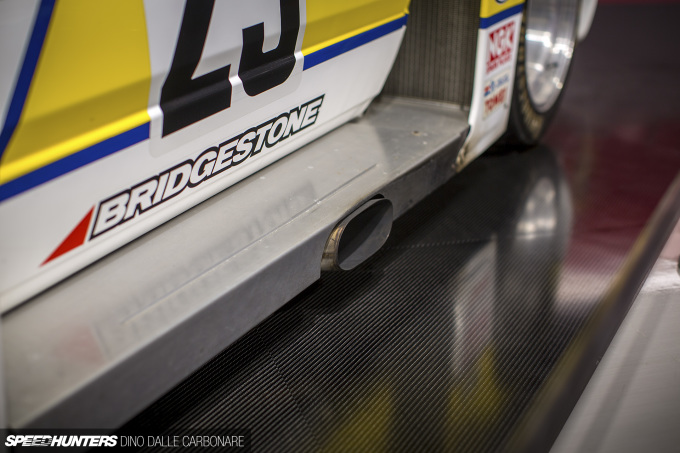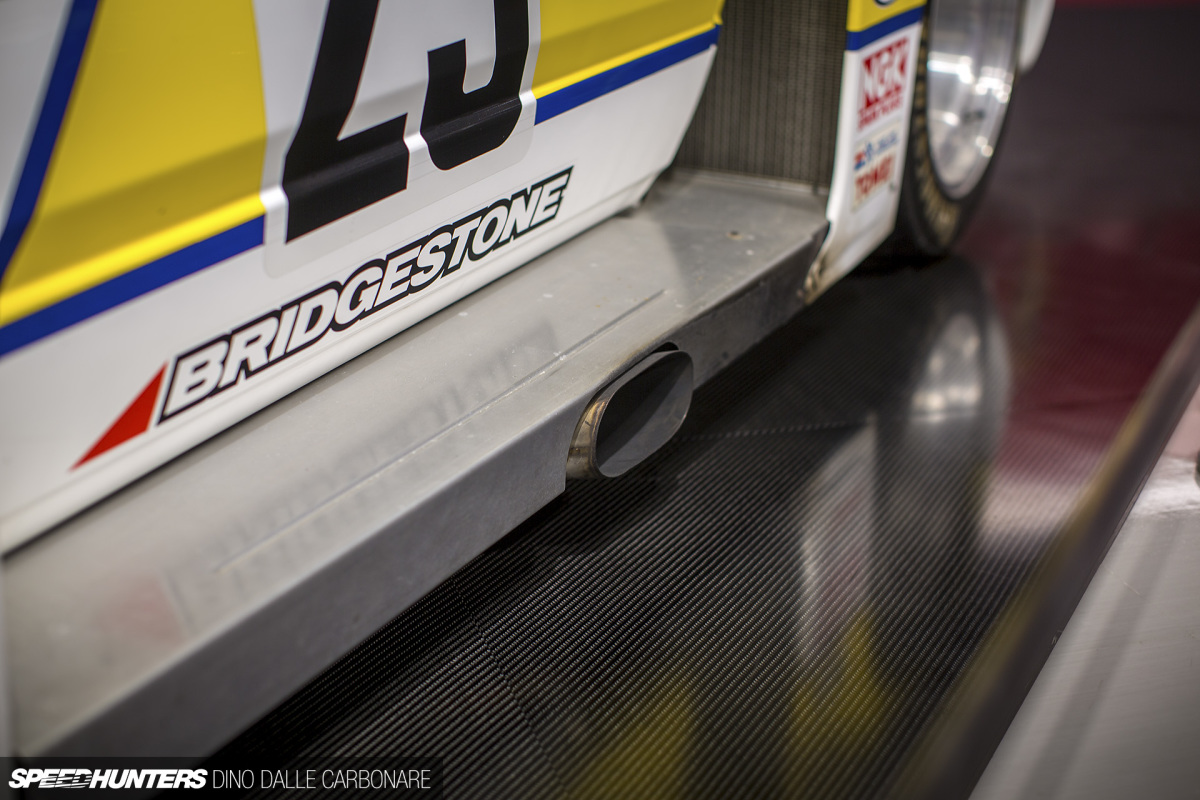 And there's nothing more manly than a side-exit exhaust that spat meter-long flames every time Hoshino-san hinted at backing off the throttle.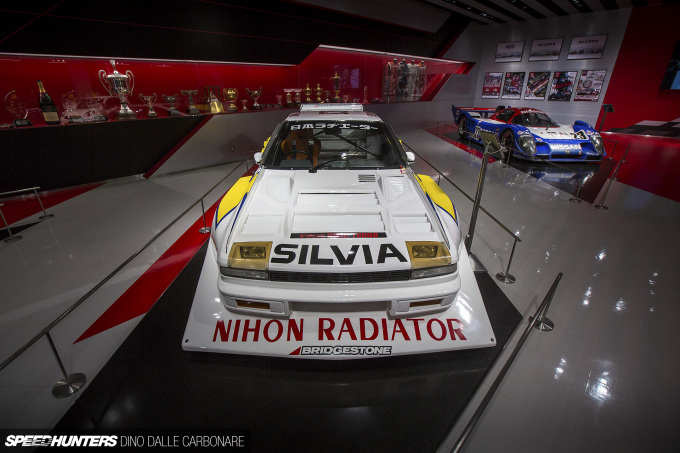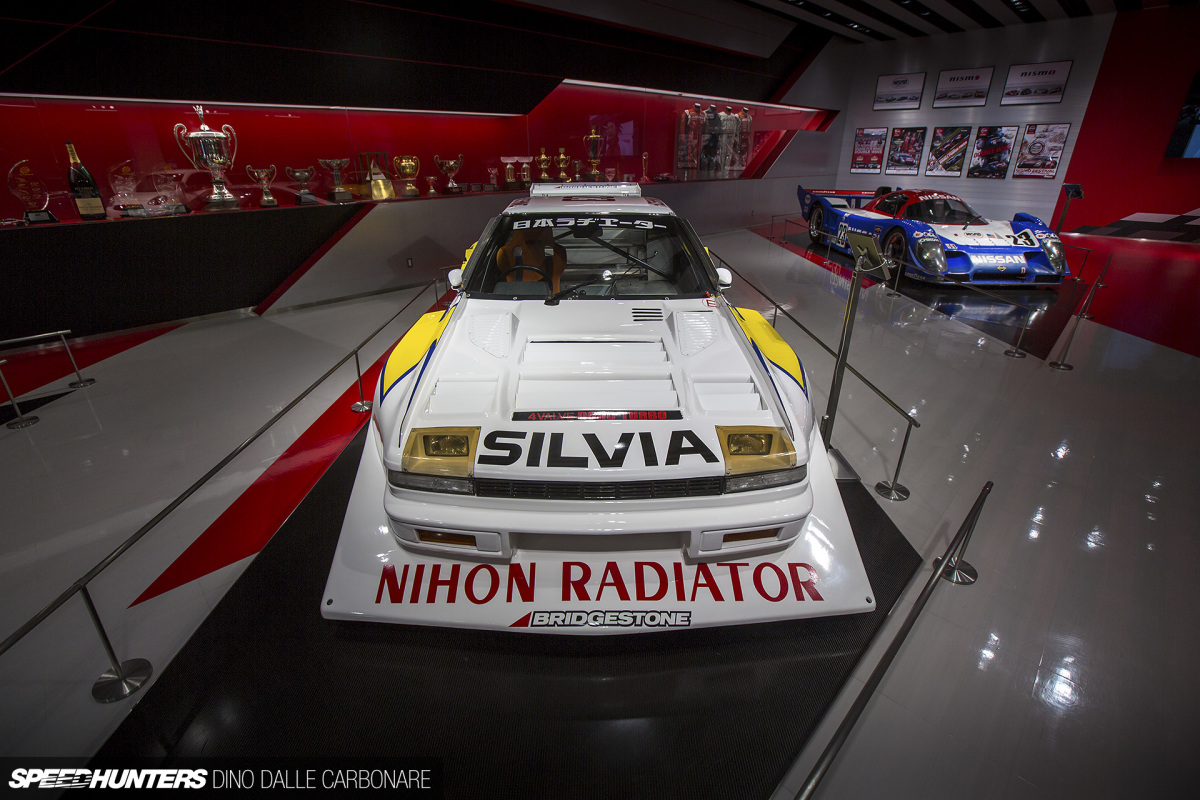 Under the bonnet sits the highly modified LZ20B motor, a turbocharged four-cylinder unit that generated 570hp in race trim. Sending that power to the rear wheels was a 5-speed H-pattern Doug Nash gearbox.
In fact, you can see the bent shifter above. It's a proper race cockpit with exposed bar work and raw aluminum panels that would likely scratch or cut you if you weren't careful getting in and out of the bucket seat. But you would just take it, and maybe rip the filter off your next cigarette to help soothe the pain.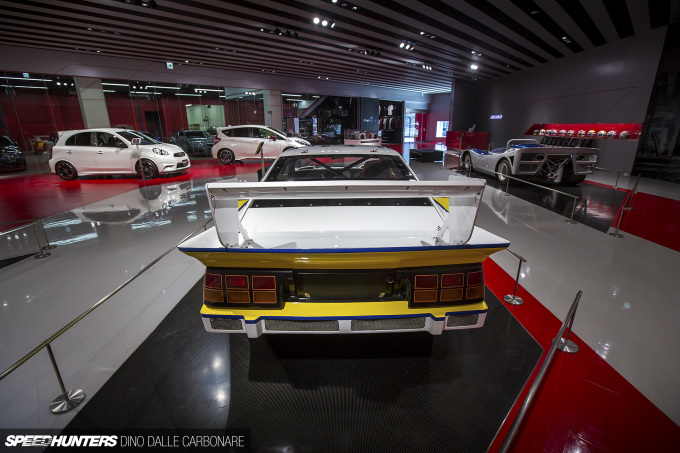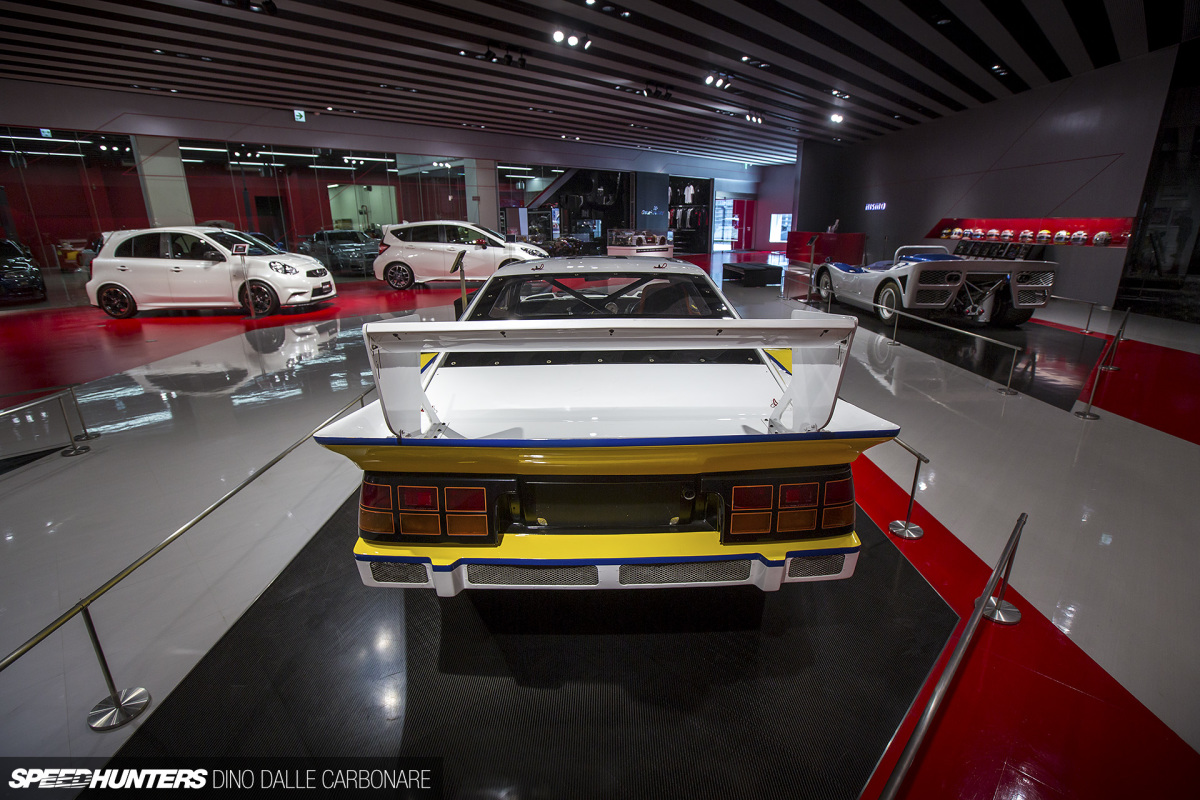 Head around the back and there are those S12 taillights to complete what is a race car with so much raw aggression that it's hard to fathom how drivers were even able to tame it. The Group 5 era is long over, but it's always a pleasure to reminisce.
Yep, old race cars definitely rock!
Dino Dalle Carbonare
Instagram: speedhunters_dino
dino@speedhunters.com