Chapter 1
Wekfest San Jose. 140,000 square feet of exceedingly modified cars. In the organizer's words, this is their Super Bowl. Located in the South Bay Area, you have the best builds from Sacramento, Los Angeles, San Francisco, and of course San Jose, all converging on a single venue.
The SF Bay Area event also attracted cars from areas as far away as Arizona, Texas, and even Louisiana. For those who aren't terribly familiar with the vast American landscape, that trip is farther than driving from the Le Mans circuit in France all the way to Moscow, Russia.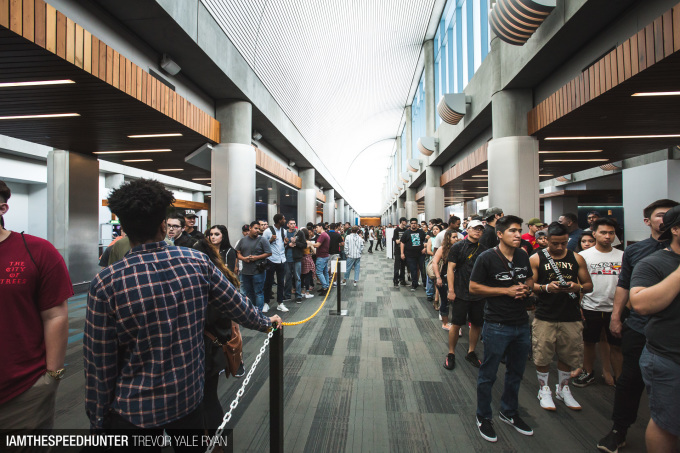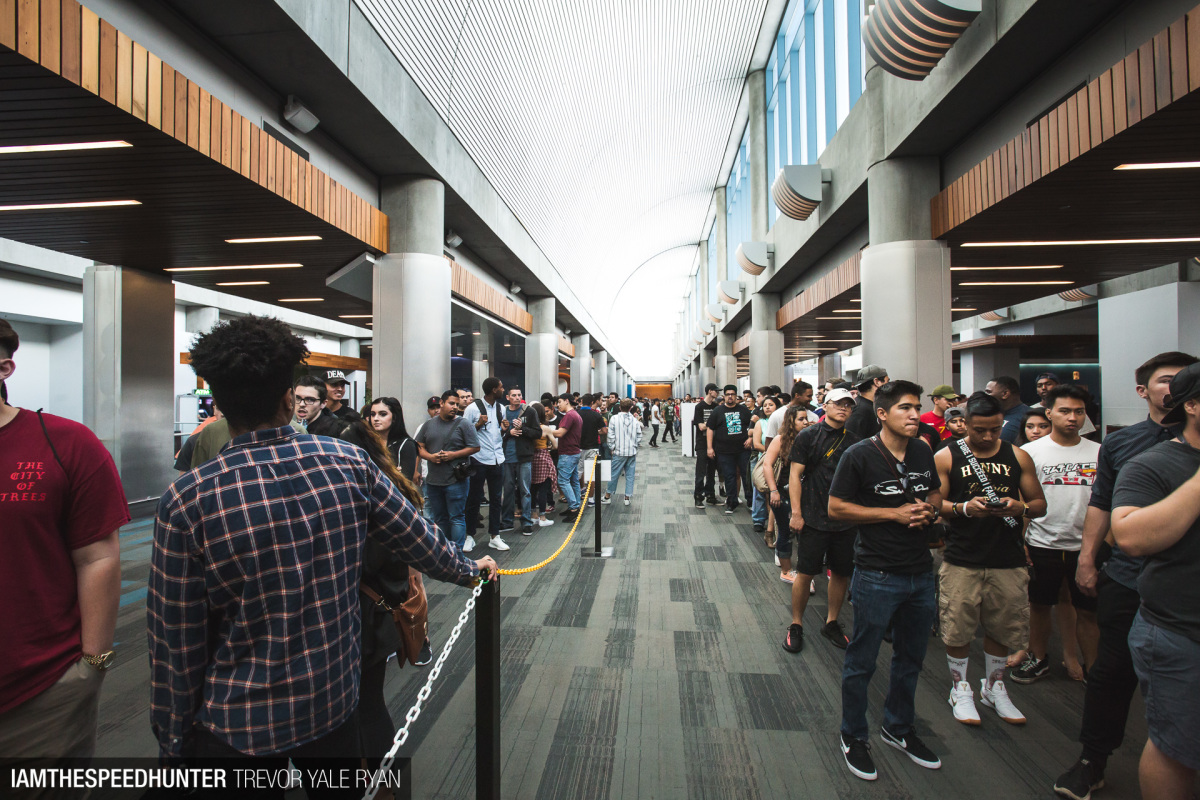 Starting as a small meet in San Francisco almost 10 years ago, Wekfest has grown to something else entirely. But despite the two-hour wait to get into the San Jose Convention Center for the packed-out show, it still had that communal environment. Kids helped set up the booths on Saturday; people's parents and even grandparents attended. While there was an air of competition, owners were friendly and helpful all weekend long.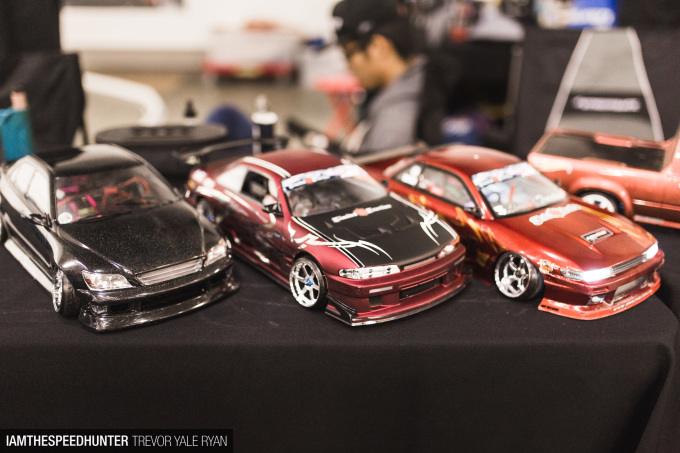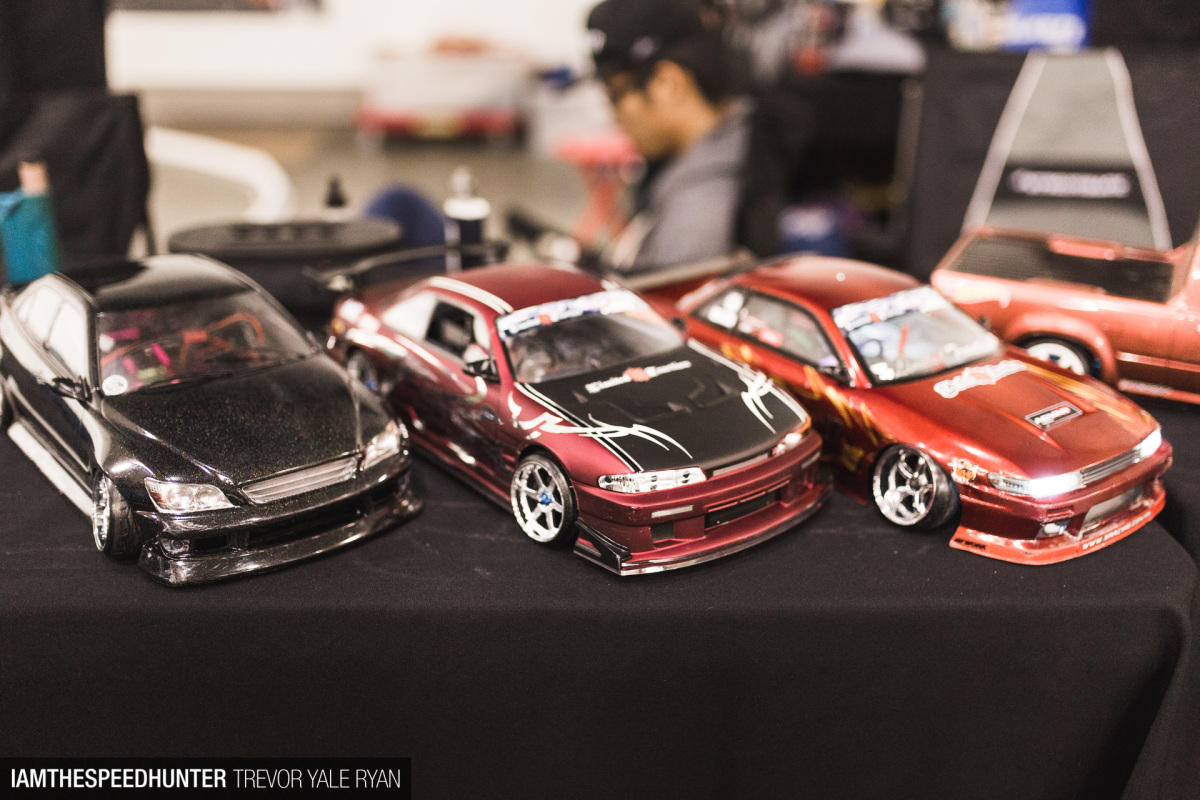 While this particular show is of course more well known for its stance and show-styled builds, this year's Wekfest San Jose event had a bit of something for everyone. American muscle was present, actual race cars were in attendance, and there was also a full drift course. Well, a miniature one, anyway. But it was still entirely entertaining watching the little RC cars tandem the track. The amount of work that people put into these tiny things always blows my mind.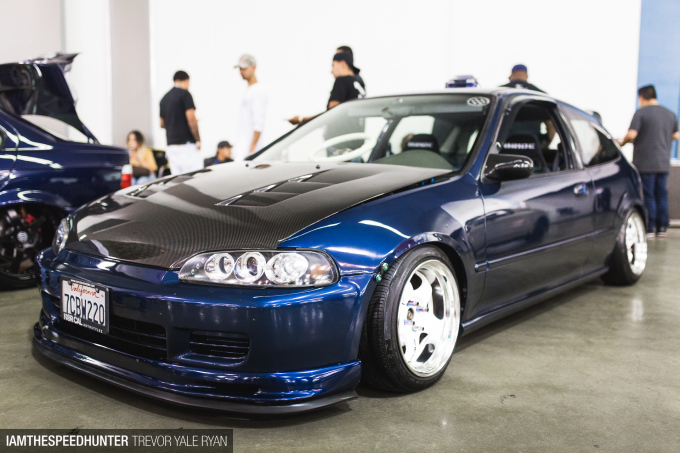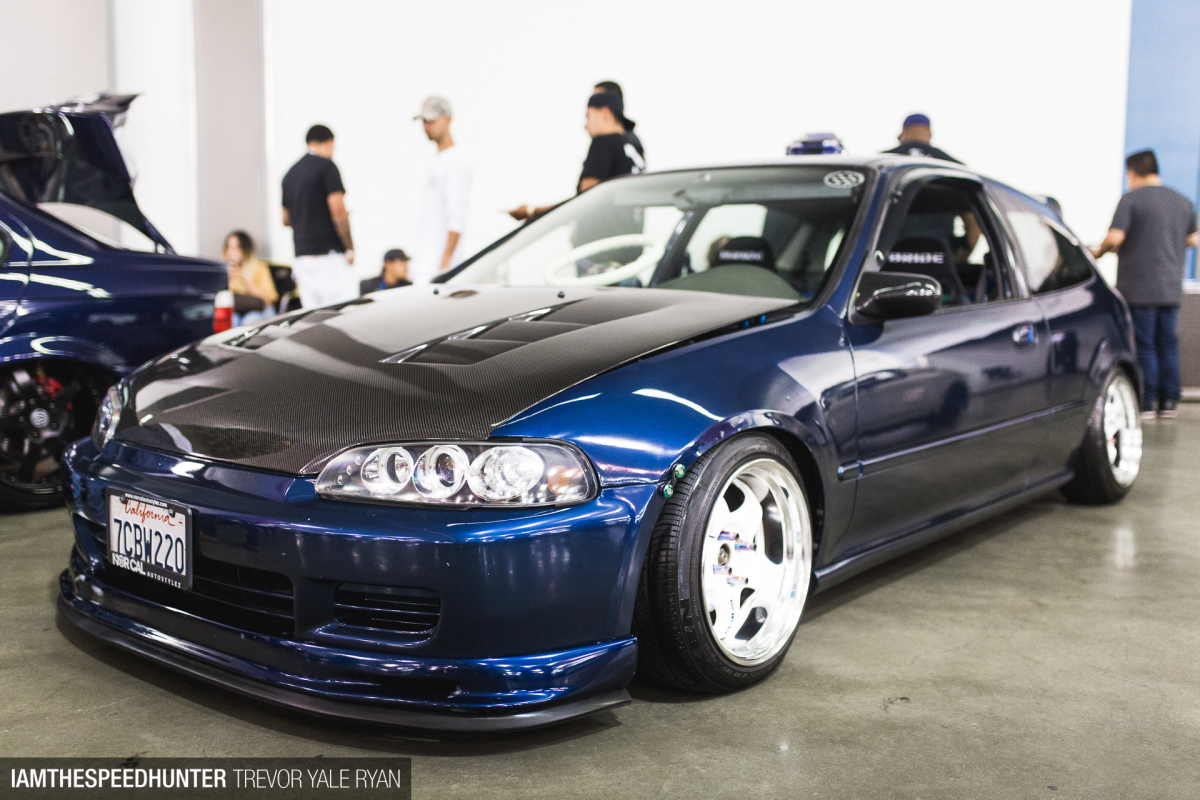 These weren't the only scale cars I came across while I was wandering through the building, though. I quite liked this little EG Civic hatch with an even littler, matching friend on top, each complete with a real carbon fiber hood. I really think I may need to pick up an RC car or at least a 1/16th model to build in the future. My office needs some livening up.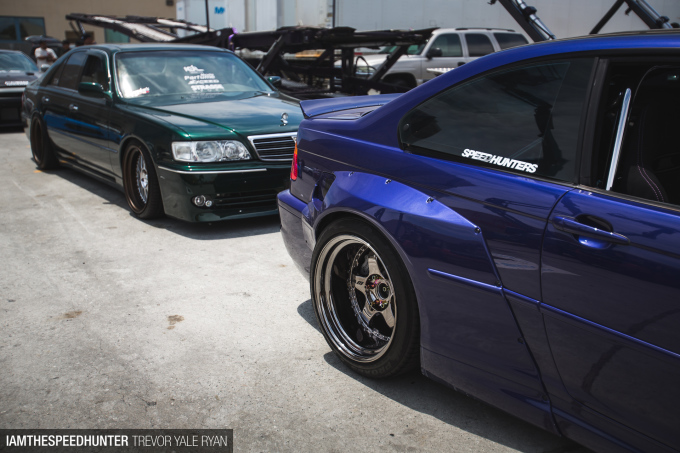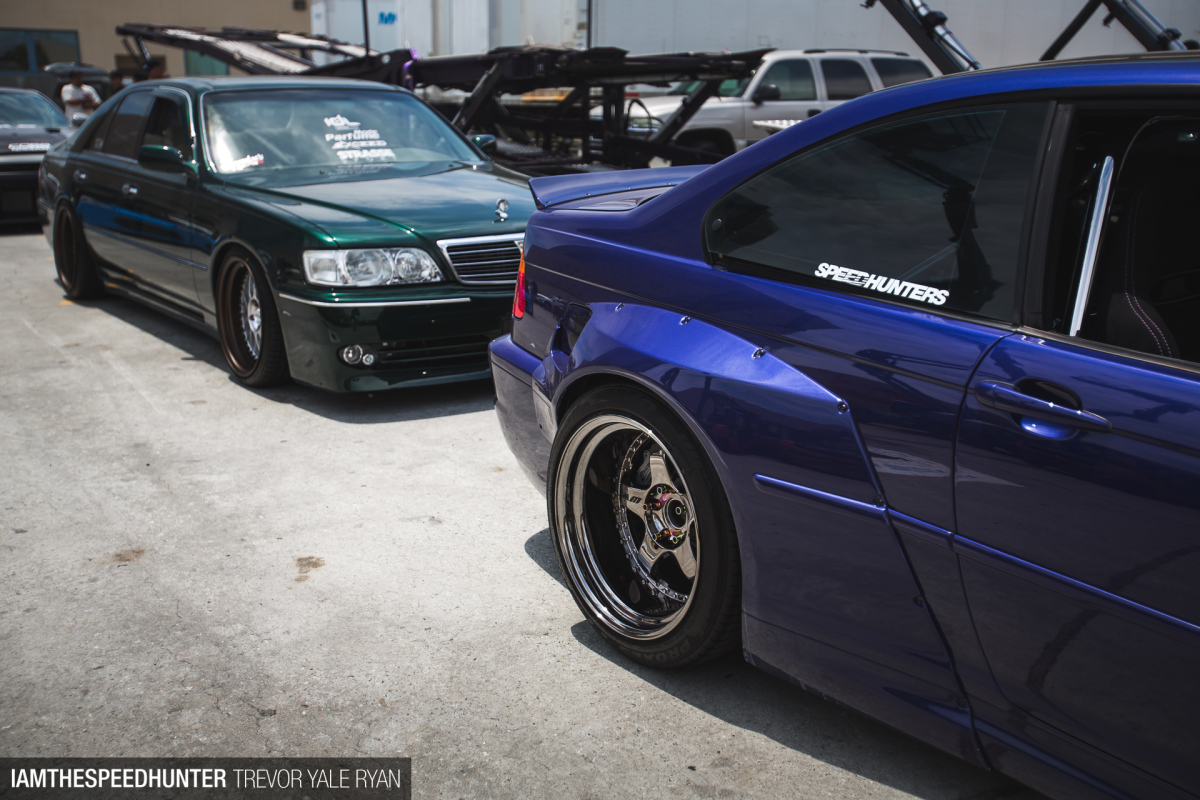 I also imagine replacing parts on one of these would be a bit easier on the wallet than the blown 1.8-liter Mazda BP-4W that's sitting in my '99 AE is going to be. It will live to see the track again someday soon, but it will take a fair bit of hard work on my part to sort it out. It will be worth it, though — like any nice thing, great care and dedication set apart the average from the astonishing.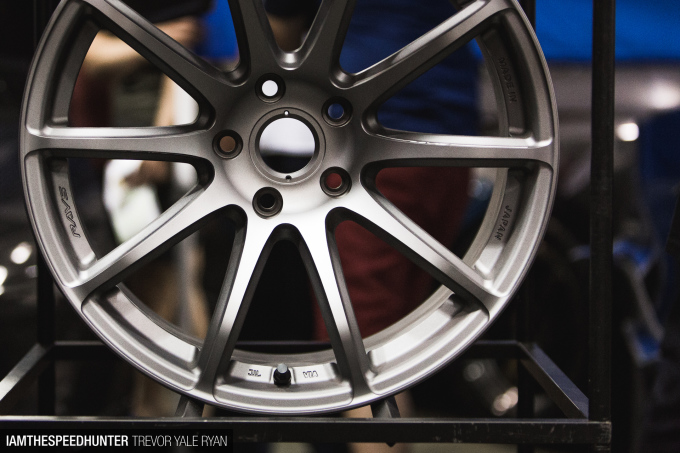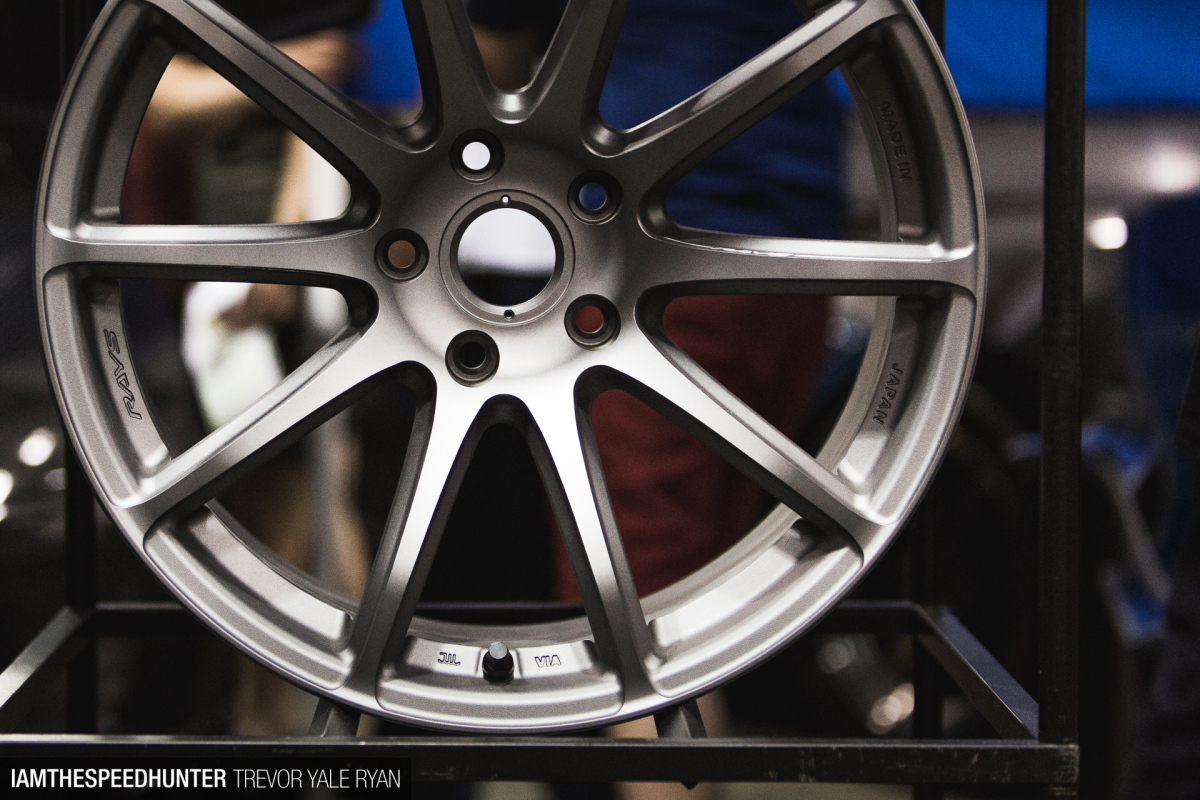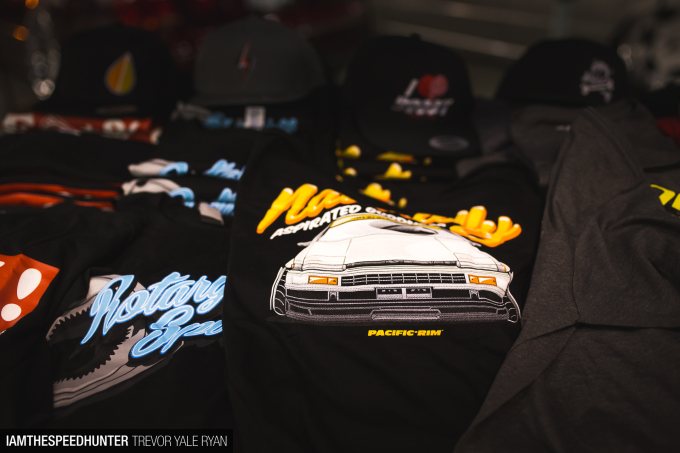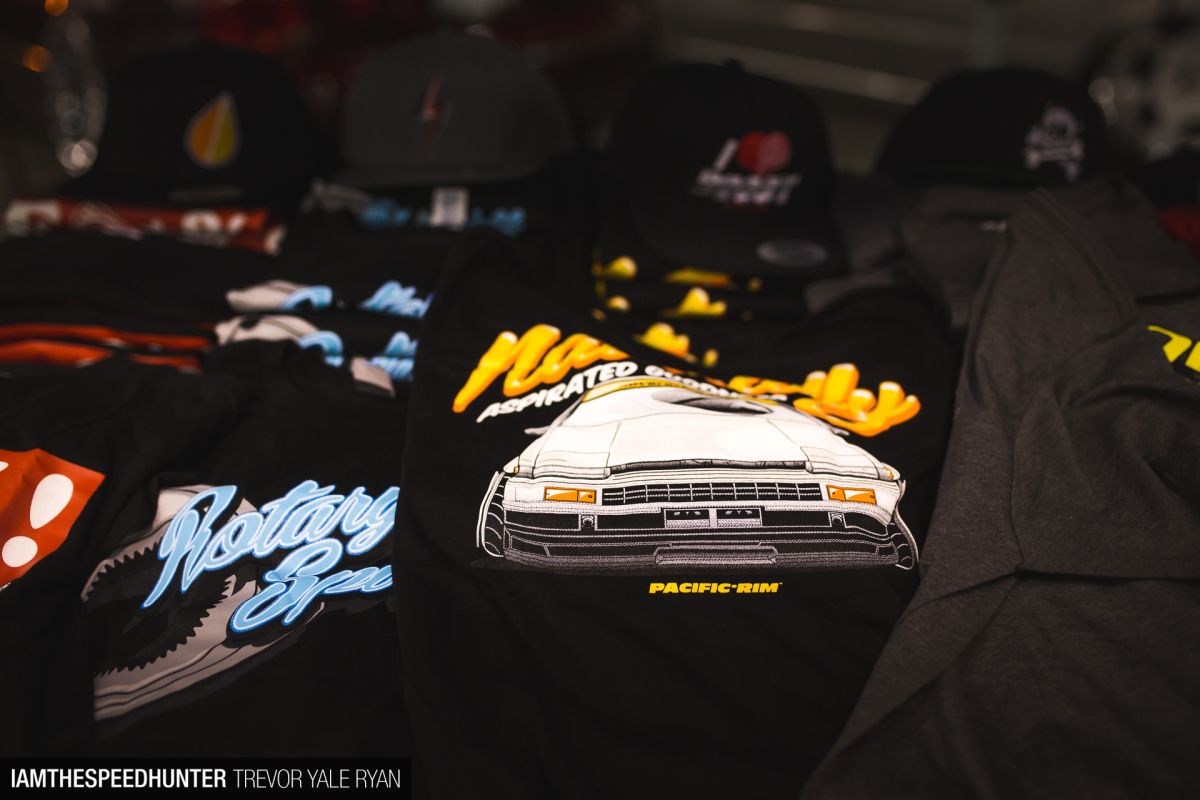 Unsurprisingly, the San Jose Convention Center was chock-full of the latter. A plethora of great builds, vendor booths with all manner of goodies, and dozens of models: a recipe for a successful automotive event. I almost sprung for one of these 86 shirts but I was too busy taking in all of the actual cars to find my way back to snag one. I'll have to find it online; after all, no one can have too many car-related shirts.
Taking a step back to the setup day, we can get a sense of the scale of the event. With the venue packed it's hard to even see end to end, but that's a different story when the building is empty. Peeking around on Saturday while everyone was finishing off their last-minute prep was the perfect time to get up close to some of the cars that would inevitably be surrounded the following day.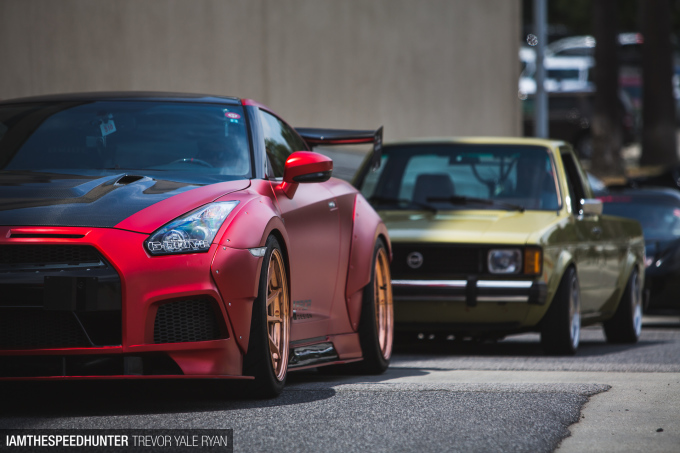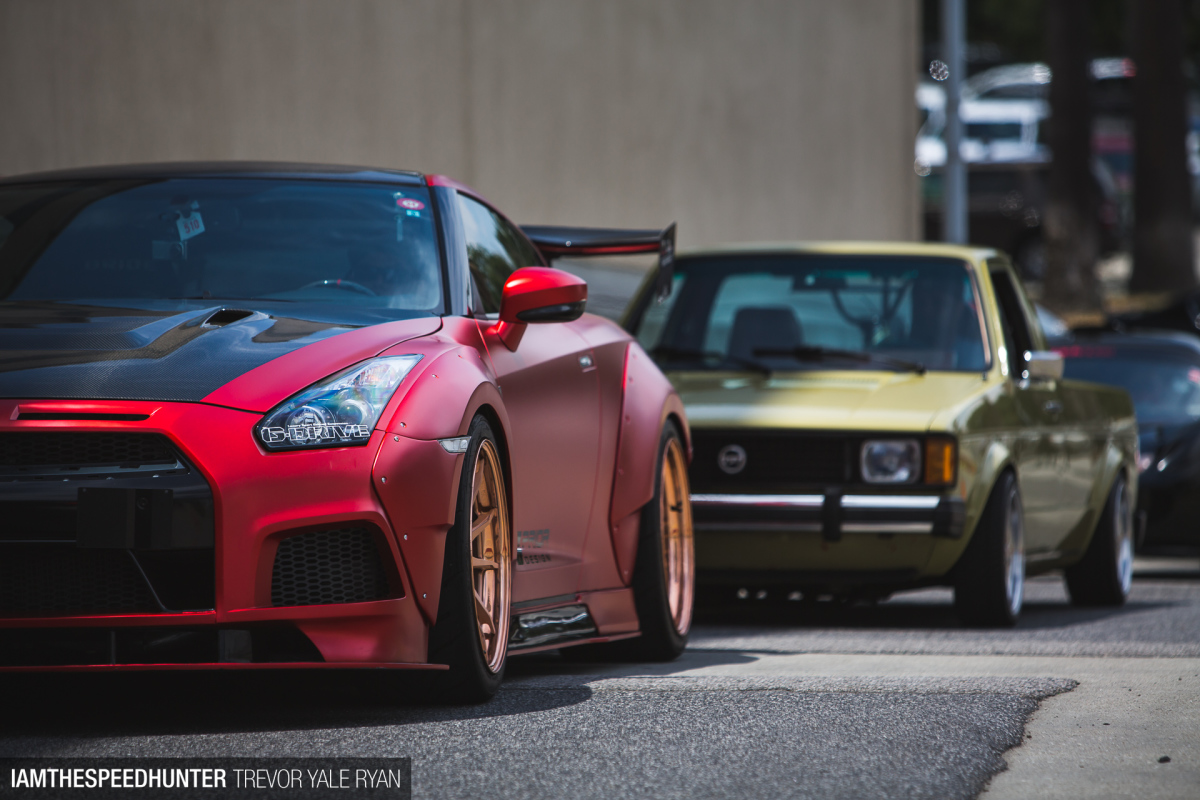 Typically when I attend a show like this I don't get to see all of the work that goes in behind the scenes to make it all come together. It really is quite a bit more than you would think; tons of people are involved at every level. It takes a lot of work and coordination from the convention center staff to the organizers, volunteers, and all of the participants.
Having some plans in the evening, I was trying to get away before it got too late, but there was just too much good stuff showing up. While I was looking around outside, I saw a Strasse Sport car hauler pull up with a load of excellent cars from down south. I'm sure it was an equally excellent weekend for the group of guys who made the trip from the LA area. And I was glad they did — each car that came off the trailer was great in its own way. I was able to pry myself away before the venue filled up, wanting to leave some surprise for the following day.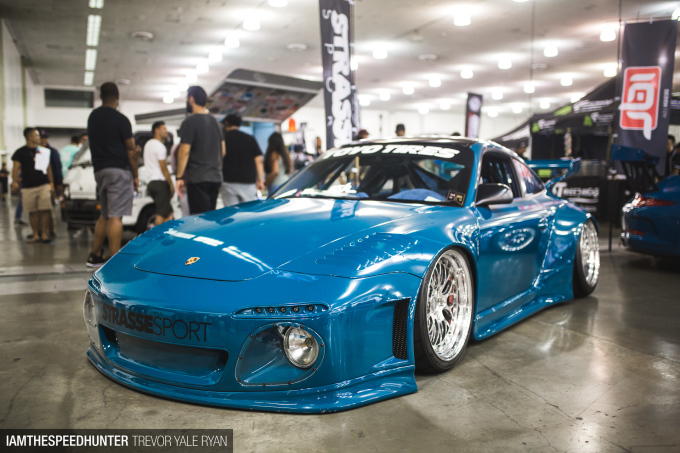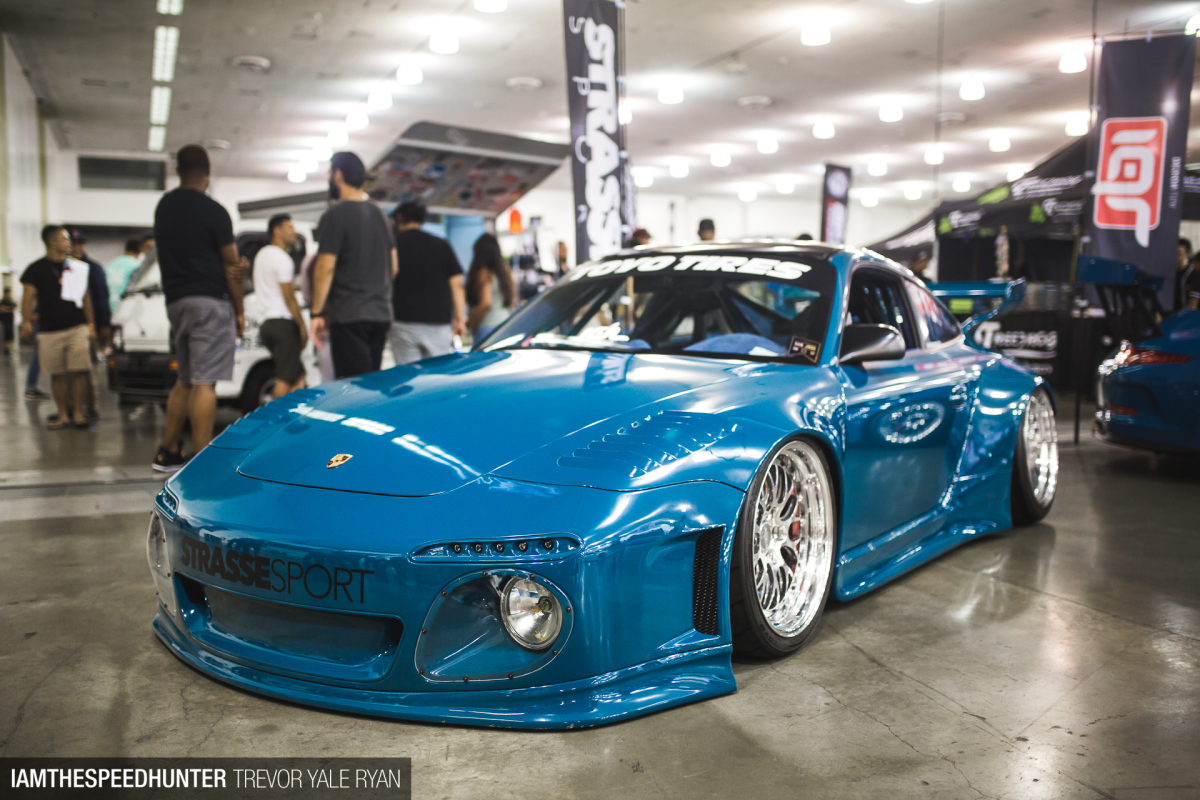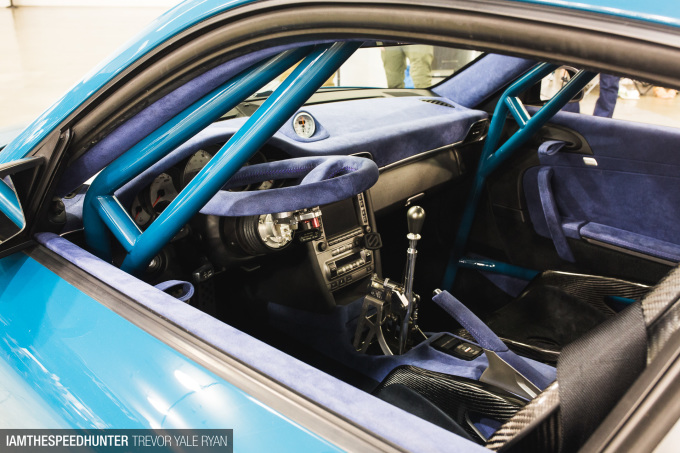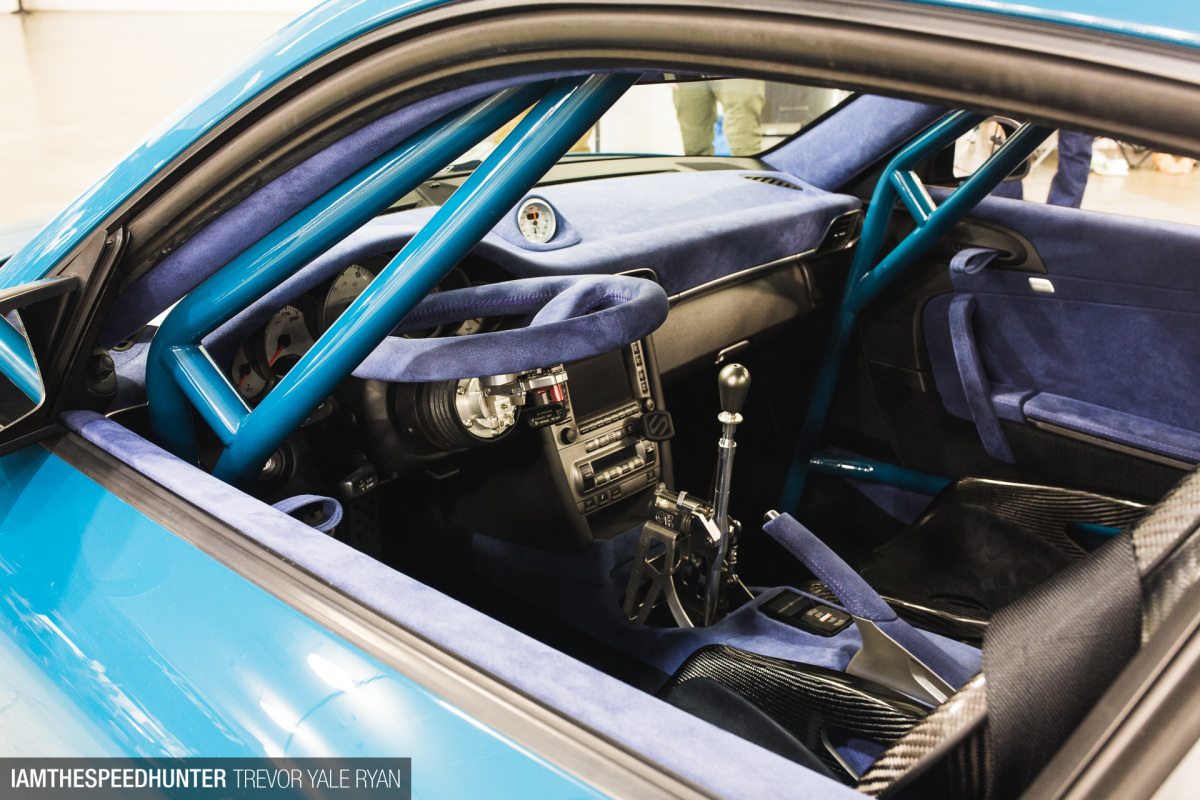 Once Sunday came along I can definitely say that I was not disappointed in the slightest. The 400 cars (of over 1200 that applied) all very much belonged in the building; like I said earlier there was something for everyone there. The first people I paid a visit were the SoCal group from iDL Design. All of their cars were extremely well-executed in their own way. You might remember the 997 Slant Nose from SEMA 2016.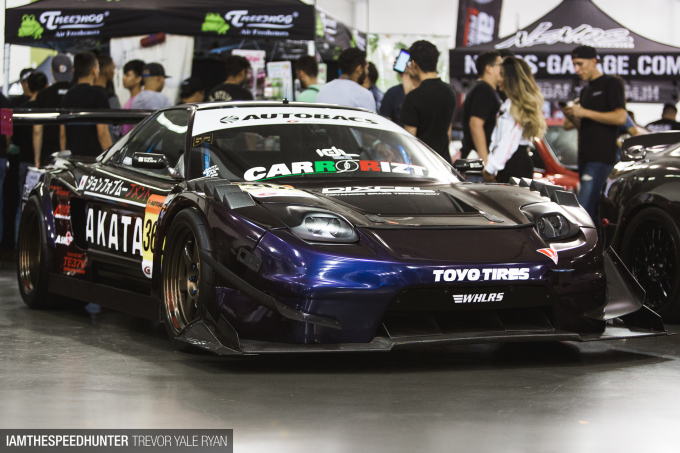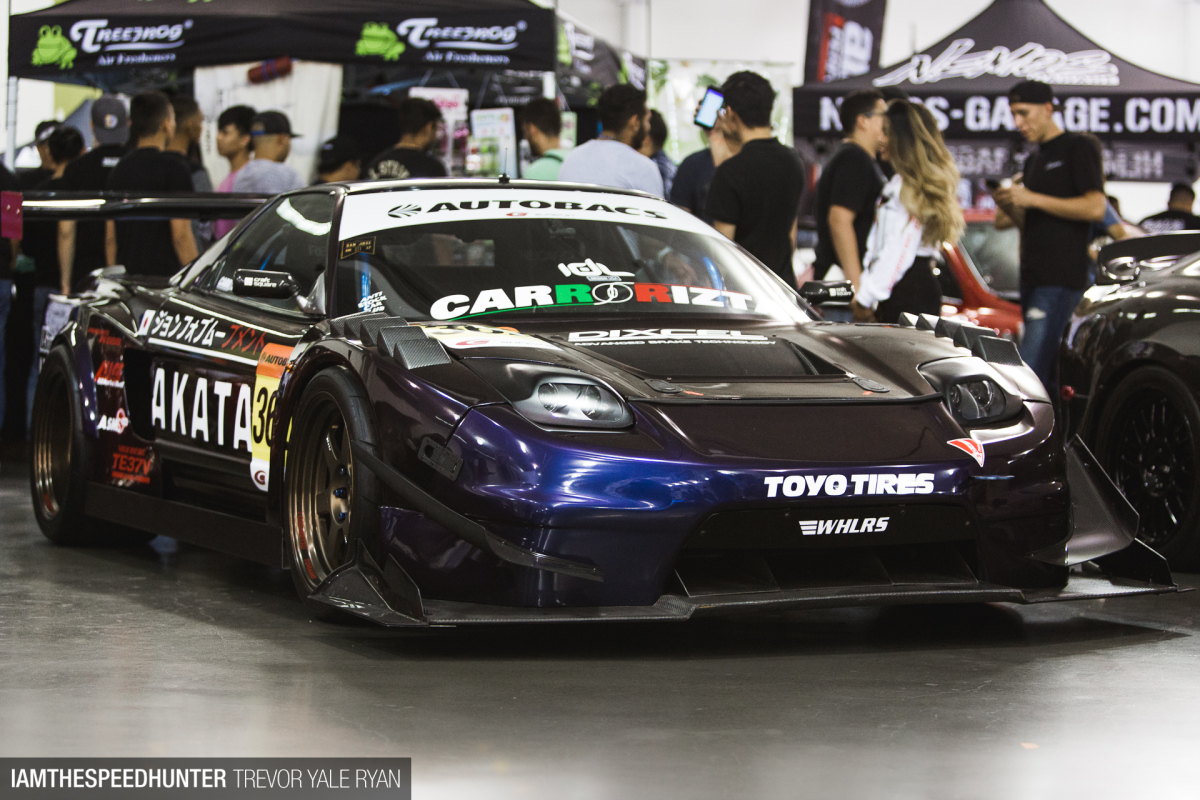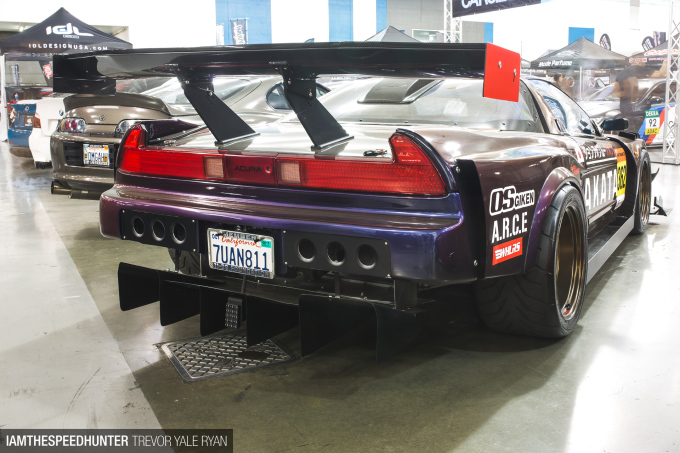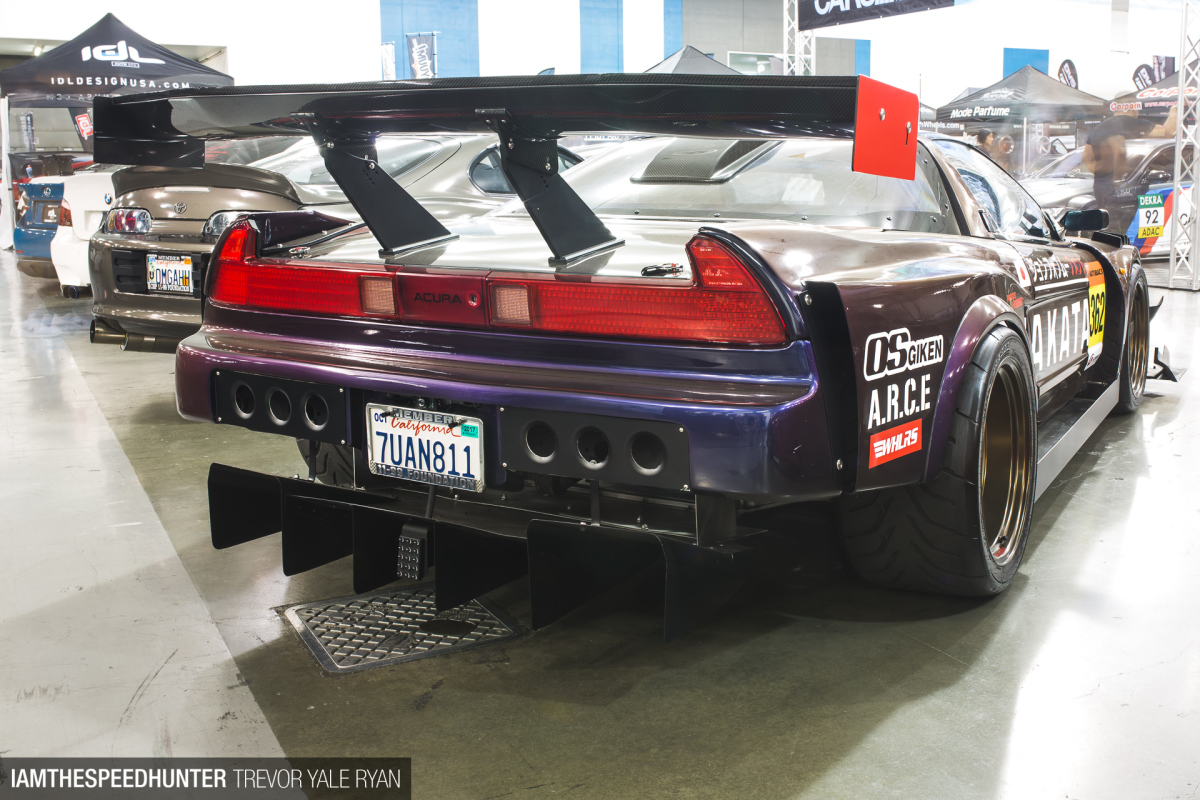 Properly set up for a car show, iDL had their own canopy to hang out in for the day. This NSX in particular really caught my eye, especially with all that rubber out back. But really, everything in this lane was seriously good to look at.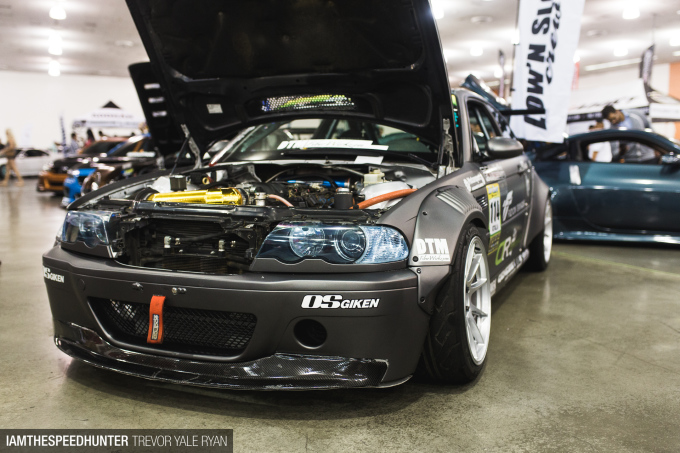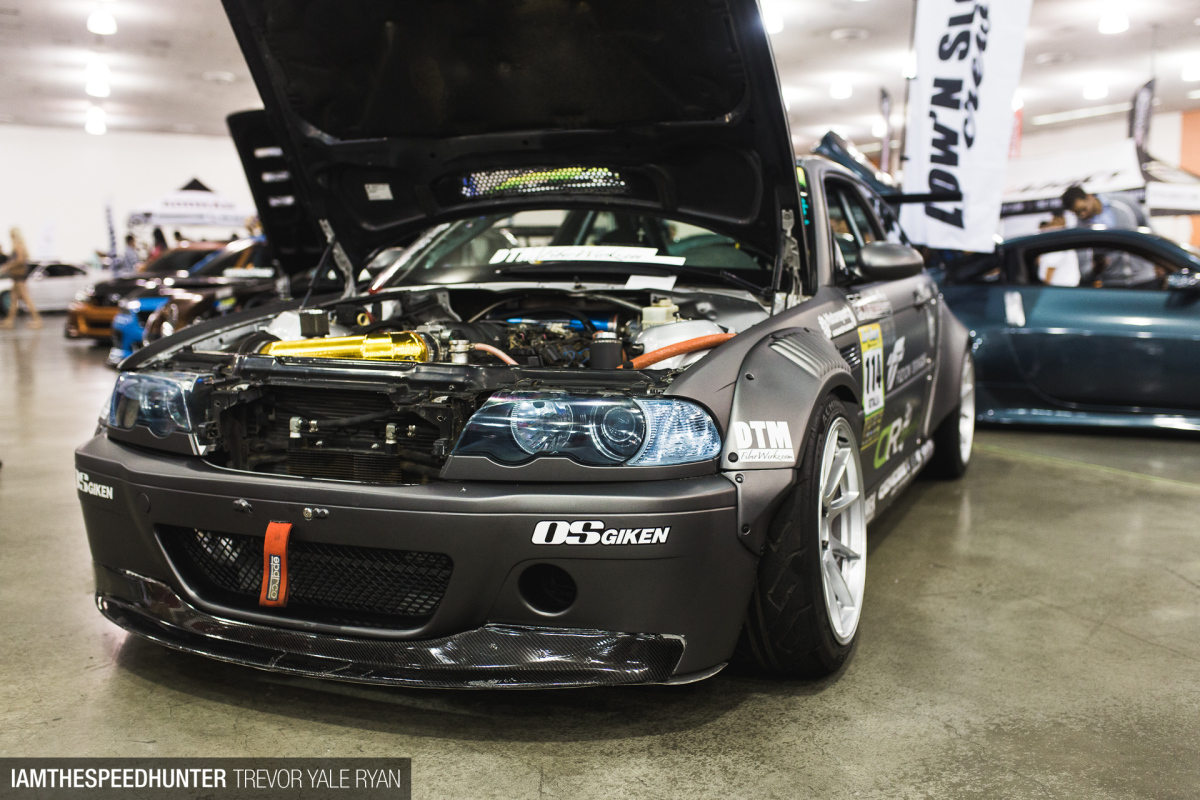 While there were plenty of guys who spent plenty of time shining up all of the nooks and crannies in their engine bays, I was happy to also find someone who didn't: Andrew Attalla, a competitor in Top Drift Pro-Am, brought along his nicely built BMW M3. It's always great spotting a healthy bit of use and dirt in the pristine show environment, and this is definitely a car that gets driven to the limit too, as you can see on YouTube and Andrew's Instagram. I always like running into the Pro-Am and Pro 2 drivers, be it at events like this or a skidpad practice day.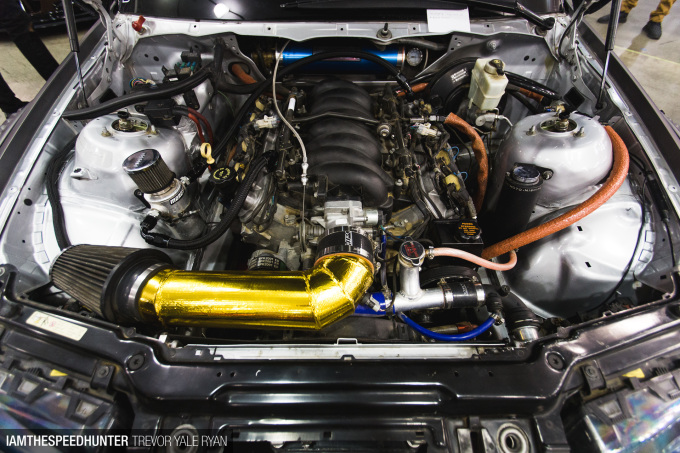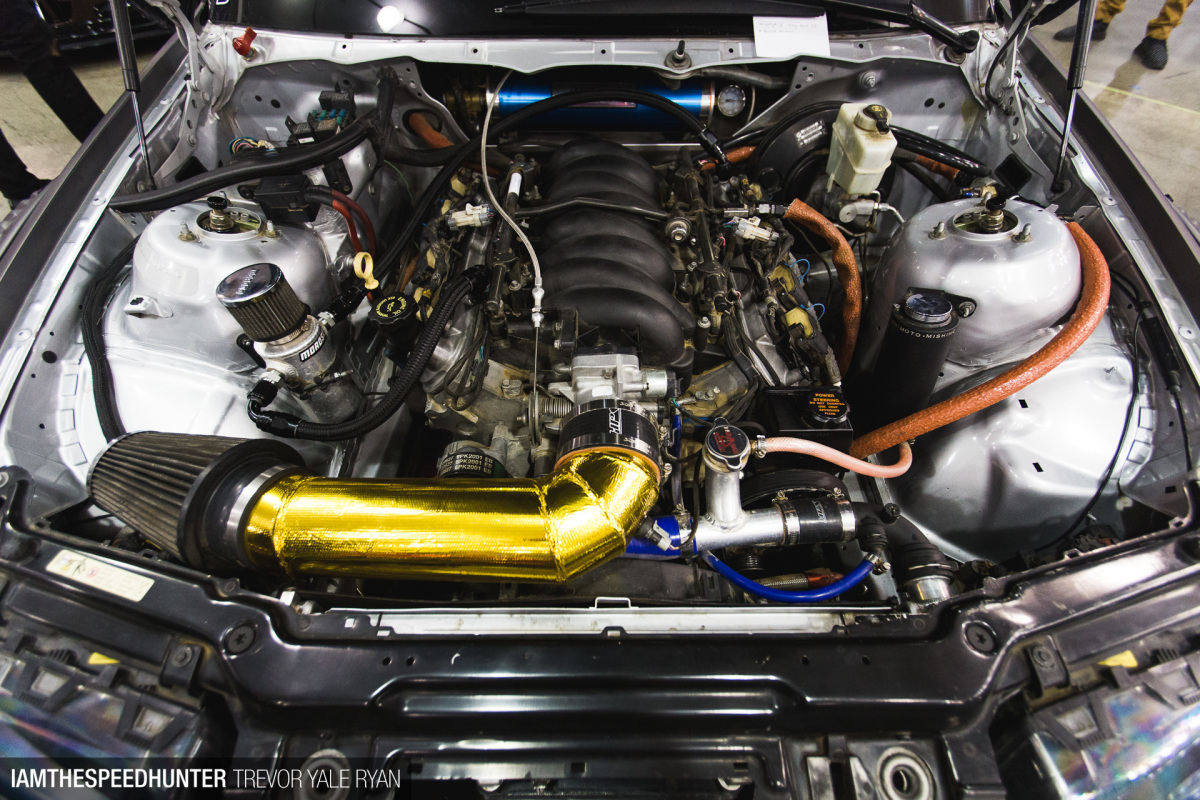 These are some of the hardest working and most humble drivers you could ever meet. They're obviously excellent at what they do and they recognize their potential as well as their need to get seat time and hone their skills in the car. Andrew was no different, and just happy his car was in the building. With a big V8 up front, it packs plenty of punch in a proven chassis with a stellar setup all around. It didn't seem at all out of place at the show, either.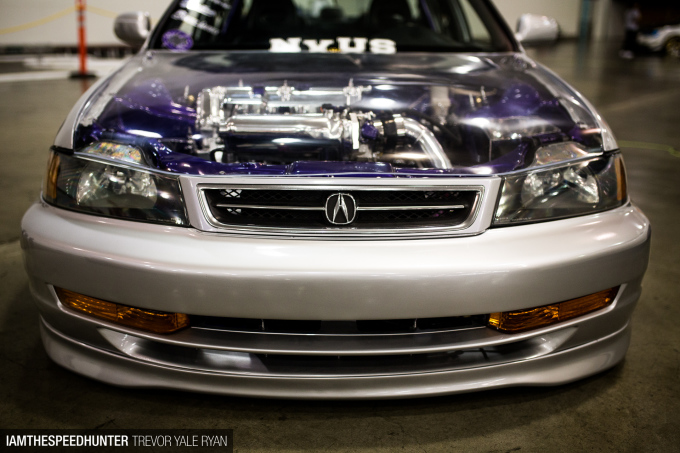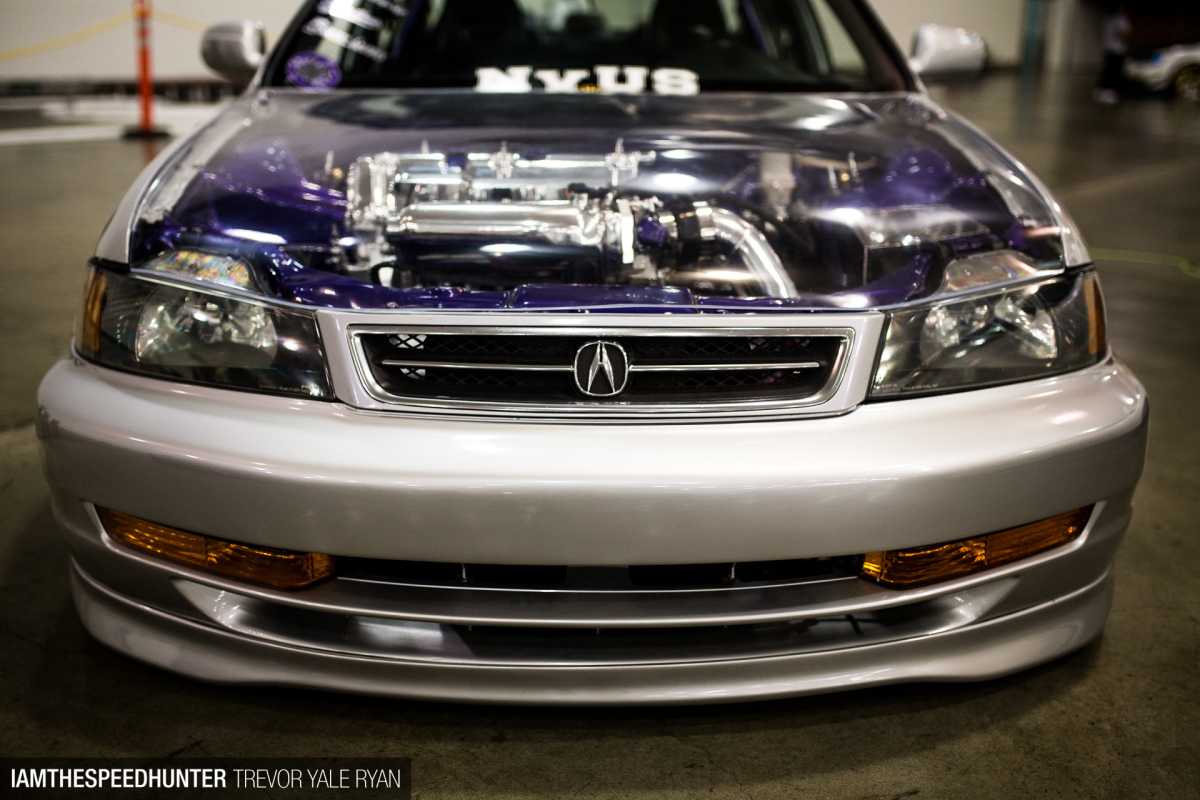 I have to admit, though, that I generally don't stay the entire time for a show like this; I tend to look around, take a handful of photos, and get my fill before my other gearhead friends do. Maybe this is because lately I've been spending most of my time tackling photos at track days, and I've already covered some of the track-oriented cars from this event. This show was different for me, though. I kept finding something I hadn't seen before or a car that I just had to go and take another look at.
Whether it was a one-off prototype hood, a sound system that took up the entire back of a Bimmer, or another insane body kit, it seemed like there just wasn't enough time for it all. There were a handful of cars I had to know more about, and like any other show all of the owners and builders I could track down were more than happy to tell me a bit about their creations.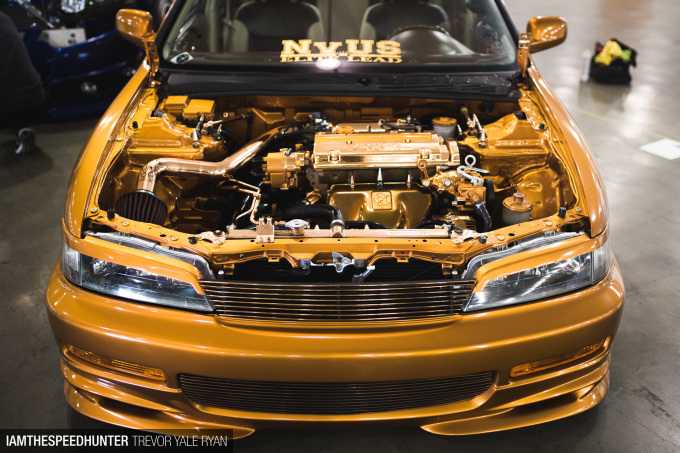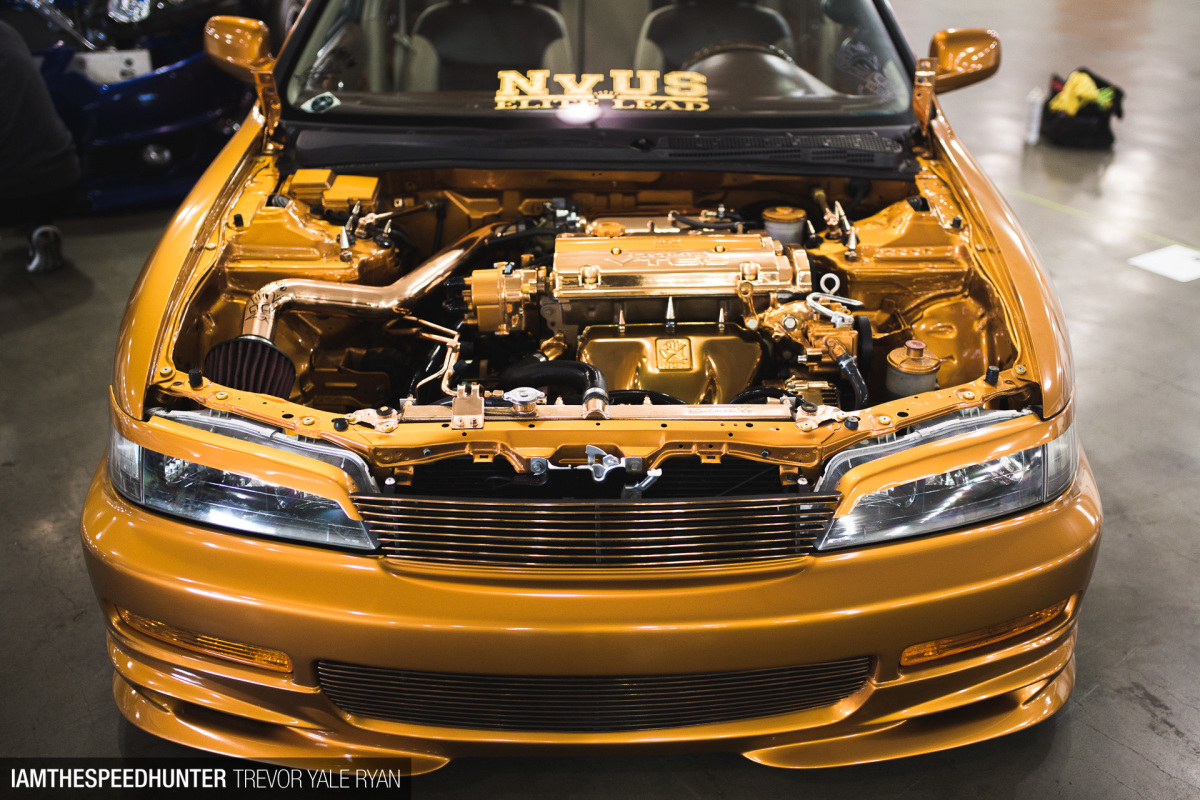 This Honda Accord wagon I came across had just about everything possible plated in copper. He was telling a friend how long he had to wait to get it done properly, with actual copper, exactly the way he wanted it to be. There were no shortcuts or quick fixes on this car; there's even a custom ragtop and an air setup out back. If you want to see more, check out this spotlight.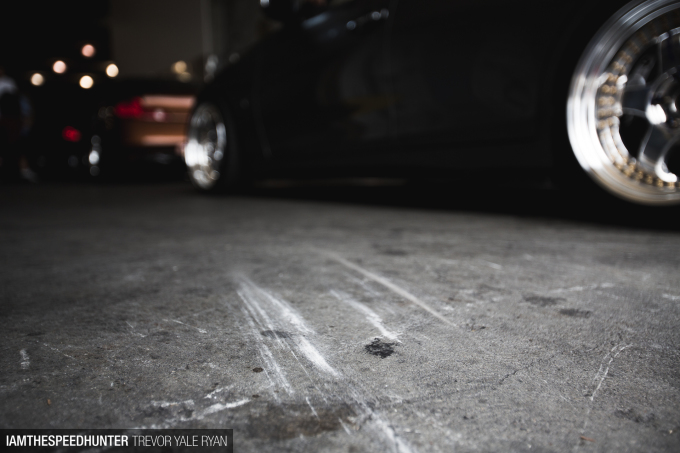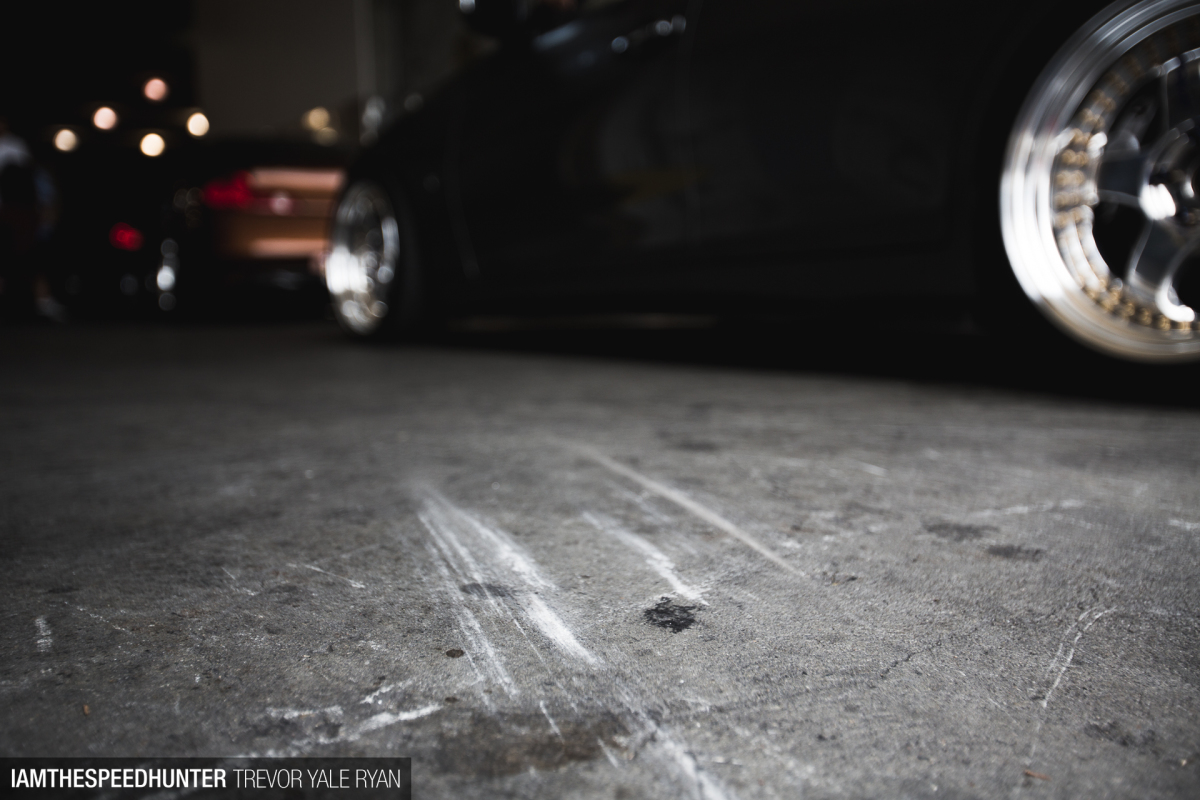 The Honda certainly wasn't the only one on air at the show. Plenty of other chassis were sitting directly on the floor, with each setup I saw wilder than the last. There was a whole lot of negative camber in the building too, so much so that I actually sat down and thought about it for a minute. If you consider an average of 4 degrees, times 400 cars, that's a total of 1,600 degrees of negative camber at Wekfest SJ.


To get a sense of the size of this event I searched for a better vantage point, but there was really only one, and, of course, it was completely locked down. Luckily, someone from the Trackspec booth found an organizer who helped me into the event administration areas upstairs. This was essentially the control room for the show as well as where the judges met and discussed who would be driving away with a shiny black plaque in their back seat after the sun went down.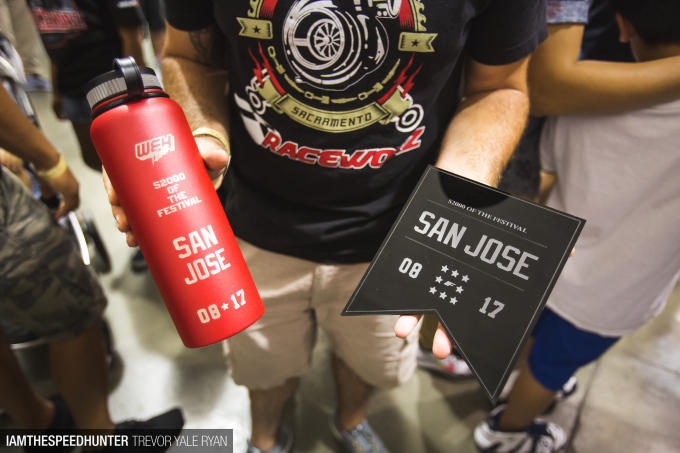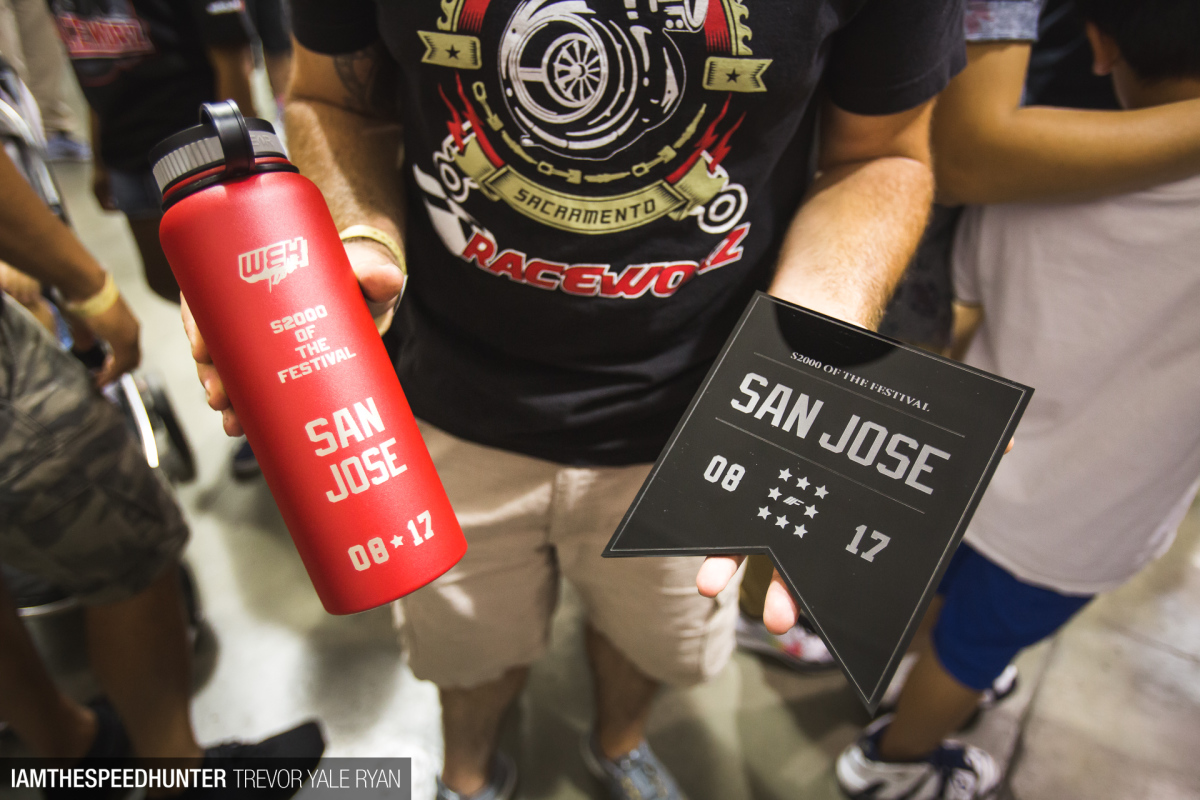 Some of the winners also received a water bottle with the Wekfest logo and their category laser-etched into the side. I'm not sure how it is elsewhere, but hydration is quite in style right now in the States. And with so many cars in attendance, there were quite a few categories that the judges had sorted the cars into and a good number of prizes to hand out.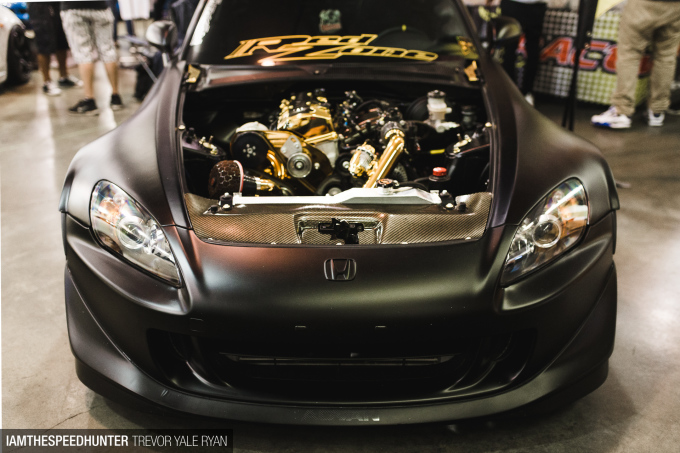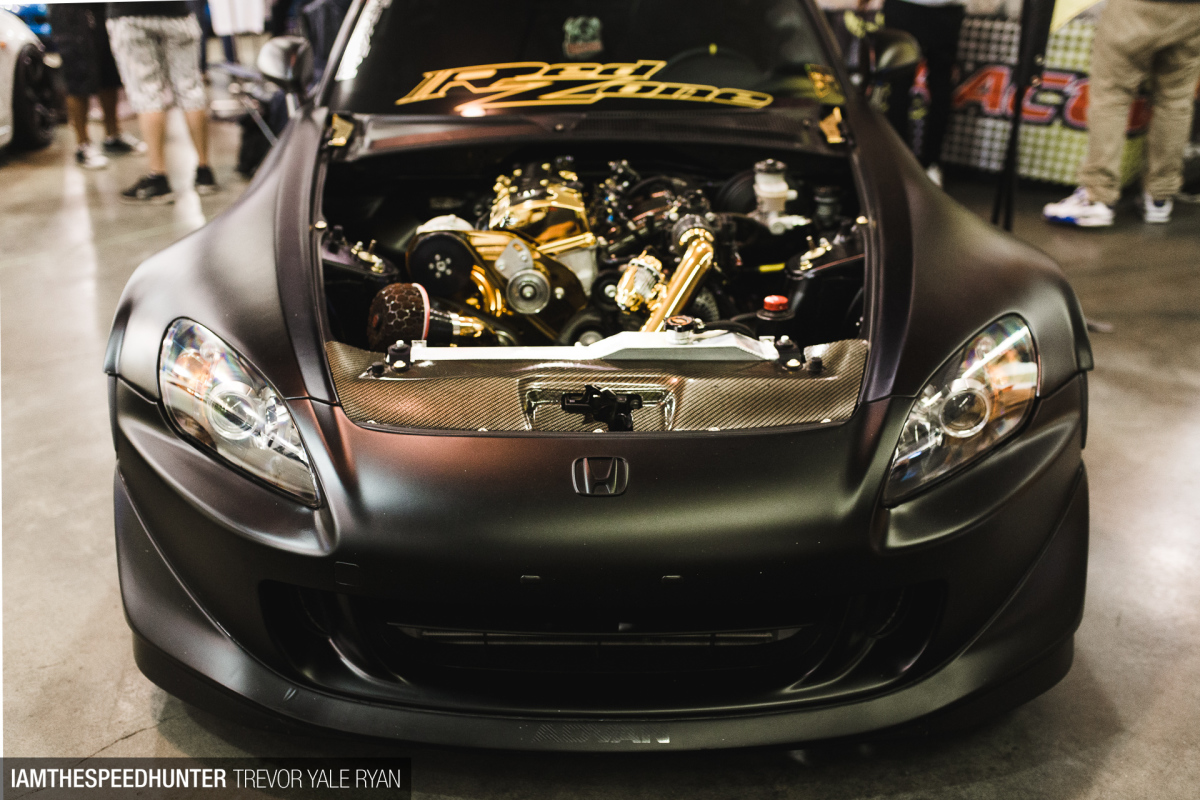 First up were the smaller, popular subcategories; model by model, your S2000s, RX-7s, and so on. This gold on black S2K took the former, with the incredibly aggressive FD3S RX-7 below picking up the latter.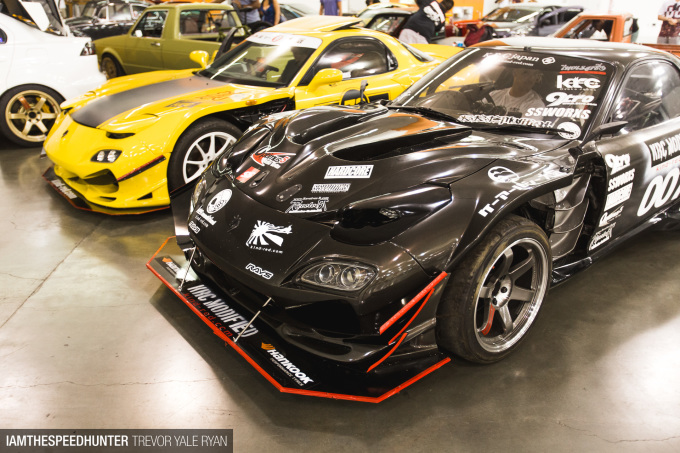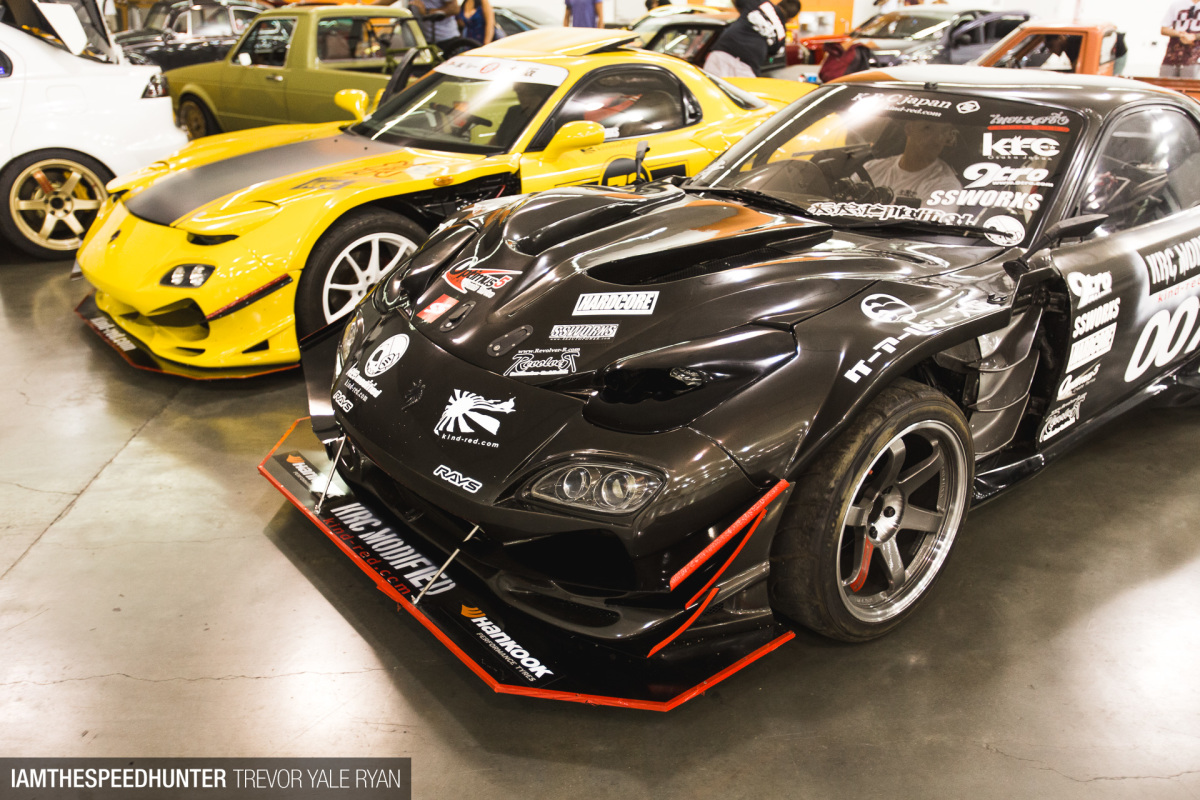 The FD was shipped from Japan along with another RX-7 which also took home a trophy: Best Mazda. Together, these were two of my outright favorite cars at Wekfest.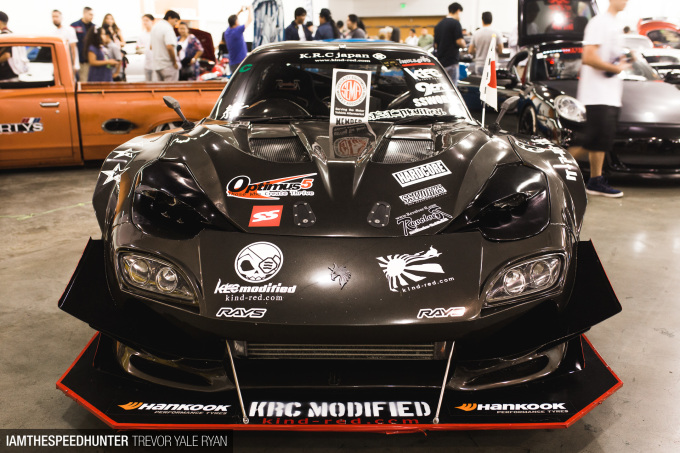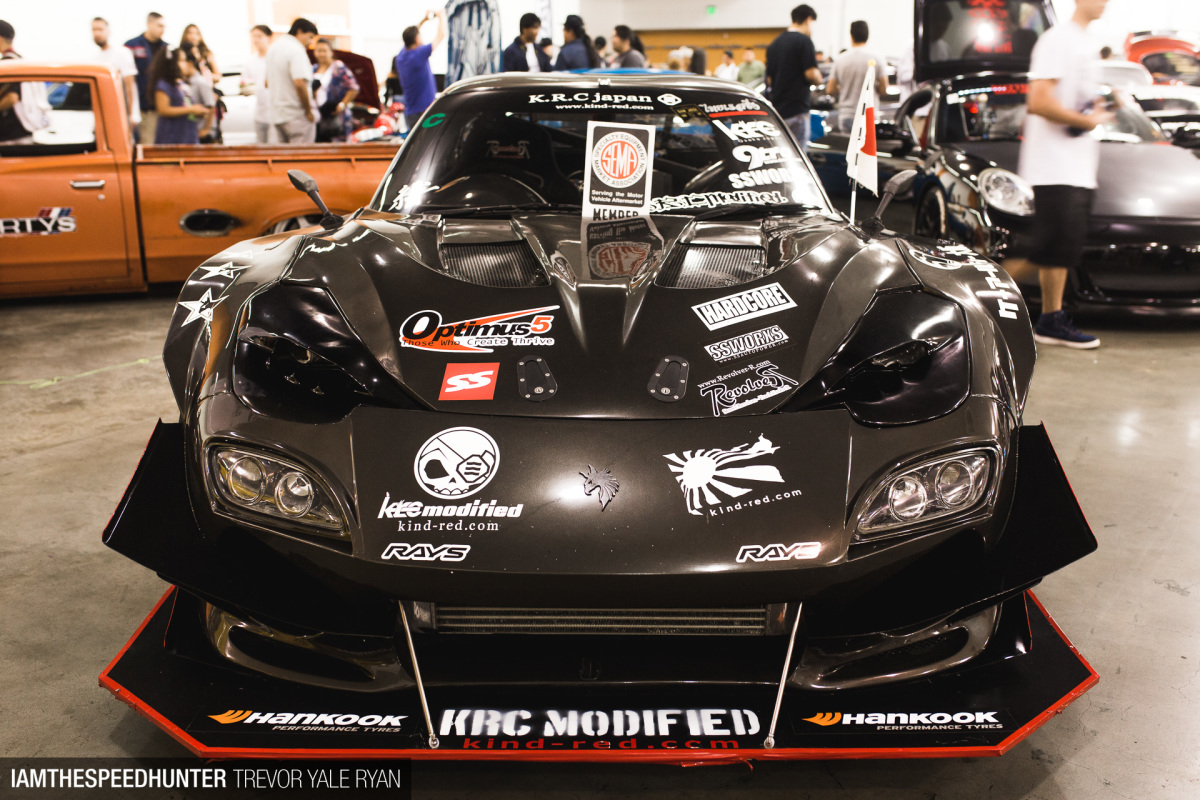 The most interesting features of the cars were also their most striking: the aero kits. You simply couldn't miss them; they seemed to take over and transform the entire cars, particularly the black one. While the yellow car is sporting a 6.0L Hummer swap, the black Mazda has stuck with a 13B and is running nitrous oxide for that little extra push at the track. Neither car skimped out on the details, either.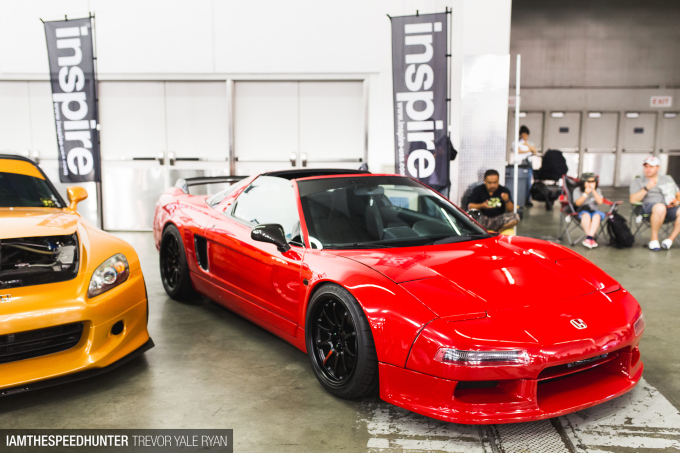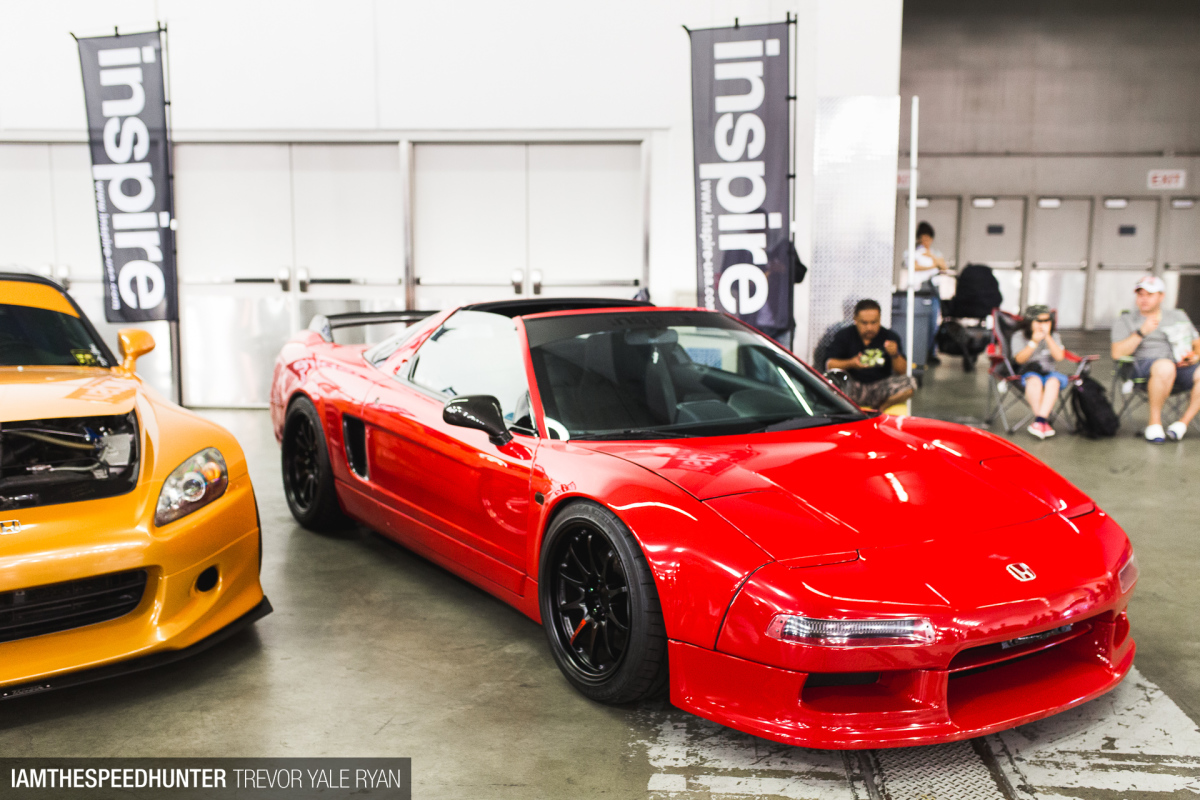 There was also a Best Import award, with first, second, and third place spots available for the taking. The car that took home third was one I previously featured here on the site, Tony Pham's NSX. Earlier in the day I spotted his car along with a good smattering of other friends of the Inspire USA shop. Seeing as how the store itself is about, 200 meters from my own work, I walked down one day after I wrapped things up in the office.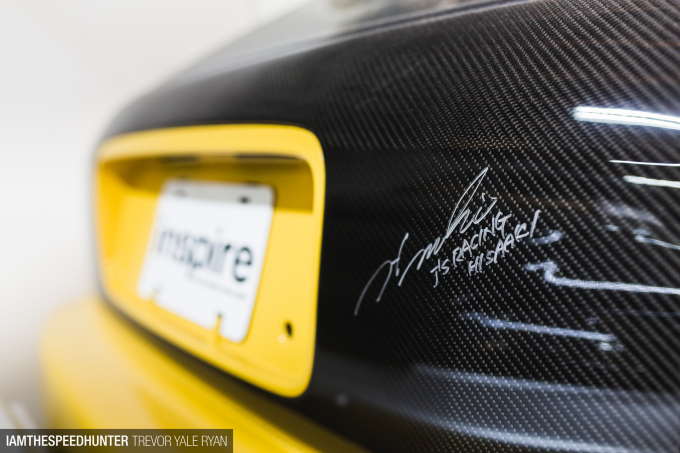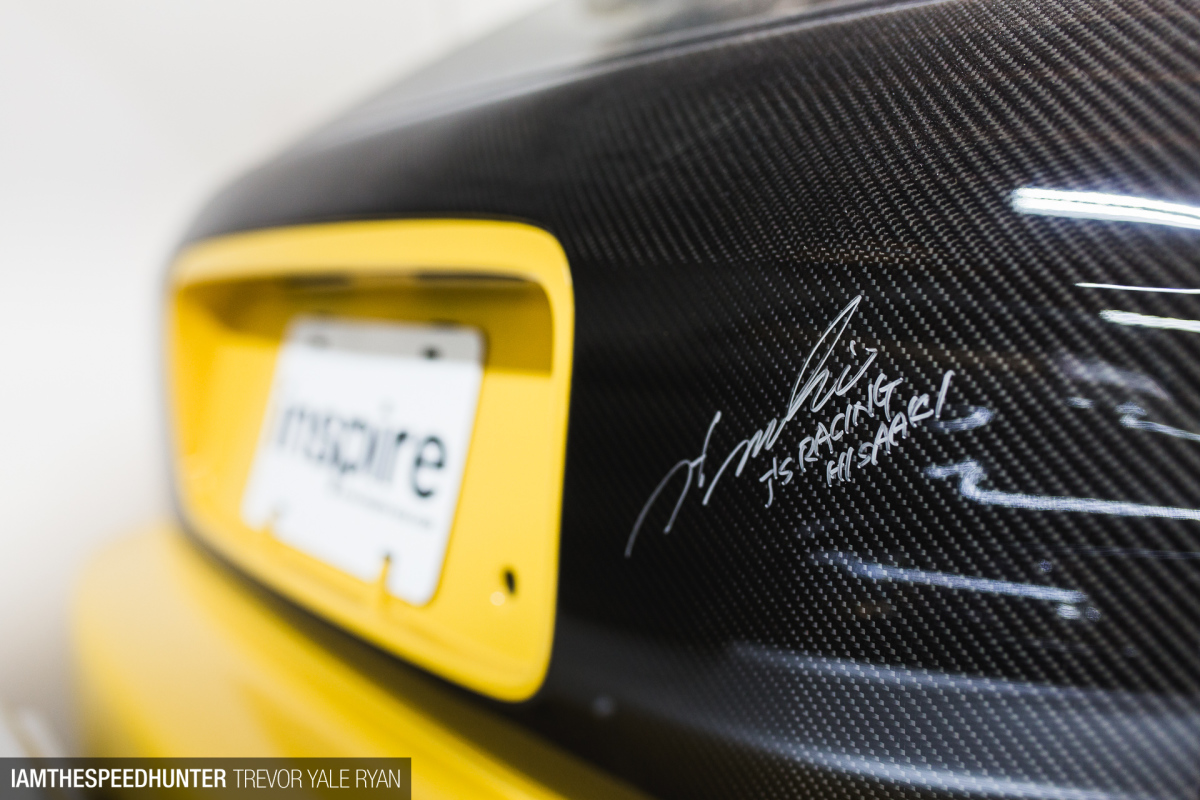 I have to say, the stroll down the block was very much worth it. Inspire USA is a specialty shop for high-end parts imported from Japan. It seemed like everything in here was worth a feature. A Civic hatch signed by the president of J's Racing; an S15 tucked in next to a Skyline; about seven other cars; stacks of rare wheels and tires. Old school Spoon bumpers and other assortments of parts that were picked off actual race. This is Inspire USA — I was so stoked on everything in the back of the shop. Maybe it's time for a shop tour?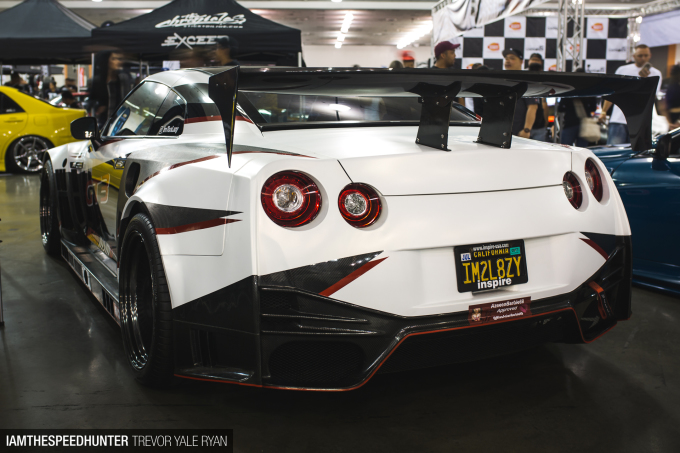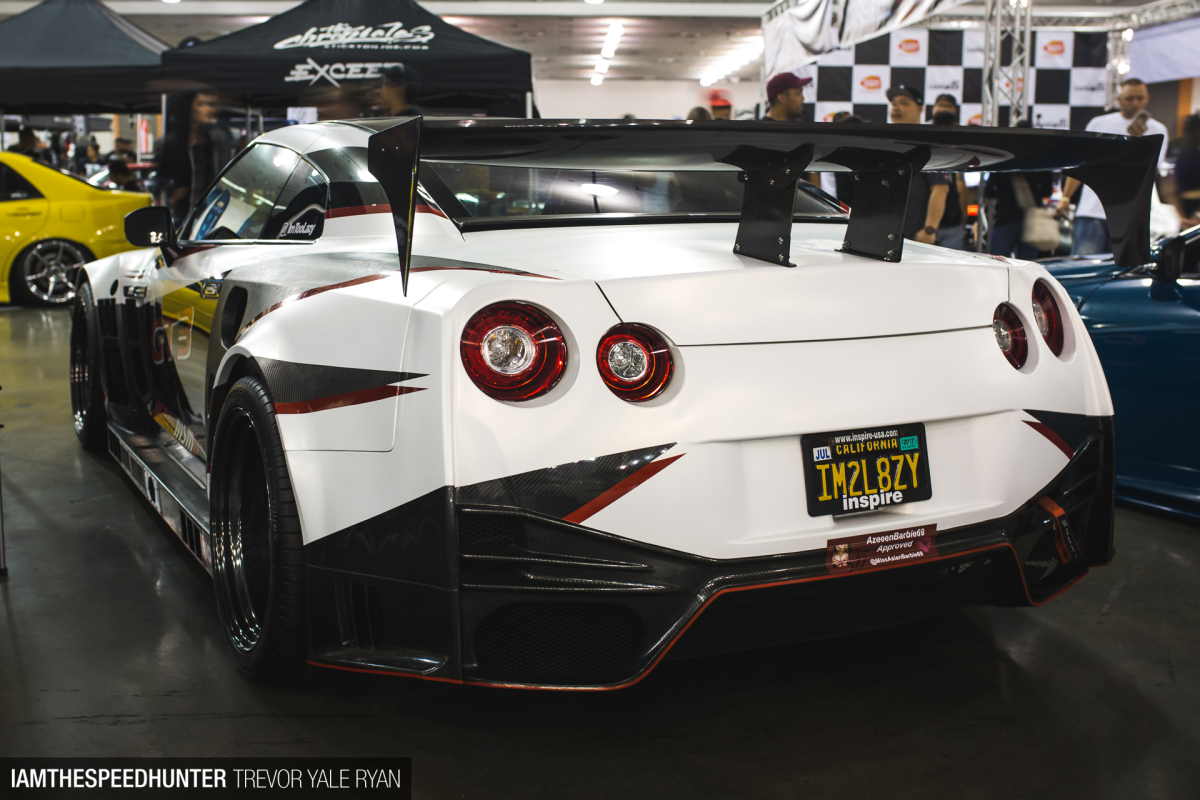 I had met the owner, Eric, one other time, but I didn't entirely understand Inspire's niche until this visit. After my time at the shop, I see why I so many cars in town are cruising around with the windshield banner and license plate frames. When I moved to Fremont, I had no idea I would be surrounded by so many quality builds, shops, and people who loved their cars so much. I can't wait to explore the area and see what else is hiding in town.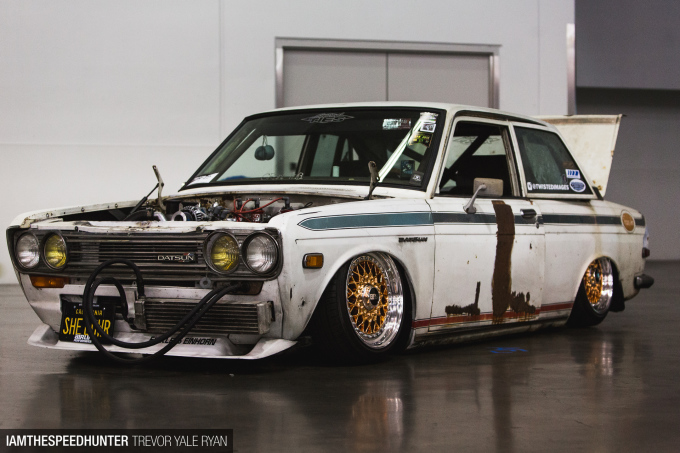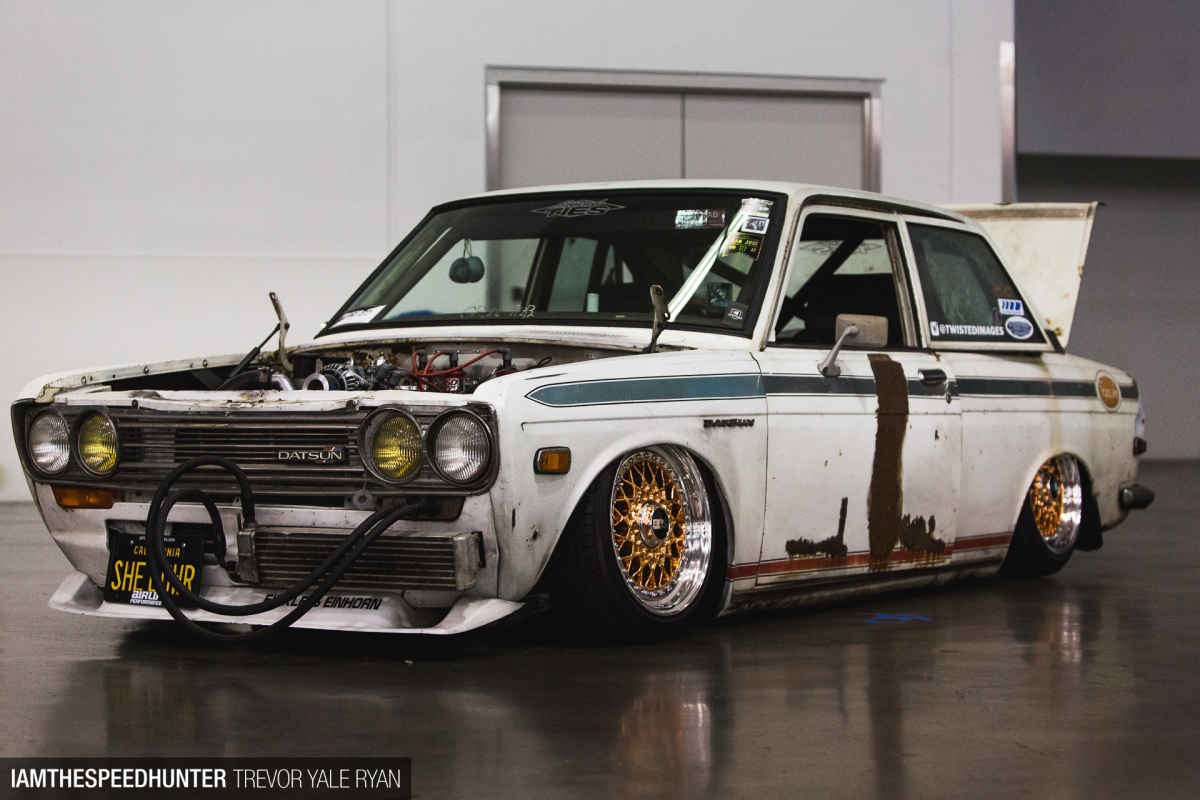 Back to the trophies; the build that took home the first place prize for Best Import ended up being certain 13B-swapped Datsun 510. Wekfest would have been an exciting change of scenery for the car after sitting a field for over 20 years before the owner, Phil, gave this thing a new life. Likely, a very different life than the 510's previous one. I spotted it at SEMA last year and was glad to get another look and talk to the owner.
While the exterior was somewhat disregarded, Phil has put a tremendous amount of work into the build, including a suspension setup that gives the car the ability to actually lift the wheels off the ground. While not a useful setting whatsoever, I suppose these were the only rolling shots I was able to get inside the building.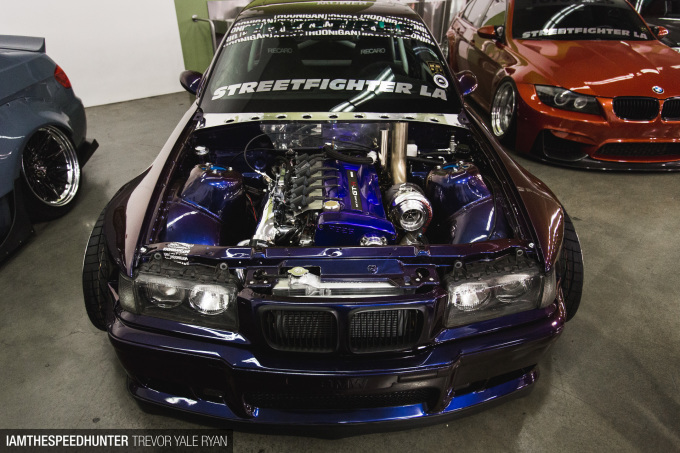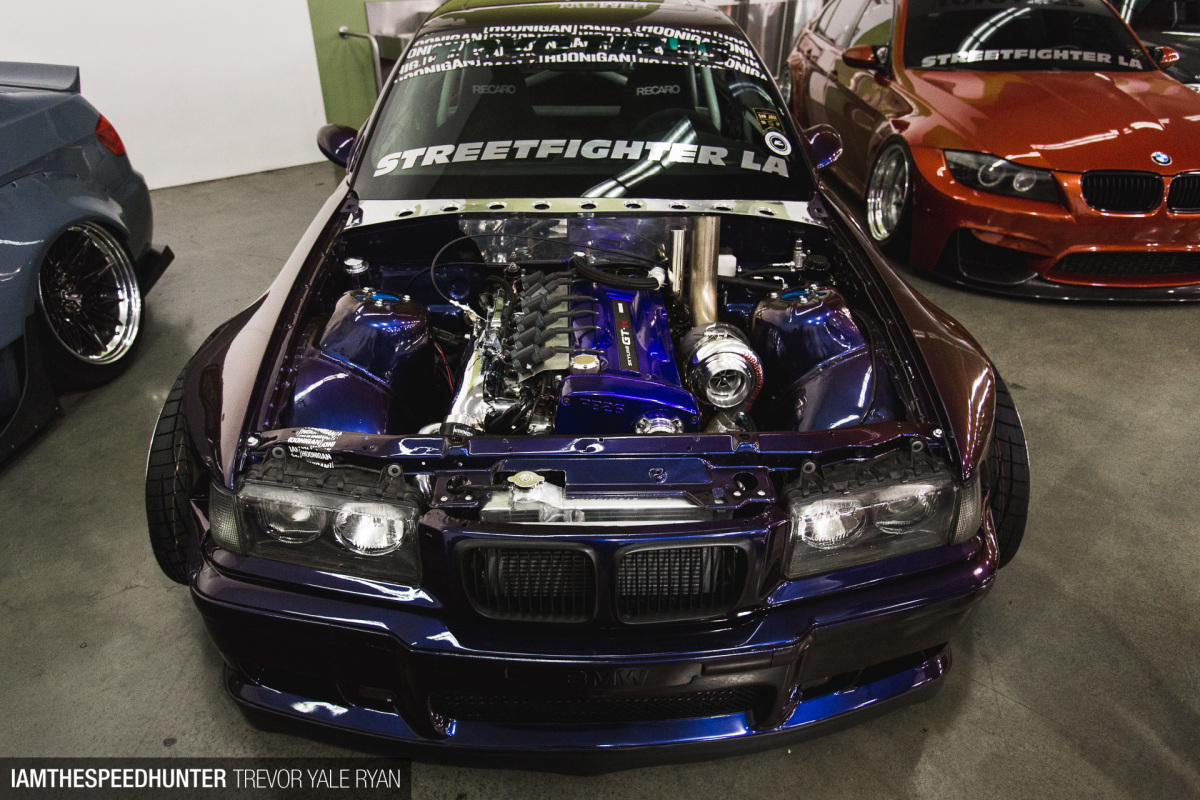 As the winners were being announced, I snuck in one more lap around the show to see if there was anything notable I had completely missed. And, of course, there was. The StreetFighter LA BMW E36 was tucked off to the side, prominently displaying its awesome RB26 engine swap. You might also remember this one from SEMA 2016.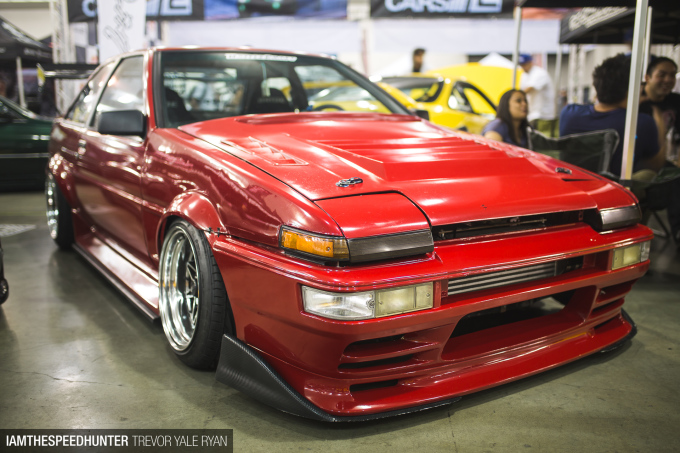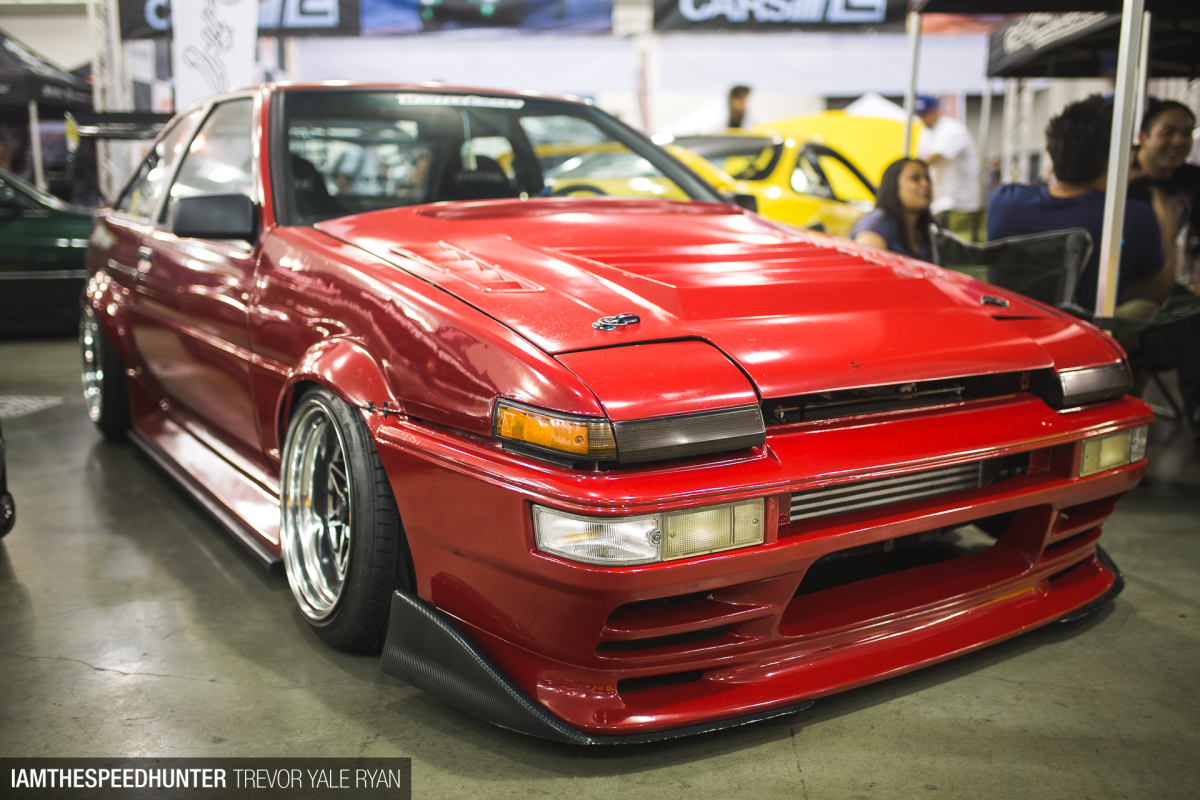 The only complaint I had, if you want to call it that, was the the show wasn't even longer; I just know there had to be more quality cars out there that I simply missed. Running from 1:00pm to 6:00pm on Sunday only gives you so much time to connect with owners and see the entire show in detail, but in a sense, it leaves you wanting more while not being terribly taxing for the owners and others involved.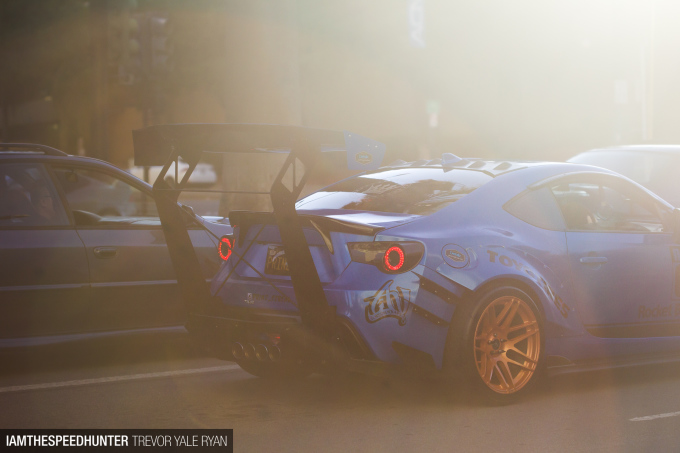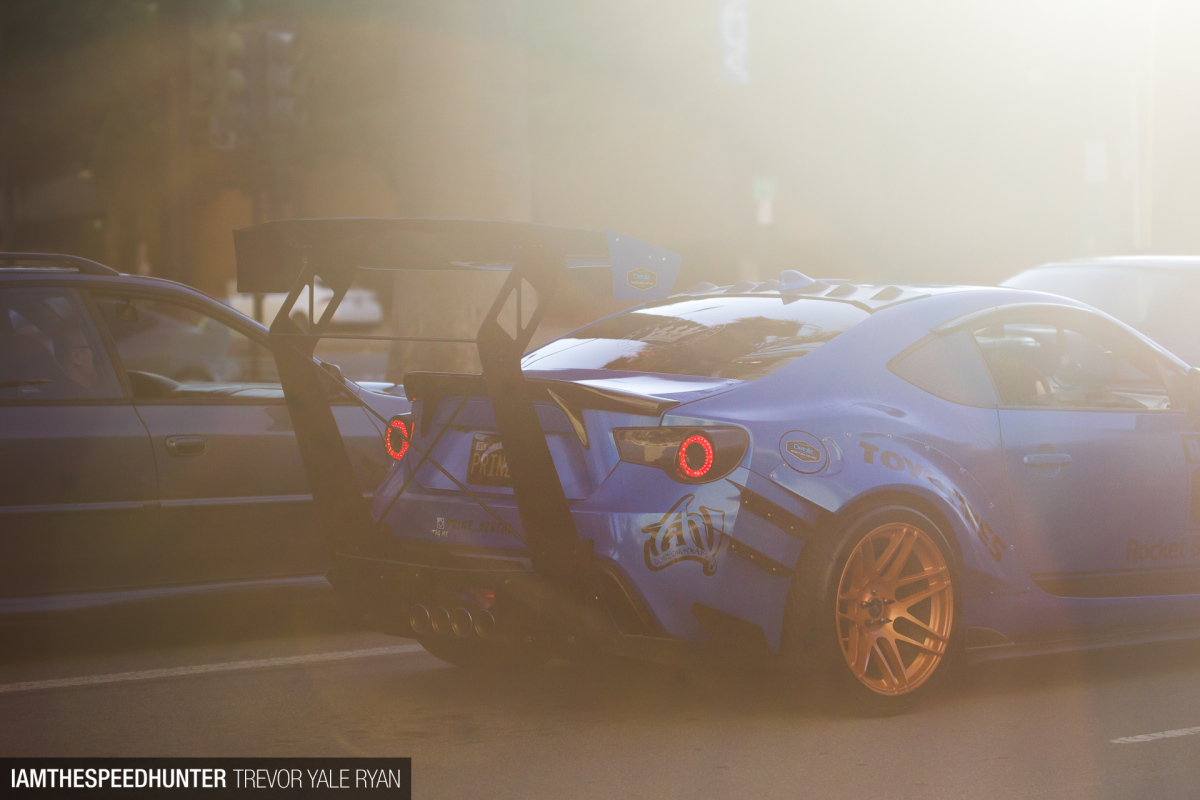 The cars finally rolled out of the building as the sun set on Downtown San Jose; the Bay Area Wekfest event was officially in the books. I made plenty of new friends and had a better time that I ever thought was possible. If Wekfest ever visits anywhere near where you call home I'd absolutely recommend making time for it.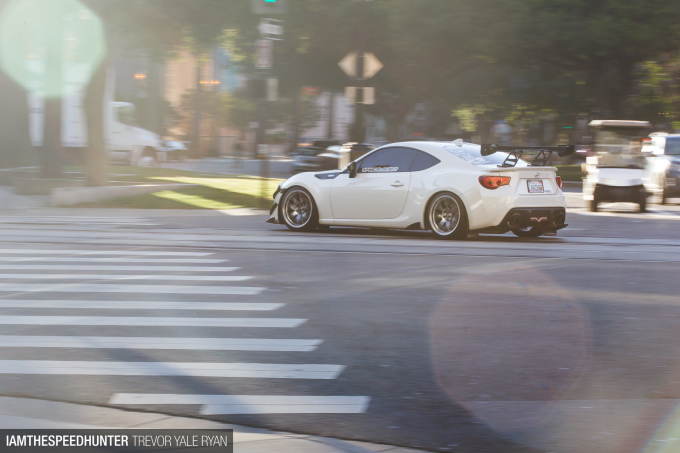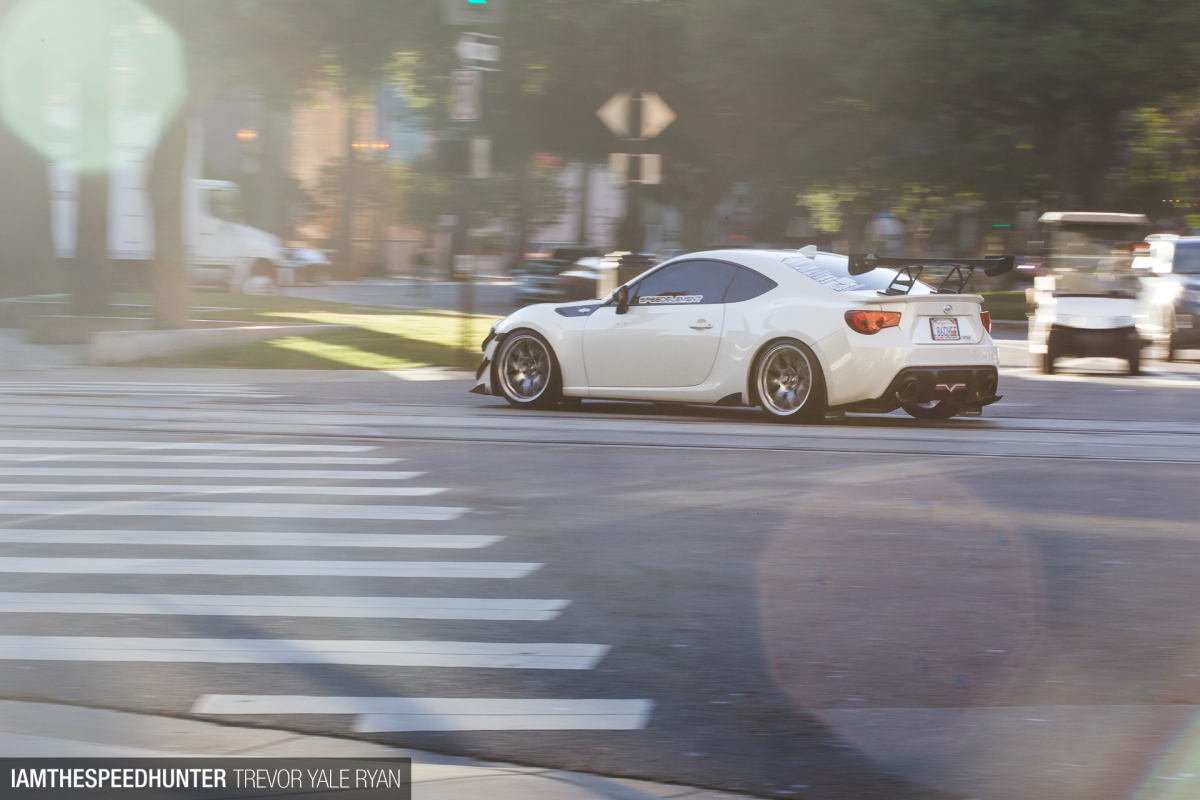 It's definitely one of those shows you have to make it to at least once. I'm glad the stars finally aligned and I made it out for some proper hunting at Wekfest SJ.
Trevor Yale Ryan
Instagram: tyrphoto
TYRphoto.com
Cutting Room Floor