One thing I noticed while roaming around the Bangkok International Auto Salon and the Thailand capital itself was the sheer number of tuners and enthusiasts driving Hondas. Given the heavy taxes on imports, many cars that we take for granted are ludicrously expensive in Thailand, so most people here just modify what is readily available.
For that reason, I wanted to spotlight two Hondas that stood out to me at last weekend's show – a VIP-inspired 9th gen Accord (as seen in the lead image), and the JTC Titanium FD Civic pictured below.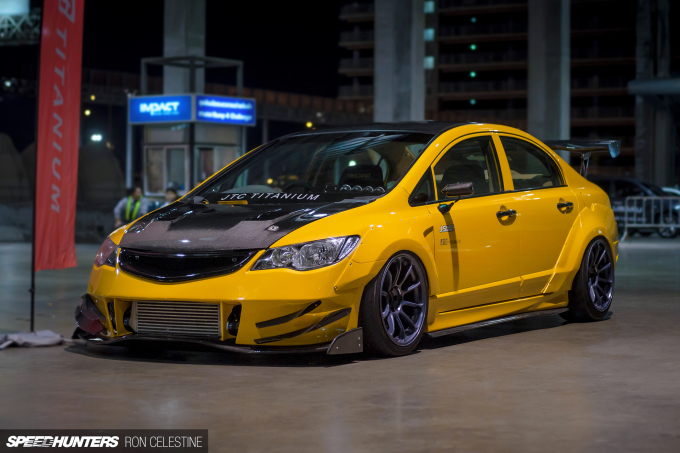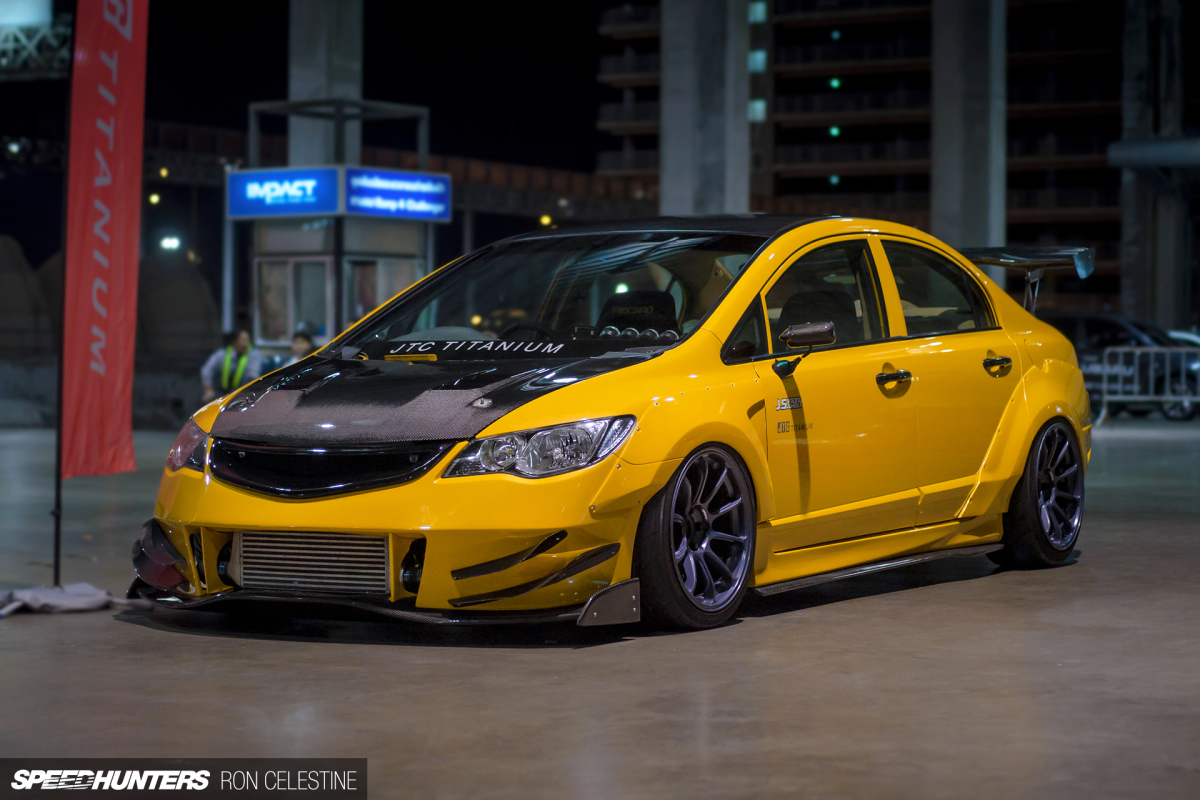 Starting with the Civic, you don't need to look far to see that function has played a big part in the build. Carbon fiber can be found all over, providing a lightweight aero solution for the sedan.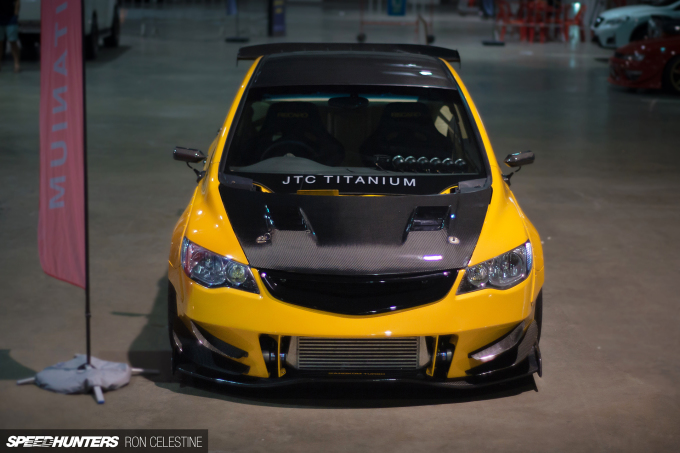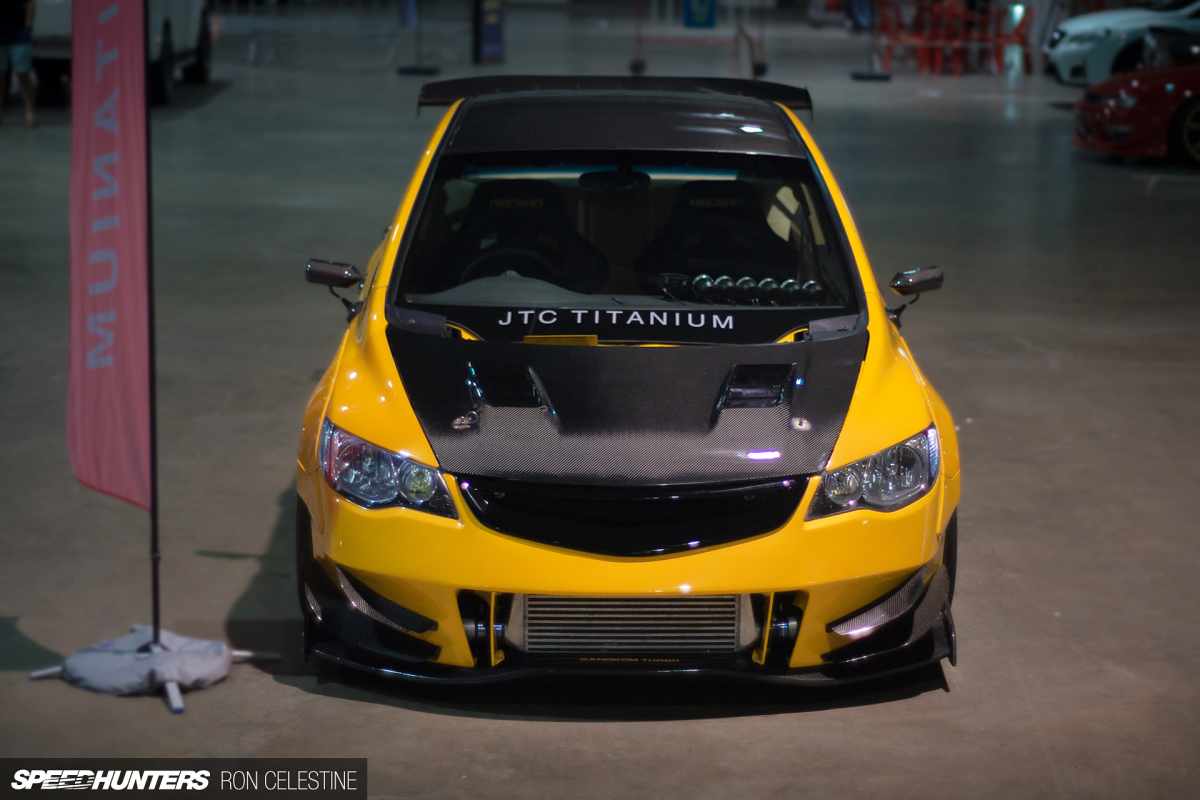 The addition of bolt-on overfenders, canards and a massive GT wing out back sets the tone, while a JTC custom turbo kit attached to the Civic's built R18A gives the performance a boost.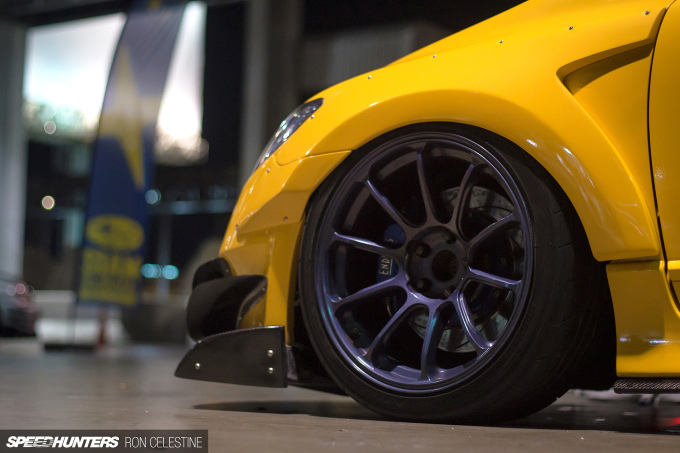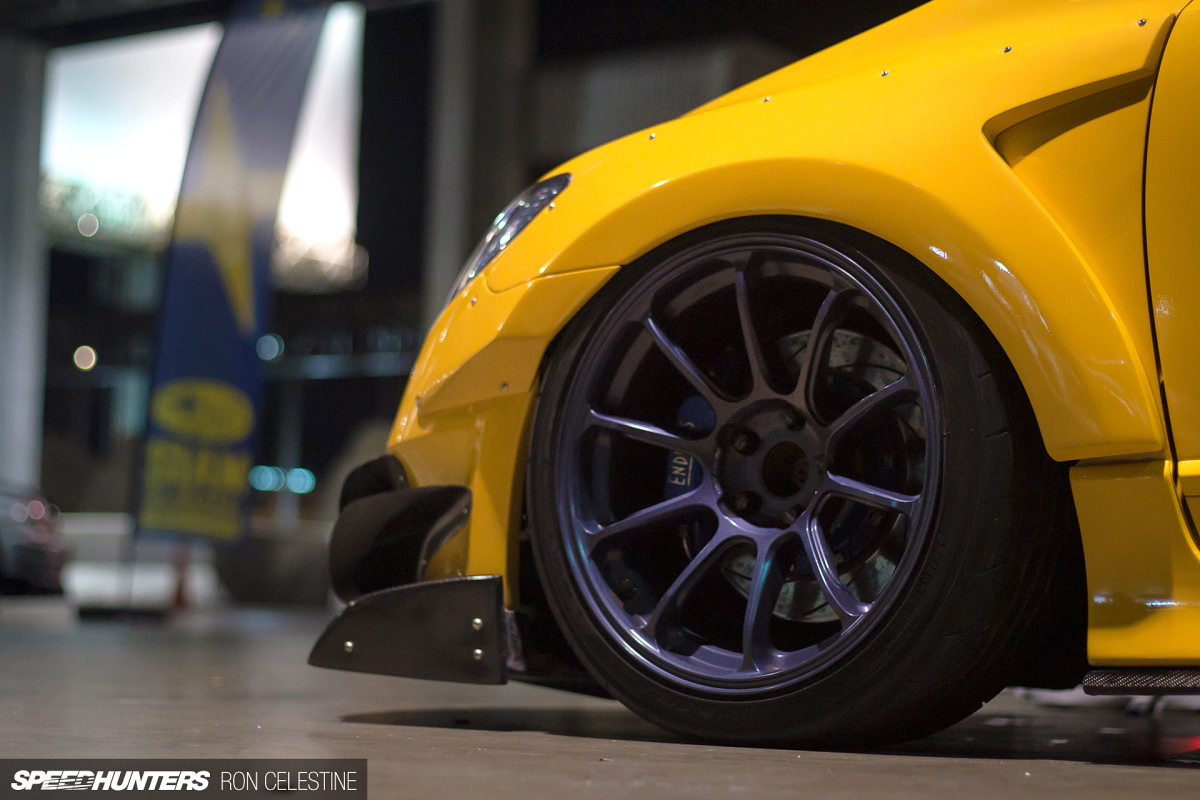 H.Drive racing dampers provide adjustability for the perfect ride height and stiffness, and behind the spokes of forged RAYS Volk Racing ZE40s in Matte Gunmetal Blue you can see the Endless front brake package.
I'm not sure if this car actually sees track time, but it's a well-specced machine all the same.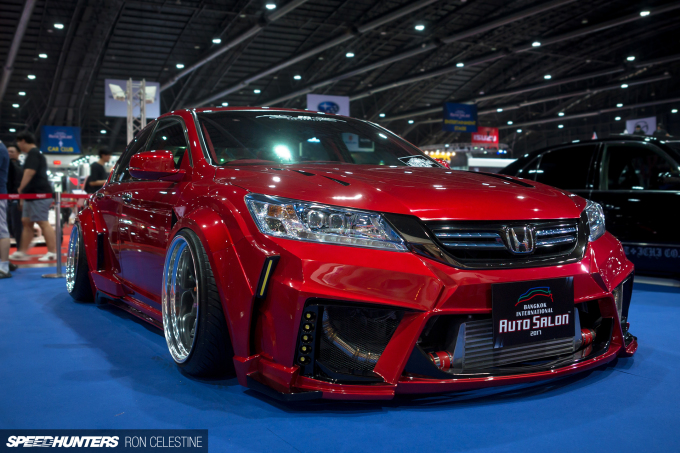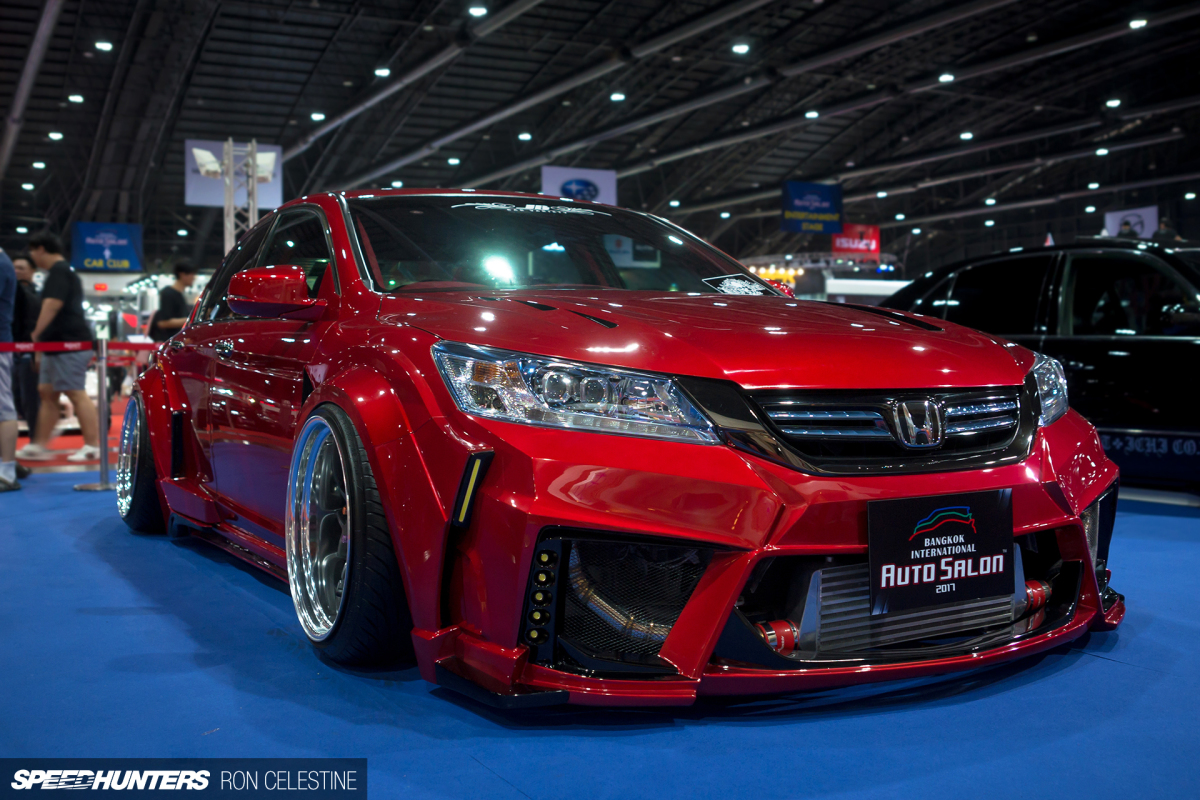 At the other end of the spectrum we have this VIP-inspired Accord, which like the Civic looks like something you would find in Japan.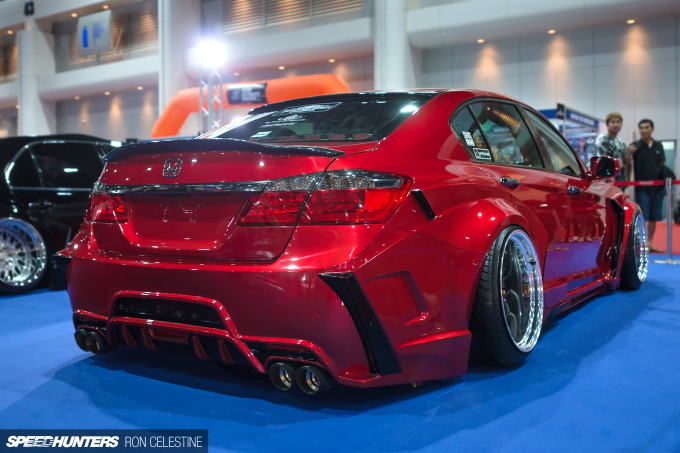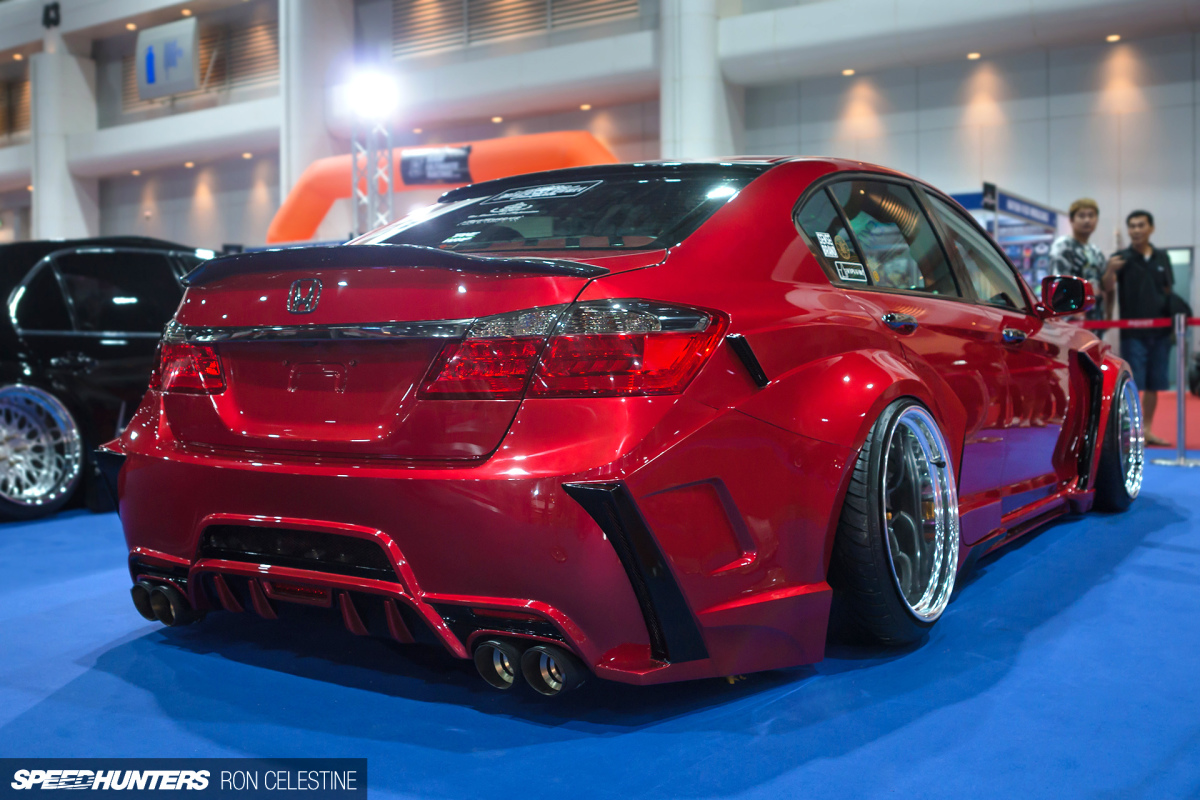 The Black Pearl bodykit, which is more recognizable on big body sedans like the Lexus GS and Toyota Crown, has been custom modified to fit the smaller Accord.
The kit's aggressive styling is not going to be for everyone, but the exaggerated fenders, sharp lines and LED lights really transform the Accord into something unique. AccuAir air suspension allows the car to command attention when parked, yet still be functional on the incredibly harsh roads of Bangkok.
Judging from the front-mount intercooler and 6-pot Brembo front brakes hiding behind 19-inch Work Meister M1Rs, there's some go to match the show too.
As is expected with a VIP build, the interior also received customization to match the exterior, the sum of all its parts making this one of the more radical-looking cars at the show.
Two show Hondas with two different approaches – which is your favorite?
Ron Celestine
Instagram: celestinephotography