Getting The Look Right
¥15,000,000 or the equivalent of around US$133,000 at the current exchange rate – that's what each of the 10 'GT Zero' Nissan Skyline R32 GT-Rs Team Nichiei plan to build are going to being sold for.
Creating complete cars out of revered and respected models and then asking a premium is not a new thing. Nismo has been doing it for years, HKS did it with the Zero-R, and more recently tuners and resellers are doing it, Global Auto in Japan being a prime example. In the world of German cars, it's been a business model that has led to the formation of huge brands – think AMG and Alpina for Mercedes-Benz and BMW respectively. And let's not even get into the whole Porsche side of things; it seems as though there's an outfit doing their own interpretation of a 911 every other month.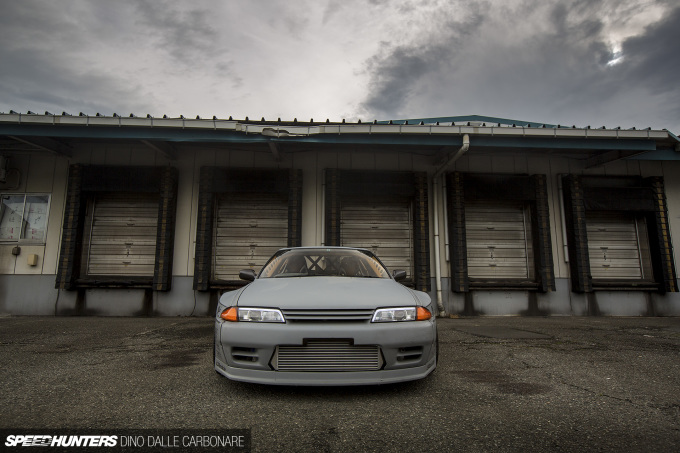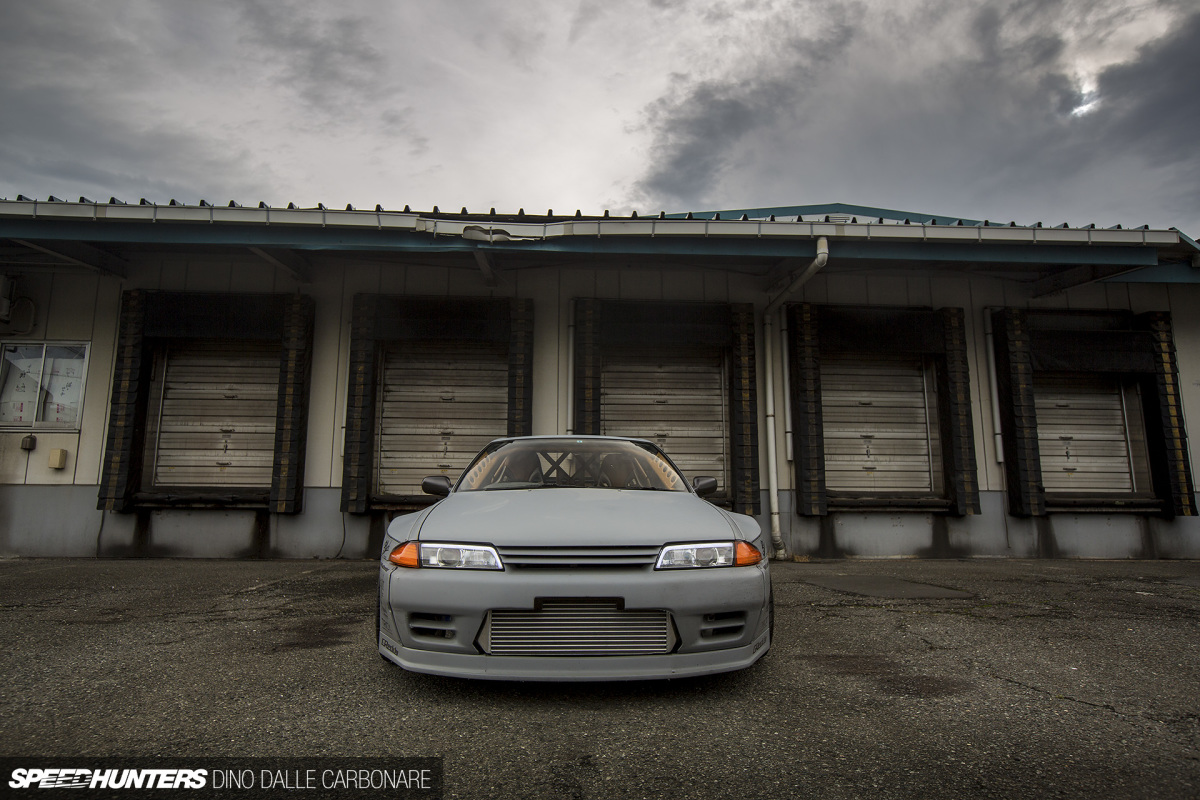 But put aside what all that means and forget what sort of R32 GT-R you'd be able to build yourself with a $133,000 budget. Today, let's see how Yokohama's Team Nichiei has gone about piecing together its GT Zero concept machine.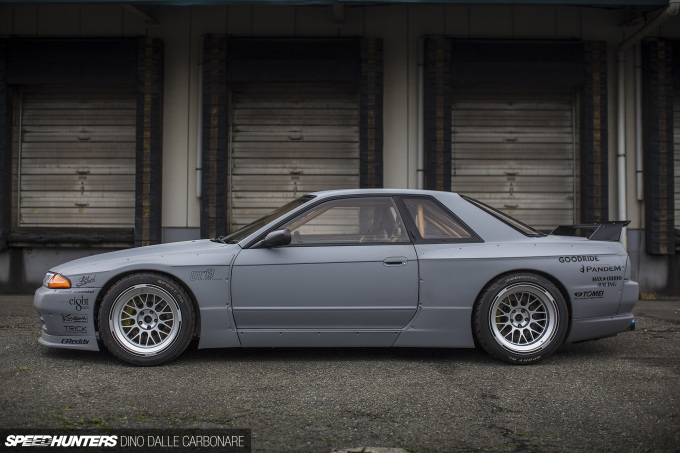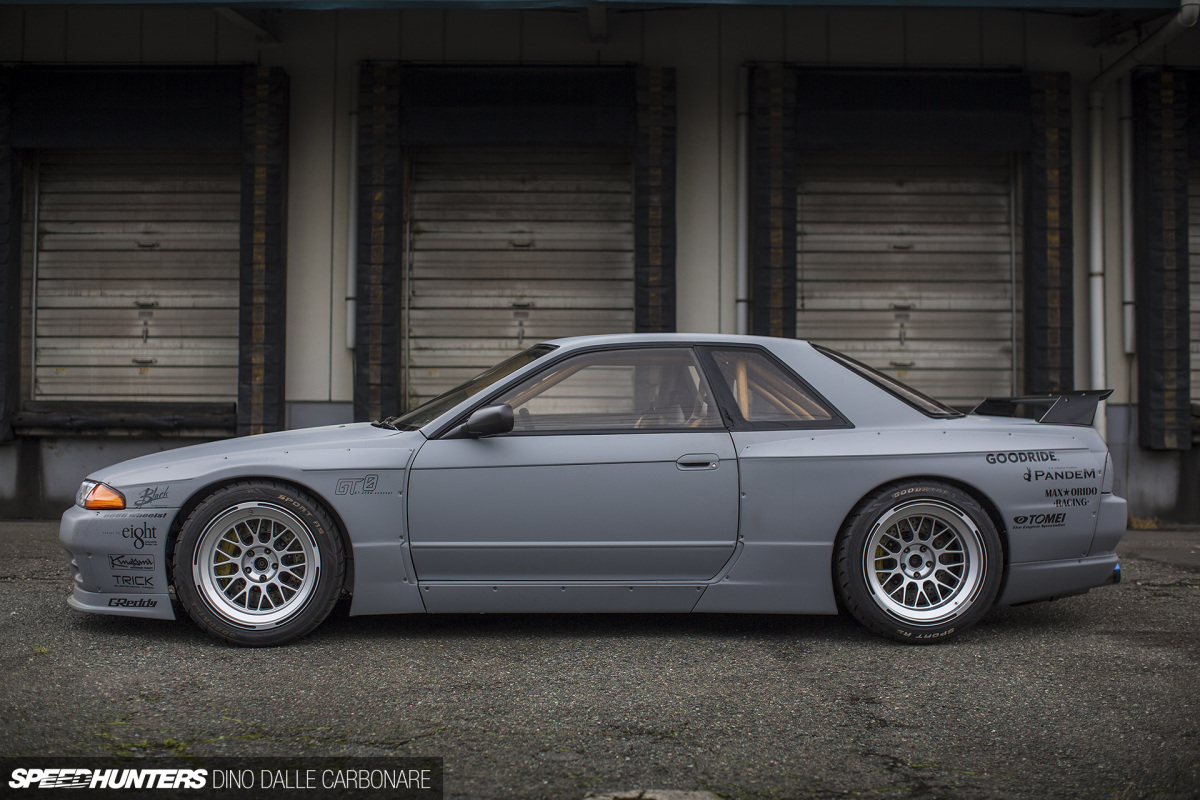 When starting fresh on a not-so-fresh car you really have no choice but to take it down to bare metal, and that's precisely what's been done here. As you'll see shortly, dealing with the natural toll taken on chassis after 25-odd years of use was also the perfect opportunity to fabricate a pretty serious roll-cage, an addition that helps set the tone for this unique build.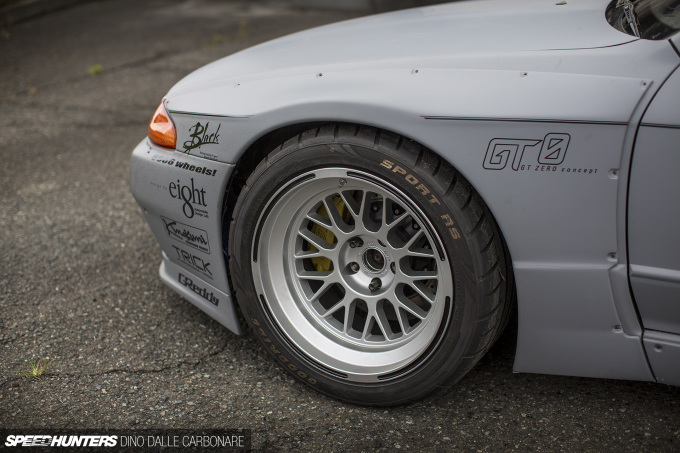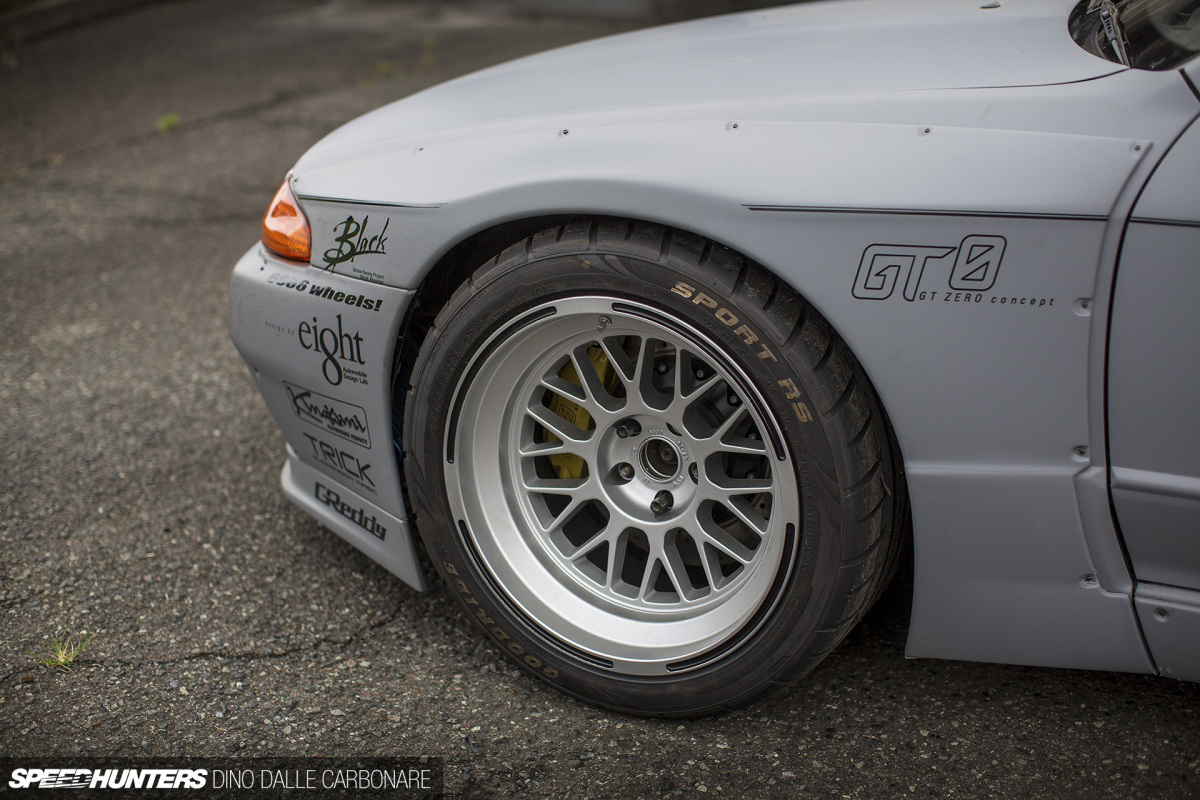 But first the obvious things. This san-ni wears an overfender kit from Rocket Bunny, which is no longer called that due to some legal disputes with a foreign company that lacks any nuances of originality. But that's OK, because Kei Miura's work will always remain instantly recognizable, and here the tried and tested recipe of making cars looks their best by pumping their guards – albeit now under the Pandem banner – has again worked well.
Had you told me some time ago that Miura would one day design overfenders for a GT-R, I'd have said "no way" right then and there. But if there's one GT-R the look really suits, it's the BNR32. The simpler, more subtle design of this late-'80s Skyline is just asking for a boost in width, and once you have the car in front of you it just looks right. Would I do it to my own R32 if I had one? No, of course not. To me it would be sacrilegious. But there are others out there that would, and they're who this kit is aimed at.
The Pandem look is further emphasised with the addition of 18×10.5-inch 6666 Wheels single-piece rims shod in chunky 285-section Goodrides at all four corners. Hiding behind the spokes of the Enkei-made wheels are GT Zero branded 6-pot calipers biting down on drilled, floating rotors.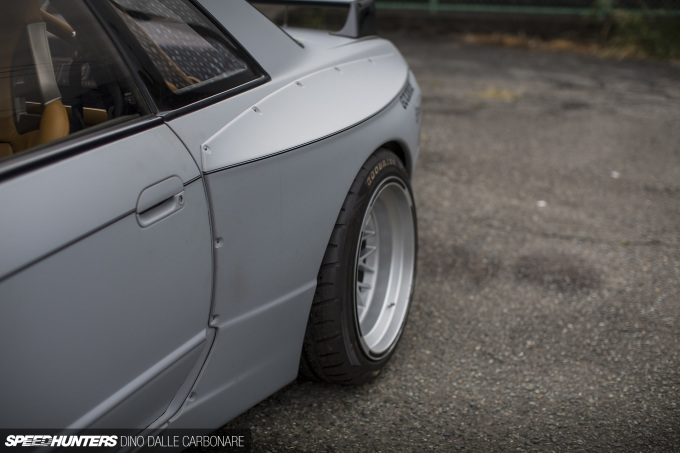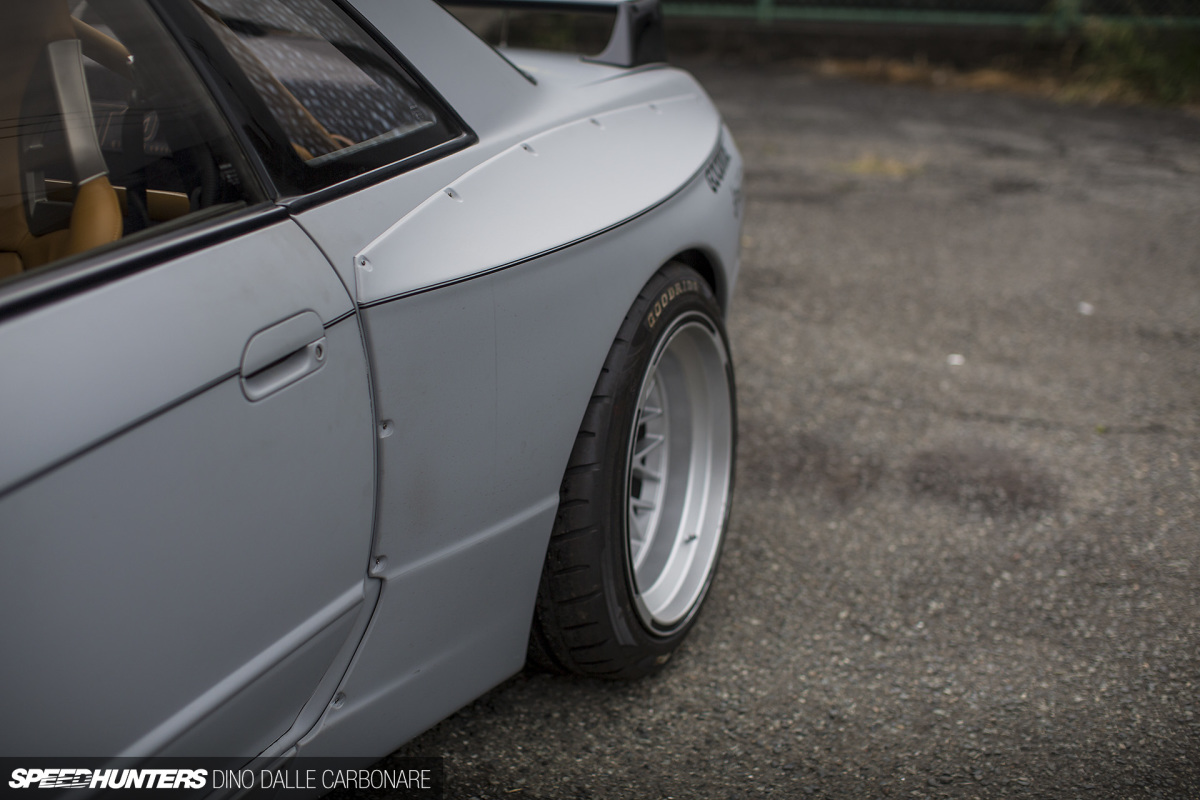 While the front flares are so big that they cover the entirety of the fenders, the resulting look isn't all that in your face. You can't exactly say that for the rears though; they are wide and they aren't afraid to show it.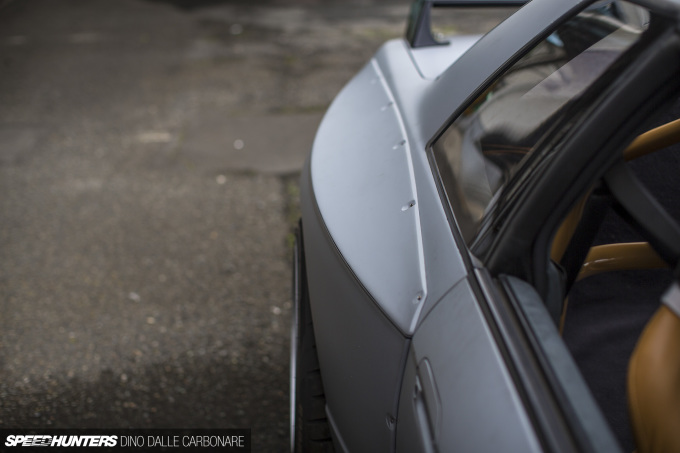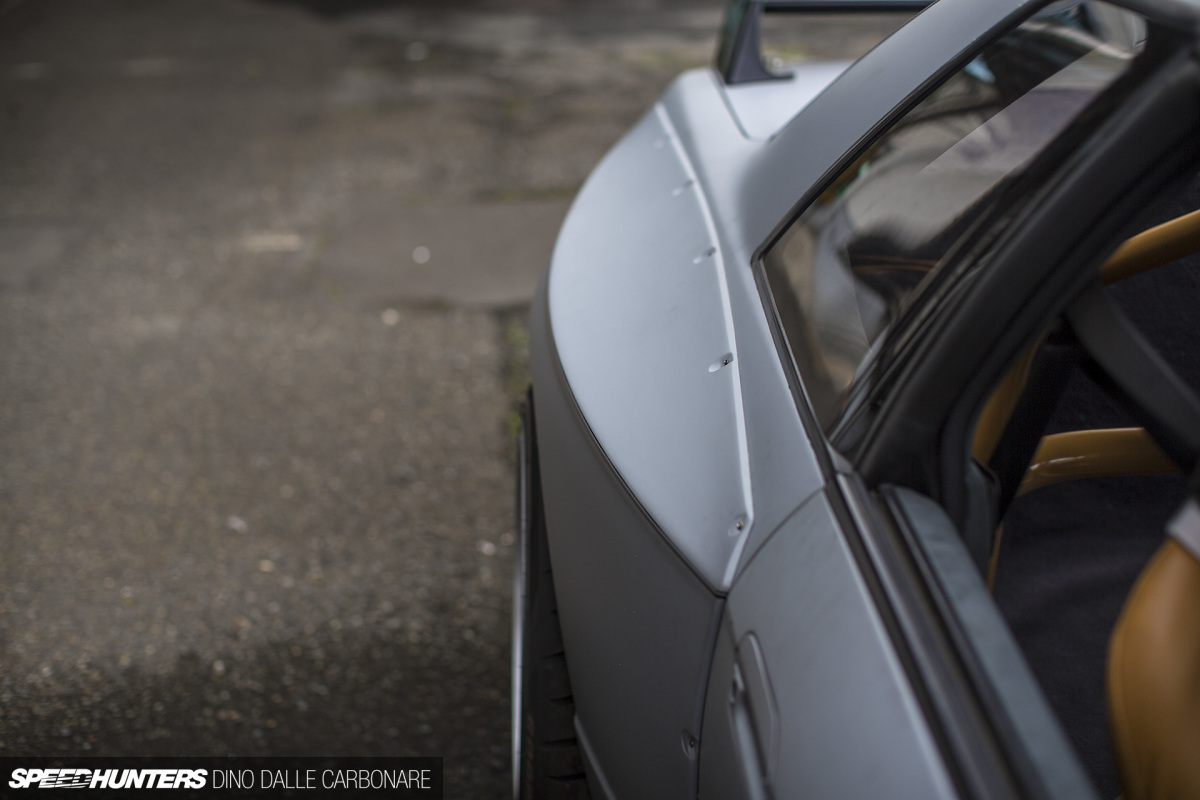 The R32 gains 100mm at each side, making its hips a focal point from every angle.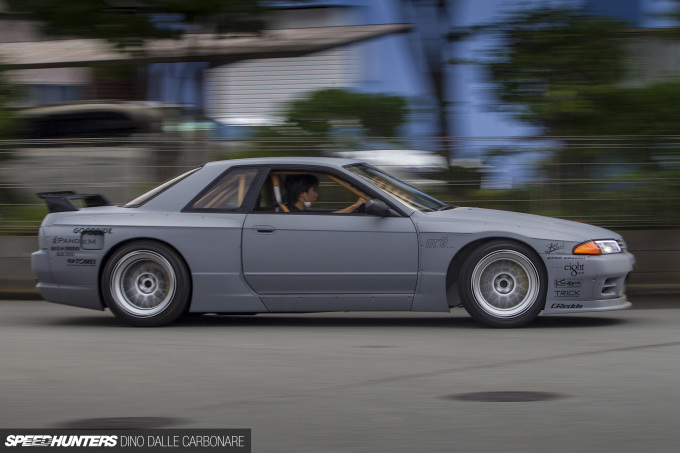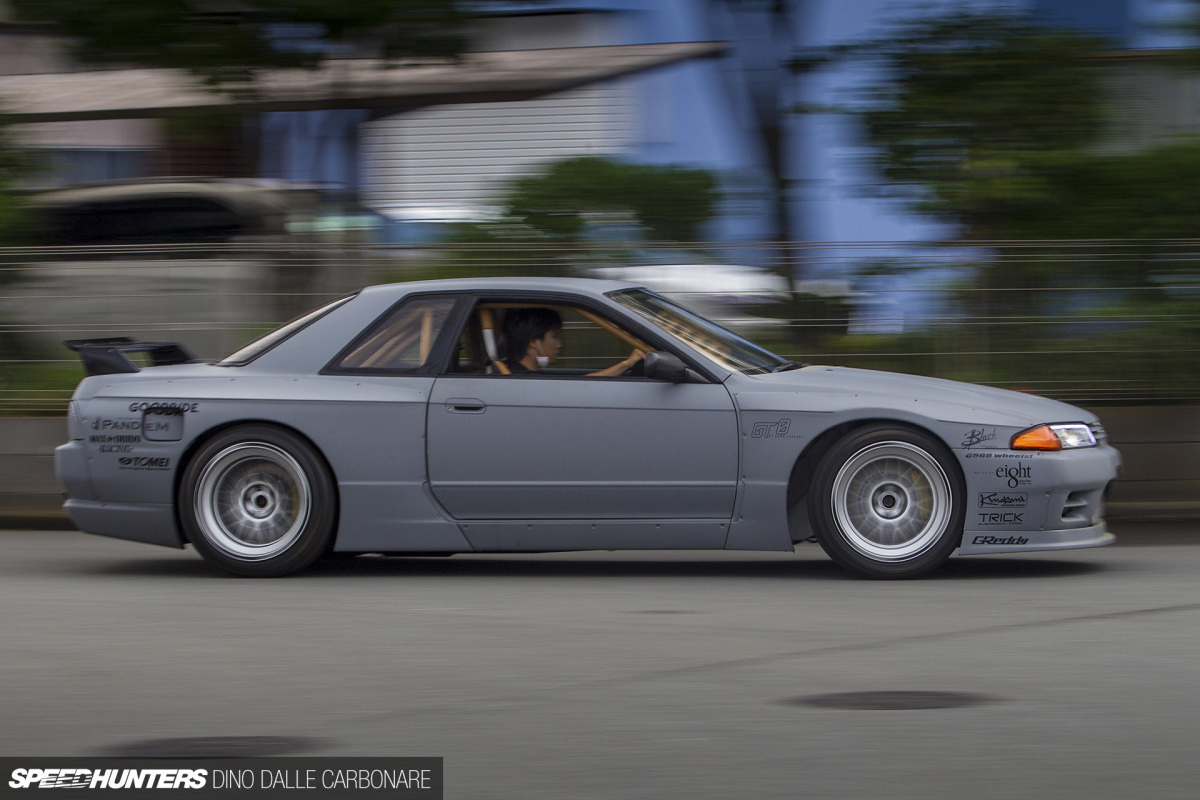 The pin-striping that runs along the high swage line helps bring it all together, despite having very visible exposed screws. The flat gray wrap was added prior to this year's Tokyo Auto Salon, a last-minute addition to ensure the car really stood out at the show. I think it was a good call as the black paint beneath just wouldn't have highlighted the Pandem kit quite so well under the Makuhari Messe's lights.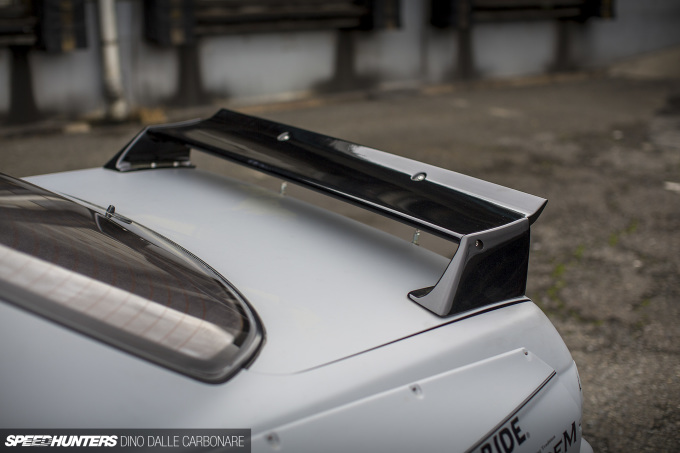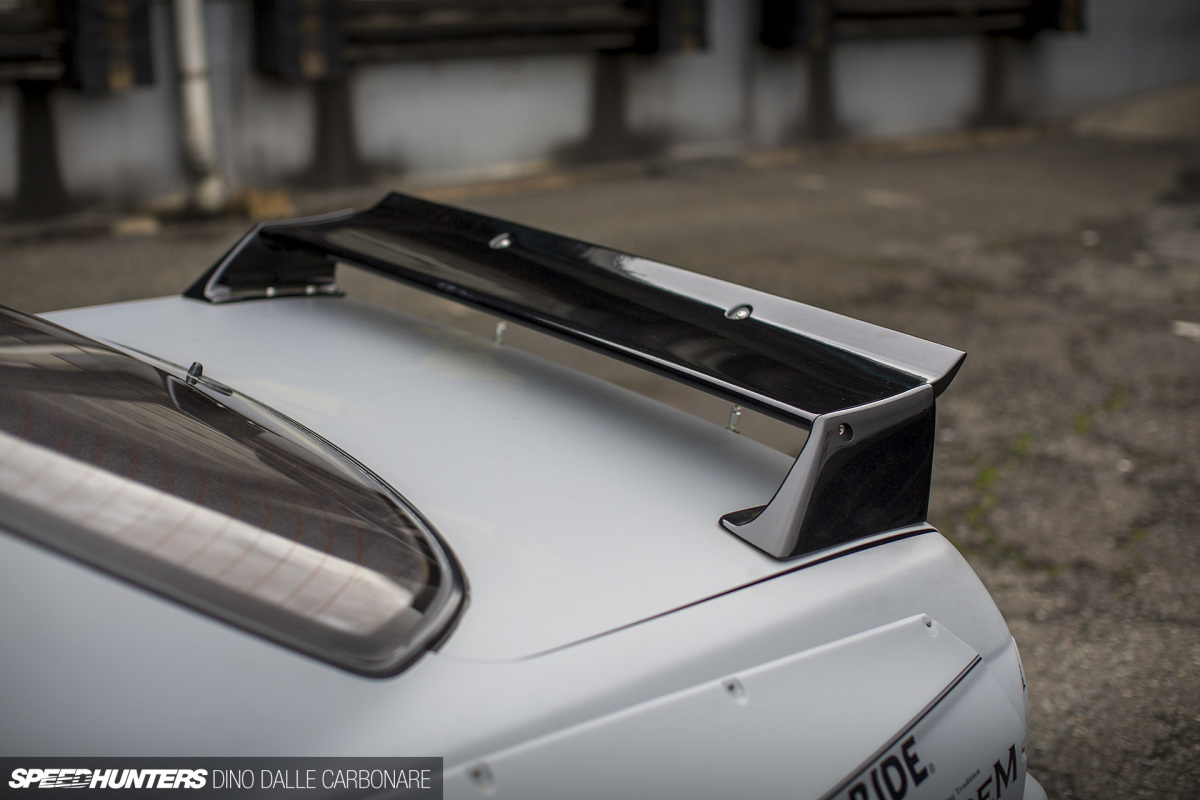 The kit is topped off with a very Miura-esque interpretation of a BNR32 rear trunk lid spoiler; it's small compared to his usual style, but fits the car better. The prolonged main wing element is additionally secured with two metal rods that appear to be more about aesthetics than actual function.
Another unique touch can be found in the headlights where Team Nichiei have added a daytime running LED strip to the stock housings to give a more modern touch to the 32's face. LED indicators followed.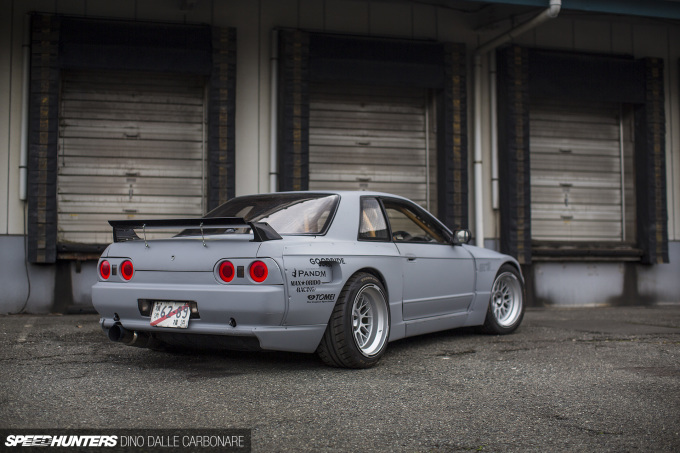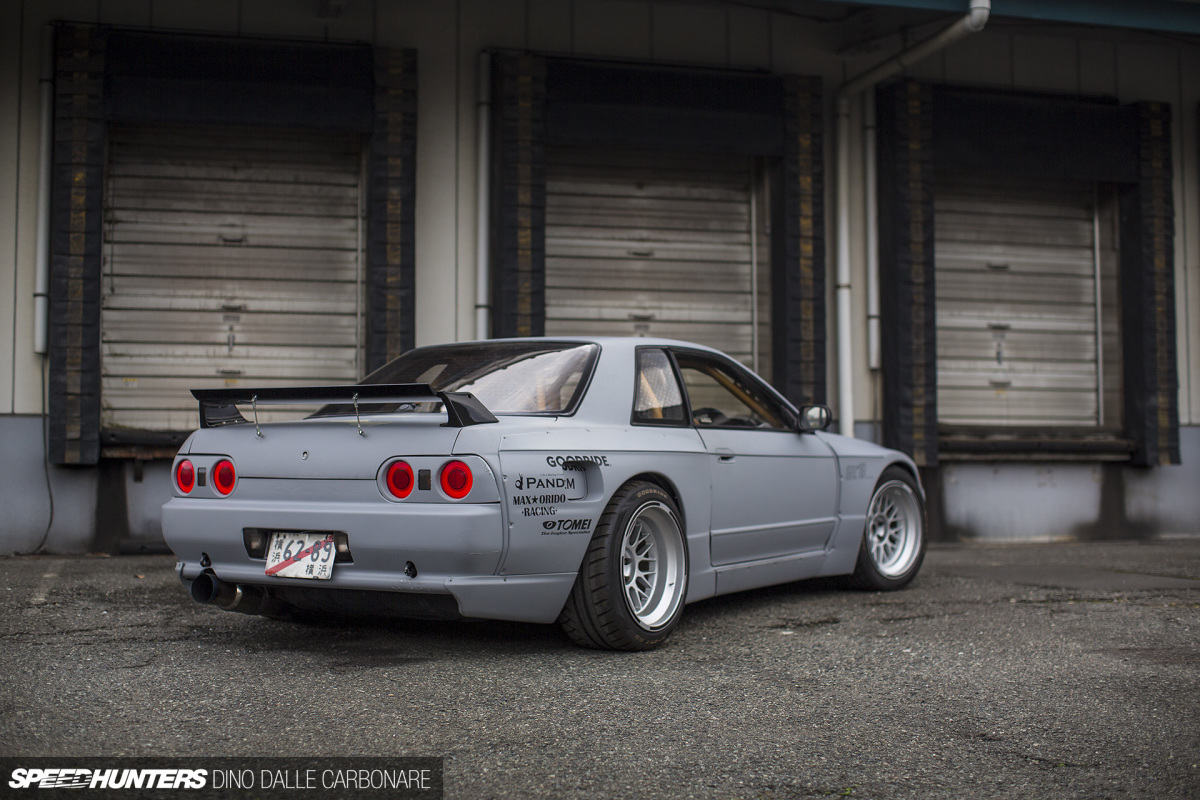 If you look closely you will notice the taillights are also unique, the afterburners further emphasized by red LED outer rings around the stock lenses. Of all the LED-converted rears I've seen for the R32, these are by far the more digestible; they almost look like modern-day OEM units.
Nailing The Concept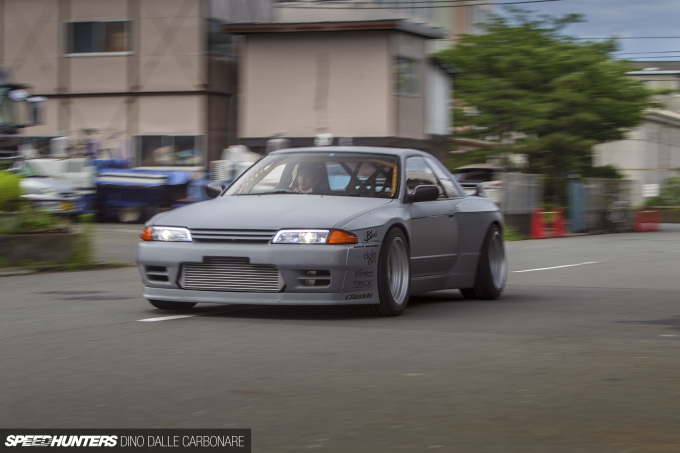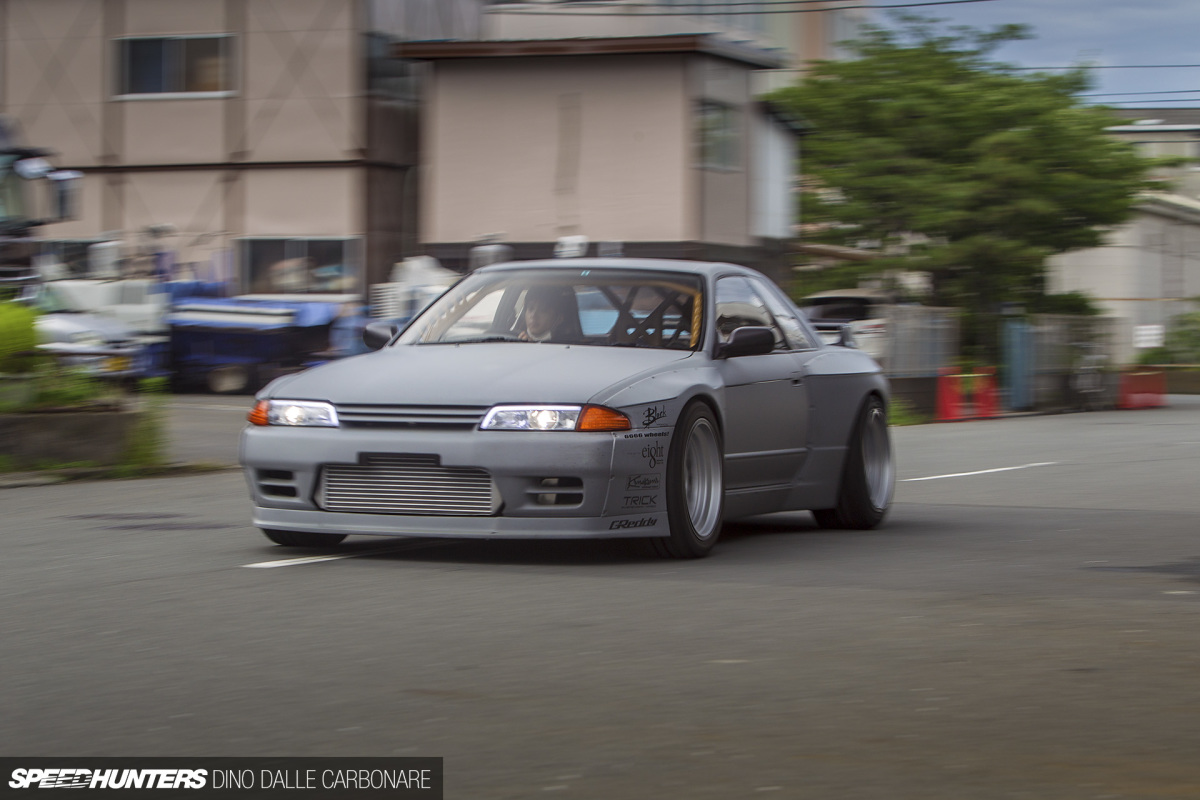 No matter how good a GT-R looks sitting still it should always be about performance, and that's precisely the way Team Nichiei approached the GT Zero.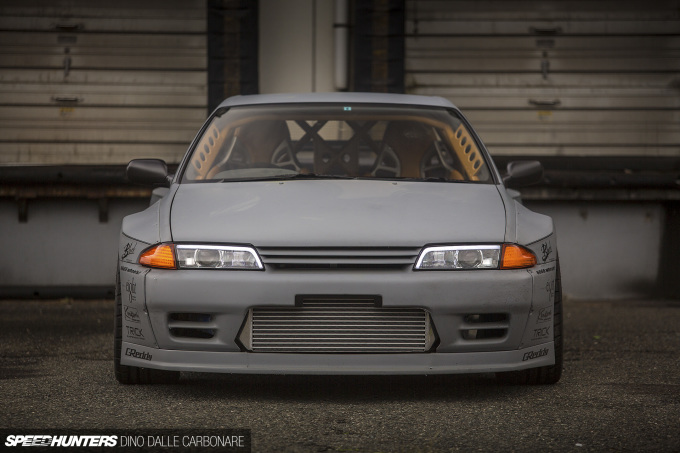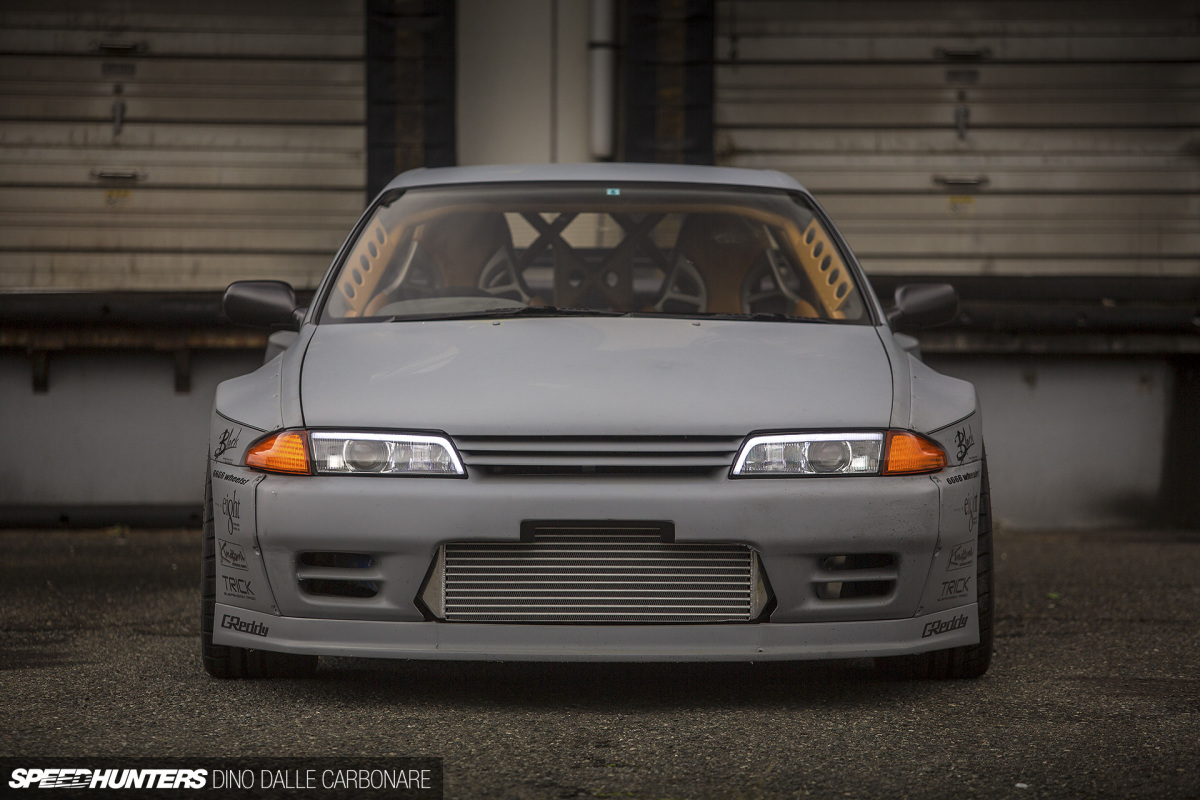 With the instantly recognizable look nailed, it was onto the bespoke interior and aforementioned roll-cage.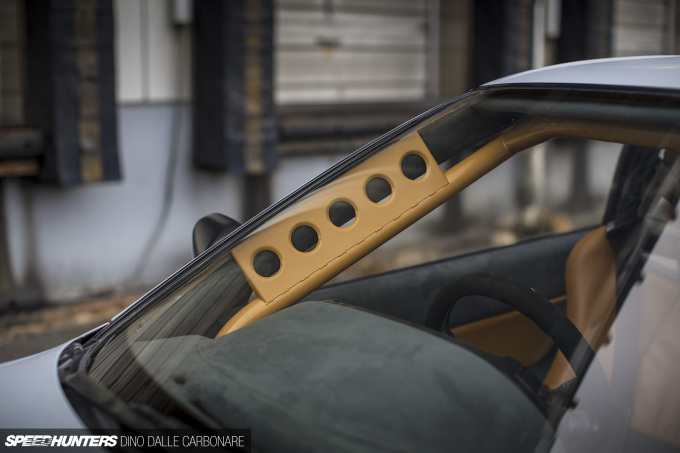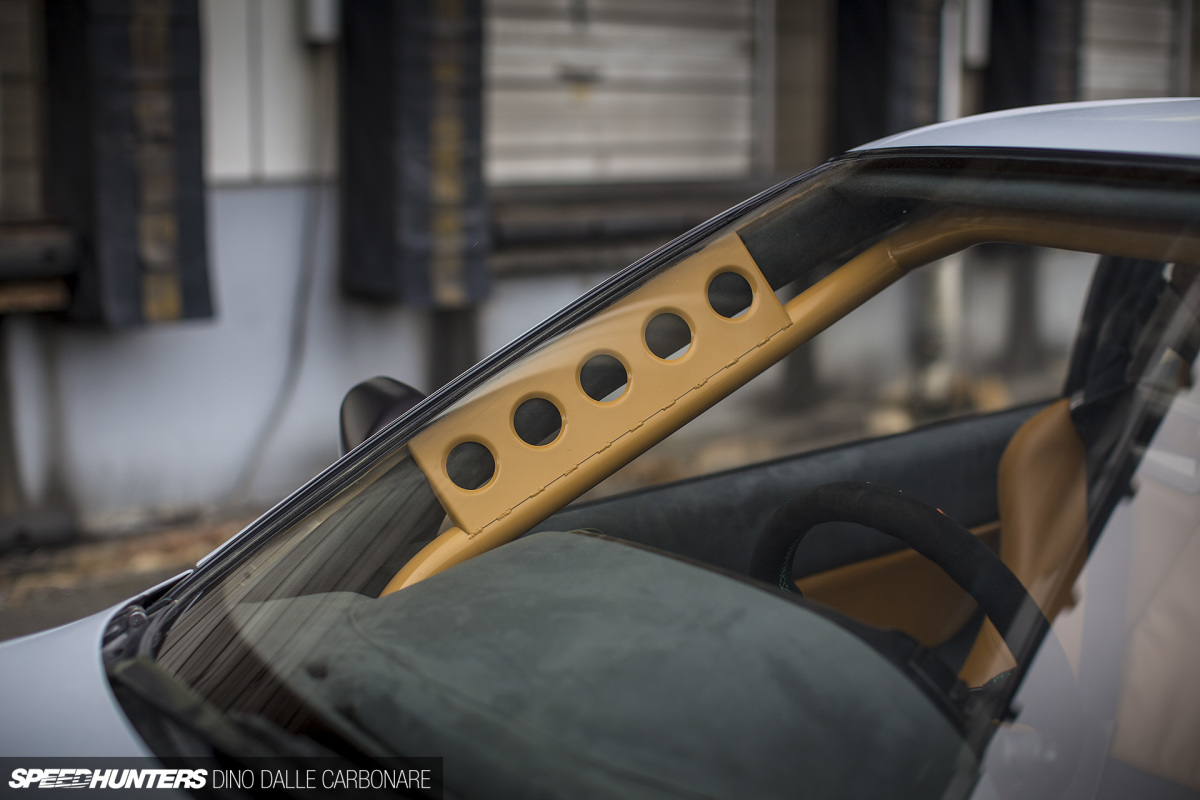 There's no better way to take full advantage of a true bare metal rebuild than adding some extra stiffness to the chassis. Any chassis can be massively improved with clever additions, and they work especially well on an older car like this. The roll-cage, which you can see above is gusseted to the A-pillars, also helps give a 'clubsport' look and feel to the GT Zero.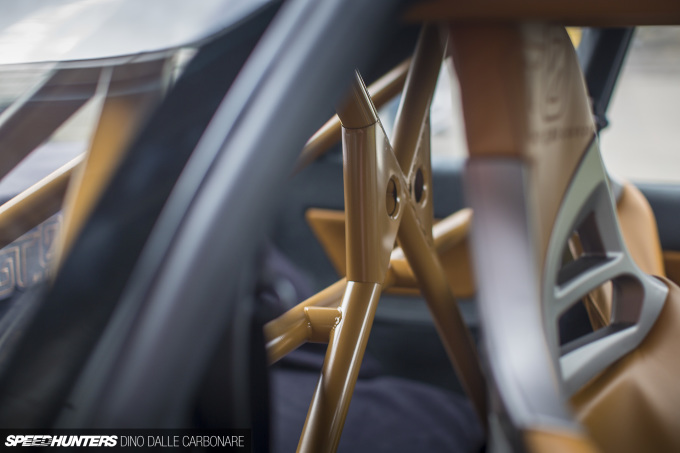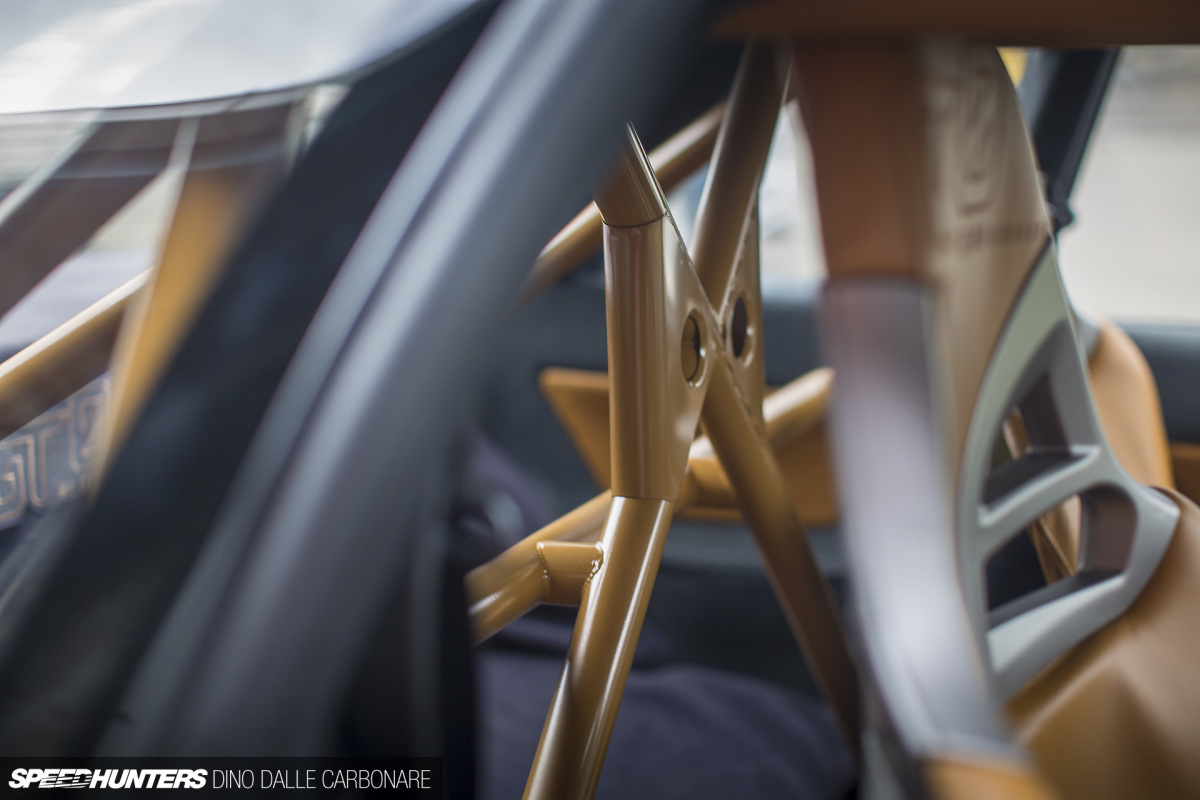 Modern day track specials from German manufacturers always seem to feature a color coordinated cage, and that's the case here too. This concept car has an optional rear cross bar section which renders use of the rear seat obsolete in exchange for added rigidity and a harness bar which you can properly attach a multi-point race belt system to.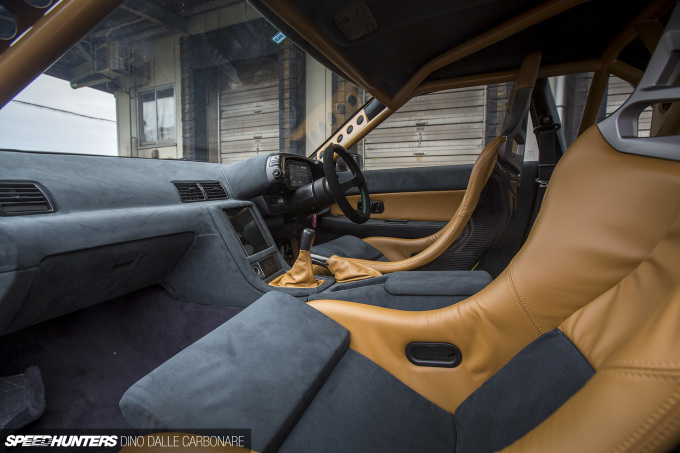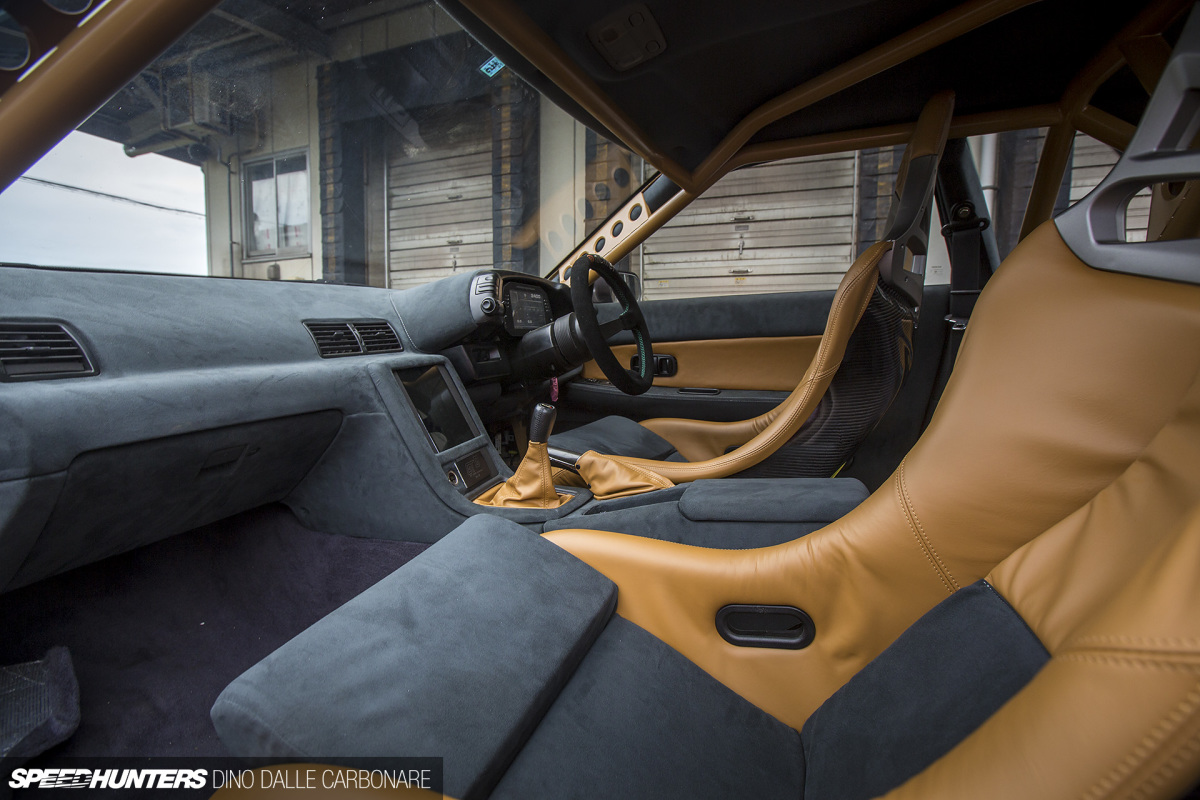 You really get that 'track car for the road' feel inside with every panel and trim piece having been upholstered in Alcantara.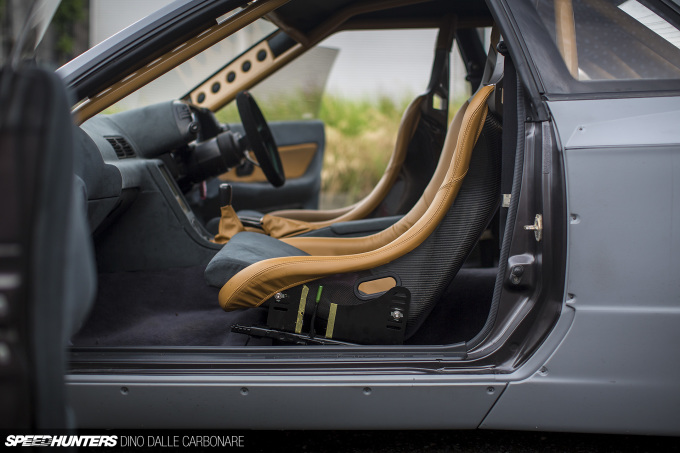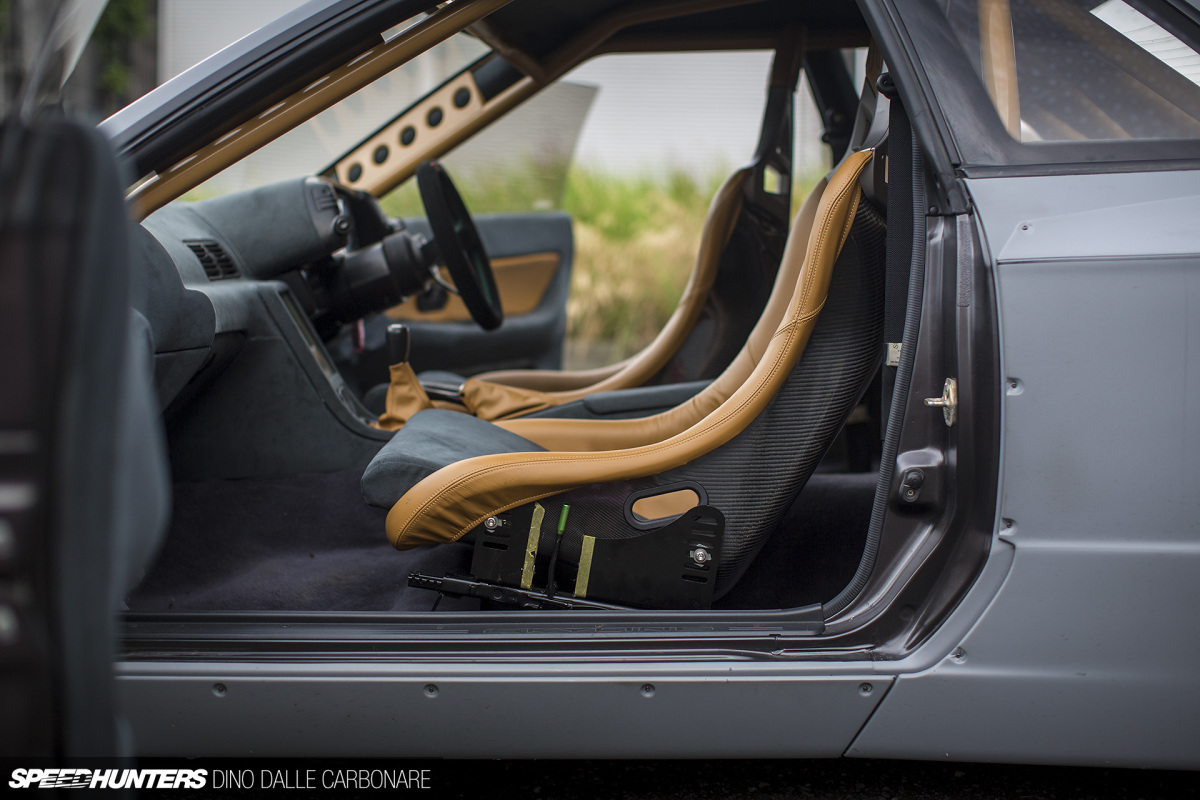 The outer portions of the carbon buckets are trimmed in leather to match the light tan hue of the cage, something which is brought across to the shifter boot and center sections of the door trims.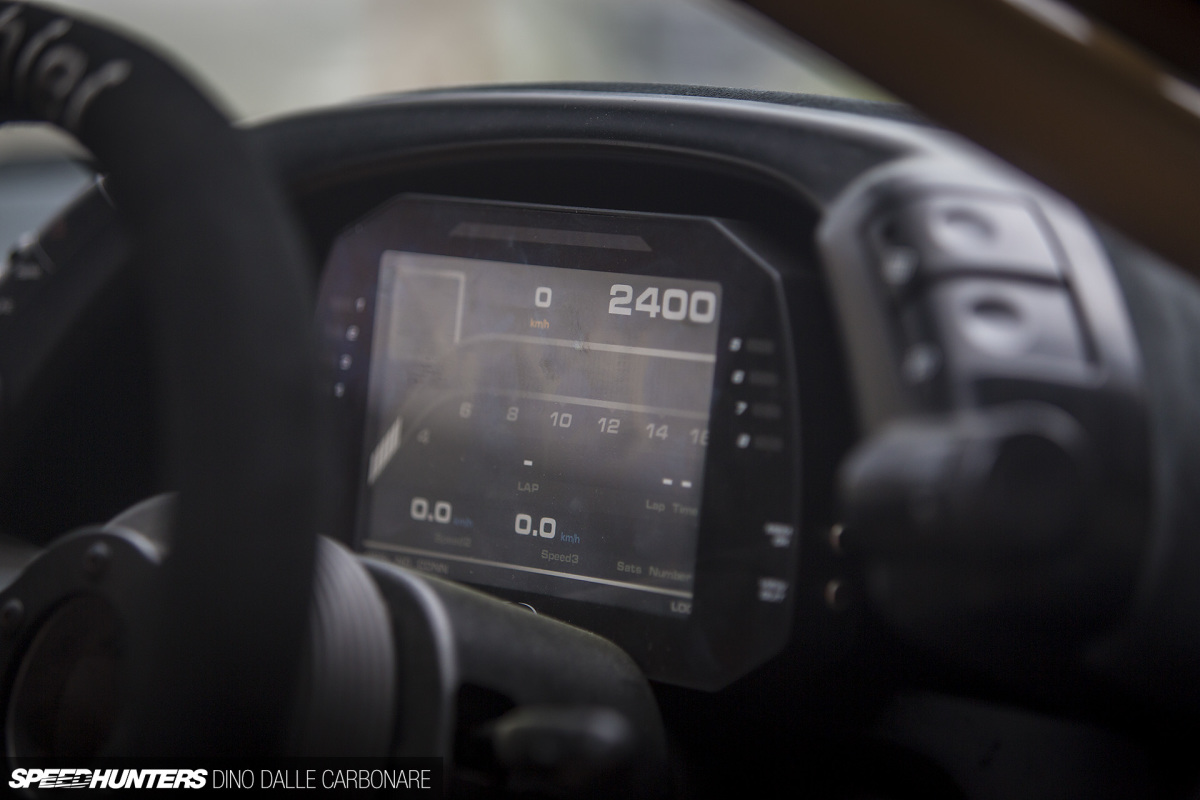 But the true talking point of the cabin has to be the massive AiM color LCD dash display which communicates directly with the engine's Link Engine Management ECU.
It's a great addition and one that goes very well with the other modernizing touches that have been carried out, including a custom center console which does away with the A/C controls (they've been relocated under the center arm rest) and head unit in exchange for a touch-screen tablet to manage the infotainment. This is definitely something we will be seeing a lot more of in the future as owners of older cars figure out ways to bring the interiors of their pride and joys a little more up to date.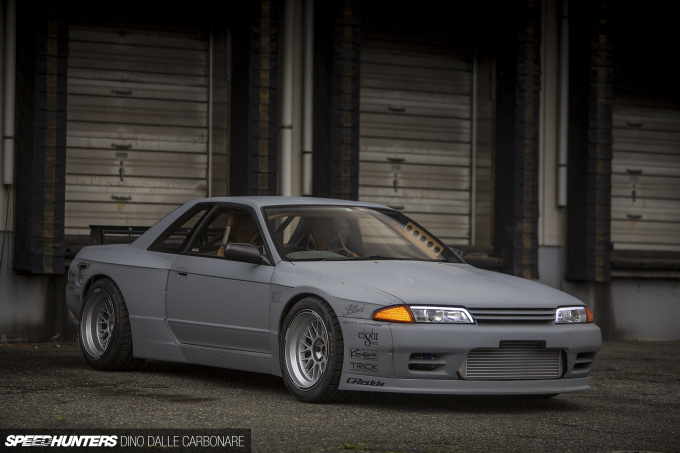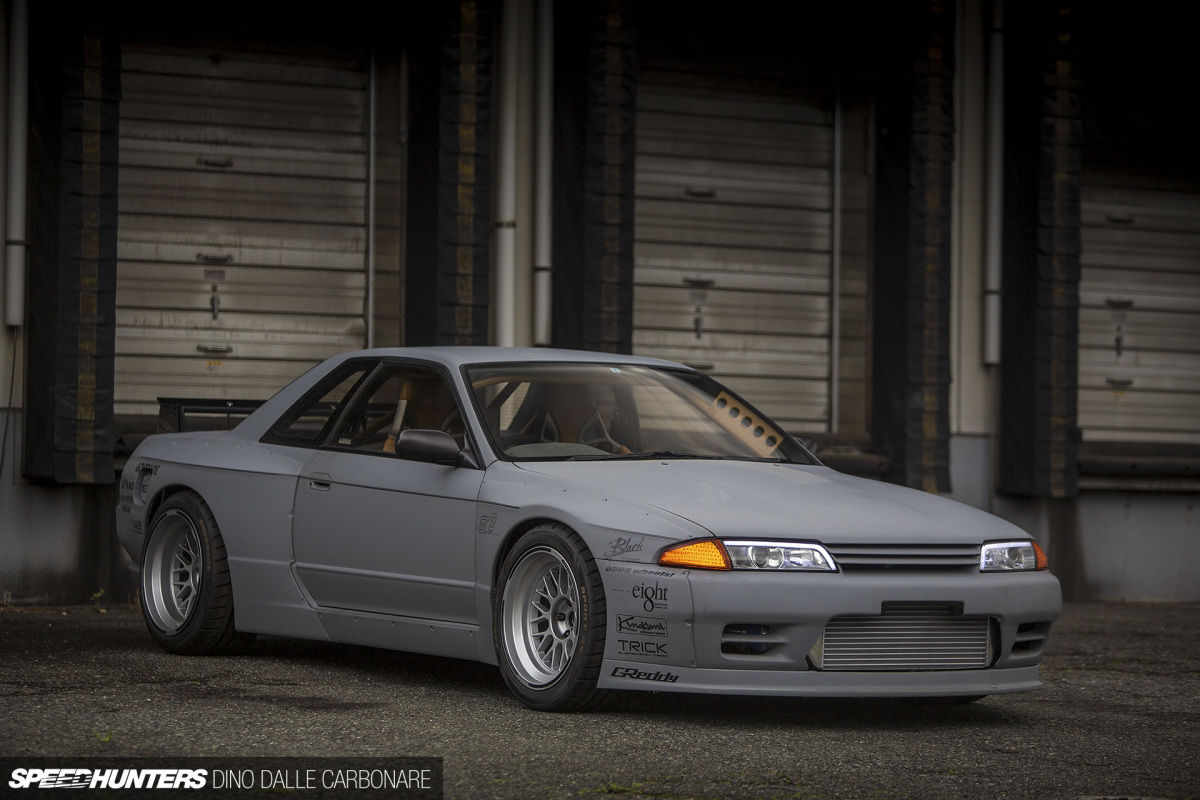 So the more you look at the details, the more you realize that no stone has been left unturned with the GT Zero. Take the suspension for example; Nichiei Black coilovers feature at each corner with adjustable upper arms to counter the excessive negative camber that lowering causes.
A Solid Powertrain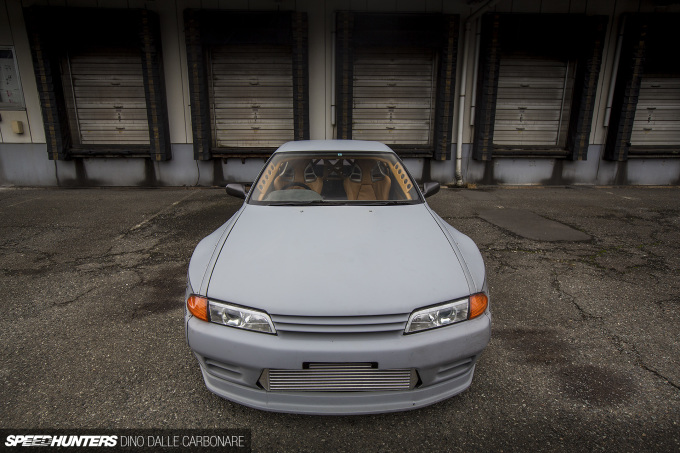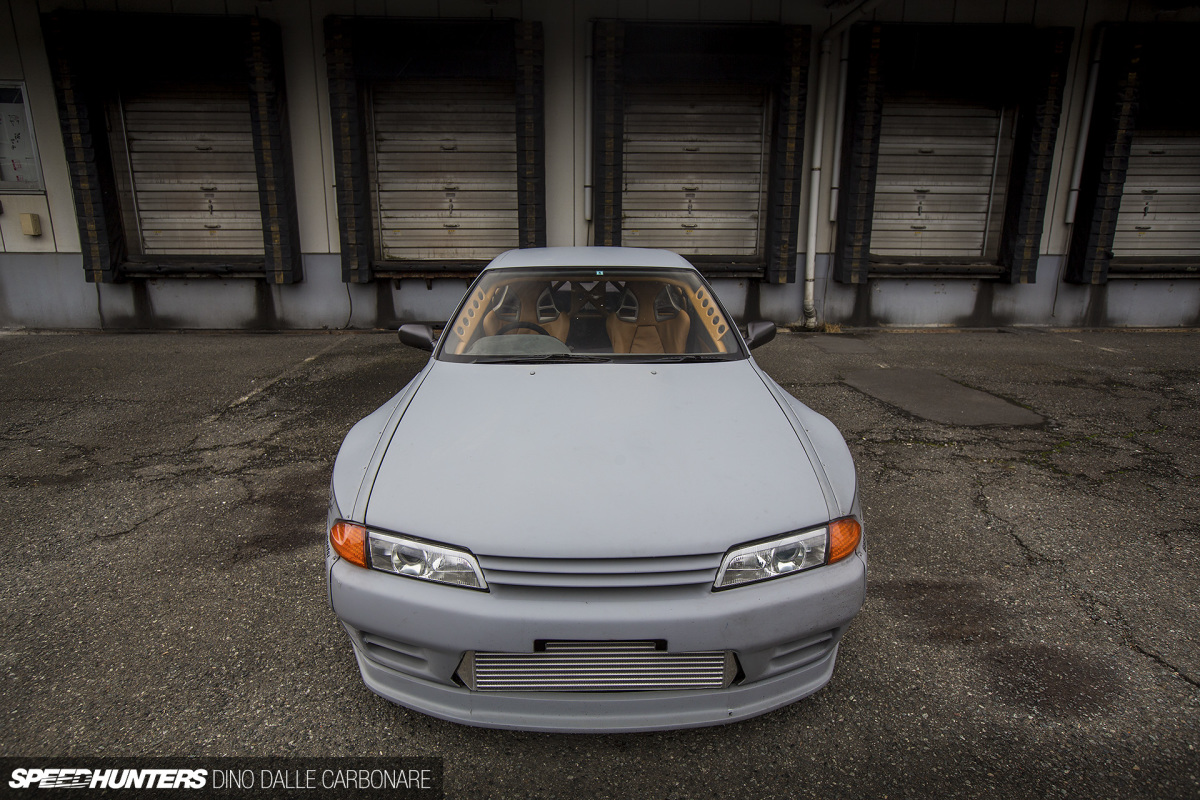 It's all been well thought out, which brings us to the one aspect of this build that I'm sure you've all been waiting to see – the engine.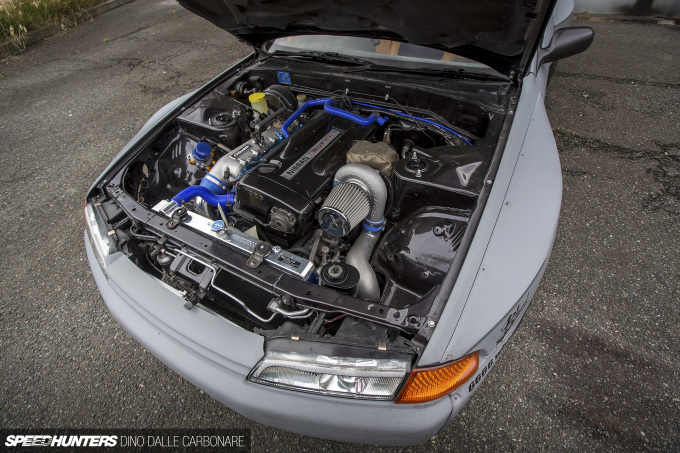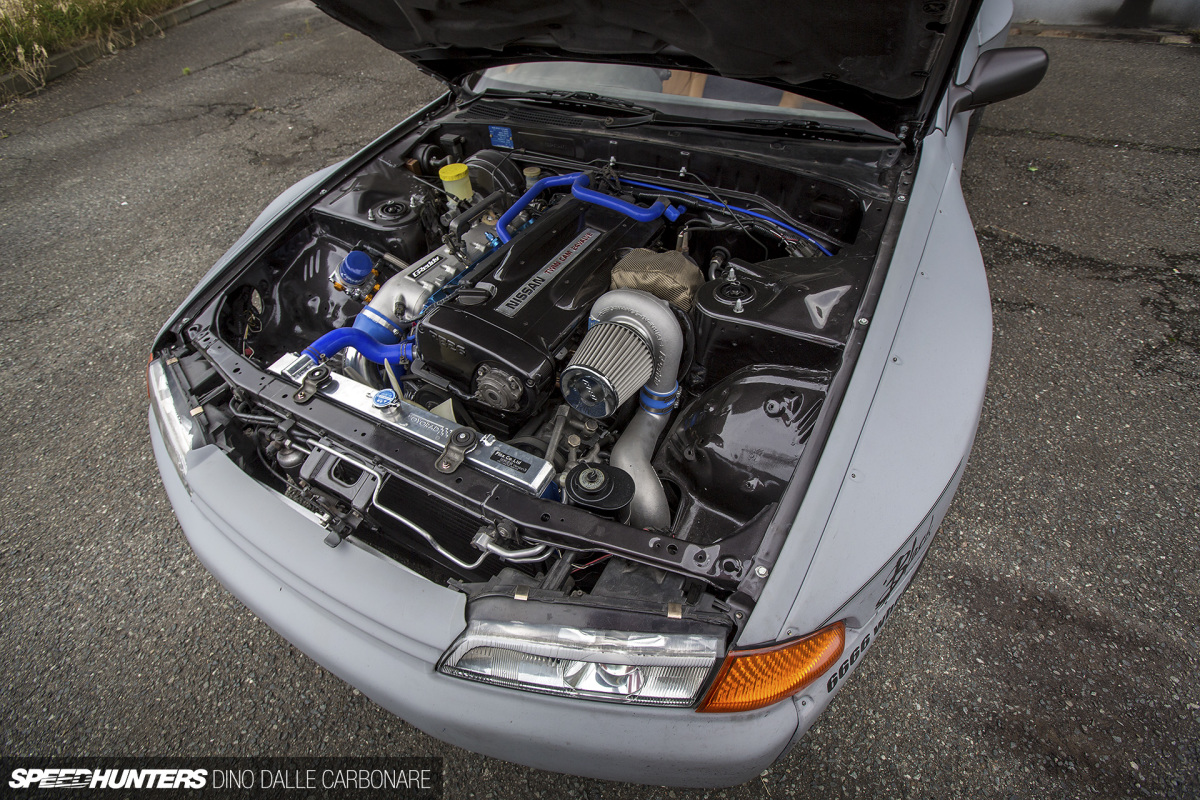 If I had to describe the work that has gone into tuning up the RB26 in one word, I'd say it was solid.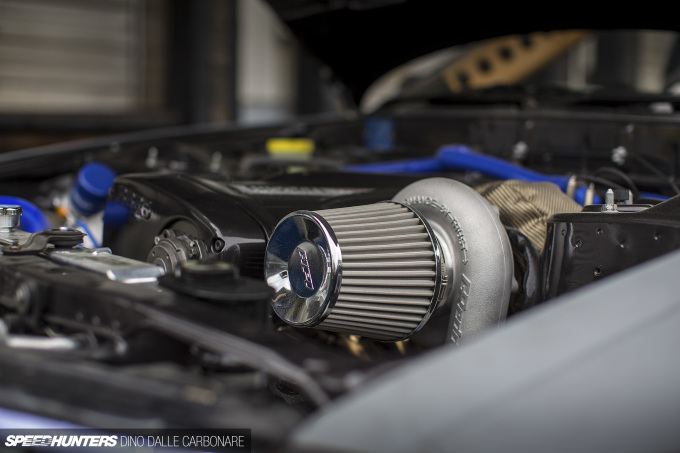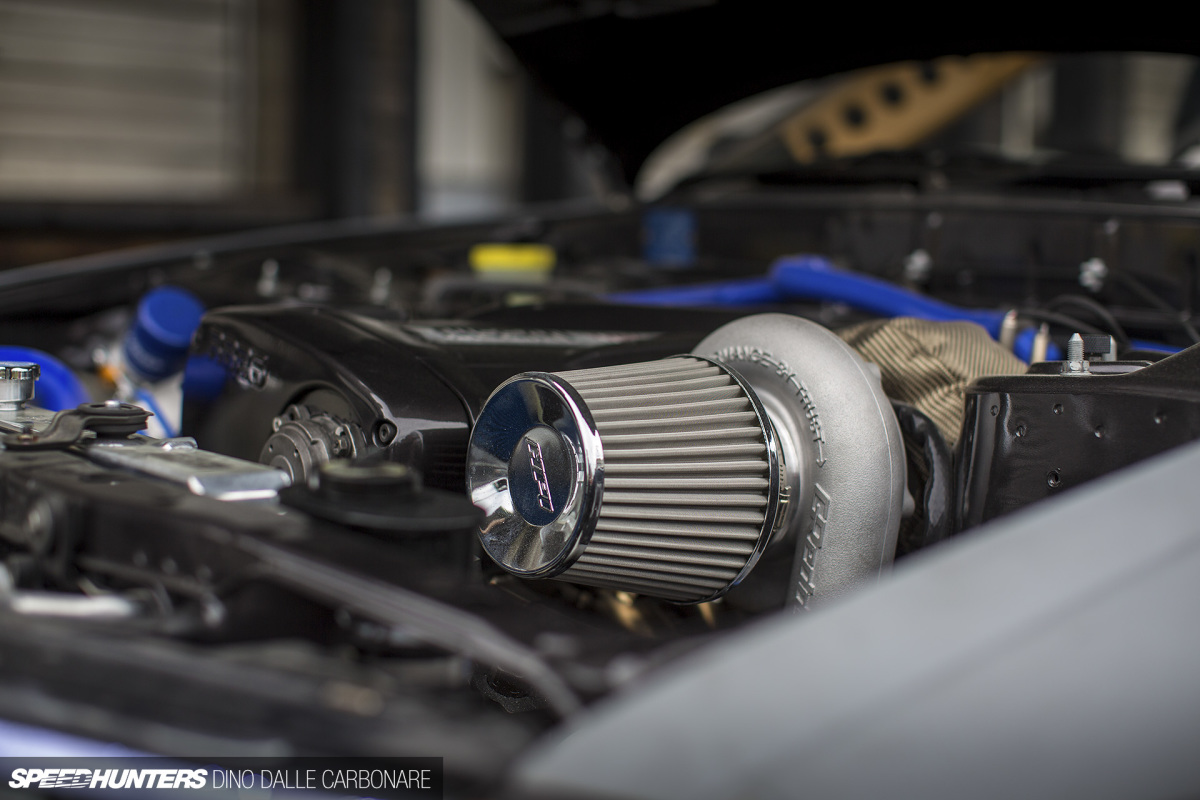 The rebuilt engine comes with a bump in capacity to 2.8L and a set of cams to get the best out of the Trust T78 single turbo conversion that sits in full view on a high-mount manifold.
The setup is all geared towards developing a strong yet reliable mix of horsepower and torque, and the 600hp that's generated will allow the GT Zero to fend off modern day sports cars with ease. Trust products continue with a front mounted intercooler, all matching piping, and a GReddy intake manifold to distribute the intake charge optimally to each of the six cylinders.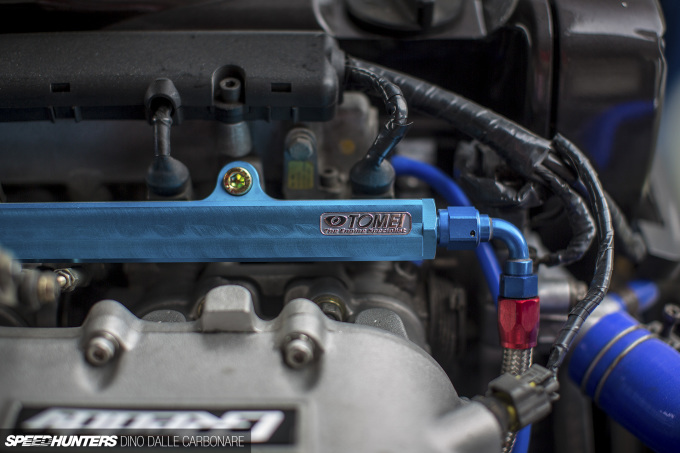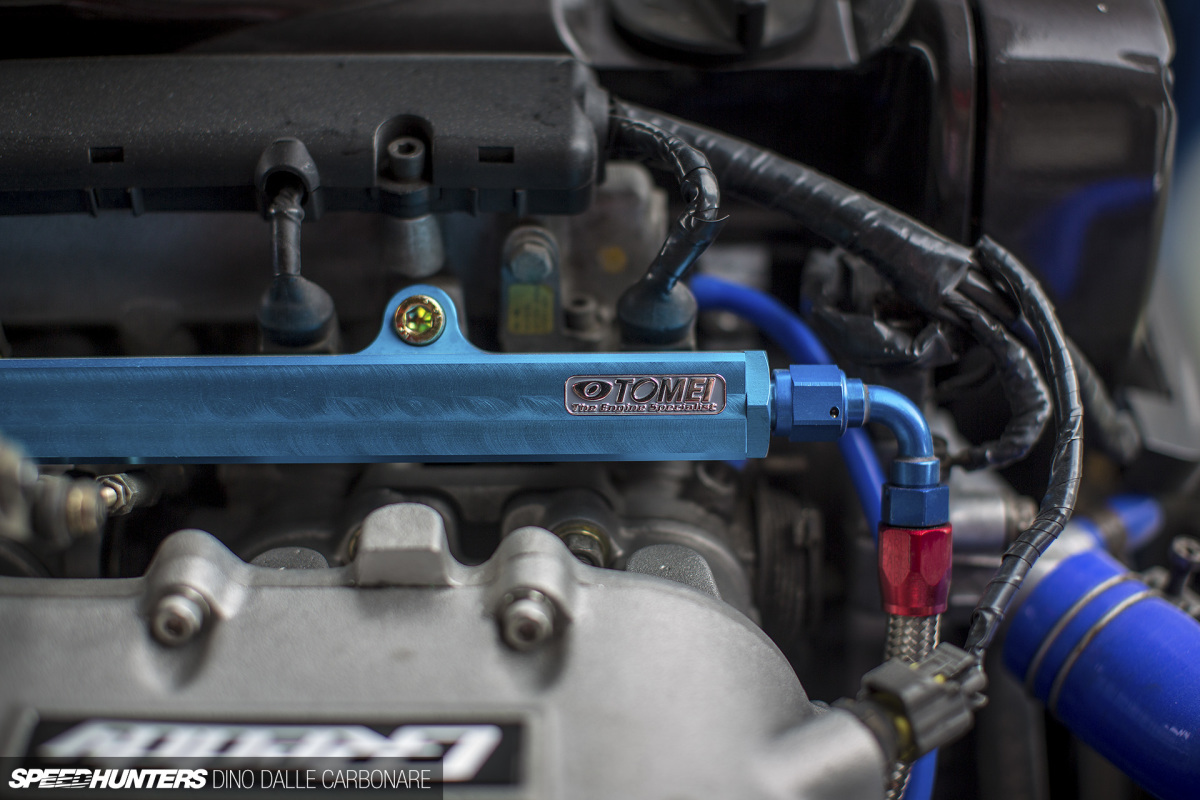 Fuelling has been revised also, the aforementioned Link ECU charged with managing the fuel and ignition maps.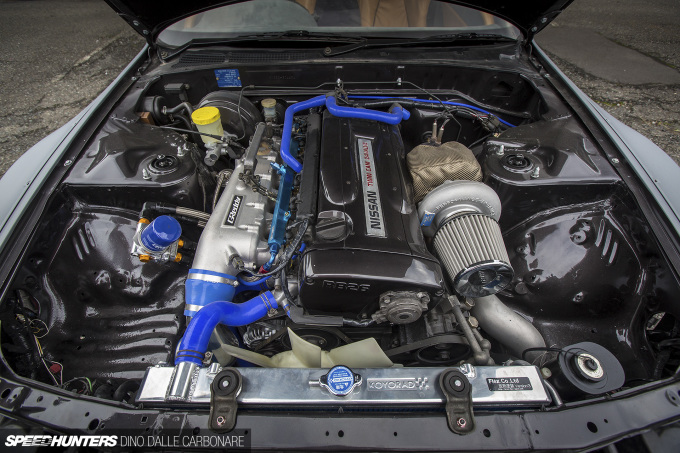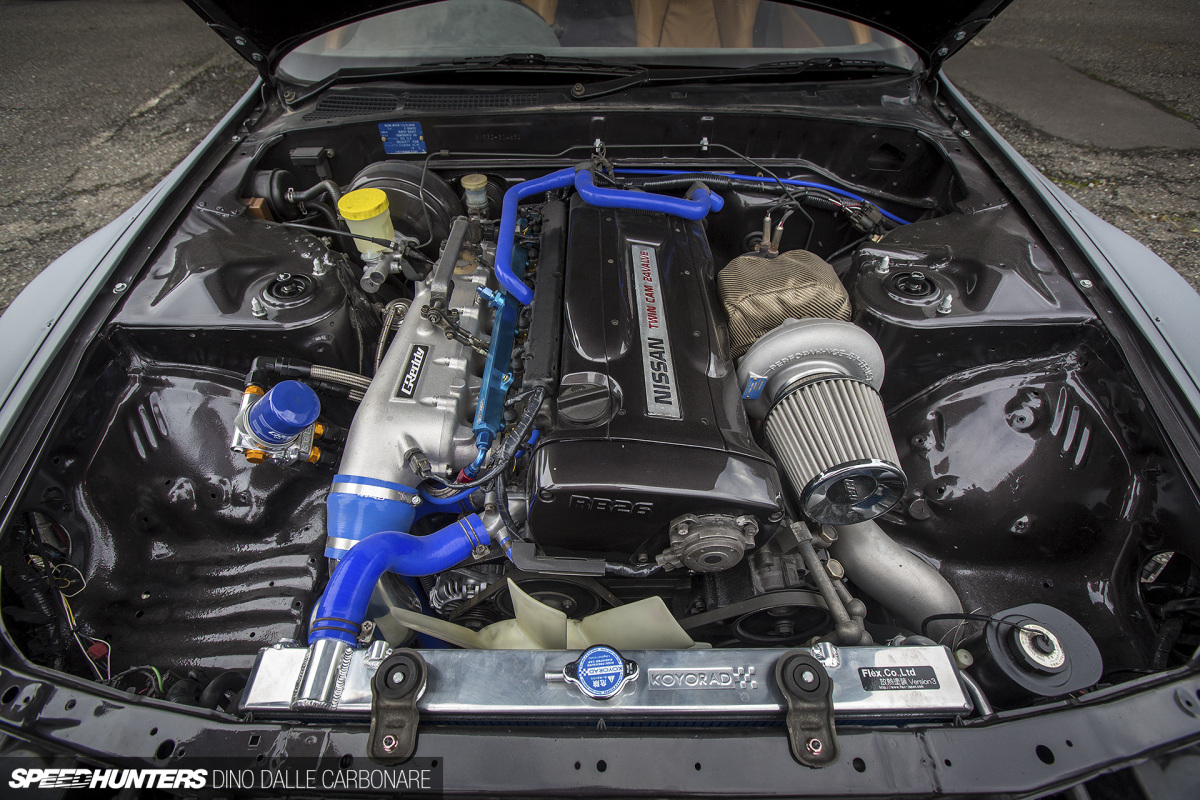 Nothing is more effective against a newly-built motor than a fresh lick of paint in the engine bay. The relocation of the battery and fuse box to the trunk really helps in this respect too.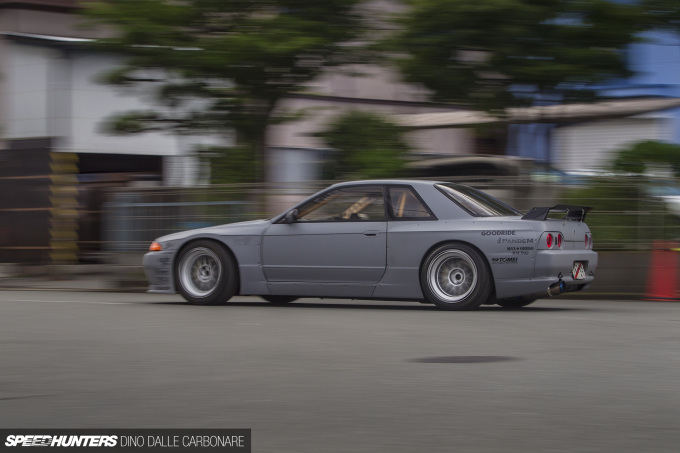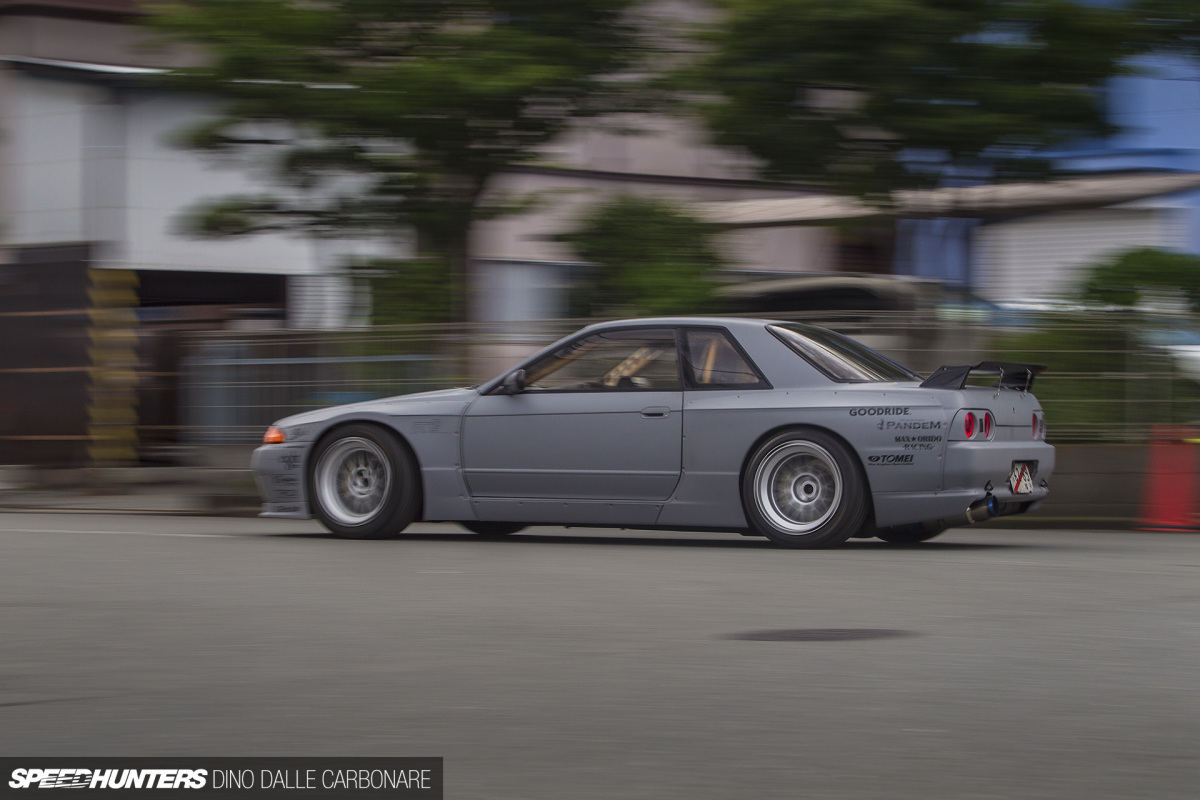 Power is sent to the wheels via a BNR34 GT-R Getrag 6-speed gearbox, a sought after modification for a lot of R32 owners and one that will cost quite a bit if you source the transmission new through Nissan or Nismo.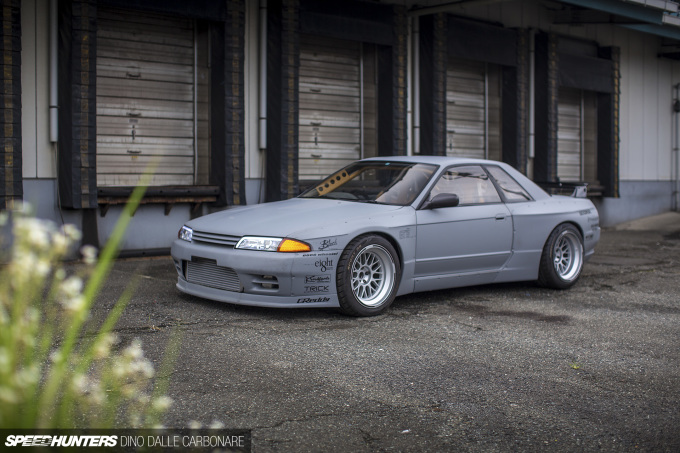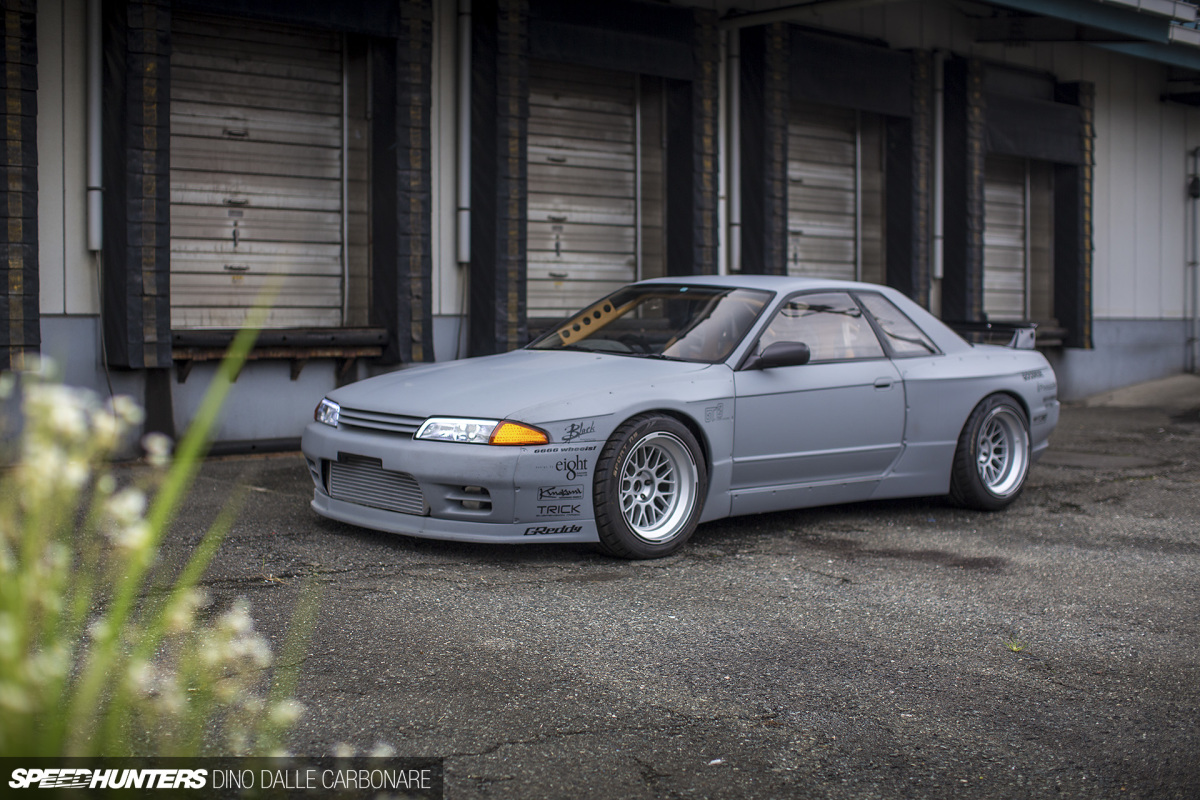 All of this brings us to the underlying question: is this all worth the money that Team Nichiei is asking for the 10 cars they will build? I'm not going to give you that answer as it will entirely depend on what your personal tastes are. But if what you're after is a logically executed and well put together complete tuner car, the GT Zero may make a lot of sense.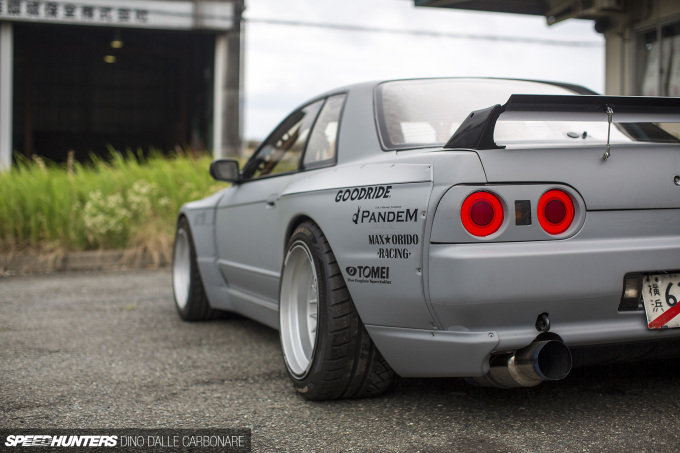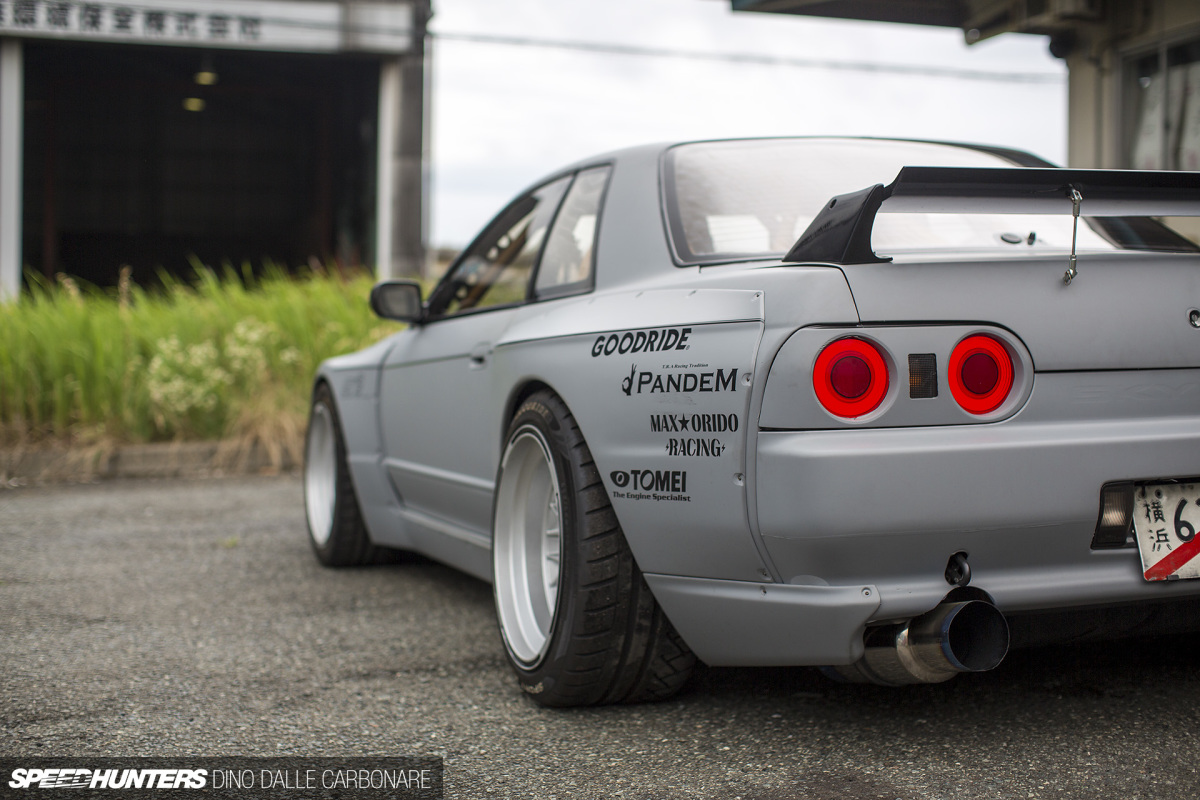 We live in interesting times where custom touches are becoming appreciated again. It's all about nailing the niche sub-markets that exit out there, and it's been proven that if you have the right recipe, the right marketing approach, and a product that speaks for itself, there's no reason why you can't make it.
Dino Dalle Carbonare
Instagram: speedhunters_dino
dino@speedhunters.com