Even with a four-door penalty, this Subaru special recently lapped the Nürburgring Nordschleife faster than the Lamborghini Aventador LP 750-4 SuperVeloce and the Nissan GT-R Nismo.
Impressive? That's to say the least when Subaru announced that its super sedan ran the 12.8-mile road course in 6:57.5. If that time remains official, it makes the Subaru Impreza WRX STI Type RA NBR Special the fastest Japanese car to clock the Nordschleife. At this moment, there are only four cars faster than it: The Porsche 918 Spyder, the Radical SR8 and SR8 LM, and the Lamborghini Huracán Performante.
So, how did Subaru make that happen? Well, it took some work to the 2017 WRX STI by Prodrive, and first up was an engine change to a modified version of the 2.0-liter WRC-spec boxer four that boosts up to 25psi (1.7bar). That equals out to about 600hp to the WRC paddle-shift gearbox. For chassis stiffness and strengthening, Prodrive also welded a roll-cage into the unibody chassis.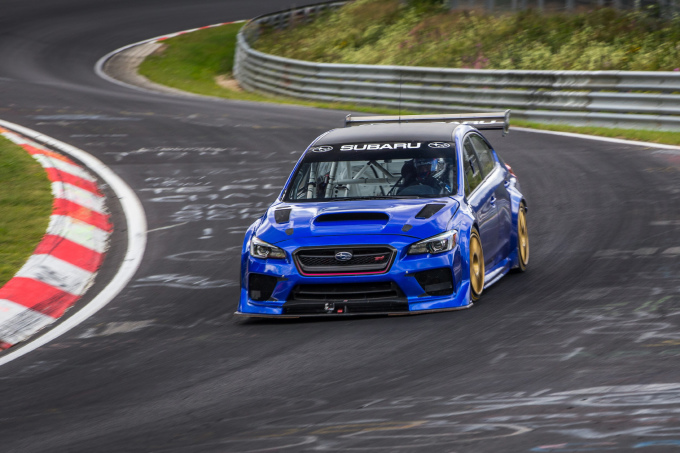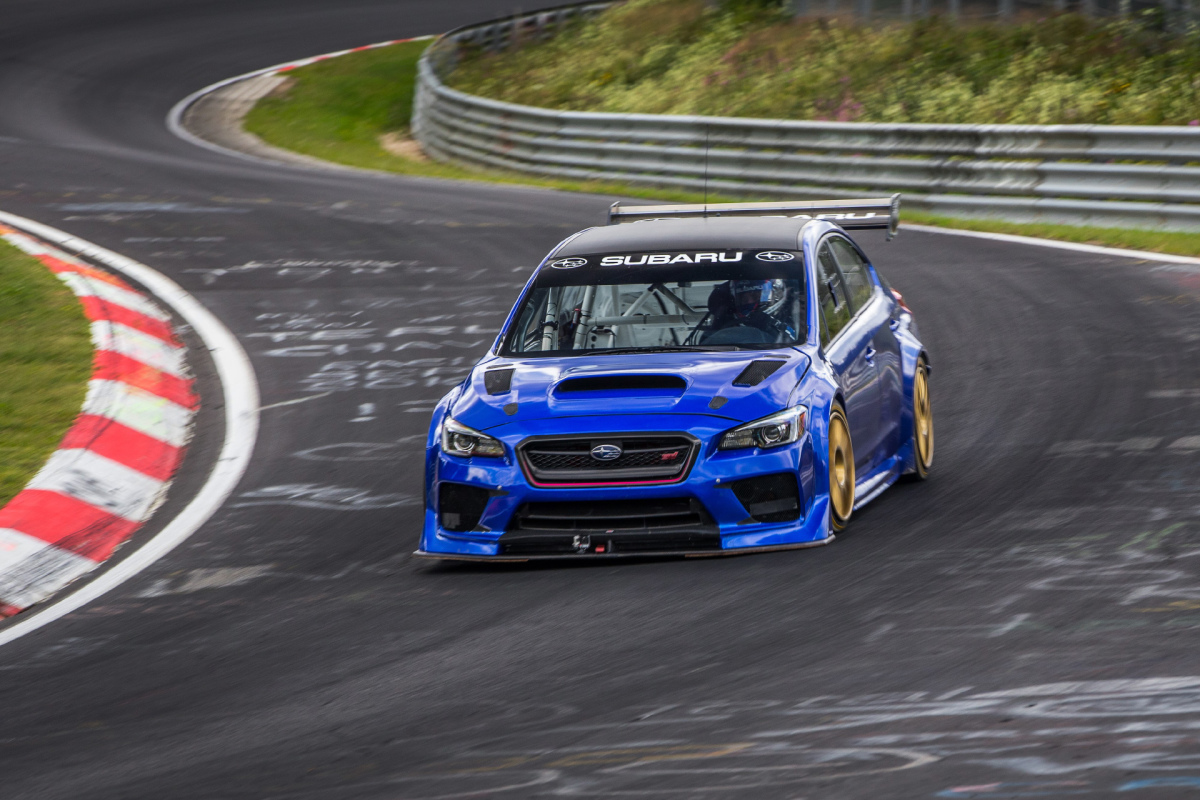 The biggest change, even from the 2016 Isle of Man TT car, is the aero package which features a drag reduction system that's activated by the driver via a steering wheel mounted controller. Taking that 650lbs of downforce and 600hp are a set of nine-inch-wide Dunlop slick tires.
Now that Subaru can nearly officially say they have the fastest four-door in the world, what features from the NBR Special (bar the slicks) would you like to see on the road car?
Justin Banner
Instagram: jb27tt
Facebook: racerbanner
Twitter: RacerBanner
Photos: Subaru