Last week, I spent a bit of time with Dino in Yokohama assisting on a couple of feature shoots. During some downtime, I poked my head down a side street just across from where we were shooting and caught a glimpse of an iconic Japanese car in a classic colorway.
Of course, I had to go in for a closer look…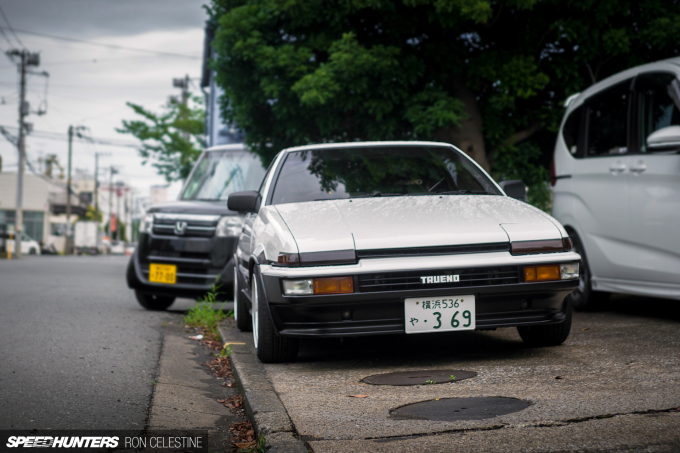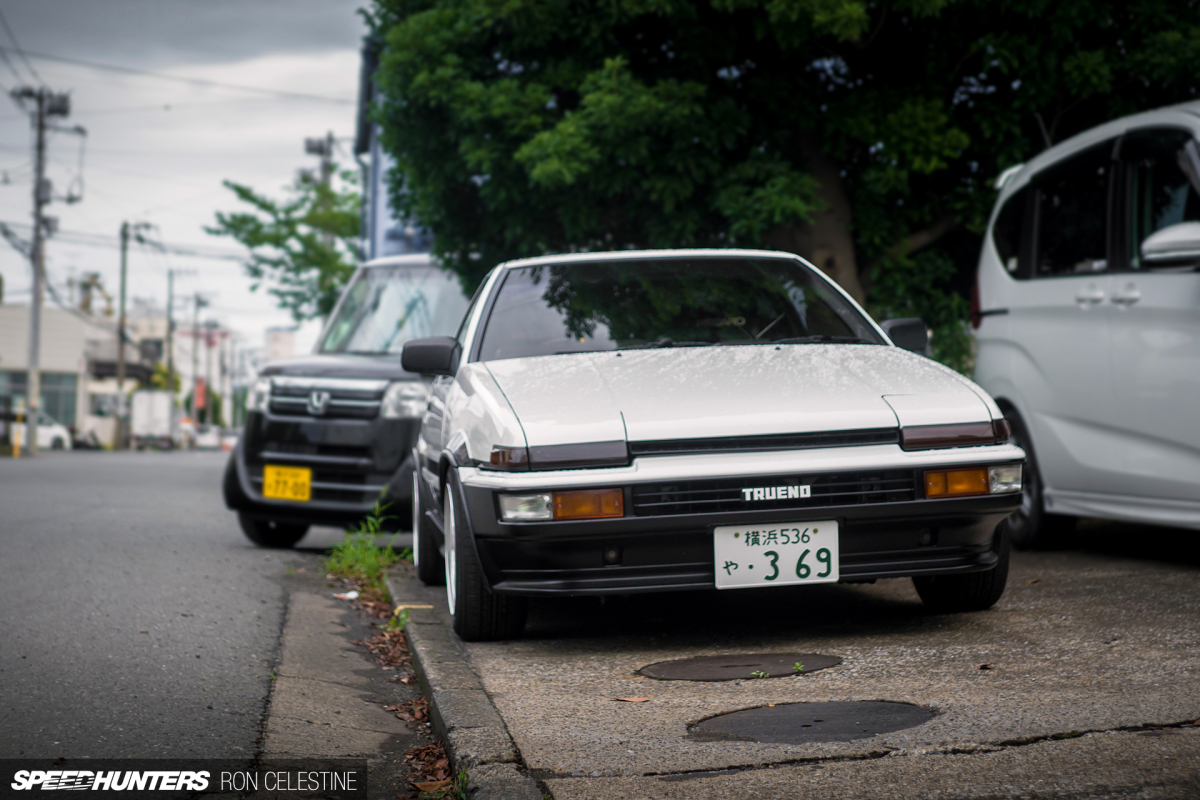 In this day and age of over-the-top wide-body kits and God of War for power under the hood, it's always refreshing to come across something a little more down to earth.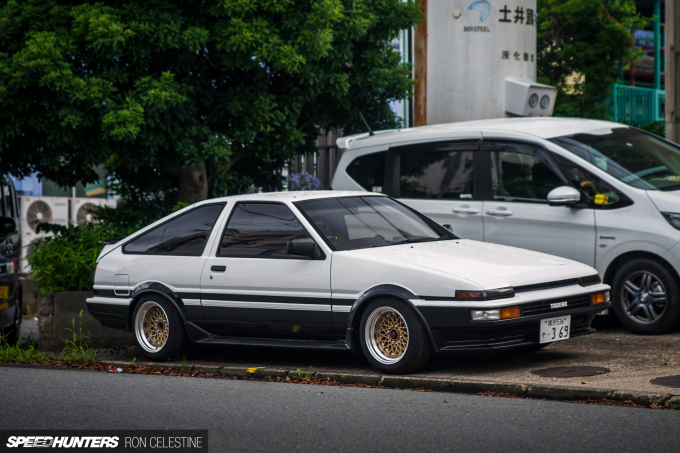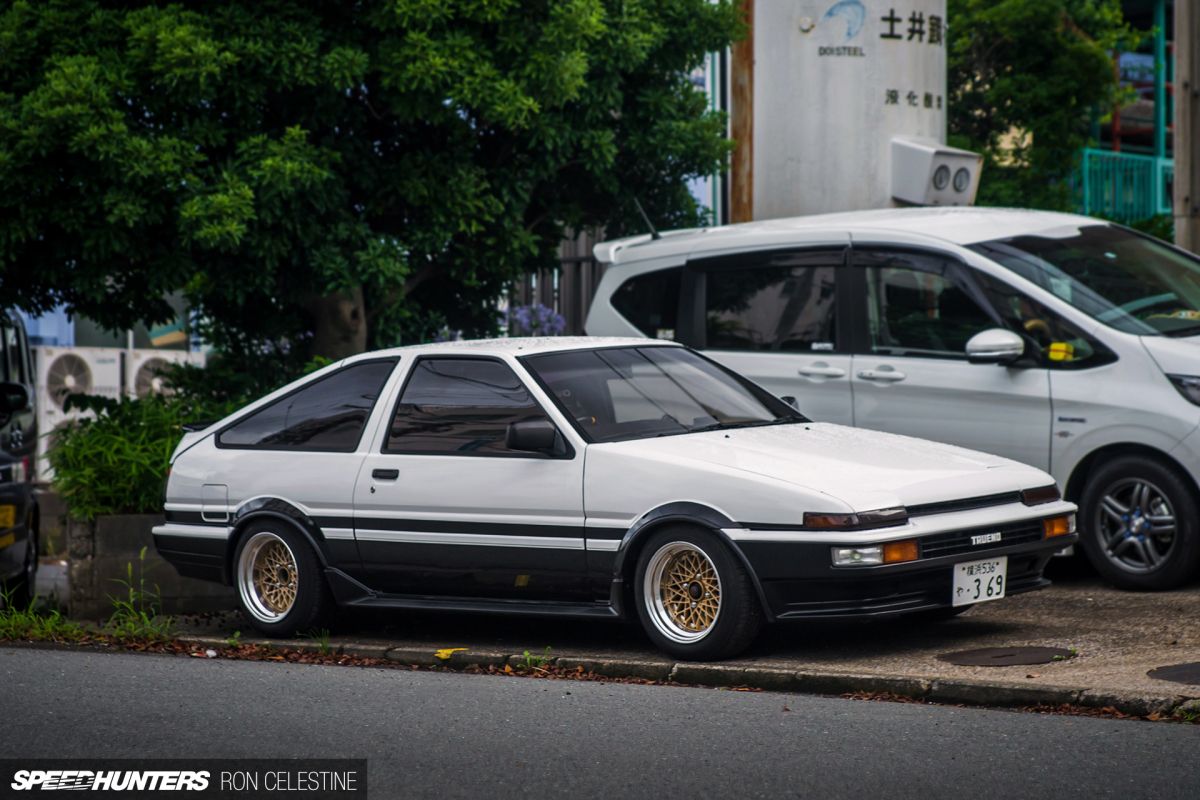 There is a certain beauty in simplicity, and the owner of this kouki AE86 Toyota Sprinter Trueno has absolutely nailed it. Nothing has been done to disrupt the car's original '80s body lines; a simple suspension drop is all that was required to give it a more purposeful look.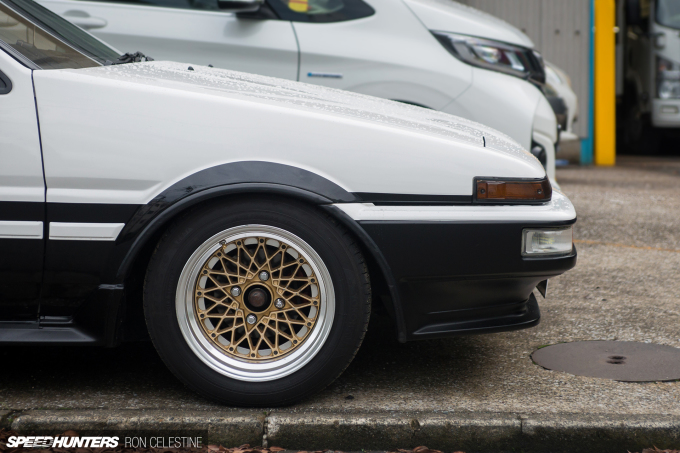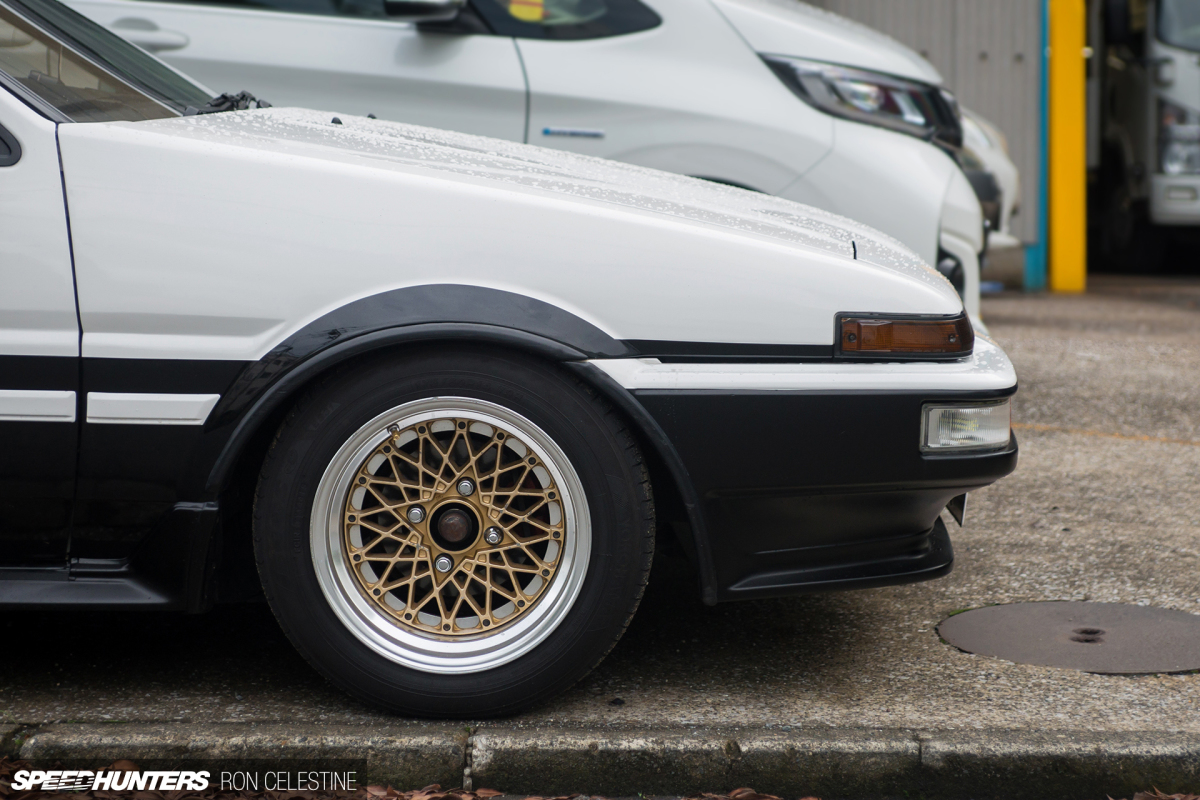 Many would argue that 14-inch is the perfect wheel diameter size for a Hachiroku, and in this instance gold SSRs go so well with the panda paint scheme.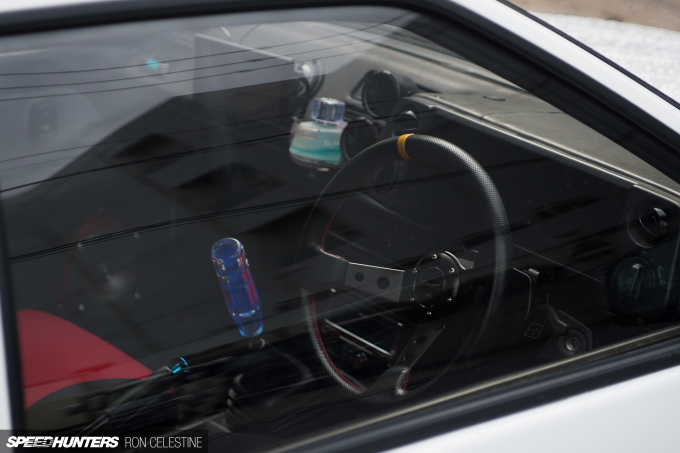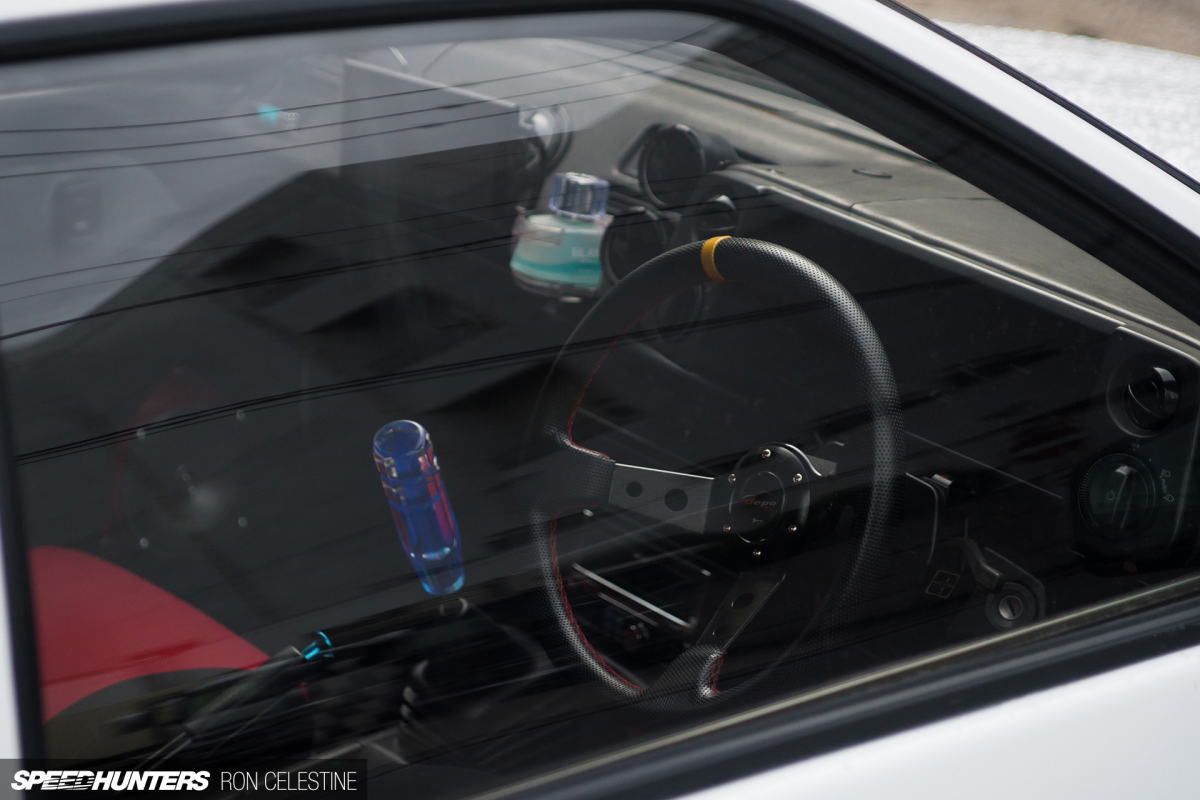 The interior was a little more busy with gauges, an A/V system, extended shift knob, and a deep-dish steering wheel among other things. The Cusco spin-turn knob is a pretty good sign that the owner likes to get the 86 sideways.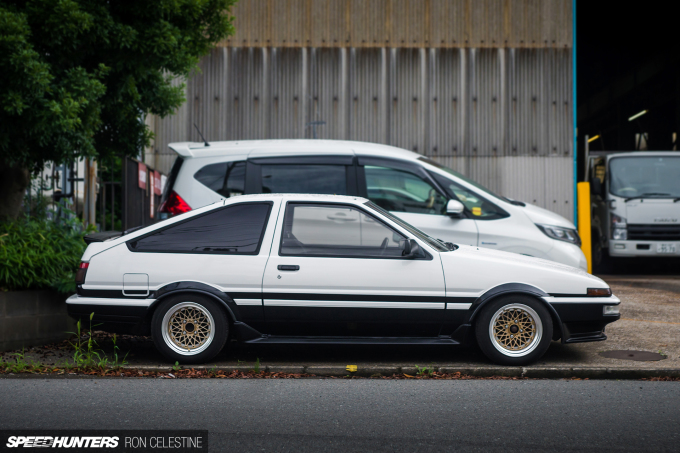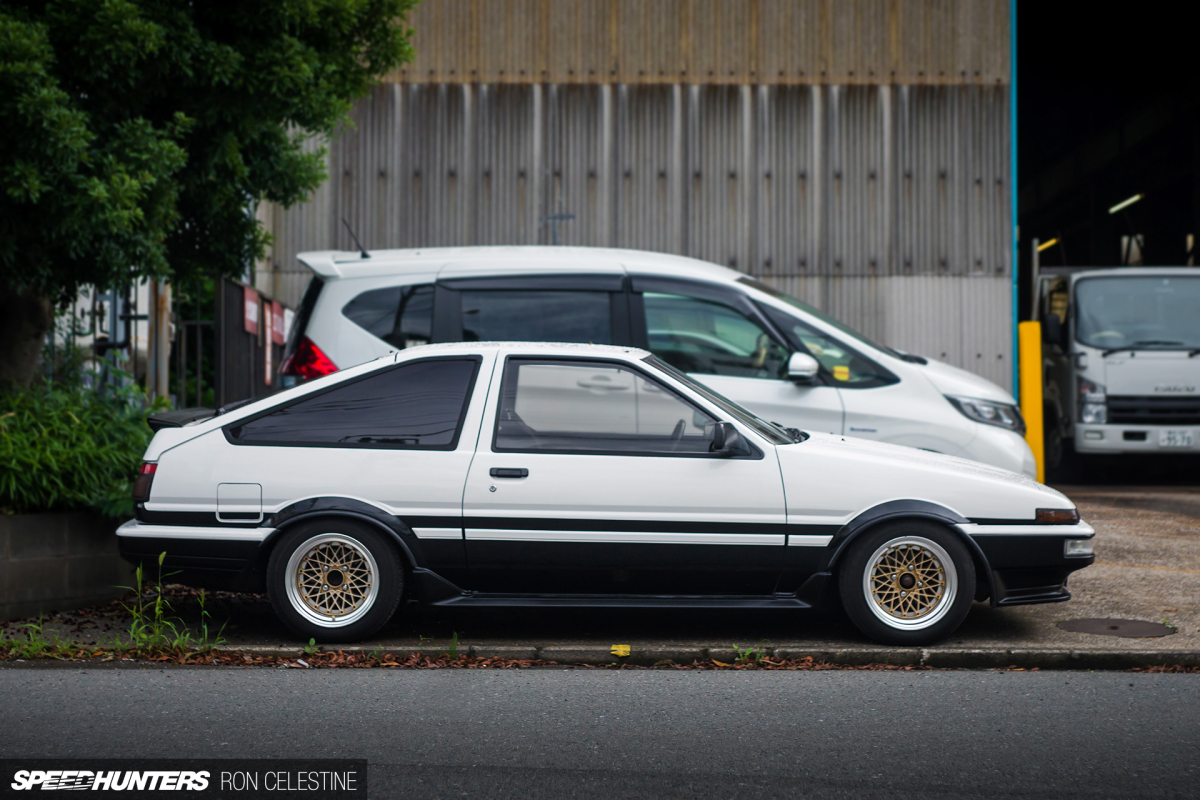 Japan is a real treasure trove for random car finds, and although this Toyota only appeared to be mildly modified, it was a pretty clean example that I'm sure Takumi Fujiwara would be proud of.
What memorable parked-up cars have you come across in your travels? Let us know in the comments section below!
Ron Celestine
Instagram: celestinephotography