Something For Everyone
Being niche is a tricky thing to do successfully. The annual 86Fest was doing well at it, but then there was a revelation: Why not open it up to more cars?
The thought came to Antonio Alvendia, the founder of 86Fest and long-time Speedhunters associate, after he invited Global Time Attack to join last year and host an official Pro Am round at Auto Club Speedway in Fontana, California. With so many cars showing up for just GTA, he knew it was time to expand 86Fest and create MotorMassive for 2017.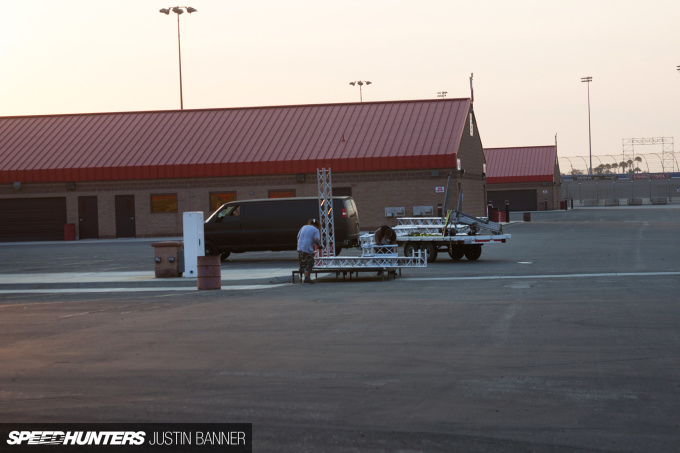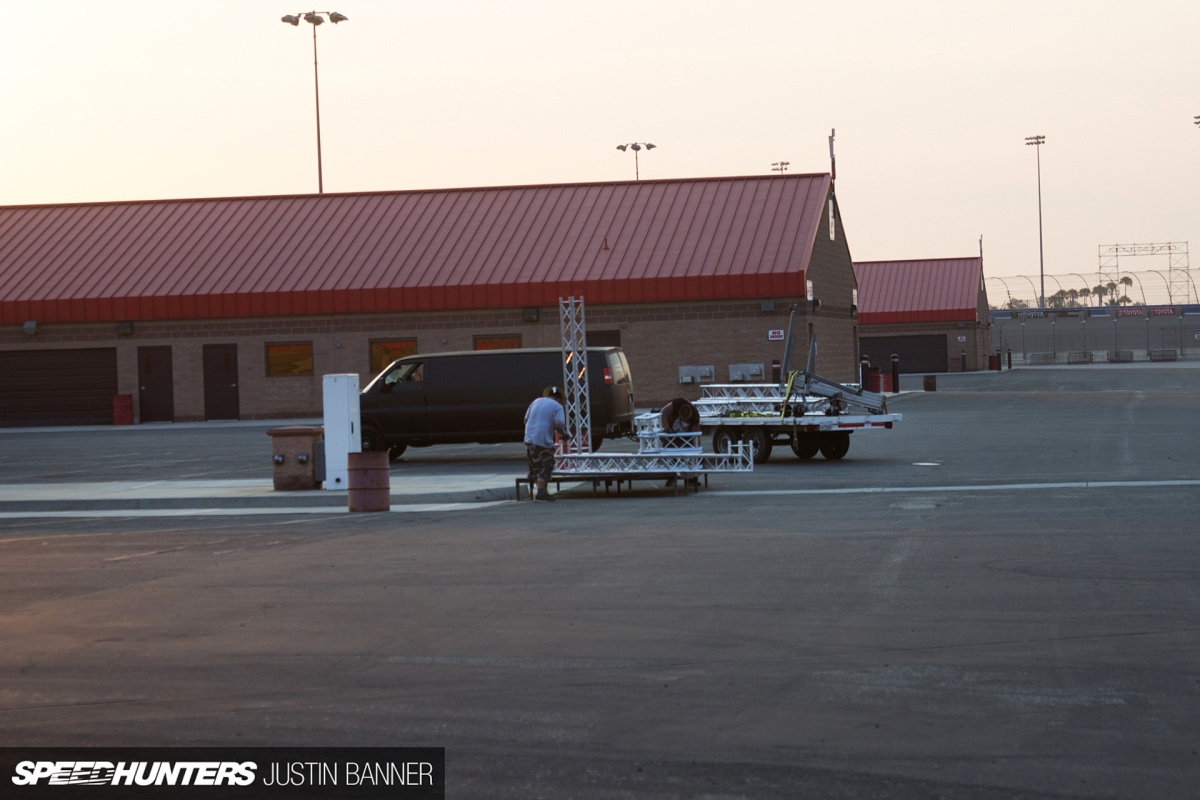 I pulled double duty this year, talking on the mic for the GTA sessions and then heading down from the tower with my camera in hand to do some Speedhunting for this story. That also meant my day as started early in the morning, assisting GTA during setup where I could, and then helping drivers who were taking part in the Pro Am round and in the 86Fest and MotorMassive track day sessions.
I must say that opening the event to different cars outside the 86-ers and making MotorMassive works well especially for our coverage as we invited a few cars that we've covered in the past with a Speedhunters Live component that we're keen to build on in the future.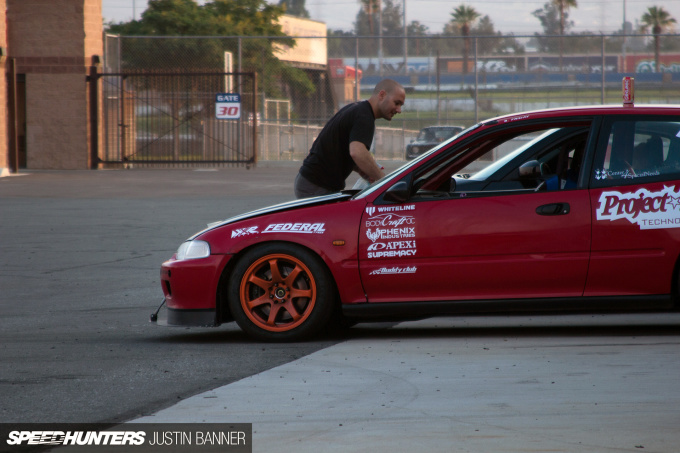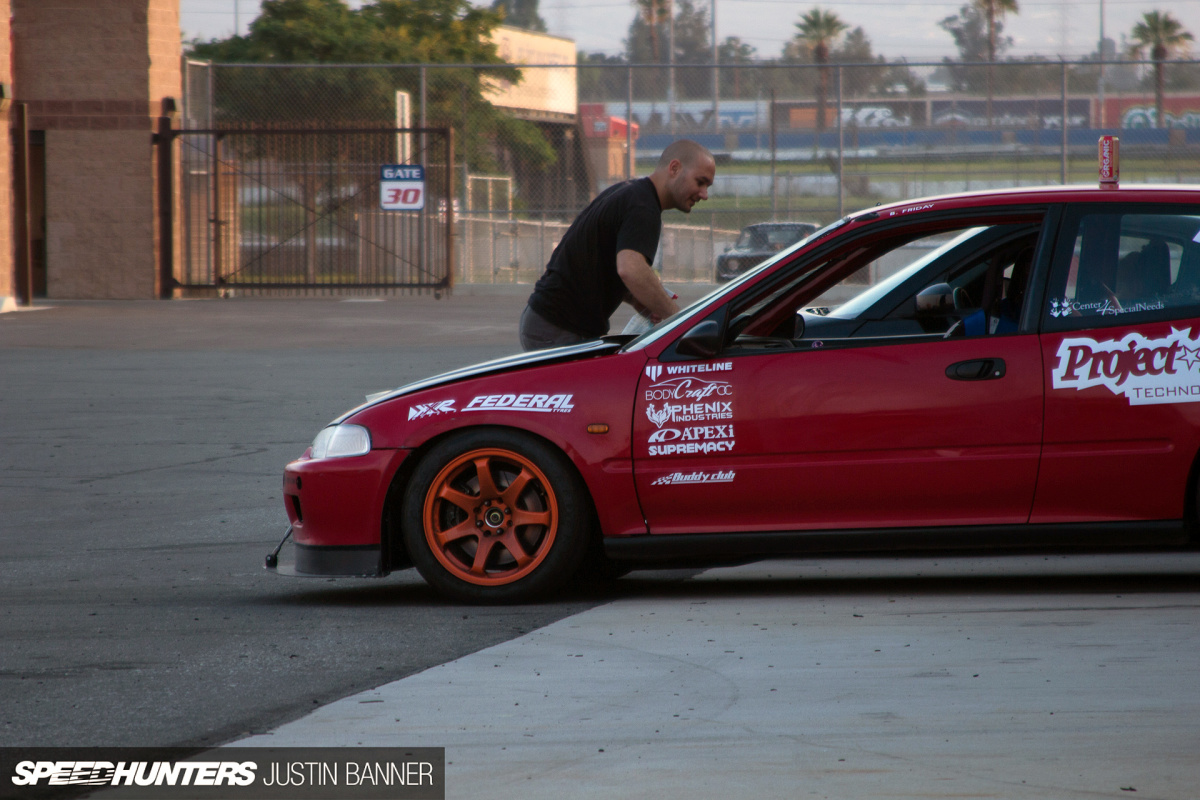 What's great is that Antonio and his team have continued to make this more than just a car show. This year, the event included a track day for 86Fest and MotorMassive attendees if they wanted to do more than just show off their cars. There was also the autocross set up by timing veterans JayCom Services, where drivers of all skill levels could come out and play or drift, as we saw a few of them do.
So what did I find in my travels through the event? Plenty!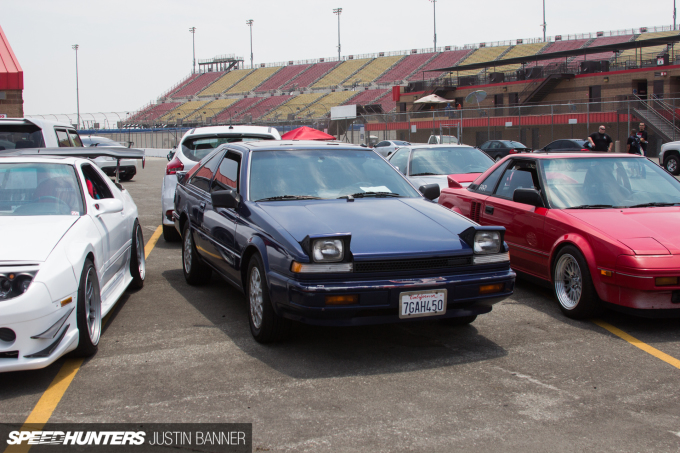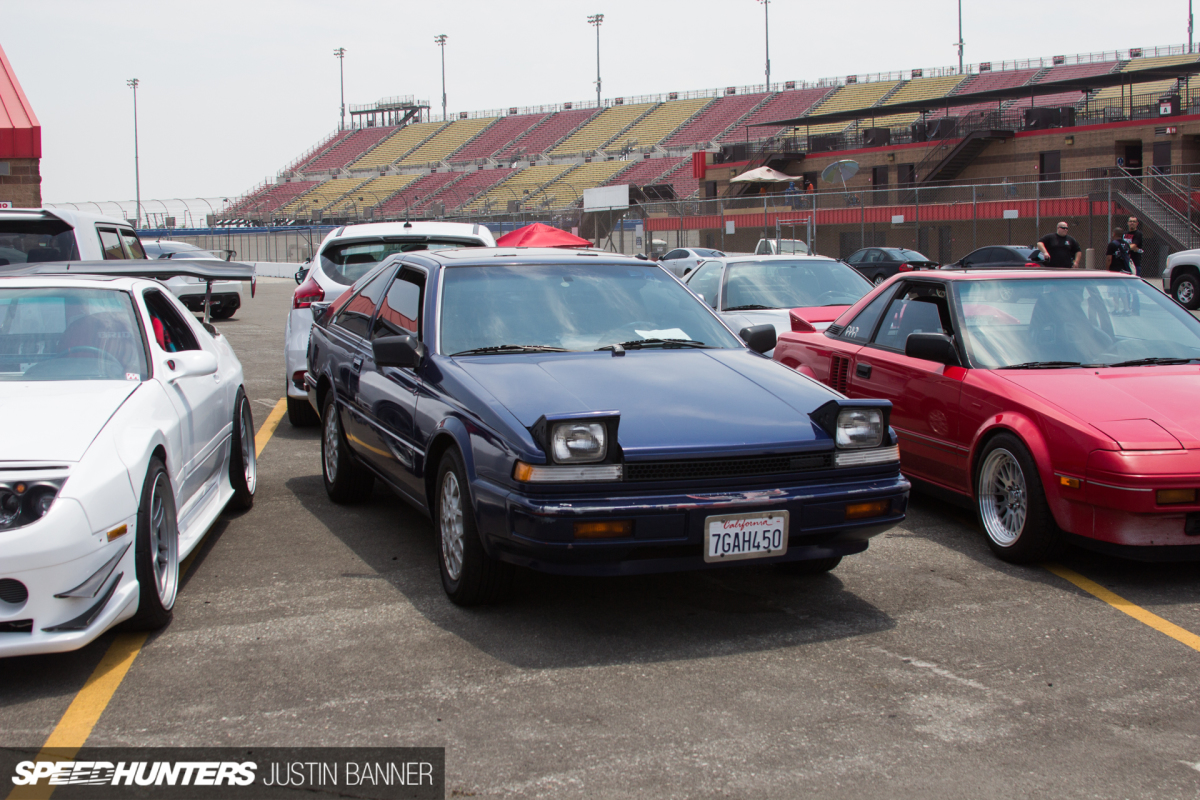 No, it's not an AE86, but I grabbed a photo of this car because I have a small history with the Nissan 200SX, both in the B14 front-wheel drive variant and the S12 rear-wheel drive model you see here. I didn't peek to see if this was the IRS model or if it was the older solid axle version, but the turn signals tell me it's an earlier version that could go either way. If this has or was originally a turbocharged 1.8-liter CA18ET it was IRS. If this has the 2.0-liter CA20E, it's solid axle. Eventually, in 1987 the CA18ET was dropped in favor of the VG30E V6 and the solid axle would also disappear with all models having IRS.
Another old Nissan I got a look at was this Datsun 1900 pickup in the Motegi Wheels booth. It was not only sporting an updated set of wheels but also showing off its blacktop SR20DET swap. I bet this one would be fun to take out on track.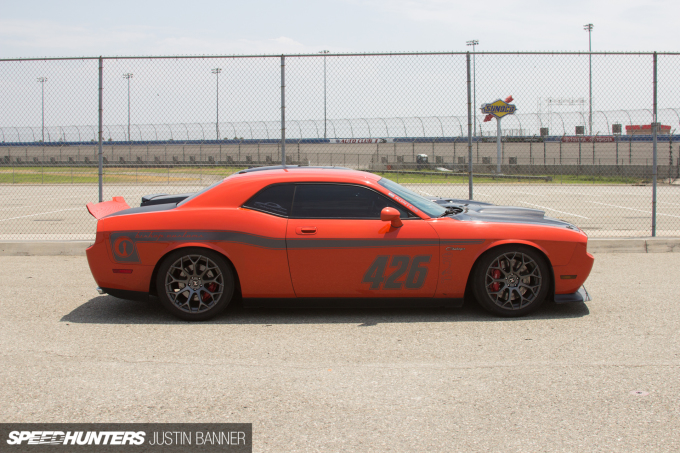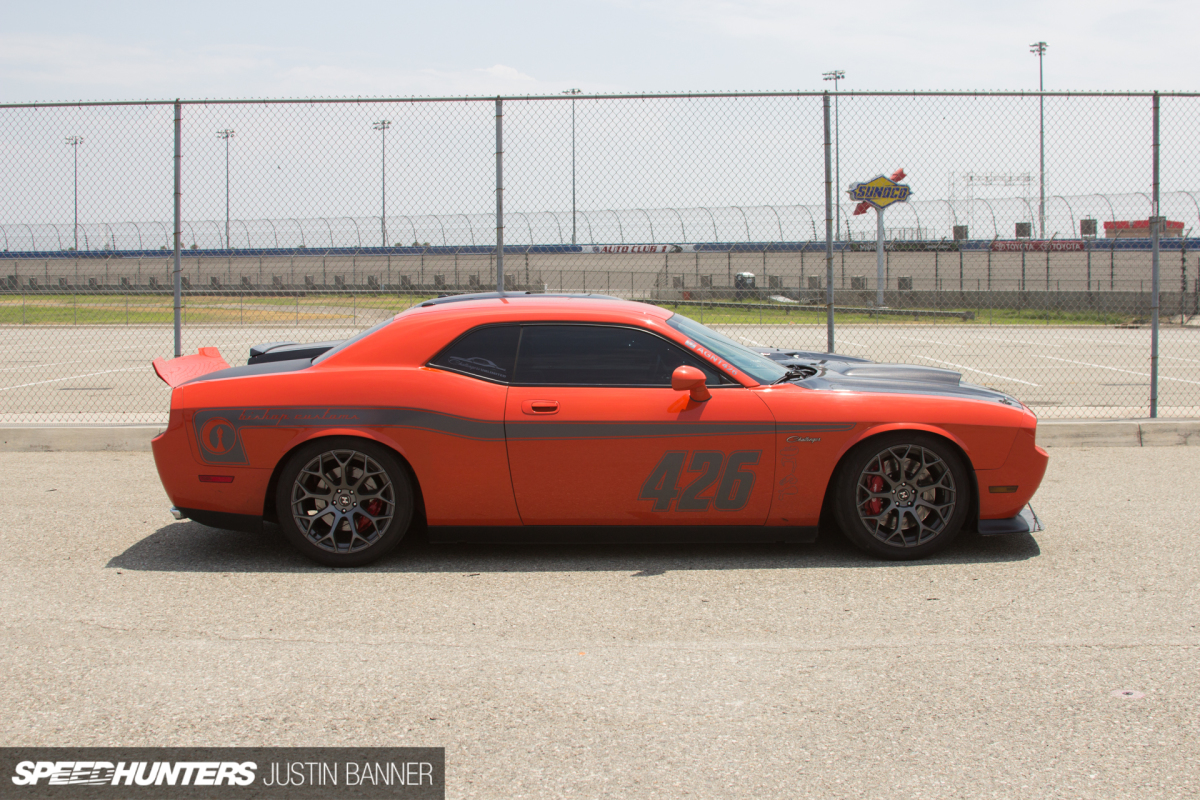 I got a few pictures of this Dodge Challenger SRT owned by Michael Eck, president of Challengers Unlimited here in SoCal. The Speedlogix carbon ram air hood really stood out and was what actually caught my attention in the first place. You don't normally see a hood with a scoop like that on a road course car, but it looks like one that would be fun to drive. The '426' billboarded on the sides are a reference to taking the 392ci V8 that normally comes in the SRT and stroking it out to 426ci through changing the rods, pistons, and crankshaft. It's a huge improvement for the engine as you get a better rod-to-stroke ratio with the 4.090-inch bore.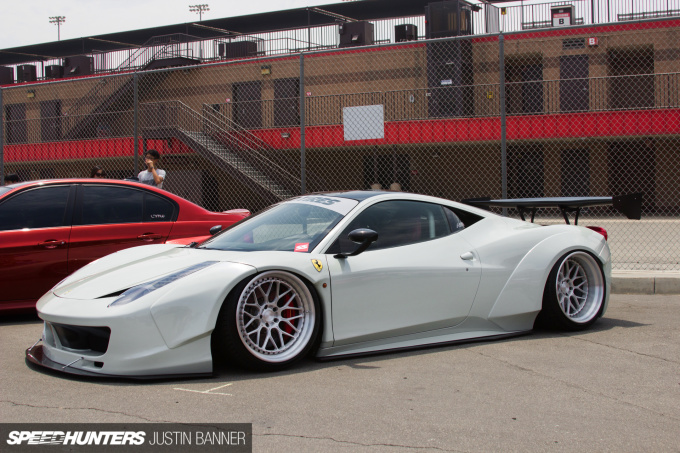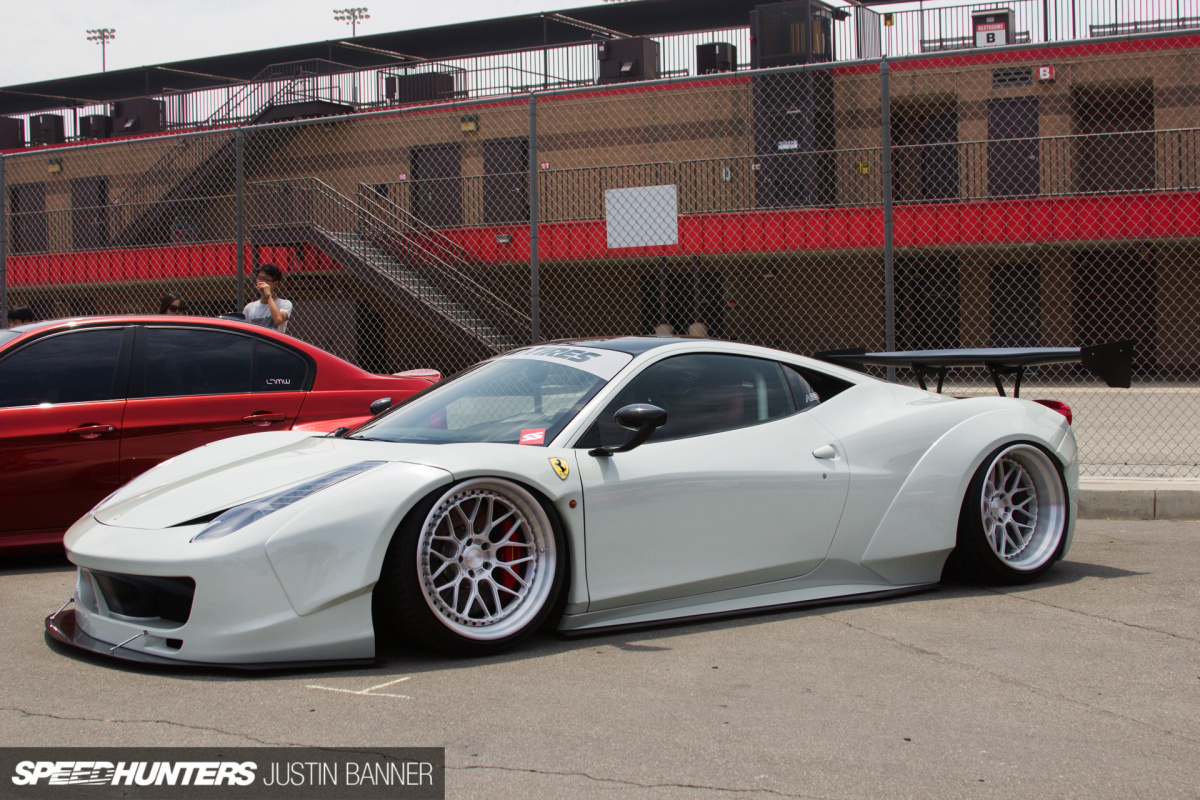 Now, normally, a Ferrari 458 with a wide-body kit would be looked down upon because most owners wouldn't track it. Not this guy – he drove it later in the day during the MotorMassive track outing. You must give it up for someone who isn't afraid to take their car out on a race track, but for this guy to do it in this car was impressive. It wasn't all that fast, but that was due to a lack of grip.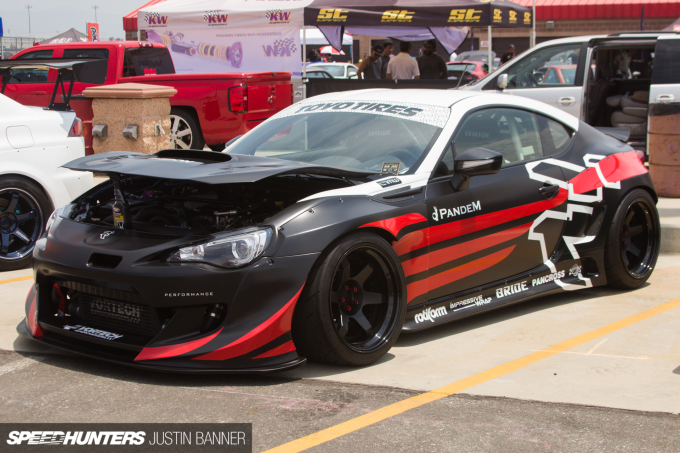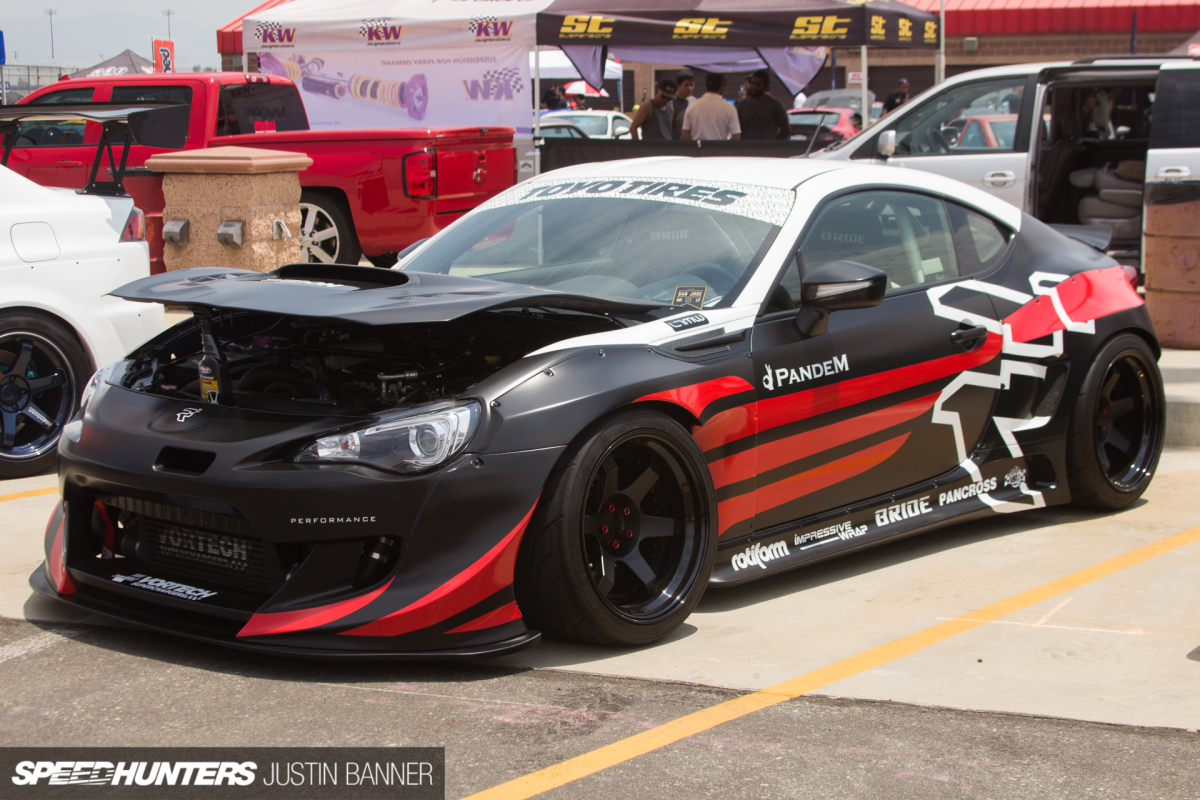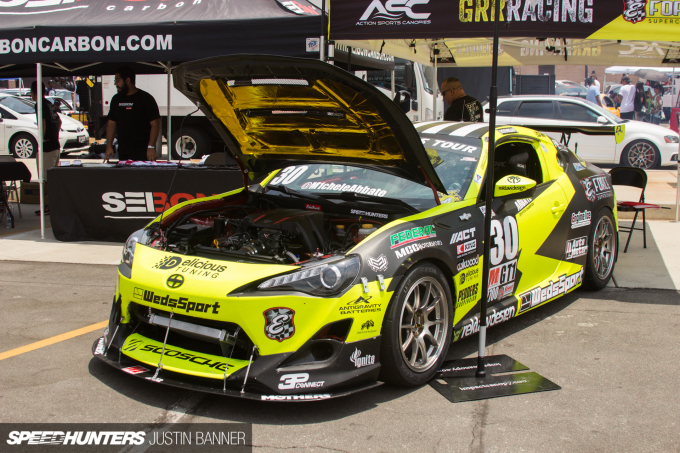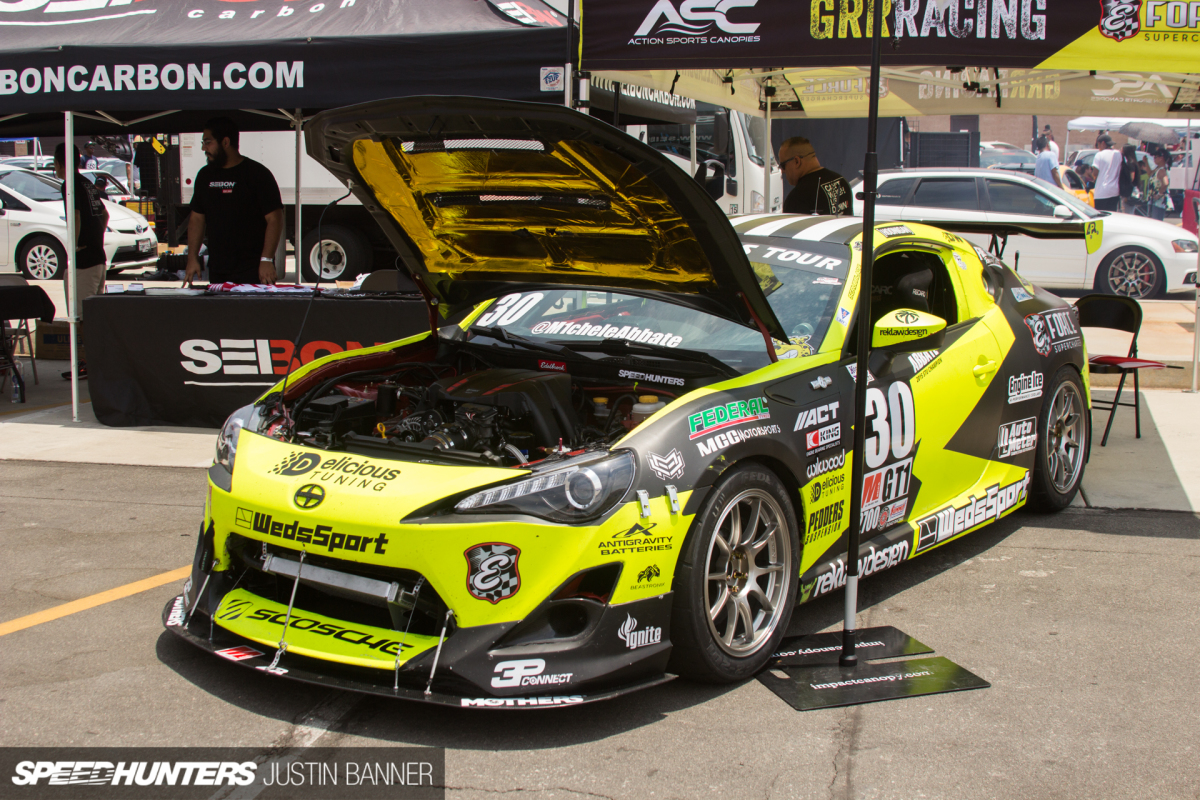 While 86Fest wasn't standalone anymore, that didn't mean the 86s didn't show up in numbers. There were plenty of ZN6s and AE86s out in both show guise and track ready preparations. We even saw Michele Abbate in the Seibon booth with her GRRRacing FR-S that competes in the SCCA Majors Tour. She would also eventually take it out on track to run in the 86Fest track event for some fun runs. I've known Michele for almost as long as I've lived in California and know she's got an amazing future ahead of her in road racing. While it's too bad she didn't win the chance to drive the Hoonigan Fiat 124 Abarth Rally Car, it would be weird to not see her in a Toyota/Scion.

Some of the fun things that were happening in the garages beside the Global Time Attack/86Fest/MotorMassive drivers working on their cars was watching these RC drivers drift in their own mini-street circuit. Watching them made me miss owning my own RC car, but then I remember they can also be scaled down to the same expense as owning a full-scale car or truck. That probably wouldn't stop me from owning one, but I've got to get one project done before I start on another.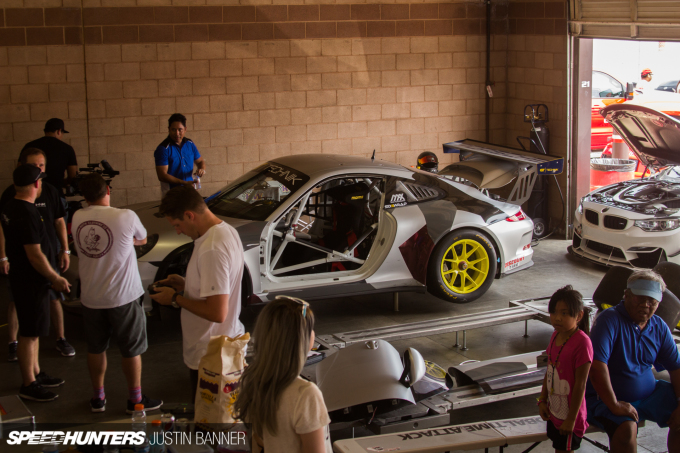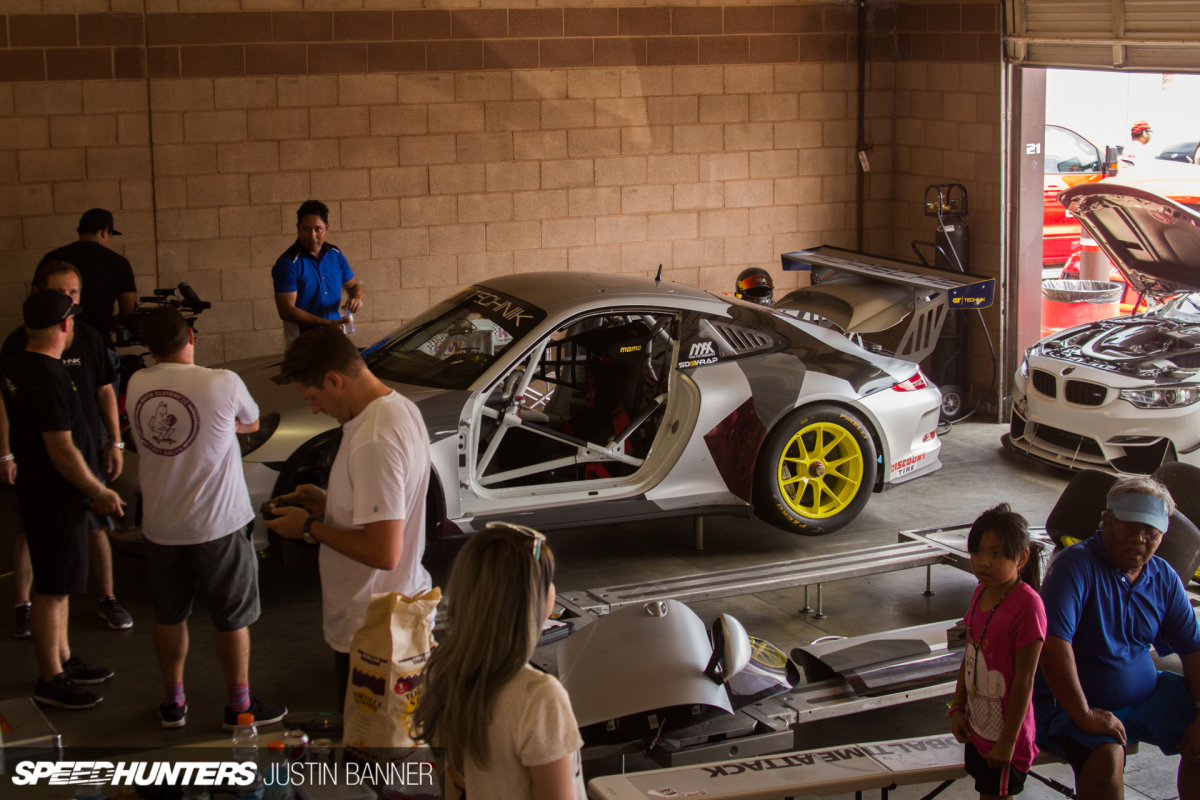 Speaking of action in the garage, I saw this Porsche GT3 that was part of the MotorMassive track group from GT Technik. While the name is new, it turns out the guy behind it isn't. Fabryce Kutyba opened branches of this shop in Irvine, California and in Miami, Florida for race car prep. I might have to make a stop there soon and check it out.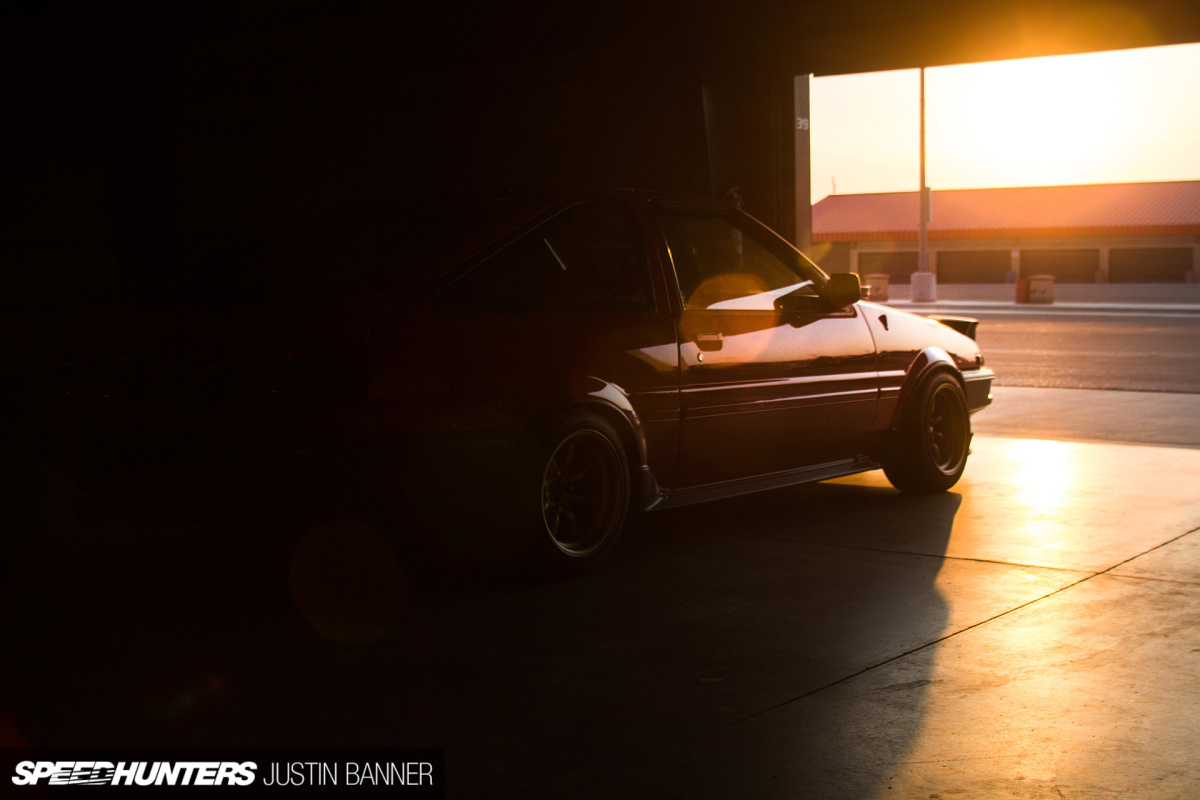 While it may disappoint the diehard 86 fans that 86Fest isn't a separate event anymore, I think overall, it's made for a better show. Having the combination of a track day, a time attack, an autocross, and a car show that was open to all made this year's event a major success. It had something for everyone and is the direction that will make a motorsports and automotive event that much better.
It worked for Gridlife, it worked for The Speed Ring, and now it's worked with MotorMassive/86Fest.
So, with that thought in mind, do you think that more automotive and motorsports events need to trend this way? Should there be more than just racing or a car show and include more entertainment? I think it works out well and broadens the reach of the promoters and the horizons of the fans.
Words & Photos by Justin Banner
Instagram: jb27tt
Facebook: racerbanner
Twitter: RacerBanner
Cutting Room Floor