Location Two
Welcome to Umihotaru Parking Area and the second part of what is arguably the best underground car gathering in Japan – 7's Day.
What this coming together of Mazda rotary fanatics manages to achieve is unlike anything we cover over the course of the year. Are there bigger meets? Probably. Can more rare and exotic cars be found at other spots? Of course, and all the time. But for a one-make, one-engine specific, casual event, nothing tops it.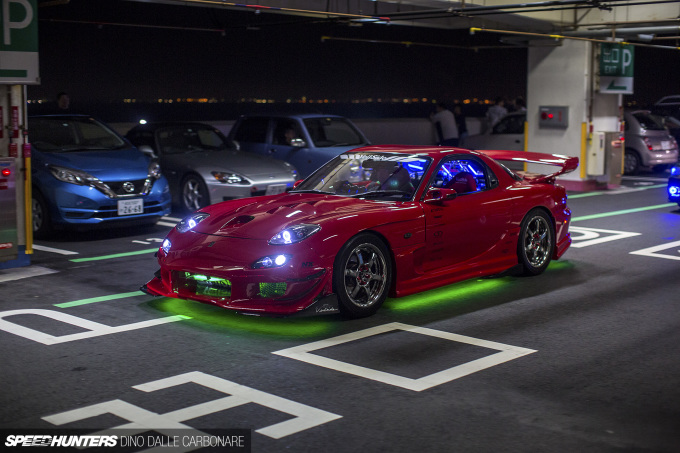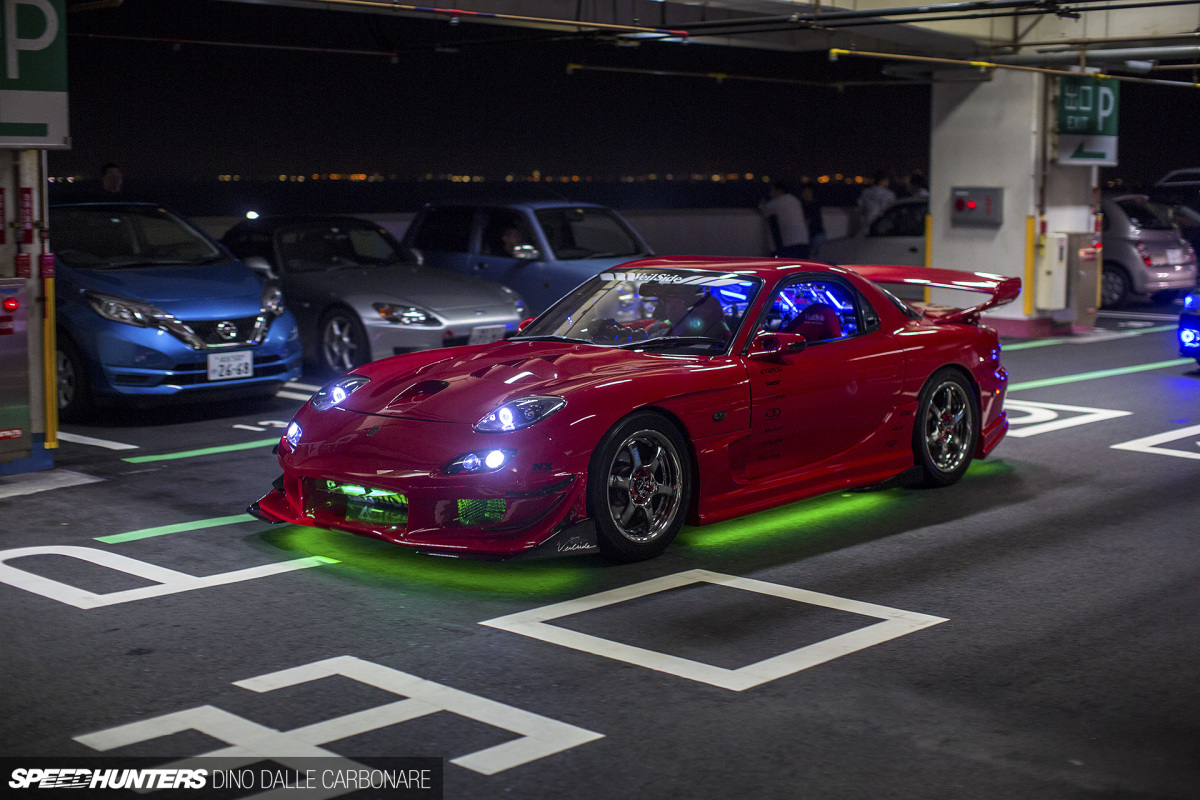 And it's not just the cars, but the atmosphere. At 7's Day you can sense that you're part of something special, a celebration of something that's so close to home for the Japanese. They didn't invent the Wankel engine, but Mazda certainly perfected it, and in doing so created a global following.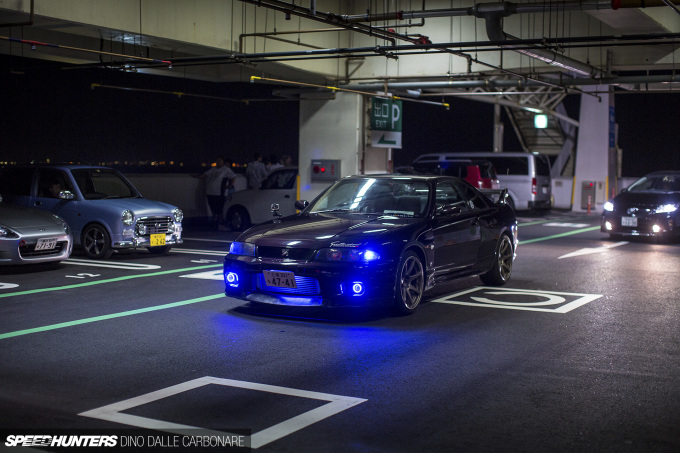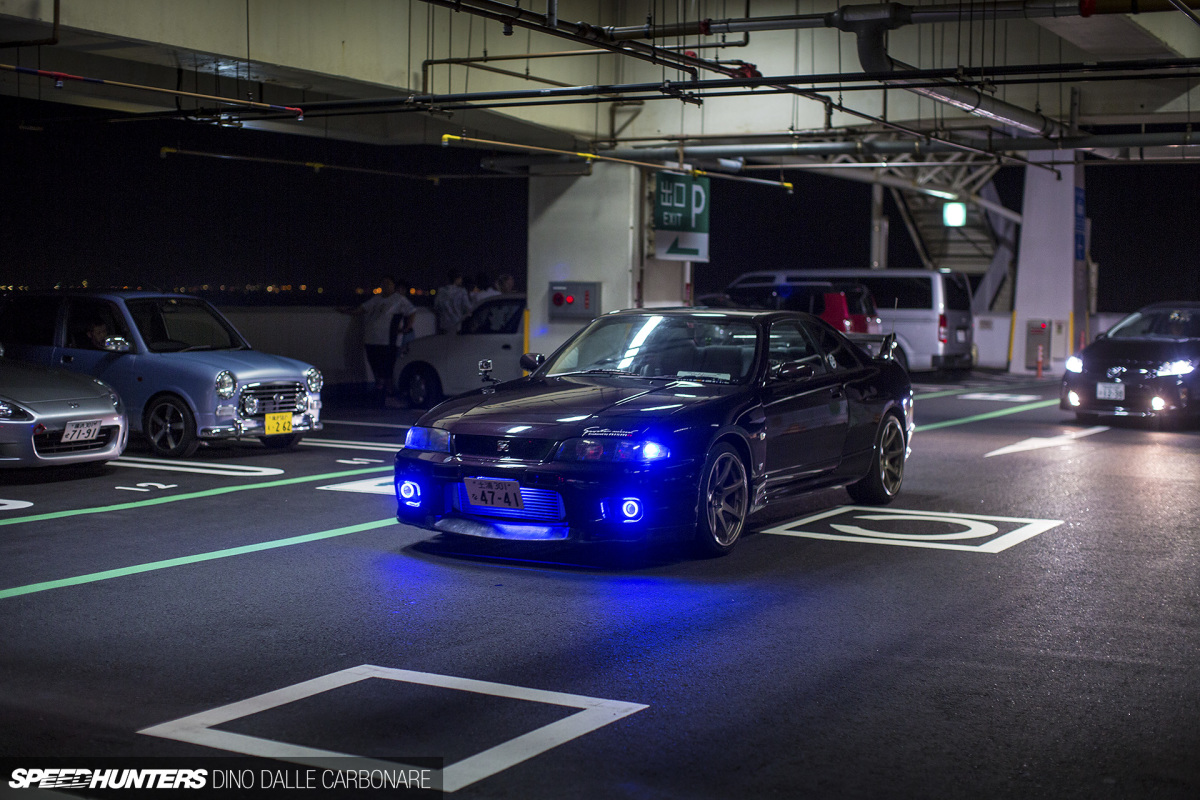 It was cool to check out the comments section from the previous post chronicling the Daikoku PA aspect of the day; your input and opinions always make for fun reading. Something that was touched on was the future of the rotary, or more specifically whether or not there will actually be one. A lot of you believe that the Wankel's inherent issues with fuel consumption and emissions are just too much for current day technology to overcome. If that's the case, Mazda may never be able to give us a rotary successor to the RX-7 (and RX-8), despite teasing us at the Tokyo Motor Show two years ago.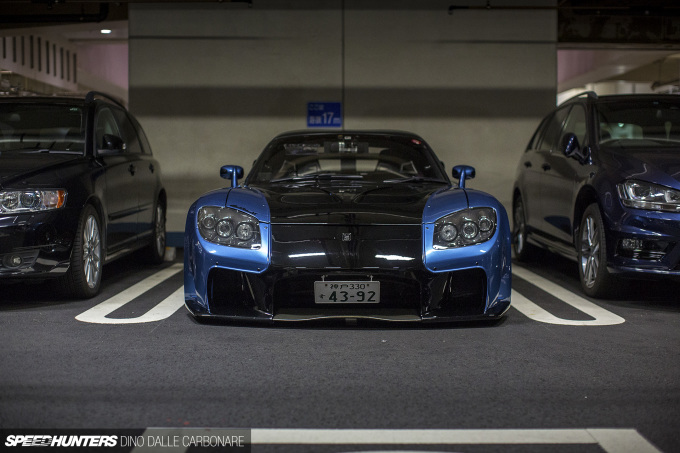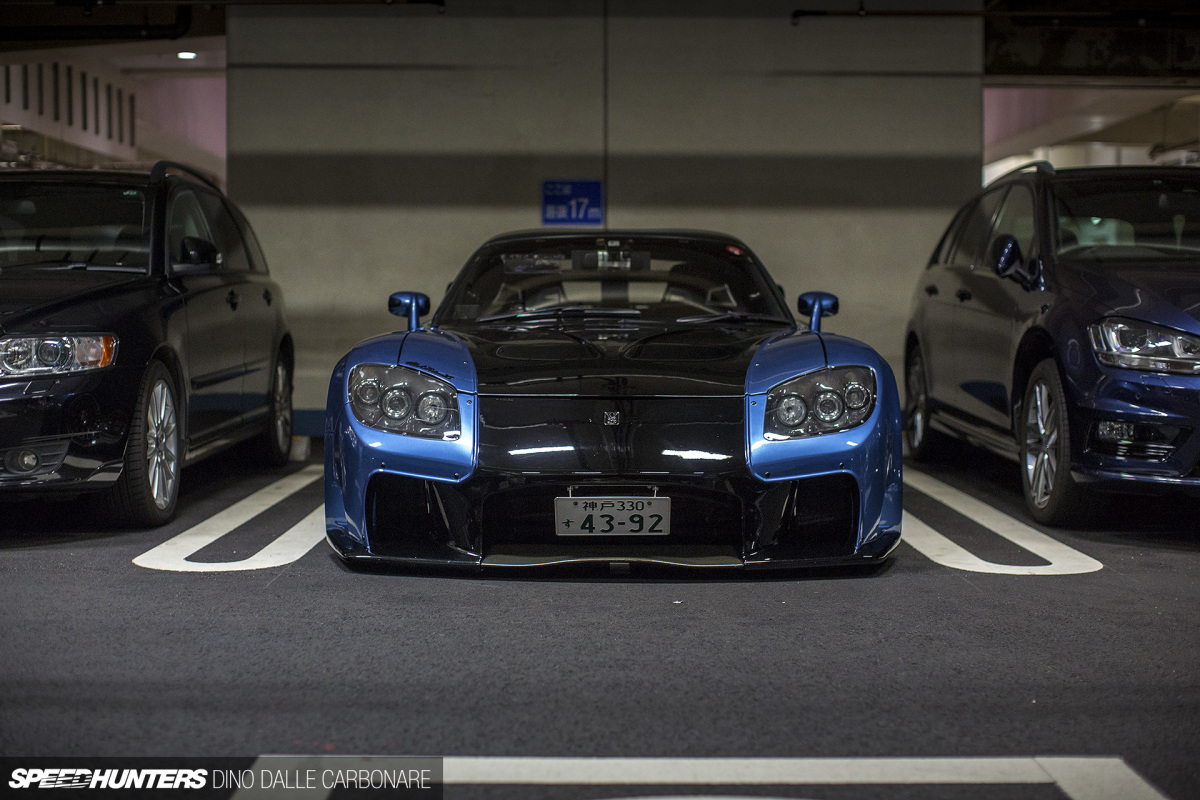 It's hard to come to terms with that possibility, but for now all we can do is just enjoy the part these special machines play in car culture as a whole.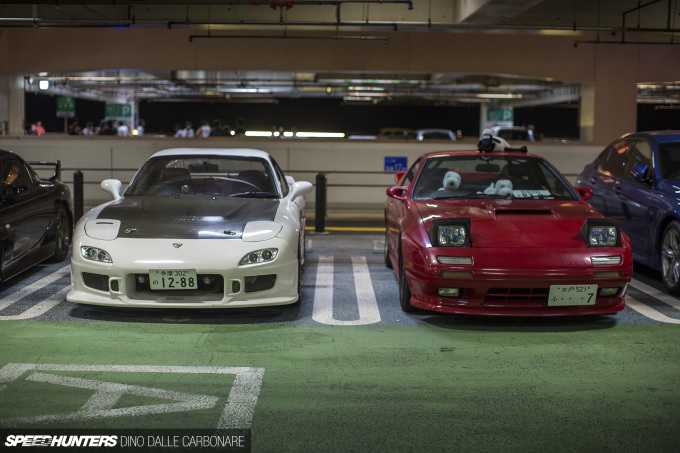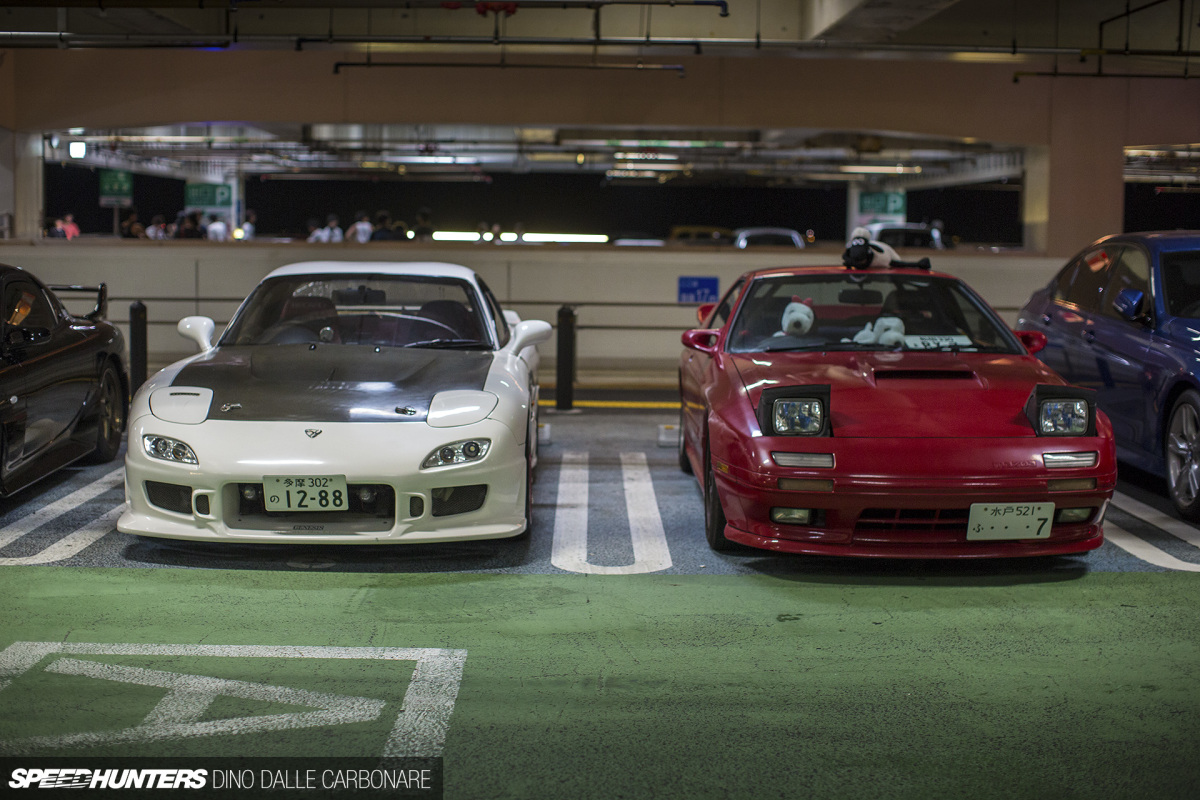 By the time I got to Umihotaru PA, which is located halfway along the famed Aqua-Line right smack bang in the middle of Tokyo Bay, there were already quite a few spots taken up by the migration of cars from Daikoku after the police shut it down. Before I pulled my camera out however, I headed to the convenience store one level up and indulged in some Japanese fast food delicacies. On the menu was sea chicken (that's tuna to me and you) onigiri, a couple of sticks of yakitori, and a refreshing 500ml bottle of Kirin Salty Lychee juice. Yes, that's a thing; Japan has the most bizarre drinks!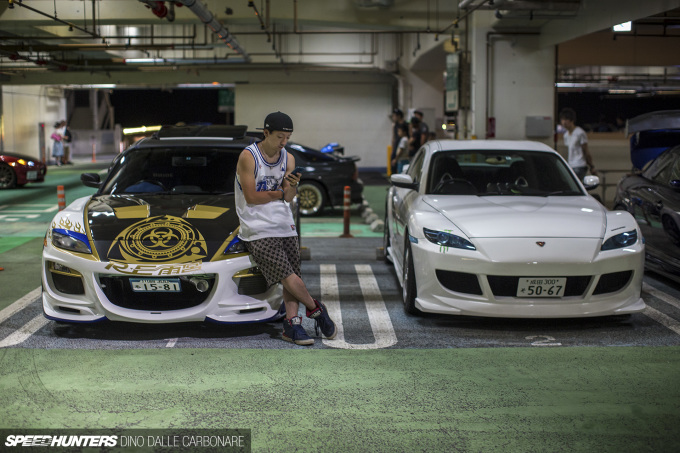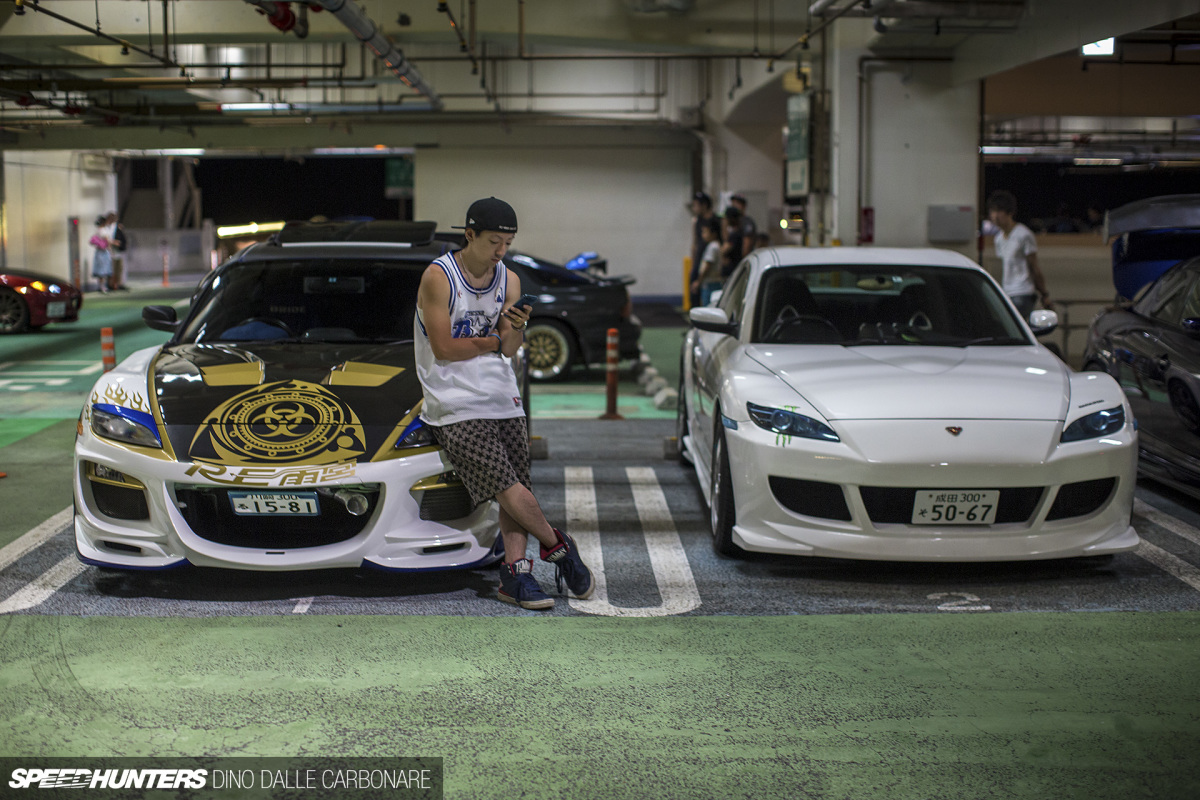 Suitably nourished, it was back to checking out the waves of cars that were making their way in.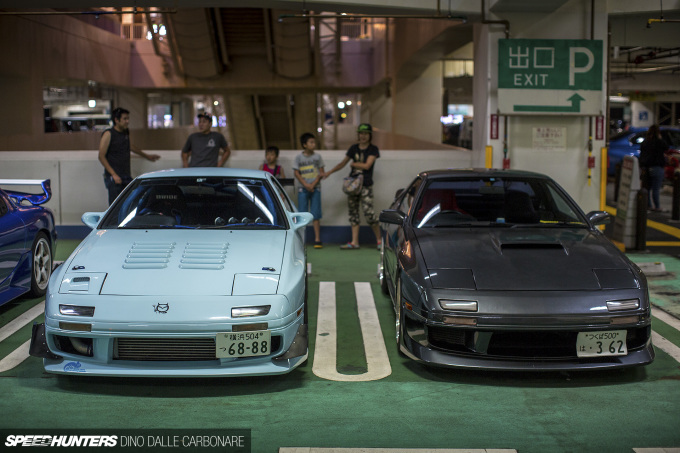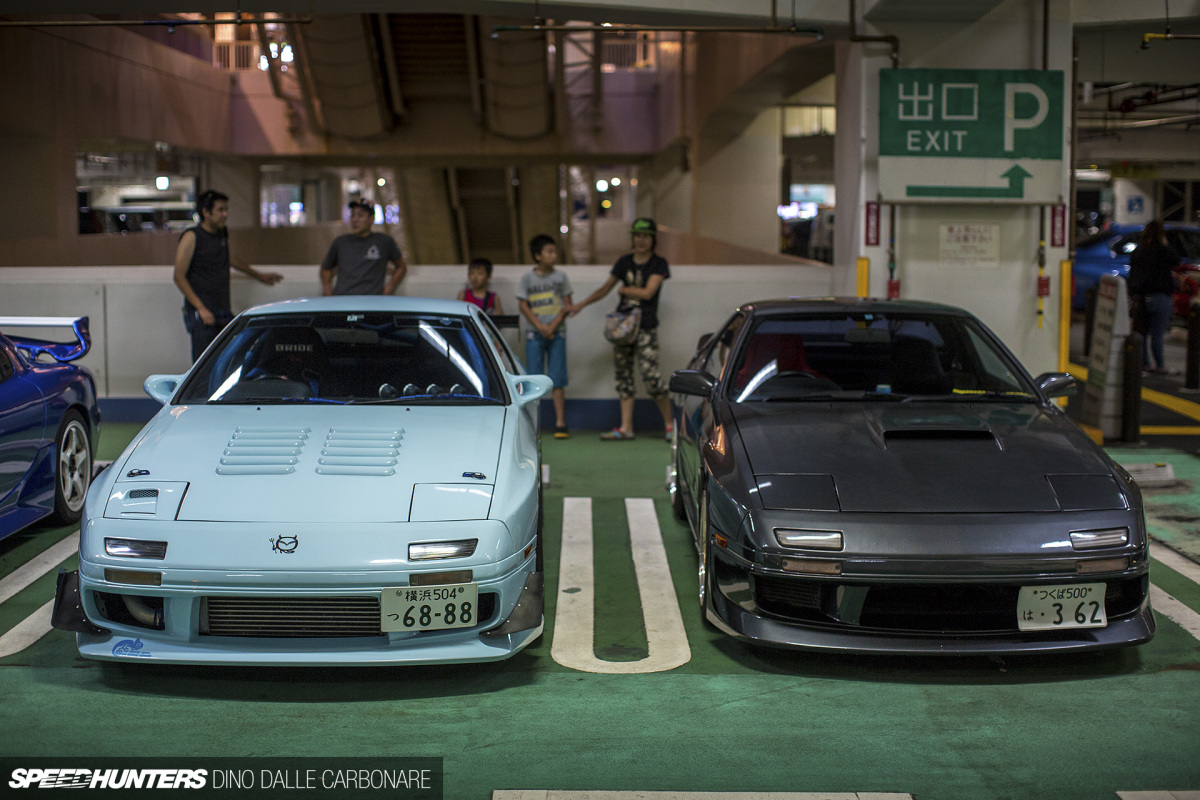 Some of you were annoyed that I didn't show you enough FC3S RX-7s in the previous post; not a problem – here's some. I really like to hear you guys making requests, and of course there was an epic selection of the older-gen RX-7s to check out.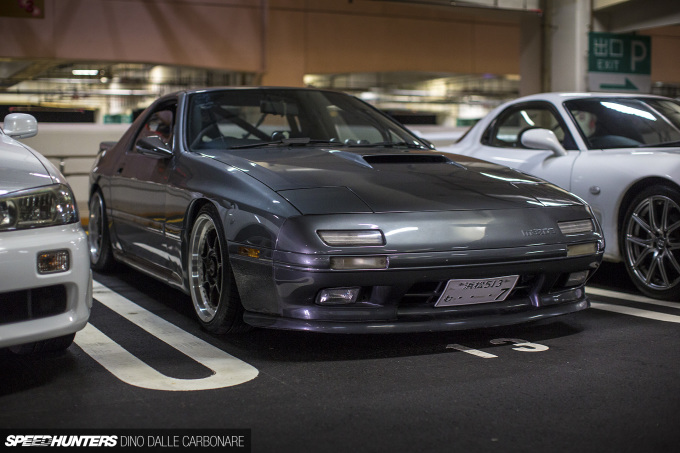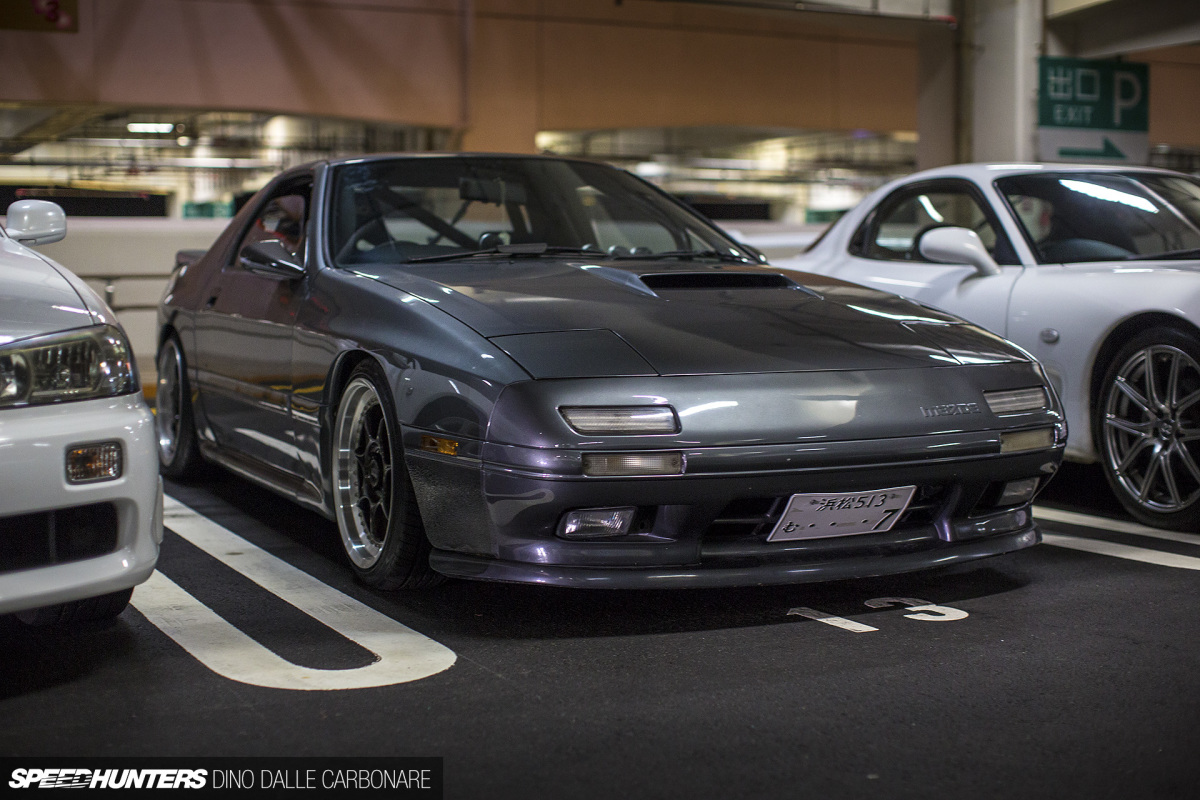 These gems from the '90s still have so much presence.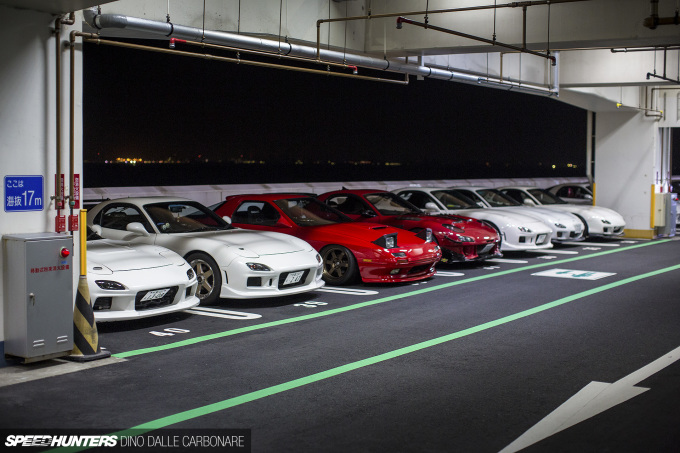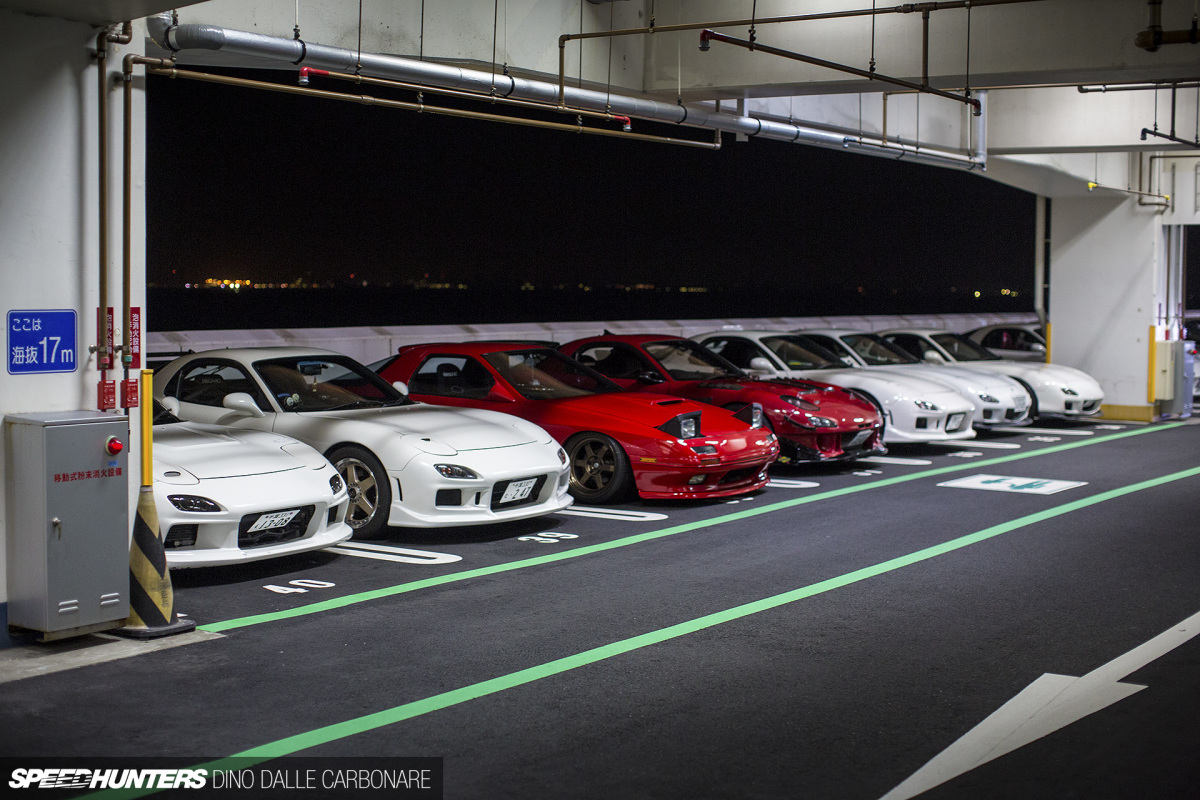 As I walked around, I spotted a few more FCs that hadn't been at Daikoku.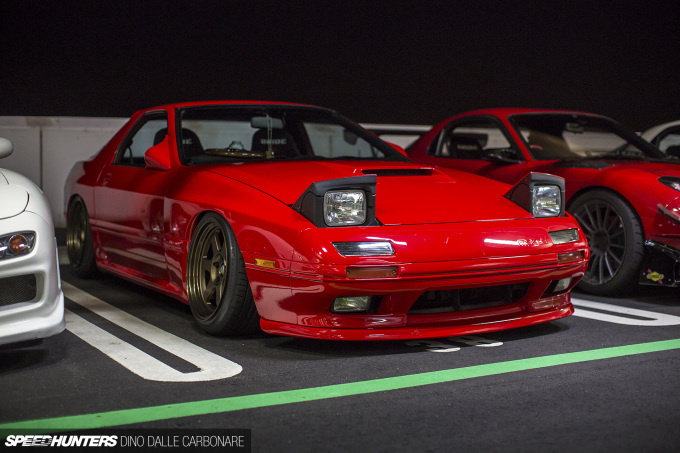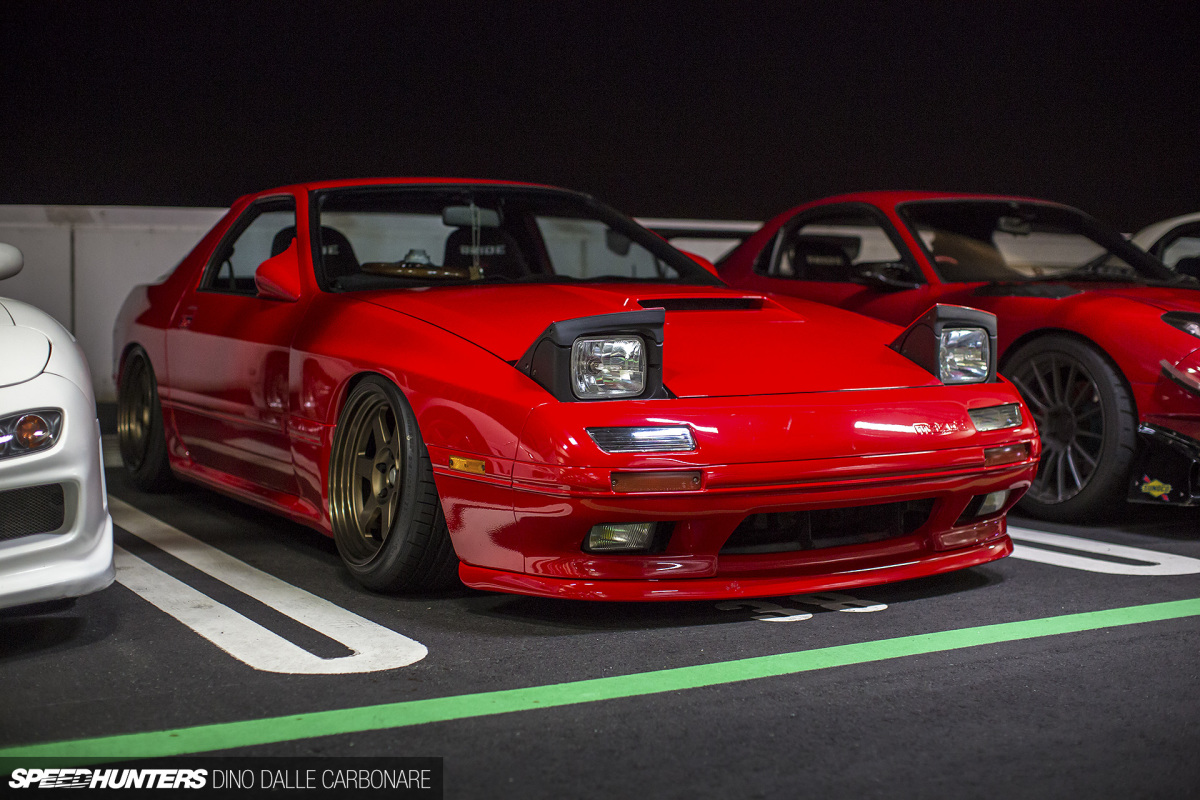 This super-clean example dumped on a set of bronze RAYS Volk Racing TE37Vs was a standout. Remember what I said in the first post about simplicity? It doesn't take much if you select the right parts and modifications.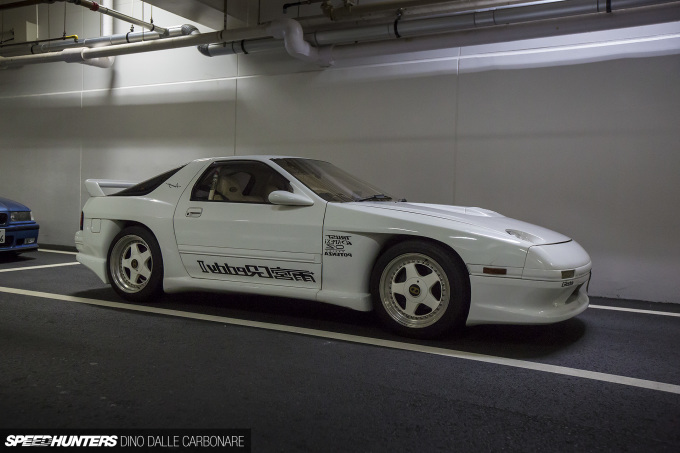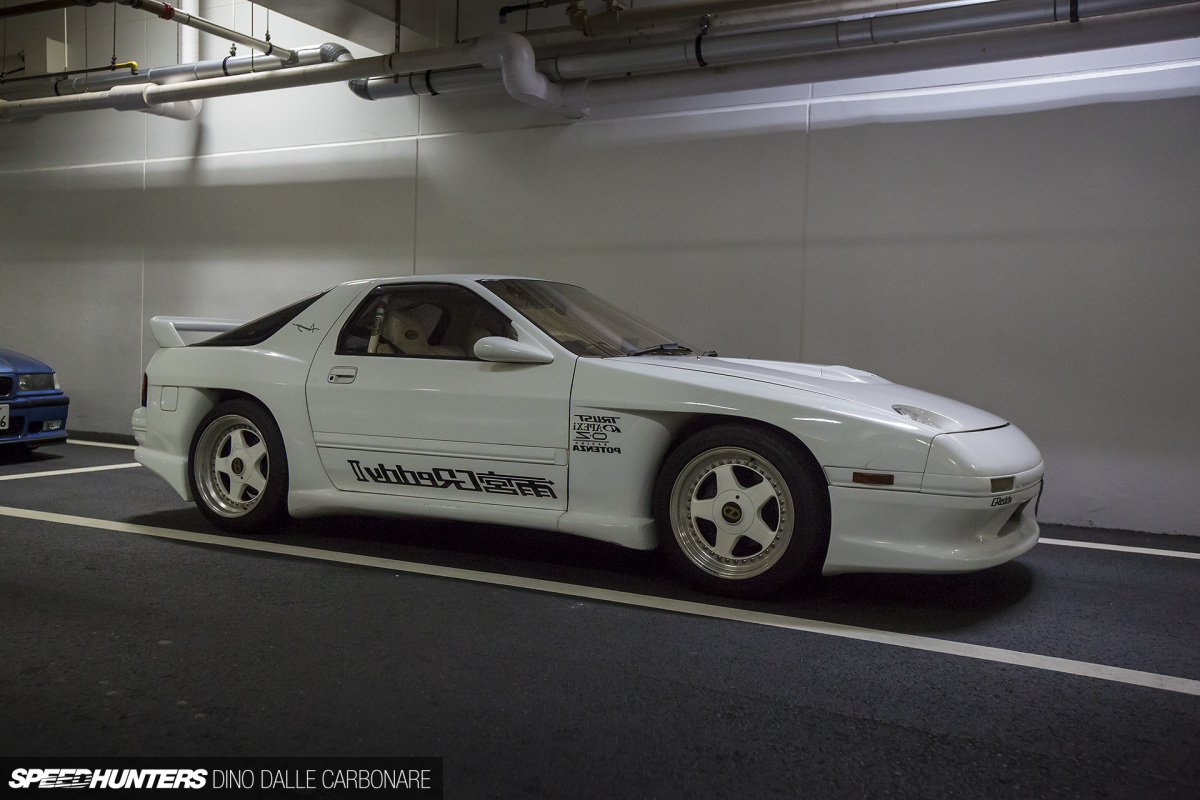 If you want to tap into feelings of nostalgia, check out the original GReddy II demo car complete with Porsche 928 headlight conversion and period-correct OZ wheels. This is a genuine Japanese tuner car from the bubble era, a time when it was all about crazy designs and wild power.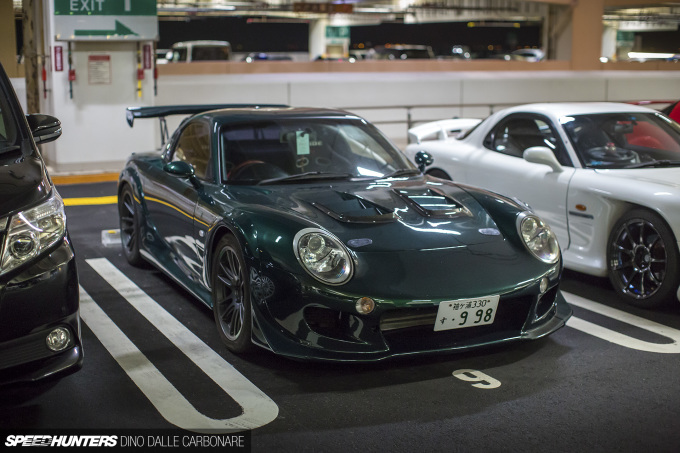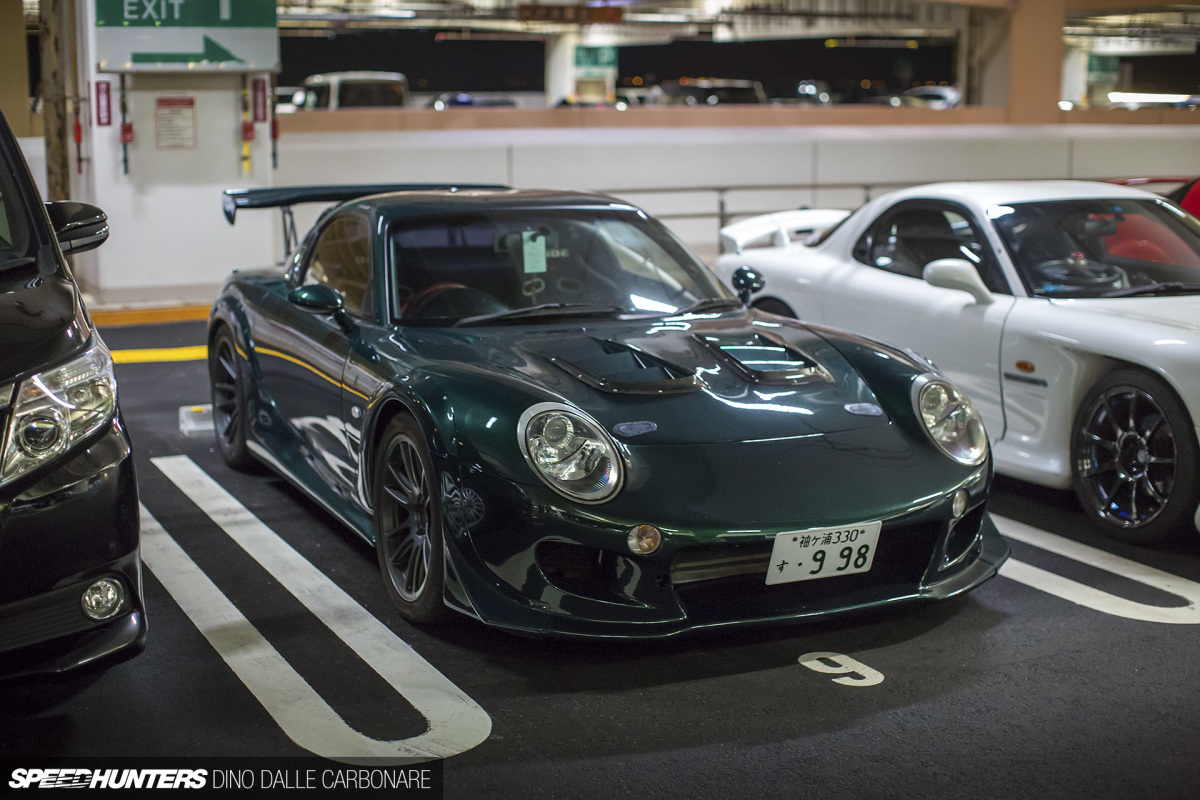 Later on in the evening, I came across this RE Amemiya FD3S complete car with a 997 Bi-Xenon headlight conversion (the white one next to it sported the same swap). It's cool to see how Ama-san has always had a thing for Porsches when drawing inspiration for his kits.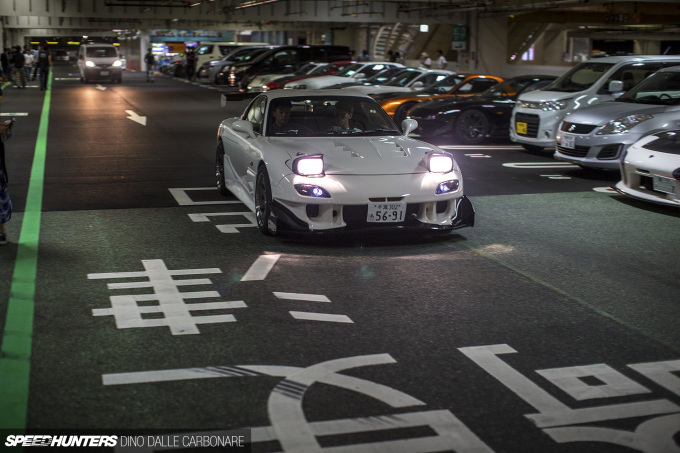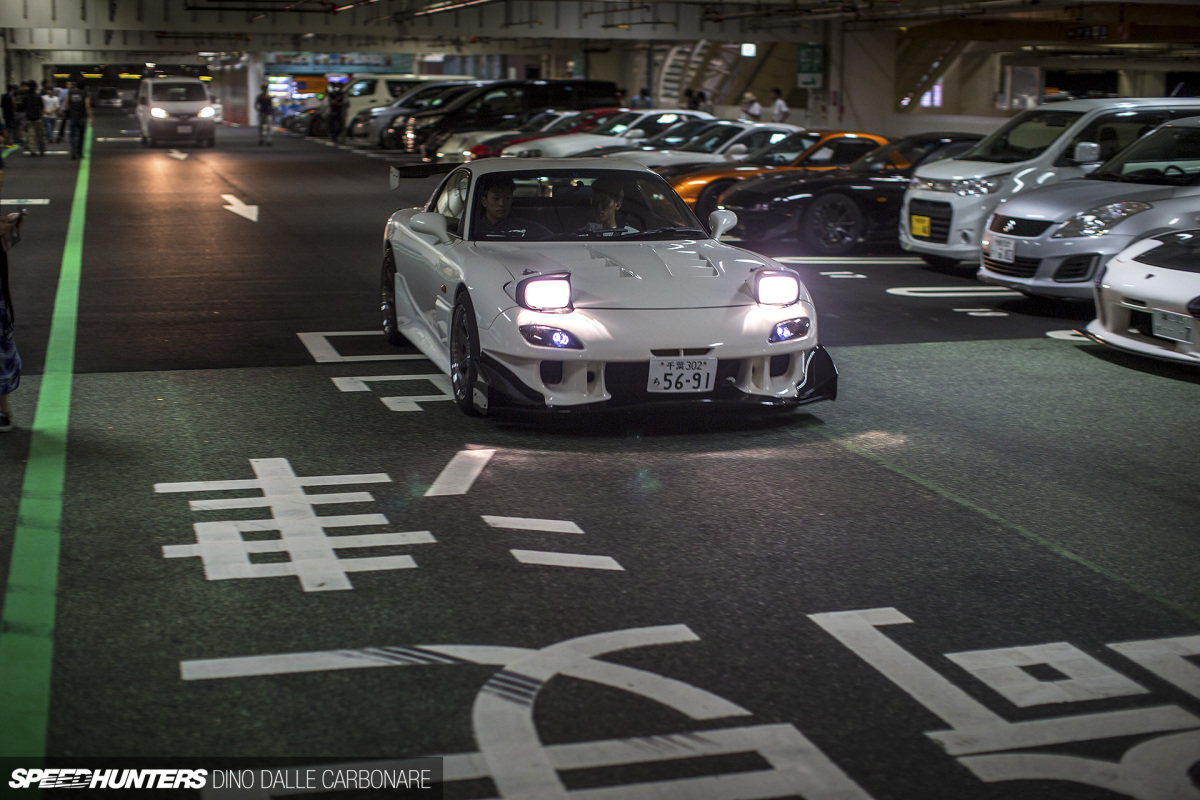 In fact, it's amazing to see how one man and his humble, yet globally recognized brand has shaped the Japanese rotary scene over the last three decades. It would be cool to sit down with him and just go through all the cars that he's created over the years.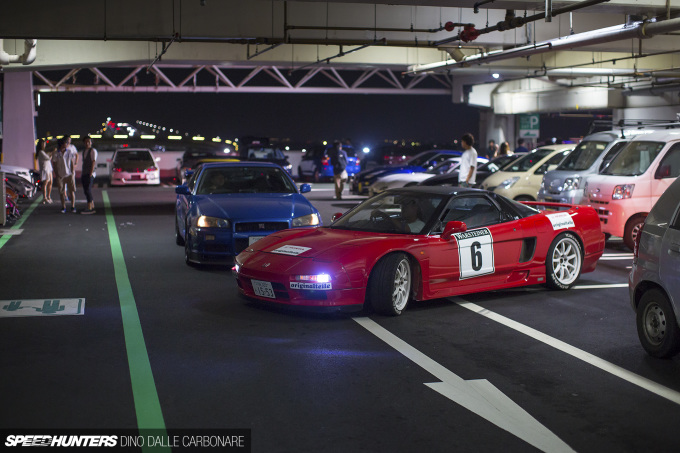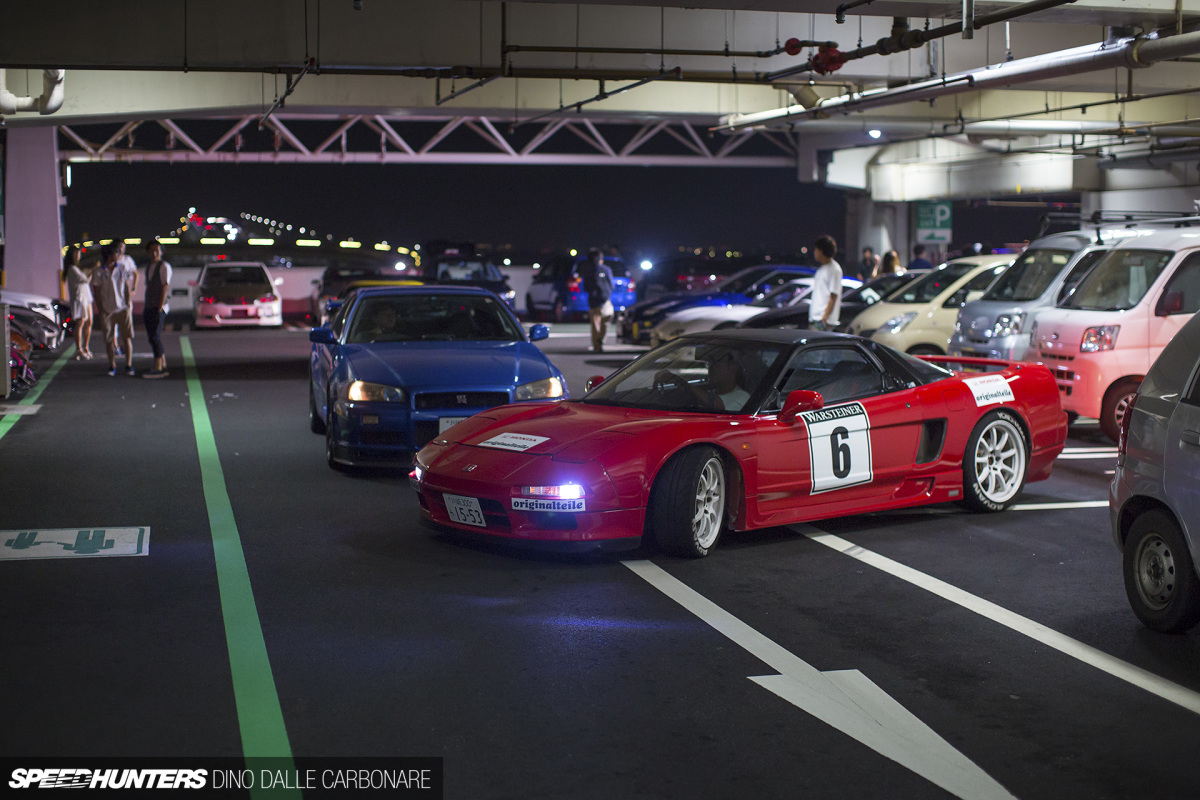 The cars that kept arriving were really turning this into quite the massive meet. Of course, it's not just about the rotaries; there's always a decent variety to keep things very interesting. This red NA1 had the nosiest clutch I've ever heard in a Honda NSX.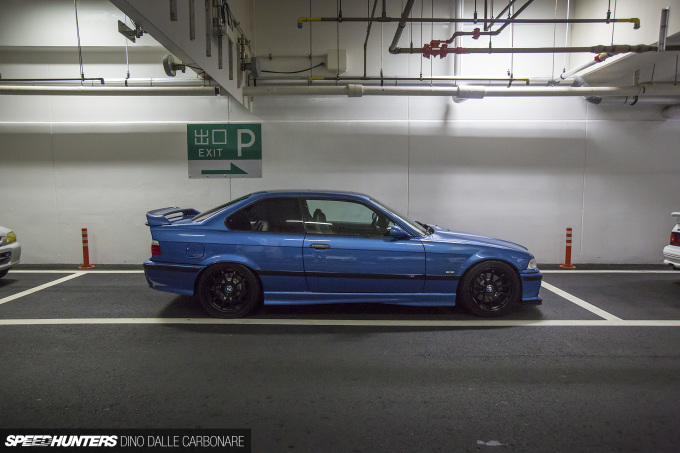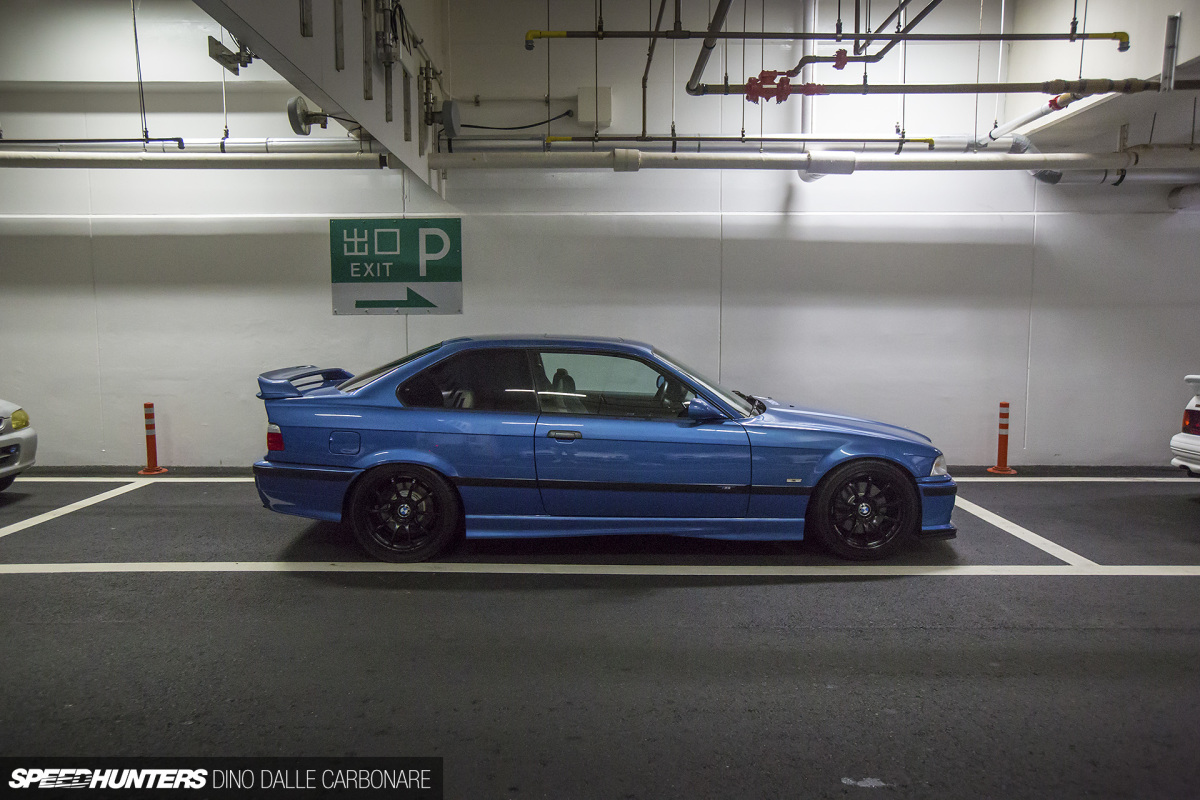 Something from Bavaria, too.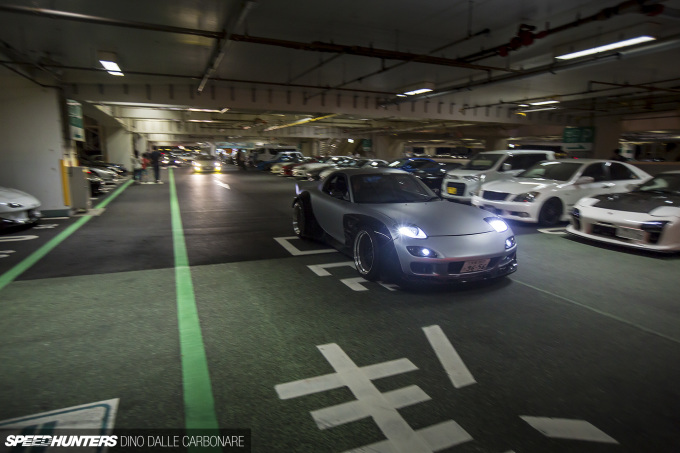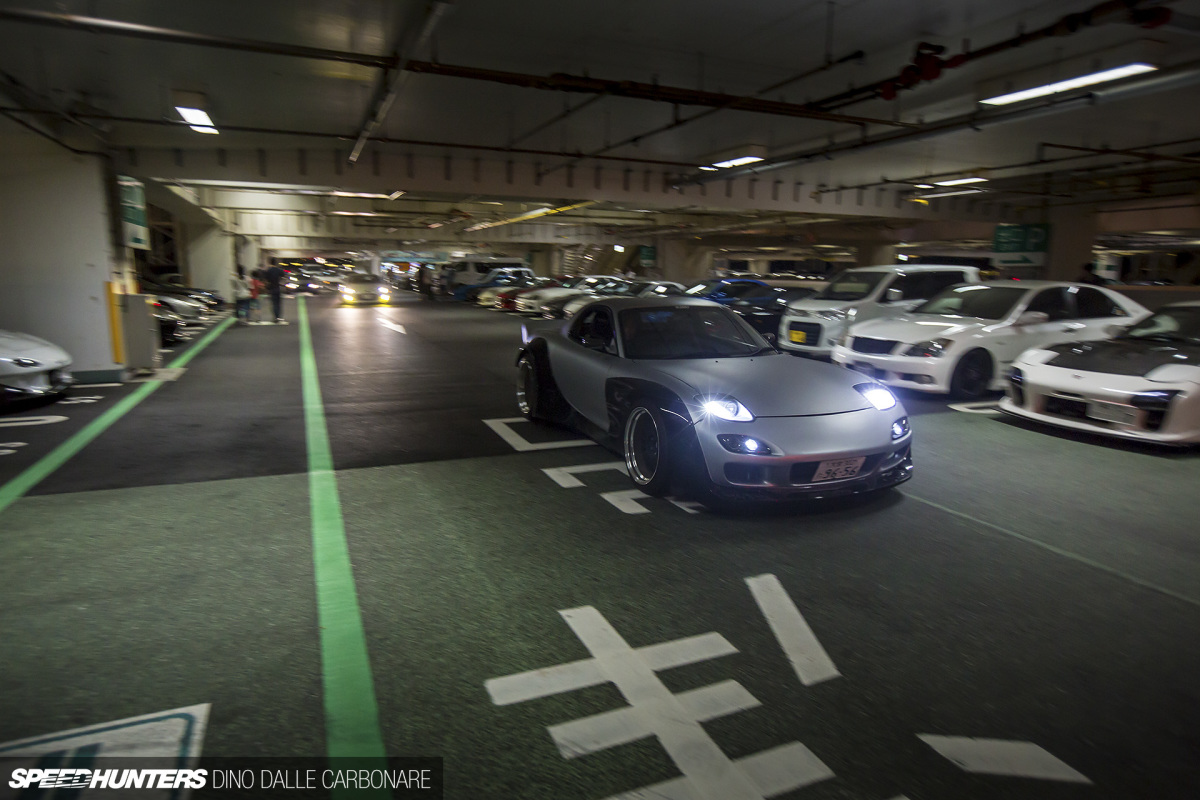 I spotted this unfinished Pandem-kitted FD3S as it passed by in search of a place to park. We just can't go anywhere in Japan without coming across something with a fender flare kit designed by Kei Miura.
Like Daikoku PA hours prior, this parking level was well and truly brimmed full of RX-7s, with the occasional RX-8 and Roadster.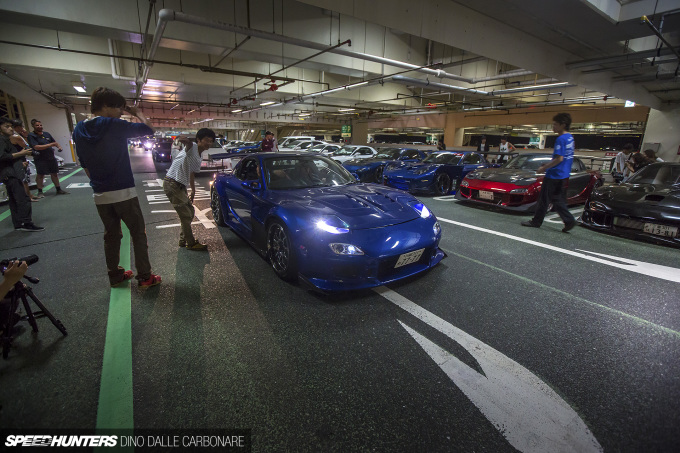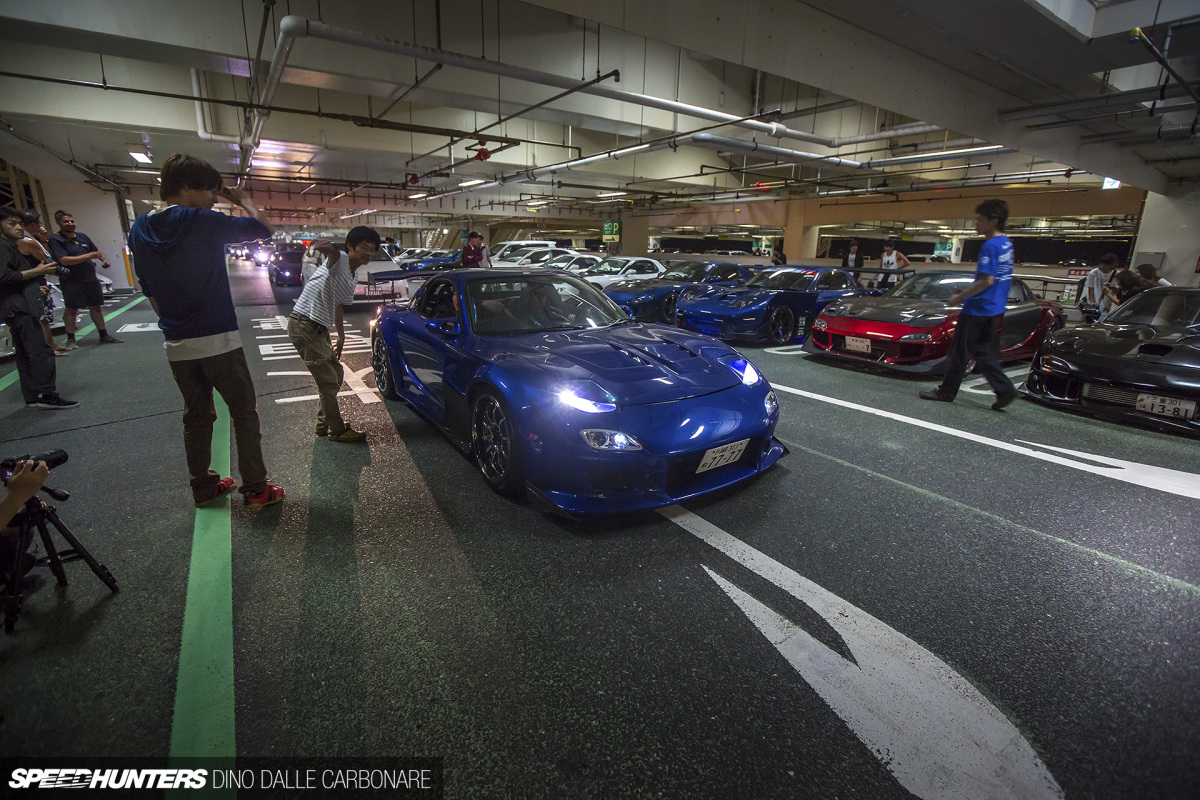 The line that looped around Level 3 where everyone parks was getting more and more backed up, which meant people were resorting to parking outside in the spaces reserved for trucks.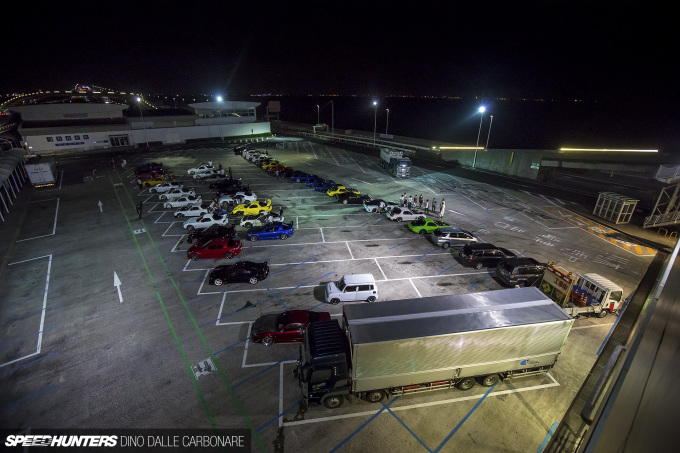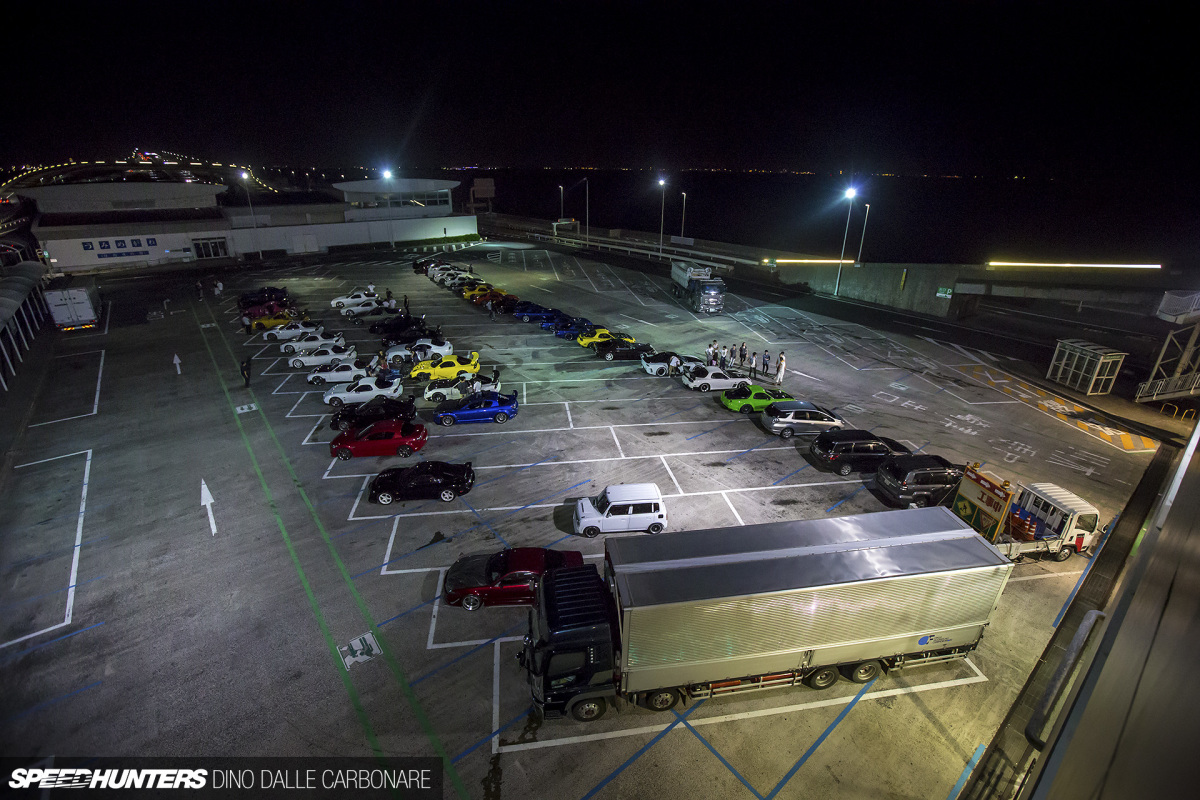 This is where the party really ends up being, so it was time to head down and take a closer look.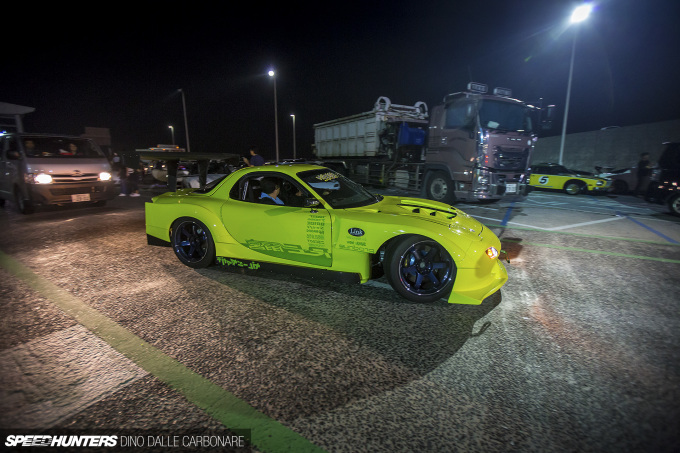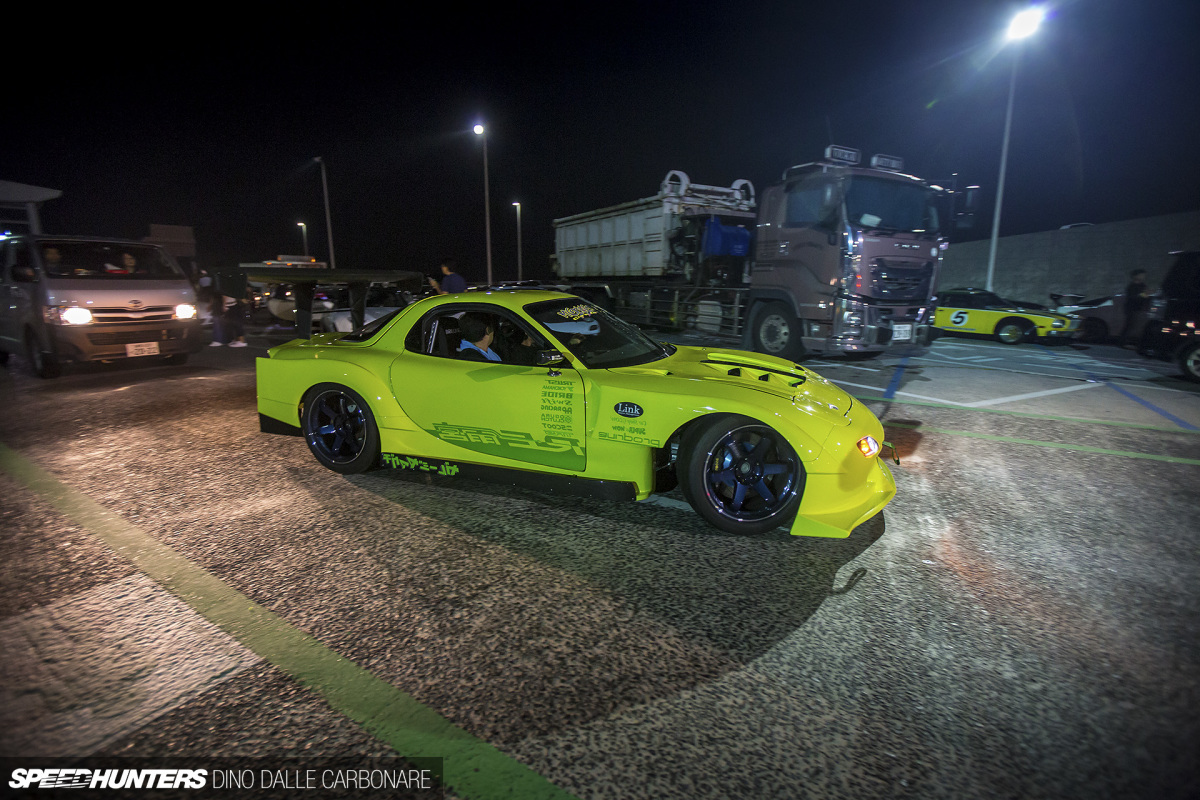 There were no shortage of shop demo cars in attendance, but the arrival of the Moccomans/RE Amemiya FD project blew me away. We haven't seen or heard much about this car since it was unveiled at Tokyo Auto Salon last year, but damn does this thing look insane out in the wild.
Its sister FC variant – which I didn't even know existed up until this point – wasn't too far behind. Mental note made: Must feature, must feature, must feature!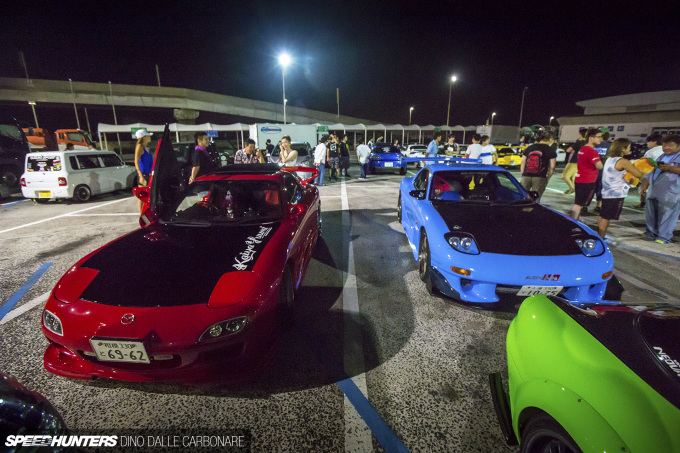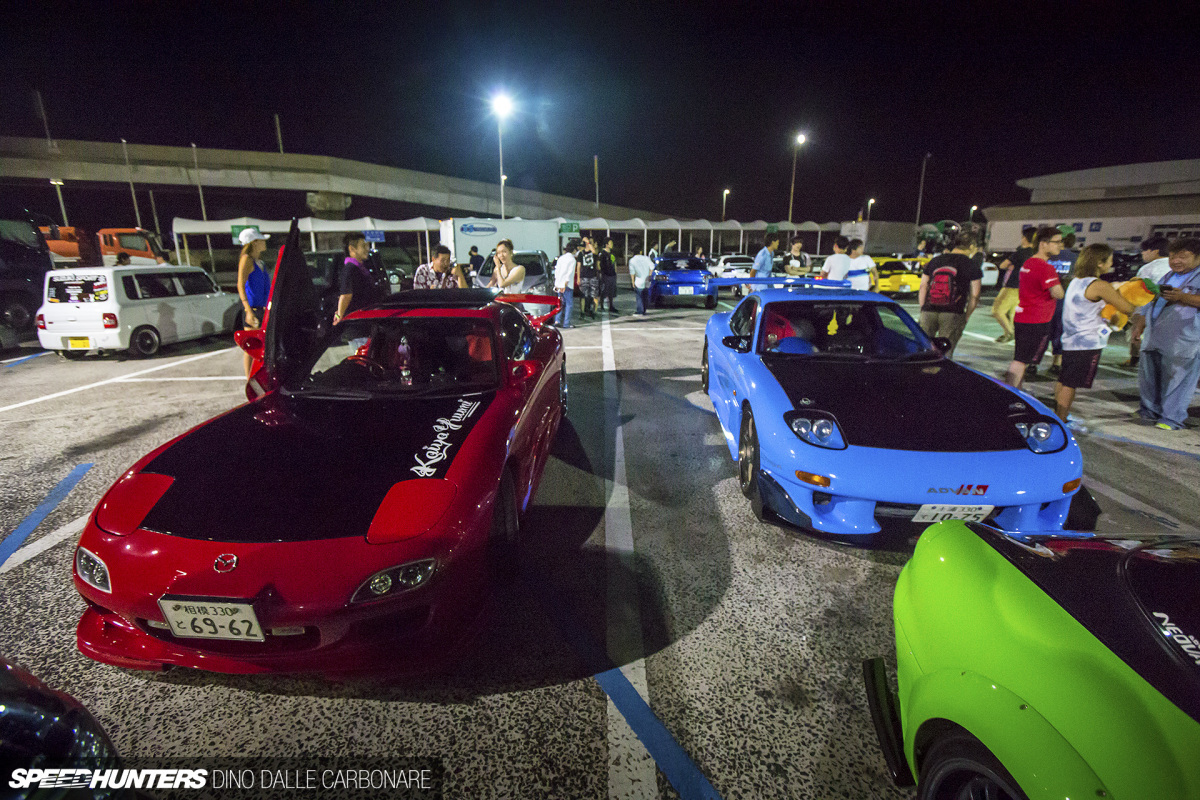 The meet would proceed well into the night, but it was soon time for me to call it a day and head back to the Speedhunters Japan office to start sorting through the images. I've lost count of how many times I've been to 7's Day – it must be 11 or 12 by now – but this is one gathering that I will never get tired of. Japanese rotor-heads are definitely a great bunch of car otakus. Till 2018…
Dino Dalle Carbonare
Instagram: speedhunters_dino
dino@speedhunters.com