I think that the month of July has gotten away from me, and in spectacular fashion.
During the winter, in Europe at least, everything goes into hibernation and hunting any sort of speed becomes a huge challenge. In the summer time, the complete opposite is the problem. The level of speed is just too damn high.
This is why I'm taking you back again to start of last month, as there's still some interesting cars that I want to highlight from Players Classic. In fact, I still have stuff I really want to show you from the Goodwood Festival of Speed and the recent Formula Drift rounds; I swear, I'll catch up eventually. Oh, and I still own the GTI, in case you had forgotten. And it's still amazing, for what it's worth.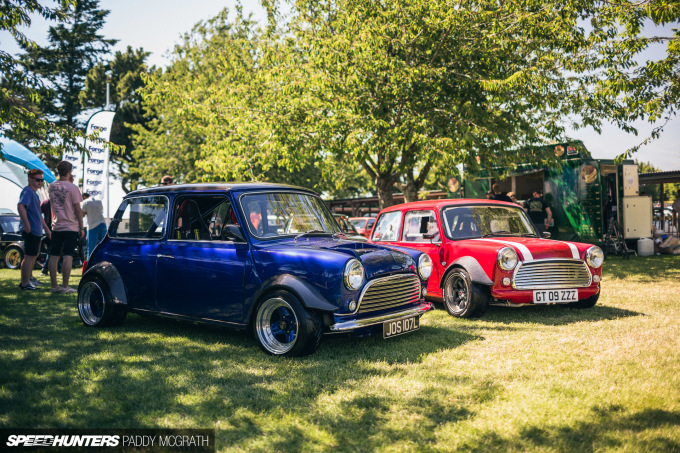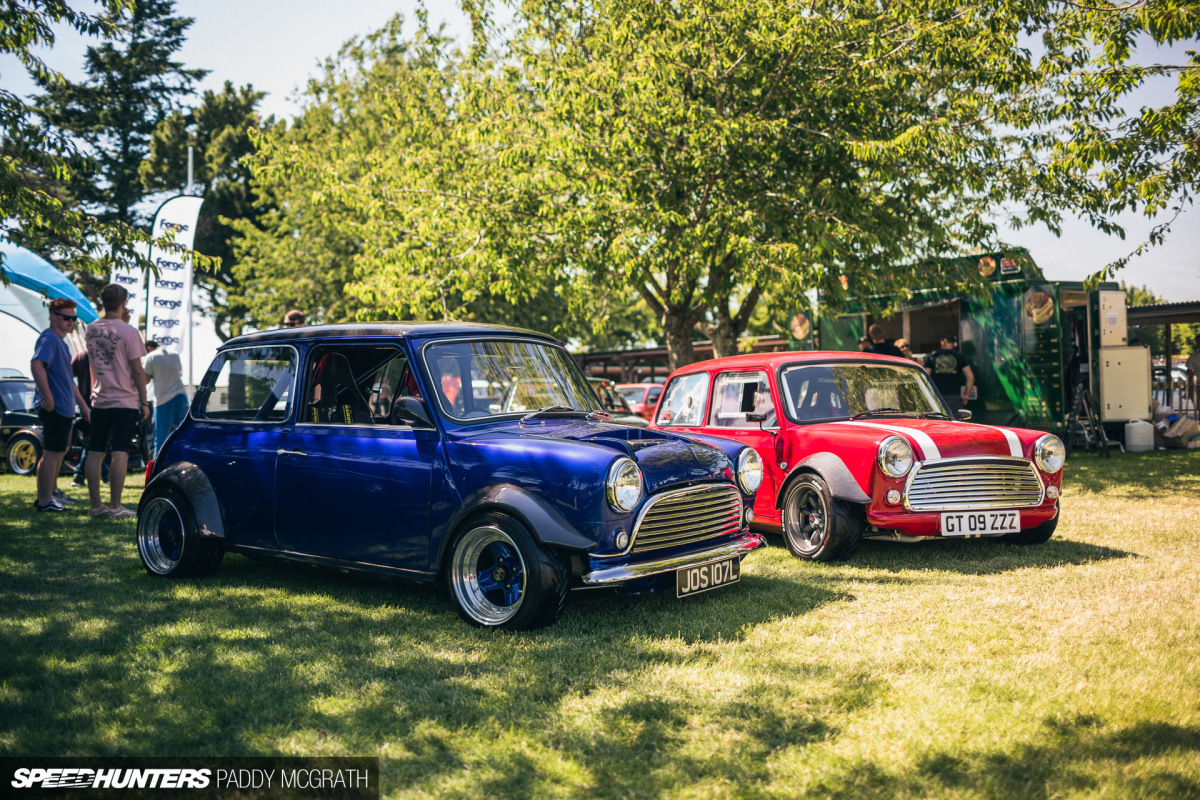 I'll start this brief look at this tiny car with a caveat of sorts: I'm not a Mini fan. I respect them, understand why their owners adore them, and I'm aware of their potential, but they sort of just passed me by. There was never a chance of this particular car passing me by, however.
If you want to know more about the red GSX-R powered Mini Minus, we covered that in a previous video feature.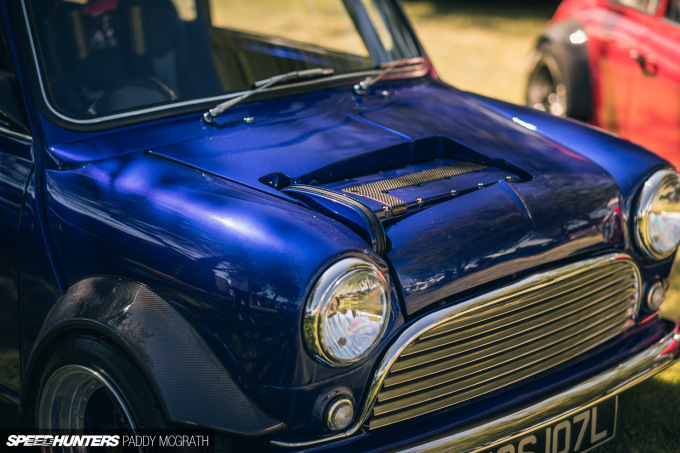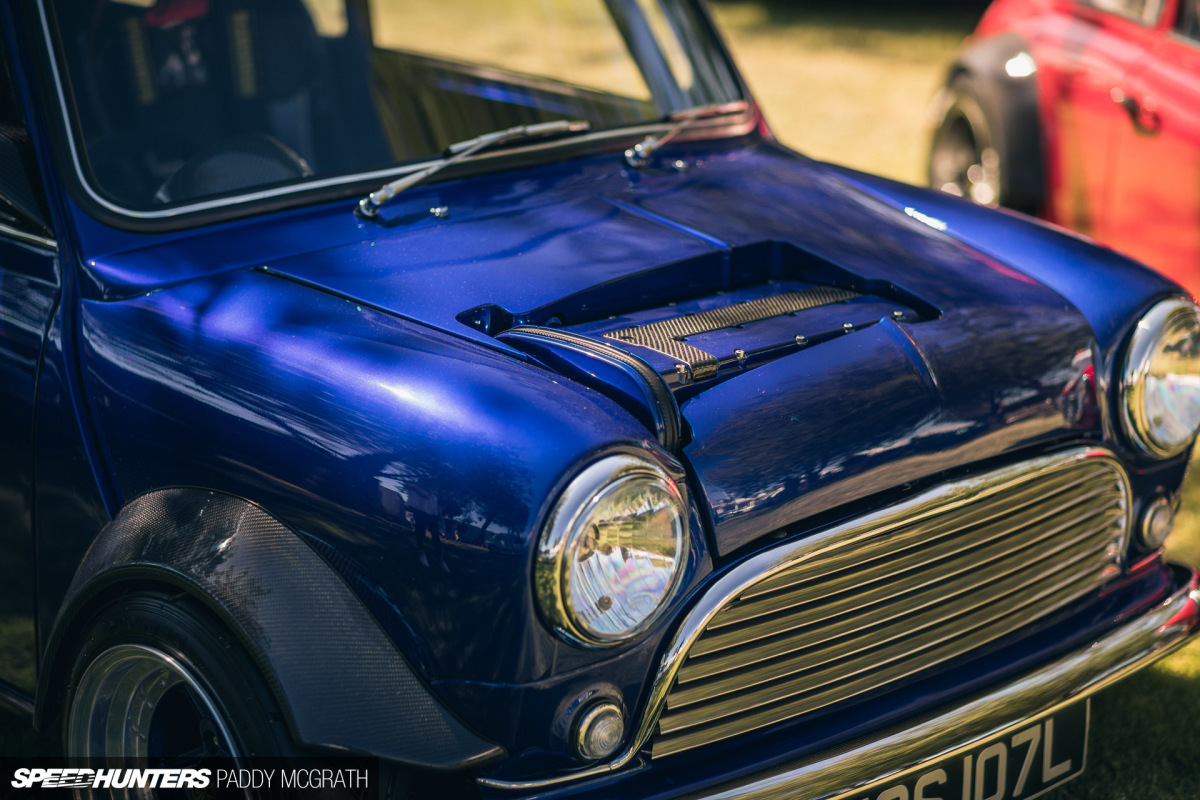 This Ford Imperial Blue example, is maybe my favourite of the two awesome cars. As seen in the header image, the 2.0-litre Vauxhall C20XE is a tight squeeze in the front of the original length round nose Mini. So much so that the bonnet has been neatly shaped around the top of the engine, exposing the custom rocker and carbon fibre plug covers.
13-inch colour-coded Revolution split rims wrapped in Yokohama Advan A048s sit tight beneath the carbon Miglia arches. There's a little bit of stretch, but it's a setup that leans more towards function than style.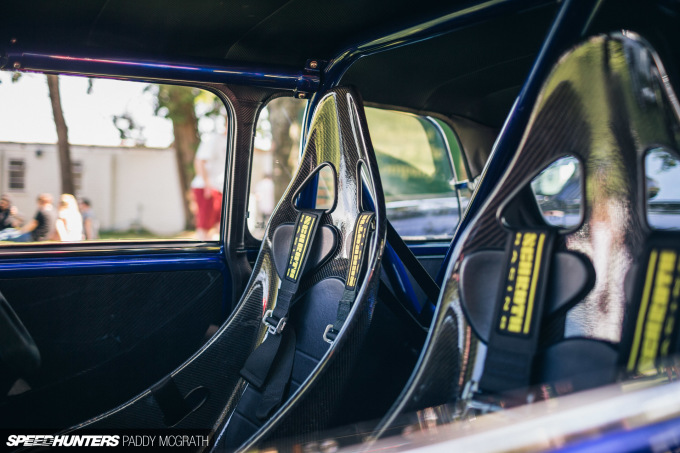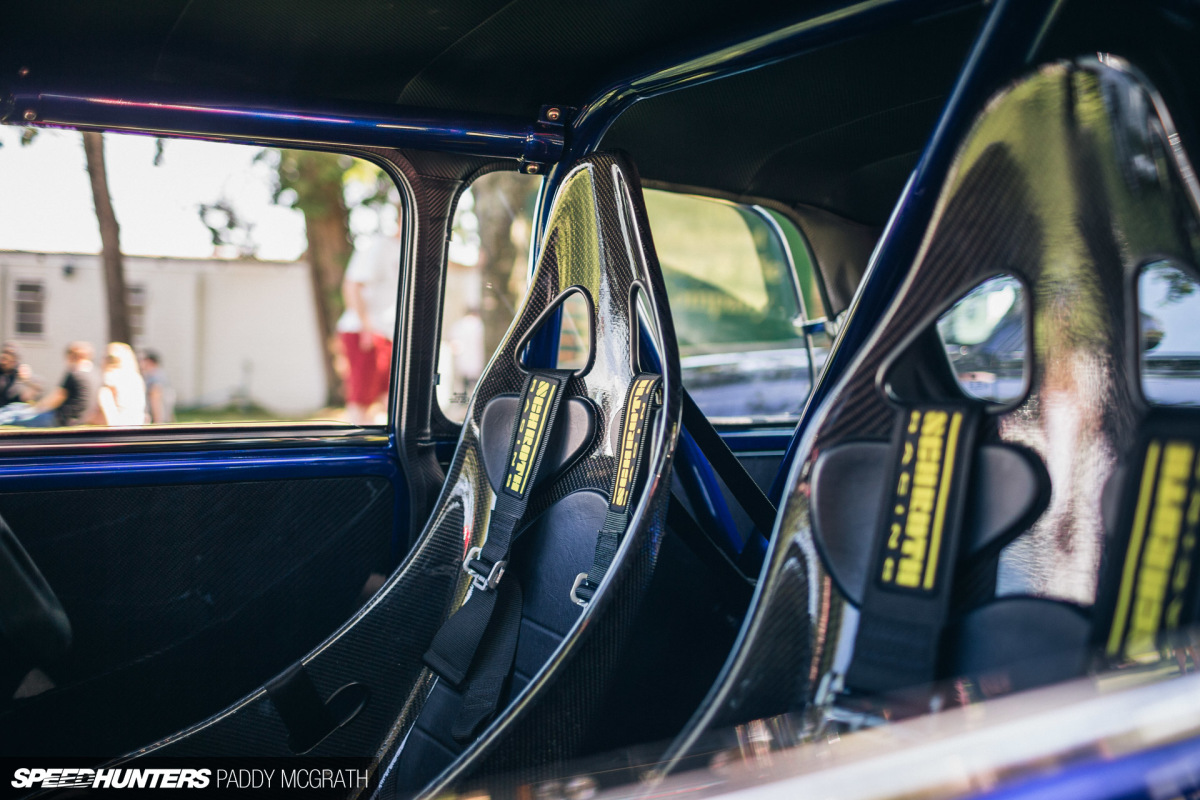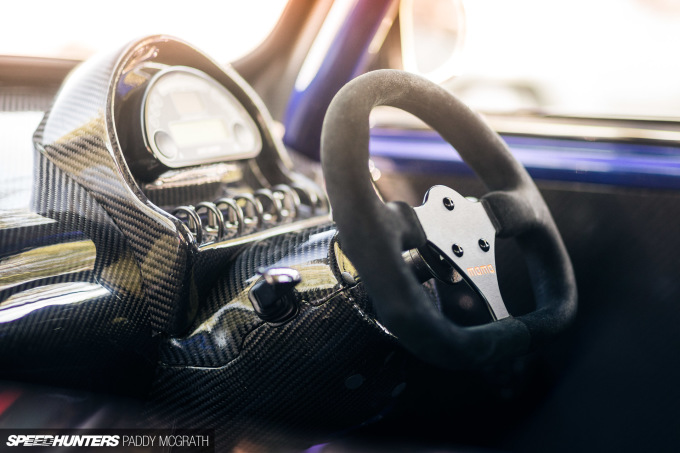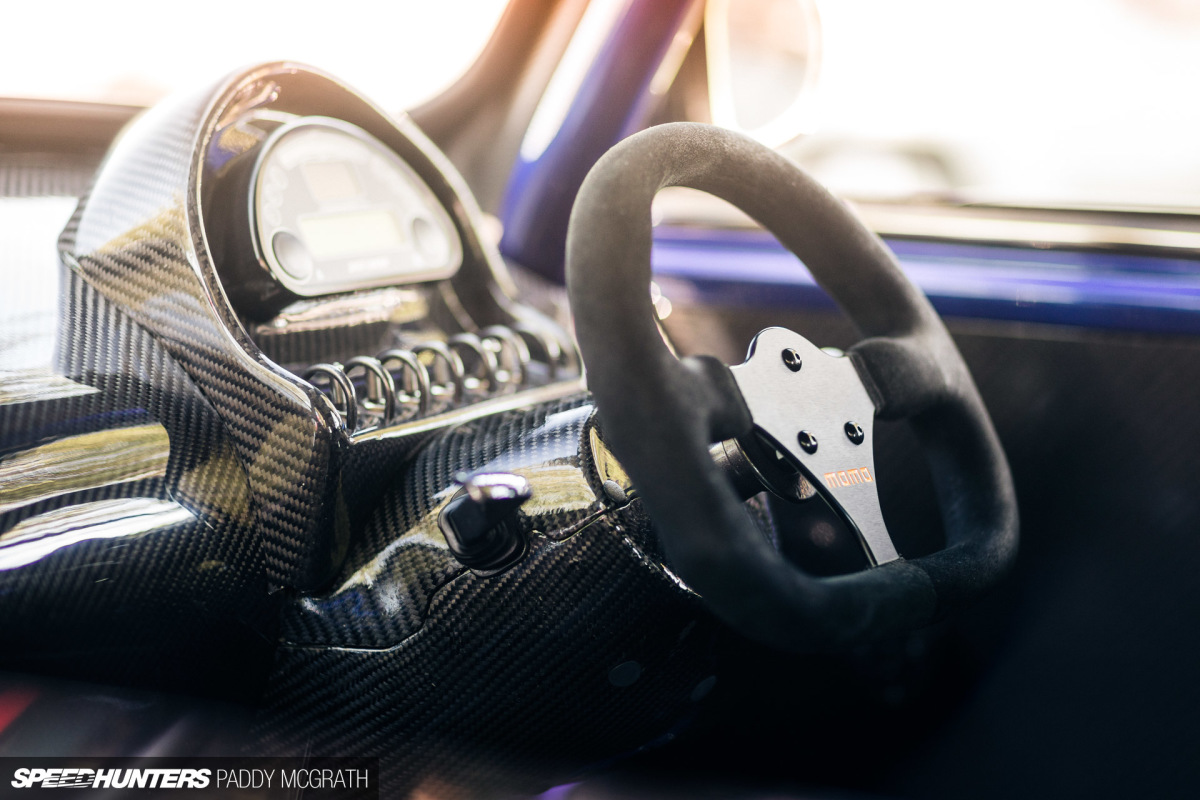 I think the interior is an absolute work of art. From the carbon fibre seats equipped with Schroth 4-point harnesses, the carbon dash, centre console, door cards and how they all perfectly wrap around the roll-cage is just sublime. It's so clean and meticulously put together; I absolutely love it.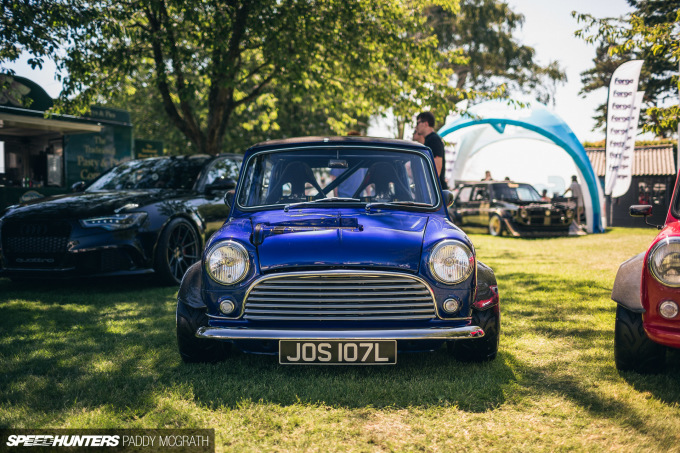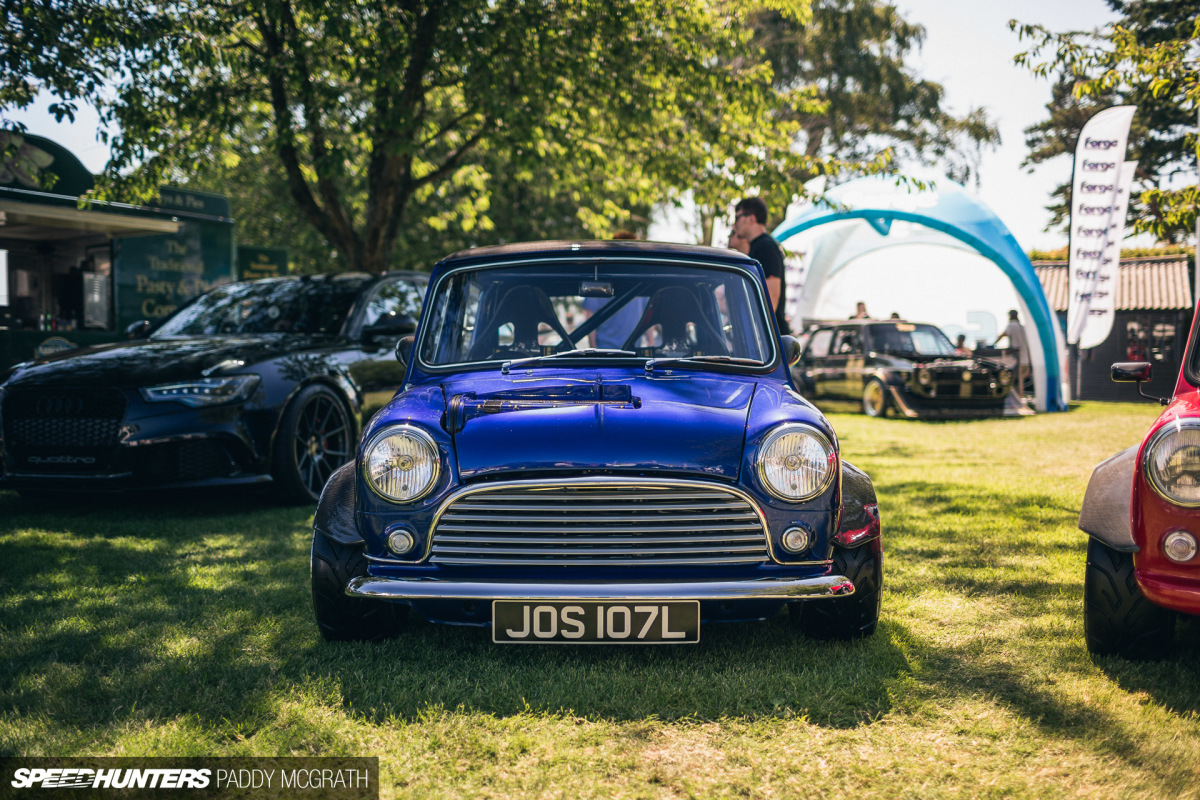 There's the carbon fibre roof, too amongst what I'm sure are a thousand other tiny details that I've missed or are only known to the owner and creator.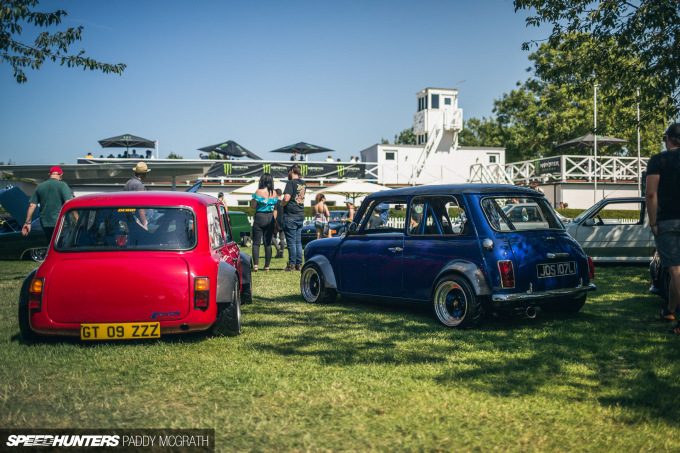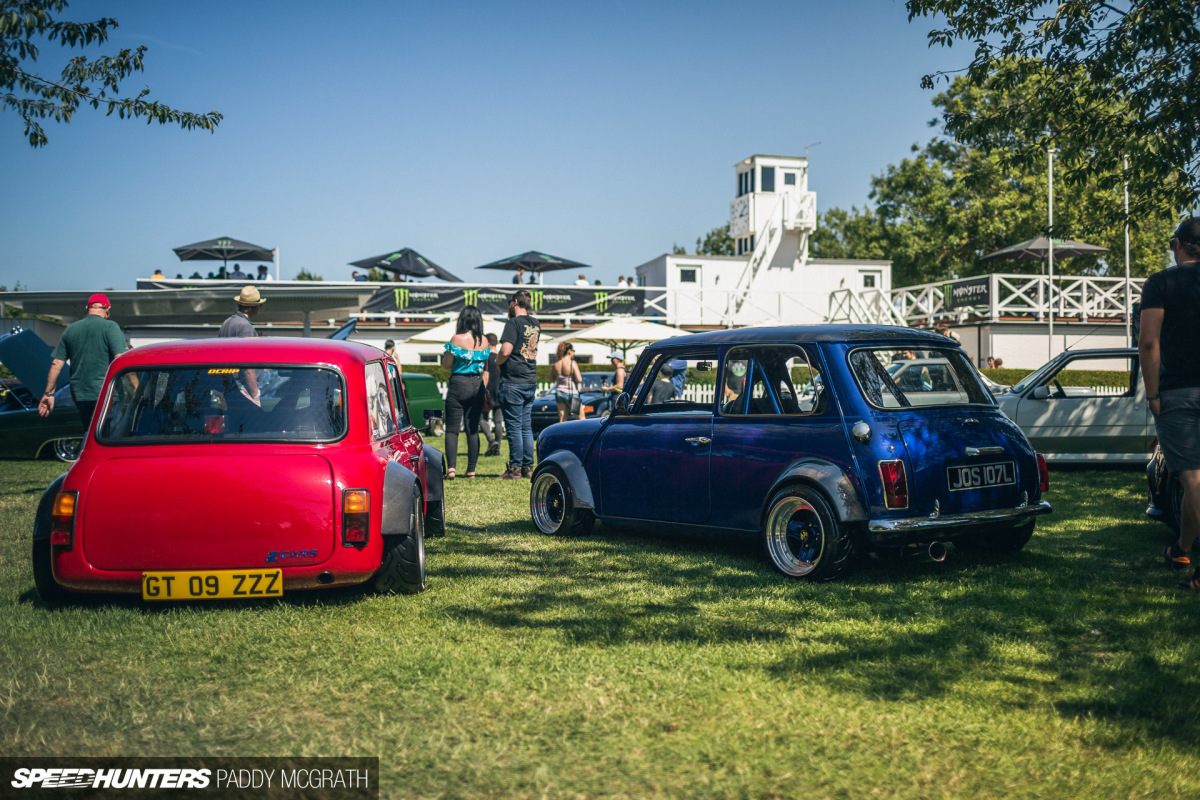 While trying to learn as much as I can about the Mini before sitting down to write this, I came across numerous 'opinions' online that it's not possible to fit this Vauxhall engine into the front of this car without extending the front of the car.
I guess it just goes to show, everything is impossible, right up until the time someone does it for the first time.
Paddy McGrath
Instagram: pmcgphotos
Twitter: pmcgphotos
paddy@speedhunters.com