Sensory Overload
I'll just come out and say it – us Speedhunters are a difficult bunch to please.
You see, when you're exposed to as much incredible car culture as we're fortunate enough to be on a daily basis, your senses become dulled. I've actually spoken about this before in a way, and it's something that affects not only those working in the industry, but all of us involved in modern car culture. We all consume so much automotive content in the form of social media that it takes ever increasing amounts of outrageousness to impress us.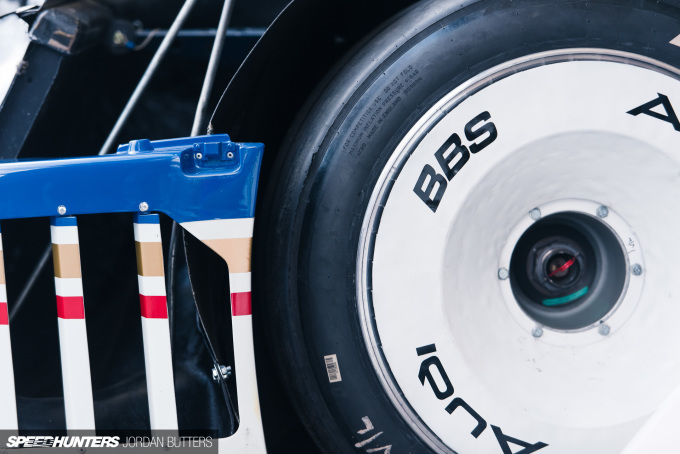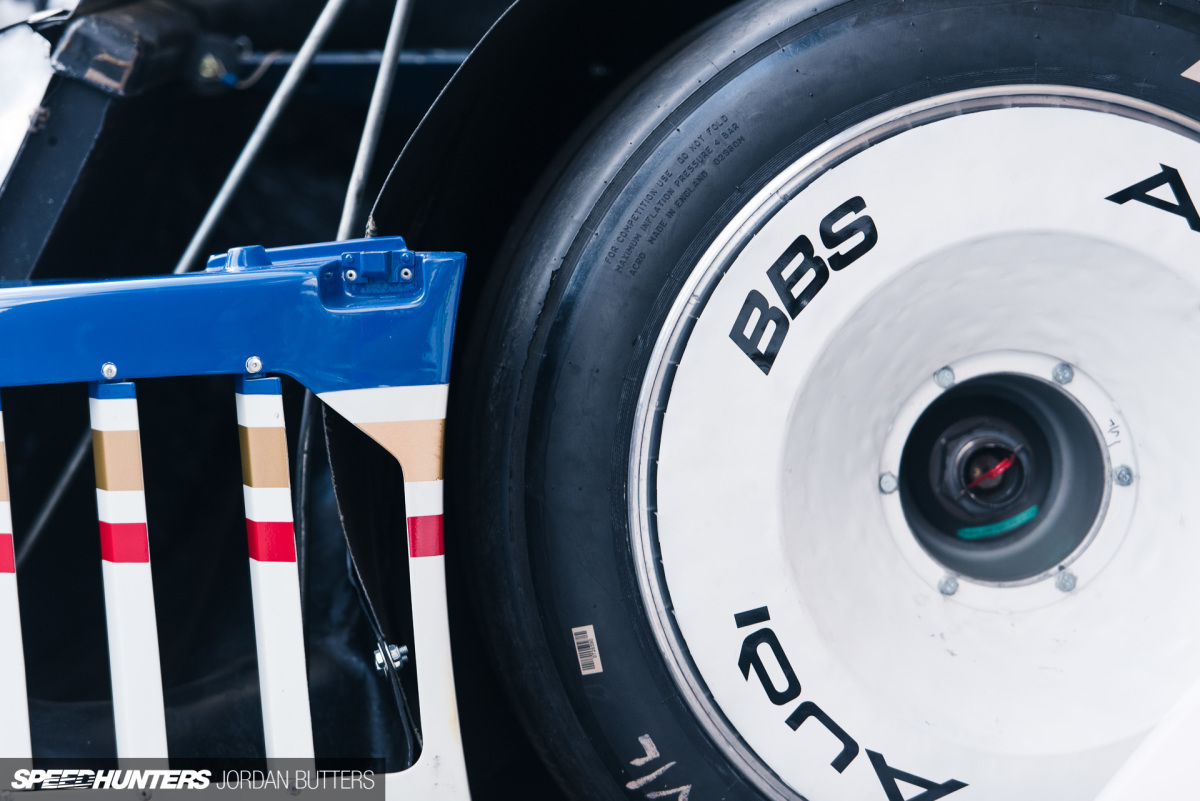 I don't think I'm out of line speaking on behalf of my speed-obsessed colleagues when I say that this is amplified when you live, eat, sleep and breathe speed day-in and day-out, as we do.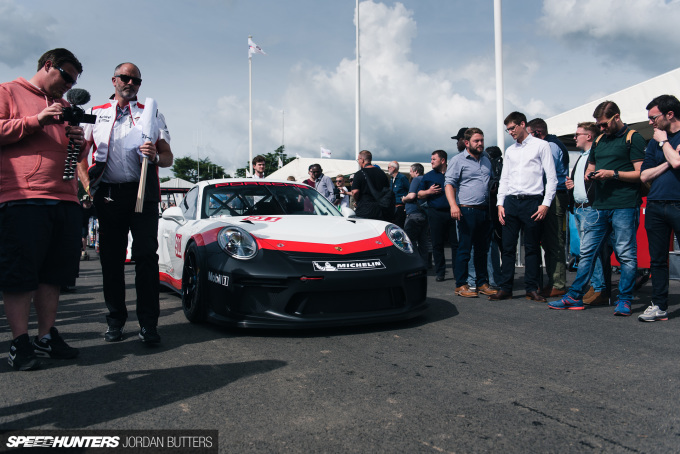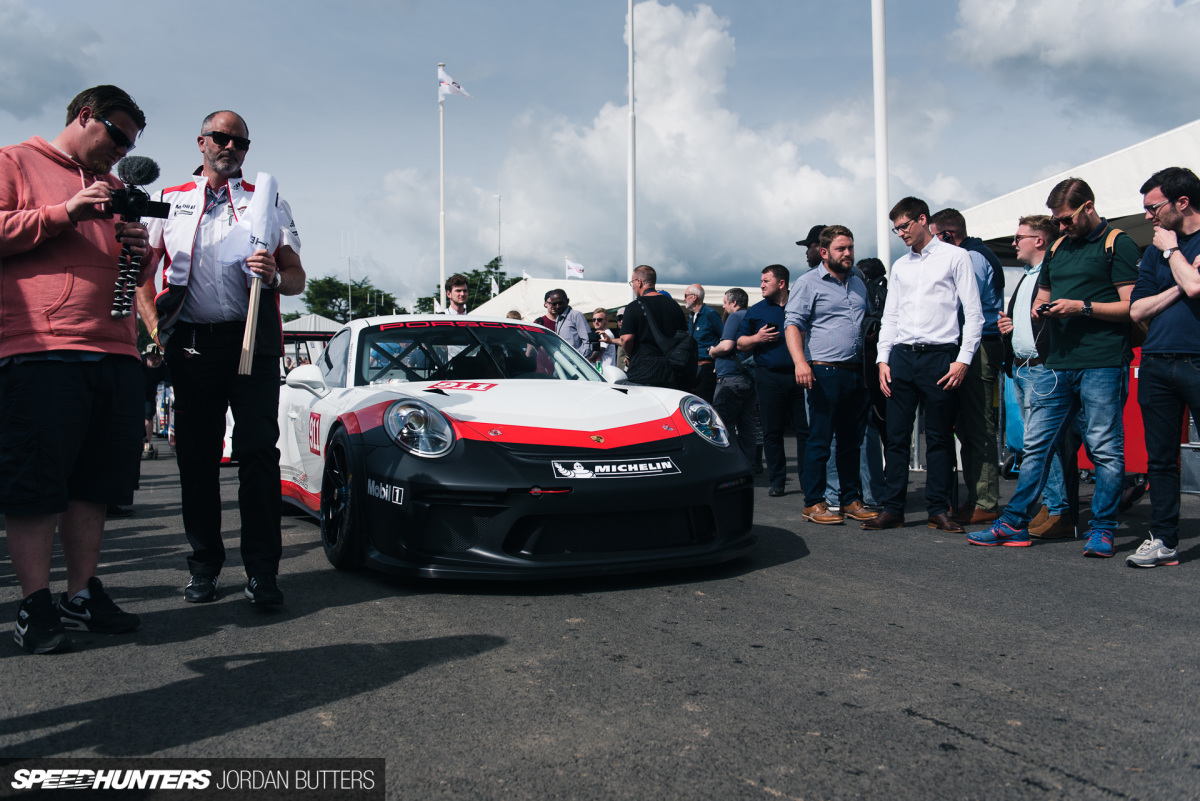 There's no such thing as a bad day at work in this job, but the knock on effect is that you aren't quite as wowed by things as you once were. Let me give you an example. If someone handed me the keys to, let's say, a supercar and told me to drive it for the day, I'd be grinning like a kid at Christmas and undoubtedly would have one of the best days of my life. If, however, my daily driver was already a supercar, or a hypercar, and I was offered the same opportunity, then my experience  – the same car with the same excellent and enjoyable drive – would be less of an event. In short, it would take a really special machine to impress me.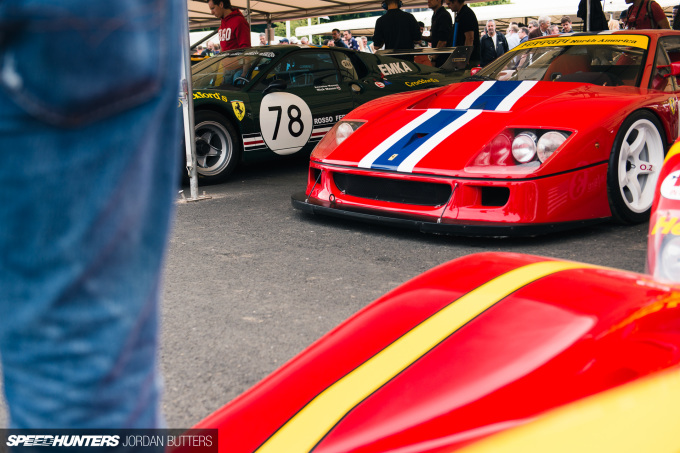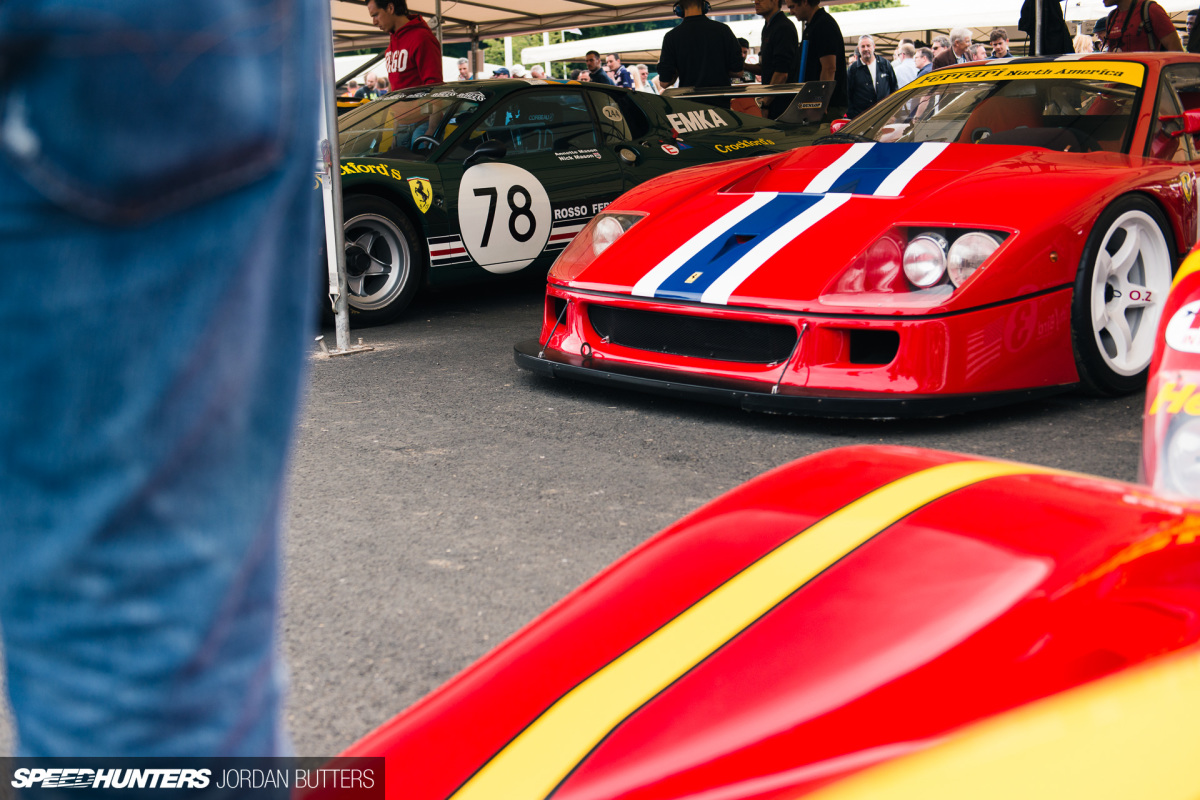 What does all of this have to do with the Festival of Speed? Put simply, Goodwood's annual automotive garden party is the Ferrari F40 LM/P1 GTR/McLaren F1/insert your own personal dream car of the automotive event world.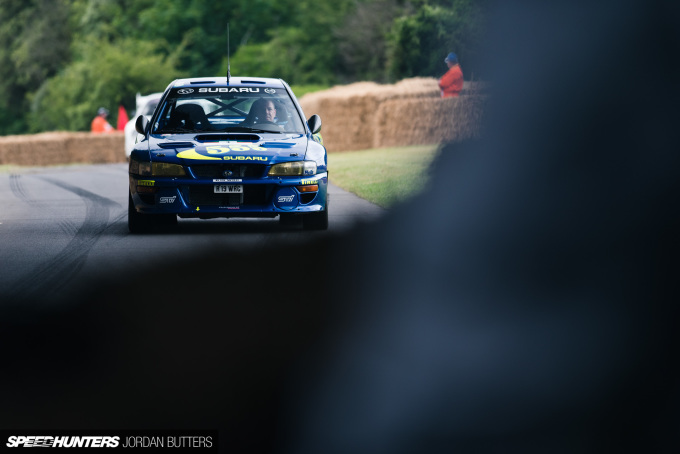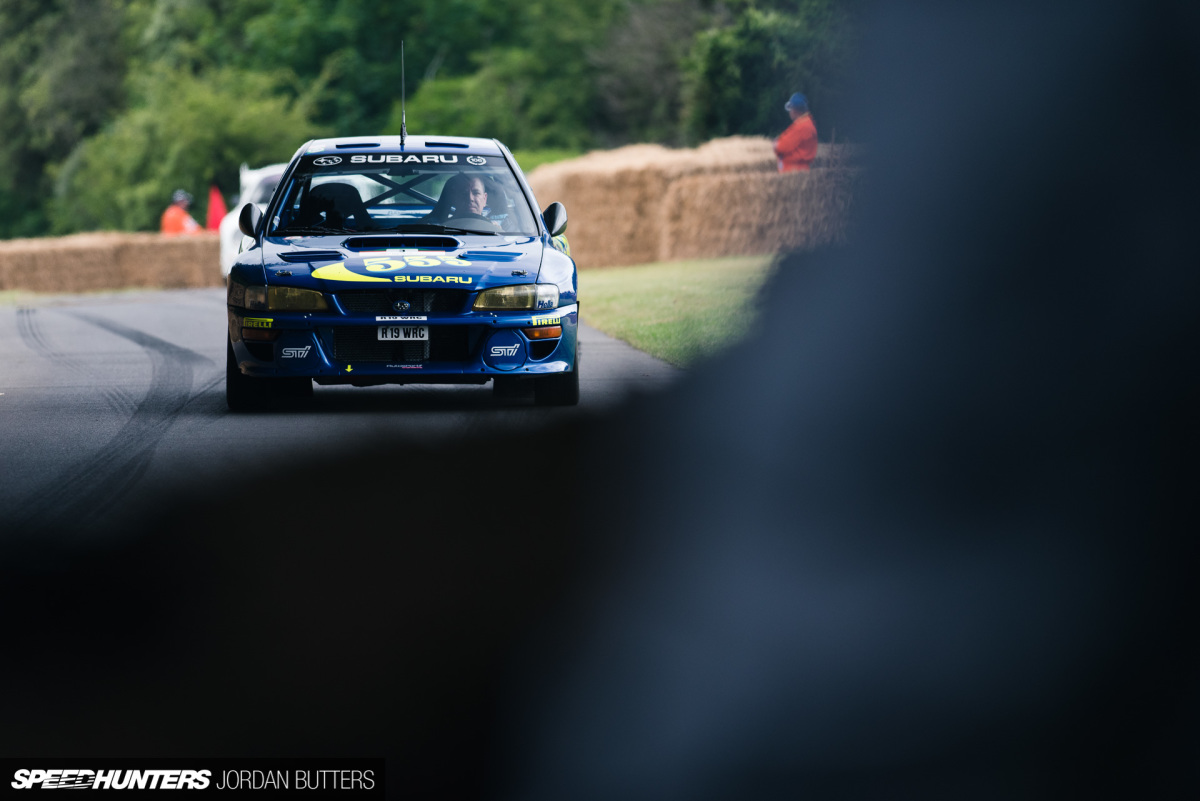 It's brilliant, exotic, exciting and truly, truly special.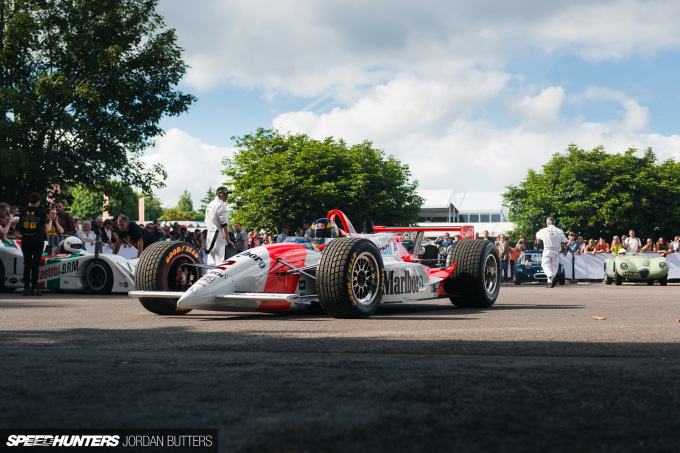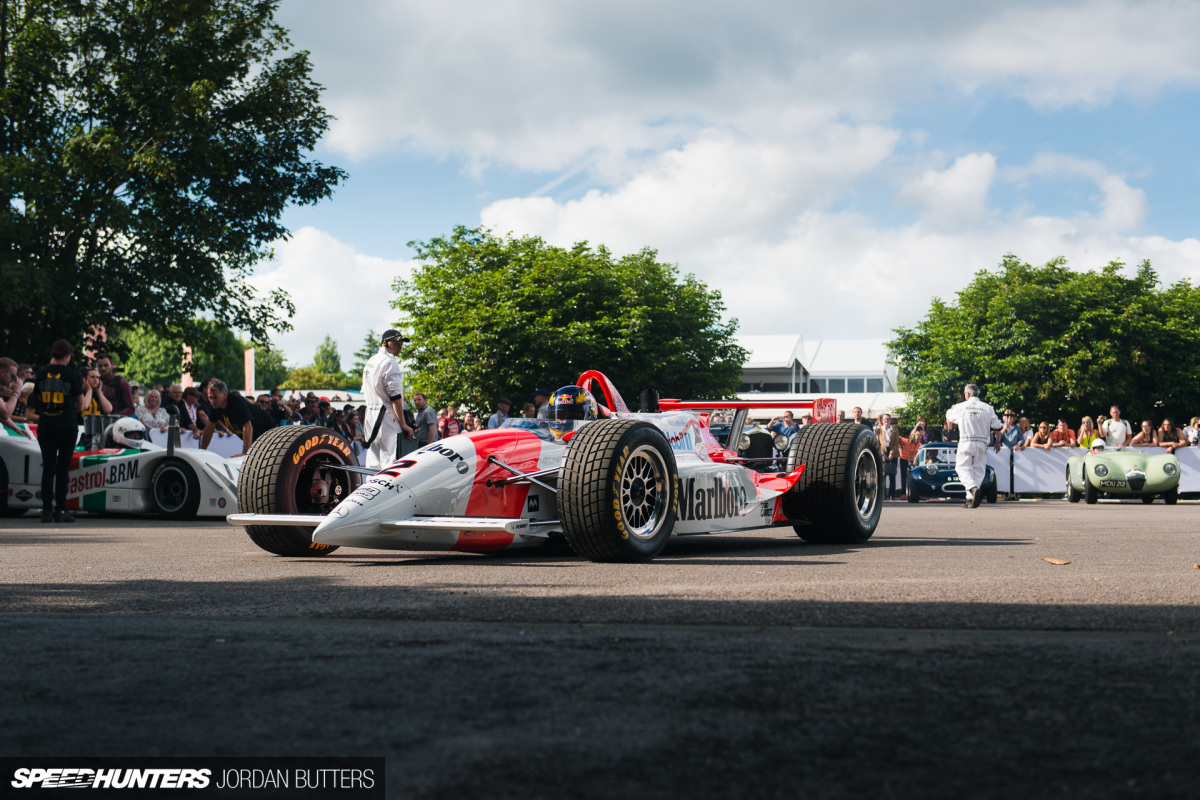 A day spent at the Festival of Speed is an assault on your senses in every form. At any one time your eyes are being pulled in 10 different directions by the surrounding machinery, carbon weave, vibrant paintwork, polished welds and exciting liveries.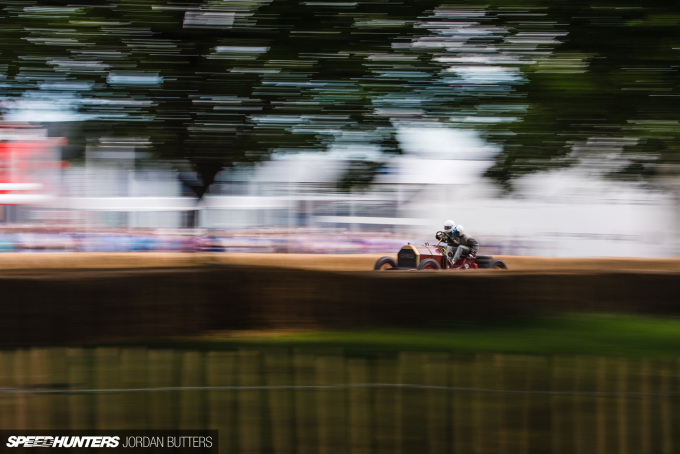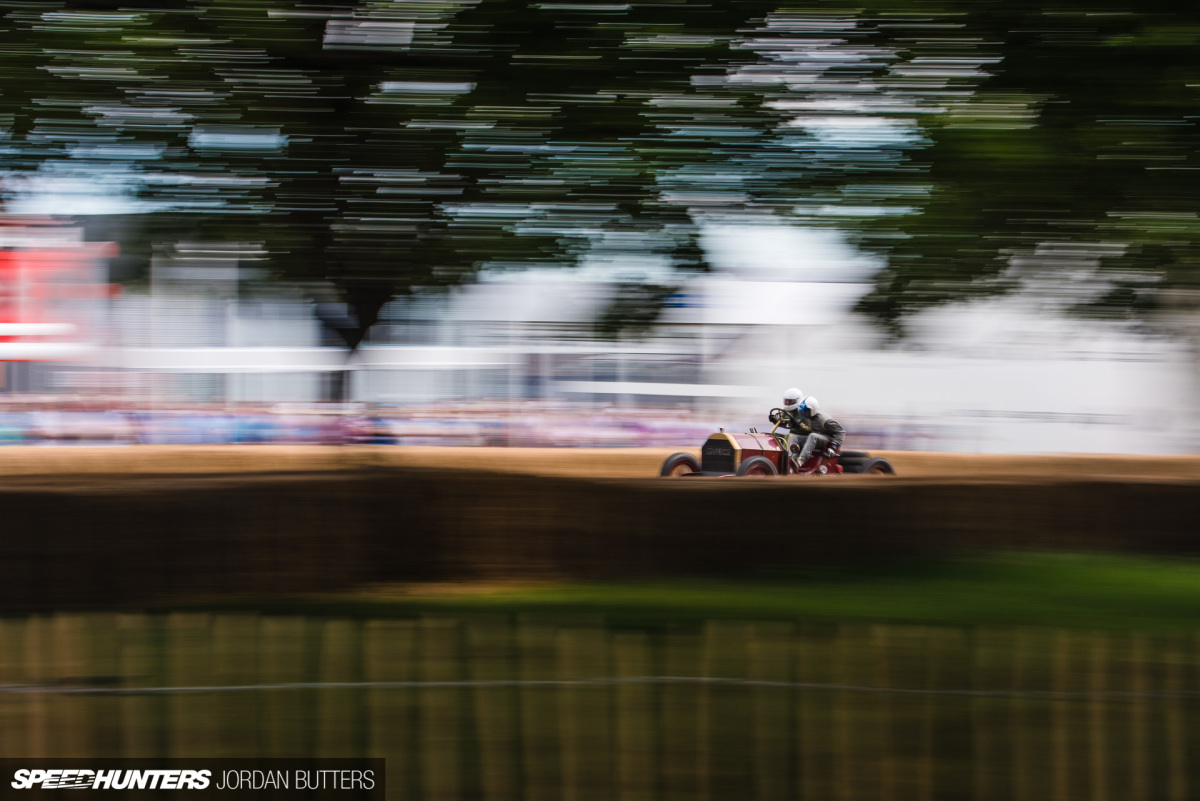 Your ears prick next, as engines fire to life and sit burbling away as they warm, just feet away. In the distance you can hear the excited prose of the Goodwood commentary team and the sound of a car attacking the hill climb.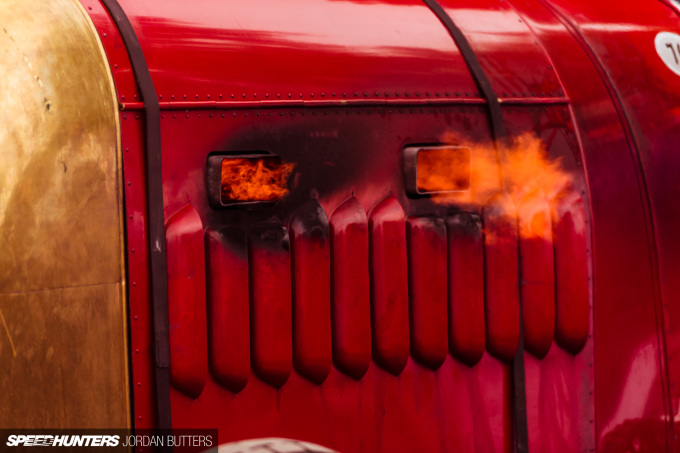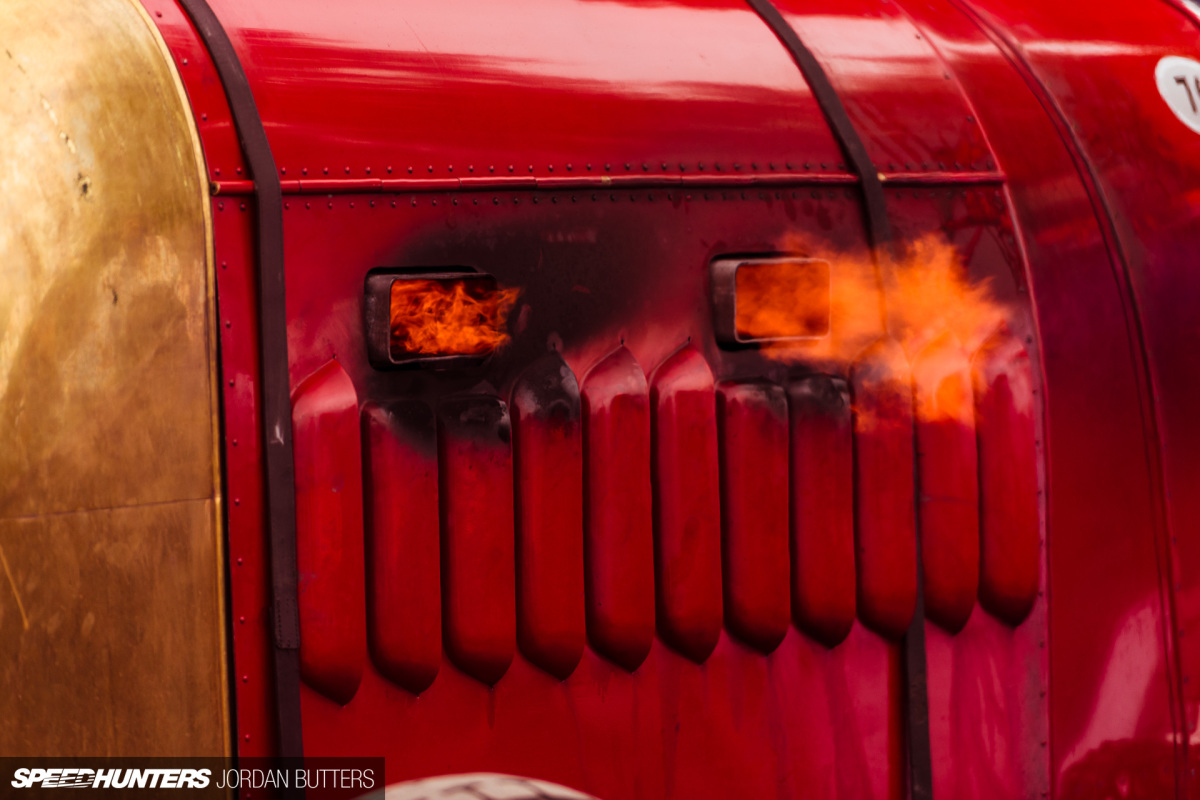 The smell of hot brakes, unburnt fuel and warm tyres fills the air. Have I built up the picture yet?
This is the Speedhunting Elysium.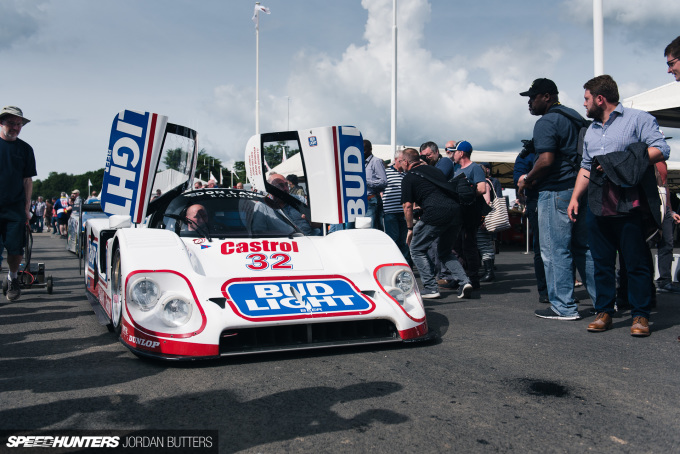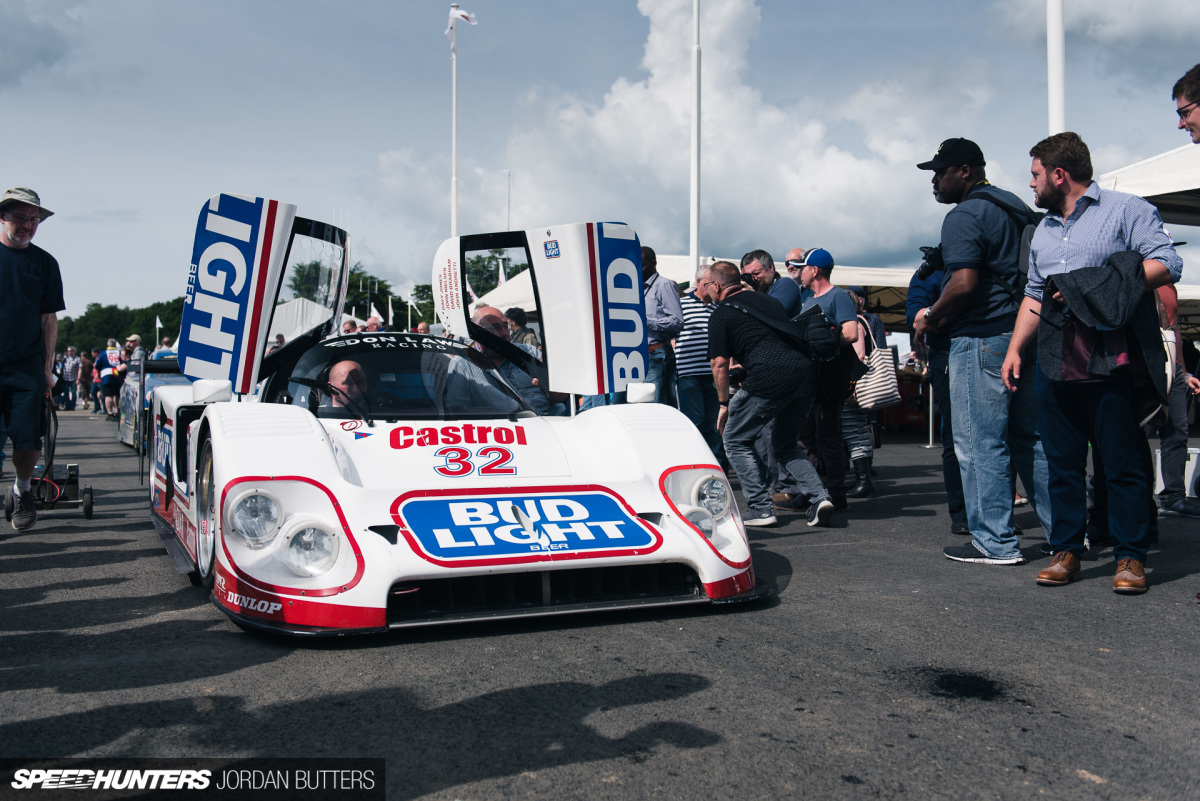 In contrast to how many motorsport events segregate fans and machines, the Festival of Speed thrives on crowd participation. The rows upon rows of paddock awnings are completely open to the public, meaning you can get in close, nose around the cars, chat to the mechanics and drivers, and experience the machines up close.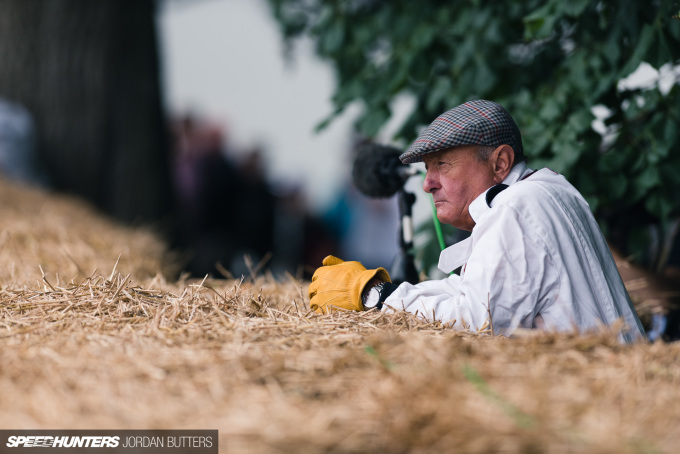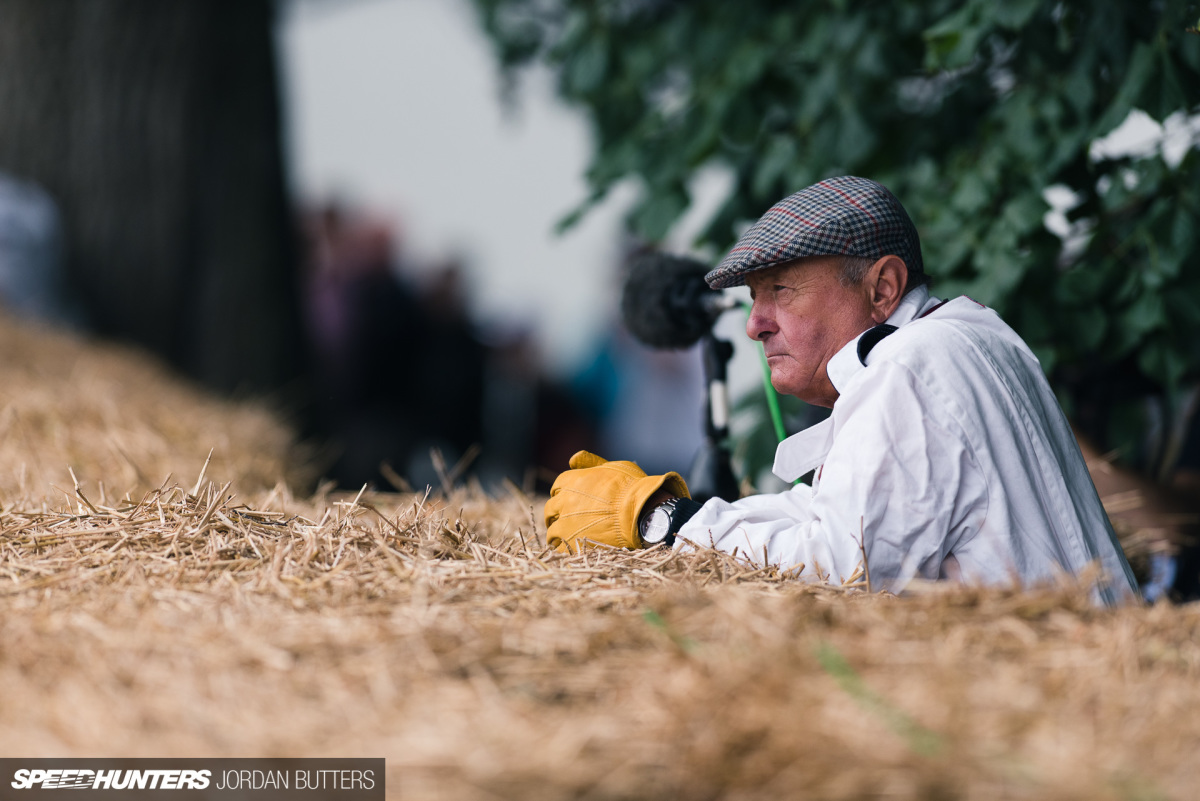 From a spectator and visitor perspective this is exactly what we want from motorsport, and when in the presence of such incredible machinery it's hard not to become a bit awestruck by it all.
And the roster at the Festival of Speed really is incredible.
Paddock Distractions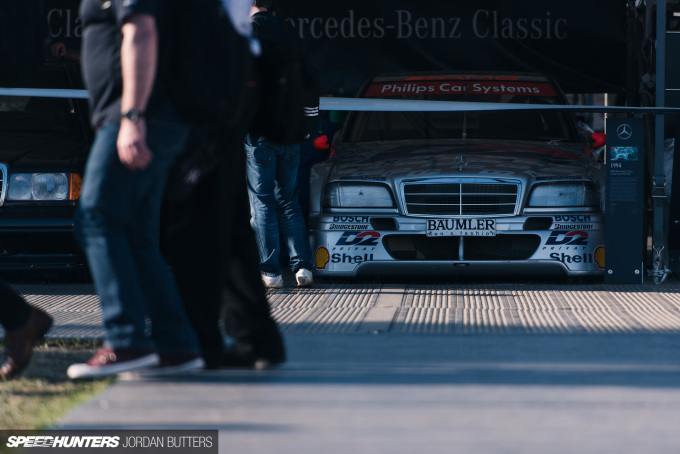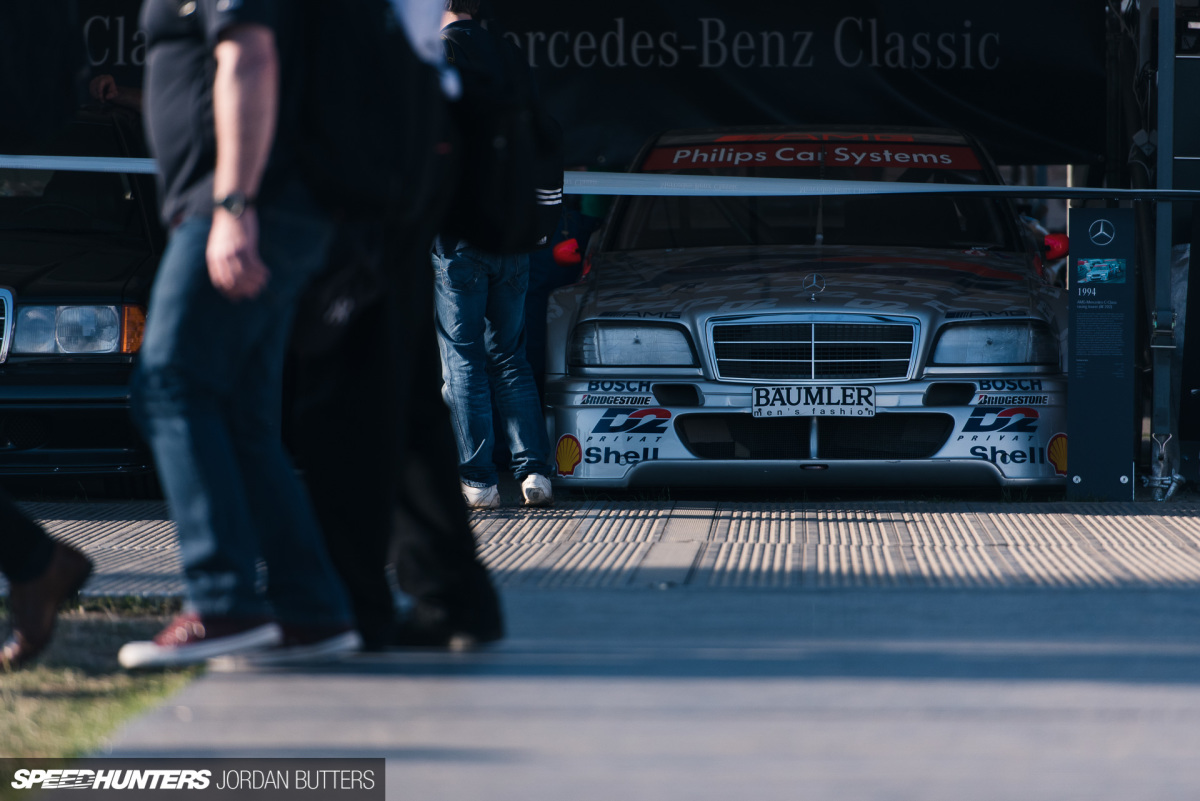 The main paddock is devoted to the rows upon rows of machines that will tackle the hillclimb over the four-day weekend. The jumble of different niches and genres is unlike anywhere else.
Where else can you see Le Mans-winning LMP cars still peppered with French wildlife and battle scars, then turn a corner and chat to top level Formula Drift drivers, or get up close to historic race cars?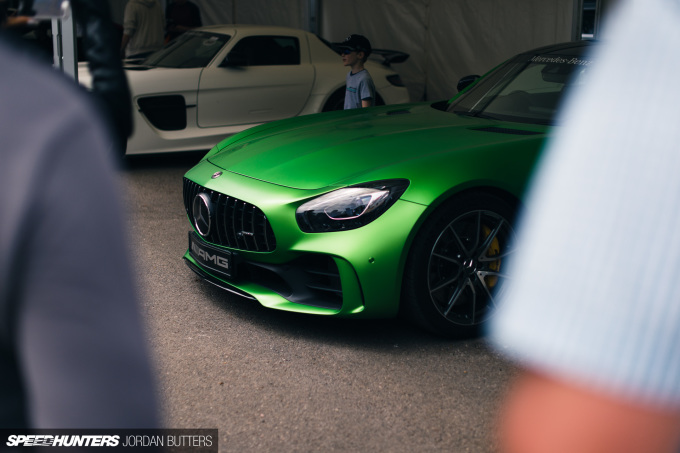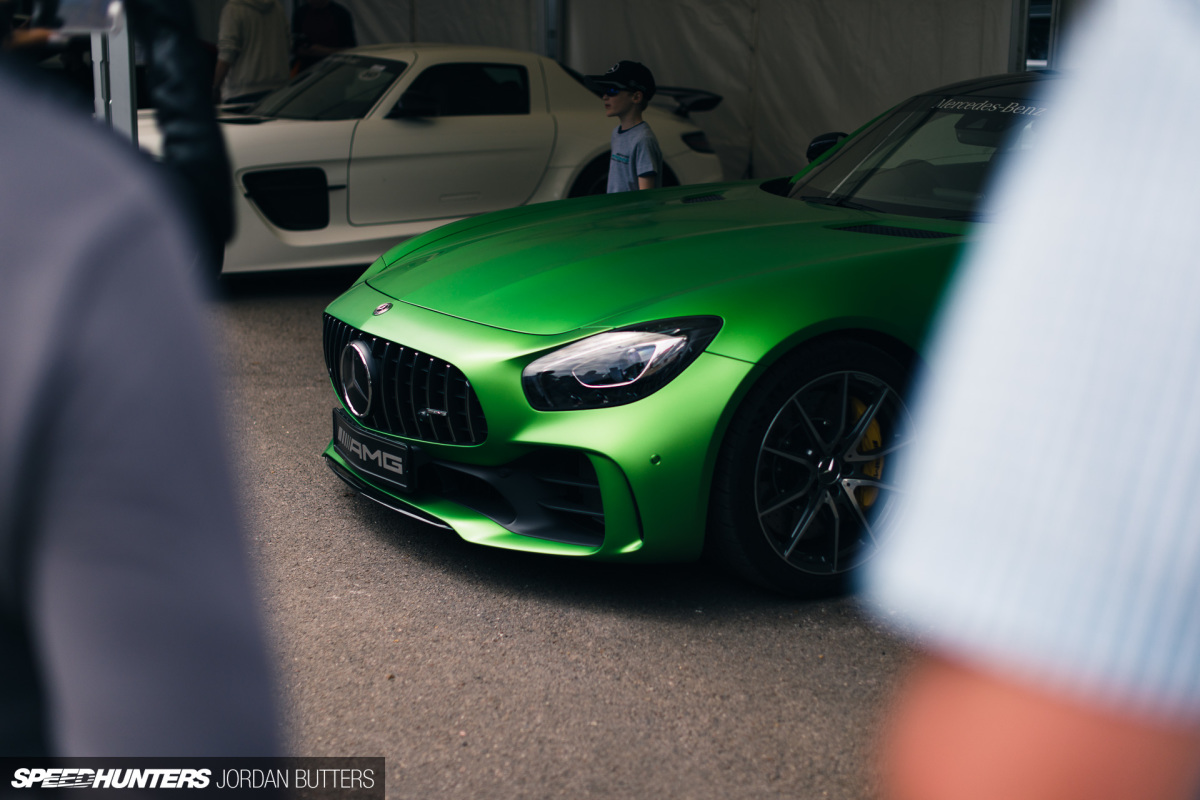 Parts of the festival, away from the main paddock, are devoted to specific interests. The supercar paddock, for example, features several rows of the most desirable vehicular metal and composites on the planet.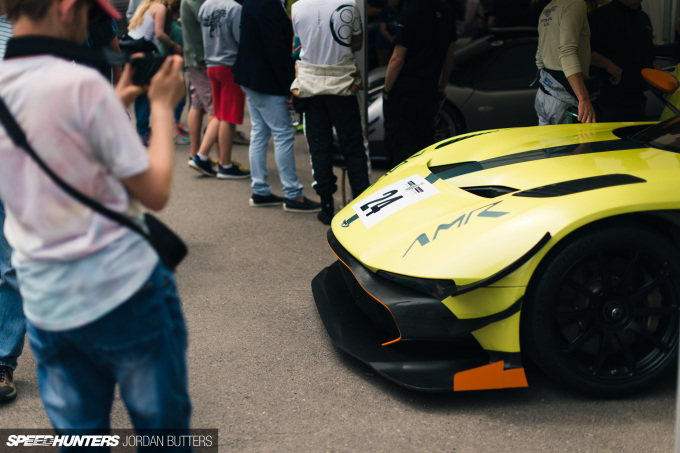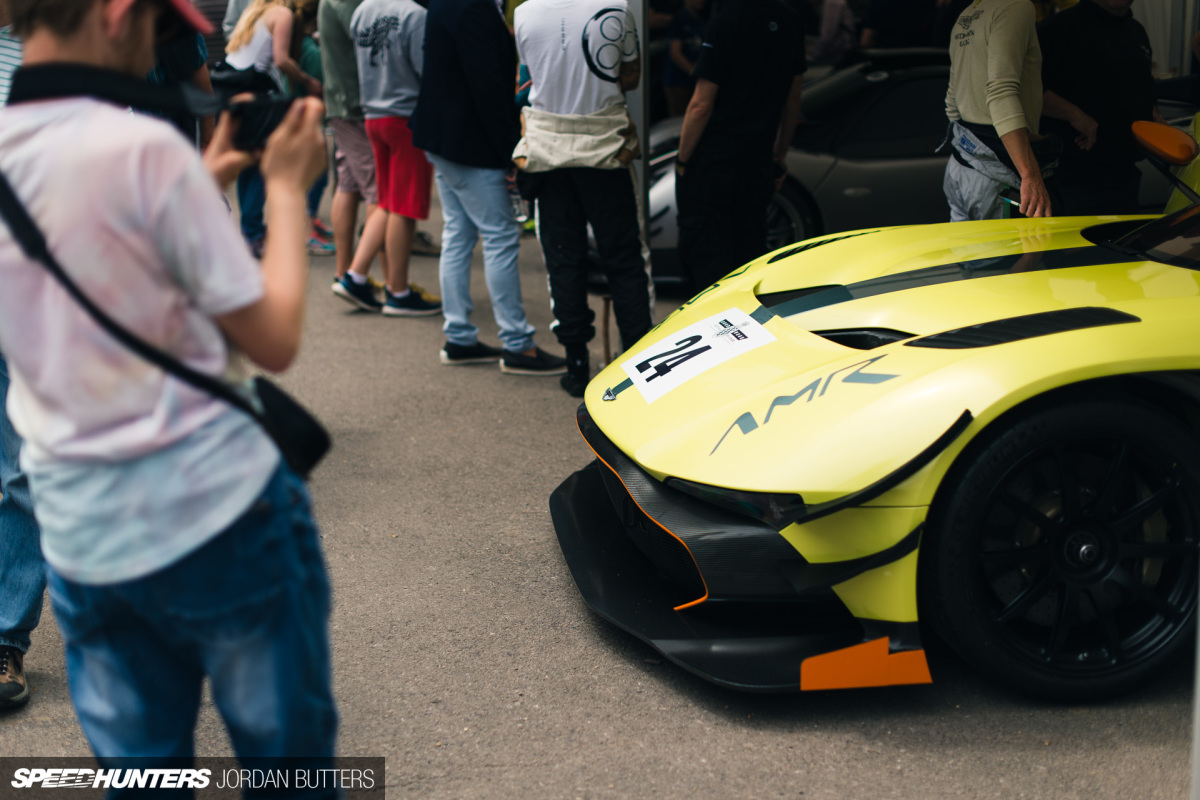 You're free to wander around, touch and (if you find an obliging owner) sometimes even sit in the car of your dreams here.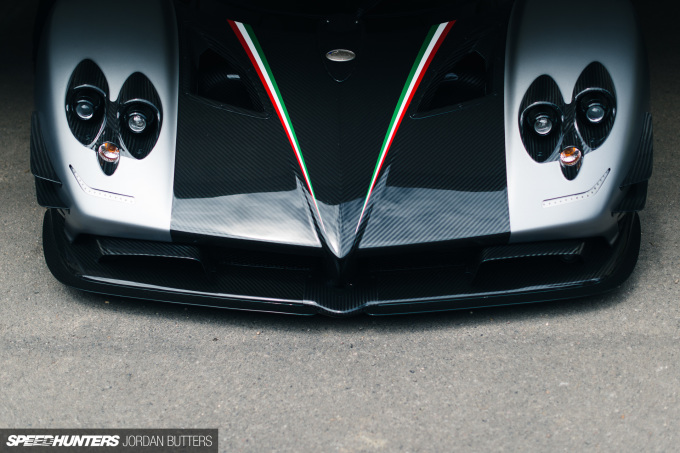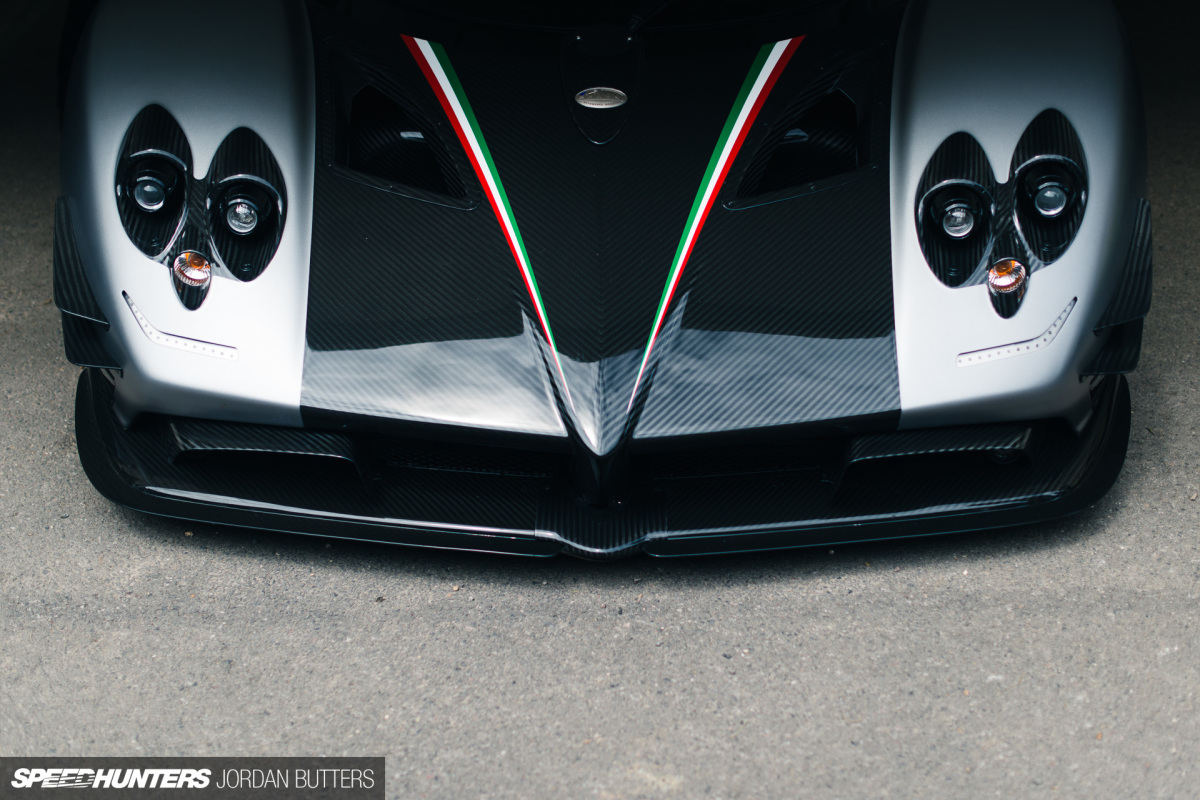 I can't even hazard a guess at the total combined value of this small paddock alone.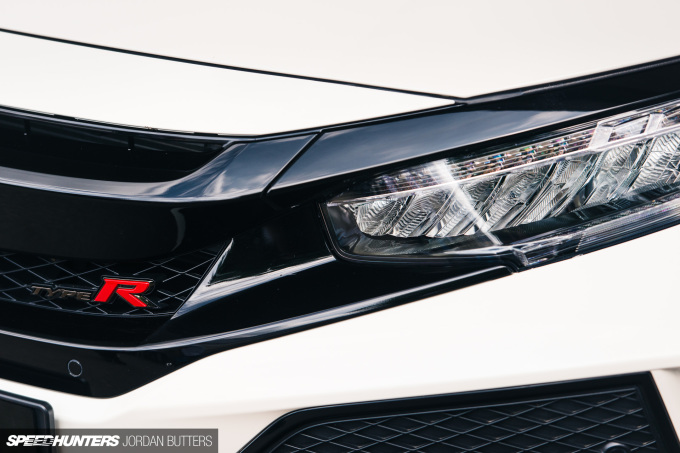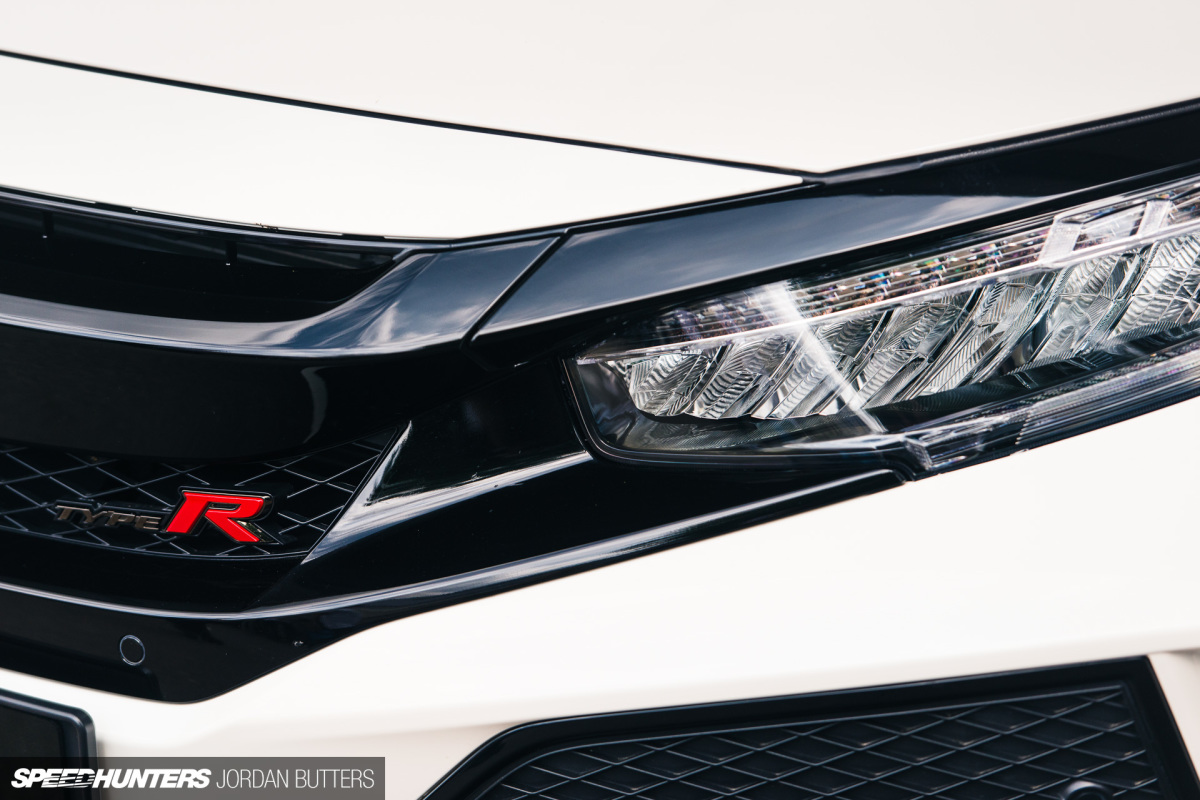 There was even the odd non-supercar present. The crowd and interest surrounding the new FK8 Honda Civic Type R was still considerable. What is it about this particular generation of performance Civic that seems to have piqued peoples' interest?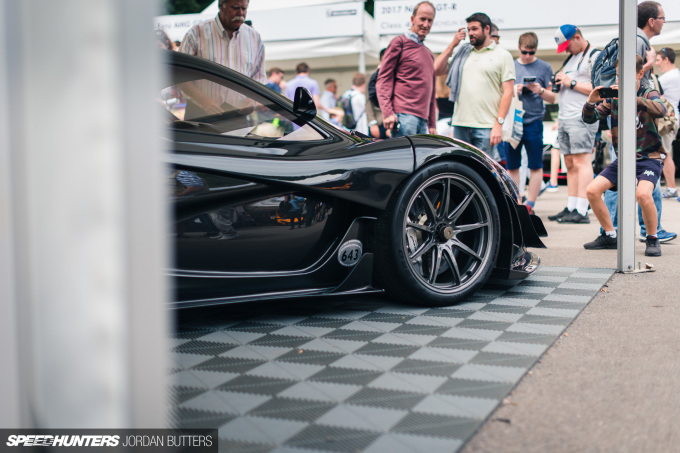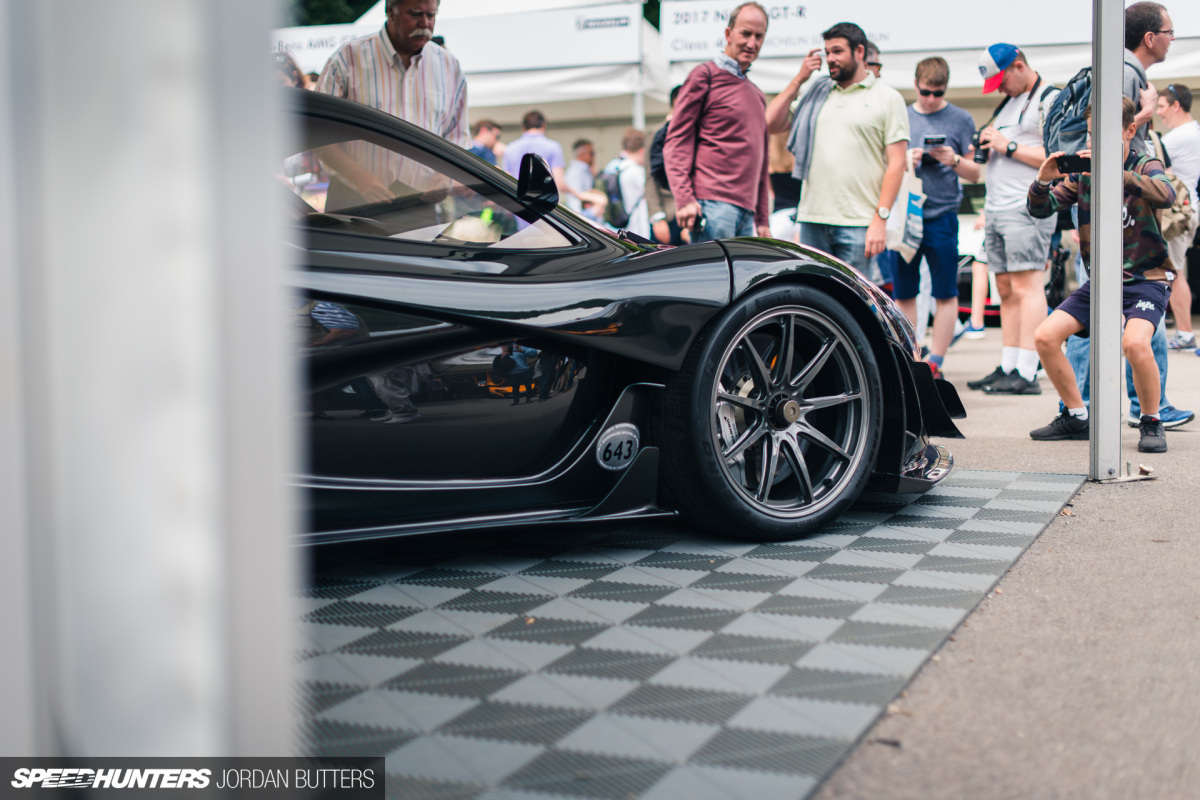 McLaren whipped the covers off of this P1 LM on the Saturday. This remains the fastest road-legal car up the Goodwood hill climb, running 47.07 seconds.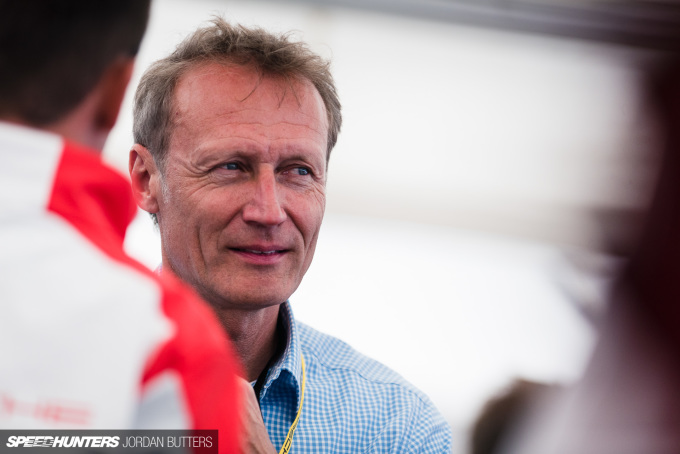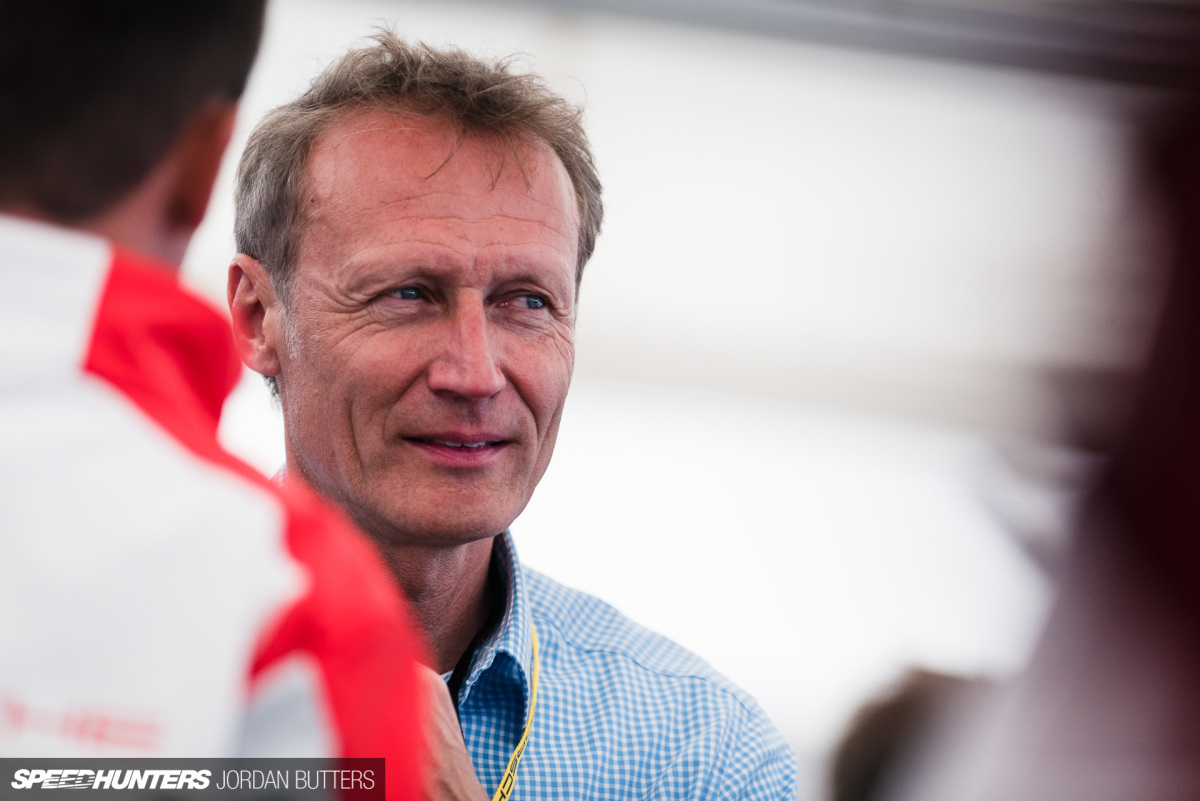 I even spotted Porsche's Andreas Preuninger, AKA Mr. GT3, taking a moment out to chat to the crowd by the new GT2 RS (which Paddy hates, I'm not sure if he mentioned?).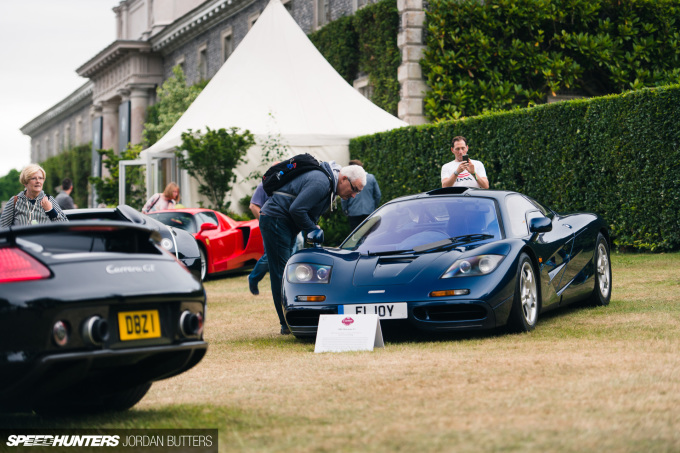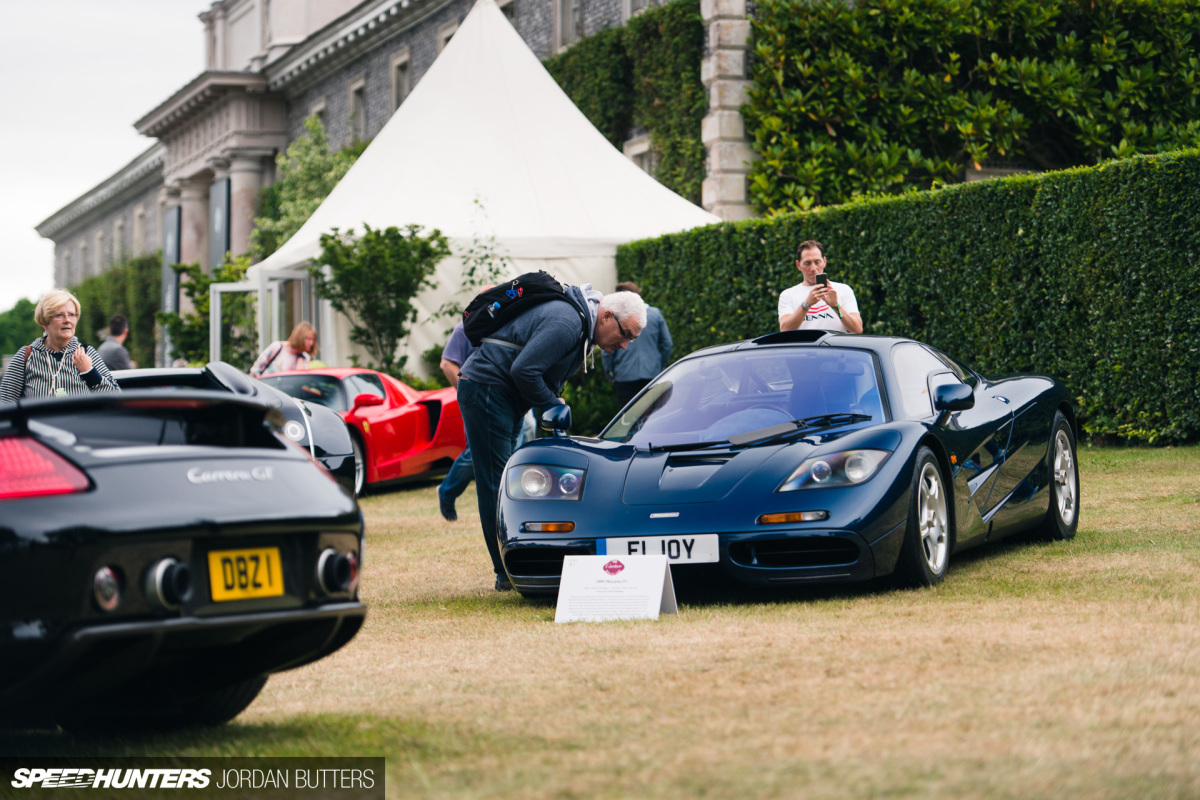 Another nearby lawn houses the appropriately and eloquently-named Cartier 'Style Et Luxe', displaying a fine selection of luxury, coveted and occasionally priceless automobiles.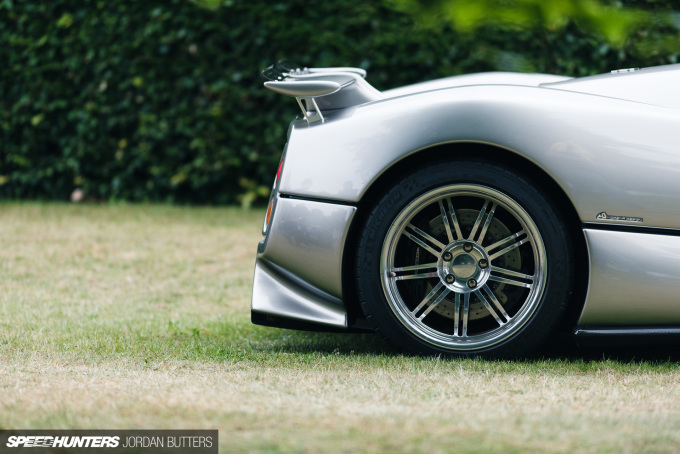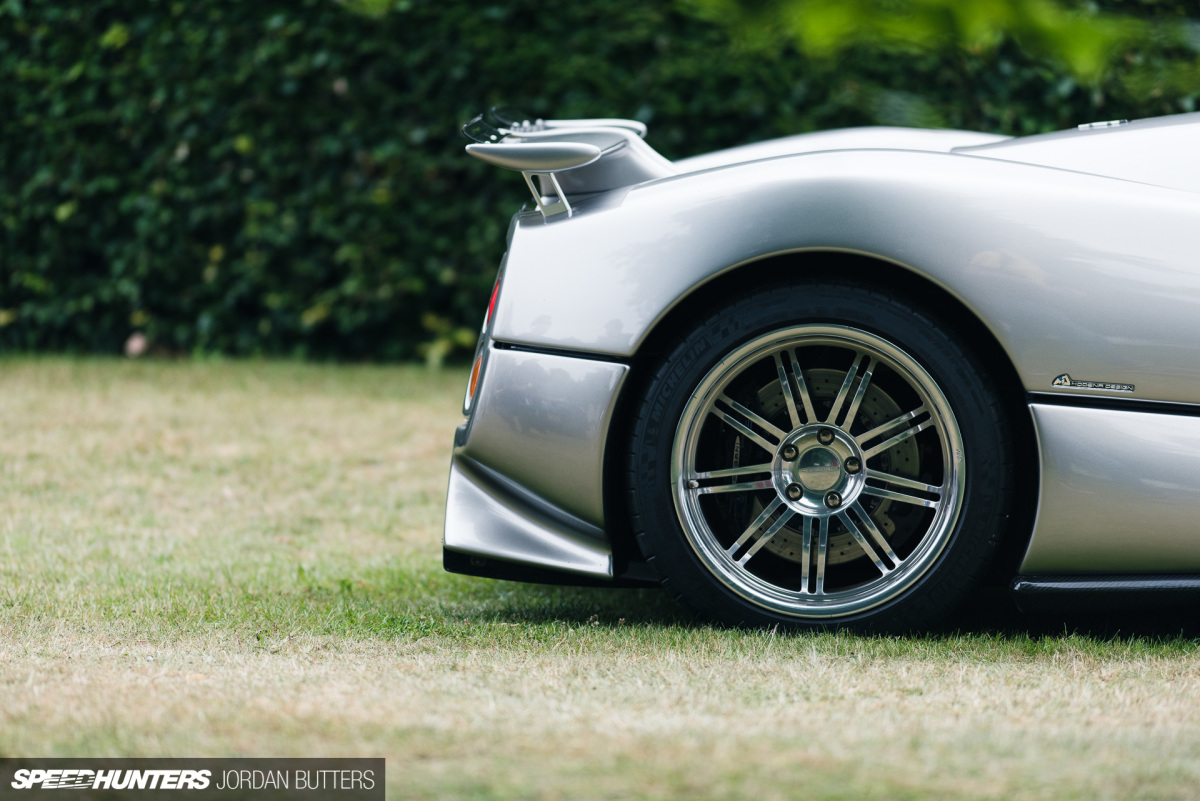 The sorts of cars that would break necks and cause chaos when seen out on the road. In the shade of Goodwood House, they were in good company.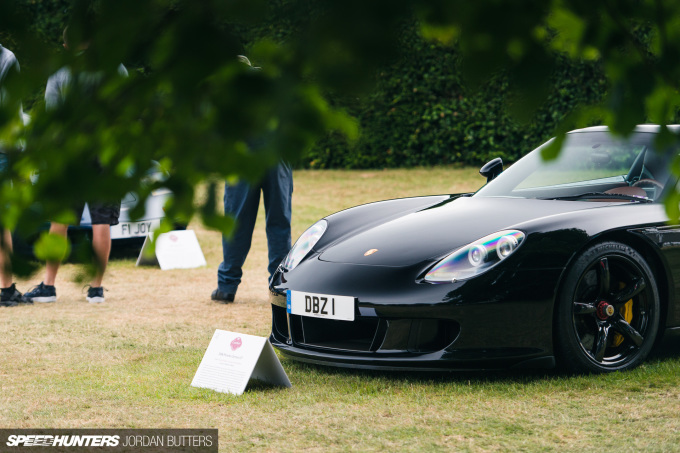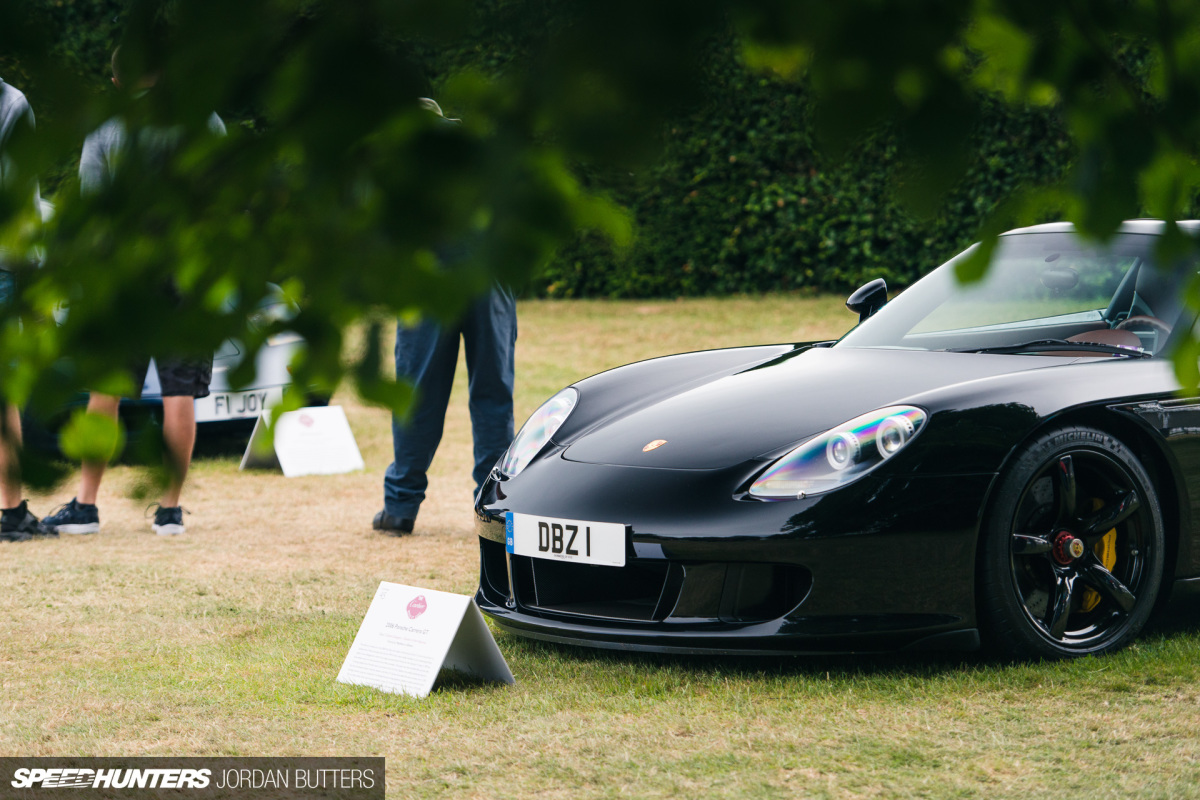 Although still reasonably busy with visitors, the lawns are a momentary respite from the charged crowds that fill up the main paddock.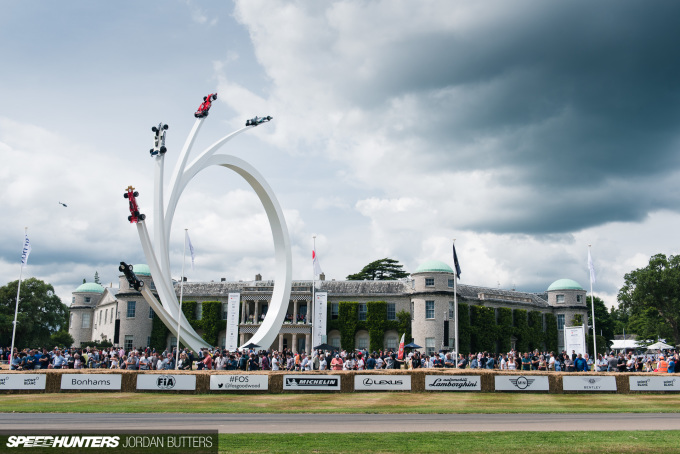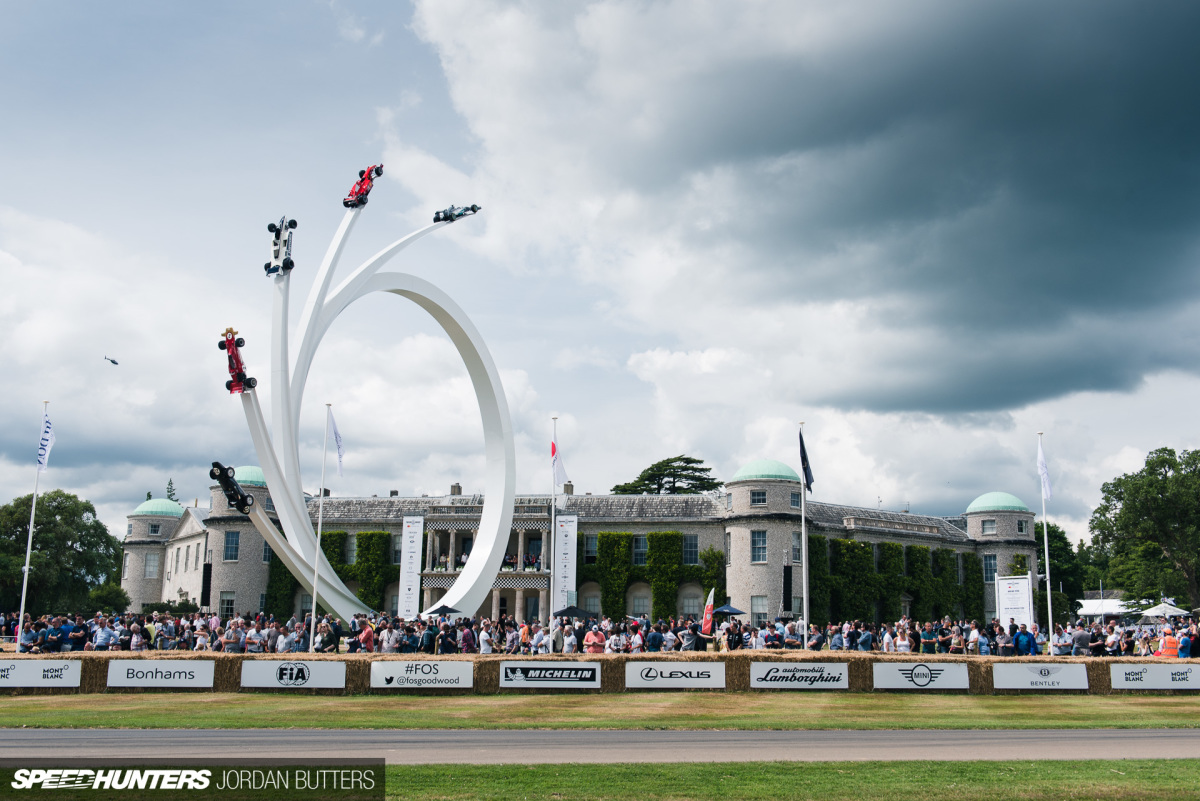 At the front of Goodwood House sits the all-important central feature. This gigantic and imposing modern sculpture, designed by Gerry Judah, dominated the skyline at the Goodwood Estate. It's a symbol of all things Festival of Speed and plays an important role in setting the theme and tone of each year's event.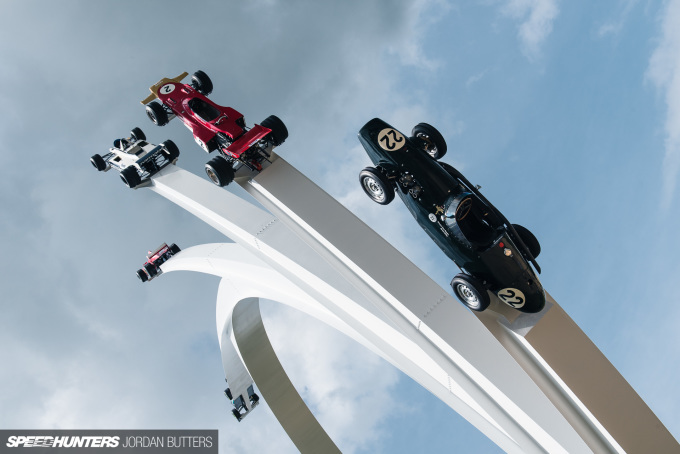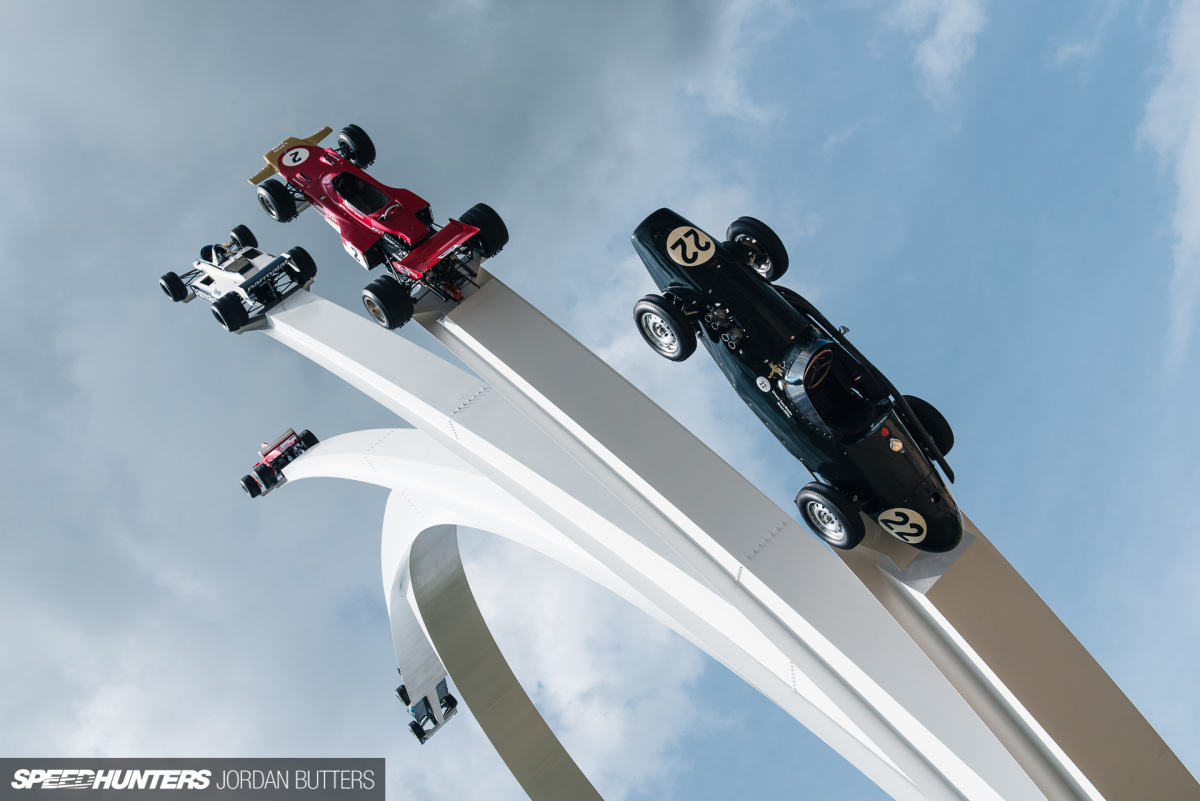 As important and impressive as it is, from what I heard, this year's central feature received mixed reception. Symbolising the five decades of Bernie Ecclestone's involvement in Grand Prix racing, this monument was a deviation from the norm; the sculpture has previously, since its inception in fact, been dedicated to a manufacturer, usually tied in with an anniversary event in that manufacturer's history.
I'm unaware of the power and influences that be, but seeing as this year marks 70 years of Ferrari, it's arguable that would've made for a more popular and fitting theme. But hey, who am I to say?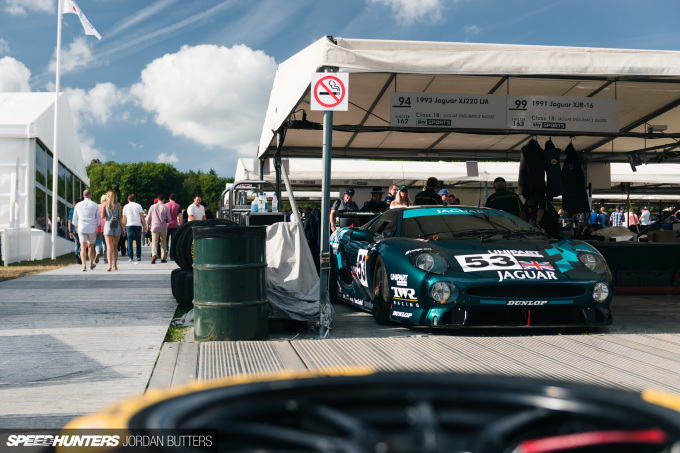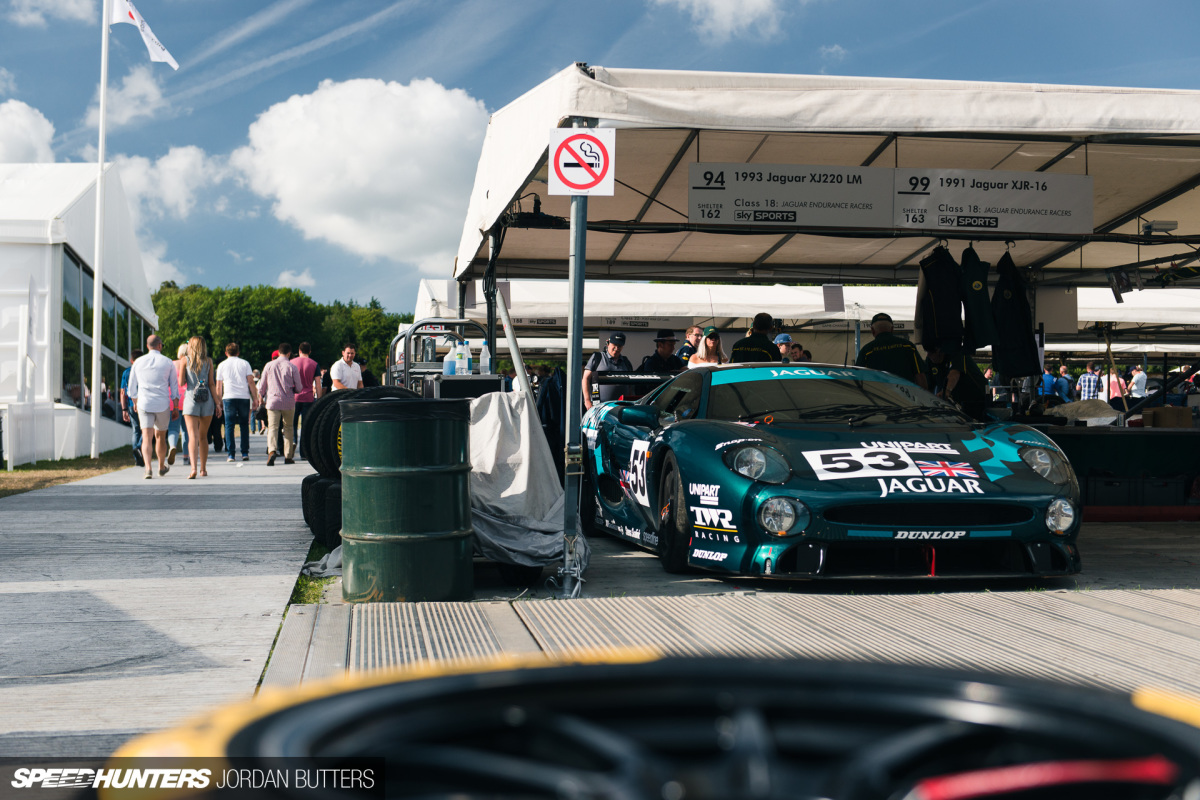 Back in the middle of the action is the main paddock. Whilst ducking and weaving through the slowly meandering crowd you'll hear a muffled tannoy announcement from the hill climb, and moments later the reverberated sounds of different cars from different niches in motoring history begin firing to life.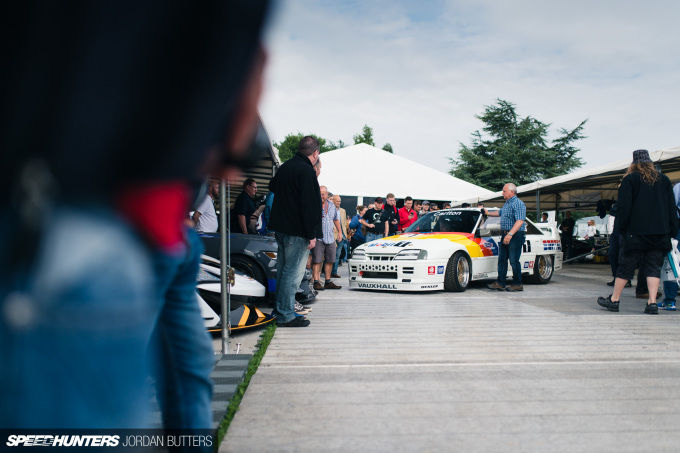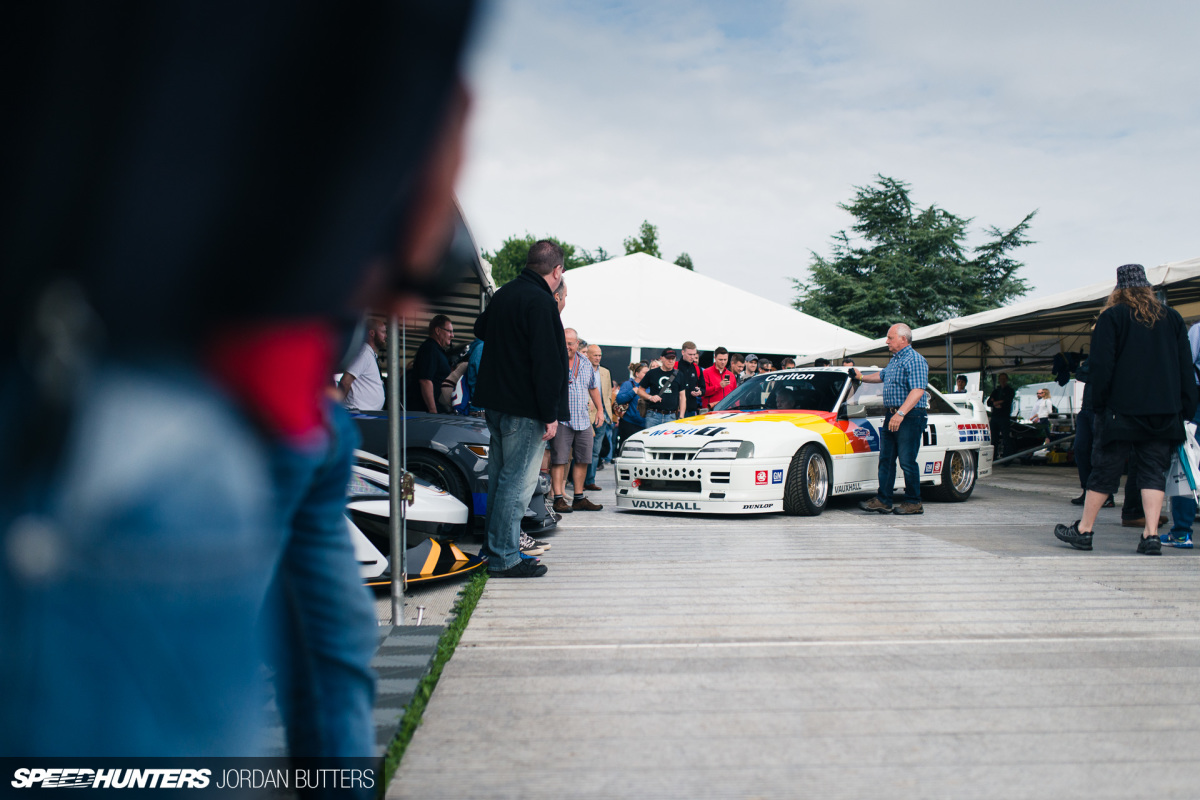 For entrants to the Festival of Speed, making your way to the holding area in a timely manner appears somewhat of a tall order. The crowd flock around cars as they're fired up, while marshalls blow their whistles in an often futile attempt to bring order and make space for the vehicles to pass through.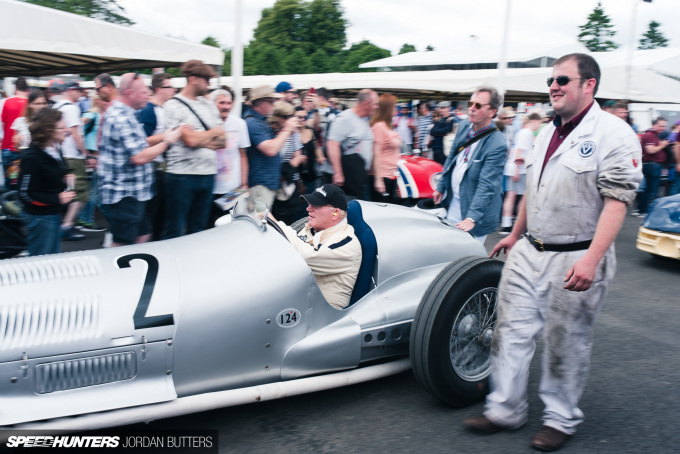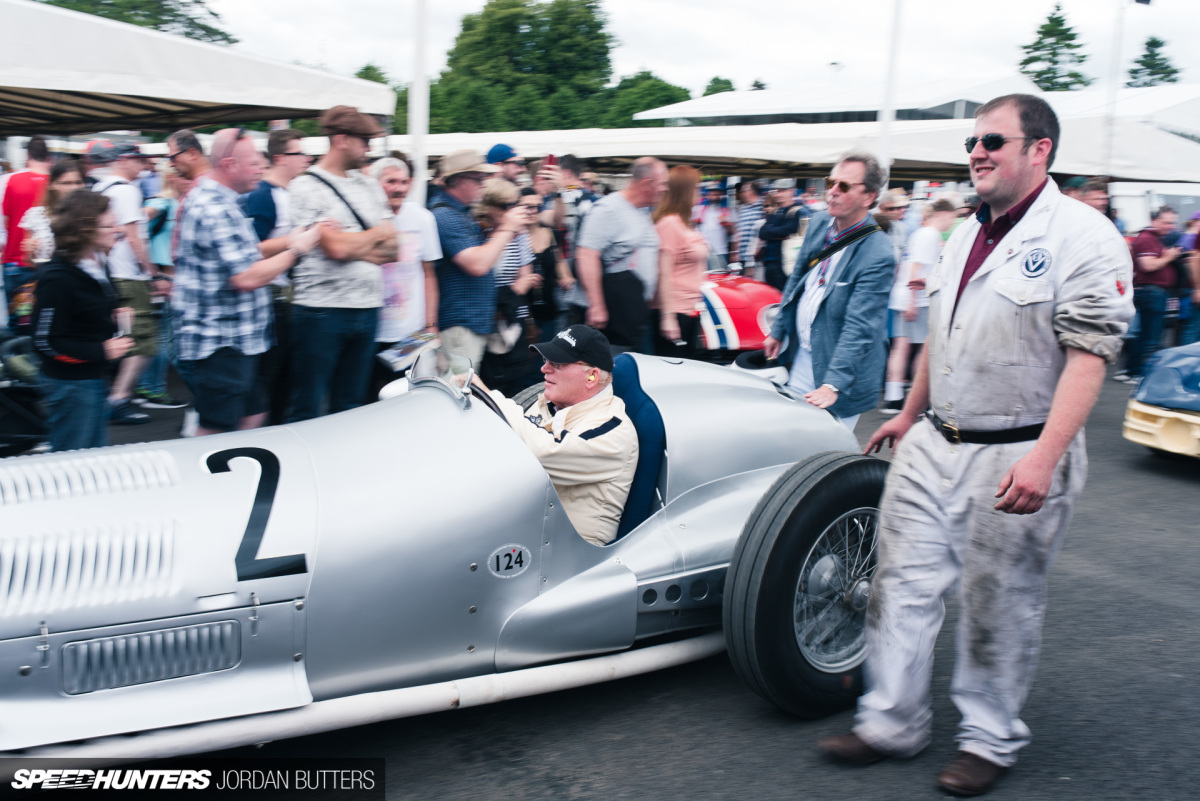 There's almost a frenzy around some machines as festival goers scramble for their mobile phones and cameras, keen to get a shot of the cars and drivers as they pass.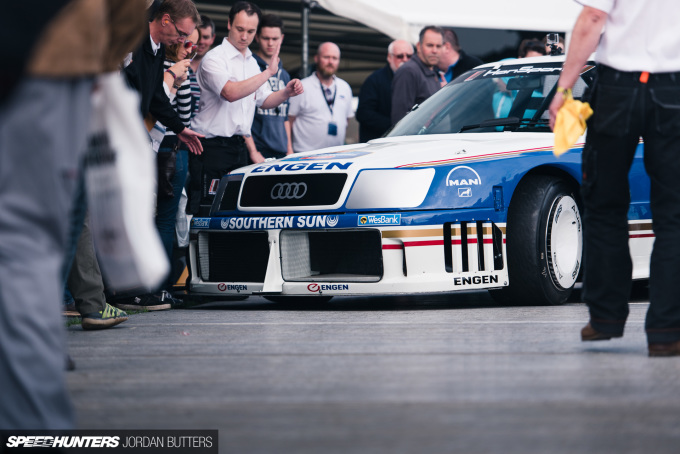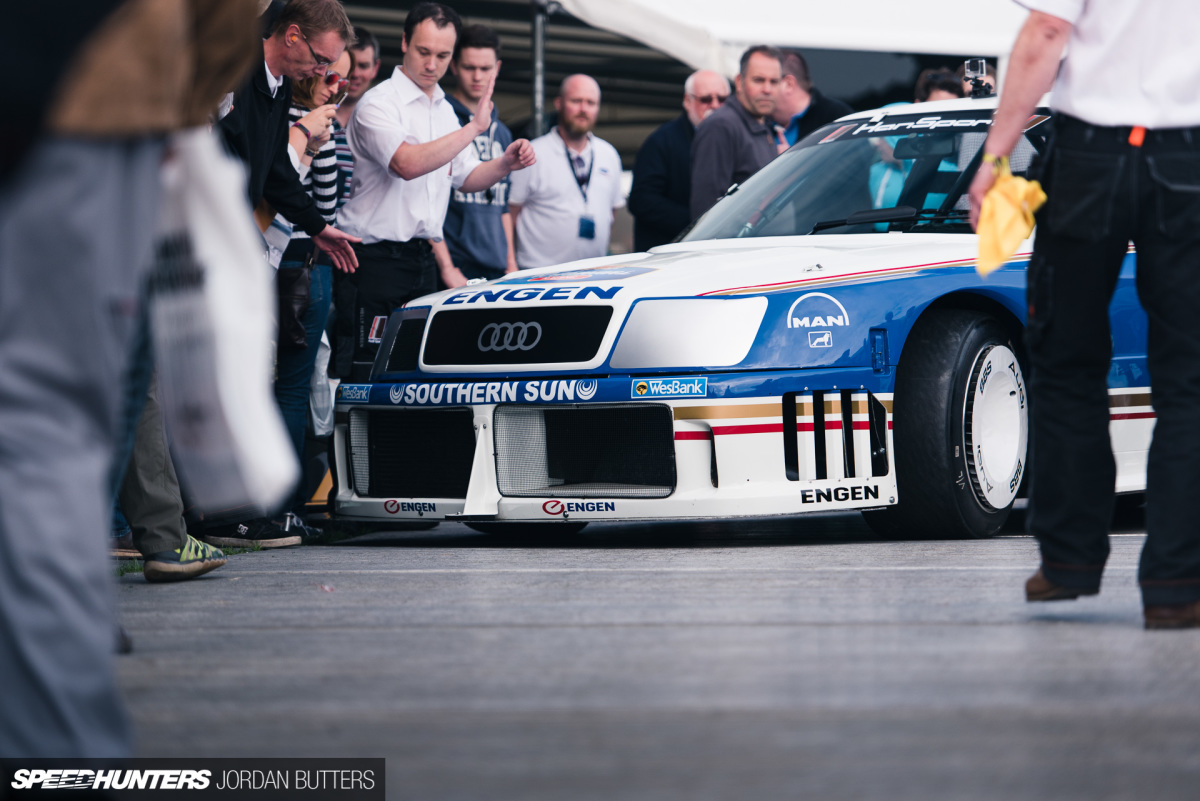 Exhausts rumble, fumes waft skyward, and the anticipation builds as the cars enter the holding paddock. The energy is palpable.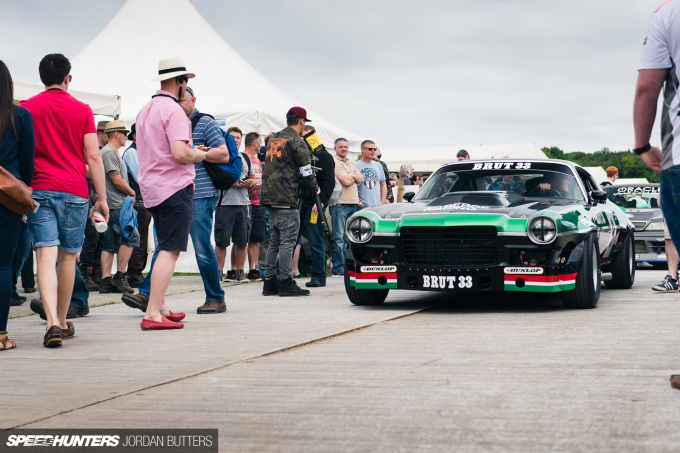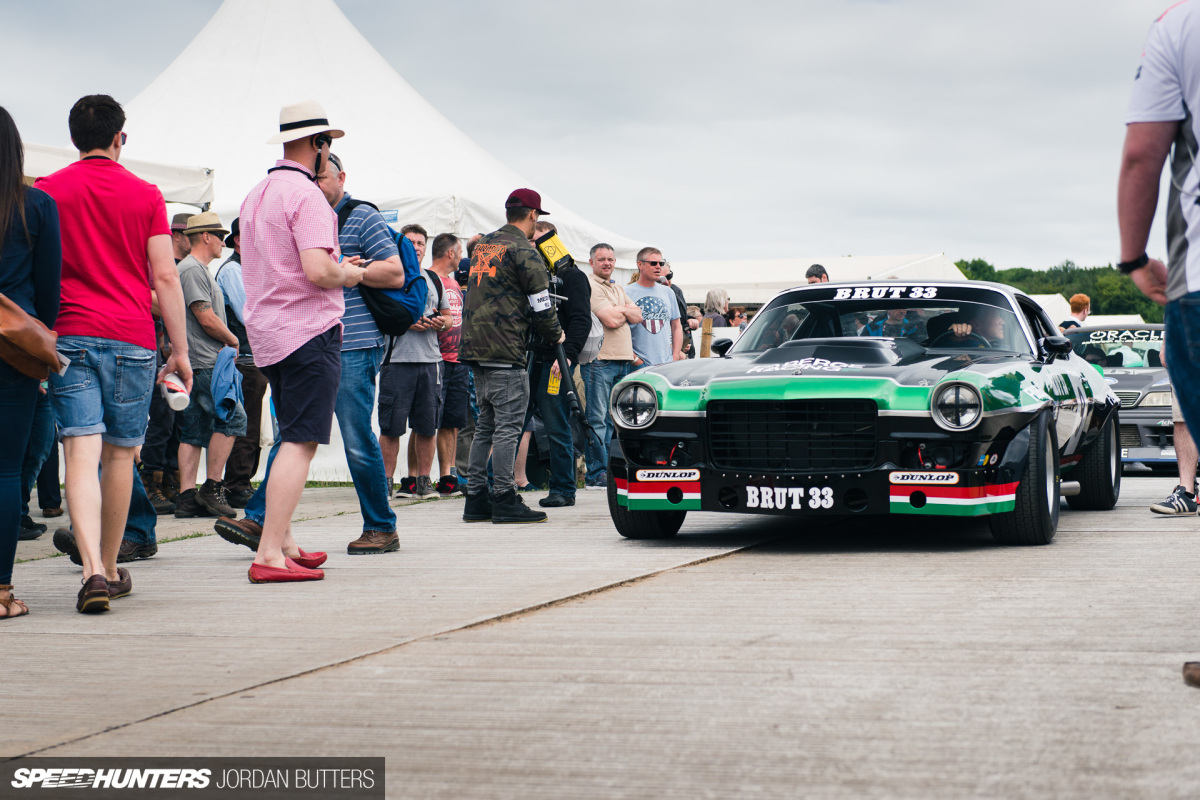 From a photographer's perspective, the throngs of people surrounding the cars makes it incredibly tricky to capture images at times. You have to be continually aware of stepping into other people's images, or out in front of moving cars.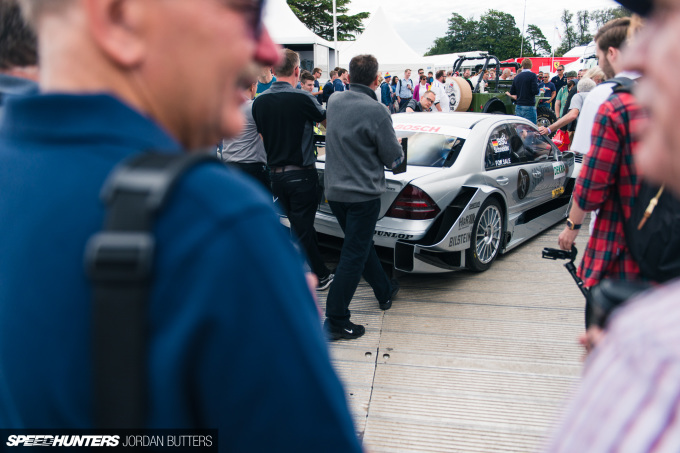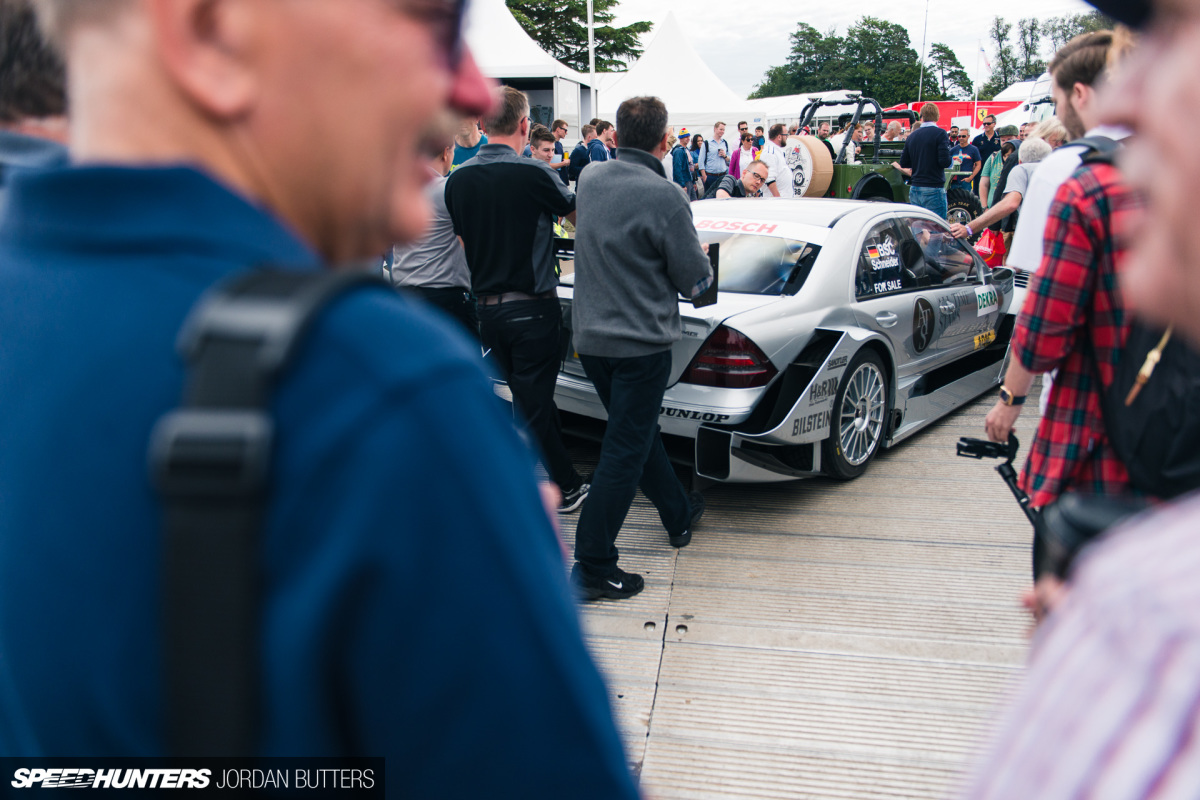 The marshalls don't care to move you out of the way if need by, and you have to be aware of what's going on around you, all whilst composing and getting the shot, quickly.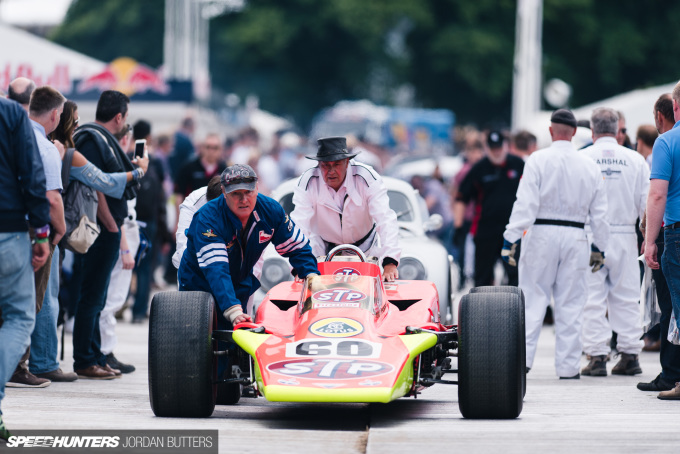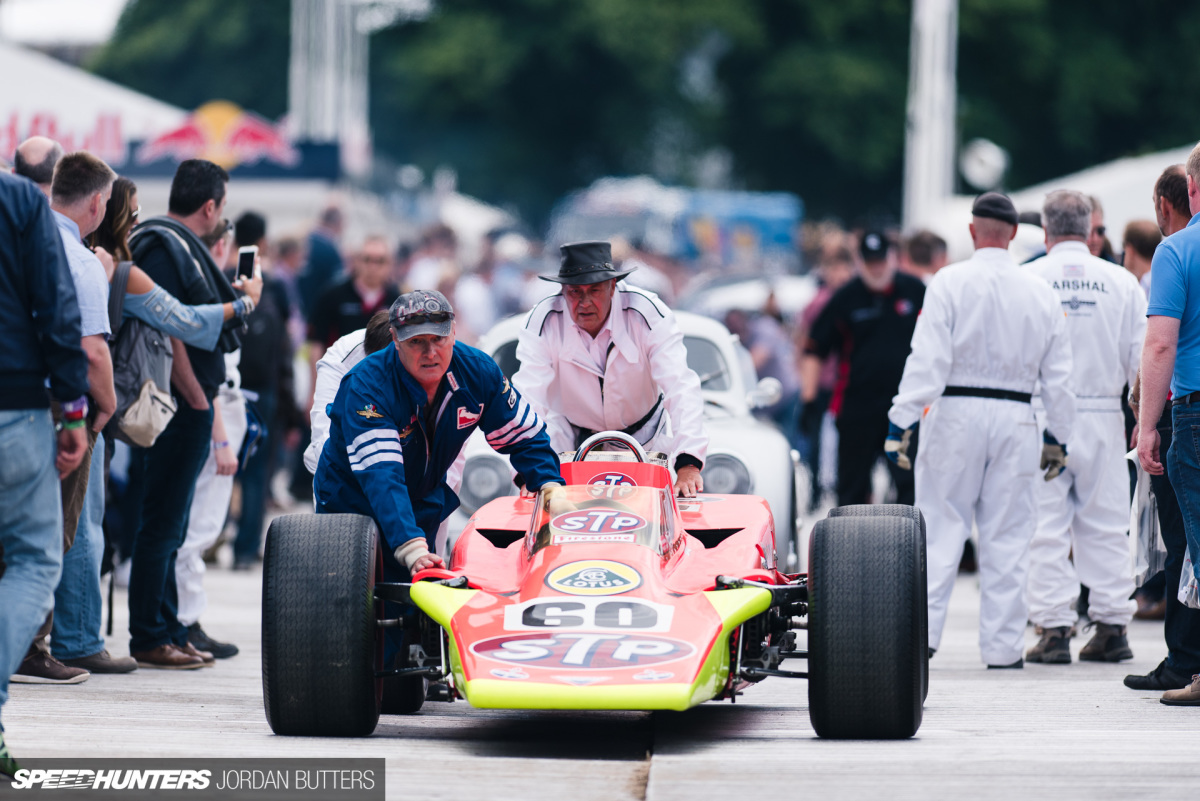 I can report that I only got elbowed twice, trodden on once, and had my foot run over by one car this year. This one.
All in all, a success.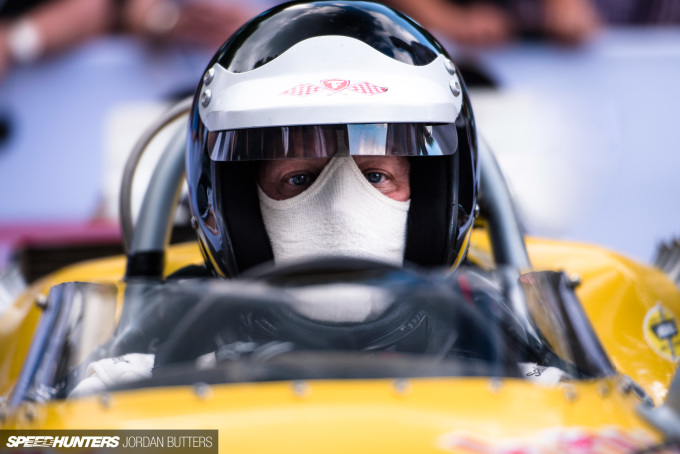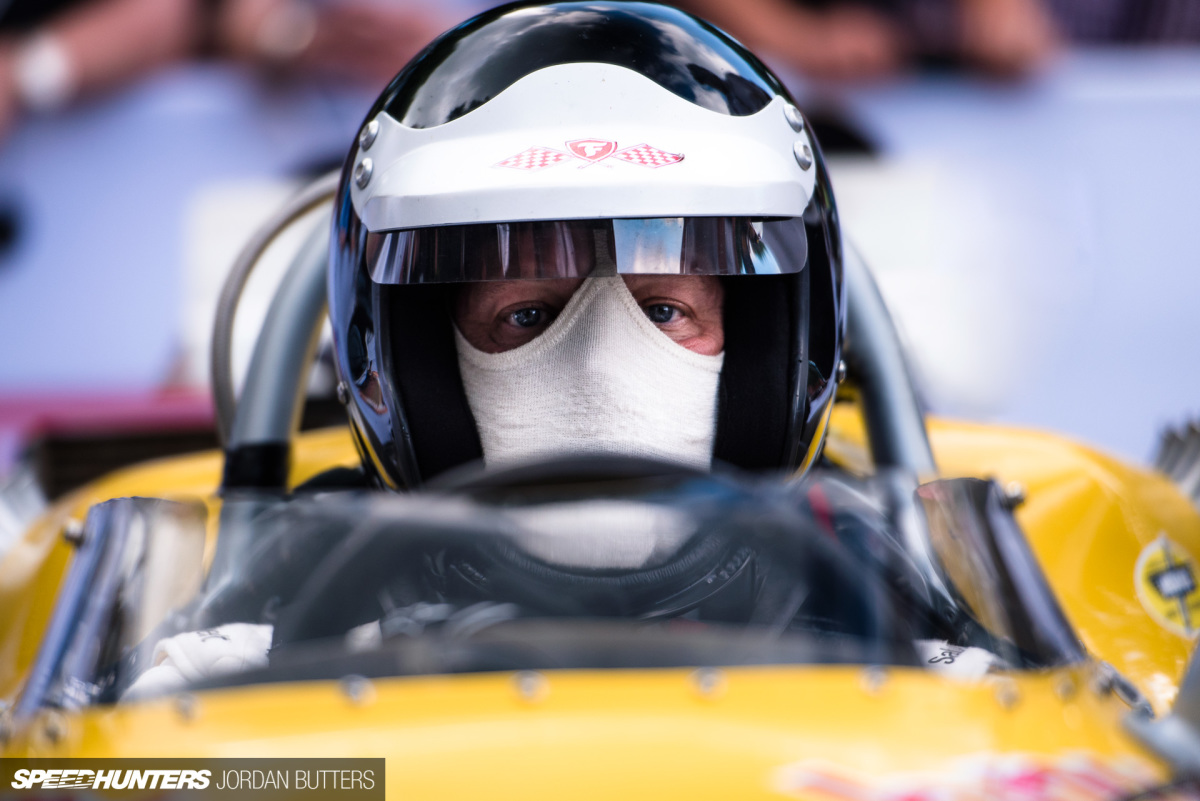 Once in the holding area, the entrants have a few moments to gather their thoughts, chat to fellow drivers, watch a spot of hill climb action, then strap in and prepare themselves and their cars for their turn at the hill.
Lord March's Driveway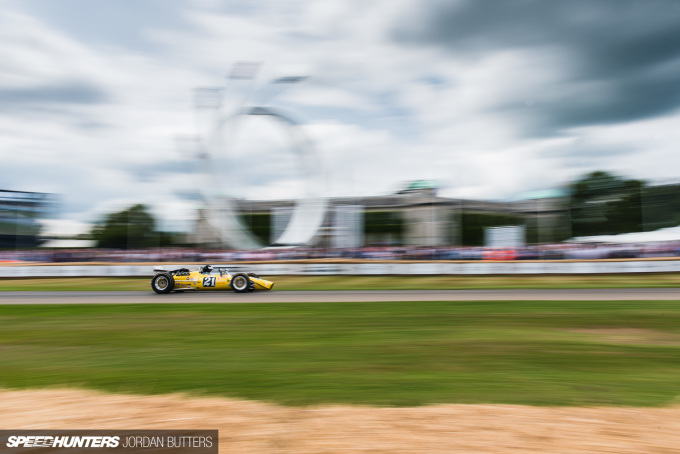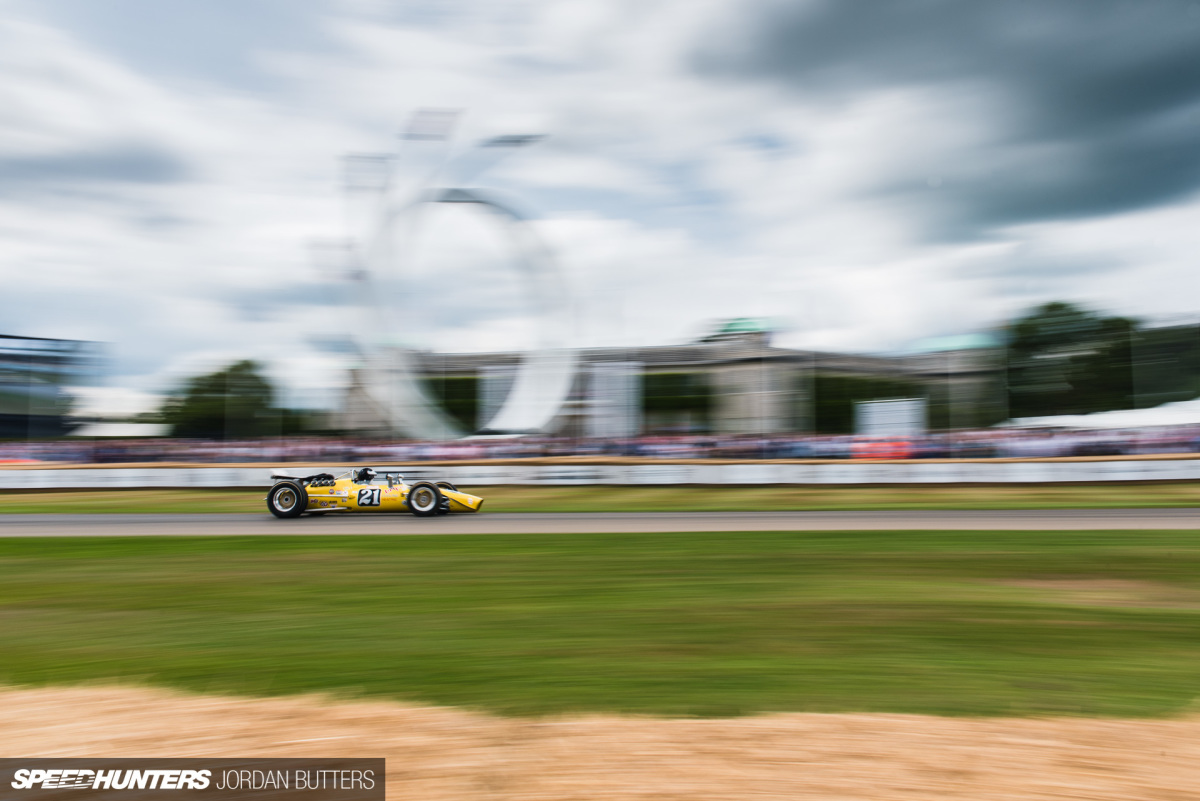 Because, of course, at the heart of the Festival of Speed snakes the infamous hill climb, and the story behind this particular feature of the event is one of British eccentricity at its finest. Measuring just over a mile long, and comprising of nine, mostly shallow, turns, the Goodwood hill climb came about after the Earl of March (owner of the Goodwood Estate) had a desire to return motor racing to Goodwood.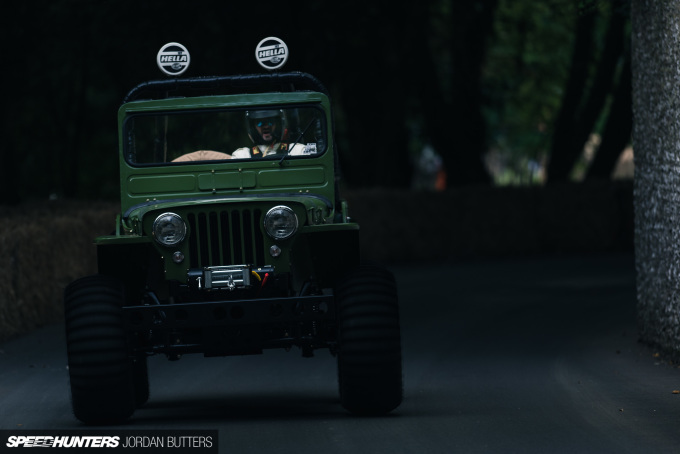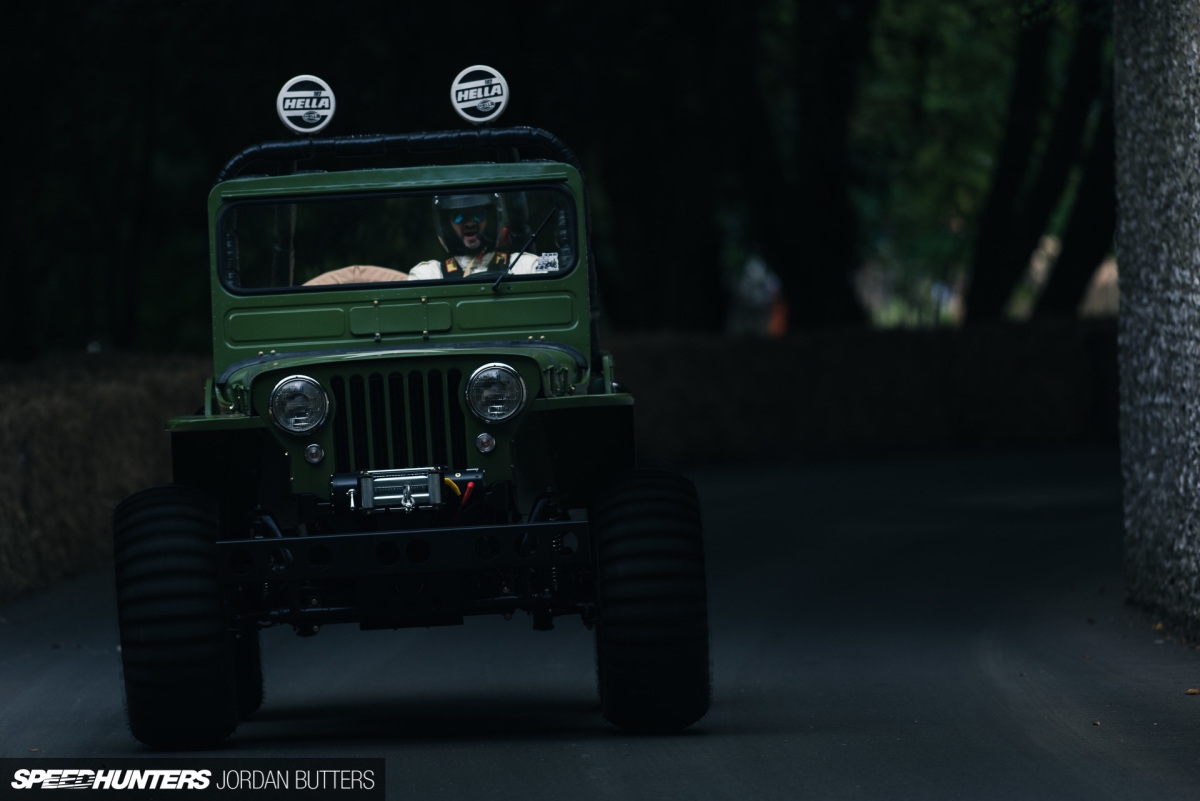 Unable to use the preexisting racing circuit due to red tape, in 1993 Lord March decided to host a hill climb on the driveway of Goodwood House. The idea of an international motoring event held on some bloke's driveway and front lawn sounds ridiculous, but when you've got the Goodwood Estate to play in, it's all entirely reasonable.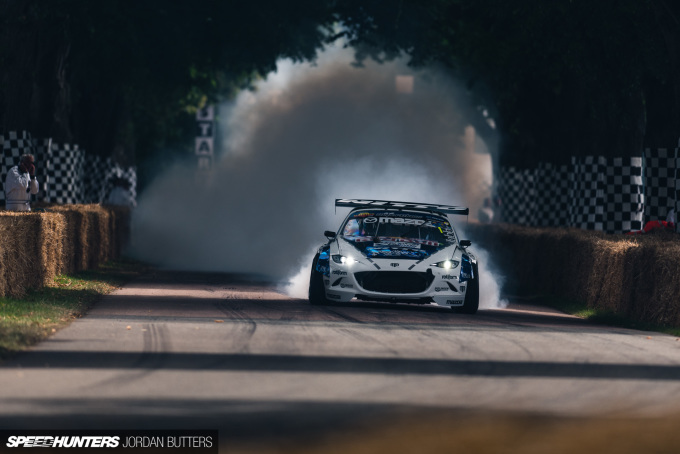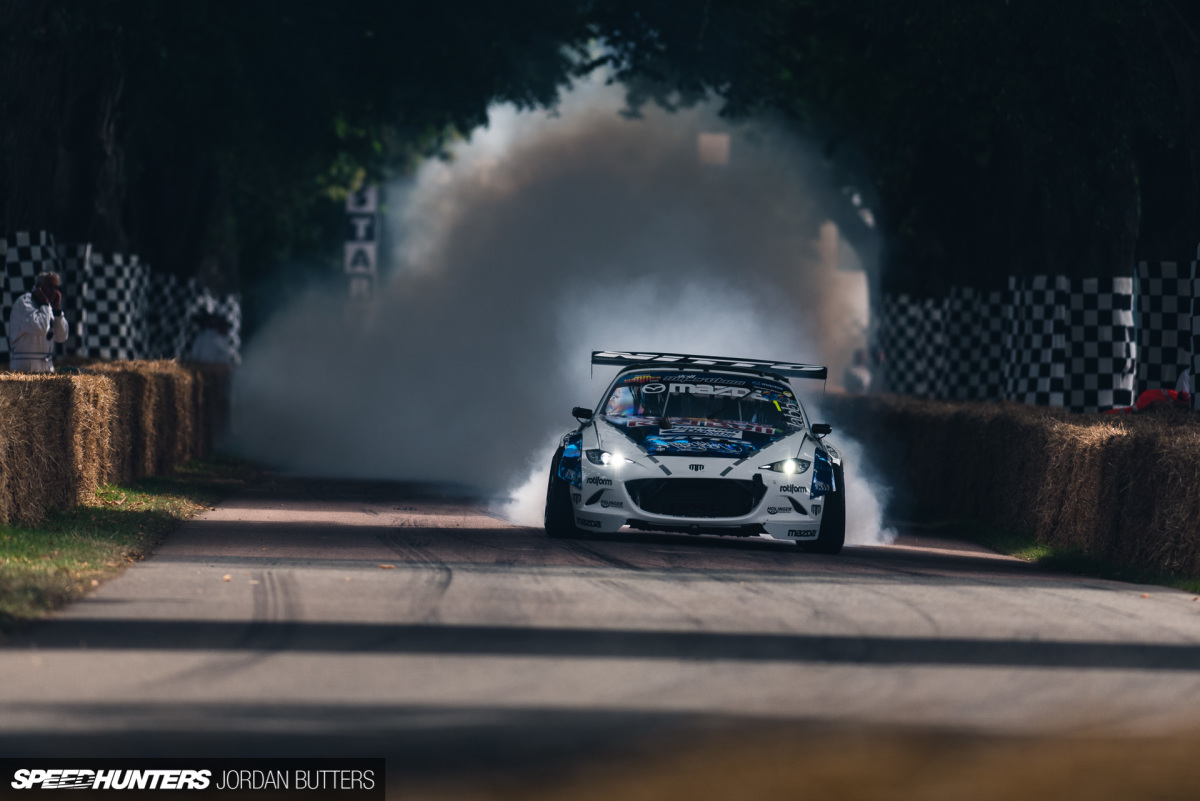 In the 24 years or so since the hill climb portion of the event started, Goodwood House has seen all manner of machines hurtle past. From Le Mans winners to modern F1 machines, historic motorcycles to electric vehicles, sports cars, supercars, hypercars, NASCARs and modern drift beasts.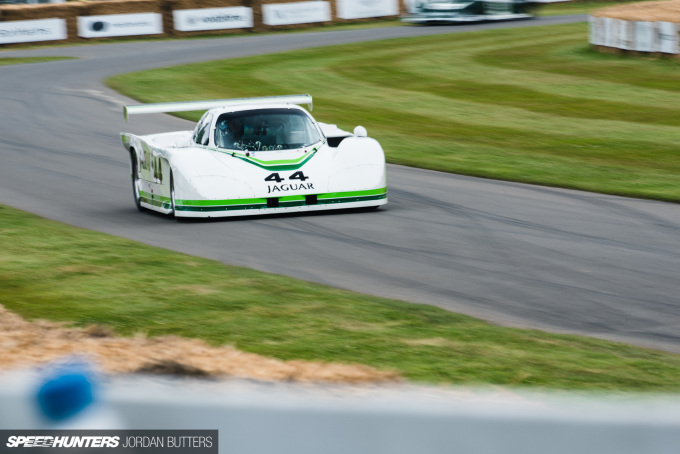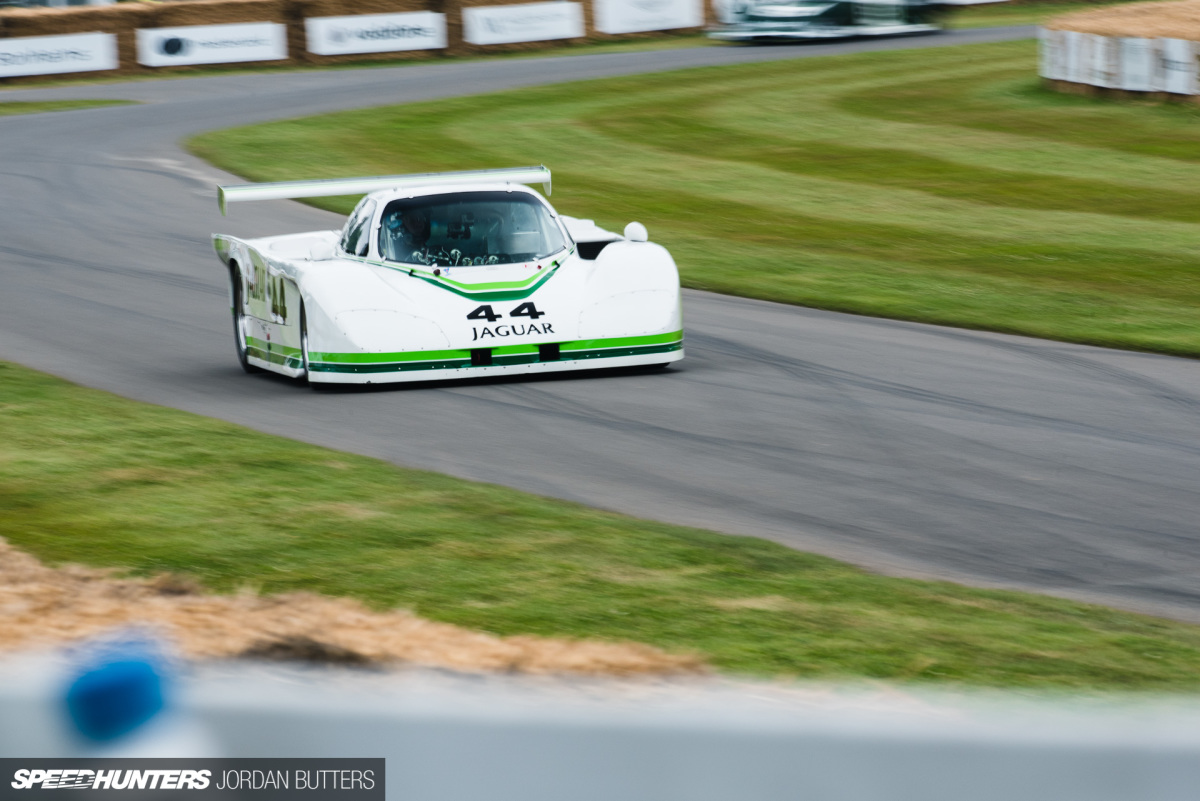 The course is super narrow too – roughly the equivalent of a small B-road here in the UK –  and there wouldn't be much room spare if two cars cross paths going in opposite directions. This makes it all the more tricky to navigate at speed, and with such little run-off there's no room for error.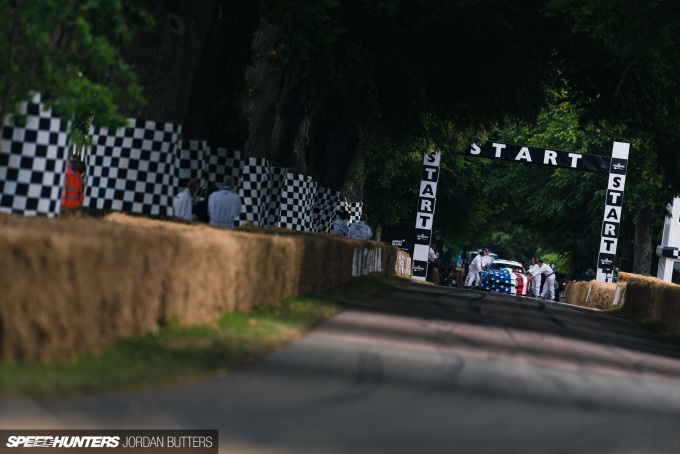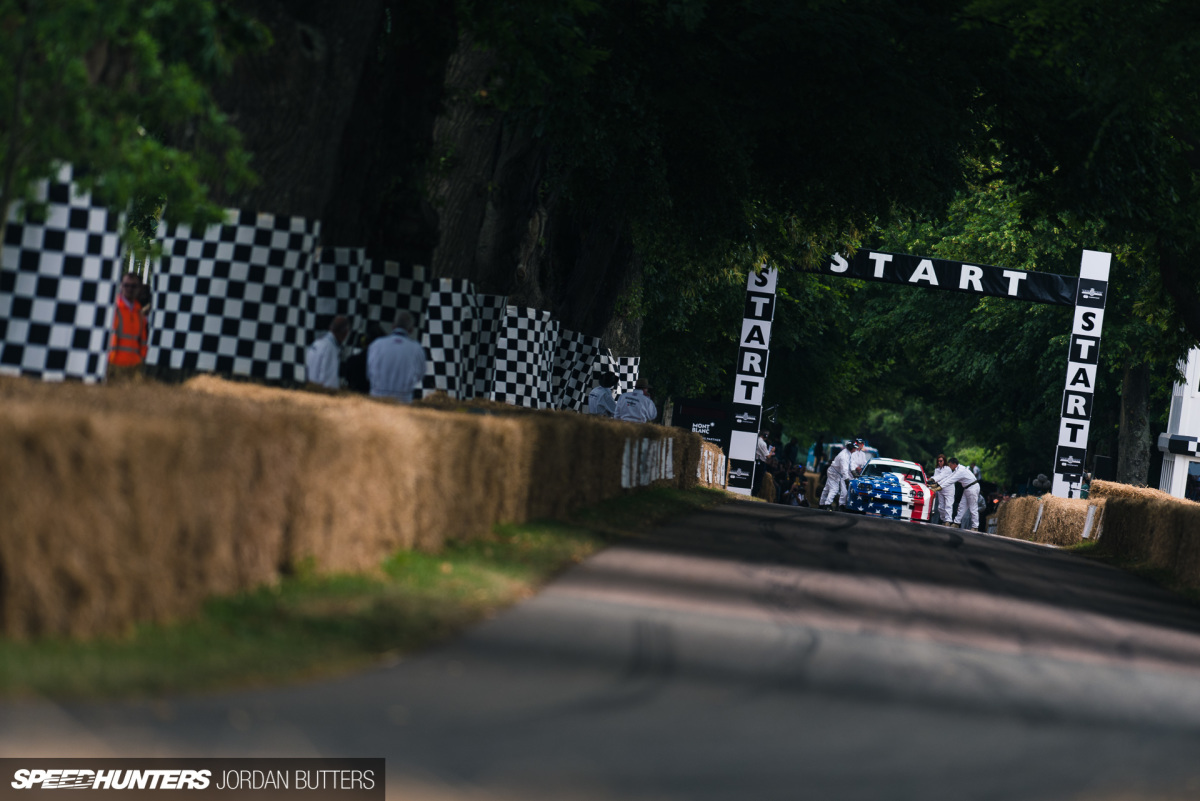 Throughout that time the hill climb hasn't lost any of its charm either; the Festival of Speed celebrates its history and rituals with pride. The group of white overall-clad marshalls 'holding' the car on the start line is a particular favourite moment of mine – it's all part of the event's theatre.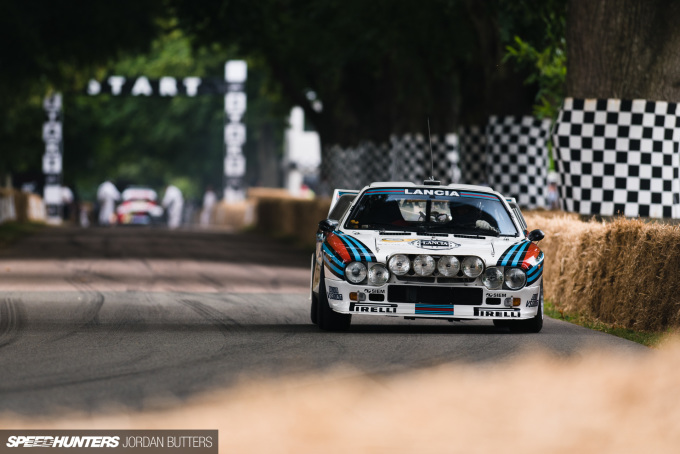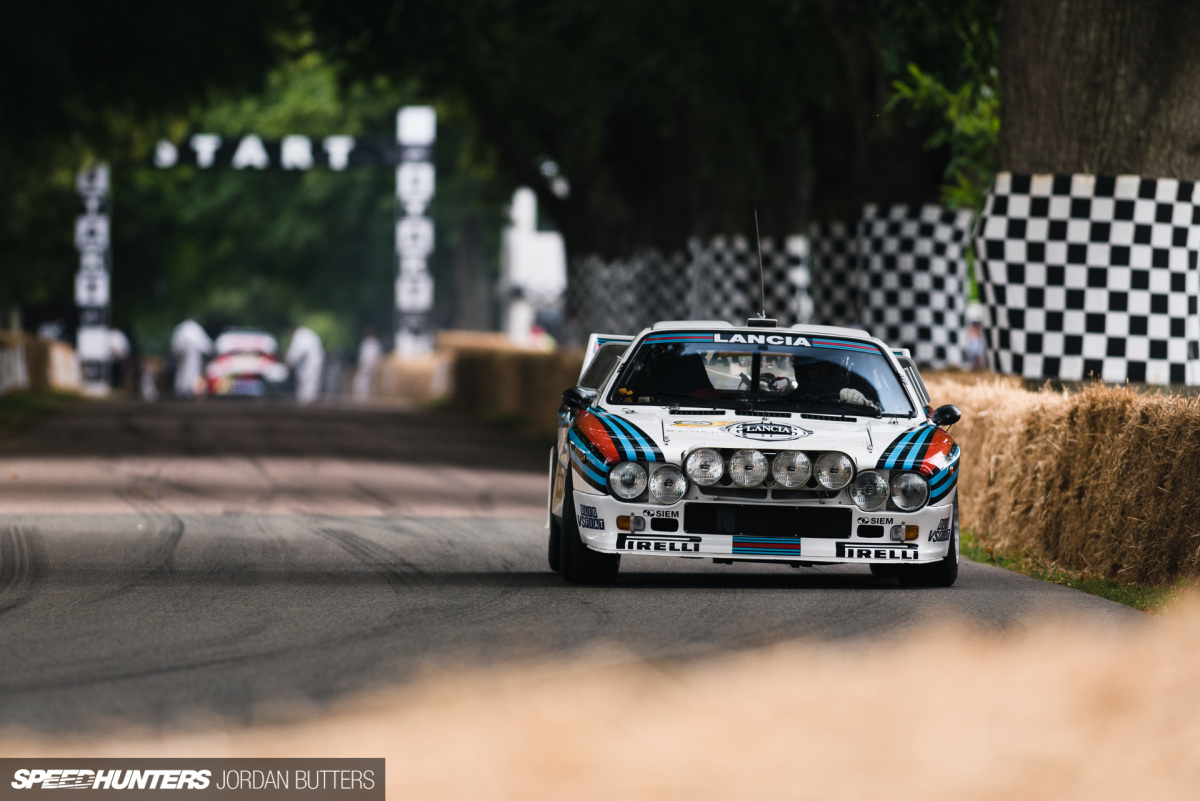 From the moment their hands are released from the car's bodywork, the entrants are free to hurtle (or just burnout) down the tree-lined avenue that forms the start straight, towards a sharp right-hander and out into the open.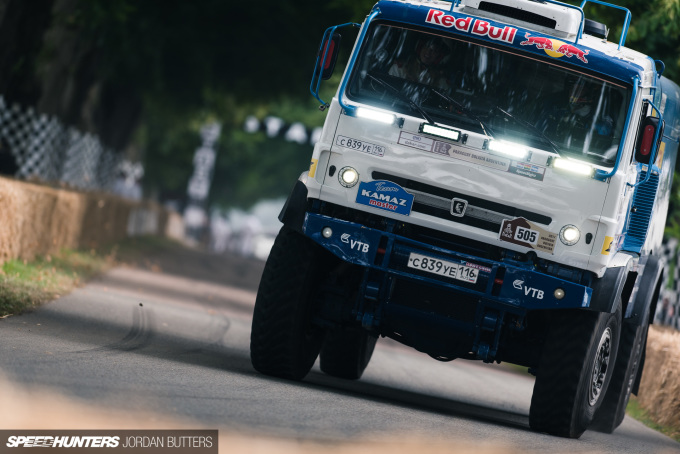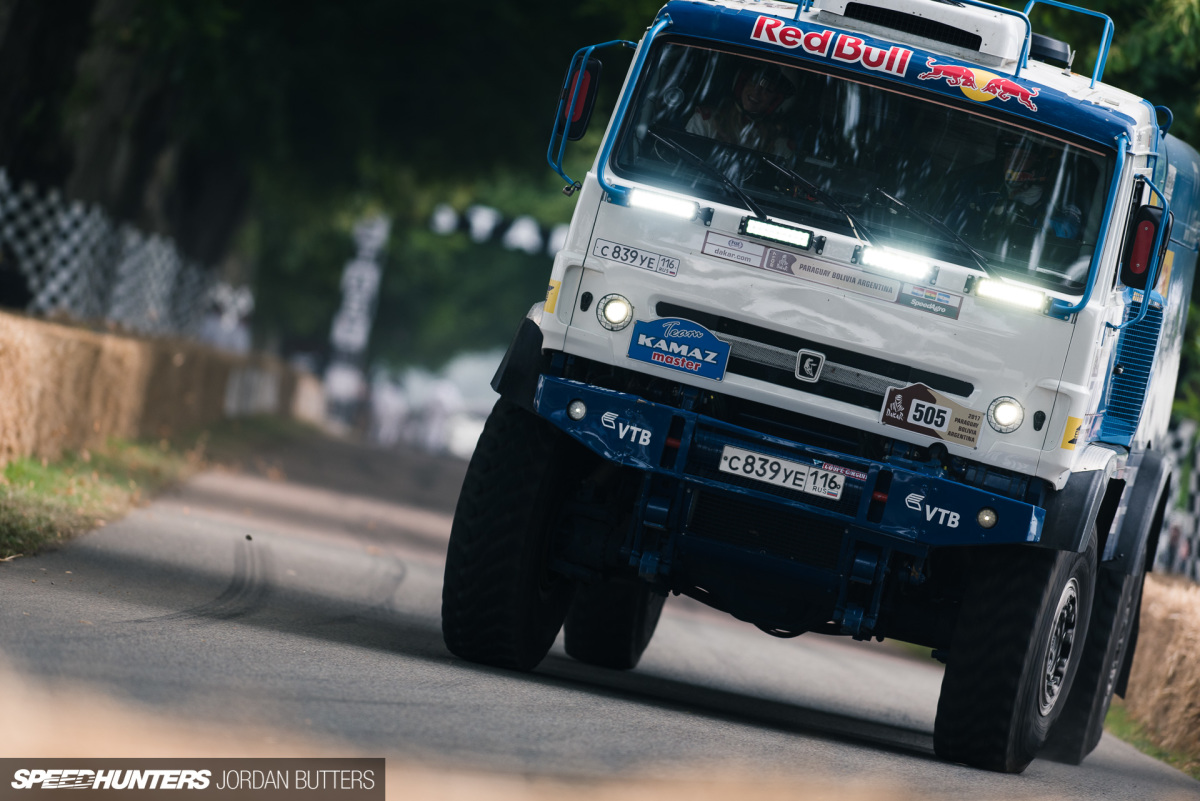 Yes, this was the single most terrifying thing to be stood directly in front of as it turned in. I don't even know how it fitted up the hill. Check out the sidewall movement on those tyres!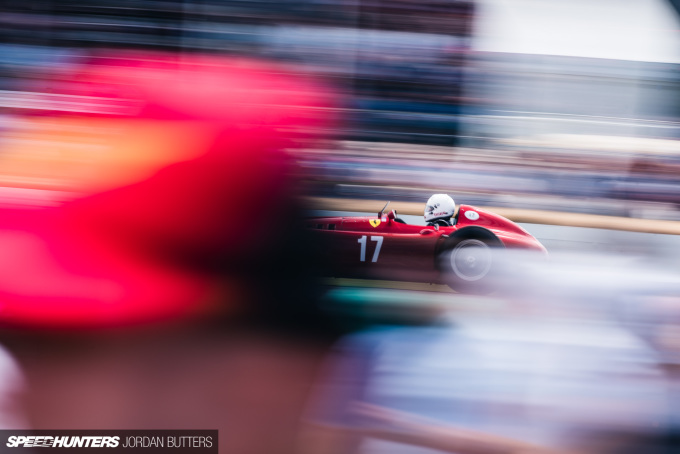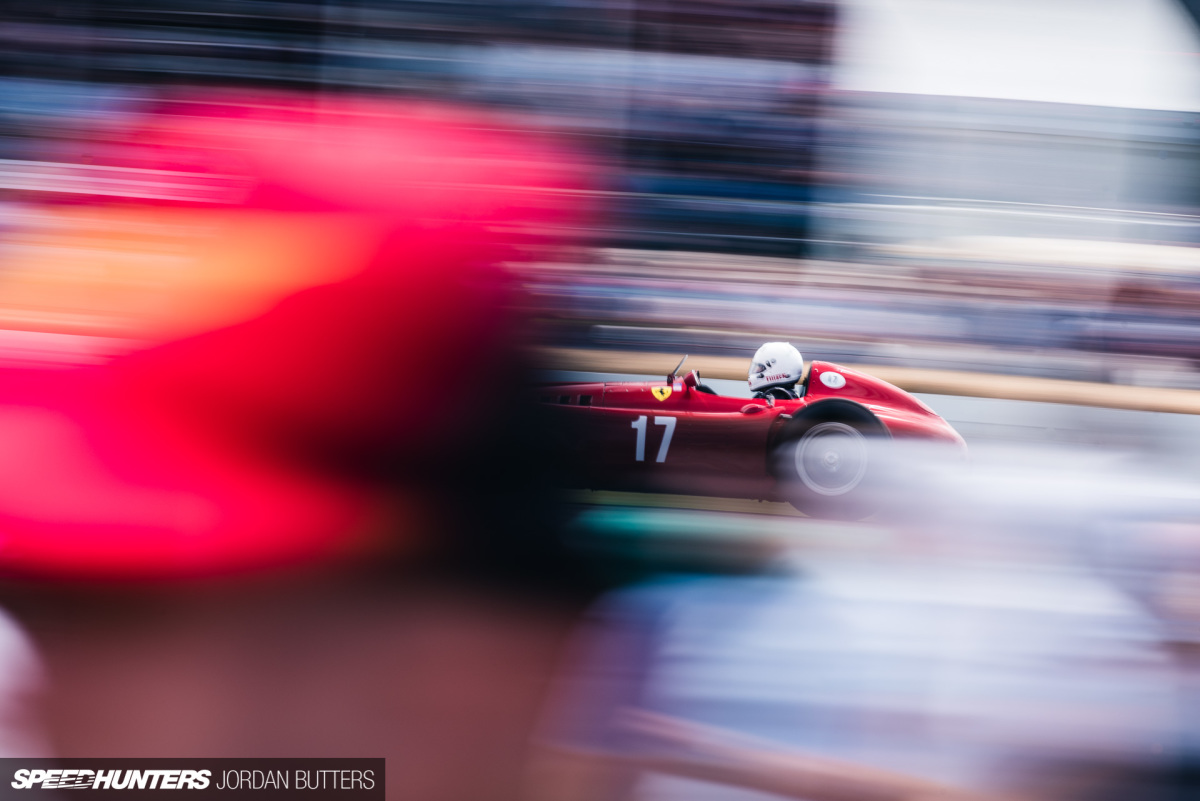 Another, shallower, right spills them out in front of Goodwood House, the Festival of Speed centre piece, the VIP hospitality sweets, champagne bars and the bulk of the crowd. Some drivers opt to keep it pinned here, treating the crowd to a full throttle pass along this relatively straight bit of course, whilst others use the limited space to put on a show and tear up some tyres.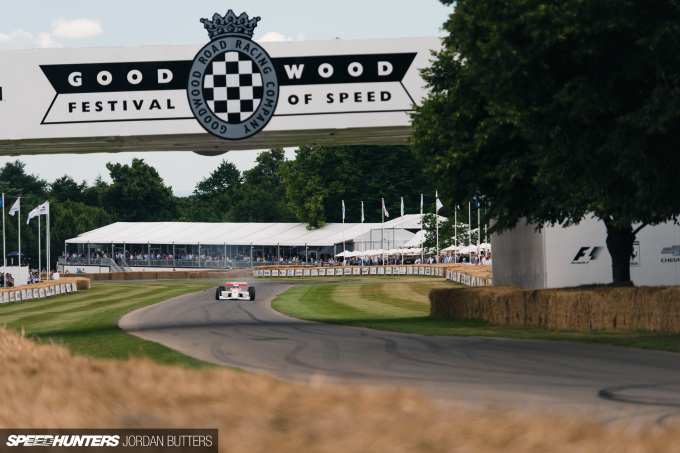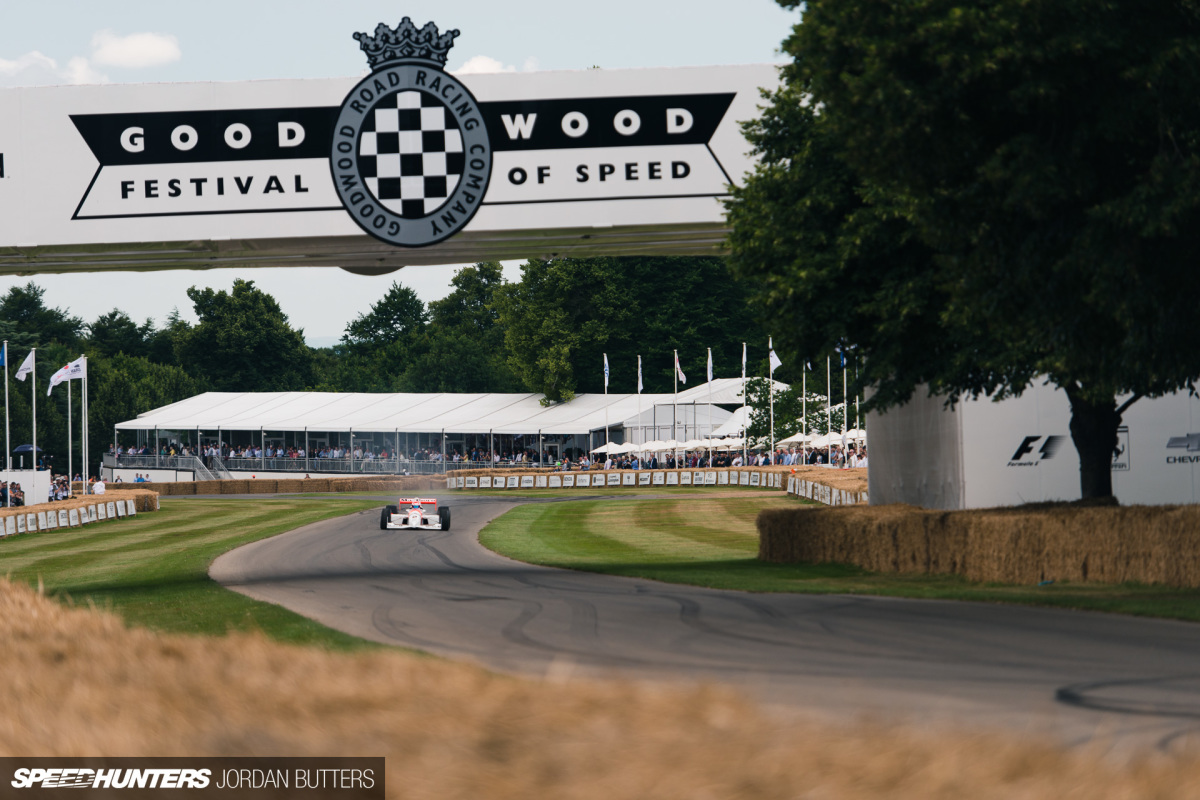 Under the footbridge and around a series of shallow and fast lefts, the cars pick up speed as they roar past several packed grandstands.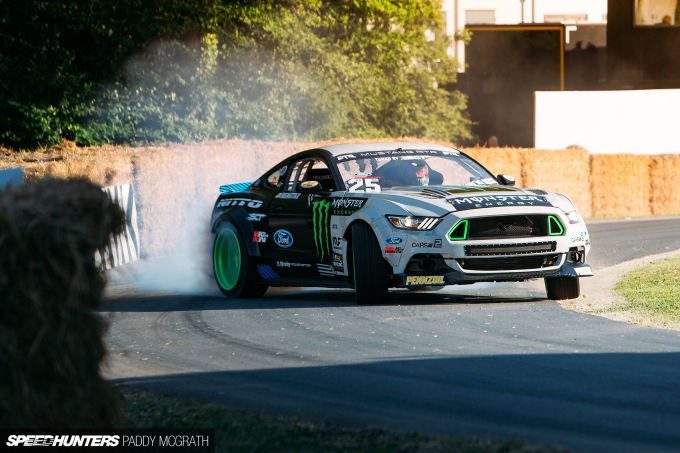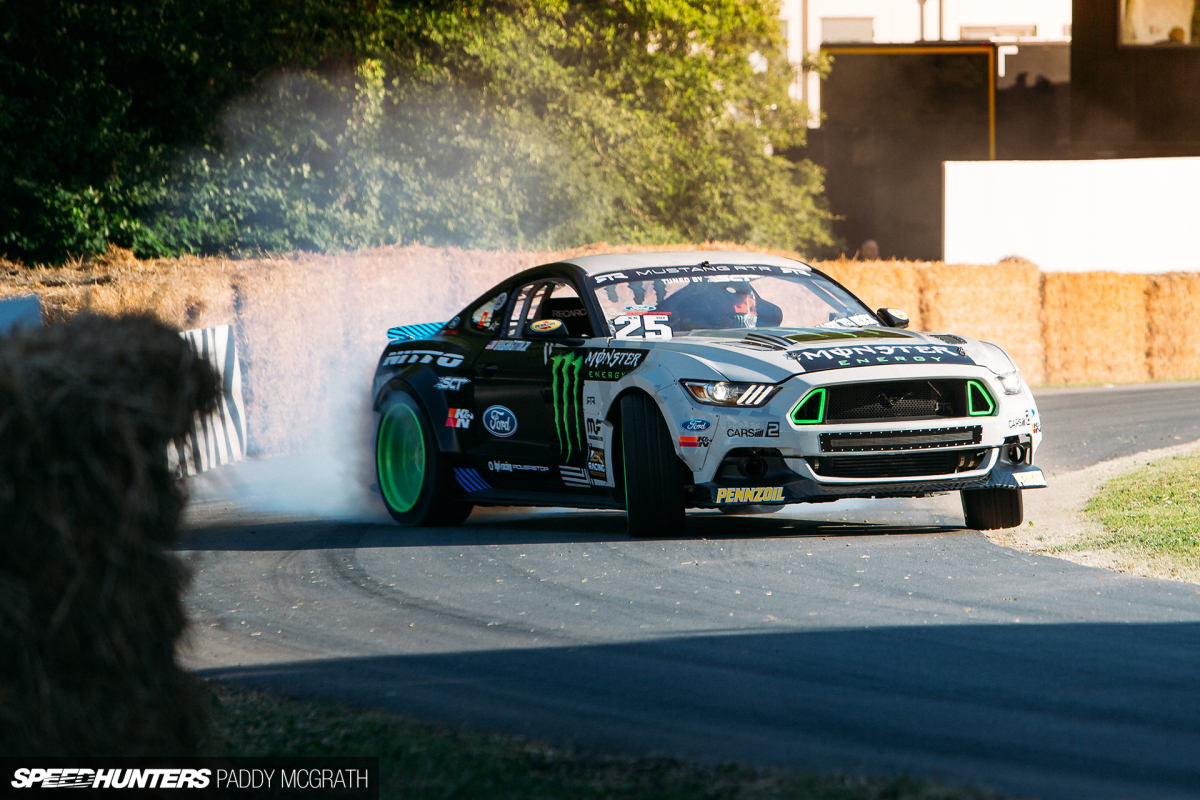 All eyes are trained on entrants as they enter the trickiest corner of the climb – Molecomb. If you're going to crash at Goodwood, this is where you're likely to do it. The course crests slightly before a very sharp left, relieving the cars of essential grip and traction. I've been told that if you're not well into your braking before the top of the crest then you're already in the hay bales. Or if you're Vaughn Gittin Jr., you just power round.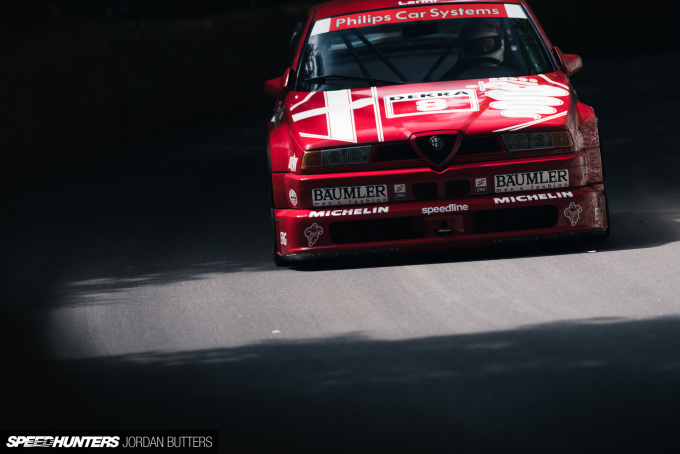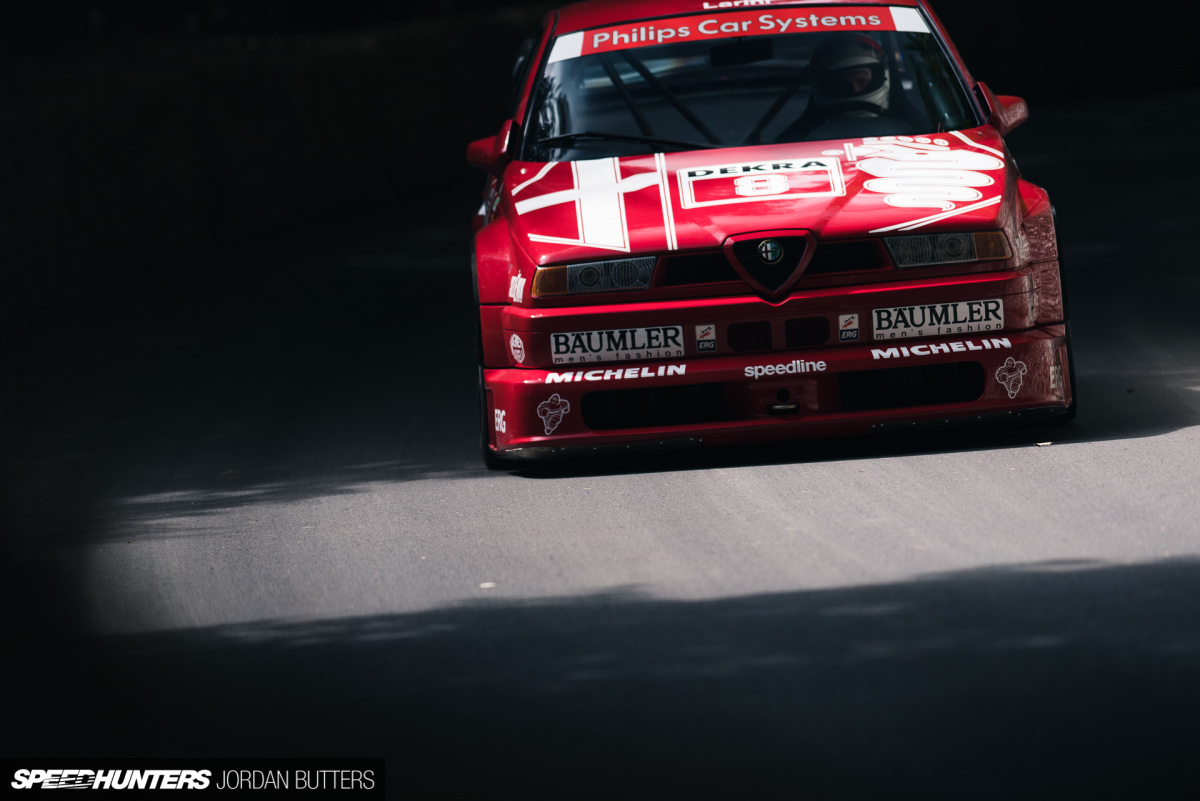 A sharp right-left and it's into another tunnel; with a flint wall to the left and gnarled old trees to the right, there's no run-off at all, and no room for error here. The cars dart between the shadows, illuminated only by faint pools of daylight piercing the darkness.
On a bright day, entering and exiting the tree tunnels is insanely distracting – the split seconds it takes for your eyes to adjust can be costly at full speed.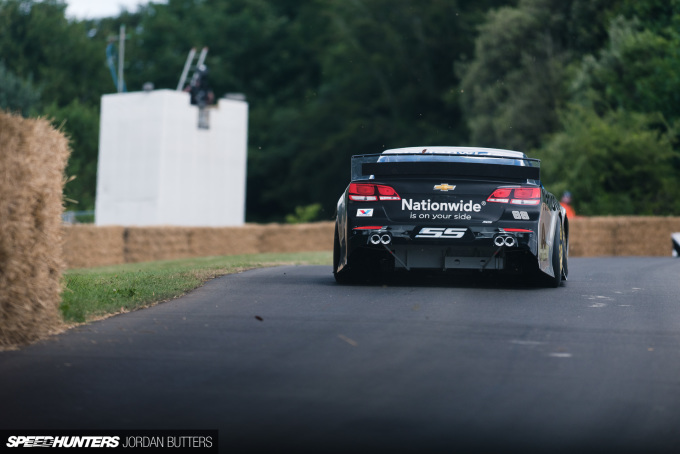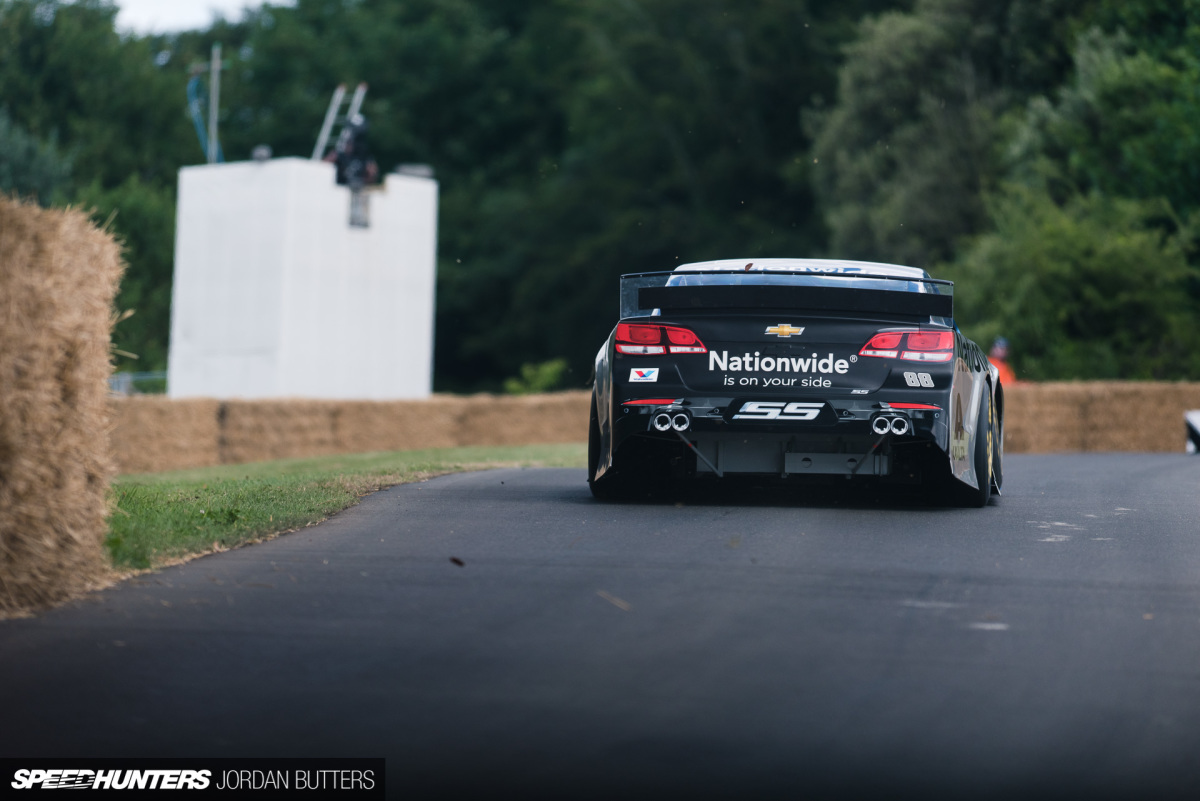 Back out into the light momentarily and it's a medium right and then fairly flat-out through Pheasantry Hill and Carnes Seat until the final left bend, down a hay bale-lined avenue towards the finish line.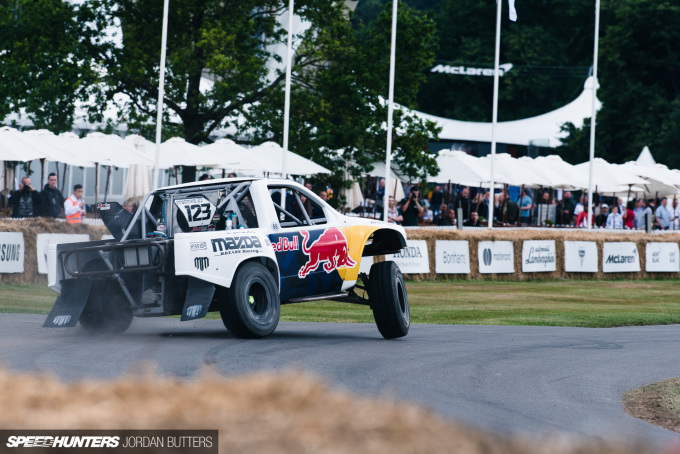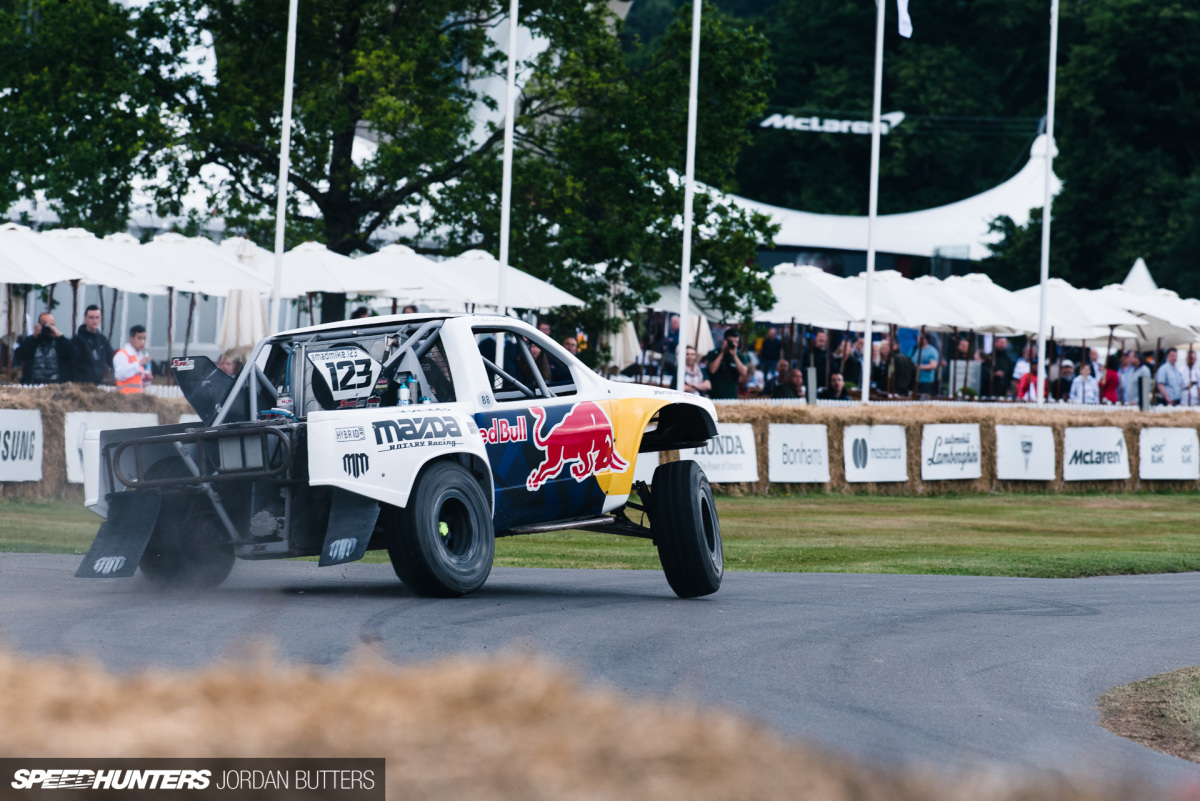 Most of the runs up the hill over the course of the weekend are done in the name of entertainment – forget the stopwatch and concentrate on the noise, smoke and speed. However, the annual Shoot Out event on the Sunday sees entrants vie for the fastest time from bottom to top.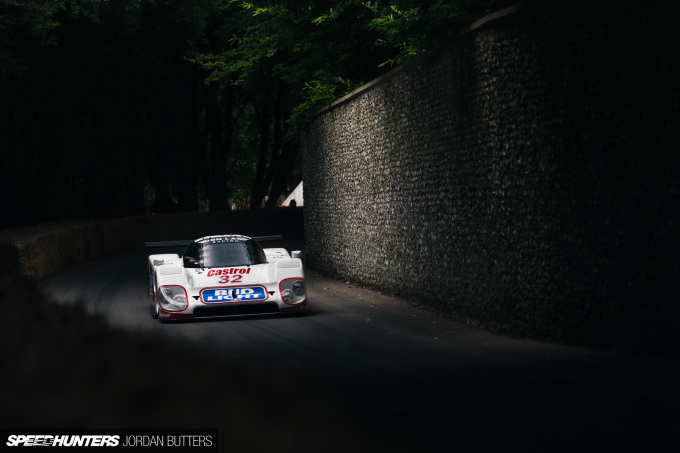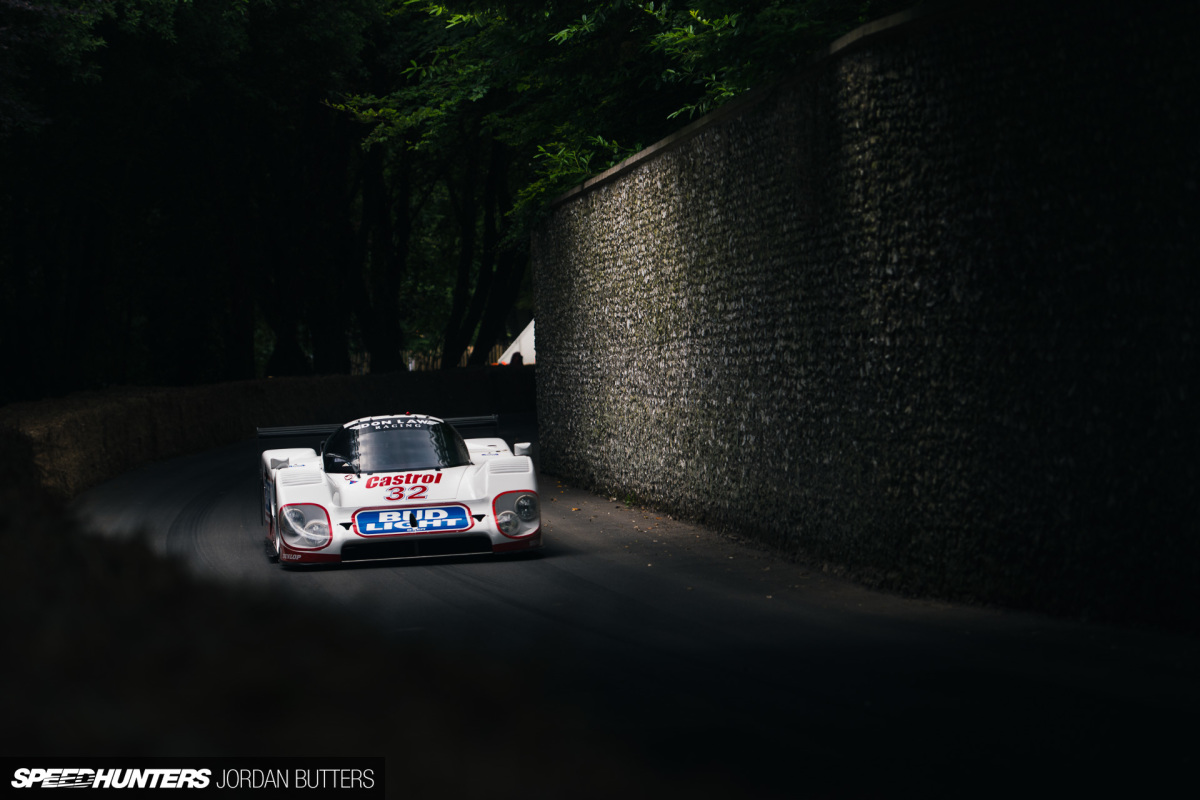 This is open to all, with the exception of F1 cars and motorbikes, for safety reasons. This year's winner was Justin Law in the Jaguar XJR-12D with a time of 0:46.13. Curiously, the team from Roger Clark Motorsport – defending 2015 and 2016 champions – weren't invited back to compete during this year's Festival of Speed Shoot Out. Maybe the little Subaru was too fast for Goodwood?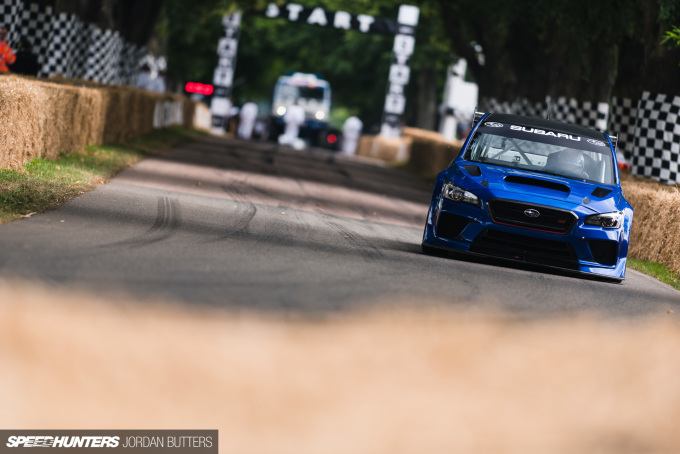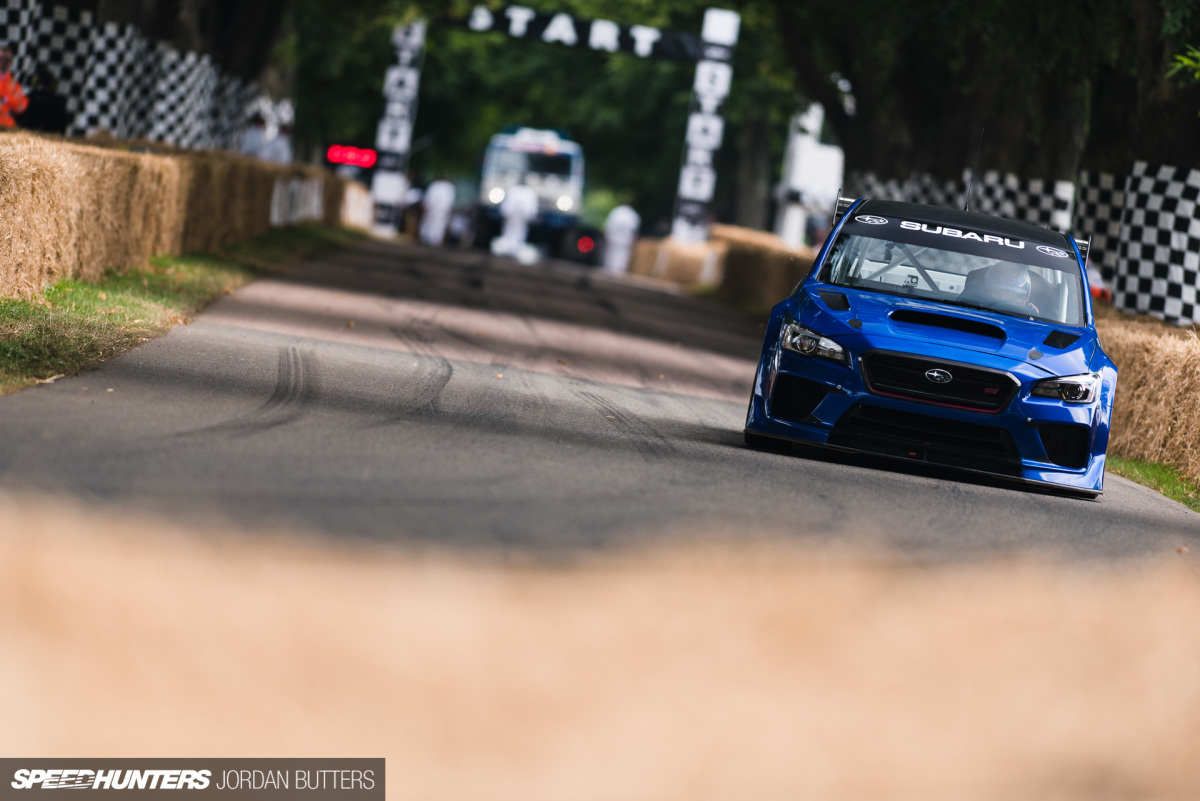 As a result, I was secretly gunning for Mark Higgins and his Prodrive Impreza WRX STI to win the Shoot Out this year – omitting one fast Impreza only to have another one win it would've been a brilliant result. Sadly, Mark was only slightly off the pace, taking third place.
Second To None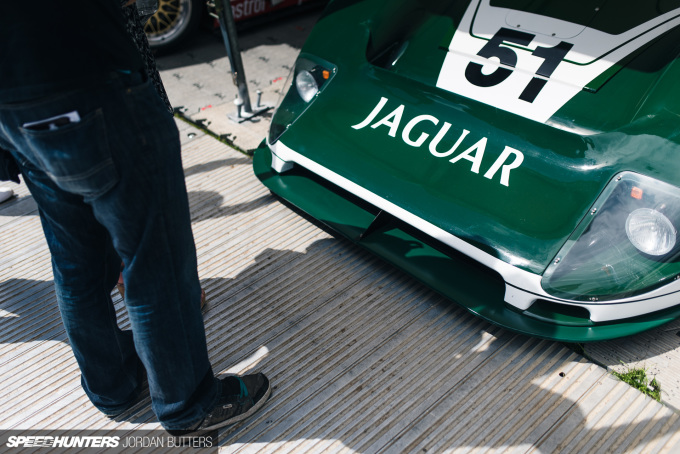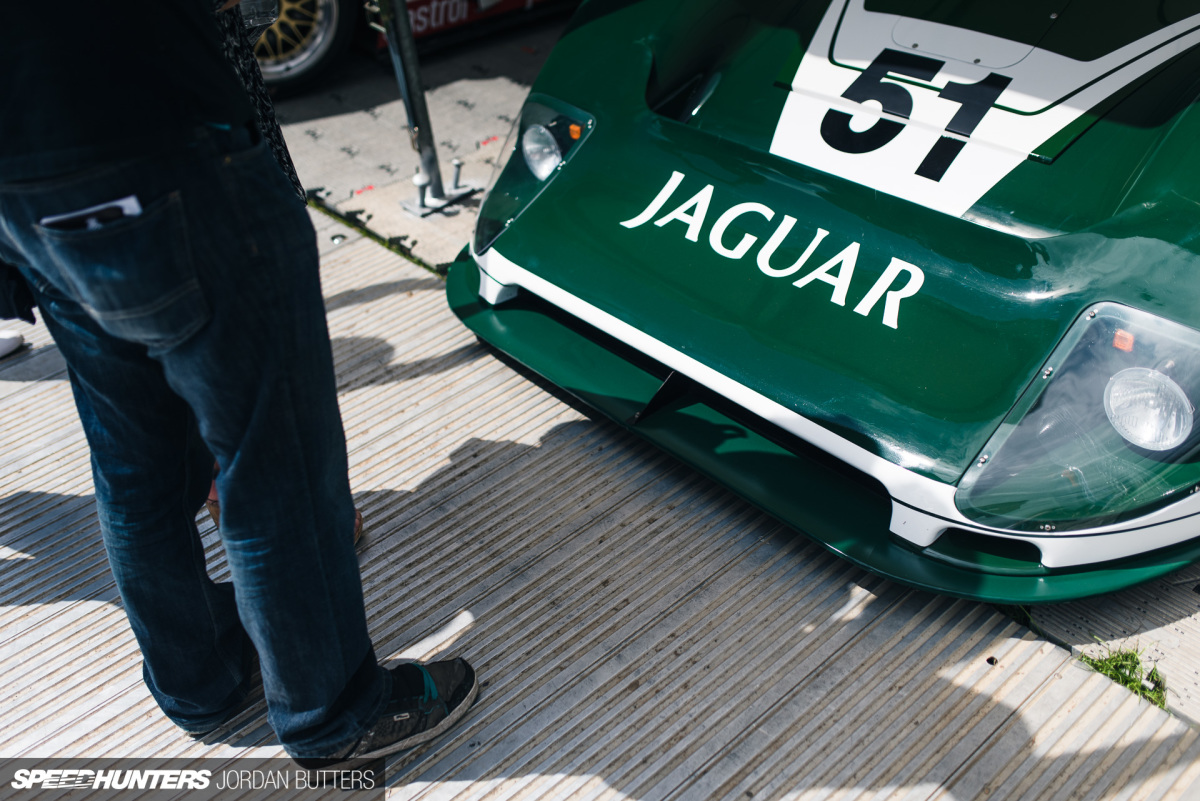 Year on year, the Festival of Speed is the one event that I always look forward to. It really is that special. Sadly, I was only able to make it there for two days this year, and that's really not enough.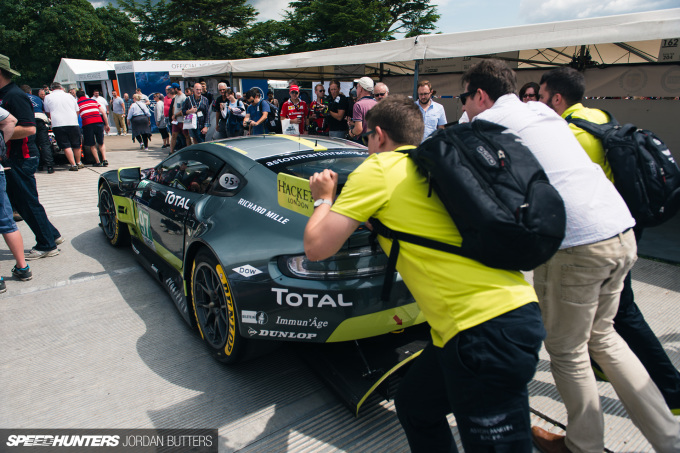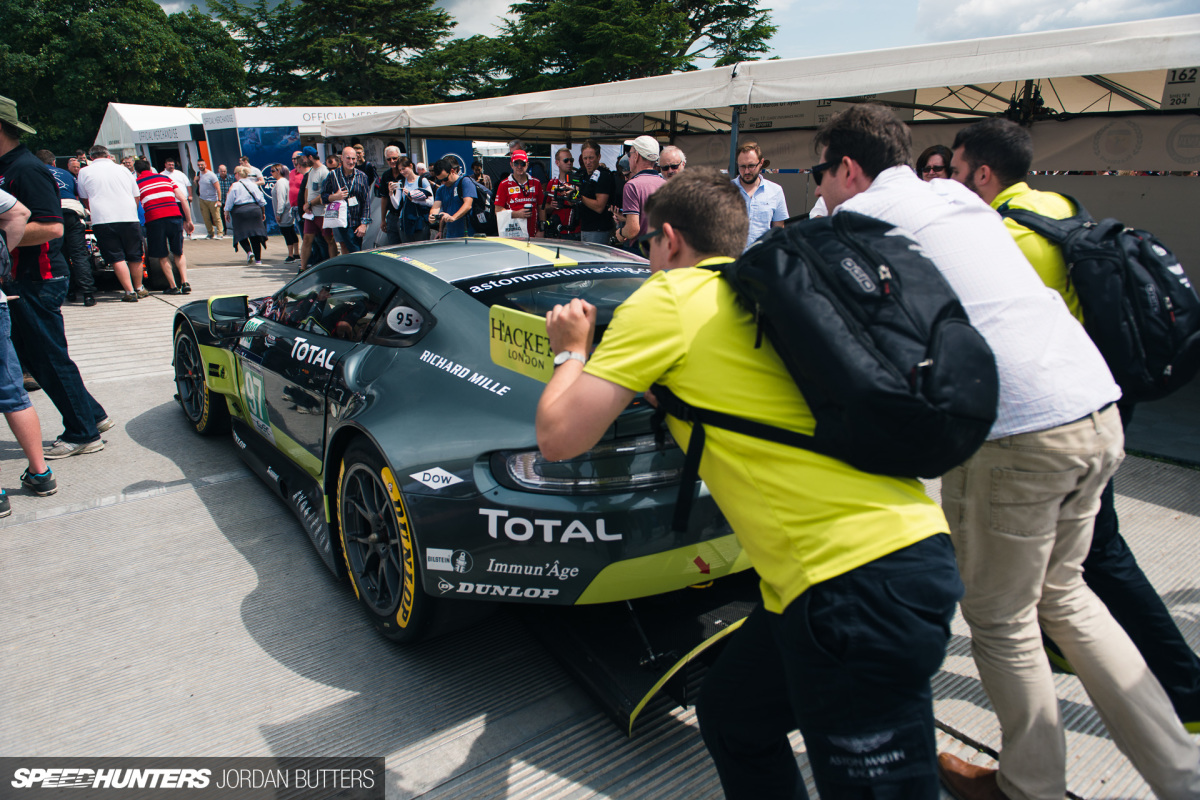 If you've ever been to a music festival then you can sympathise with this – at the Festival of Speed there are always at least five things to see and do at any one time.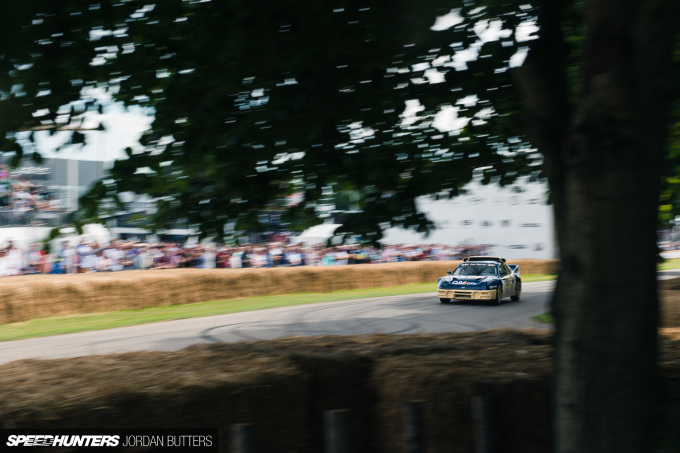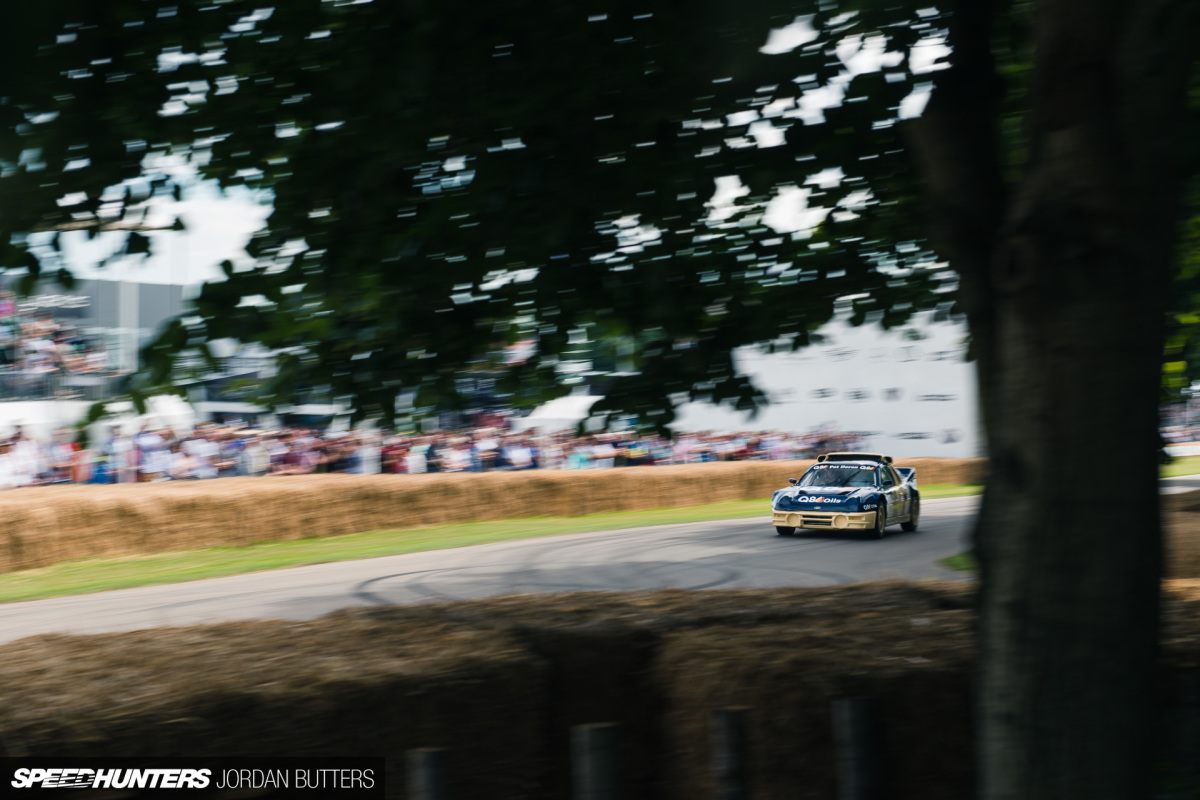 With so much to see and do, and so much of it happening at once, it's impossible to see it all. I walked almost constantly for the two days I was there and I'm still seeing pictures of parts of the event pop up online that I managed to miss completely.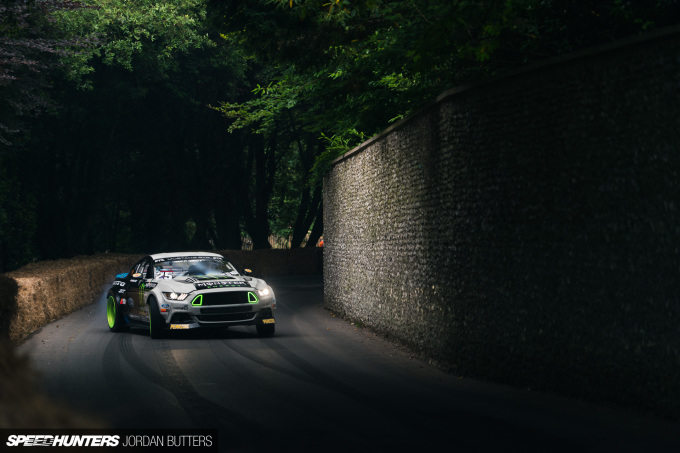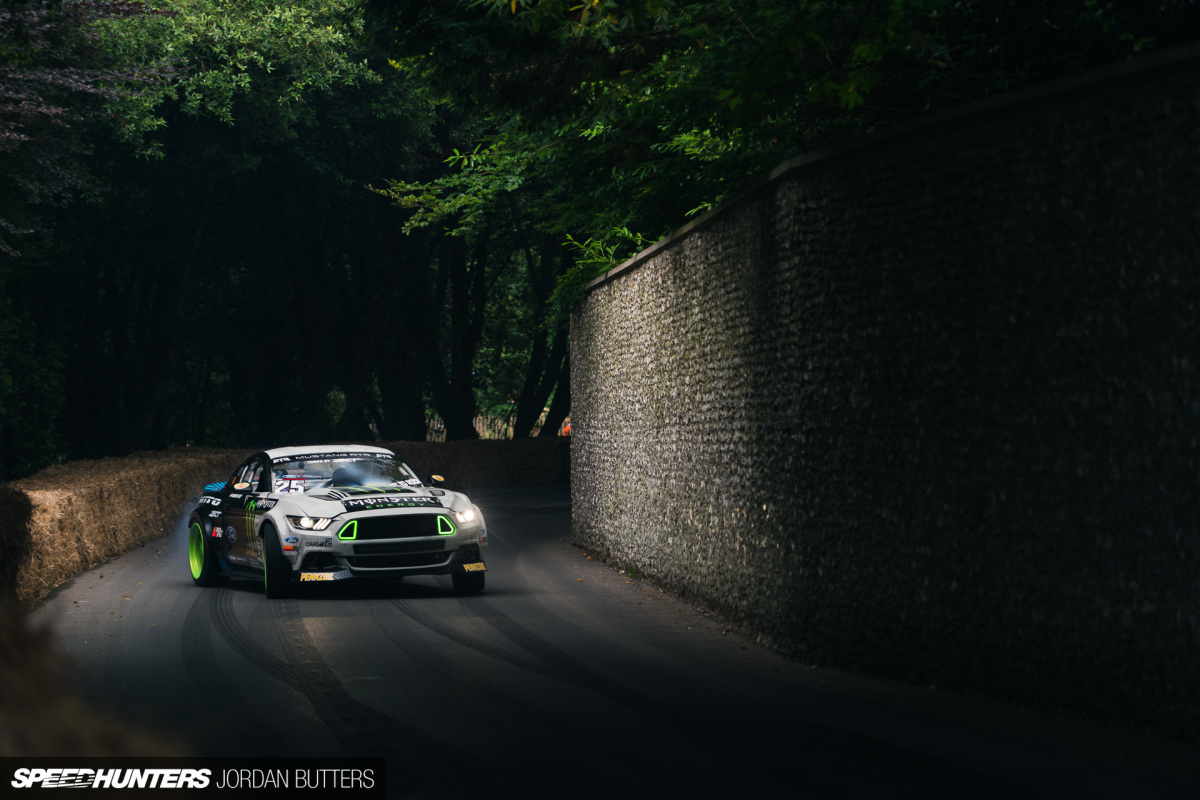 I didn't even manage to make it up to the rally stage (although Paddy did and I'm very jealous). I only passed by the manufacturer displays quickly whilst hurriedly making my way to another part of the event, and I completely missed the exhibitor area too.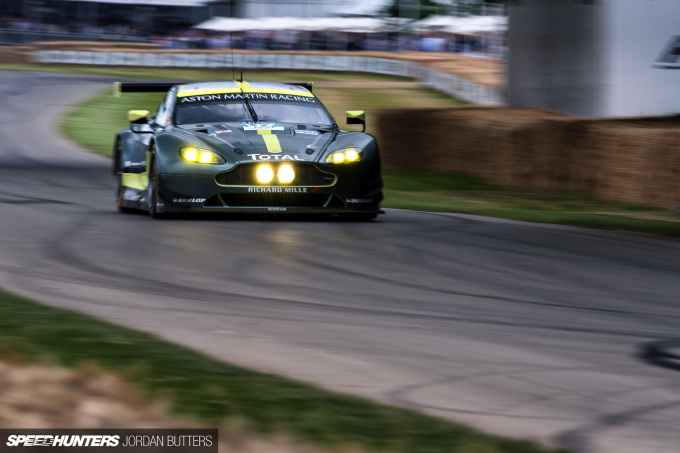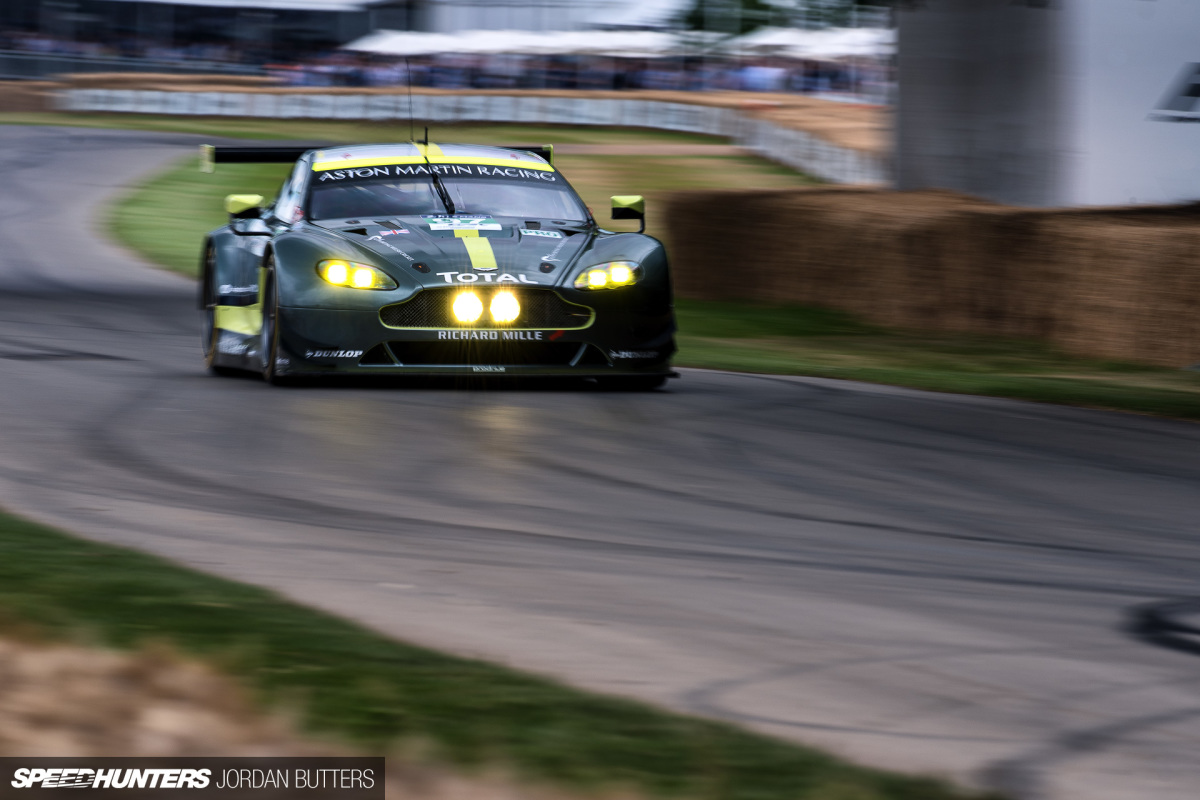 Next year I think I need all four days for sure.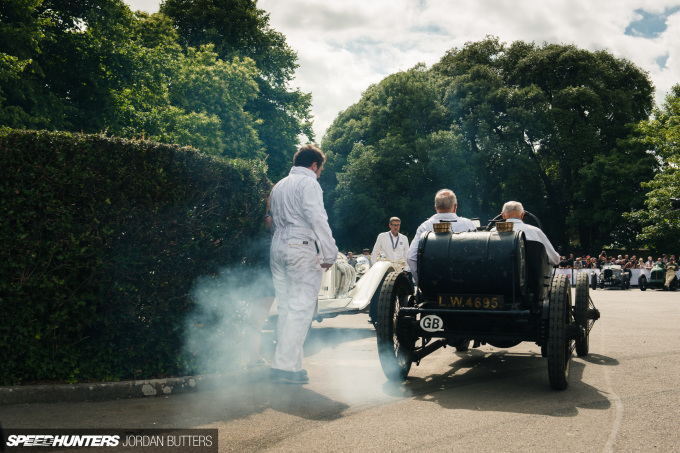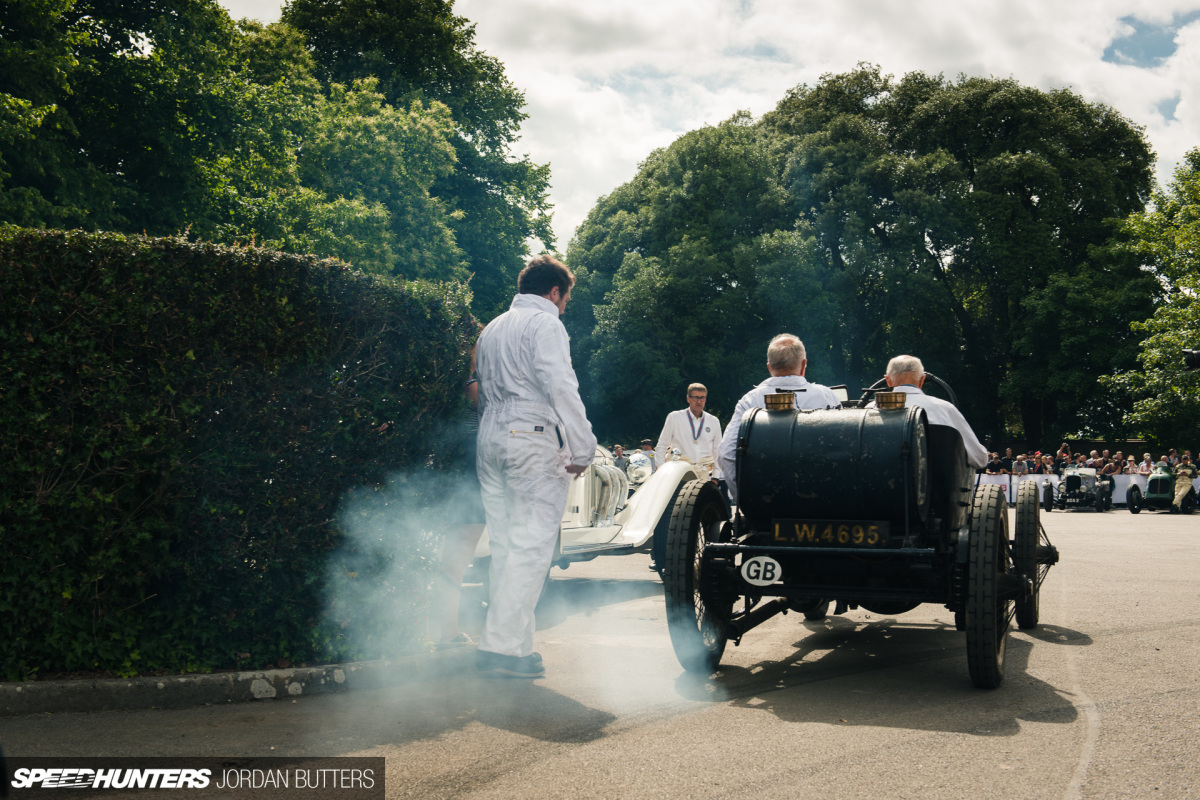 Somehow, Goodwood always manages to create an annual spectacle that is very much entirely based around cars, whilst transcending car culture. Cars aside, it's just a very, very good day out.
I defy anyone, even those who really couldn't care less about the automotive world (if that's you and you're reading this on here, then you might be a little lost?), to spend a day at the Festival of Speed and not come away with a smile on their face.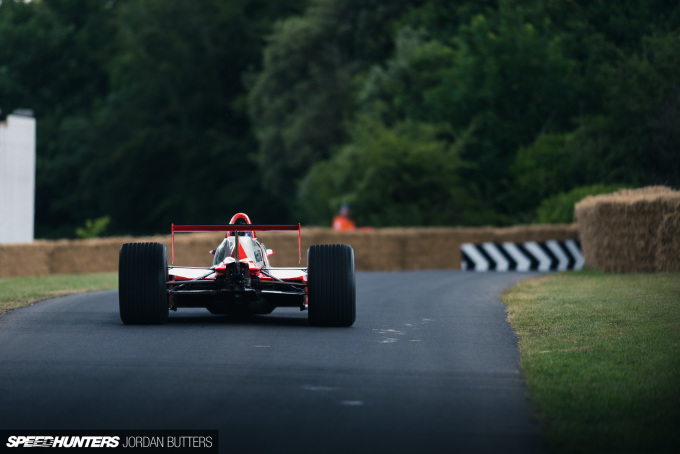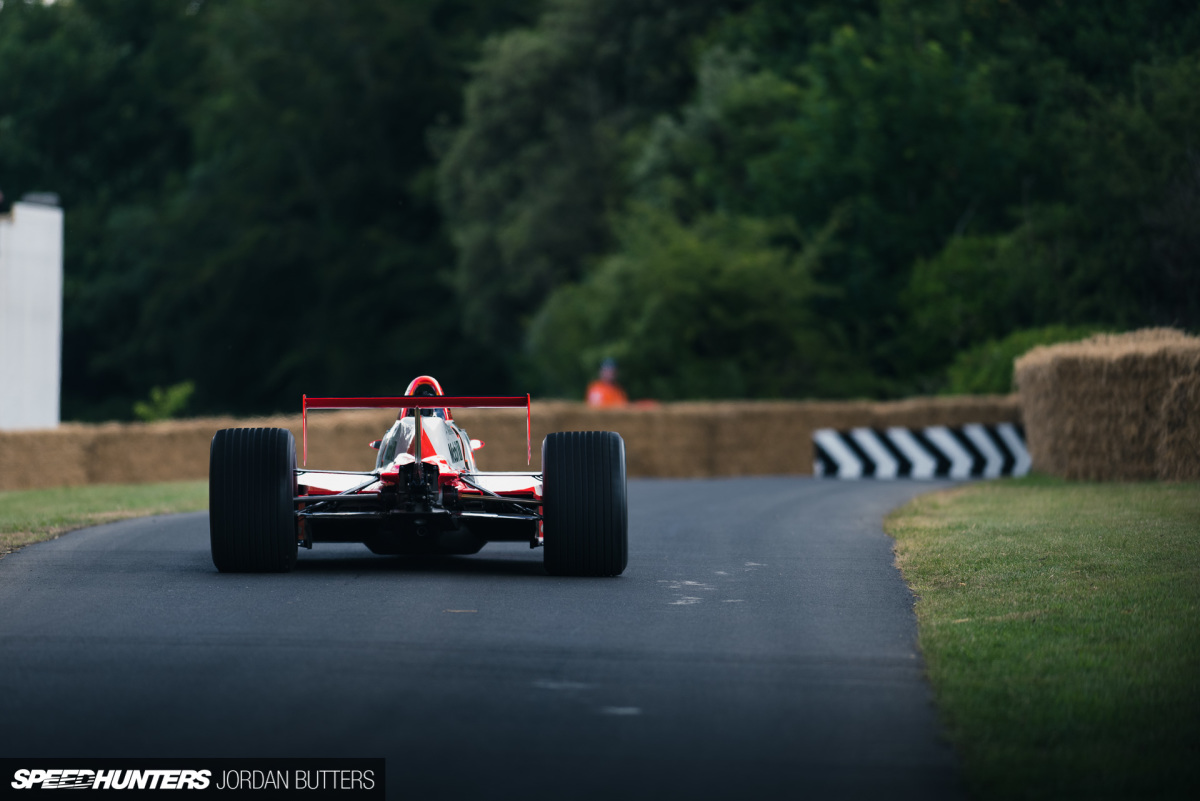 For any self-respecting automotive fan, the event truly is bucket list material. Wherever you are in the world, a pilgrimage to Festival of Speed more than justifies the price of getting here and attending.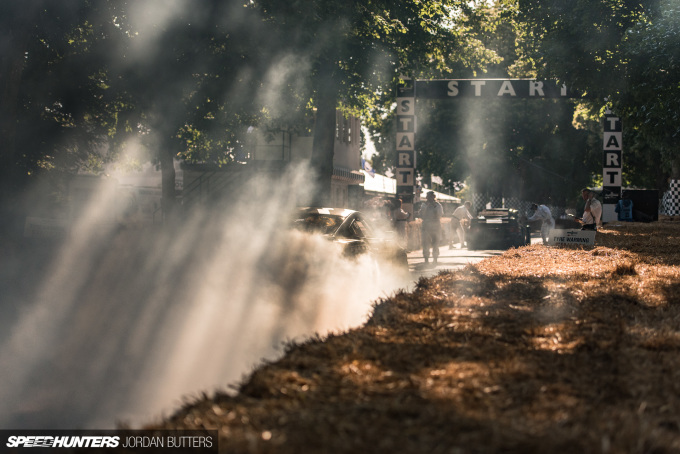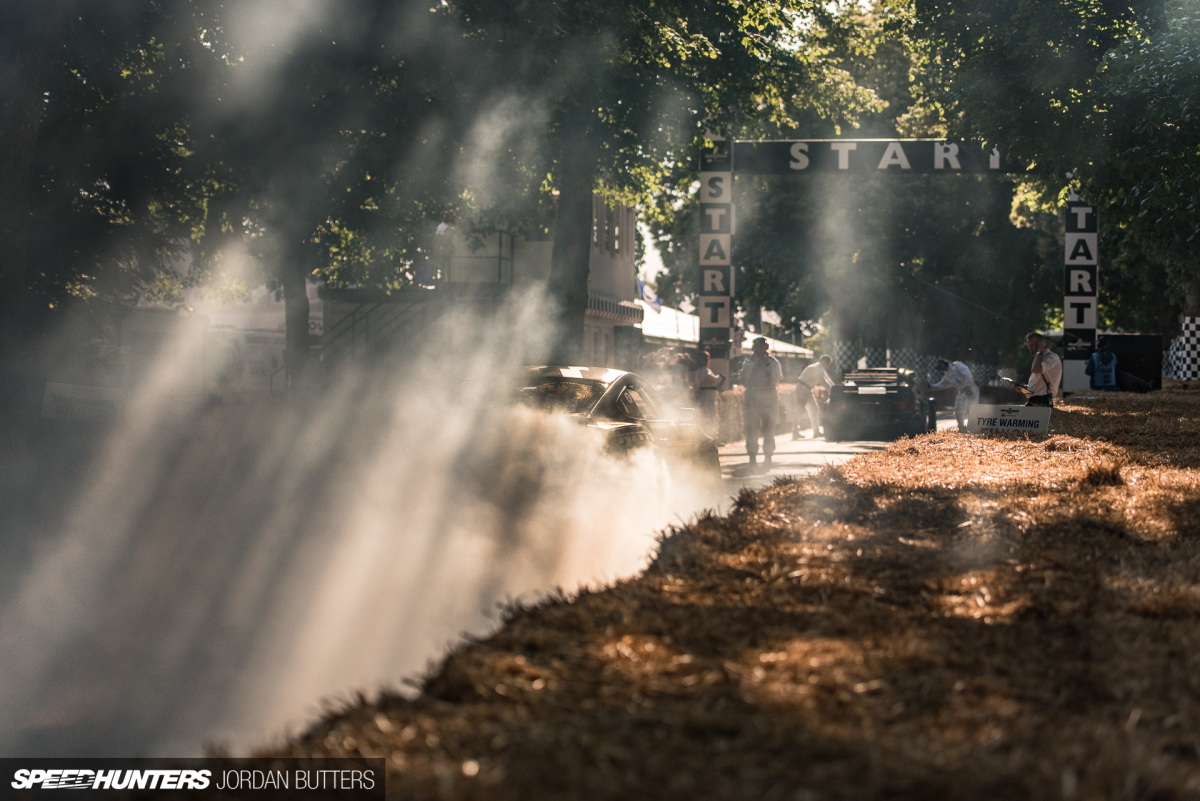 In just one day you'll see, hear, touch and experience the sorts of combustion-powered delights that you could go a lifetime without anywhere else.
You can't put a price on that.
Jordan Butters
Instagram: jordanbutters
Facebook: Jordan Butters Photography
jordan@speedhunters.com
Cutting Room Floor