It's 5:30am as I write this, and Blake, Ron and myself are looking at the light breaking over Twin Ring Motegi's outer oval track.
The annual pilgrimage to the 12 hours of idlers endurance race began early Saturday evening when we met up with Nakai at the RAUH-Welt Begriff headquarters in Kashiwa, along with what may well be the largest group of international guests to ever make it out to Japan for this epic event.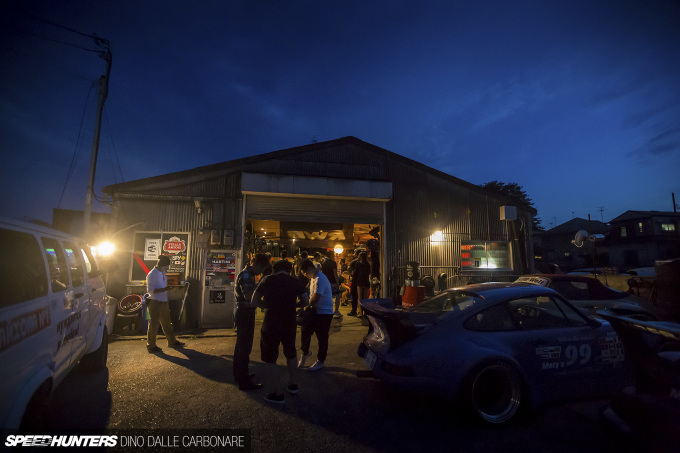 Things looked tranquil upon our arrival; all seven race cars were sitting pretty ready to be driven away, and everyone was chatting and getting to know each other. But the truth is, Nakai-san and a loyal crew of helpers had spent the last full week prepping the cars and getting the smaller details organized.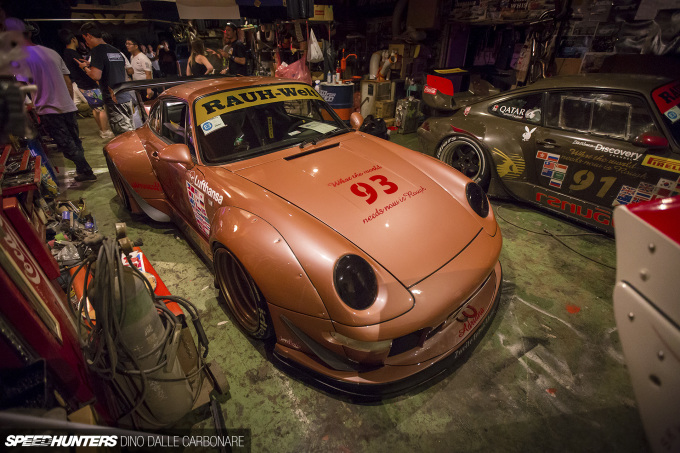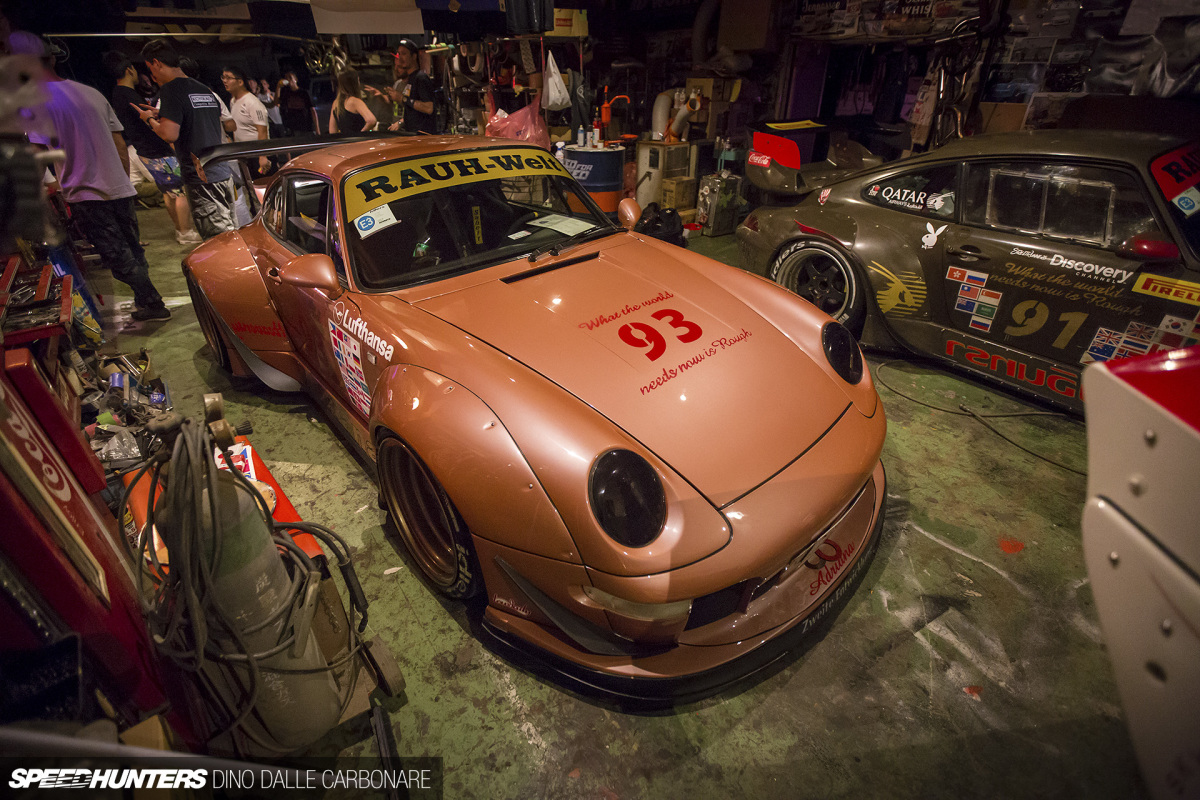 If you checked out our Instagram feed a few hours ago, you will have noticed that Adriana – the 993 I got to drive in 2016 for one short stint before it was badly crashed – was back. This car means too much to Nakai for him to just let it die, so it was straightened out and given a fresh breath of life. It now features wider rear fenders, a cut out rear bumper, and a fresh lick of glossy paint.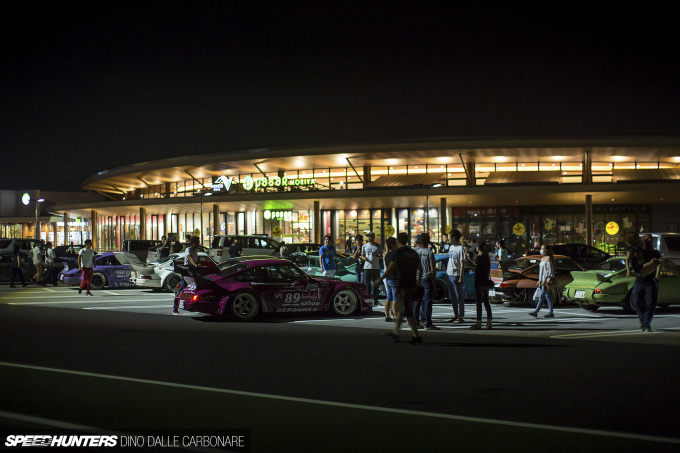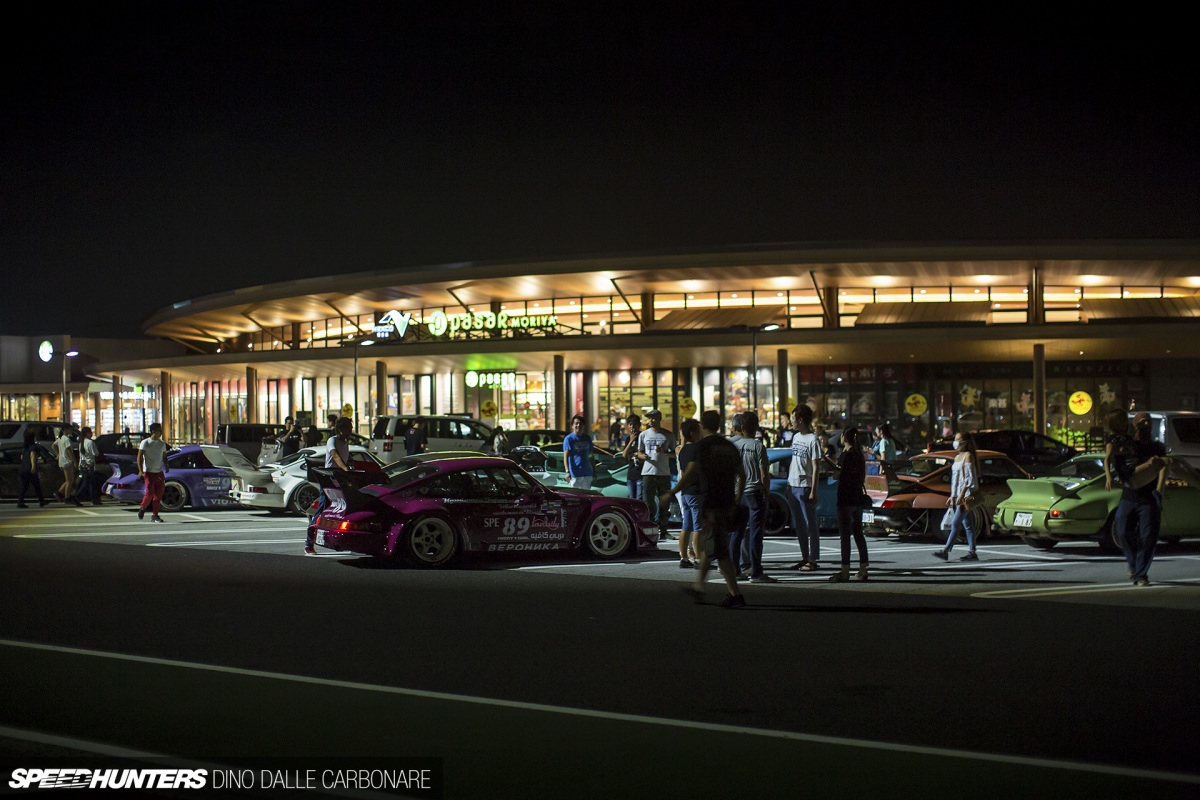 The road to Motegi called for a stop at the Moriya Parking Area along the Joban expressway.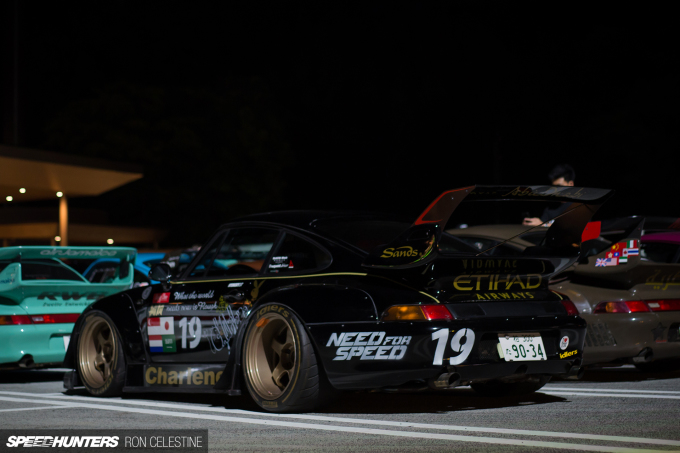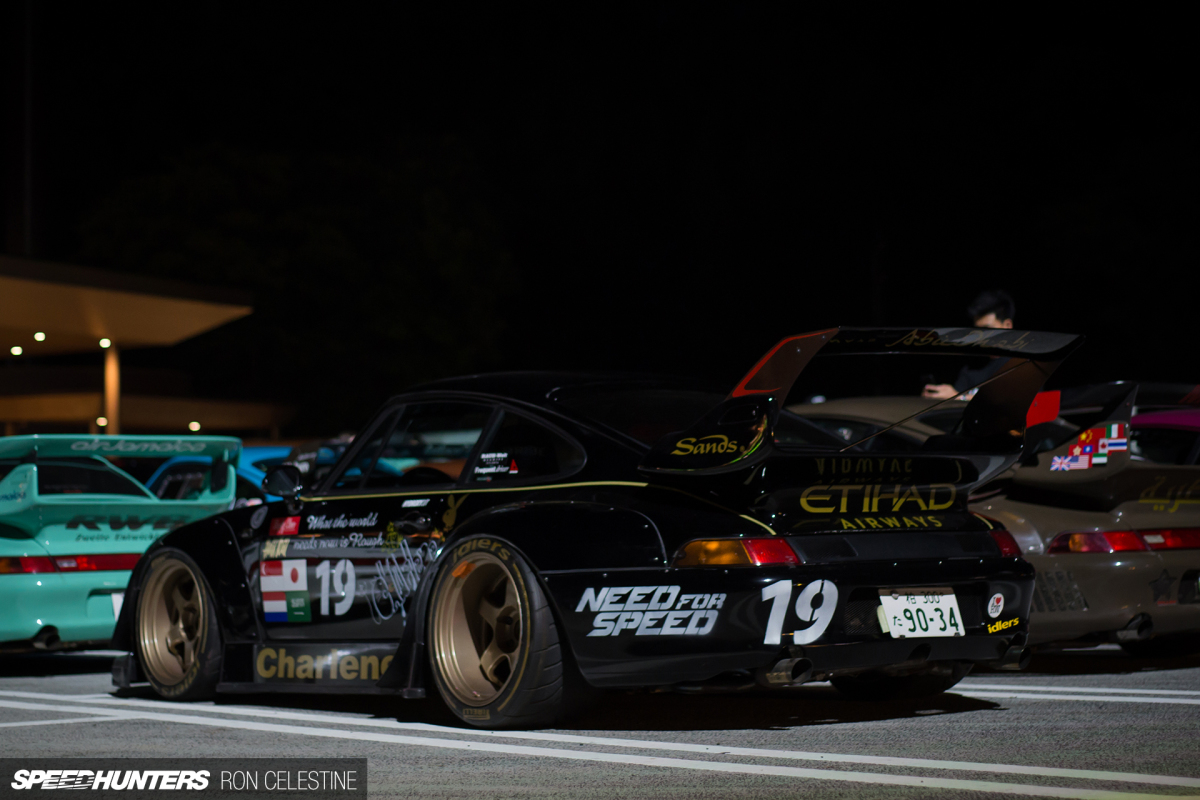 This provided a chance for all the cars to catch up and then fill up, and for everyone to stock up on food and drink.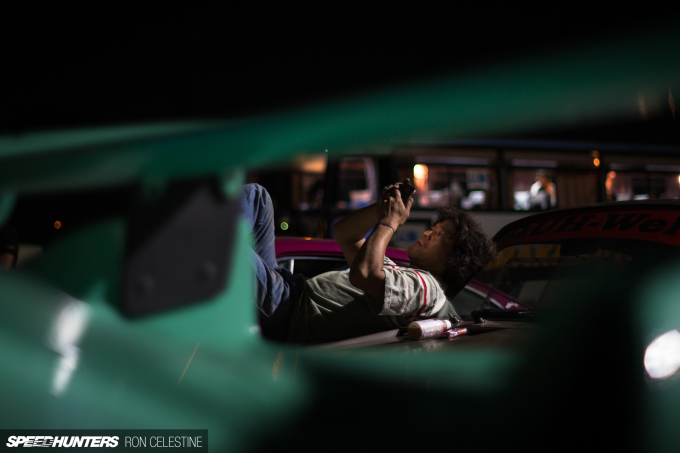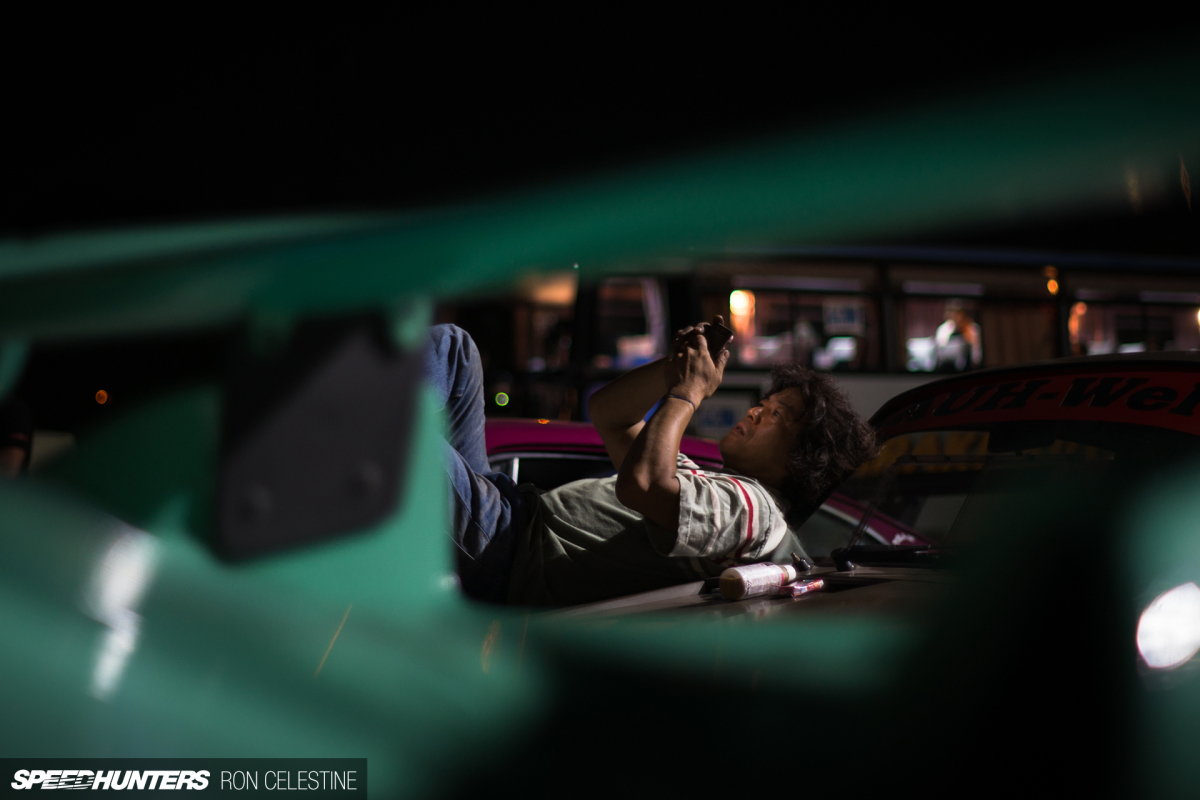 It also ends up being a bit of an impromptu car meet; it's the only time during the whole night when there's a chance to take a breather, joke around, and of course indulge in the beauty of seeing a line up of race-prepped 911s. This is what RAUH-Welt has always stood for, and through all the fame and exposure over the years Nakai-san has never once lost focus of it.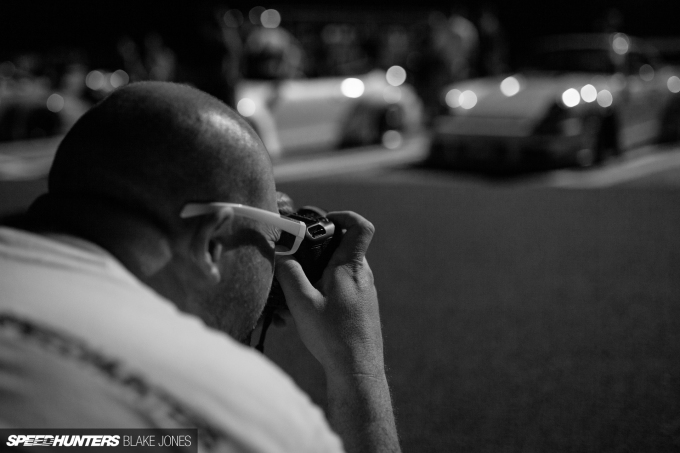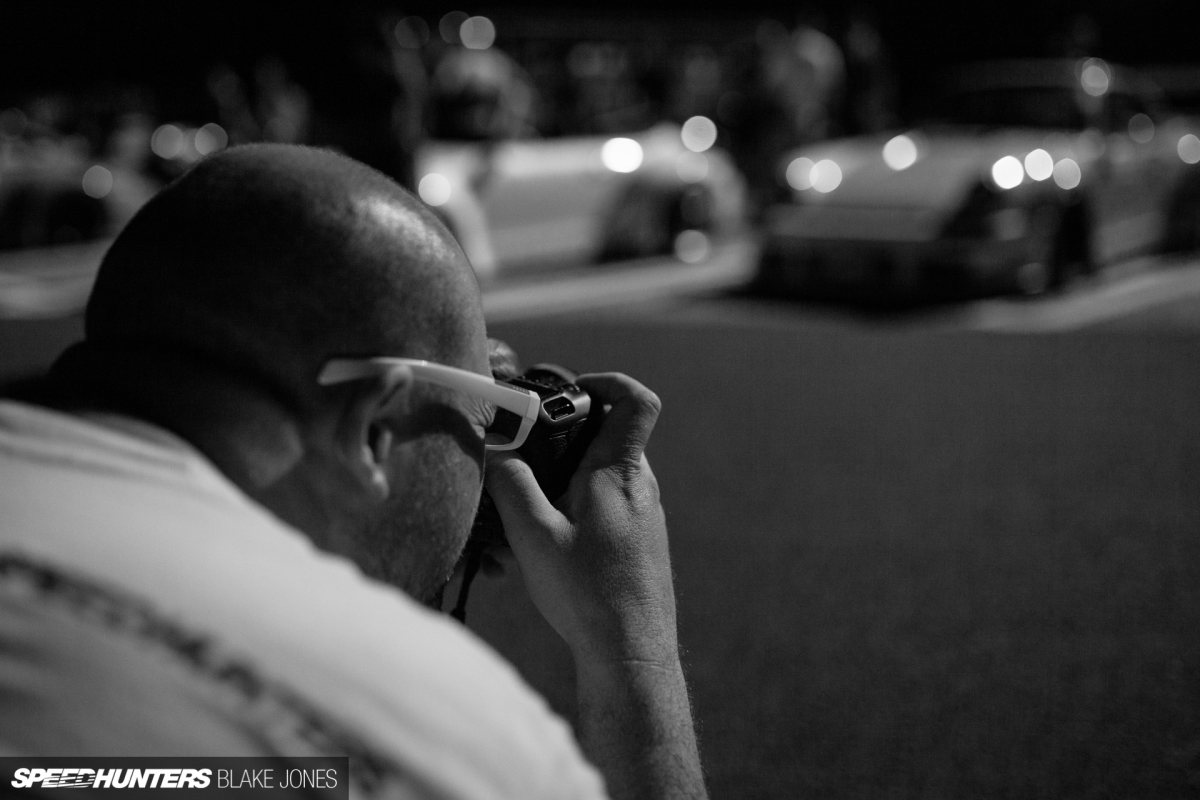 It's almost impossible to stop shooting.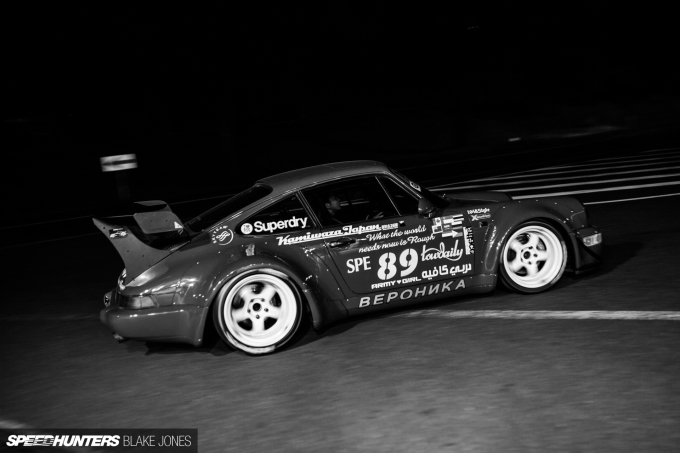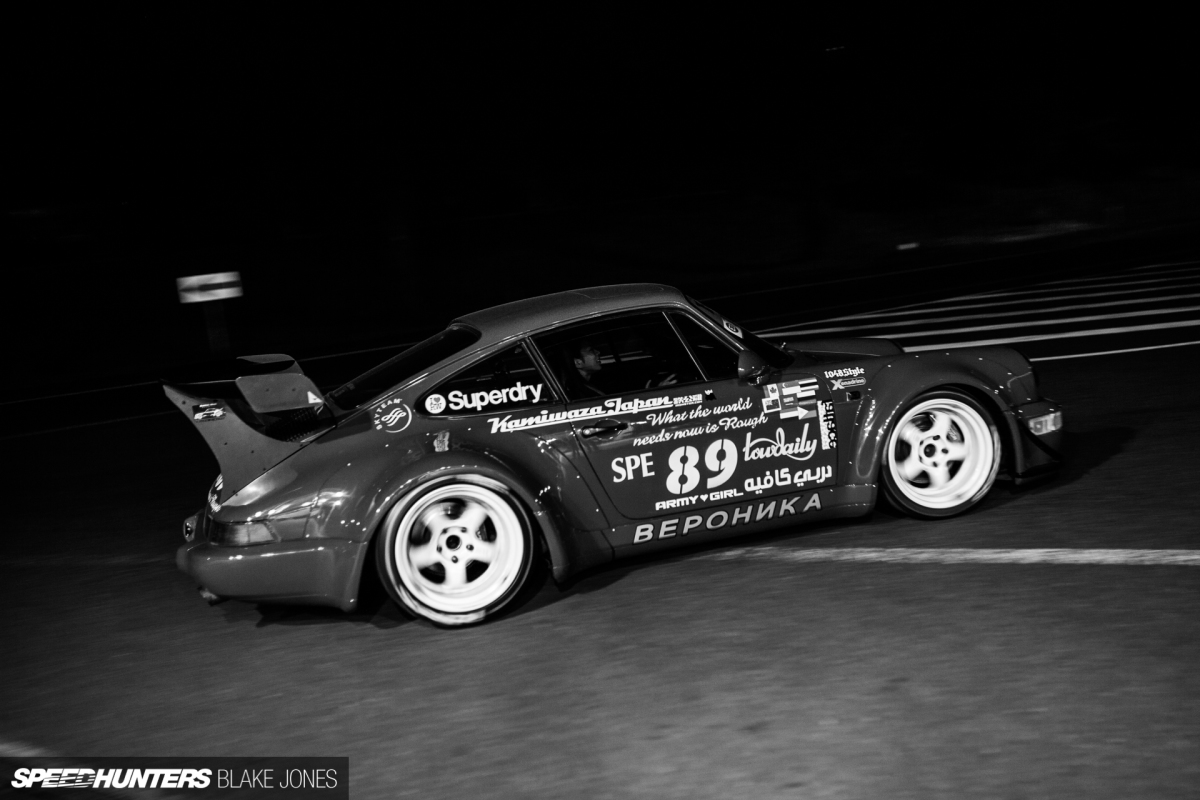 Eventually the time to leave came, so we all packed up our gear and jumped into our cars.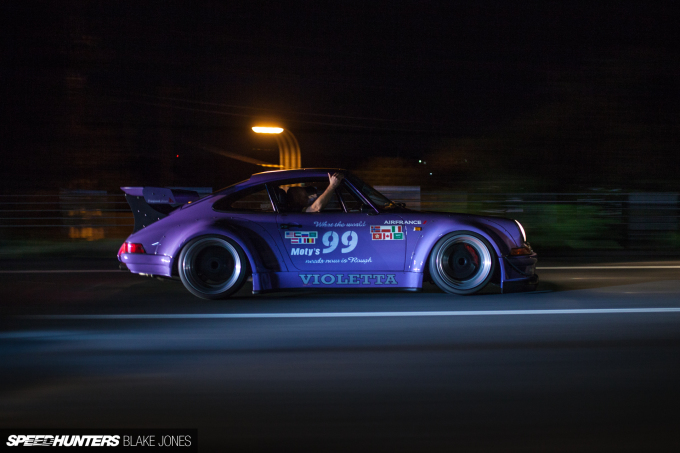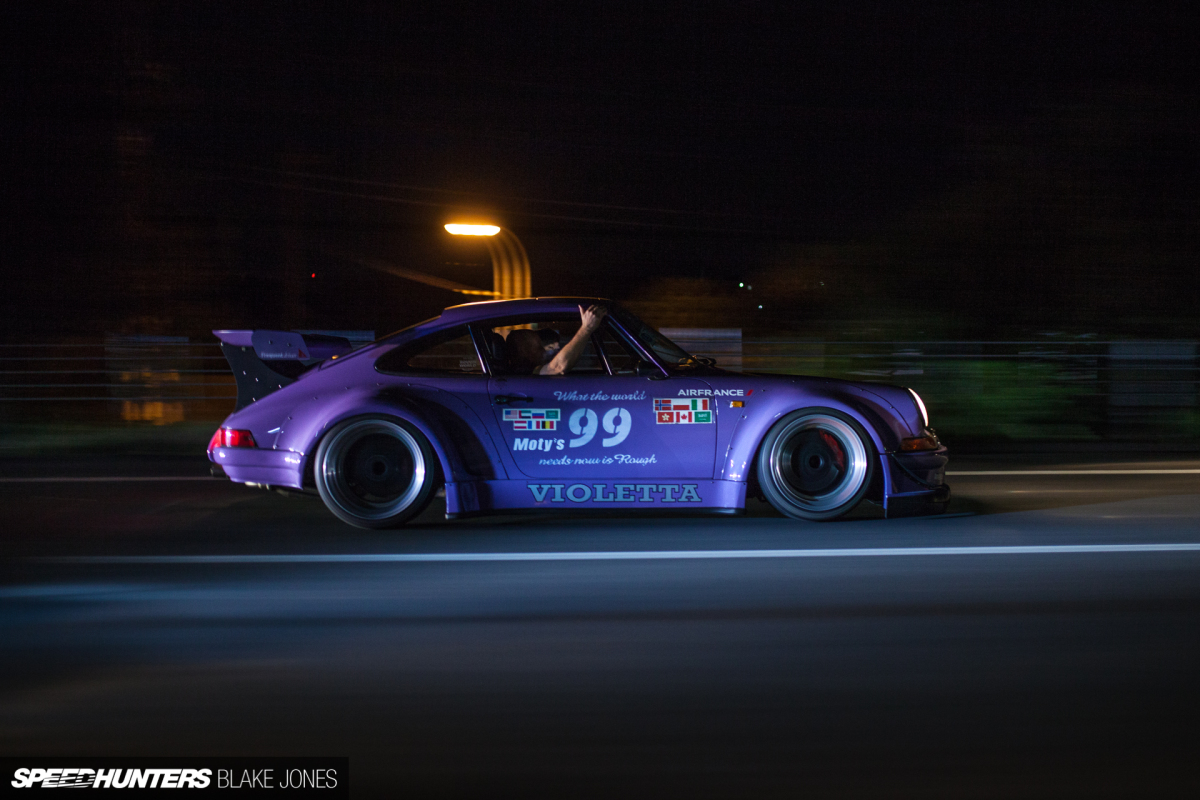 The drive to Motegi in the dead of night is one of my favorite parts of the whole 25+ hours that this experience ends up being. Violetta is the car that Blake and Ron will be driving in the race.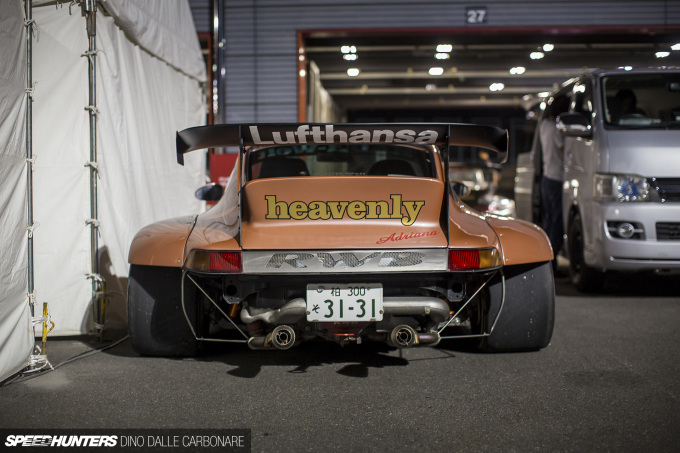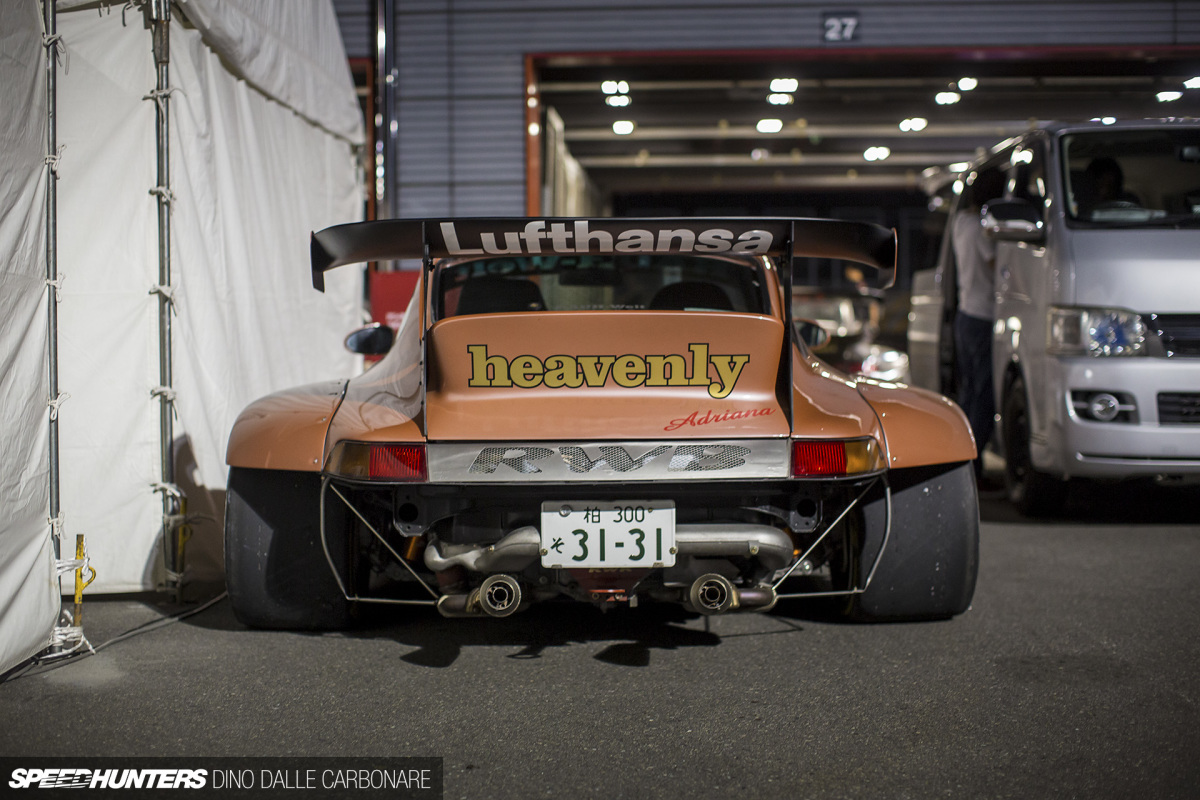 As for me, as much as I'd liked to make it four years in a row participating, I've decided to enjoy the 2017 event from a Speedhunting perspective and concentrate on shooting. It was a hard decision to make, especially seeing how damn sexy Adriana is looking now.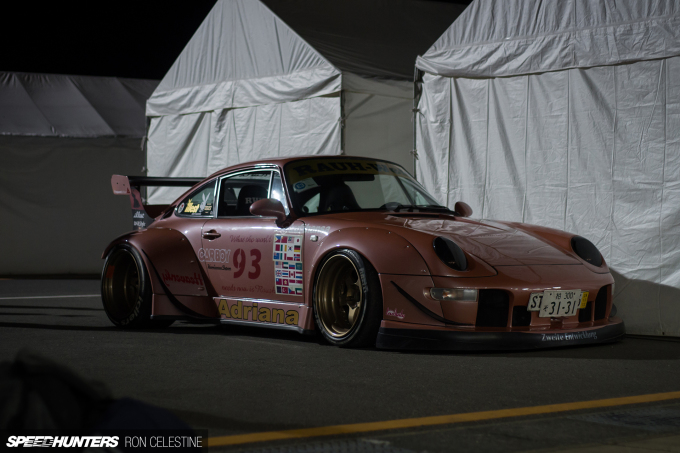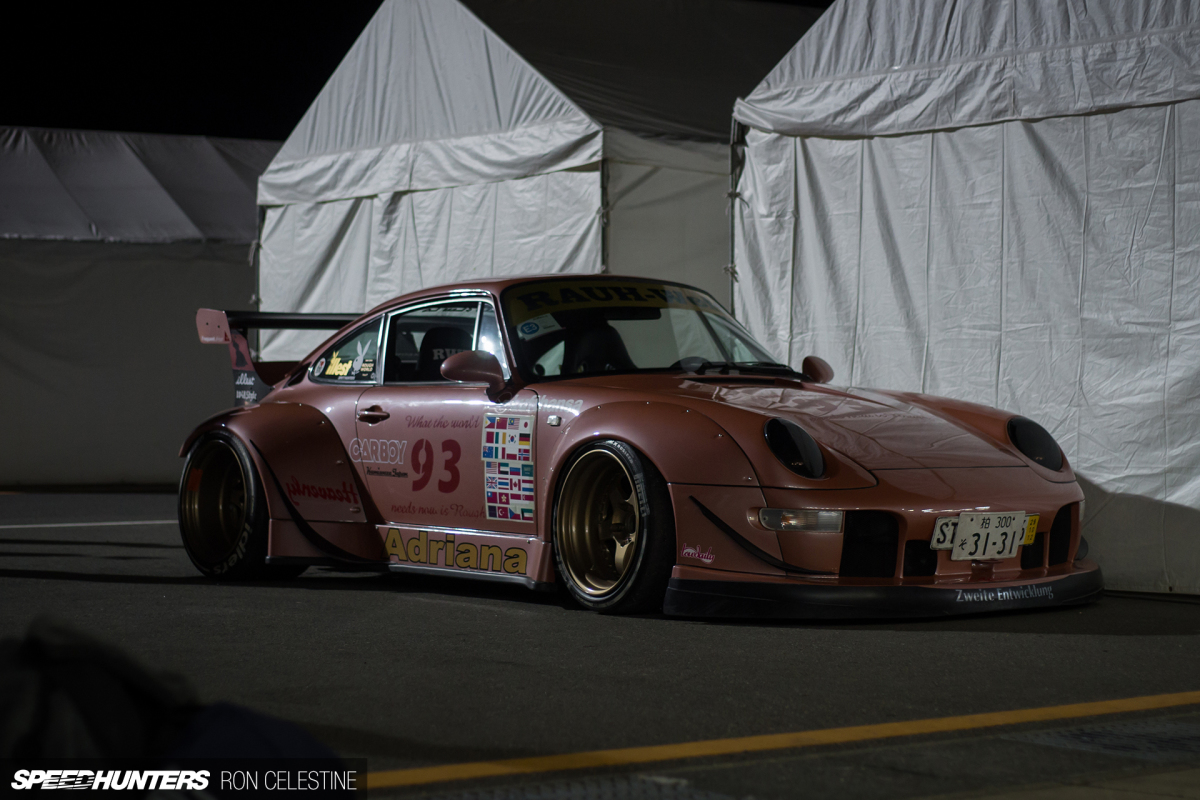 But I get as much joy shooting as I do driving, so I'll sit back and see how Blake and Ron get on.
Before that though, we couldn't pass up the opportunity to add some Katakana Speedhunters stickers to some of the cars.
I had a quick look up and down the pits to check out what other cars will be competing this year, and I was surprised to see some interesting additions along with the regulars we've come to know. I bet Team Car Guy will enjoy driving the Cayman GT4.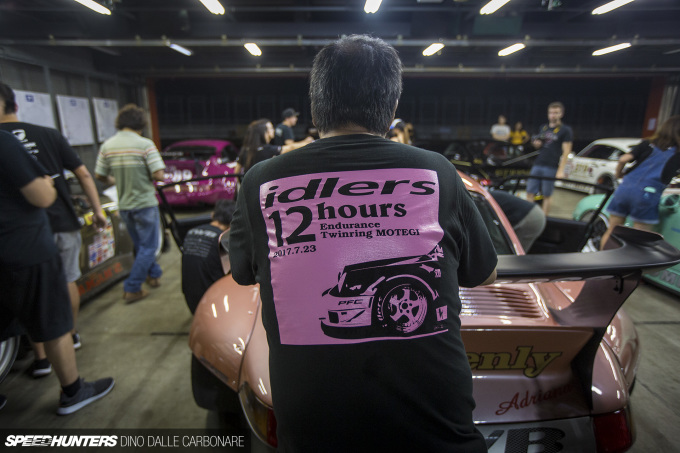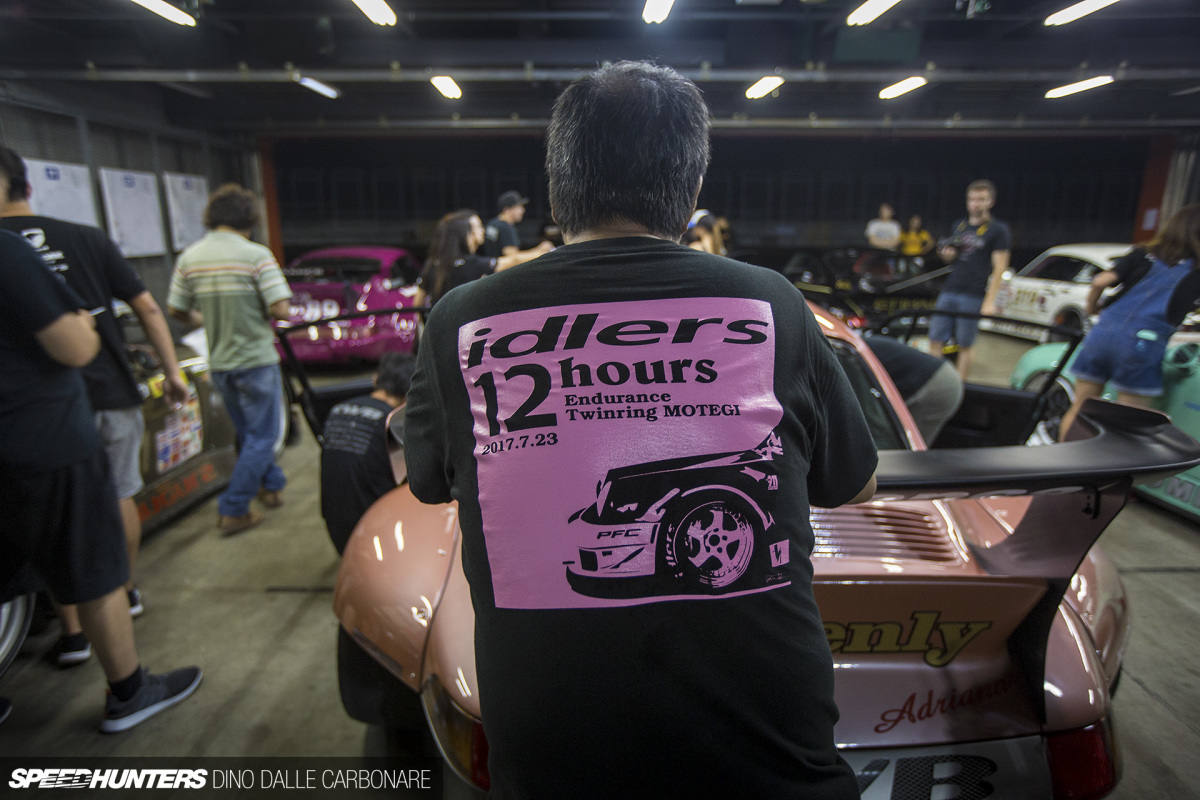 We'll be updating our social channels throughout the race and spicing things up with the odd live feed, so see you guys online!
Dino Dalle Carbonare
Instagram: speedhunters_dino
dino@speedhunters.com
Additional images:
Blake Jones
Instagram: blaketjones
blake@speedhunters.com
Ron Celestine
Instagram: celestinephotography