Sitting here in the paddock at the 2017 Goodwood Festival of Speed, opulence is in no short supply.
Fifty feet to my right sits a row of rare and desirable McLarens. Over the other side of the trimmed privet hedge a Bugatti Chiron shares a patch of lawn with at least five Bugatti Veyrons.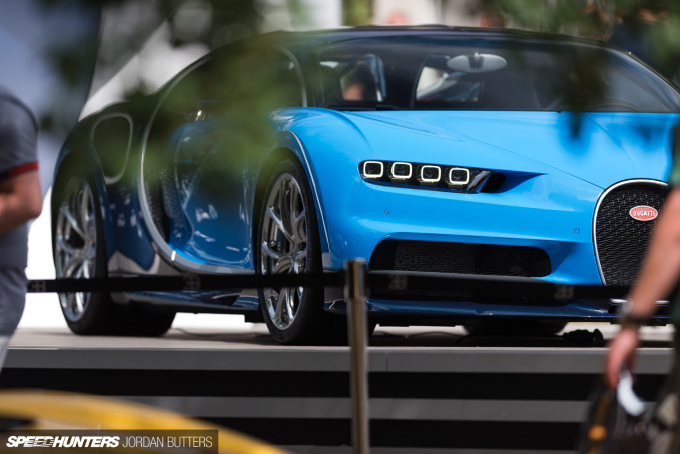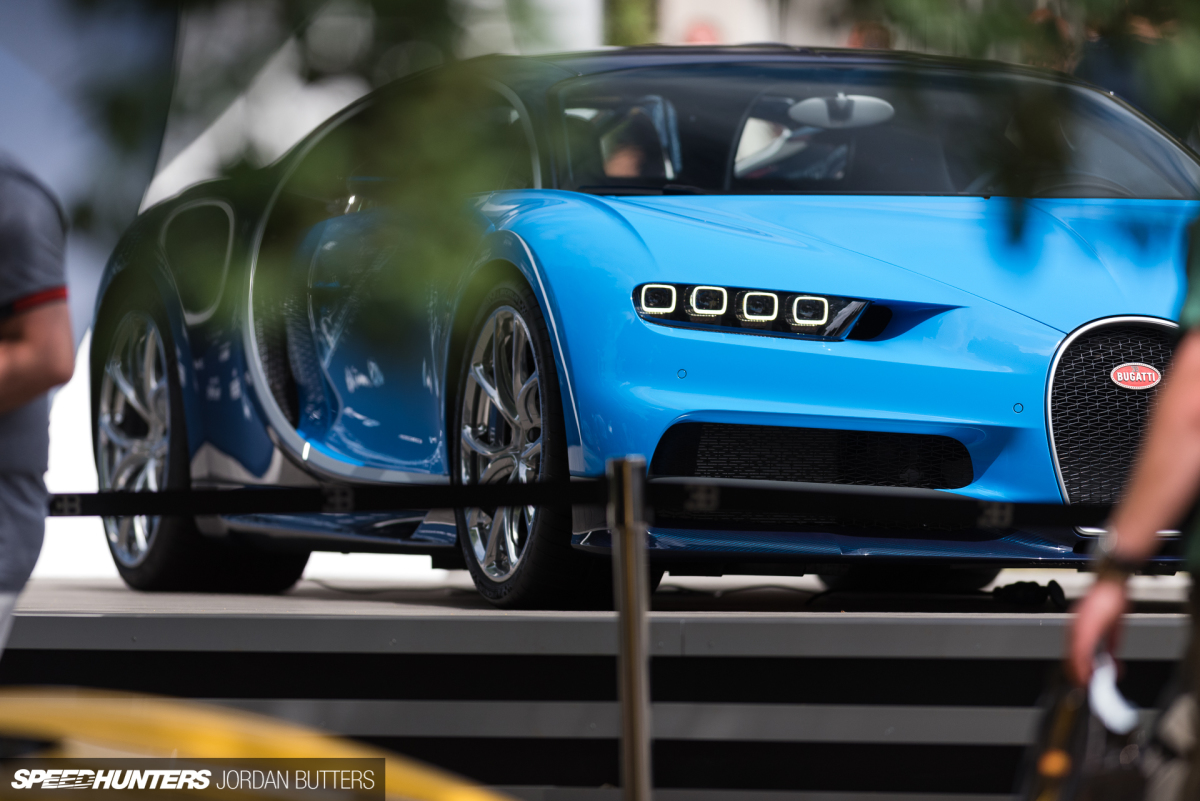 Over the chinking of champagne glasses and the five-piece jazz band playing on the front lawn I can hear what I think is a Lamborghini Murciélago LP640 fire into life a short distance away. It might be an F12 TDF actually, but whatever it is, all 12 cylinders are singing in harmony.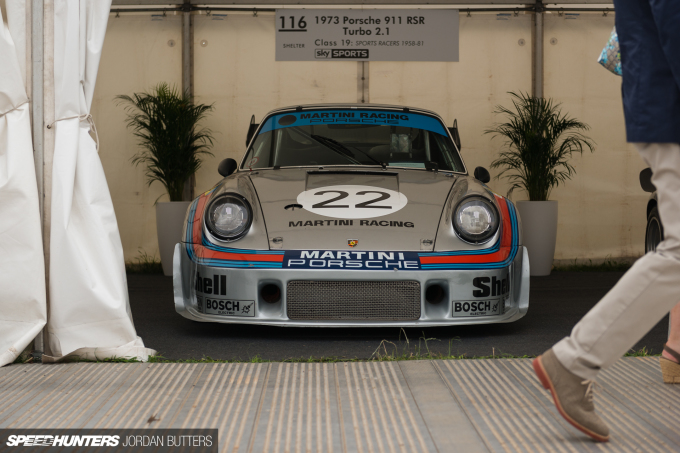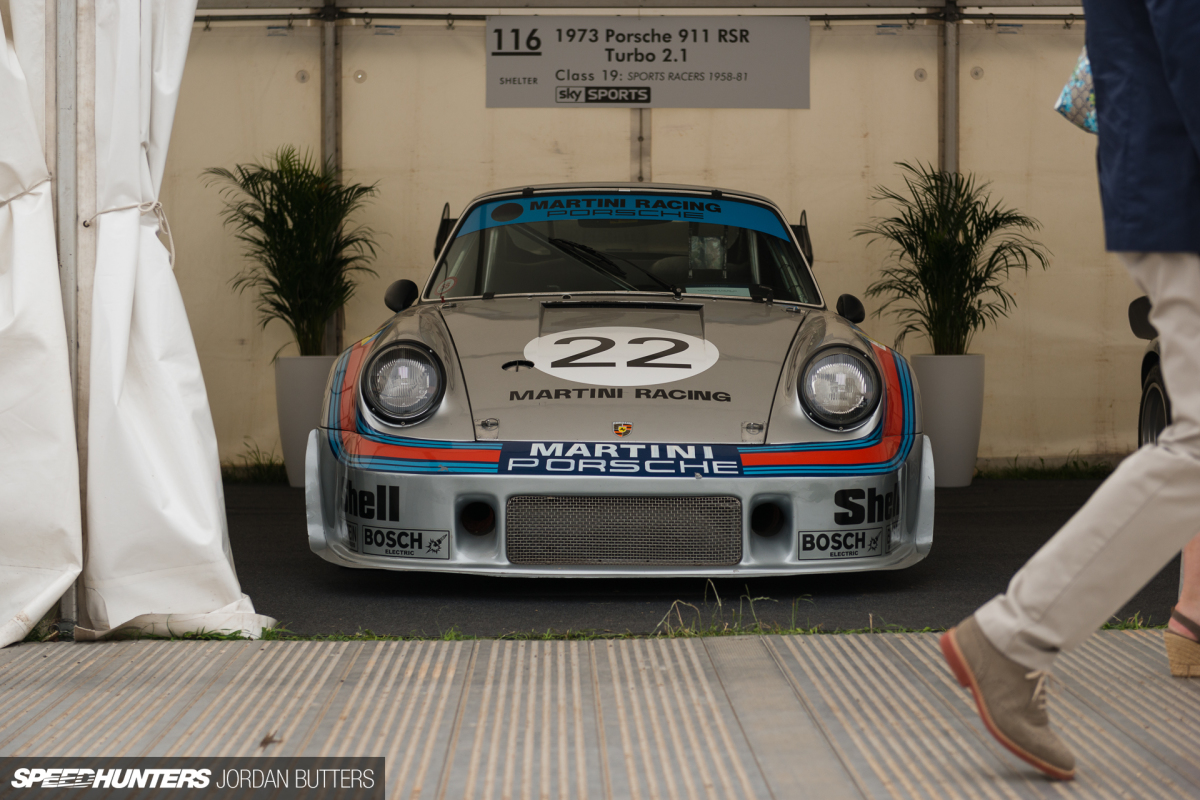 Behind me there's a paddock of ultra-rare, priceless and historic race cars. Cars that have won Le Mans, been driven by some of the greatest names in motorsport, and have unrivalled heritage in all things speed.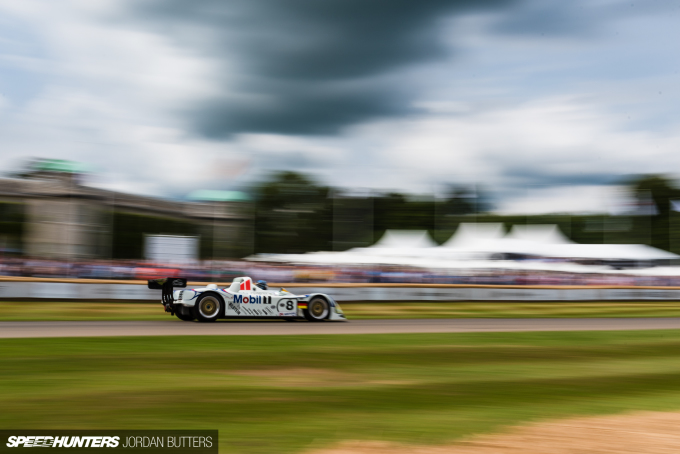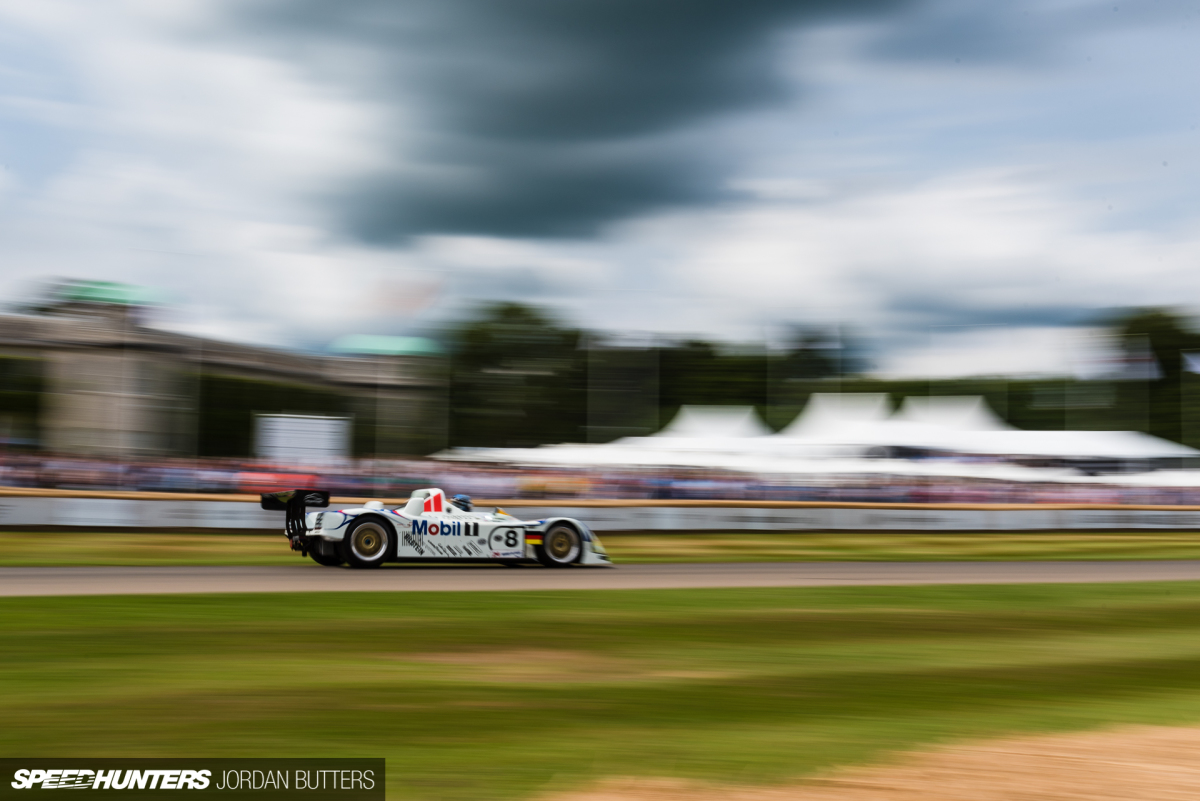 Every minute, millions of pounds/dollars/Euros worth of machinery screams past as the drivers tackle the hill. Paddy said it earlier – it all starts to feel normal.
It's really very, very far from that.
Rounding the front of Goodwood House, past the impressive central feature that reaches into the sky above, and onto another of Lord March's lawns, I spot something that eclipses all of the above.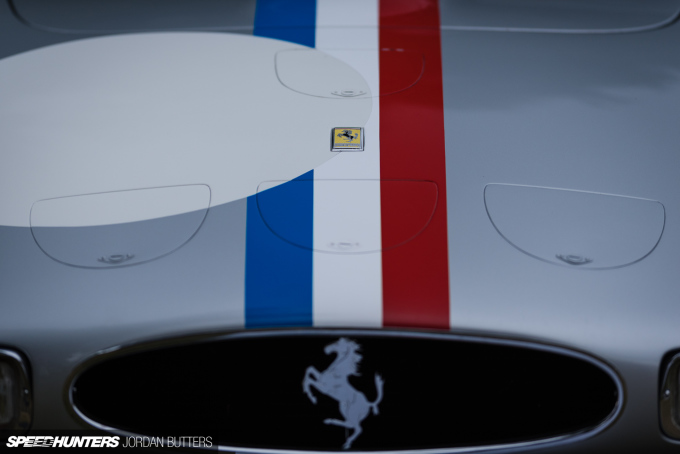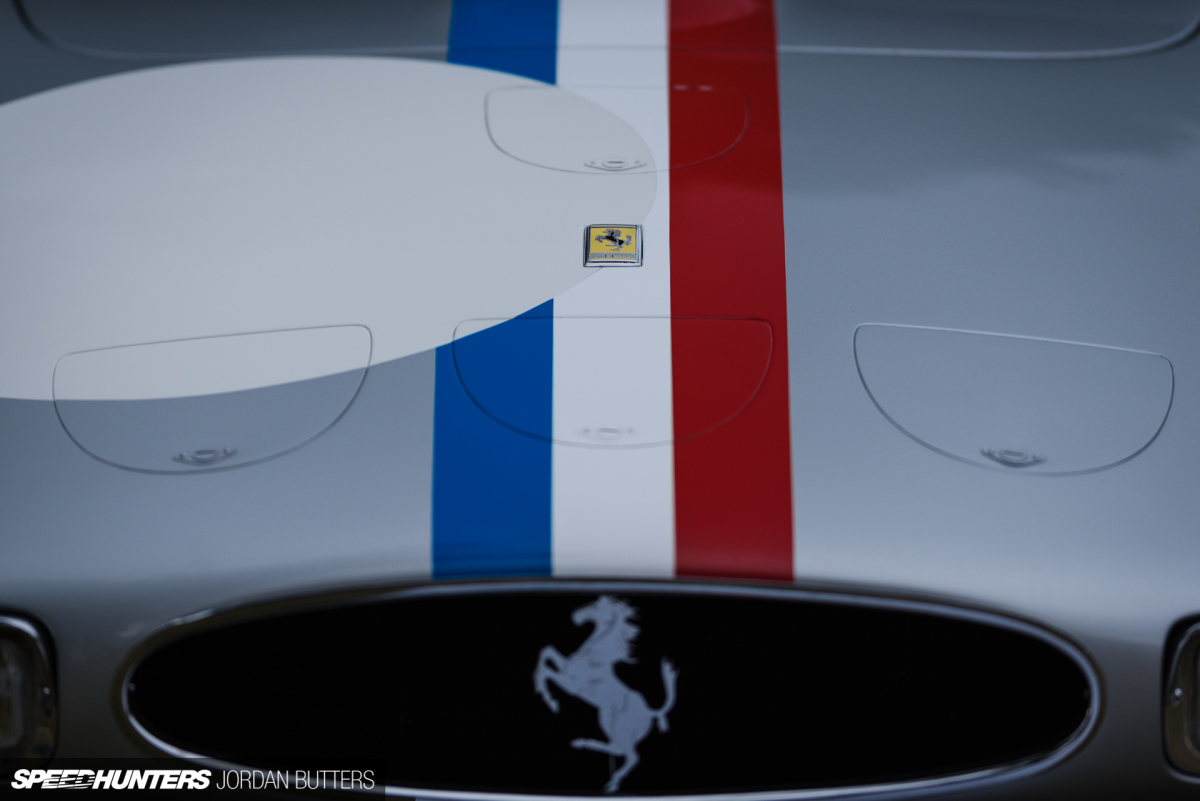 A car so valuable that it commands numbers that the vast majority of people on the planet can't ever fathom. And it's just sat there – not roped off, no security guard nearby. It's just parked in the middle of the lawn.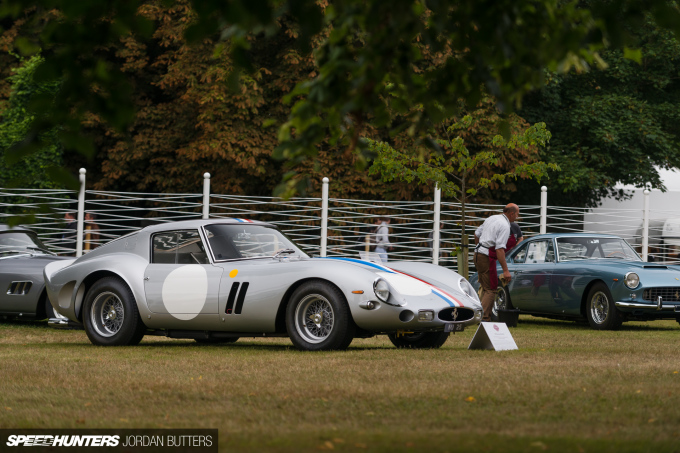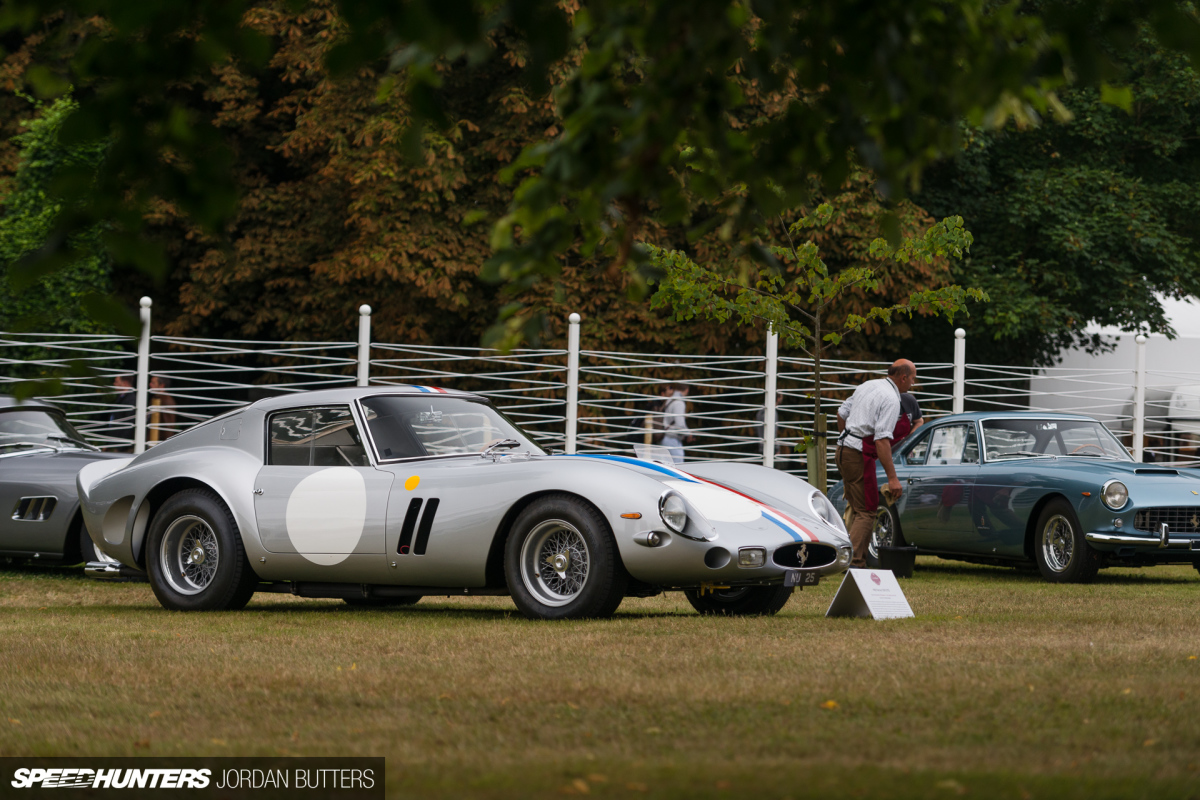 The Ferrari 250 GTO is perhaps the pinnacle of collectors cars. Produced between 1962 and 1964 for homologation purposes and Ferrari's entry into the Grand Touring category, just 33 of these series I GTOs were built.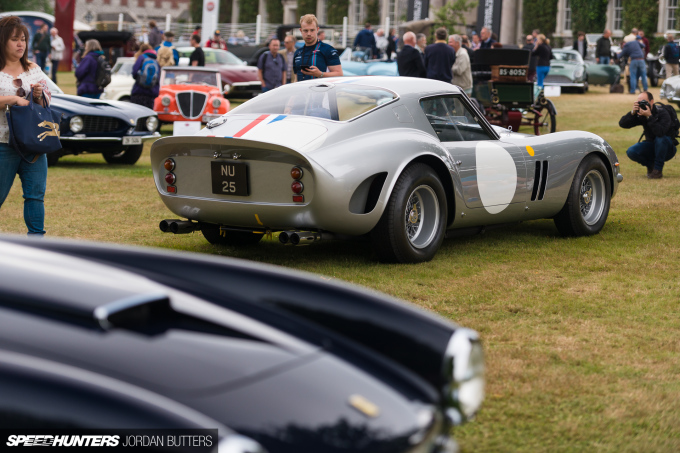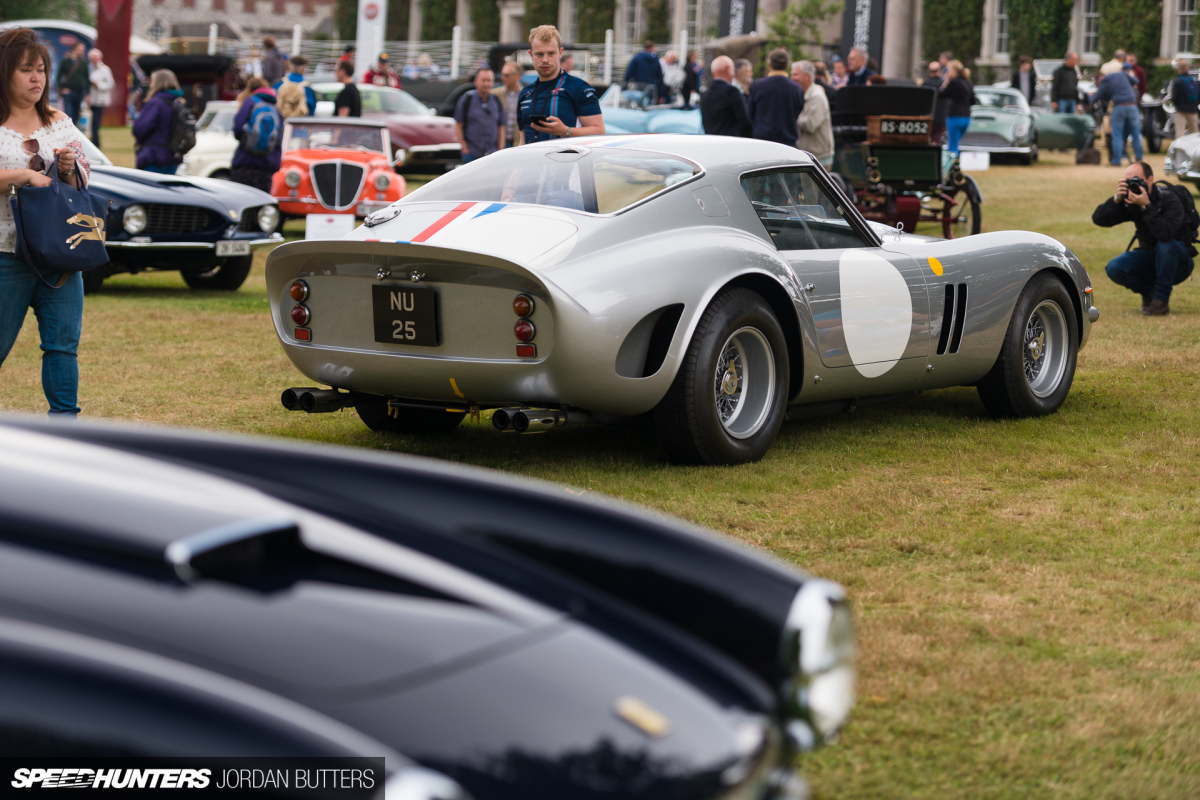 Powered by Ferrari's 3.0-litre Tipo 168/62 V12, the 250 GTO boasted 296bhp – not much by today's supercar standards, heck, not much by today's hot hatch standards, but enough to propel the 880kg chassis on to 160mph (257km/h).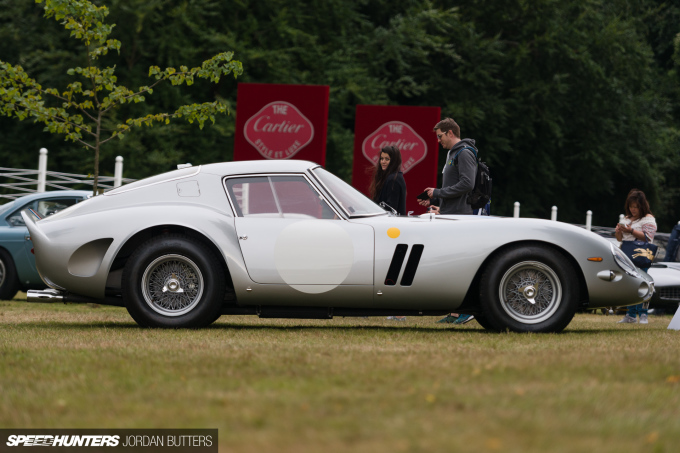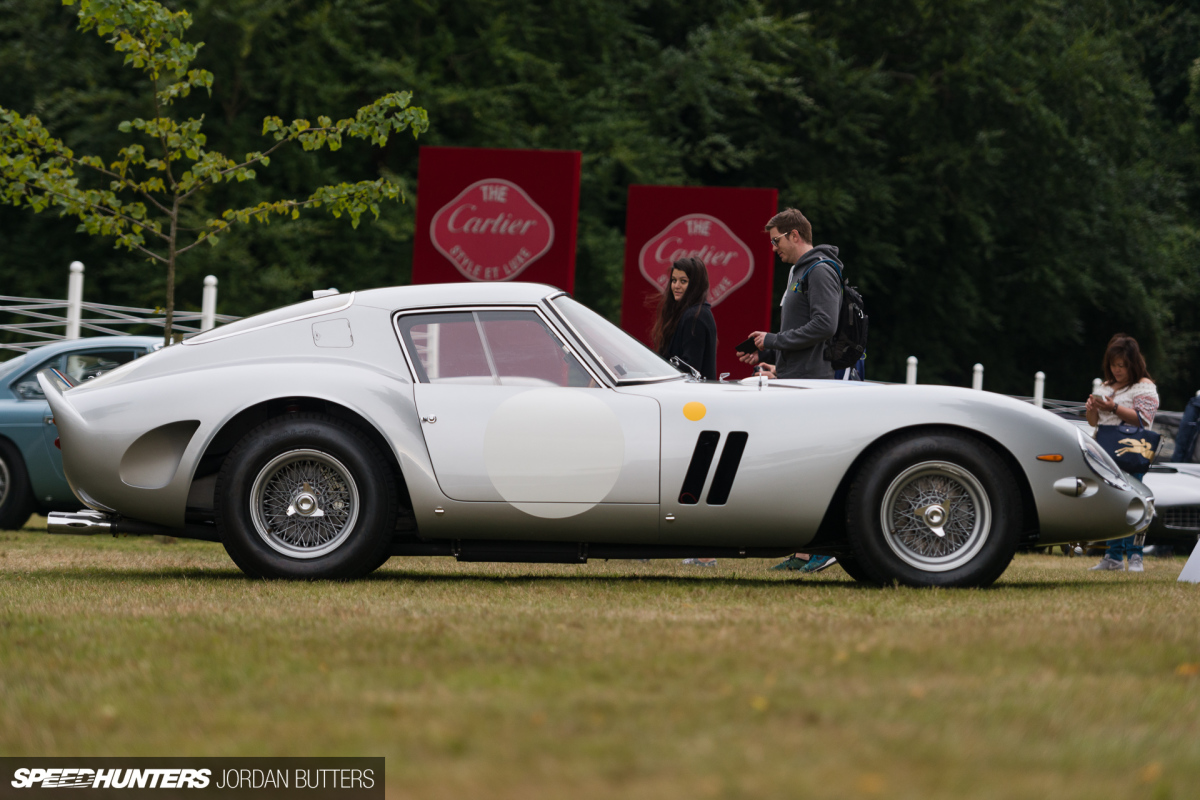 Mechanically, the 250 GTO wasn't especially advanced in comparison to its competitors – cars like the Shelby Cobra and Jaguar E-Type – but its aerodynamic design meant that it cut through the air with great efficiency.
In design, it's elegantly industrial. They're two words that strongly juxtapose each other, yet here, on the GTO, that's what you're seeing.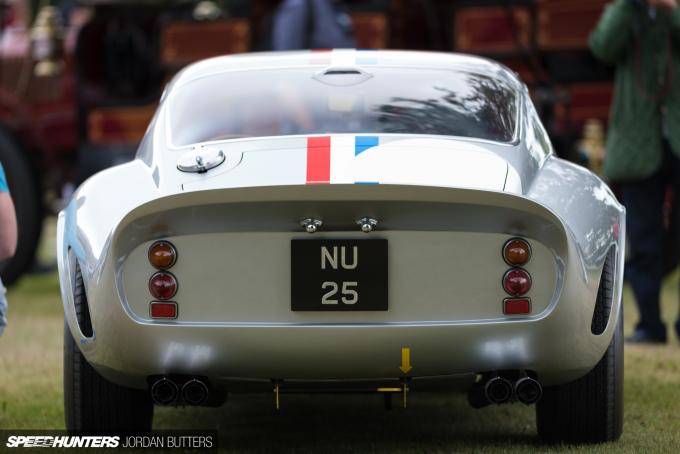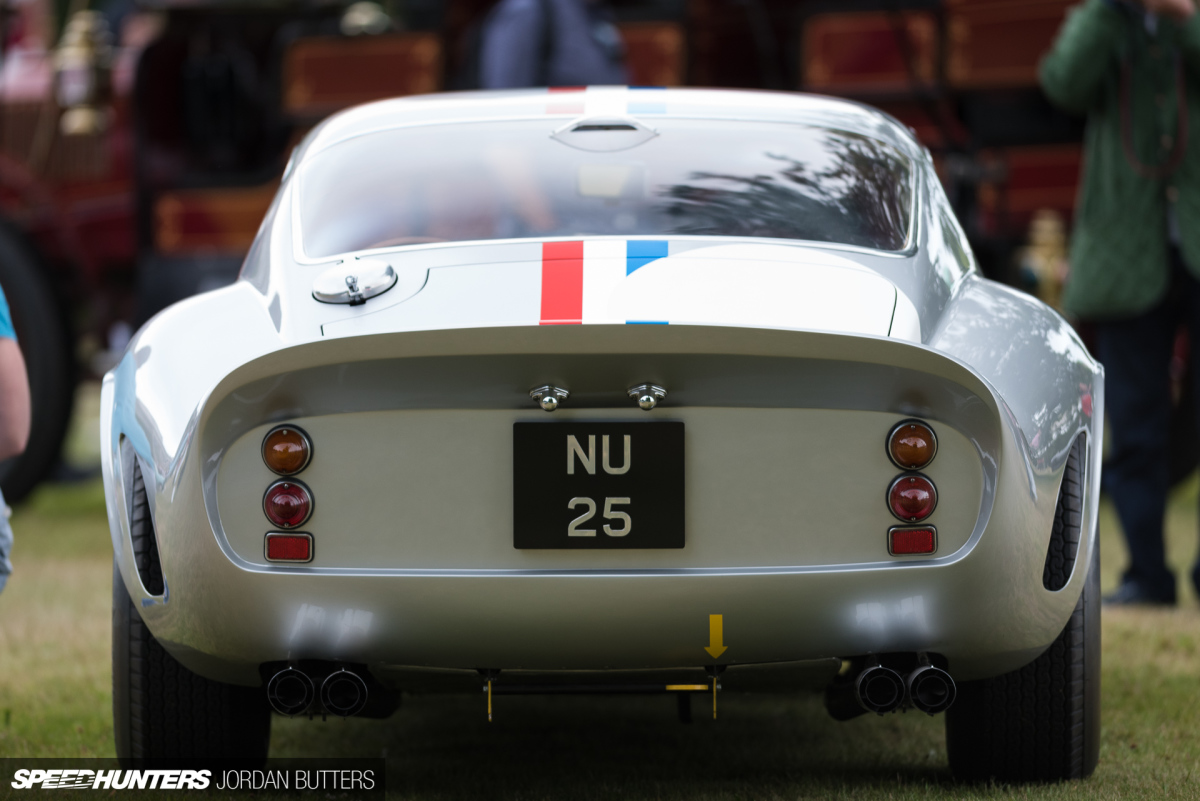 It was also incredibly well balanced, with the V12 mounted for perfect centre of gravity. This particular 1963 car finished fourth in the 1963 Le Mans, and followed it up with a victory on the 1964 Tour de France road race.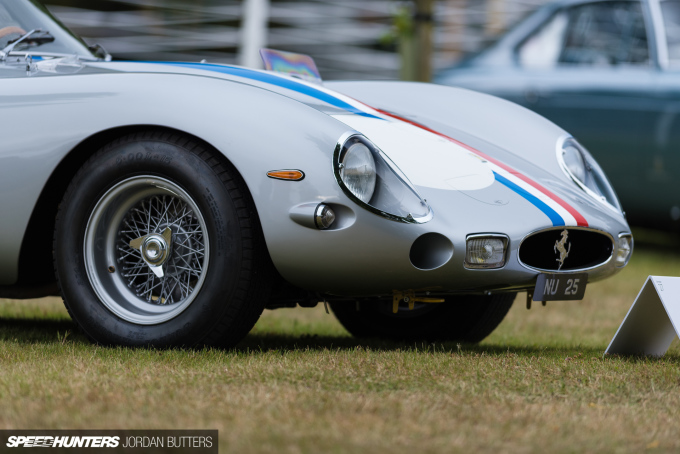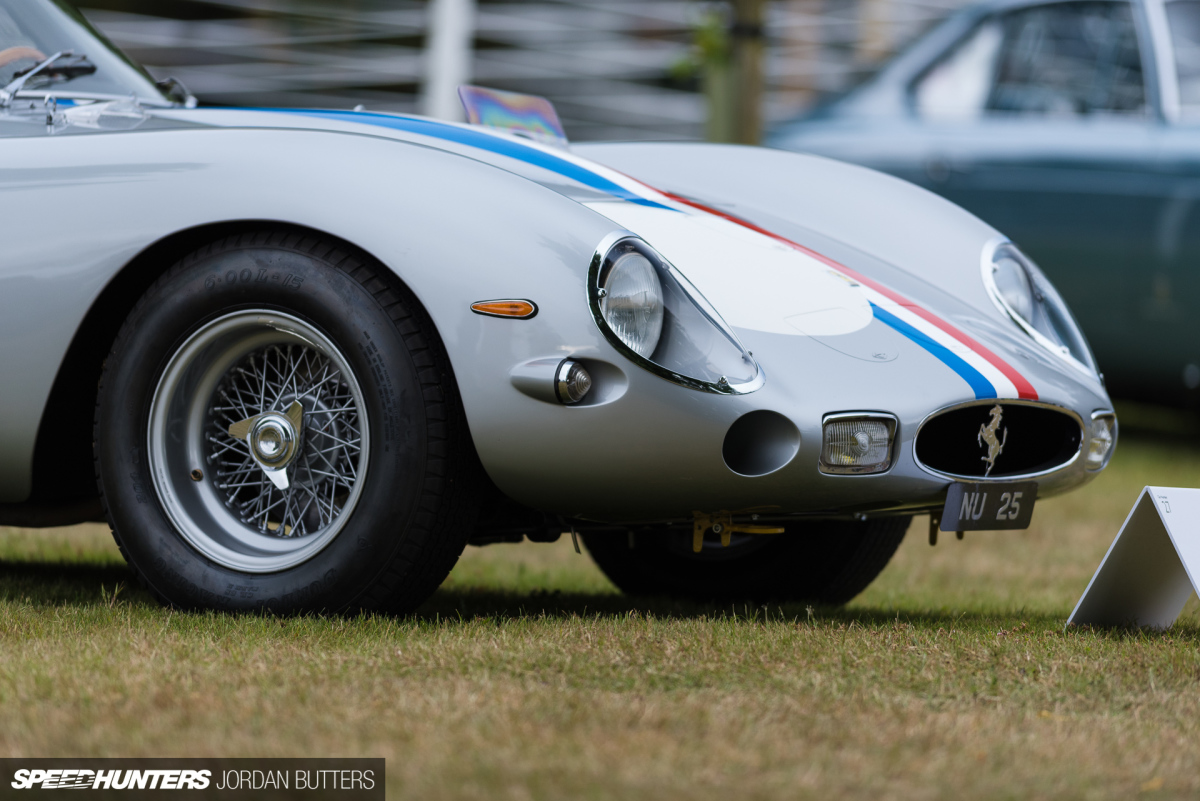 Of course, all of this information isn't particularly pertinent when addressing its astronomical value. It's not expensive because it's the best car here, it's expensive because it's desirable.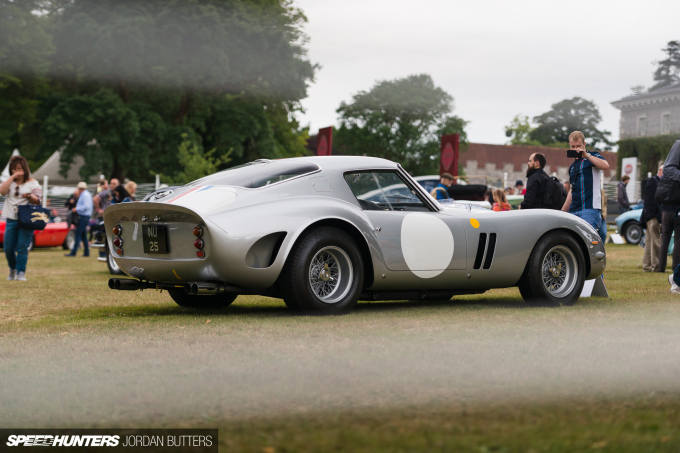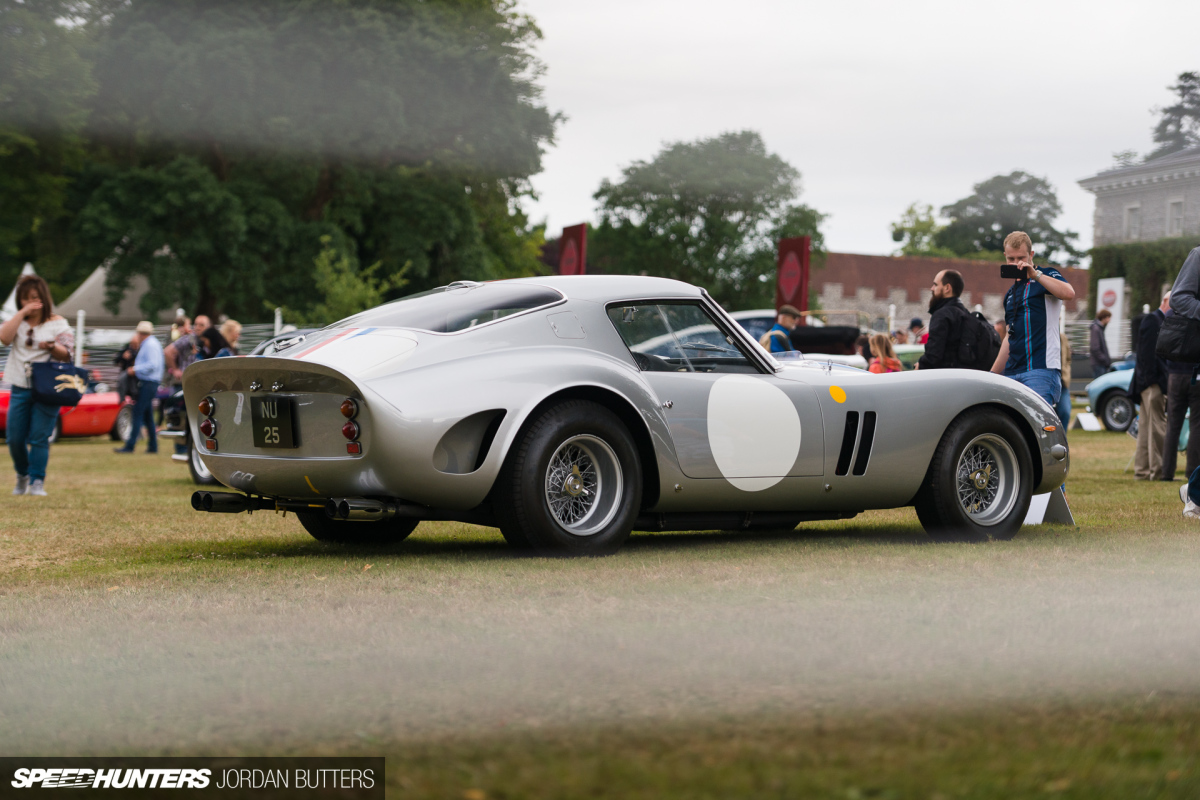 Brand new, the 250 GTO would have set you back around US$18,000.
Fifty years on, in 2013, one went at auction for US$38 million. Four years later, and with the collectors market in full swing and the 250 GTO's status ever inflating, the value of this particular example is anyone's guess.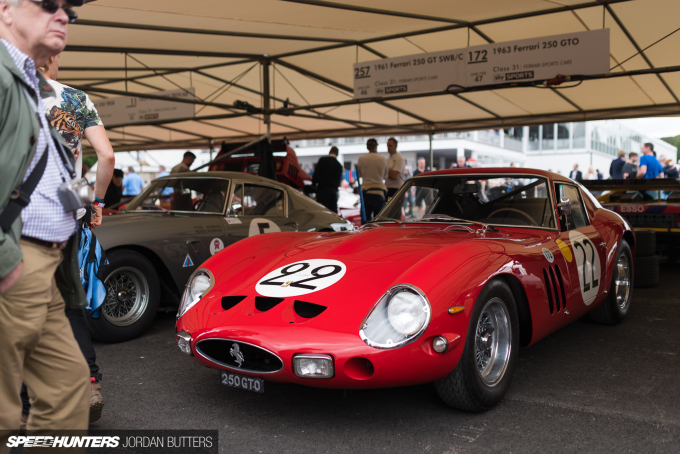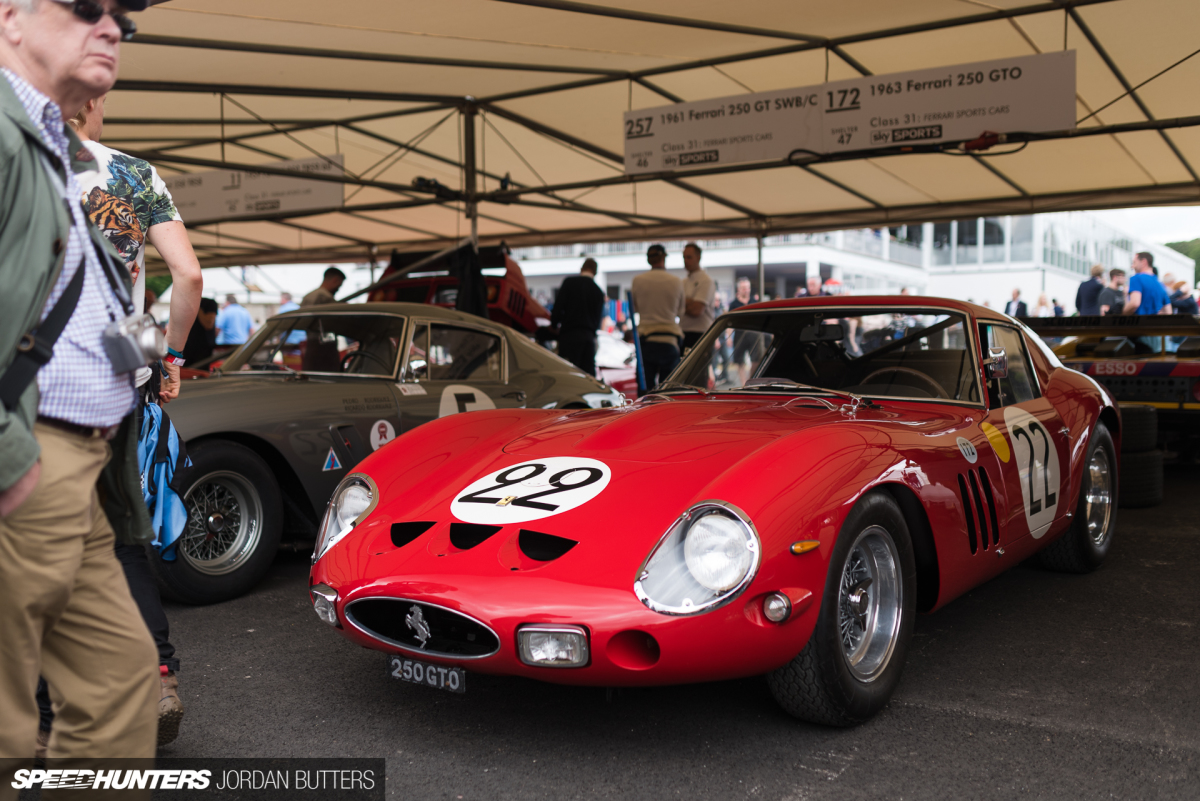 Oh, and did I mention there's two more GTOs here being raced up the hill as well?
Jordan Butters
Instagram: jordanbutters
Facebook: Jordan Butters Photography
jordan@speedhunters.com