If there's one similarity between and Bangkok and Tokyo, it's the overabundance of taxis roaming around the city looking for their next fare. However, while the streets of Japan's capital city are filled with boring clones, the taxis of Thailand's capital are vibrant and interesting. They can even be owned privately if the driver decides not to sign up with a taxi company.
Those who choose to go it alone can usually be found behind the wheel of a yellow and green car; they also tend to make a few modifications to their taxis in order to reflect their personalities.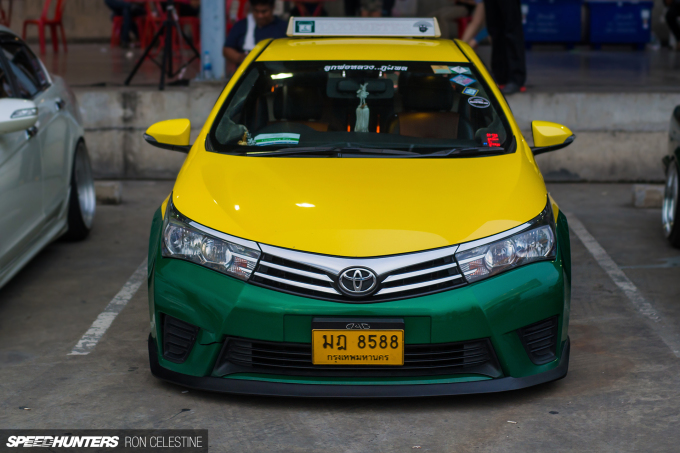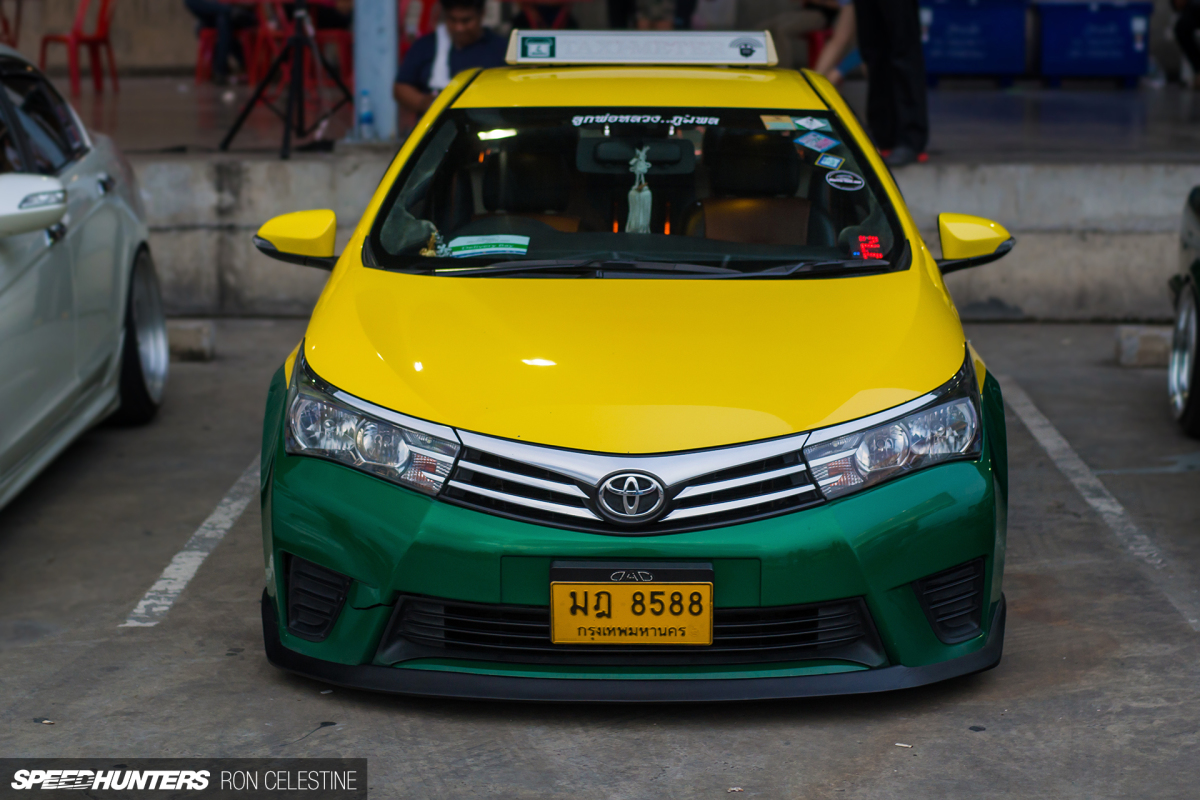 It can be something as simple as a nice set of wheels or a loud exhaust, but the owner of this Toyota Corolla Altis decided to take it to the next level. In doing so, he's created one of coolest taxis I've ever seen.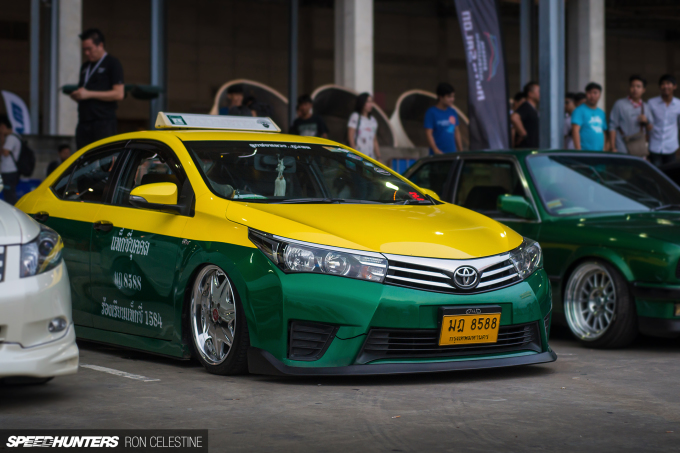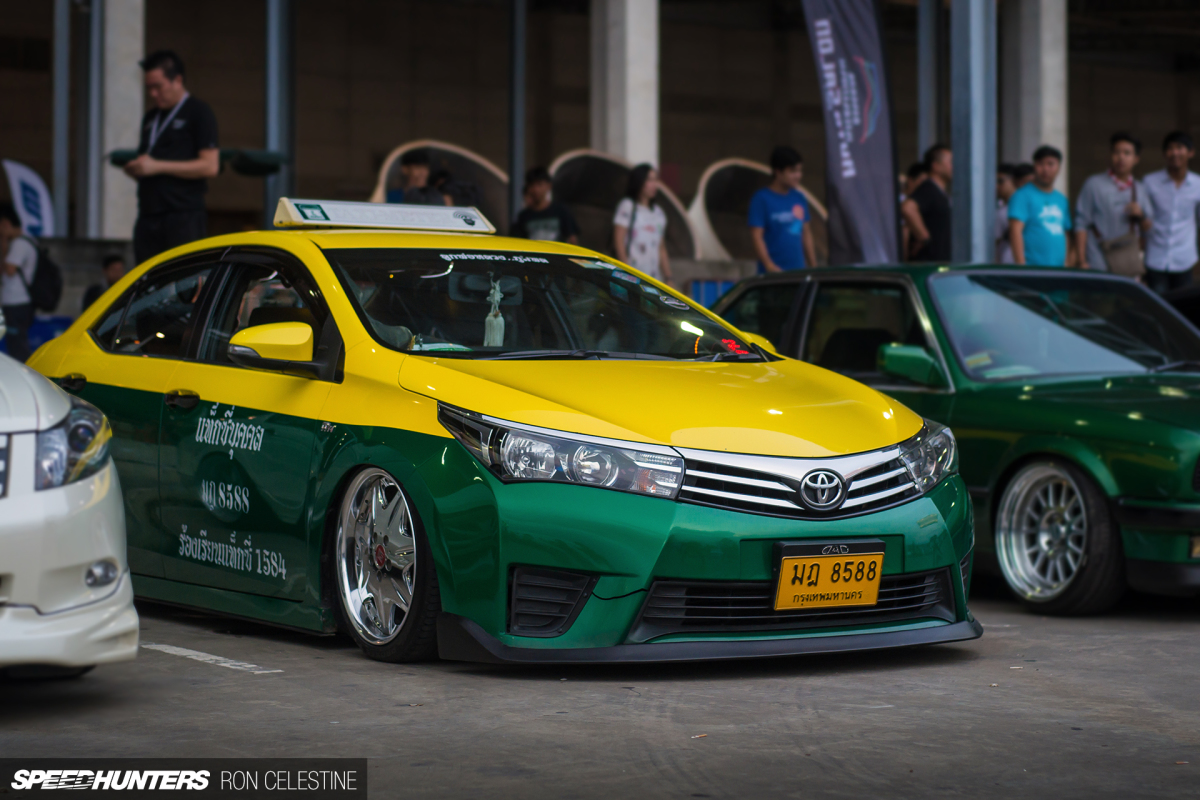 When its air suspension is completely aired out, the massive 20-inch Work LS Chiarezza wheels sit flush with the widened fenders. Look past the two-tone exterior and the style is unmistakably VIP.
The interior has been decked out to match the VIP-inspired exterior with no less than 10 video screens mounted throughout. There's also a high-power sound system, custom illumination, and luxurious leather trim to ensure passengers travel in comfort and style.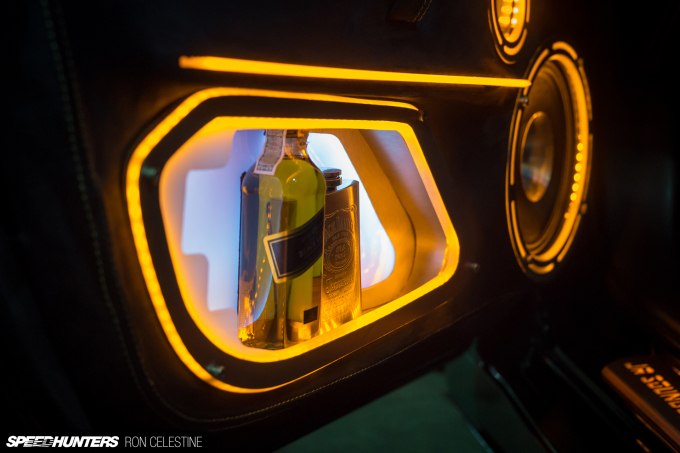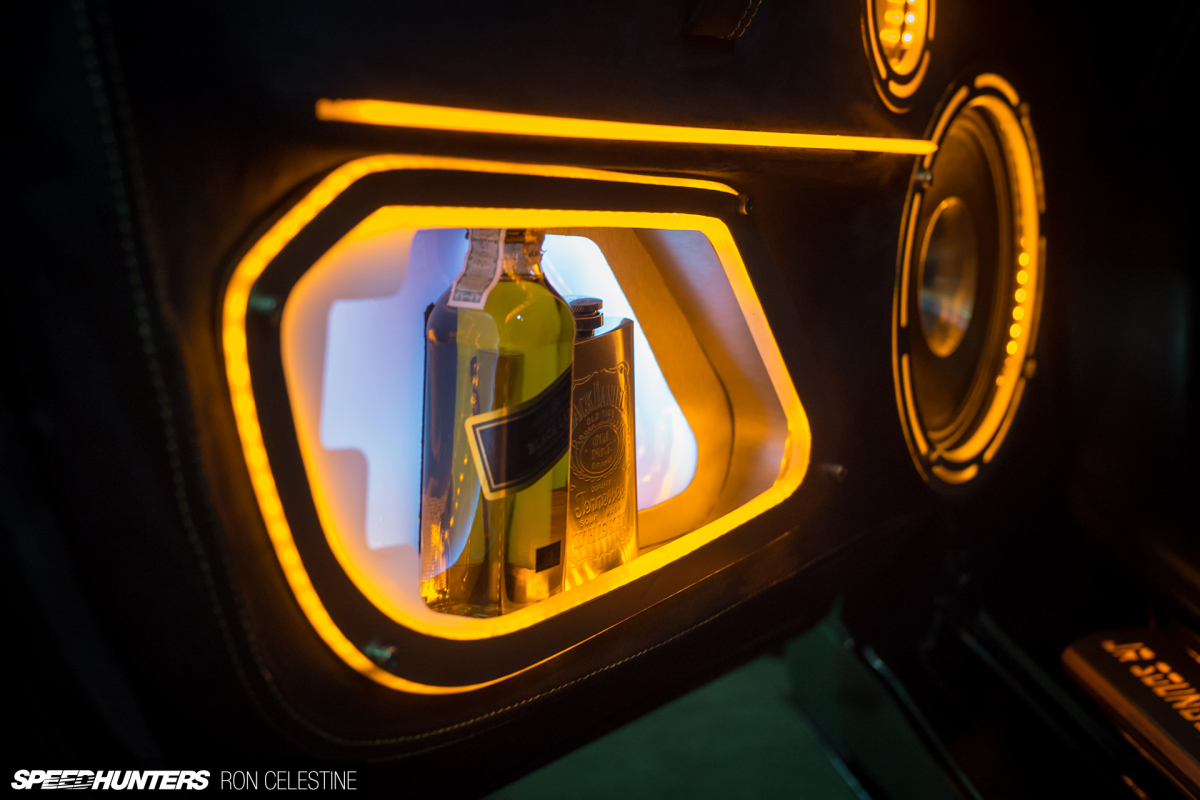 Oh, and why not display a bottle of Jack Daniels and a matching hip flask in both the driver and passenger doors…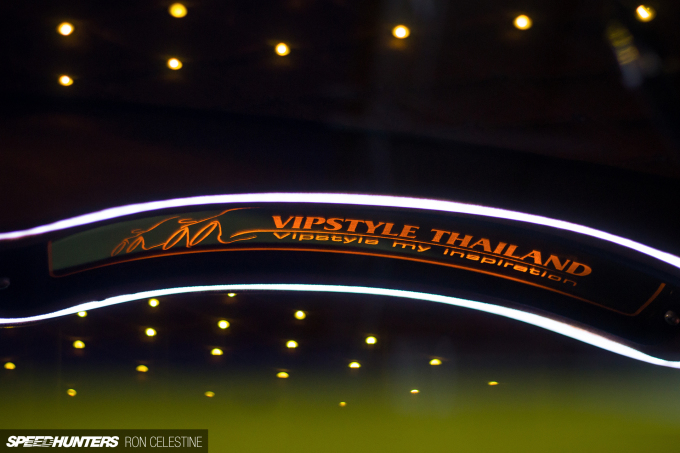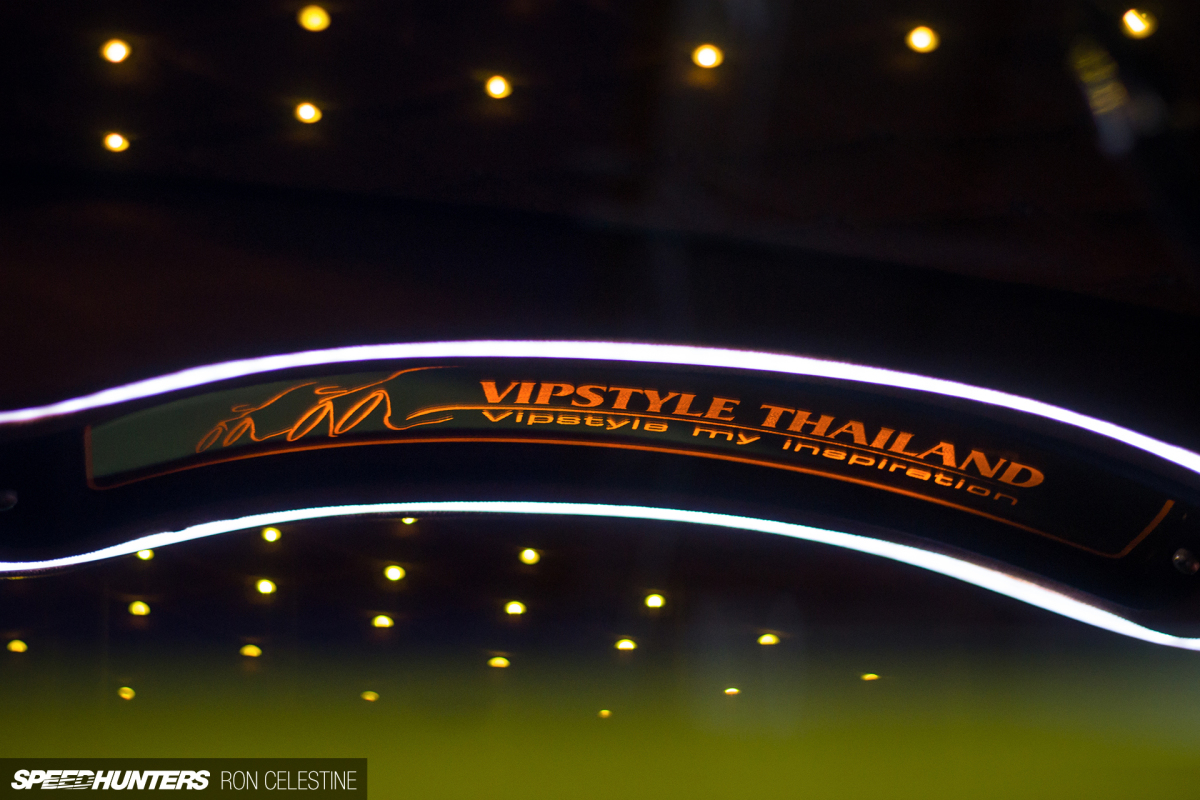 The best part of it all? The owner can legally pick up passengers given it's his private taxi car. You gotta love Thailand!
Ron Celestine
Instagram: celestinephotography