You're driving around, minding your own business and then BAM, it happens – you spot a car so nice that you find yourself involuntarily slowing down to get a better look.
That's what happened when Dino and I were in Yokohama last week; we chanced upon this parked-up JZS161 Toyota Aristo V300 and straight away wanted to know more about it.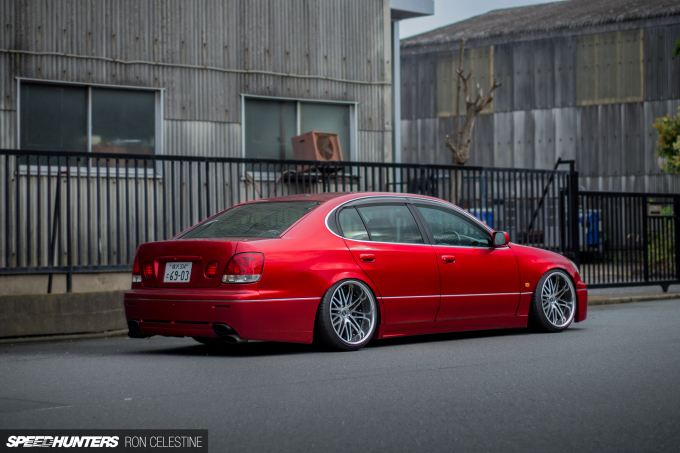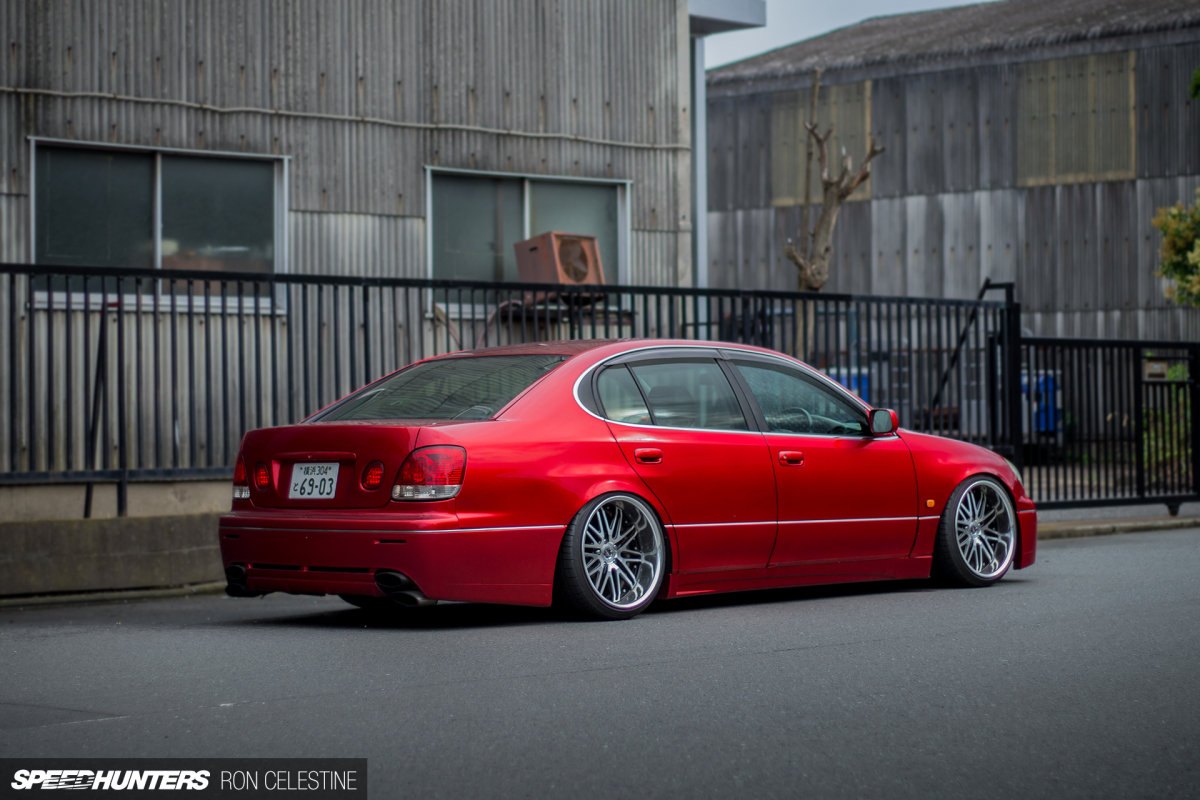 With its bright candy red paint, suspension drop, and fenders 'massaged' to get the wheel fitment just right, the big-body Toyota sedan stood out dramatically against the cold, industrial background.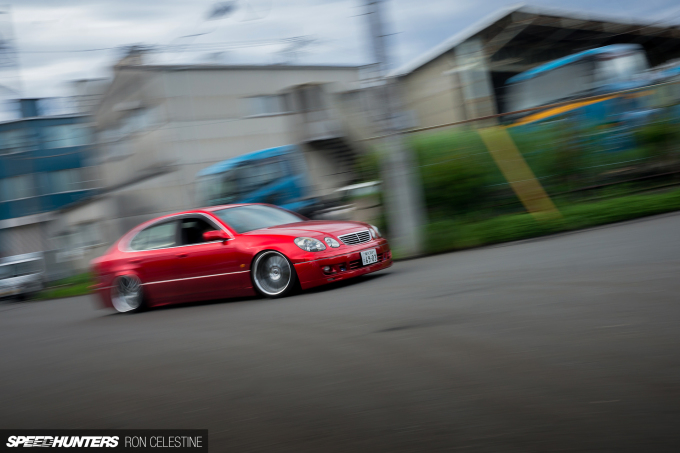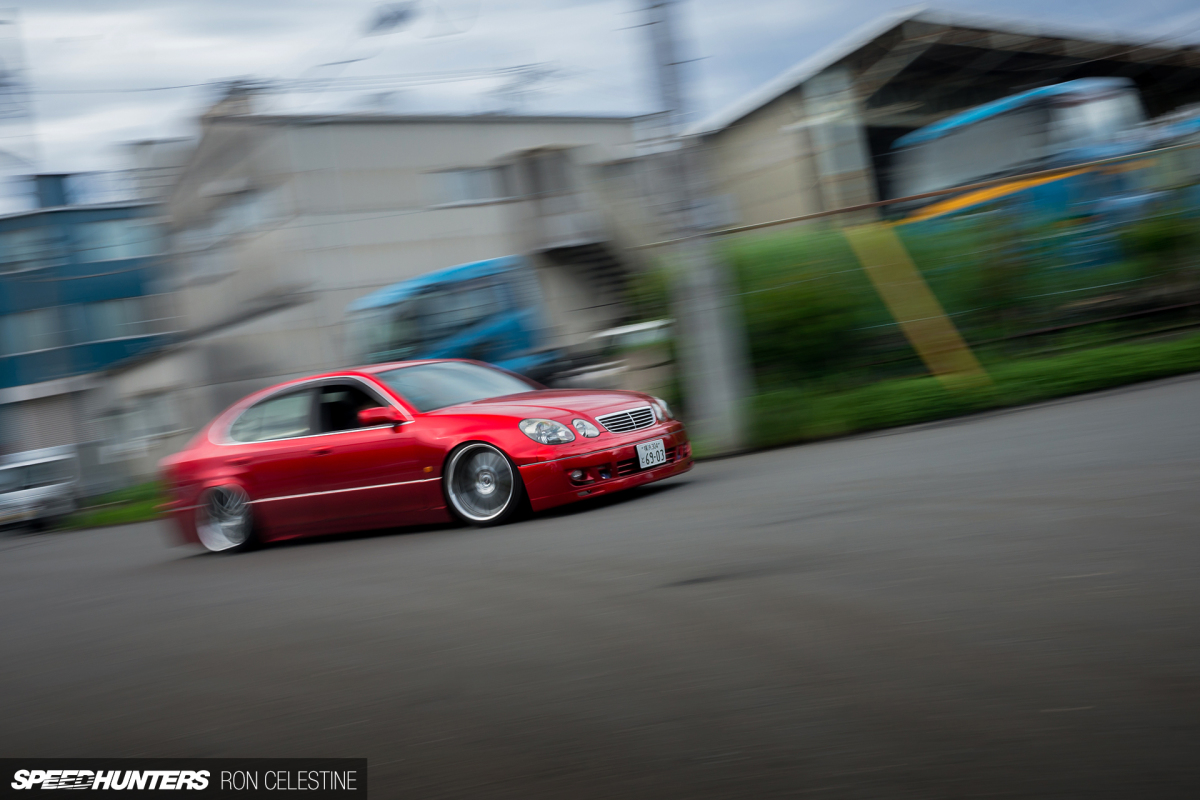 Unbeknownst to us at the time, the owner of this particular Aristo was close friends with the guys at Nichiei Racing, who we had come to visit, and he was more than happy to give us a closer look.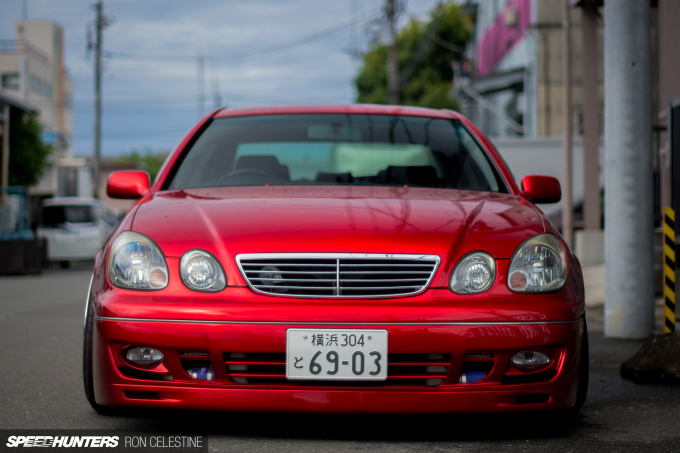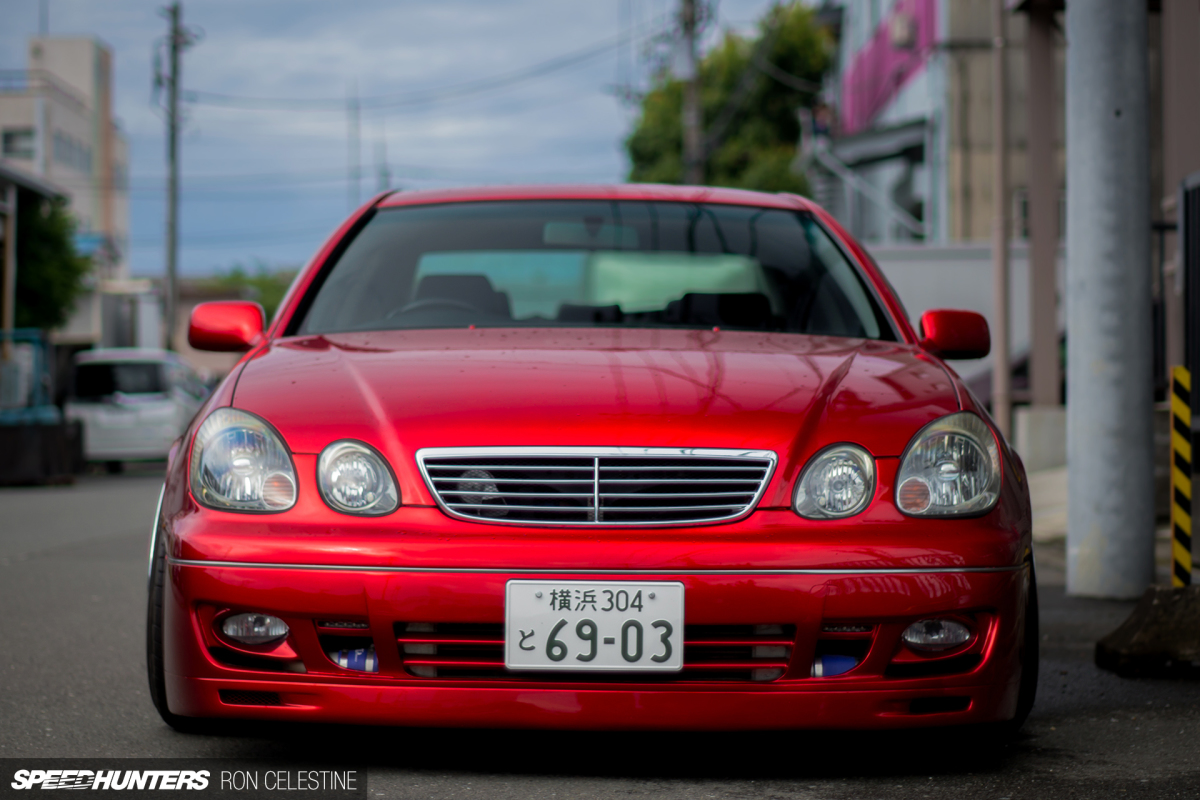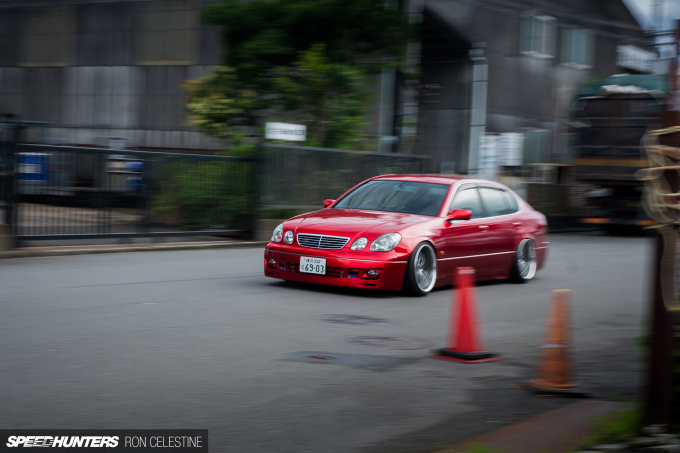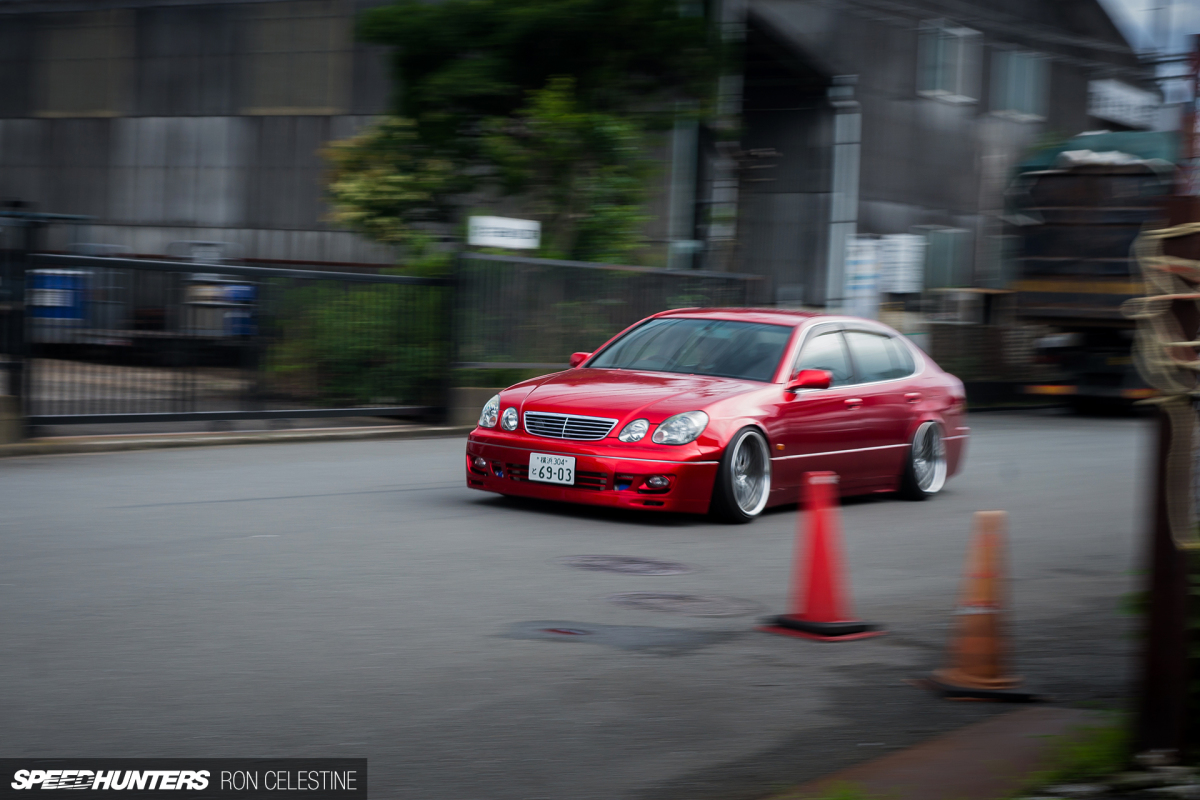 In piecing together the car, the owner wanted something that had a bit of flare and style to it, but he didn't want to go over the top. A quad pipe rear exhaust from a newer model Aristo is fitted, and the wheels are AME Shallen XG-23s – simple but effective upgrades when matched to the low ride height and custom paint.
Everything under the hood remains pretty tame, but not a whole lot needed to be done given this V300 version of the Aristo came factory fitted with a 2JZ-GTE. To that, the twin-turbo setup has been ditched in favour of a big single Trust GReddy T78-33D turbocharger, and a large front-mounted intercooler has been added. Making the most of it all, the original automatic transmission has also given way to a manual gearbox.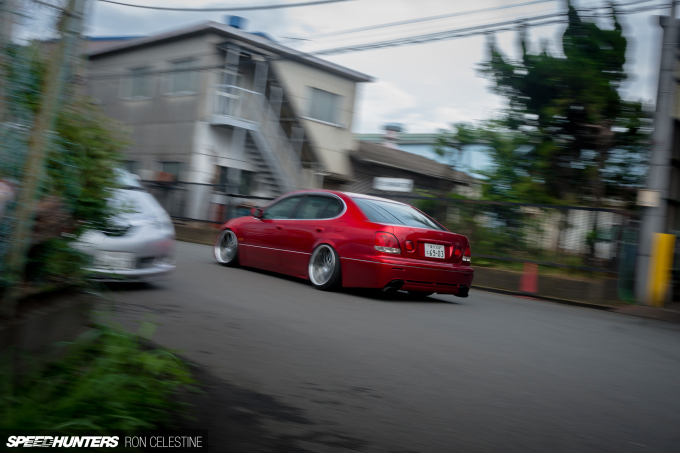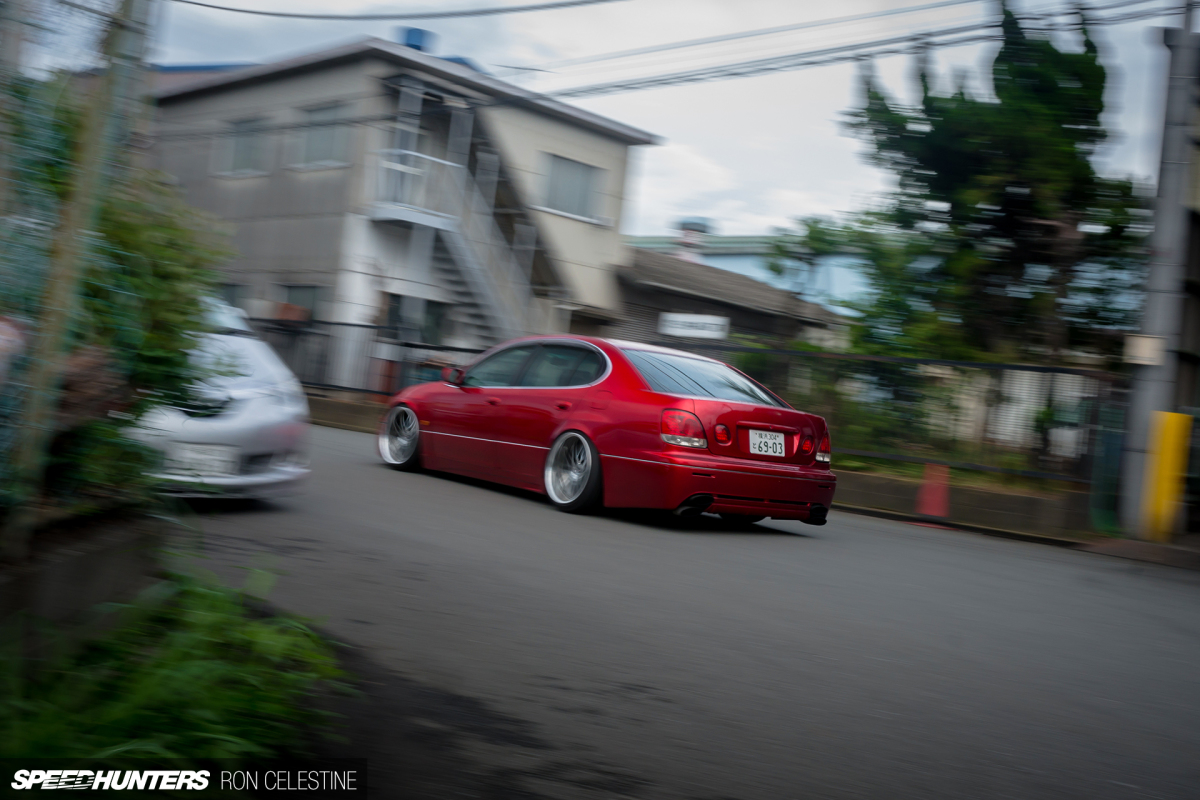 Although this Aristo had a little bit more work done to the exterior in comparison to the AE86 Trueno I found hiding down the street, you could say this is another example of a mildly modified car that the owner can get into, and simply drive (and do skids in from time to time).
Ron Celestine
Instagram: celestinephotography