I'm going to jump right into my Art of Speed coverage with some spotlights of the cars that impressed me the most. And first up, it's a Mini 1275 GT with a JDM twist.
If there's one thing I've learned in Malaysia, it's to never make any assumptions when it comes to cars. This Mini, and the cars that will follow it, should give you an understanding why.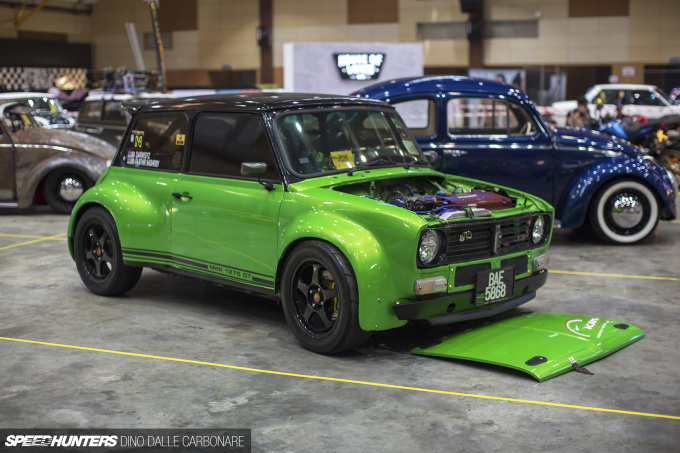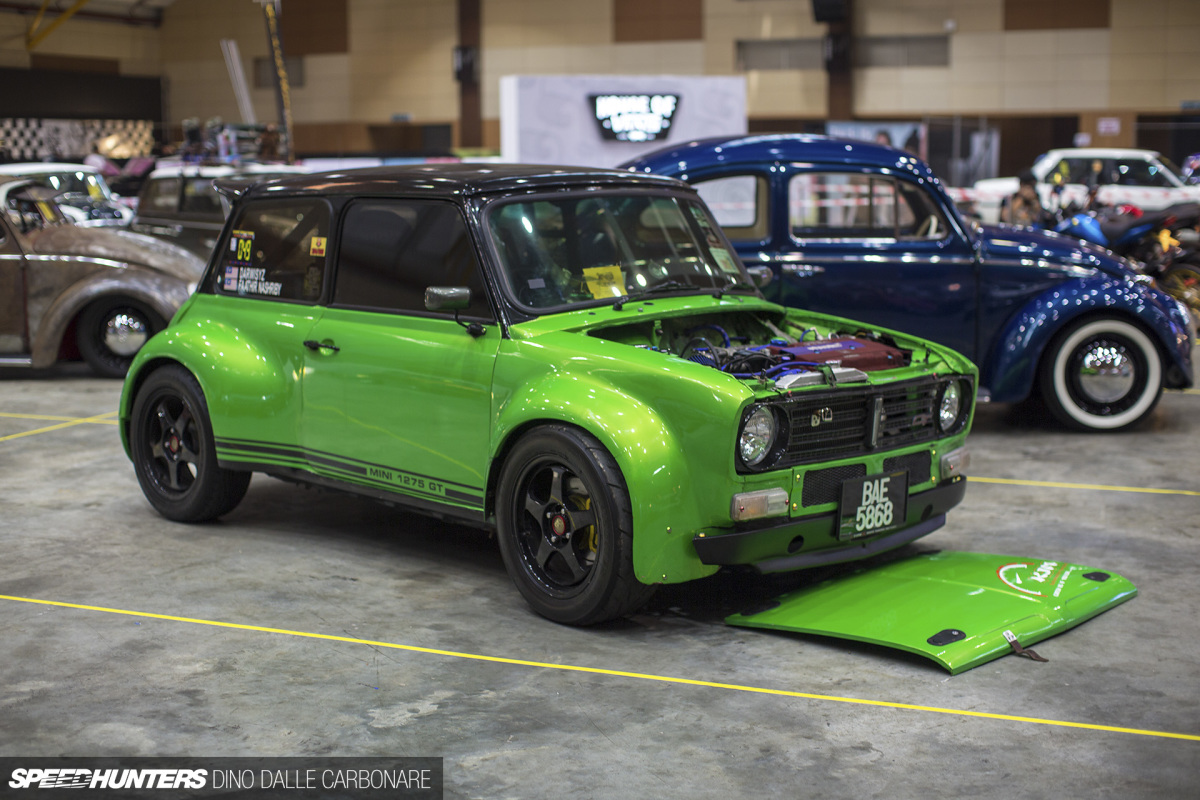 As the owner told me, there isn't anything new with the car, apart from the color. He actually built it over 10 years ago with his father, but doesn't usually show it at events. The massively widened Mini used to be black, but all the effort and work that went into creating its custom FRP fenders was actually hard to see and appreciate in that colour. It was nothing a few coats of candy green wouldn't fix, though.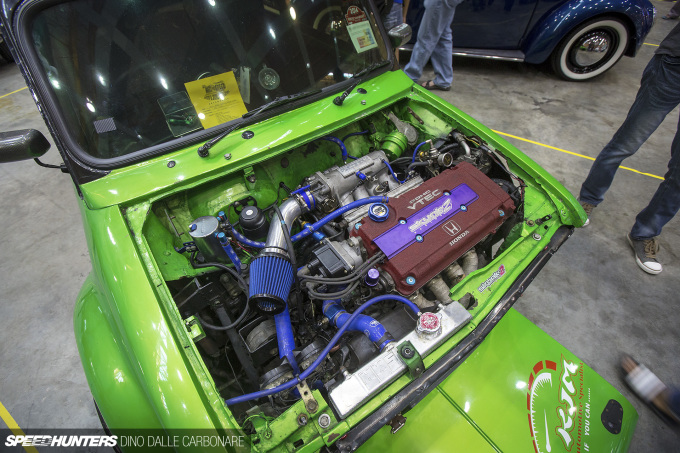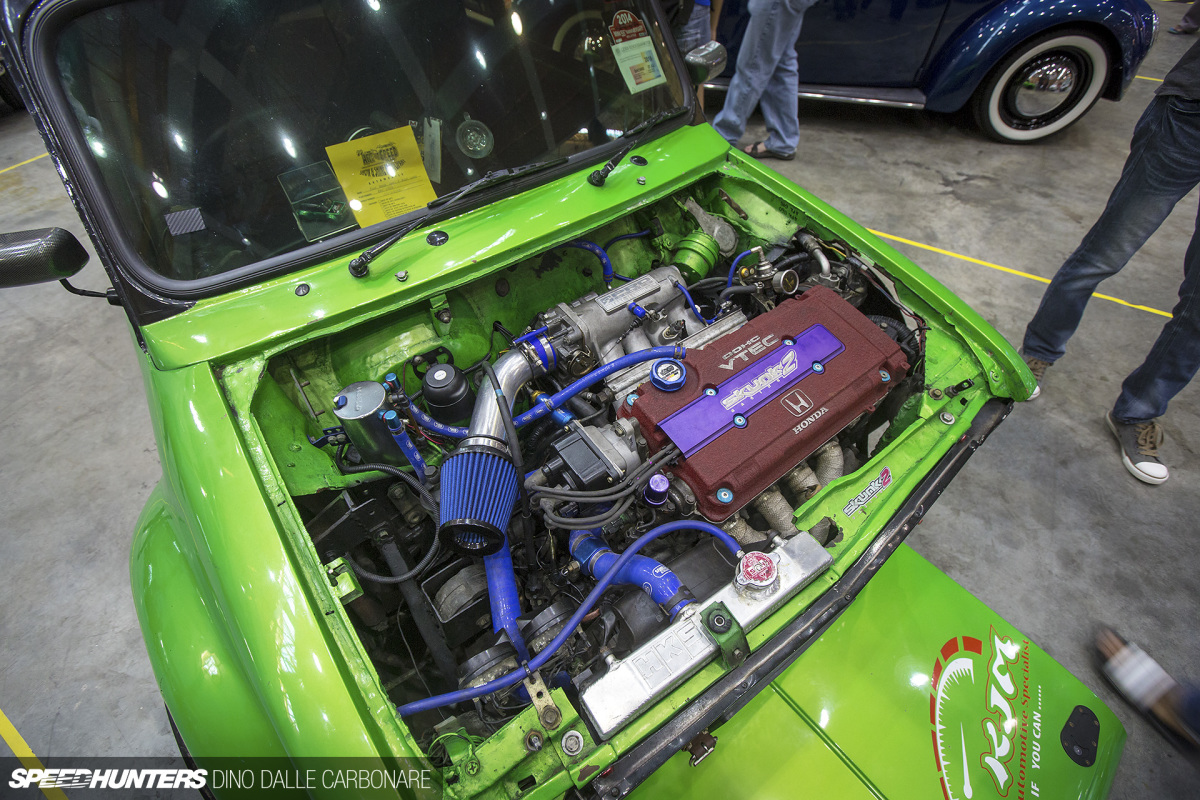 What sets this Mini apart is the fact that it's running a hybrid engine of sorts created by mating a Honda B20 block (sourced from the US) with a B16B head from a EK9 Honda Civic Type R.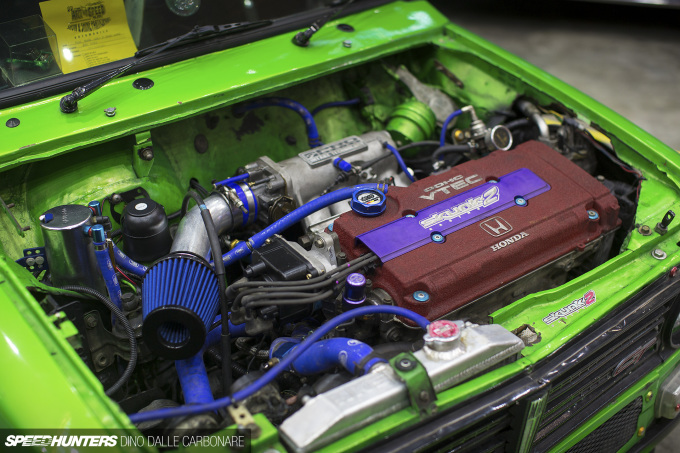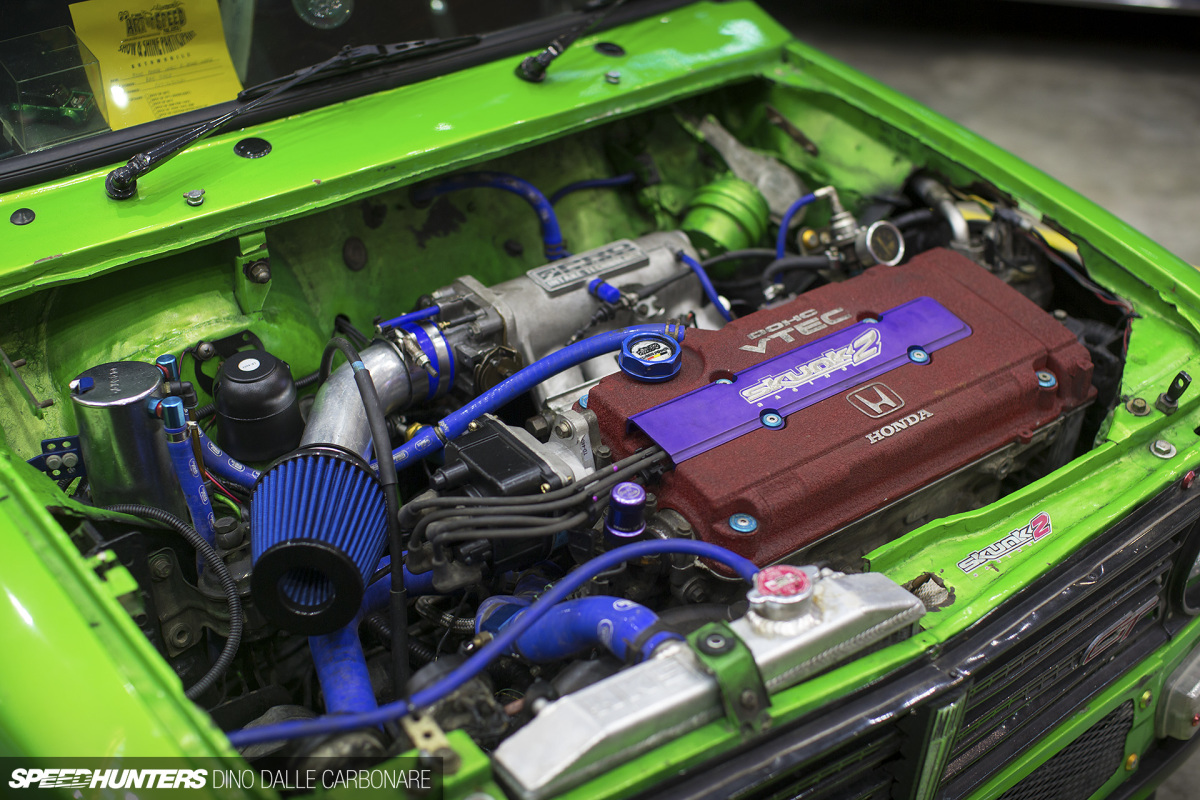 The head still runs its stock Type R spec cams, but an aftermarket intake, larger throttle body and custom exhaust have been fitted to make the most of it and the engine's larger capacity.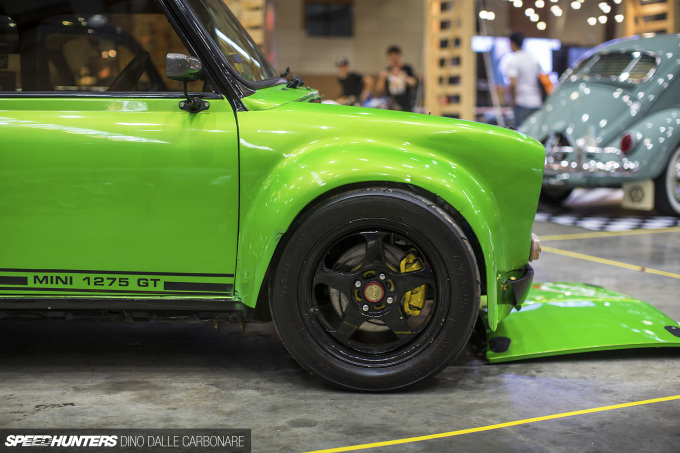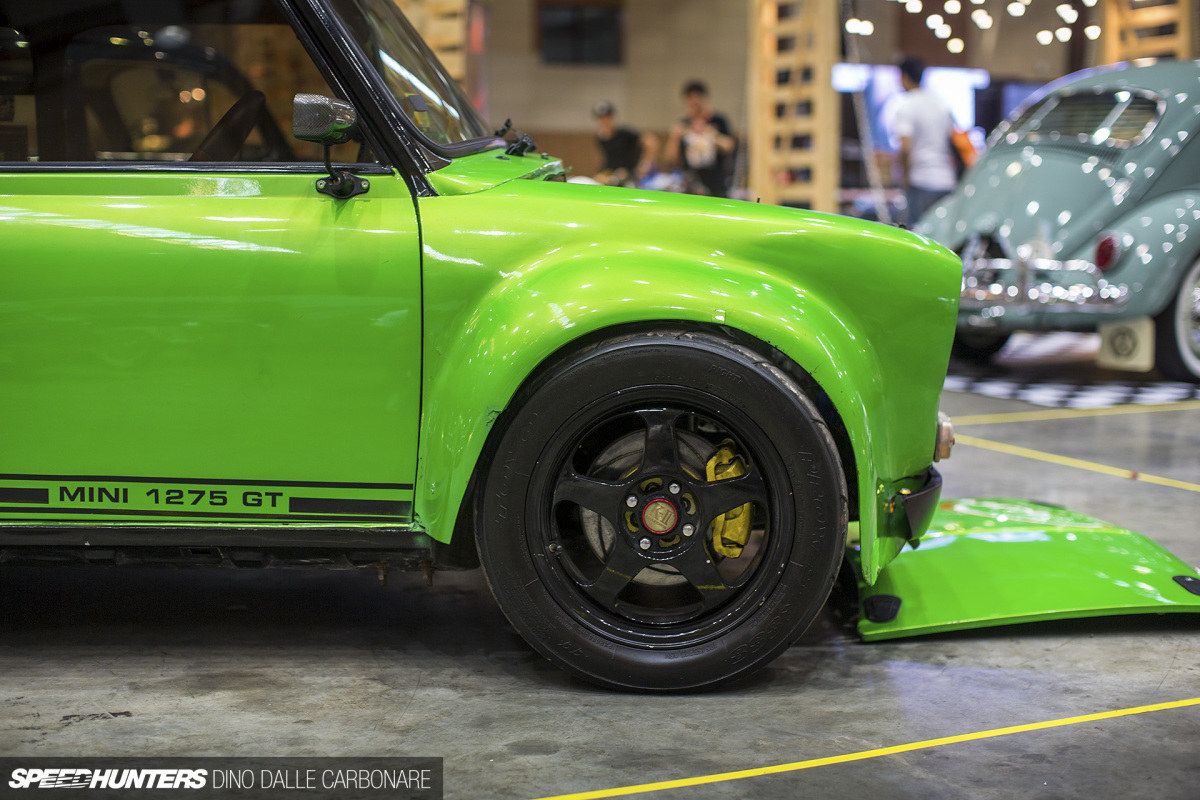 According to the Mini's owner, the custom 2.0-liter DOHC VTEC package generates around 220hp, which I'm sure would be pretty explosive in a lightweight package like this.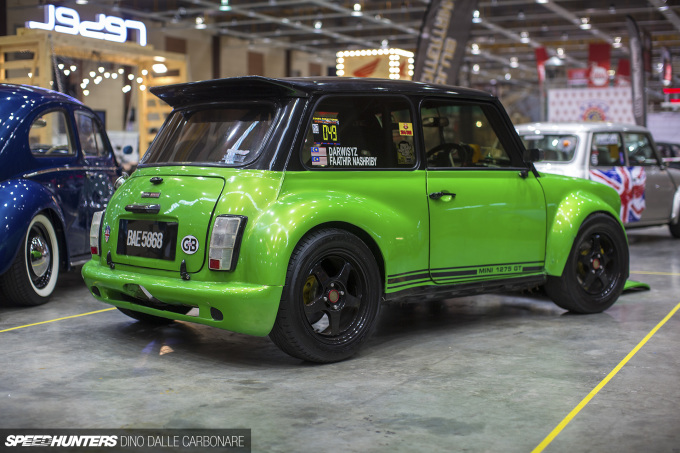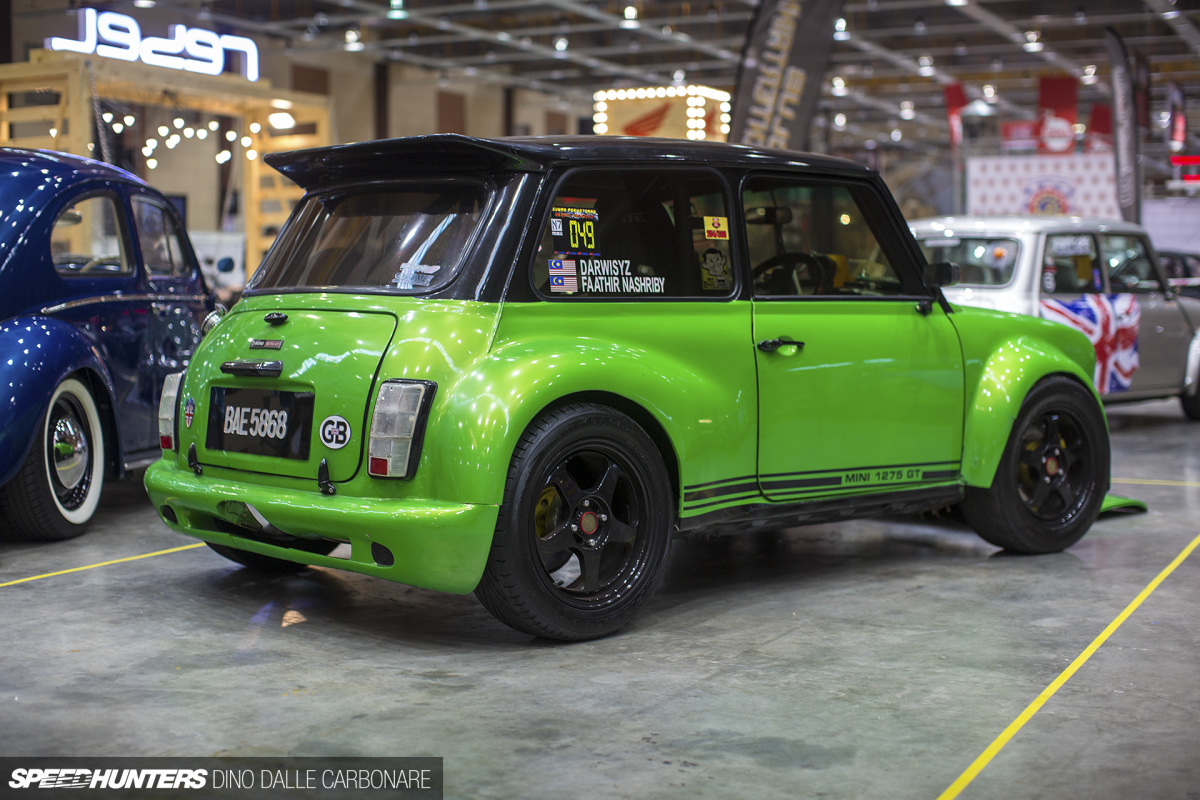 So there you have it, a classic and recognizable British platform mated with Japanese parts and created thanks to Malaysian ingenuity. Stay tuned for more from Art of Speed…
Dino Dalle Carbonare
Instagram: speedhunters_dino
dino@speedhunters.com