I Love LA
If there's one thing I love about living in Los Angeles, it's the amazing roads. No, I'm not talking about our highway system here, I'm talking about the mountains passes scattered throughout the northern end of the city.
From my location right by Downtown LA, I'm roughly 30 minutes' drive away from some great driving roads, including Glendora Mountain Rd, Angeles Crest Highway and Big Tujunga Mountain Rd. Anyone who lives in Los Angeles is seriously spoiled in this respect.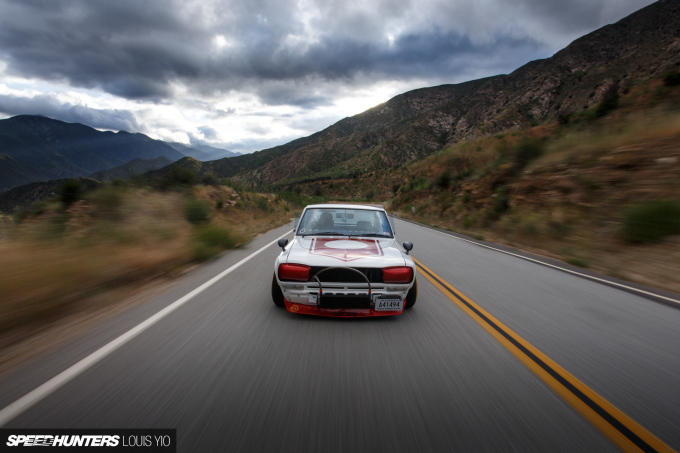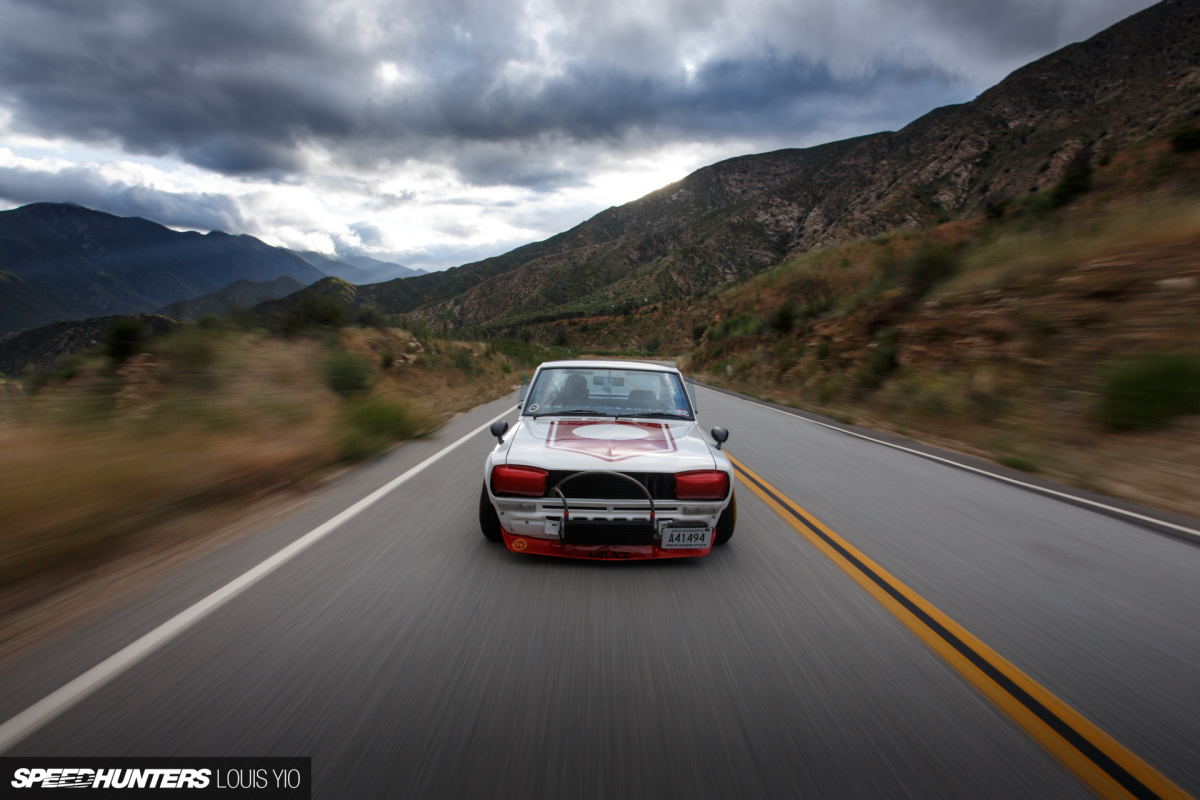 So it goes without saying that people here love to drive, and every time I head up into the mountains there's always nice cars out. That said, there are a lot of classic, performance and exotic car owners that know these roads like the back of their hands.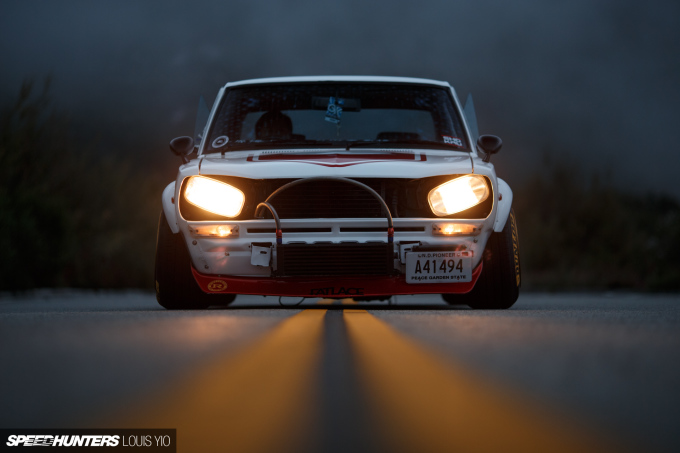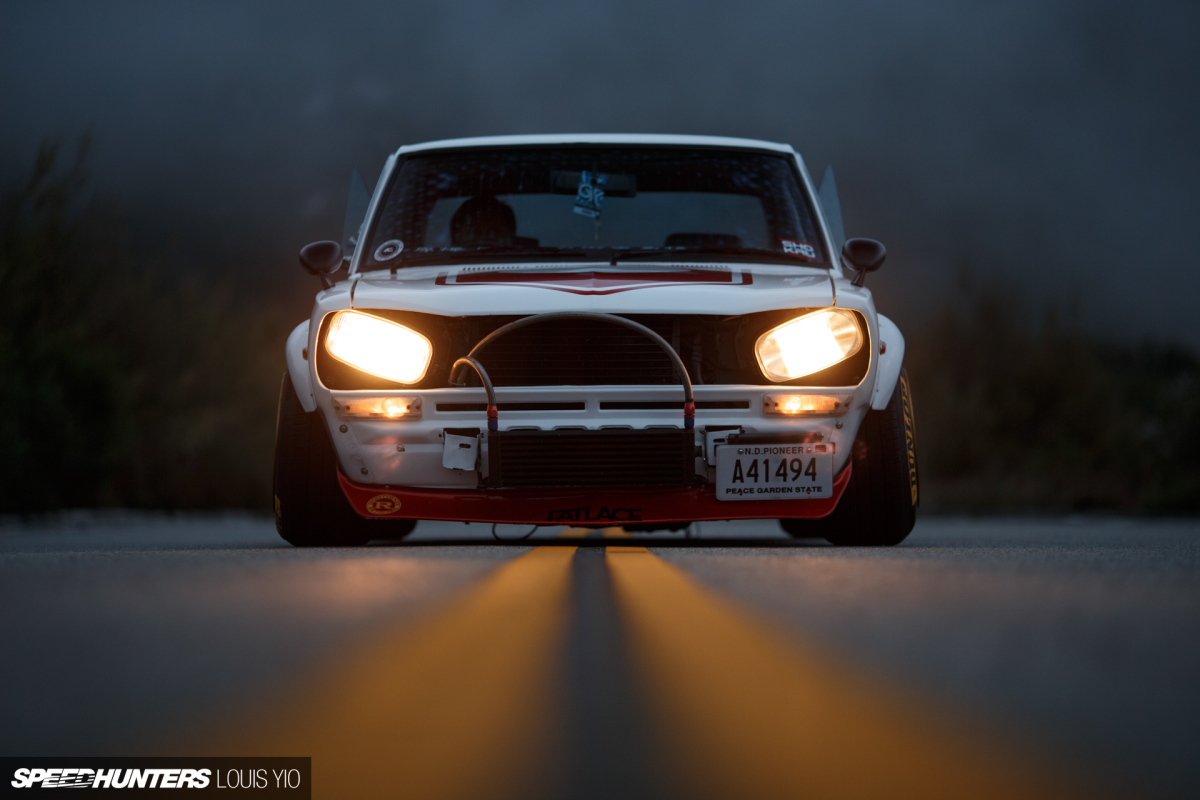 Joel Tan is one of those guys. We took a look at his tough TE27 Toyota Corolla a little while back, but not long ago Joel hit me up about his latest and only recently completed project, built especially for Sunday morning canyon drives. I was pretty excited to take a look.
Works Style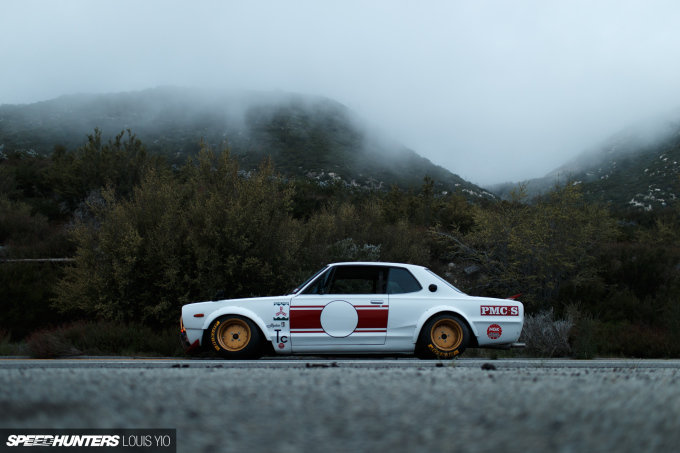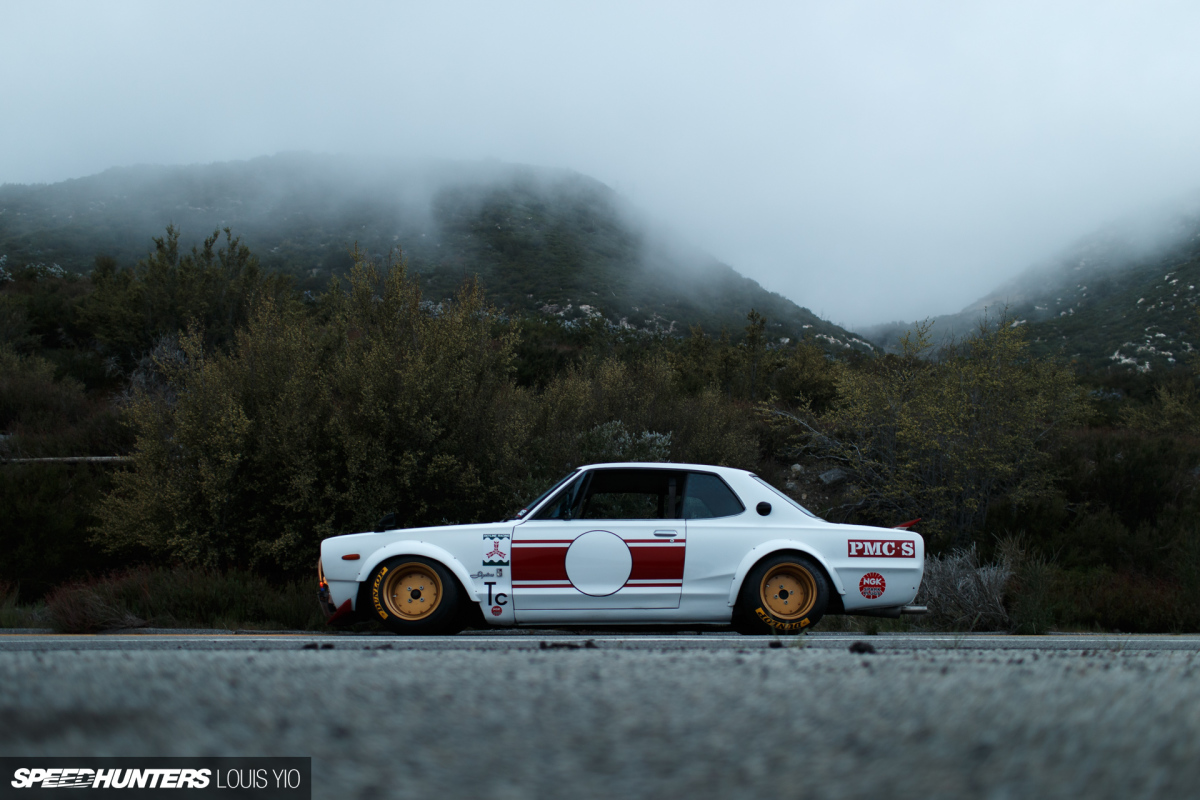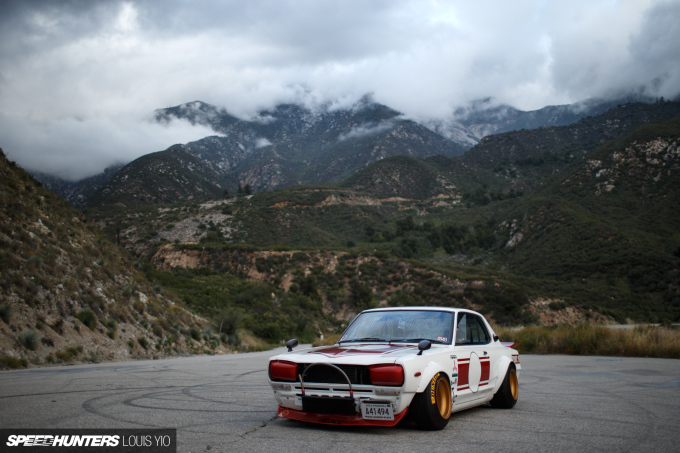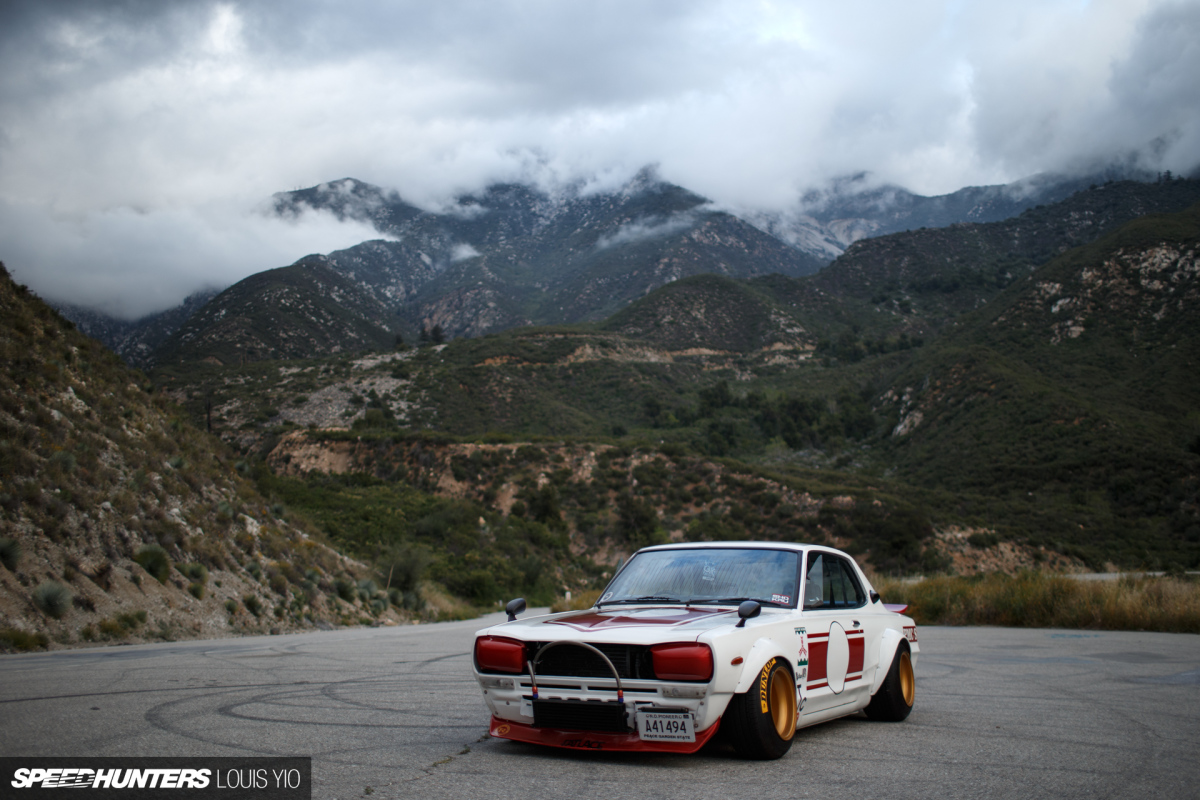 When Joel got his hands on the 1972 Nissan Skyline coupe from an auction back in 2015 a lot of the work was already done, but working out of his two-car at home, there was plenty to do to get it back on the road.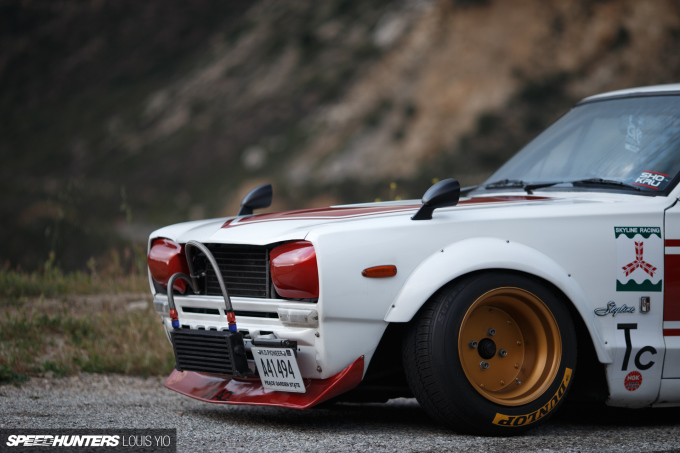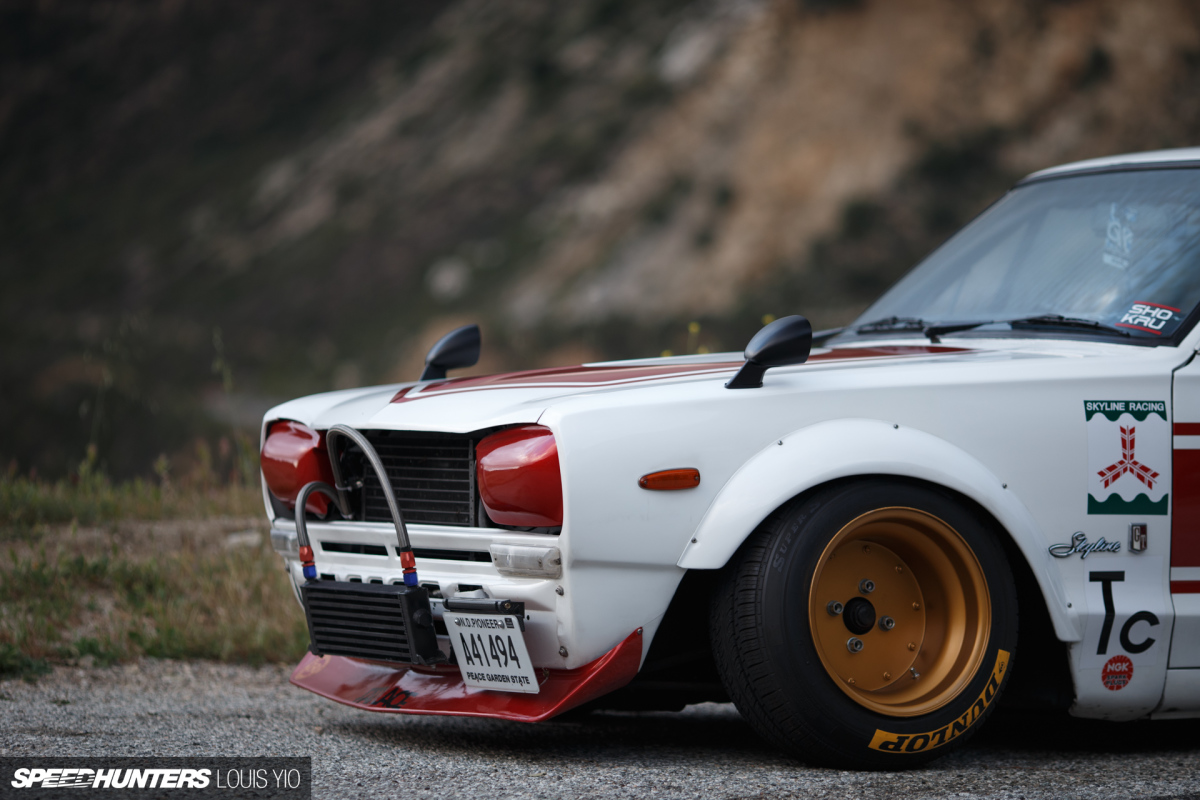 From the front-mounted oil cooler, to the headlight covers and the over-fenders, this Hakosuka screams works-style.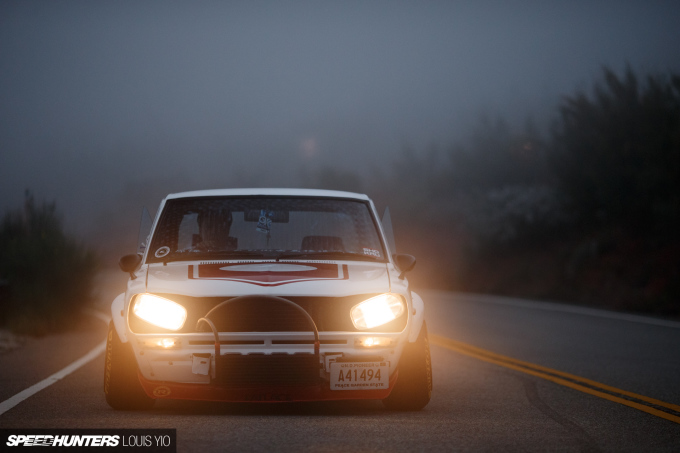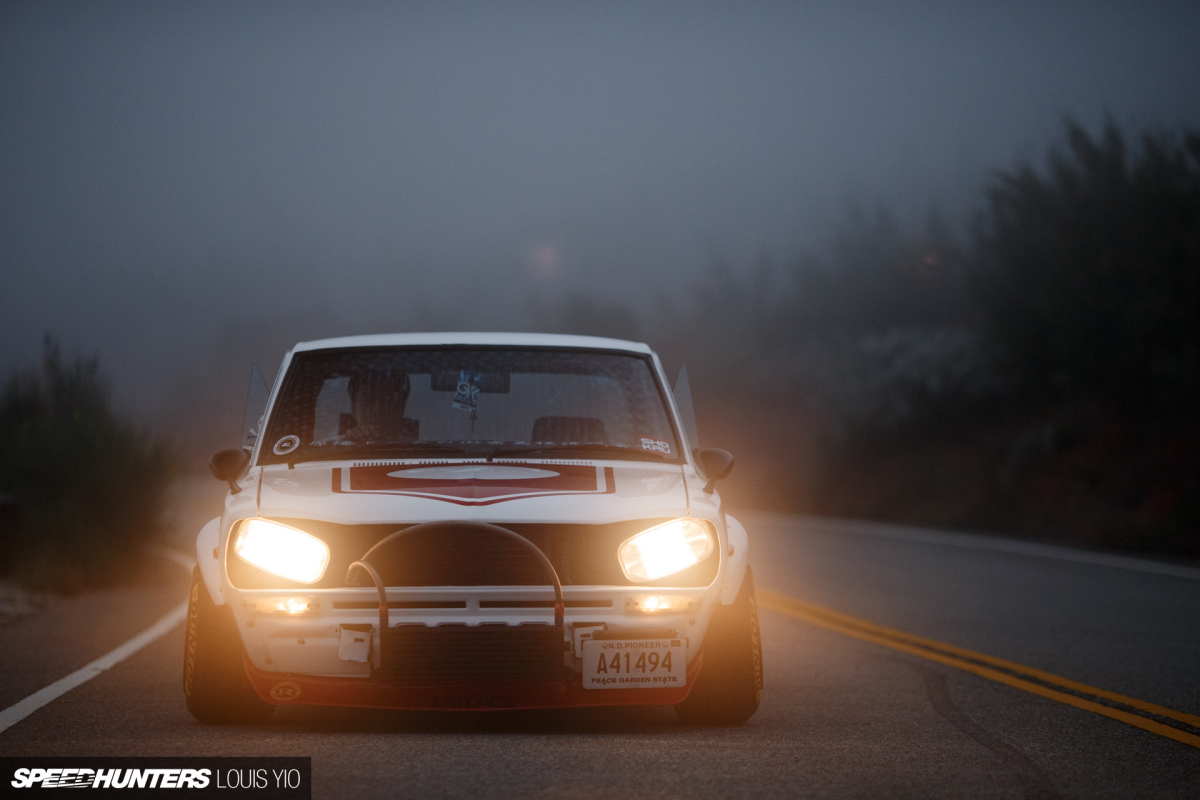 Originally, the Skyline featured a blue livery not too dissimilar from the one it wears now in red, but as part of the extensive restoration, Joel cleaned up the exterior and treated it to fresh paint work.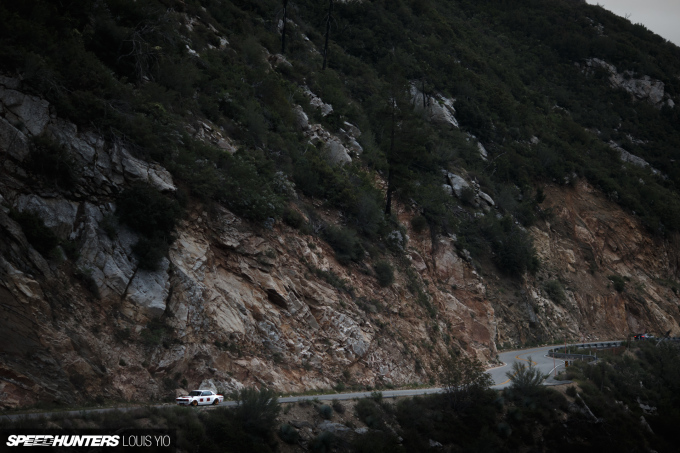 Mechanically though, the Skyline was bought in pieces. Being no stranger to building cars, Joel saw it as a nice project to take on, especially given the Hakosuka's rarity in LA.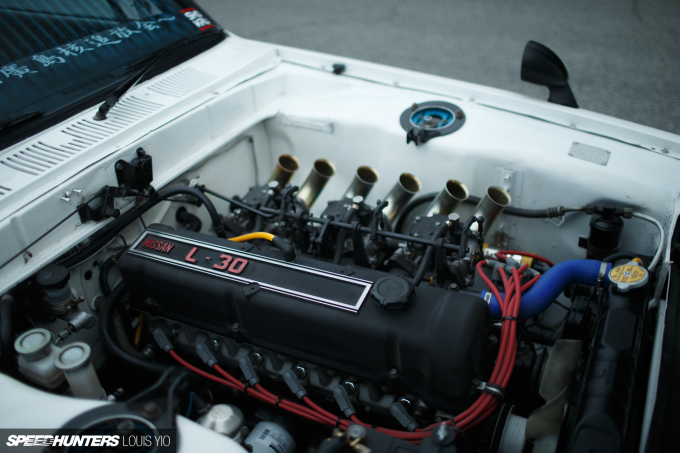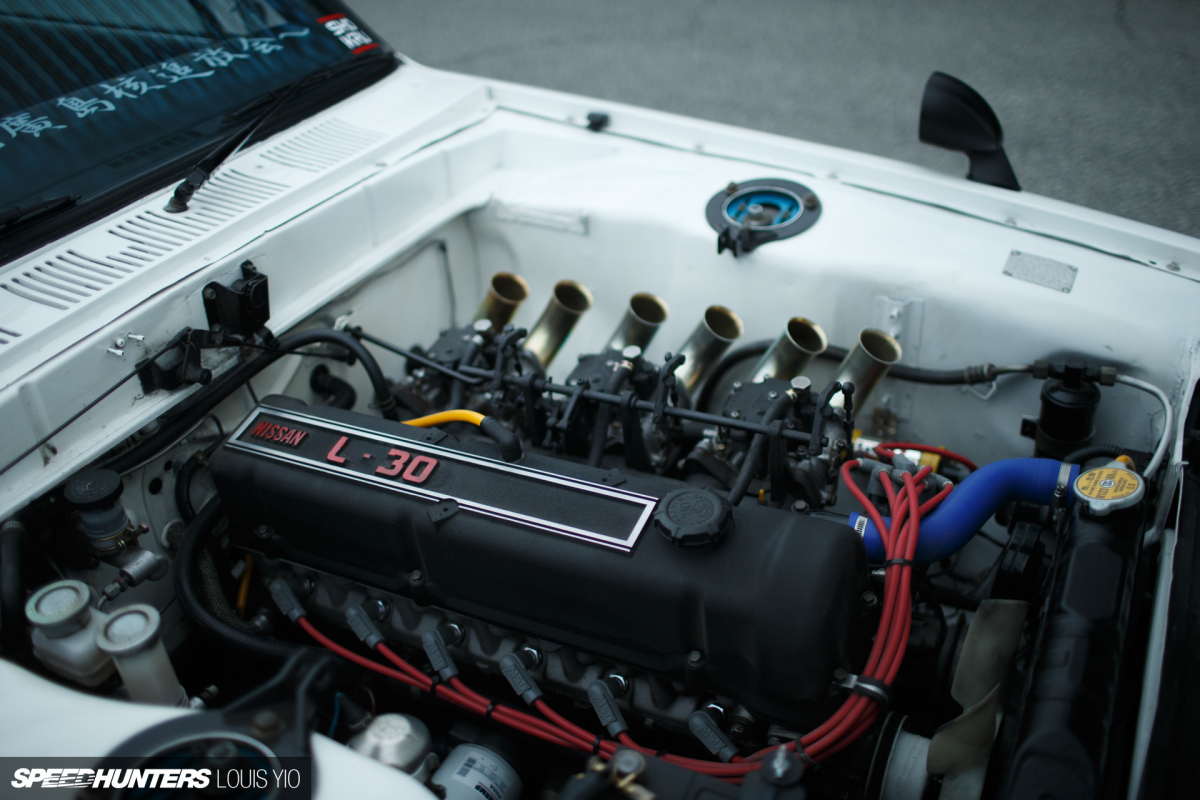 Things get a bit interesting in the engine department where the original broken L20 has been replaced by an L28 that's been stretched to 3.0-liters, hence the 'L-30′ insignia on the valve cover.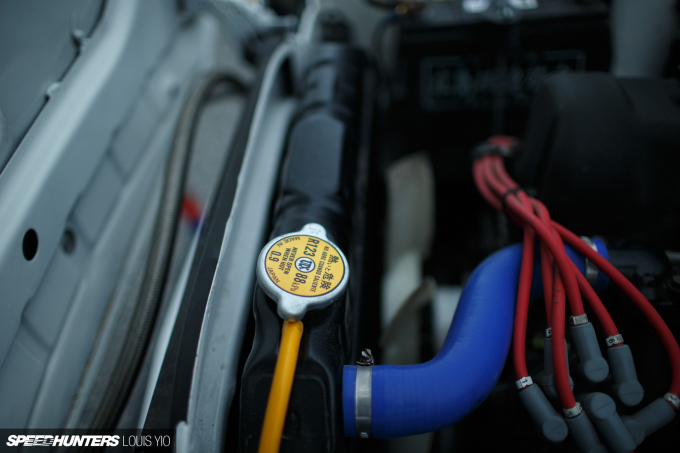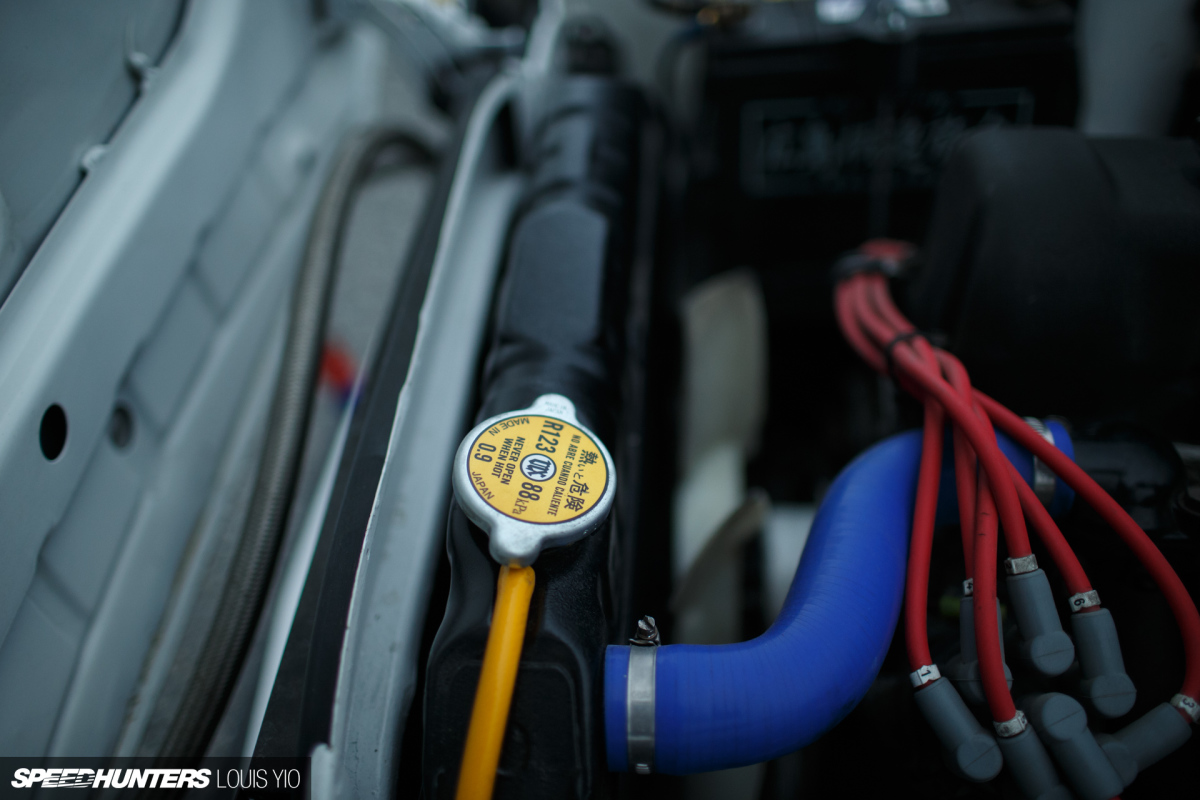 The inline six runs larger pistons and an L26 cam, plus triple 44mm Mikuni carburetors and a custom exhaust that provides a nice low rumble at idle and a sweet sound at high RPM. The Ireland Engineering velocity stacks warrant a special mention too.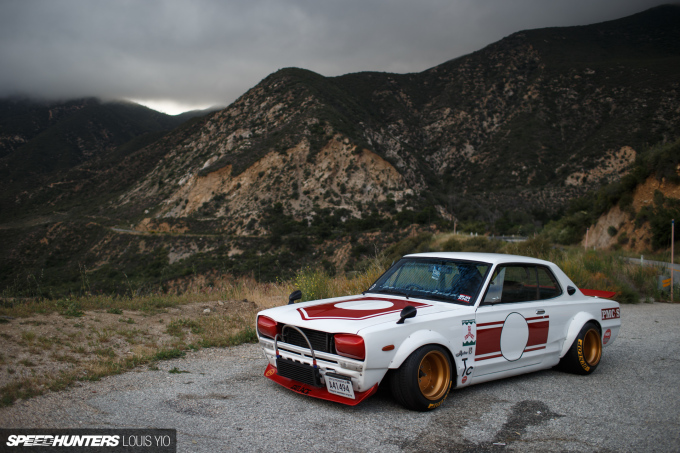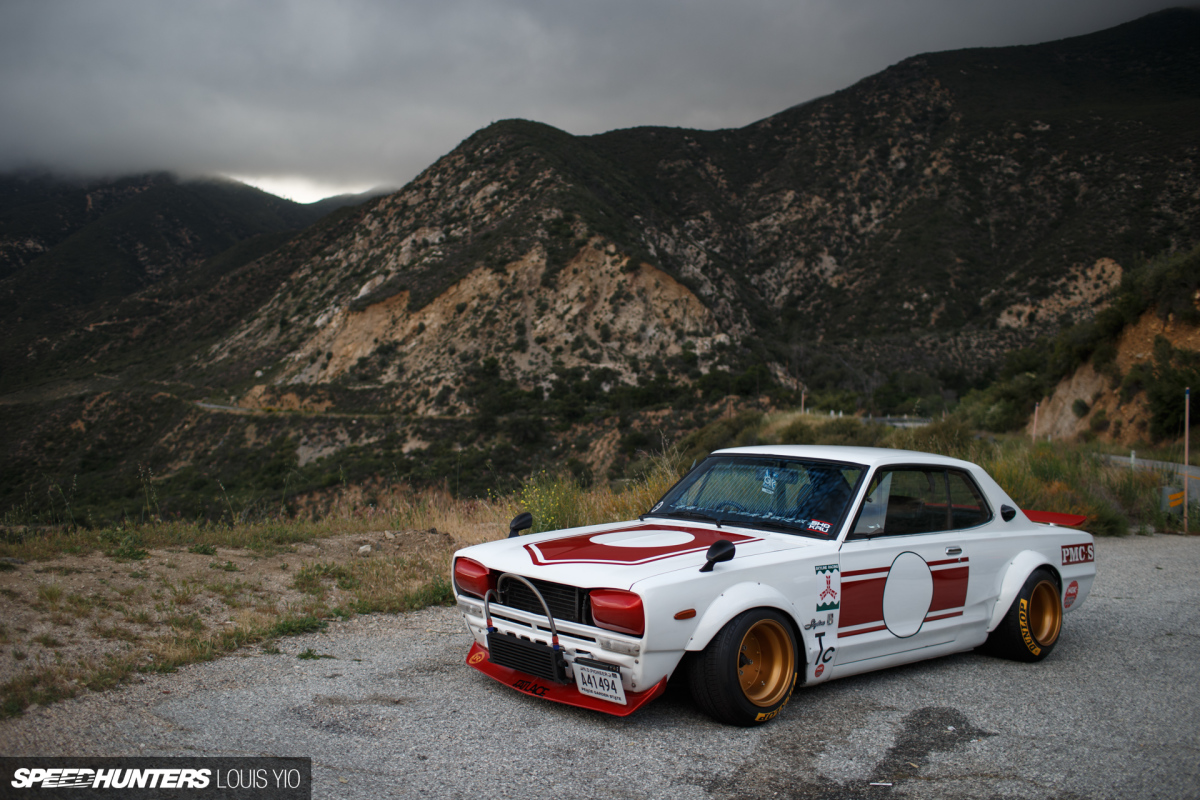 The Skyline oozes cool when it's parked, so you can probably imagine how many people were staring at it when Joel and I made our way up the mountain.
Classic Cool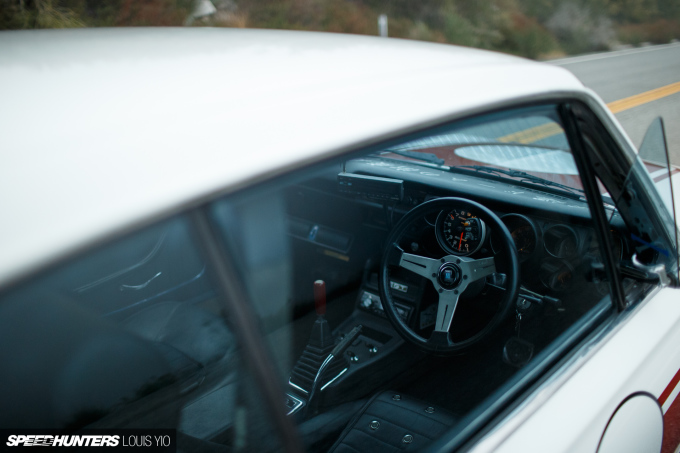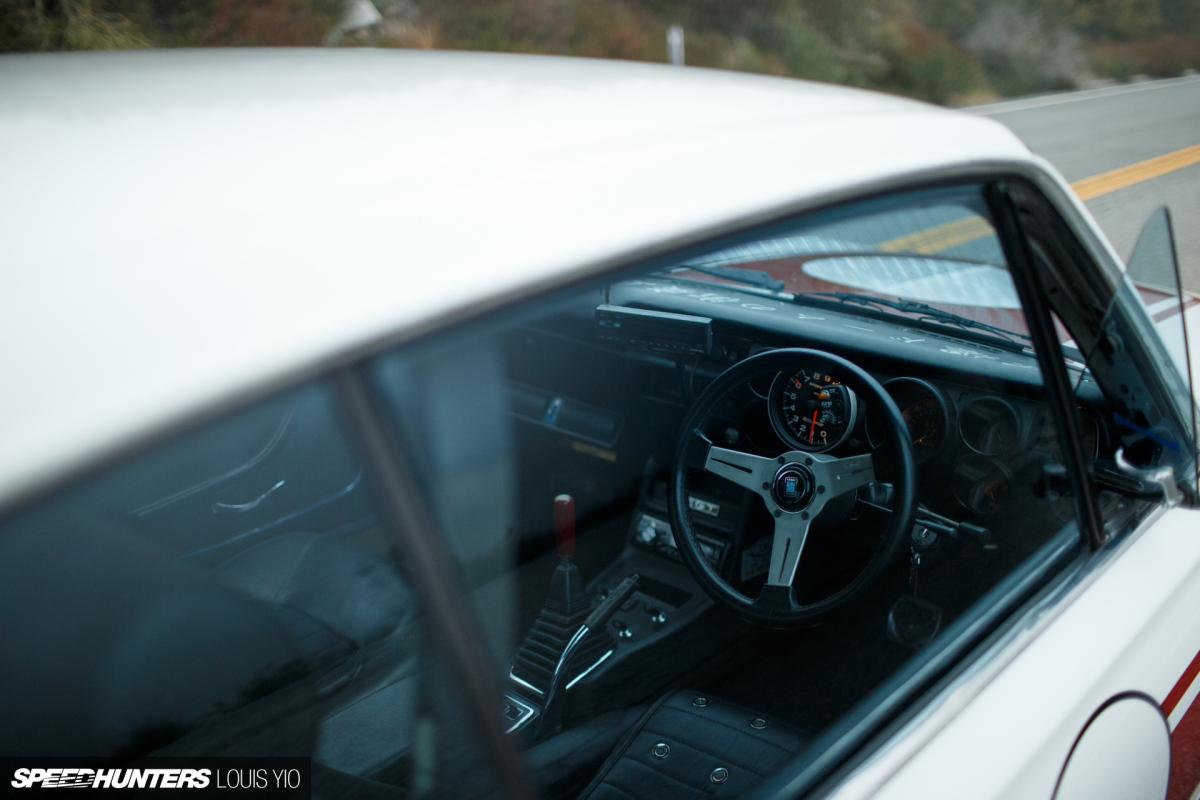 The interior is quite tame, especially when compared to the outside of the car. The Nardi steering wheel looks right at home with the low-back vintage style racing seats, but it's the shift knob that grabs your attention first. Joel wanted to represent his favorite alcoholic beverage with every gear change, and this unique touch certainly does that.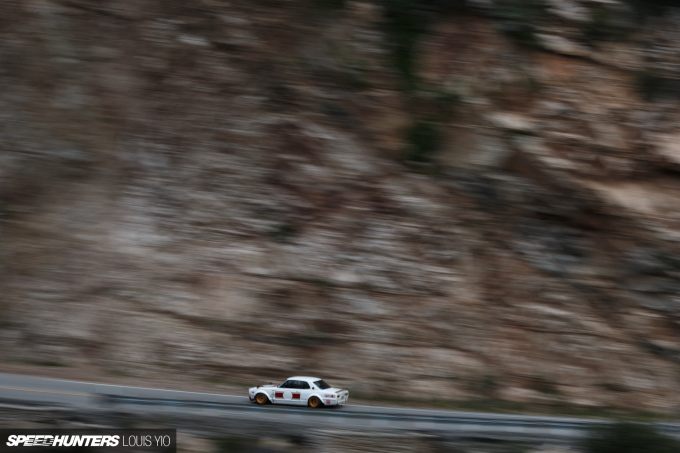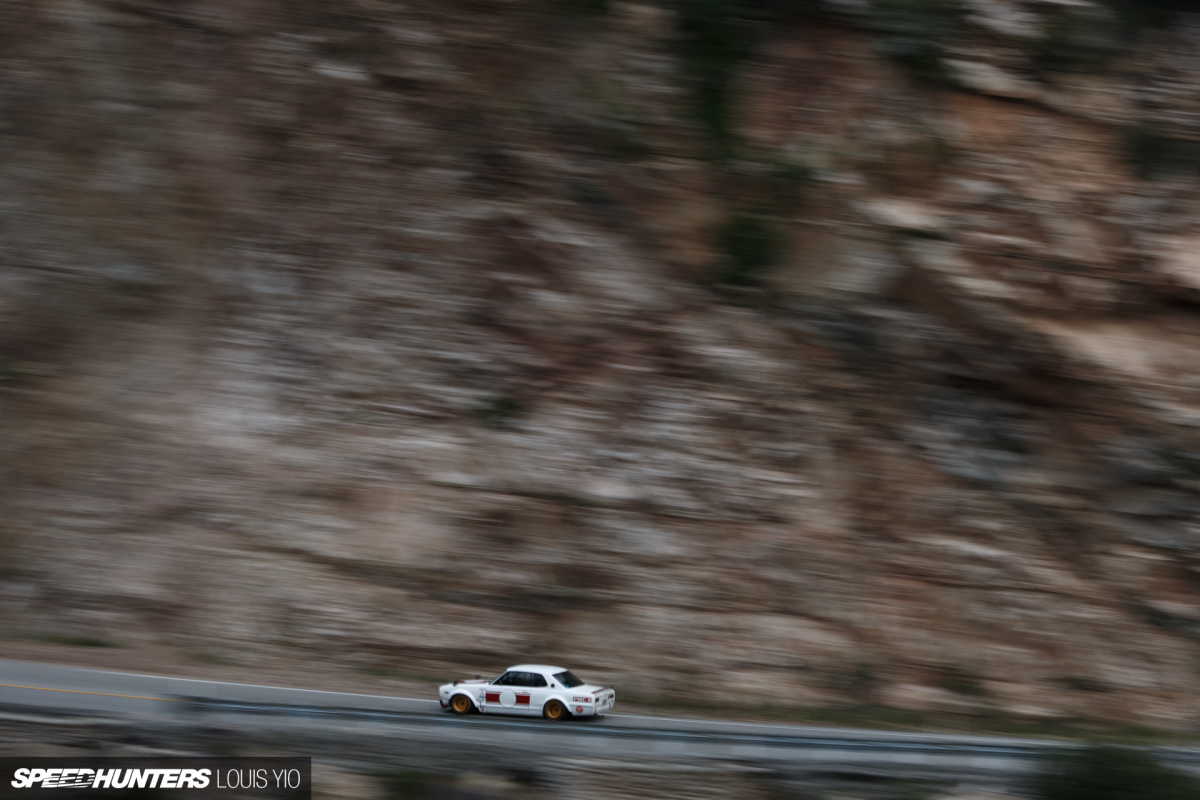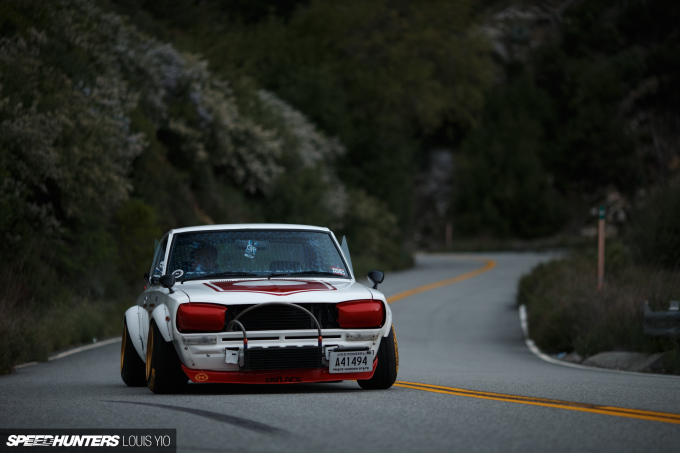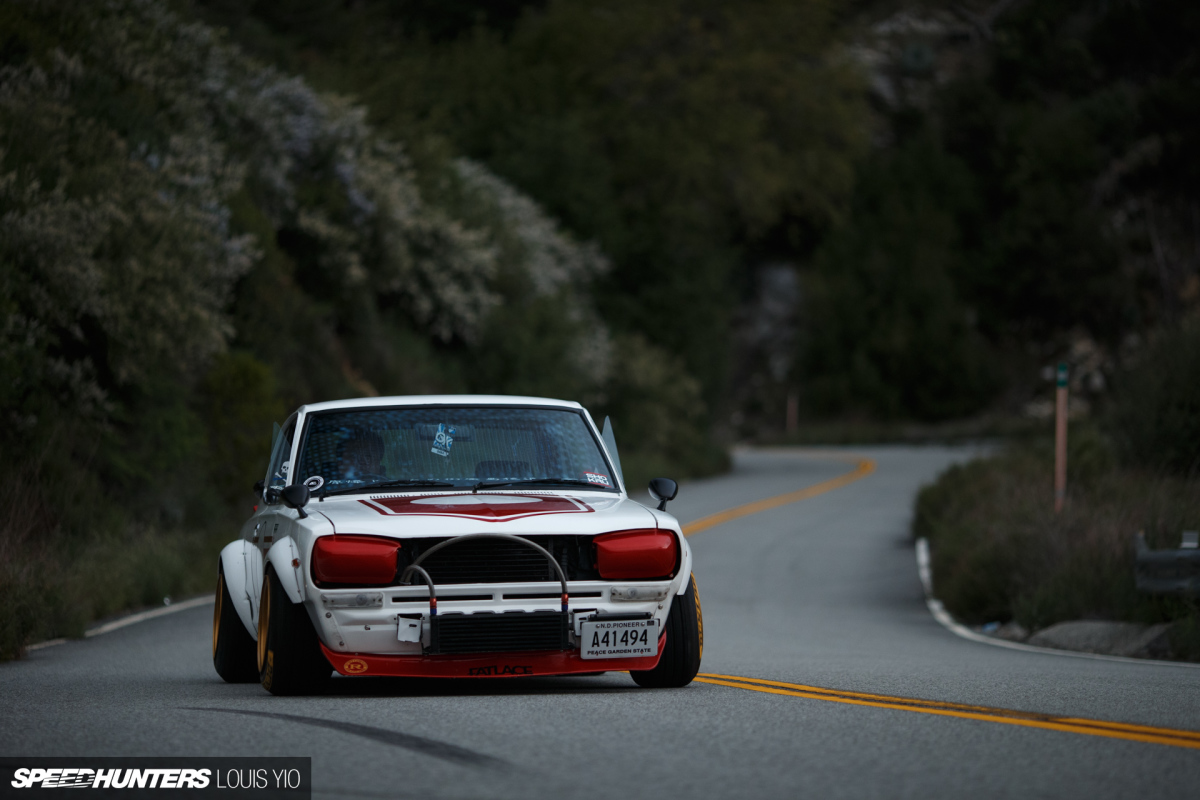 They're so simple by design, but the Speed Star Racing Mk1s in 14×10-inch front and 14×12-inch rear certainly look the part attached to Joel's Hakosuka.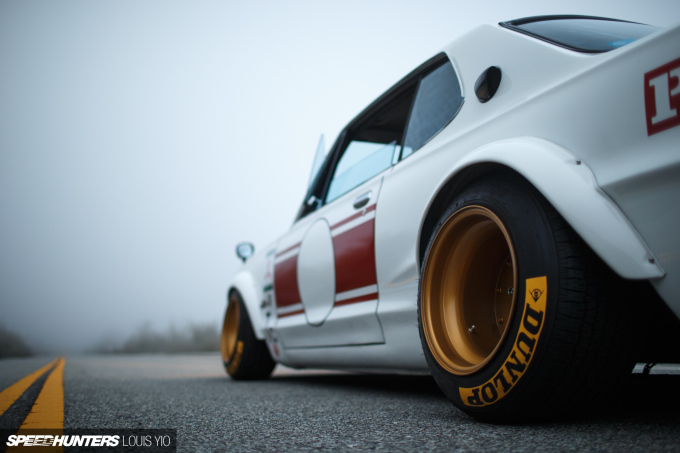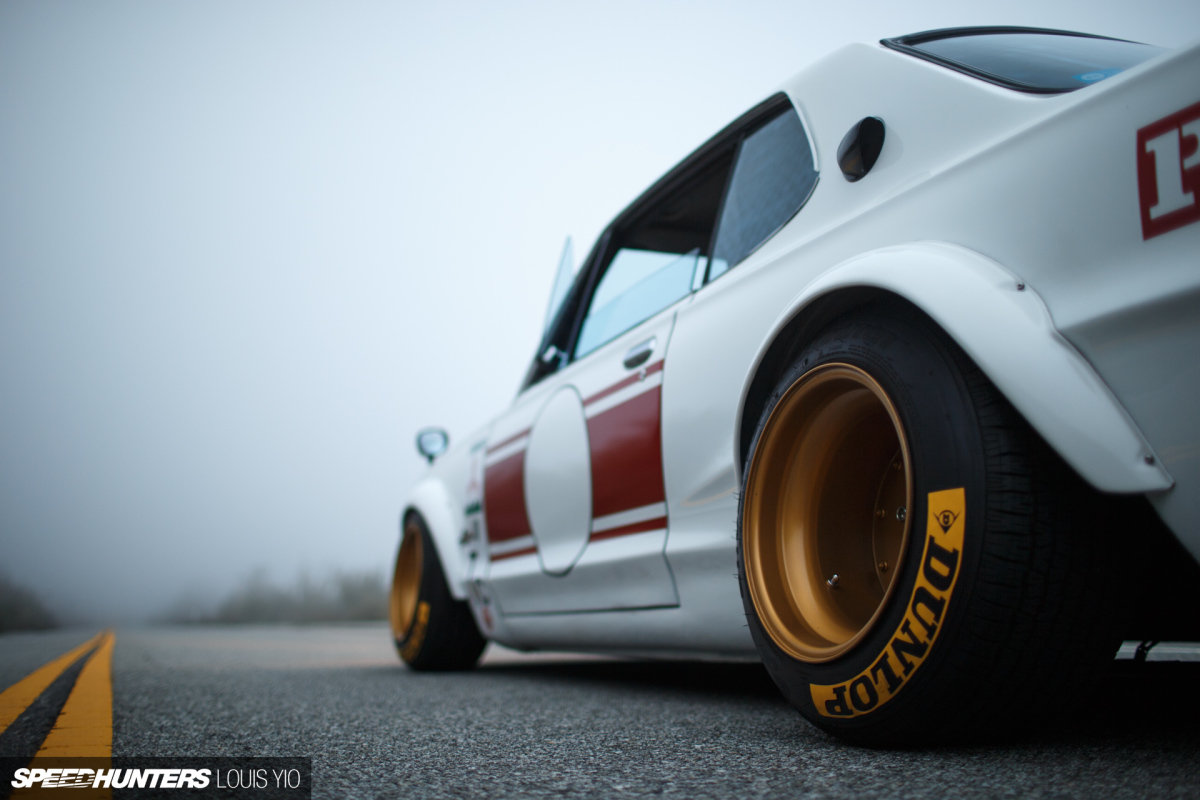 For the authentic '70s Japanese race look, there's a suitable amount of tire stretch too thanks to 205/60R14 and 245/50R14 Dunlops.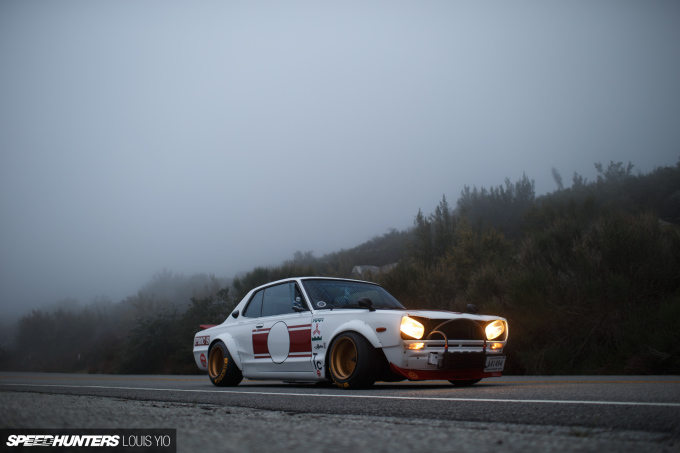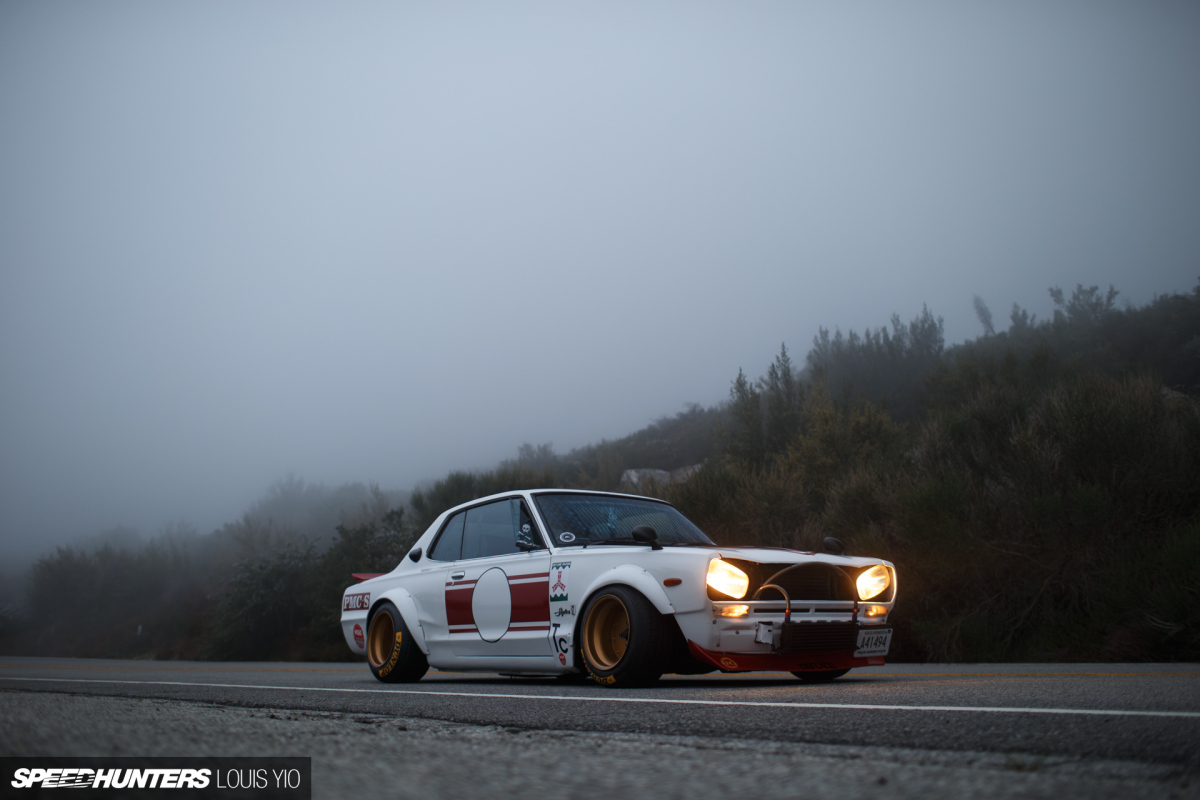 The slanted Nissan Cedric 330 headlights give the Skyline's front end an angry look.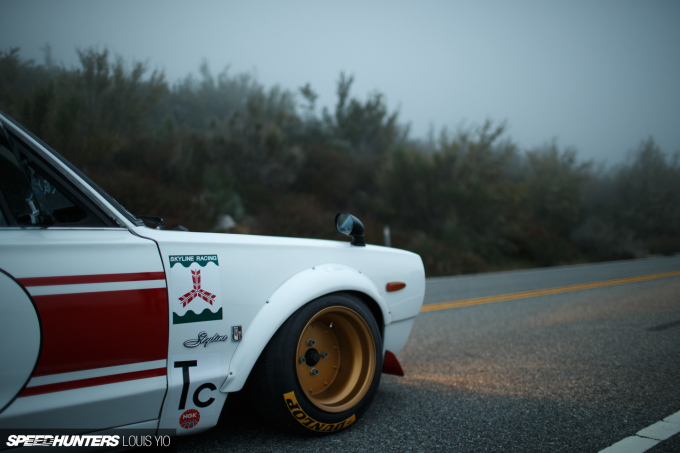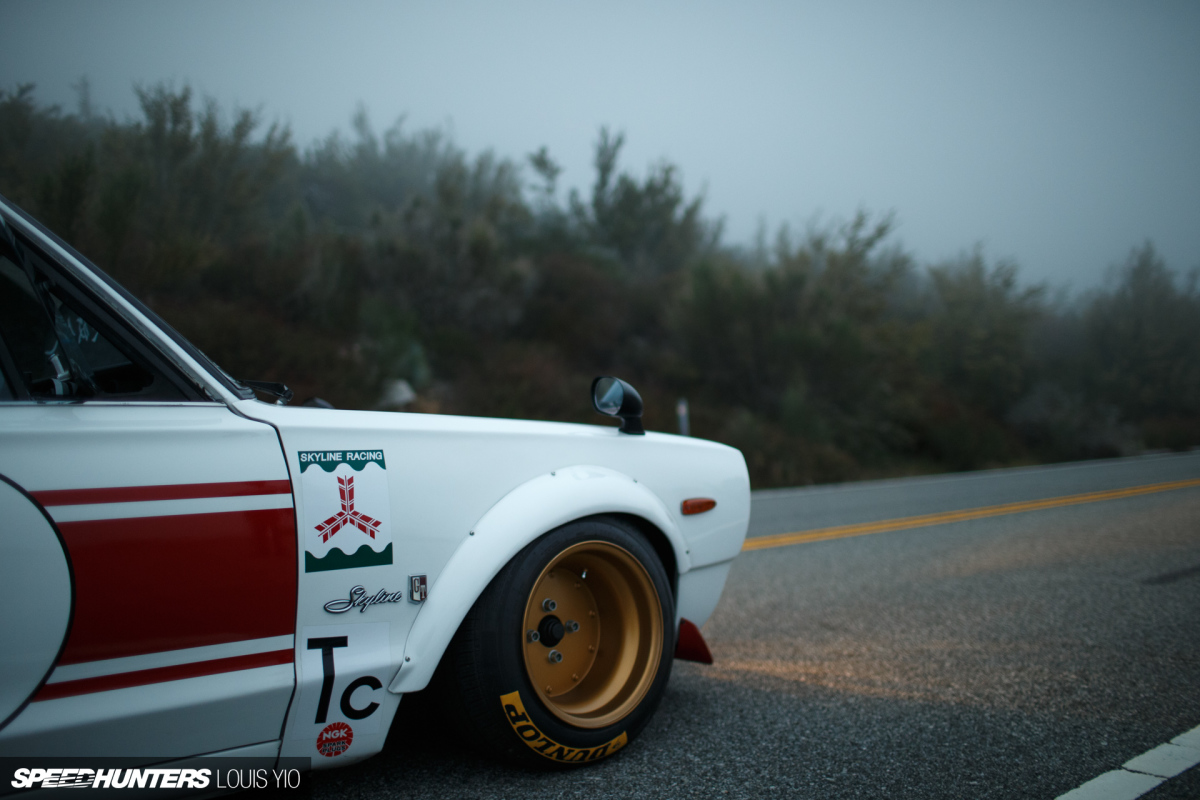 And the overfenders sit nicely over the wheels, front and rear. They're made by Victory 50, a Japanese company that specialize in all things Hakosuka.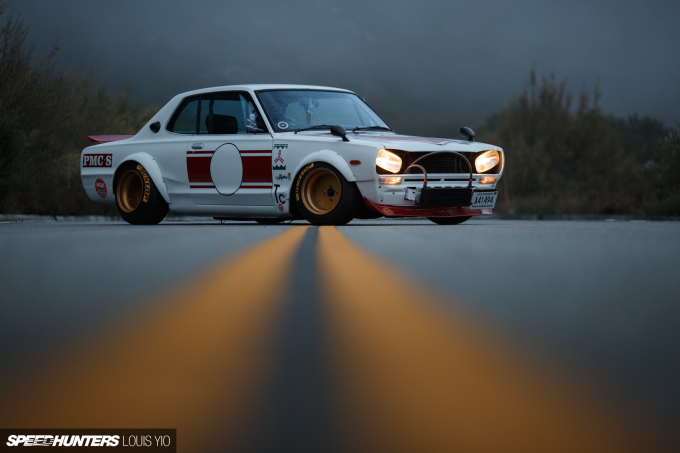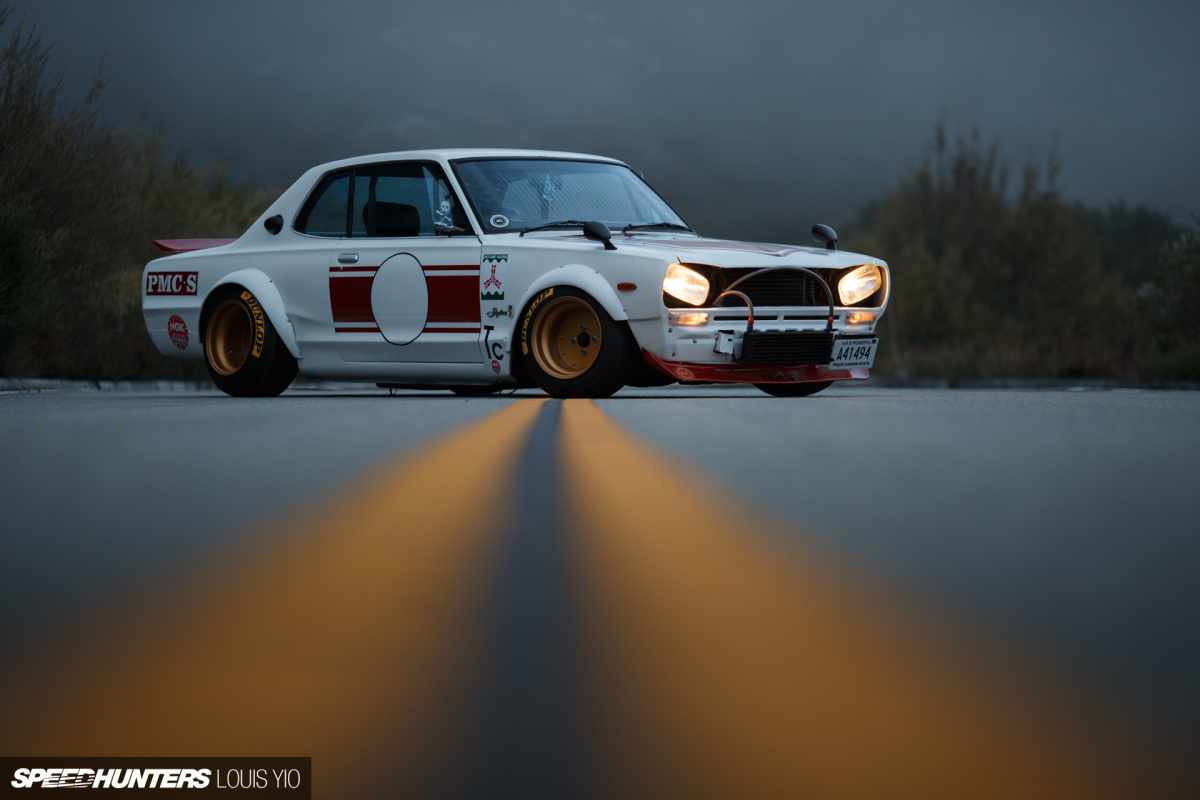 Joel is also running Victory 50 coilovers up front to help achieve the menacing stance.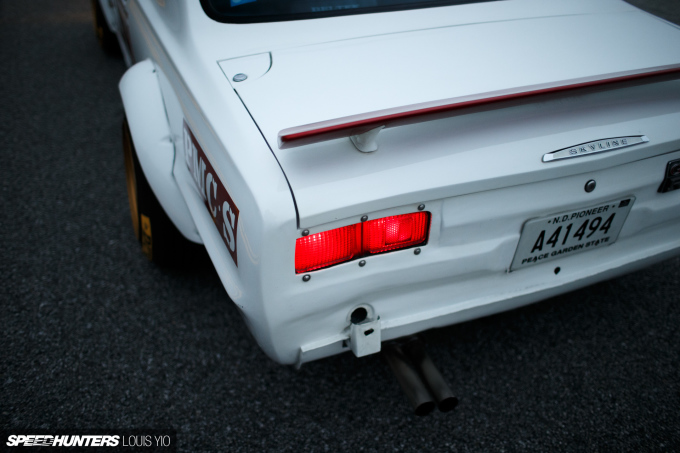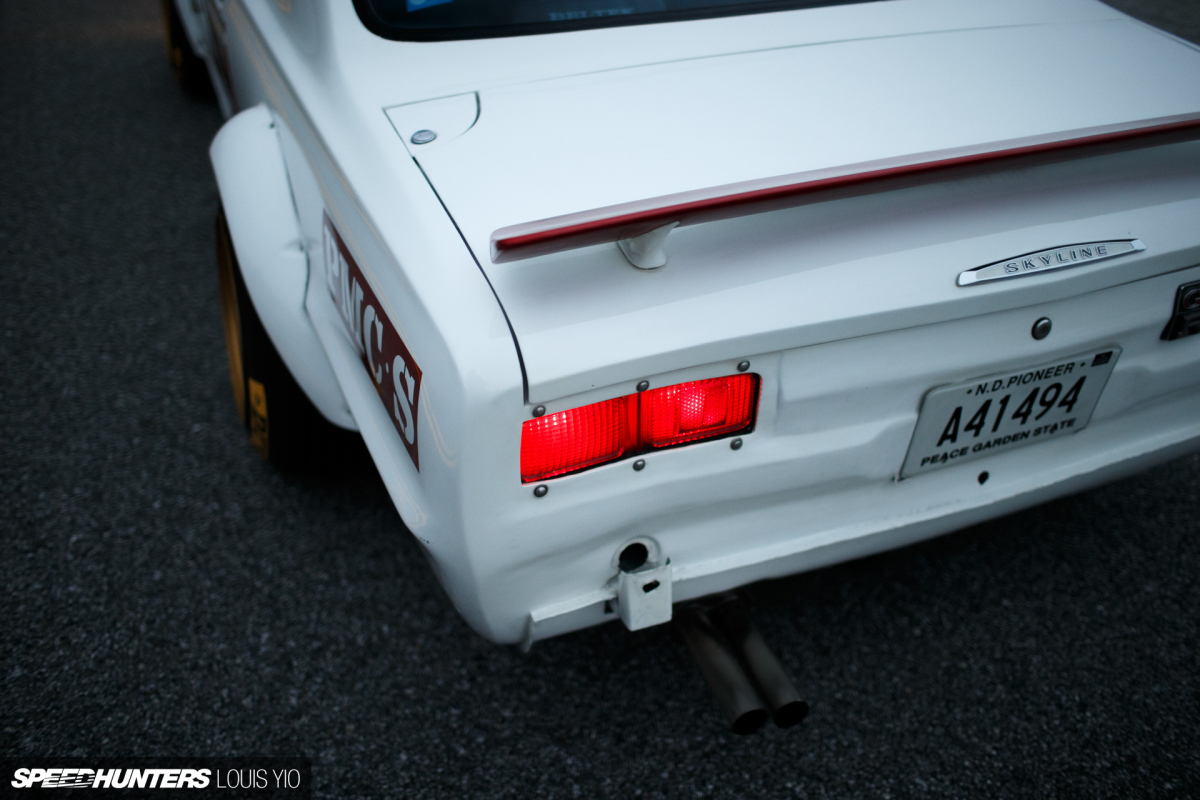 Less is more in the rear with the original bumper removed and a rework of the taillights for a nice, raw look.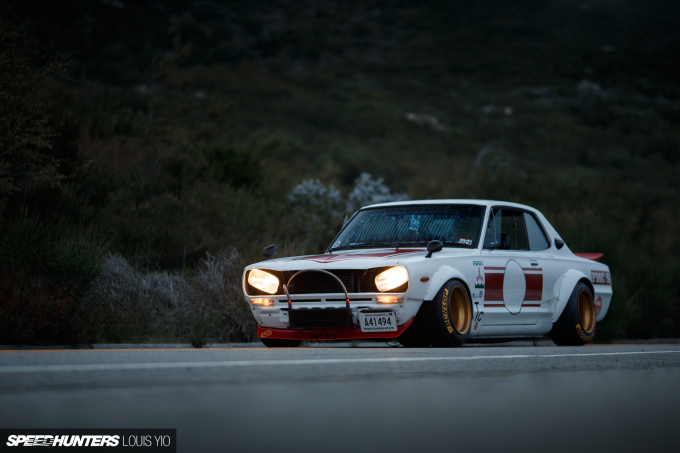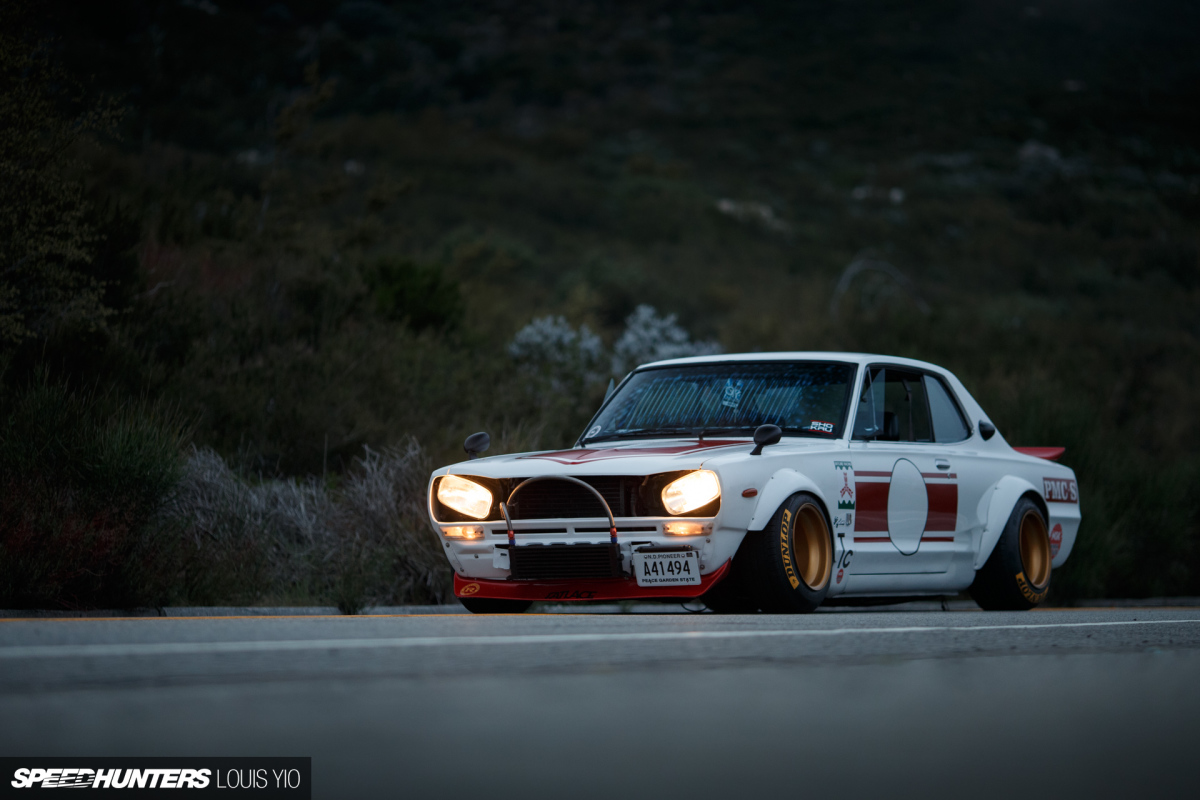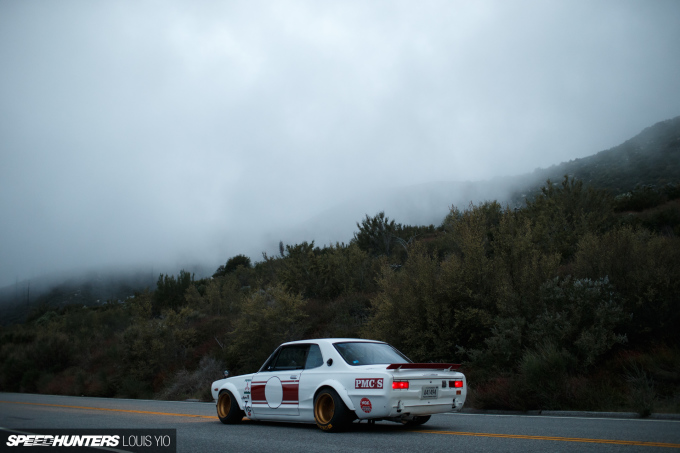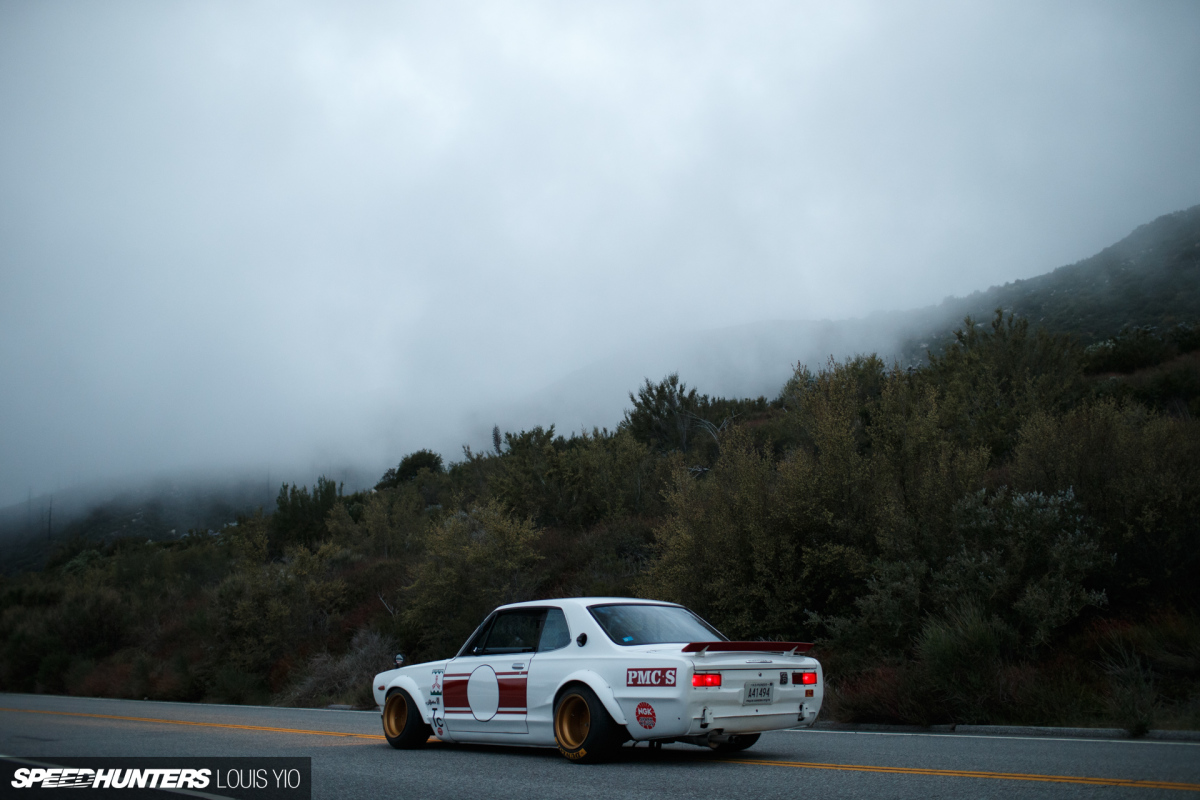 Joel could have concentrated on making the Skyline quicker, but all-out performance was never what he envisioned. What he has ended up with is a Hakosuka that looks great and is perfectly set up for early morning and late afternoon runs up in the hills.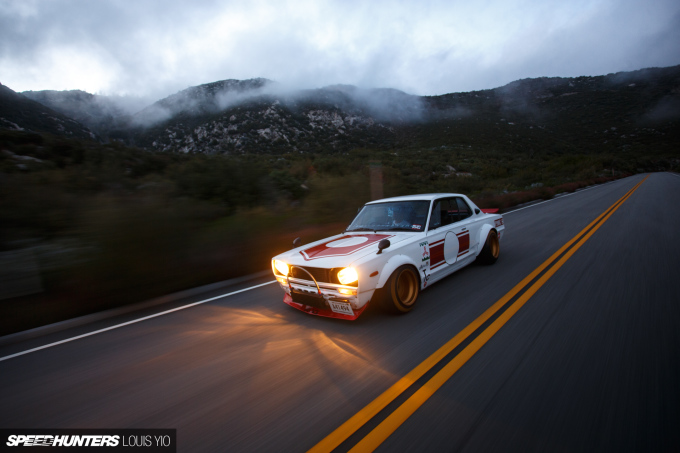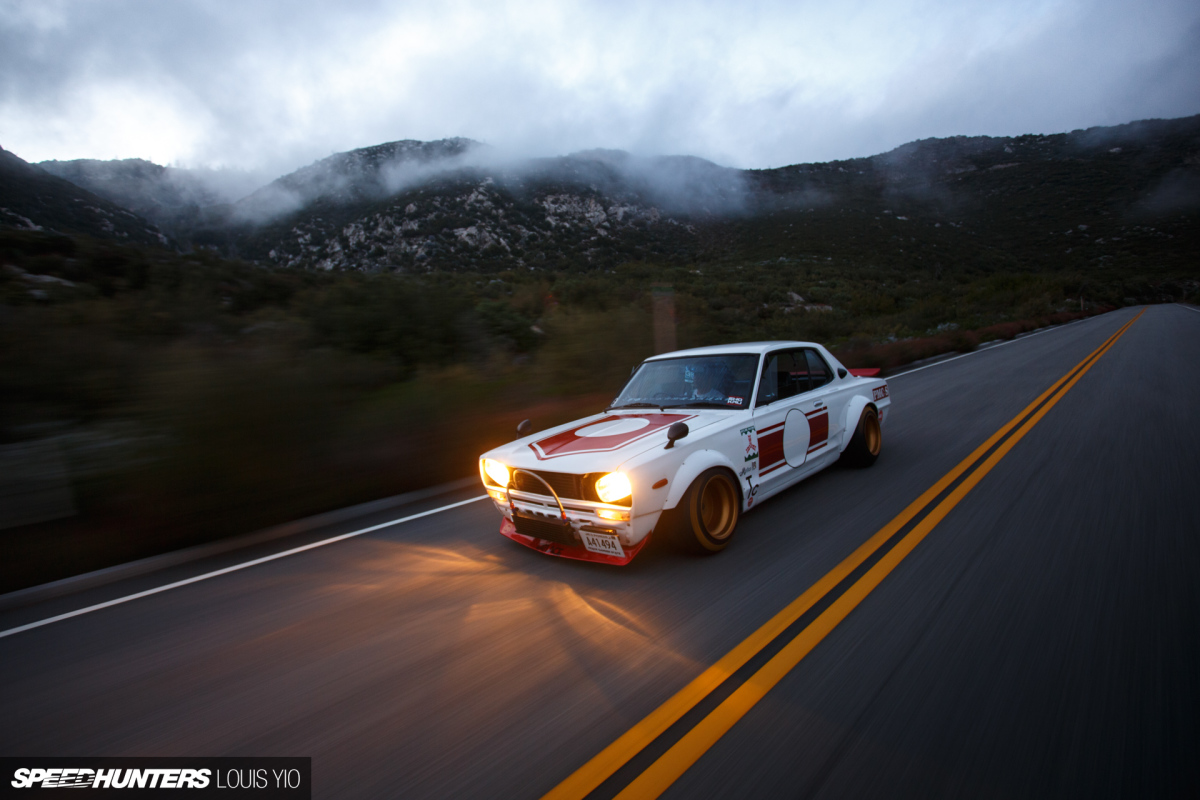 If you ever see Joel shifting through his gears around the mountain roads in LA, make sure you give him a wave.
Louis Yio
Instagram: lusciousy
louis@speedhunters.com