The Start Of It All
Inspiration can sometimes be put on hold until you find the right moment.
The term 'muse' gets used a lot in art. It, whatever 'it' happens to be, can cause you to be so absorbed that you eventually must act on it. Sometimes, we must put that thought or object away to brood over it another day or several years in the case of Tate Askew, a custom car builder from Atlanta, Georgia. "We actually built the car around the Martini seats," he recalled as we reflected on his RWB Porsche build, "They are vintage and I have had them on the shelf for years. I was always wanting to build a Martini Porsche."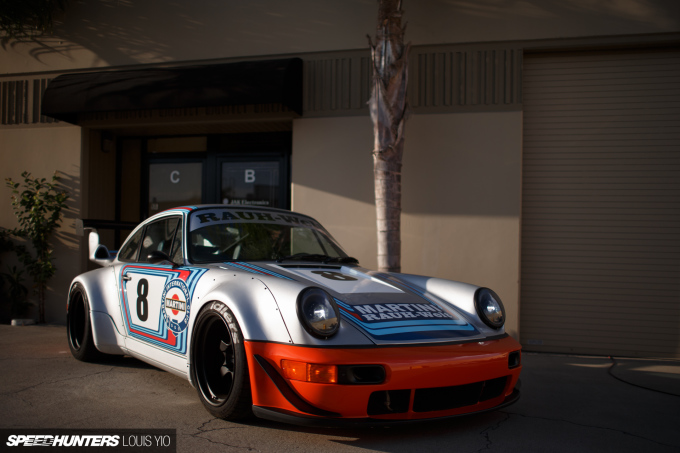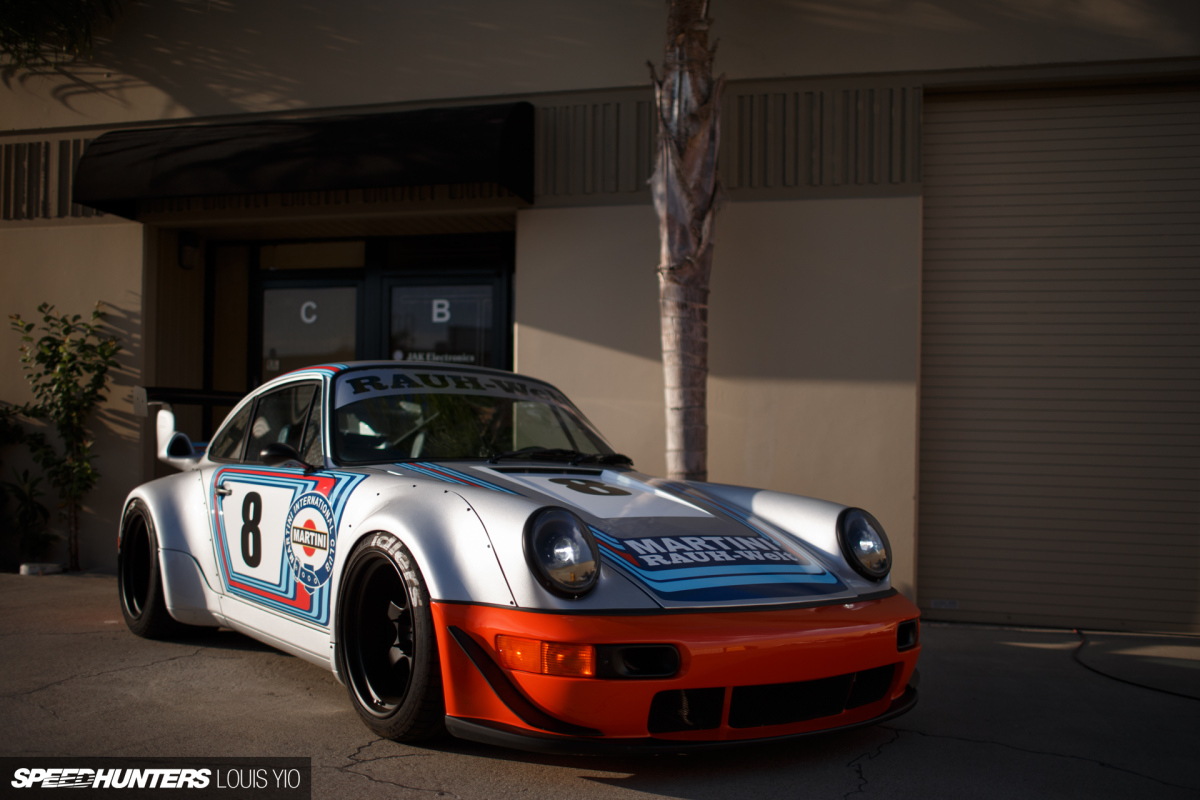 The car couldn't just be an average 911, it had to be a special one, so they started off with a 1989 Silver Anniversary Carrera. Porsche intended this to celebrate 25 years of 911 production, and it was a limited edition which featured cosmetic changes over a normal Carrera. From there, the car was stripped down to its bones and prepared to be transformed into Ichiban Boshi, The Highest Star, as named by Akira Nakai of RAUH-Welt Begriff.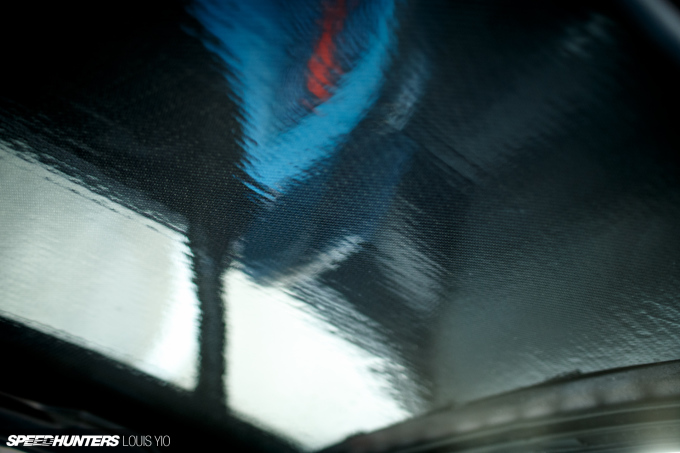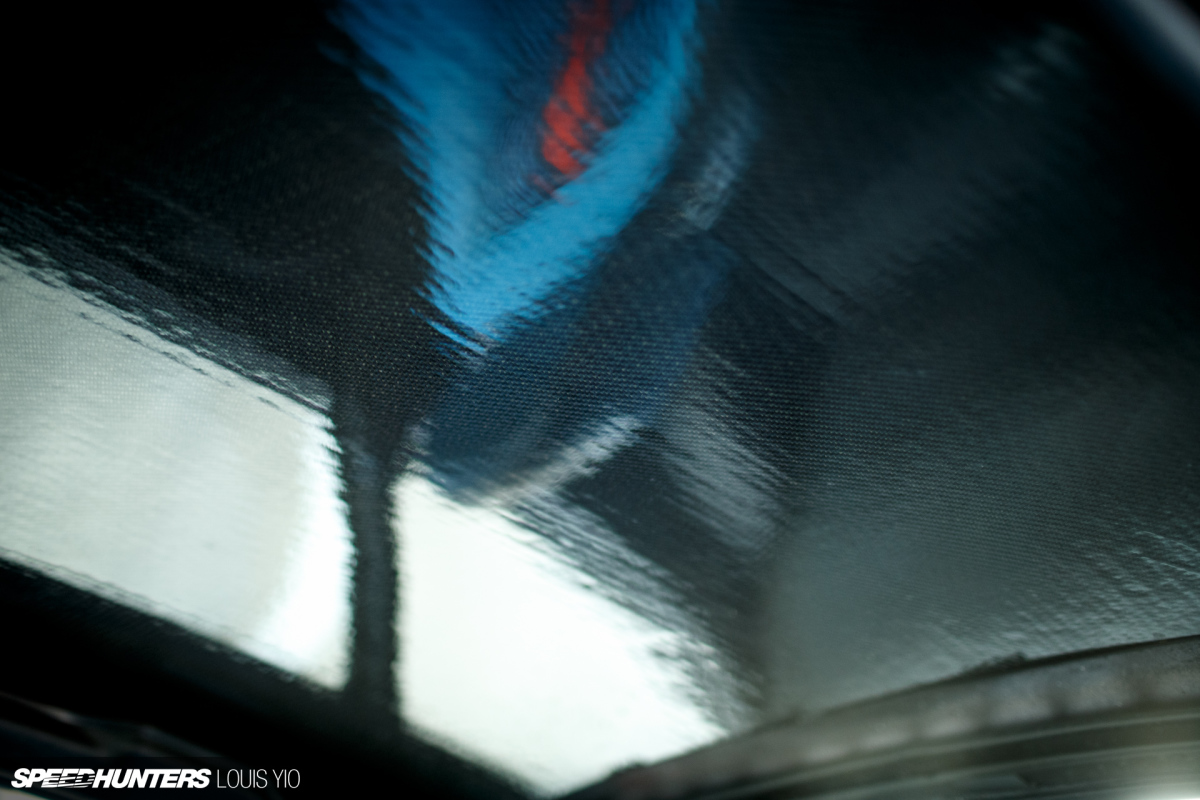 The start isn't as obvious thanks to the Mercedes-McLaren silver sprayed by hot rod fabricator Bryson Richards of Classic Livery. The hood and roof are carbon fiber recreations that you won't see until you sit in those Martini Recaro seats and look up.
Once the paint was dried, a Martini livery was created by morphing two different versions of the classic race car design, but Tate took his time and two months passed before it was laid on to the car. You can see parts of the 1973 Targa Florio RSR and the 1974 'Baby Turbo' 2.1 liveries in it, but the design was also made to flow with Nakai's work.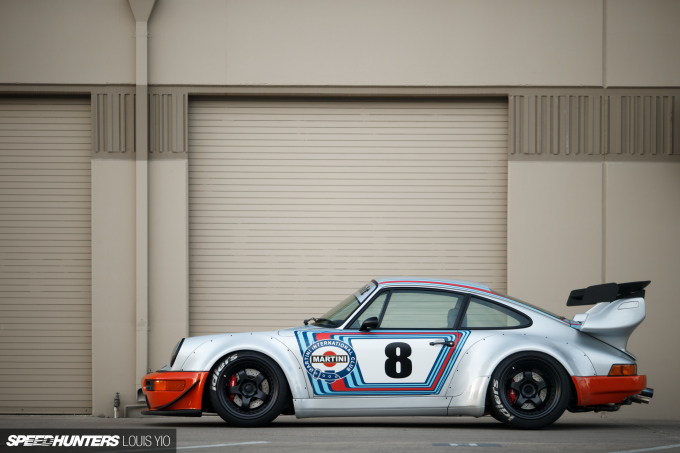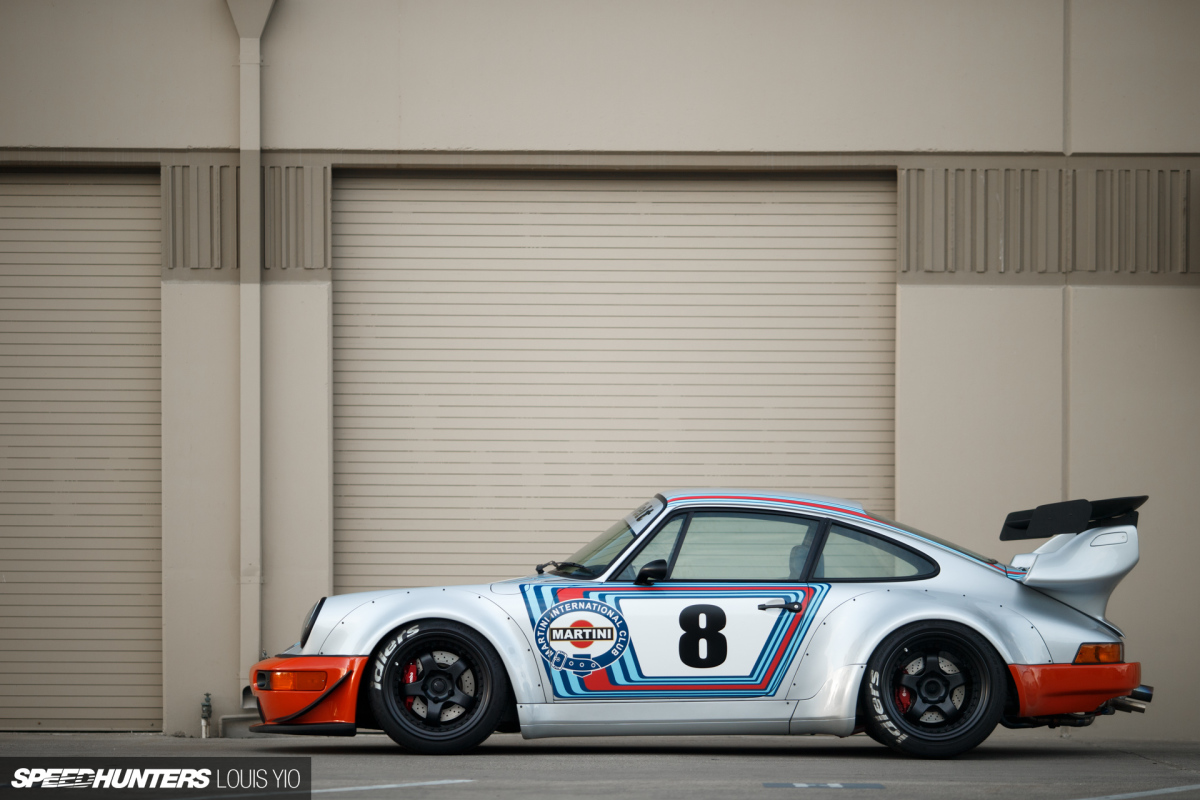 Many times, when you look at a RWB car, you immediately start thinking it's a trailer queen, one that never sees roads, much less in any passion. However, Tate isn't your average RWB owner, either.
It's a true, old school idea of a hot rod but in Porsche flavor. Not only does it make more power than it needs, it also doesn't have A/C, heat, or even a radio, but who can resist the sounds of a turbo Porsche at the same time? It's a rather nice soundtrack that comes out of that custom-made, one-off, twin-scroll Honeywell Garrett turbocharger hanging out the back.
Modern Heart, Air-Cooled Soul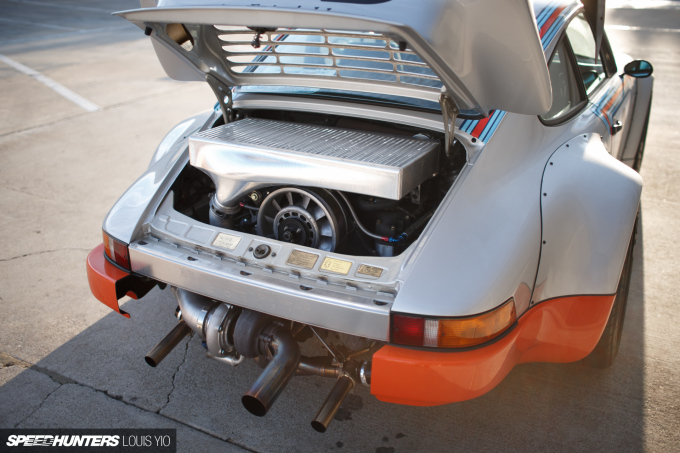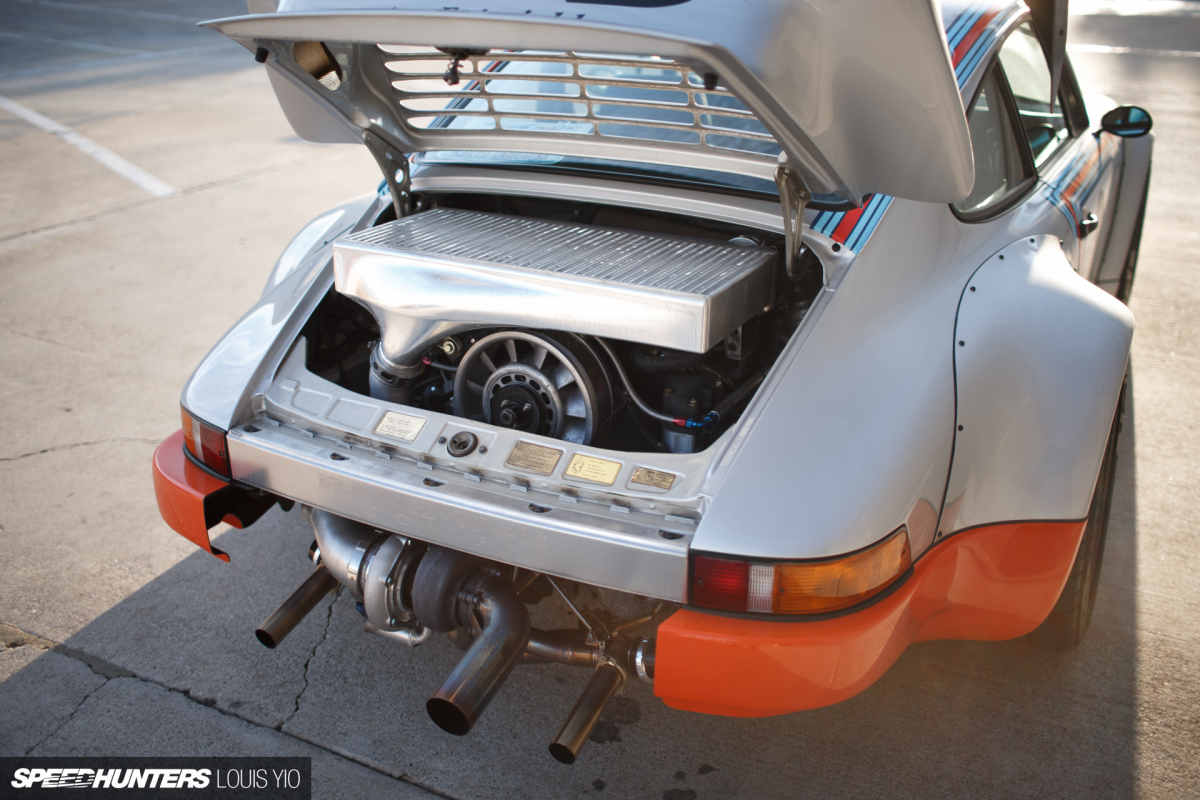 So, how do you get 600hp out of a turbcharged Porsche, reliably? Start with the factory best and improve where it's needed.
The engine is a 1991 964 3.3-liter long block from Martine Altolaguirre, who's considered one of the best Porsche 935 engine builders. The car and long block were then shipped over to Turbokraft in Mesa, Arizona so that Tate and Chris Carroll could properly design a center-mounted turbo system with dual Turbosmart wastegates. Chris also made a custom, aluminum intercooler with 'RAUH-Welt' and 'Turbokraft' engraved on the end tank.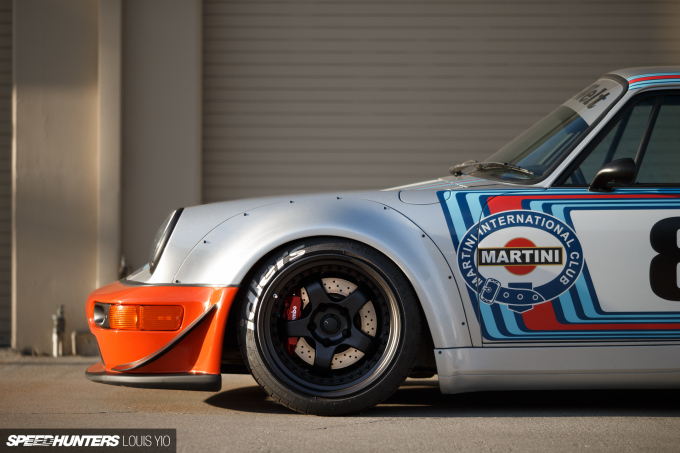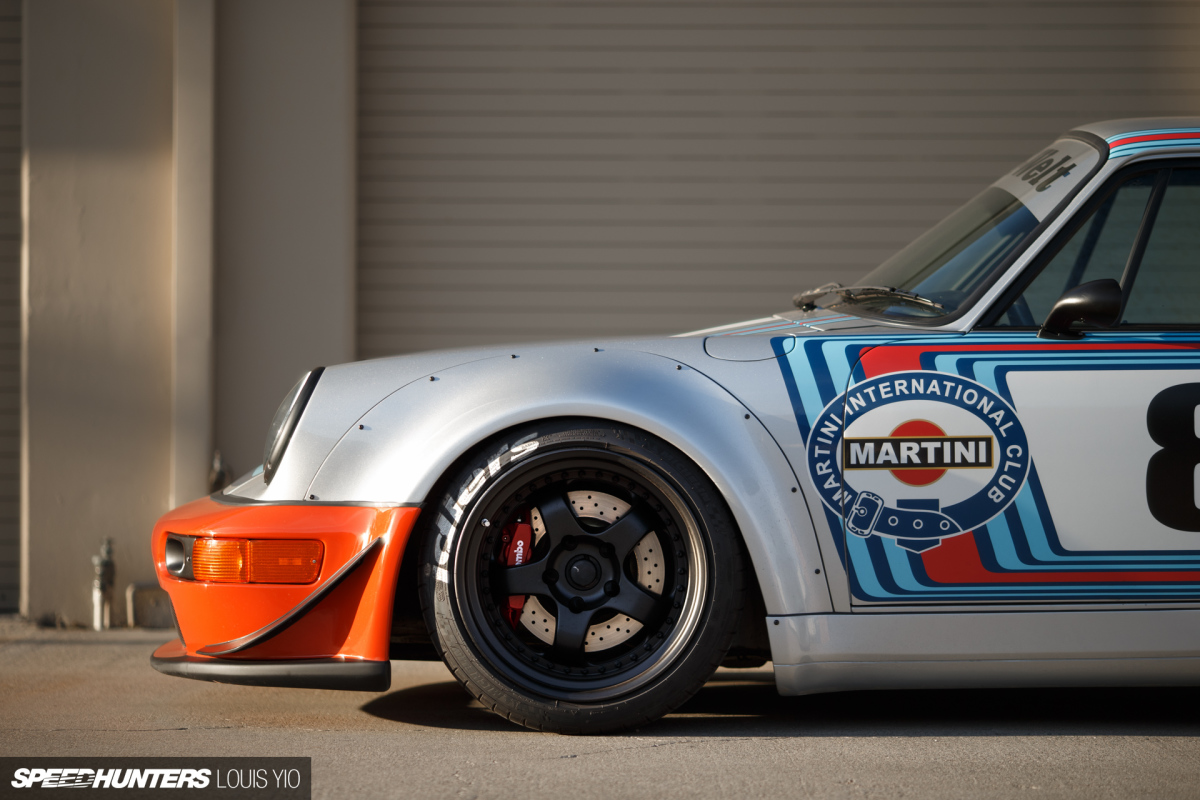 The original engine from Porsche was a CIS injection affair, but this car was converted to EFI with an AEM Infinity engine management system. When you put that much power into a car that only weights about 2400lbs, the standard suspension won't do, either. While the car was still at Turbokraft, Chris installed a custom coilover kit along with a set of Brembo brakes front and rear under those Work Meister S1 three-piece wheels.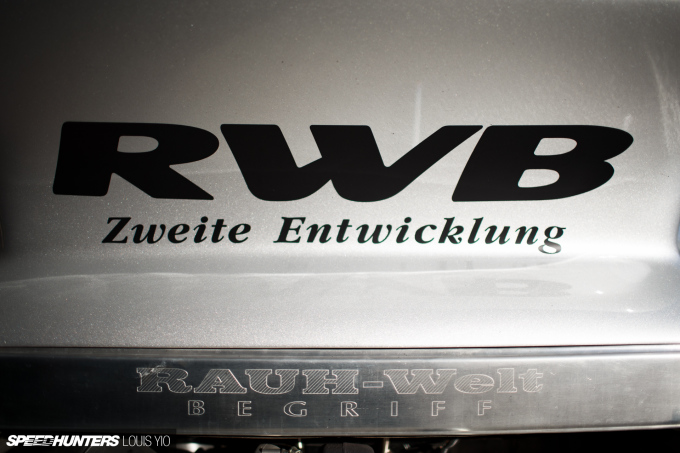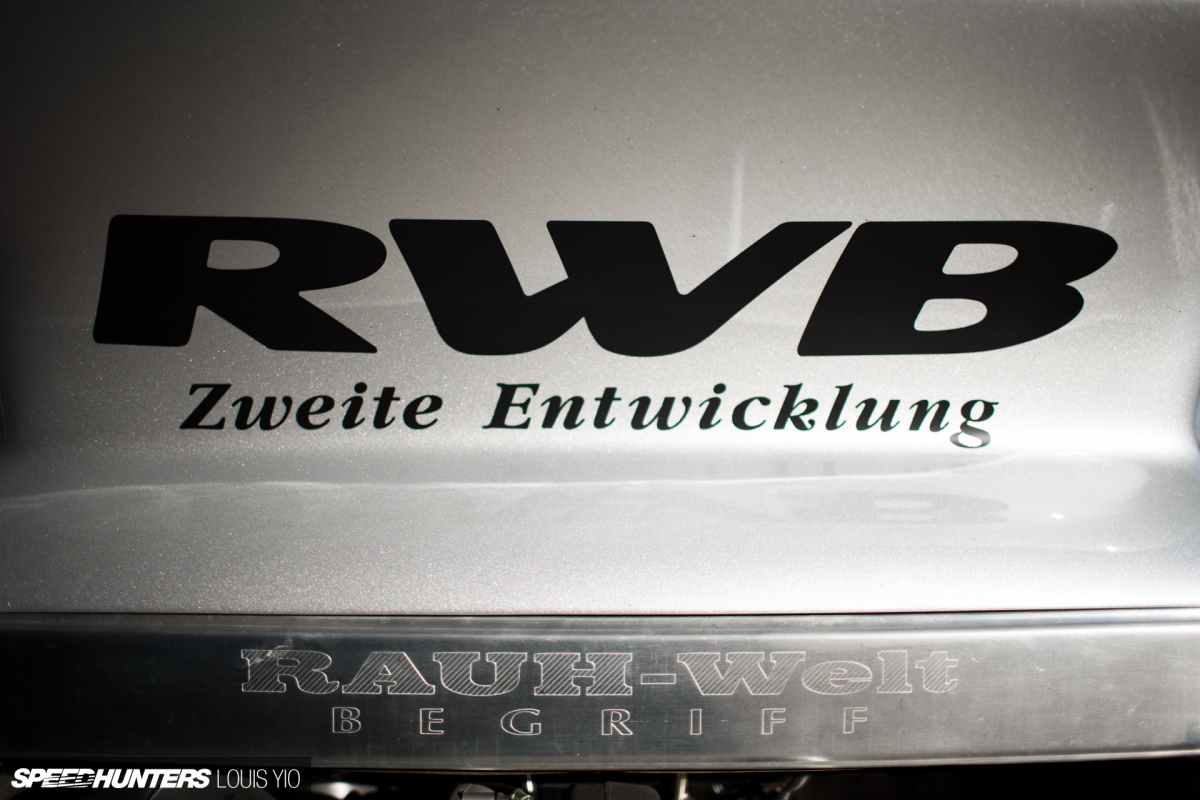 Once the car was done, it was dyno tuned to its final horsepower figure; but then disaster struck. The center Porsche rear reflector had melted off the car due to the heat from the turbo. That's when Jeb Greenstone from Cutworm Specialties came to the rescue. An aluminum center section was custom cut, formed, and engraved. No more worries about that melting off.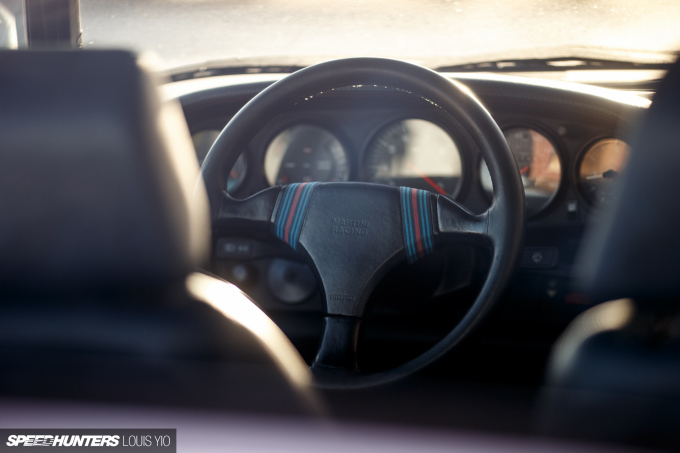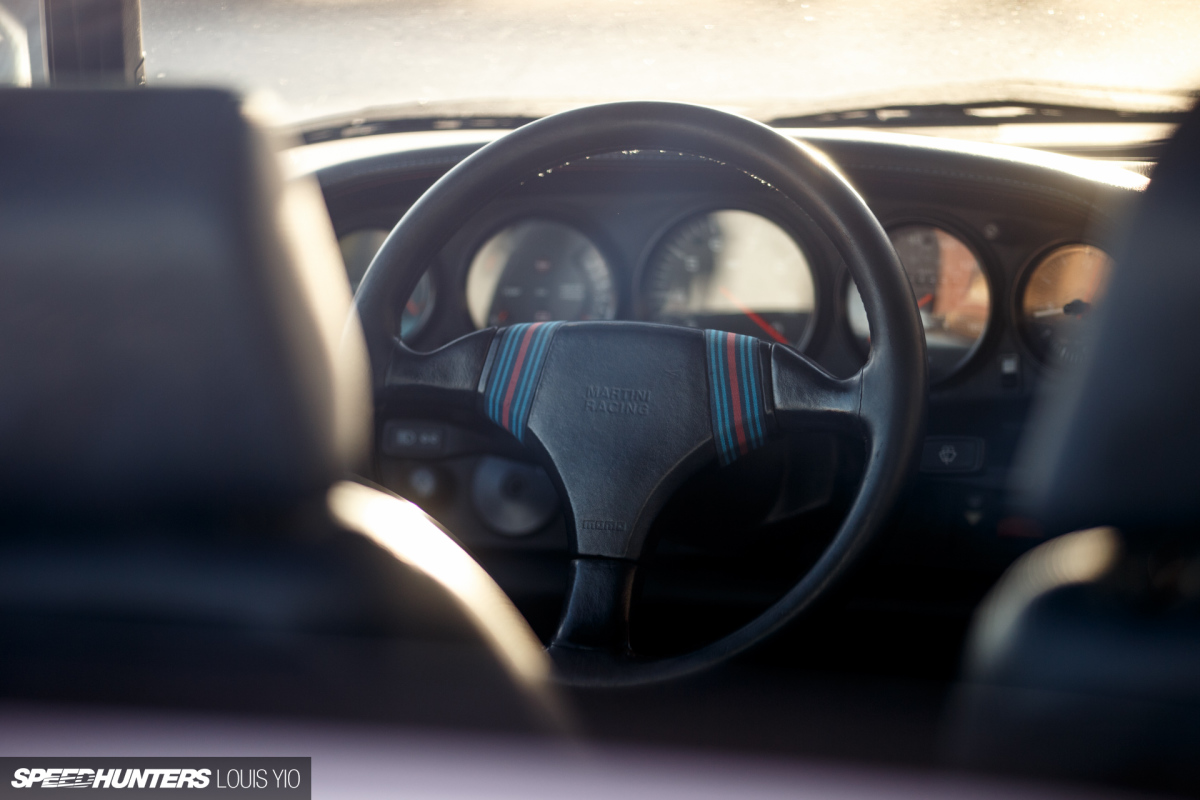 Sitting inside, you not only feel the vintage Martini vibe from the seats you're planted into but also the vintage factory steering wheel as well. Keeping the weight down is a carpet set from the lightweight 911 RS. It's a very simple interior with RUF/VDO gauge set, including the temperature and oil pressure gauge and speedometer. However, that tachometer is center as a proper sports car should have it. The shifter is a Wevo billet aluminum model designed for the G50 transmission which features a 30% shorter throw than stock for a better shift feel over OEM.
It's Time For The Go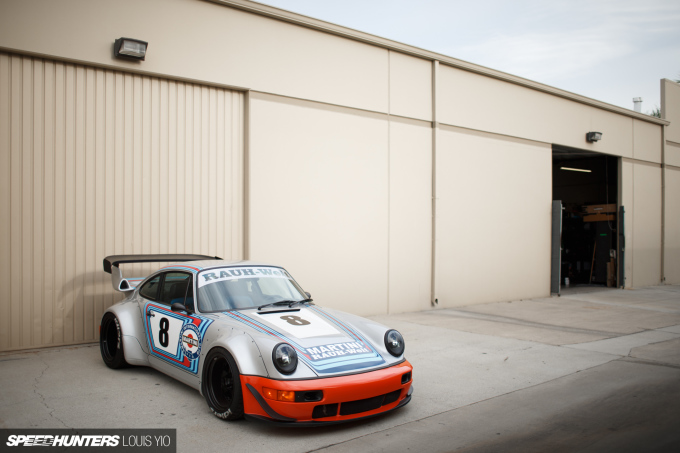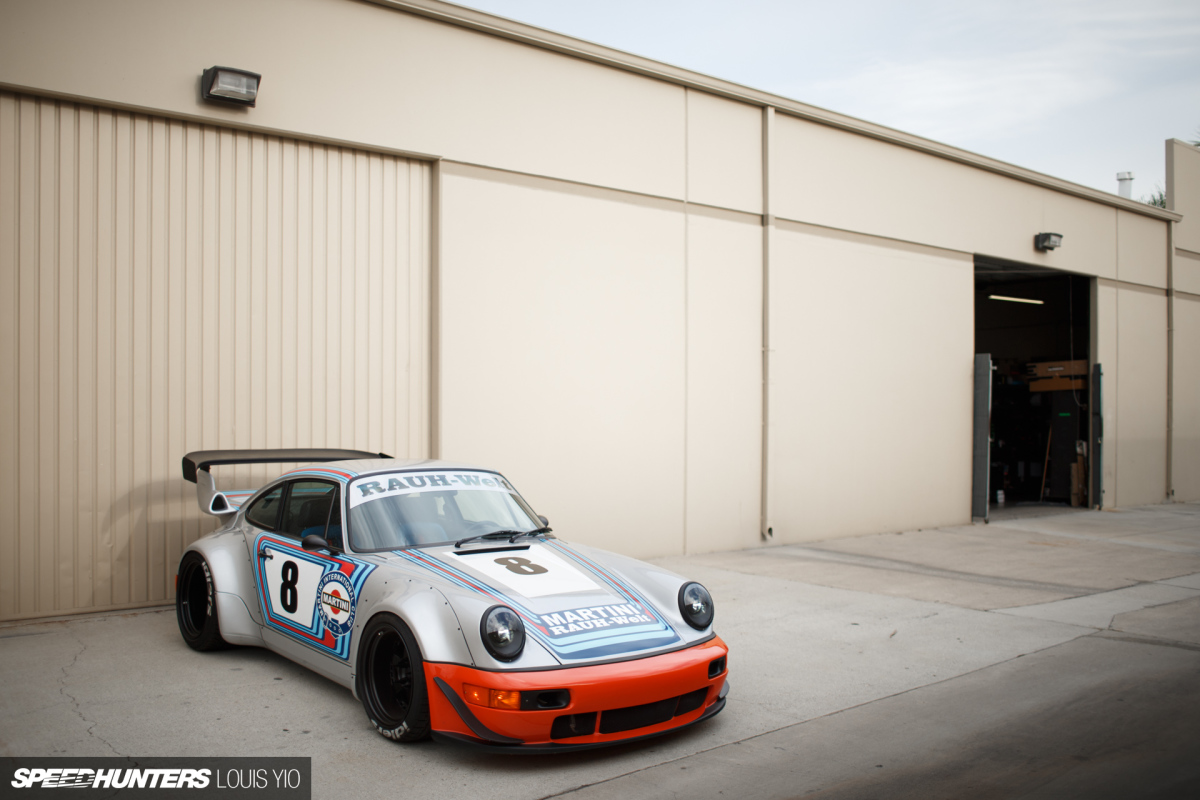 As mentioned, this car was not built to just show though it would fit in at any event as a static display. Instead, Tate wanted a RWB build that "had the looks and the balls to back up the wild styling of Nakai's kit," as he put it. Since its completion, the car has seen over 7,000 miles on its tires, traveling from California, Utah, Nevada, and in its new home in Florida. "This RWB is an absolute blast to drive, we don't like all show and no go poser cars," said Tate, "It's just not in our blood."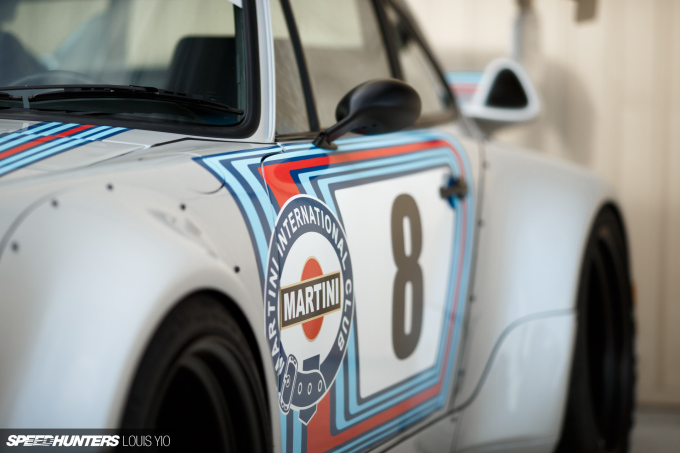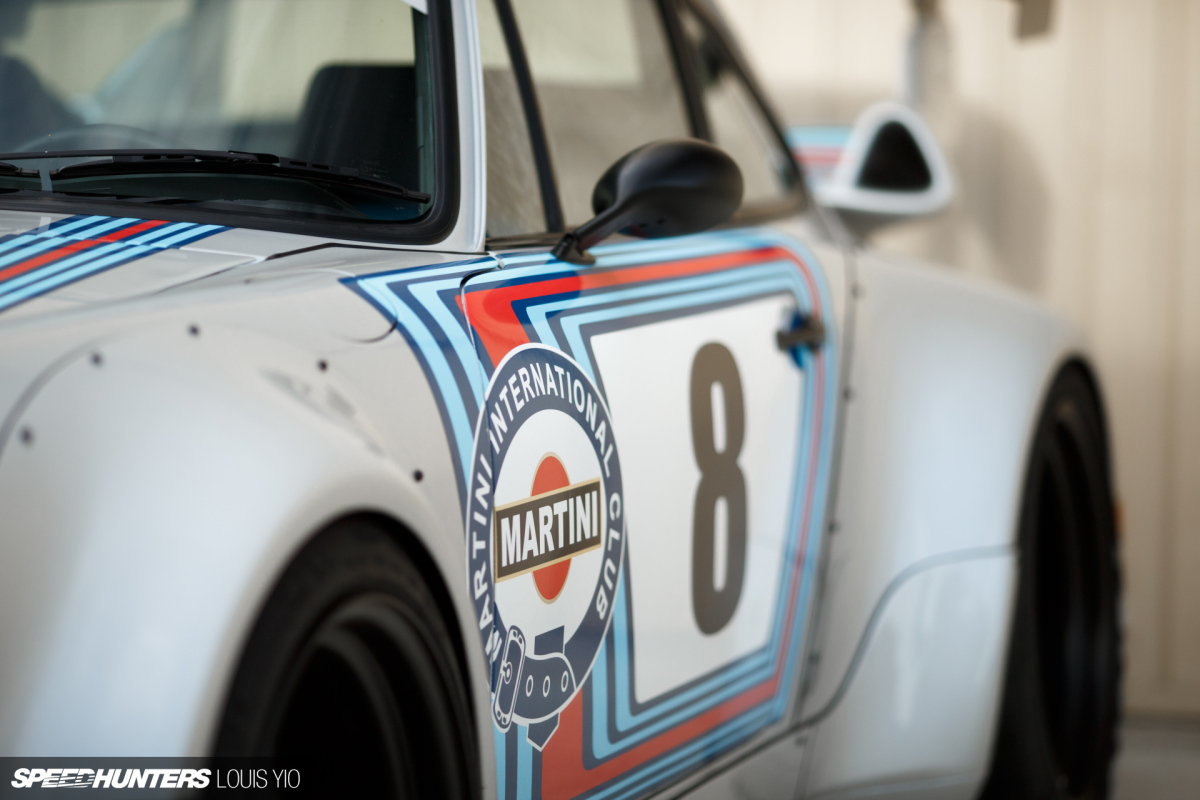 Any RWB build is polarizing to the Porsche fanbase; many like them and just as many hate them. The Porsche-philes hate them for radically changing the classic lines of what those purists view as a design that was perfect from the factory. Driving fans normally hate them because they are so rarely driven, if ever. That's not what Tate was going for in this build and did everything he could to break that stereotype. The miles driven and the thought put into the build, he didn't want to look like a trailer builder. "We didn't simply want to put a RWB body kit on a Porsche," he reflected one last time, "We build complete cars." Ichiban Boshi, The Highest Star, now the highest paragon for RWB builders out there by building a car he drives without fear.
Don't you wish more custom car builders were like Tate Askew?
Words by Justin Banner
Instagram: jb27tt
Facebook: racerbanner
Twitter: RacerBanner
Photos by Louis Yio
louis@speedhunters.com
Instagram: lusciousy
Cutting Room Floor