Rotary Dreamin'
The FD3S Mazda RX-7 is a car with many special traits. Its light weight, low center of gravity, and impeccable balance puts it in a different league when it comes handling. A 13B-REW sequential twin-turbo engine ensures the chassis has enough power to make it a fun drive on the track or your favorite back road. And finally there's the racing pedigree that's part and parcel of Mazda being the only Japanese manufacturer to have won the Le Mans 24 Hours, thanks to the 787B and its four-rotor motor.
For Lino, the owner of this Texan RX-7, it was the timeless styling of the FD3S and the curiosity surrounding the famous Wankel engine that first saw him fall head over heels in love.
Lino bought his first rotary-powered Mazda back in 2002, an FC3S RX-7 Turbo II. Although it wasn't the FD3S he yearned for, it was a good introduction to the rotary, allowing him to discover in the ins and outs of the engine by fixing any issues that arose and modifying it to make more power, all in his apartment kitchen. With the help of an HKS turbo kit and all the necessary supporting modifications, 380whp was the end result.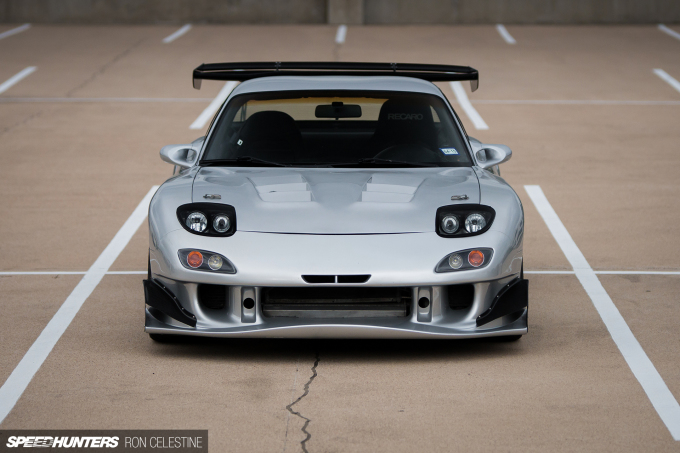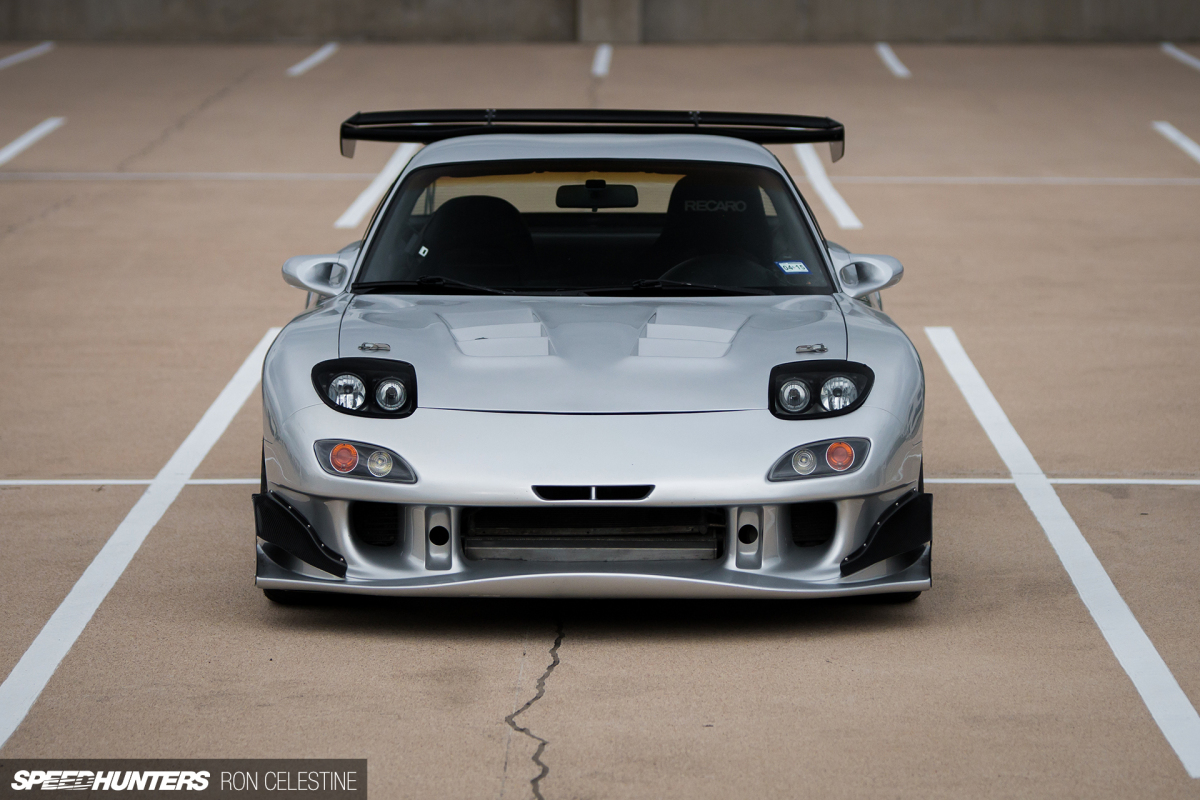 But Lino didn't have to wait all that long for his FD dream to come true. In 2005, an old neighbor rung him up, telling Lino that he was thinking about selling his RX-7 to help fund the start-up of a new business venture. Given that it was in pristine condition with 80,000 miles on the clock, Lino expected the asking price to be way out of reach, but had to ask anyway.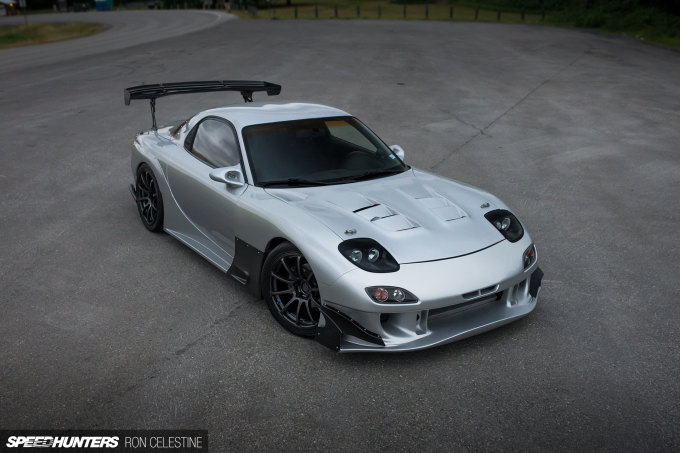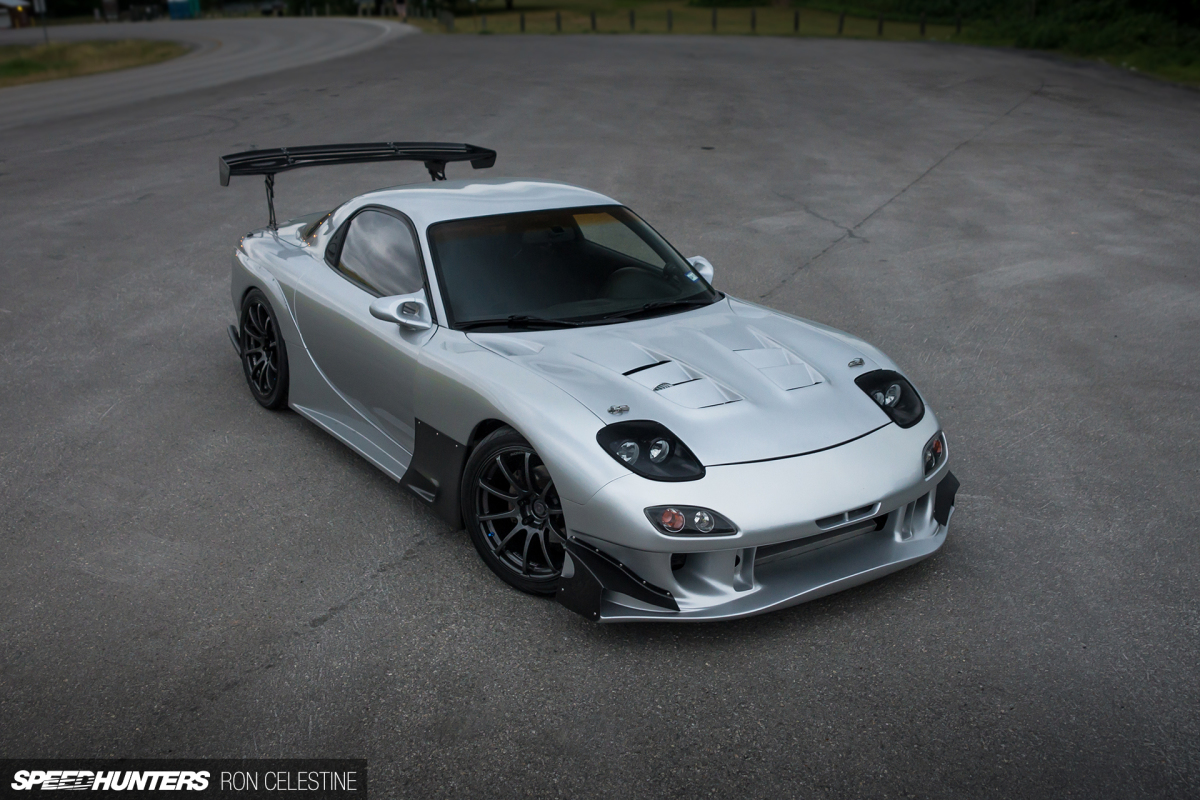 The answer: a surprisingly cheap $4500. I think you know what happened next…
RE Amemiya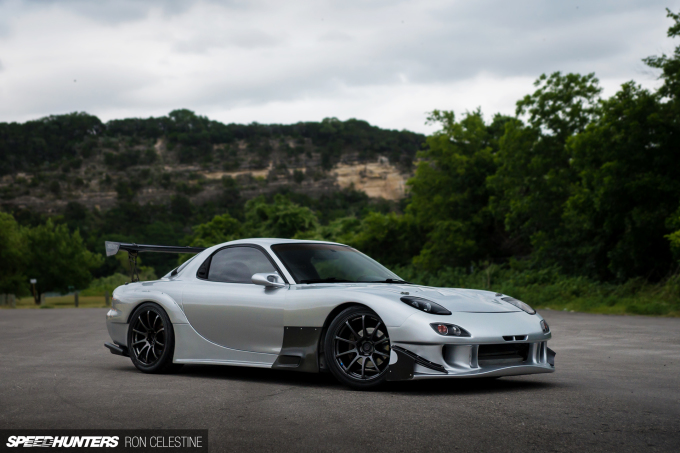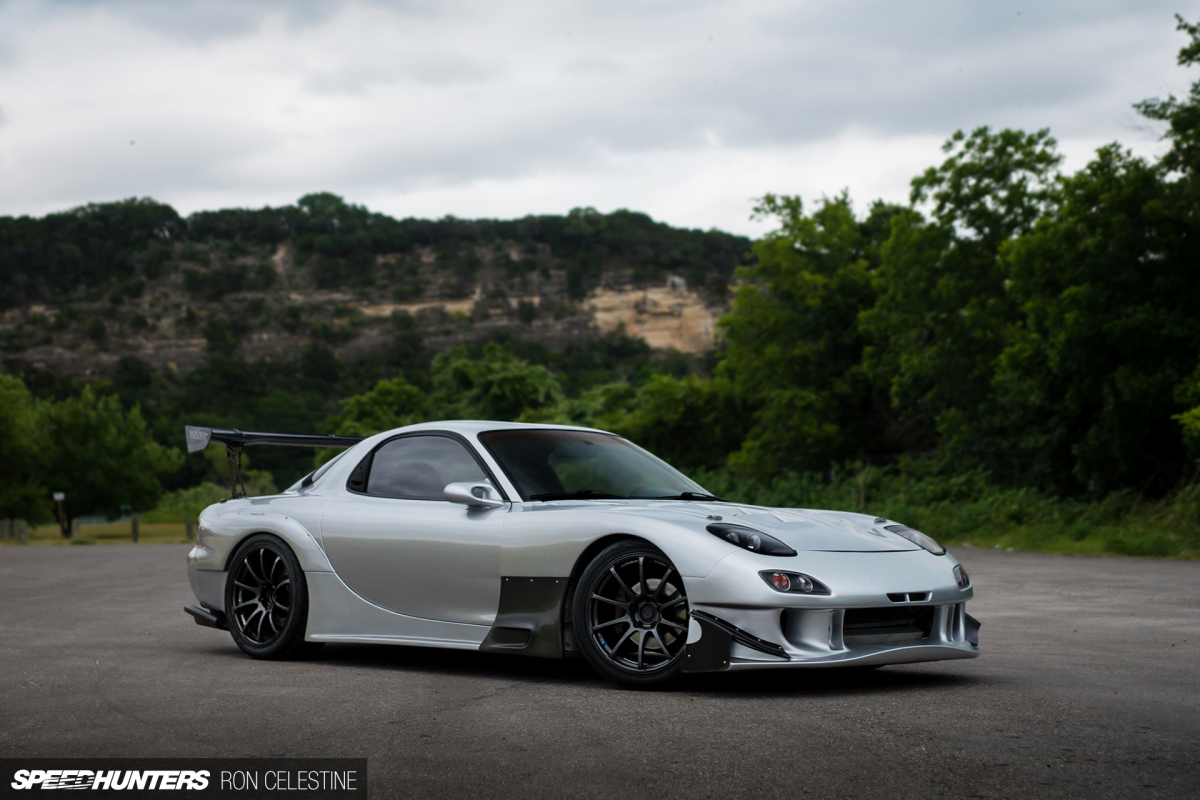 With the new car in his garage, Lino wasted little time getting to work on it. Inspiration for the build would come from RE Amemiya's time attack FD3S, which Lino had taken a keen interest in. If he could capture just a little essence of that car, it would go a long way to achieving his dream RX-7.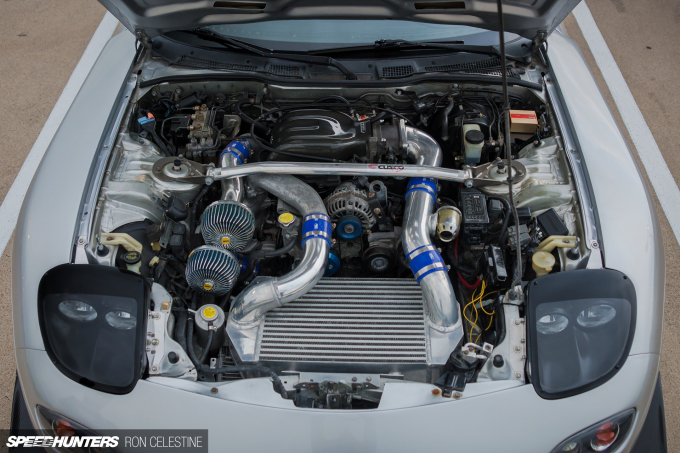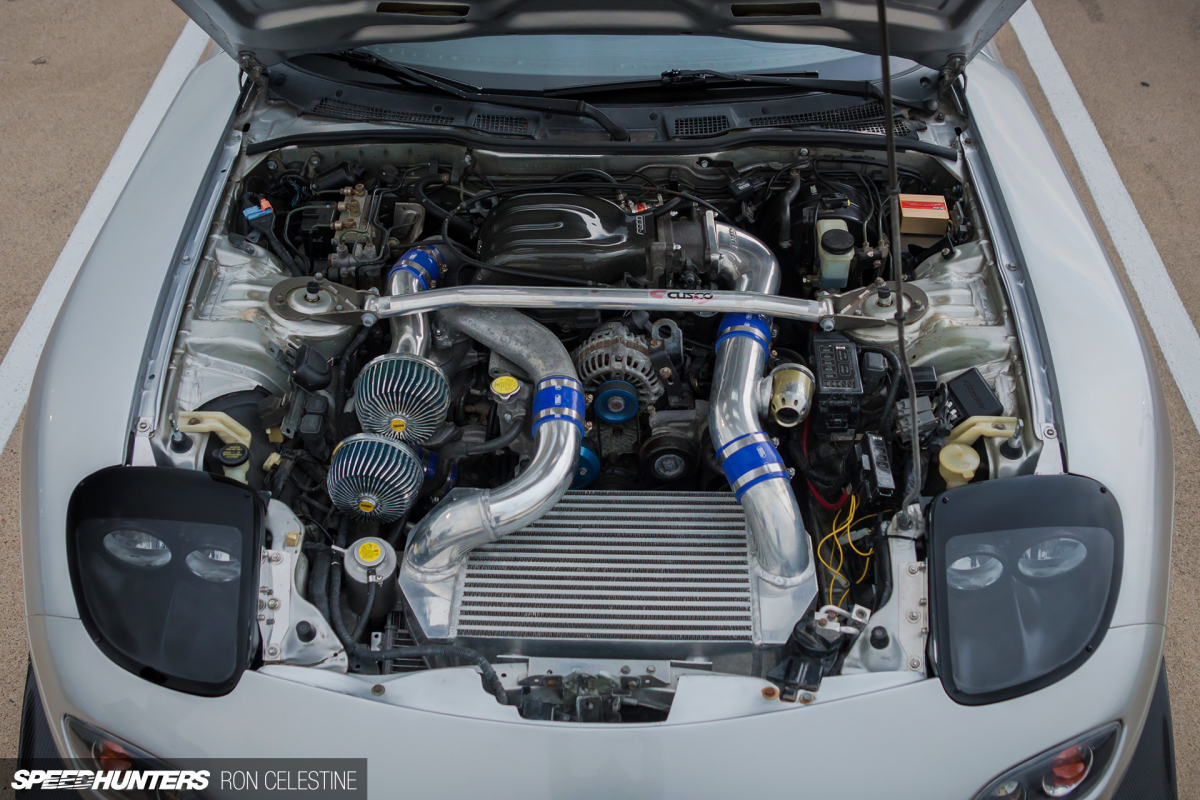 Knowing that sourcing an RE Amemiya body kit would be a sizeable investment, Lino first turned his attention to the RX-7's engine. Although he didn't want to go too extreme, the 13B was never going to be left factory – a happy medium where drivability and reliability was maintained, but performance was markedly increased over stock is where he saw the build going. The engine itself has received a slight porting, but it's the sum of the bolt-ons that have netted the biggest gains. There's '99 model turbochargers in the mix, plus a custom v-mount intercooler setup delivering cool air through a FEED big throttle body. Fuel is supplied via a Denso JZA80 Supra pump, while an HKS Twin Power ignition amplifier promotes a healthy spark.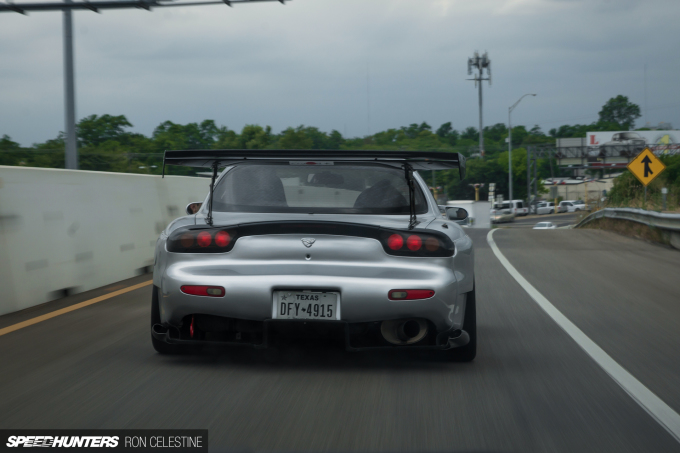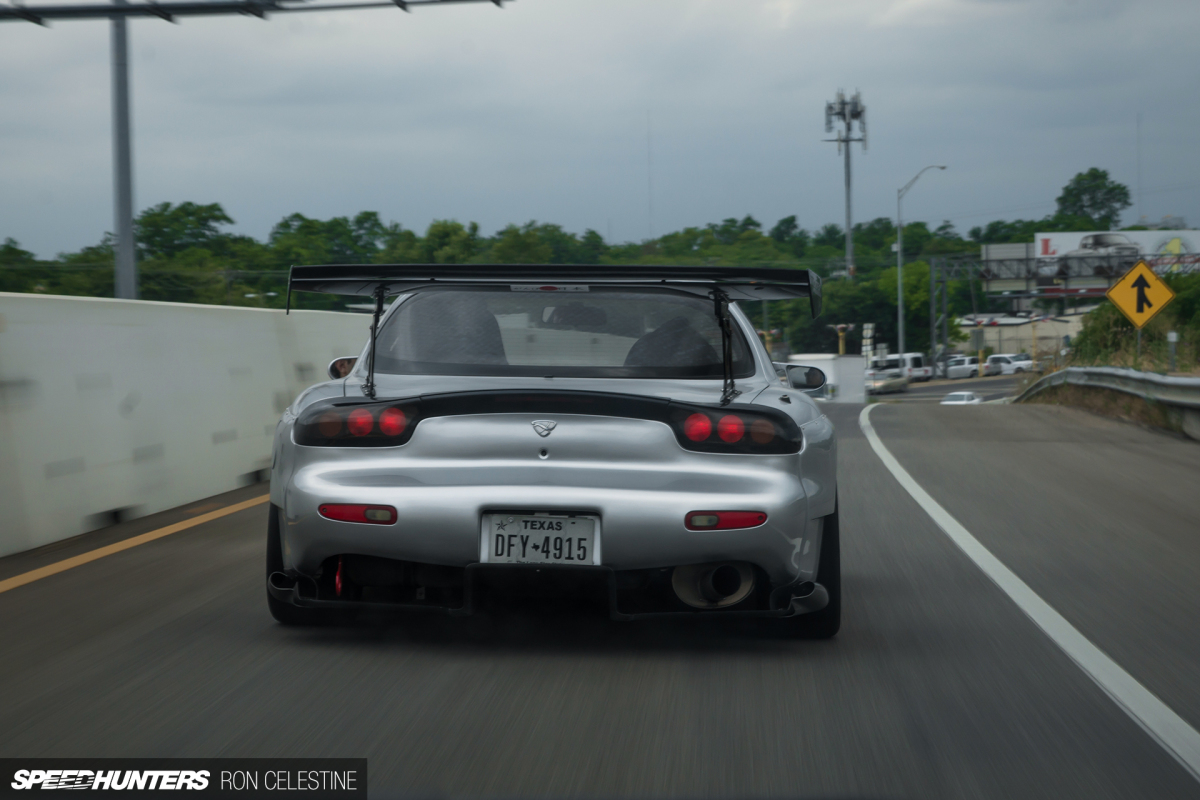 Tuned through an A'PEXi Power FC engine management system, Lino's 13B-REW is generating around 340hp on 14psi boost, plenty of power to get the FD up and moving. A titanium Sanai exhaust system ensures that it sounds every bit as sweet.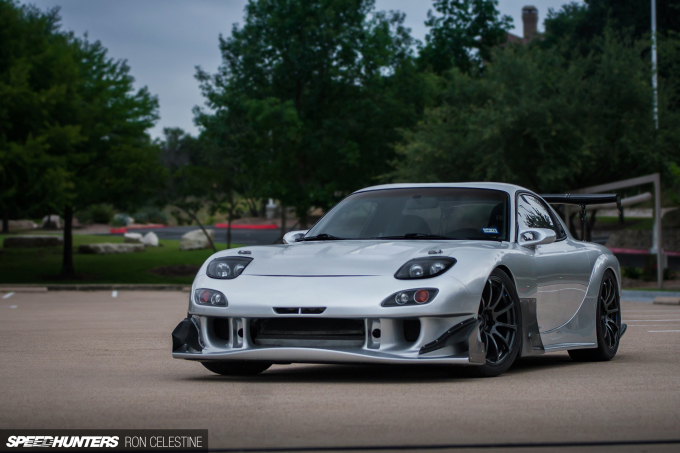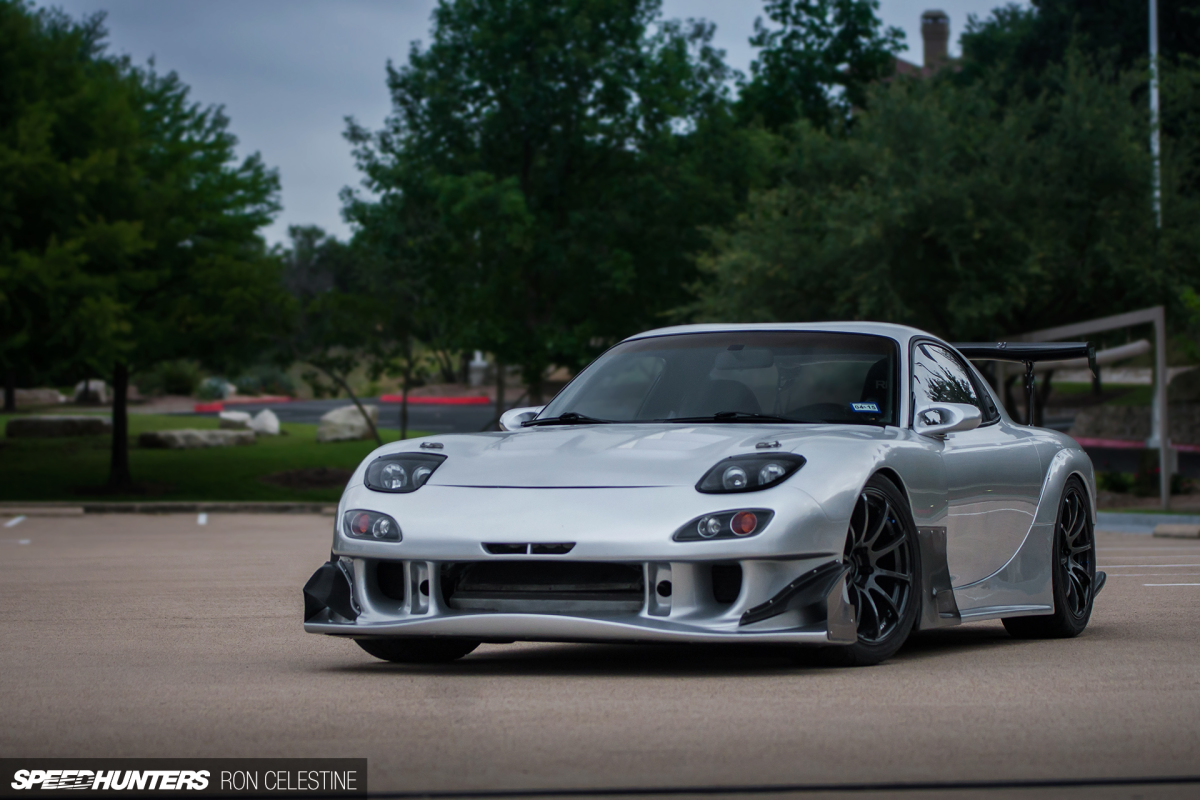 With the engine sorted and running nicely, Lino turned his attention to the exterior and the genuine RE Amemiya AD-GT wide-body kit that he had lusted after for so long. Nothing else was ever going to do.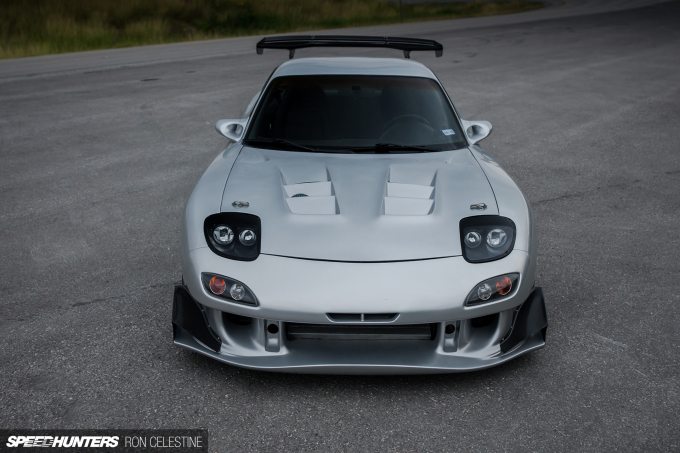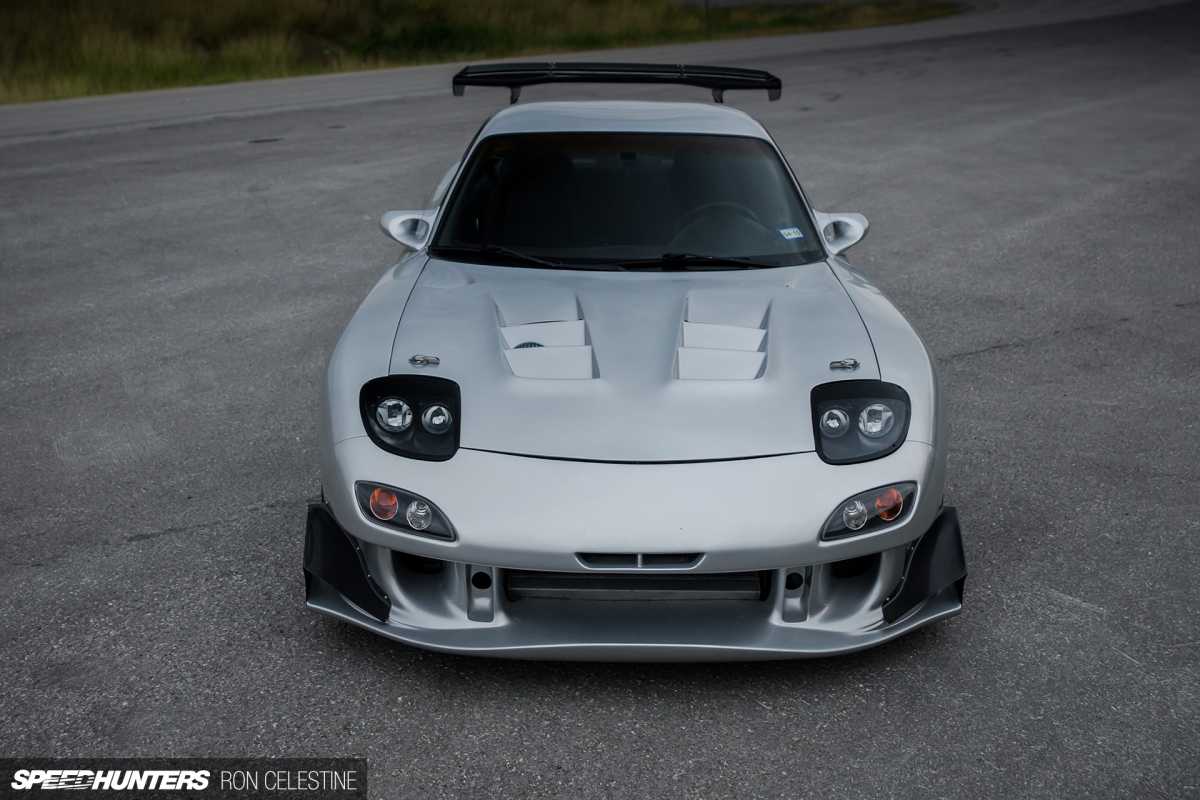 Lino's kit includes the N105 front bumper, under sweep, fender and front bumper canards, a rear carbon diffuser and generators. I love how one of the GReddy Airinx filters slightly pokes through the AD9 hood, giving it a slightly more menacing look.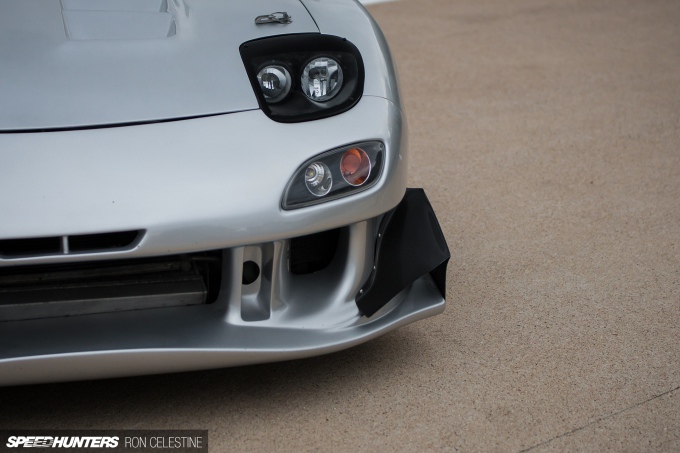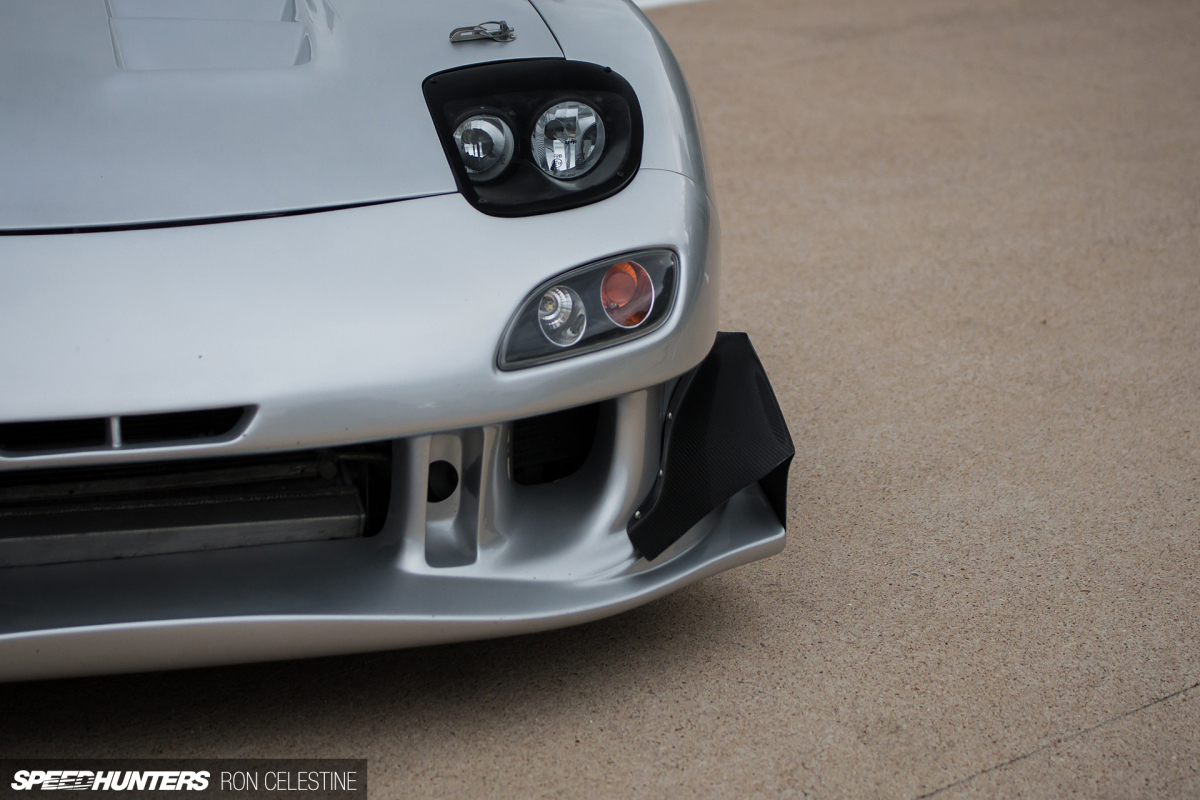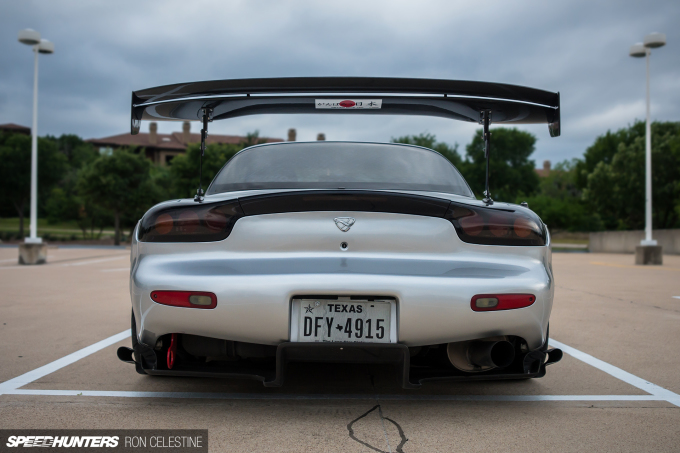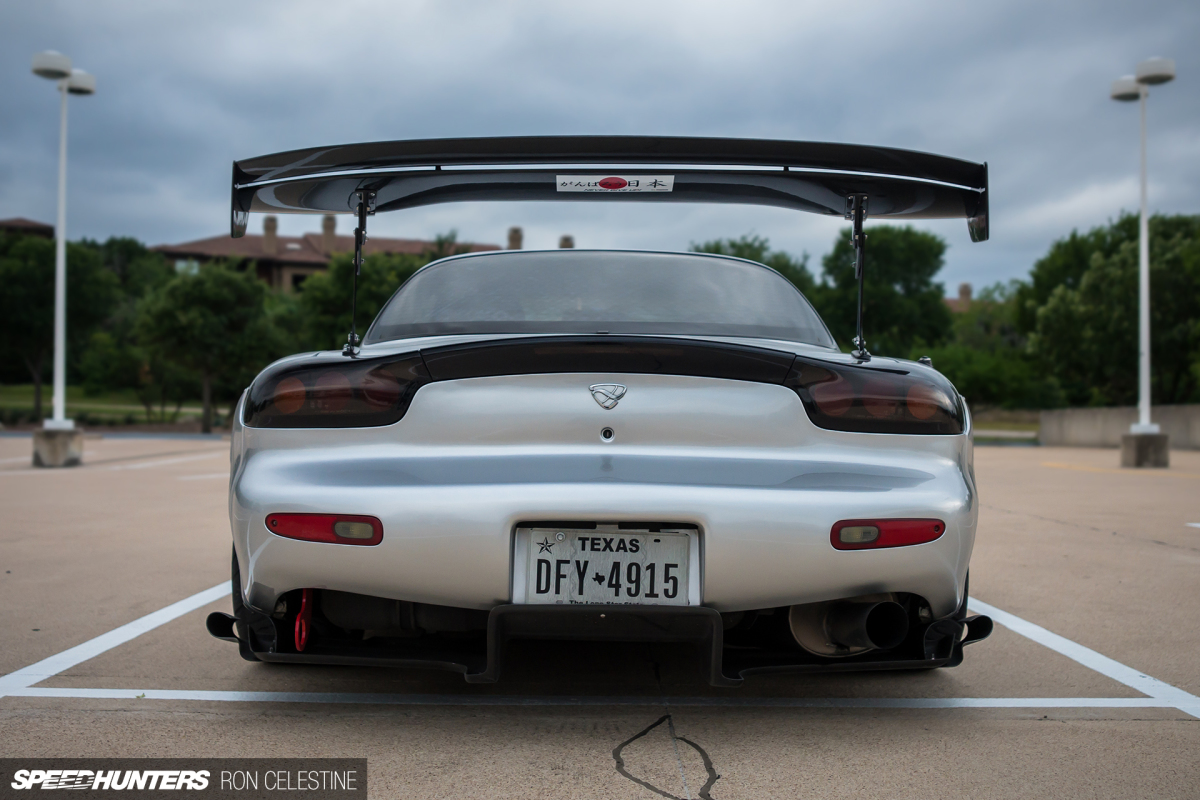 As much as I like pop-up headlights, the sleeker RE Amemiya headlight kit looks absolutely stunning and definitely helps alter the appearance of the FD3S for the better. Other exterior enhancements include Ganador Super Mirrors and a huge Voltex Type 3 GT wing out back. The latter was an absolute must!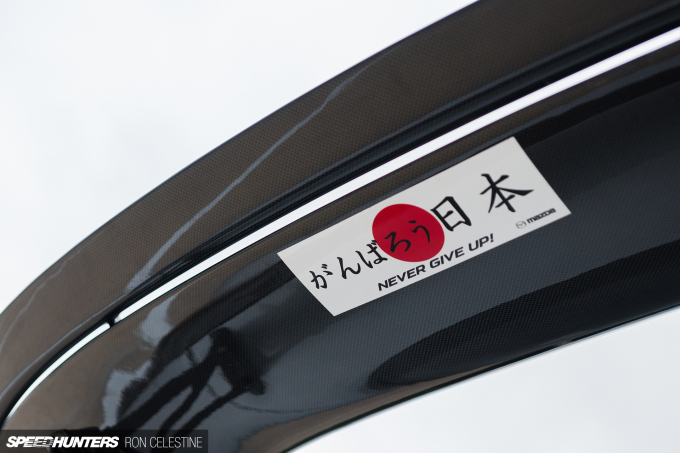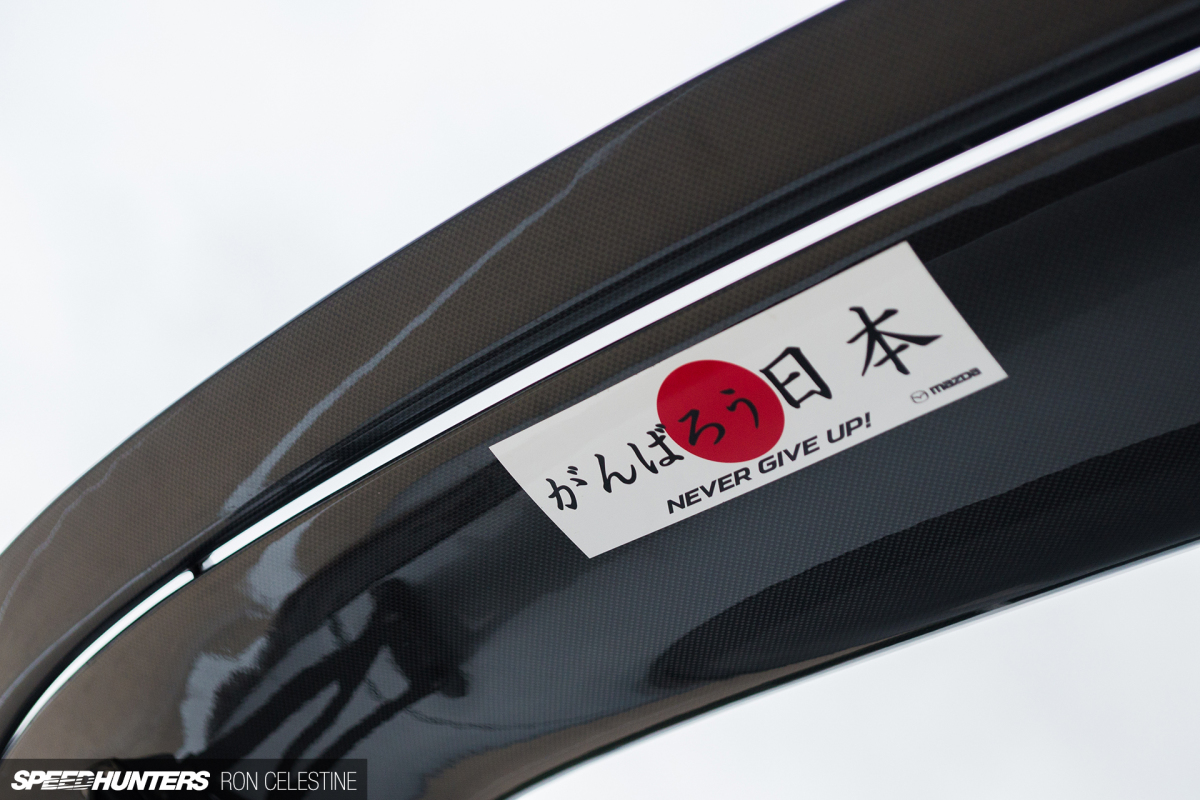 The sticker かんばろう日本 Never Give Up/Do Your Best commemorates the fighting spirit of the 1991 Le Mans win. The 787B wore the very same slogan.
Rounding out the visual upgrades is a set of Advan RS wheels in 18×9-inch (front) and 18×10-inch (rear) fitments, with Federal 595 RS-RR 265/35R18 rubber at all four corners. The Advans sit nicely under the fenders thanks to Aragosta Circuit Spec coilovers.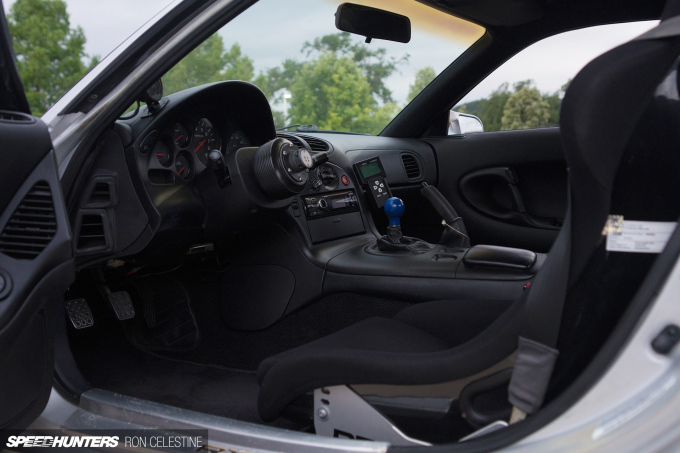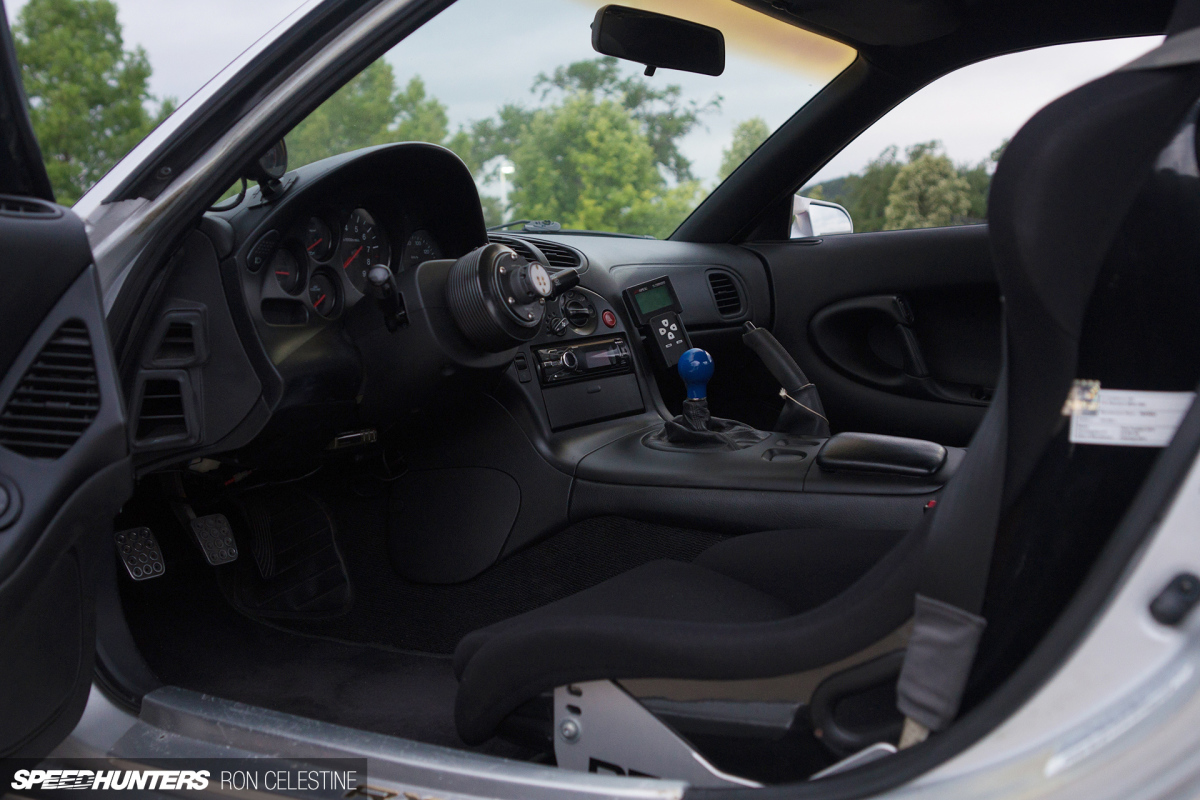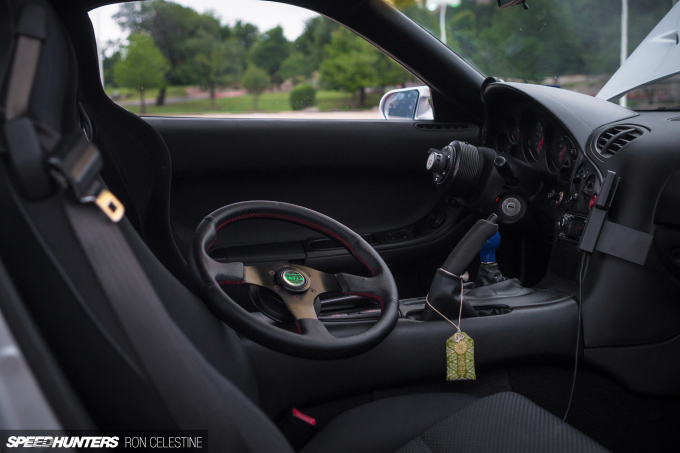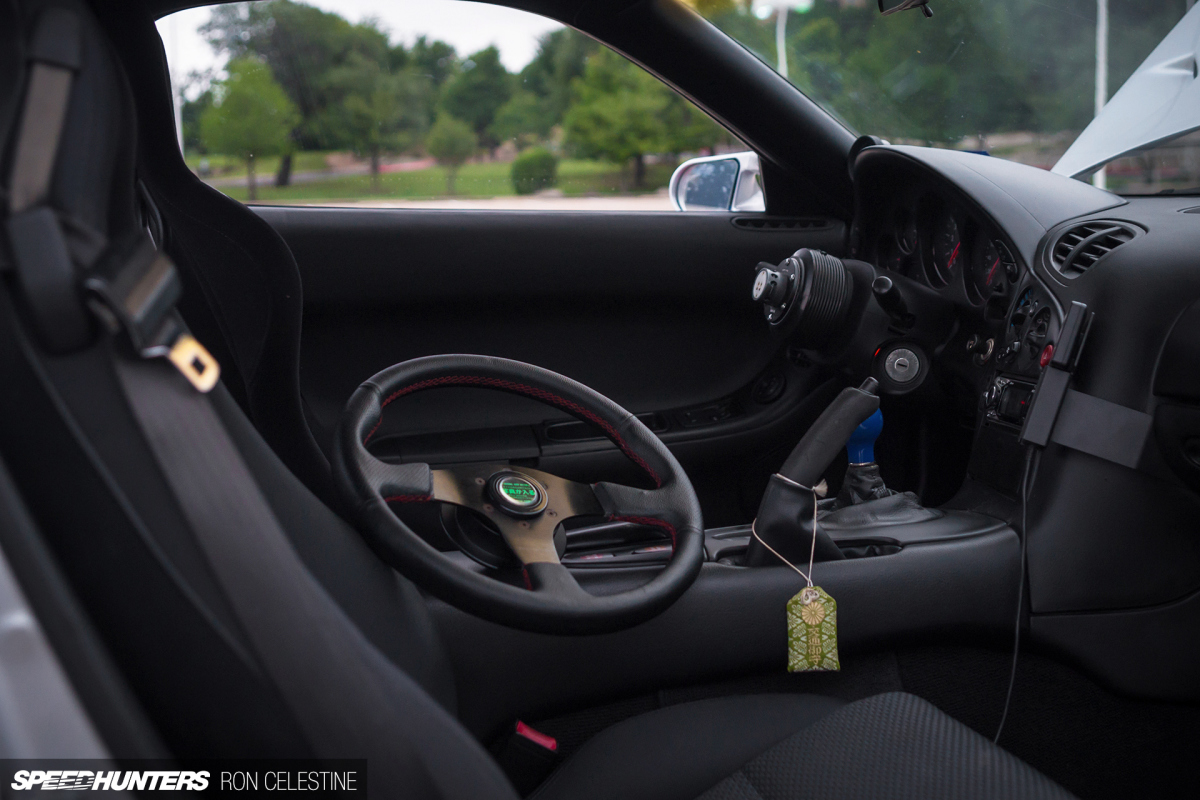 The interior has also received a few select JDM modifications, including a Works Bell steering wheel, blue RE Amemiya shift knob, and a km/h-reading dash cluster. To keep him secure, Lino sits in a Recaro Pole Position race seat.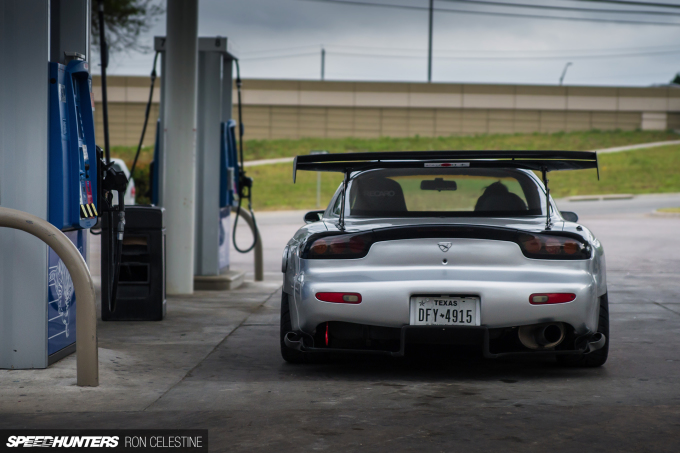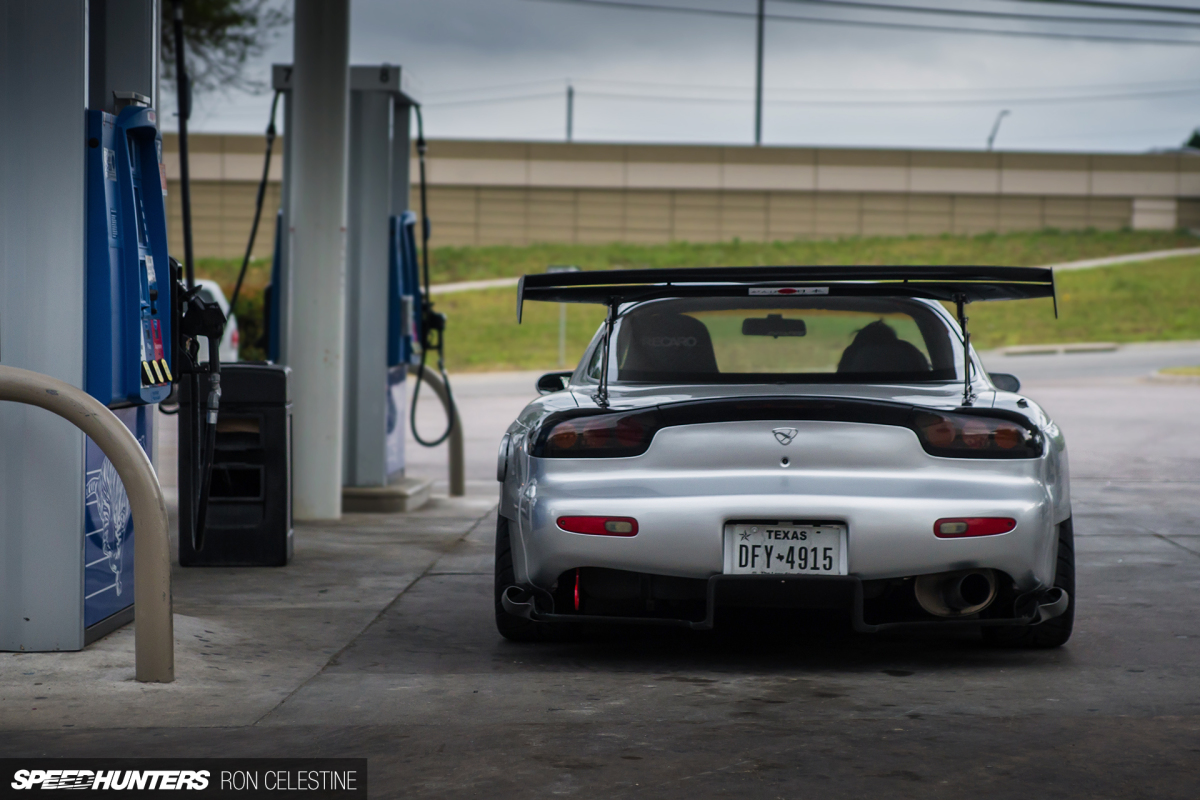 I love seeing people go out and make their dream builds come true. Doing all the work himself, Lino wanted to create something that would not only be reliable, but would pay homage to Mazda and the Japanese tuning scene. I'd say he accomplished that mission, wouldn't you?
Ron Celestine
Instagram: celestinephotography
The Cutting Room Floor