Unity
Without a shadow of a doubt, Australia is home to one of the greatest car scenes on the planet. That said, it's not without flaws.
Are you a fan of JDM? No worries, see these guys on a Thursday. Prefer muscle? Head over to that group next Saturday night. Oh, you have a penchant for vintage metal? That group meets on the first Sunday of the month. Regardless of your automotive passion, you're guaranteed to find a scene of owners and enthusiasts just as passionate as you are.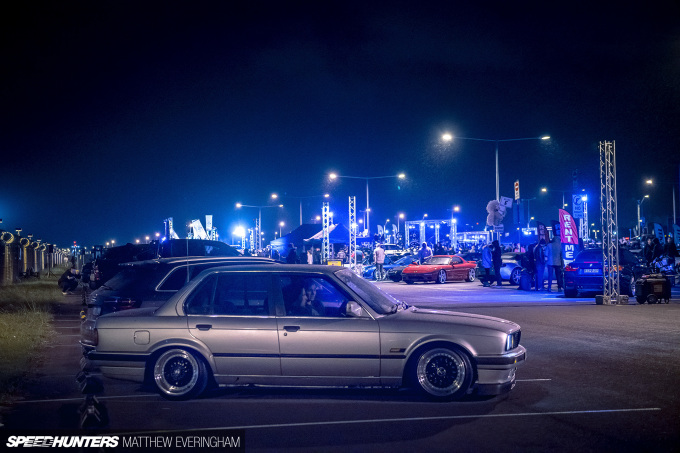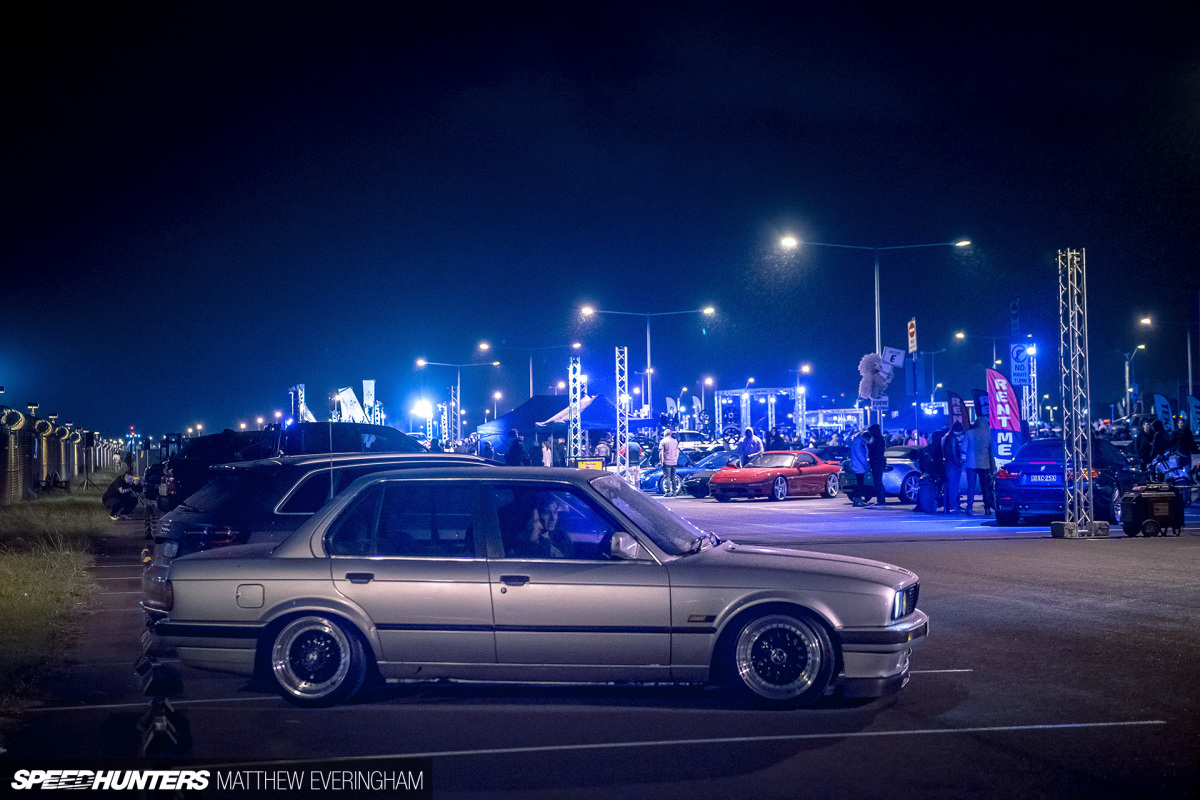 Sadly though, what you won't find is any form of overlap, or interaction between scenes and styles. Well, not on a regular basis anyway. I feel like it's a missed opportunity for everyone to share, learn and grow.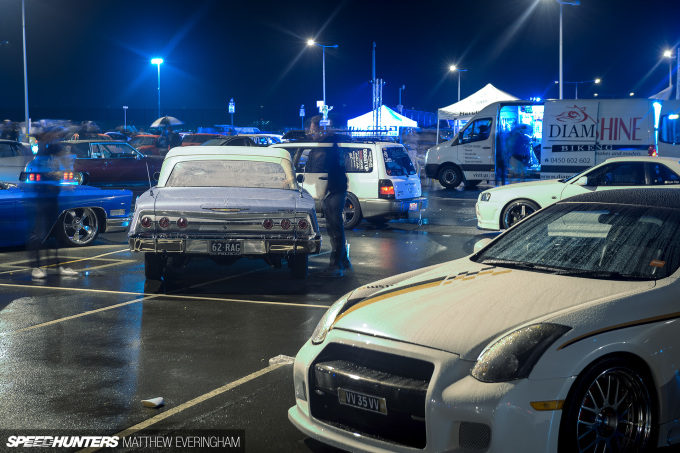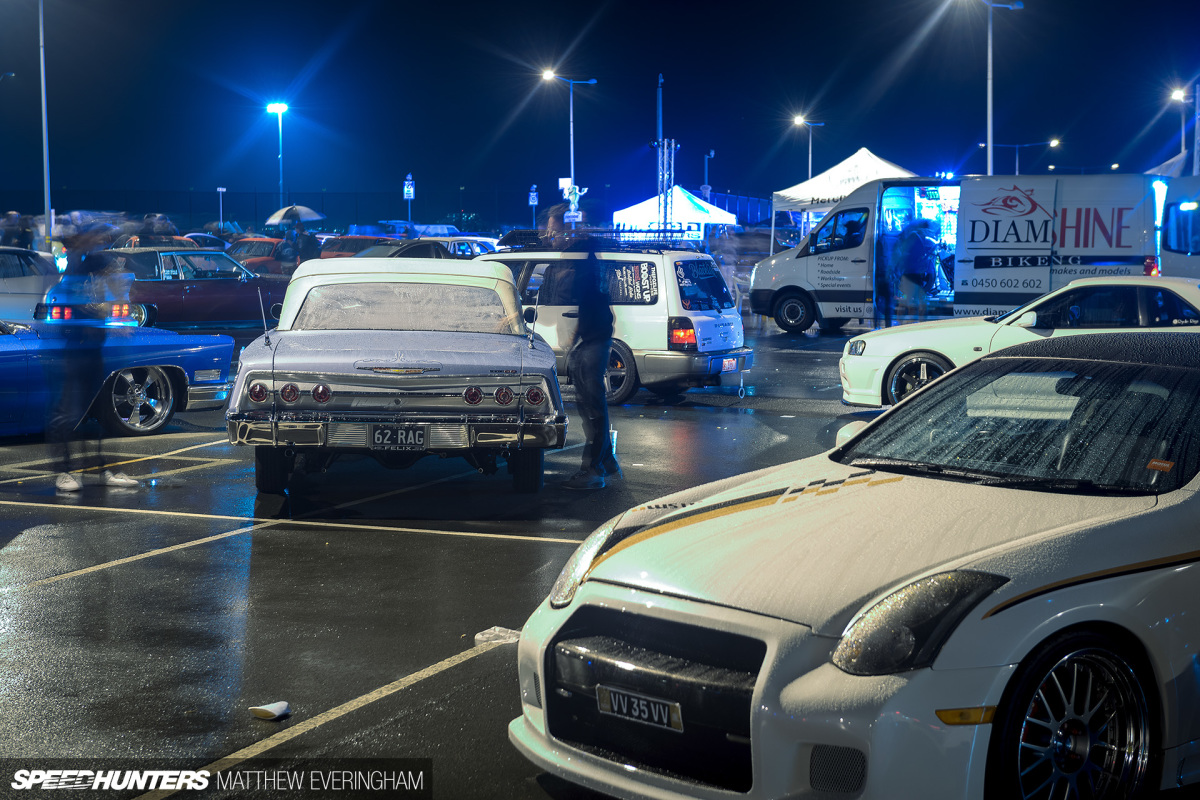 My role behind the camera allows me a freedom to walk between the many and varied groups that make up Australia's broader car culture. But there aren't too many people who move so freely between scenes though, and it's a bit of a shame. At the risk of sounding a little John Lennon, imagine all the people, sharing the scene as one. It seems as though that lofty ambition is the goal of the group behind Fitted Festival.
A Universal Fit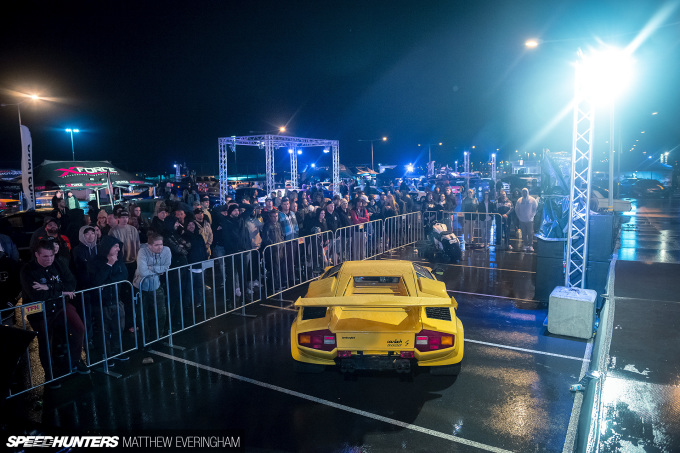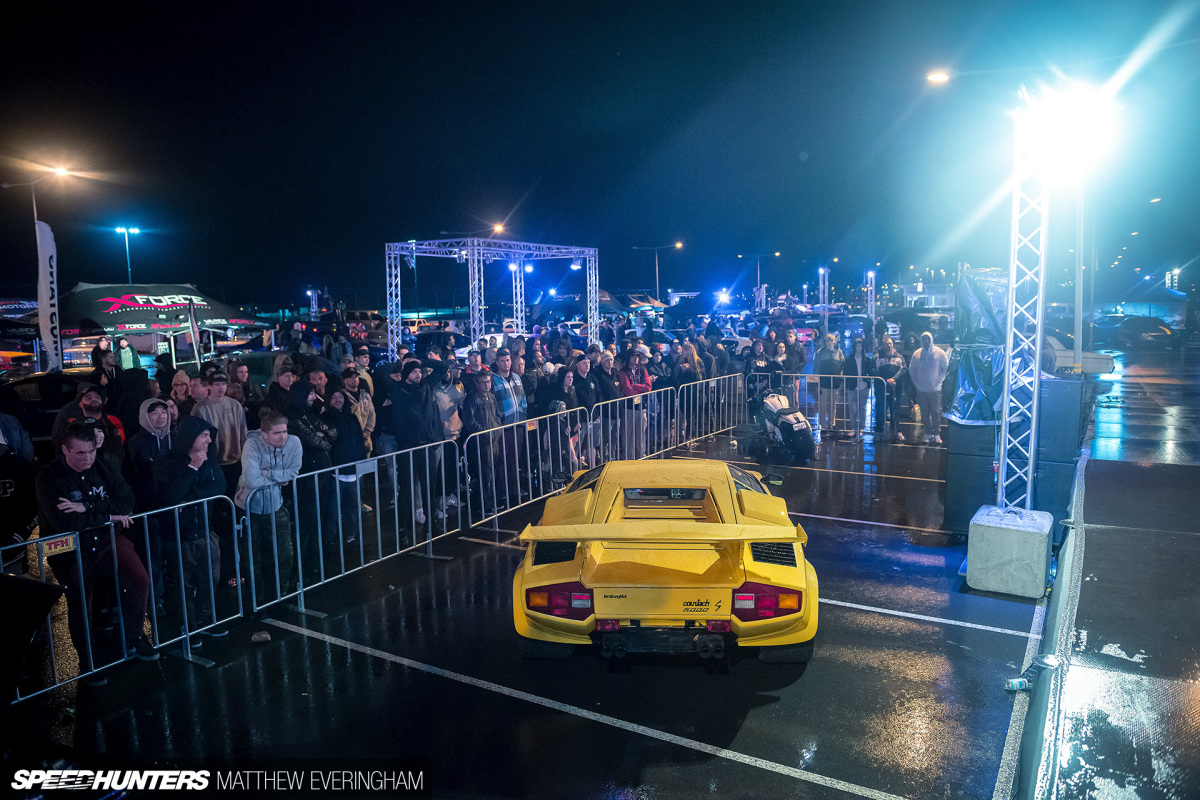 Fitted Festival secures its place as a highlight on Australian East Coast calendars with its ability to overcome our self-segregating policies. The event unites the very best cars and the biggest crowds from all corners of our varied and fragmented scenes. If it's petrol powered, it's welcome.
The show has transformed substantially in the five years since its inception, 2017 having ushered in a new era with a name change from Fitted Friday.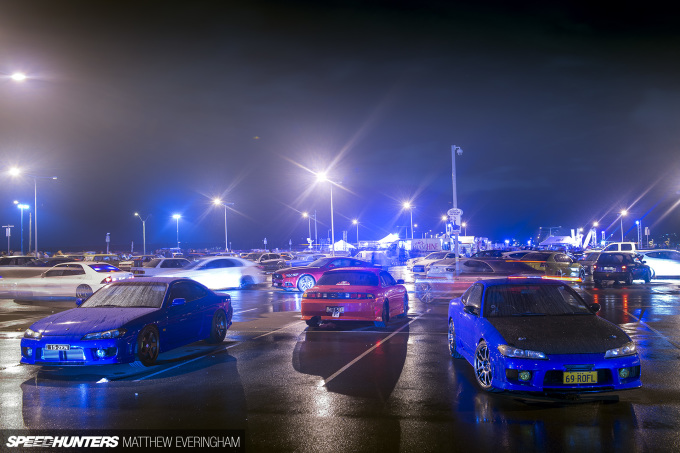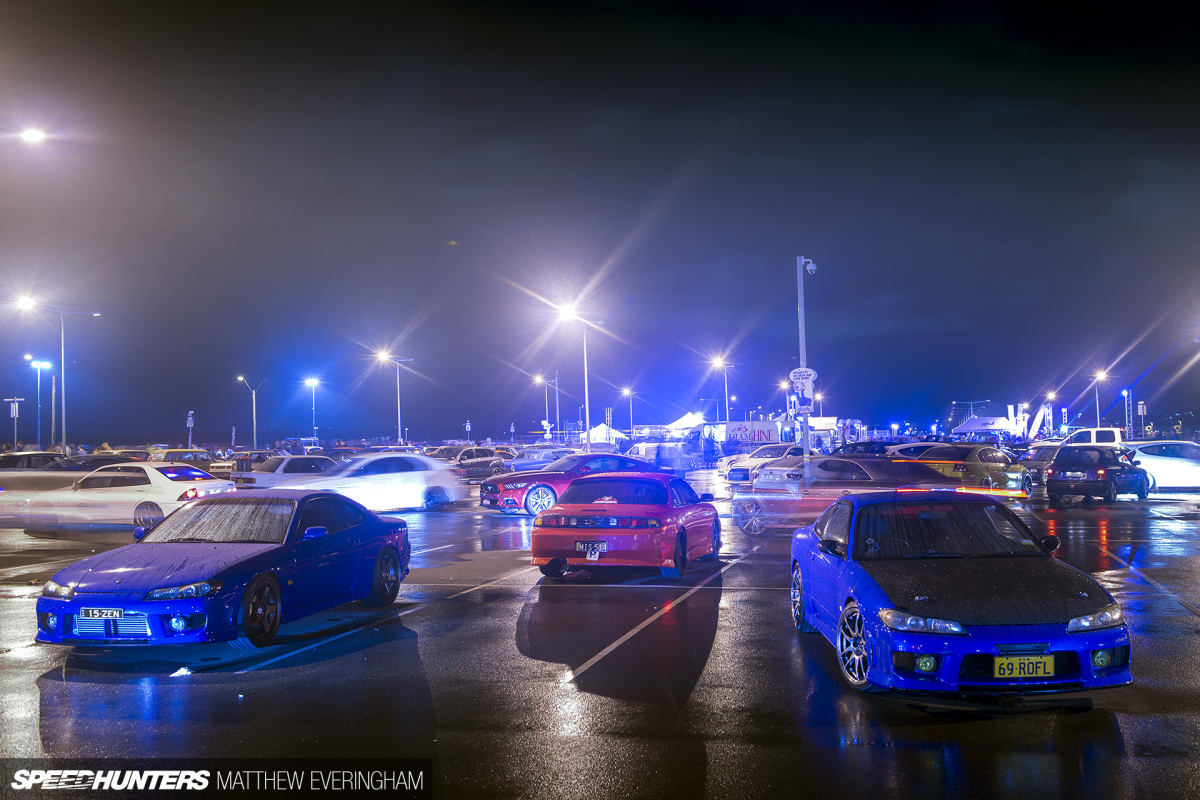 The new name is a perfect fit (damn, I'm funny). While the show began life as essentially a well-planned carpark meet, it now bears more resemblance to a well-staged music festival complete with light shows, regular DJ sets, and of course a custom built main stage for the real stars of the show – the cars. It's unlike any other car show in the country.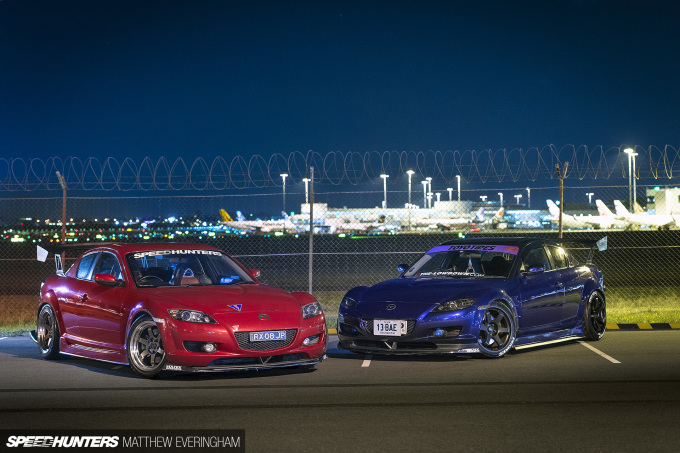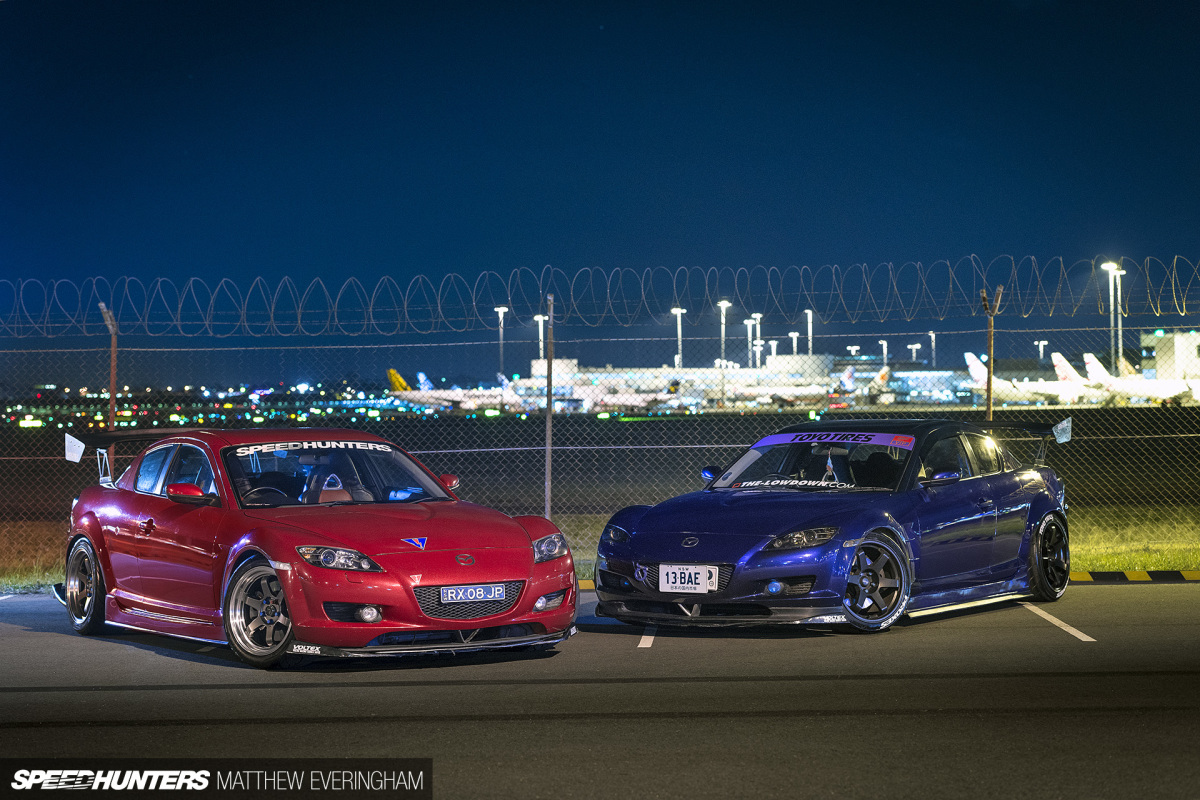 The unique location was further enhanced by Fitted's strong production value; the event looked more like a movie set than a car festival. Just a single barbed wire fence separated the show from Sydney Airport's international runways.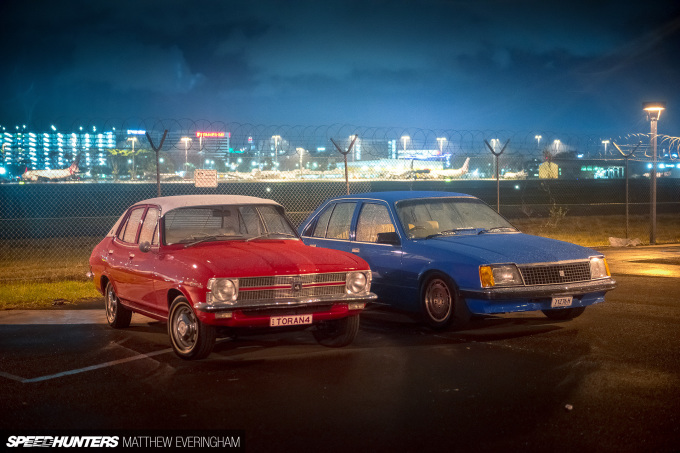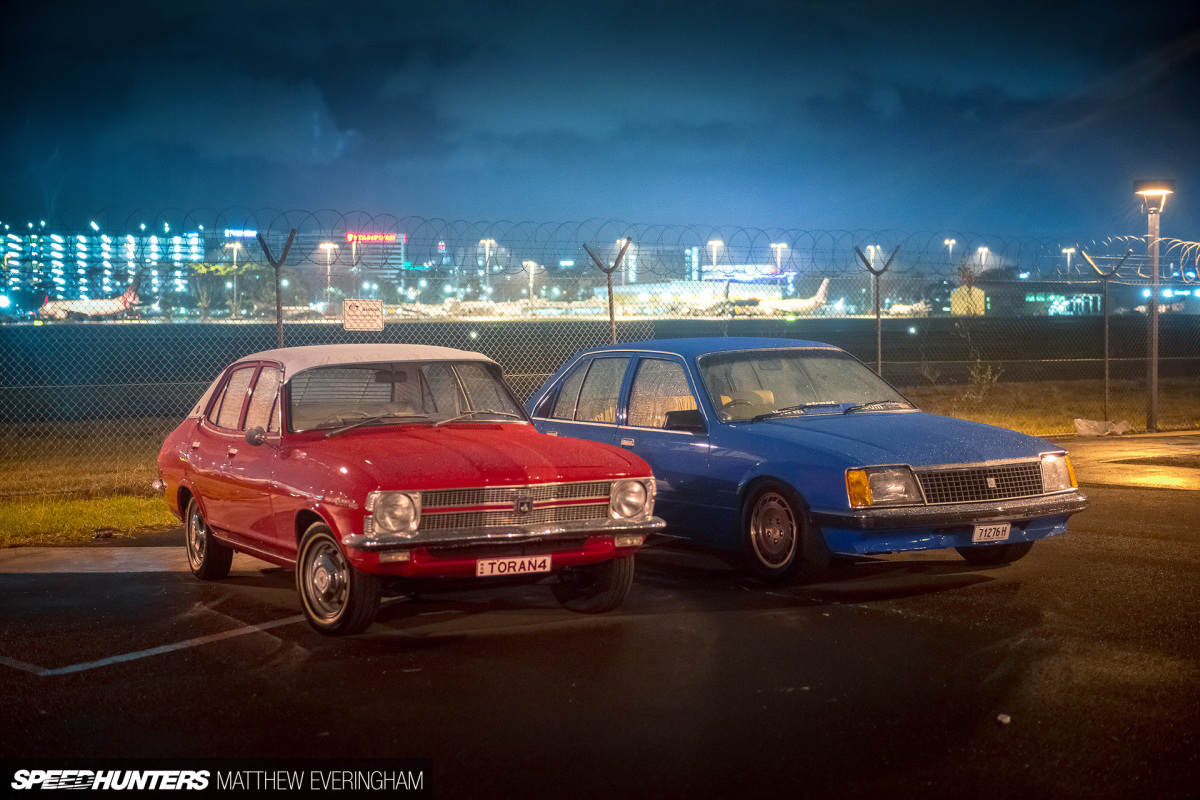 Having aircraft taxiing, landing and launching less than a quarter-mile from the show was certainly a new experience for me. It also made for some potentially once-in-a-lifetime photo opportunities, and I wasn't the only one taking advantage of the setting. Proud owners beamed as wave after wave of enthusiastic car photographers did their best to capitalize on the situation.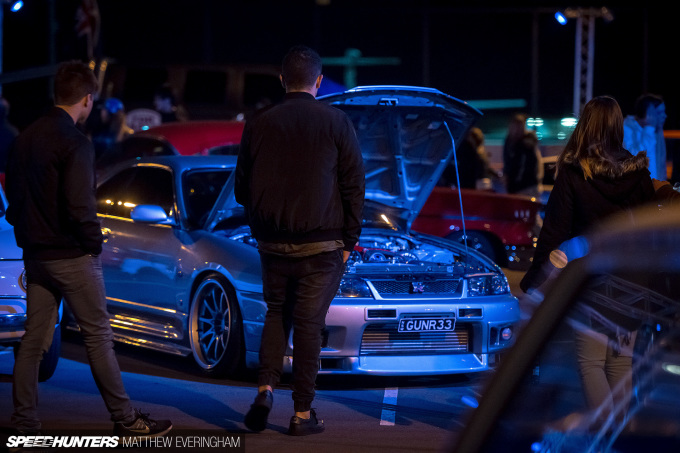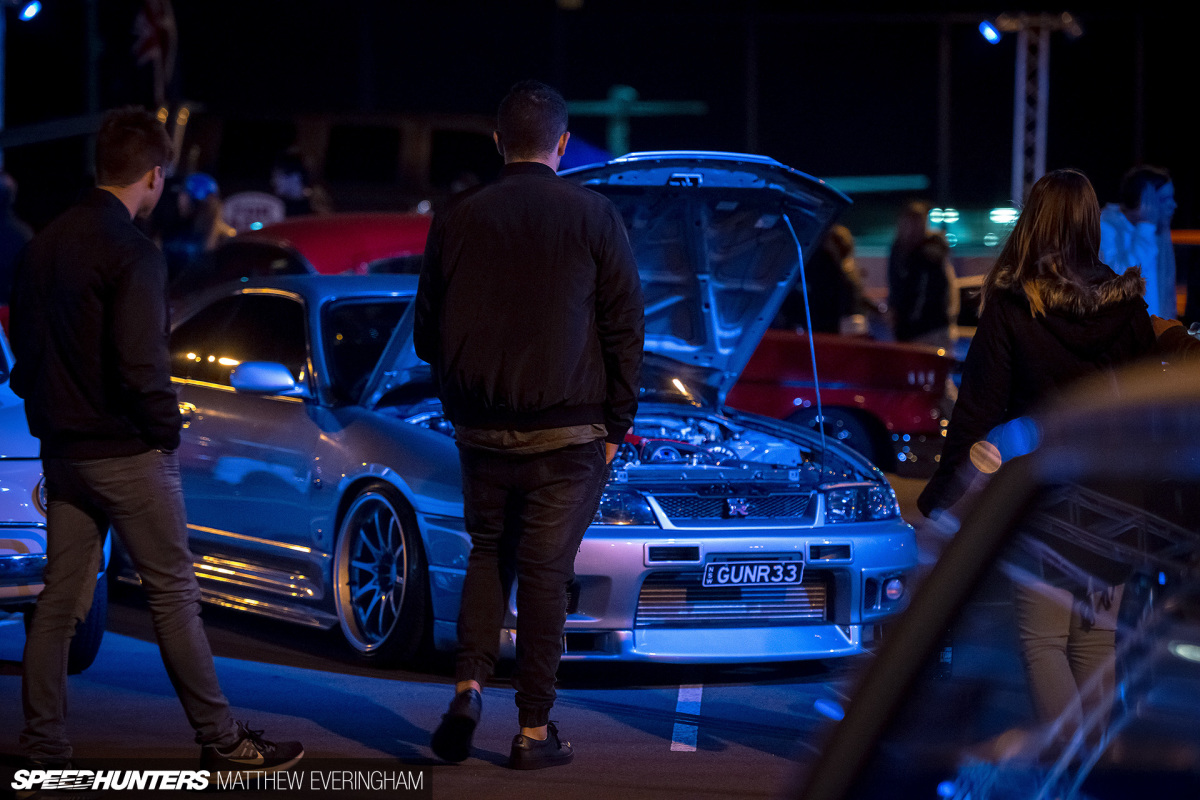 I felt like an extra walking through a movie scene, but the general vibe of the audience inside the gates was still very chilled and extremely friendly. No doubt the extra attention to presentation and the chance to drool over different styles of builds created an additional level of excitement in the crowd.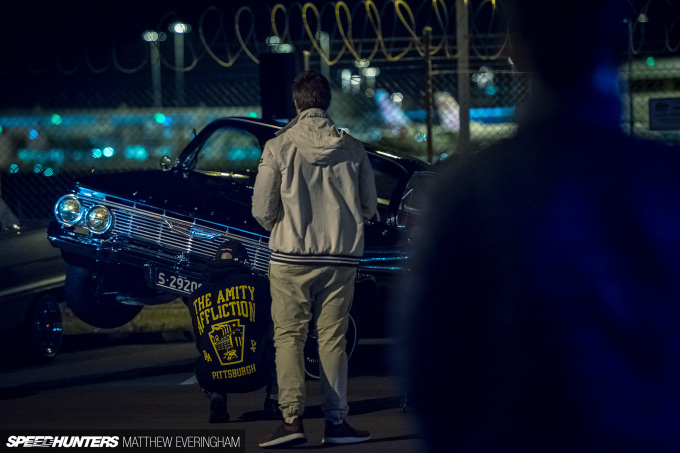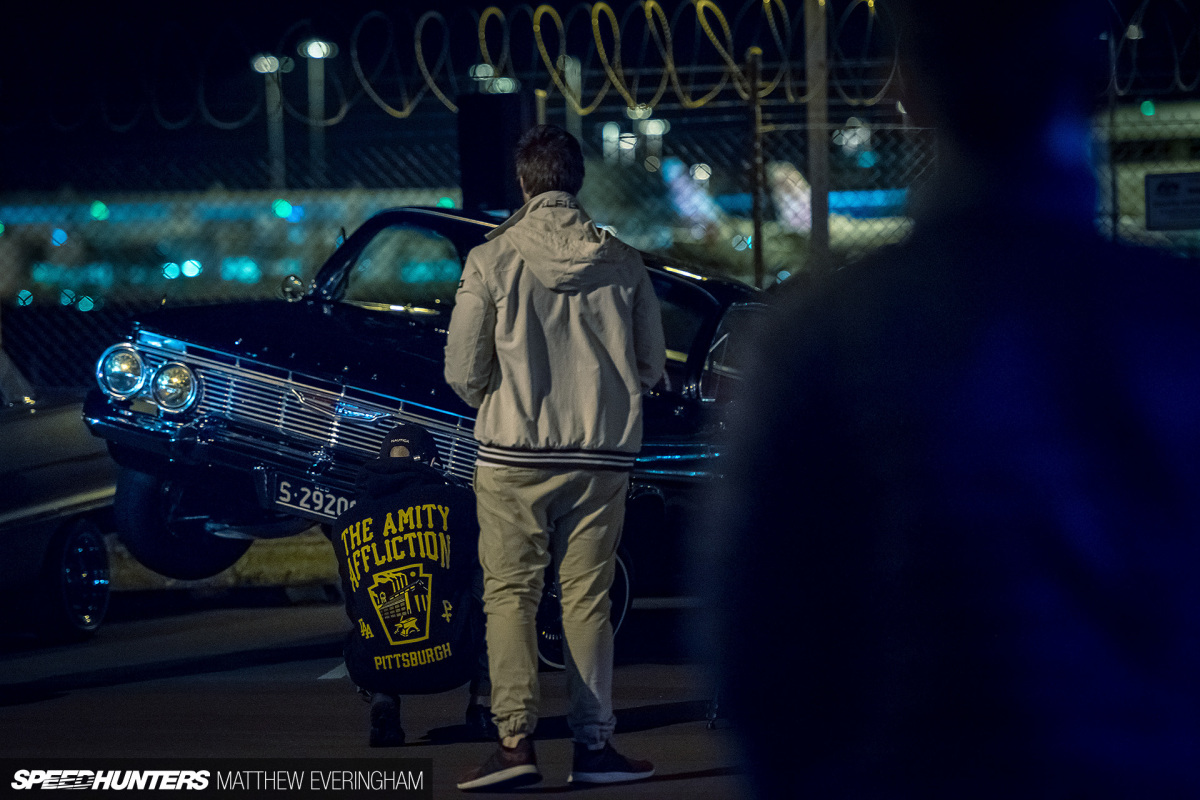 It all still felt very comfortable and familiar though; car owners and fans alike were both more than happy to stop for a quick chat.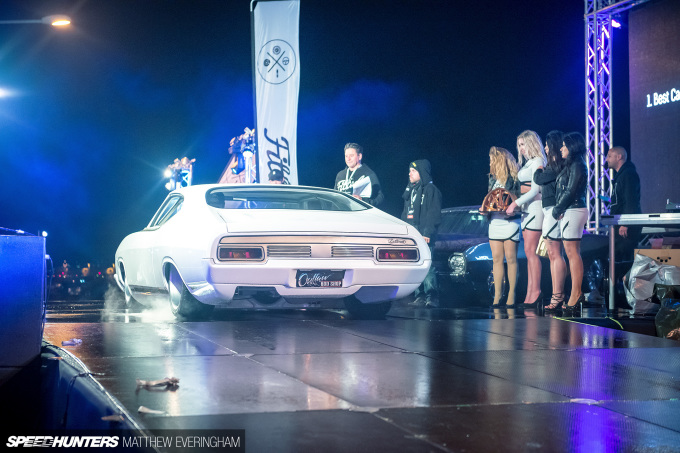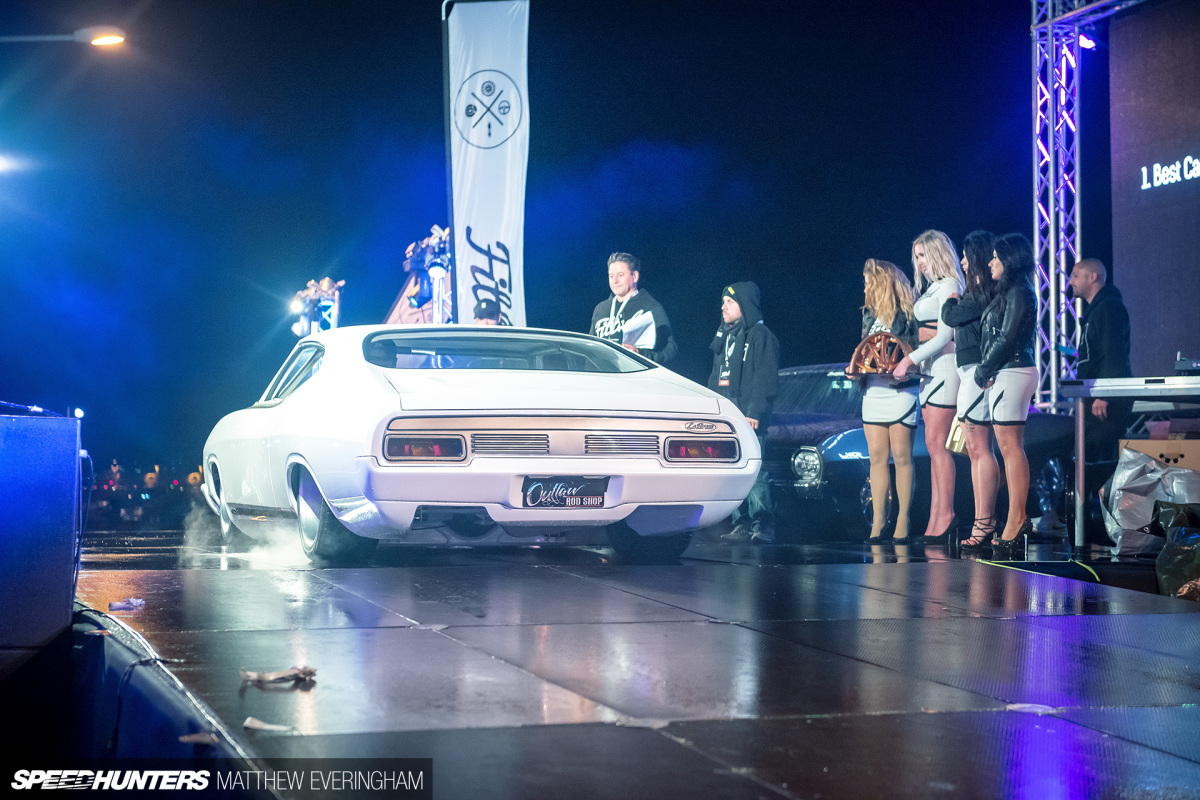 One owner we plan on chatting with soon is Chris Palazzo, whose completely custom, stroked 393ci V8 Ford XC Falcon coupe received the 'Most Valuable Car' award. Regular Speedhunters might recognize Chris's name from Paddy's coverage last year of the King Kong Cuda and the Outlaw Rod Shop.
Rain, Rain, Go Away
I wasn't sure how big of a turnout to expect. Fitted Festival was originally slated to happen months ago, way back in April, but a week or two before the original date the wider region was pummelled by a severe and unexpected storm system that damaged hundreds of millions of dollars worth of property with no warning at all. In the following weeks, the Australian government was quick to issue severe weather warnings for absolutely anything other than a perfect blue sky.
Not only was the original Fitted date postponed due to incoming storms and weather warnings, but the follow-up date was also delayed for the same reason. Talk about bad luck. Ironically, both of those postponed dates ended up being somewhat dry as the storms mostly blew out to sea.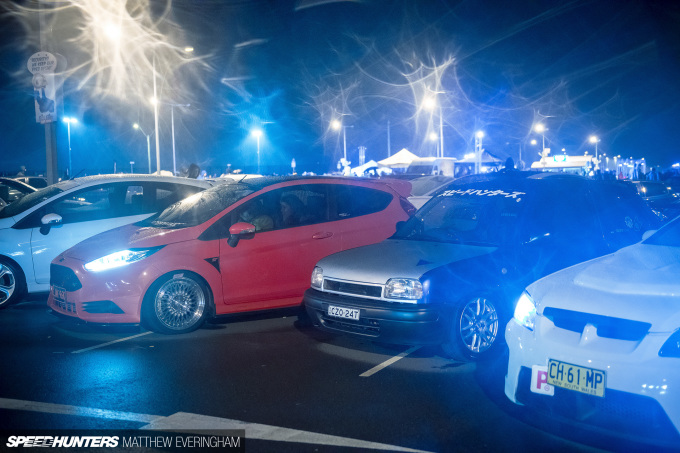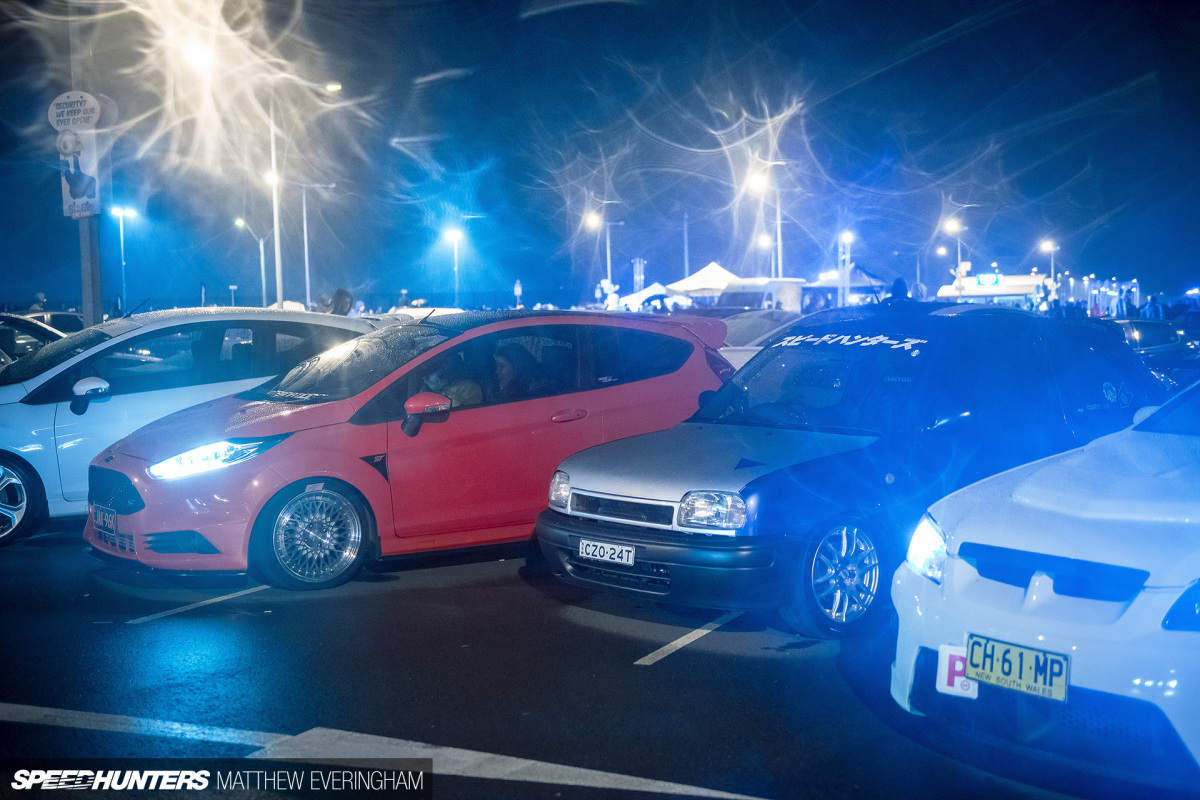 The third date was set, and again the weather threatened to spoil all the fun. While there were no severe warnings present this time around, the day was marred with patchy rain, but nothing substantial enough to delay Fitted Festival's third attempt.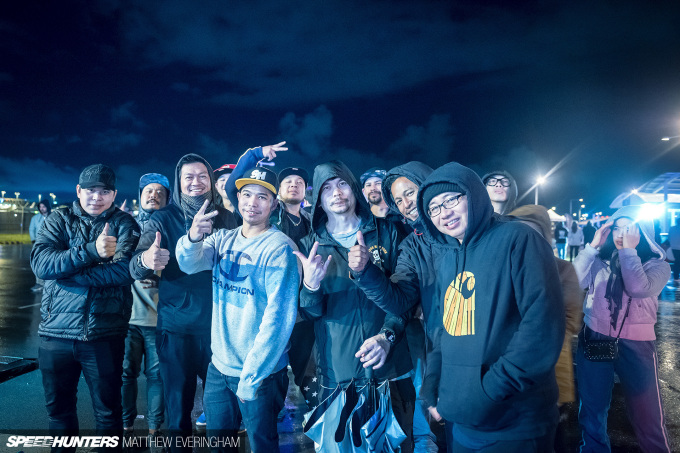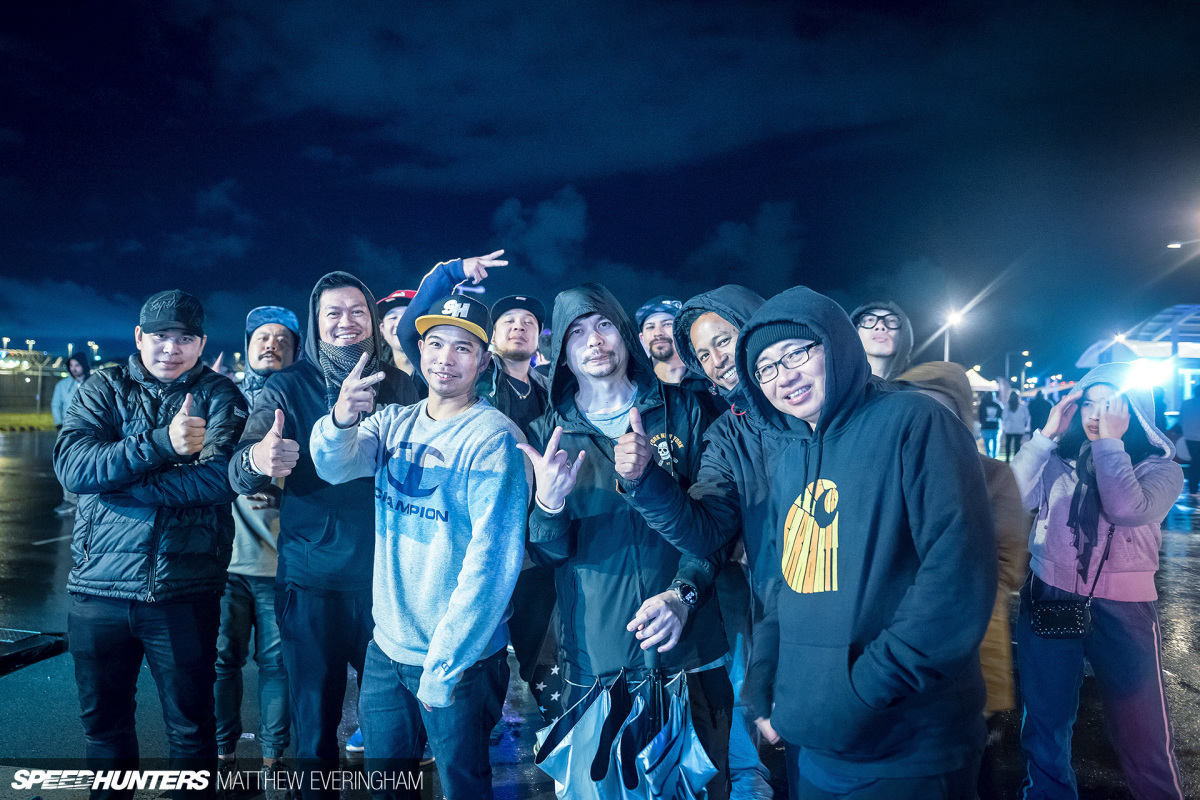 Ultimately, the looming rain and delays had minimal effect on fans and drivers planning to show up. In fact, there were record numbers of both.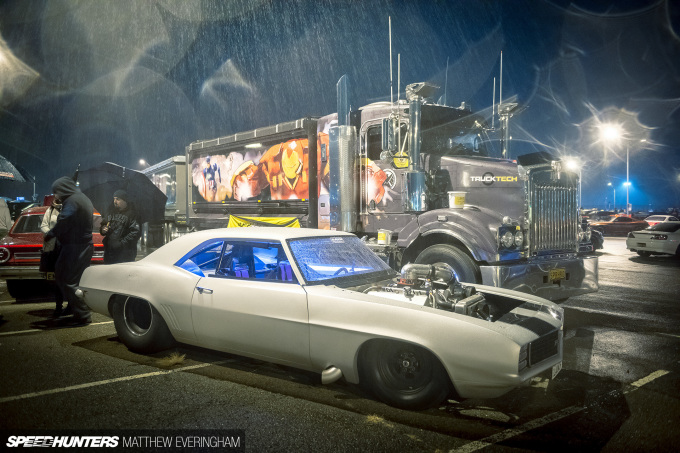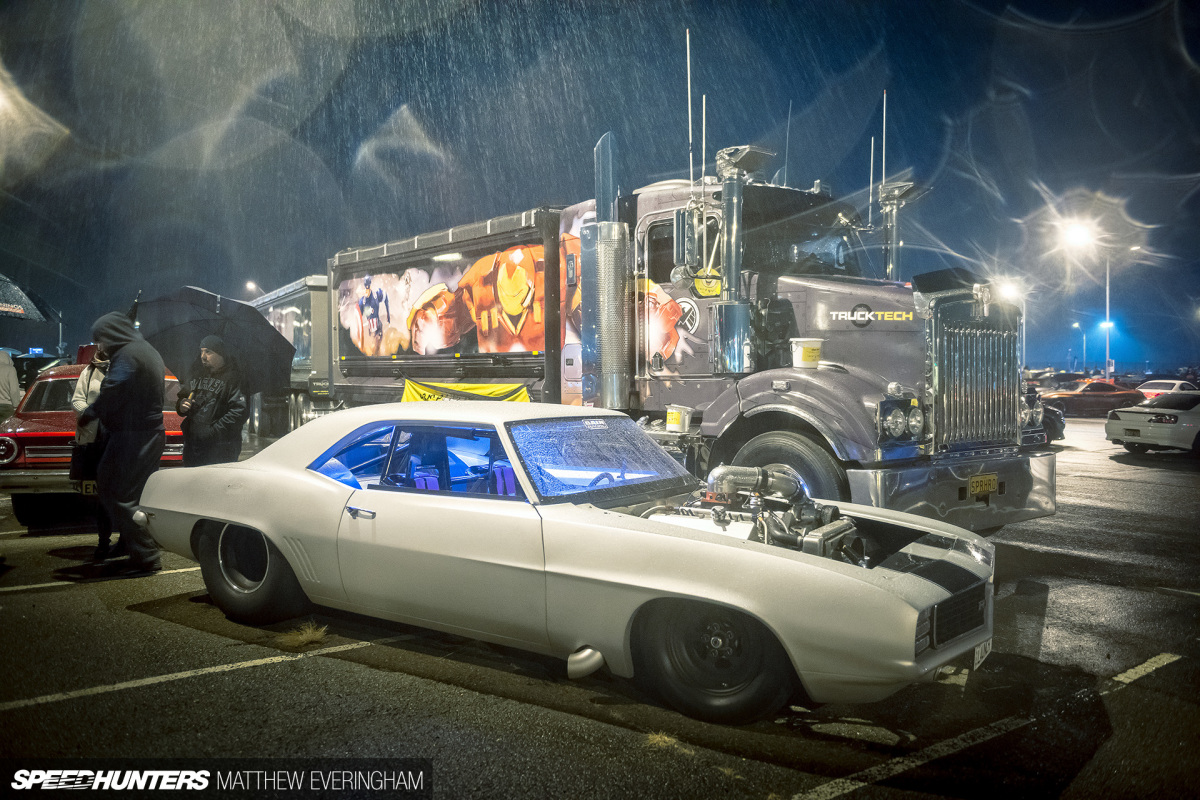 For the most part, Fitted remained dry. It wasn't until towards the end of the evening until the dark sky acted on its threats and bucketed down on the show. The rain was heavy, intense and short. I've got hand it to both the fans and organizers though, because the award ceremony continued uninterrupted.
Those that remained until after the storms passed were treated to an unexpected and incredible sight. Did you think the cars on display already looked amazing?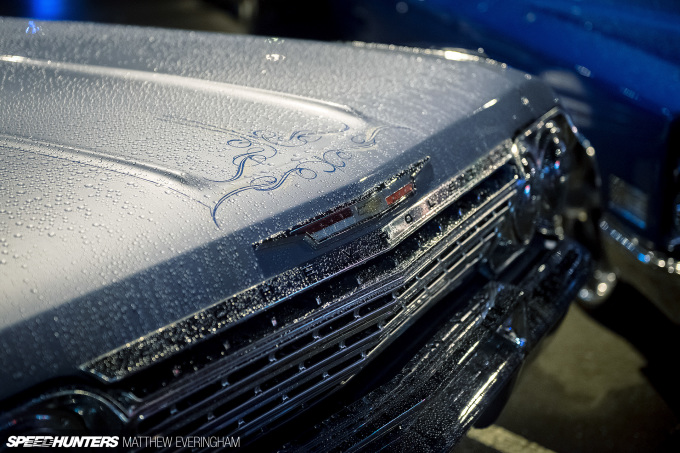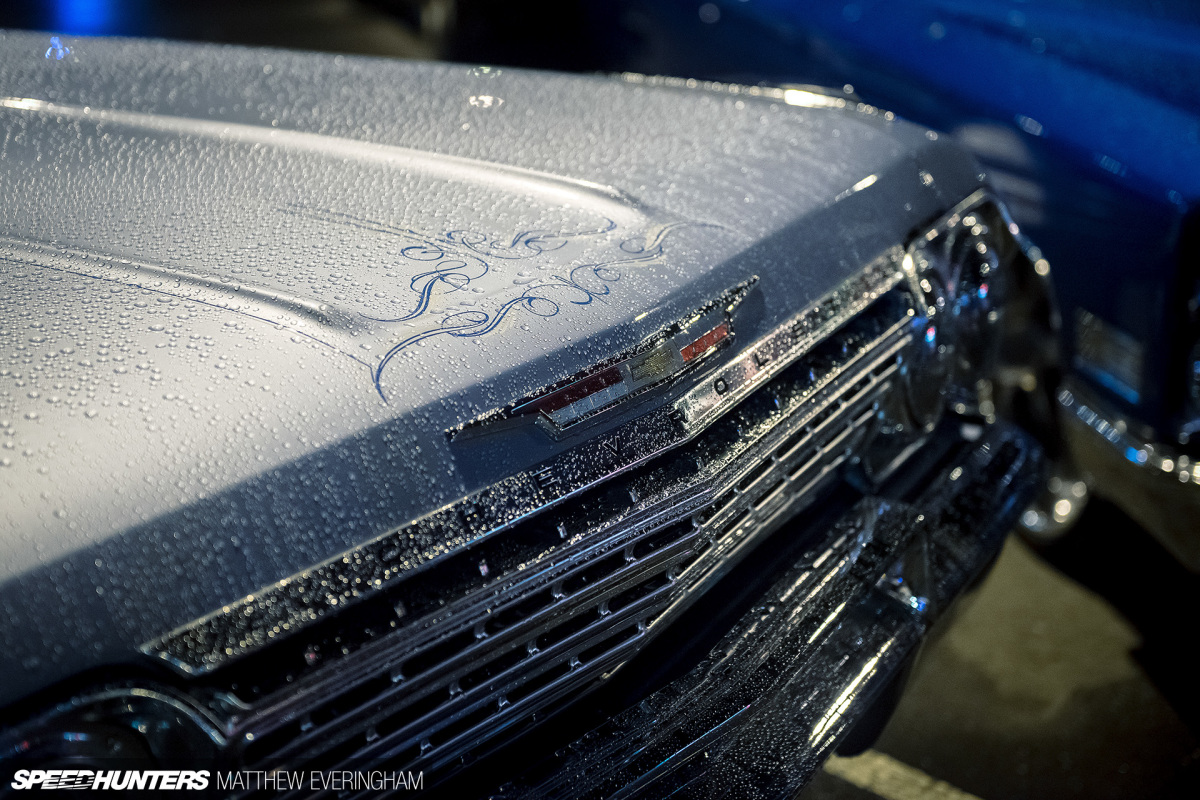 Nothing looks as amazing as wet, glossy paint, or chrome dripping in water. Countless of beads of rainwater twinkled as the lights of the show danced across panels of wet, perfect paint.
Colorful reflections formed on the wet asphalt and pools of color created the illusion of cars and roads merging as one. Rain and mist mixed the headlamps and spotlights, creating brightly colored halos everywhere you looked. The best way I can describe it is only to say it was beautiful.
Promoting Diversity
Aside from the world famous parking areas of Tokyo or the insanity that is Gatebil, few places display the breadth of the tuning scene like Fitted Festival.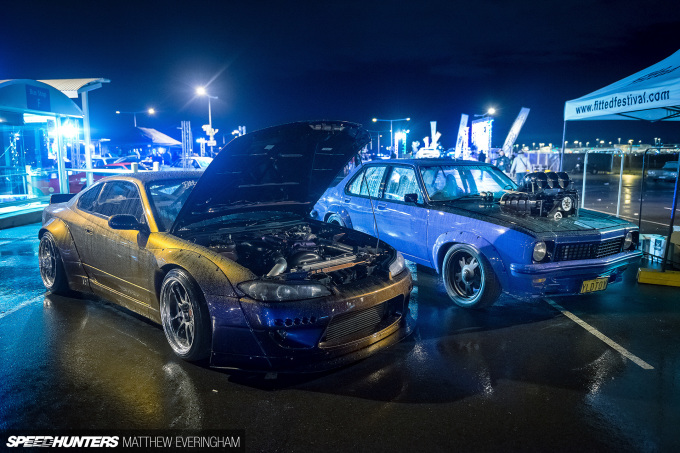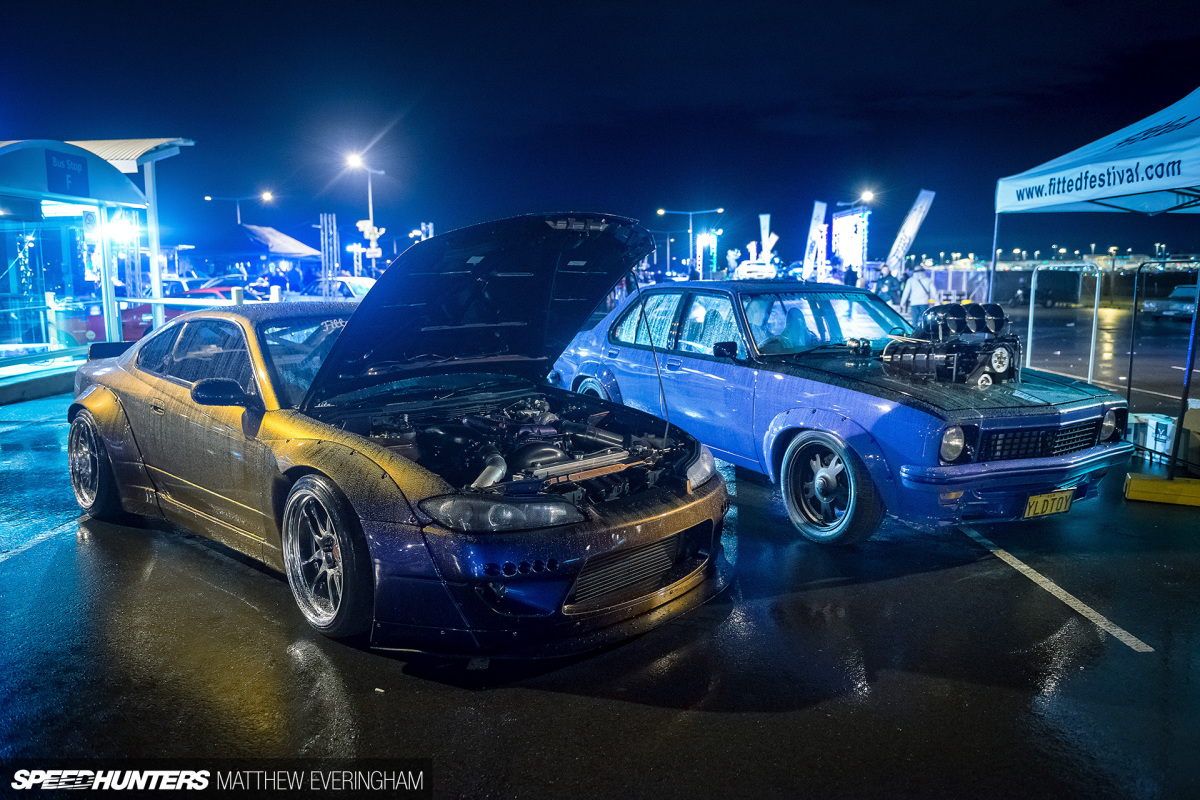 This wide-body S15 Nissan Silvia and Australian-built Holden Torana SL/R (packed with close to 1000hp) couldn't be more different in heritage, style or application. Under usual circumstances, the owners of these two machines would probably never have crossed paths.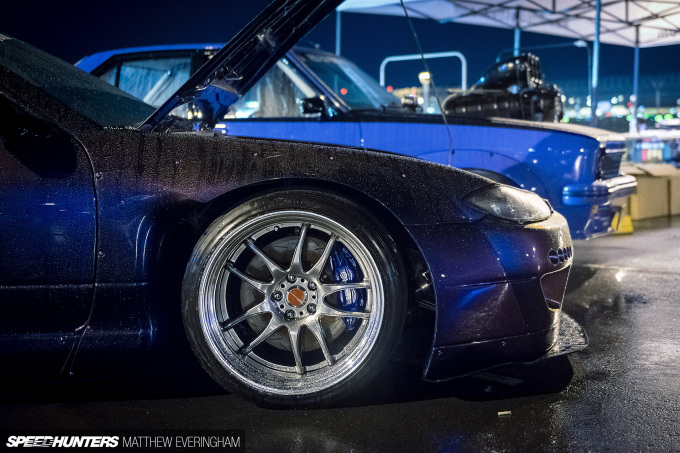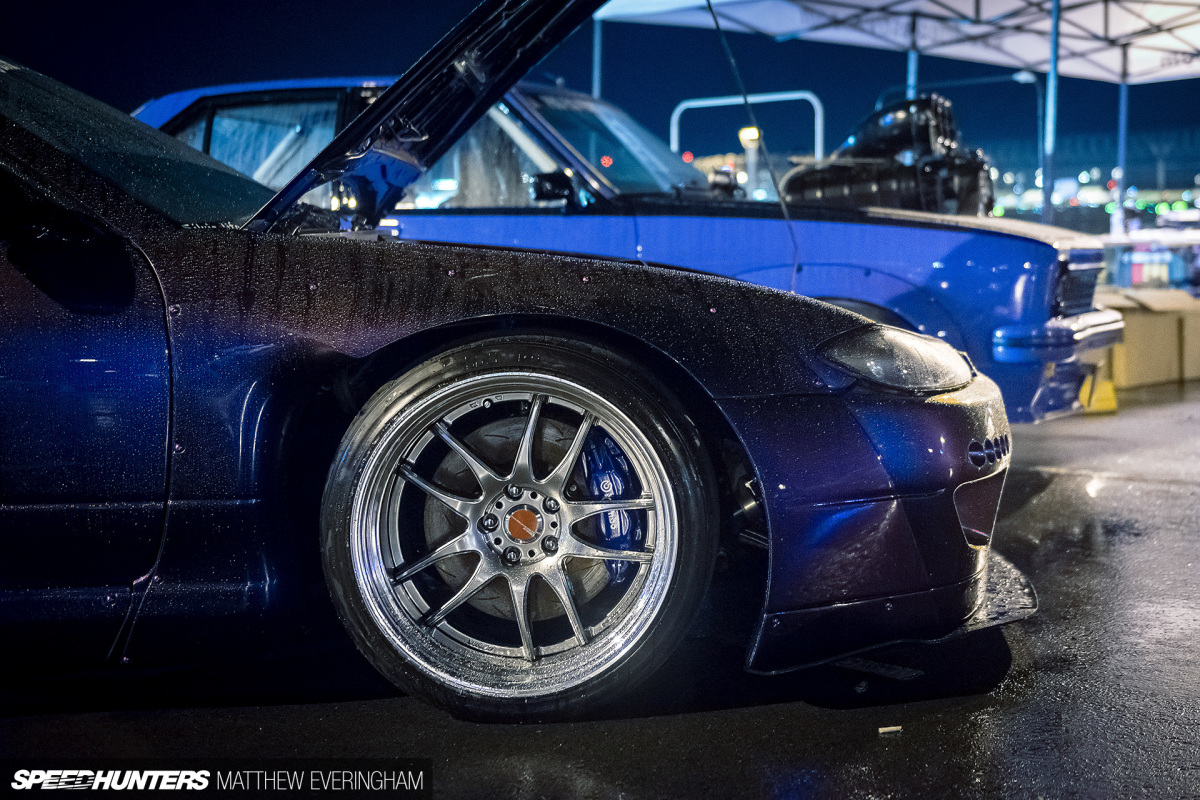 I'd like to imagine that these guys stopped, checked out each other's builds and had a chat, sharing build tales and knowledge, and hopefully planting the seed for what could come next. Something that crosses boundaries and throws the status quo out the window.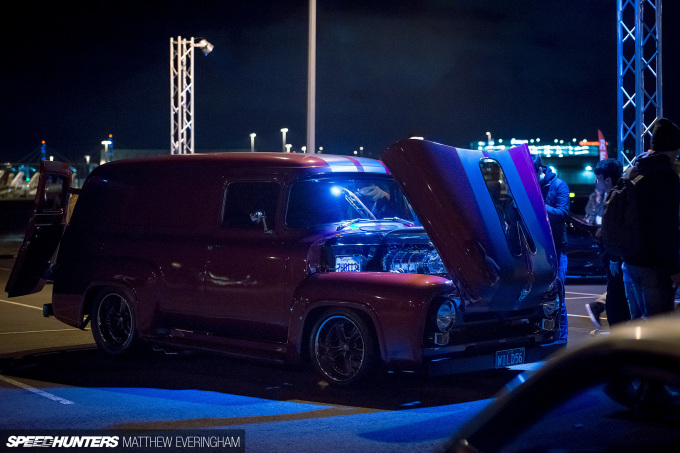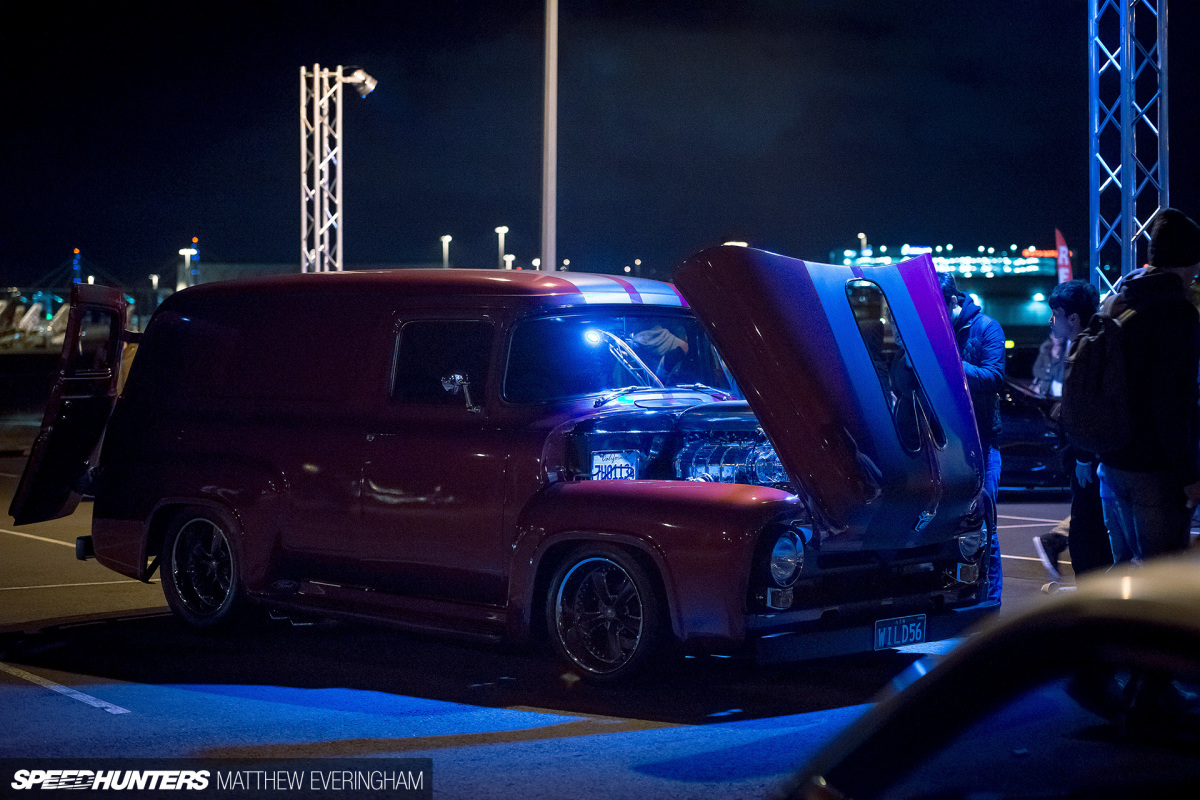 Amongst the cars on show, a few rides were hand-picked for future features. I've curated a selection based on the very same philosophy that makes Fitted Festival shine: I'll be aiming to showcase a wide and more eclectic snapshot of the quality builds on Australia's East Coast. Feel free to trawl the Cutting Room Floor chapter below for some hints.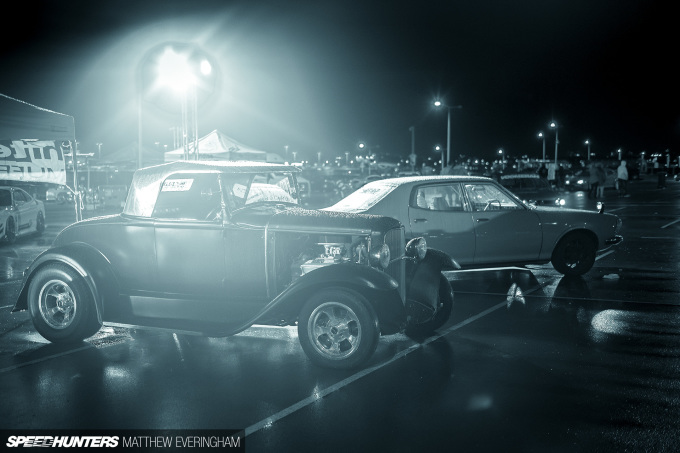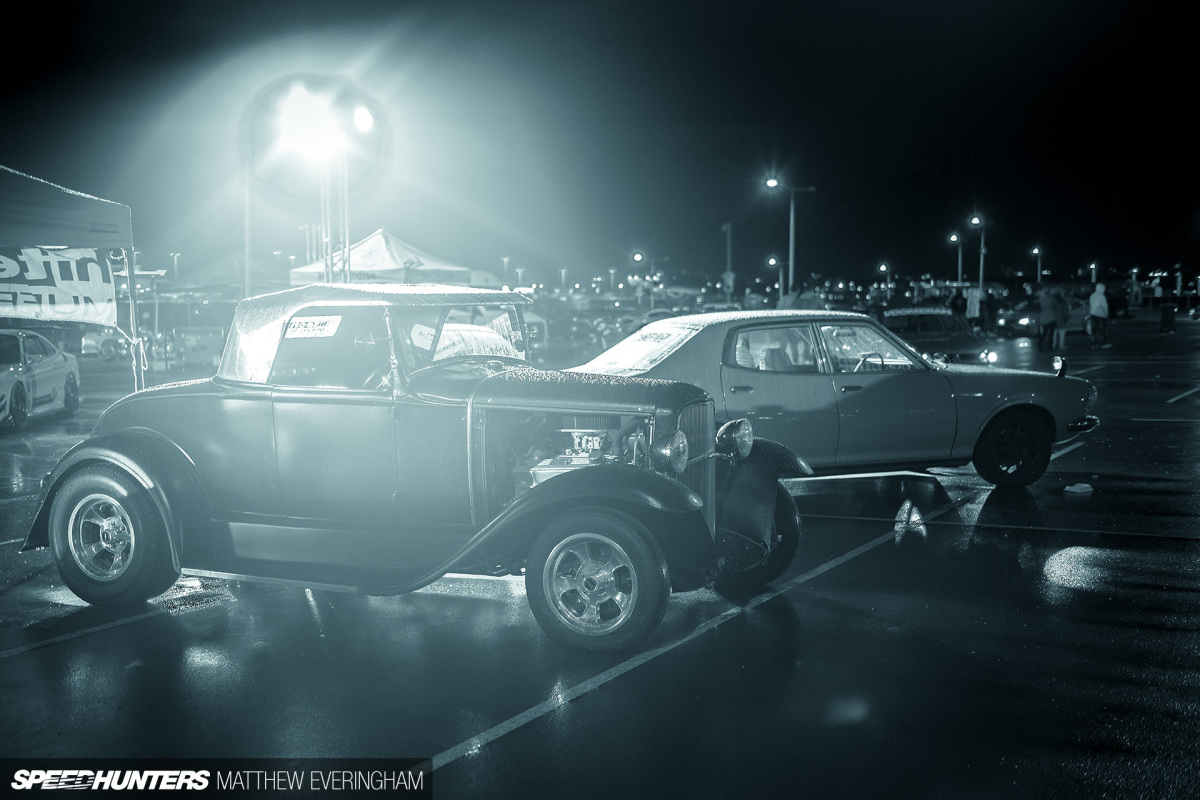 Diversity has been a buzz word mercilessly bandied across the media the past few years, at least here in Australia. You're probably sick of hearing the term, but stay with me for a second. Apply it to our world and just imagine what could be possible if the scene united more than once or twice a year…
Matthew Everingham
Instagram: matthew_everingham
matt@mattheweveringham.com
More stories from Australia on Speedhunters
Cutting Room Floor