A Relaxing Morning
Few sounds satisfy me like the deep, throaty growl of Nissan's legendary inline six cylinder RB-series engine.
Over the years, I've developed an uncanny ability to recognize the unmistakable note of an RB engine from over 20 city blocks away. I didn't have to strain my ears on my latest Speedhunting adventure though – I was surrounded RB goodness.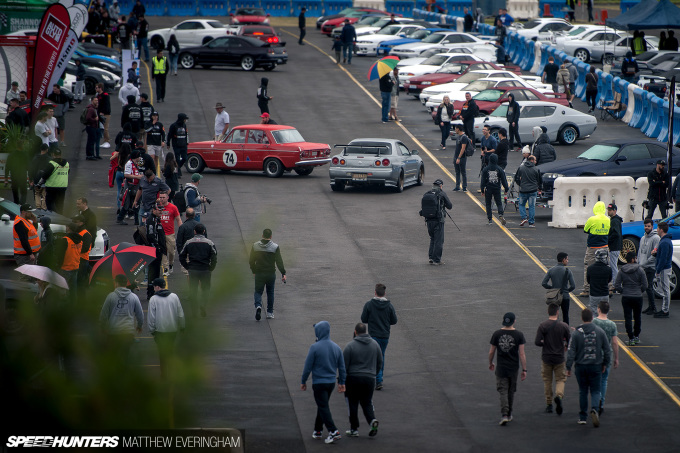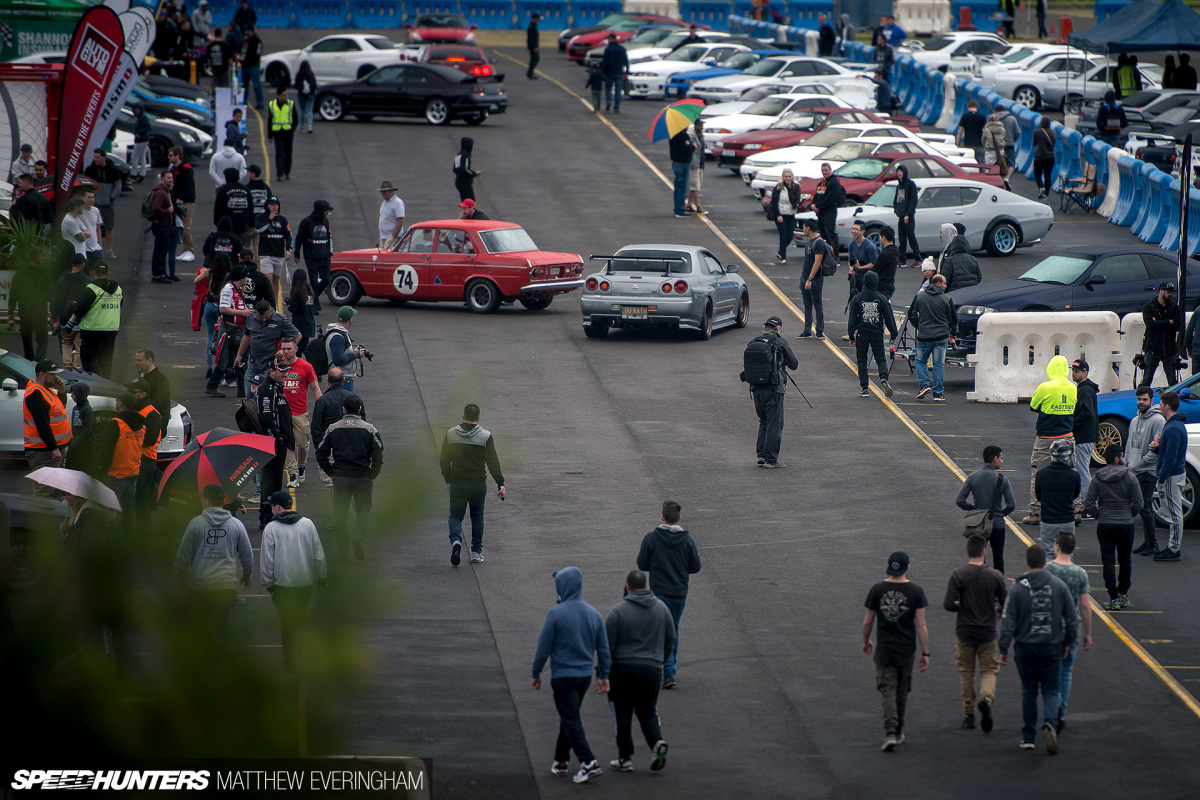 The cacophony made by over 200 Nissan GT-Rs from all eras provided the day's soundtrack. While the RB26 headlined the show, Nissan's classic L-series and the R35's current VR38 played strong support roles.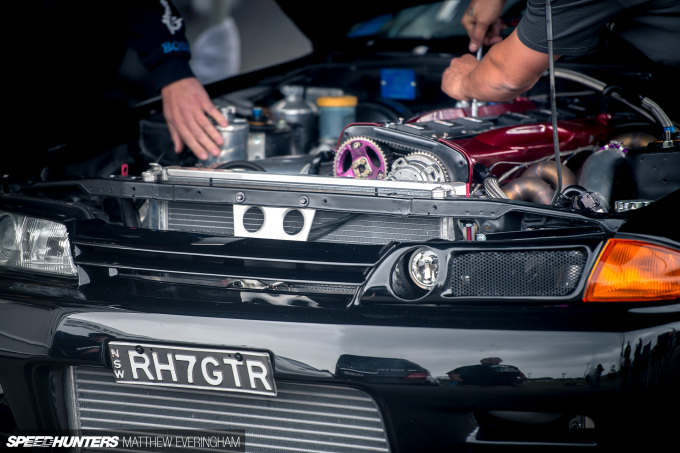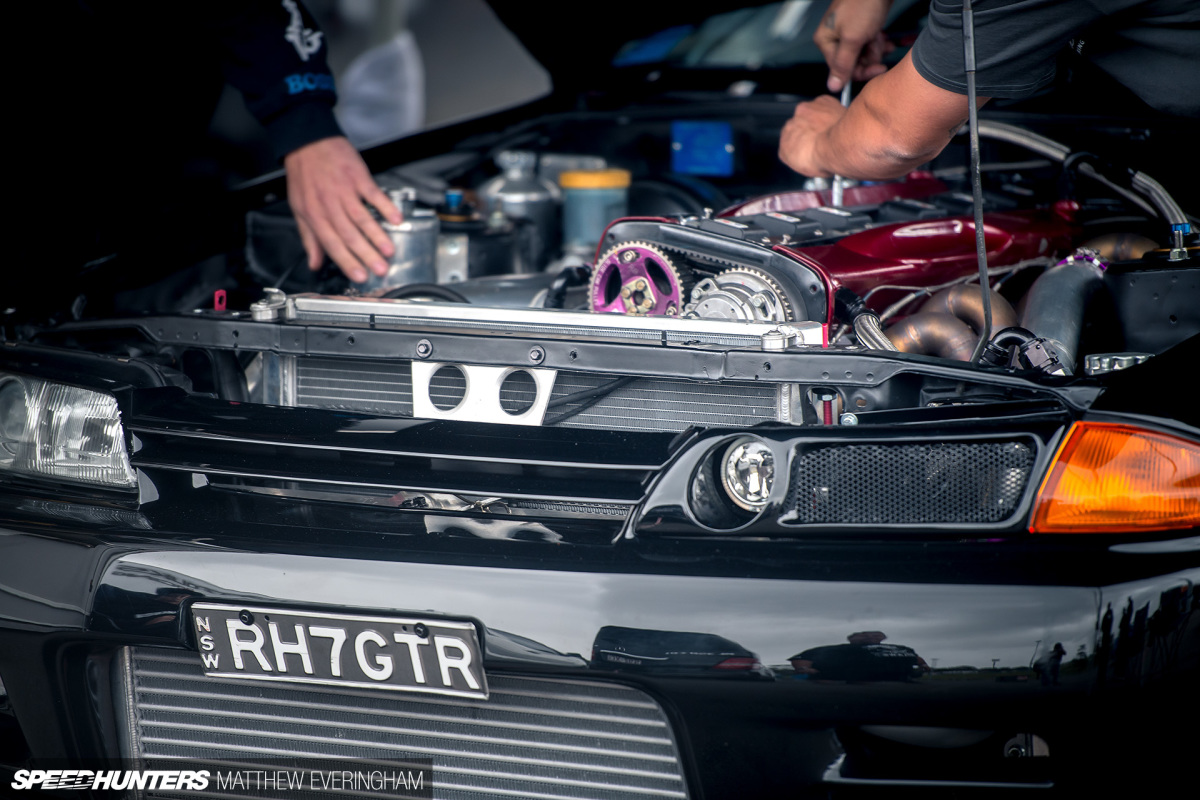 The squad, gang or whatever a large group of GT-Rs should be referred to had made their descent upon Sydney Dragway for the 2017 Nitto Performance Engineering Australian GT-R Festival. Sure, the 'Machina Magica' Show and Shine was a significant element of the festival, but from 1:00pm the dragstrip was opened up, and the assembled crowd had the opportunity to see and hear the majority of cars in action.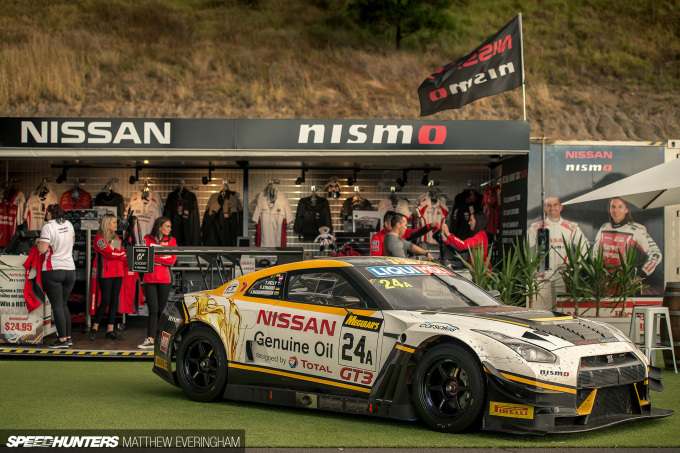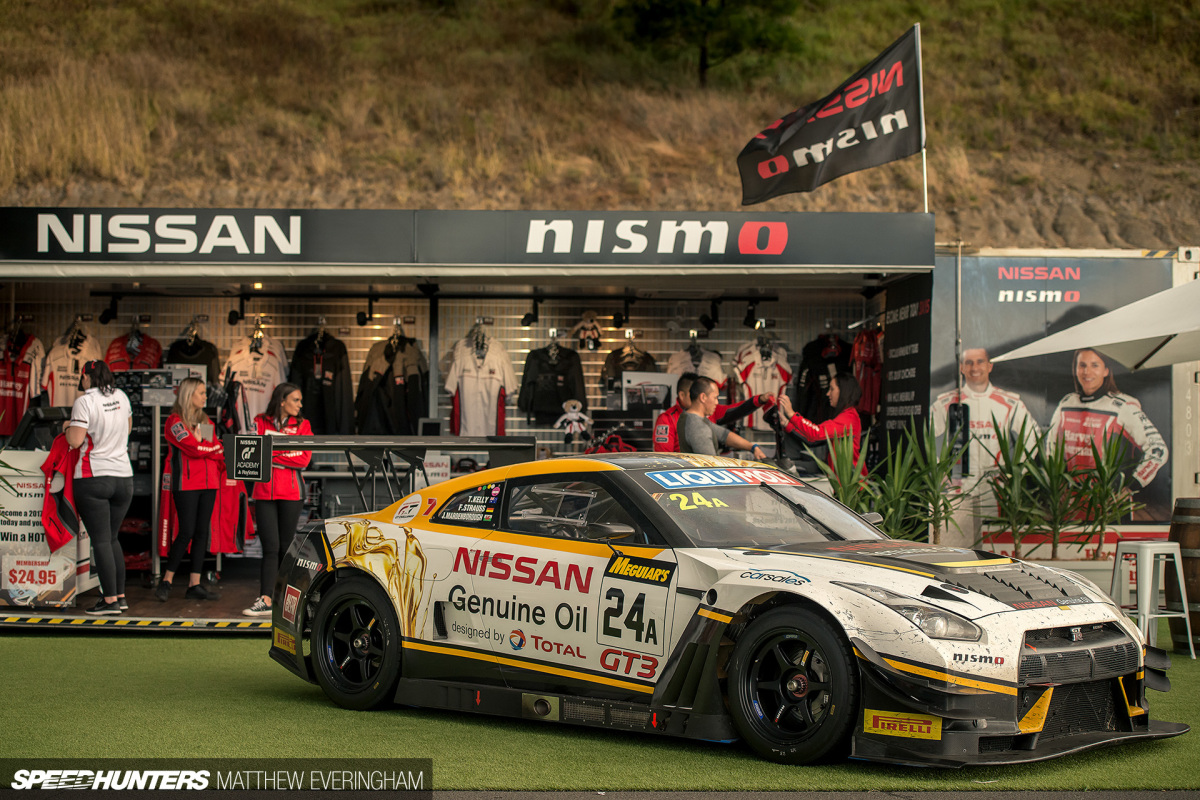 2017 was only the event's second year running and the first to have official support from Nissan Australia and also Nismo, who had a GT3 GT-R on display. The car was still covered dust and rubber from its last race, which was pretty cool; I much prefer the 'driven' look to showroom clean on a race car. It's great to see such a big player in Australian motorsport connecting directly with their fans. The festival is organized and run by the team at Motive DVD and started as something of a hobby event that has since snowballed with the momentum and enthusiasm that Australians have for Nissan's supercar.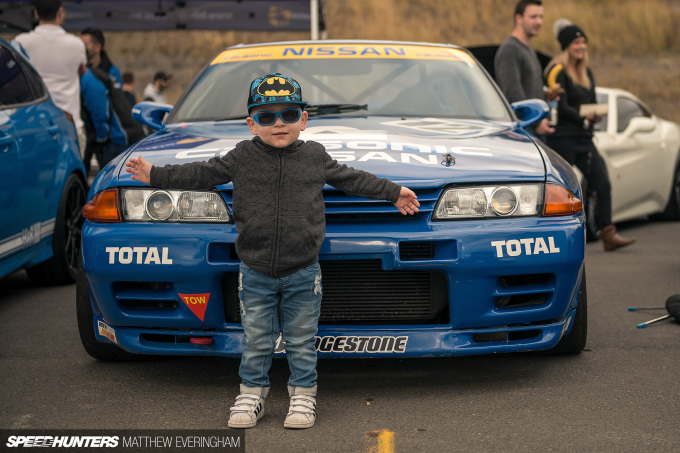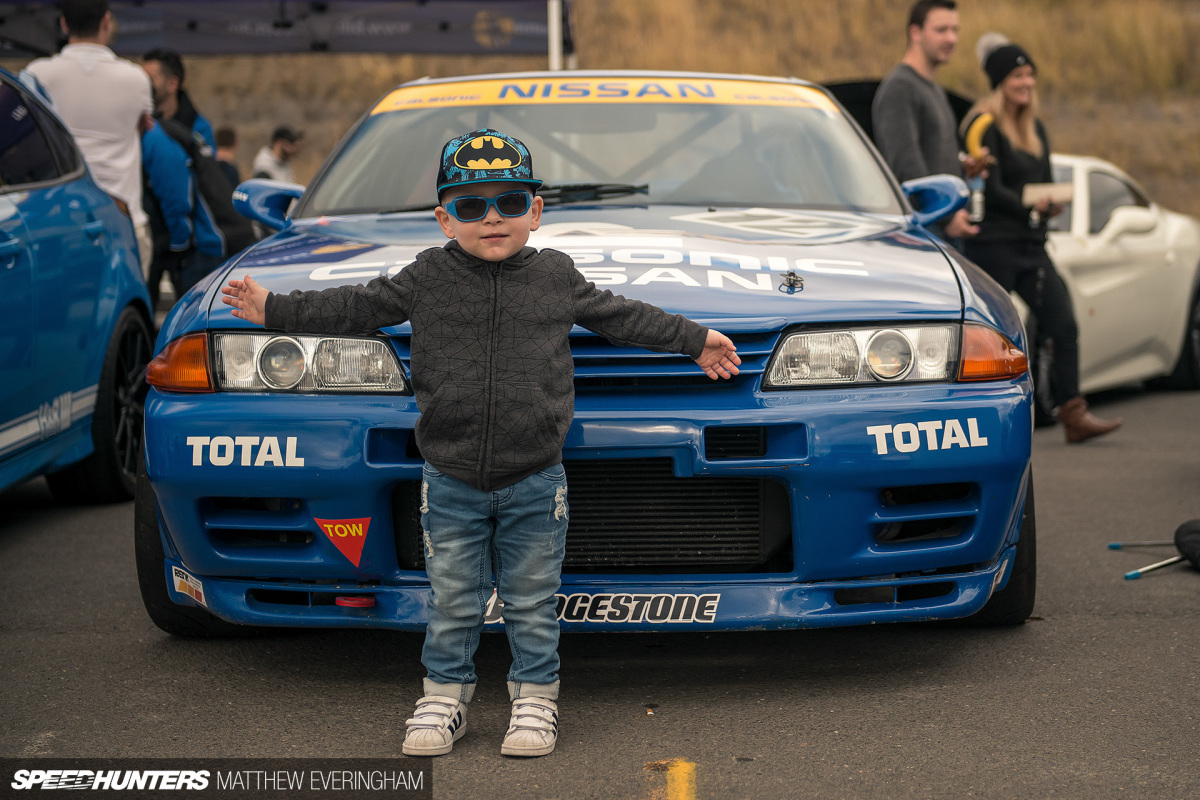 If you've been following my work, you may have cottoned on to me being something of a GT-R fan myself. Contrast to the usual running and gunning that is Speedhunting, I spent the first half of the morning at the festival relaxing with my family, doing my very best to indoctrinate my young son to the cult of GT-R. The future is looking bright, although it hasn't been much of a challenge.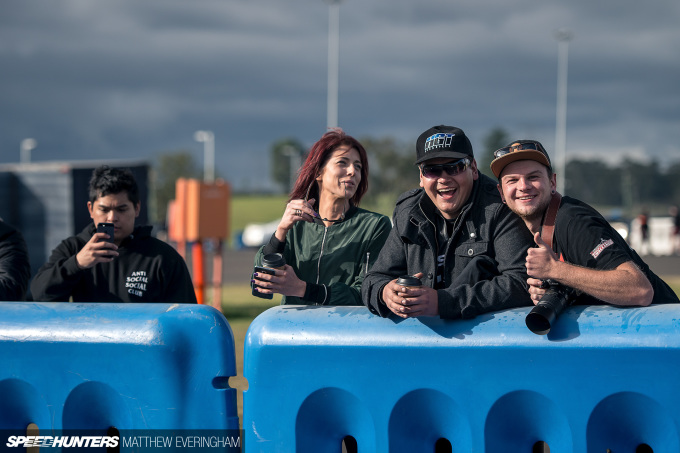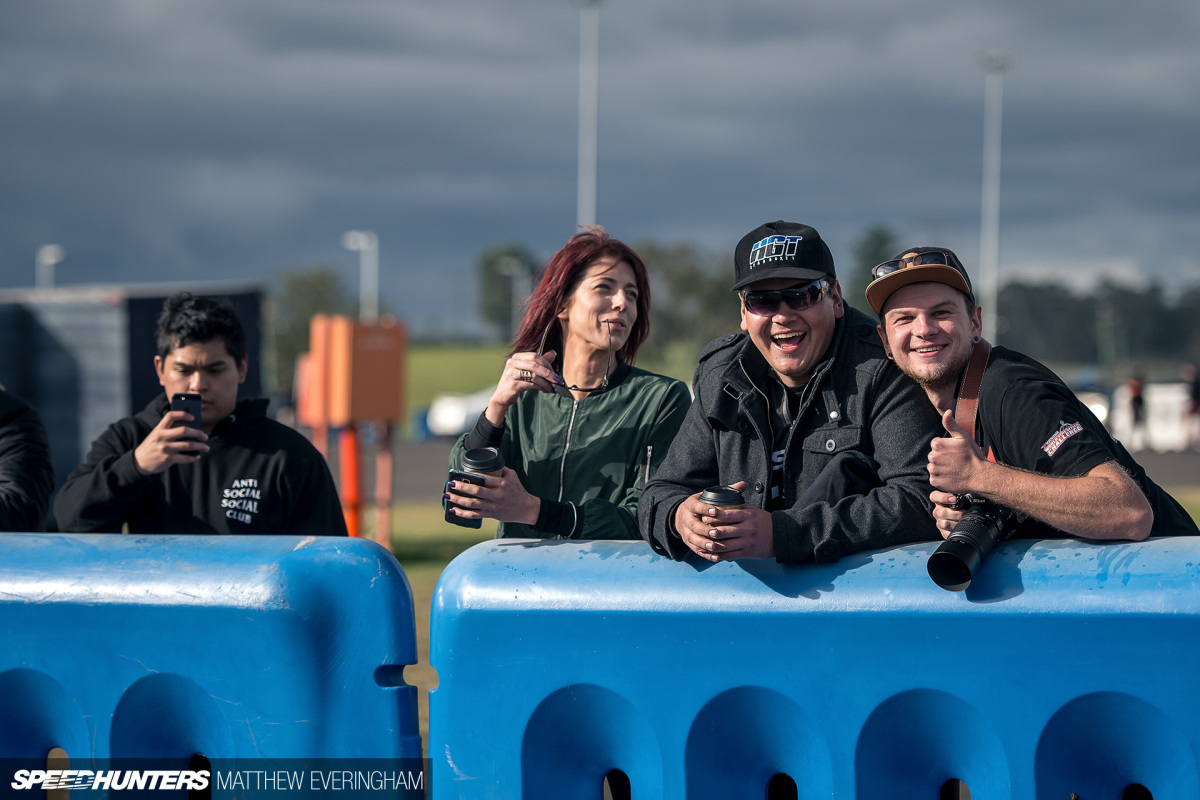 I'm usually running solo and hiding behind a lens when attending festivals and shows these days, but the slower morning was a nice change of pace and reminded me what these types of shows offer to groups of friends and families.
Getting Serious
When playtime was over, the first arduous task would involve me walking through a personal field of dreams, soaking up the details and differences between hundreds of variations of one of my favorite cars. It's a tough job, but someone has to do it.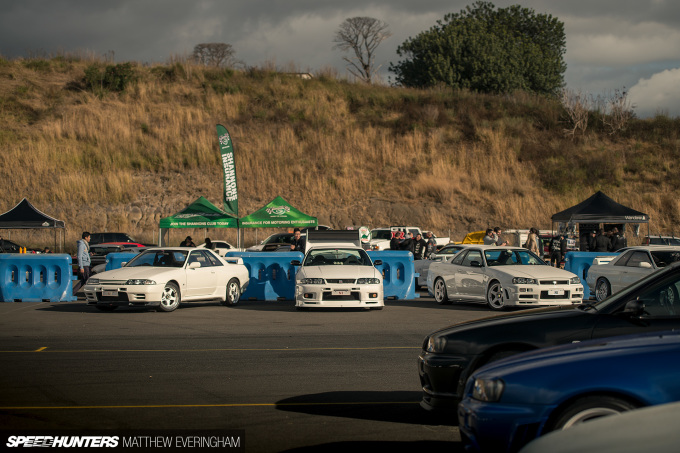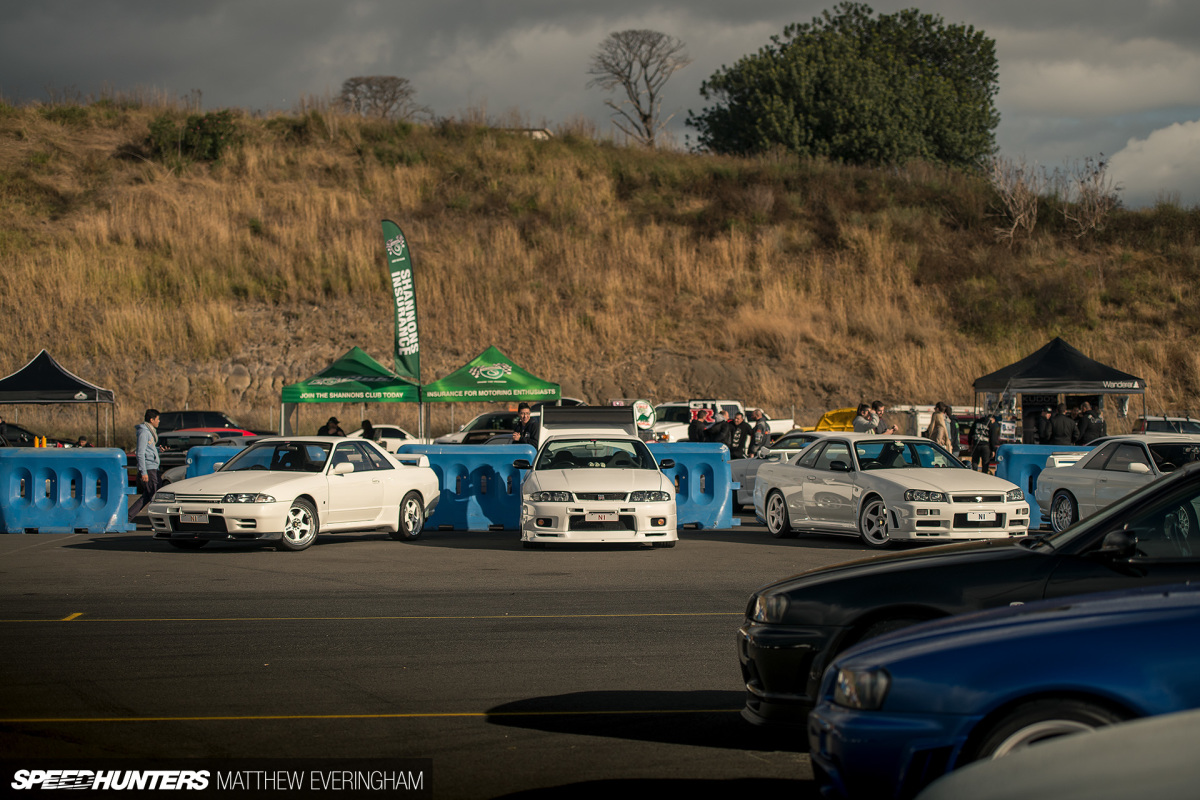 This trio of genuine Nismo N1 GT-Rs all belong to a local Skyline aficionado and ex-president of the largest Skyline club in the Southern Hemisphere, Skylines Australia. While I'd seen all three cars separately, this was the first time I'd have the opportunity to share the same space with them all at once. Speedhunters has been invited to spend some more time with the collection at a later date, too.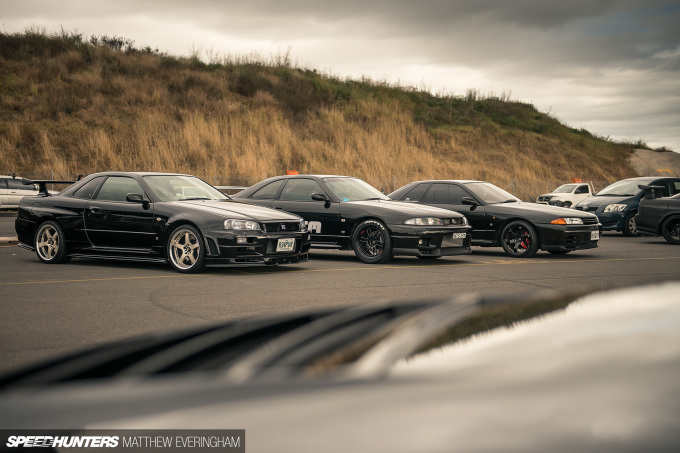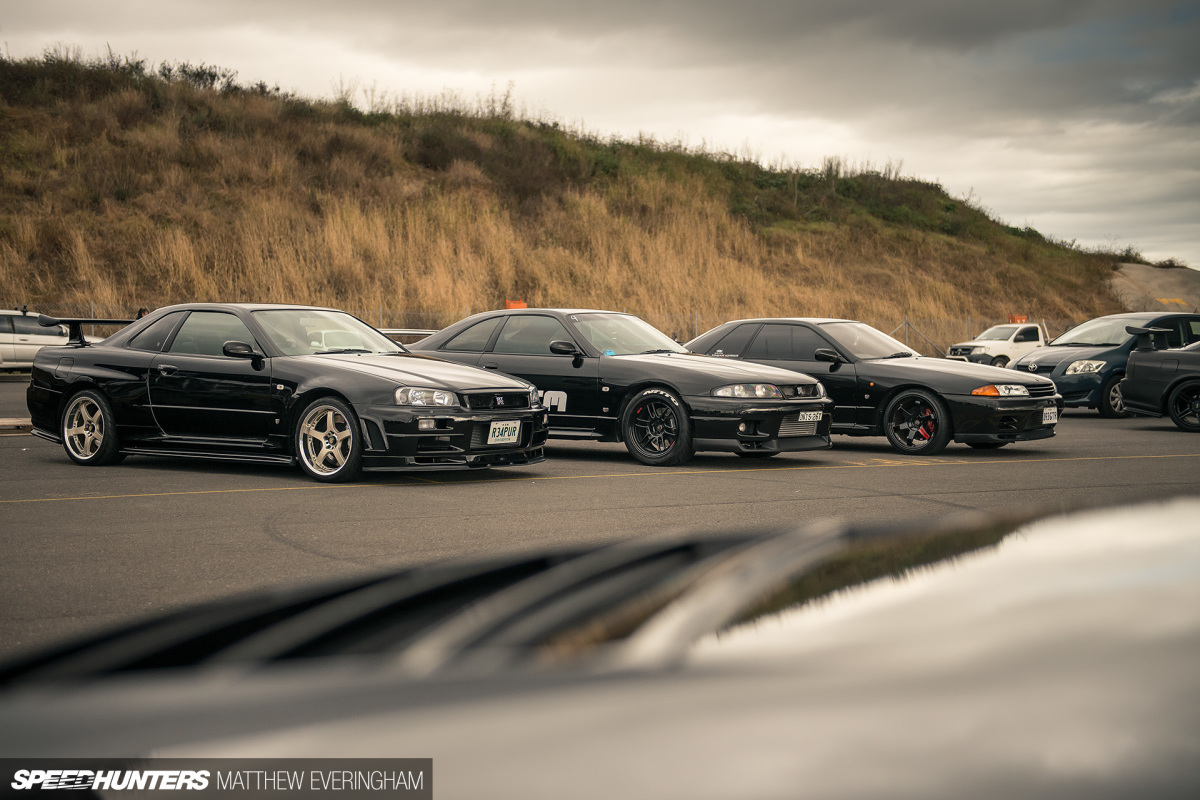 I used to own a black R32, but it never looked anywhere near as amazing as this gloss black family tree. I think everyone needs to own at least one black car in their lifetime, even if it's just to fully appreciate the hard work it takes to get one looking half as clean as these three beautiful examples.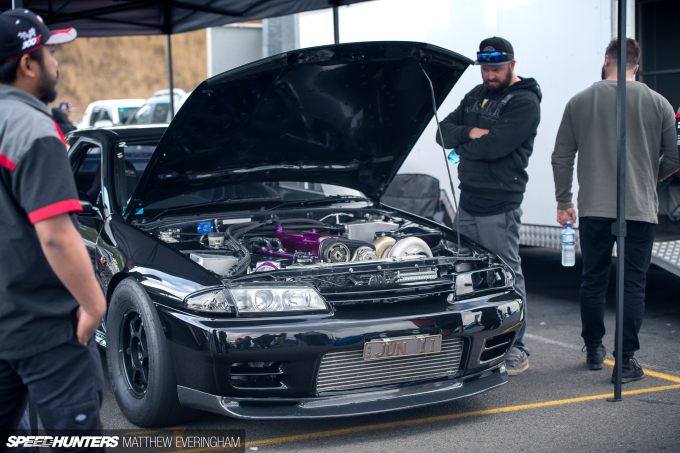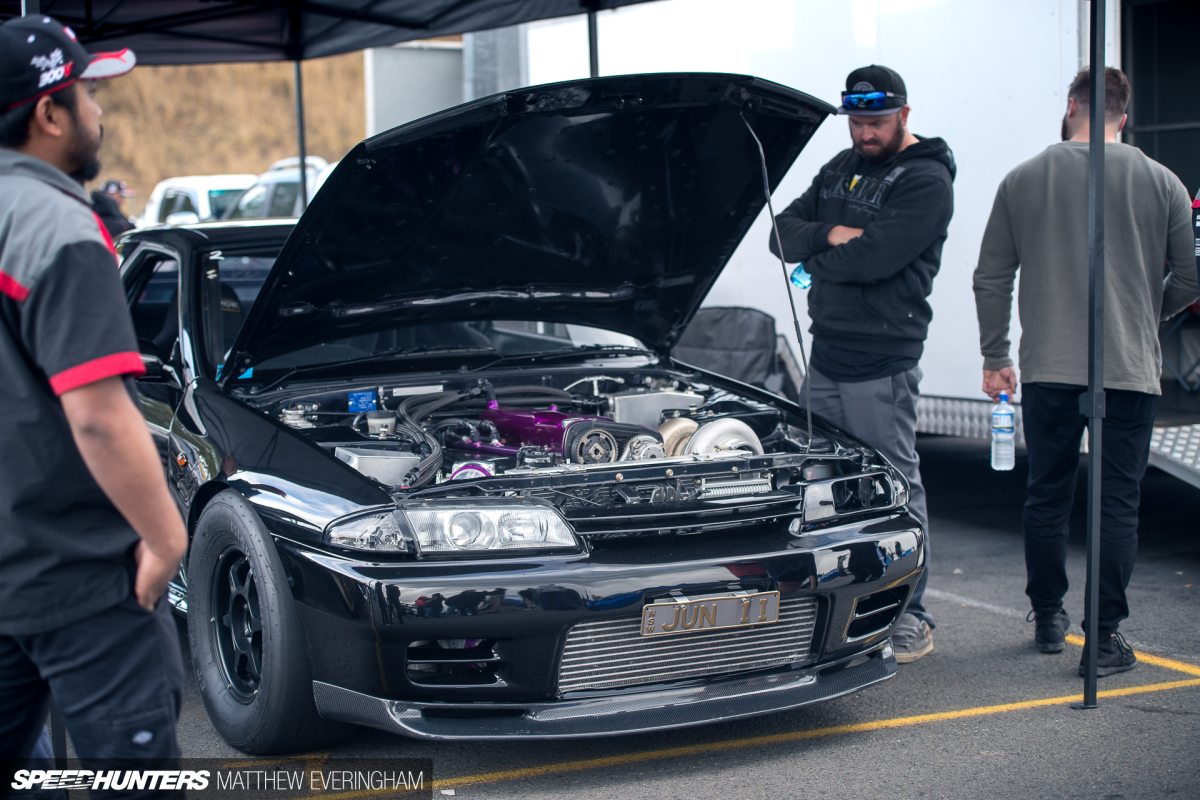 The wildest GT-R on display, JUN II, was enveloped by a constant hive of activity. Croydon Racing Developments (CRD) had all spanners on deck the entire day as the team made their final adjustments and checks before they attempted to break records and reclaim the 'World's Quickest Street GT-R' title in front of an enthusiastic GT-R crowd.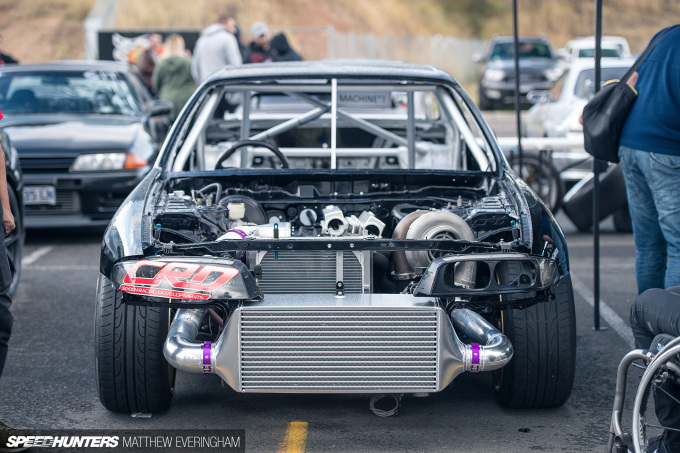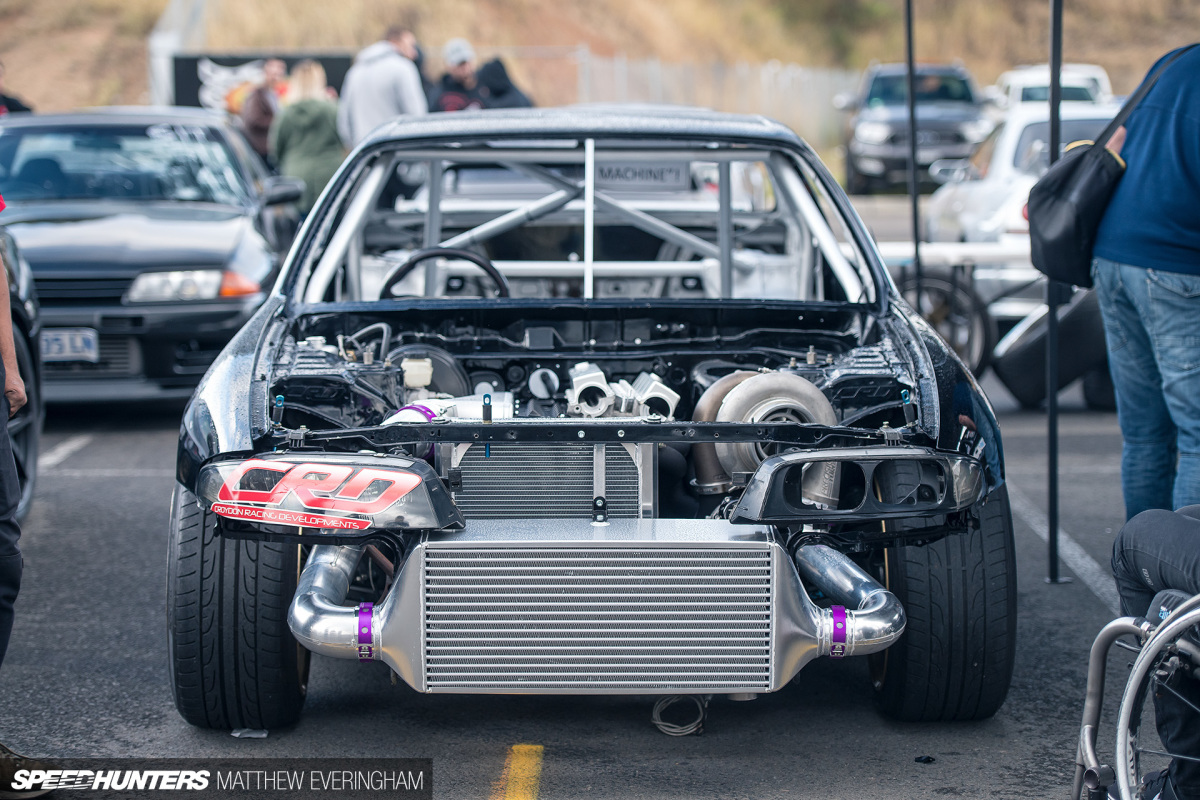 The guys from CRD looked too busy and focused for me to interrupt on the day, so I'll be following up with a JUN II story a little later on.
Sadly, the car didn't run until after I'd left the event and I missed seeing it first hand, but the team's hard work through the day paid off later that evening. You can watch the record-breaking pass in this clip.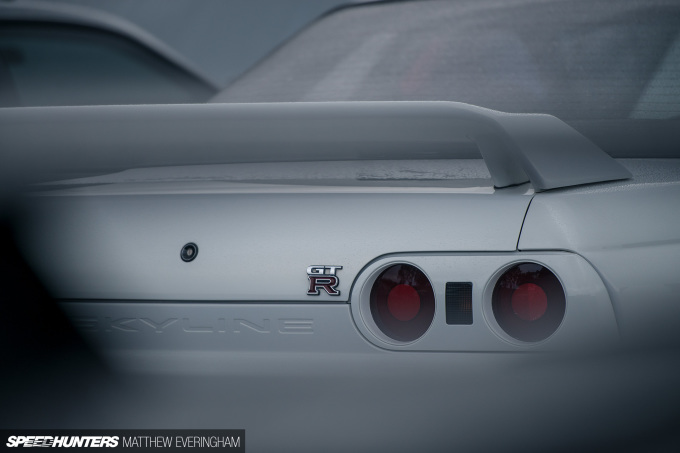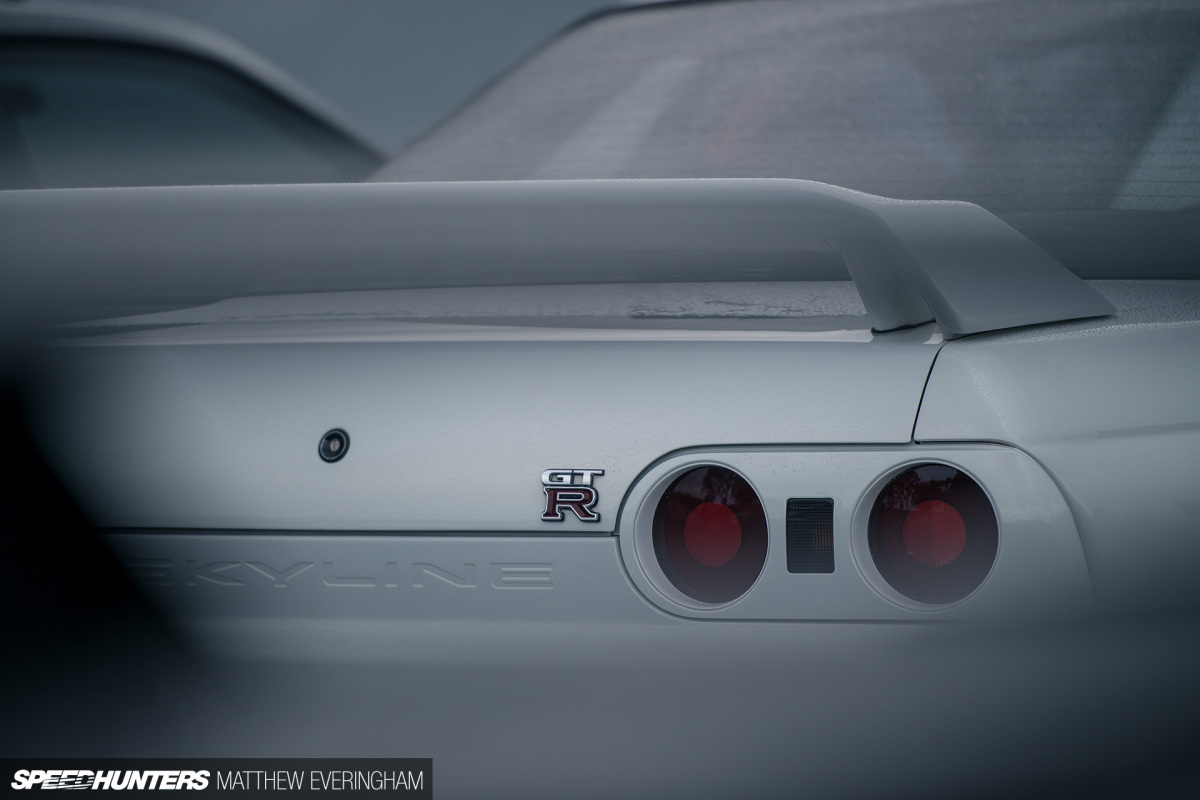 Not every car was capable of a 7-second pass though. Everything from pristine, showroom condition cars to JDM-inspired highway warriors were represented, along with every conceivable variation in between. It was a reflection of the broad and varied tastes of Australian GT-R owners.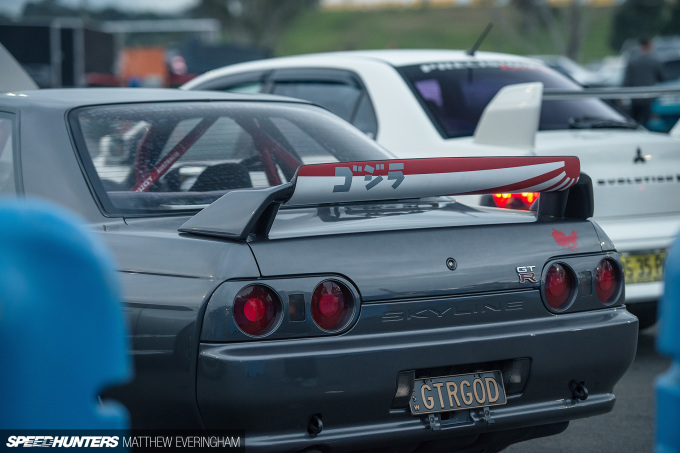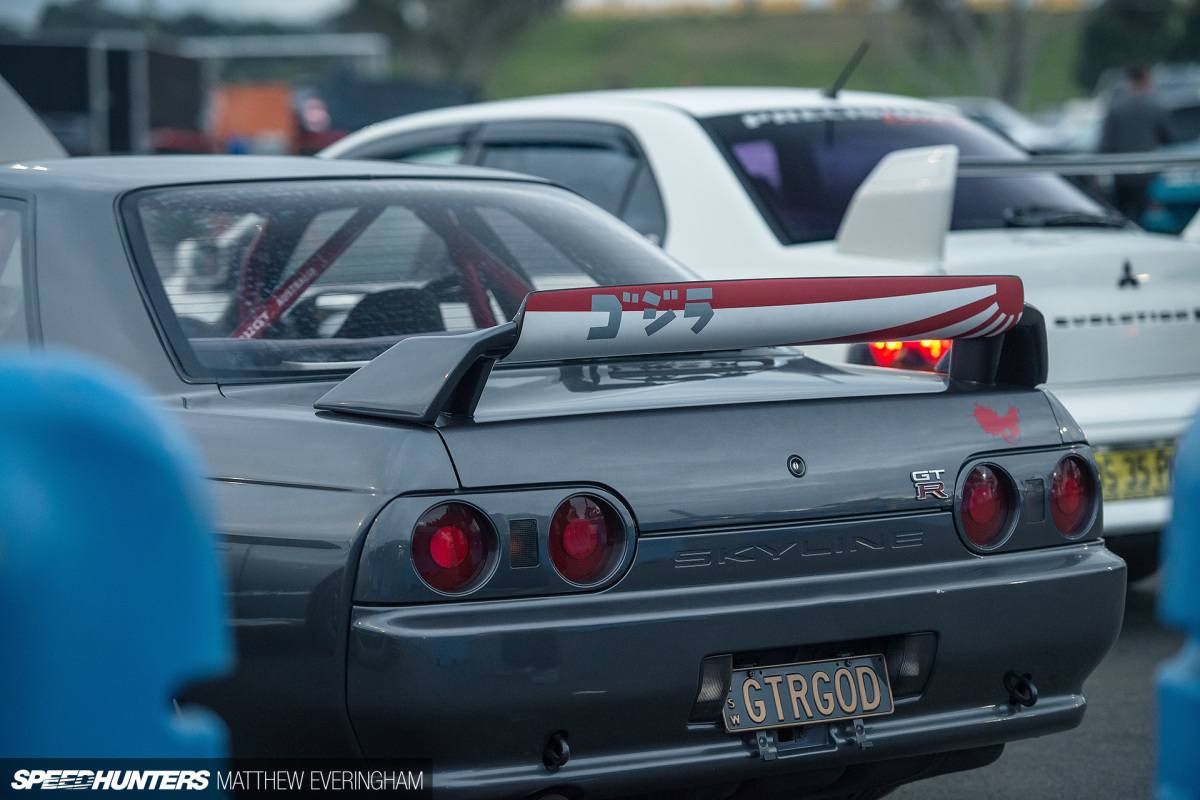 And just like their owners, no two cars were identical. Some were treated as investments, daily drivers, capable track hacks, drag monsters, or even a mix suitable to meet multiple needs. You can check out more in the massive Cutting Room Floor chapter below.
As the value of classic metal rises, we seem to be seeing more and more on display; collectors and restorers feel reassured they'll be able to recoup the expense of restoring a piece of Japanese nostalgia. Hopefully, in the years to come, we'll see the trend continue. I'd love to see more Princes, Hakosukas and Kenmeris surface around the globe; seeing these cult classics in person is a must for any real JDM enthusiast.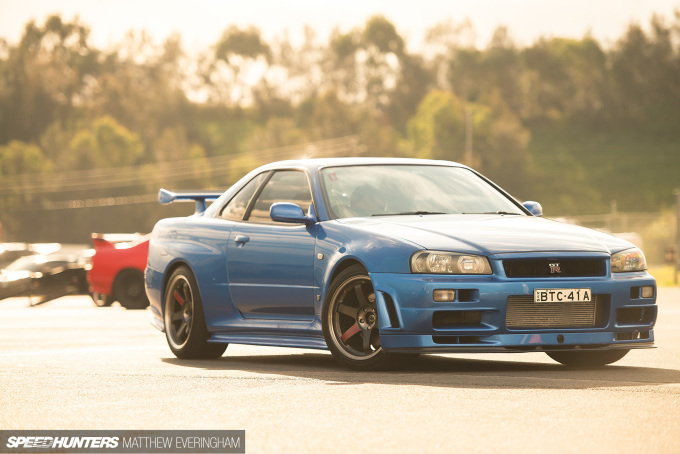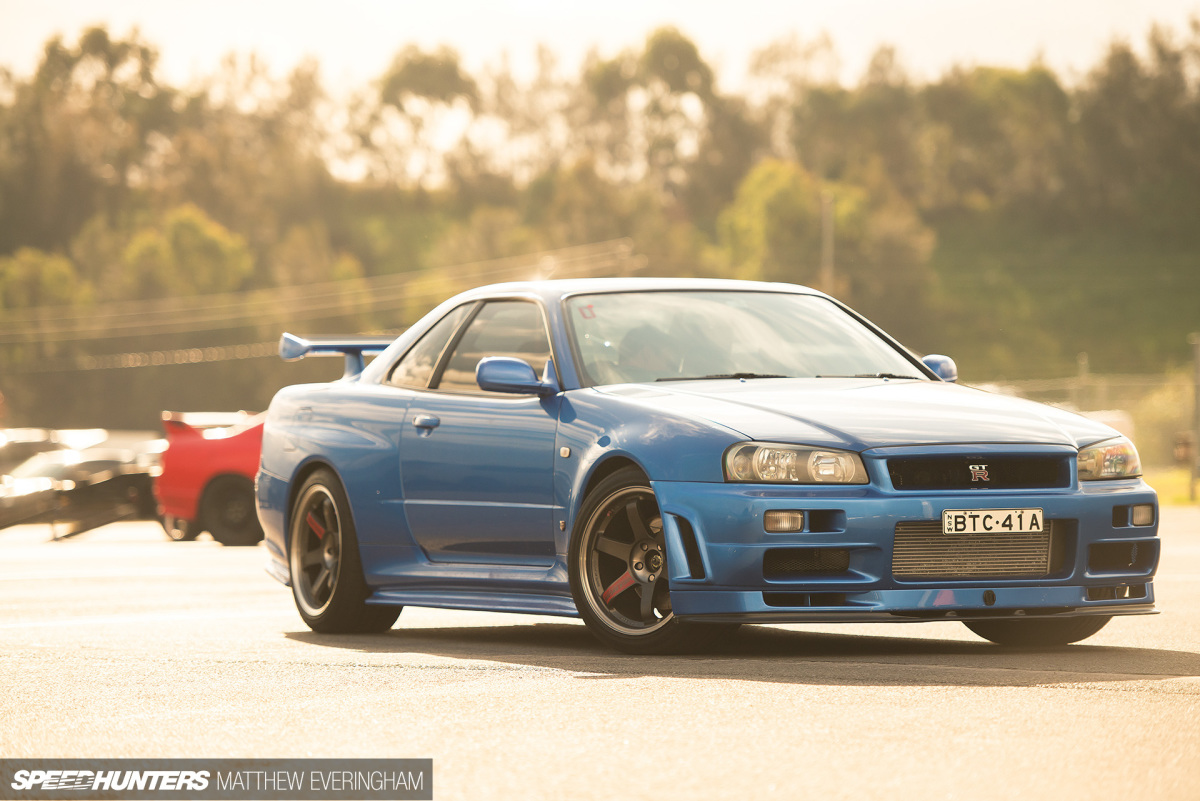 It was fun to check the differences and similarities while each generation of GT-R congregated together. I've always been a fan of the R32, but more recently, and especially while window shopping at GT-R Festival, I found myself being drawn more to the R34s.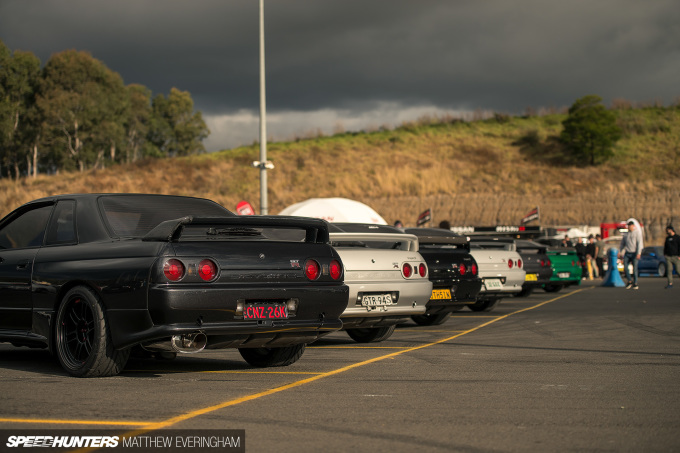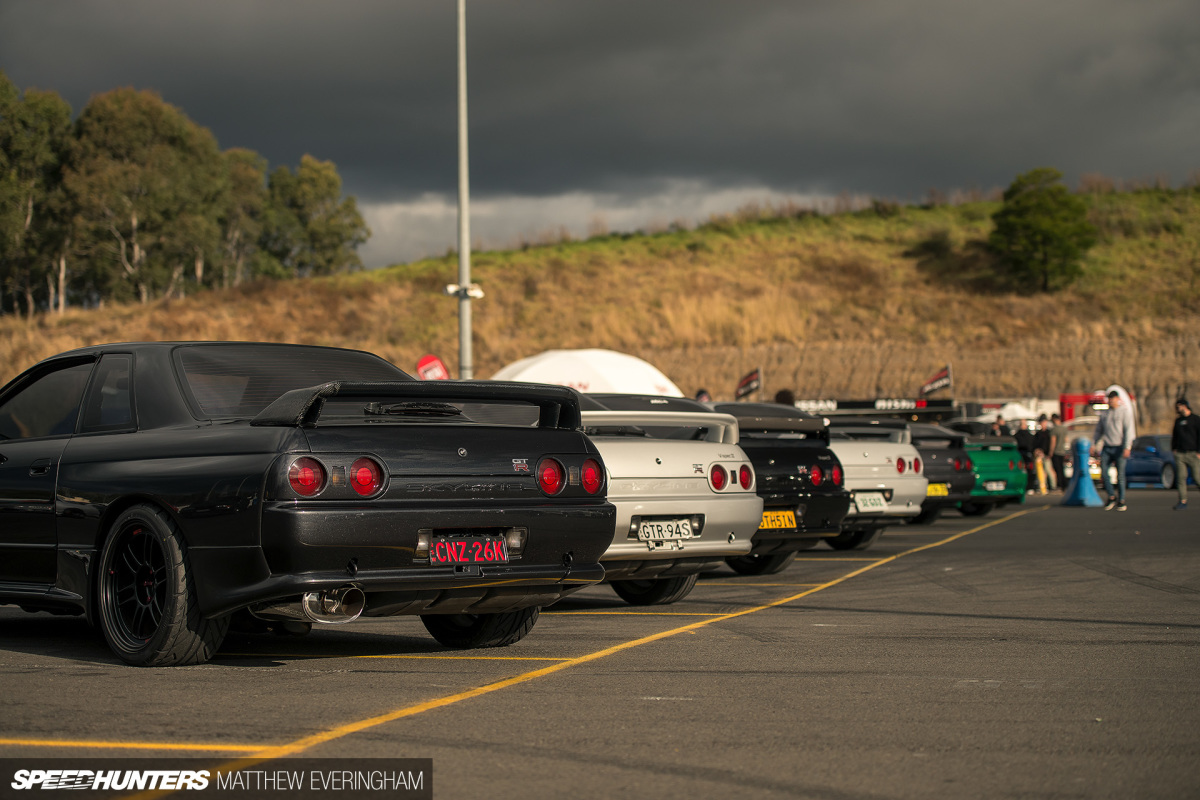 Spending the entire day amongst so many excellent GT-R examples has since seen my time wasted on classified sites triple over the past few days. Is now the right time to buy? Will prices continue to skyrocket at an astronomical rate? Do you see things slowing down anytime soon? Throw your market predictions in the comments section below, and let's fire up a healthy conversation about the future of the global JDM performance car market.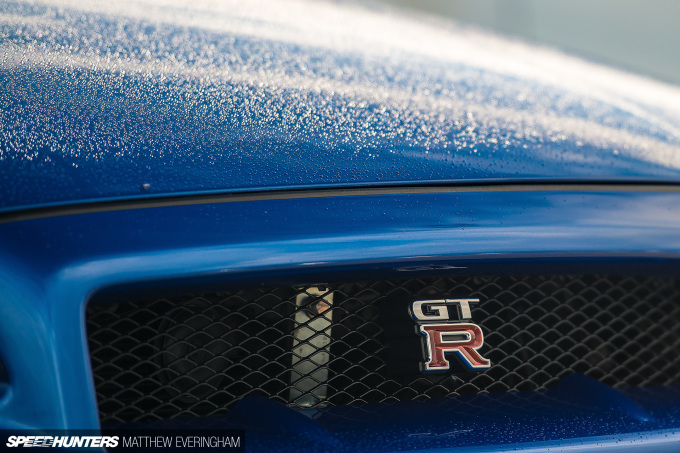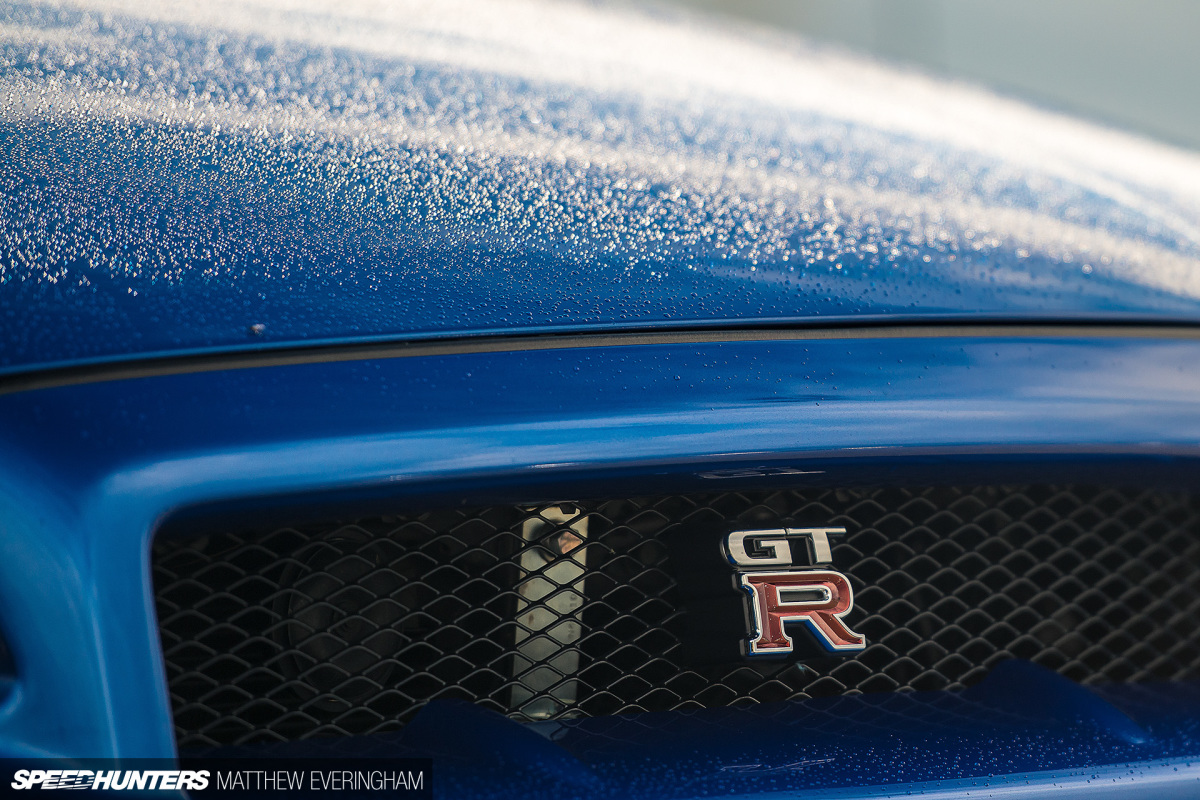 The rain arrived just five minutes before the scheduled drag racing, but thankfully it only lasted a little while before clearing up. The entire day was peppered with scattered sunshine peeking through dark clouds that did little more than threaten from above.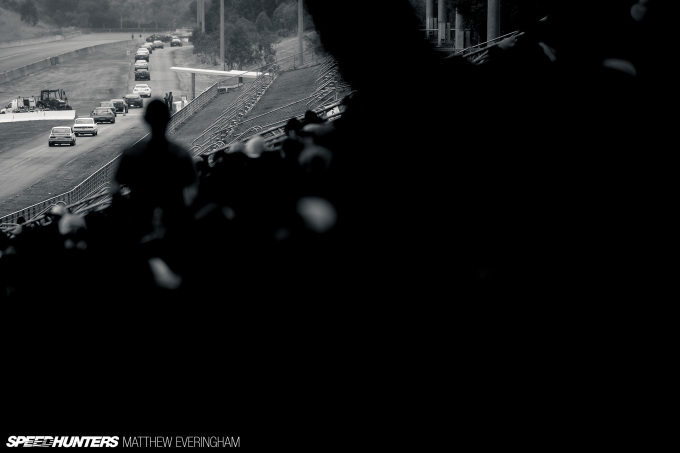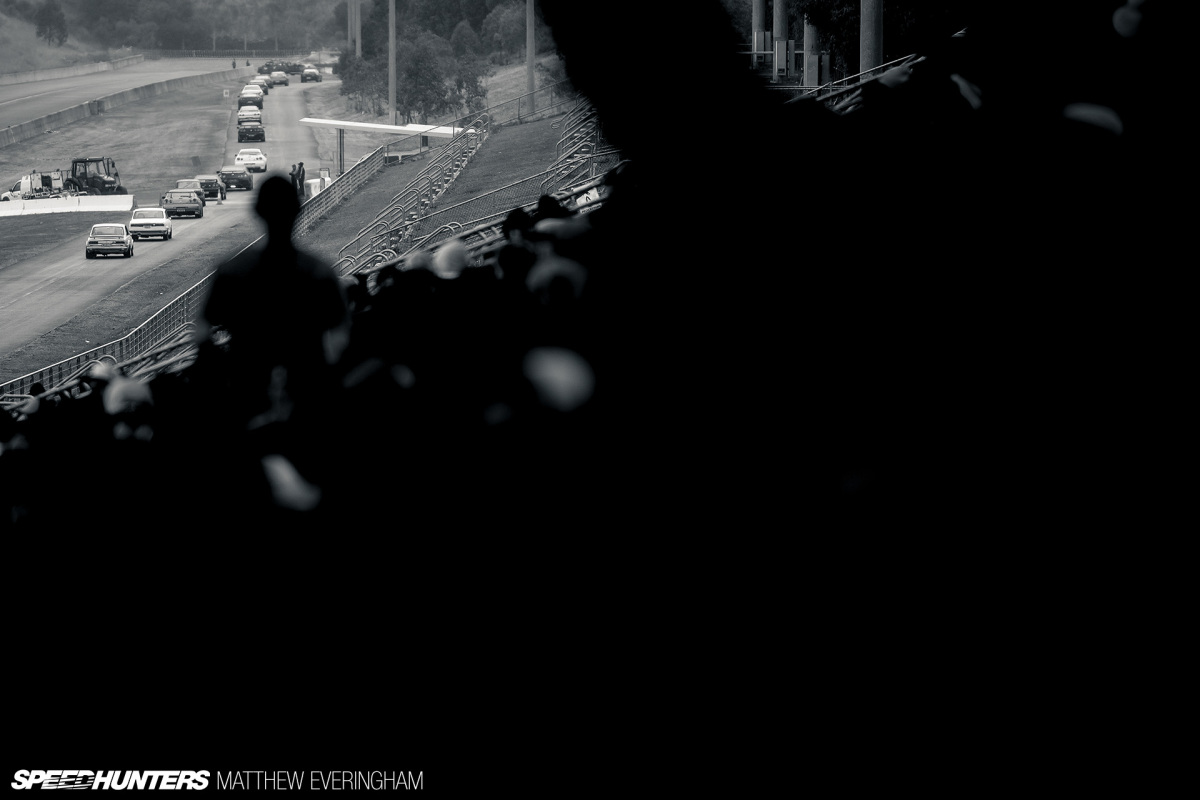 As punters flocked to the undercover sections of the stadium, a parade that highlighted the heritage of the mighty GT-R rolled past.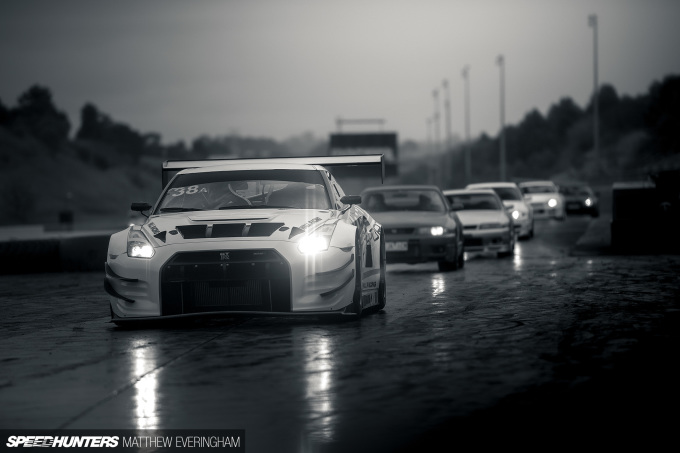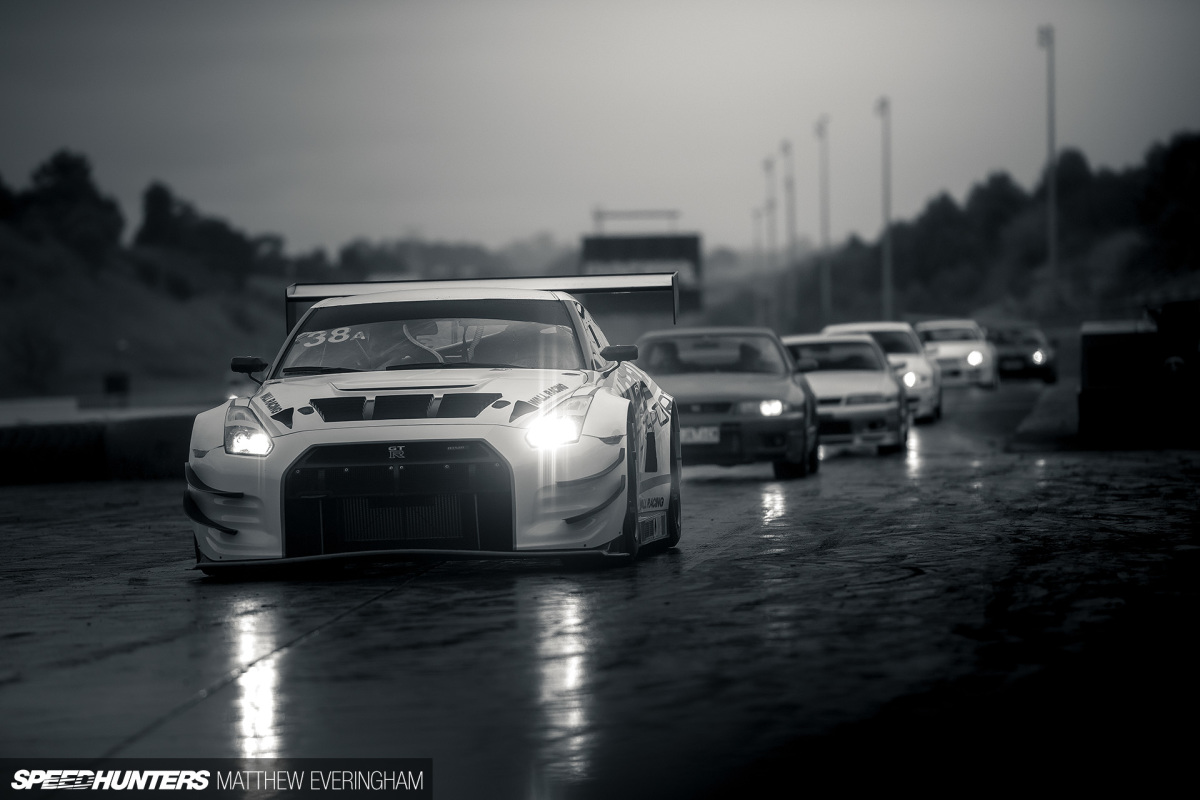 Everything from a Prince 2000GT right up to a current GT3 R35 GT-R completed a lap of honor in a roughly chronological order. It was interesting to see how each new iteration translated the key design elements from the previous model.
Now I know it's a GT-R Festival, so I understand why they weren't present, but it sure would have been amazing to see an 'Iron Mask' DR30 and HR31 GTS-R rolling down the strip with their brethren.
GT-Rs In Action
A well presented GT-R on display is a special thing, but nothing compares to the sights and sounds of a pedigree sports car being used to its full potential.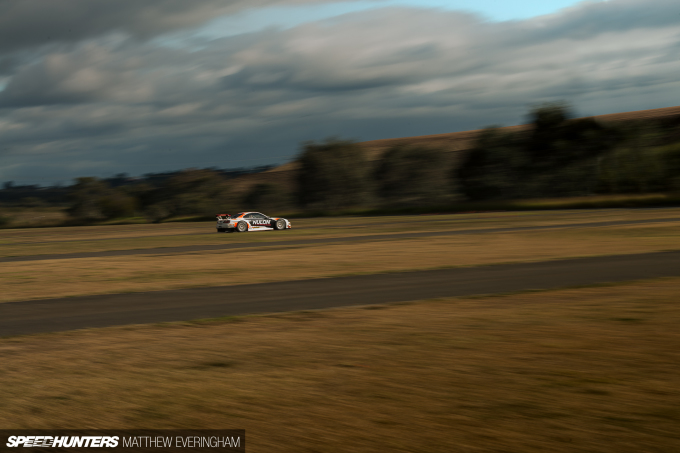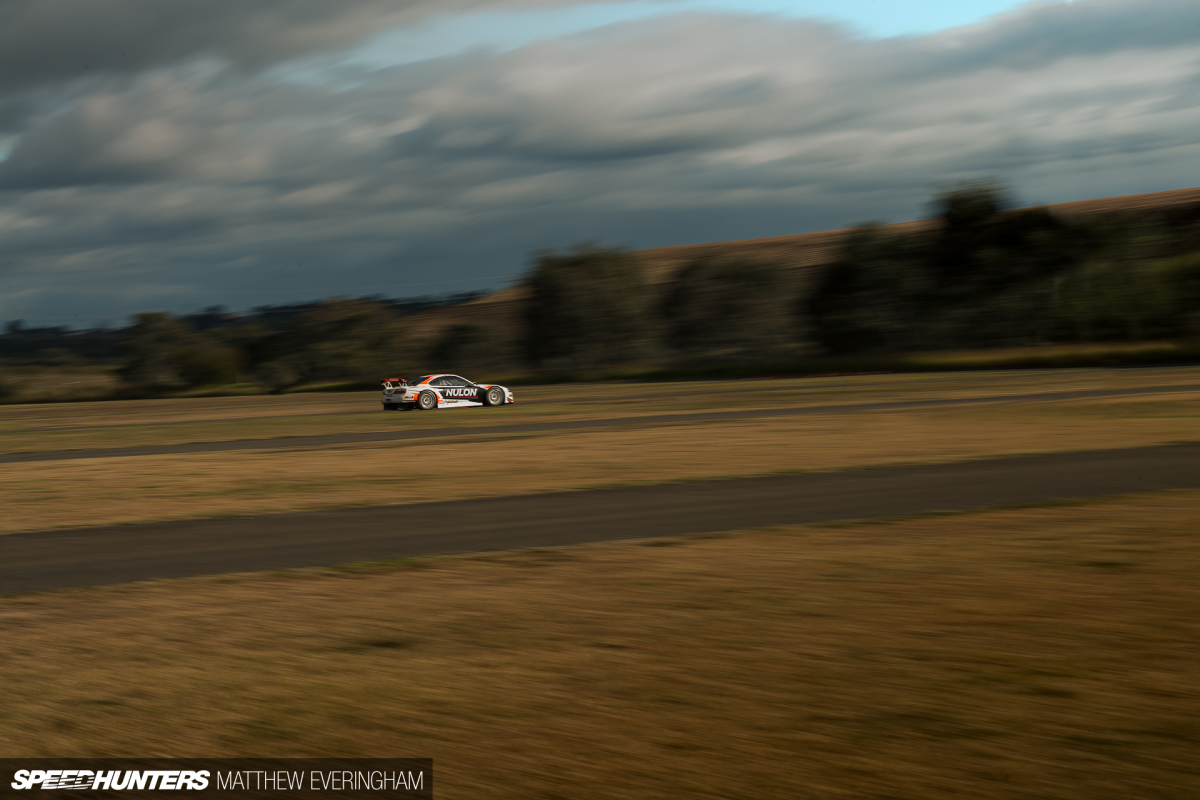 The display area was book-ended with action; on the western side, a motorkhana course (read: excuse to skid, slide and have fun) was set up by the Skylines Australia club. And yes, I'm aware that isn't a GT-R in the image above; I guess being a genuine Japanese GT300 S15 Silvia in Australia made it eligible for a special invitation to the event.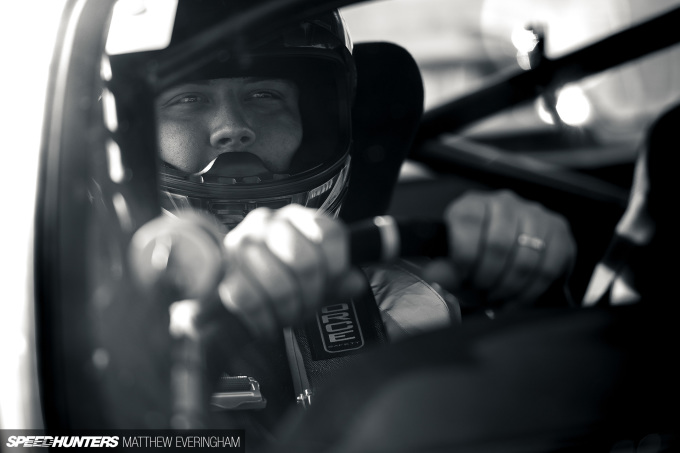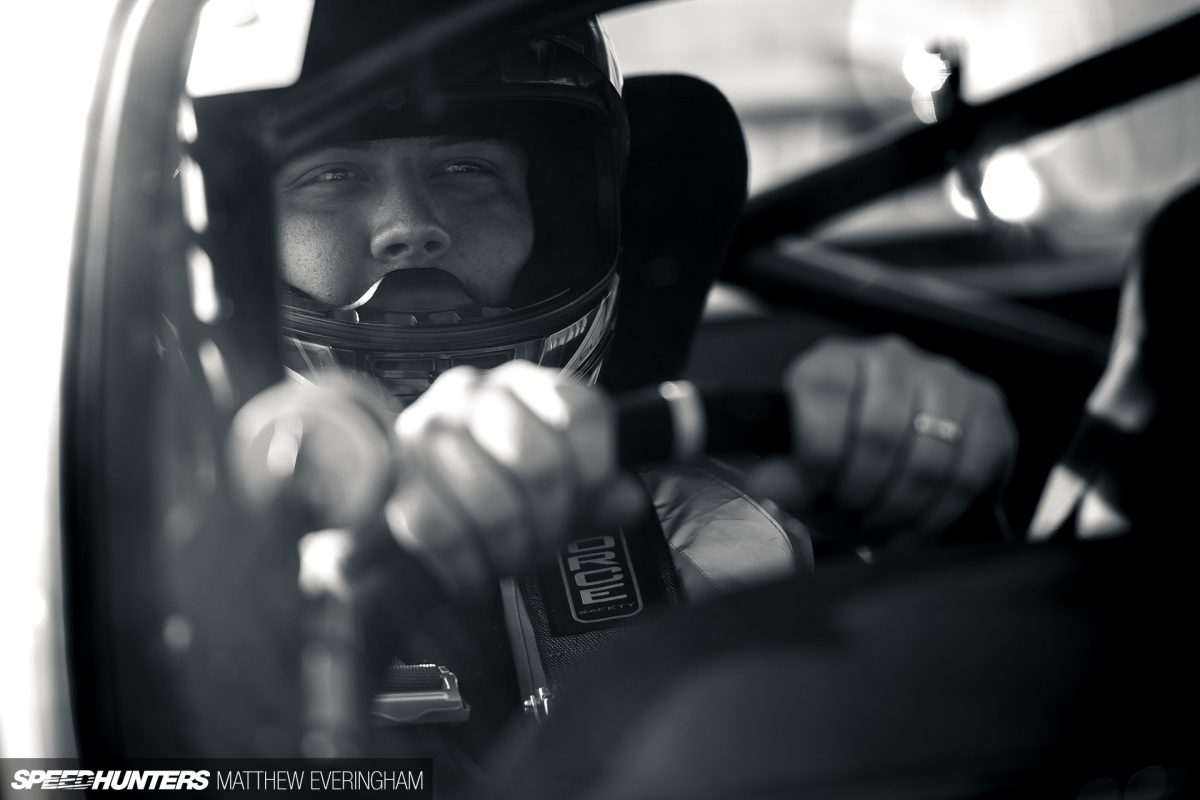 For the motorkhana, drivers took part in timed runs through set courses. The courses are usually quite tight and very twisty, designed to limit top speeds and really test a driver's ability behind the wheel. Hit a marker, go off course, or fail to stop inside the box and you incur a penalty time.
The hard decision is choosing whether to test your abilities and take it seriously, or just to let loose and enjoy what would usually be considered anti-social driving. Don't look at me, I'm not here to judge. However, I will say that hanging the car out at every opportunity is the preferred option for spectators.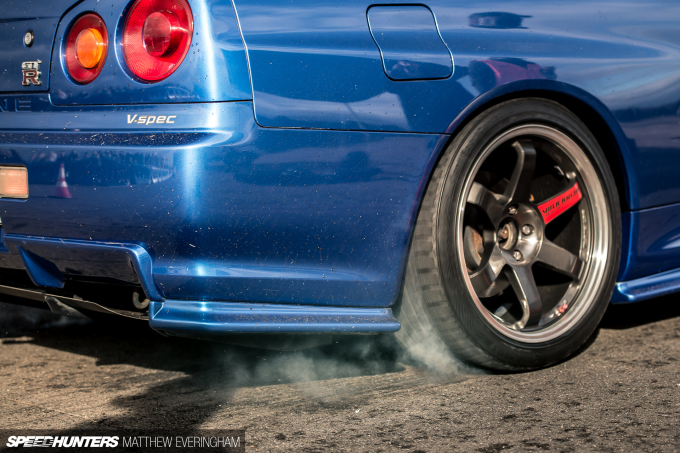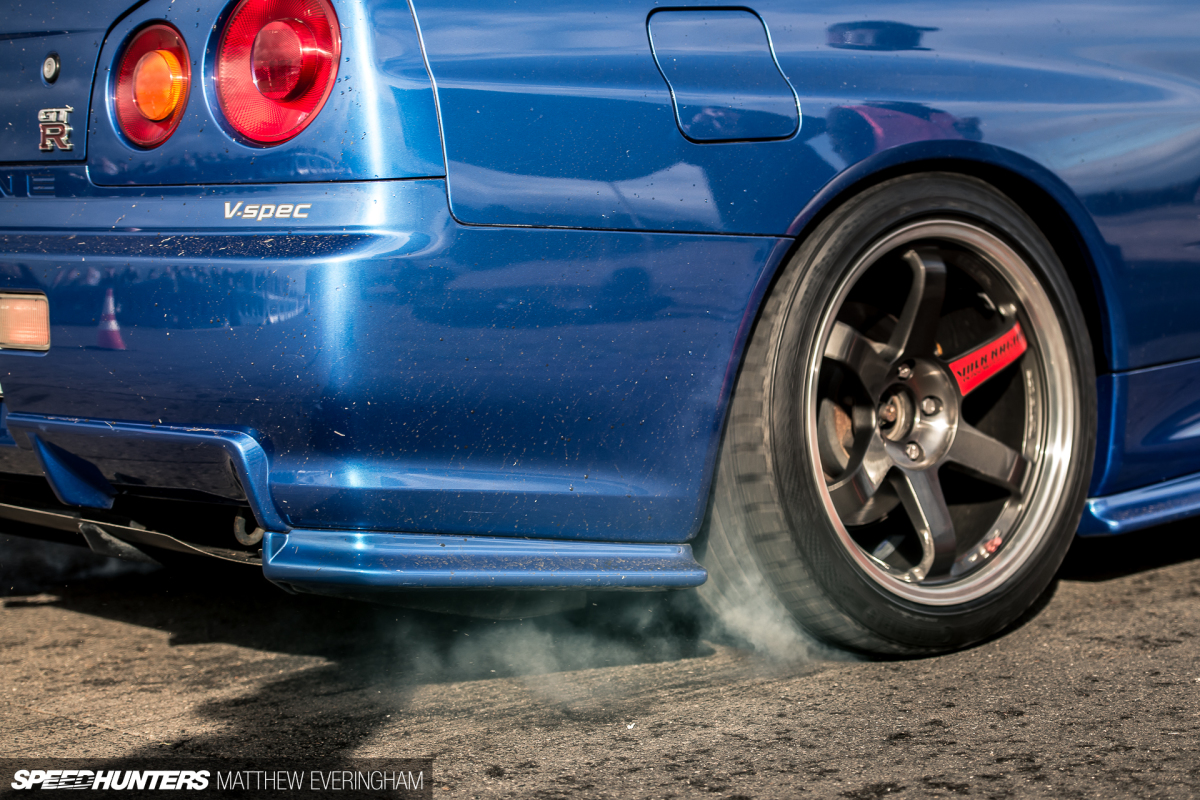 If you've not driven in a motorkhana and have clubs in your local area that run them, give them a shot. You won't even need a fast car to be competitive; you could even potentially even drive your mother's Camry. It's some of the best fun you'll have with your vehicle; I've personally learned a lot about driving and my abilities behind the wheel during similar events.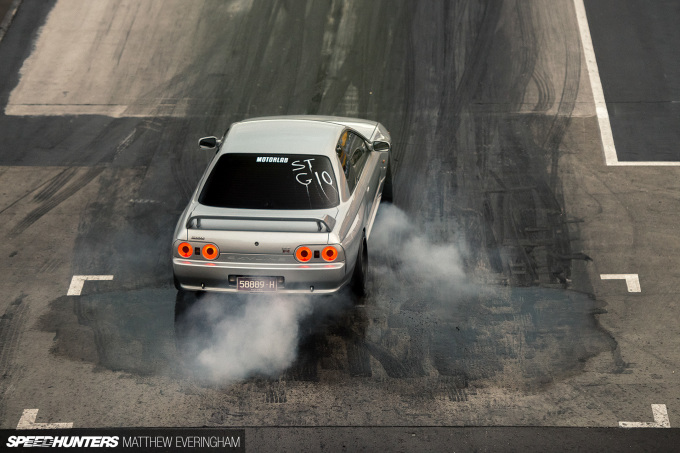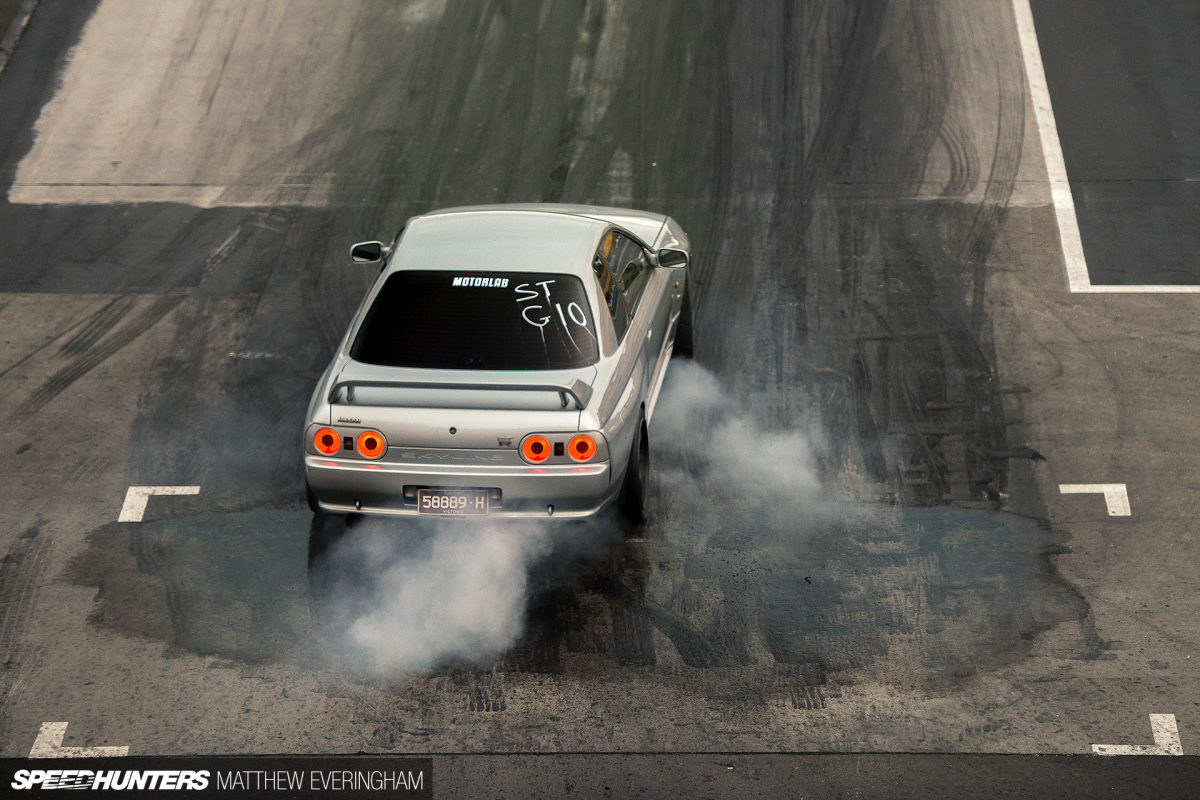 The level of competition on the drag strip seemed far more serious, even if the majority of cars were competing purely against themselves.
Seeing three Hakosukas on the strip at the same time was something I won't forget in a hurry. Some of you might even recognize these guys as some of the Datsun crew I introduced during my maiden Speedhunters story. While these vintage racers may have been some of the slowest at the event, they all had a blast, laid down some personal bests, and most importantly have started planning how to modify their cars for quicker times at the next GT-R Festival.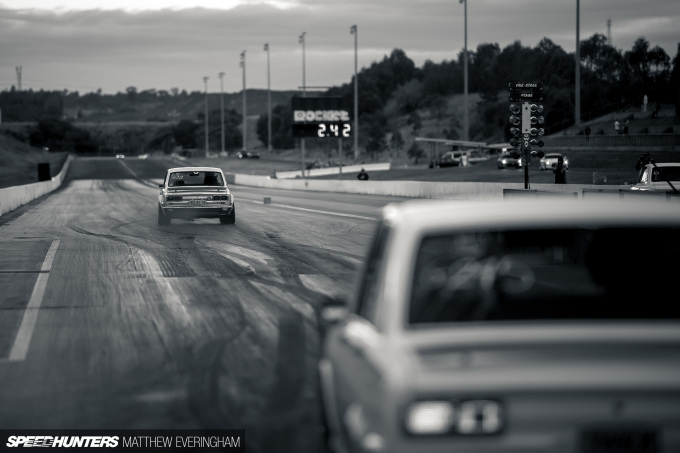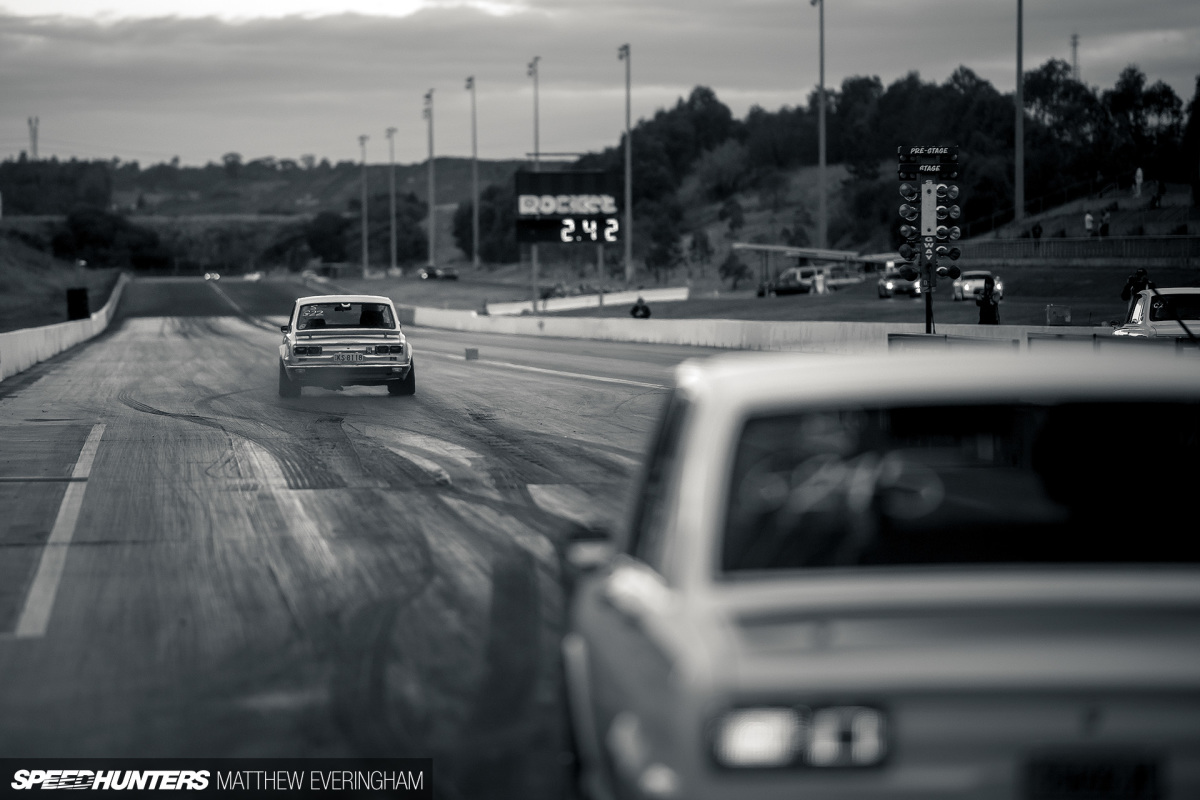 The best ET of the crew was a 14.1-second pass, but when they return they'll be looking to crack into the 13s. While that doesn't sound terribly quick by today's standards, a 13-second pass in a 1970s Japanese street car is plenty fast.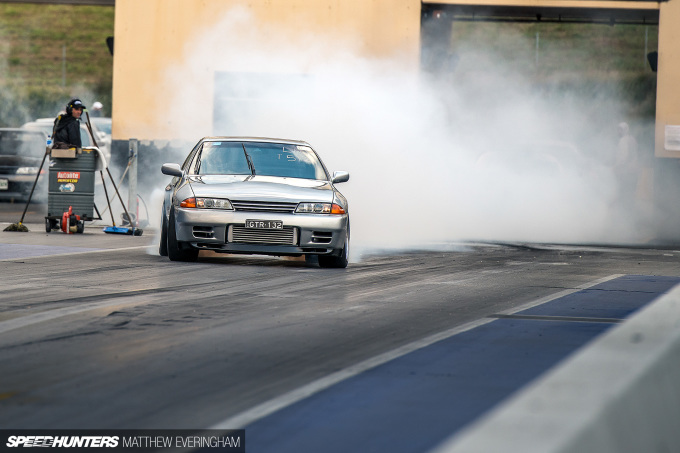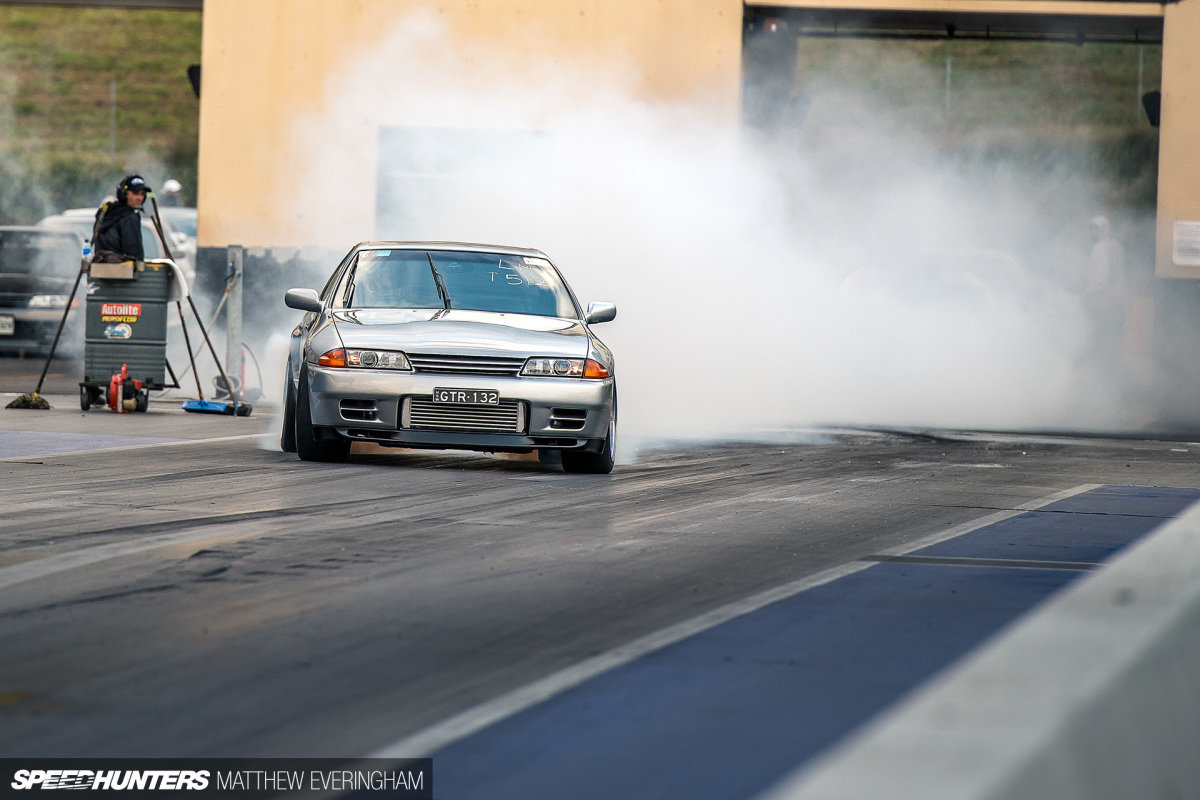 The more modern street cars were pushing times down around the 10-second mark; I'm talking legitimate cars that you'd use to buy milk and bread in, too. Technically, you could do some shopping in the mental cars built by Croydon Racing Developments or Maatouks Racing, but I struggle to see them waiting in a McDonald's Drive-Thru. I'd love to see them order a Cheeseburger and prove me wrong though.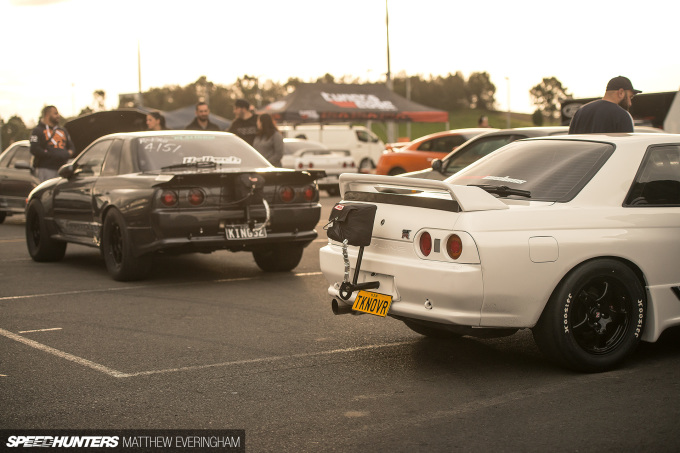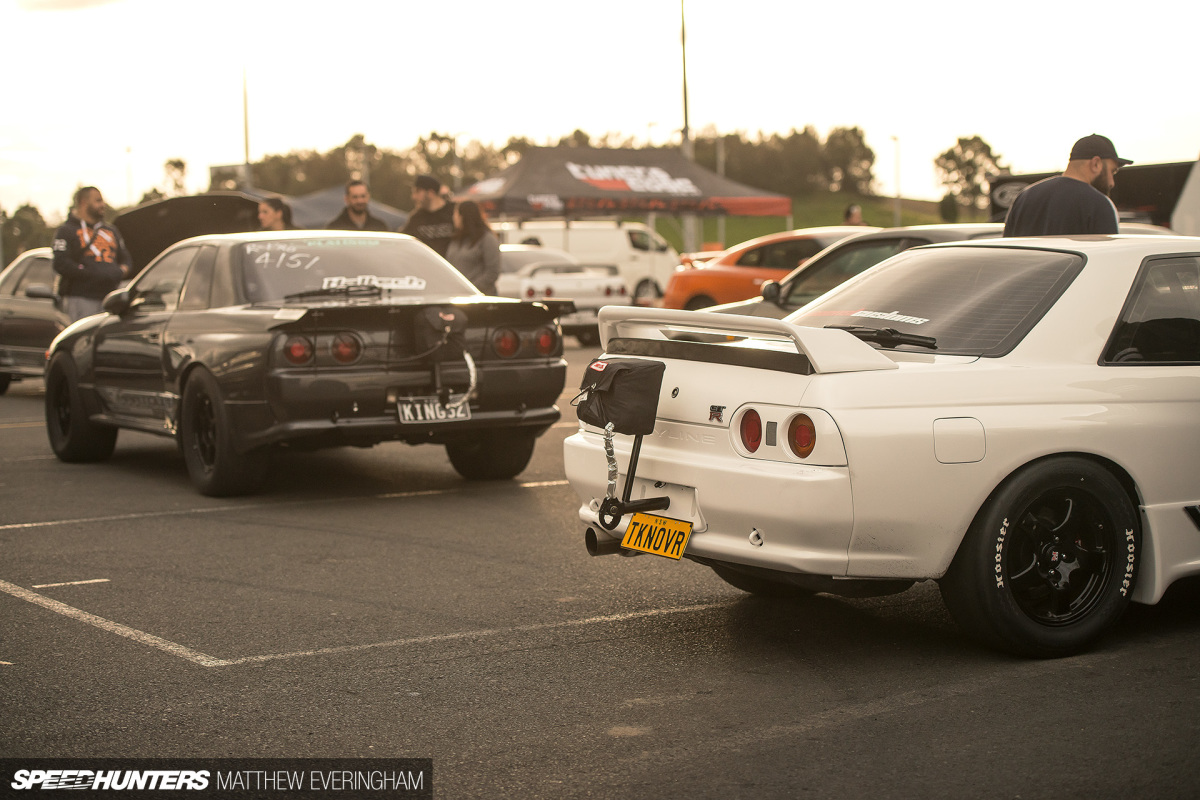 Sydney's cold winter air provided the right ingredients for the professional cars to lay down some remarkably quick runs, including that world record-breaking 7-second pass by JUN II that I hope you've already watched.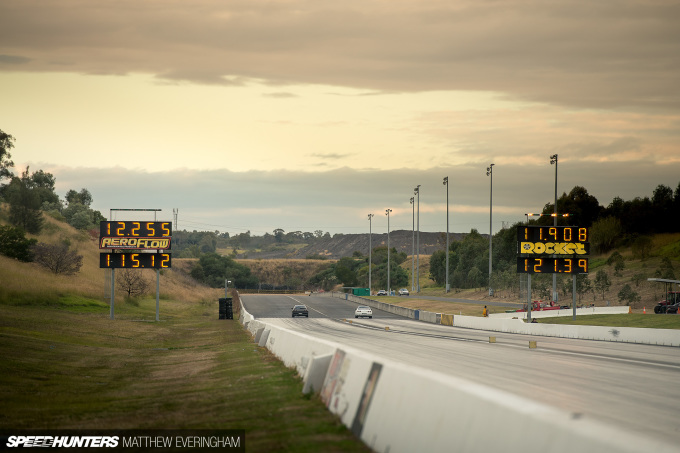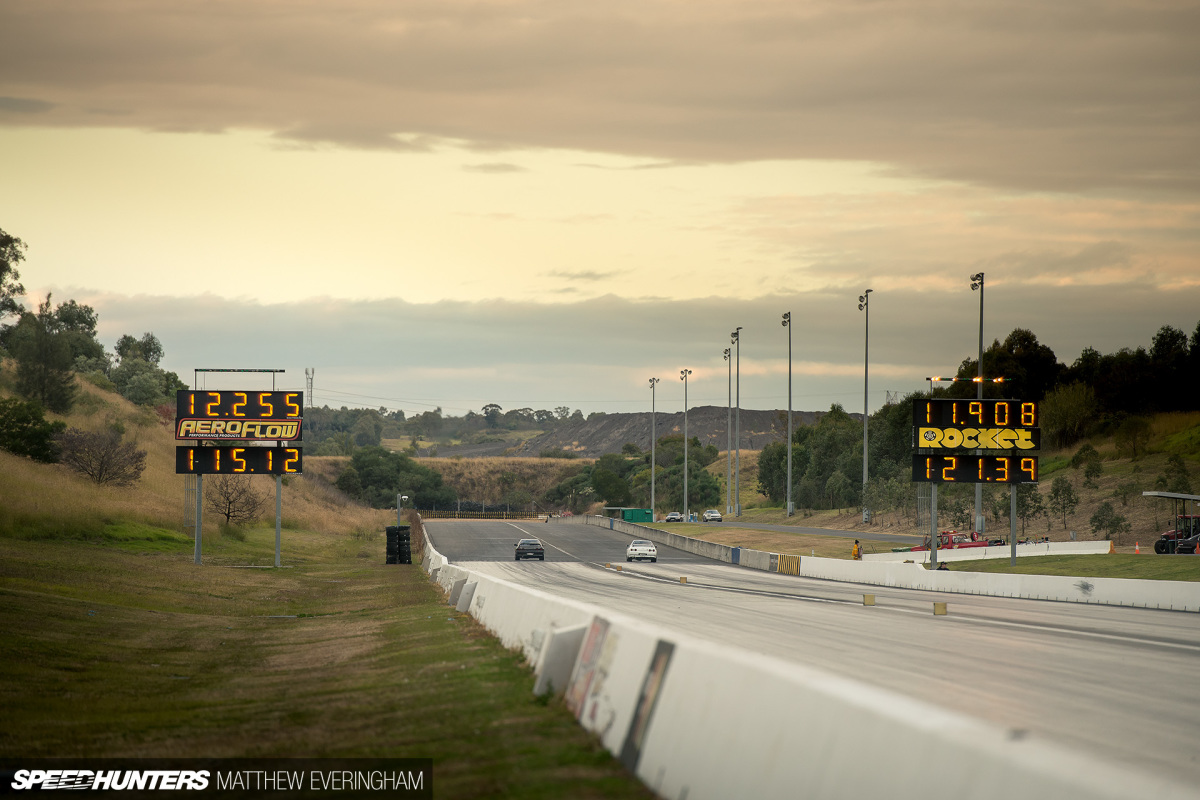 It's quite remarkable the impact that one single red badge from one particular model has made in a country where the majority of models were never officially sold. Such is the power of the mighty GT-R.
Matthew Everingham
Instagram: matthew_everingham
matt@mattheweveringham.com
The Cutting Room Floor