It has got to the stage where I'm just accepting everything I'm seeing around me as normal, which is far from the case.
I really don't want to go into full on hyperbole mode, but the Goodwood Festival of Speed really is a special event. There is a certain point which you reach though, where it all becomes a little bit surreal. I'm genuinely struggling to find the words, but I really want to try and accurately convey just how good that this is.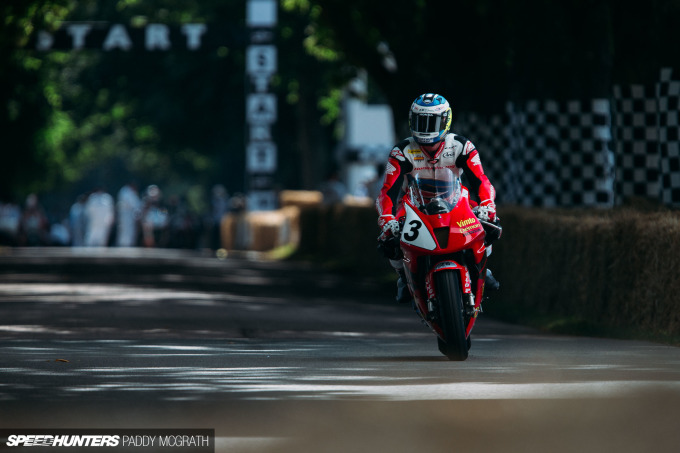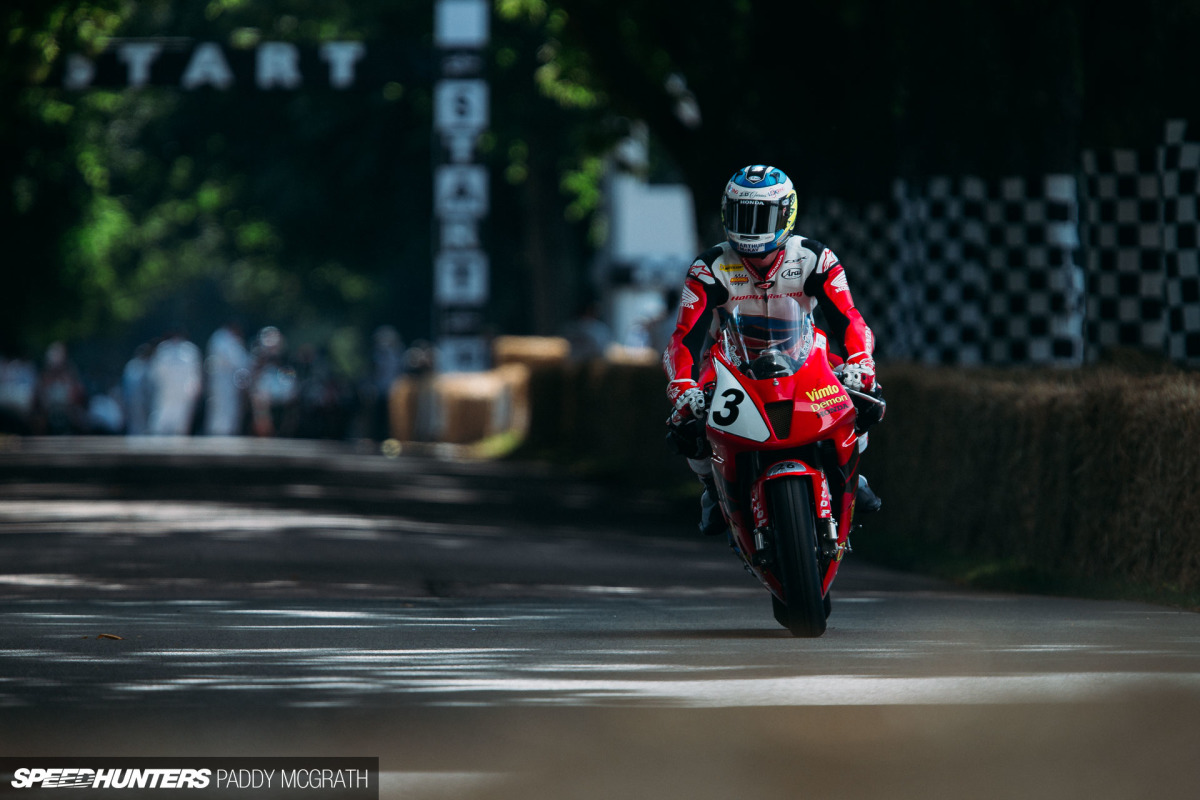 Those of you who have been will likely already know, and be nodding in agreement. Because where else can you see a reigning BTCC champion take to the hill on one of the most iconic road racing bikes of all time? This is Gordon Shedden riding one of Joey Dunlop's Hondas, a special moment for all involved, and one which transfers to everyone watching.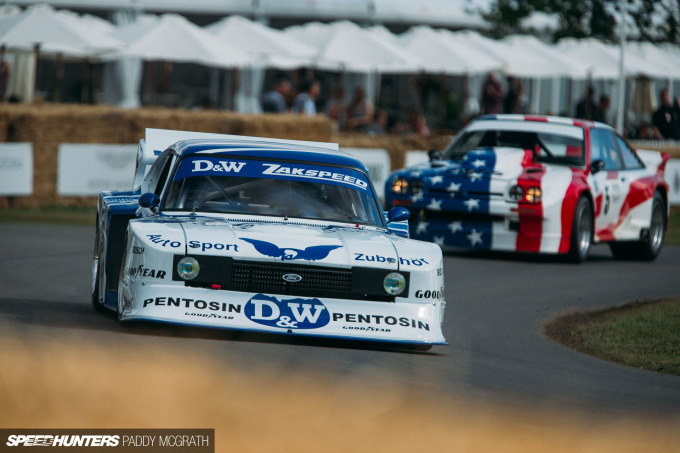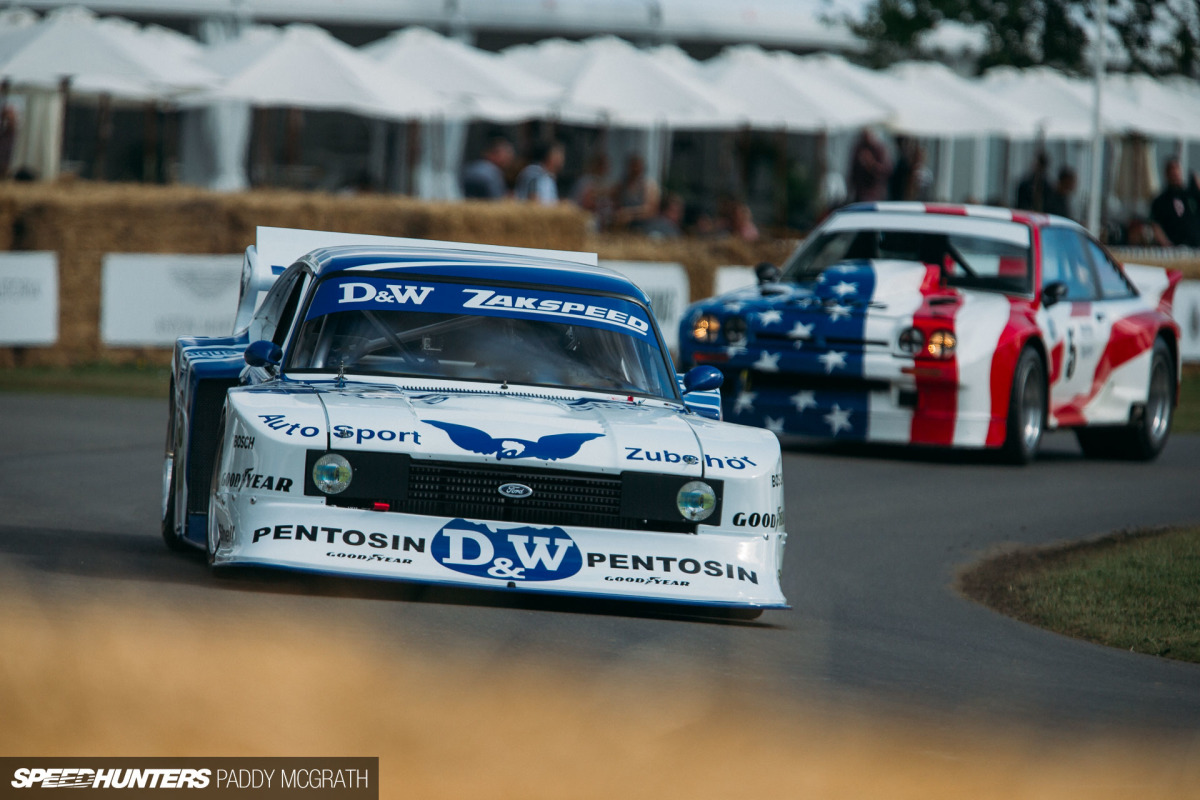 I finally made my way to the bottom of the hill this morning to try and catch just some of the on-track action. In the space of 20 minutes, I'd seen my first Zakspeed Capri in action, a Dakar truck drifting the first corner with aplomb, a Pikes Peak-spec RS200 absolutely annihilating the earth beneath it, and just a couple of touring car icons. 20 minutes. These were all part of just one group of cars, carefully chosen to complement each other.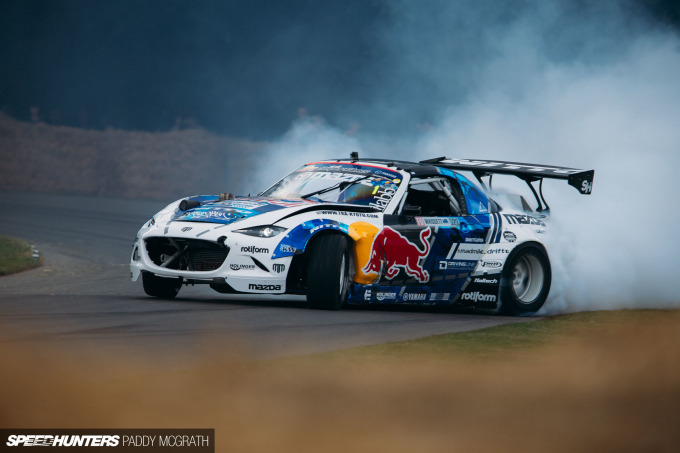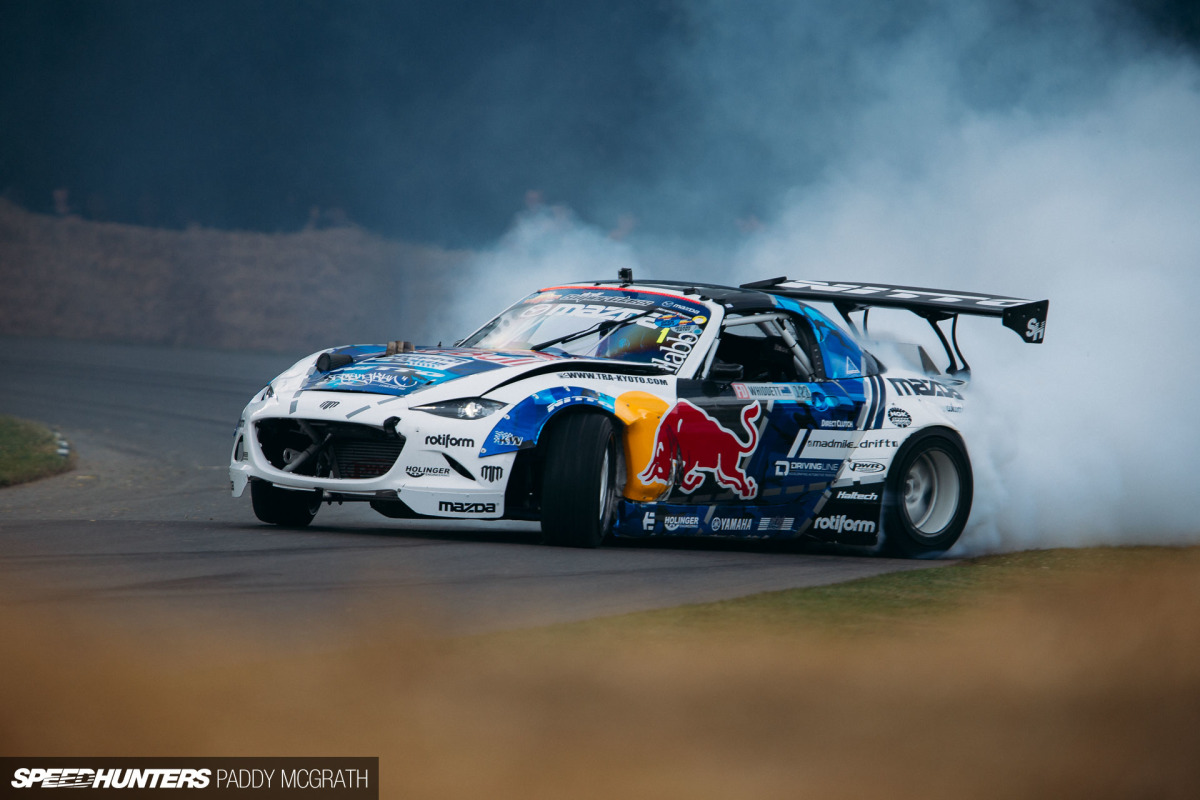 Over the last four years, Mad Mike Whiddett has gone from being the lone drifter on the hill, to the leader of the pack, having opened the door for the drifting world to this prestigious event. There are few better ambassadors for drifting than Mike, and it's no surprise that he gets the most attention when the drift troupe heads out to destroy some tyres.
Having a 1,000hp+, four-rotor and twin-turbo MX-5 does help, to be fair.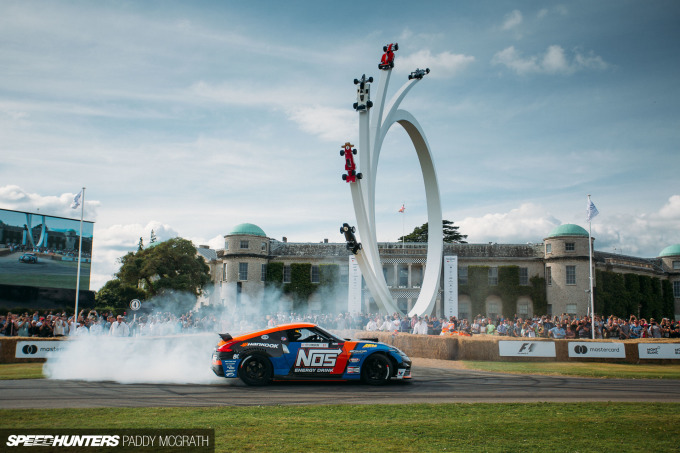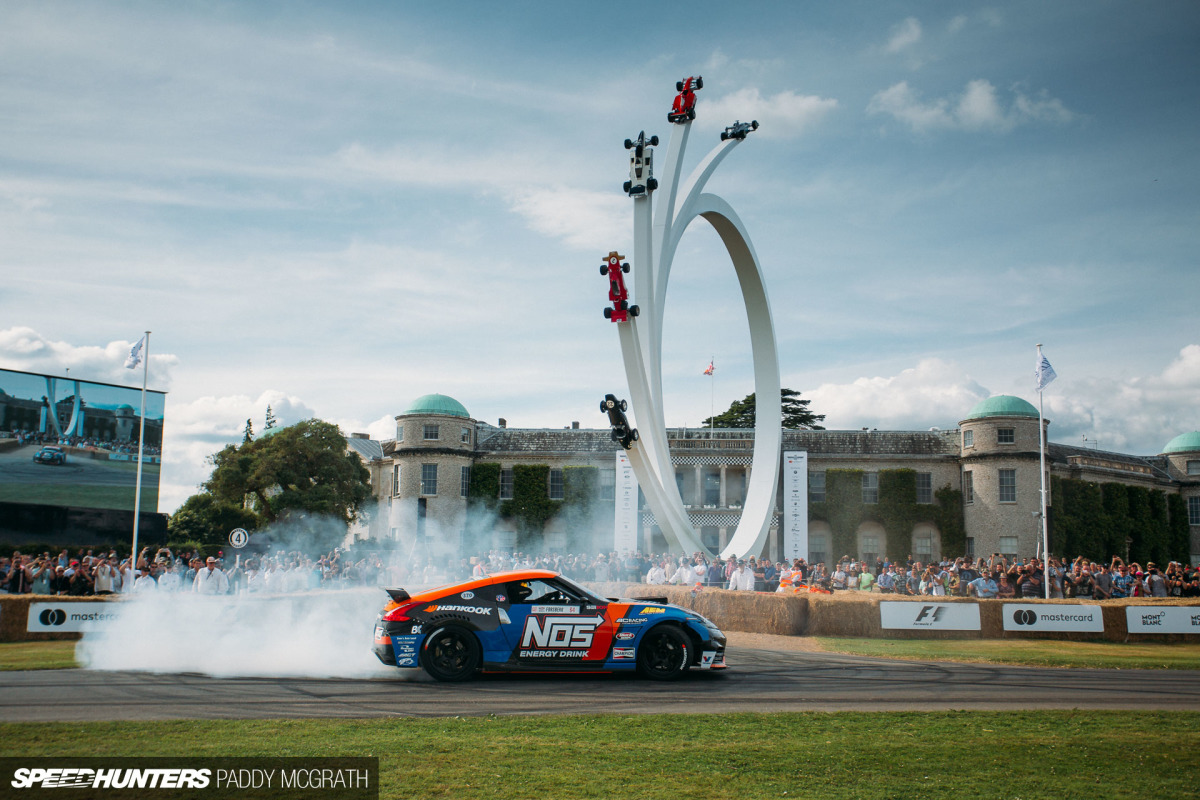 The reaction that all of the drifters have received from the crowd is something that I never expected. Despite watching countless race cars and some of the world's most famous drivers blitz the course in front of them, it seems that it's only the drifting that gets them on their feet.
I feel a huge amount for all of the drivers who are representing the sport this weekend.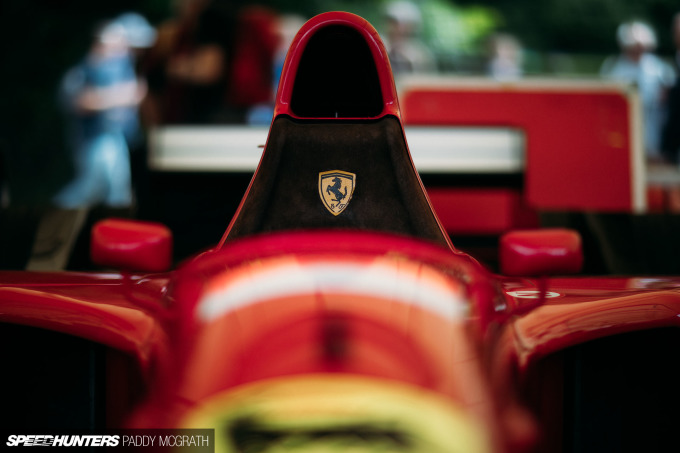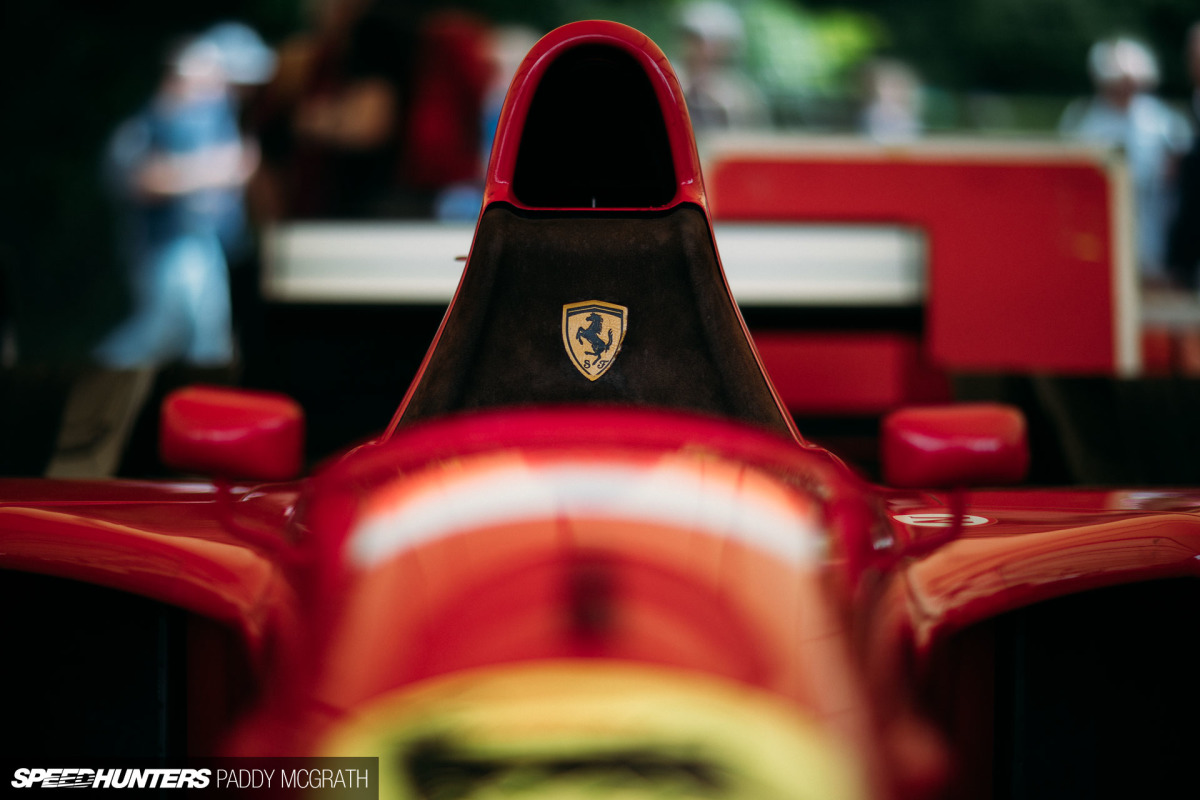 This year sees the festival celebrate 70 years of Ferrari, and the prancing horse from Maranello is very well represented with a plethora of iconic racing machines and some priceless road cars to go along with them.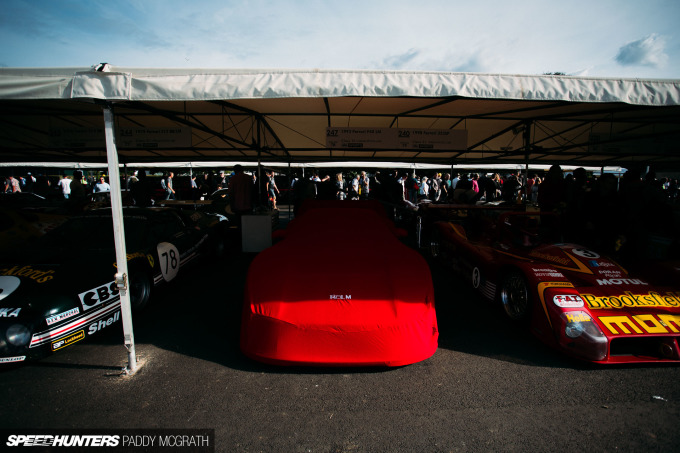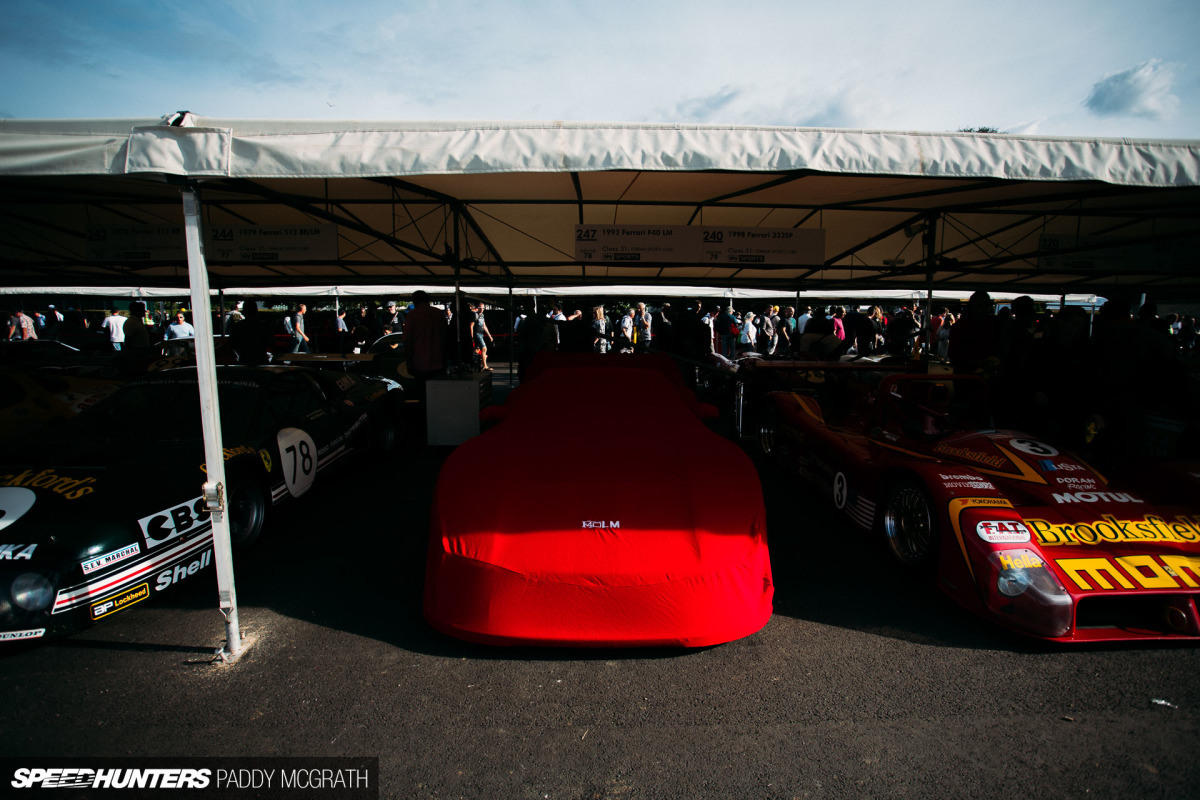 I told you that I'd find that F40. An LM, no less.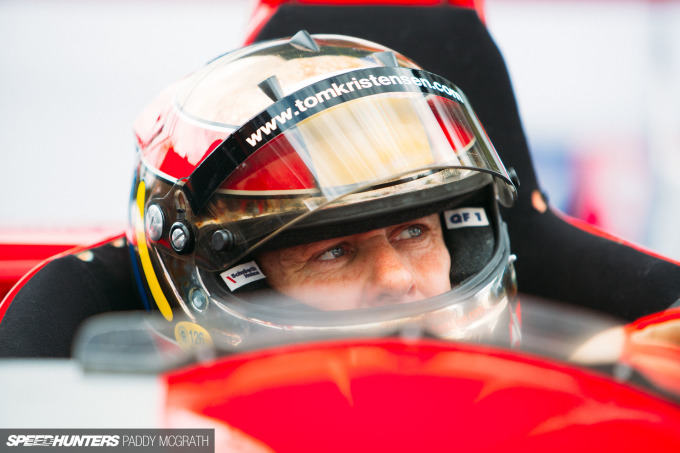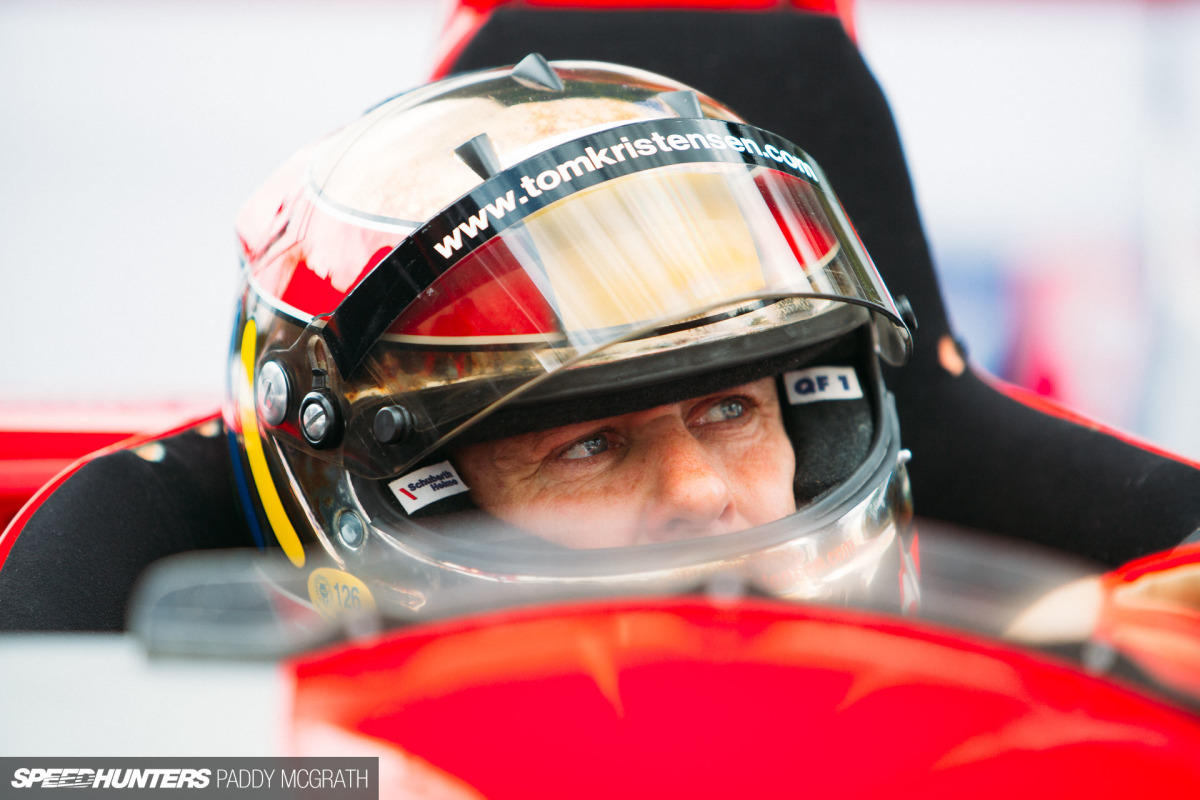 Being in the company of so many famous names and legends of the sport is another aspect which can be a bit overwhelming. Often, you don't realise who has just drove past you until their name appears on the huge live screens which are located around the event.
It's all of these things, plus much more which we will get into detail with in the coming days and probably weeks.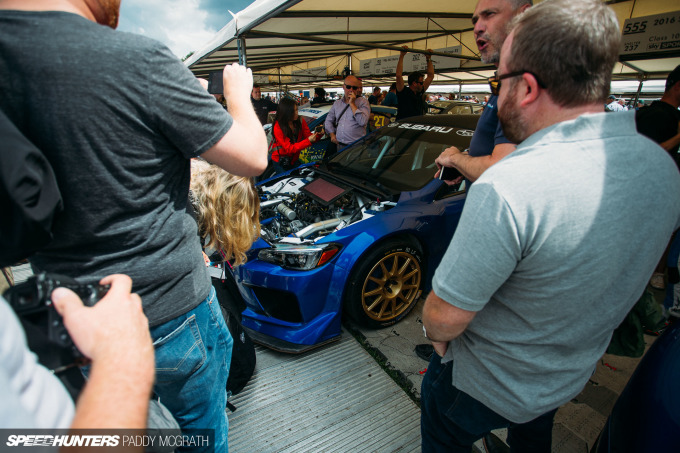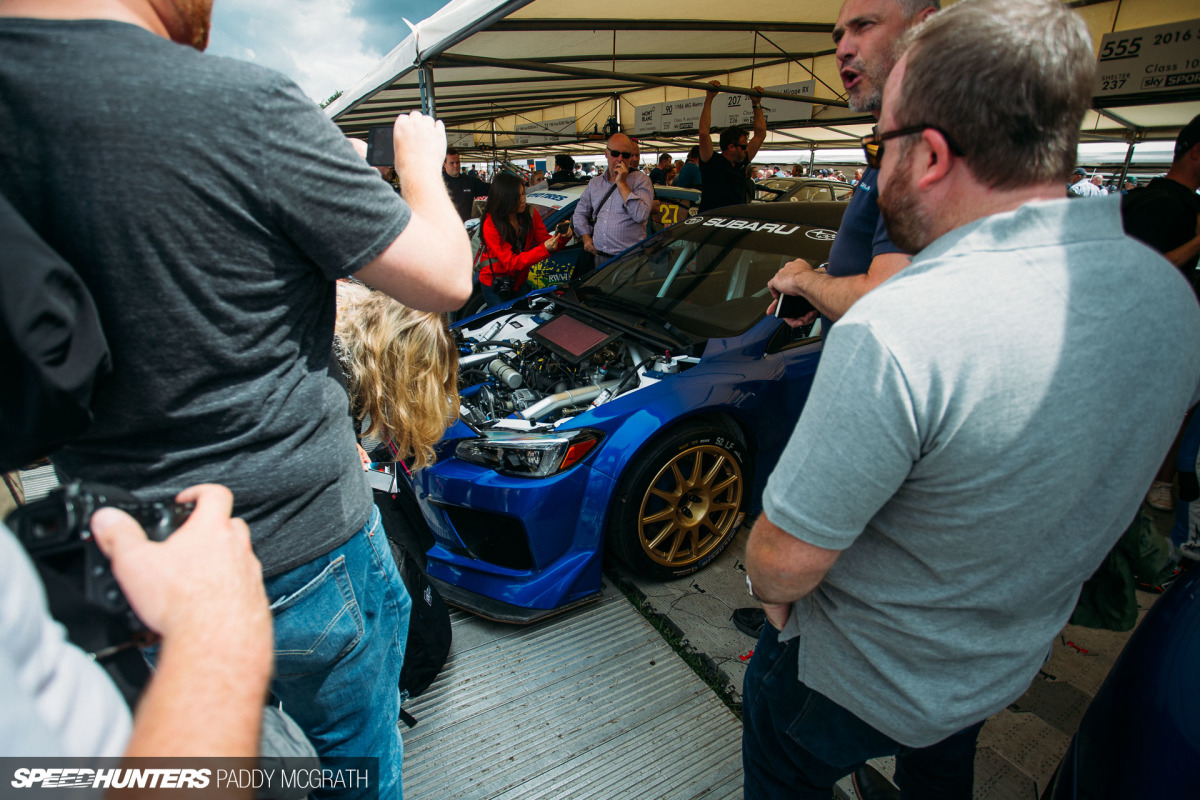 It's not all perfect; in some ways, it's a victim of its own success. During peak hours, it can be almost impossible to see everything, unless you plough through the throngs of people. There's no solution for this as the venue is huge, but so is the amount of spectators.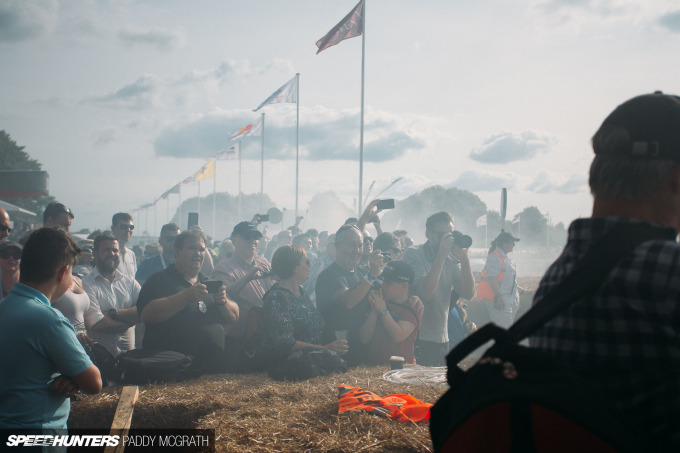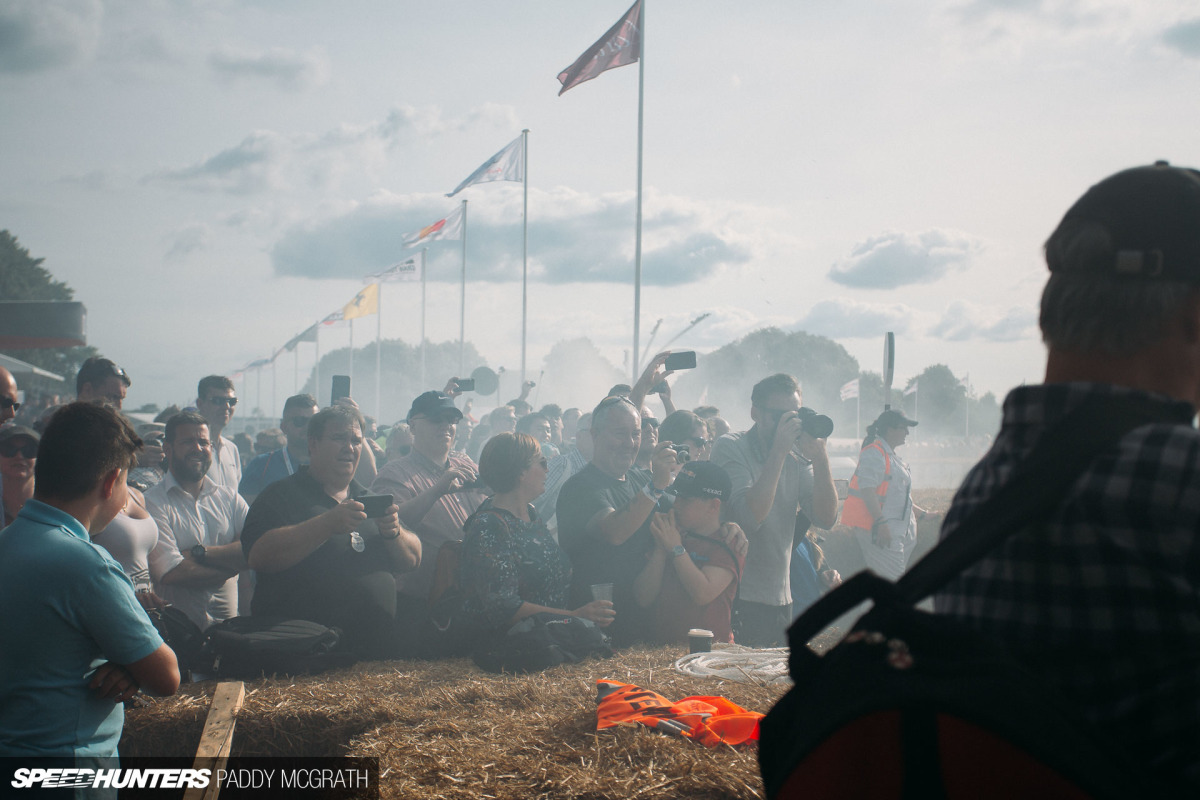 But those same spectators really do make the event; the enthusiasm, friendliness and knowledge is maybe the best I've ever seen. There's a huge, genuine passion from the mostly British audience.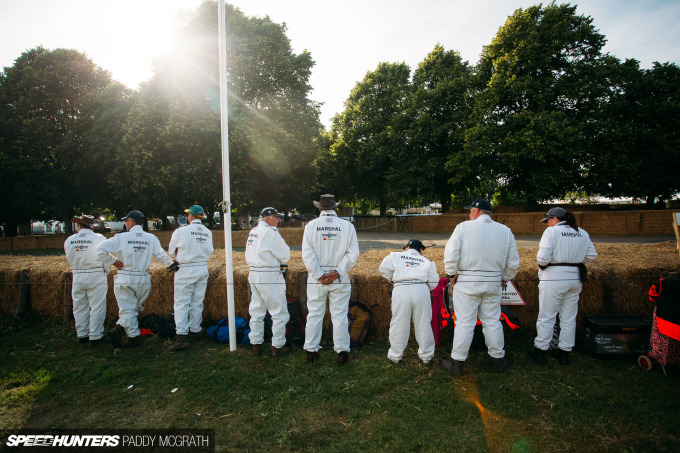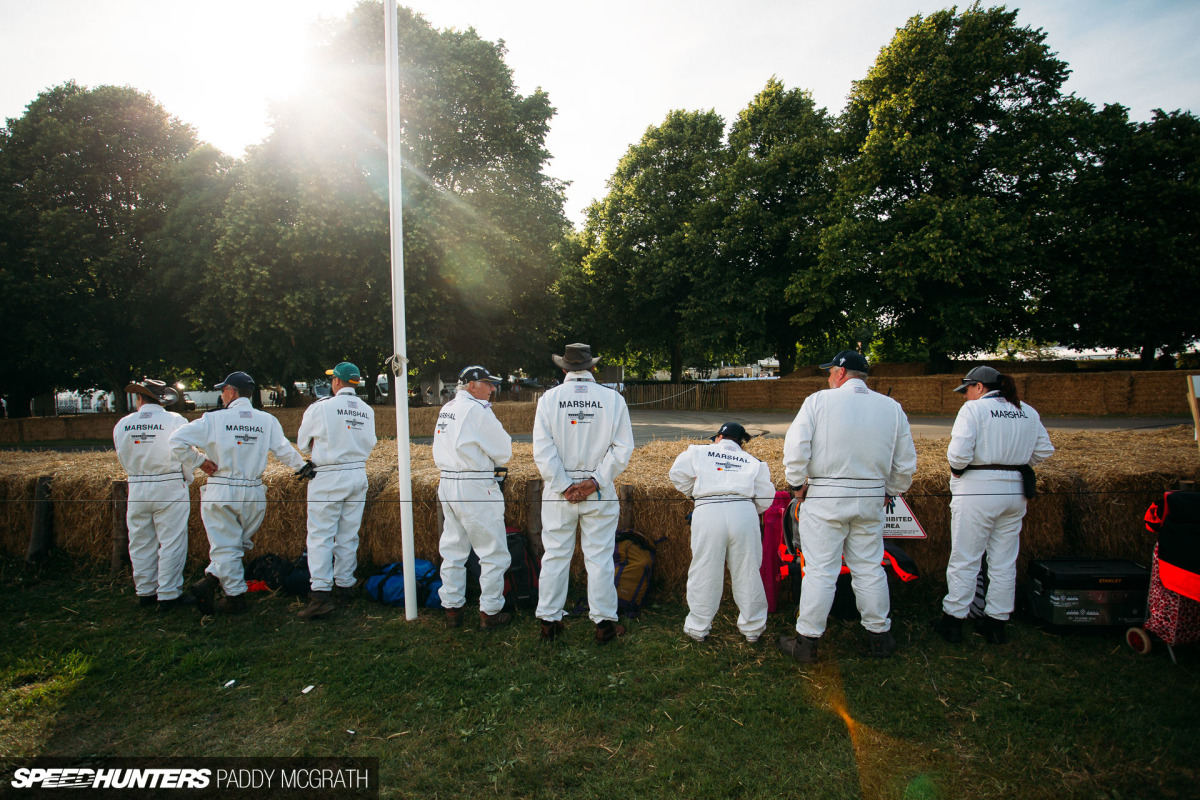 These people really make the event, in the literal sense. Again, some of the friendliest corner workers any where. Proper enthusiasts, too. Every single last one of them.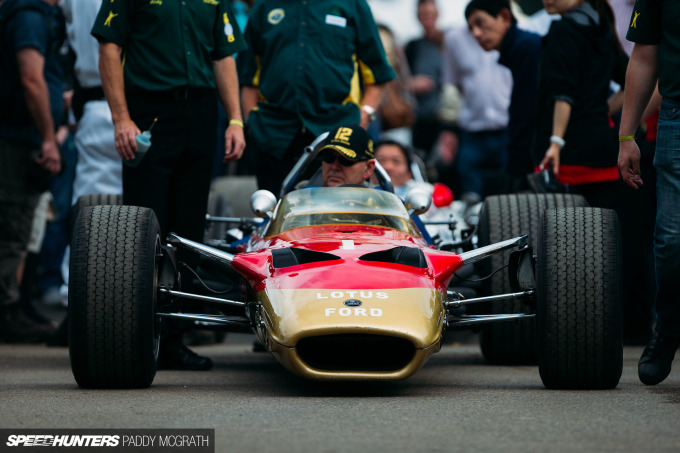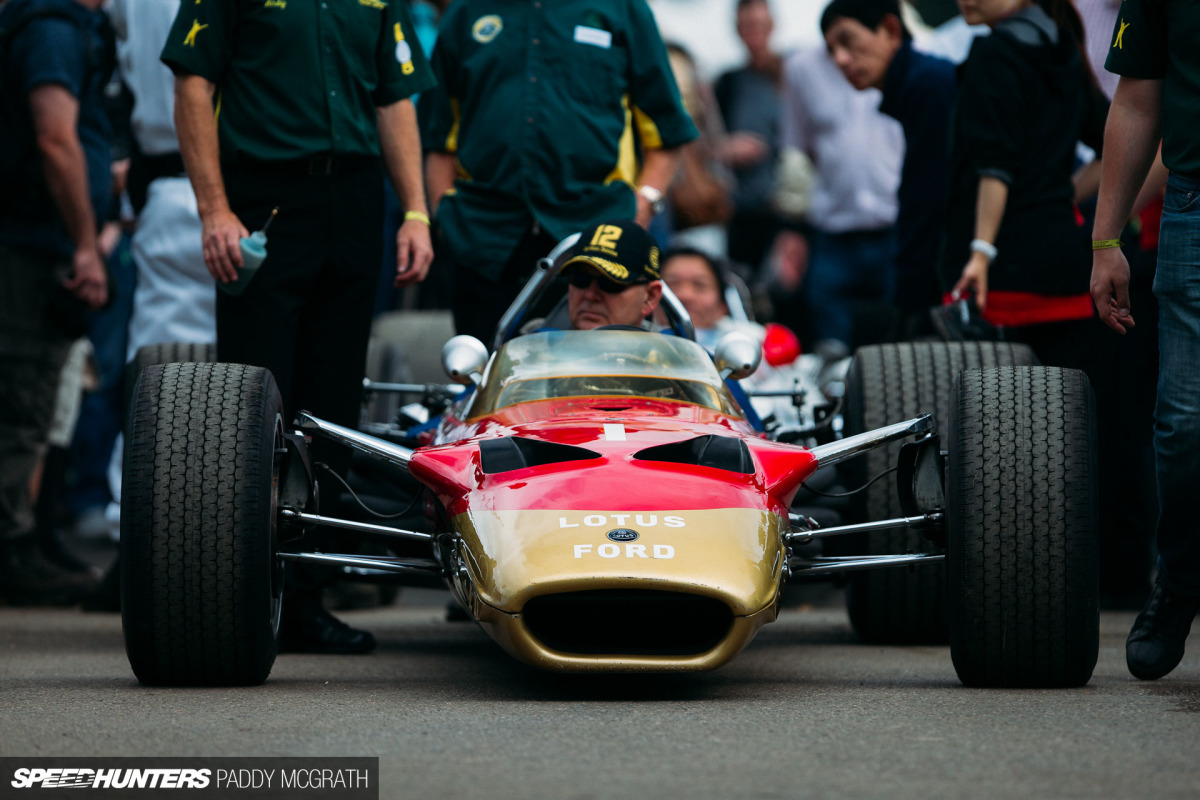 I'll try and stop there, before I wear myself out and/or bore you half to death. Maybe only those that have been will appreciate what I'm trying to say, or maybe I might find the words in the coming days after a proper night's sleep.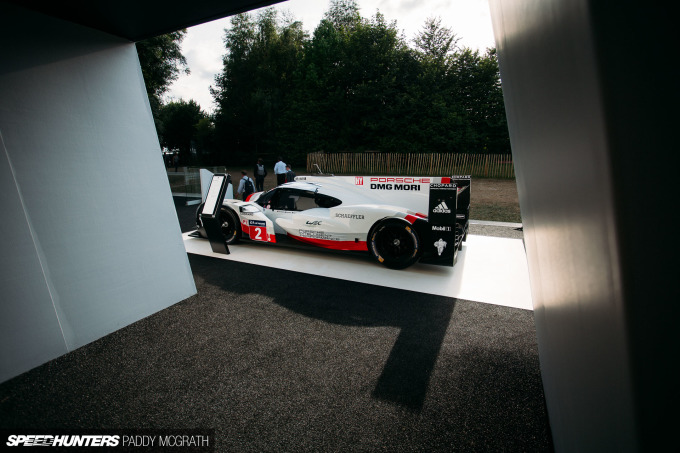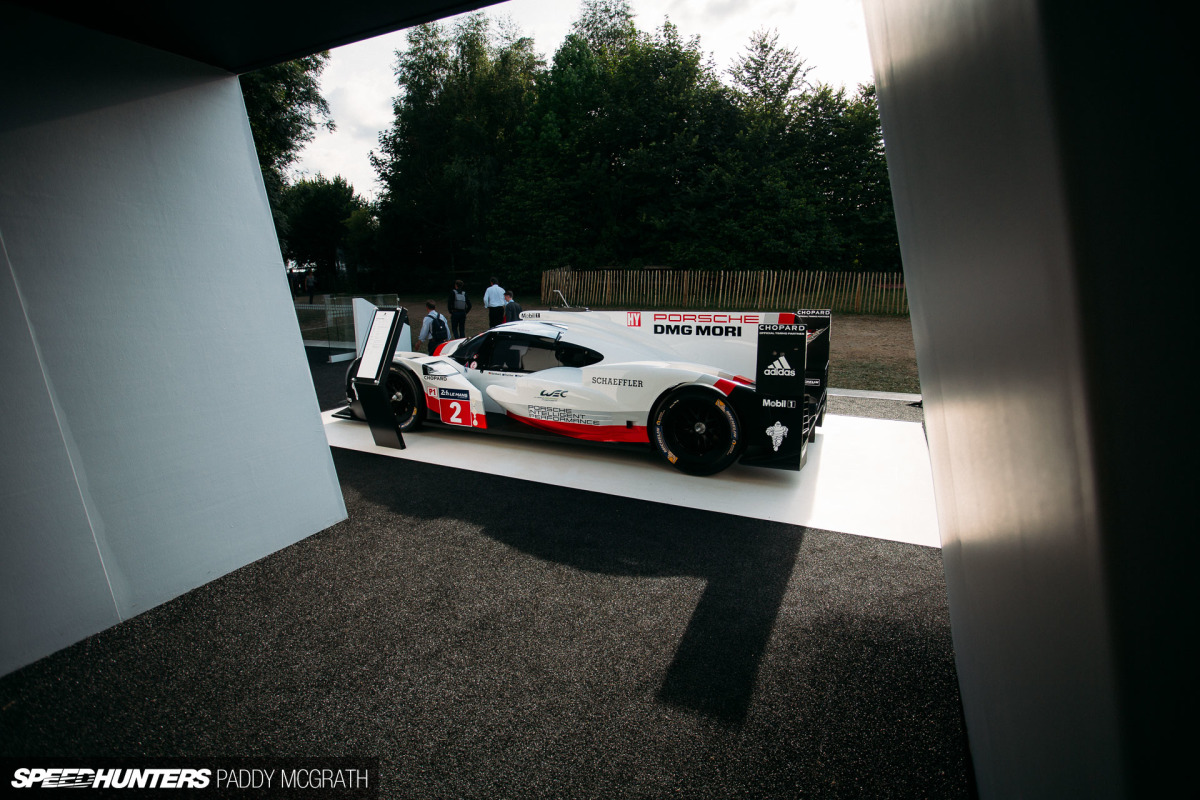 There are two days remaining at the 2017 Festival of Speed, and thankfully, some proper Speedhunters reinforcements have arrived. It's time to take it up a notch.
Tomorrow, I'm swapping the paddock and hill for the dust and tress of the forest rally stage. I plan on leaving my accomodation to get there early in the morning and maybe just staying out there forever, if the quality is even half that of the rest of the event.
Don't forget to follow us on Instagram for behind the scenes photos and videos from the event, and to use the hashtag #SpeedhuntersFOS so we can see what you got up to, too.
Stay safe, speak soon.
Paddy McGrath
Instagram: pmcgphotos
Twitter: pmcgphotos
paddy@speedhunters.com