I'm someone who feels no need to make any excuses for RWB cars.
Why, you may ask? It's simple. You see, when I met Nakai-san for the first time and started covering the cars he built, it all clearly fell into a category of Japanese car culture. Here was a guy doing his own thing, following his own style, in order to transform 911s into dedicated track cars. Every RWB built in Japan at that time was a properly abused, often tracked, and a little rough around the edges. Add to that the wide-body look, the stacked wings and the slammed stance, and the style was so easy to recognize.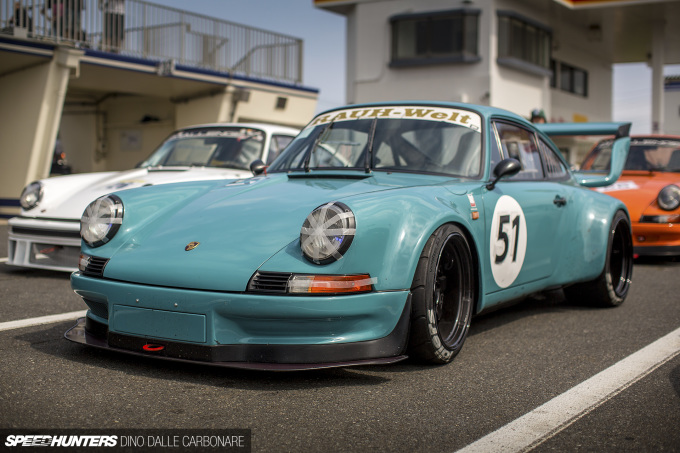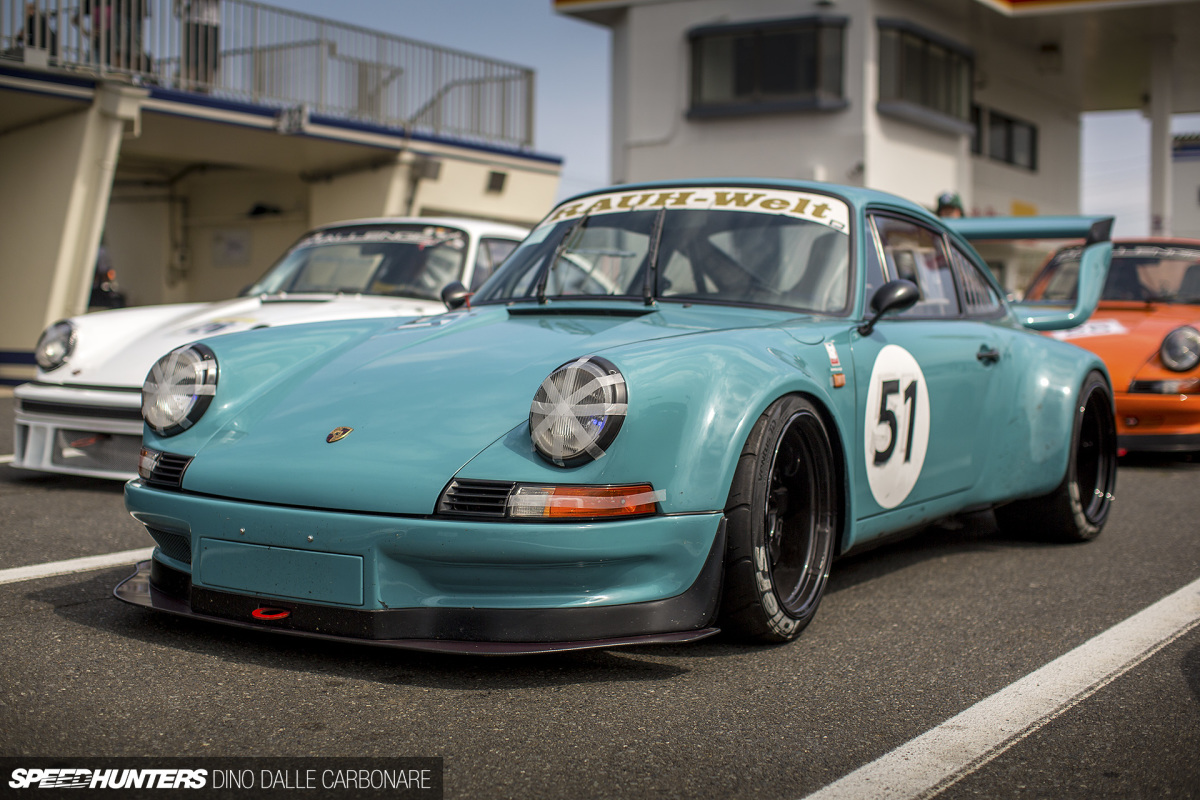 Nothing much has changed with Nakai's Japanese customers; the majority build their cars for thrashing around Tsukuba, Fuji, Sodegaura or Motegi, not to mention tight and challenging mountain passes.
Outside of Japan, however, RWB shines with a different light. Many cars are built as show pieces and prized possessions that often don't get used much. I may be generalizing here as there are exceptions to everything, but this main difference is very apparent at least. And that's why it's so nice to see Nakai's work being used in the way that he always intended it to be used. To that end, this backdated 964 had me drooling when I spotted it in the Tsukuba paddock at the recent idlers Games.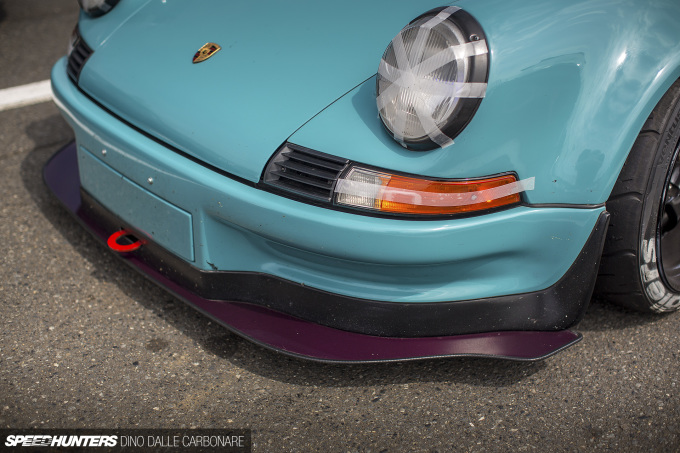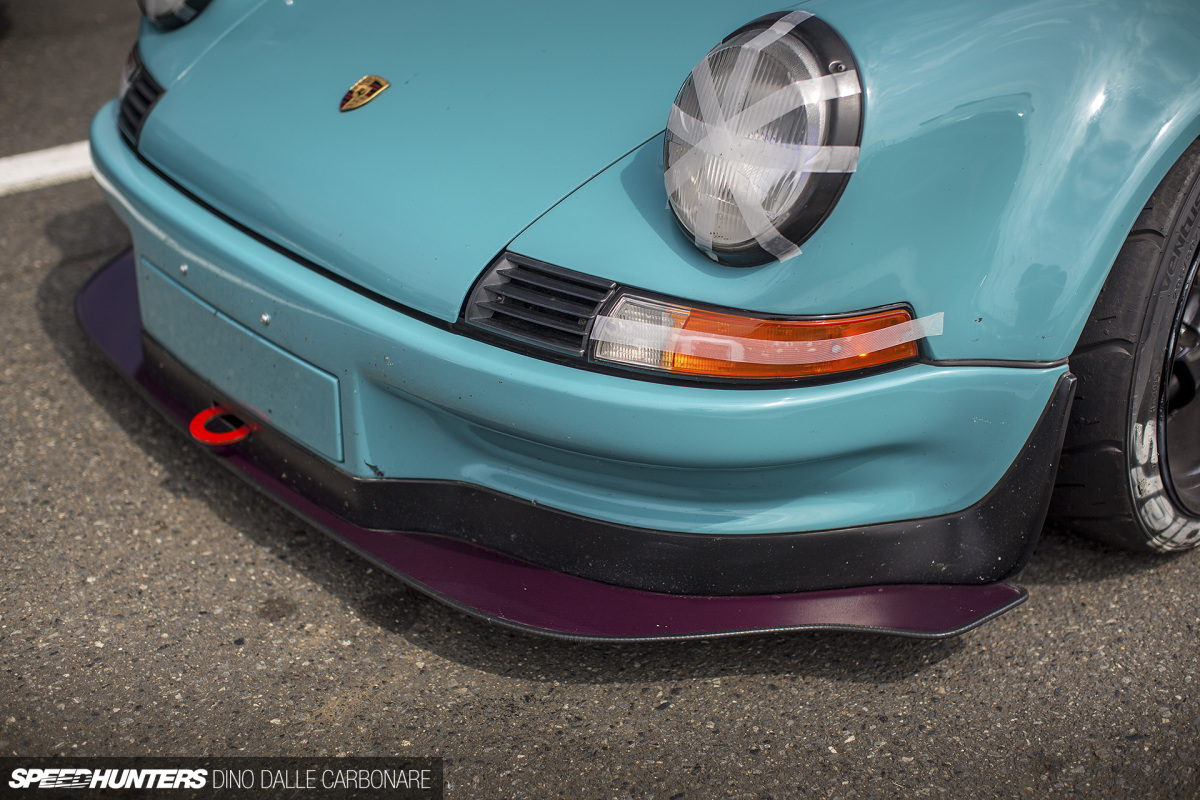 The long 901-like hood conversion and '70s IROC-inspired bumper with a hint of a square air dam is a look that really does it for me. Here, it's been spiced up further with a functional carbon fiber splitter.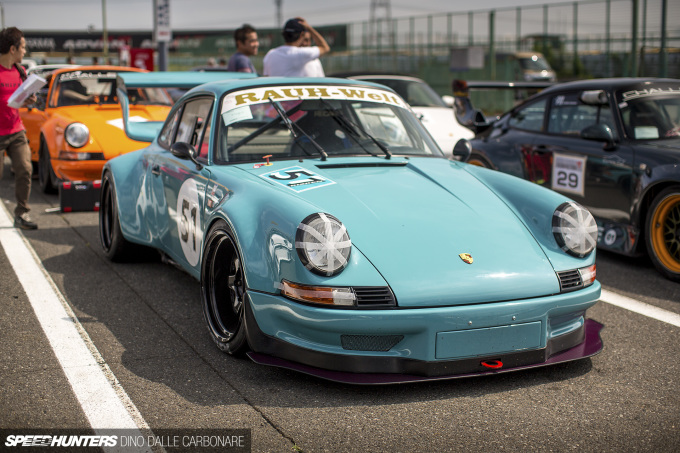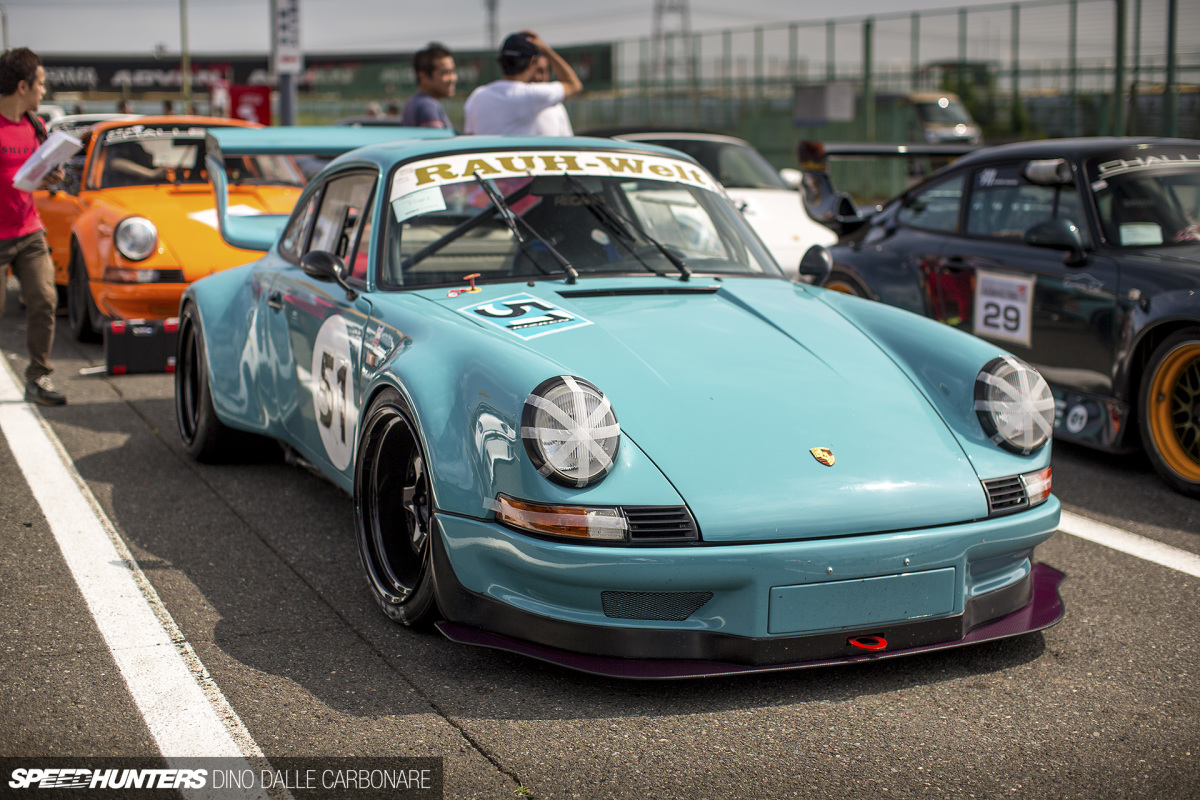 But it's really the unbalance, if you can call it that, between the narrow front end and the chunkier rear.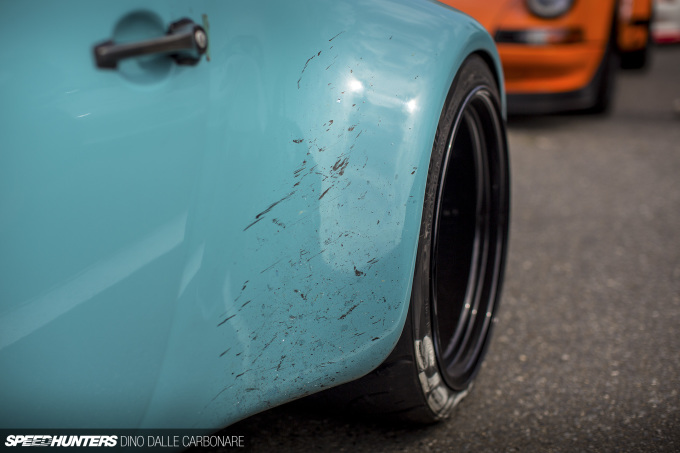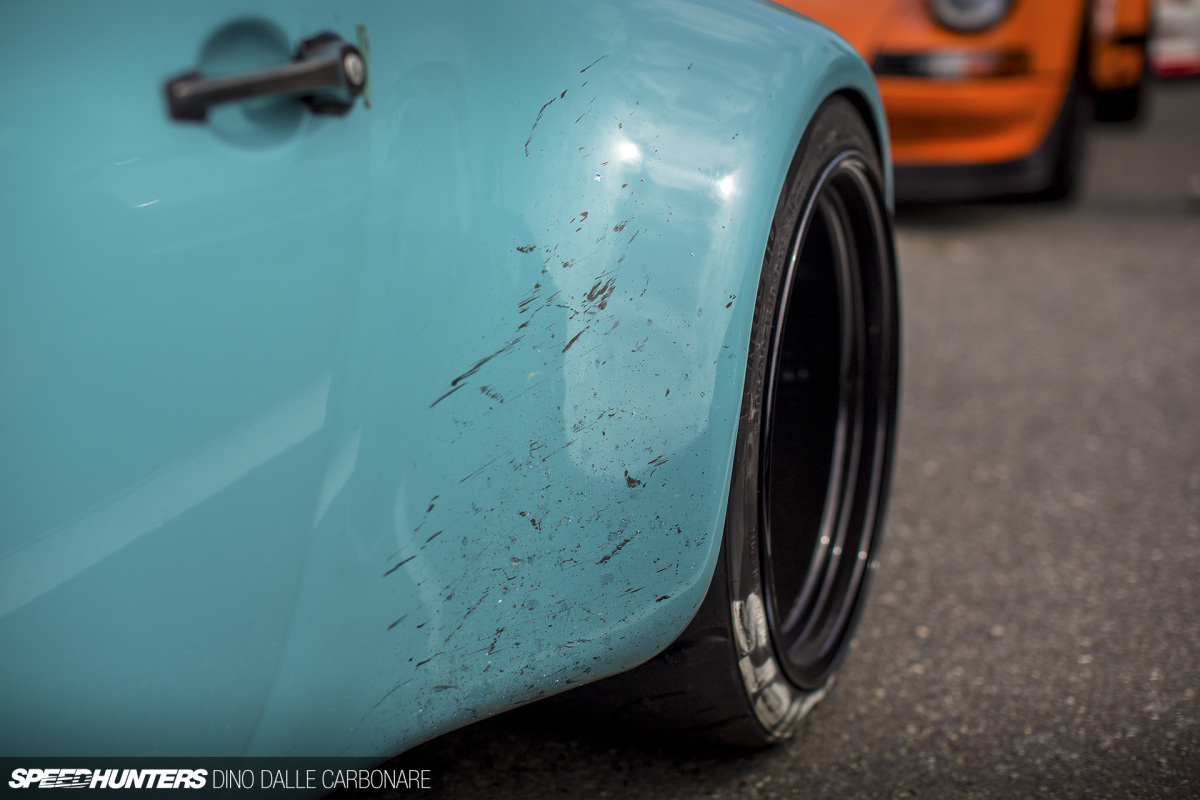 And the way it's so cleanly integrated into the bodywork gives another dimension to the work that Nakai-san can do. The pelting marks caused by the front Hankook semi-slicks only add to the look.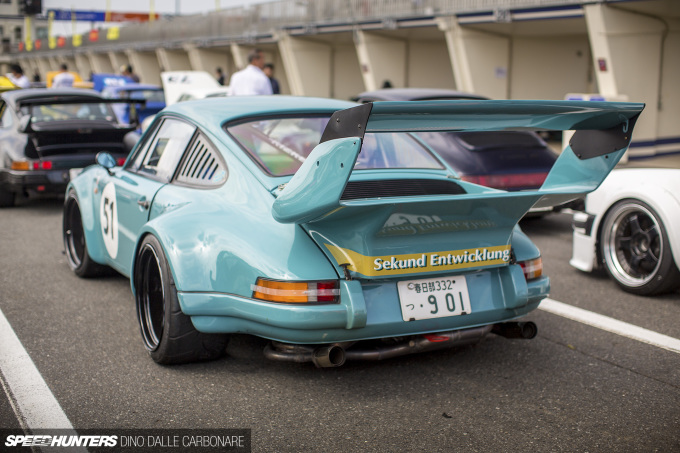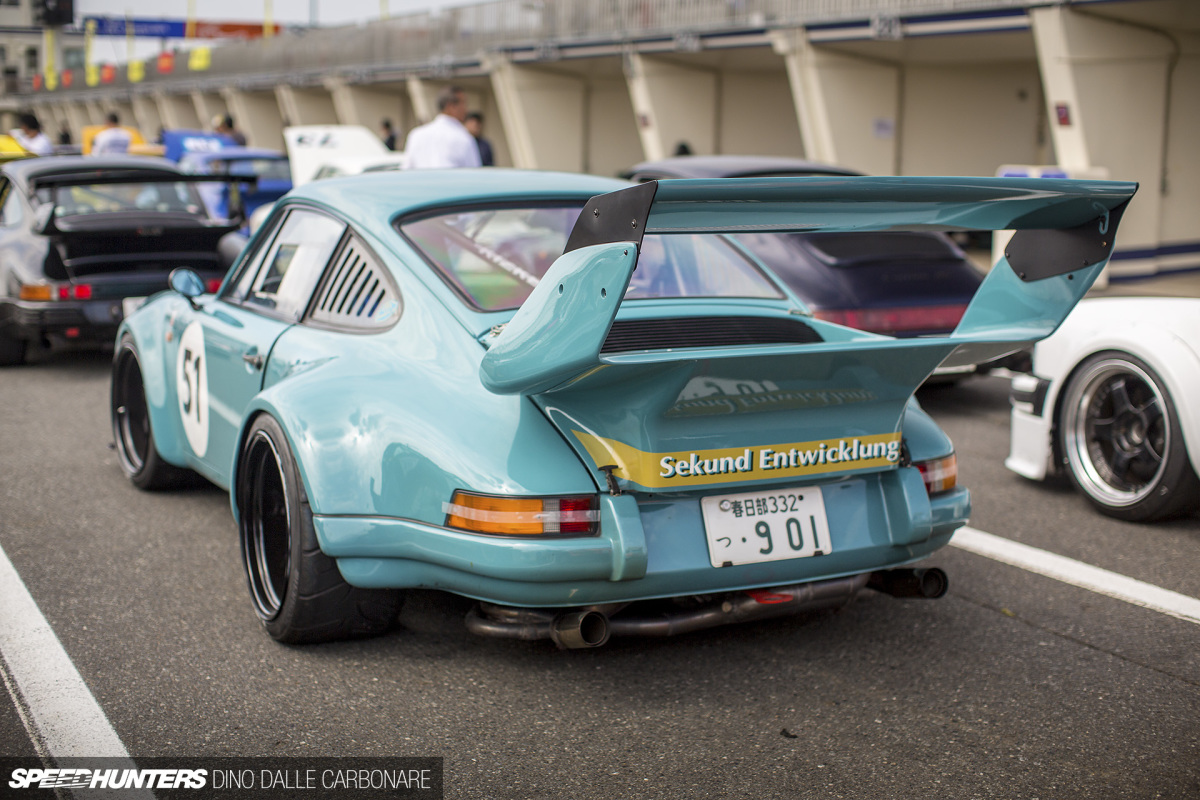 The massive 935-inspired rear wing further fuels the imbalance I mentioned; it makes the whole rear end look ridiculously long to the point of being exaggerated.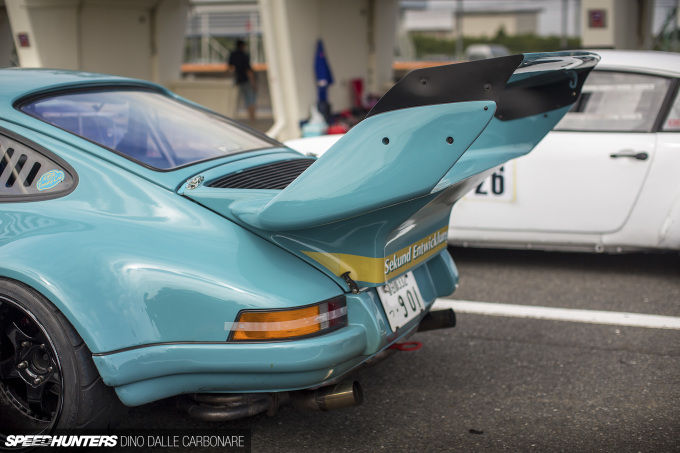 In typical Japanese fashion, the wing is then further extended with an additional element painted black.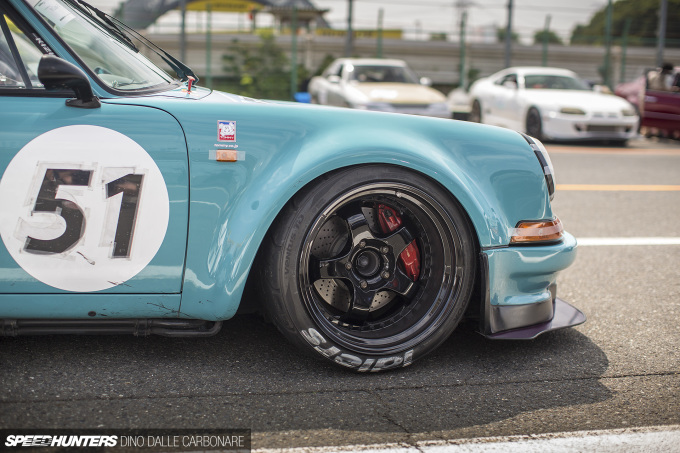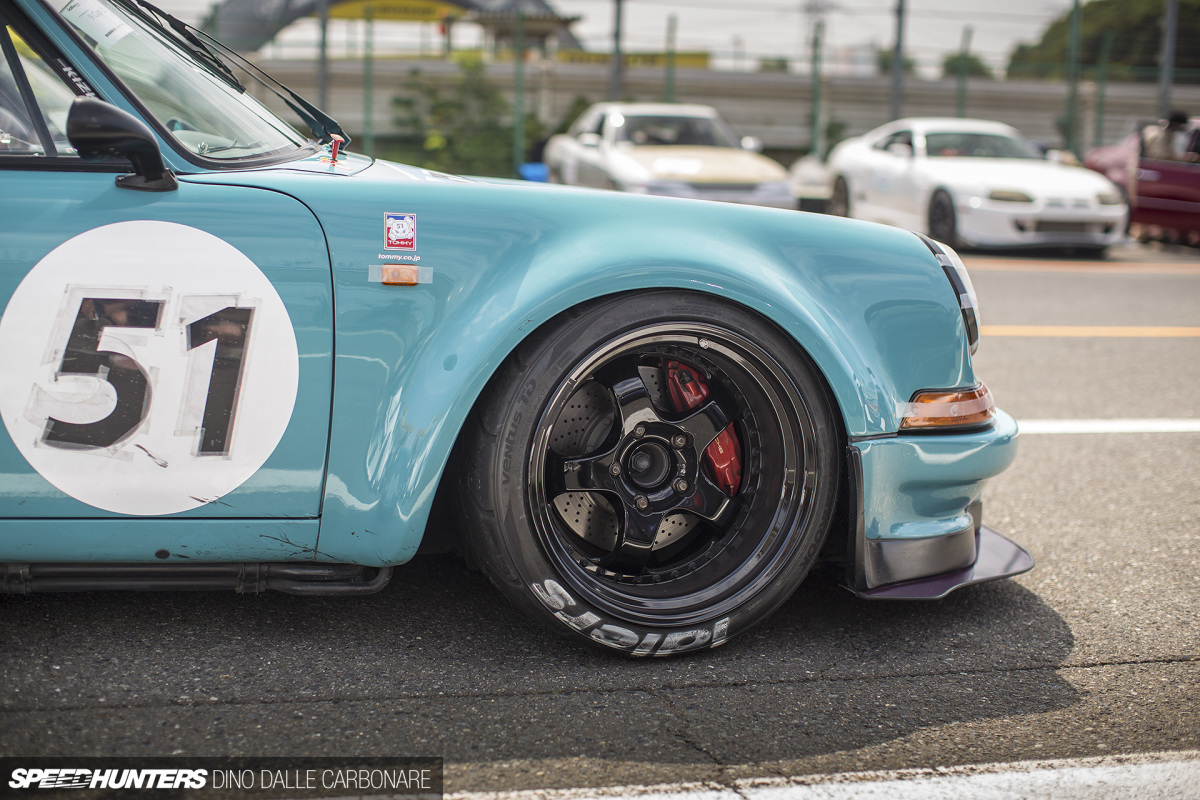 And finally, the turquoise body is contrasted by black Work Meister S1s.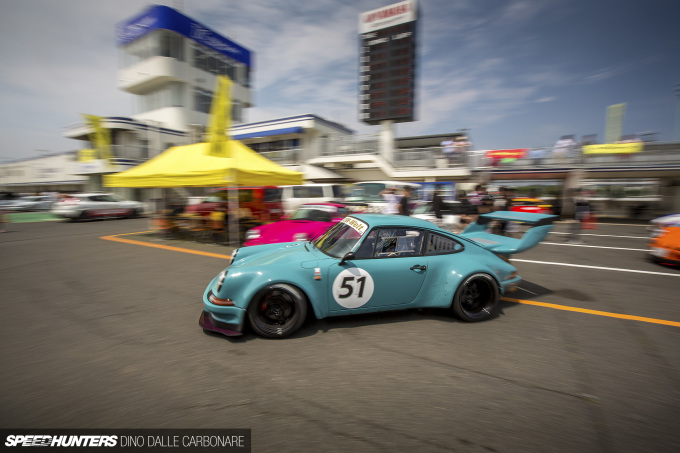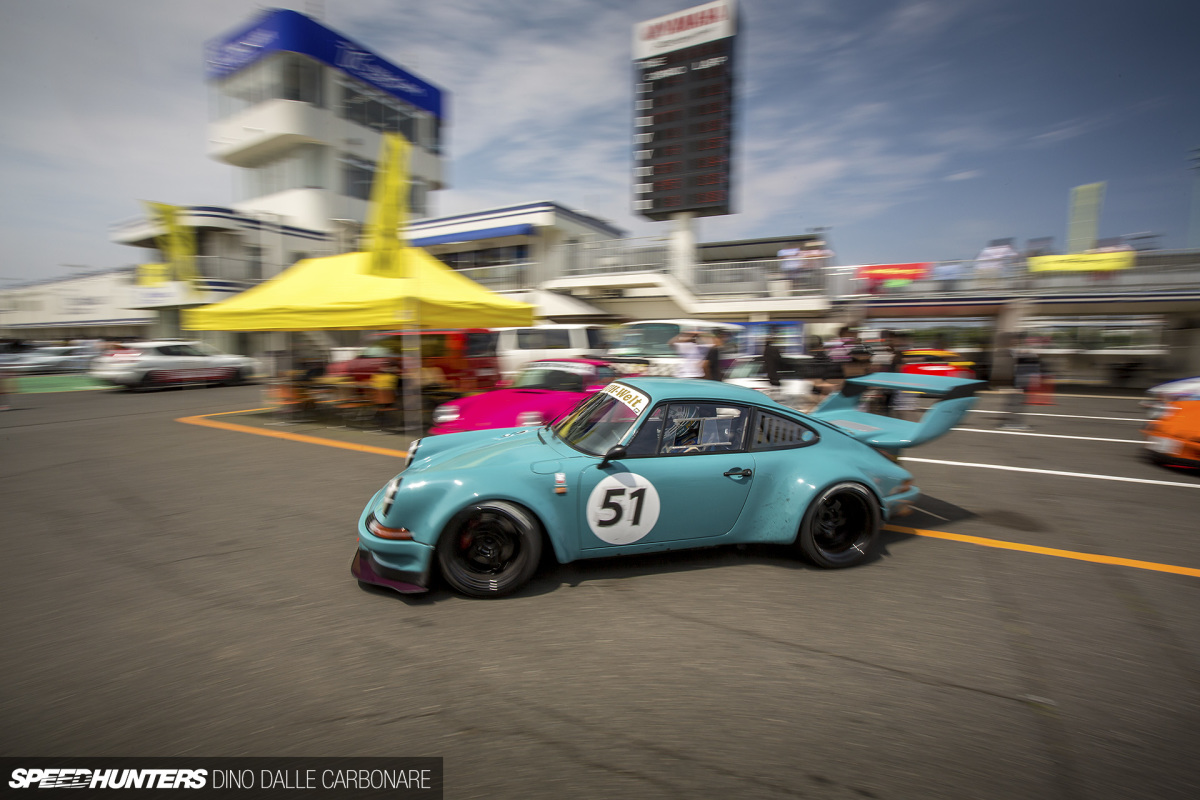 I'm a sucker for a car that's put to good use on track. It doesn't really matter if it's a 911 or not, or if it's a RWB creation or not either – the most important thing is seeing these cars being used properly.
Dino Dalle Carbonare
Instagram: speedhunters_dino
dino@speedhunters.com