Road Trip
There's something quintessentially American about road trips. The vast network of highways and interstates that sprawl across the country and connect east with west; the ability to jump into your car with friends and family and just go wherever your heart's desire leads you. I spent countless hours driving all over the country when I lived in the States, and some of those hours behind the wheel were the best moments of my life.
Of course, what type of car you are driving will greatly affect the 'fun factor' of a road trip. If you find yourself driving down a twisty back road in a horrid econobox, I highly doubt it would be as fun as if you were blasting down the same stretch of tarmac in a proper sports car.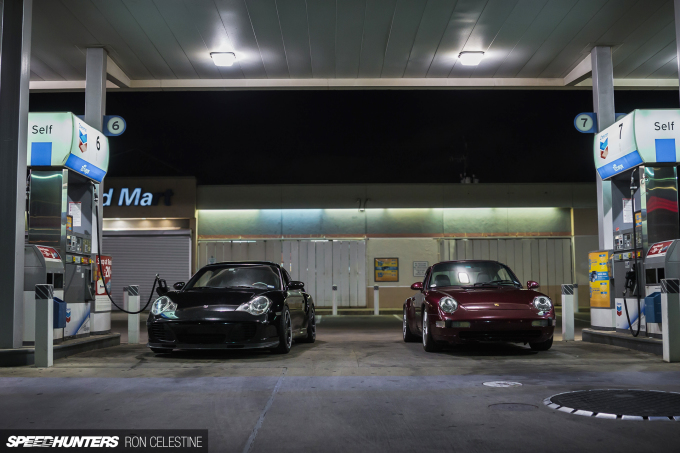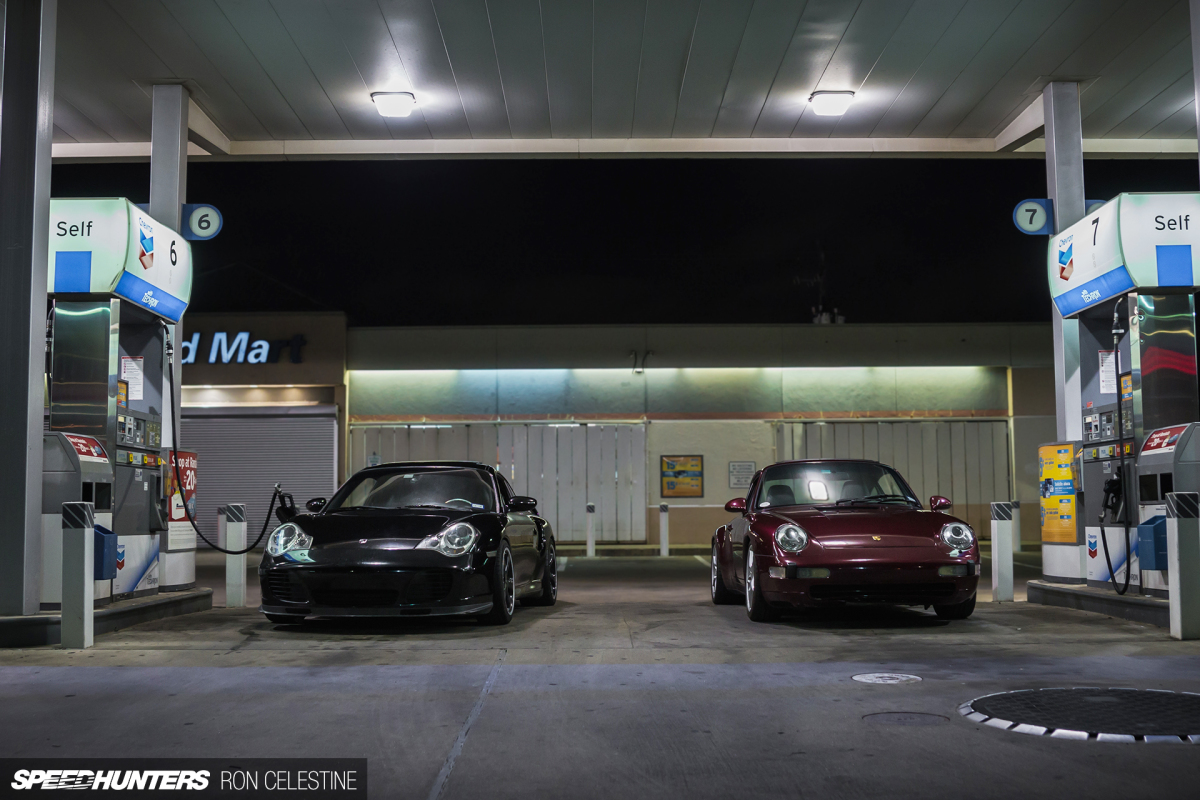 After a night spent driving around Houston's extensive freeway network in Modern Aircooled's 993 and 996 Turbo S, a thought crossed my mind.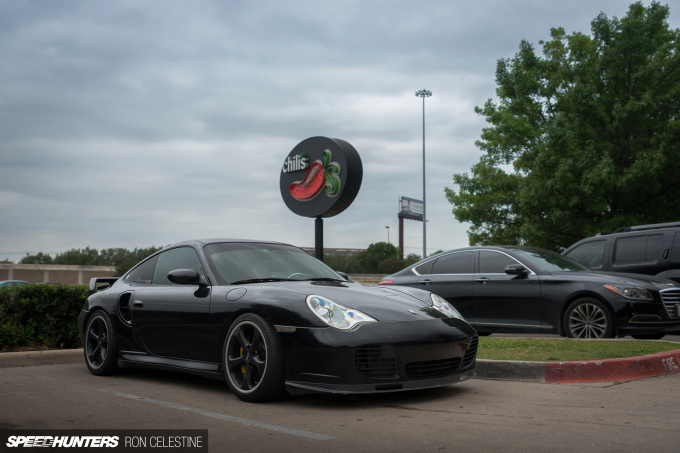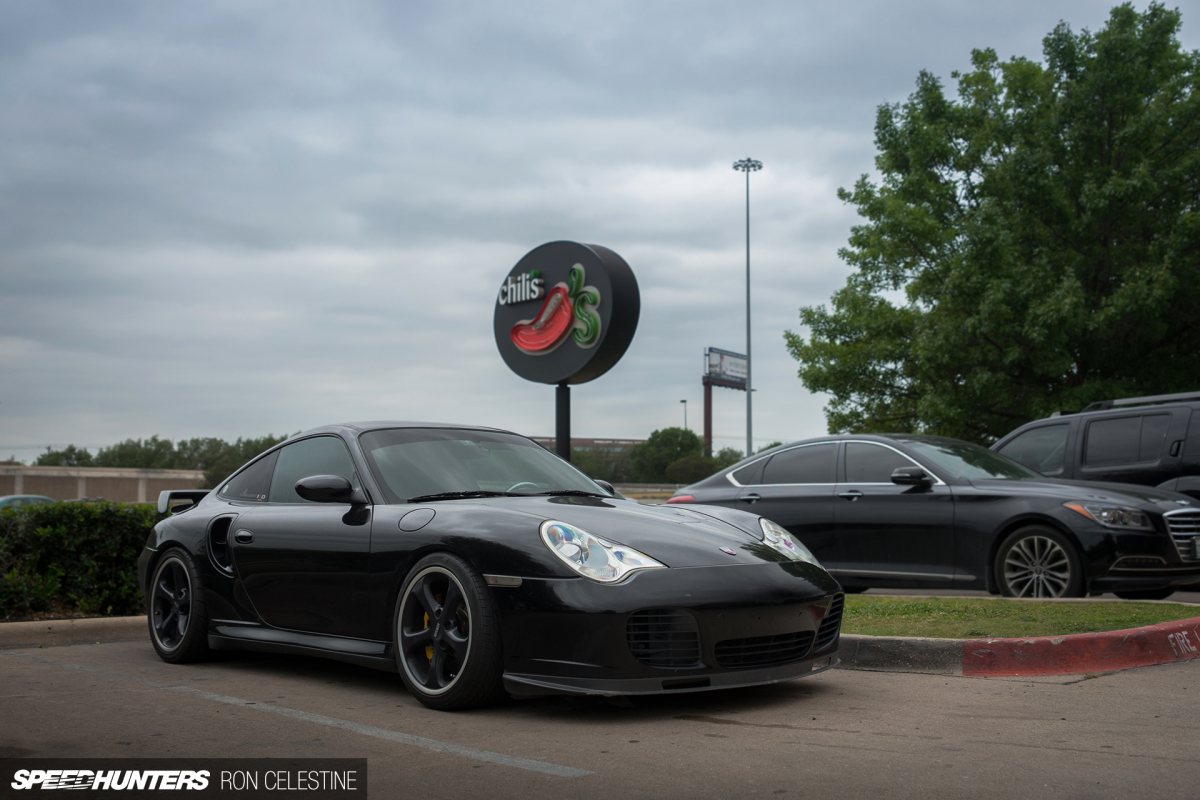 The 911 has always been regarded as the 'everyday' supercar, one you can drive around and not be constantly worried about scraping the nose on an ant. It's the supercar that packs mind-boggling performance, yet is functional enough to be a grocery-getter or take you to grab a bite to eat if you're feeling lazy. It's the supercar that can also be your daily driver.
But how would it fare on a road trip?
Also curious about how his 2005 996 Turbo S would do, Jordan from Modern Aircooled insisted that I take his 128,000 mile daily driver on a return trip to Austin, and report back any flaws I detected along the way. How could I possibly pass up such a request?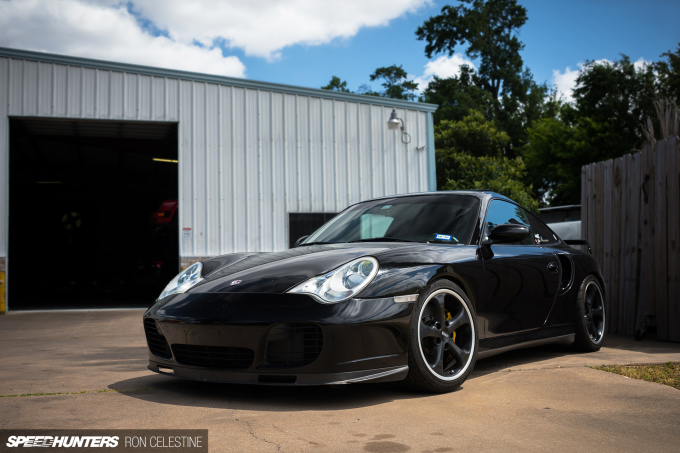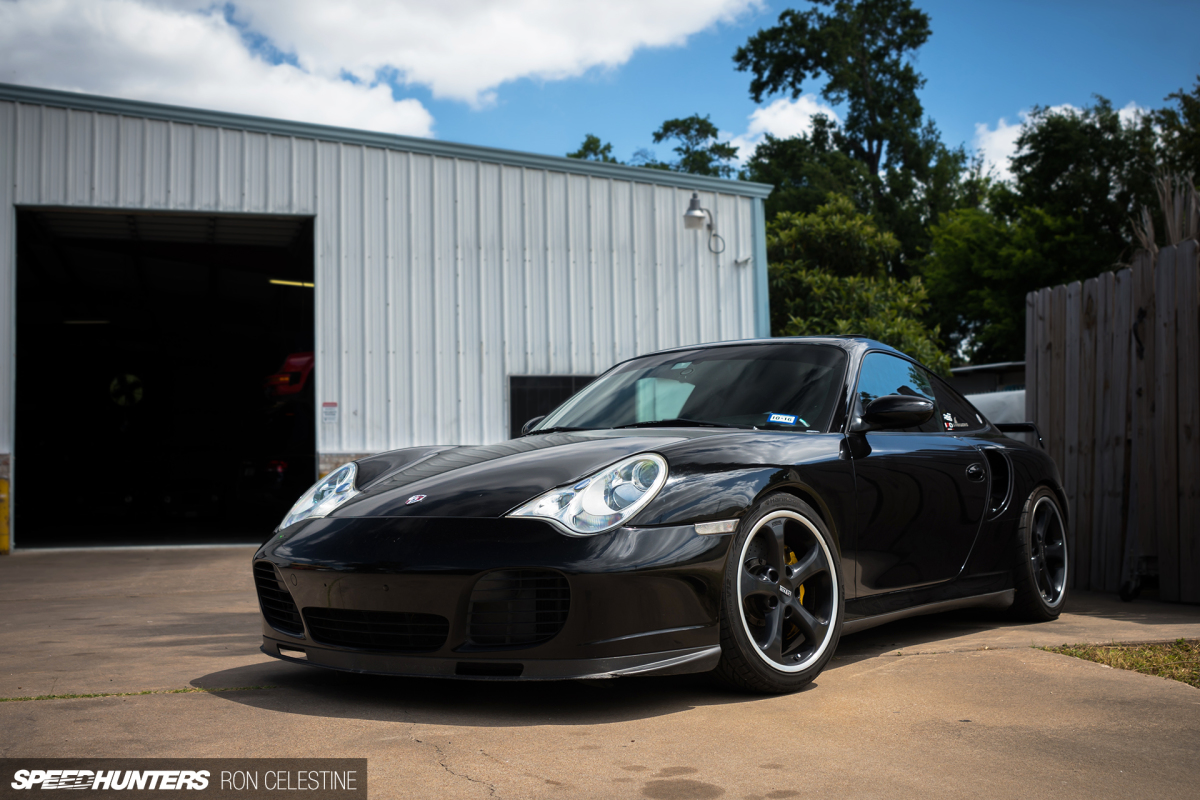 With my younger sister in tow, the following day I met up with Jordan at the shop. After topping the 996's fluids off, he did one final check to ensure everything was ready for our day trip, and explained the ins and outs of the car.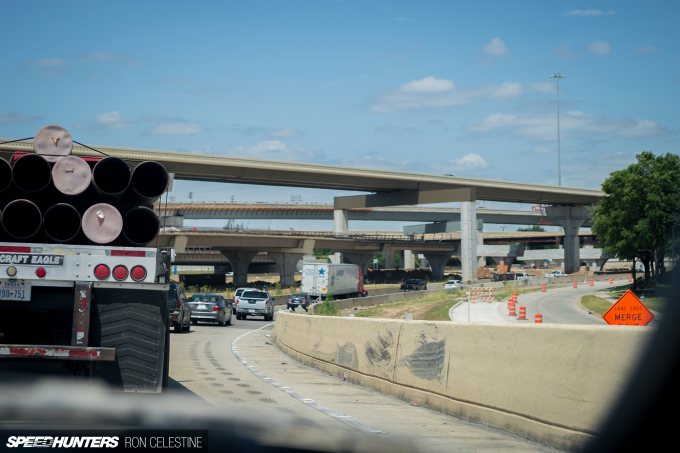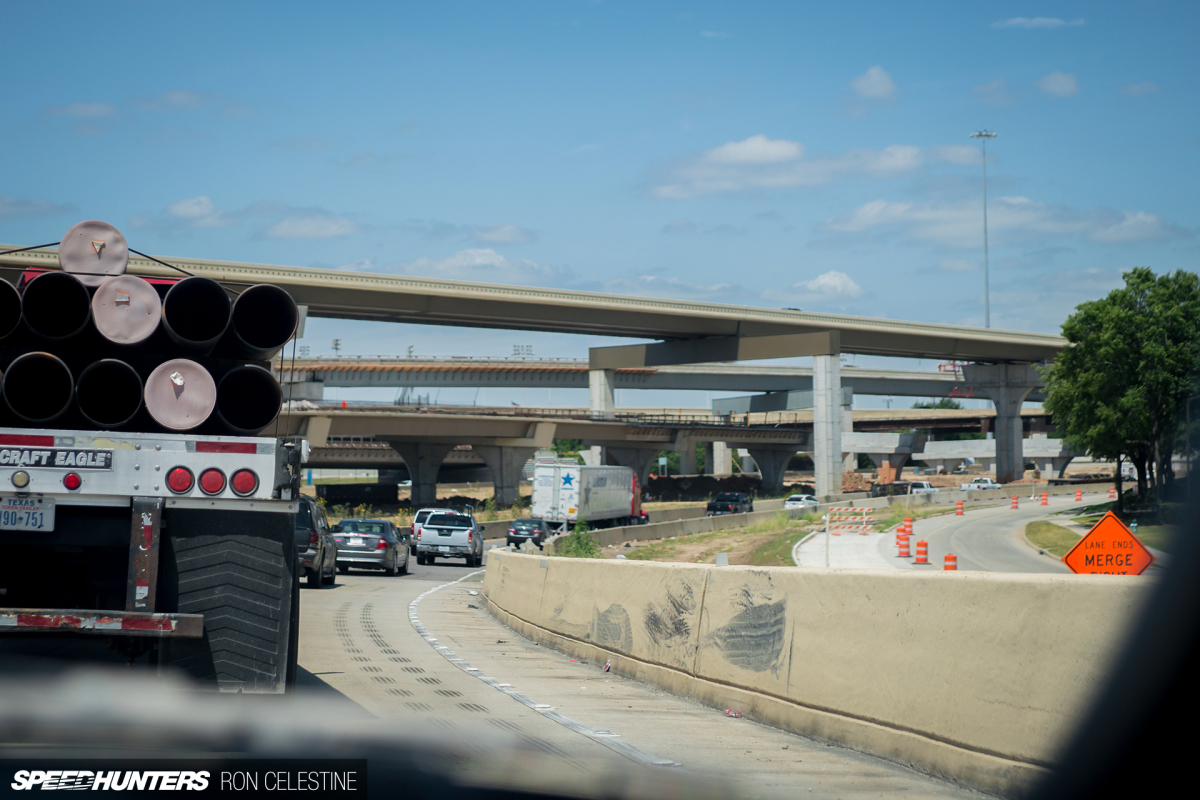 The plan was to get on the road before traffic picked up, but with the never-ending construction going on in Houston, that was never going to happen. If anything though, the congestion gave me a chance to see how the car would cope with the sort of stop and go traffic that a daily driver has to deal with. With the clutch upgraded to a Sachs Stage 2.5 unit, I was expecting my leg to experience a serious workout, but to my surprise the clutch pedal didn't feel overly stiff. Shifting from 1st to 2nd at low speed was a little tricky though.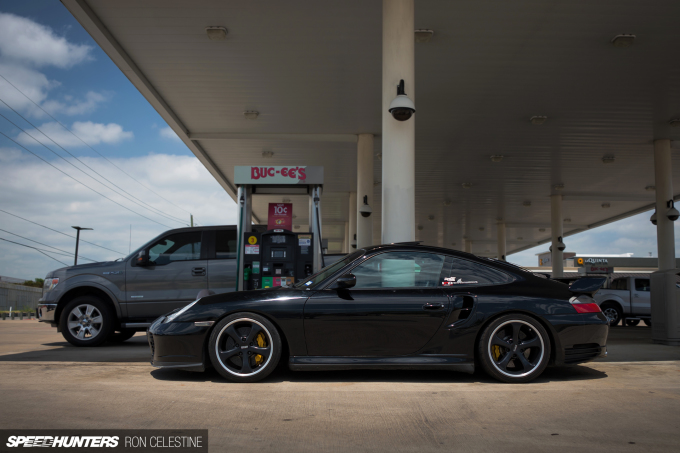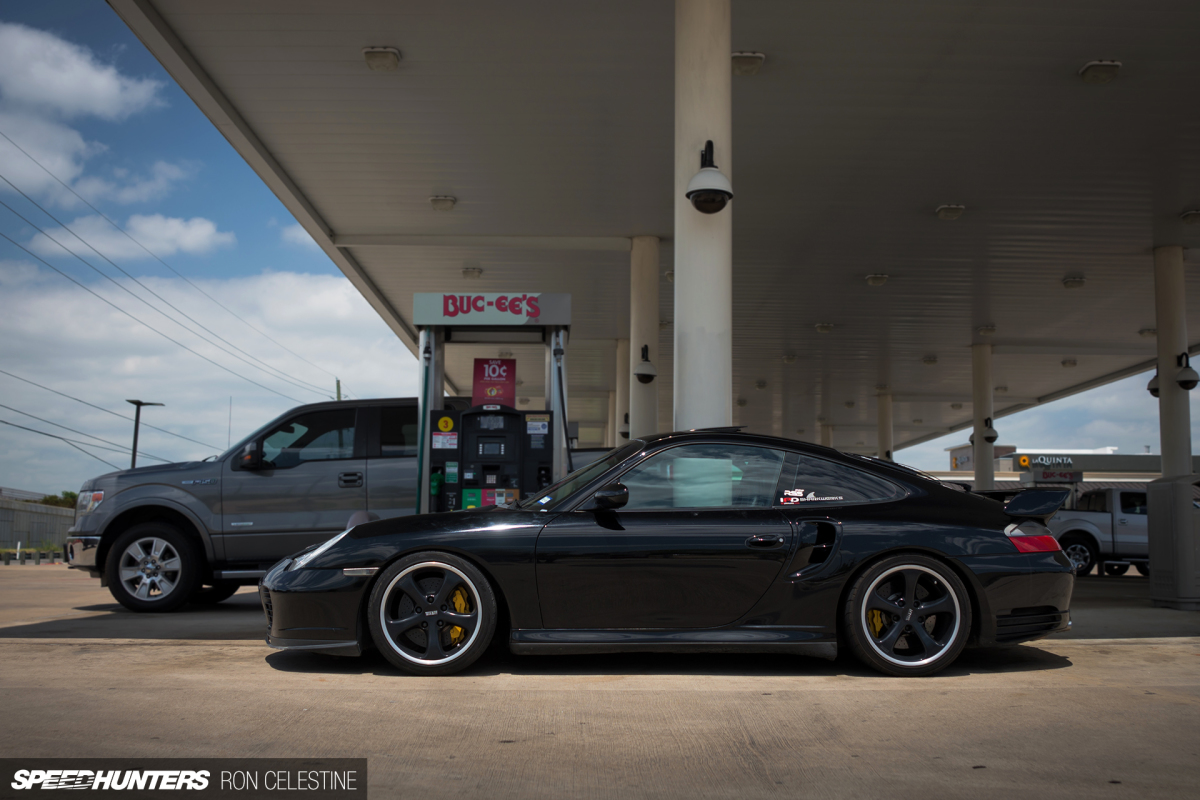 Outside the construction zone of 290, I decided to make a quick pitstop at Buc-ee's. For many Texans, Buc-ee's is one of the best places to make a stop at when you're driving through The Lone Star State. With decent gas prices, a variety of food, shopping, and amazingly clean bathrooms, its reputation is well deserved.
It was also the first stop along the way where I realized how small the 996's fuel tank was. Although Austin was only around 180 miles away, the 12 gallon capacity meant that I had a max range of around 240 miles if I drove like a responsible adult.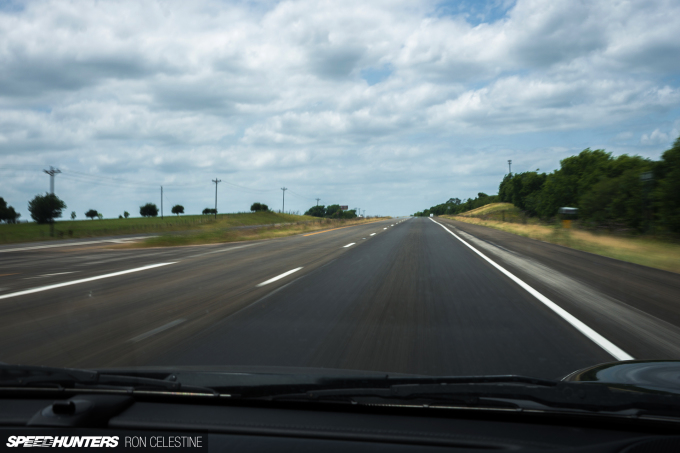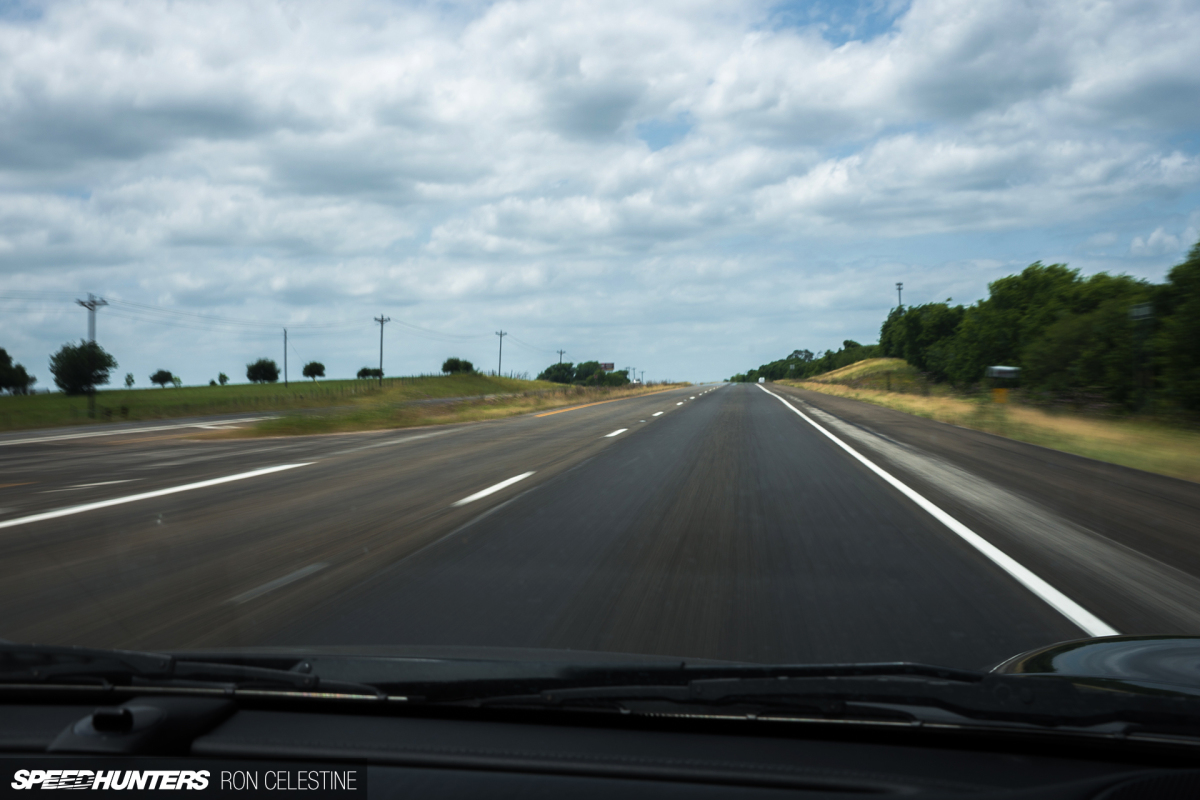 Out on the open road, the desire to really let the 3.6-liter engine roar wasn't as strong as I thought it would be. Knowing that I had so much performance on tap, I found myself surprisingly more relaxed. With no sense of urgency, I let other commuters whizz me by as I listened to the wonderful soundtrack playing behind me.
I wonder if this is how Clark Kent feels everyday, knowing you have the power to destroy the world, and yet feeling more happy blending in as a mere mortal…
Thoughts of 'who on Earth would ever live here?' crossed my mind as I drove through a random town out in the middle of nowhere, so I decided to pull over and check it out. I didn't spend too much time outside of the car though; there are too many thrillers about people pulling over in abandoned towns and I didn't want to be the next 'based on a true story.'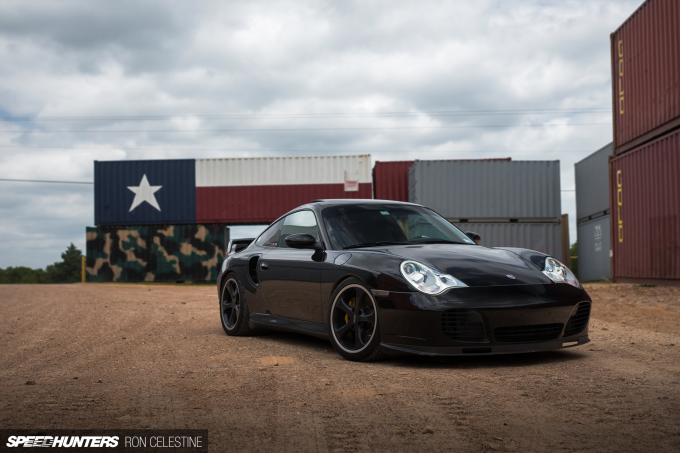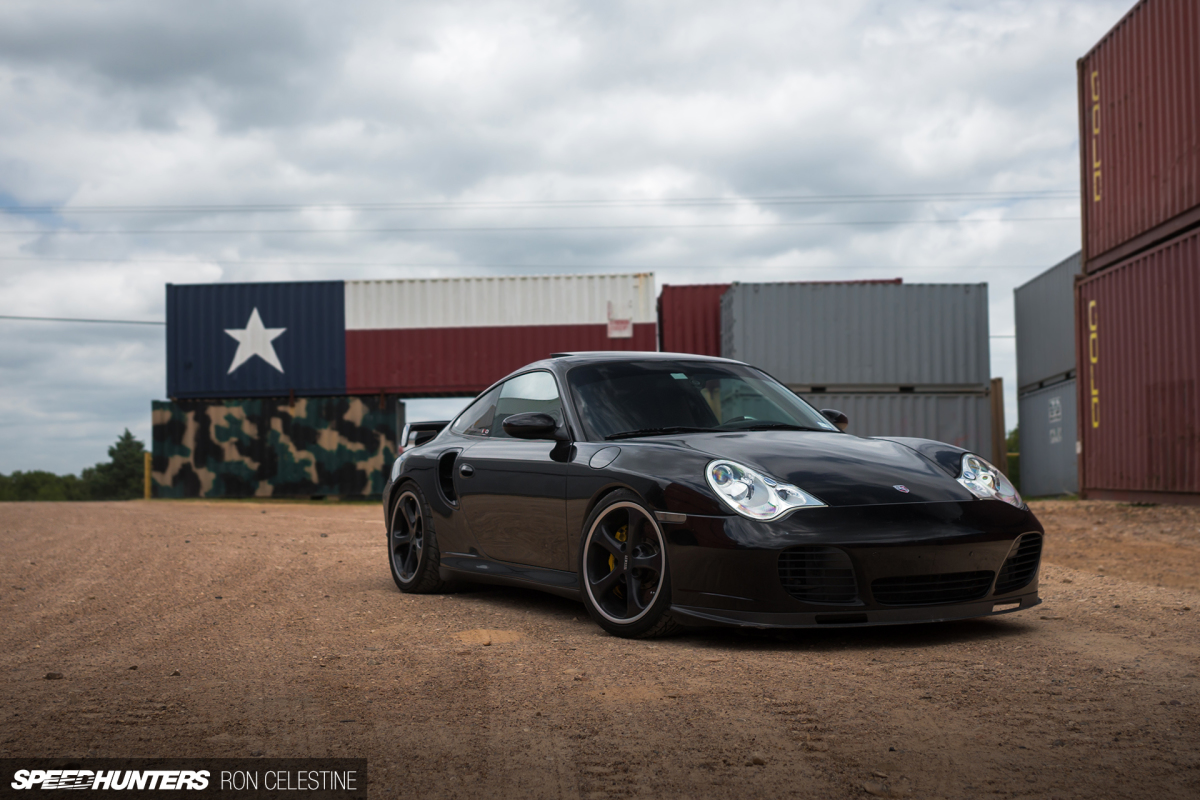 Halfway between Austin and Texas, we noticed an area full of shipping containers. Thinking it would make the perfect contrast for the 911, I stopped the car again, grabbed my camera and began taking in all the 996's details as the dust swirled around us.
Classic Watercooled
As I mentioned in my tour of Modern Aircooled garage, Jordan uses his 2005 Porsche 996 Turbo S as the banner bearer for the company's 'Classic Watercooled' subcategory. As such, it's received a few tasteful modifications.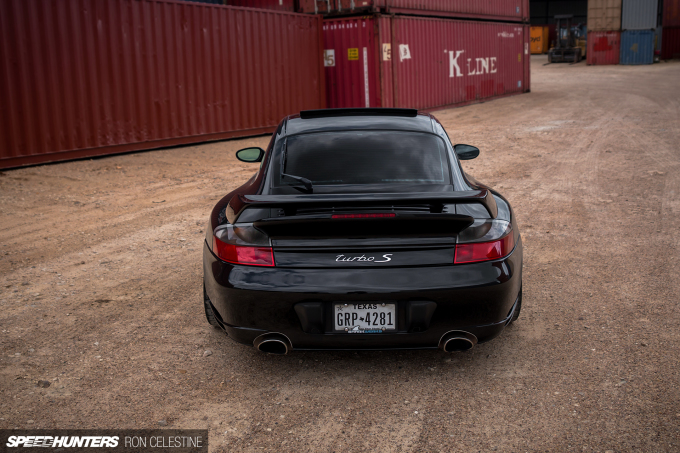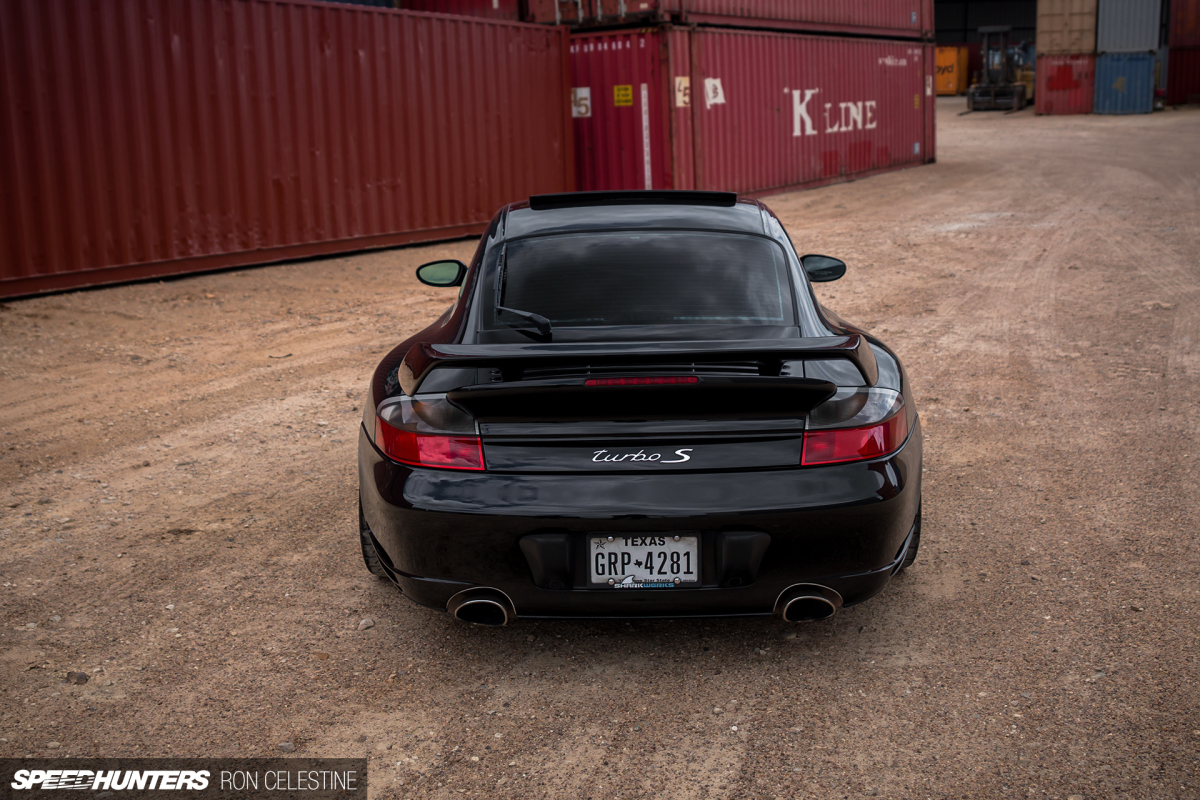 The 2005 model was the only 996 to come standard from factory with the X50 package. That package included larger K24 turbos with matching intercoolers, and a PCCB (Porsche Ceramic Composite Brakes) upgrade.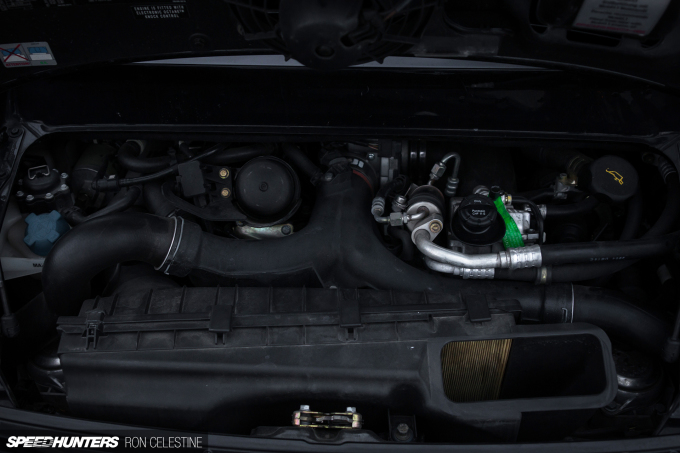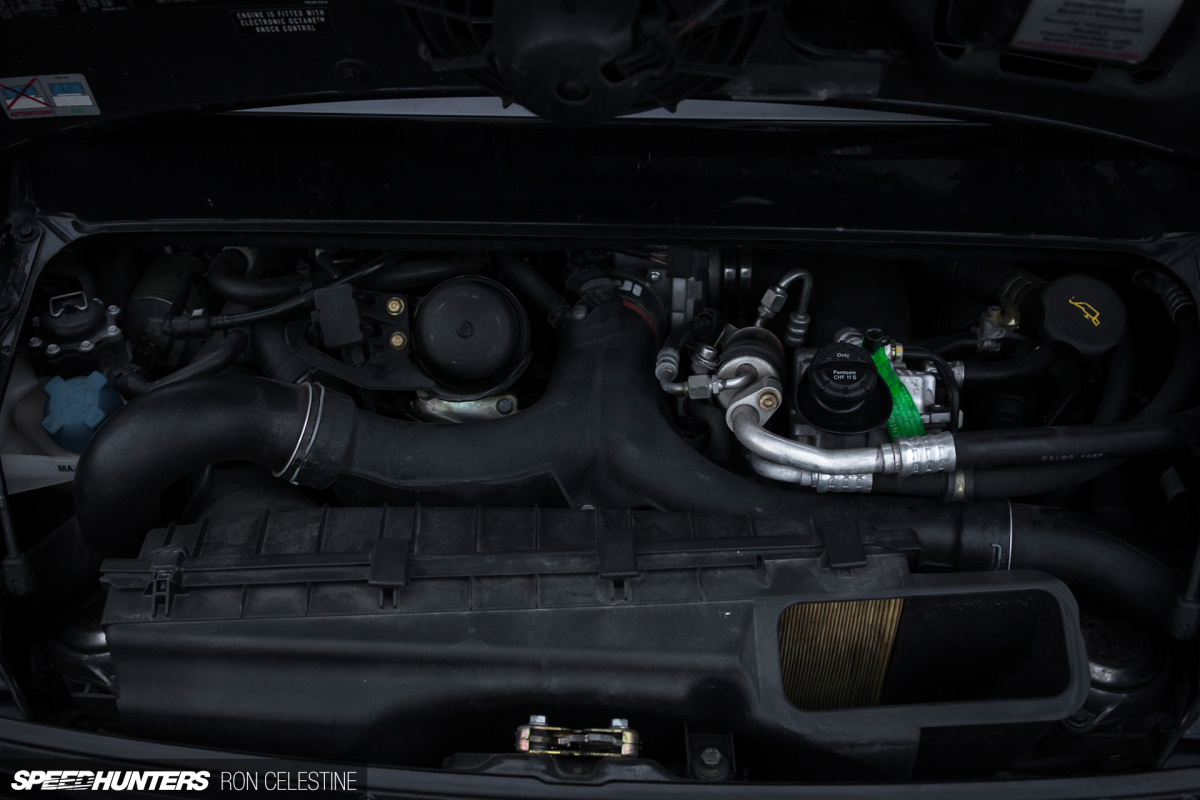 In factory form, the 996 Turbo S was nothing to sneeze at with around 450hp to the crank. Nevertheless, there's always room to extract a little more, and in the case of this car the flat six has been modified with Beru ignition coils, an IPD competition plenum and a larger 74mm throttle body. After a tune from TechArt, there's now 500hp going to all four tires.
Knowing the car was running larger turbos, I was expecting a bit of lag, but it really only shows itself if you get on it in the wrong gear. If you're in the correct gear and have the revs above 3,000rpm, you are rewarded with an instant and ferocious wave of torque.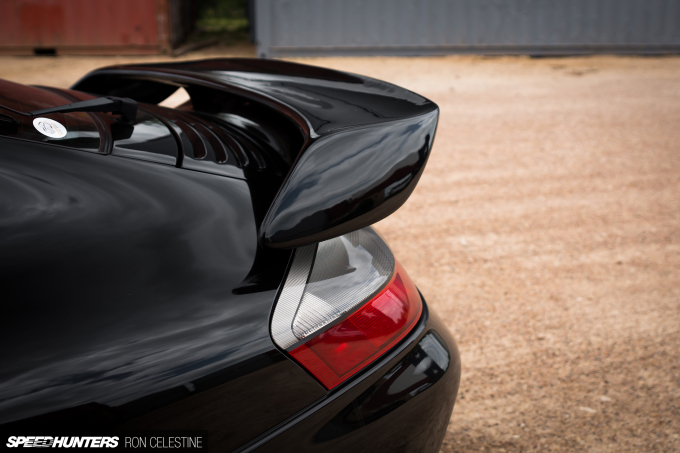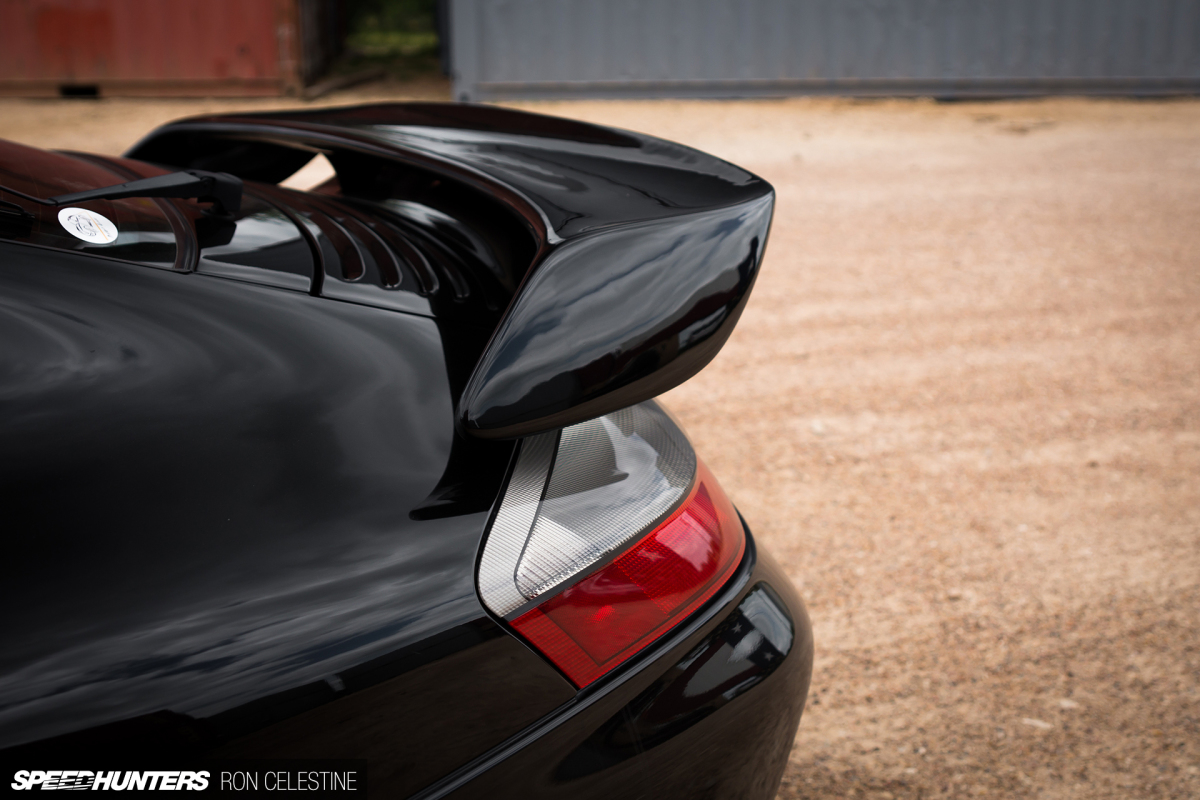 The 996 has a reputation for not being the prettiest of 911s, thus a few exterior changes have been made to this car's exterior. For starters, the factory rear spoiler has been swapped out for a TechArt item; it looks looks a lot better but comes at the expense of the automatic rise functionality at above 76mph.
18-inch TechArt Formula GTS wheels are not only a massive improvement from the stock 5-spokes, but the matte black finish and white lip add a bit of drama, something the 996 was always lacking. They also do a great job of showing off the big brakes.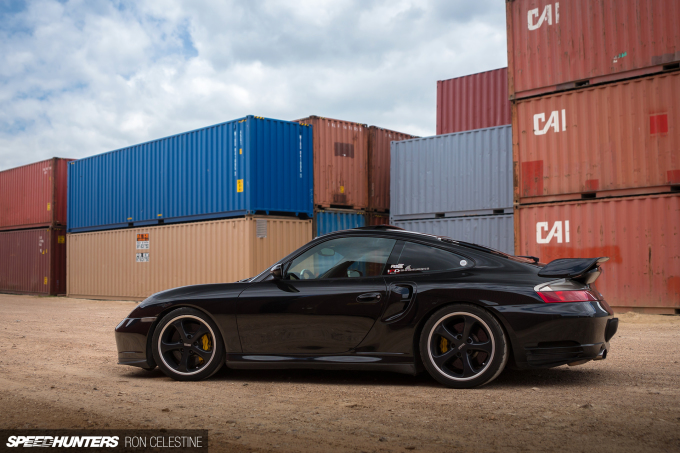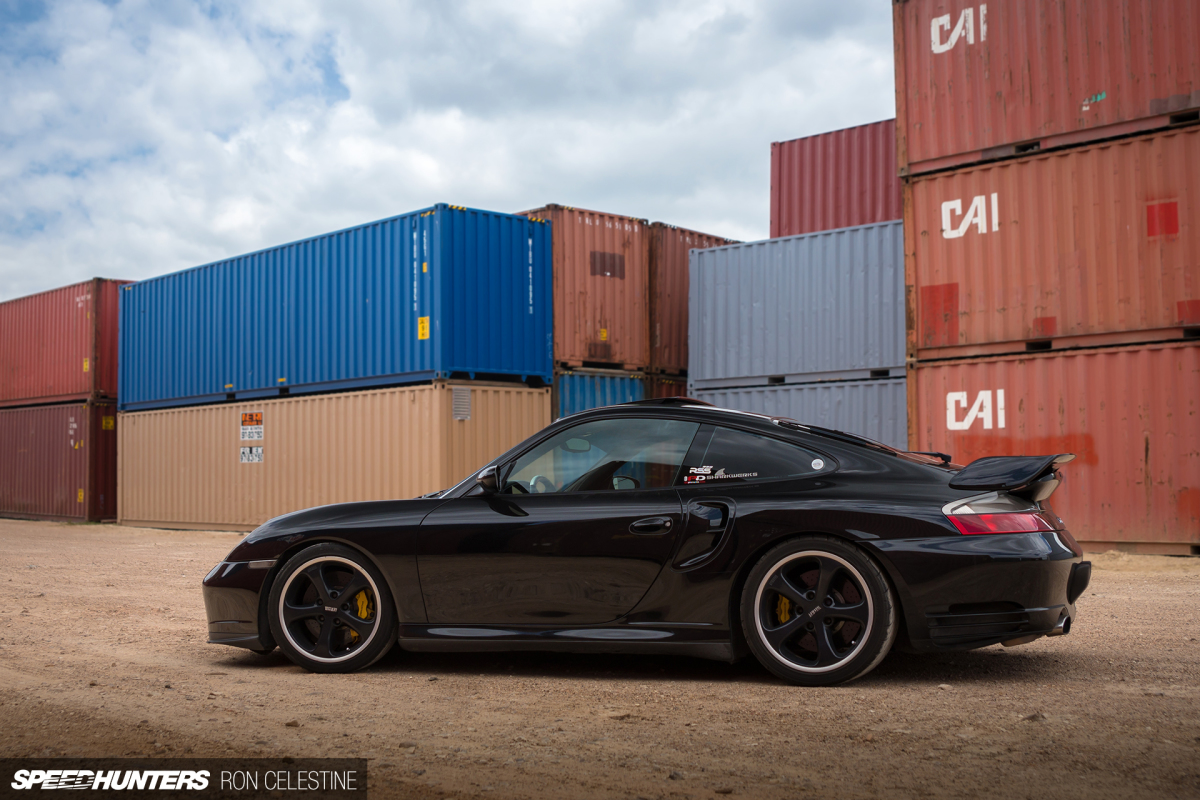 Getting the perfect ride height and stance is important if you're wanting to enhance a car's looks. Here, a Bilstein PSS9 coilover kit improves feel and handling without sacrificing ride comfort (which is great for a road trip) and allows the 996 to sit just right. TechArt spacers, RSS tie rods, bump steer correction and lower control arms ensure the suspension geometry is in line after the drop, and everything sits flush.
The interior is in far better shape than one would expect from a daily driven car pushing 130,000 miles.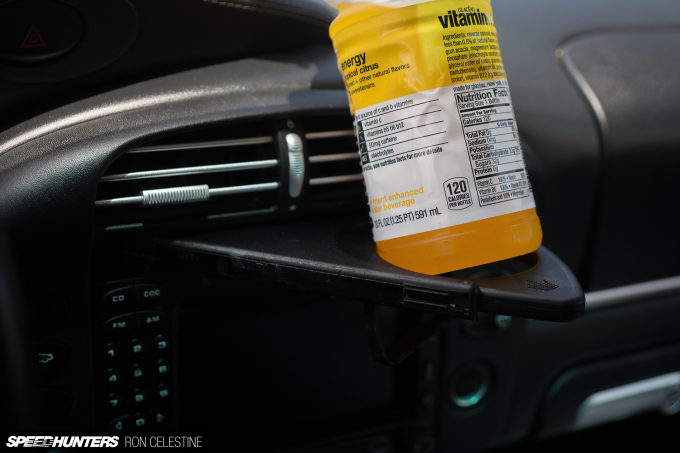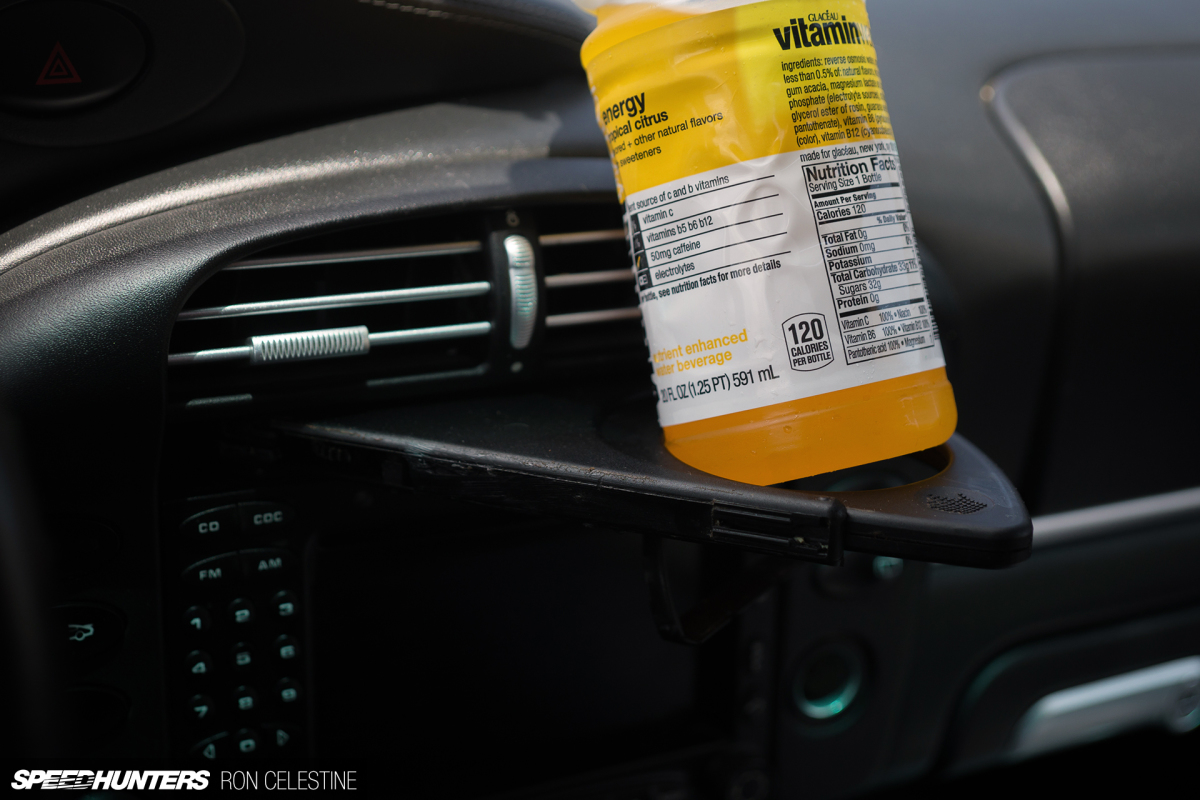 Besides the normal wear and tear in the seats from constant usage, only the cup holder, which definitely wasn't designed with American sizing in mind, was broken. Everything else remained in great working condition.
Austin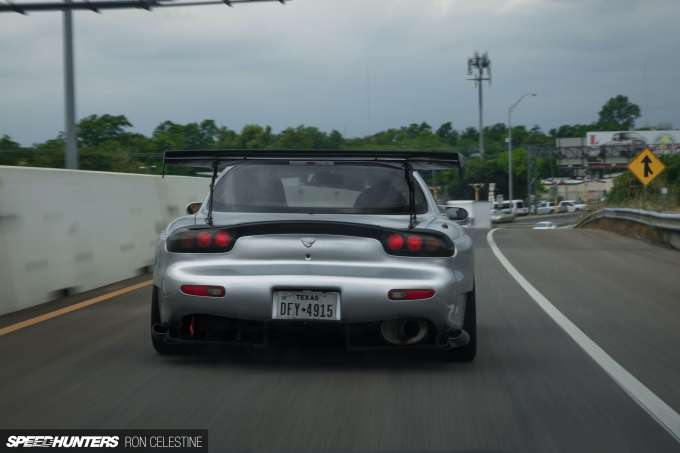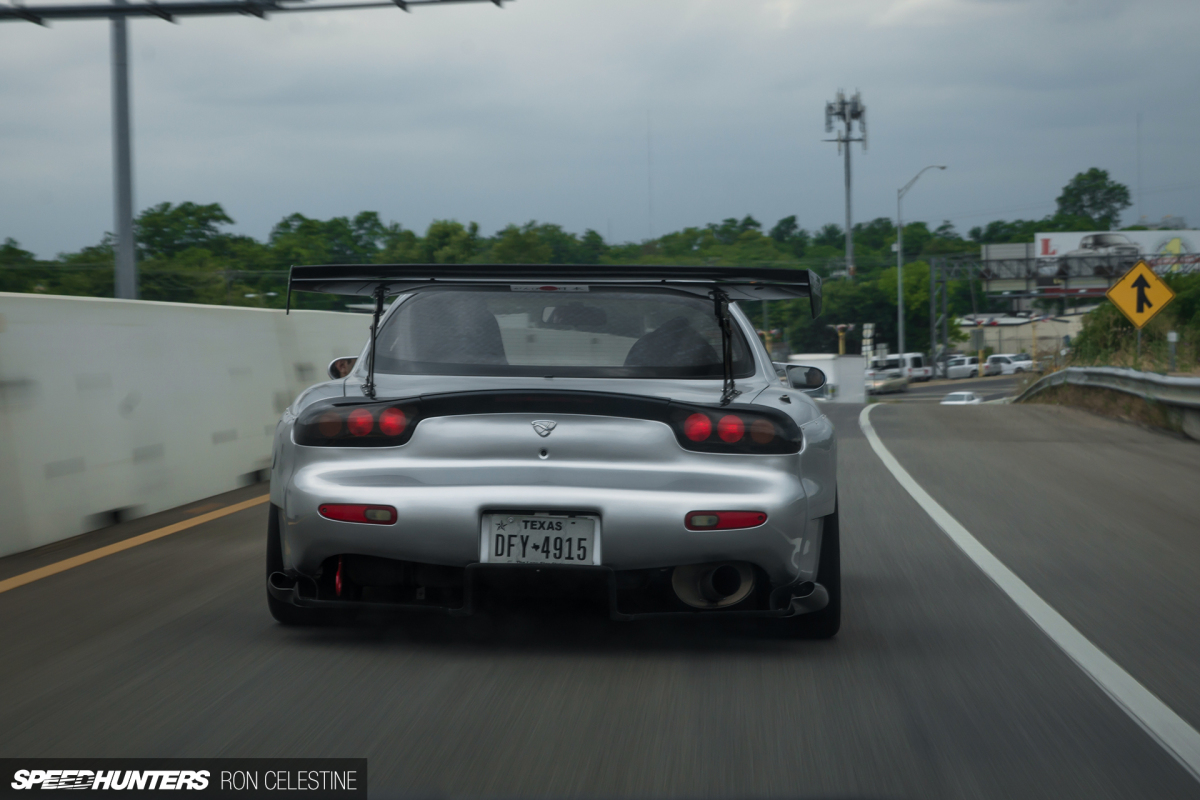 As we pulled into Austin, we had some time to kill before another scheduled shoot. Whoops, spoiler alert…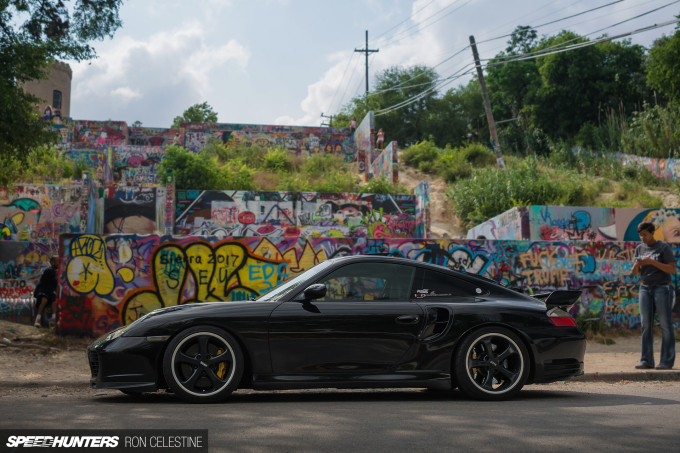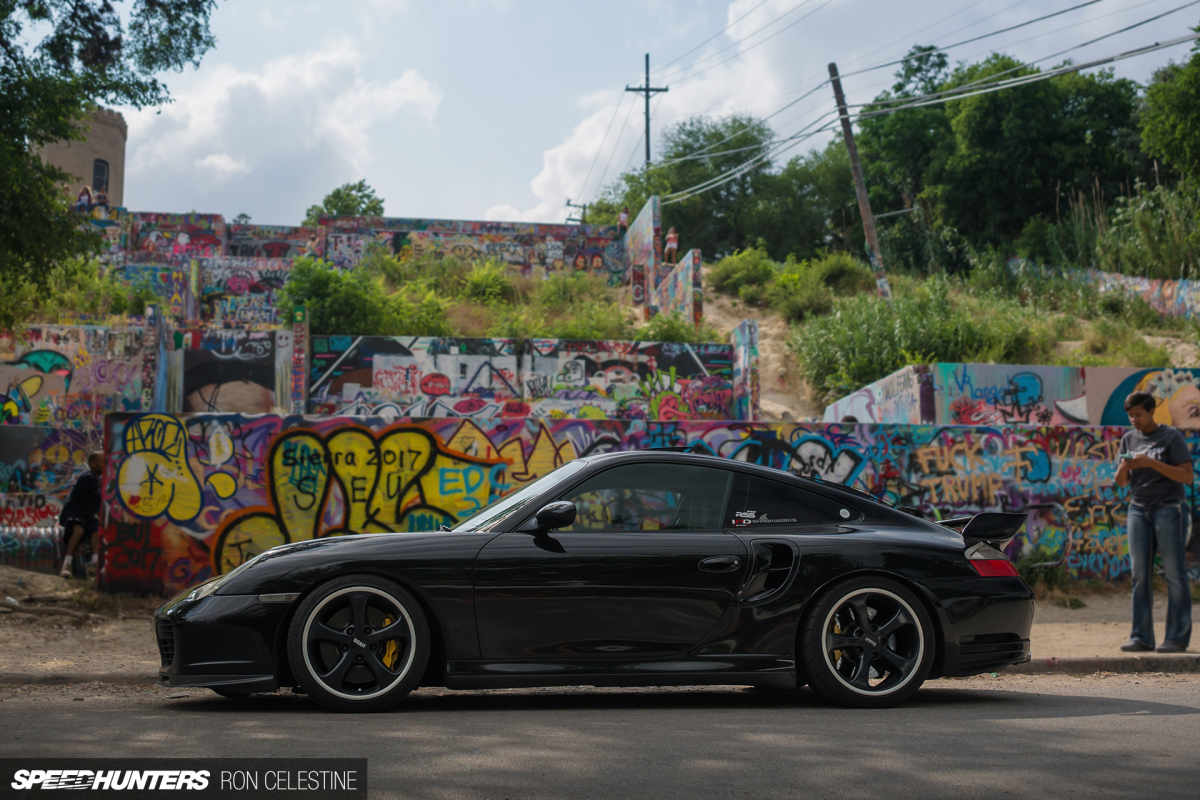 My sister recommended we visit the massive graffiti art walls off Baylor Street. If you ever find yourself in Austin, this is a must-see.
Artists from all over come to express themselves on the massive, multi-level concrete canvases that are constantly changing with new pieces added and overlaid. It's a real reflection of the vibrant and colorful nature of Austin.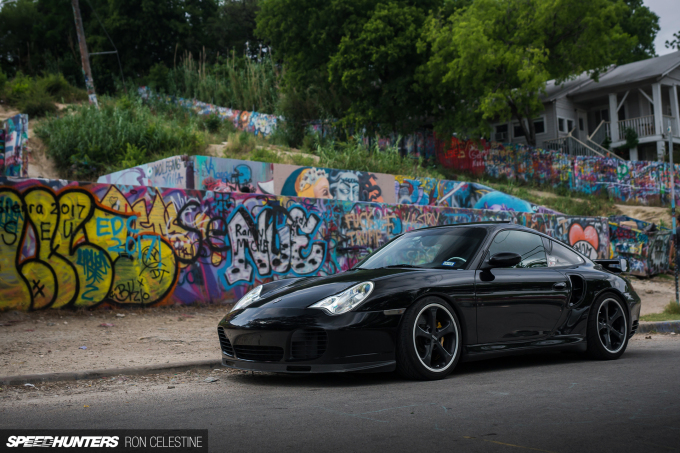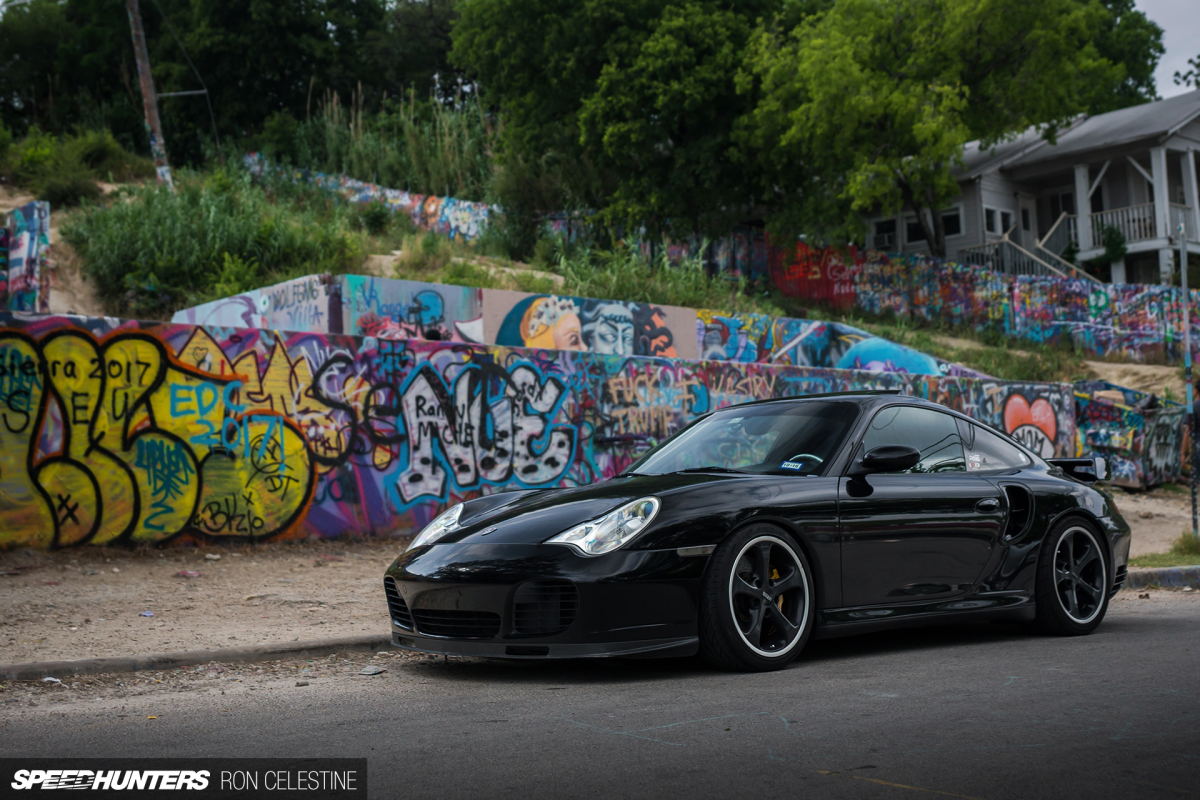 It truly was a captivating space and one that the 996 surprisingly blended in with. In fact, that's how I would sum up this amazing car: it blends in with its surroundings like a chameleon and leaves you with a sense of ease, as if you're driving something without any performance capabilities.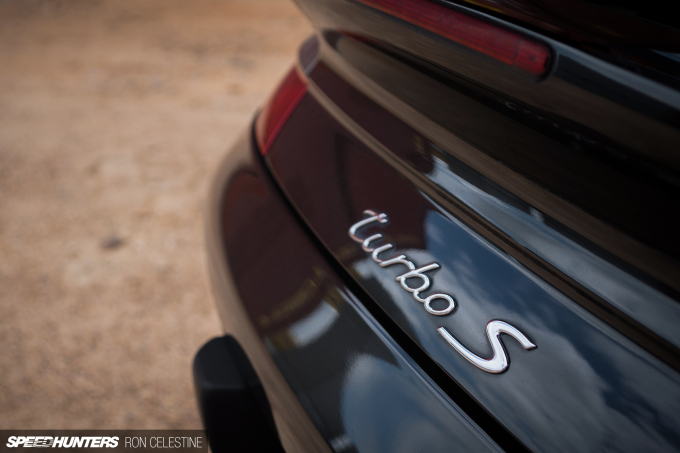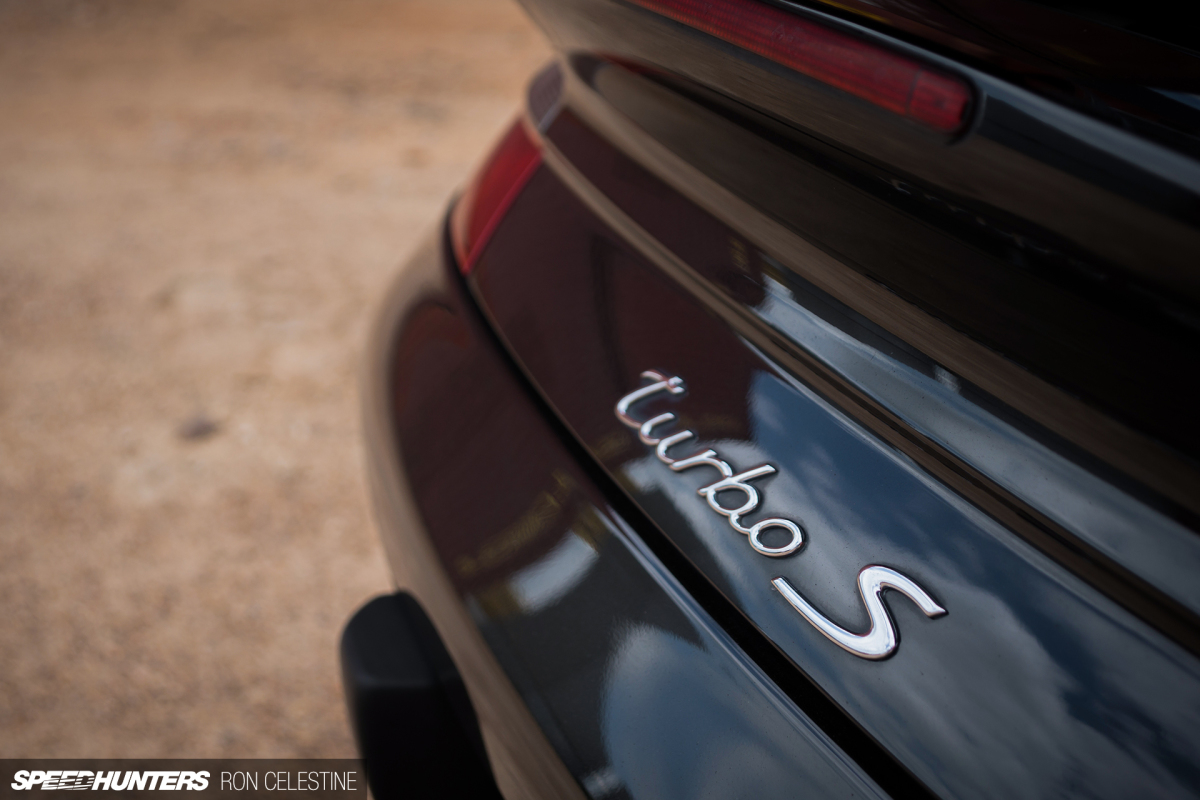 I can already hear the fingers getting ready to bang on the keyboard – why would you want a supercar that leaves you with that kind of feeling? The feeling that you are driving an ordinary car? I had that same discussion with Jordan the night before the road trip, but as I spent the day with the 996, I began to understand him.
It's almost the same concept as a sleeper. OK. so there isn't anything 'sleeper' about a Porsche, but the idea that you have all the power you truly will ever need in a daily driver and not get beat up due to incredibly harsh suspension or an ear-blisteringly loud exhaust, or be constantly worried about it being too low or standing out too much.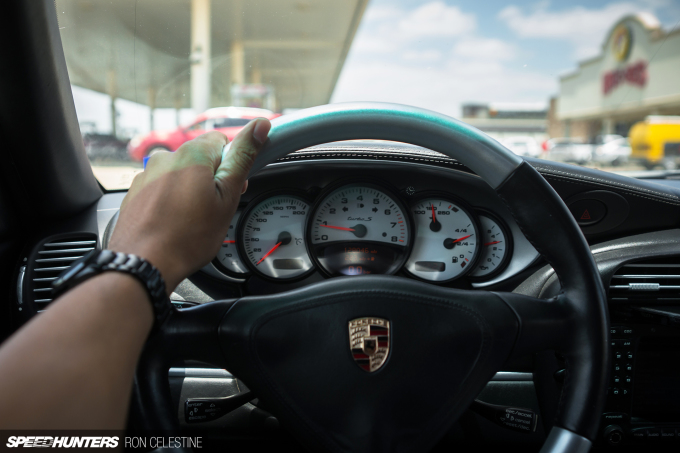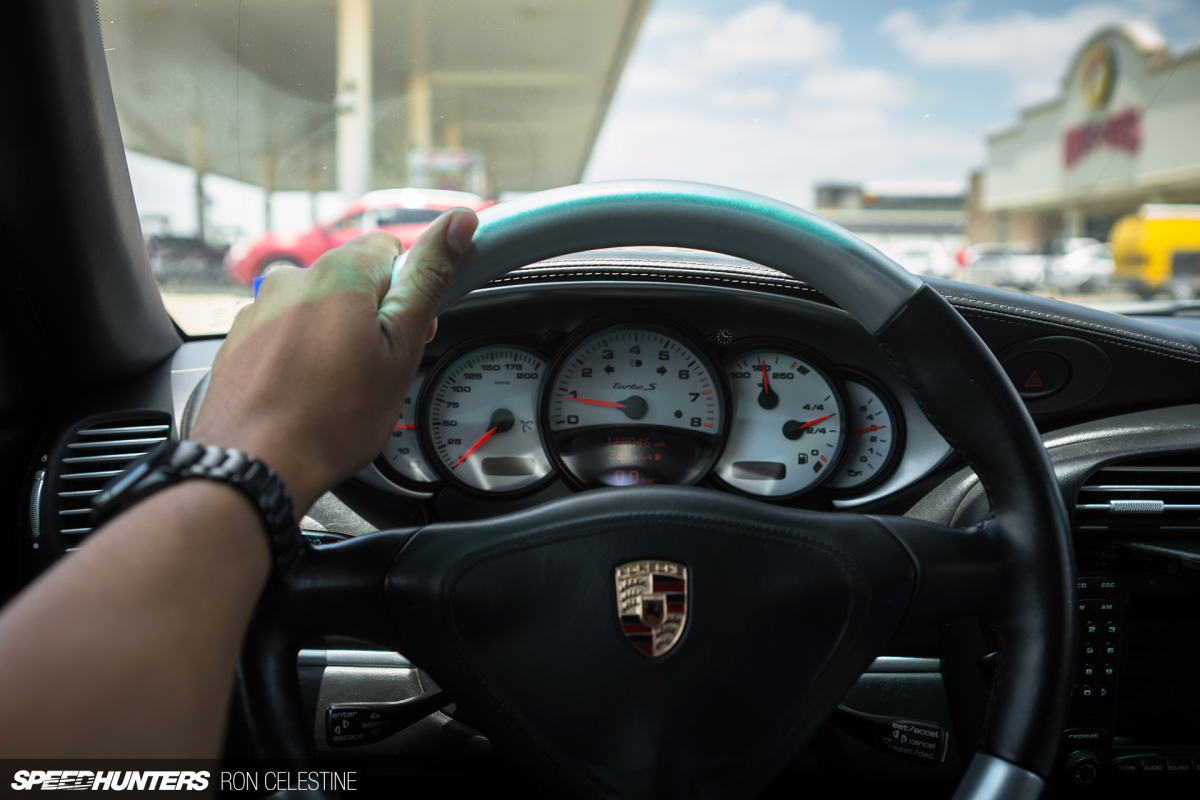 For some, a supercar is supposed to be flashy. For others, something like the 996 Turbo S is exactly what they are looking for.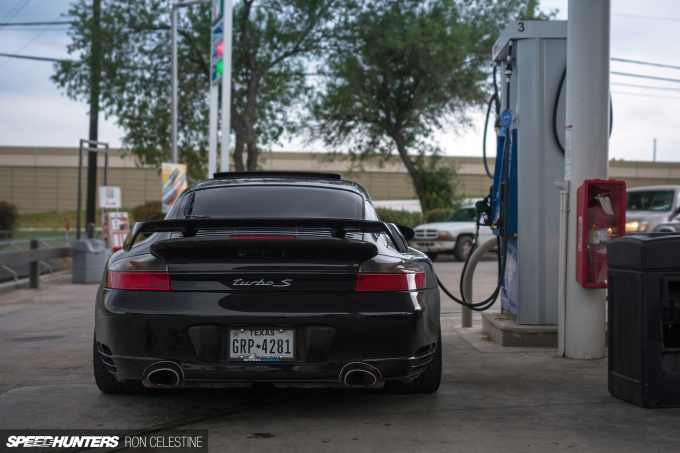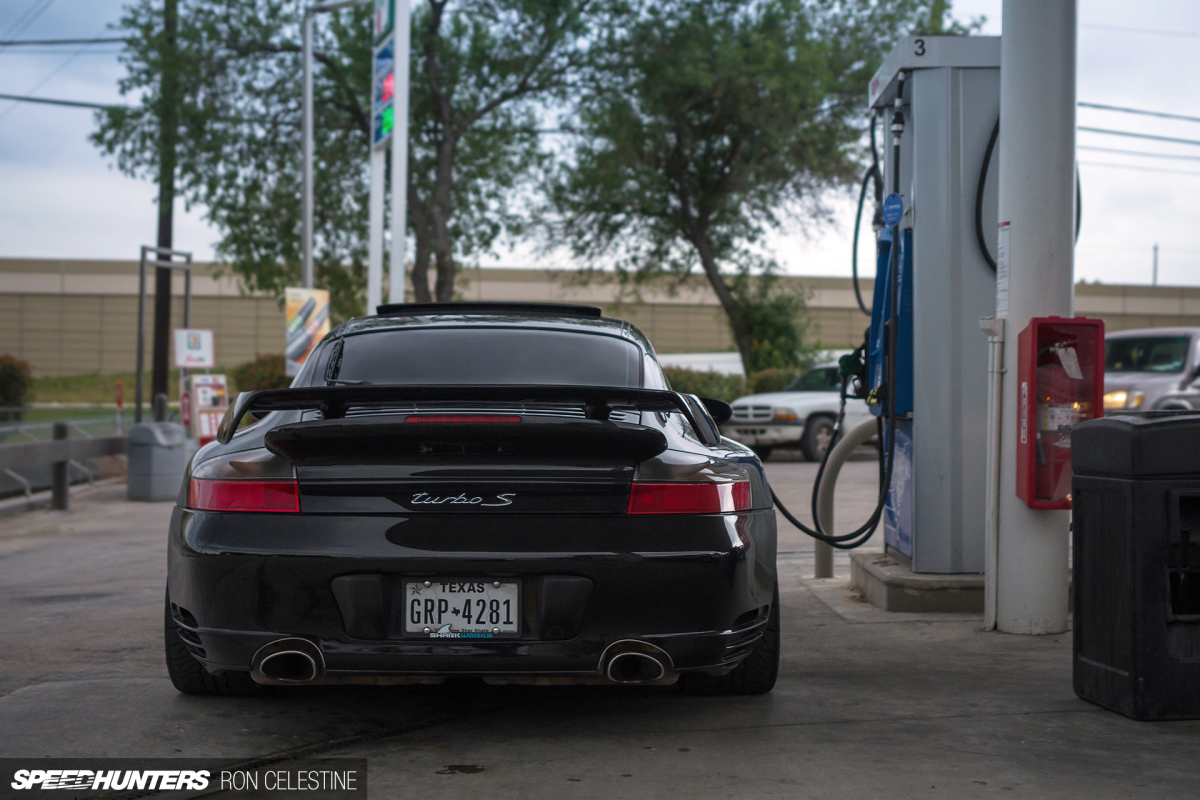 So, is the 996 Turbo the 'everyday' supercar? Absolutely. A great road trip car? For short distances, yes. Just keep your credit card handy for regular fills ups along the way.
Ron Celestine
Instagram: celestinephotography