Expectations vs Reality
On any given Sunday, weekend warriors flock to racing circuits around the world for their fix of speed and adrenaline.
Japan is no exception, and last Sunday Dino and I joined the pilgrimage to Tsukuba for some good ol' fashioned Speedhunting.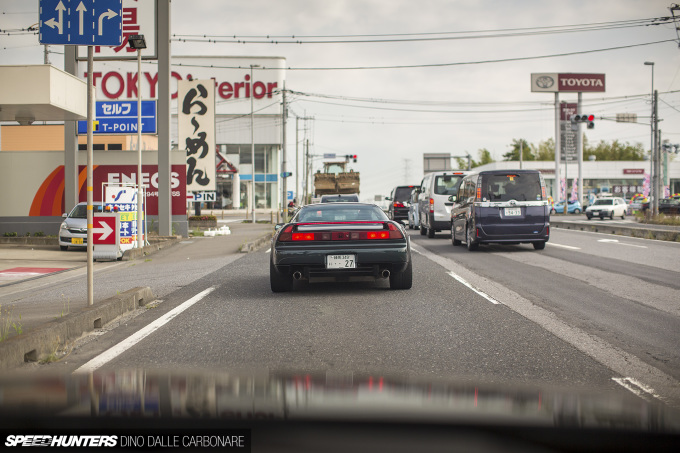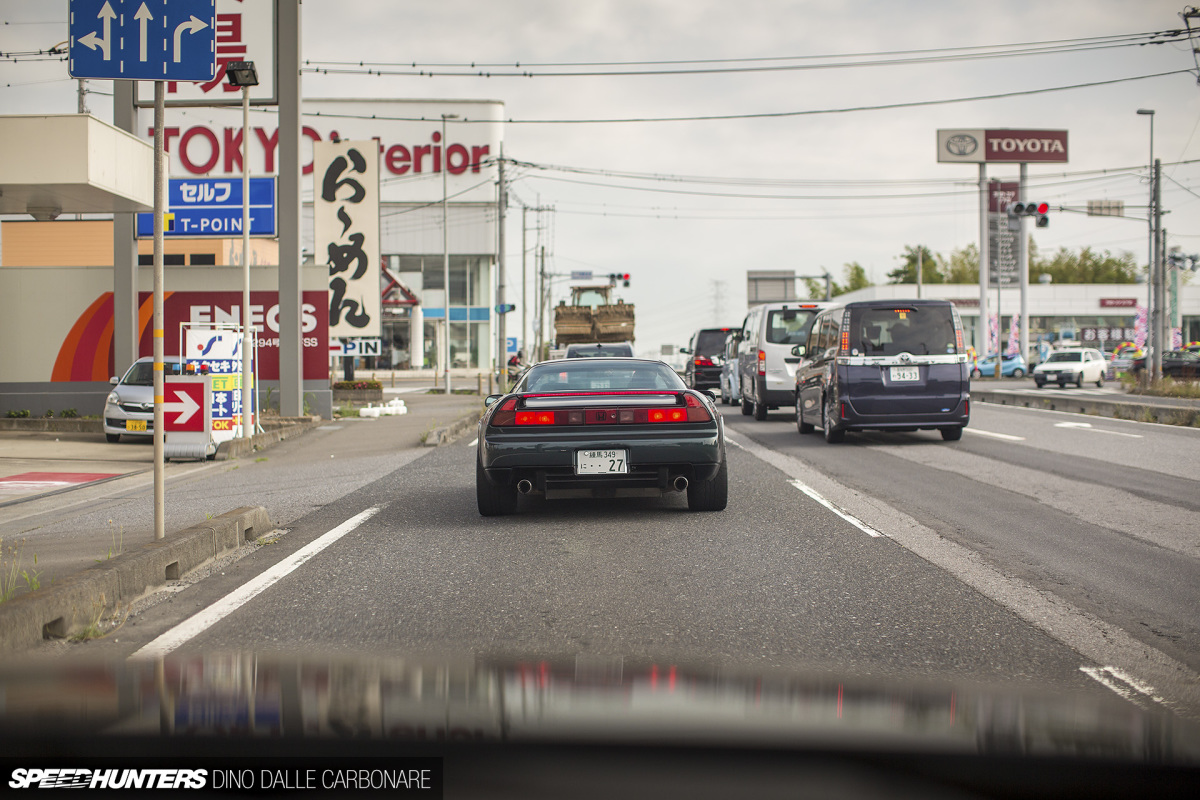 Both of us were nursing sore heads from the night before, so a stop-in at Starbucks for some acceptable coffee was on the itinerary before we hit the highway and Dino snagged some shots of the NSX crawling about the streets.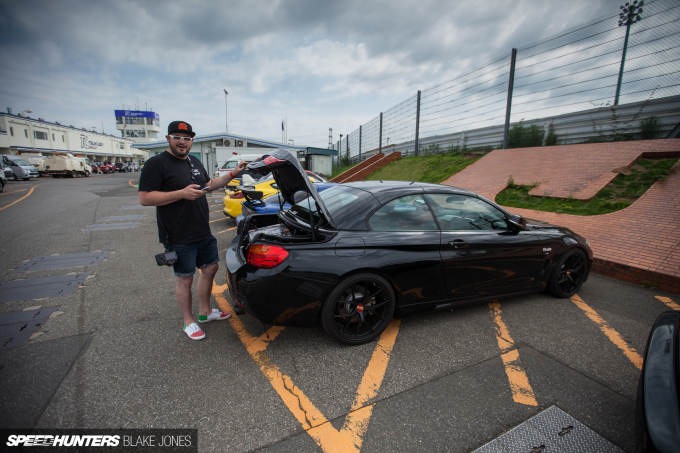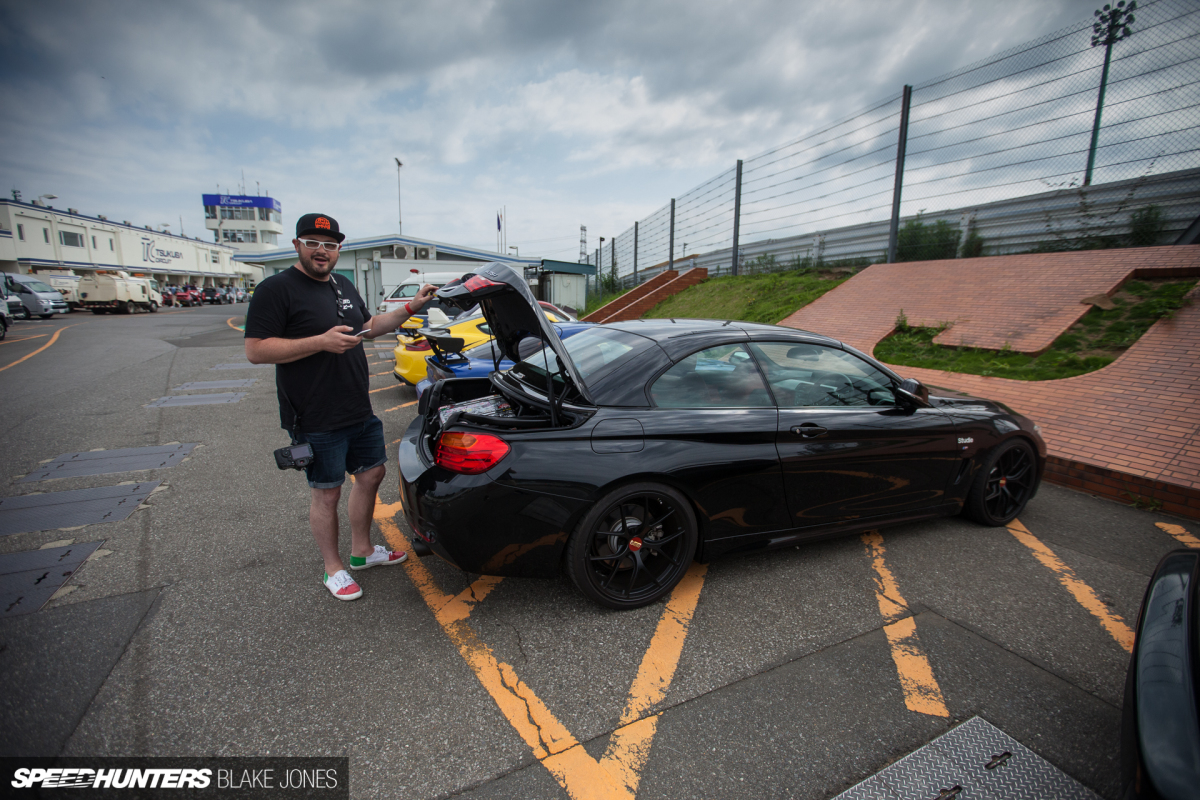 But most of the way I was following our chief Speedhunter in Project Drop Top, while he made a point of demonstrating the difference 20-odd years of engineering makes to acceleration. With a little bit of tweaking, these things are fast. But when are we going to see more of Project GT-R, Dino?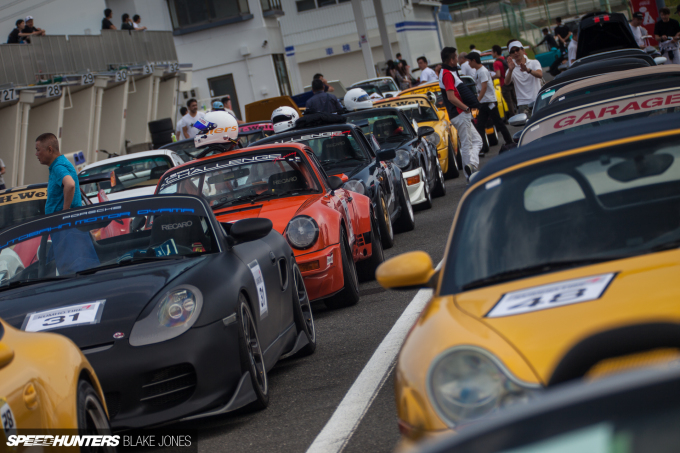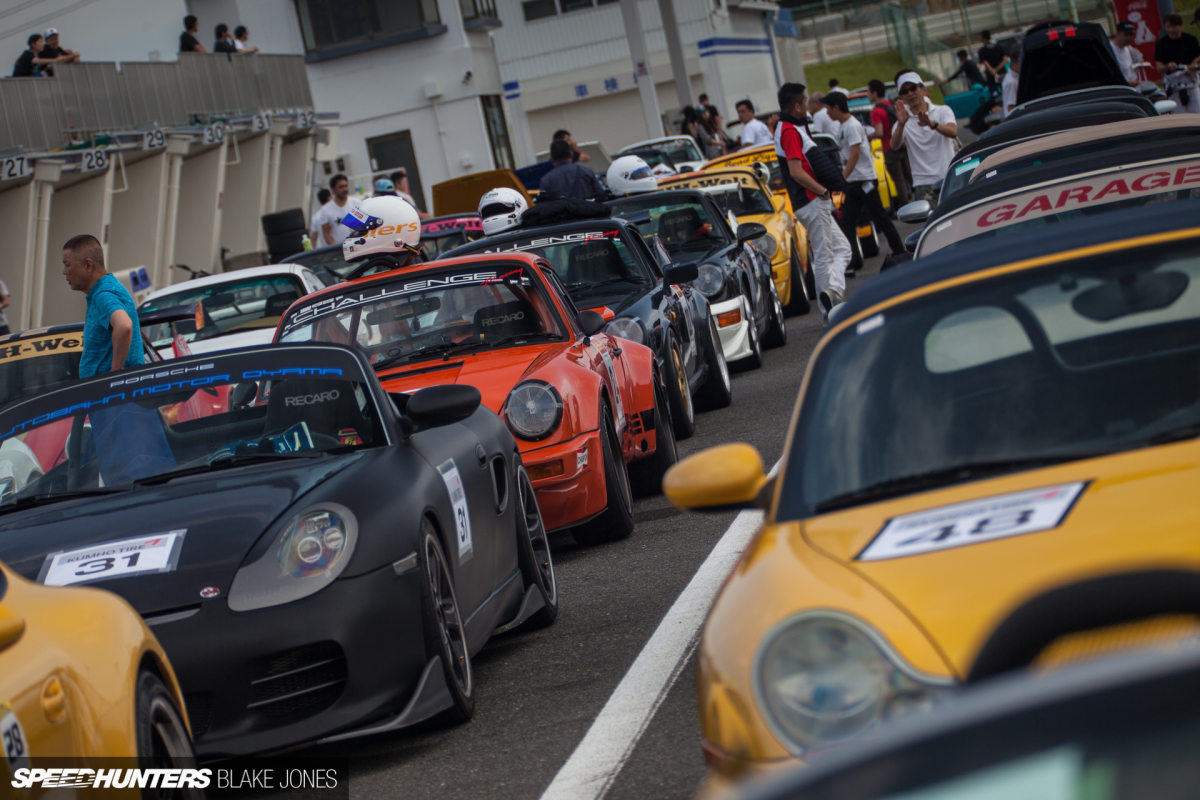 The event drawing us 90 minutes north of Tokyo was the idlers Games – an event I'm sure many of you are familiar with thanks to the consistent coverage of the various events from Dino and the crew since 2008.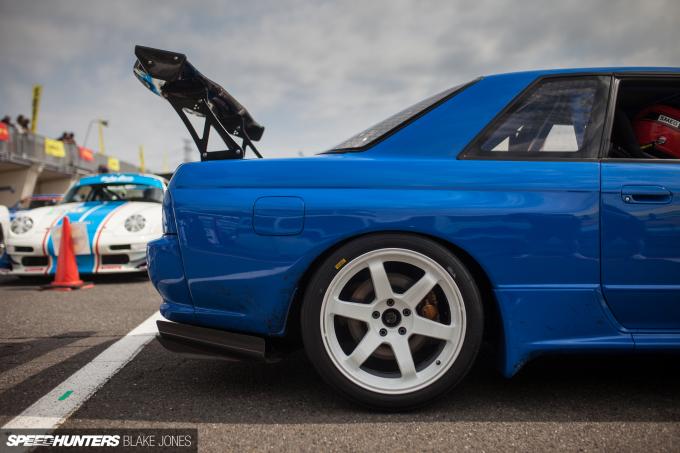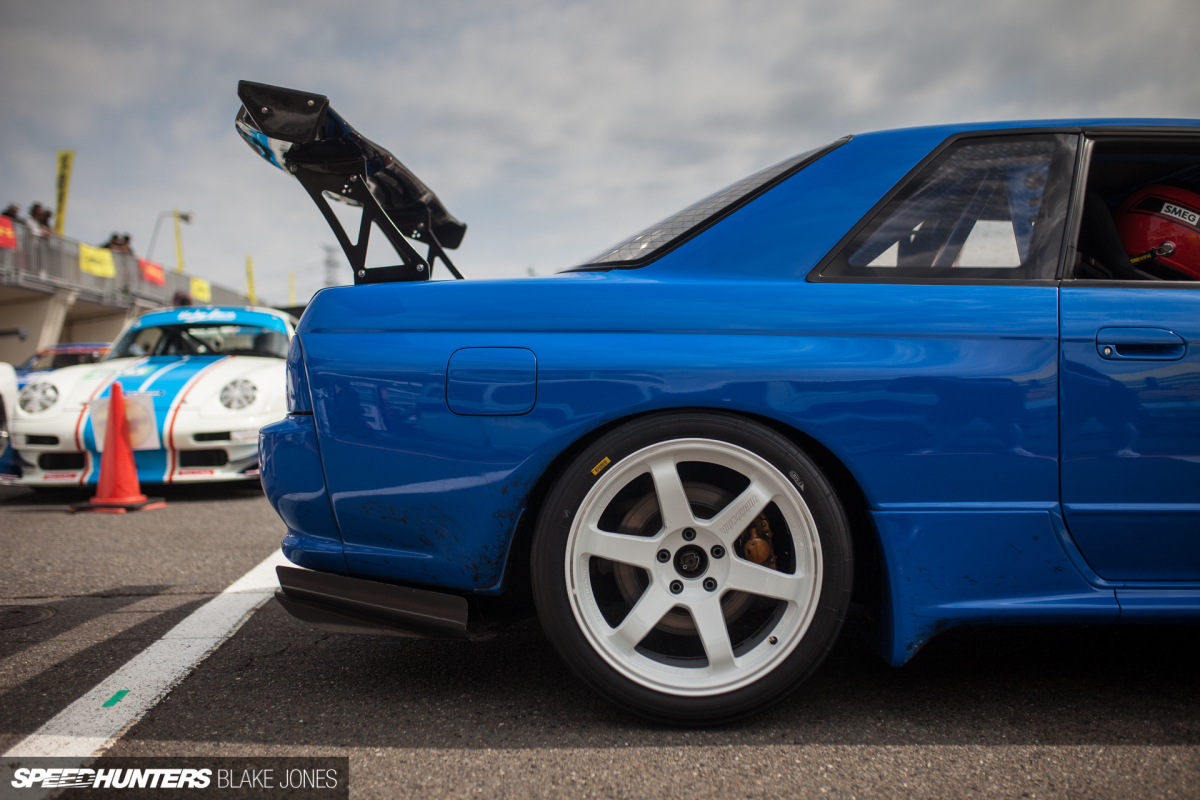 Long before I was a Speedhunters contributor I was a Speedhunters reader, and nothing got me more excited than seeing a freshly-posted story from Tsukuba on my laptop screen when I loaded up the homepage.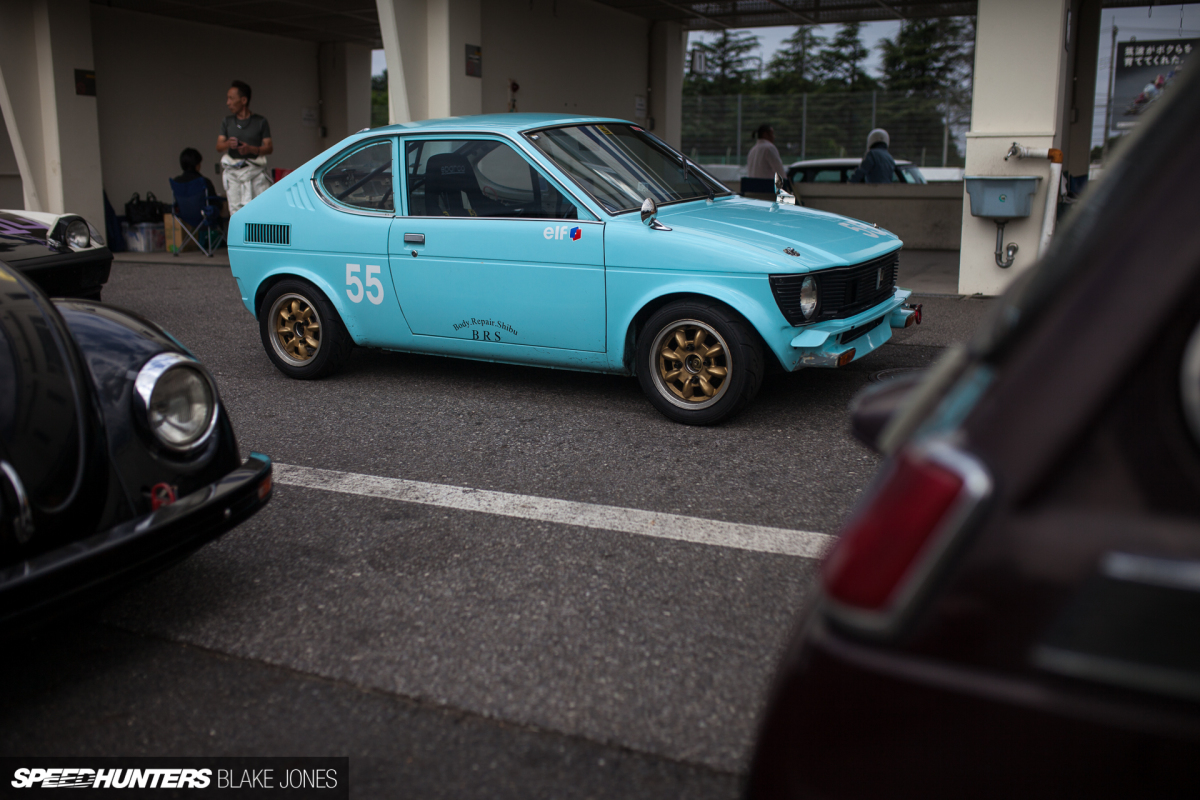 In fact, these events really had everything I loved about Japan's club racing culture: an eclectic mix of makes and models, tuning ranging from a light tweaking to extreme reinvention, and that unique ability of Japanese owners to absolutely nail the balance between form and function.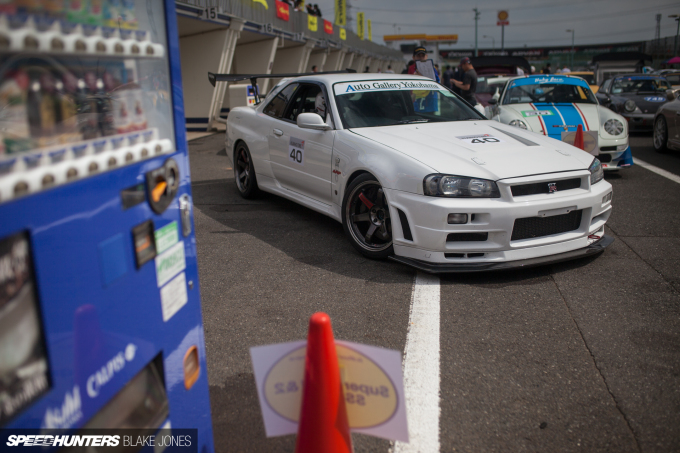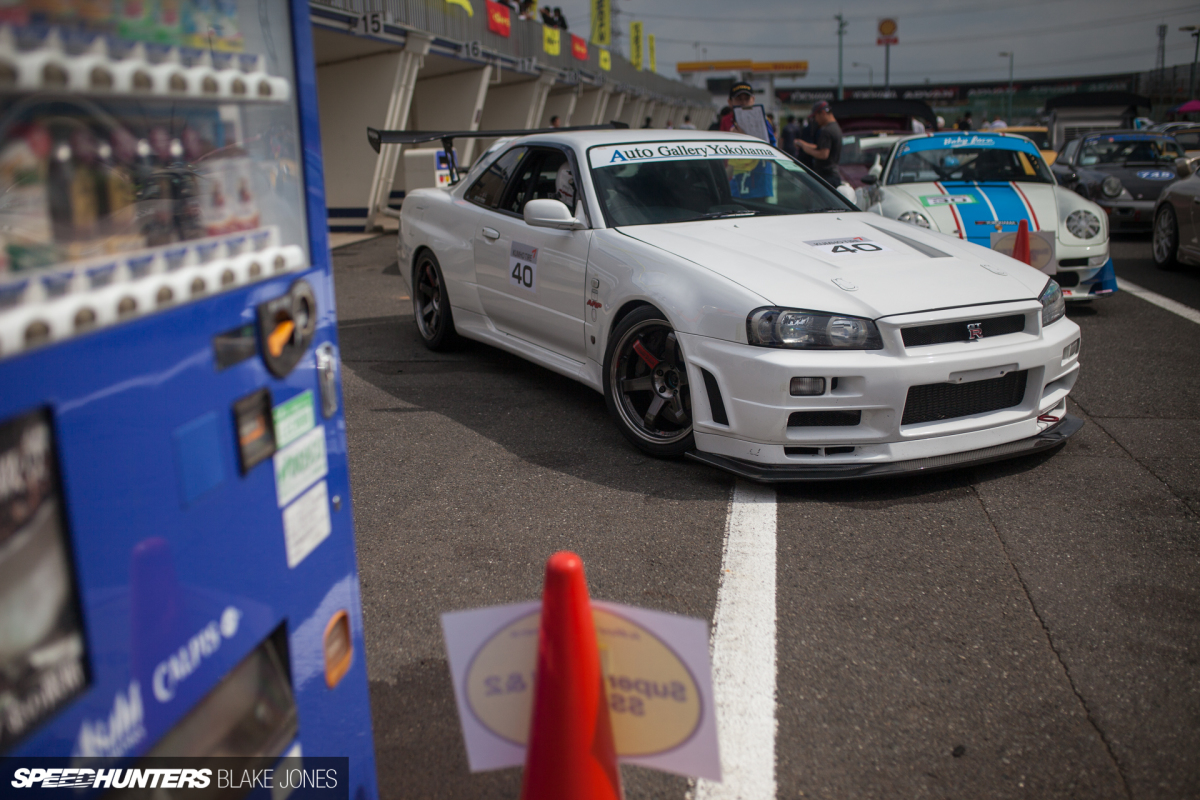 Of course the venue itself – Tsukuba Circuit – is basically holy ground for fans of JDM car culture. For those of us that grew up on a diet of Hot Version battles, the 14 corners are forever etched in our minds.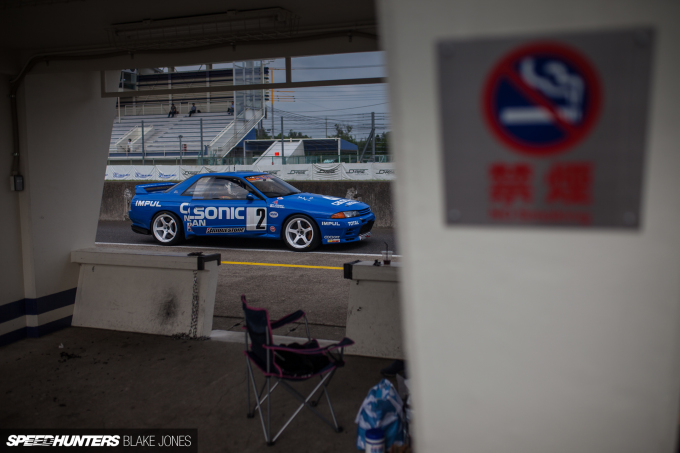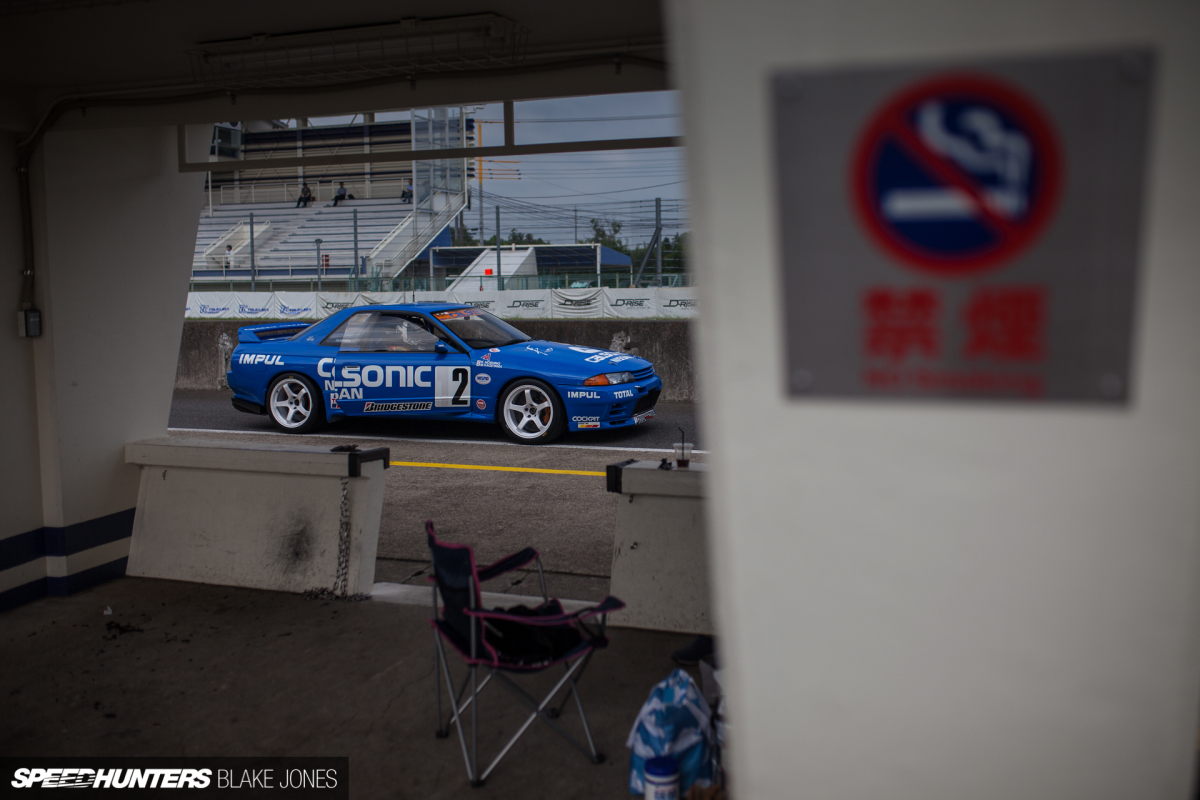 But despite intimate knowledge of the tightly cambered second hairpin and the dusty ditch outside the last corner run-off, Sunday was actually my first time to set foot within Tsukuba Circuit's gates (I know, I probably lose a few internet JDM respect points for that).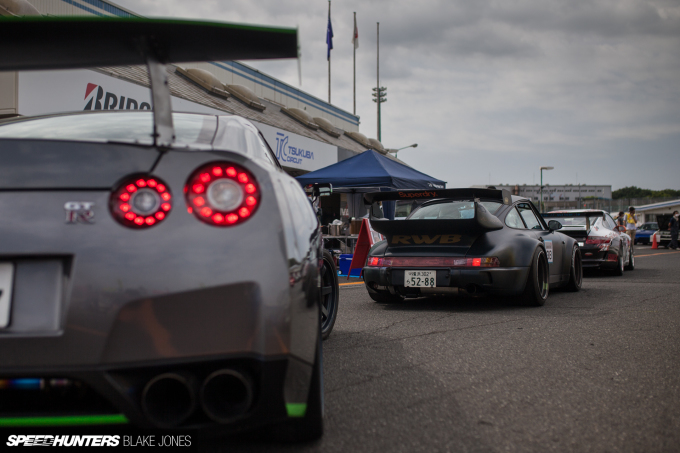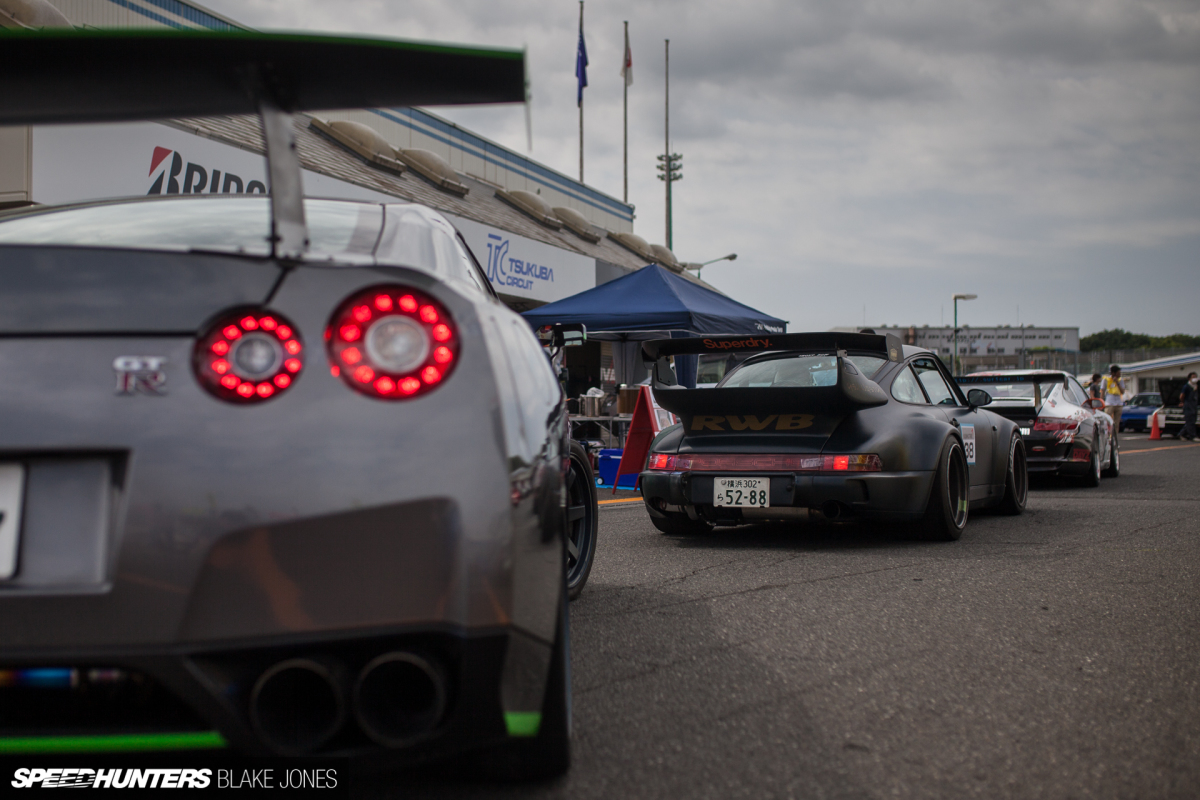 Considering this, we decided that while Dino would scour pit lane for as many spotlight opportunities as possible (it goes without saying that the event is an absolute goldmine), I'd bring you the event coverage through my virgin eyes.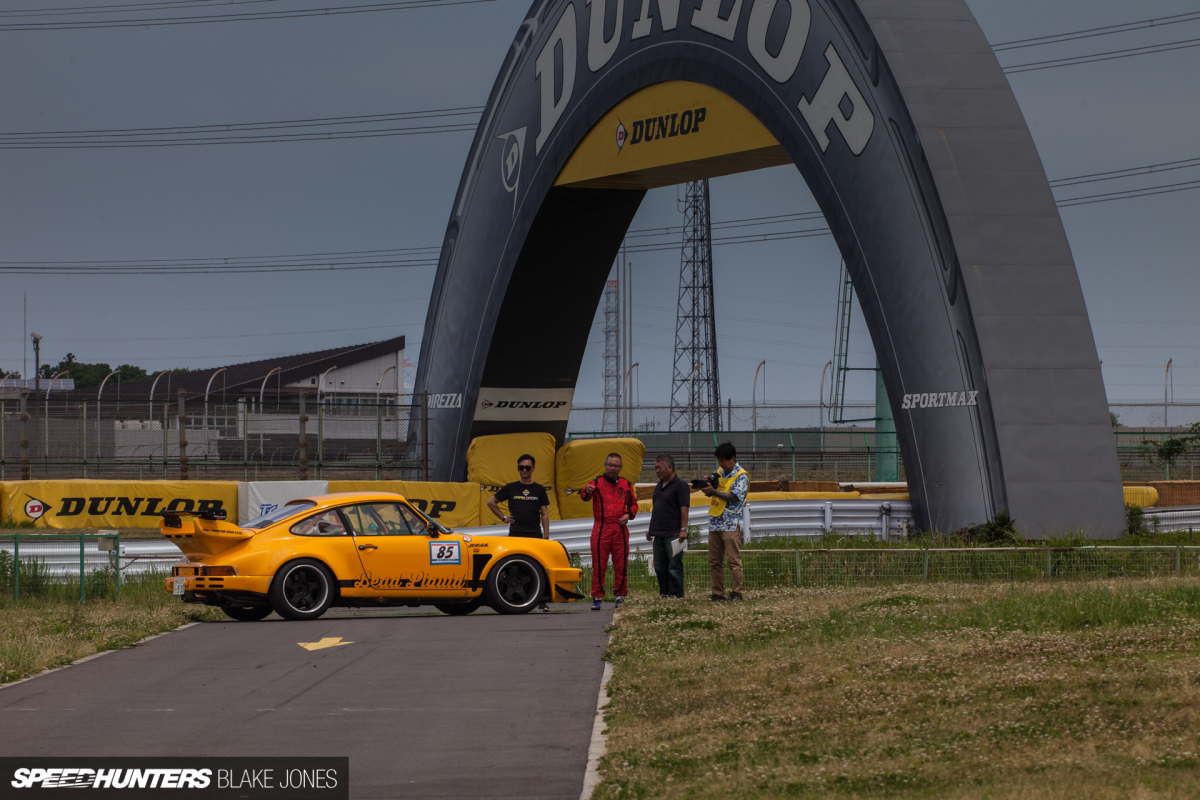 The circuit itself has plenty of iconic characteristics, but for a reason I can't quite decipher it was very different in real life. For one, the infield is where the pits and most of the spectator seating lies, and due to the compactness of the circuit (even for a short track, space is very efficiently used) you can walk from one side of the track to the other in about five minutes. This makes it a photographers dream compared to a massive sprawl like Fuji Speedway.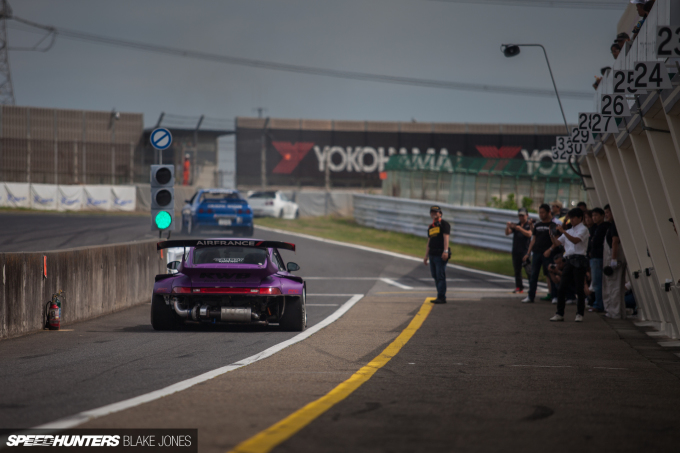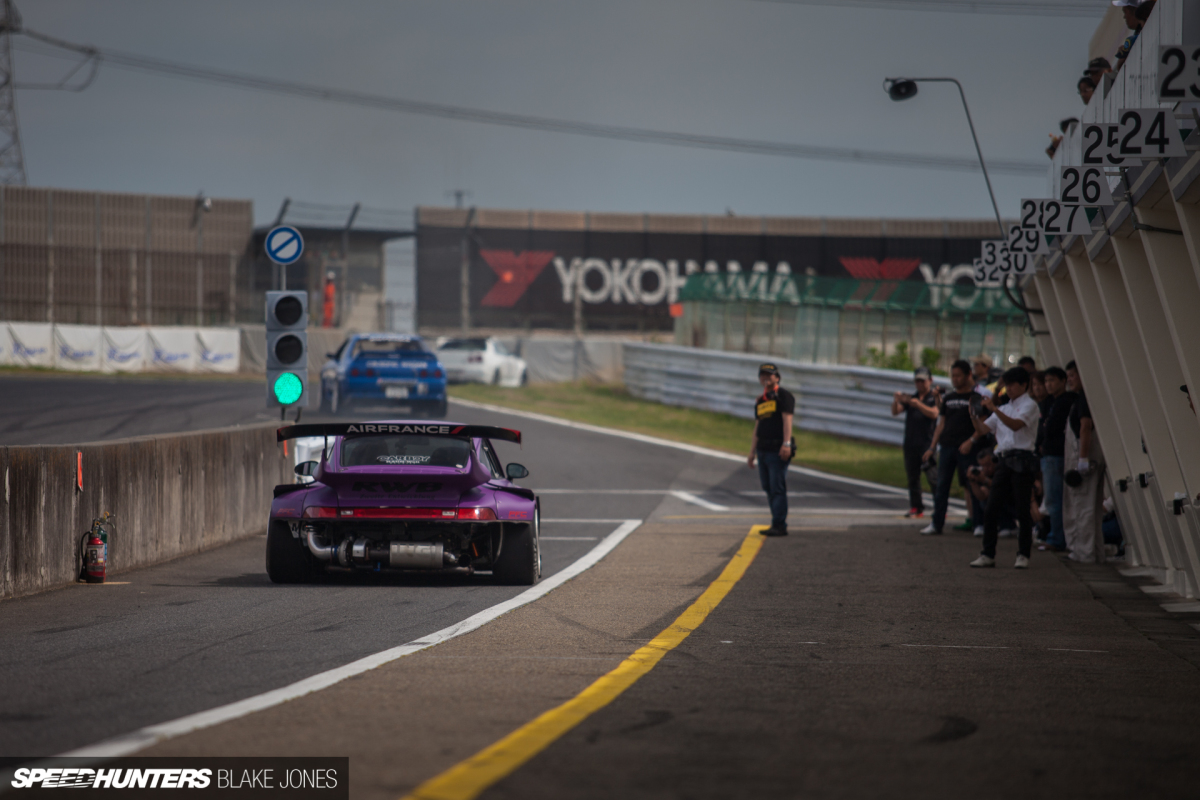 Secondly, despite being an almost disproportionately well-known race track, the facilities could be described by a real estate agent as having plenty of 'charm', or more accurately decades of accumulated patina. Not a problem, just not what I expected.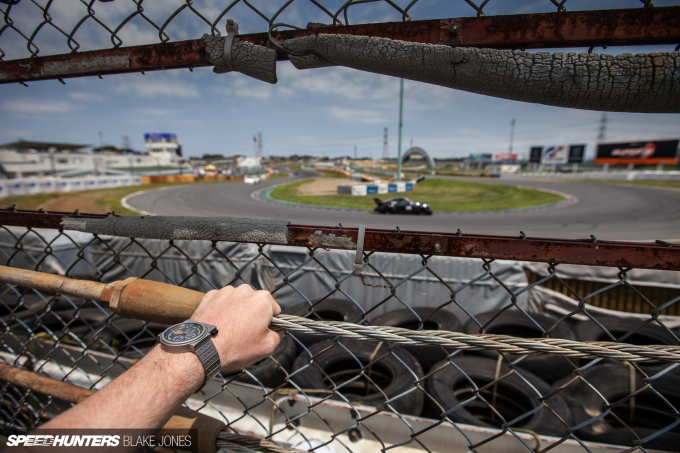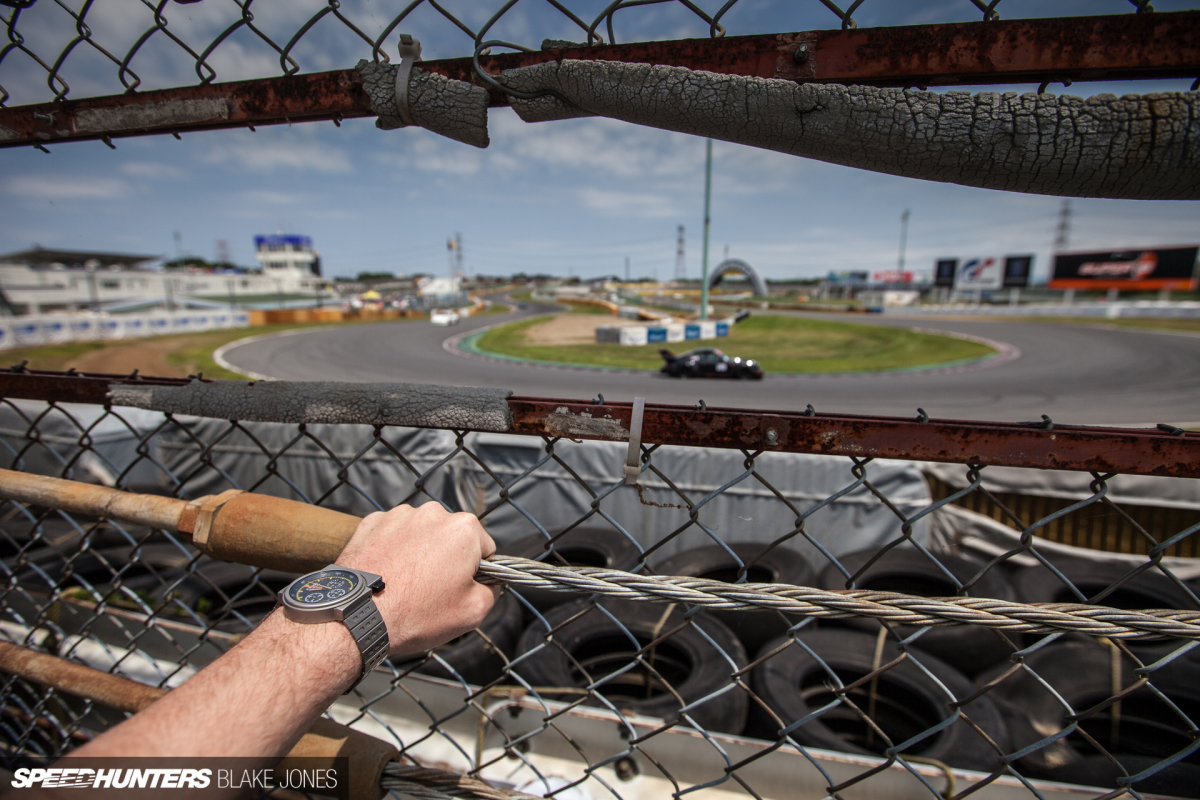 With more than enough vantage points for me to explore, it was time for Dino and I to split up and get to business.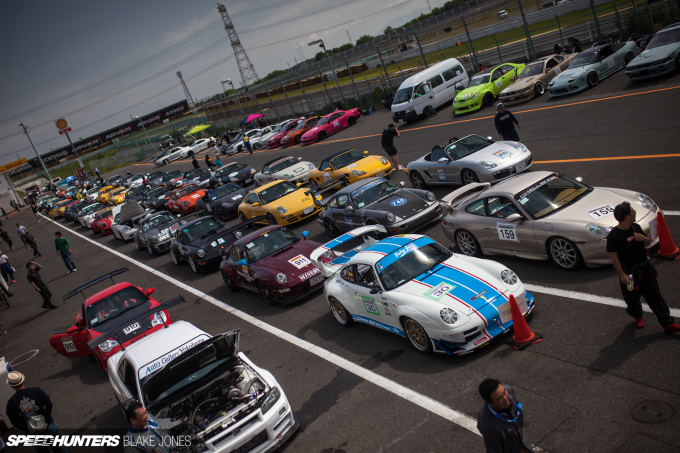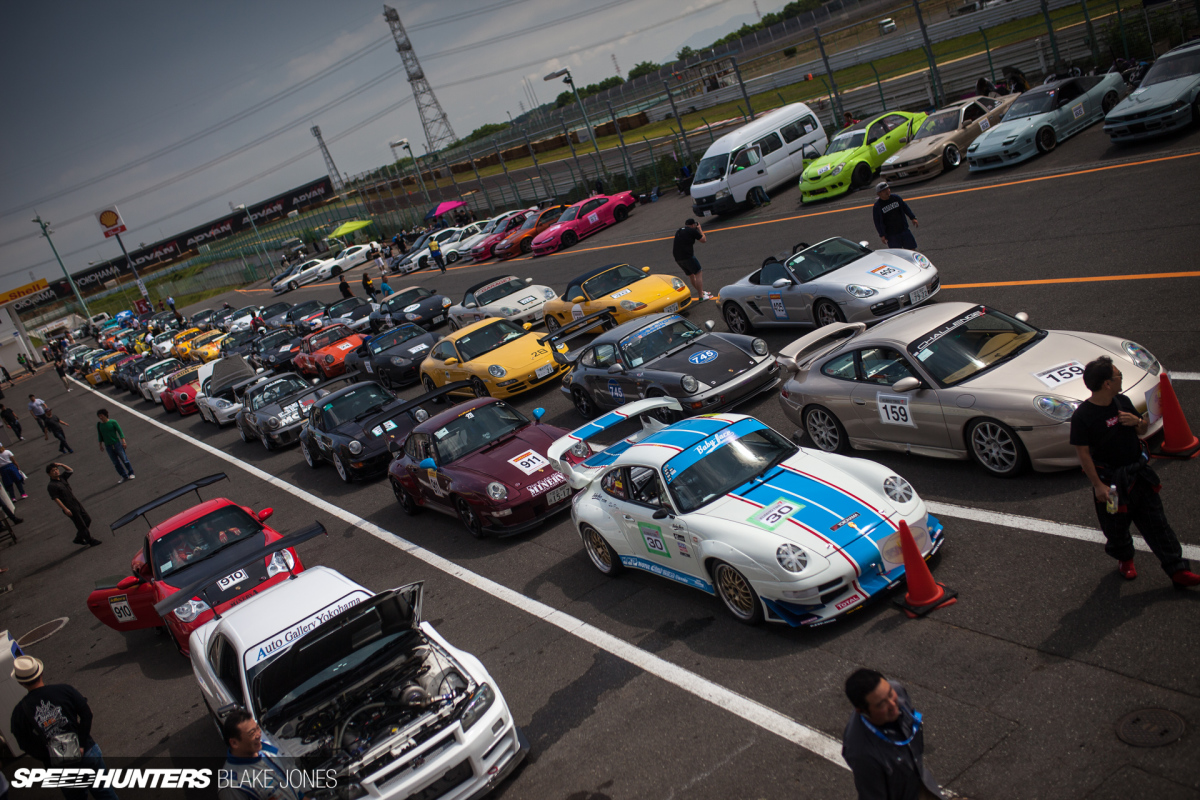 The idlers Club is synonymous with Porsches and various iterations the 911 – both air and water-cooled – make up the bulk of the 150+ car entry list.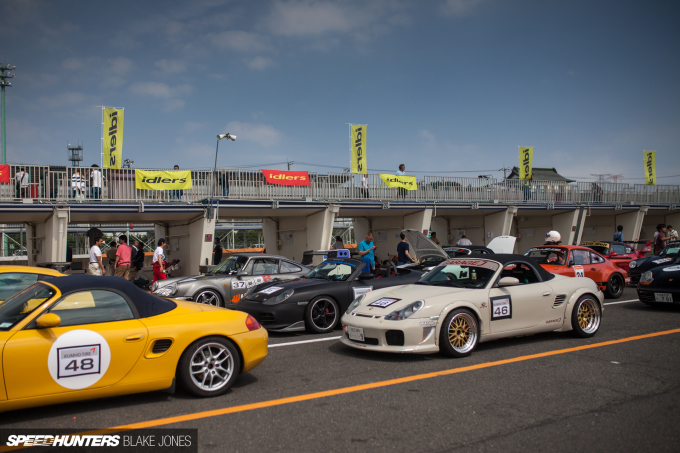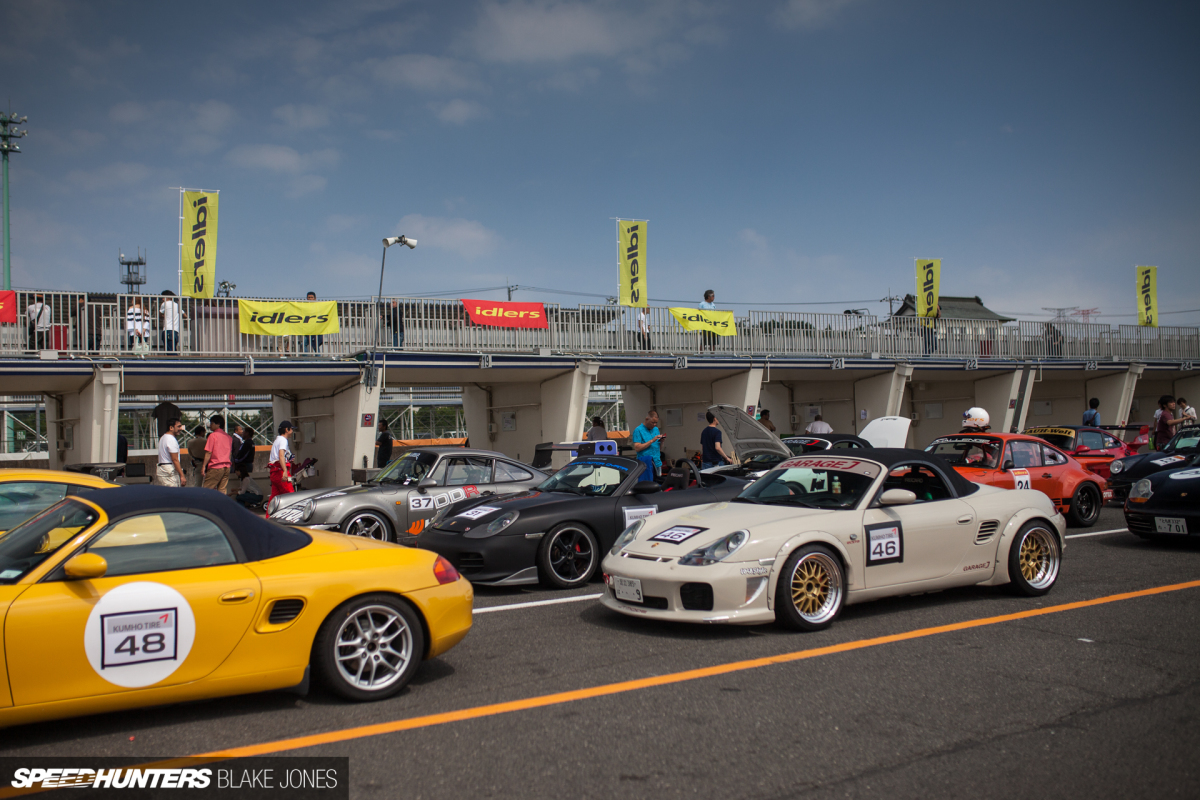 This year there was also a sizable turnout of Boxsters, primarily belonging to the first generation (986). These cars are so cheap now for the performance and overall package they offer, and as a result newer models continue to trickle into the hands of trackday enthusiasts.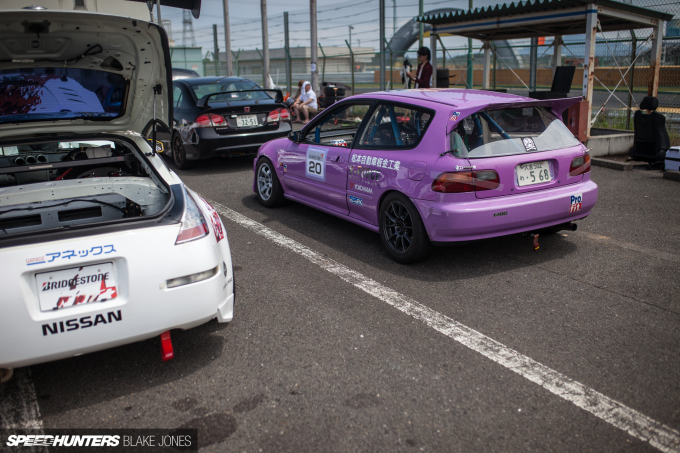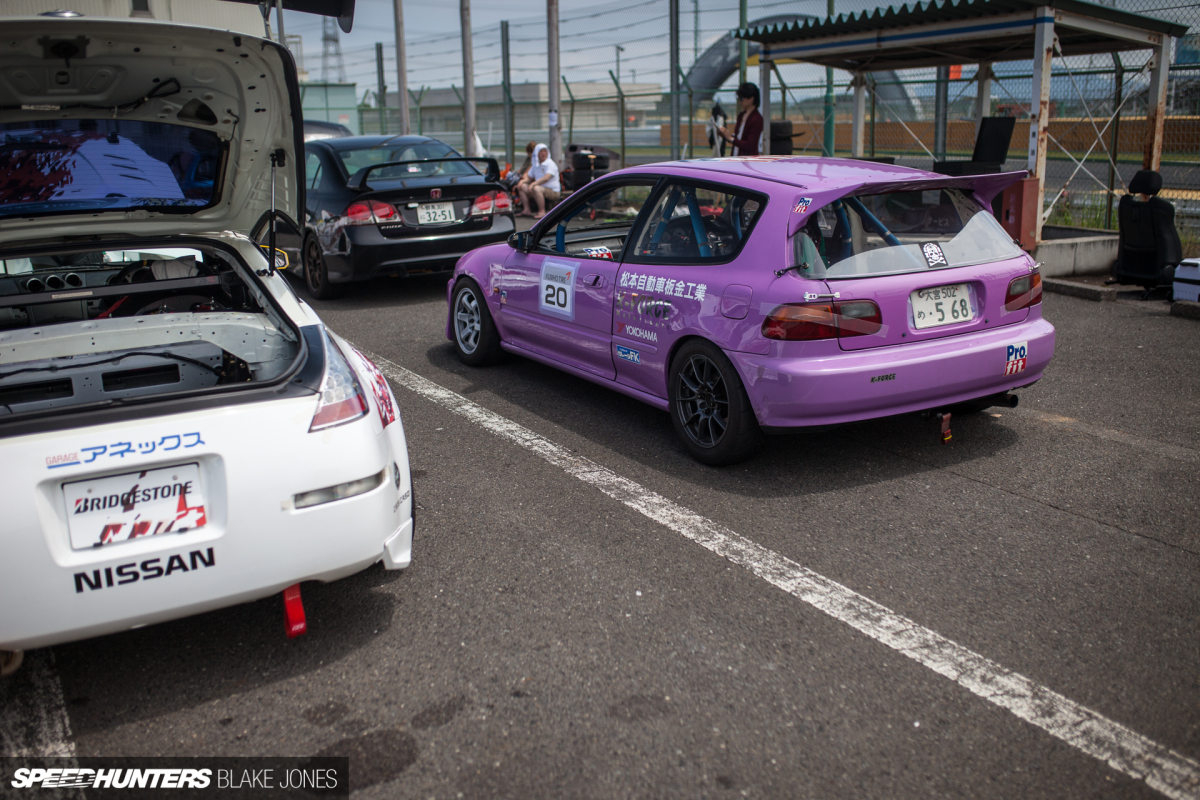 The remaining 30% of the field can only be defined as 'miscellaneous'. In Australia you would pretty much never see a beat-on Civic racer mixed in amongst a Porsche crowd, but that's the beauty of idlers.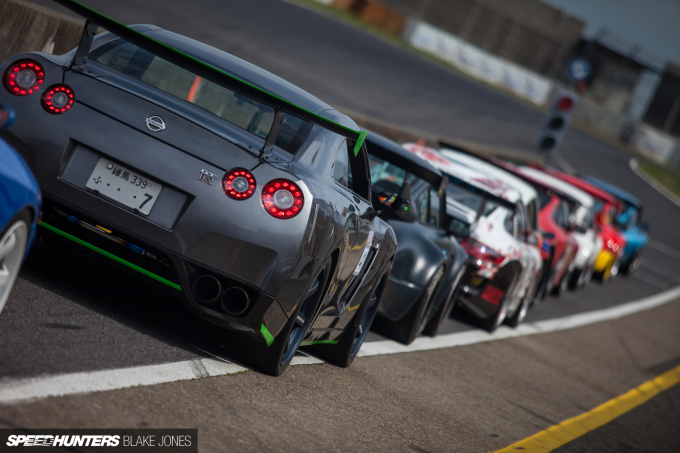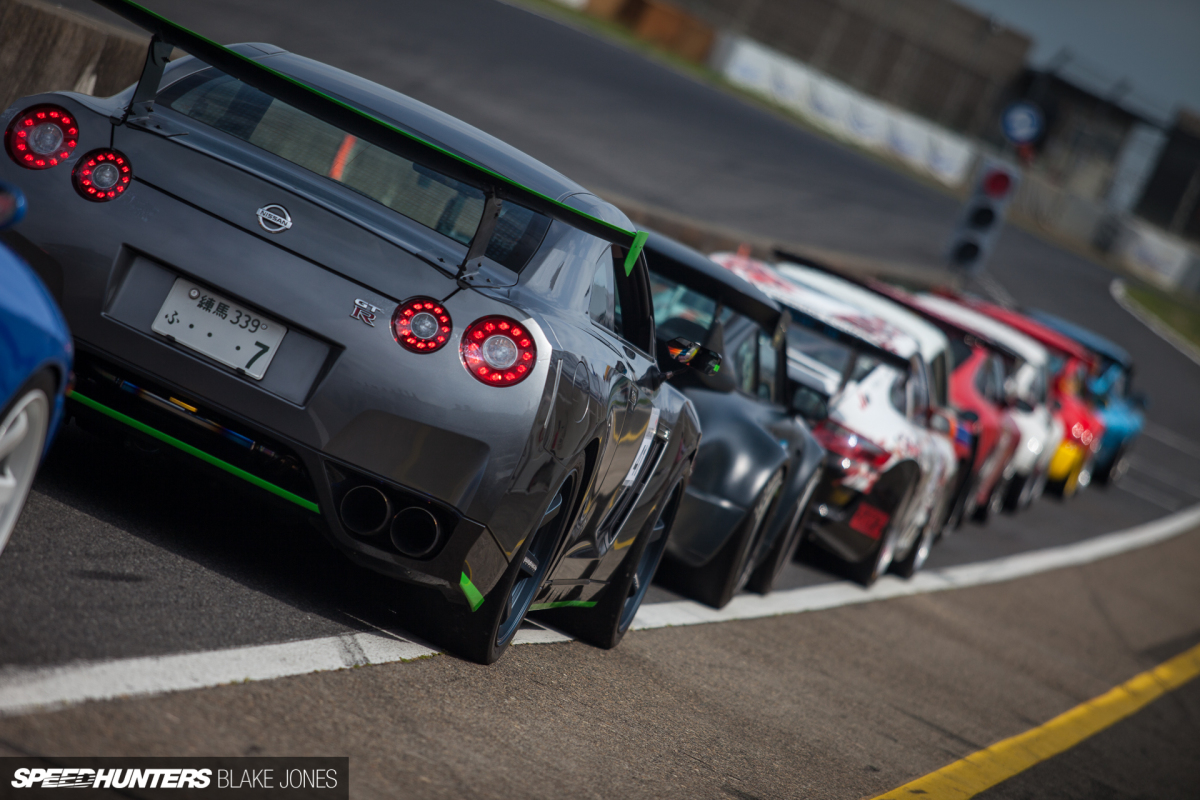 Similar to most club-level events around the world, cars are divided up by performance and take turns in 20-minute time attack sessions to set the fastest lap time possible.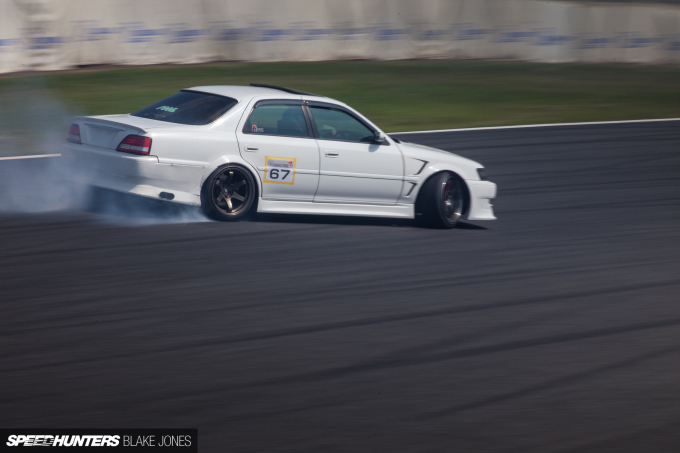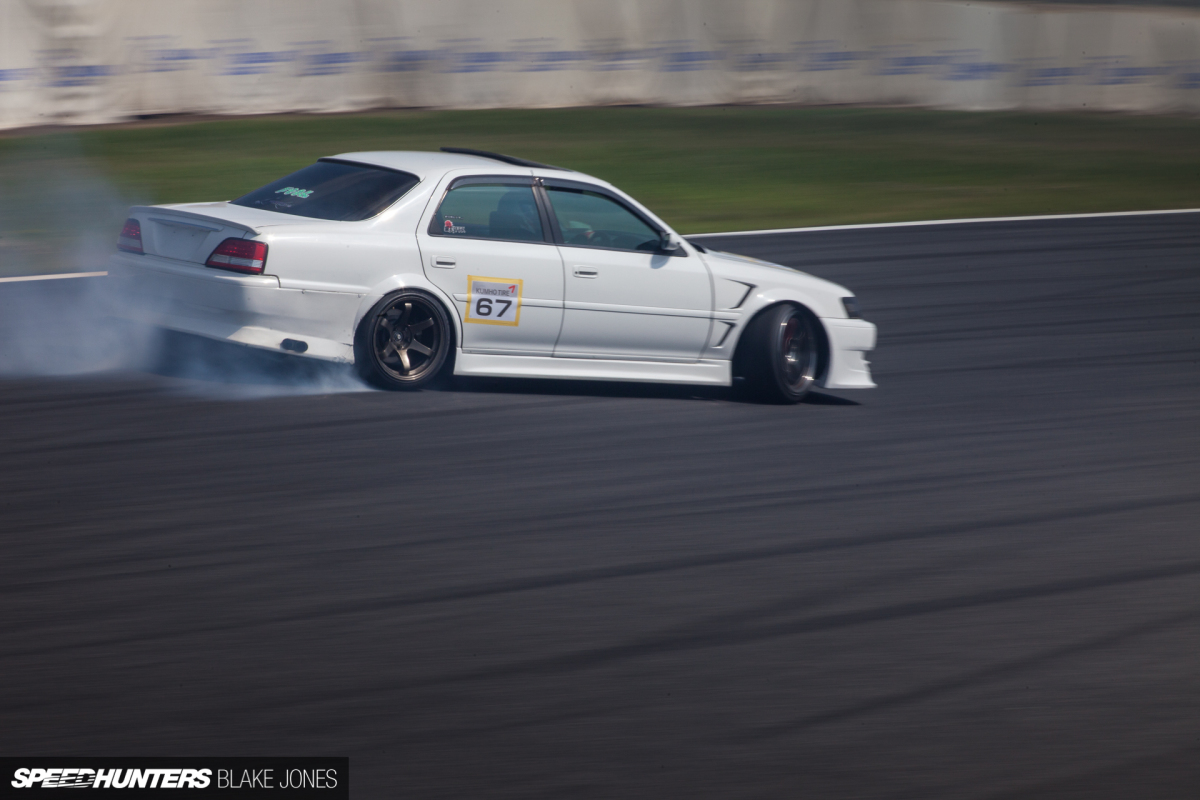 Unlike most club-level events however, the time attack action is punctuated by drift action.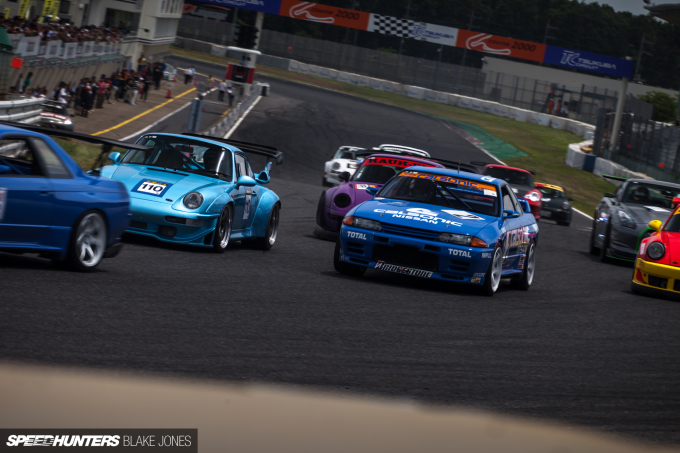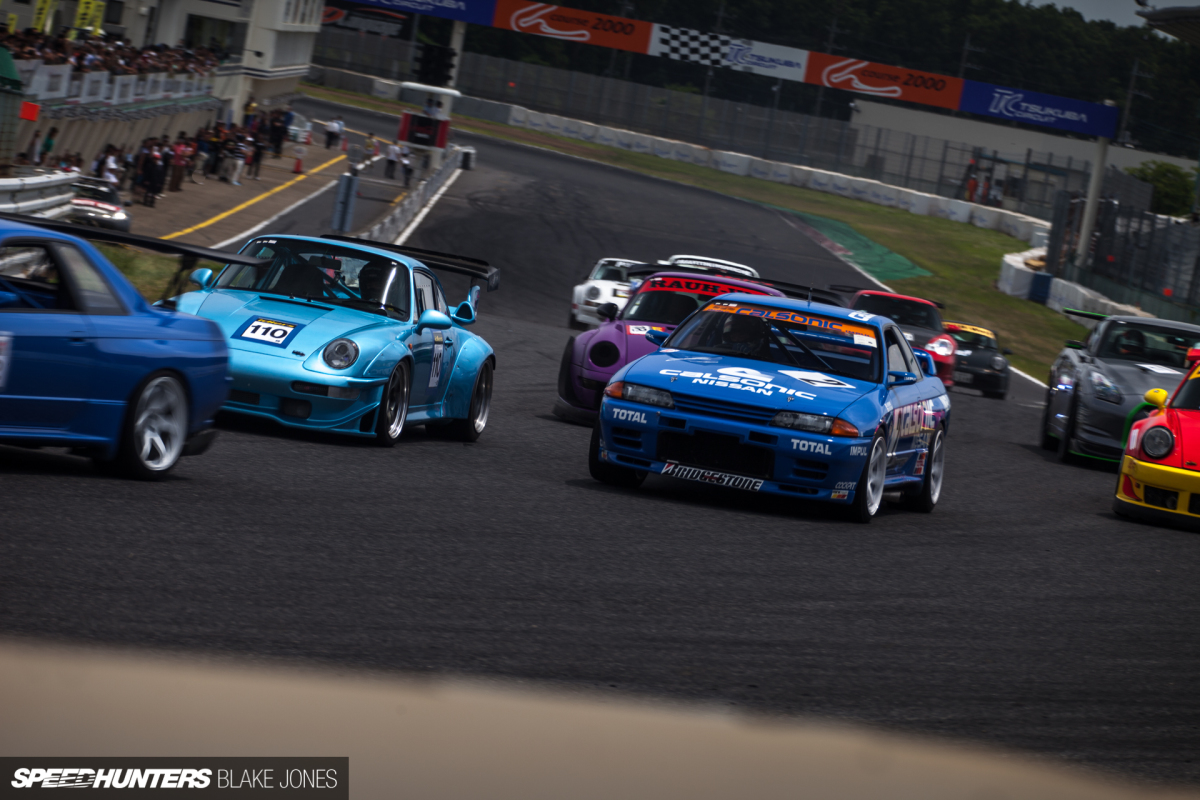 Furthermore, the day is capped off by a 12-lap, standing-start race for all participants to get their fix of wheel-to-wheel thrills.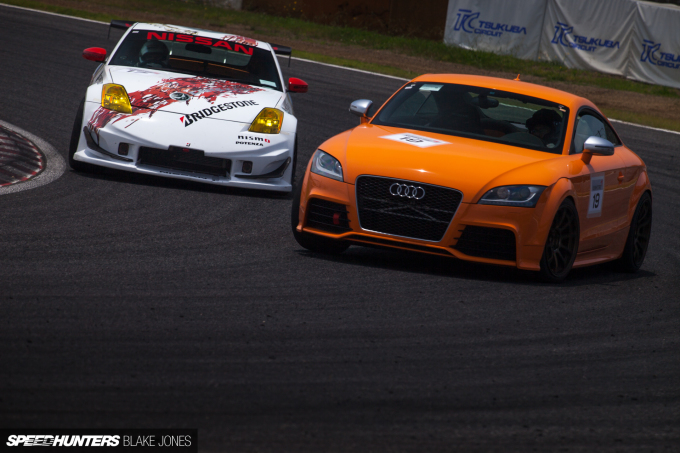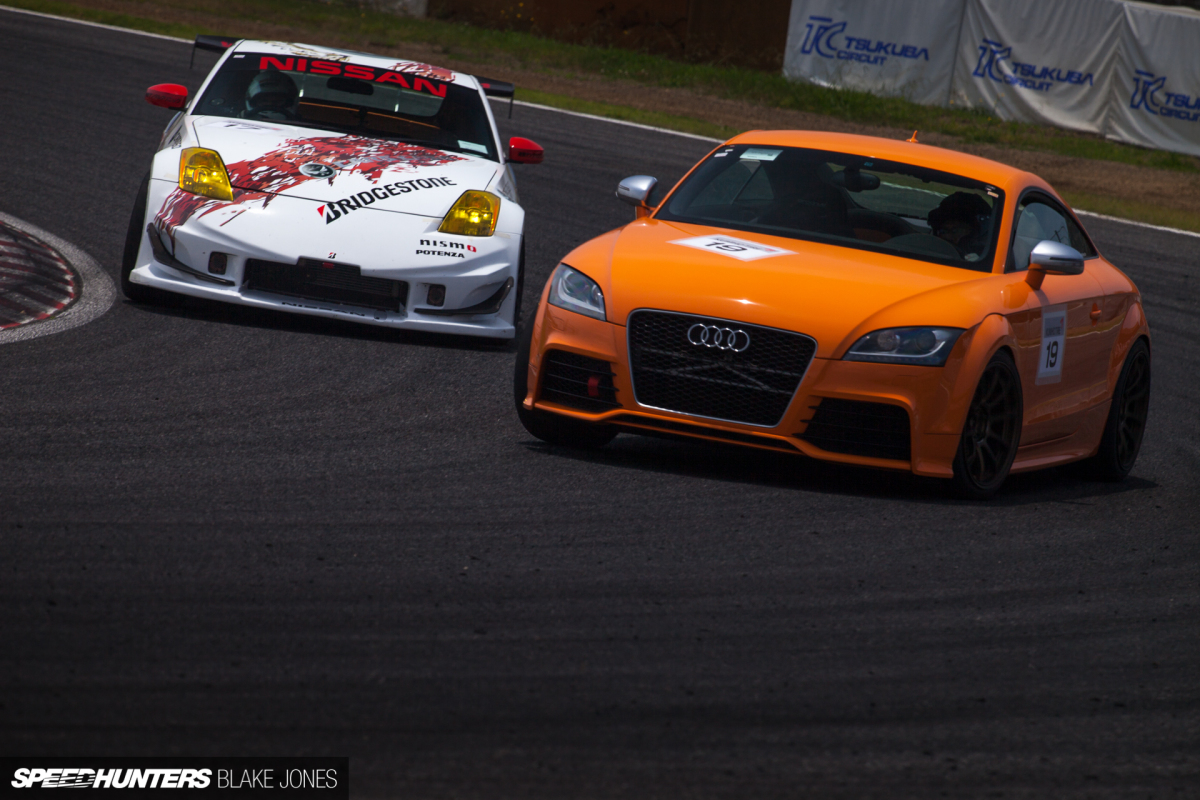 As we all know when racing for line honours, the chance of a tangle with another car goes up considerably, so for this to work in a club-level setting all entrants need to show a respect for each other and understand the point at which an opportunistic inside dive goes beyond the level of acceptable risk.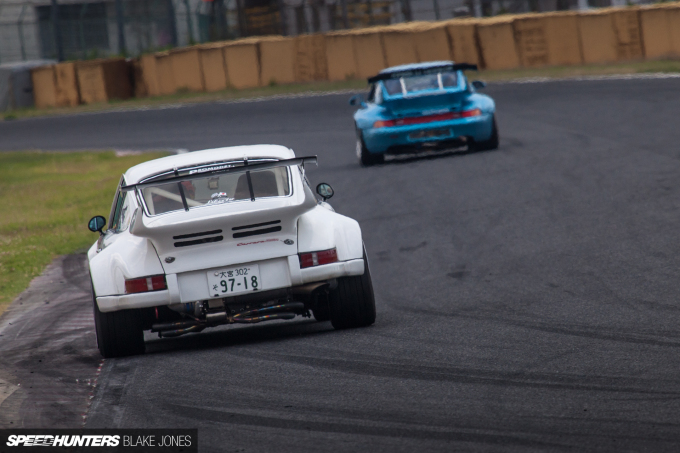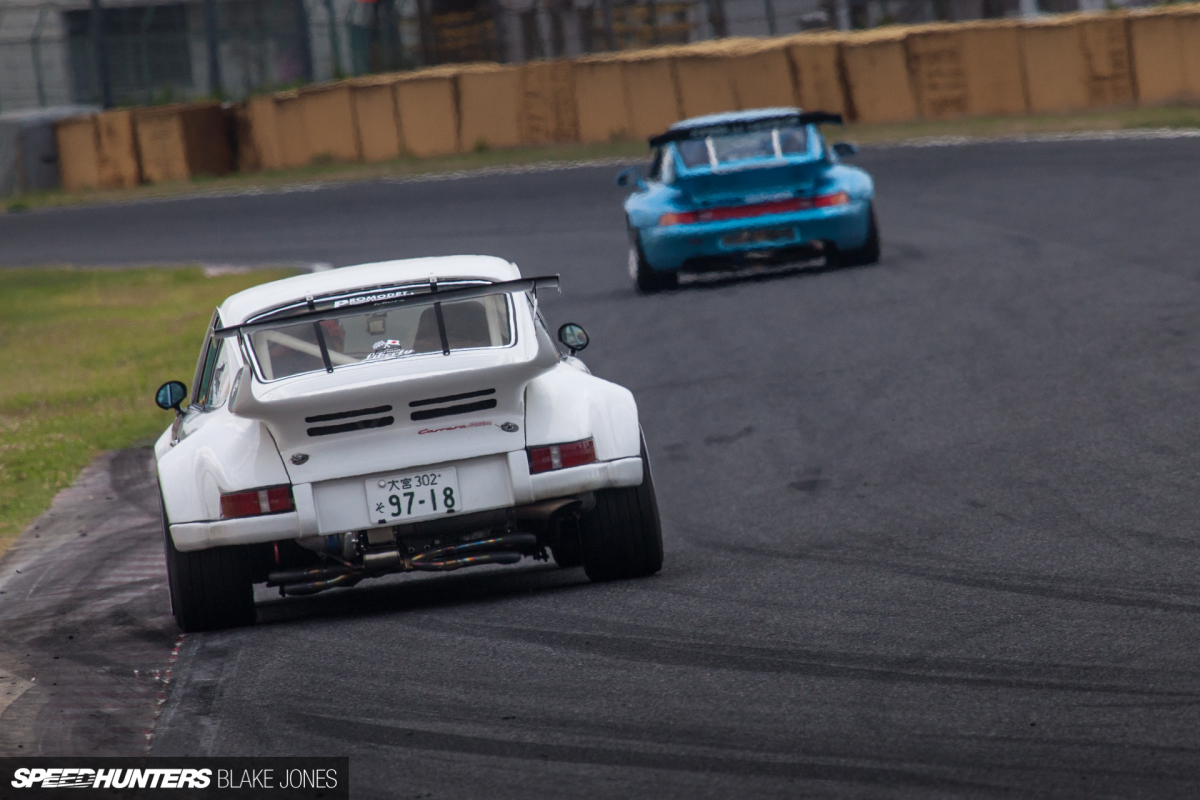 After all, nobody wants to be the guy who dented up someone else's pride and joy for a bottle of (non-alcoholic) champagne on the top step of the plywood podium. In typical Japanese form, everyone gave each other enough room and respect during the on-track battles to send everyone home in one piece.
Plentiful Variety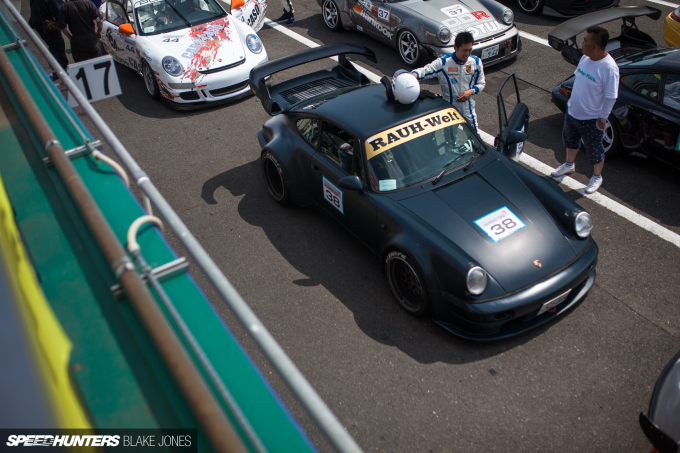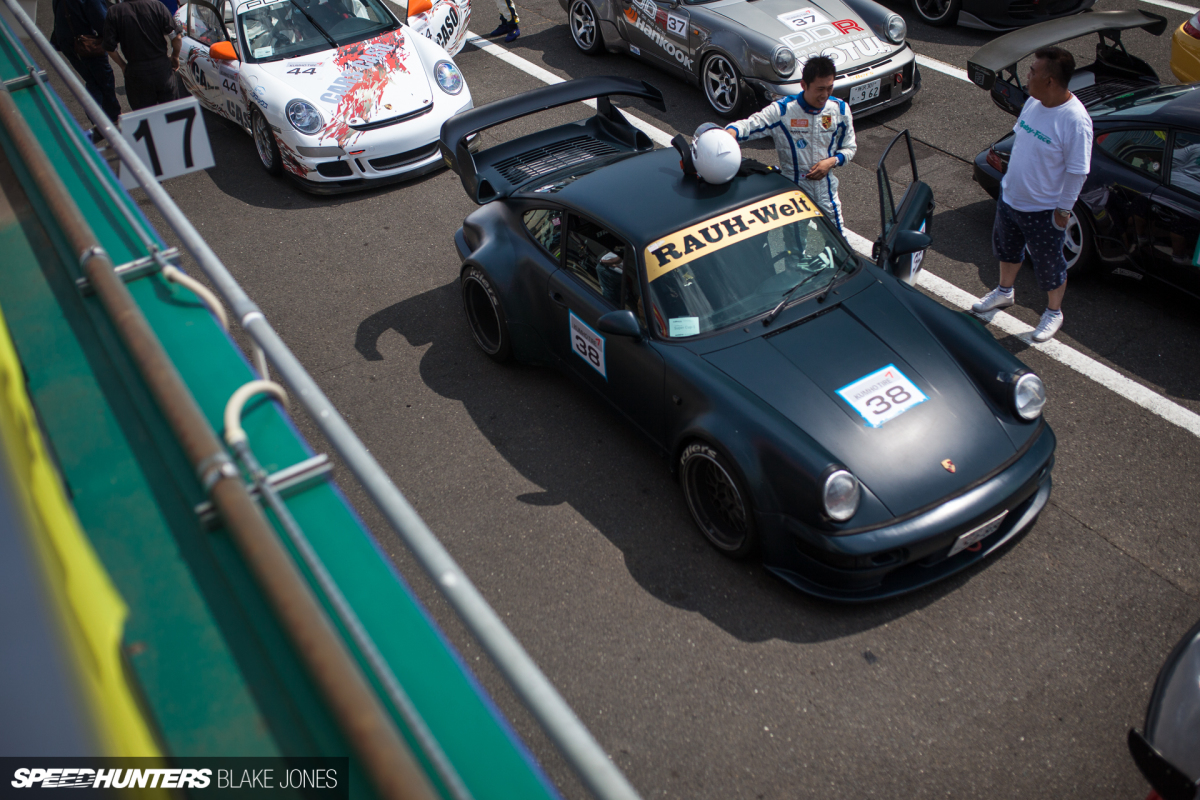 Back to the selection of race-honed machinery baking under the summer sun in pit lane. It's not news to anyone that idlers and RWB are indelibly tied to one another, and on this day at least a dozen of Nakai-san's domestic customers were out enjoying their cars the way they were built to be enjoyed.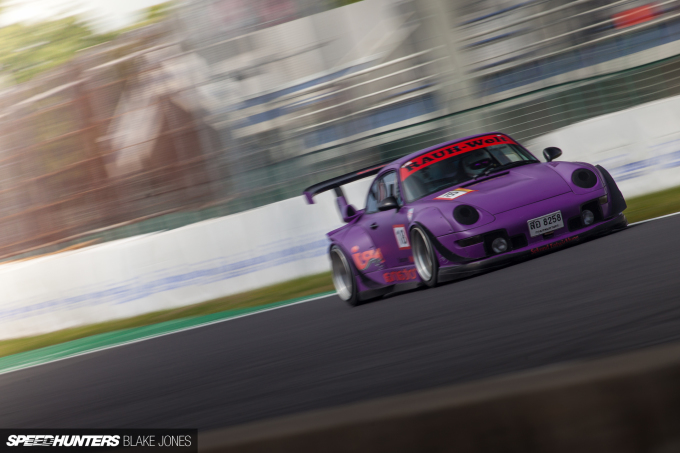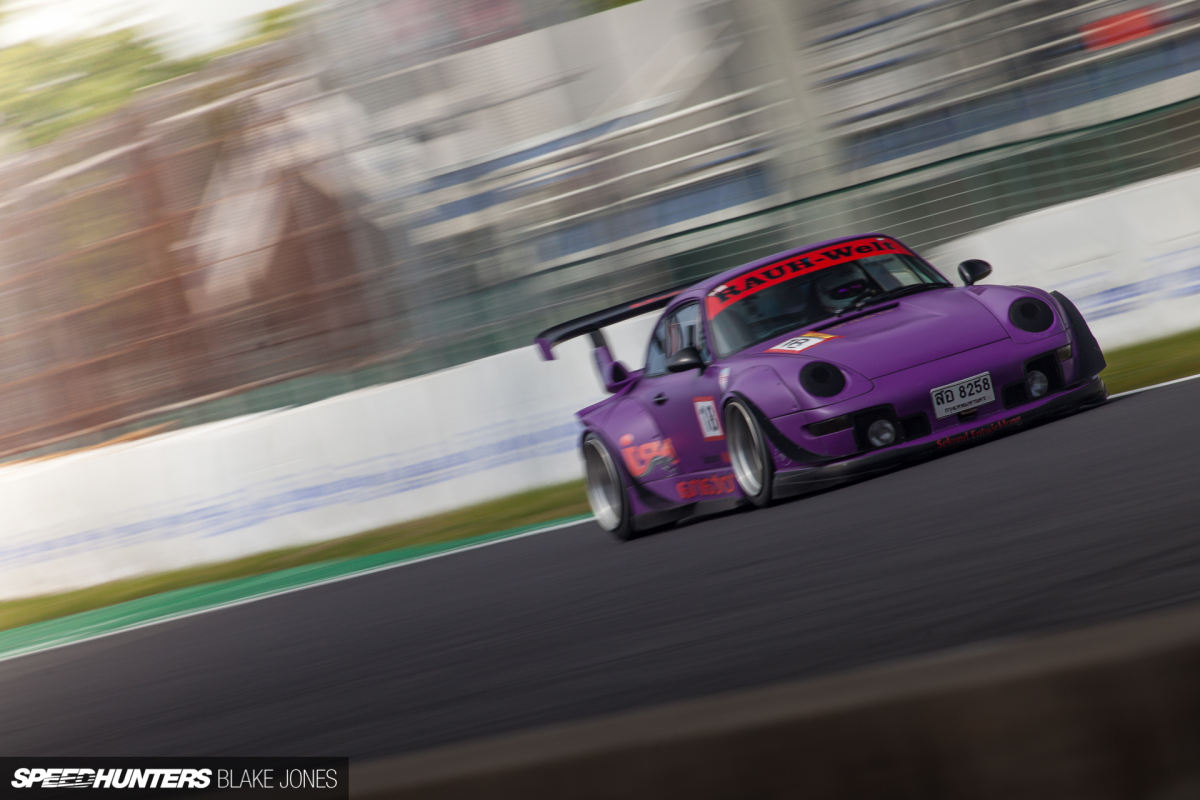 Nakai-san was doing double duties assisting customers and driving his own purpose-built 993 Rotana in the fastest Super SS-T class.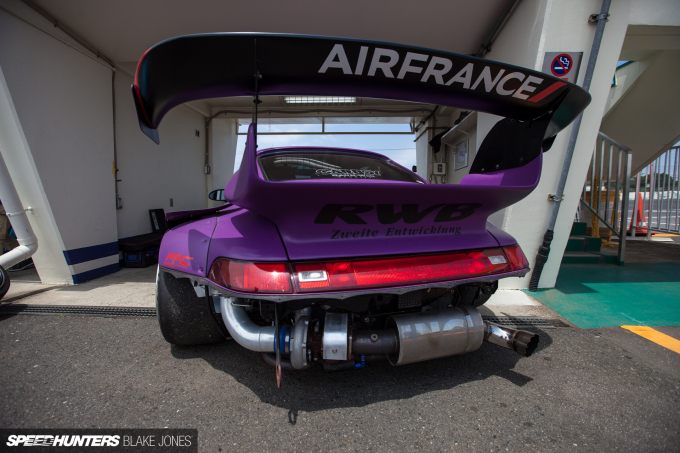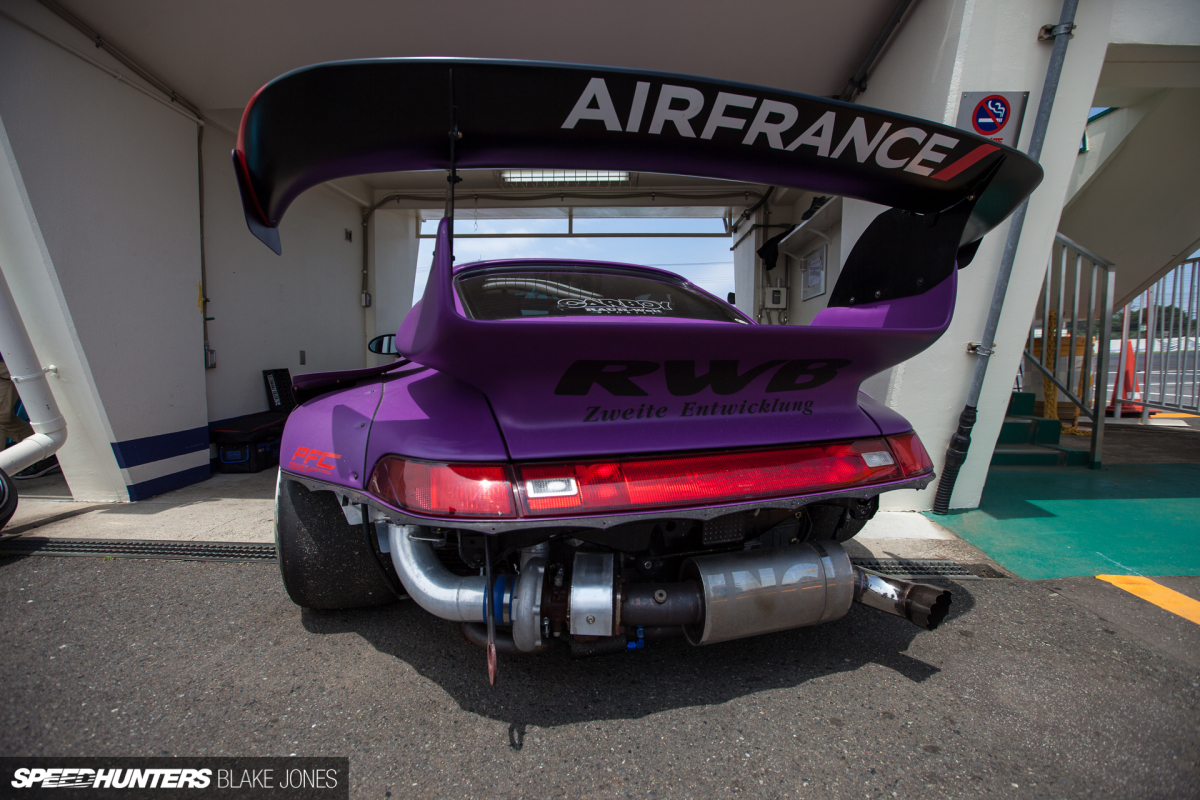 Since last time I saw Rotana, Nakai-san has binned the polarising double-stacked rear spoiler in favour of a more traditional GT wing, somewhat exaggerated in this photo by my wide-angle lens. It's impossible to walk past this car and not snap a photo!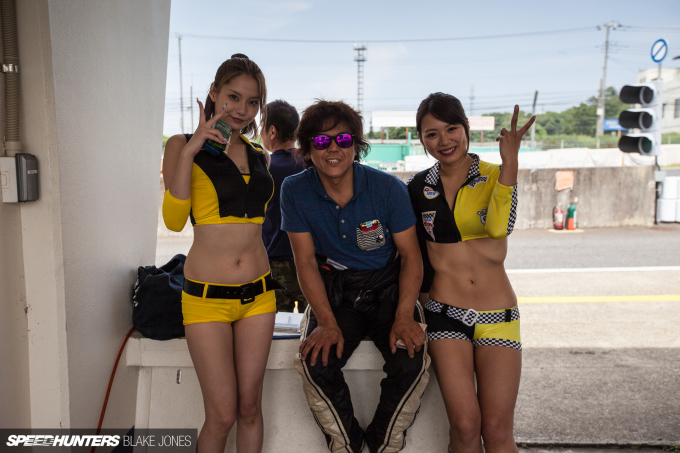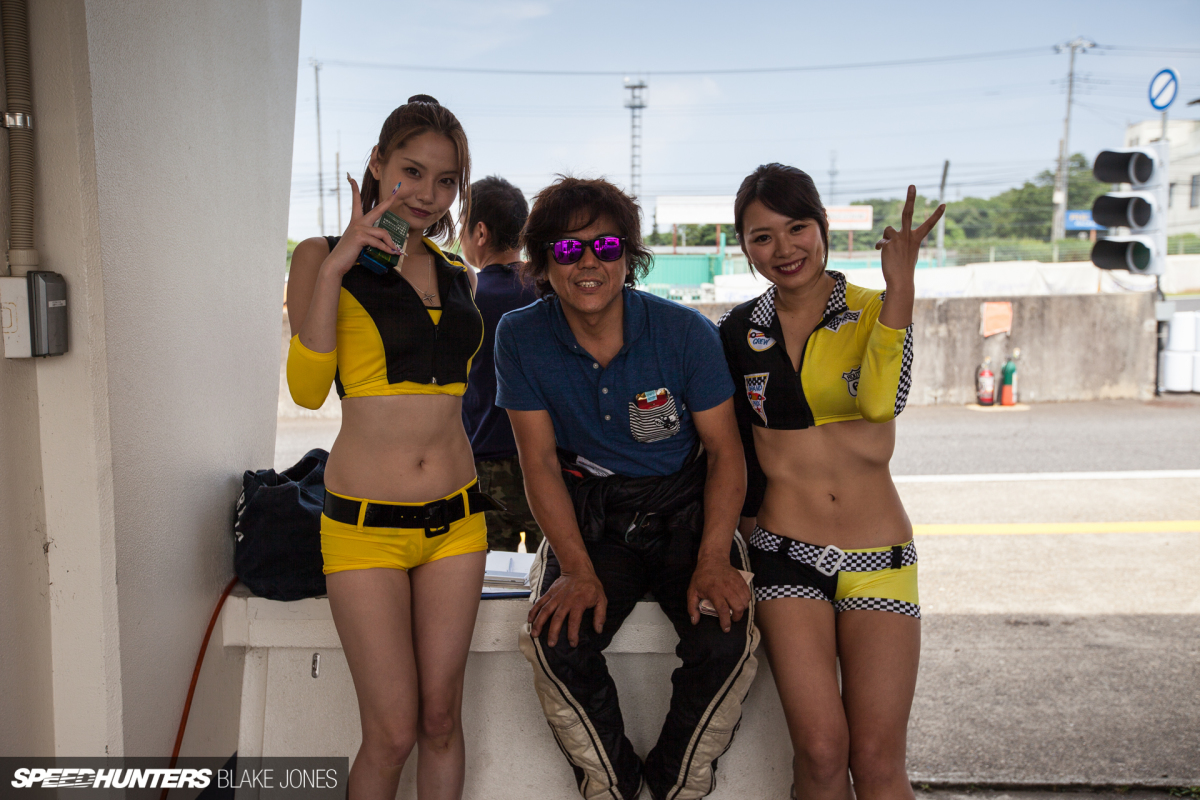 The man himself is quite photogenic too, don't you think?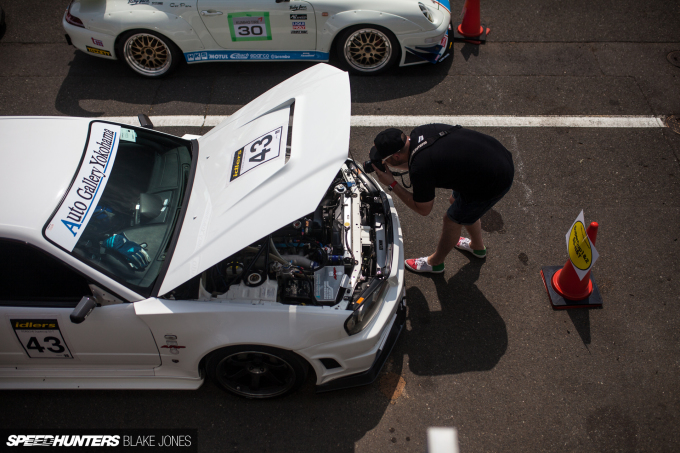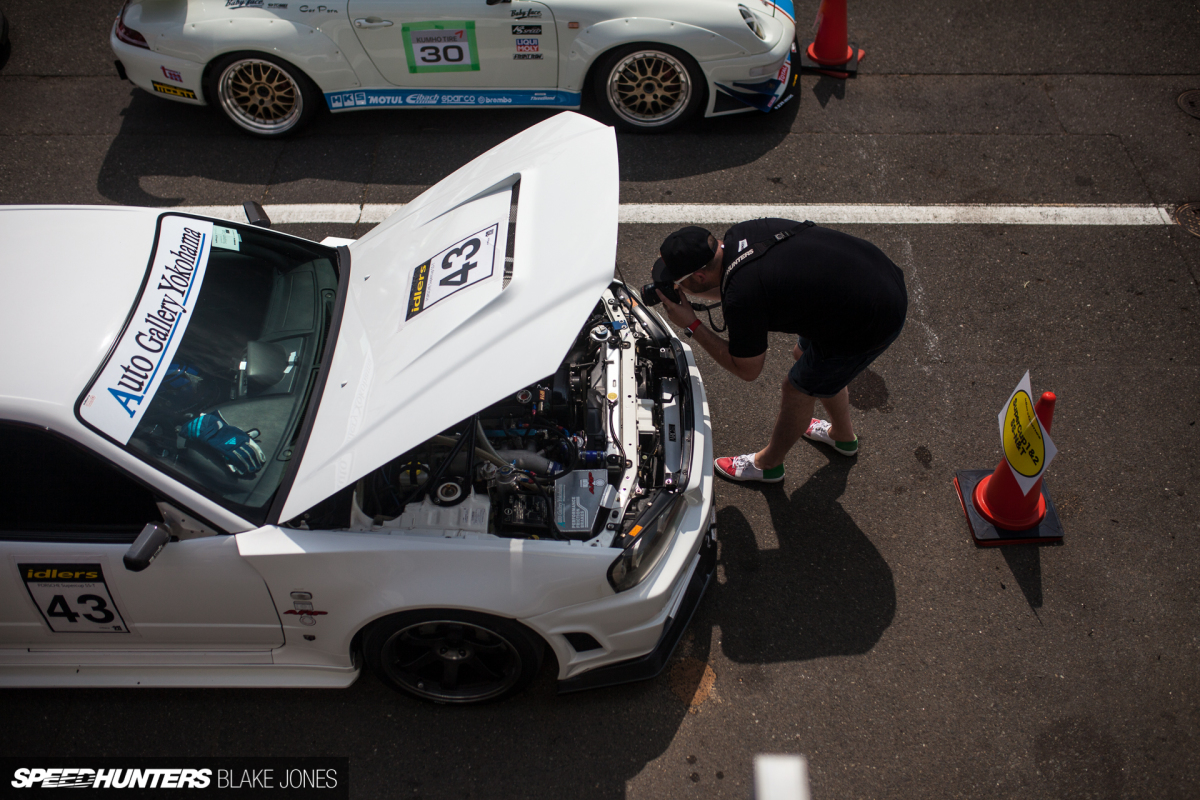 Look who I spotted! Predictably, Dino had sniffed out the nearest R34 GT-R and started shooting like a madman. Luckily for us he does know a thing or two about special Skylines, so you can see more of the Auto Gallery Yokohama san-yon in a very worthy spotlight.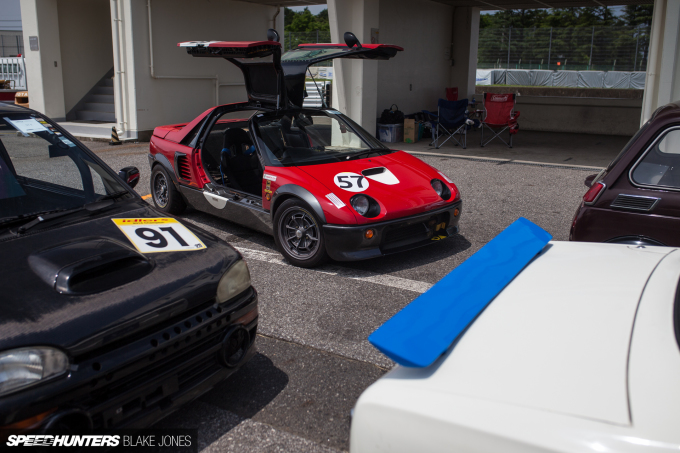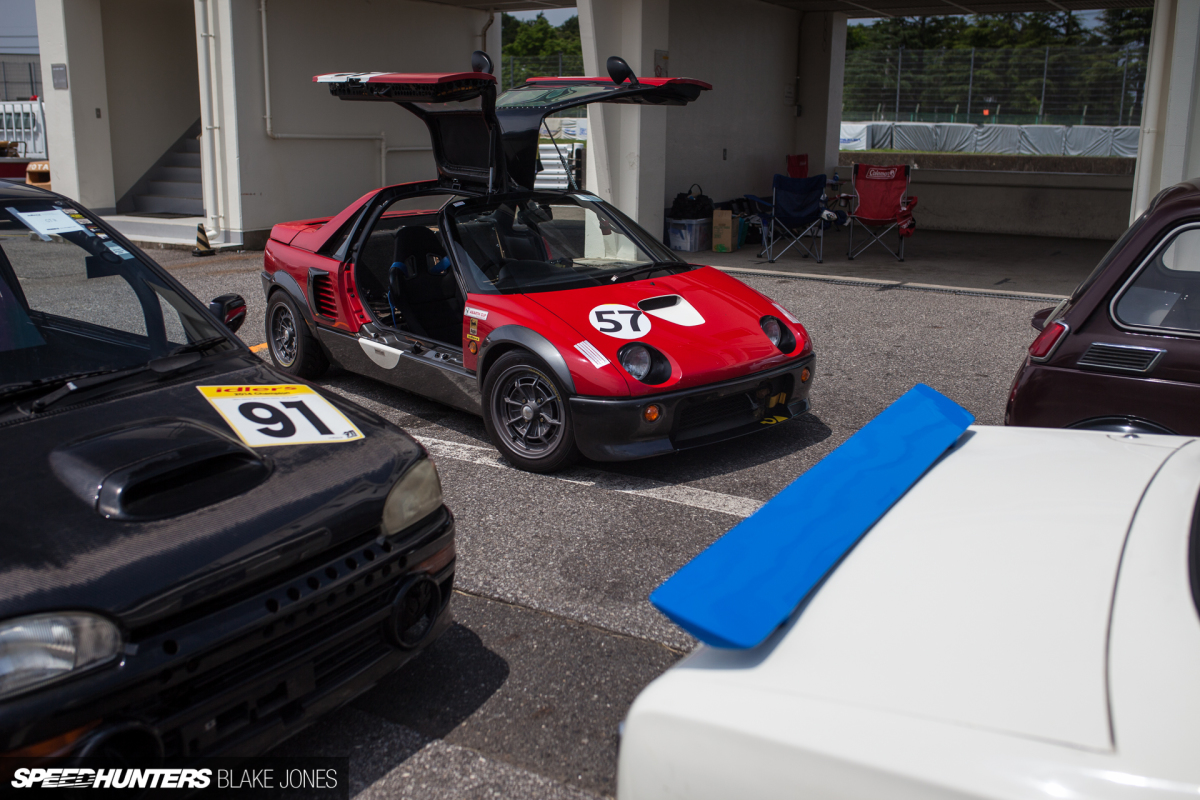 Dino and I both agreed that this Autozam AZ-1 was one of the coolest cars in attendance; check out the spotlight of the mini-supercar if you haven't done so already.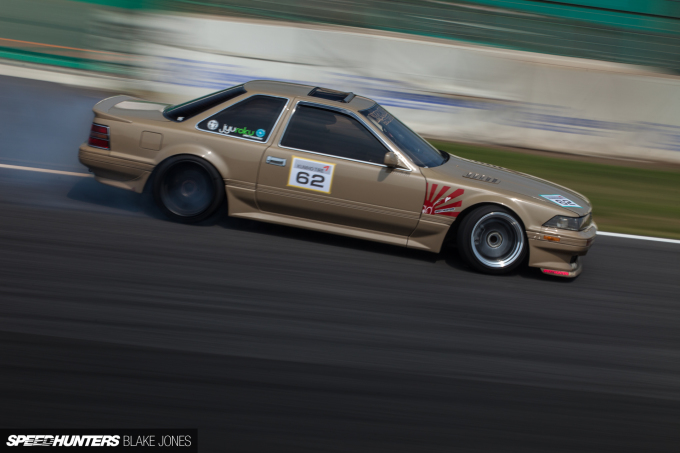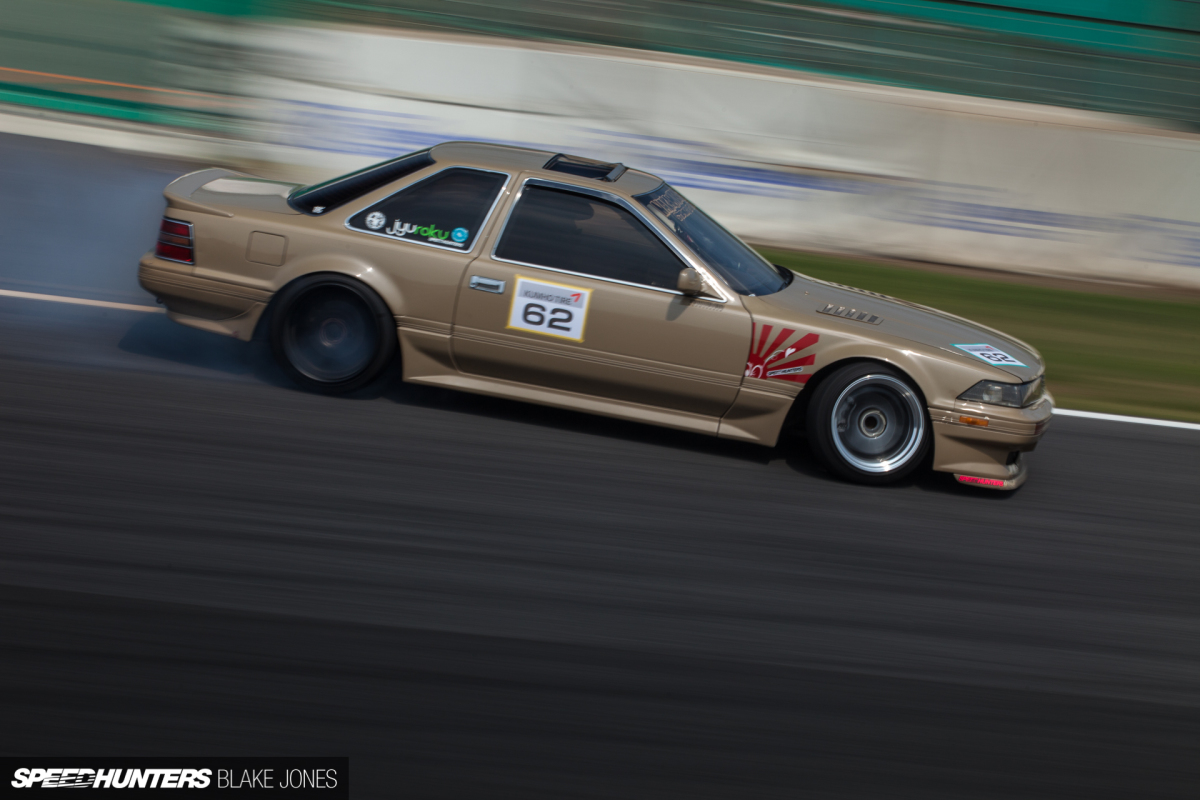 Another car you might recognize is the N-Style Z20. The Soarer spent most of its time on track snapping necks while Nakamura-san threw extreme manji drifts up the start/finish straight before maneuvering the Soarer into a long slide through the tight first corner.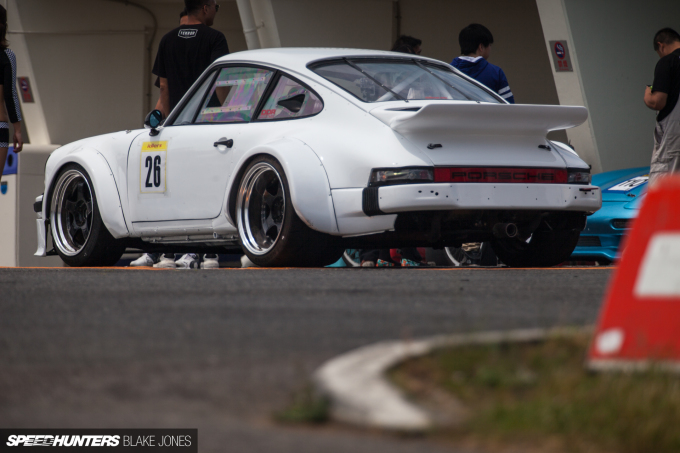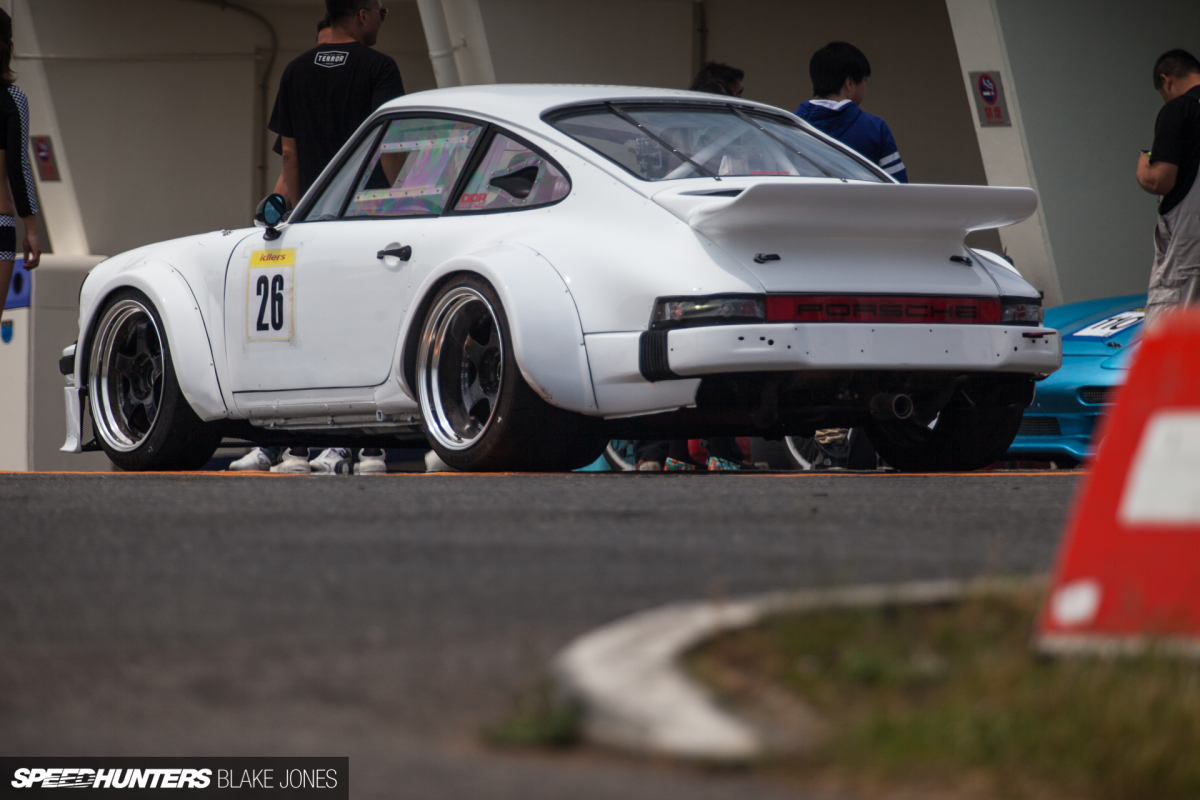 One thing I love about the Porsche scene in Japan is that it seems to lack the pretentiousness that can characterise the movement in other countries like the US. Even outlaw style – a modifying approach meant to be all about breaking rules in favour of individuality and function over form – has morphed into somewhat of a fashion trend.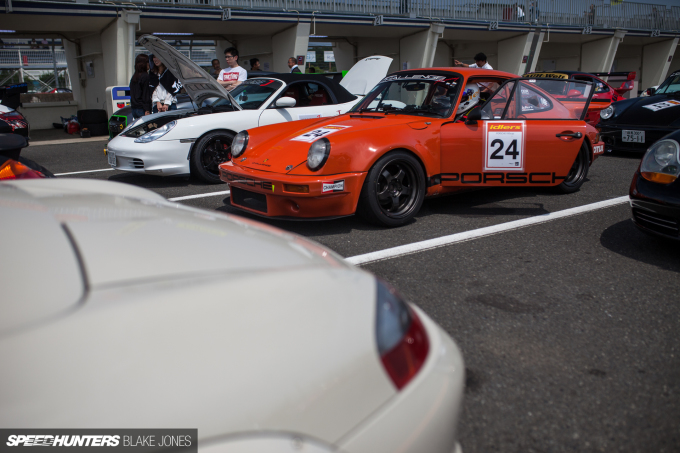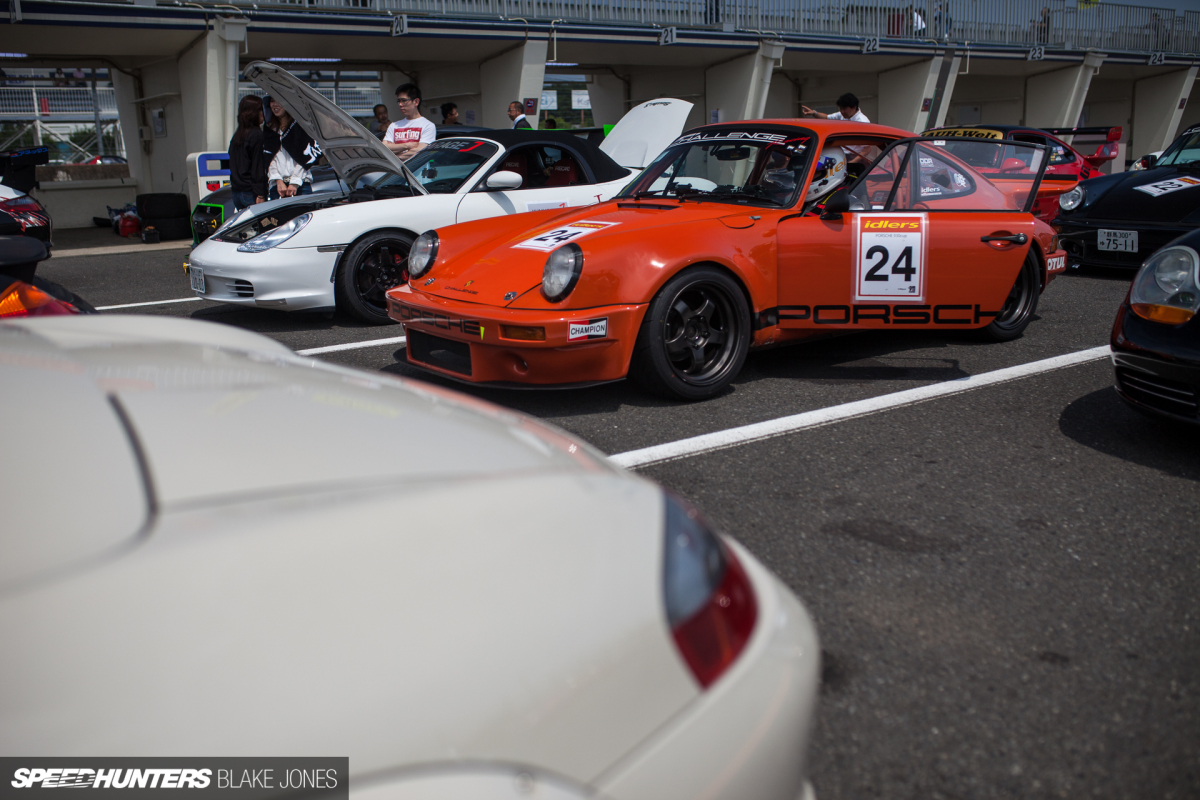 Owners here seem perfectly happy to riff off Porsche's motorsport specials for inspiration while adding their own unique spin, often in the form of Japanese wheels and carbon aero additions. It's something I can definitely get behind.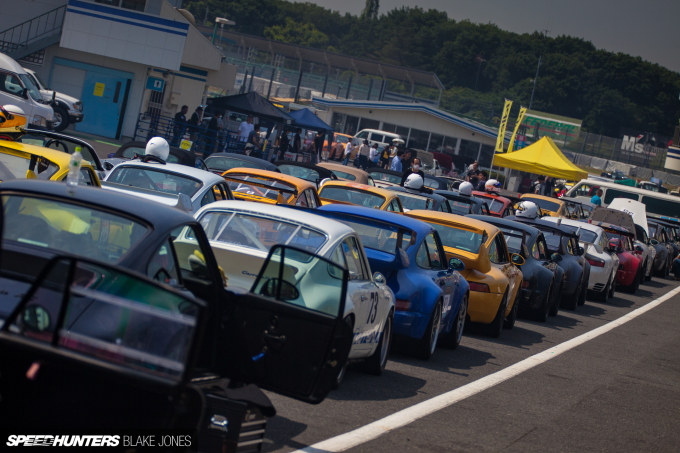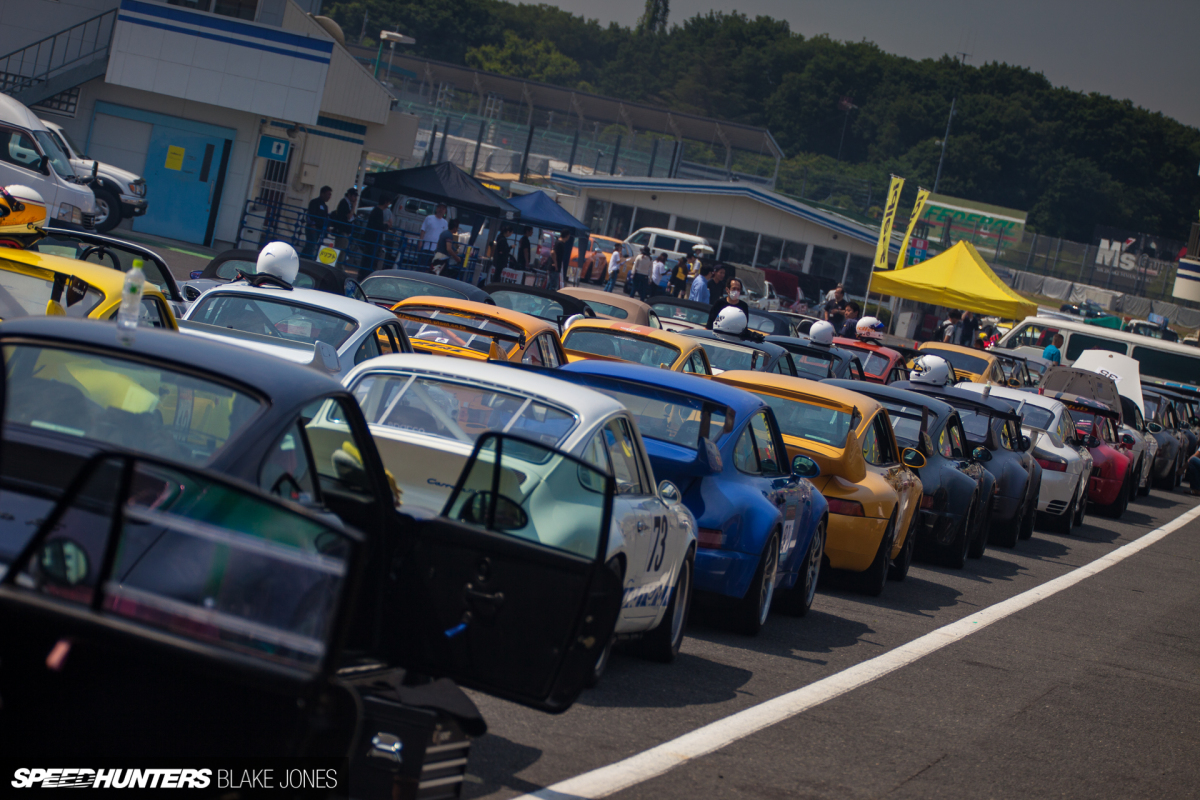 Nothing beats the sound of 50+ flat sixes turning over in harmony.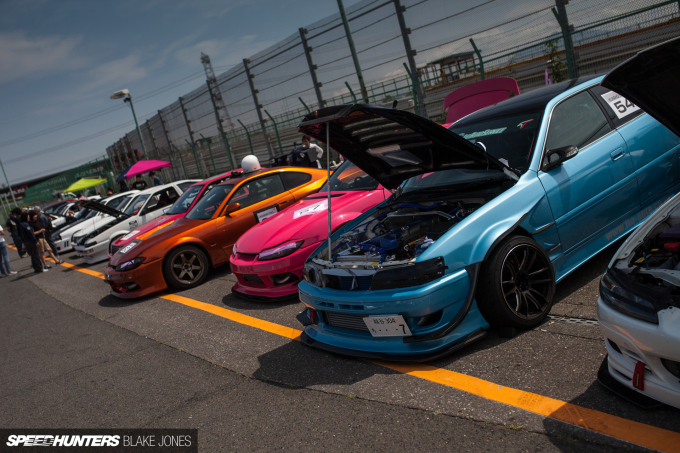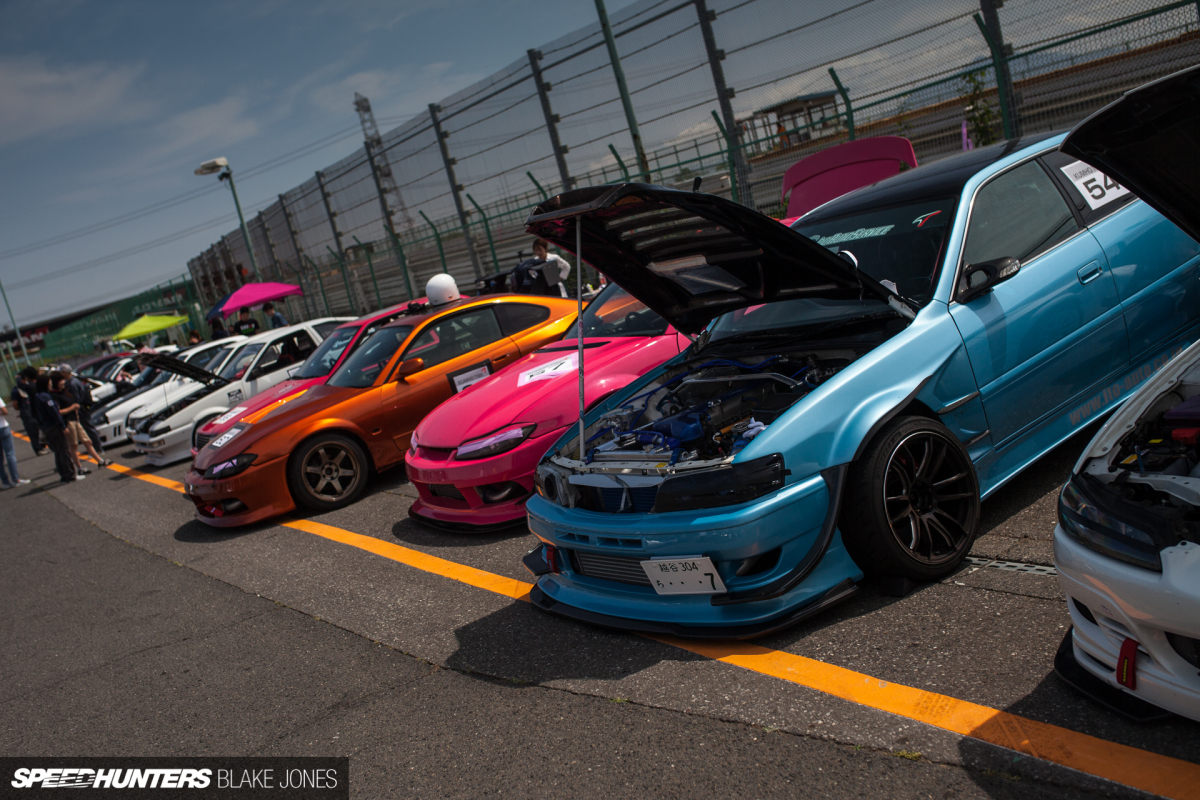 The drift contingent brought eye-popping colour to the grid…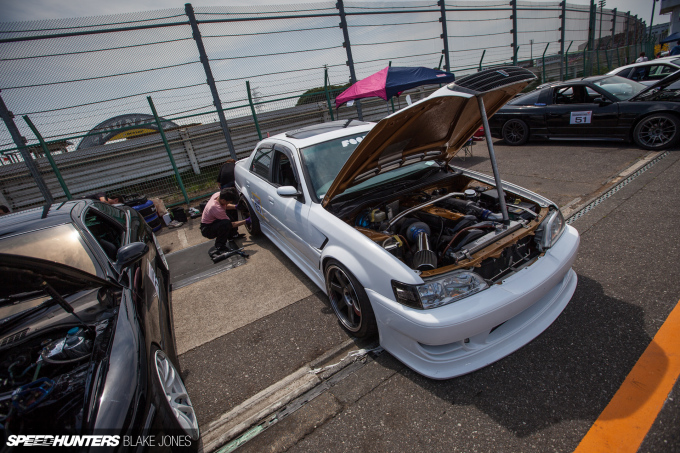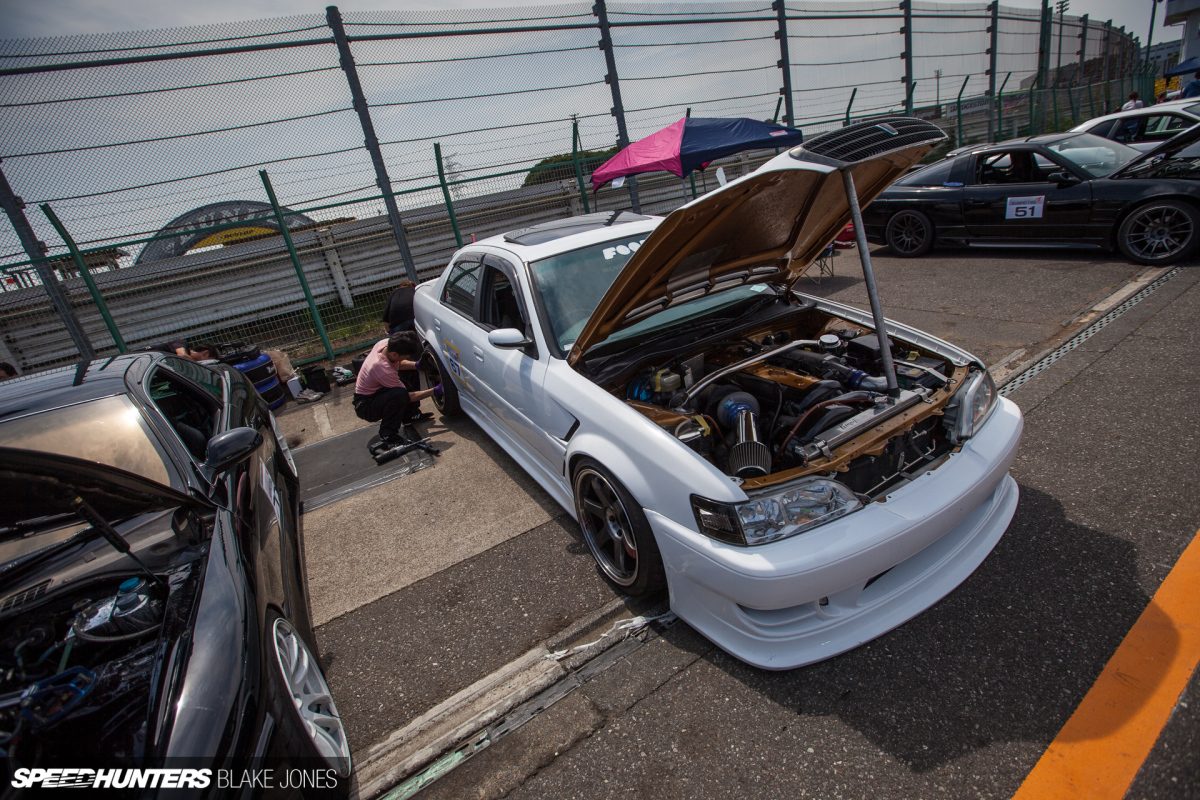 Not to mention some super high quality builds that look as good as they drive. This 2JZ-powered Cresta from sedan-only Team FOOL being a prime example.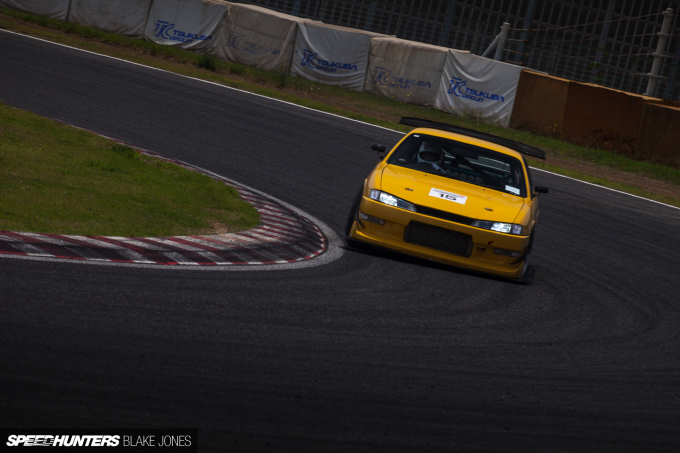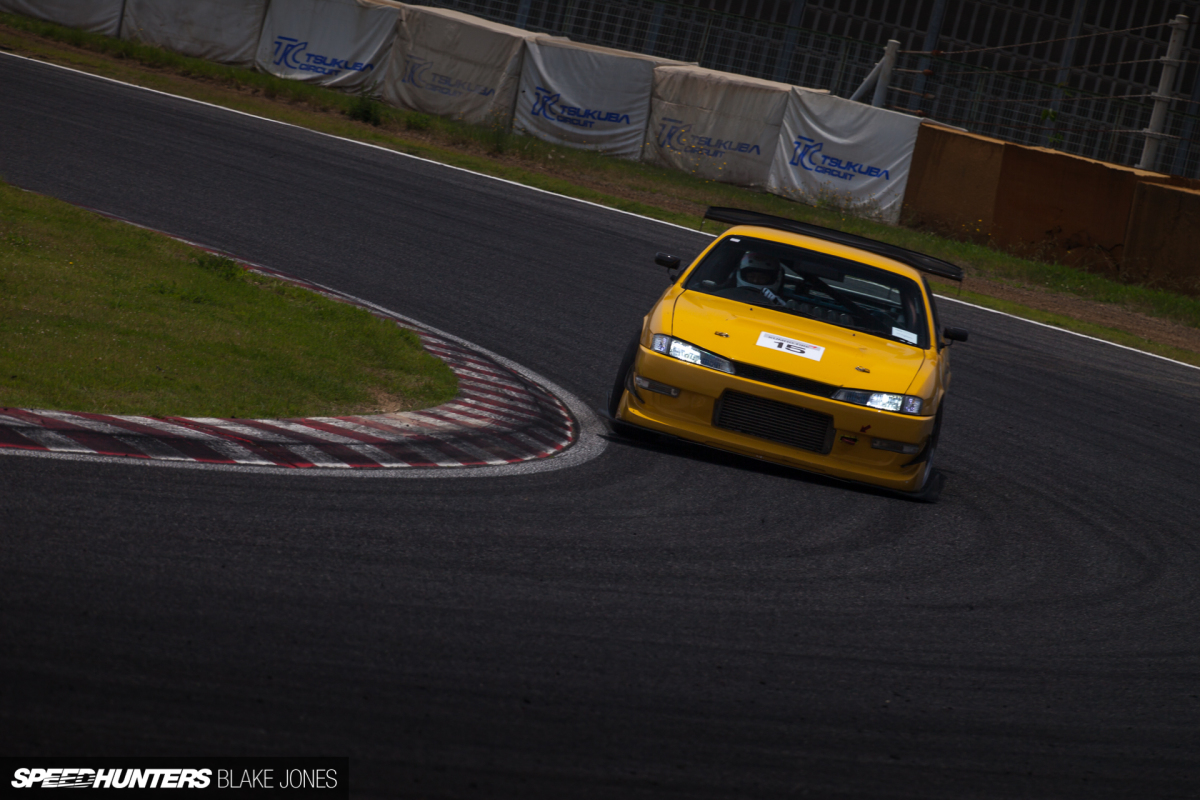 As much as we all love a rear-engined Porsche or an all-paw GT-R, there's a lot to be said for a lightweight FR machine that's been set up to chase lap times. Although they were much less numerous amongst the idler's entrants, there were still more than enough to get me excited.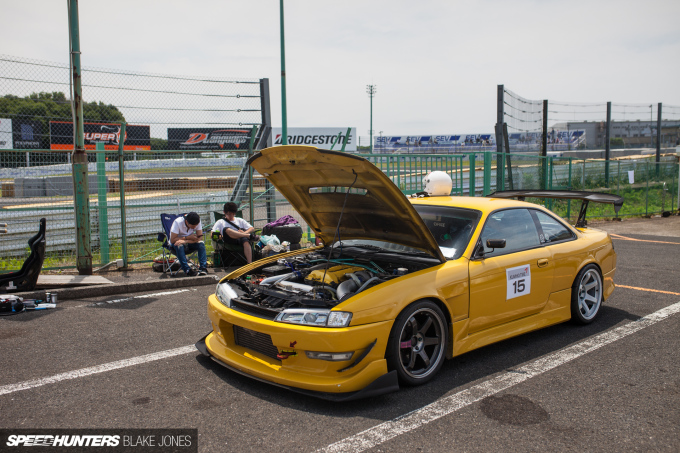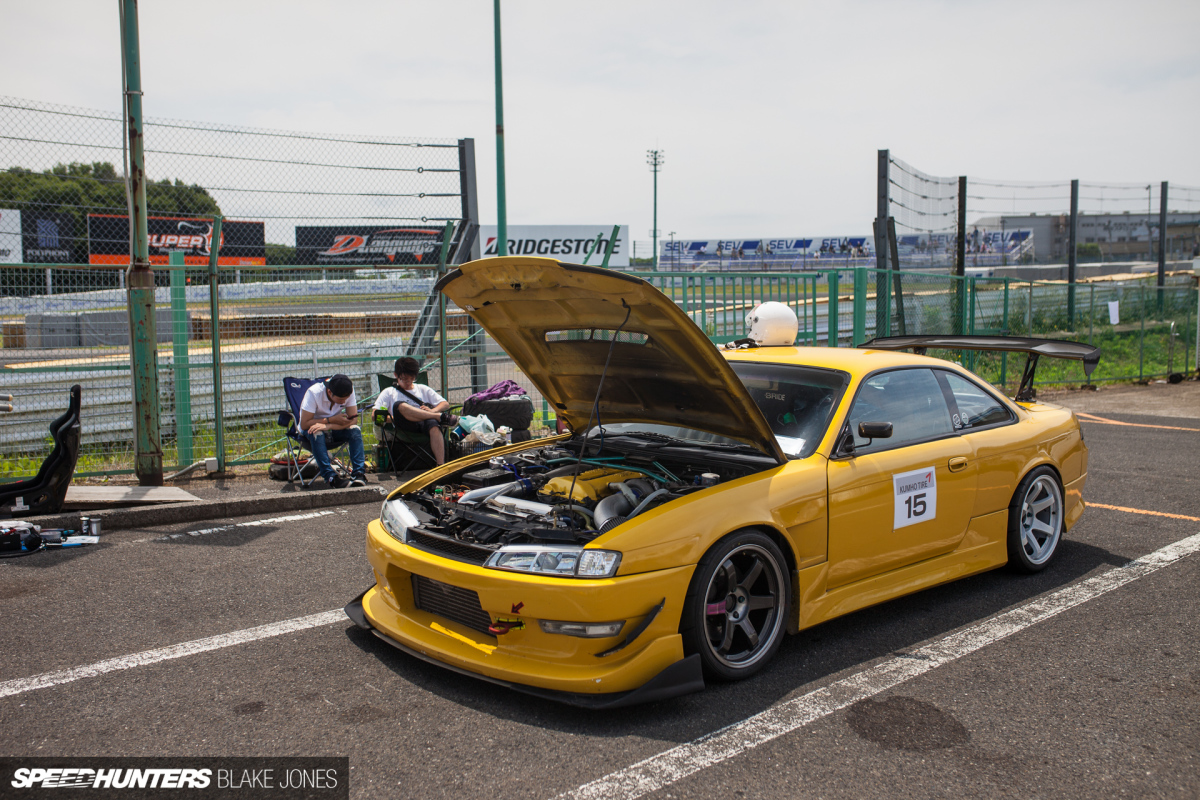 The S14 is a chassis mainly associated with drift, so it's refreshing to see an owner taking the high-grip approach. This sunburst yellow example was just about as extreme as you can go for a street-registered car, in my opinion.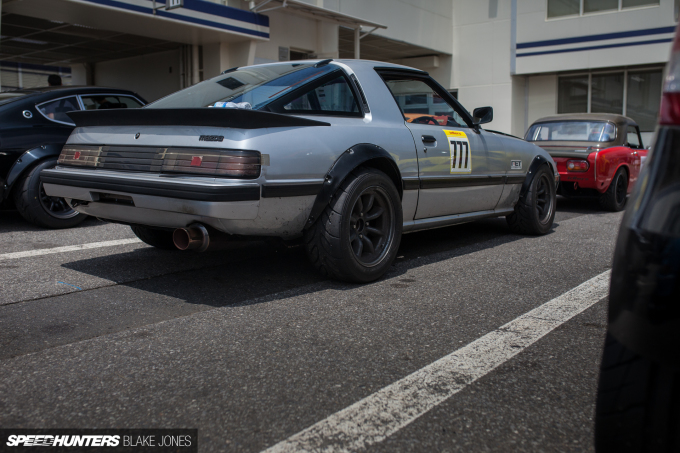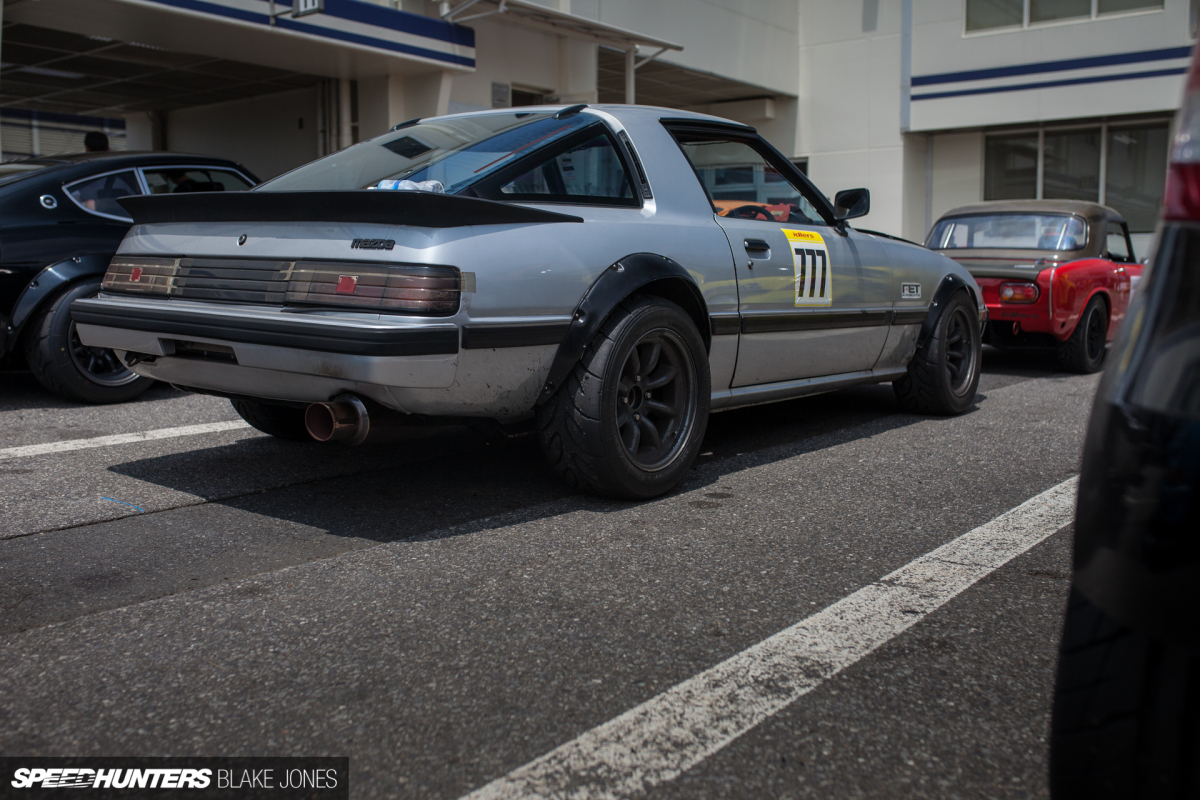 Why is the SA22C/FB Rx-7 still affordable? With great lines and performance potential, if you want one, buy it now before everyone realises how cheap they are compared to the other iconic Japanese sports cars of the era.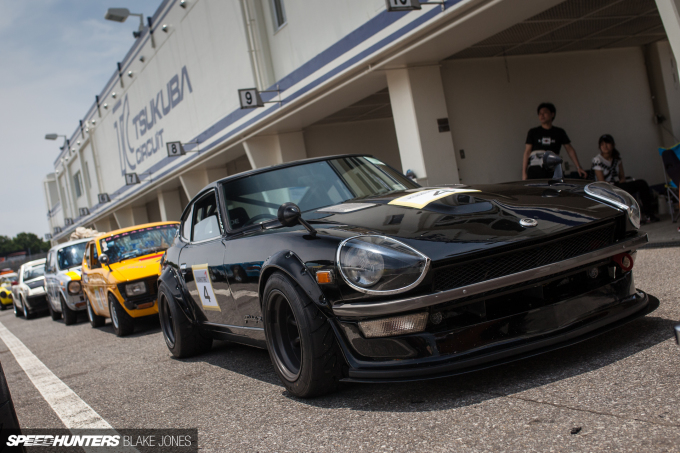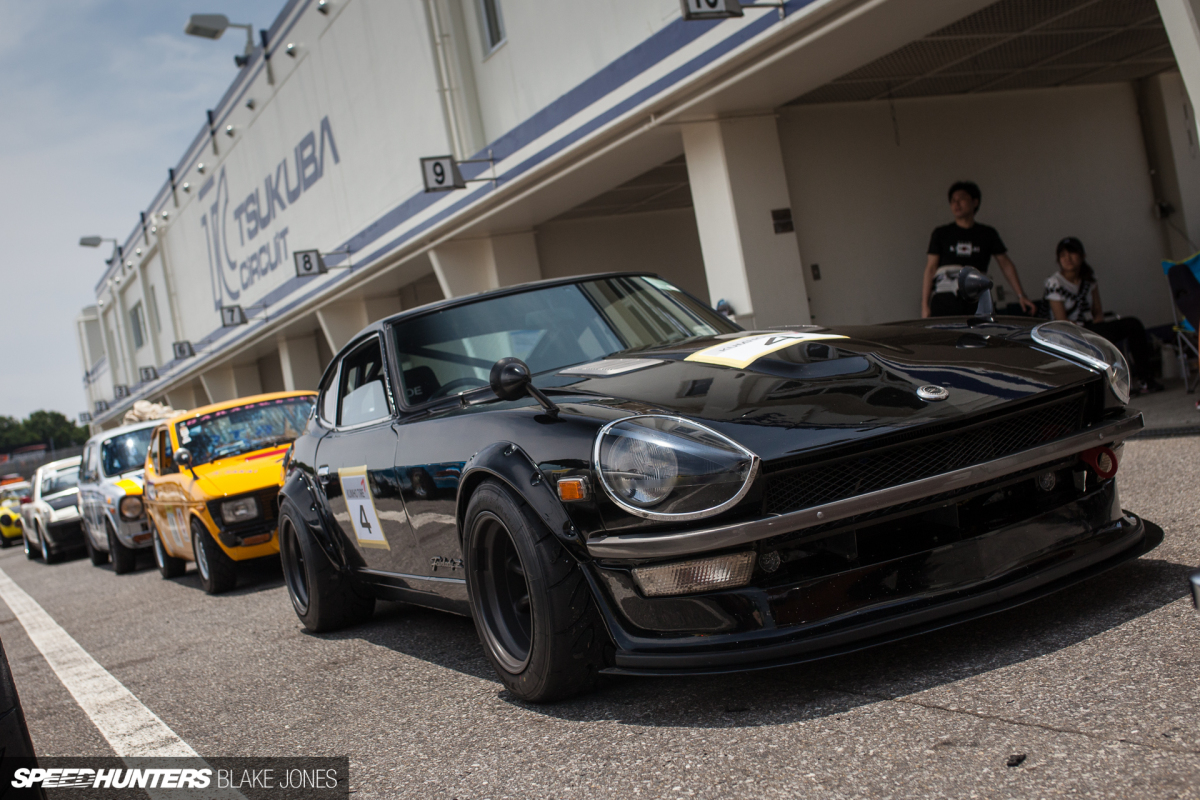 Who wore it better? This black-on-black 240Z was also demonstrating how the simple flares and RS Watanabe combination can transform a car. Of course, it's all function here – all the more space to cram sticky R-spec rubber inside the guards.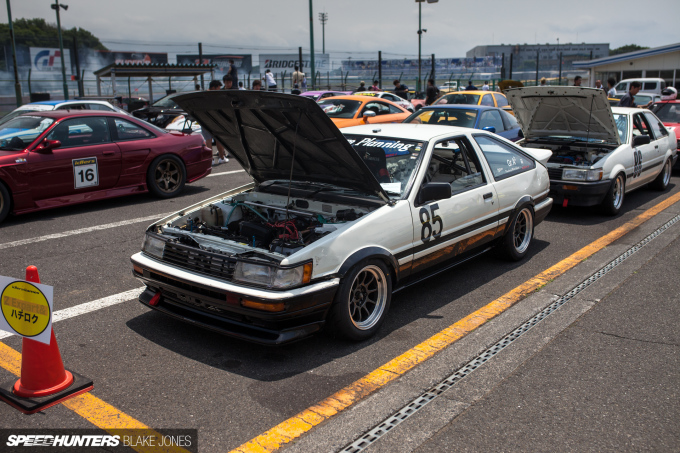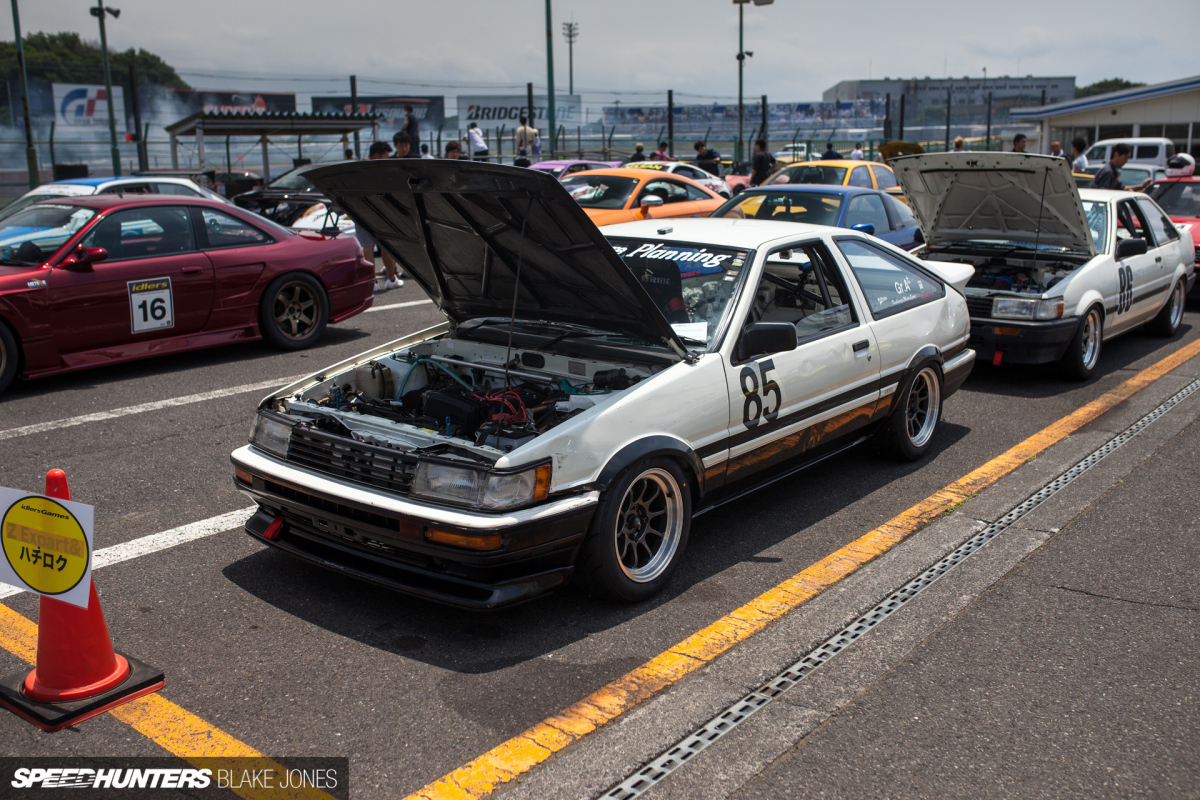 Idlers always seems to bring out a varied selection of AE86s, some set up for grip…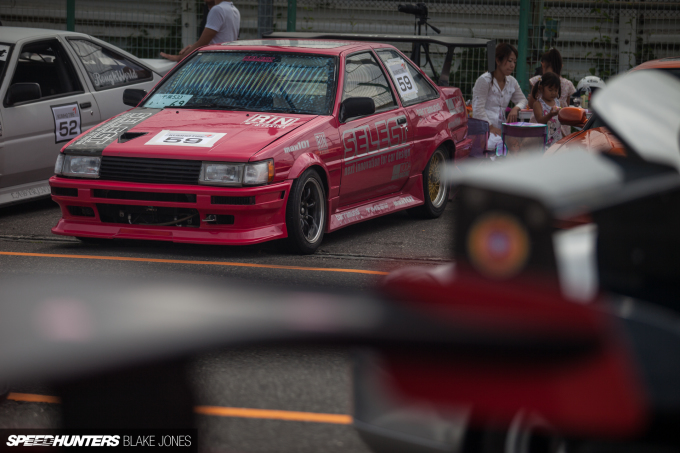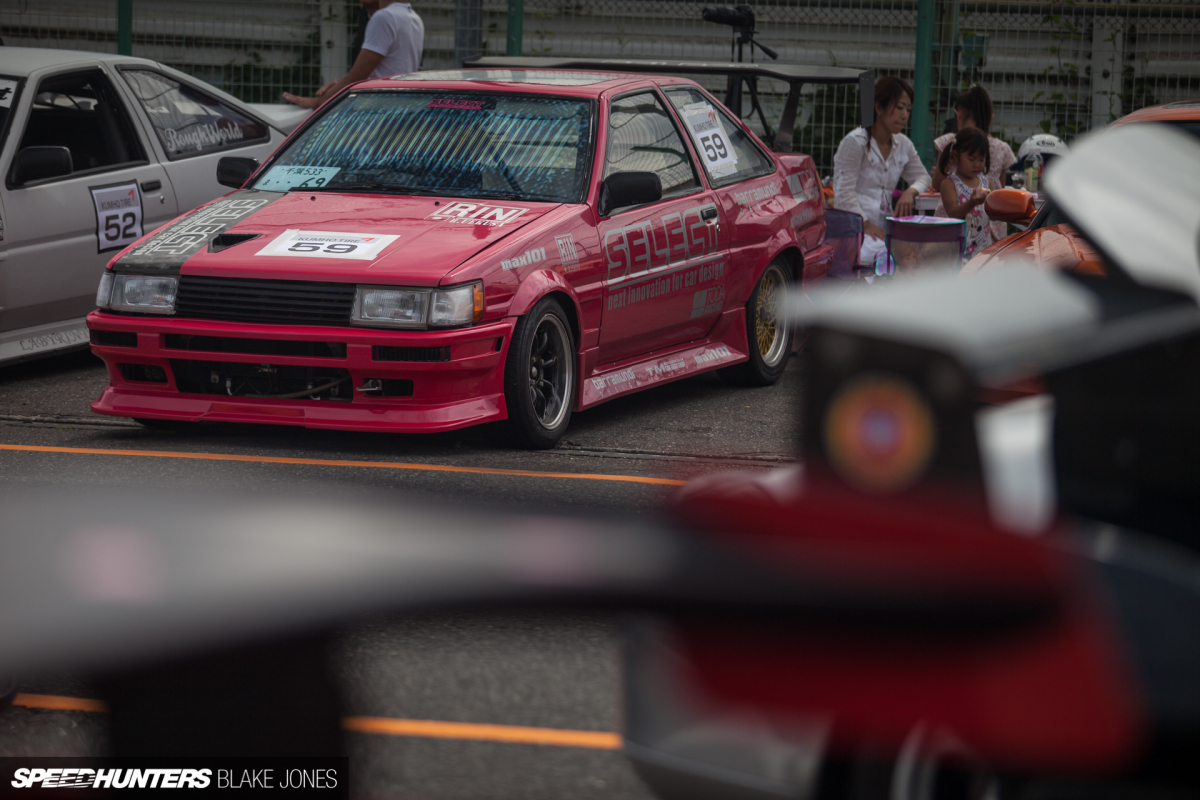 And others for drift…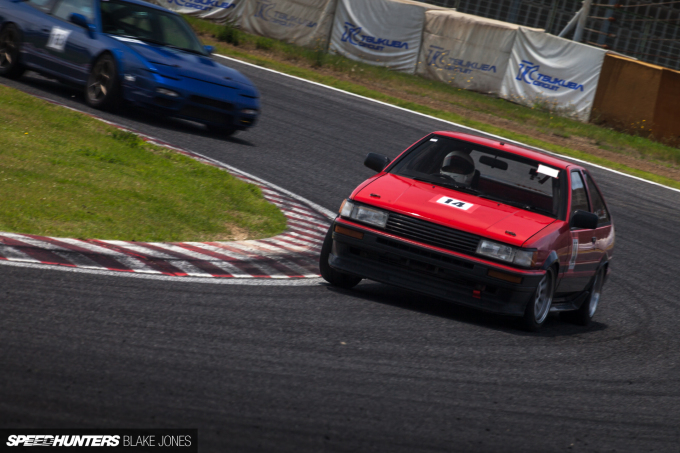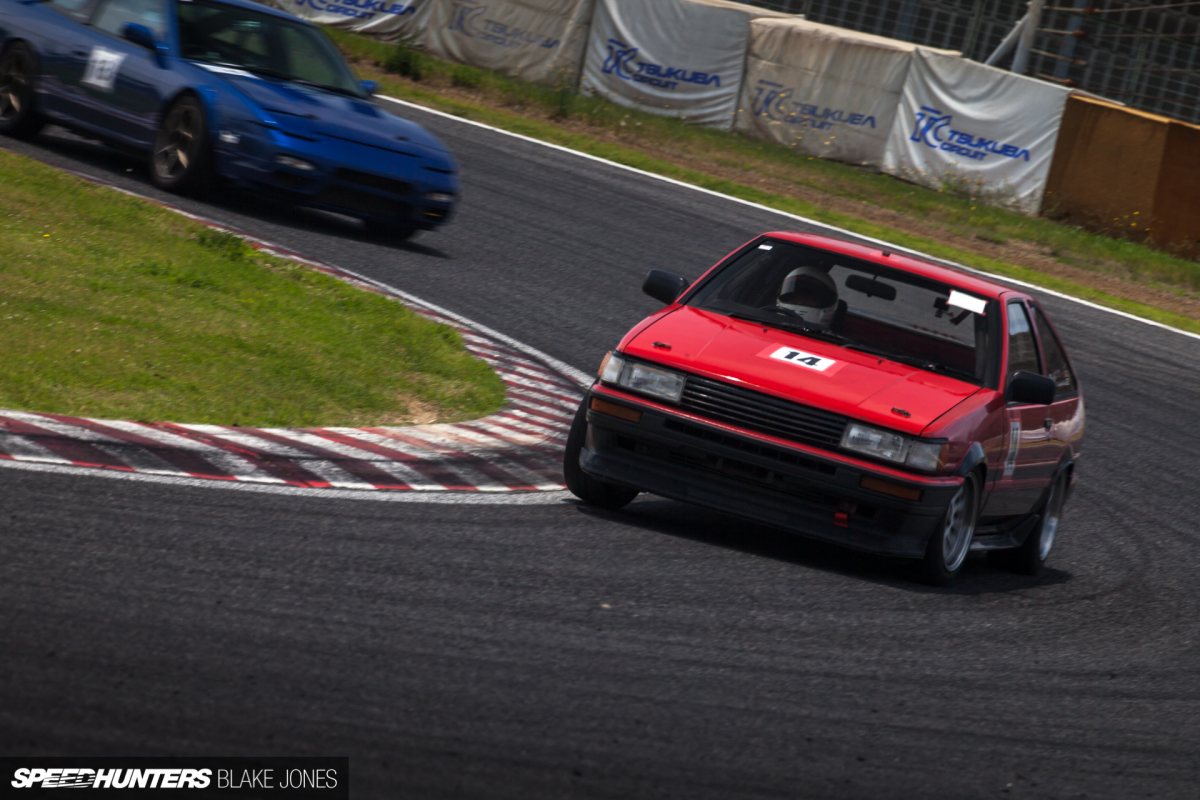 I guess the AE86 is no longer the cheap motorsport platform it once was, but the owners that have grown with the cars still seem to enjoy making the most of the lightweight chassis at track days like this.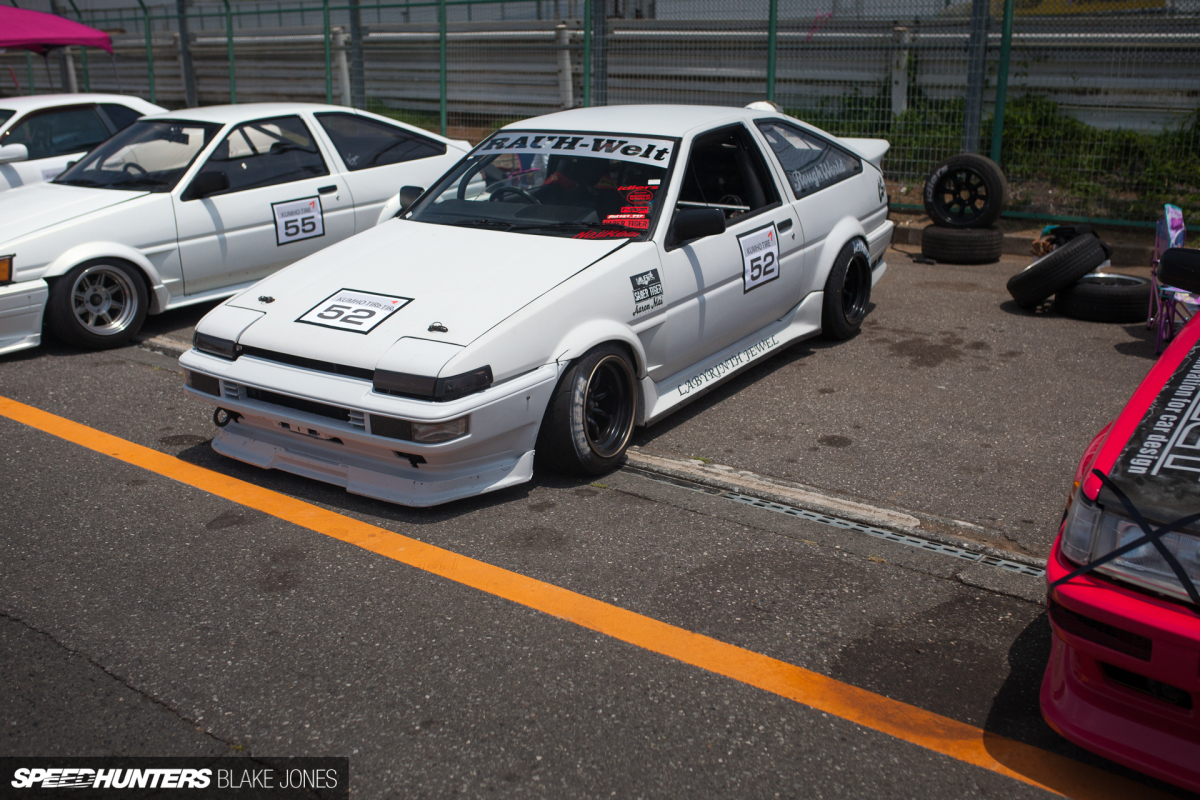 Another Hachi you may recognize is the RWB Trueno owned by paint master Nojima-san. Does anyone else remember reading about this back in the day when it was matte-black and Levin-faced?
Wrapping Up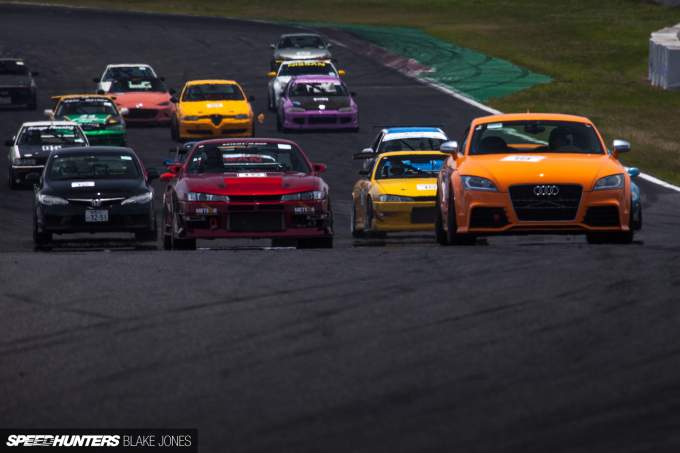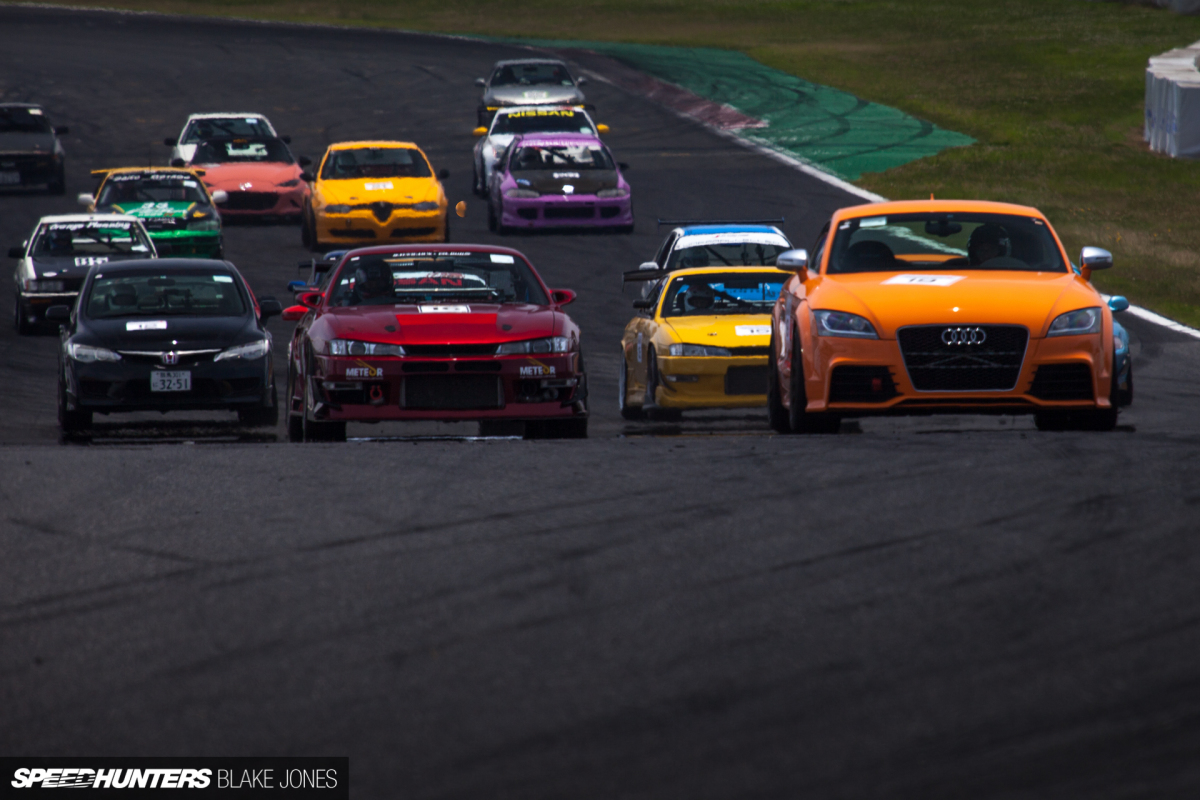 By mid-afternoon everyone had set their qualifying times, entitling them to a starting grid spot in the race at the end of the day. This GT-Fighters class had the most interesting mix of the cars on the day and culminated in a fierce battle between the candy red S14 and the TTS that jumped ahead on the start thanks to its Quattro advantage.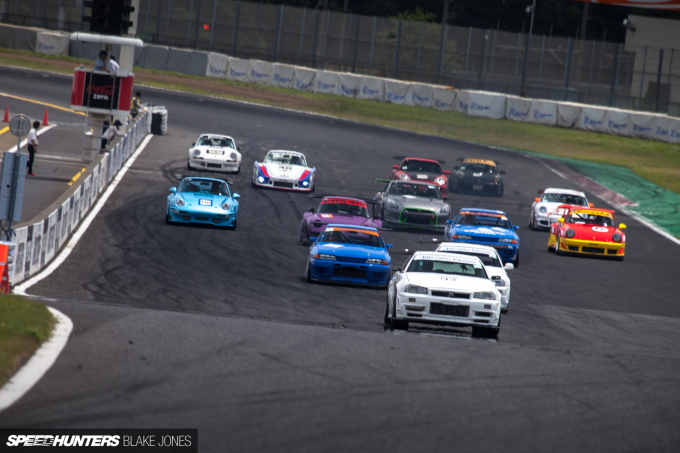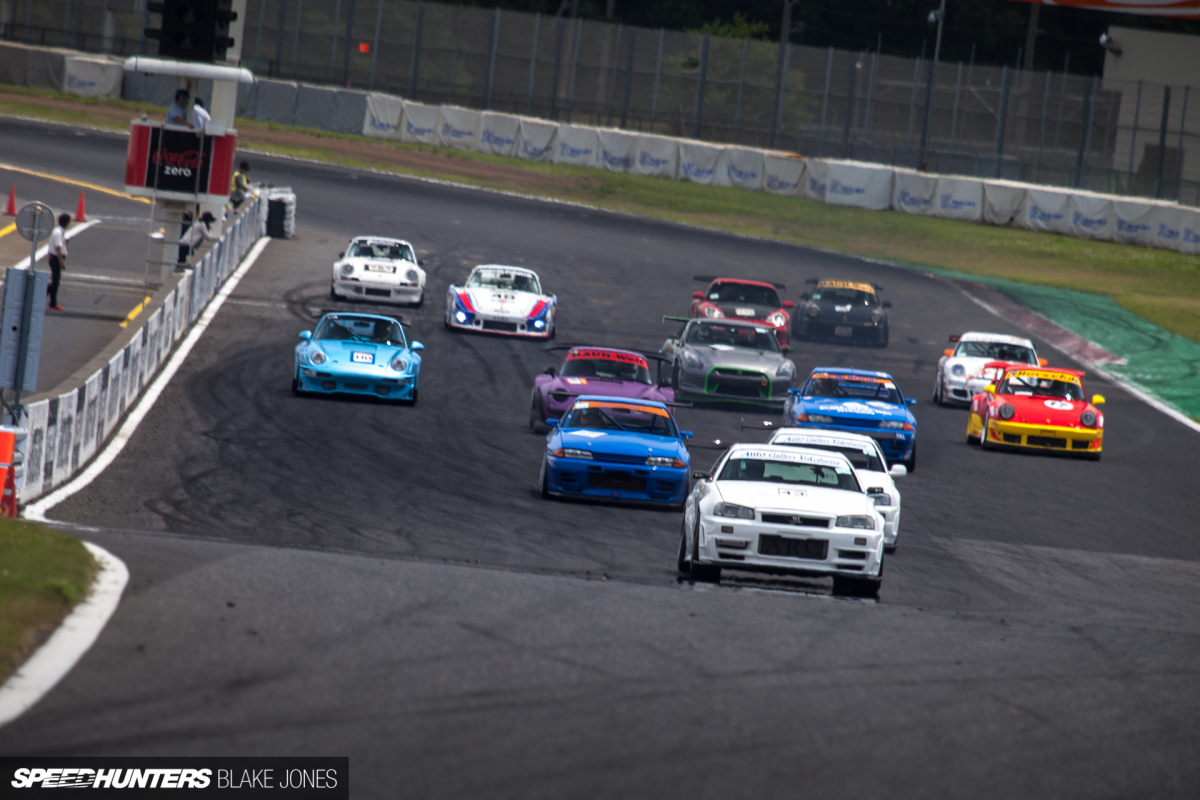 The event everyone was waiting for followed soon after – the 13 fastest cars of the day lined up for their standing-start, 12-lap race to determine ultimate honours. This could be a GT-R vs. 911 Hot Version Special!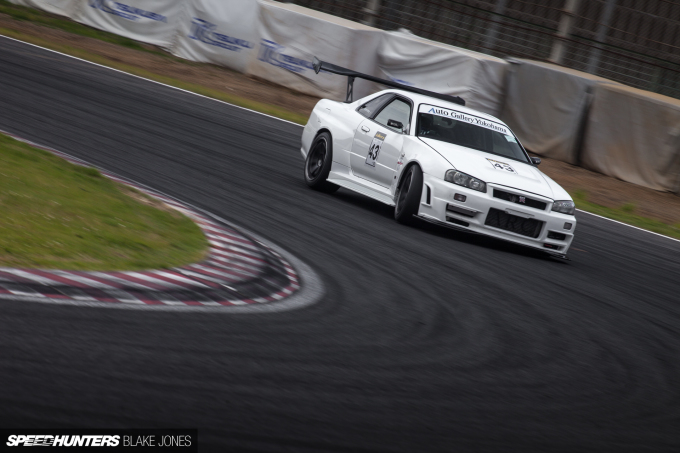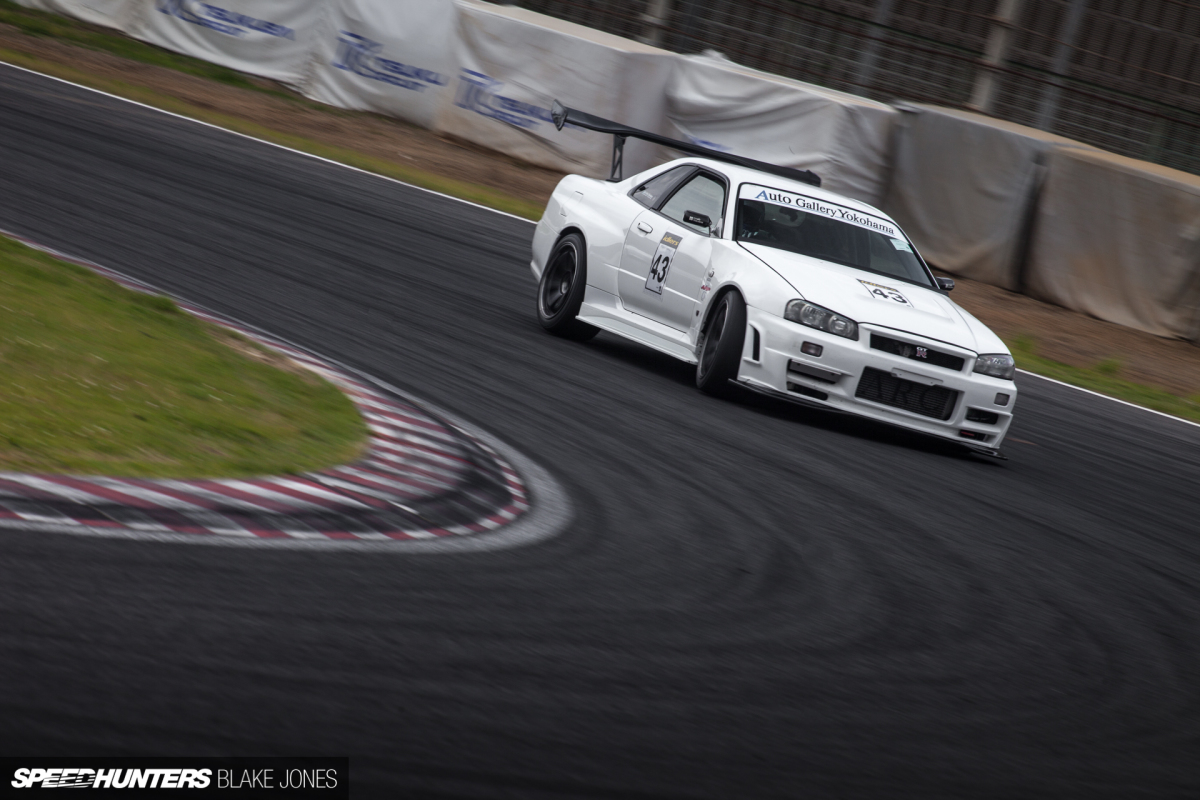 The Auto Gallery Yokohama R34 wasted no time in putting a gap between itself and the rest of the field.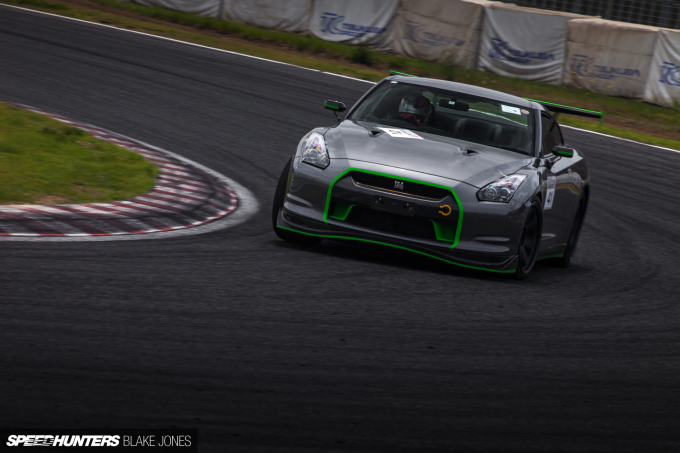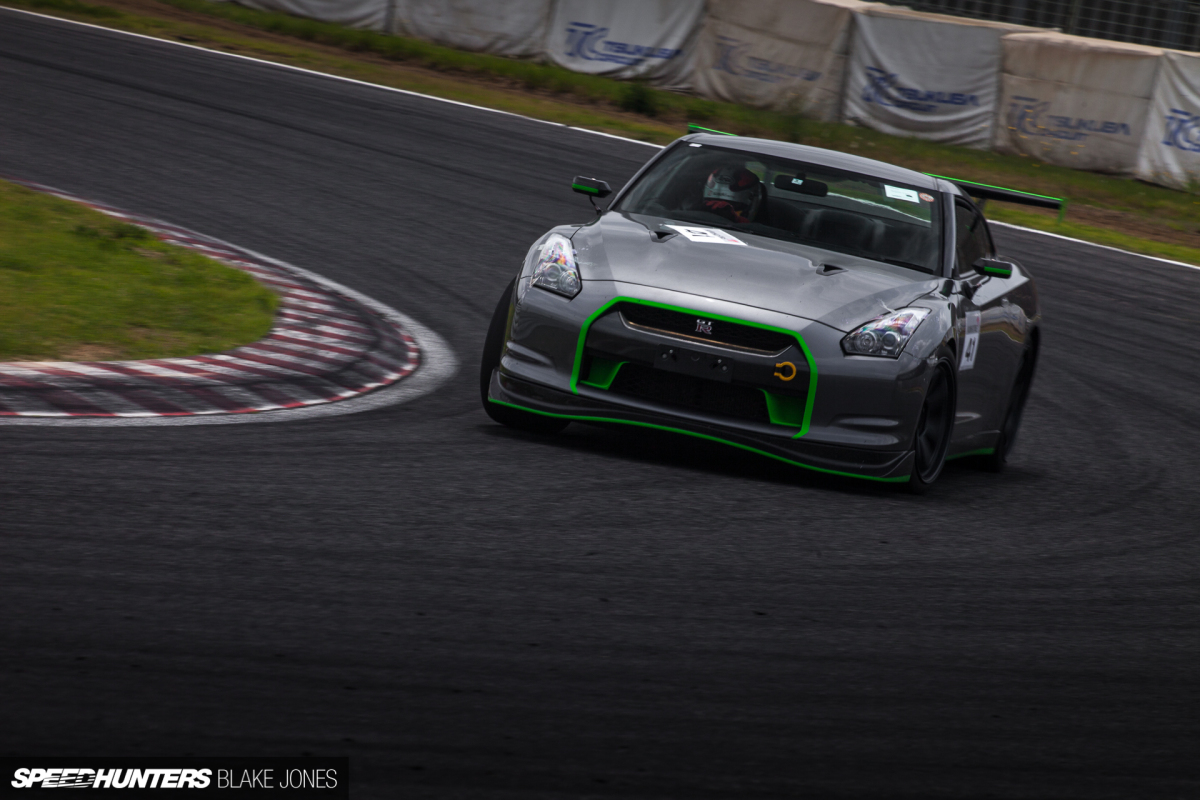 It's no secret that the R35 is blazingly fast in even light stages of tune, but on the tight Tsukuba circuit the lower weight of the RB26-engined predecessors has the advantage.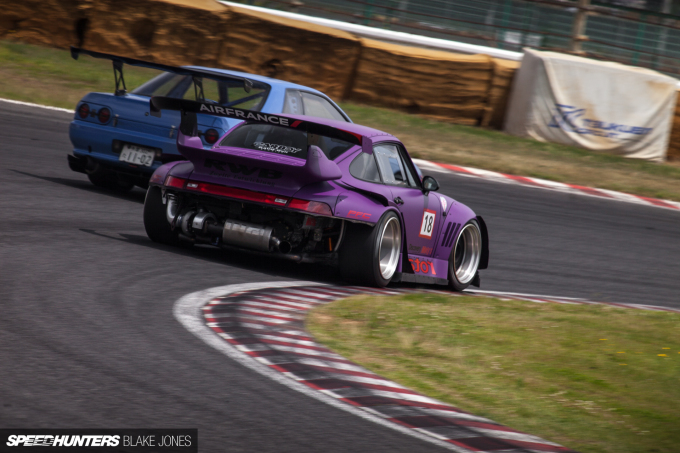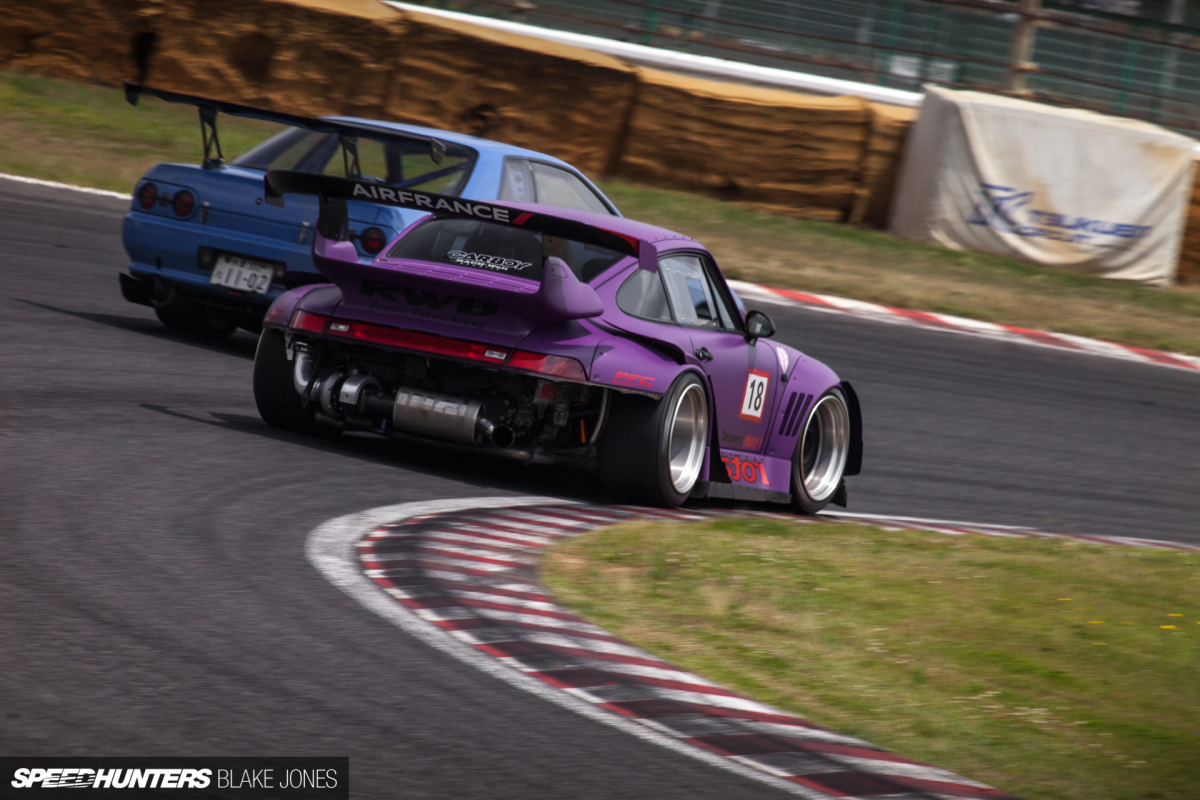 Nakai-san was locked in a fierce battle with an R32 GT-R, doing his best to make the most of the huge rear-end grip and straighten out the corner exit to get the jump on the Nissan. Lap after lap the pressure was ramping and it looked as if the 993 would slip through as the R32 started to over-tax its front tyres with defensive late braking moves.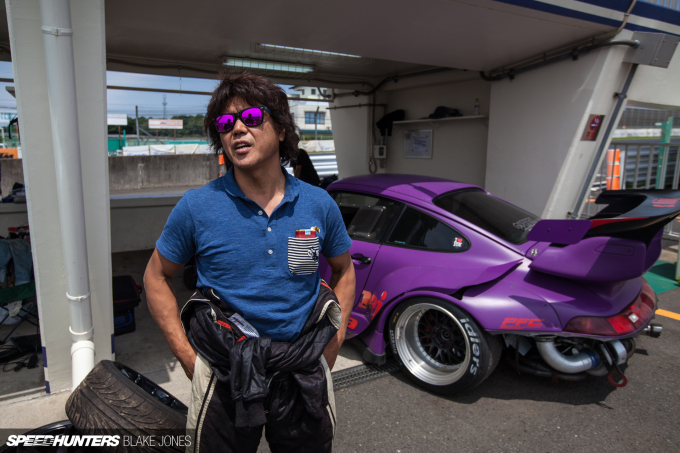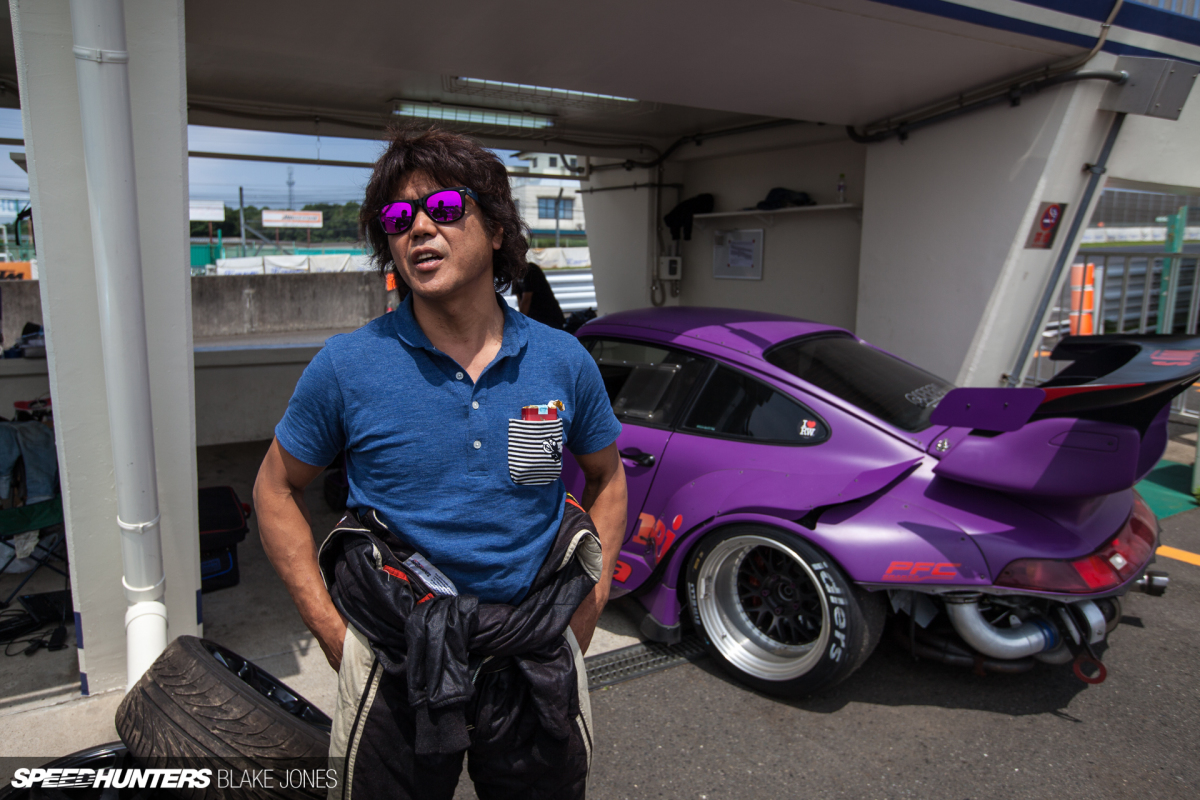 Two laps from the finish I noticed that the R32 came around turn one alone – where was Rotana? Unfortunately, a blown engine had forced the car into the pits and ended the day early for the RWB boss. Once again, Nakai-san reaffirmed just how unfazed he is by car issues: "It ran no problems for three years. I can fix it." Rotana will be back before long.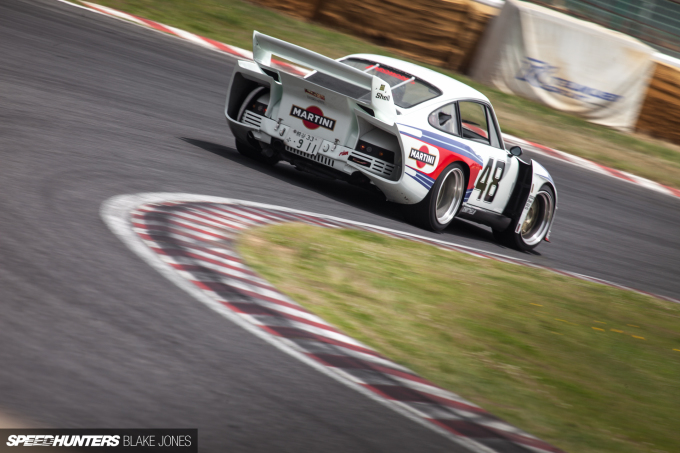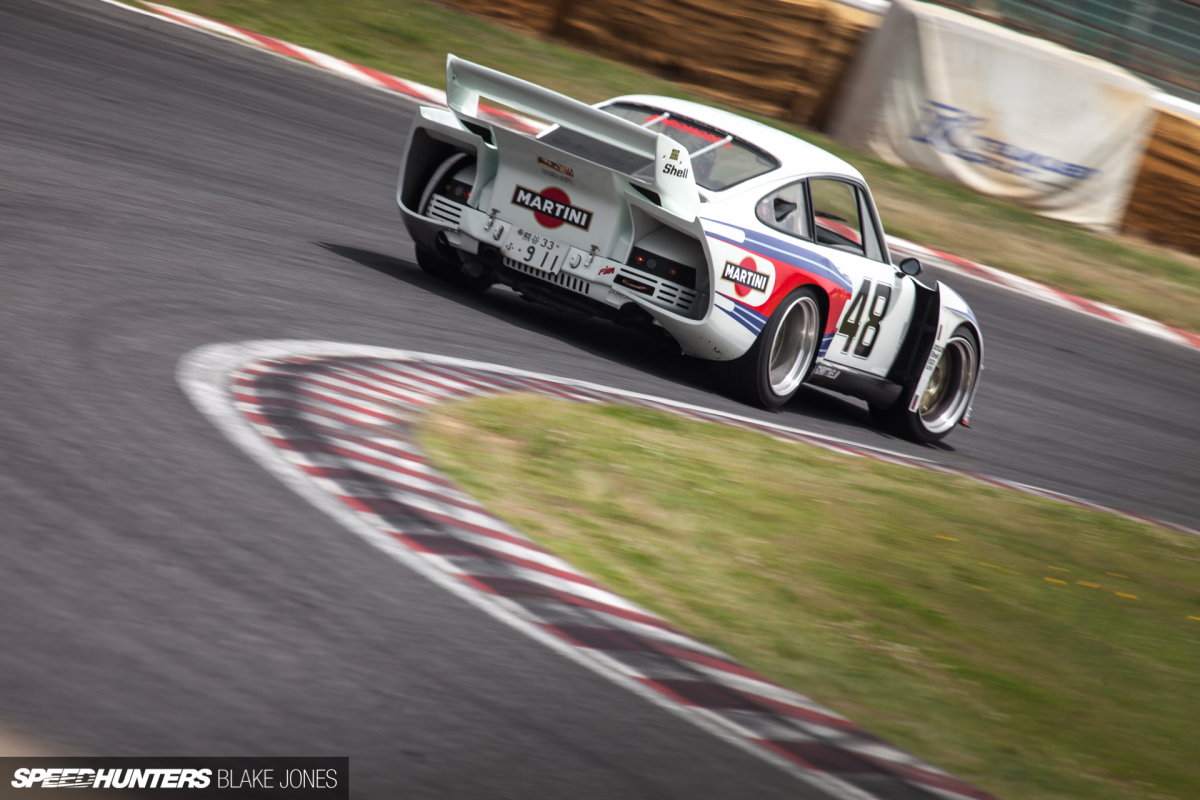 The recipe of cars, racing and fun that idlers has concocted is pretty hard to beat, and I had a ton of fun shooting the event. I'll be back next year, perhaps by then Project NSX will be ready to turn a wheel in anger.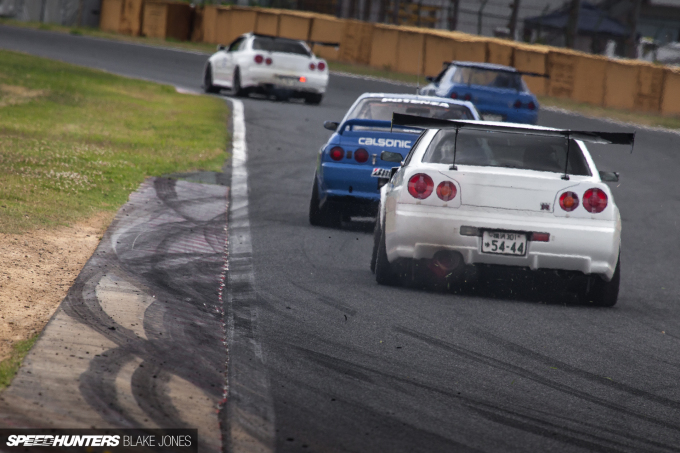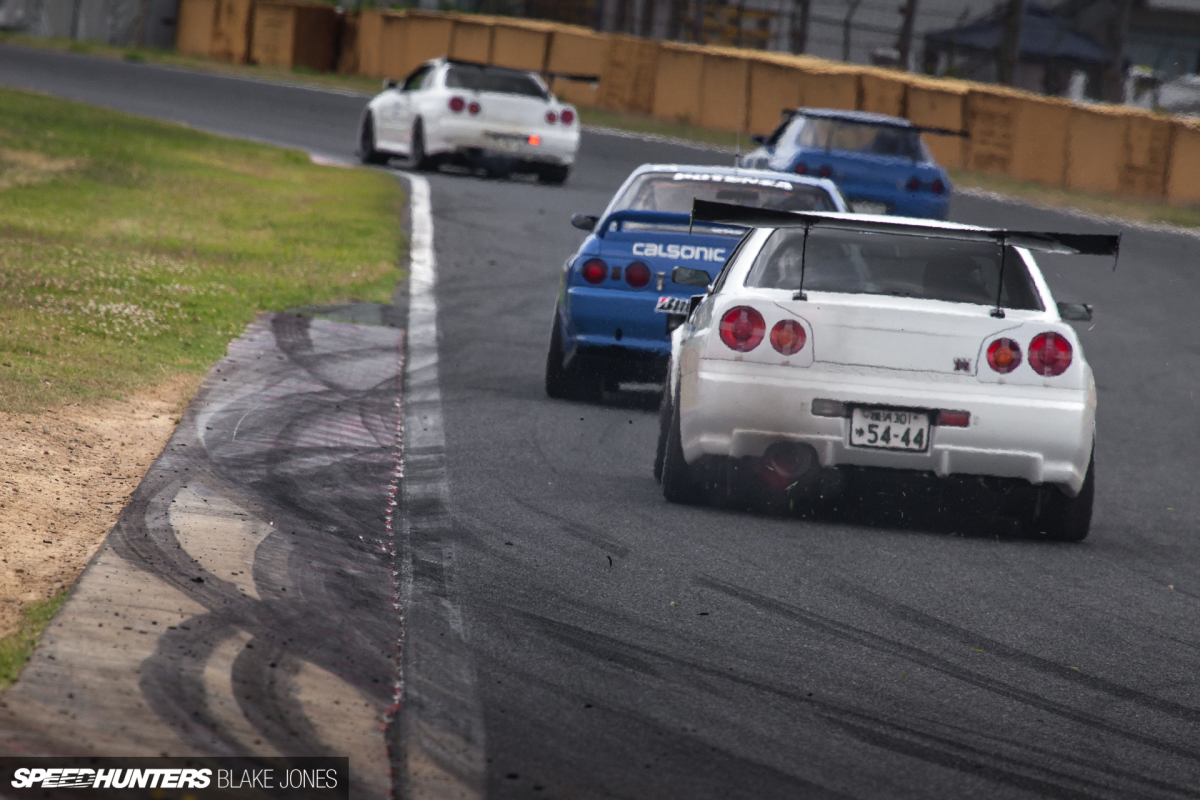 On top of the spotlights that Dino has already shared, we've got plenty more to serve up in the coming week, so keep an eye out for the rest of our idlers Tsukuba Sprint 2017 coverage.
Blake Jones
Instagram: blaketjones
blake@speedhunters.com
Cutting Room Floor